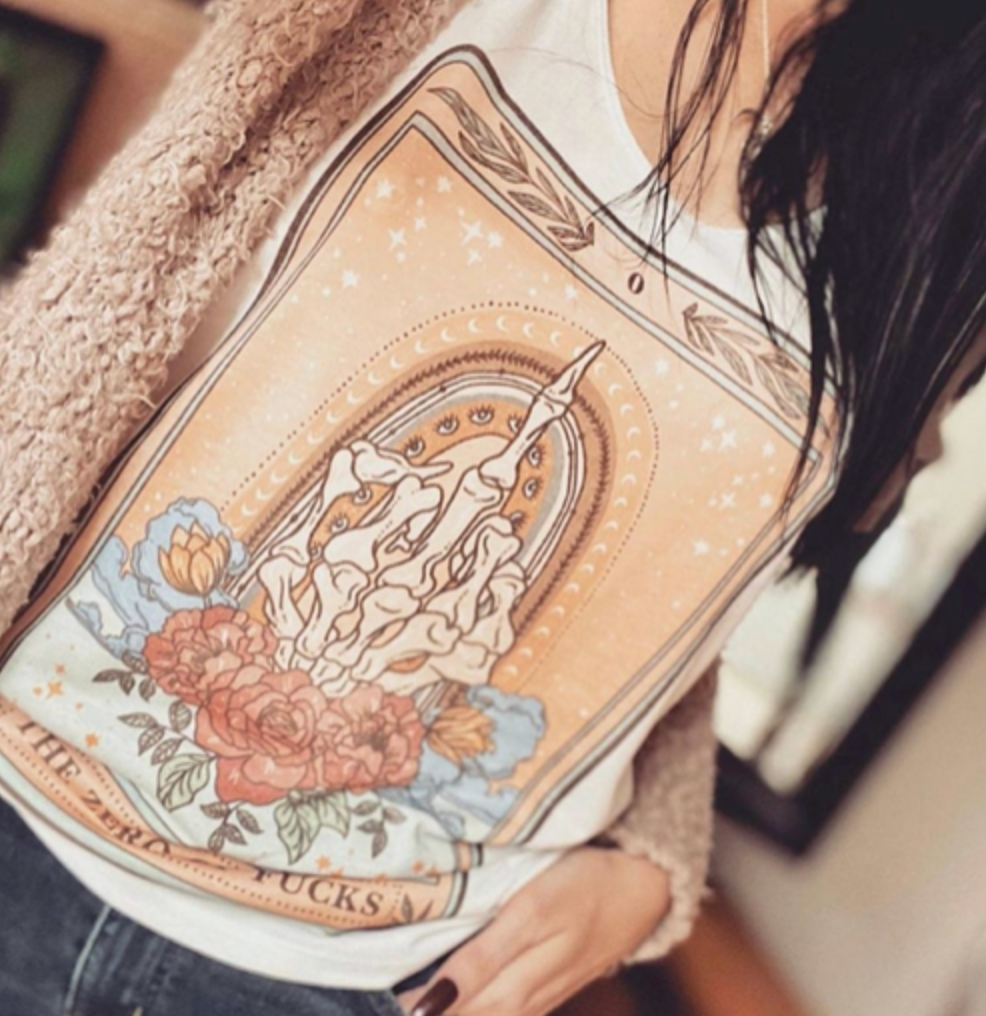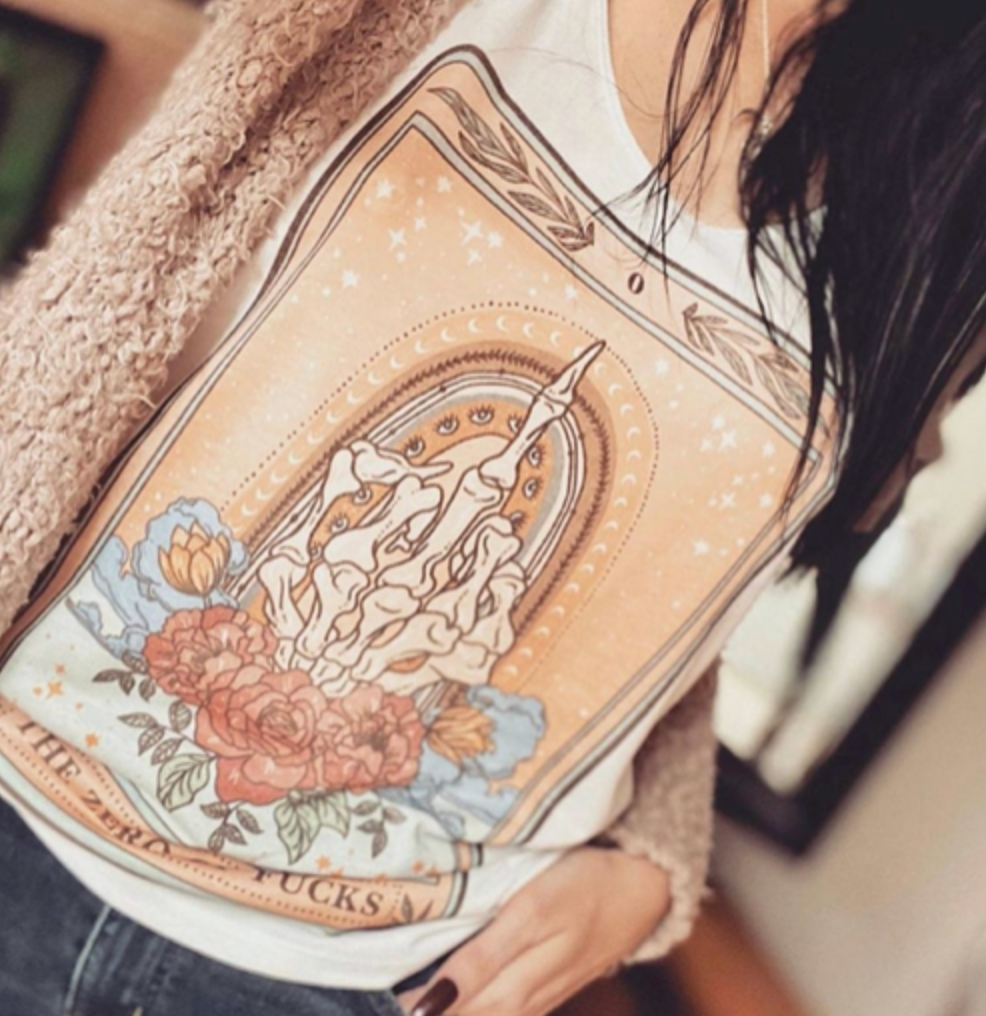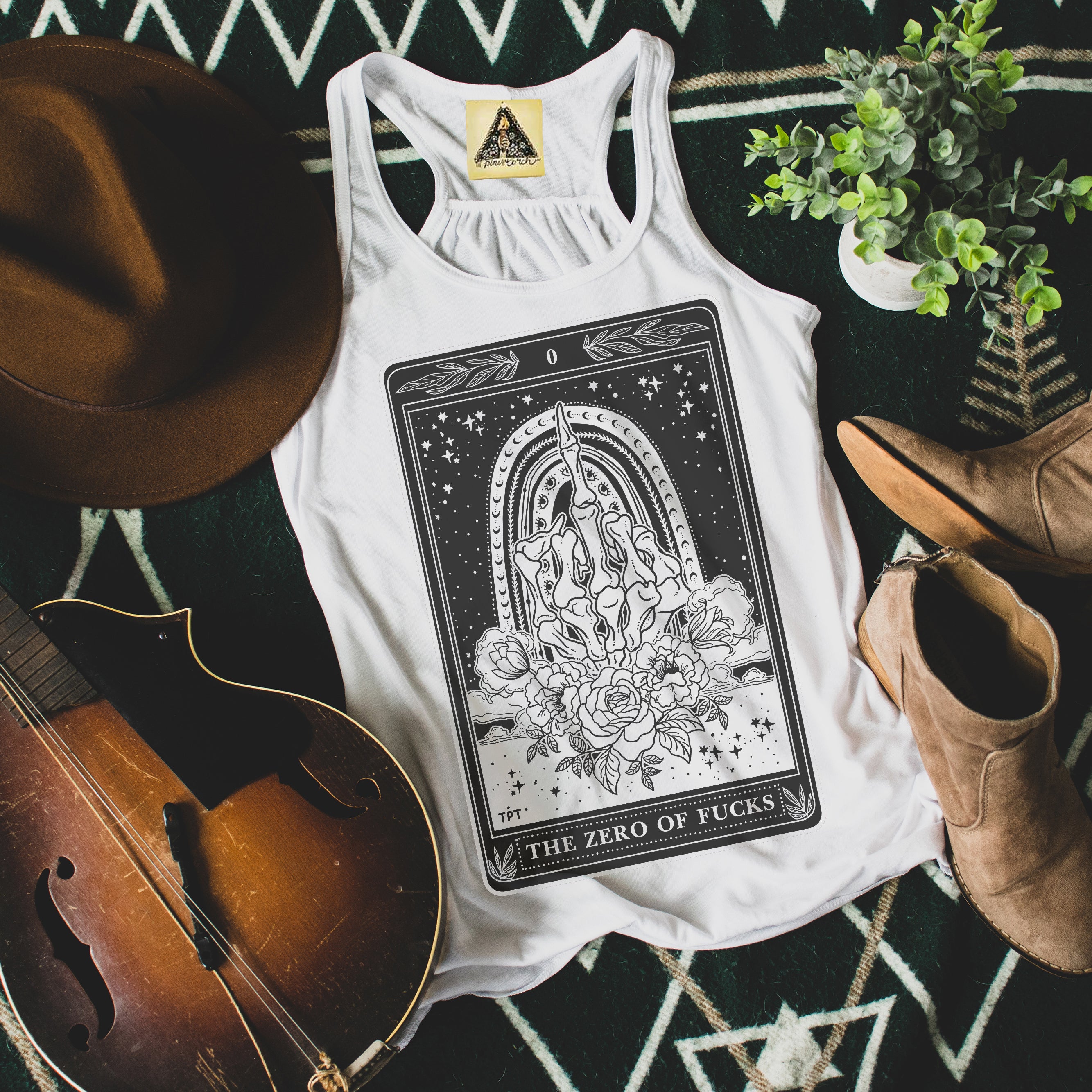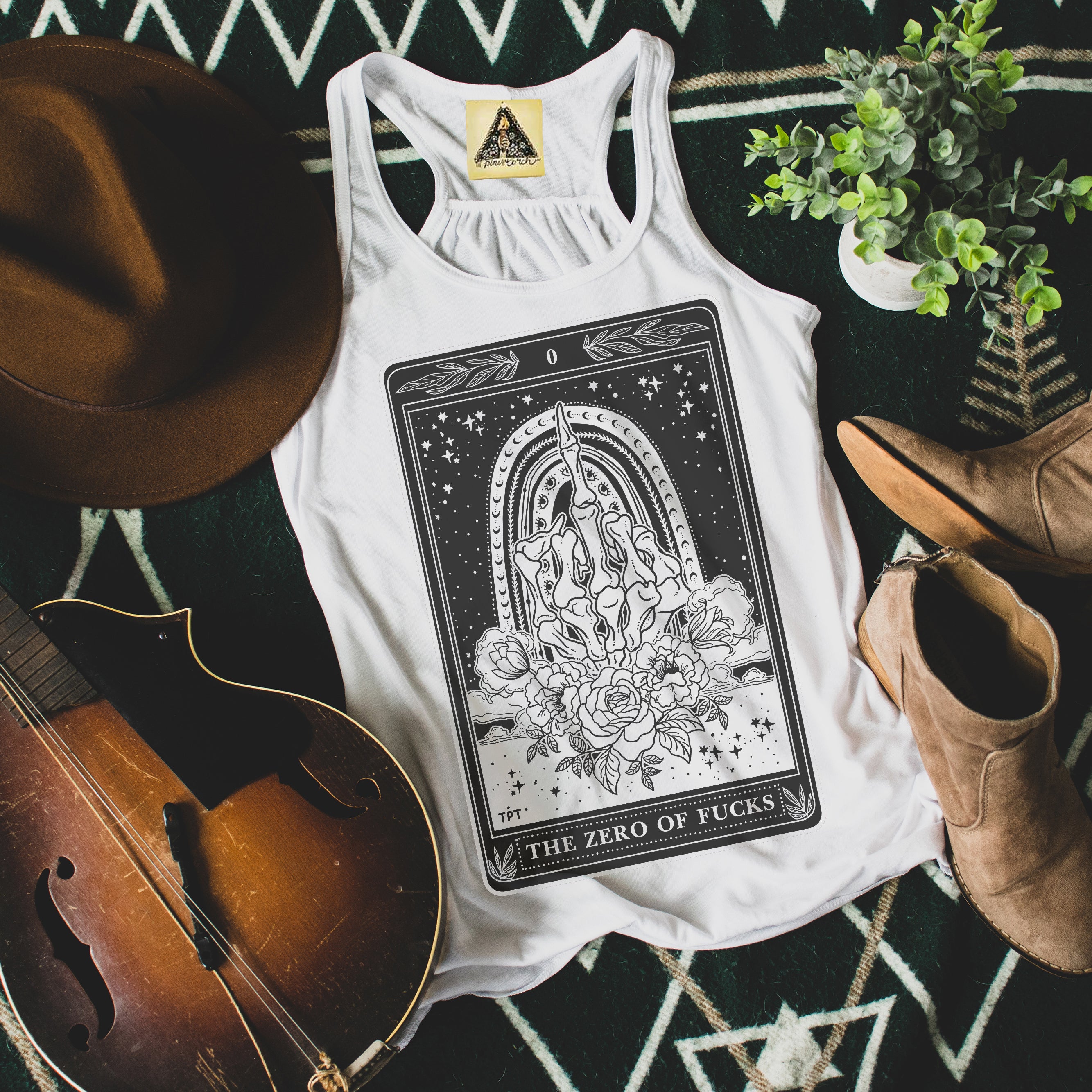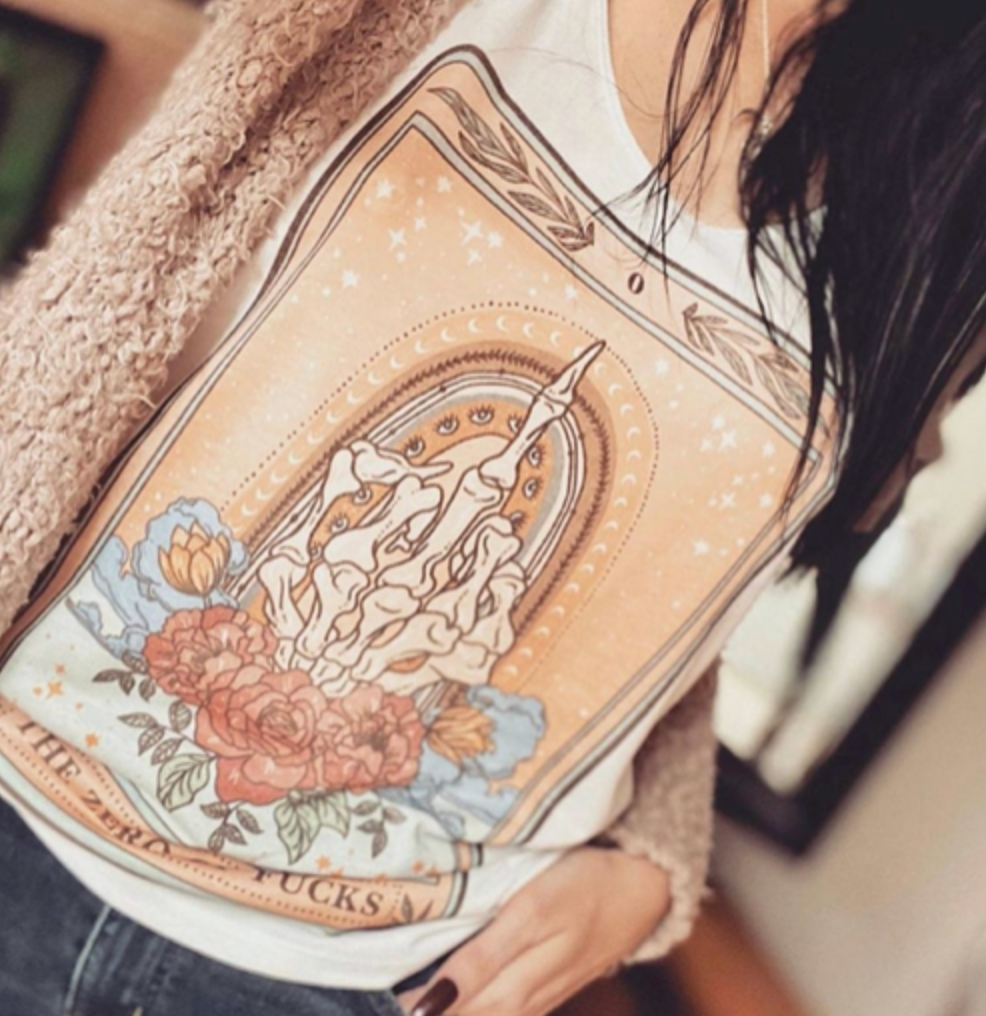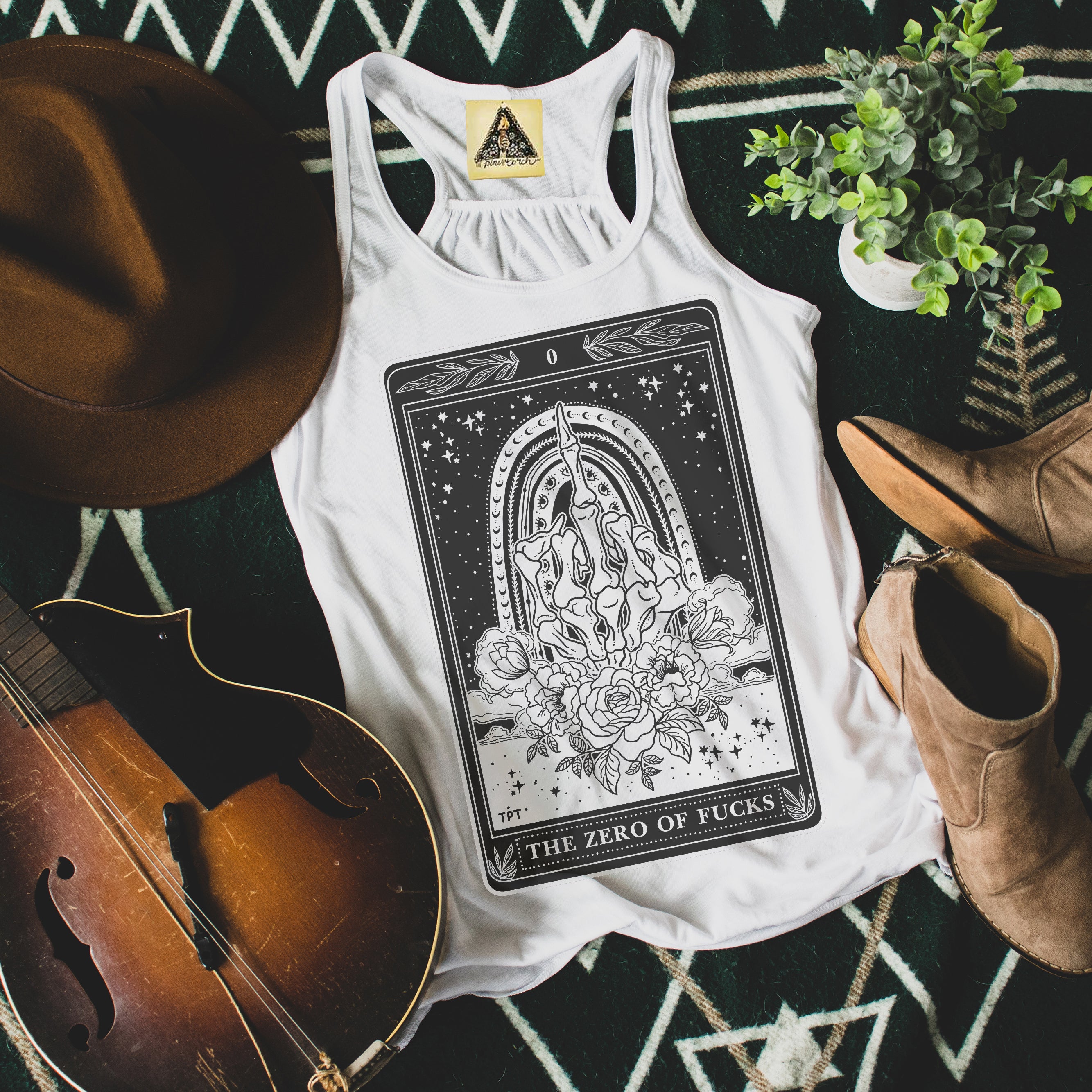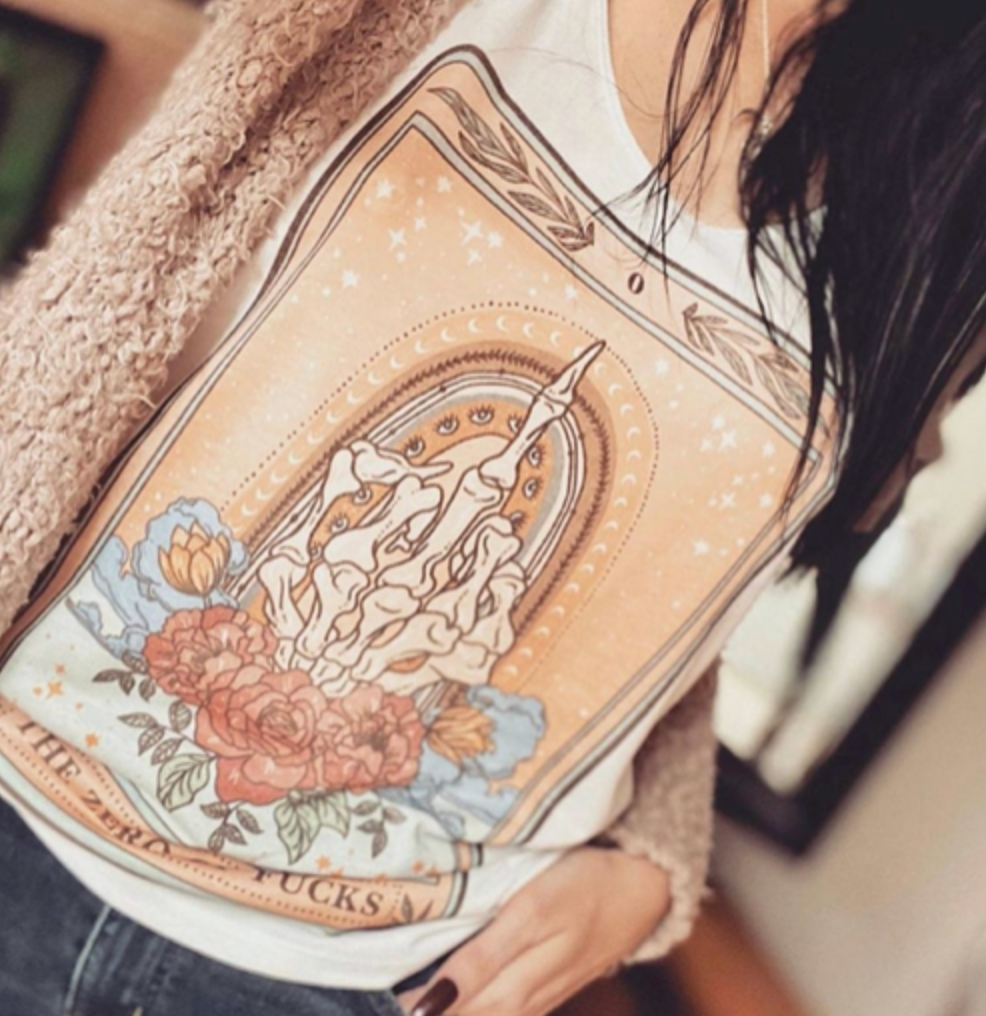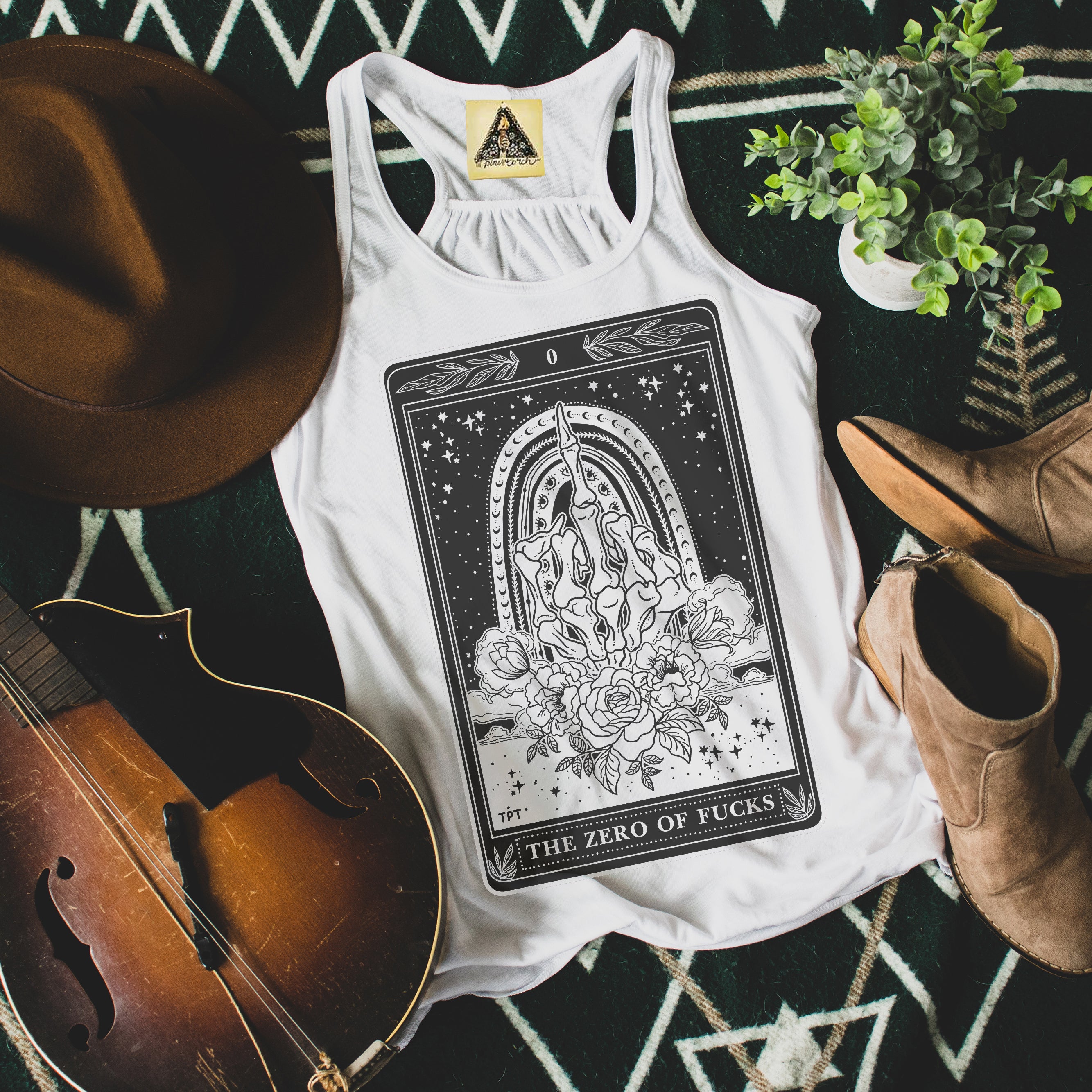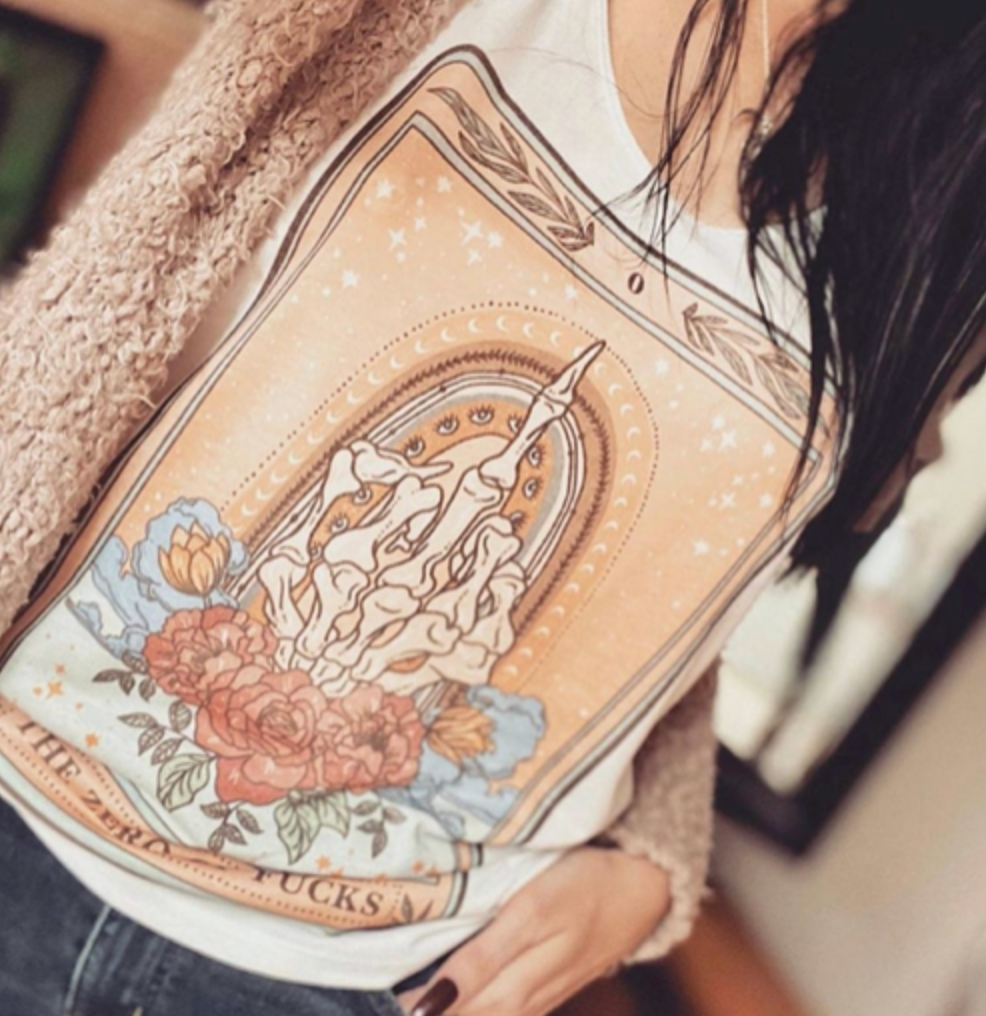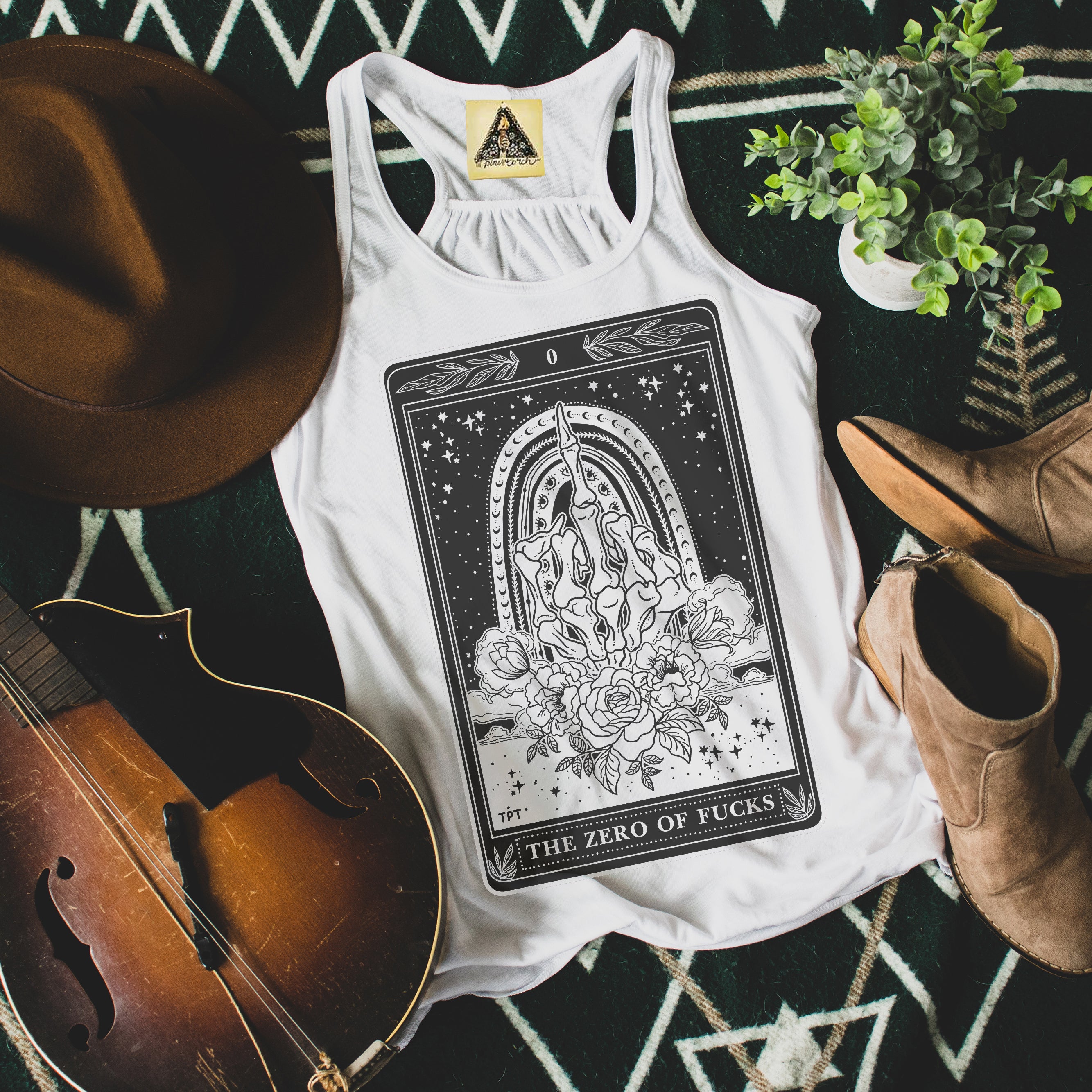 « THE ZERO OF FUCKS (full color) » SLOUCHY OR RARCERBACK TANK
« THE ZERO OF FUCKS (full color) » SLOUCHY OR RARCERBACK TANK
TAROT CARD COLLECTION « THE ZERO OF FUCKS » WOMEN'S SLOUCHY or RACERBACK TANK
When you give zero fucks, and it's glorious. This hand-drawn skeleton middle finger design is everything you need and more. Choose from this version (with vintage inspired colors) or navigate to our black and white version.

This go-to, hand-illustrated tank, will quickly become a staple. Wear it with cutoffs, leggings, or even a maxi skirt and style with your favorite mama accessories. Comfortable enough to wear to the gym; cool enough to wear on a night out.
S: Fits sizes 2-4
M: Fits sizes 6-10
L: Fits sizes 10-14
XL: Fits sizes 14-18
Tank printed on women's Slouchy Tank.