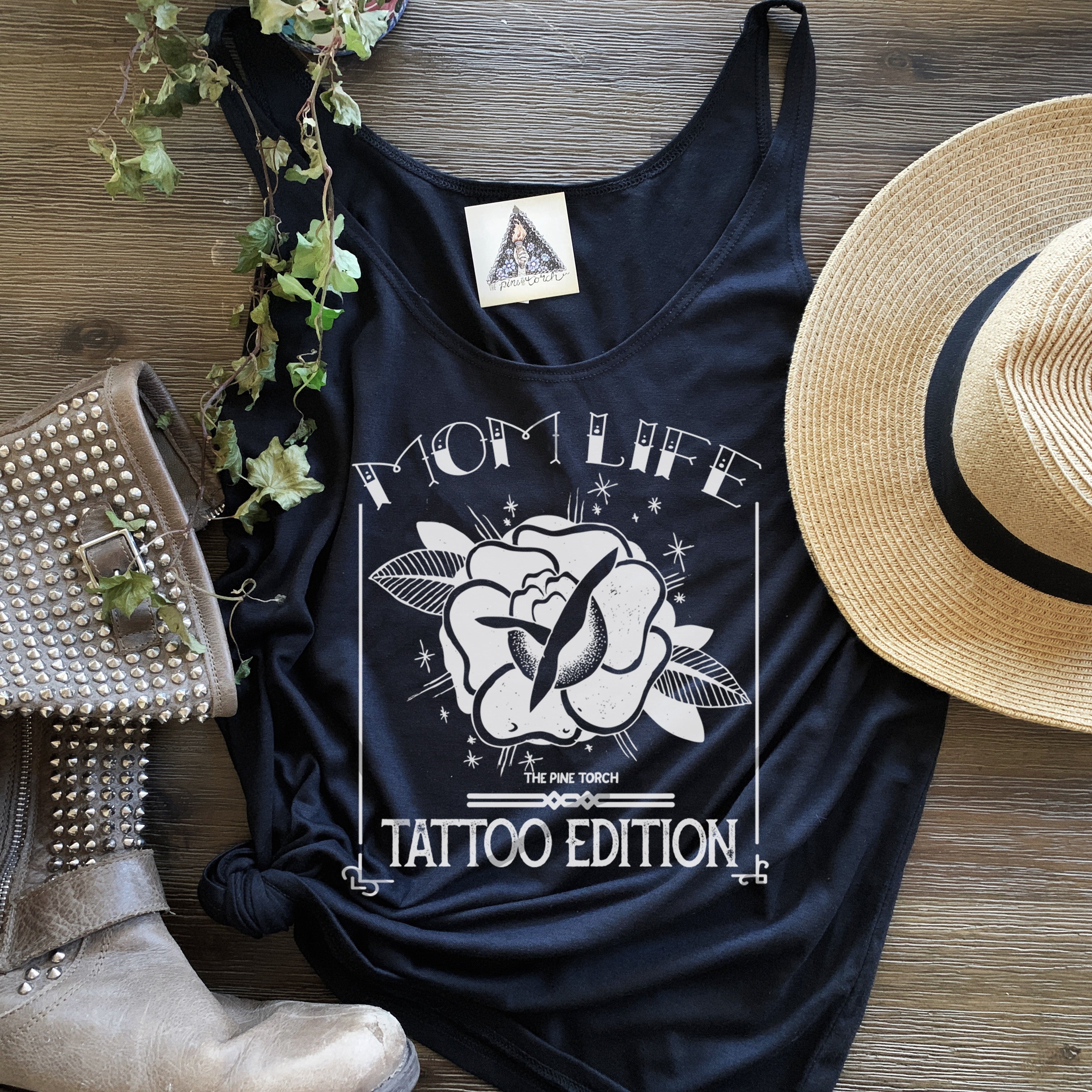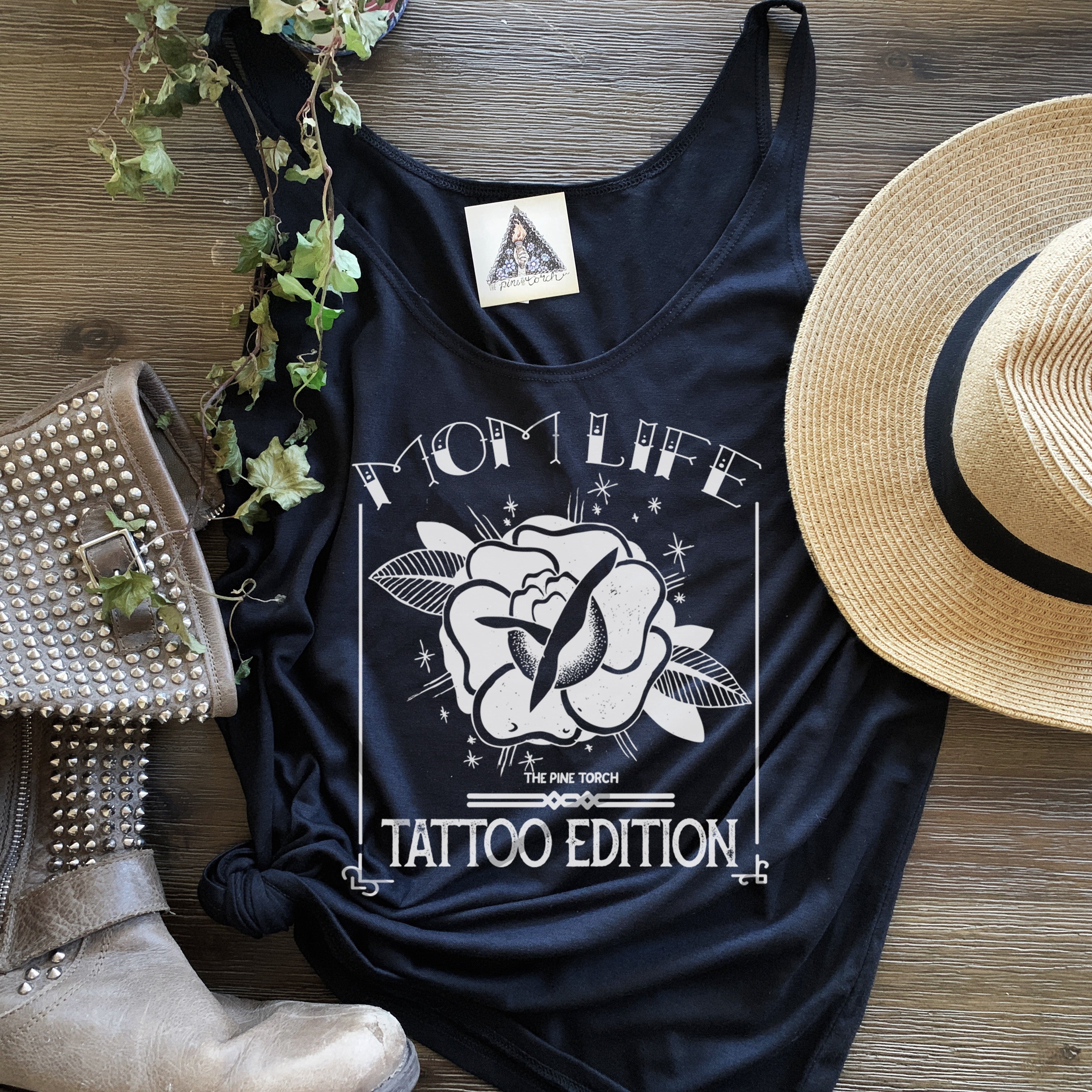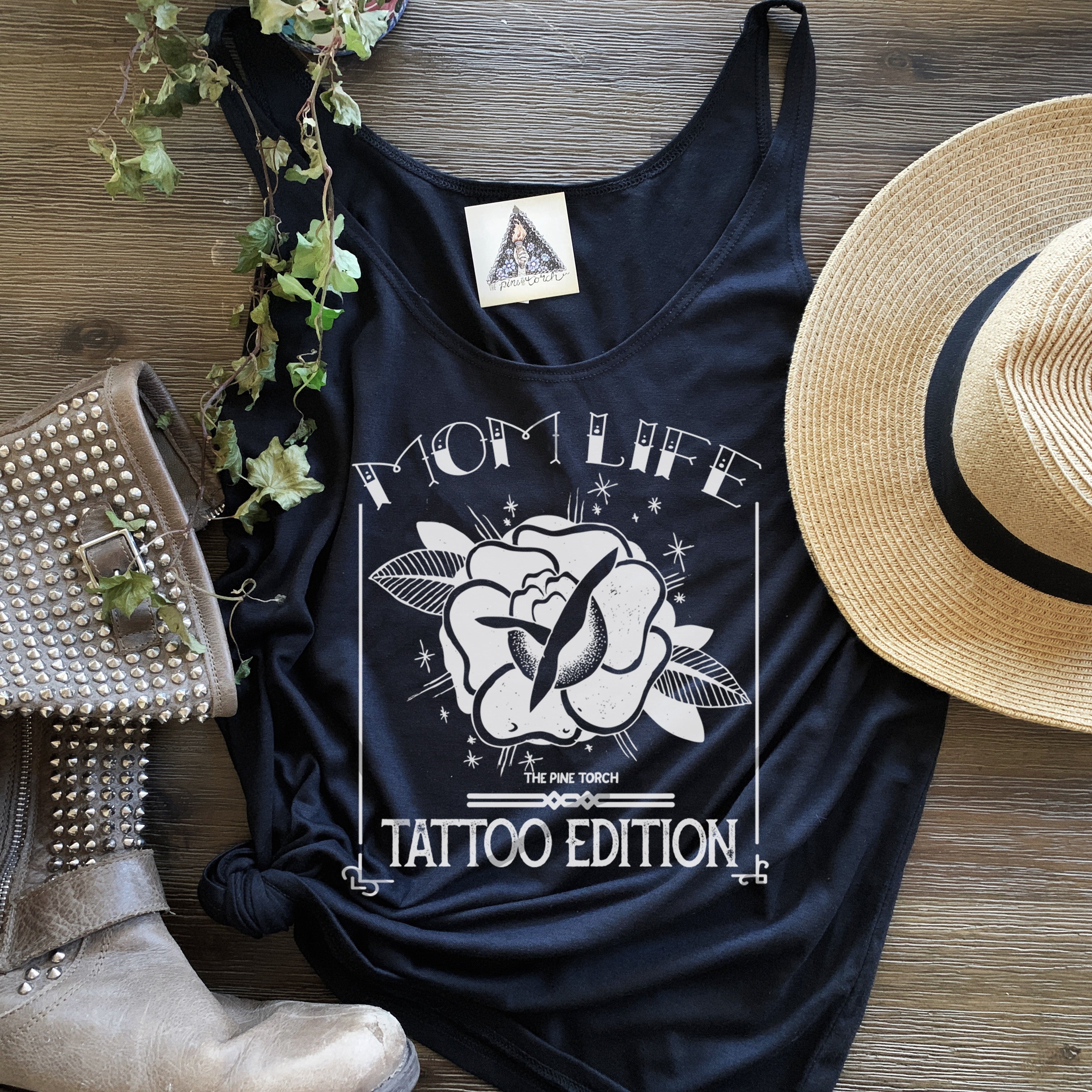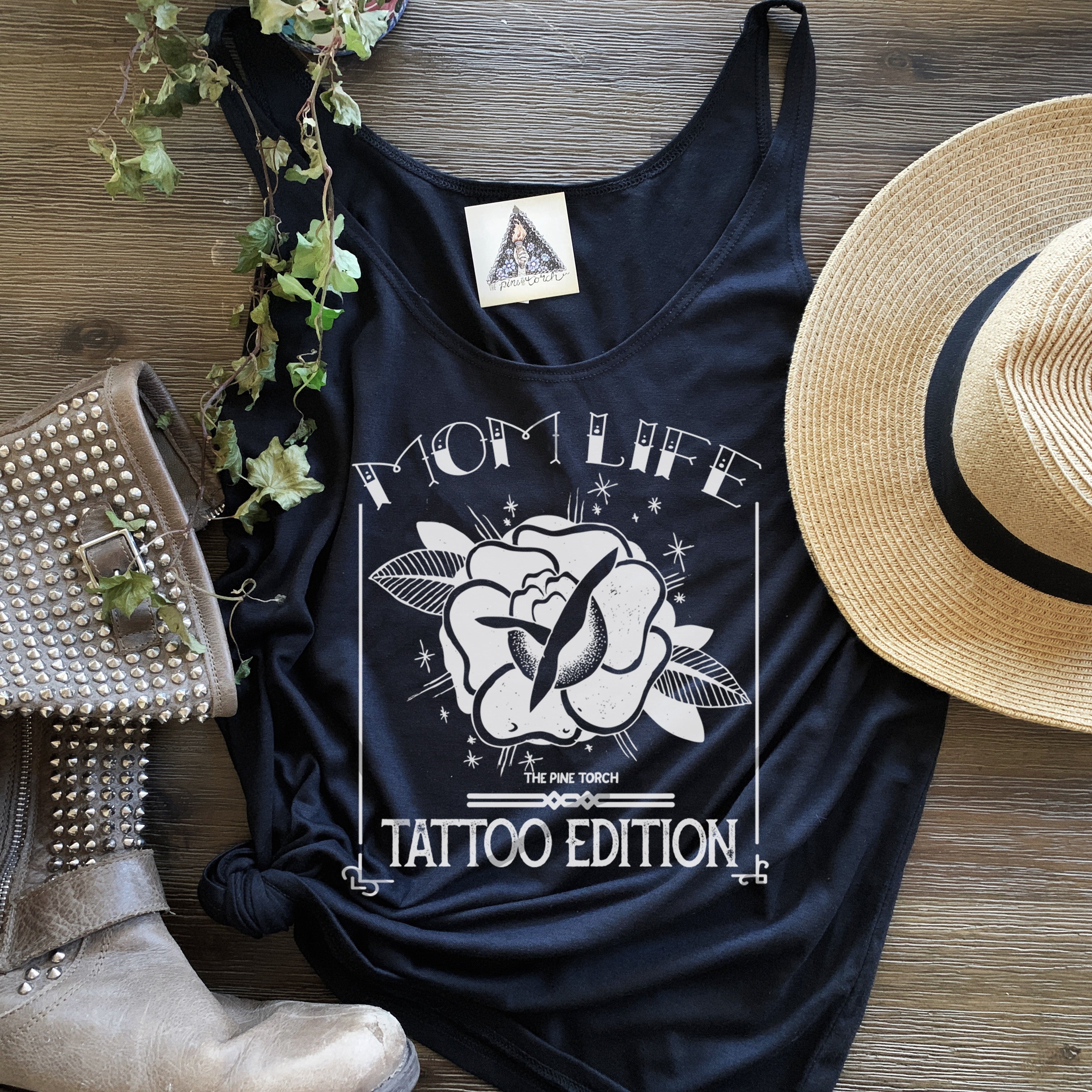 « MOM LIFE - TATTOO EDITION » WOMEN'S SLOUCHY TANK
« MOM LIFE - TATTOO EDITION » WOMEN'S SLOUCHY TANK
INKED COLLECTION « MOM LIFE - TATTOO EDITION » WOMEN'S SLOUCHY TANK
Two of our favorite things: Tattoos and Mamas. Our Inked Collection is made just for inked mamas who love their tattoos and their tots. 
HERE'S HOW IT FITS:
SLOUCHY BLACK TANK:
Go with the flow in this go-to tank, designed to perfectly drape over a woman's body. This cut is modern but comfortable, making it versatile and an everyday favorite. Runs big.
S: Fits sizes 2-4
M: Fits sizes 6-10
L: Fits sizes 10-14
XL: Fits sizes 14-18
Tank printed on women's Slouchy Tank.
View our size chart HERE.
SOCIAL
FACEBOOK || FACEBOOK.COM/THEPINETORCH
INSTAGRAM || @THEPINETORCH / TAG #THEPINETORCH
PINTEREST || PINTEREST.COM/THEPINETORCH
EMAIL || HELLO@THEPINETORCH.COM