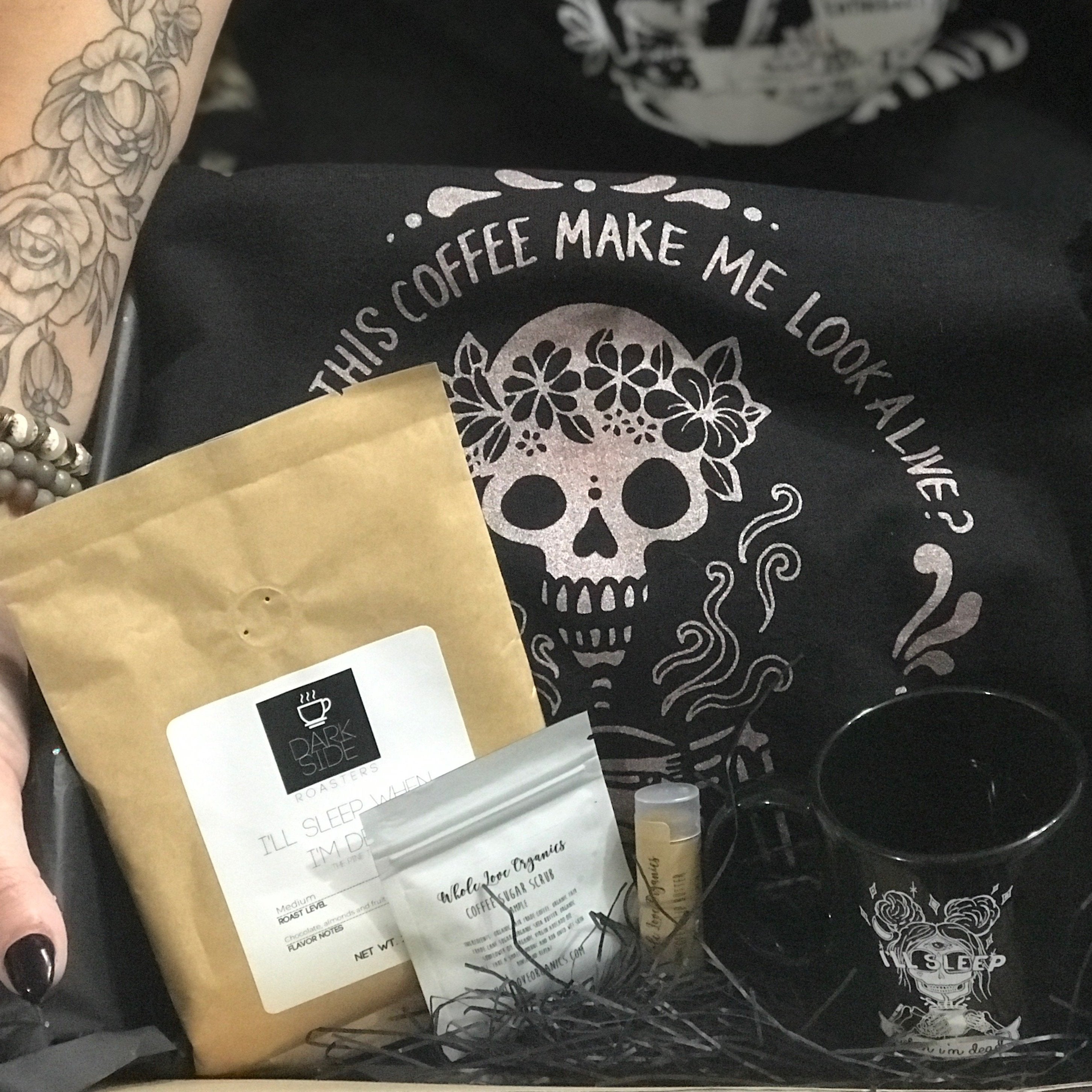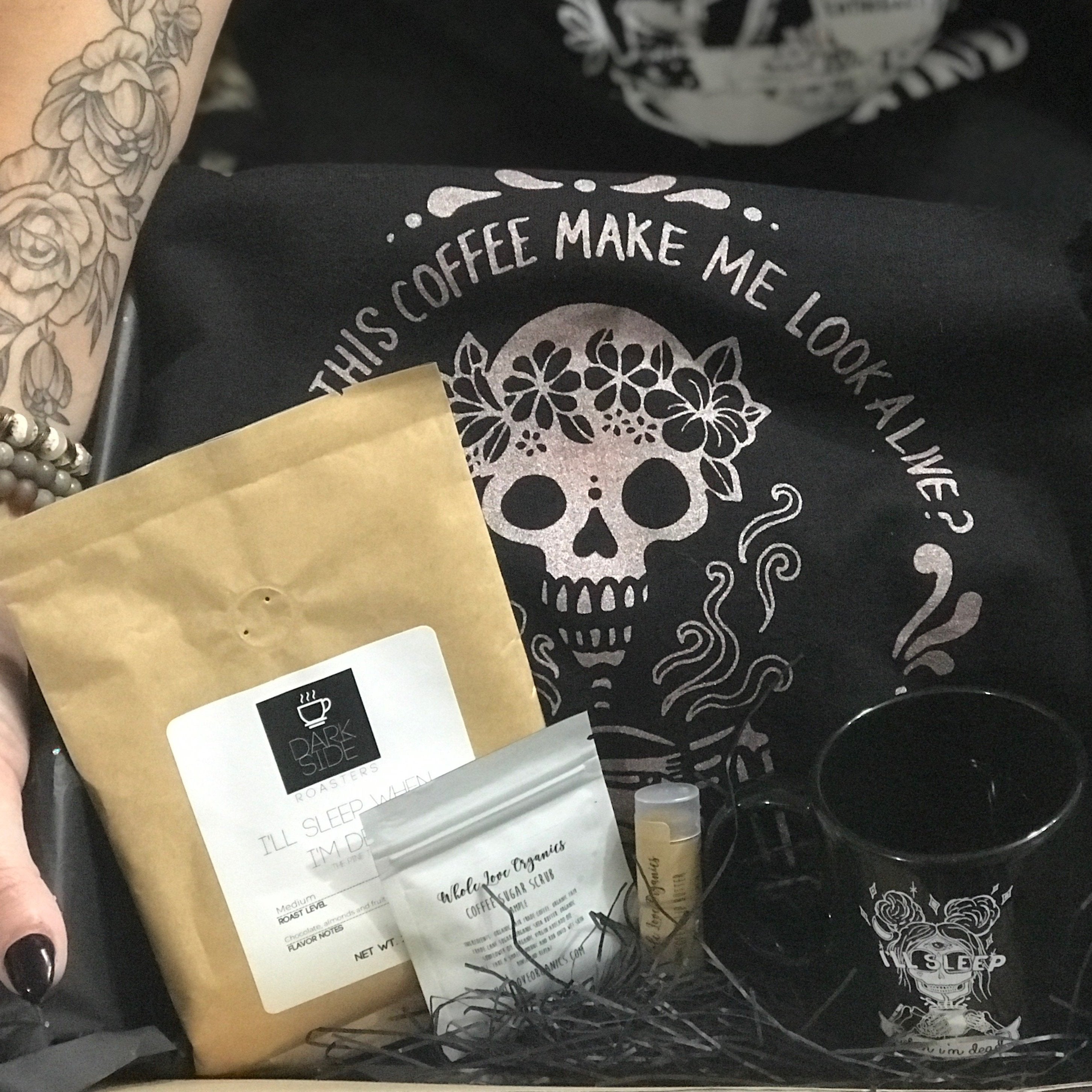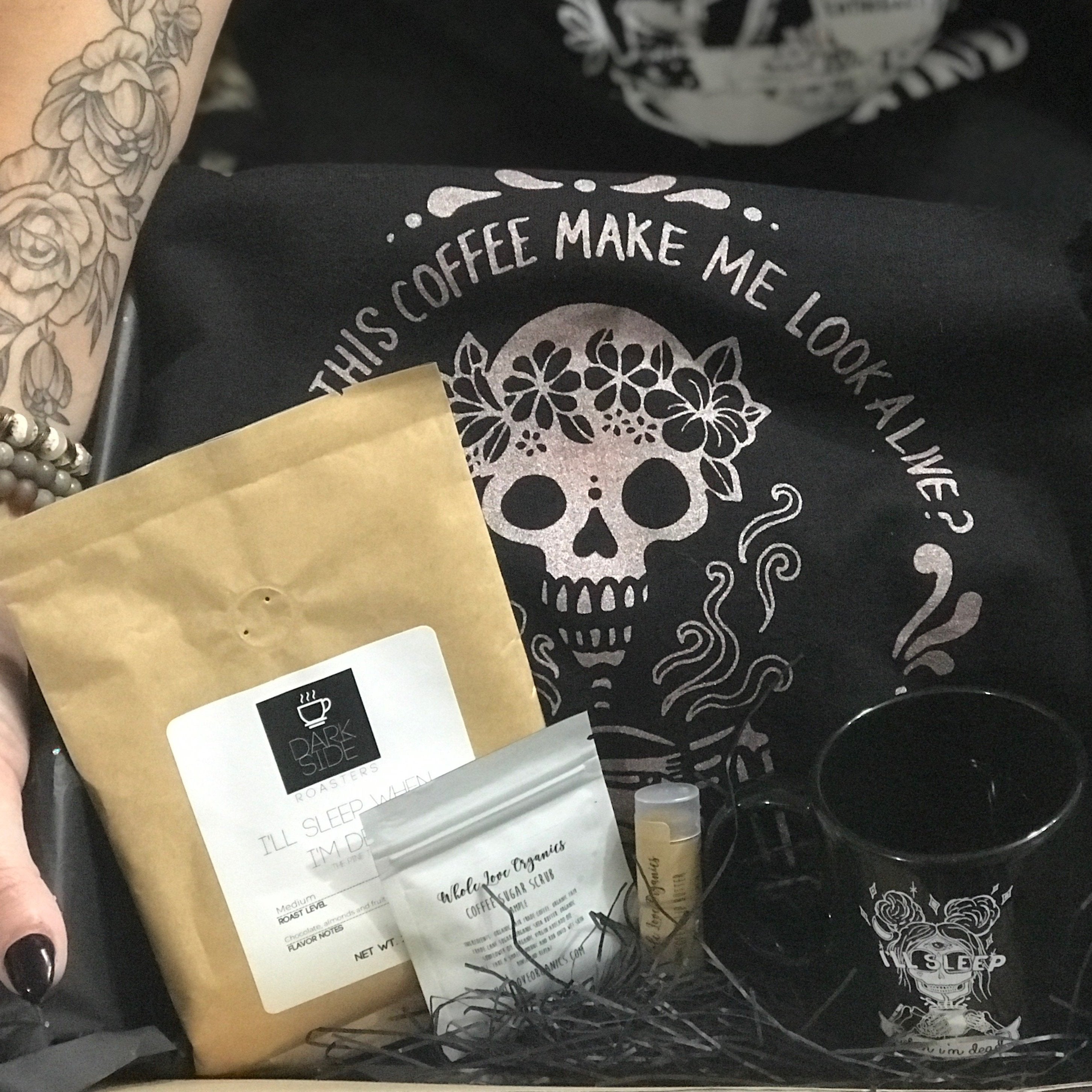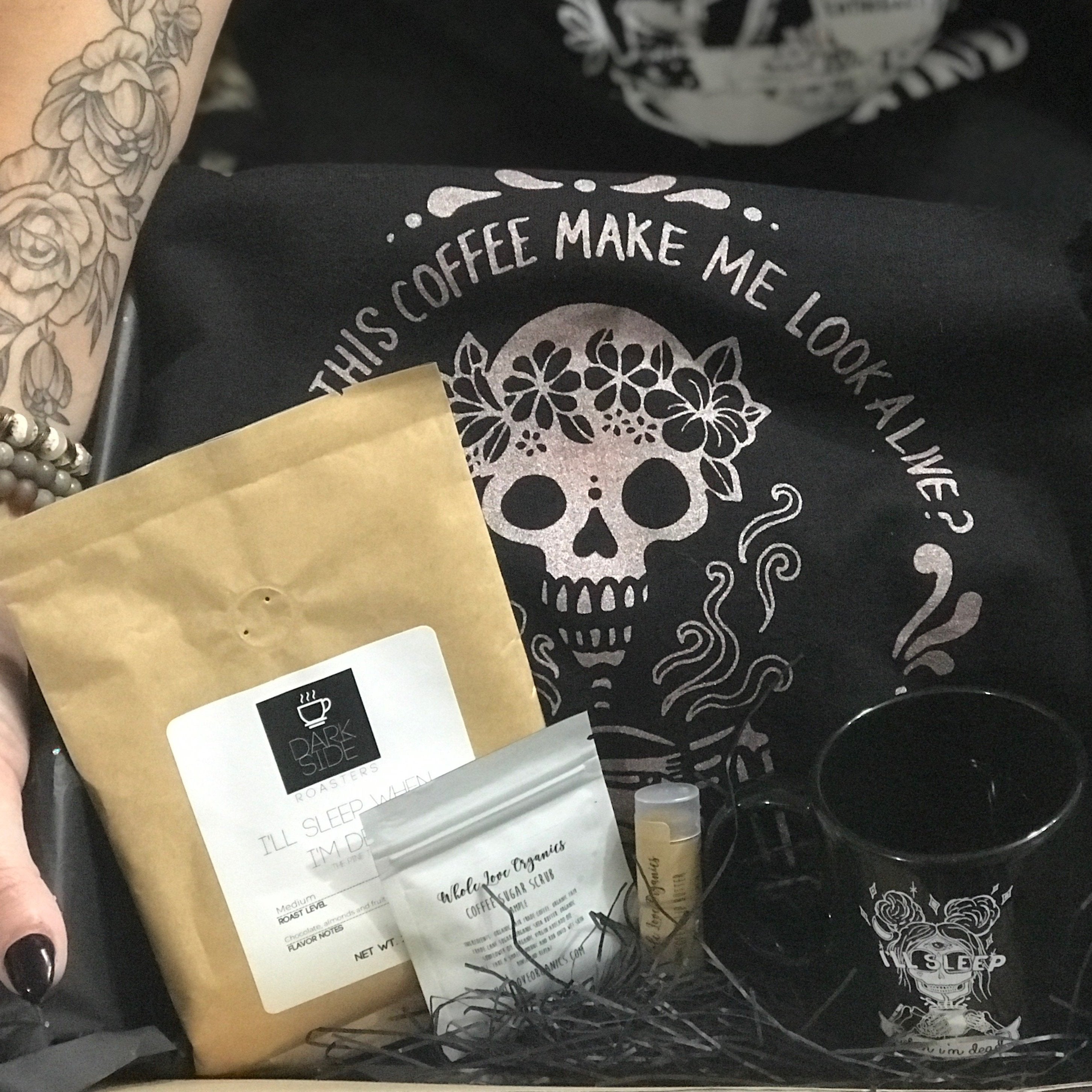 SPECIAL EDITION MUSE BOX « COFFEE THEME »
SPECIAL EDITION MUSE BOX « COFFEE THEME »
MUSE BOX - SUPER LIMITED EDITION "COFFEE THEME"
I'll Sleep When I'm Dead - but until then, this exclusive coffee-themed muse box will keep me alive. This amazing, edgy, coffee-inspired box is the perfect Christmas gift for any coffee lover or yourself. You get:
COFFEE SKELETON PULLOVER - $58 (sizes S- 2XL)
Custom printed by The Pine Torch


I'LL SLEEP WHEN I'M DEAD MUG - $18
By The Pine Torch


CUSTOM COFFEE BREW - $24
Dark Side Roasters


COFFEE LIP BALM - $4
Whole Love Organics


DRY SHAMPOO, COFFEE SUGAR SCRUB, OR FACE MASK - $2
Whole Love Organics
The retail value of this custom box is $106 we are offering it for $76.
There will only be 50 boxes available and once they sell out they will be gone!
To order, select your size from the dropdown menu. We are not able to do any substitutions or sizing changes for this custom box.