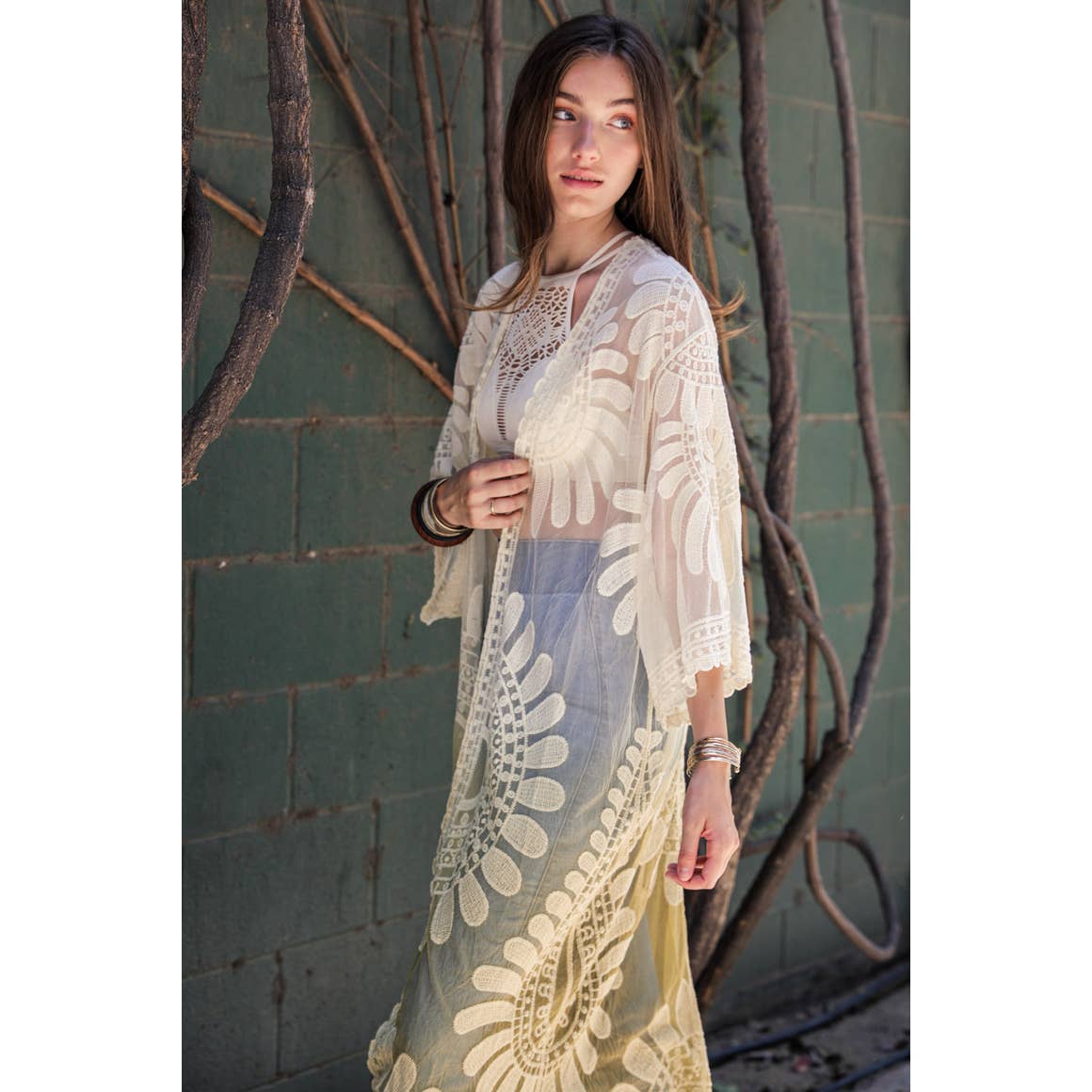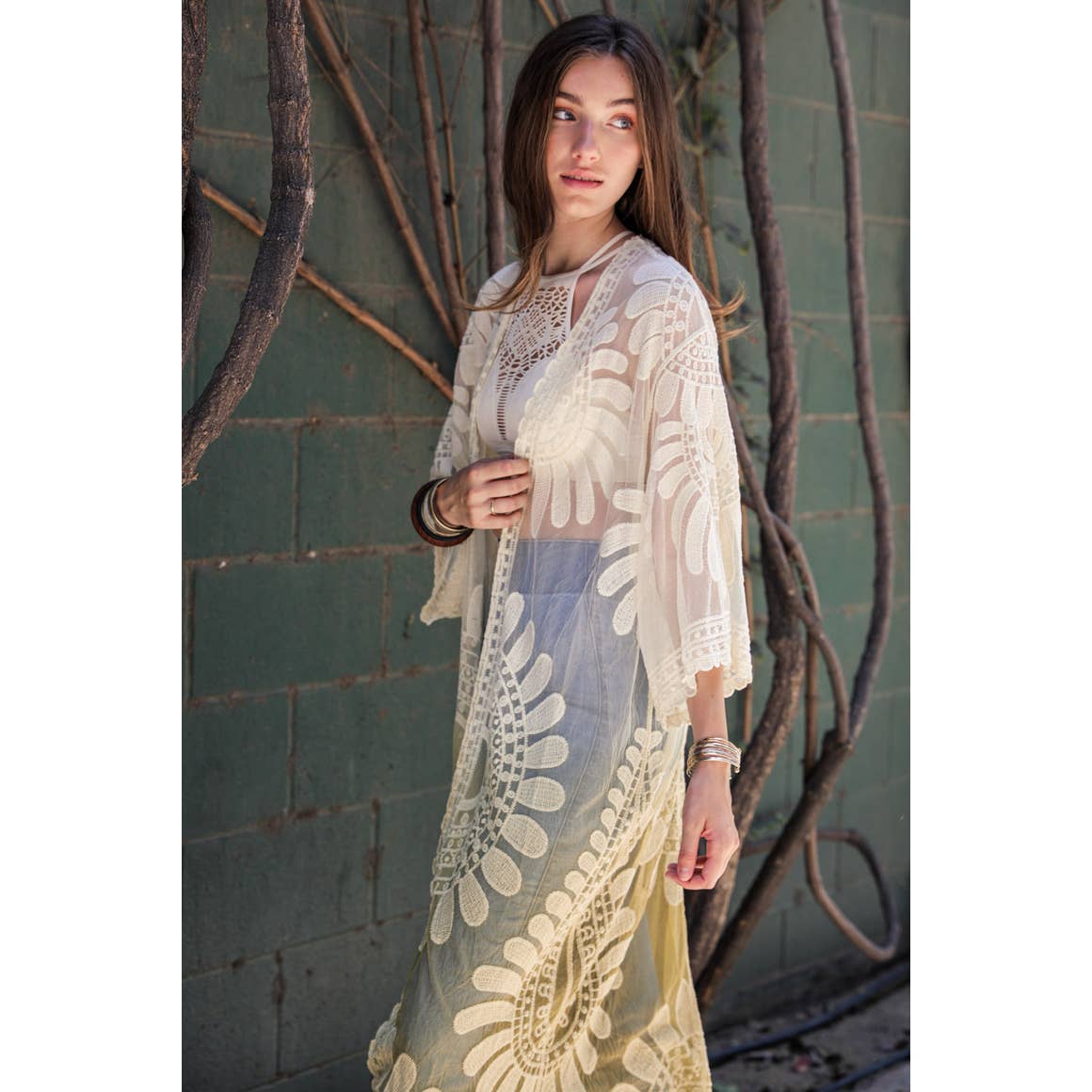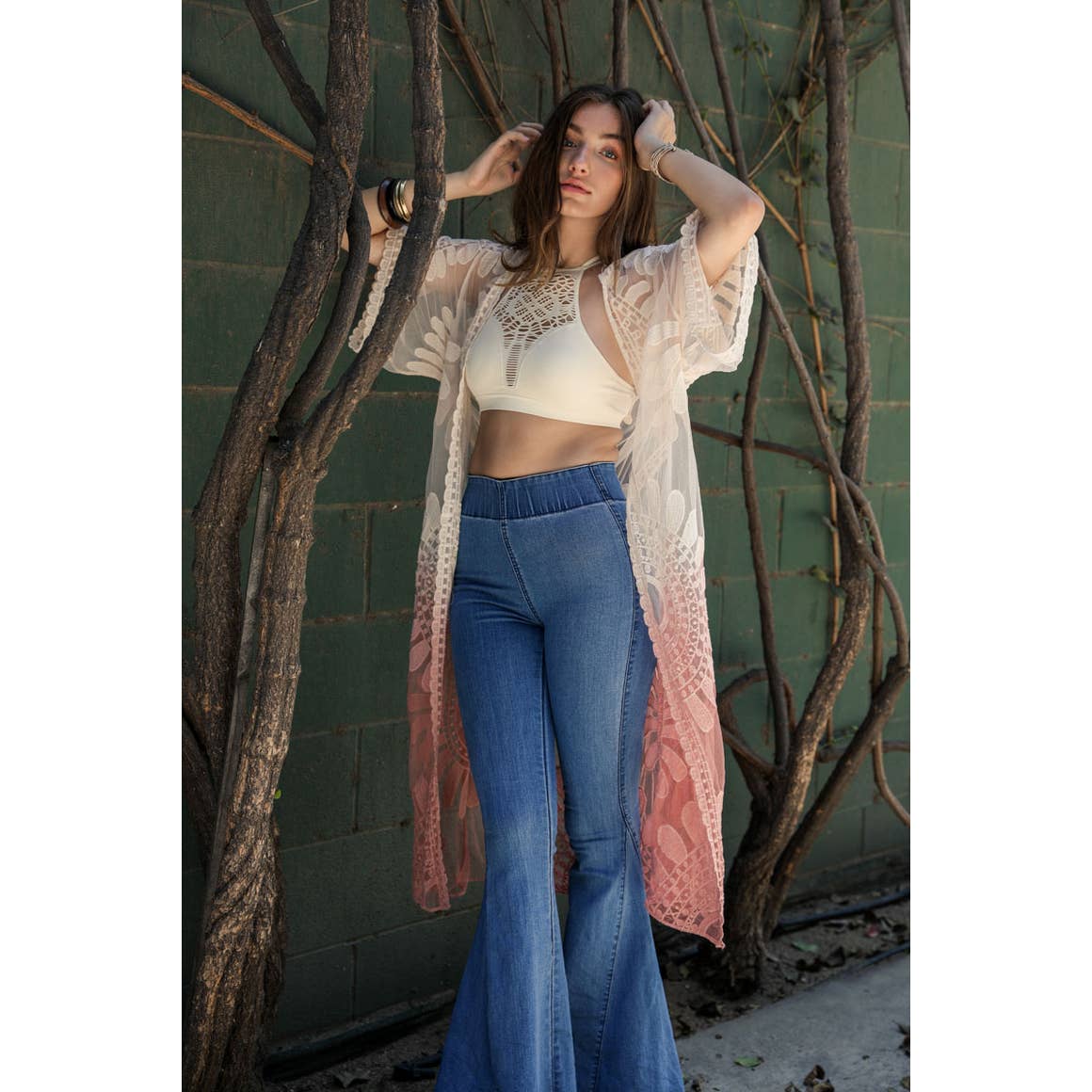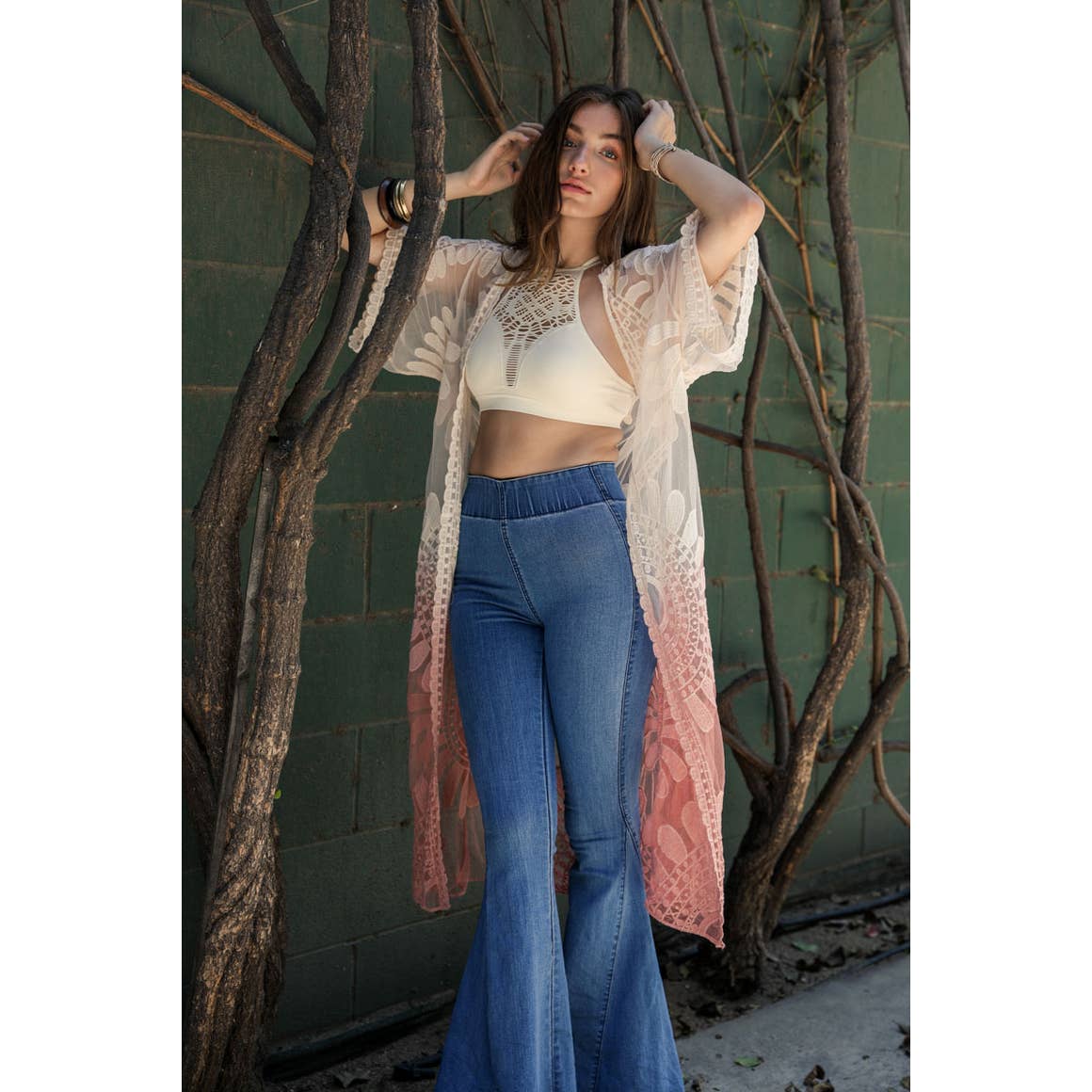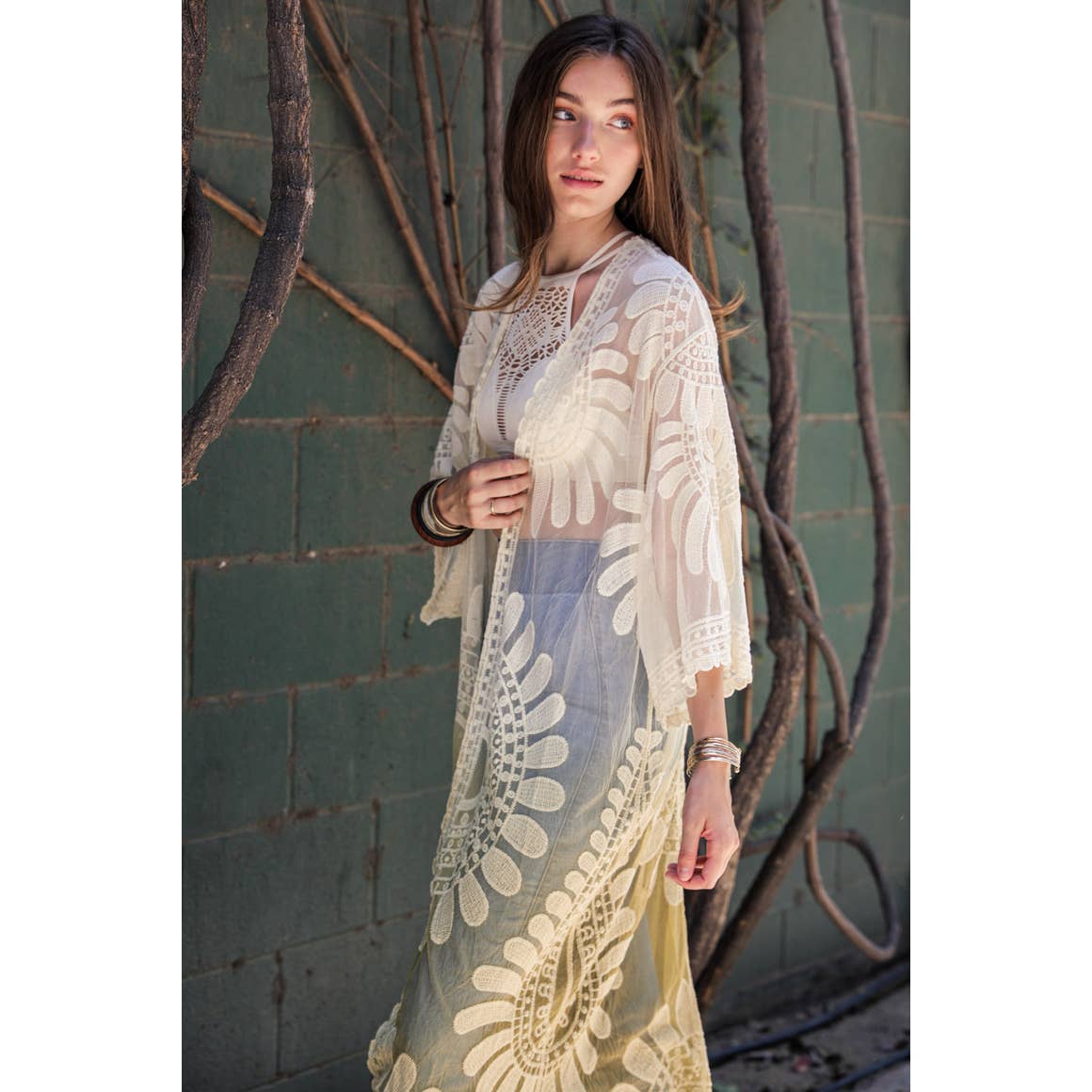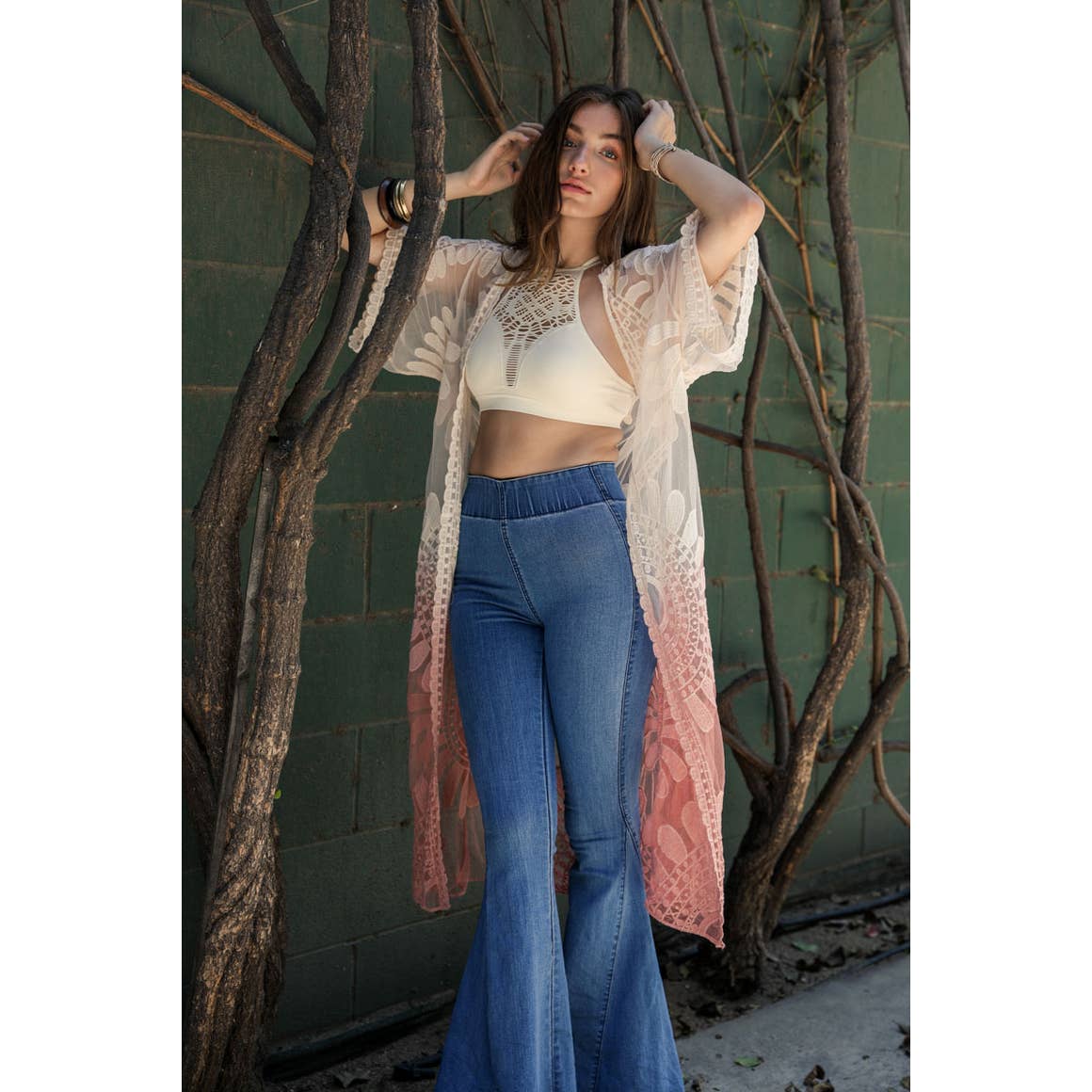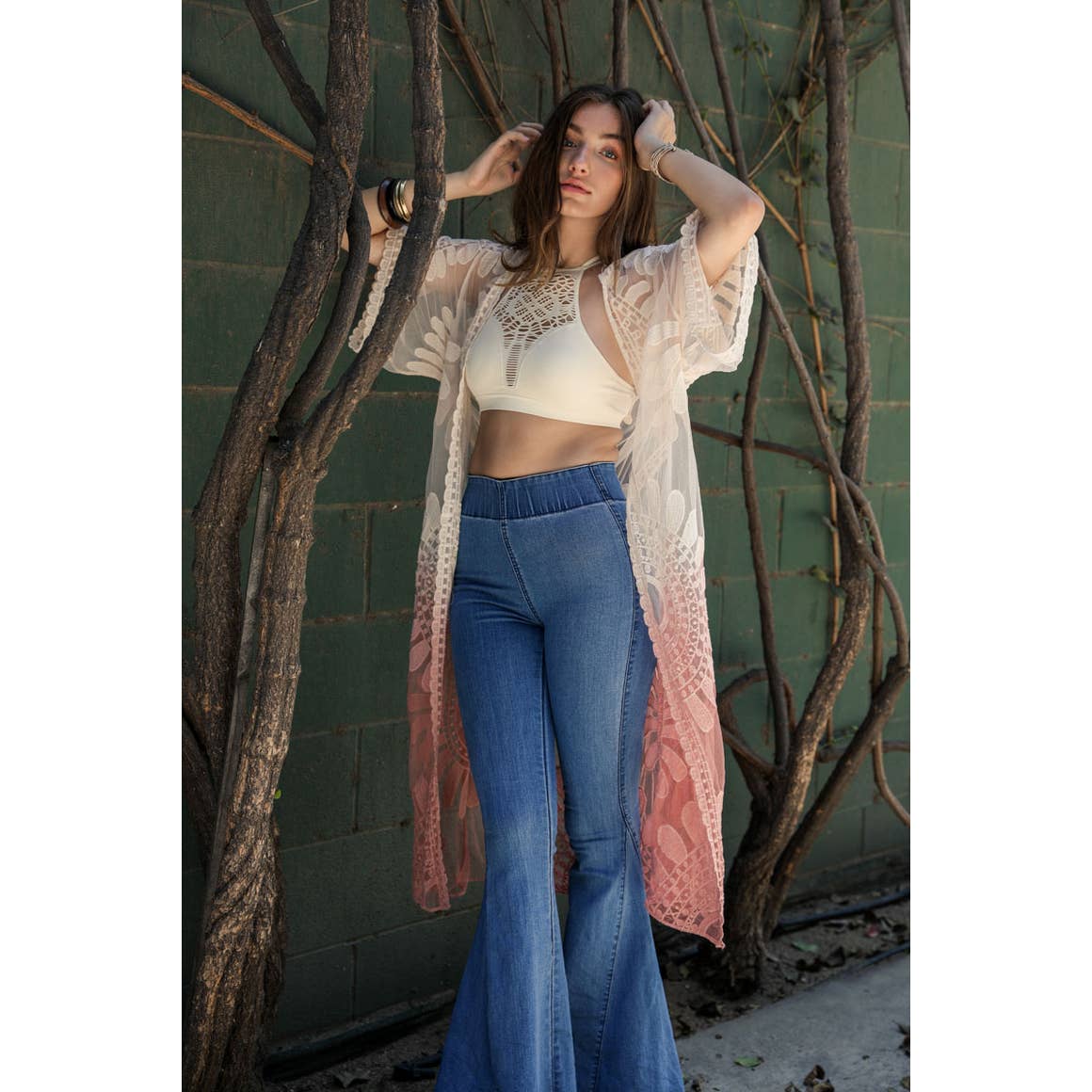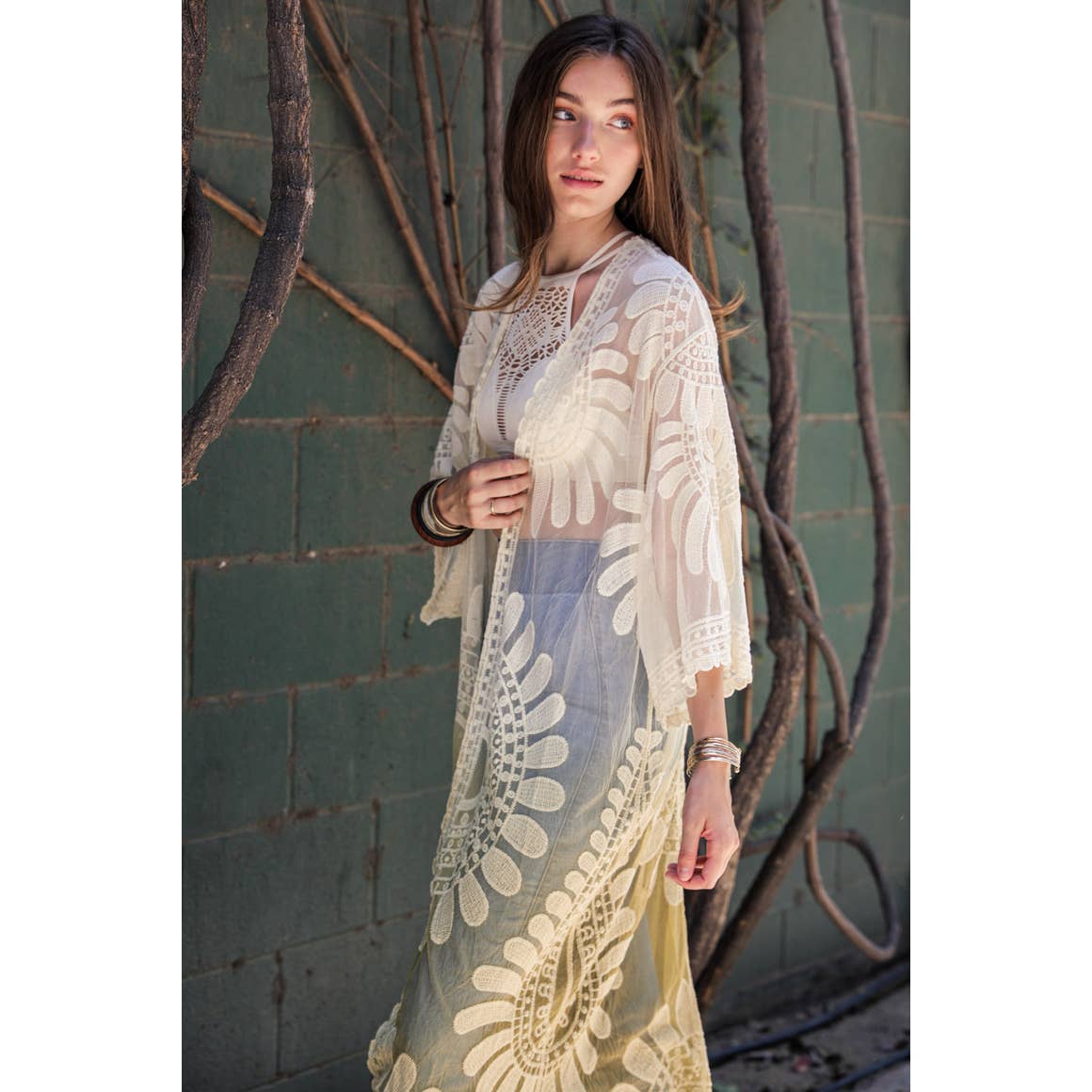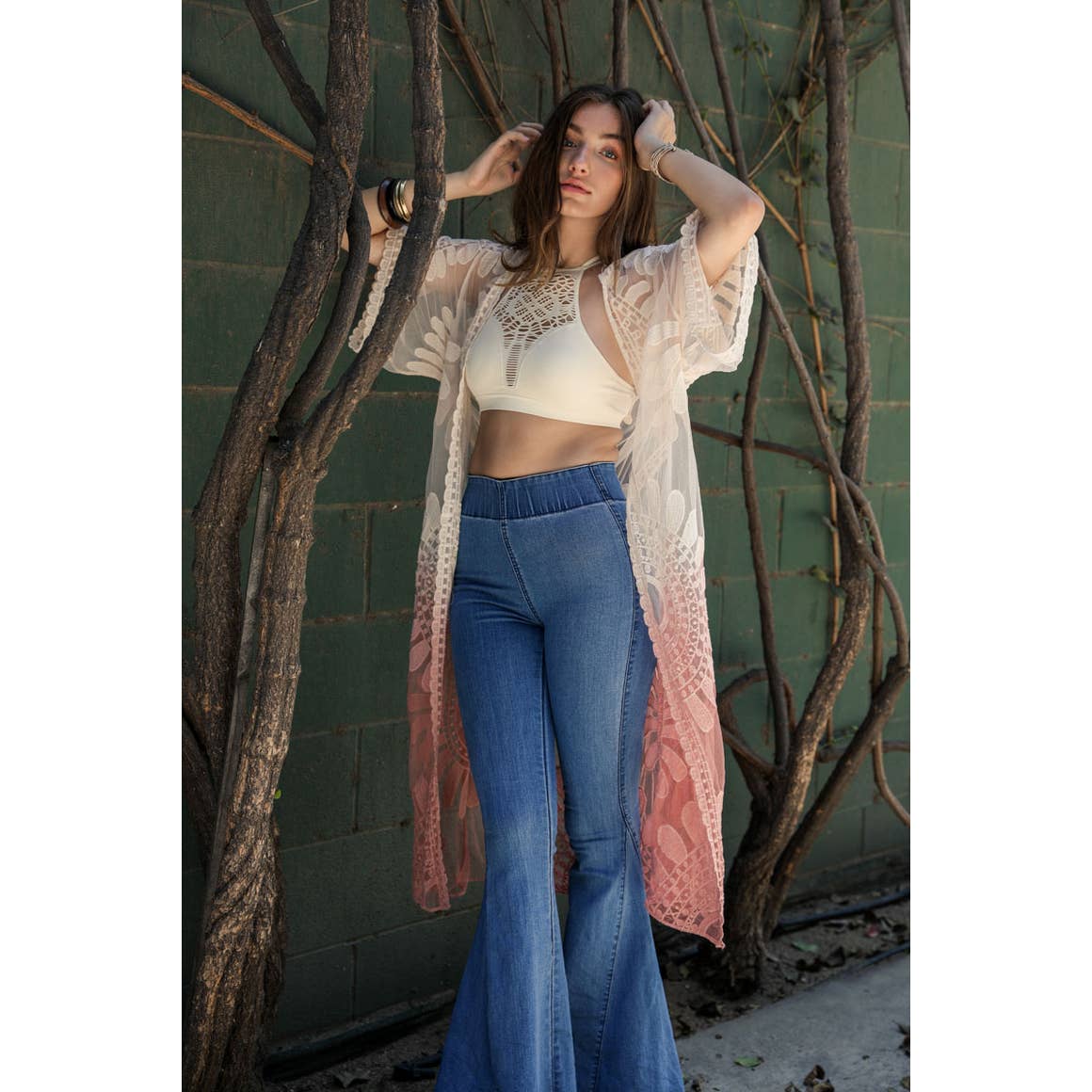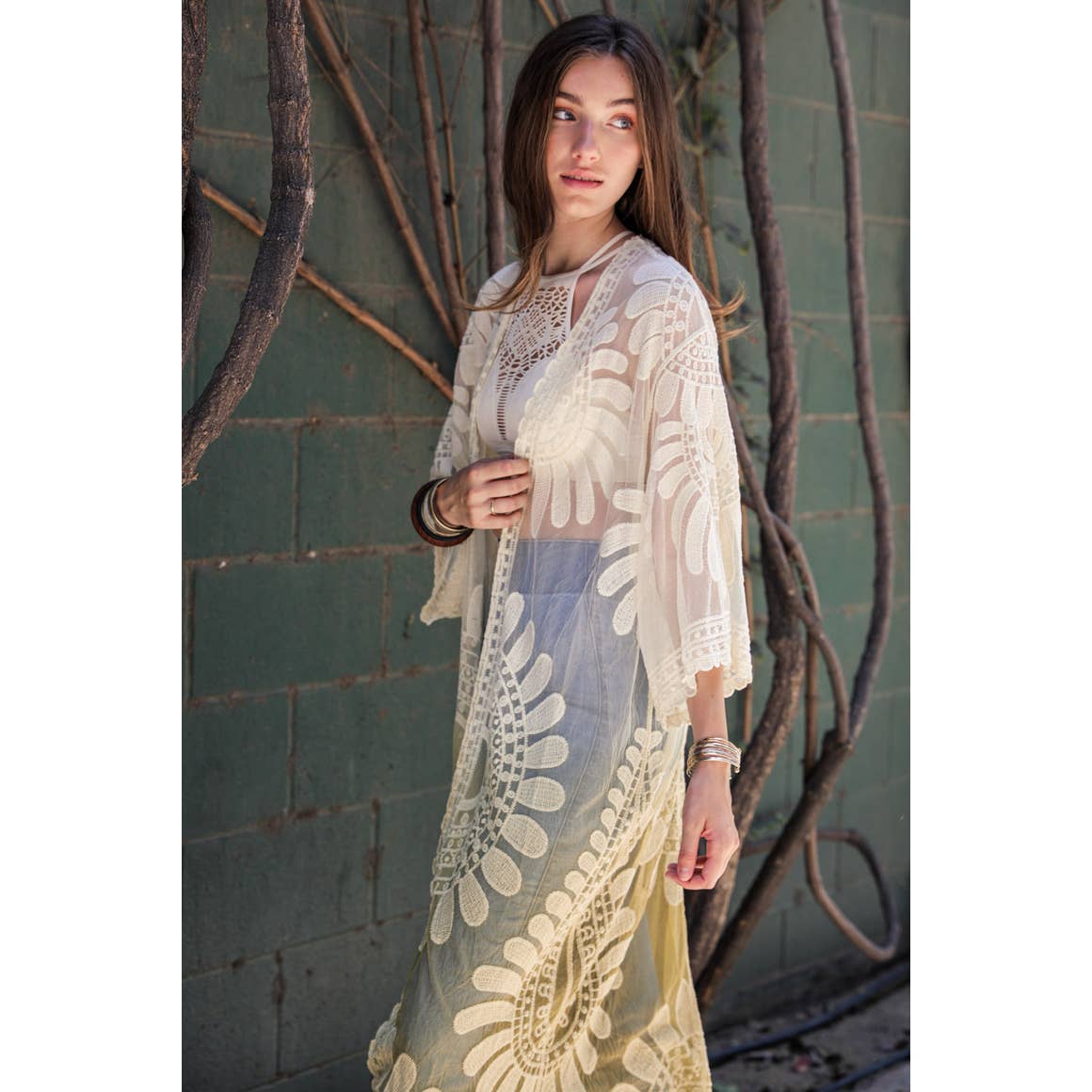 << AMARIS >> OMBRE LACE STATEMENT KIMONO (2 Colors)
This AMAZING vintage look lace kimono is feminine and unique. The vintage ombre dip is absolutely stunning.
If you already own our tees, then you know how well this piece will pair with each and every one of them! Throw it on over a bikini at the beach, wear it out to dinner with a nude slip, or throw on a pair of boots and wear it as a killer boho, rock-and-roll chic outfit. The possibilities are endless with this amazing piece!
Two Colors: Rose and Mustard