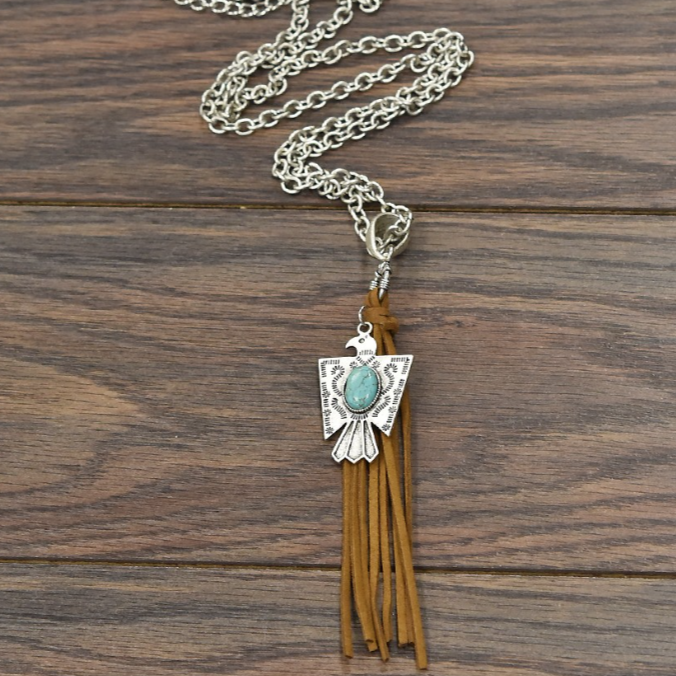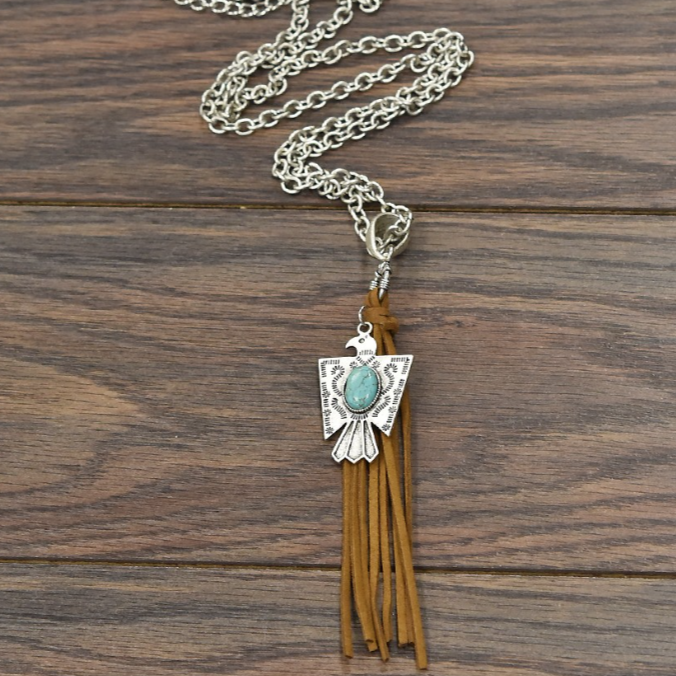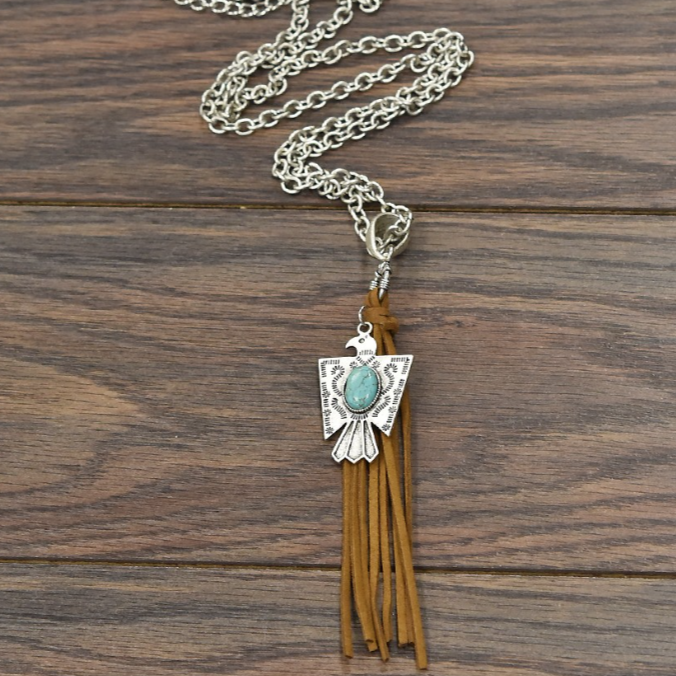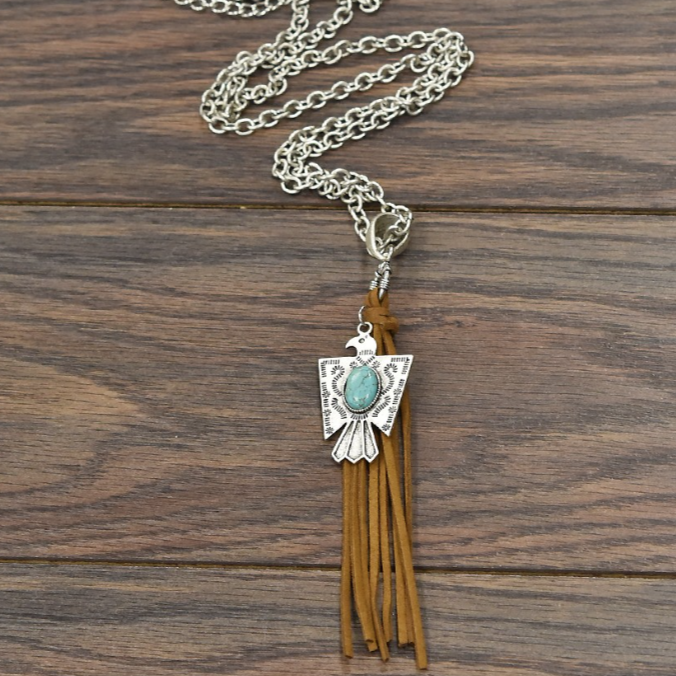 BLACK FRIDAY EXCLUSIVE << PHOENIX RISING >> NATURAL TURQUOISE NECKLACE
Drop dead gorgeous. This stunning turquoise thunderbird/phoenix bird pendant is so empowering and beautiful. Pairs perfectly with our Light My Fire tee/tank.
This gorgeous turquoise statement necklace will are the perfect addition to your wardrobe and will quickly become your go-to accessory. 
Natural turquoise necklace
1.75 inch long natural turquoise thunderbird pendant
Antique silver plate
Necklace is 30 inches long with 5 inch extender
Nickel, lead and chrome free
Natural turquoise coloring, size and shape may vary