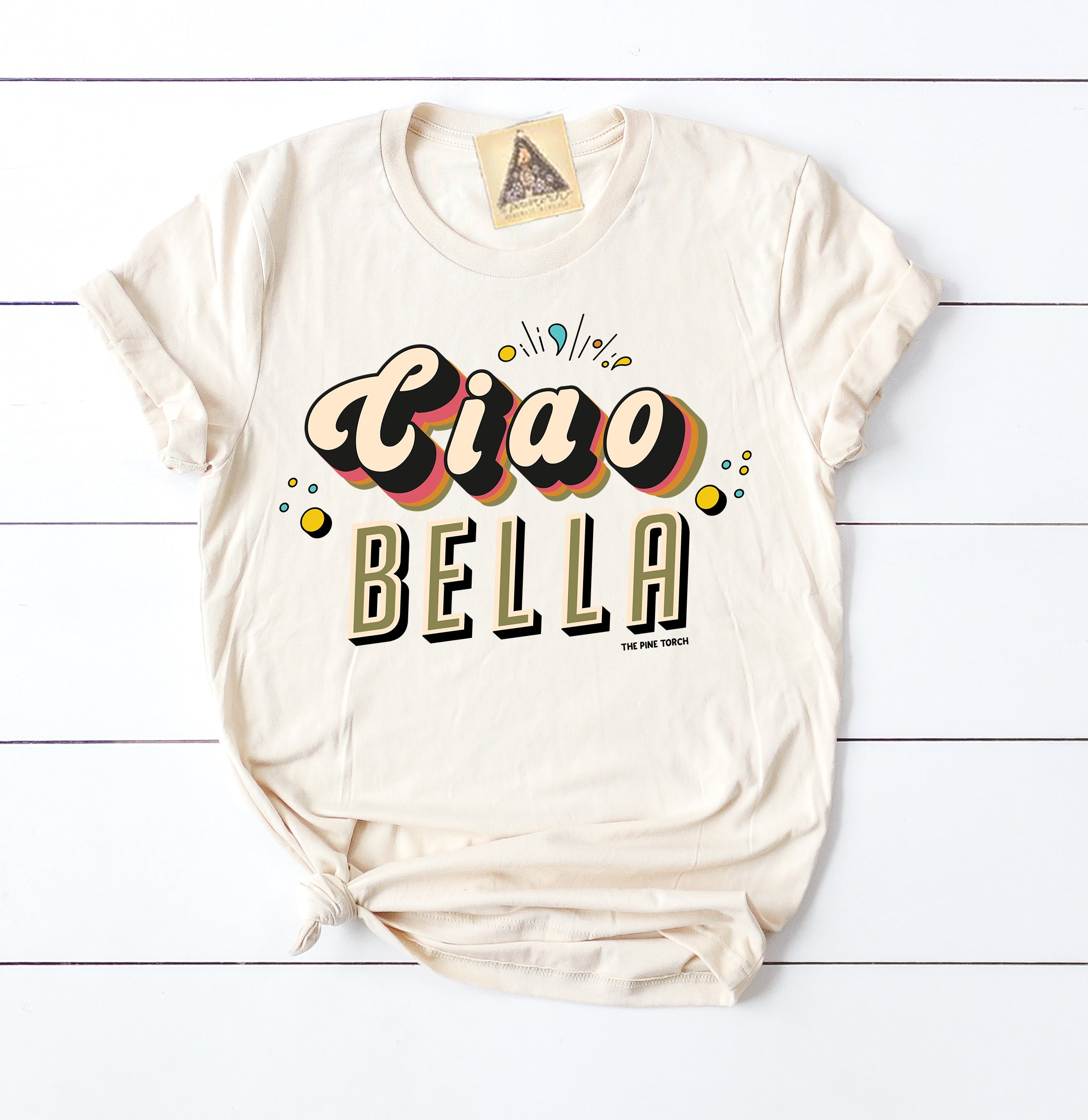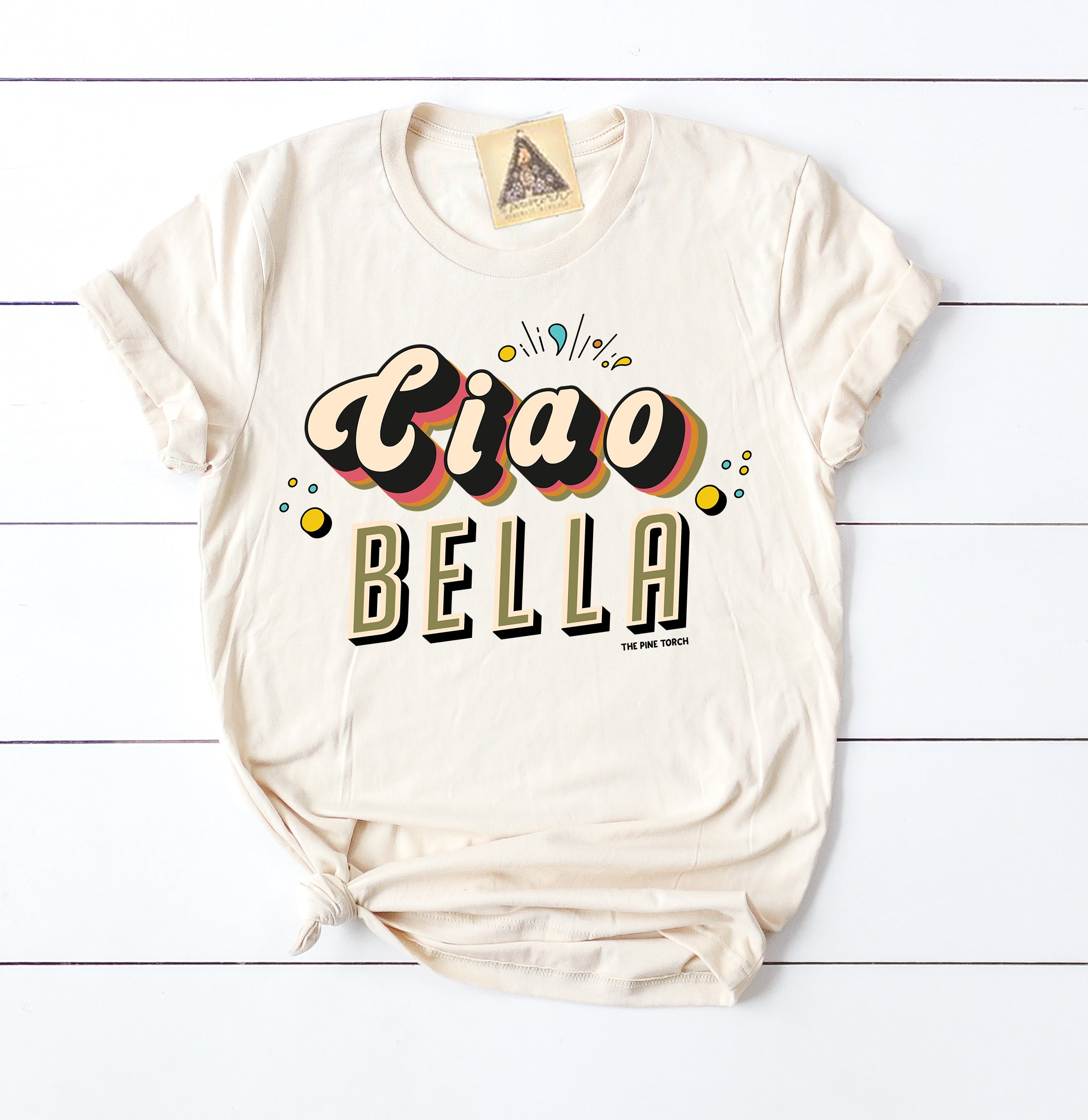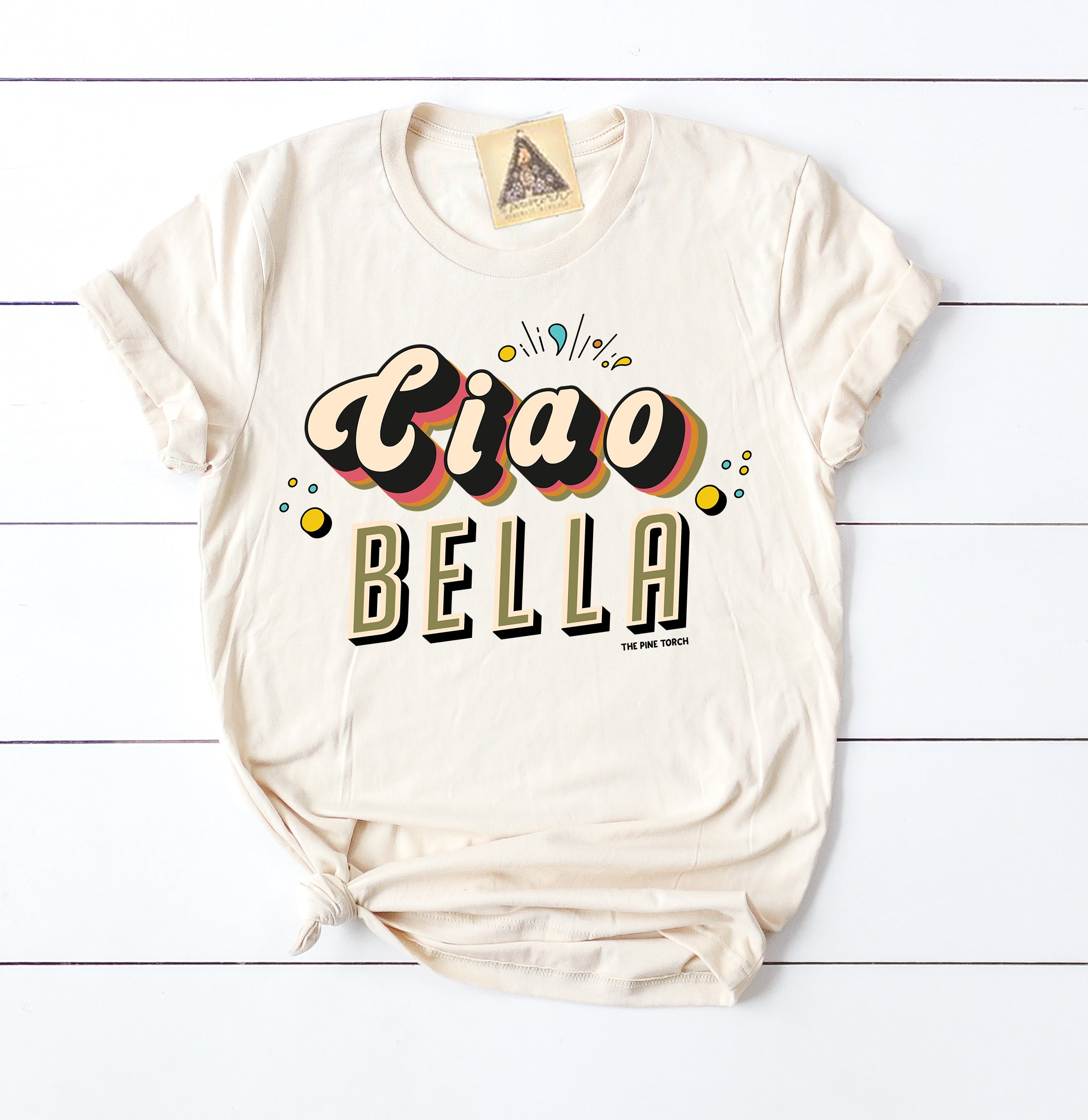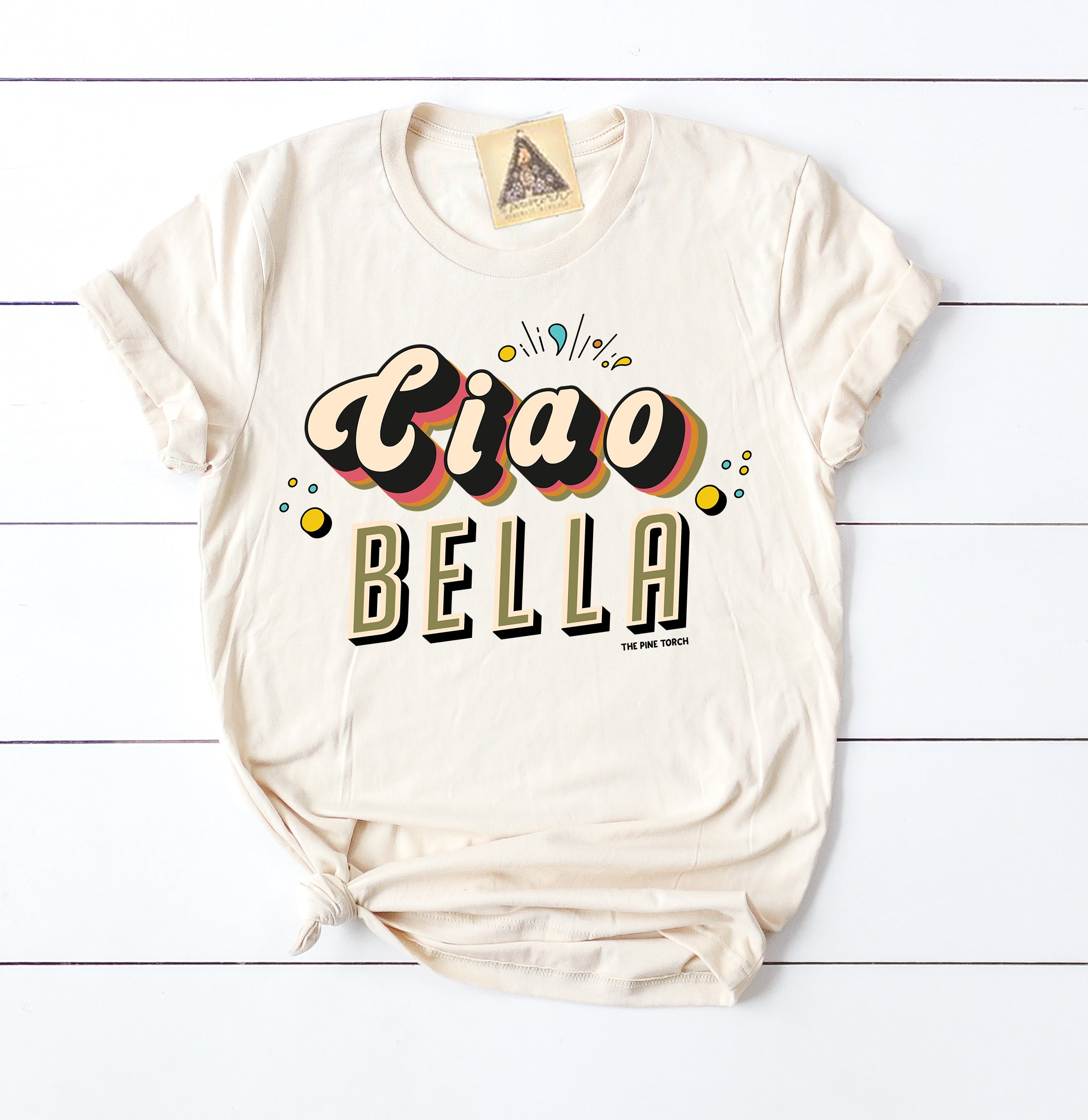 « CIAO BELLA » CREAM UNISEX TEE
ROMAN HOLIDAY COLLECTION « CIAO BELLA » UNISEX TEE (3 colors)
Ciao, Bella! Our Roma collection is inspired by Mari's time studying and getting married in Rome! So it's only fitting that we would make a whole collection inspired by Roma.
Unisex Tee:
XS - 3XL Runs a little bit large. Order down for true to size, or order normally for a longer and more relaxed tee. This tee style is super popular because it drapes, has extra length, but still hugs your curves.
View our size chart HERE.
THE PINE TORCH IS A BRAND OF ETHEREAL, EDGY, AND ENLIGHTENED ART APPAREL FOR RADICALLY AUTHENTIC LIGHT WORKERS.
ABOUT OUR CLOTHING
All of our print items are designed, printed and packaged by our own hands in a small-batch process here in Chicago. We use non-toxic inks and a Direct to Garment (DTG) printer to give customers the best quality print on the market. Each piece is custom printed to order with love using a proprietary process that we've perfected in-house to get amazing detail and vibrant, lasting color on the softest, coziest tees and apparel.
ABOUT THE OWNER
Mariana Toscas (Mari) is a published poet, artist, radically authentic, spirit-centered entrepreneur and power mom of four. After achieving her masters in poetry and continuing through a couple of years of her PhD in Women's Spirituality while working in the magazine publishing world, she became a mother and everything changed. Struggling to find a way to support her infant twins and toddler while tethered to her breast pump for hours on end, she used her last $500 to purchase a heat press and make edgy and bohemian designs just for babies...until their mothers wanted some of their own. And the rest is history. Mari channels her own real-life experiences with abuse, miscarriage, twin life, and having a son with ASD into an amalgamation of biting humor, ethereal imagery, unabashed truth-telling, and a nod to the feminine divine. This potent recipe serves as the catalyst to ignite women on the verge of becoming their authentic selves even, and especially, in the face of struggle. The brand quickly grew, extending worldwide and growing into an impassioned movement of women who are inspired and inspire through The Pine Torch: a tribe of women on the cusp of discovering their authentic selves and coming out of the spiritual closet.
As a spirit-centered entrepreneur, Mari's business mission goes beyond delivering products: She speaks her truth even when it isn't considered profitable or clean, often rebelling against "ticking the boxes" of consumerist or media expectations. She strives to touch the lives of her customers through original, handmade products that inspire, activate, and illuminate the authenticity and originality of every woman who comes in contact with her brand. Women who want to wear their light.
WHAT INSPIRED THE BRAND?
The brand is inspired by an ancient Latin poem by Cattulus, which expresses the intimate moment of a mother preparing a daughter about to go off to marriage, putting flowers in the young child-bride's hair, and "giving her away" to a new family (at the time this was written, marriage was a separation from the family, and the daughter had to know who she was and fend for herself in her new role and family).
The poem is an invocation of strength. It implores the daughter to remember who she is, to be free and authentic, stay grounded, and blaze a path of truth. The mother's parting words to her child:
Bind thy brow with flowers //
Pound the ground with thy feet //
Shake with thy hand the pine torch
The dichotomies of being a women today are exhausting and insurmountable. Women ache for something that resonates with their inner and authentic voice; they crave validation in their struggles and to live life as art, to make their sacrifices valuable. That's where having meaningful, symbolic, and beautiful clothing can contribute to that lifestyle.
The brand is the voice of our inner child, whispering to us:
Remember who you are.
Embrace your strength.
Reclaim your inner goddess.
SOCIAL
FACEBOOK || FACEBOOK.COM/THEPINETORCH
INSTAGRAM || @THEPINETORCH / TAG #THEPINETORCH
PINTEREST || PINTEREST.COM/THEPINETORCH
EMAIL || HELLO@THEPINETORCH.COM