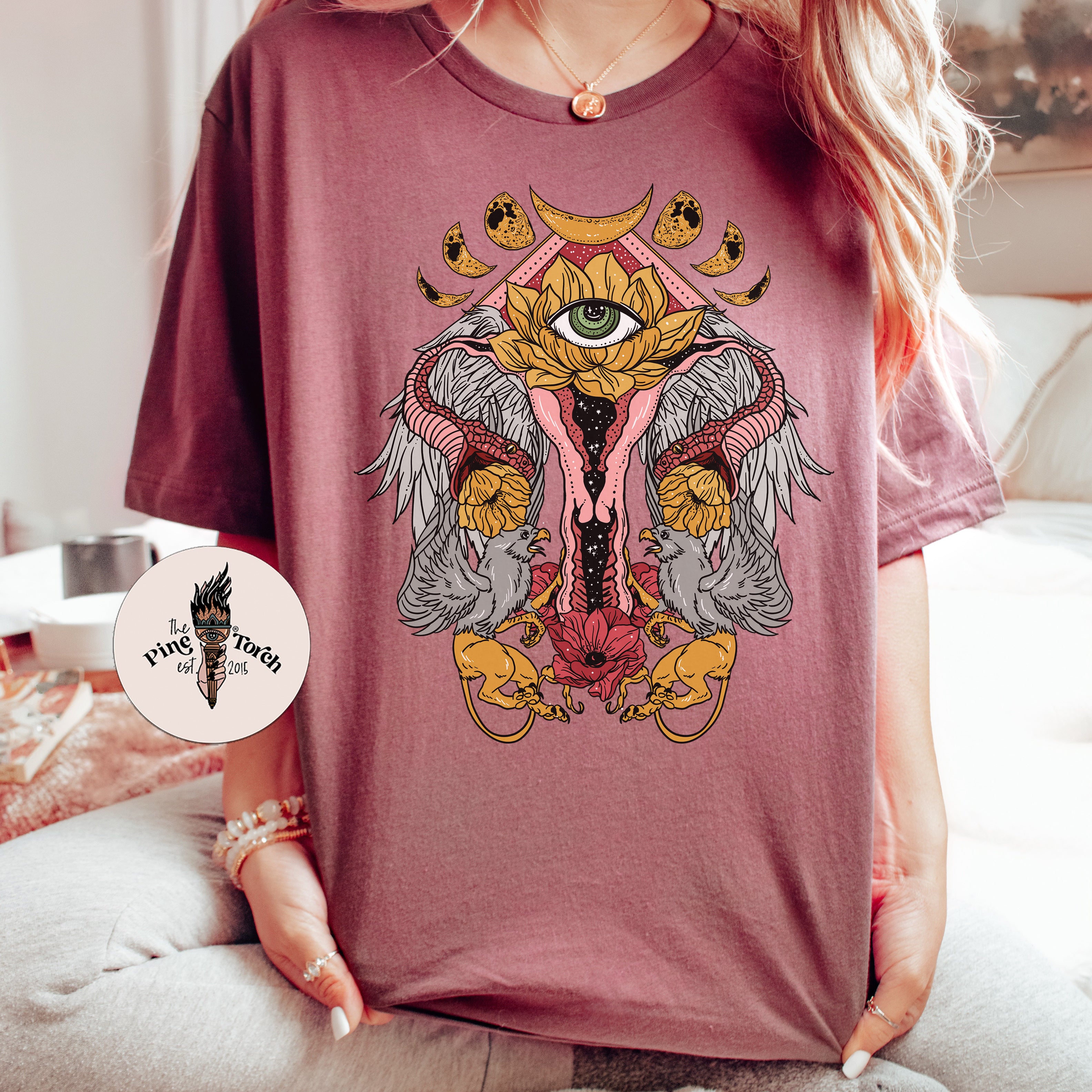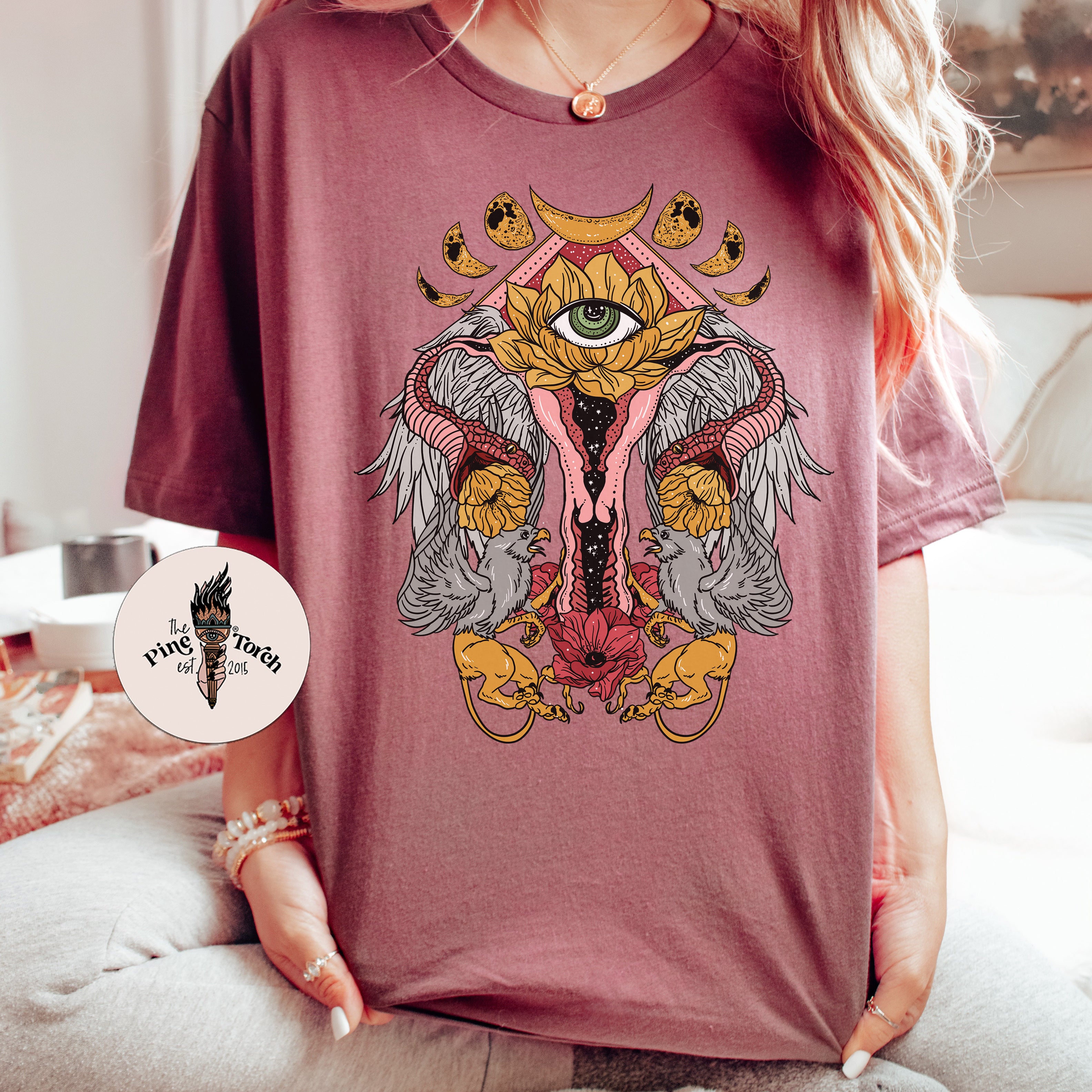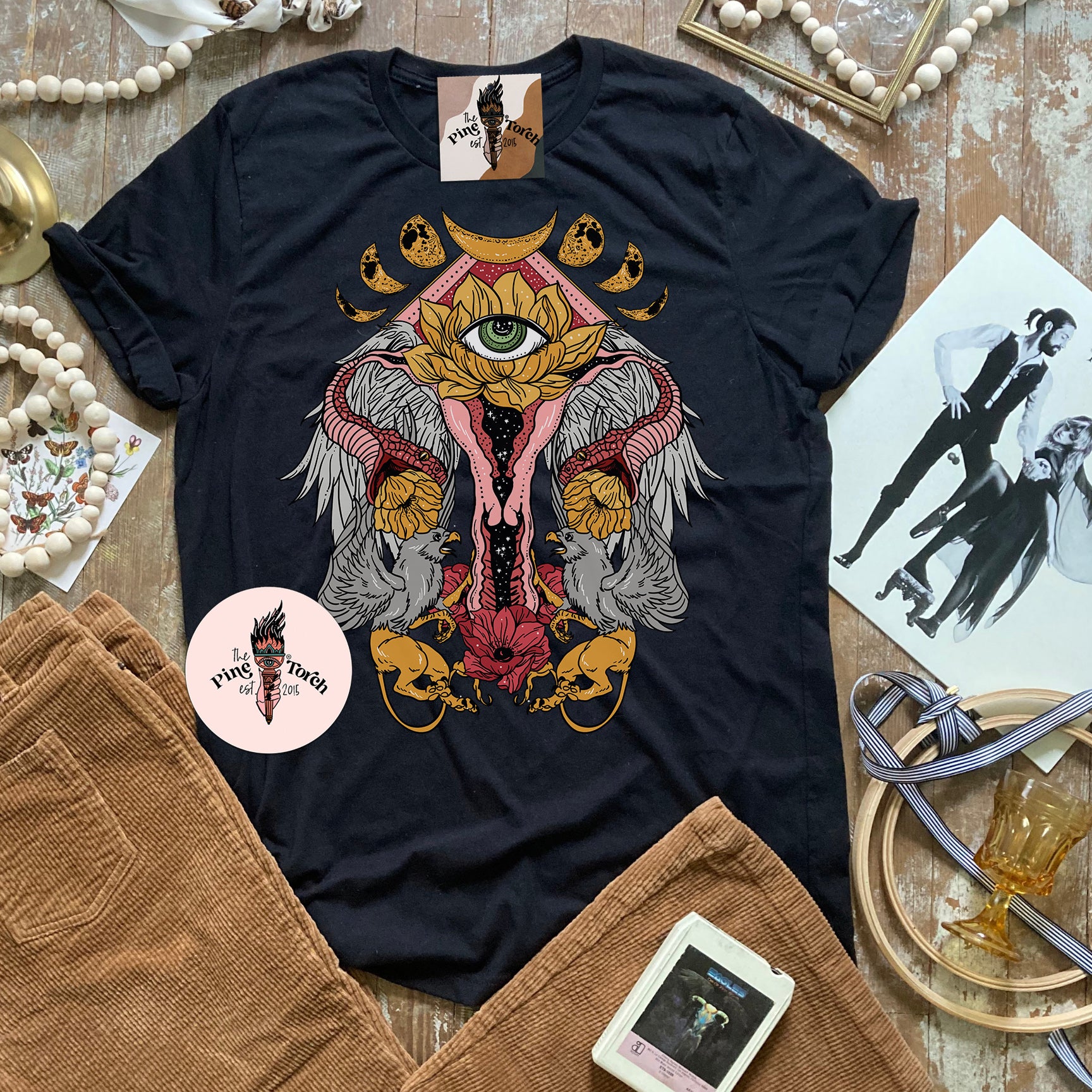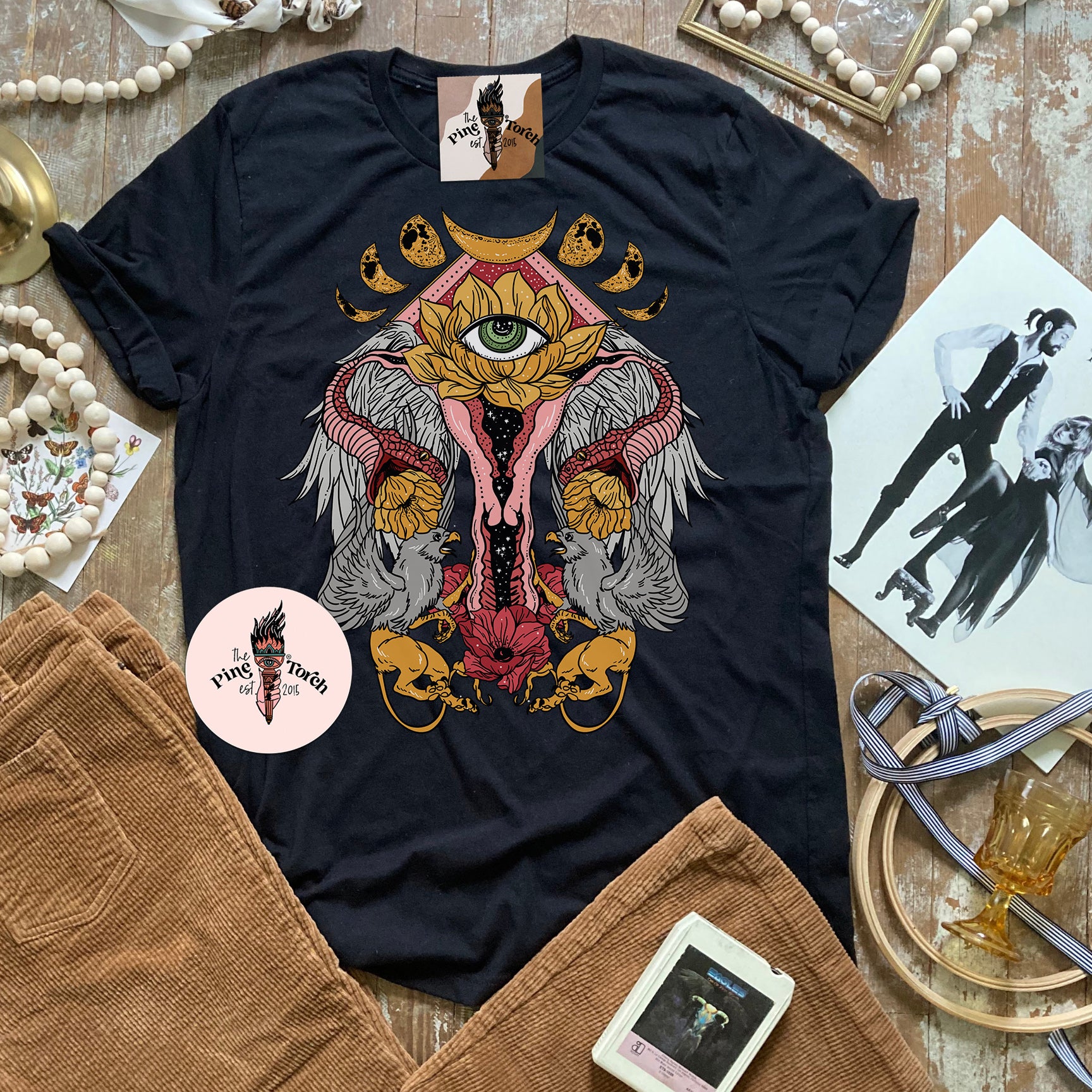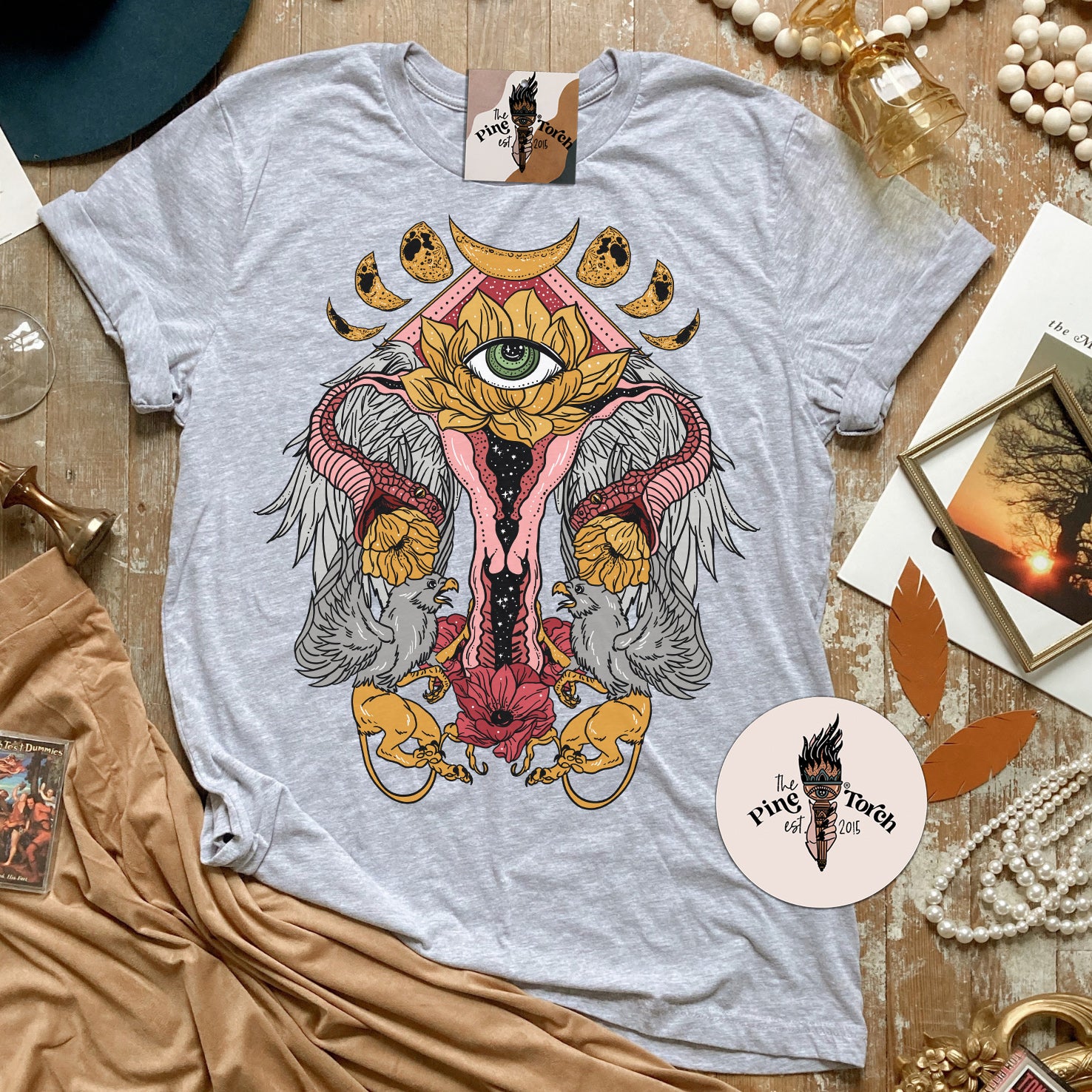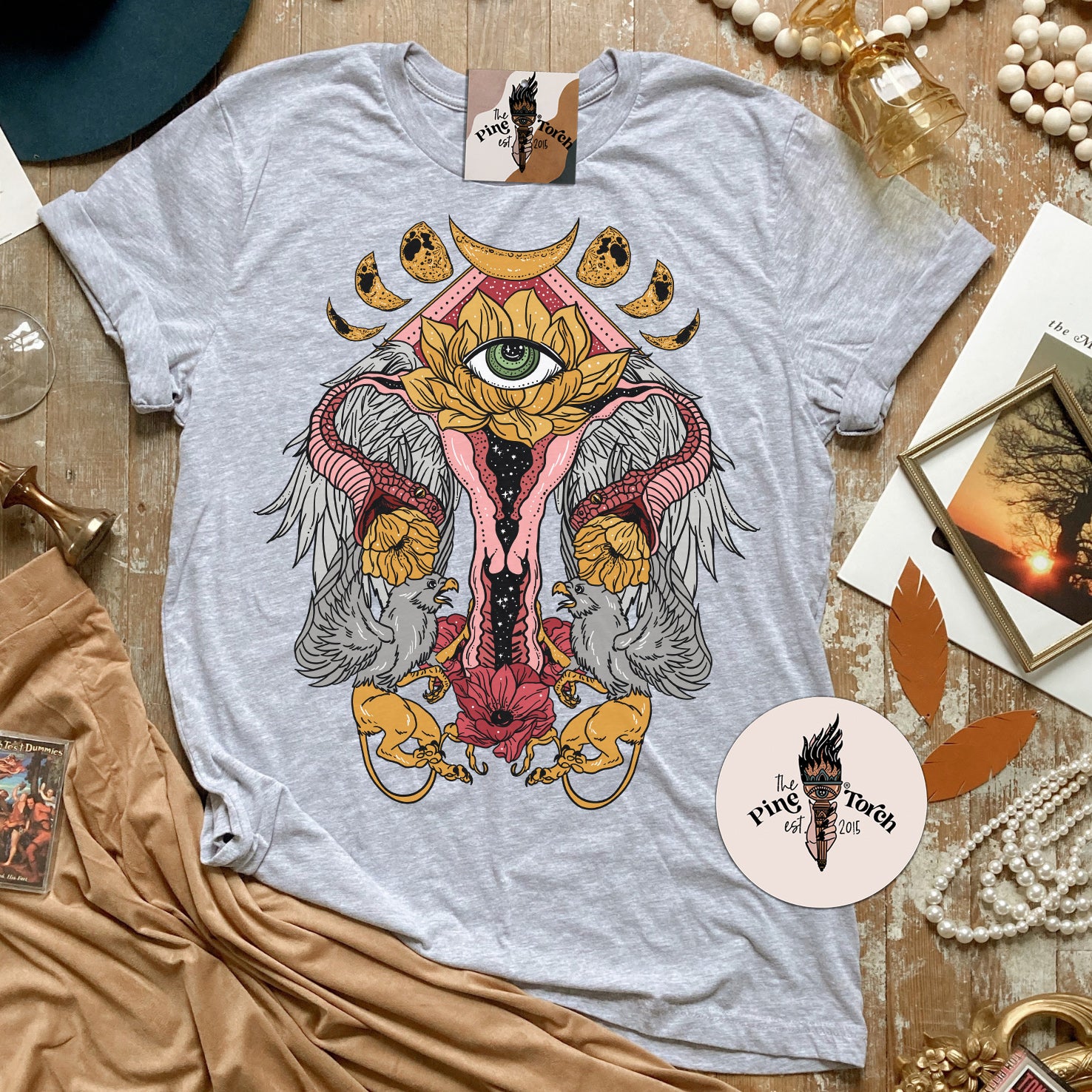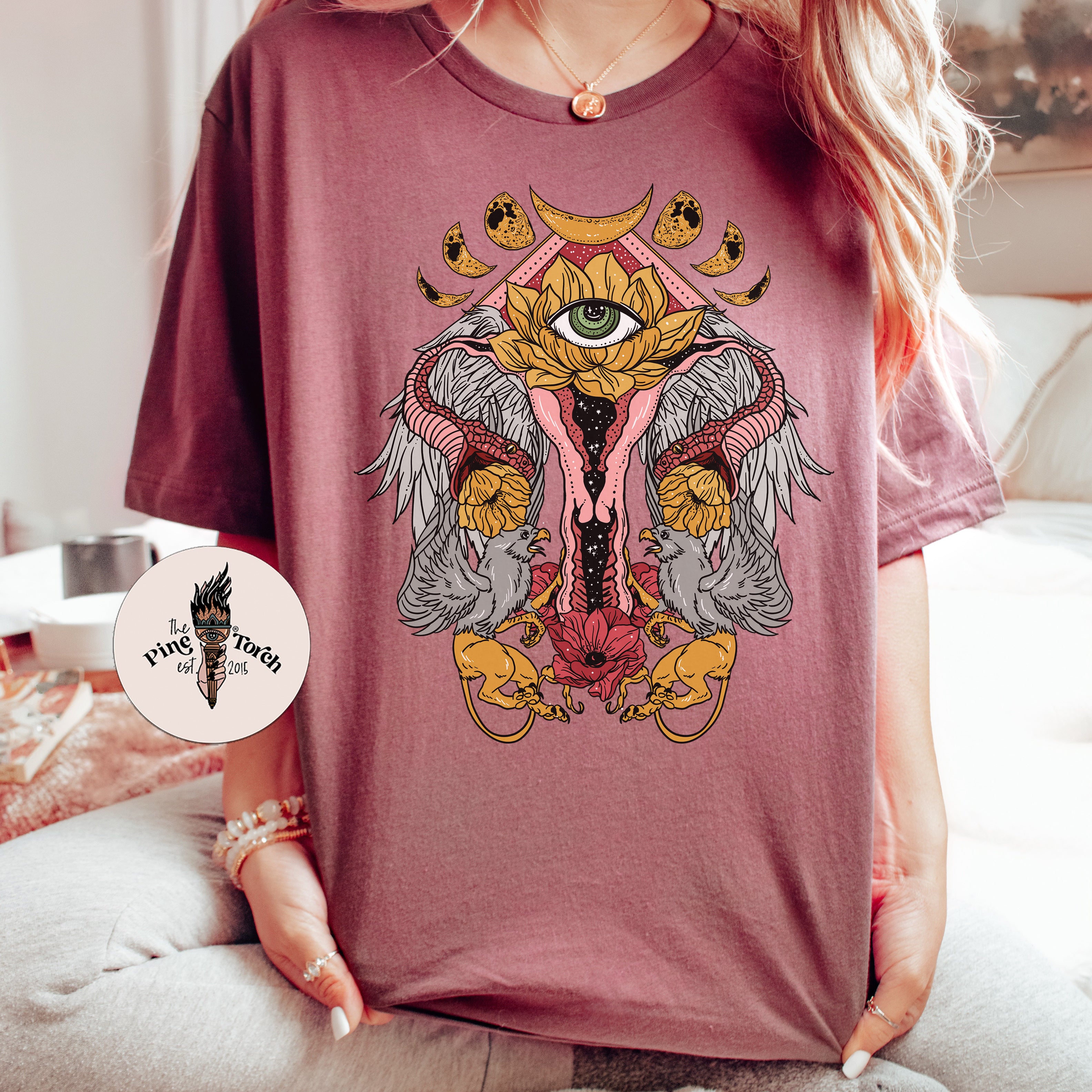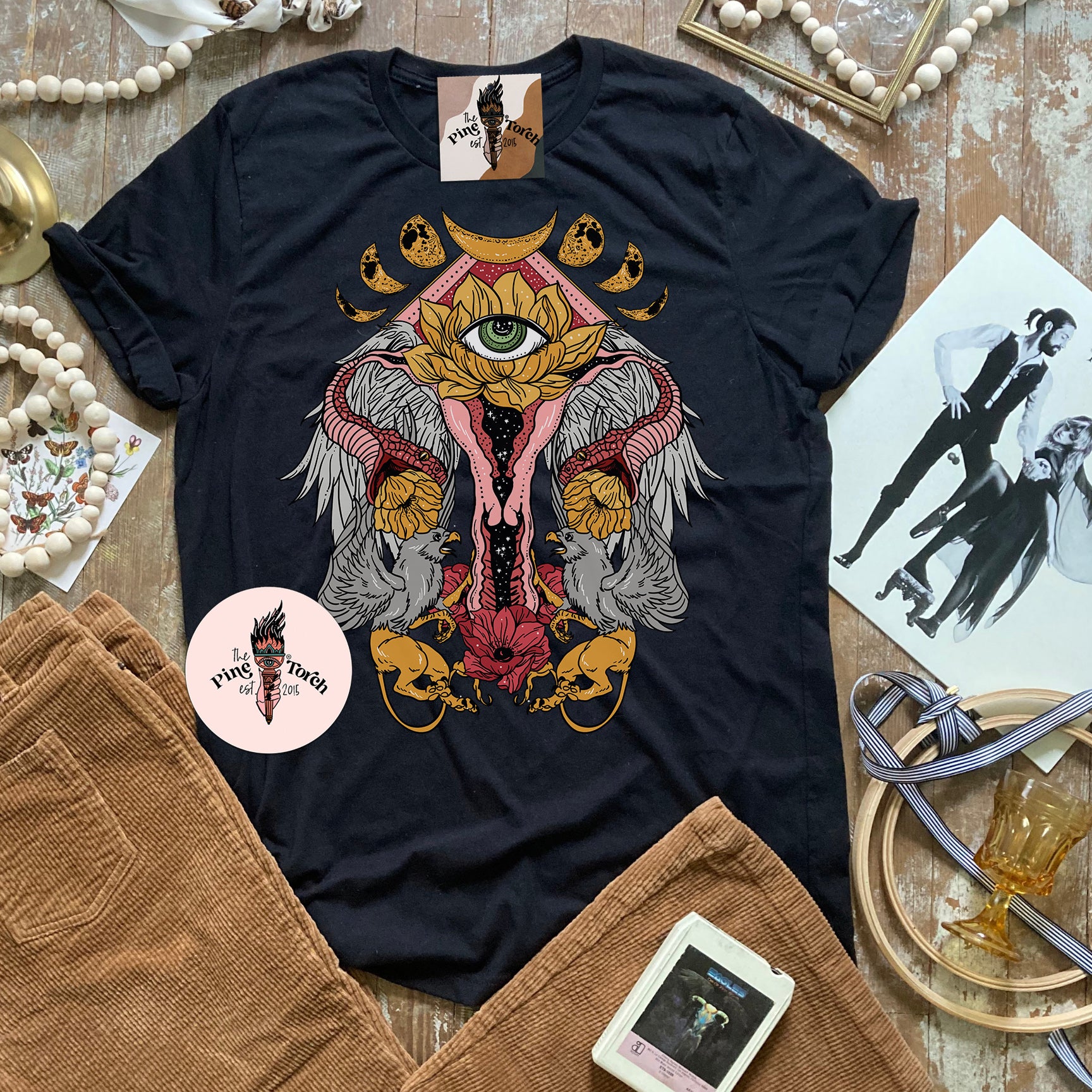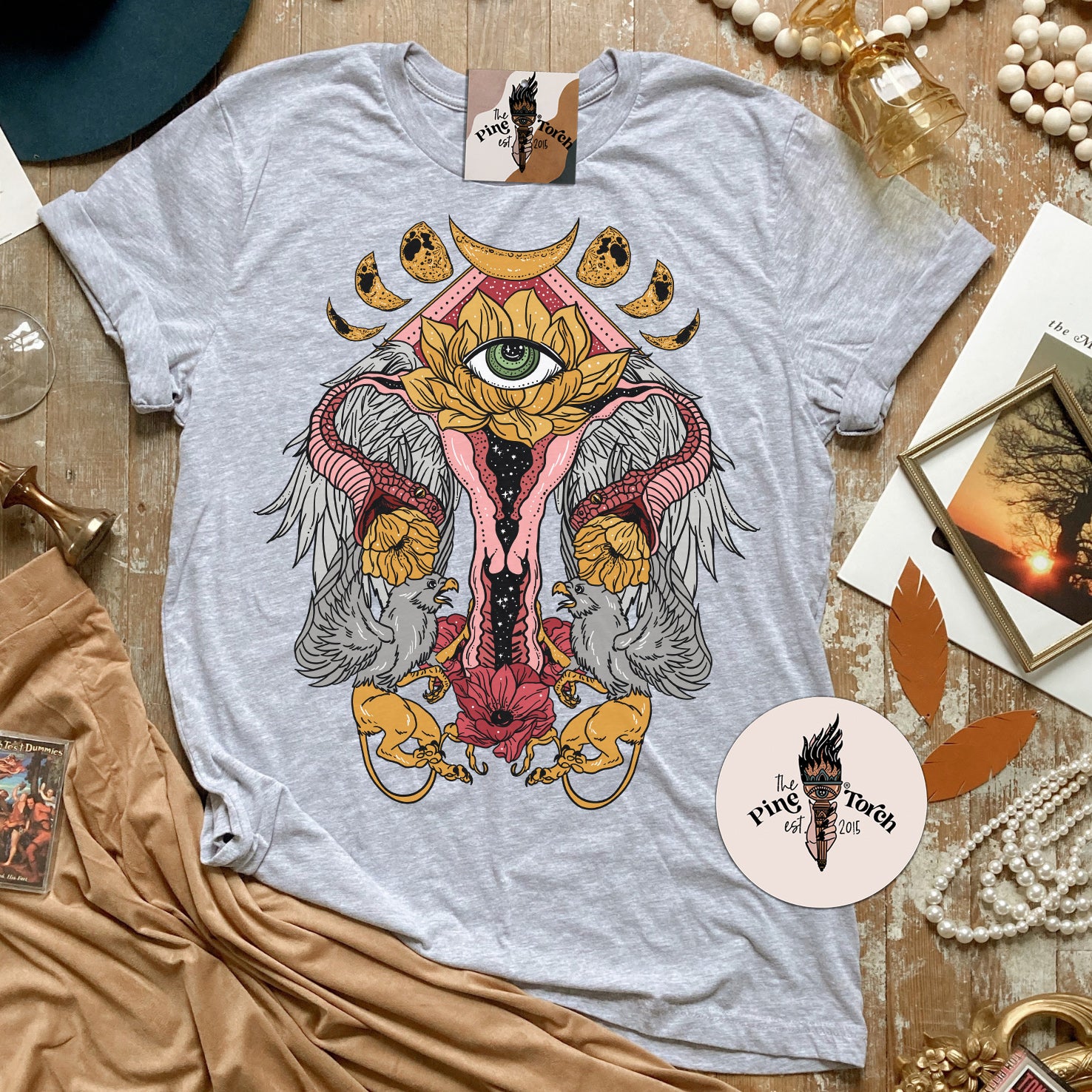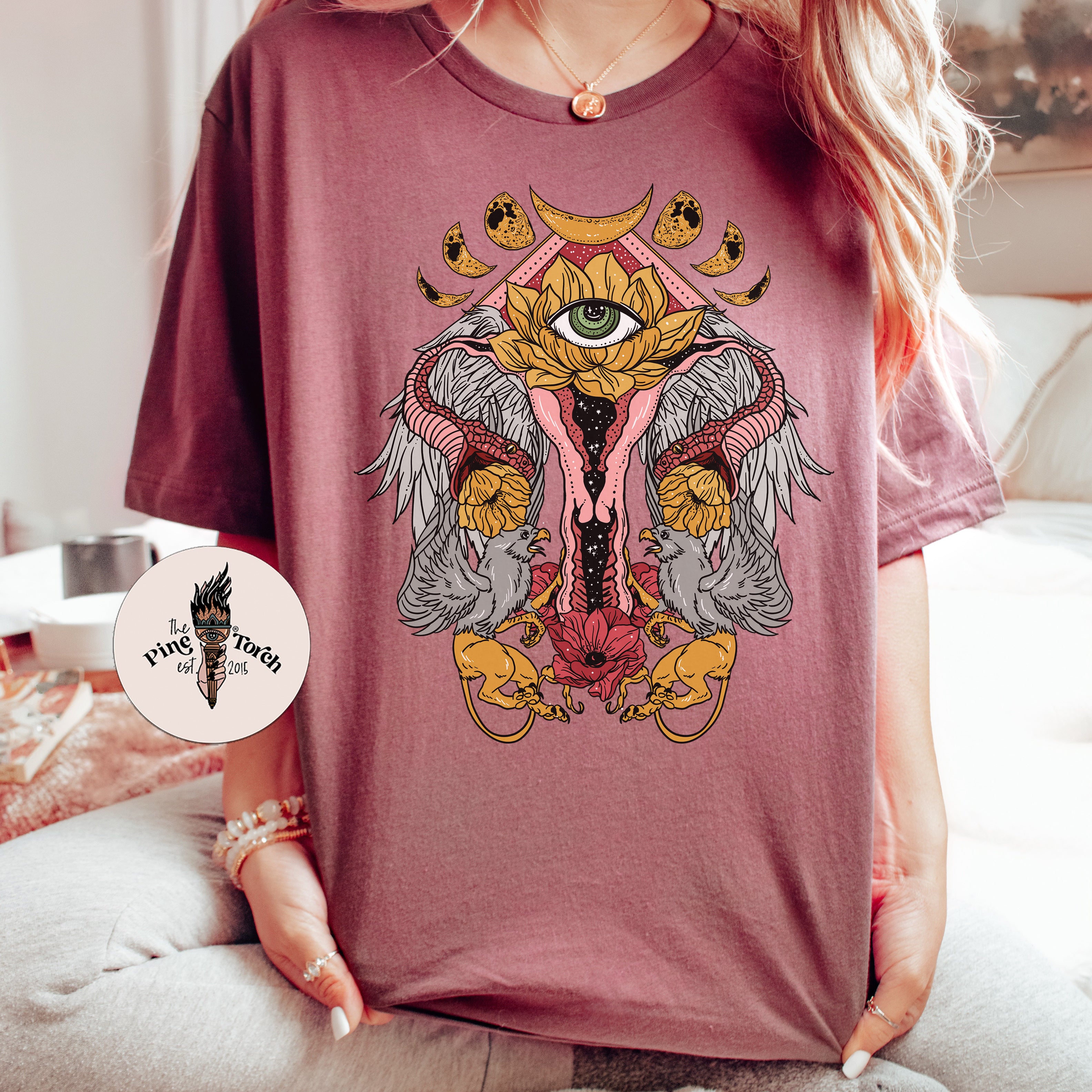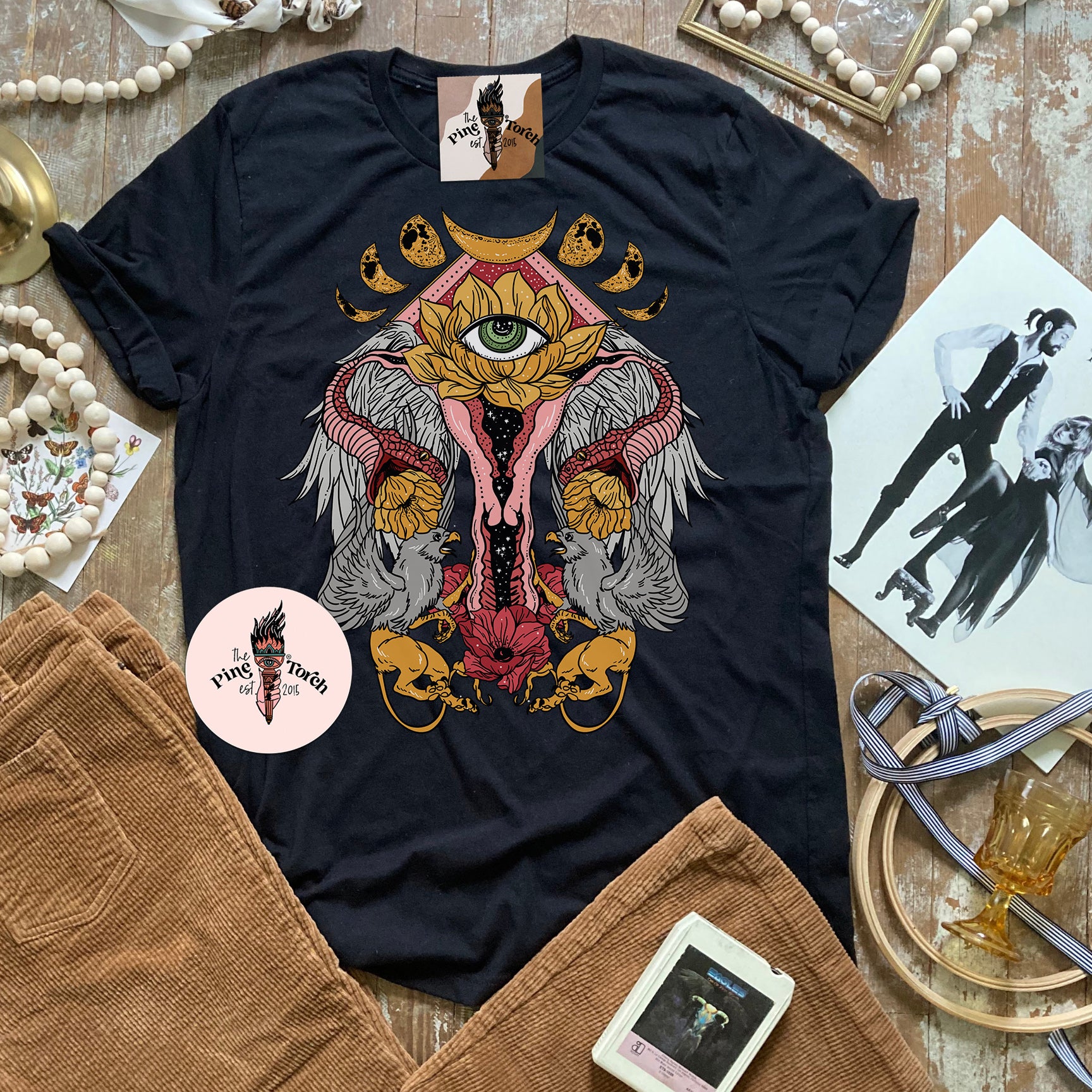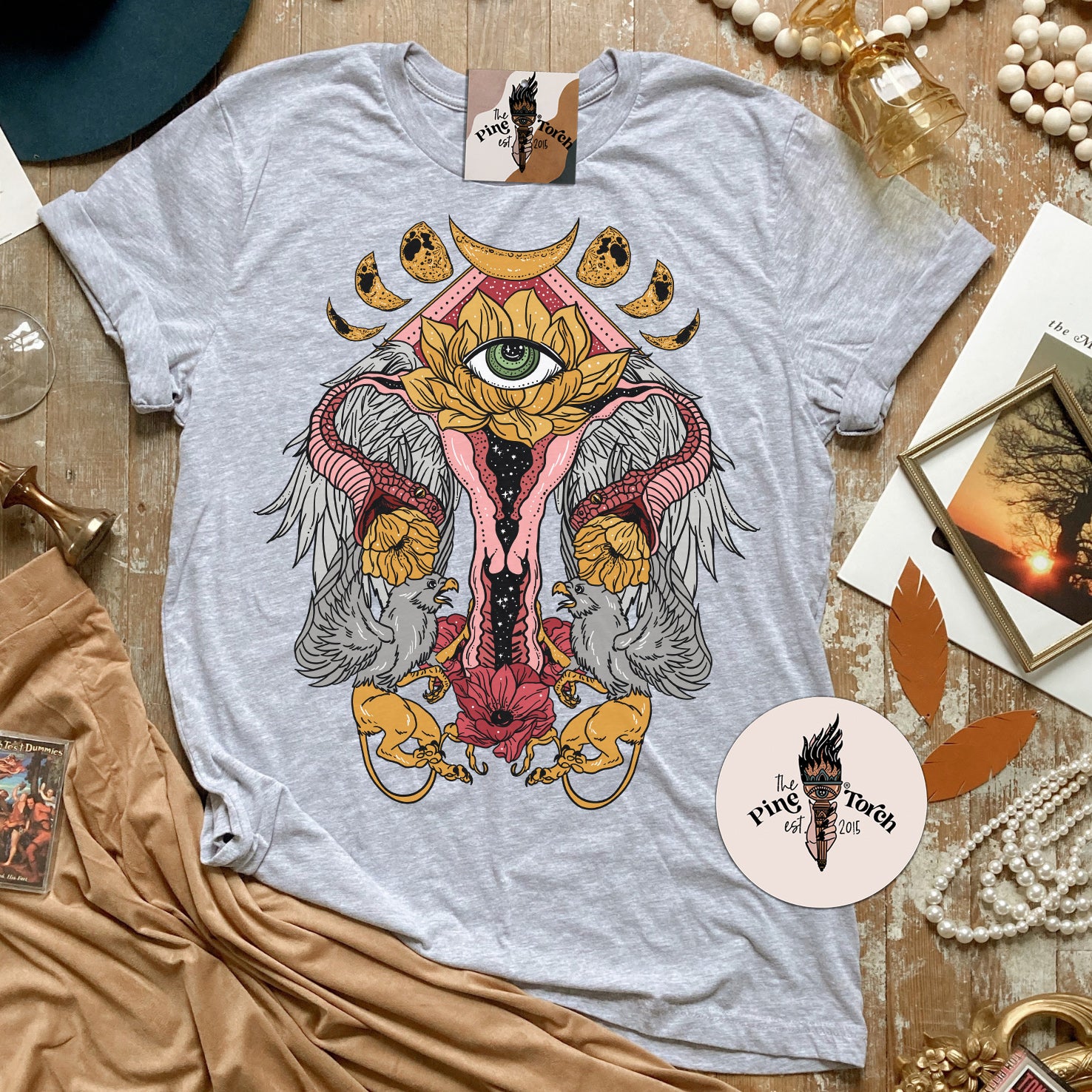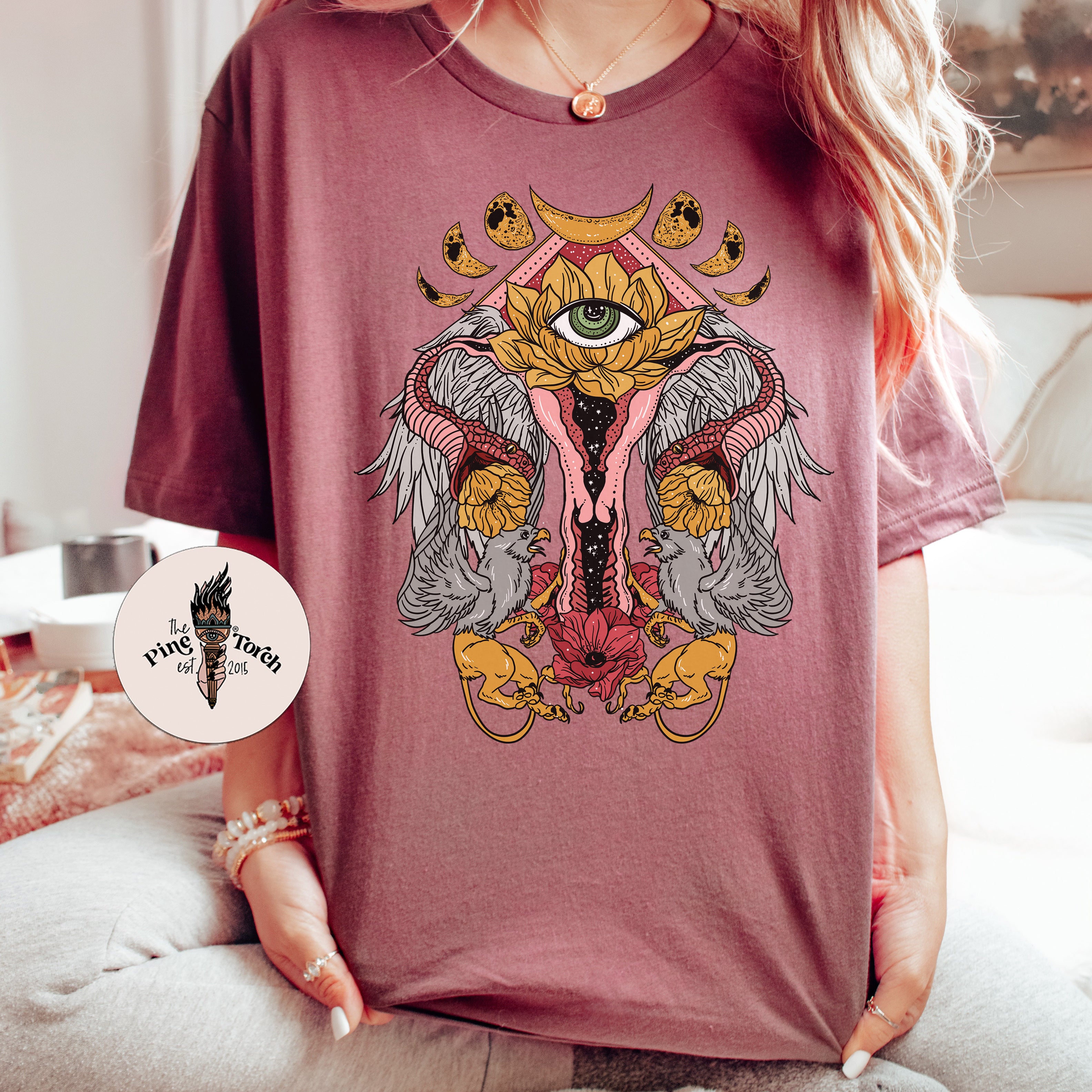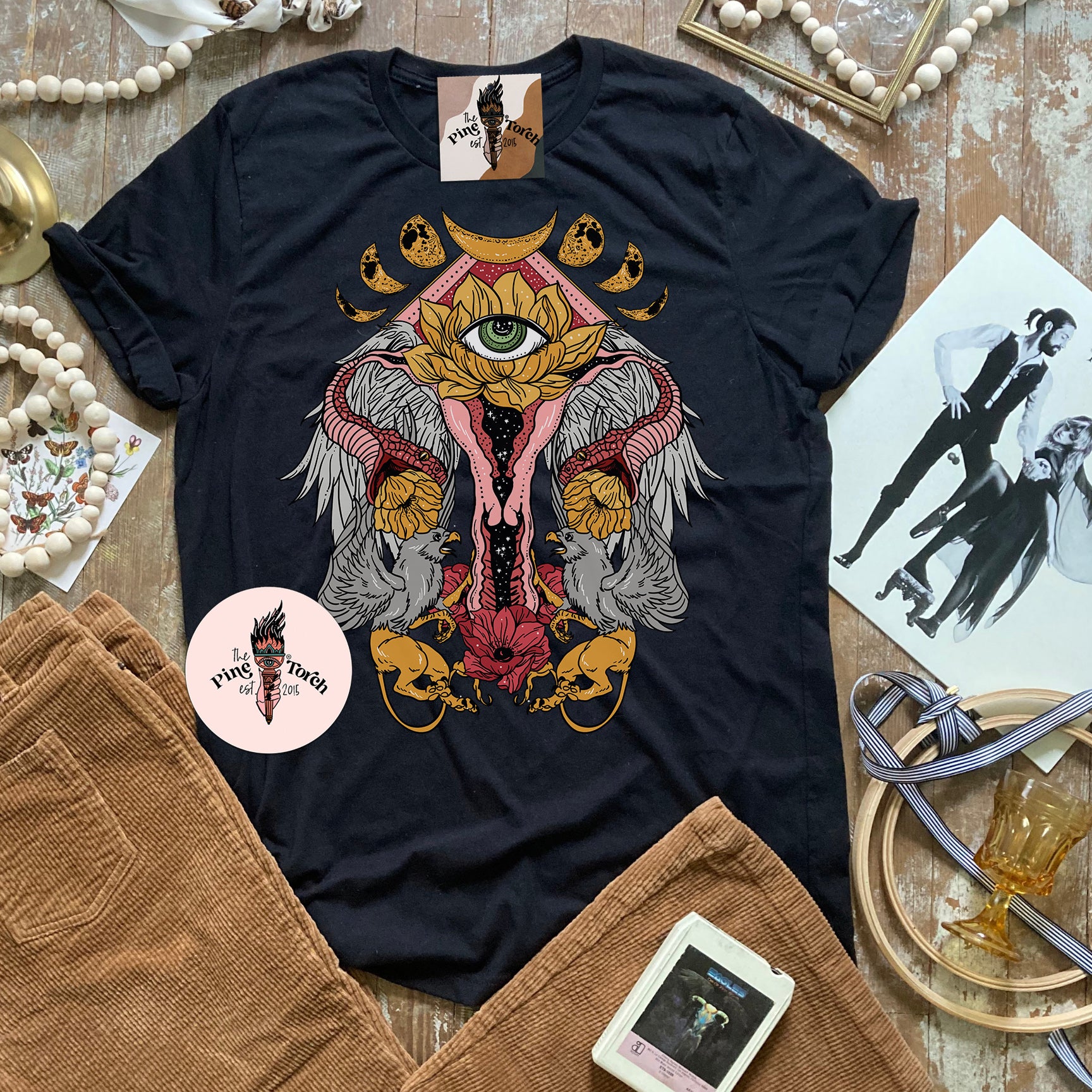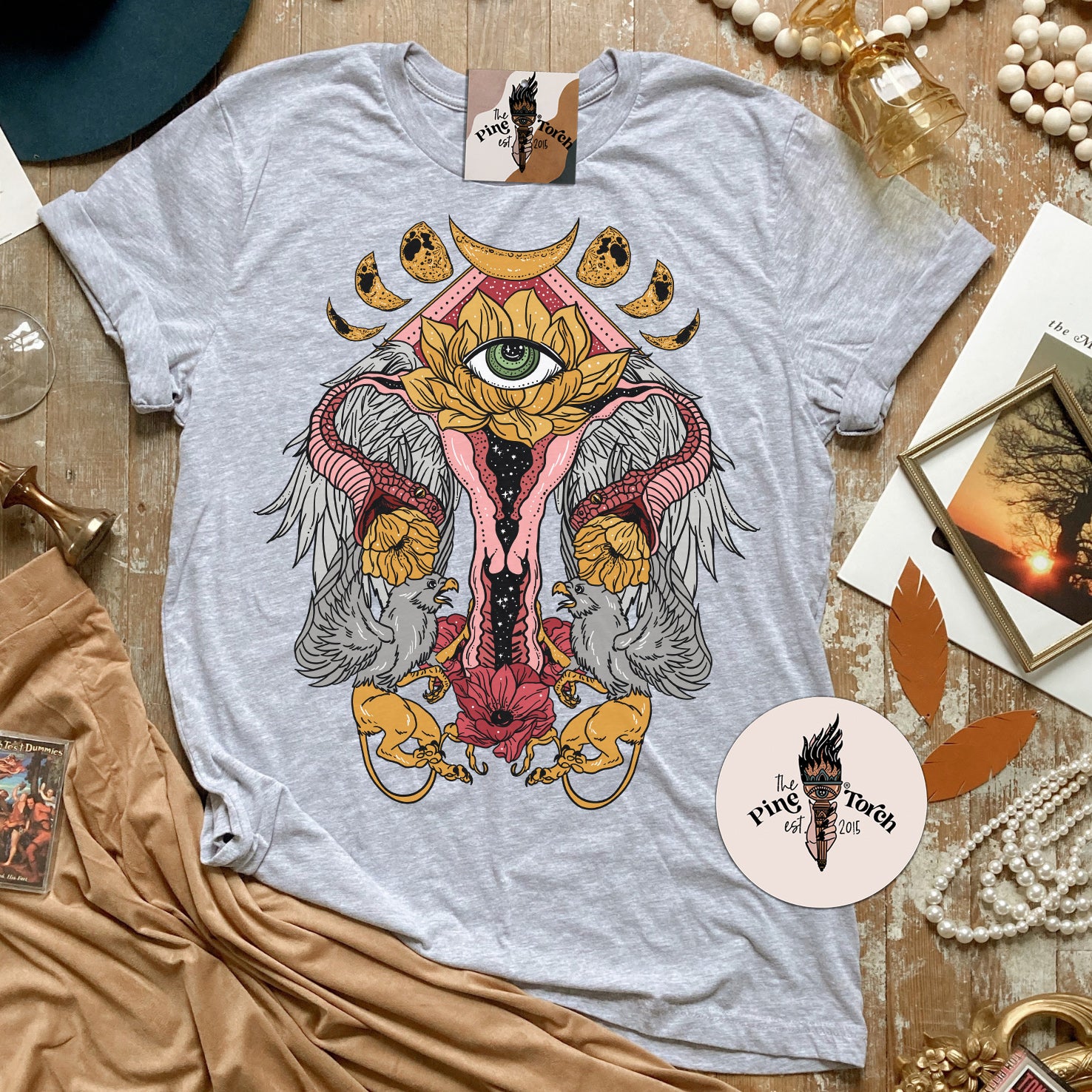 COSMIC UTERUS // UNISEX TEE (3 colors)
Athletic Heather
Black
Heather Mauve
« COSMIC UTERUS » UNISEX TEE
The magical, sovereign uterus, with the entire cosmos inside of it, filled with endless potential. The Fallopian tubes are snakes hissing flowers, flanked by wings, to symbolize freedom and independence; the bottom of the uterus is protected by two mythical half-eagle, half-lion griffins, (known in mythology to guard priceless possessions).
Unisex Tee:
XS - 3XL Runs a little bit large. Order down for true to size, or order normally for a longer and more relaxed tee. This tee style is super popular because it drapes, has extra length, but still hugs your curves.
View our size chart HERE.