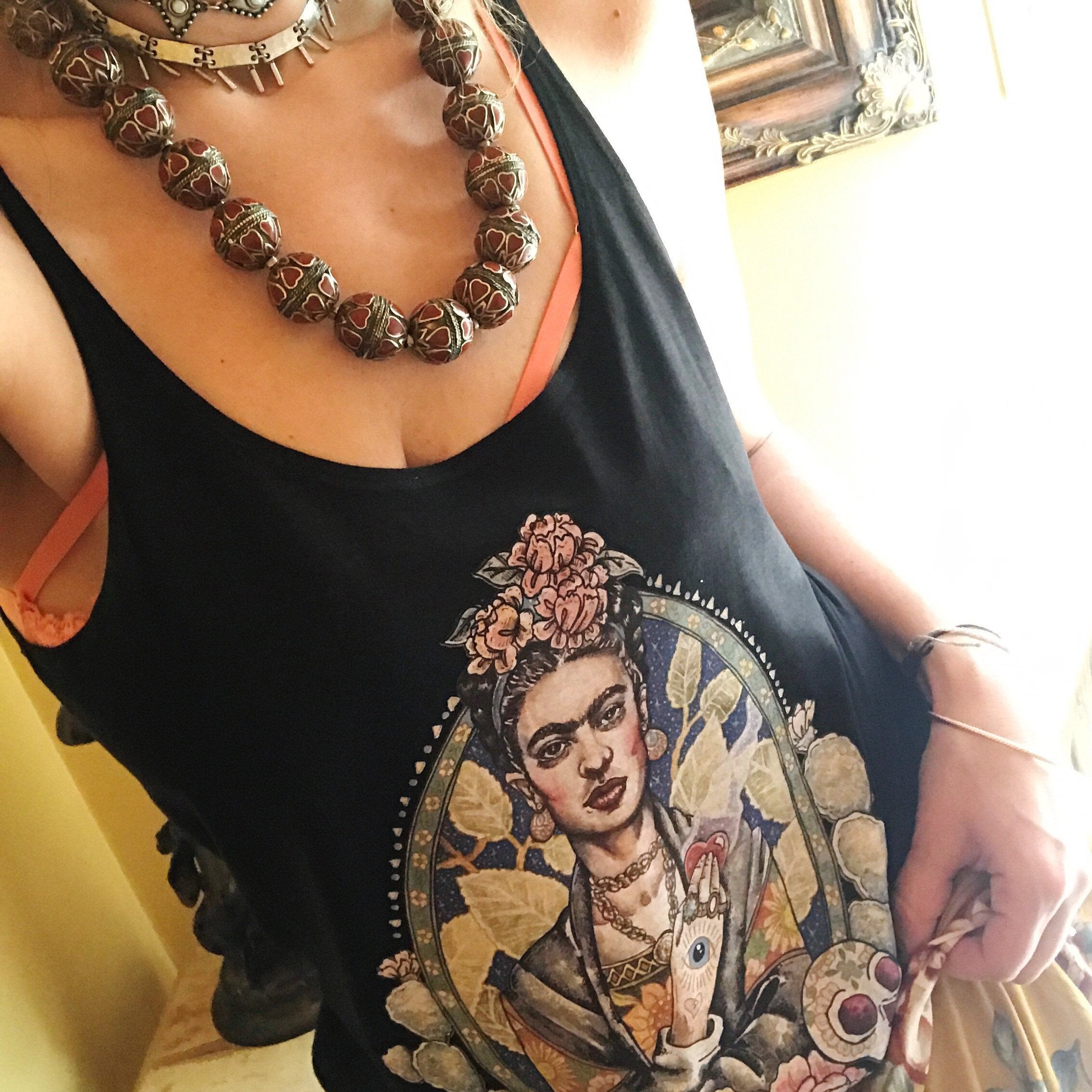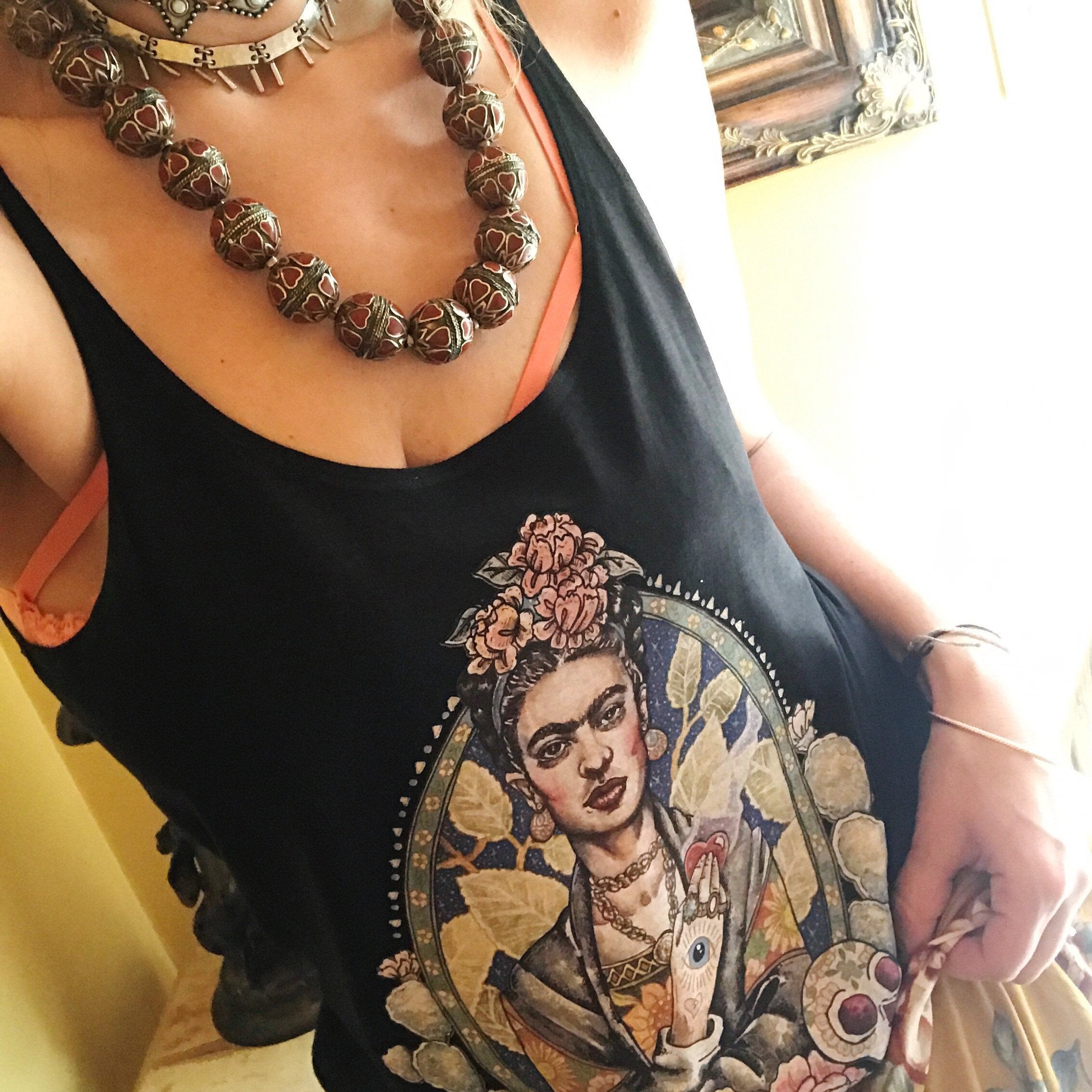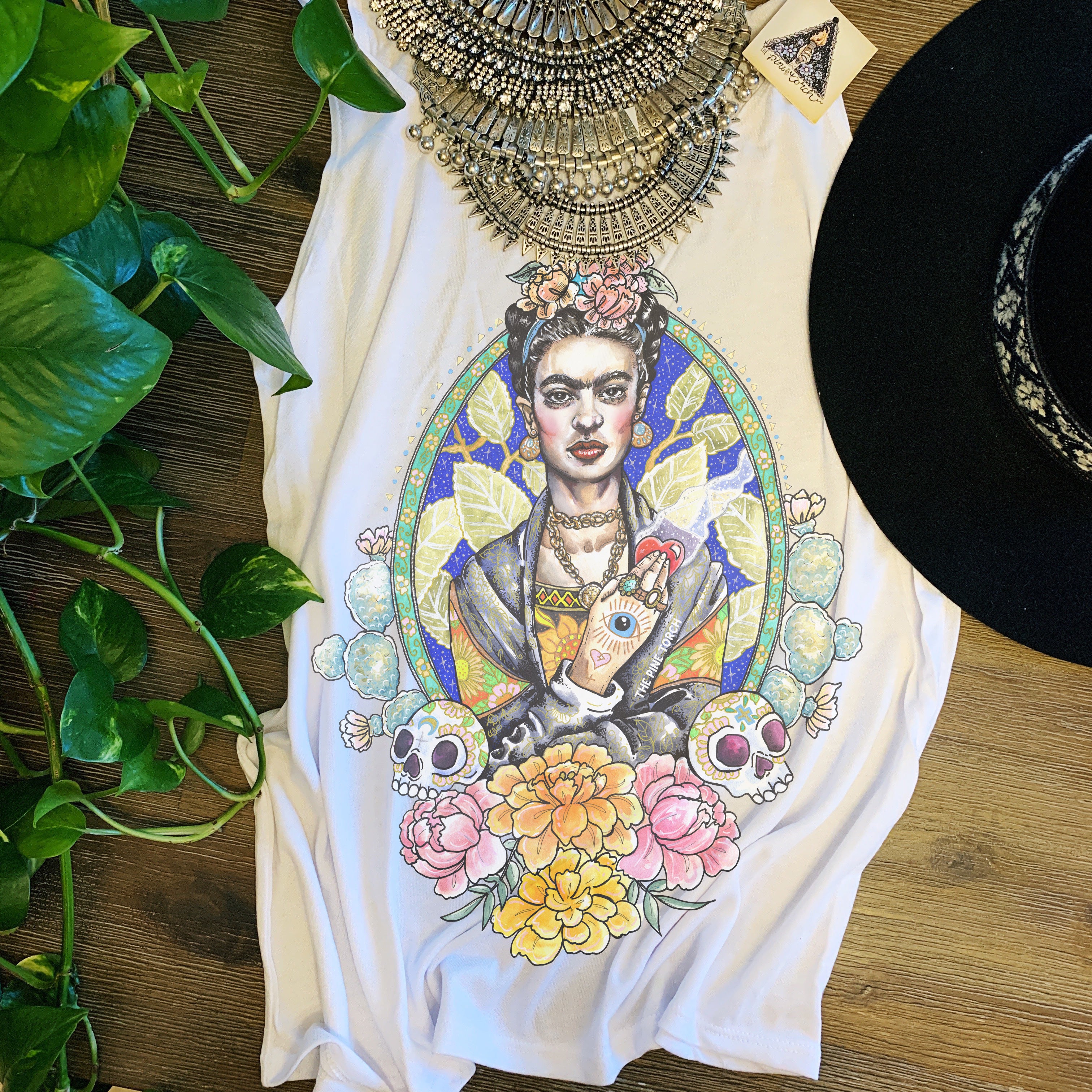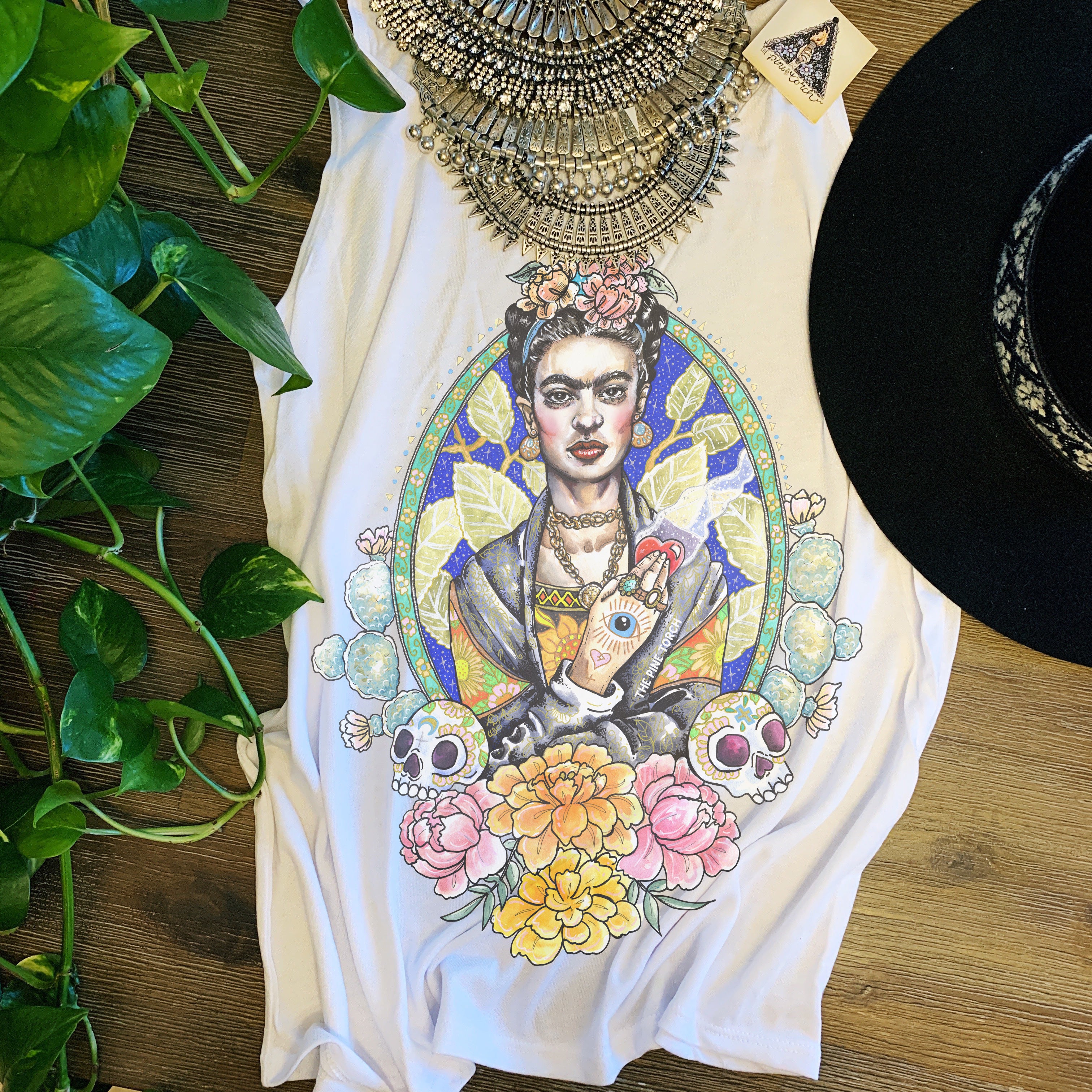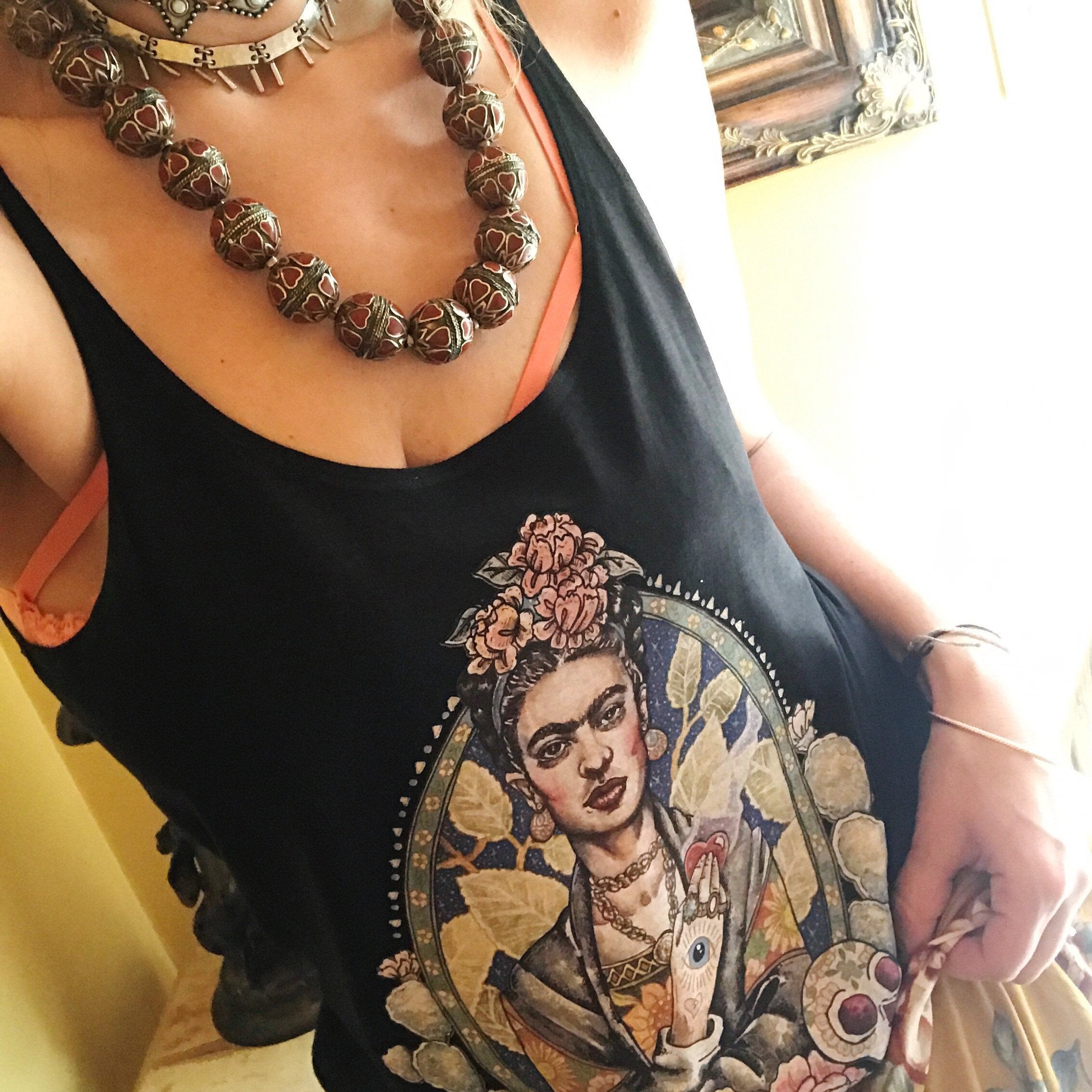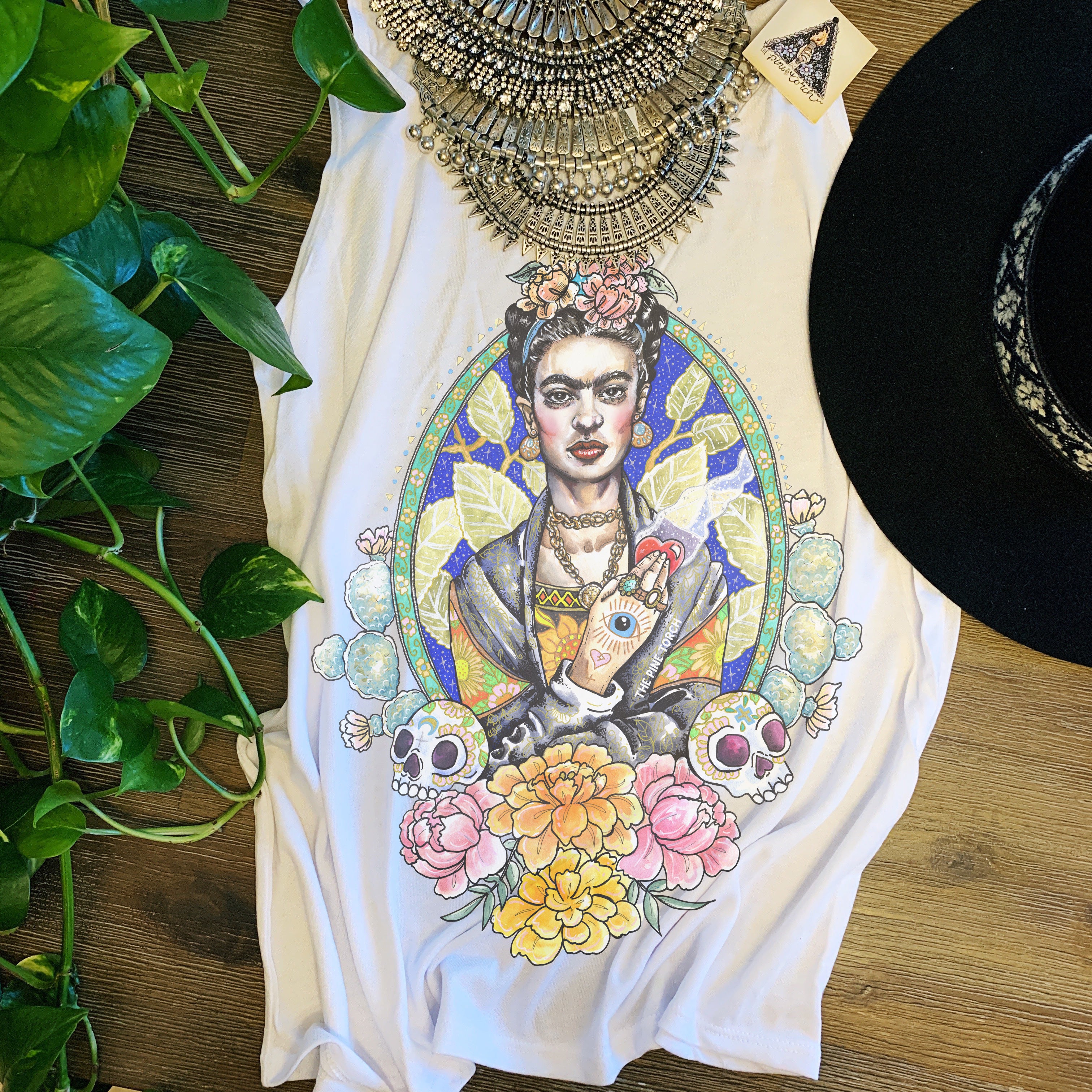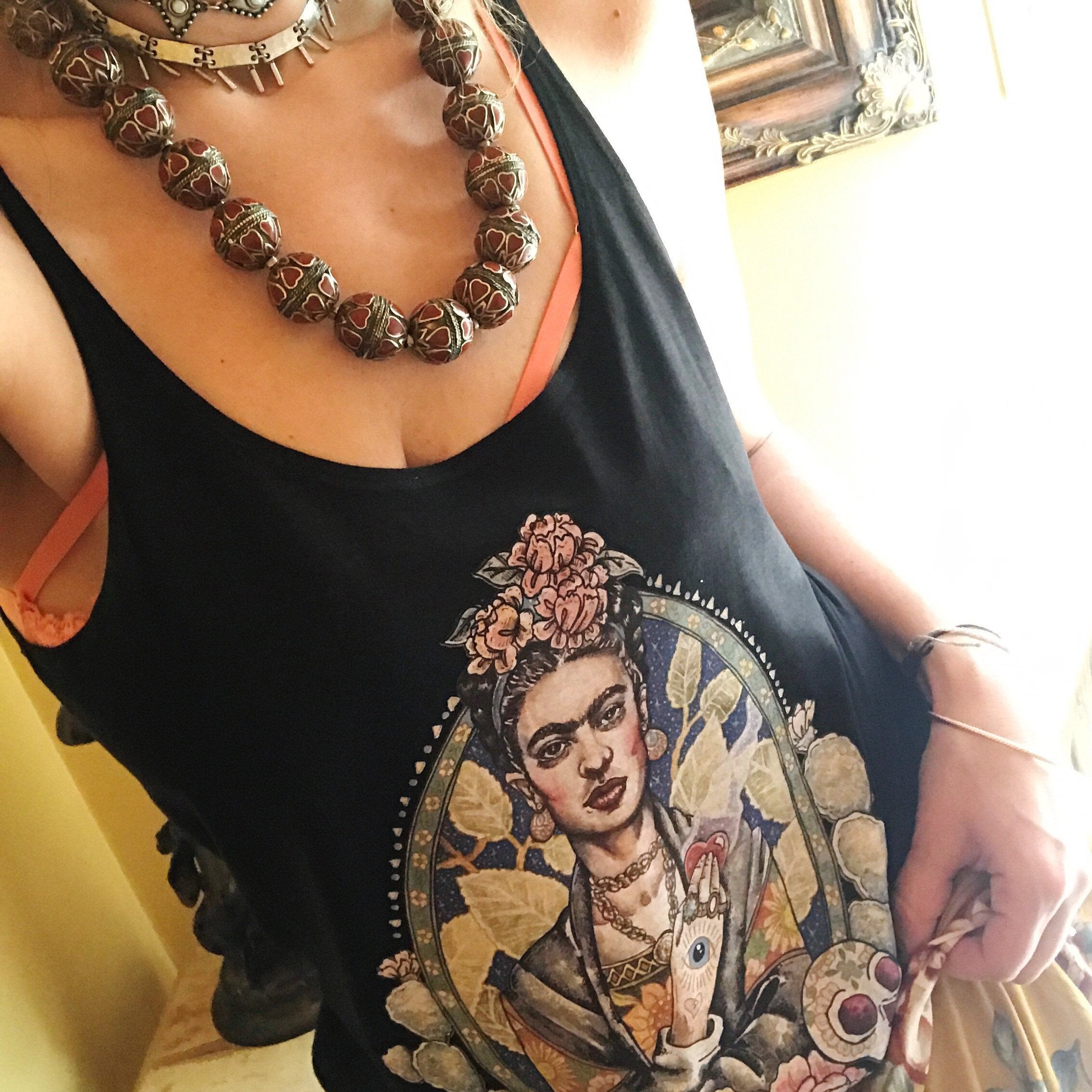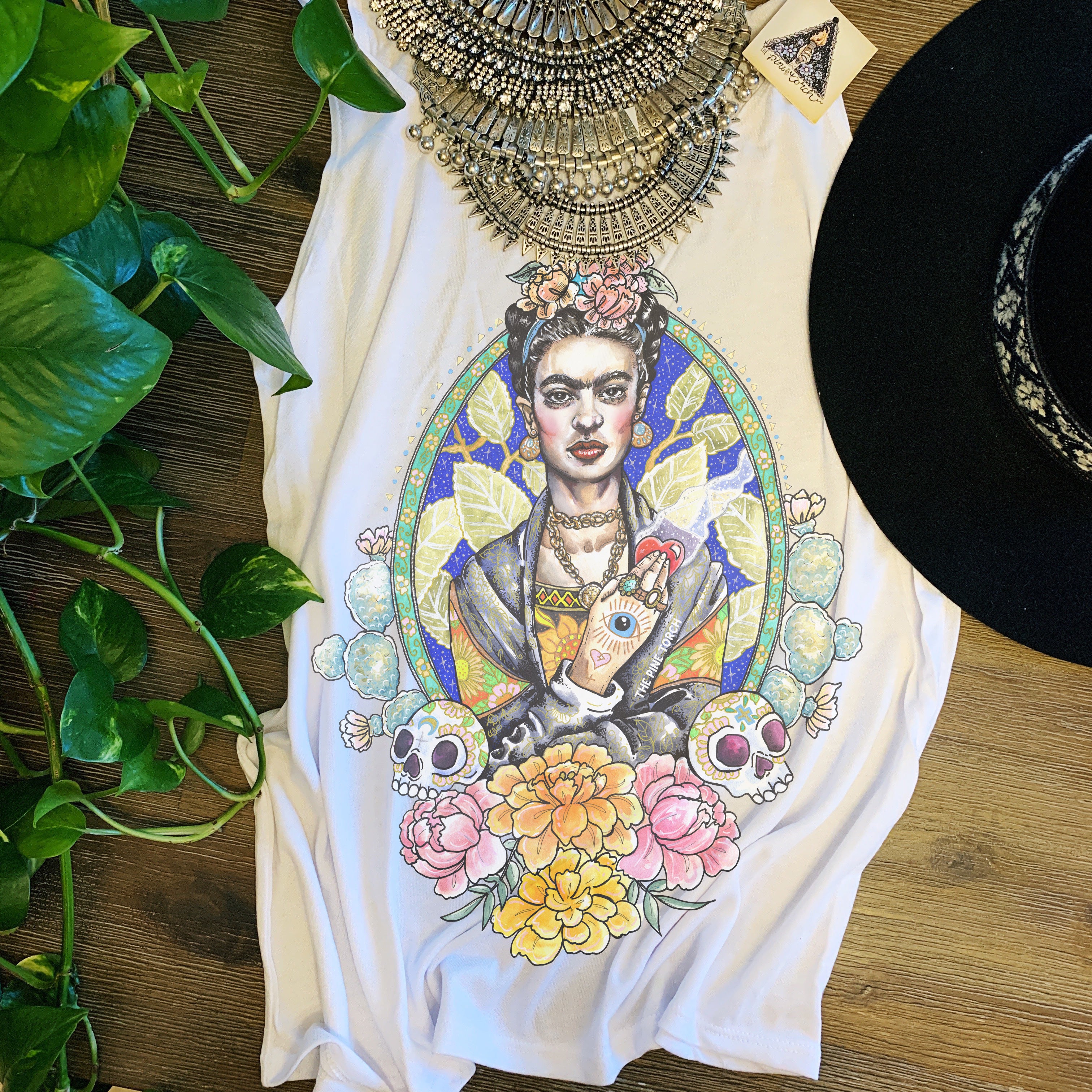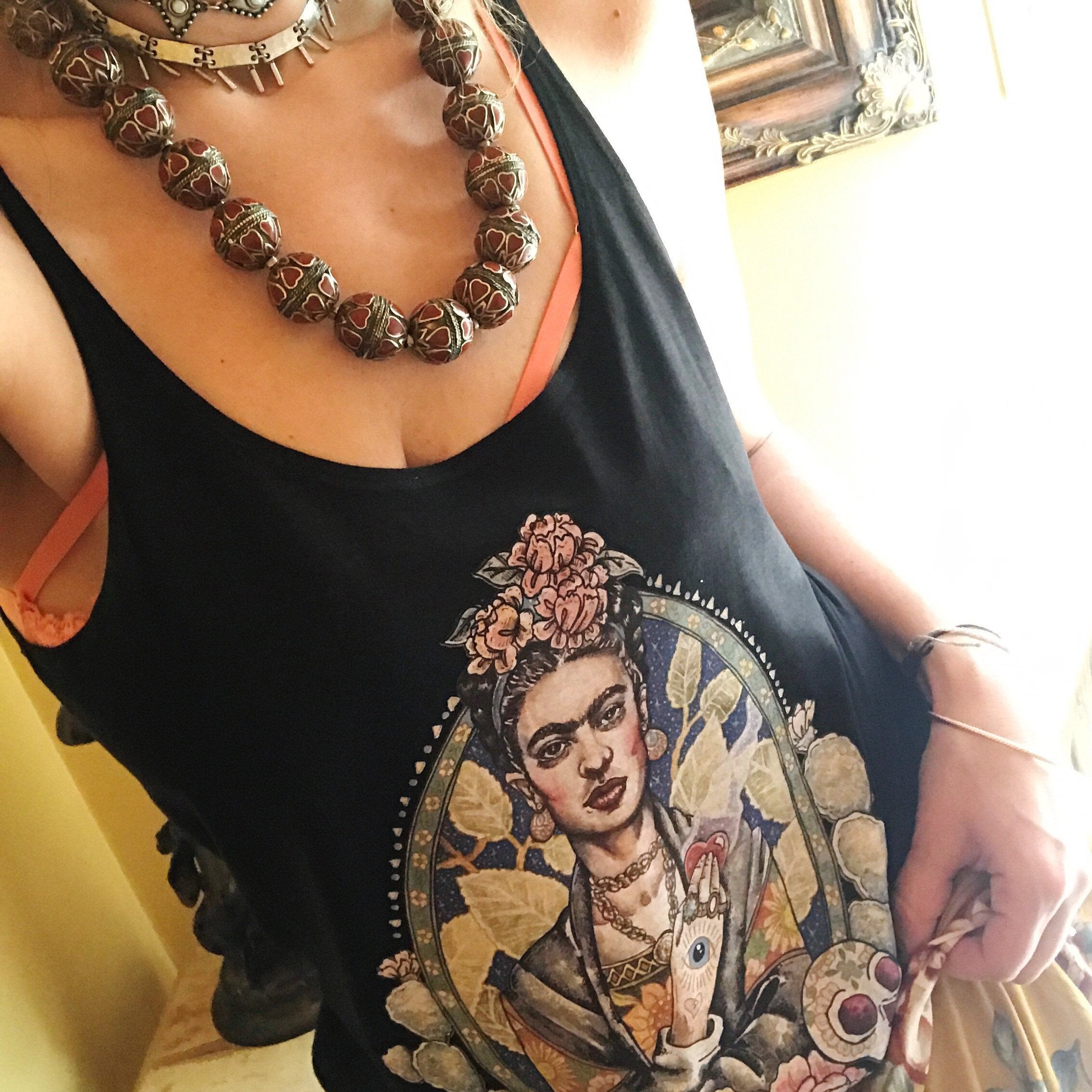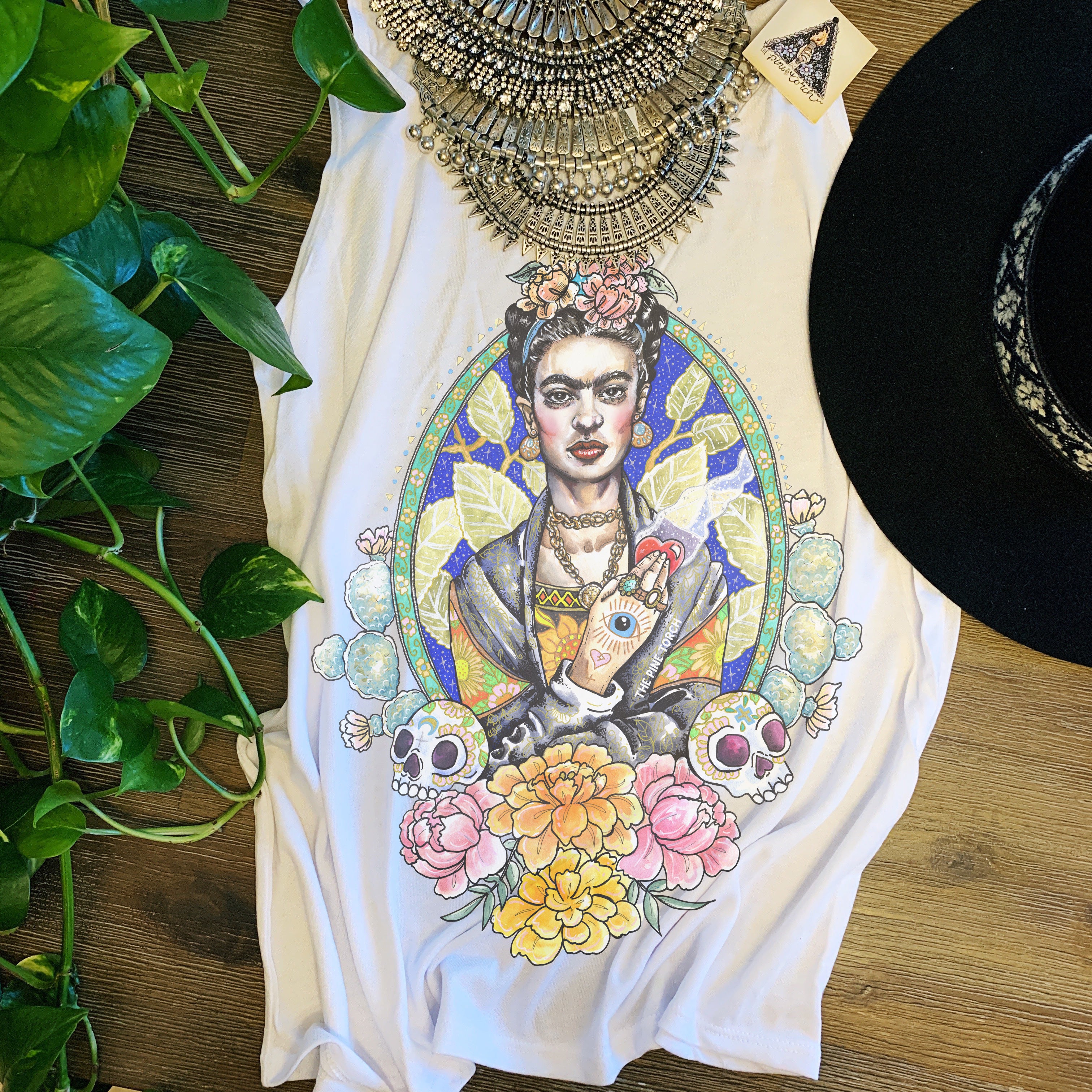 « FRIDA KAHLO » SLOUCHY TANK
« FRIDA KAHLO » 
This exclusive and special edition design is a FRIDA lover's paradise. Hand-drawn with exceptional boho details and flourishes, you simply won't find a design as gorgeous as this. And it's exclusive to THE PINE TORCH.

This design is an intricate and stunning hand illustrated design. You'll find more amazing details the longer you look at it. Throw on your favorite accessories, grab your coffee, and you're set!
S: Fits sizes 2-4
M: Fits sizes 6-10
L: Fits sizes 10-14
XL: Fits sizes 14-18

View our size chart HERE.