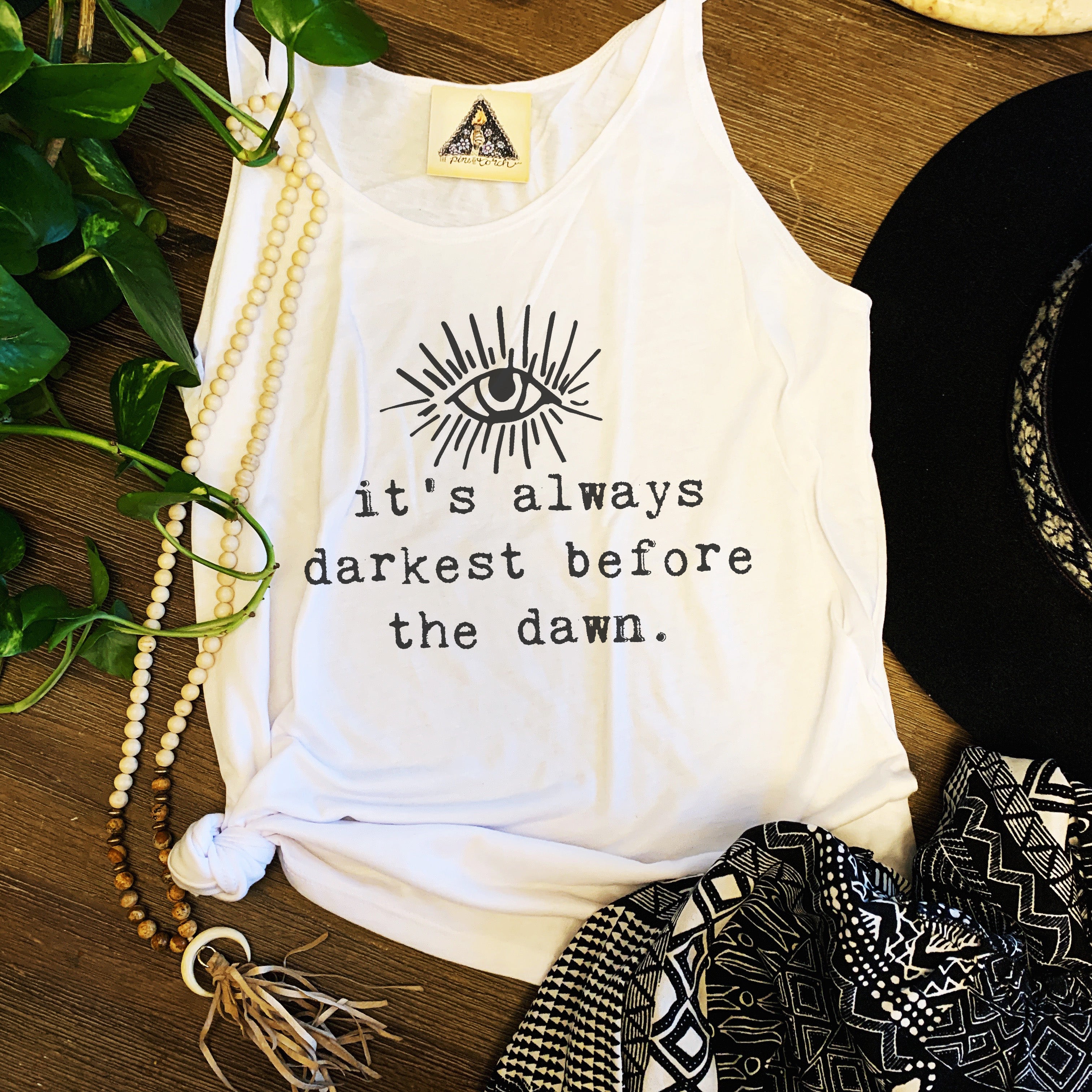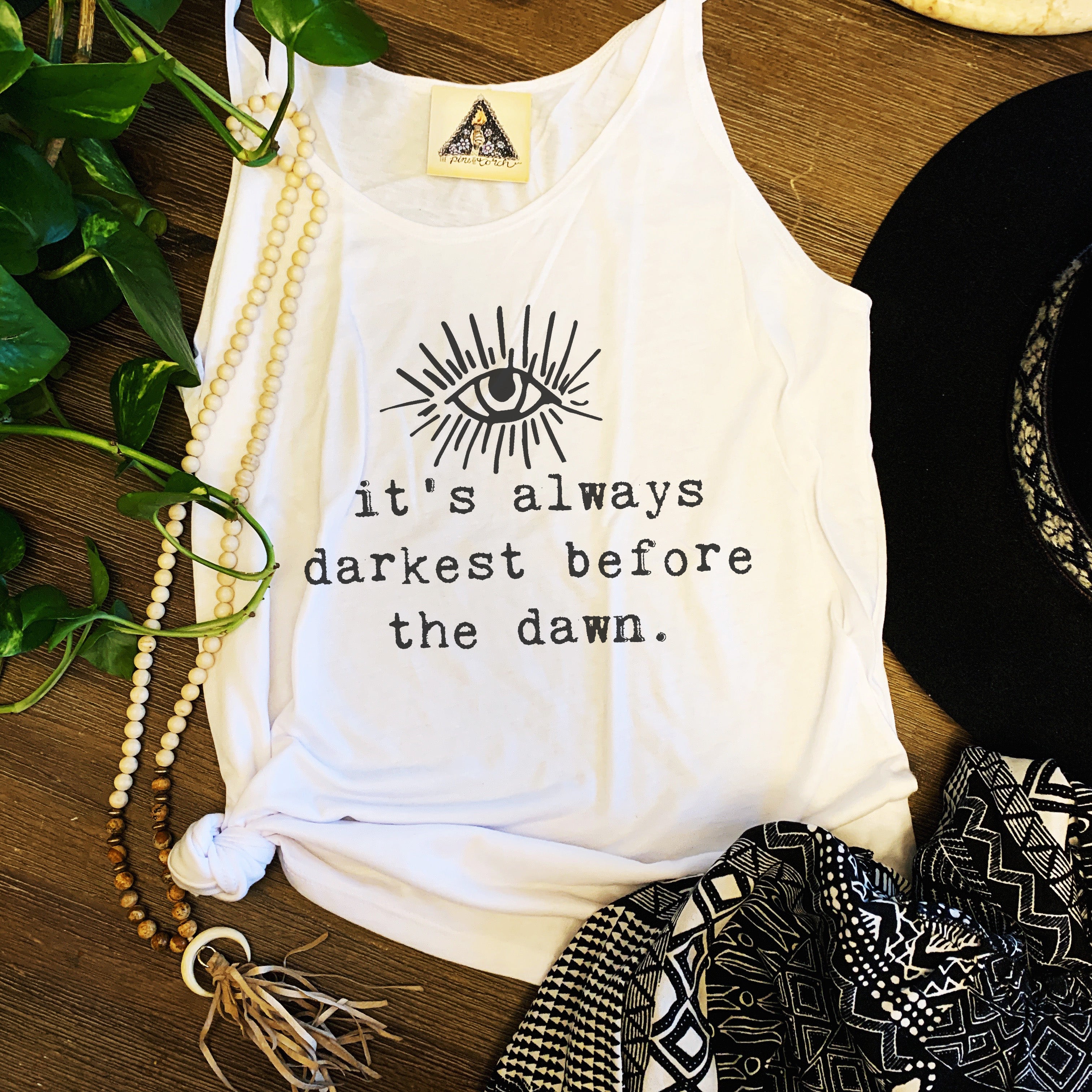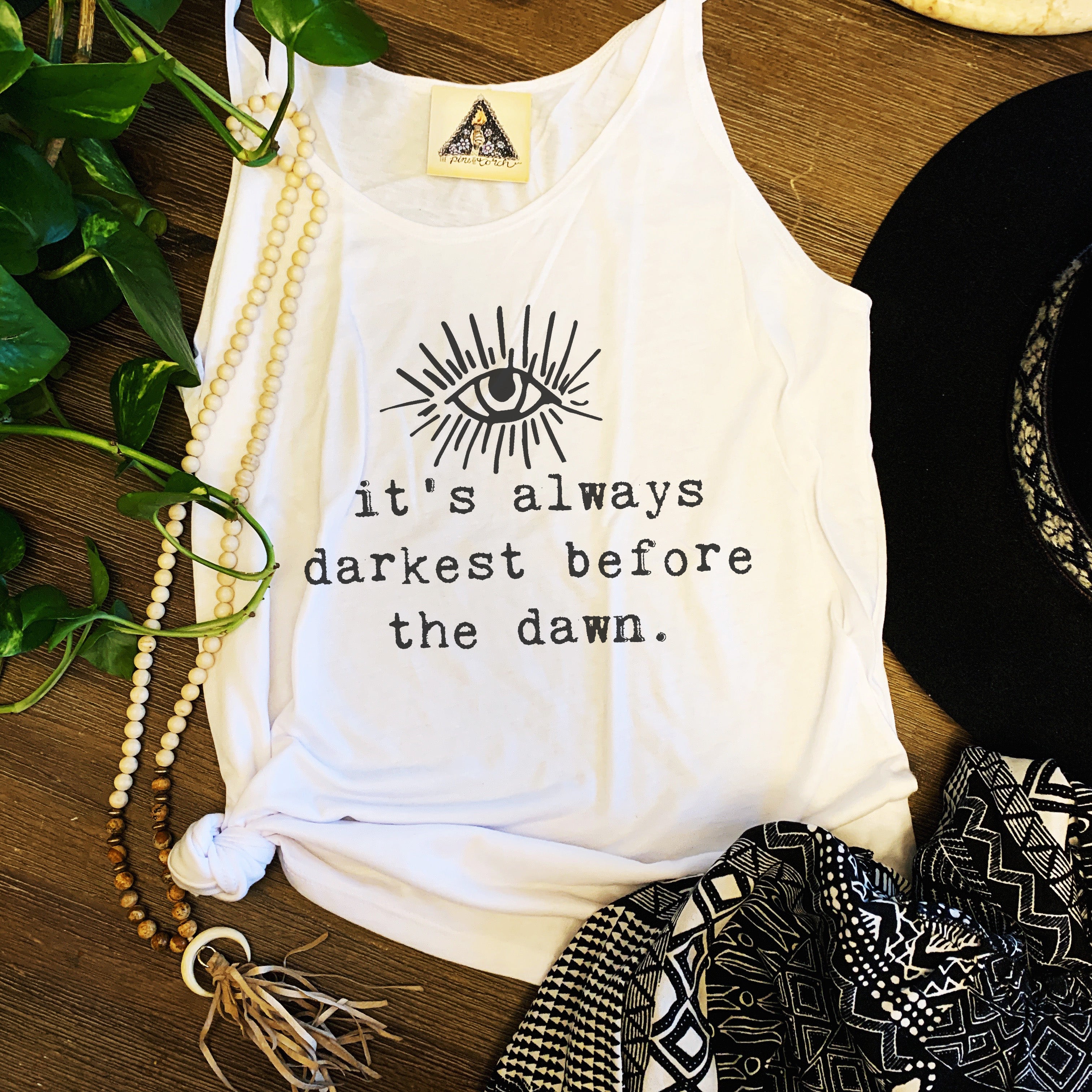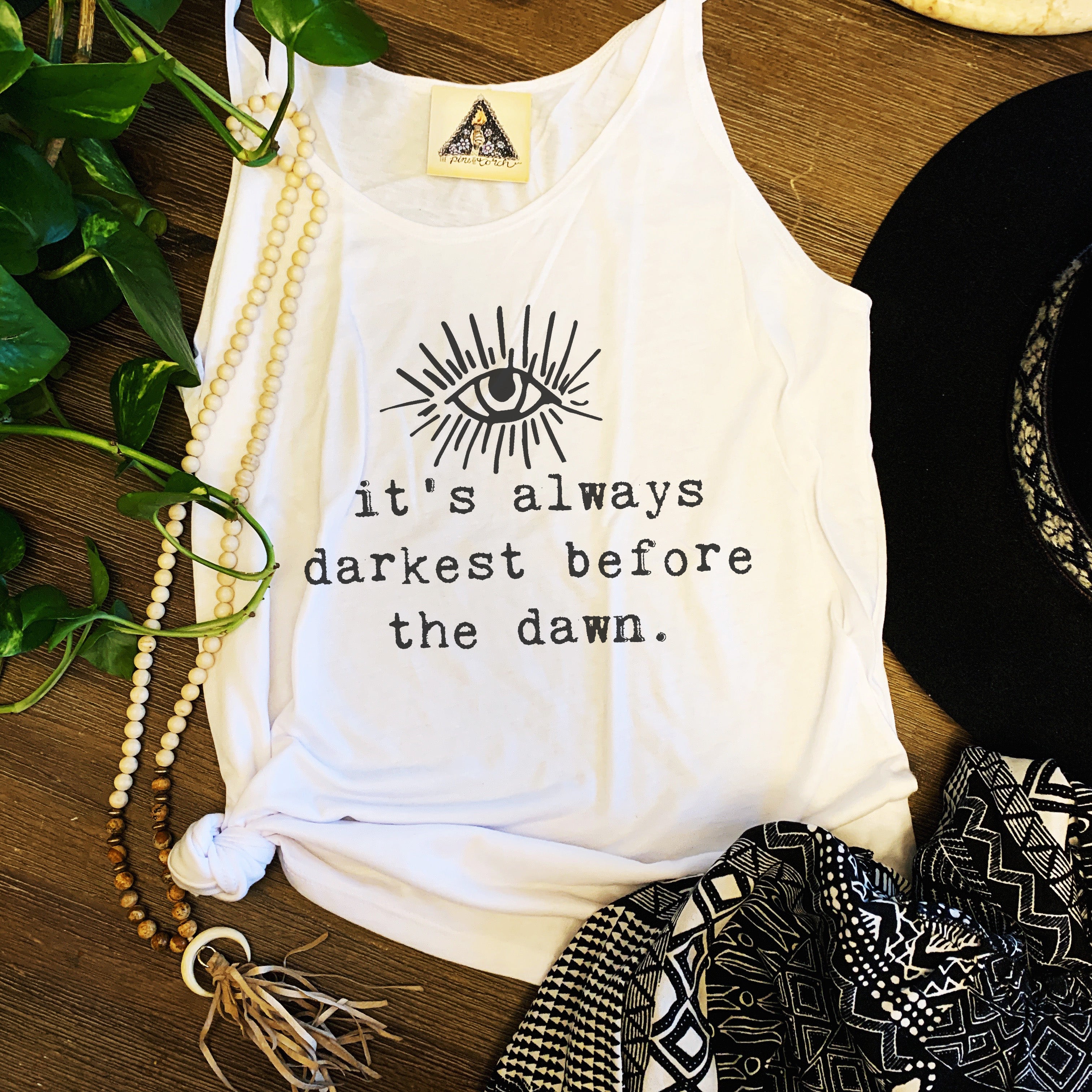 « IT'S ALWAYS DARKEST BEFORE DAWN » WOMEN'S SLOUCHY TANK
« IT'S ALWAYS DARKEST BEFORE DAWN » WOMEN'S SLOUCHY TANK
Run. Walk. Crawl toward the light. No matter how bleak your skies look, no matter how dark your circumstances, the dawn is just around the corner.
HERE'S HOW IT FITS:
SLOUCHY BLACK TANK:
S: Fits sizes 2-4
M: Fits sizes 6-10
L: Fits sizes 10-14
XL: Fits sizes 14-18
Tank printed on women's Slouchy Tank.
View our size chart HERE.
SOCIAL
FACEBOOK || FACEBOOK.COM/THEPINETORCH
INSTAGRAM || @THEPINETORCH / TAG #THEPINETORCH
PINTEREST || PINTEREST.COM/THEPINETORCH
EMAIL || HELLO@THEPINETORCH.COM