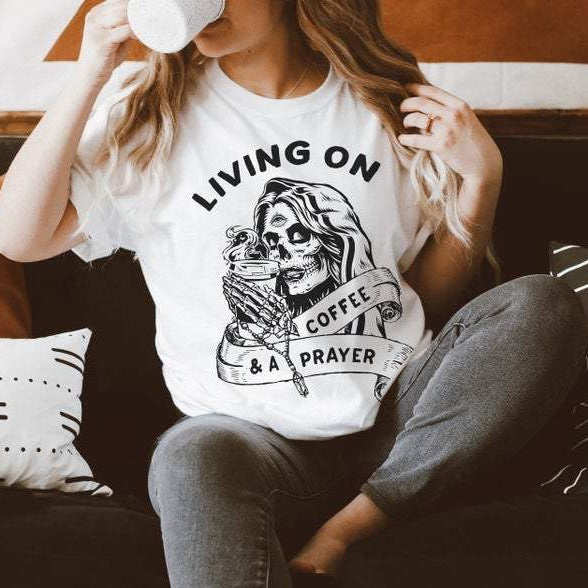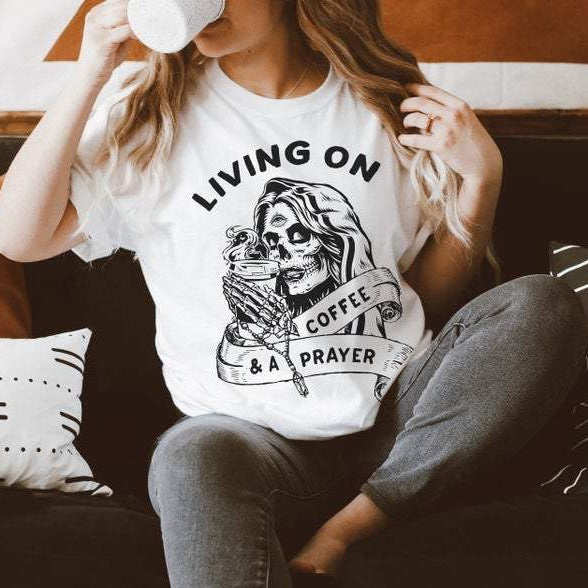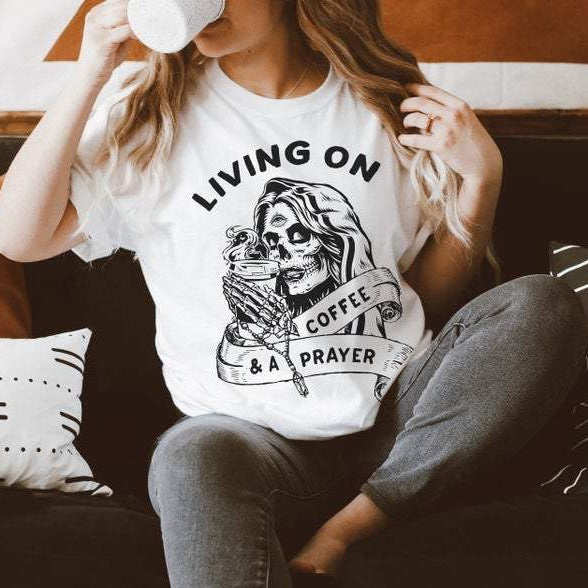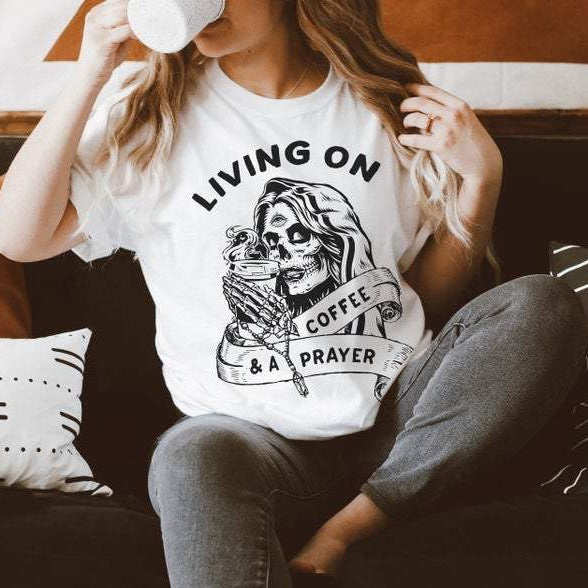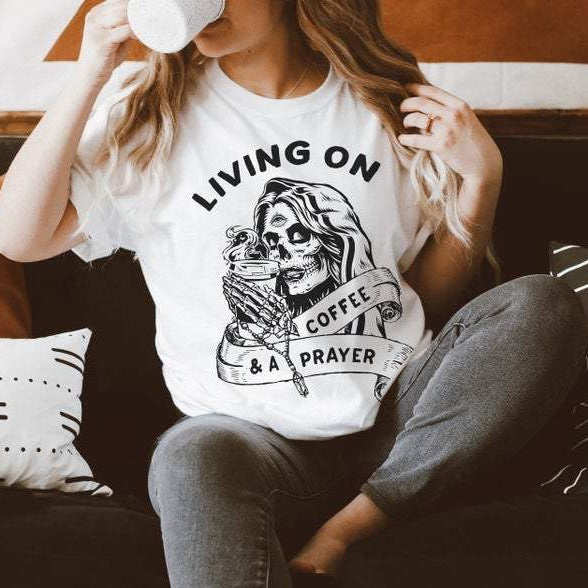 « LIVING ON COFFEE AND A PRAYER » UNISEX TEE
« LIVING ON COFFEE AND A PRAYER »
Living on Coffee. And a Prayer. On of our Pine Torch favorites of all time!

When you're dead inside, but hanging on by that last sip of iced Americano or Skinny Vanilla Latte. If you're a coffee addict quenching your zombie-like thirst for life, then this design if for you. Hell, we couldn't even spell "caffeinated" properly without our first sip, so here's to you.
 Unisex Tee:
XS - 3XL Runs a little bit large. Order down for true to size, or order normally for a longer and more relaxed tee. This tee style is super popular because it drapes, has extra length, but still hugs your curves.