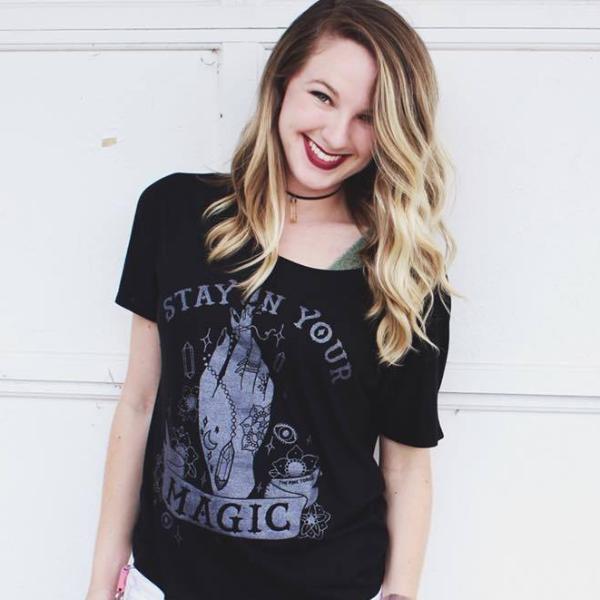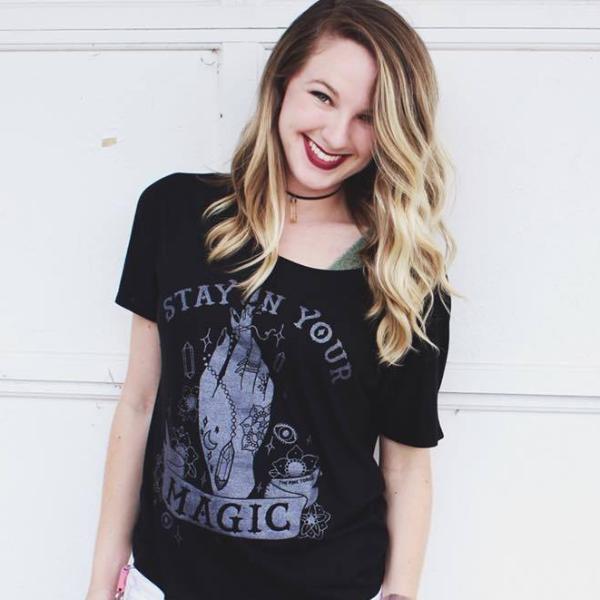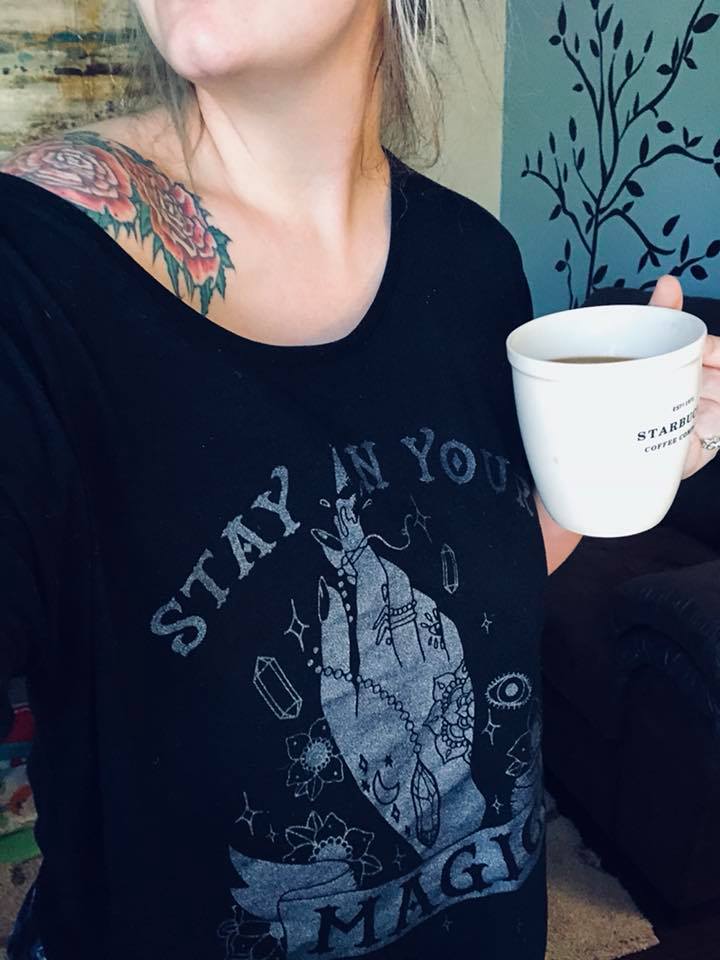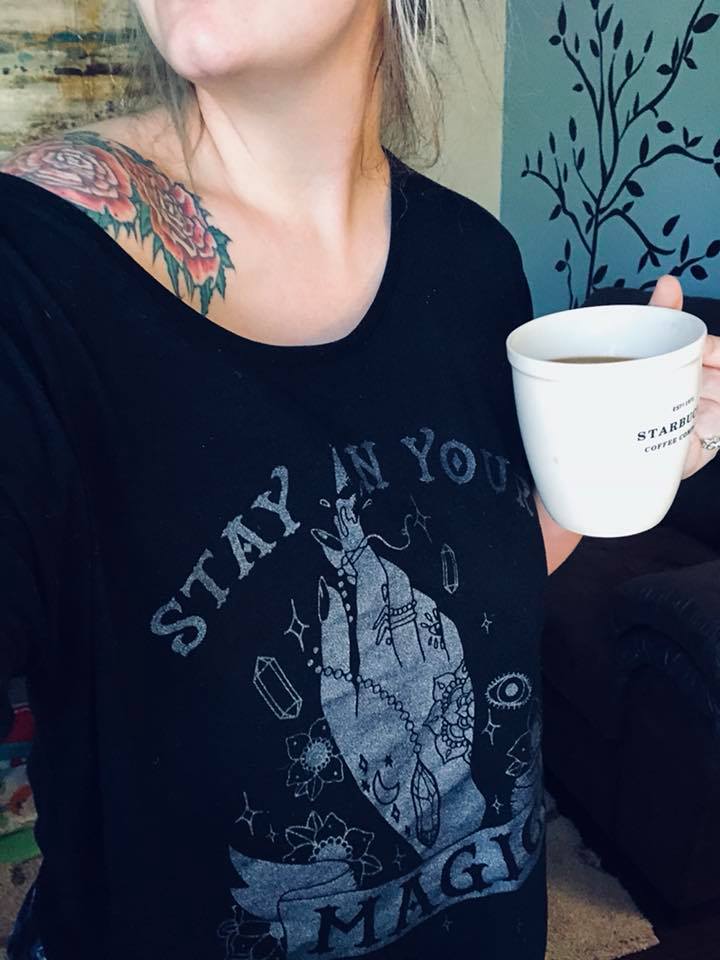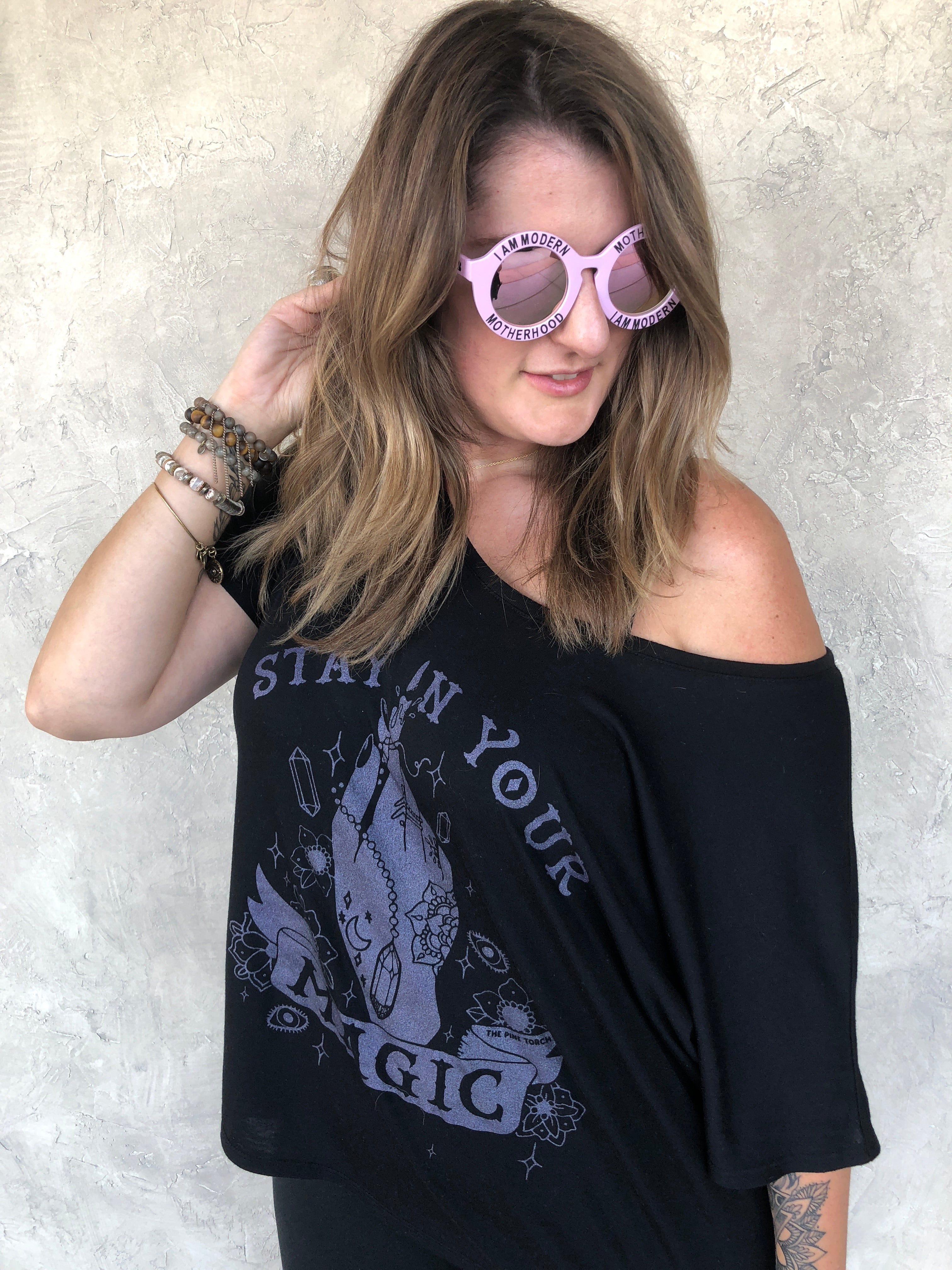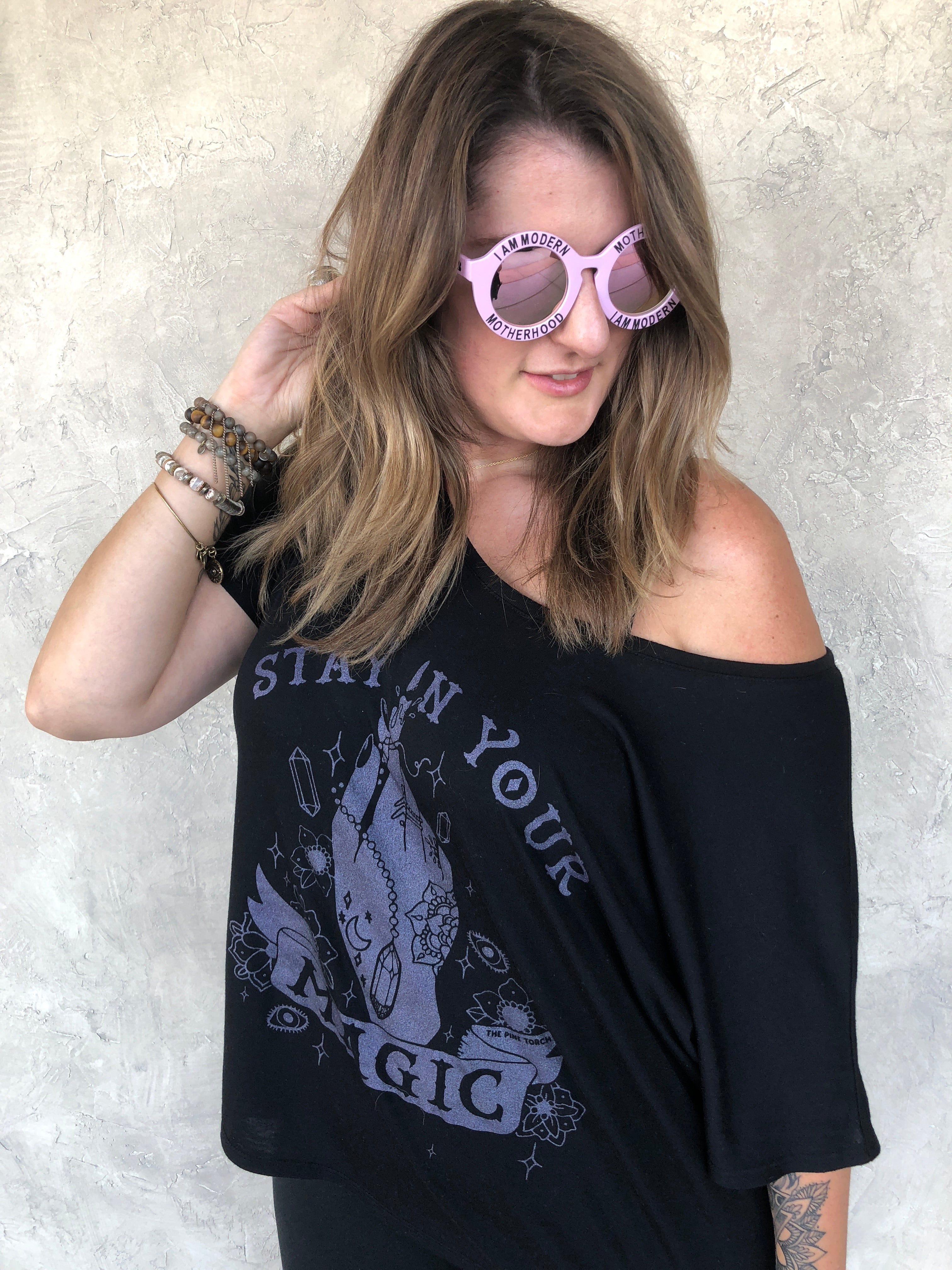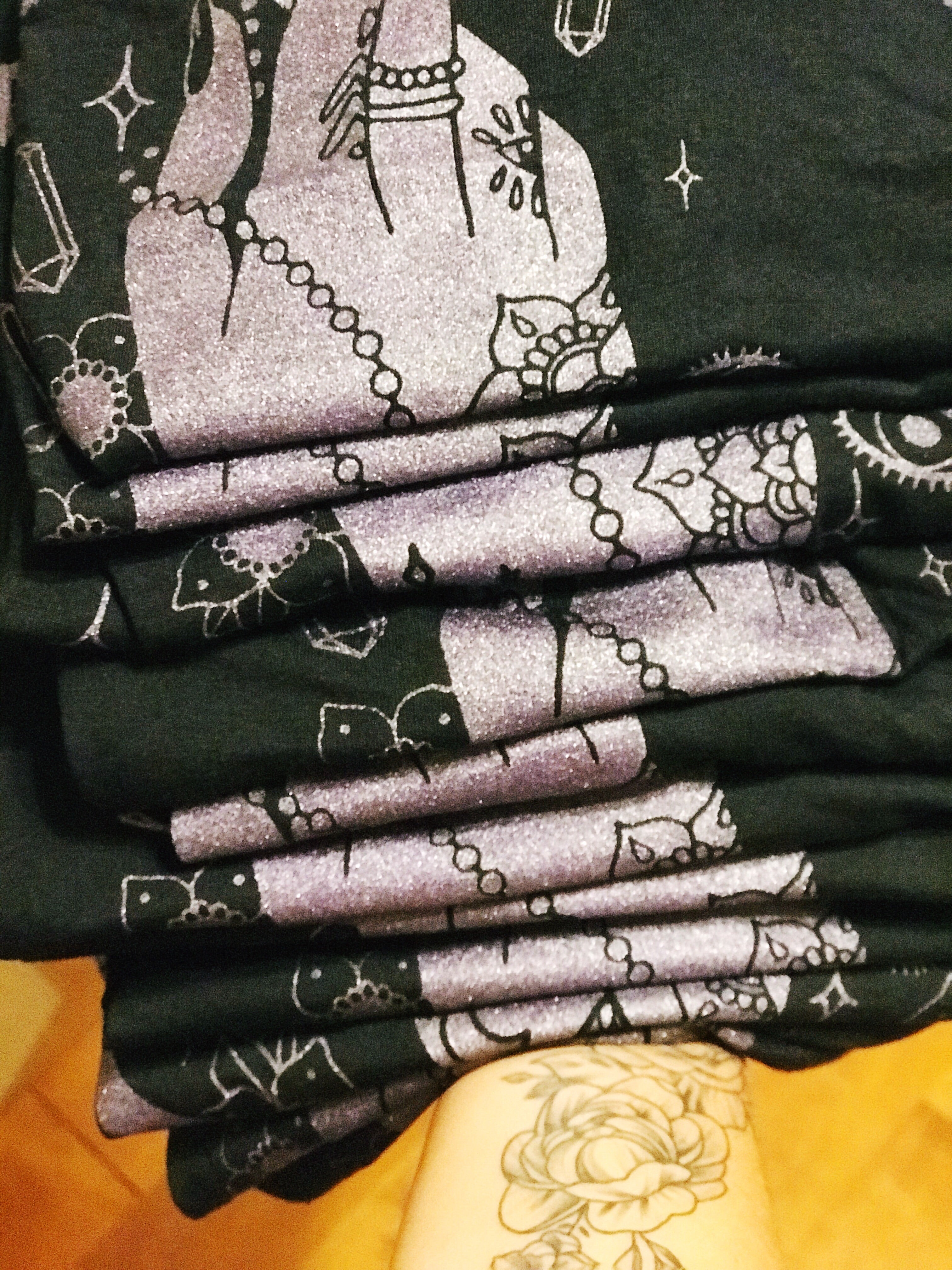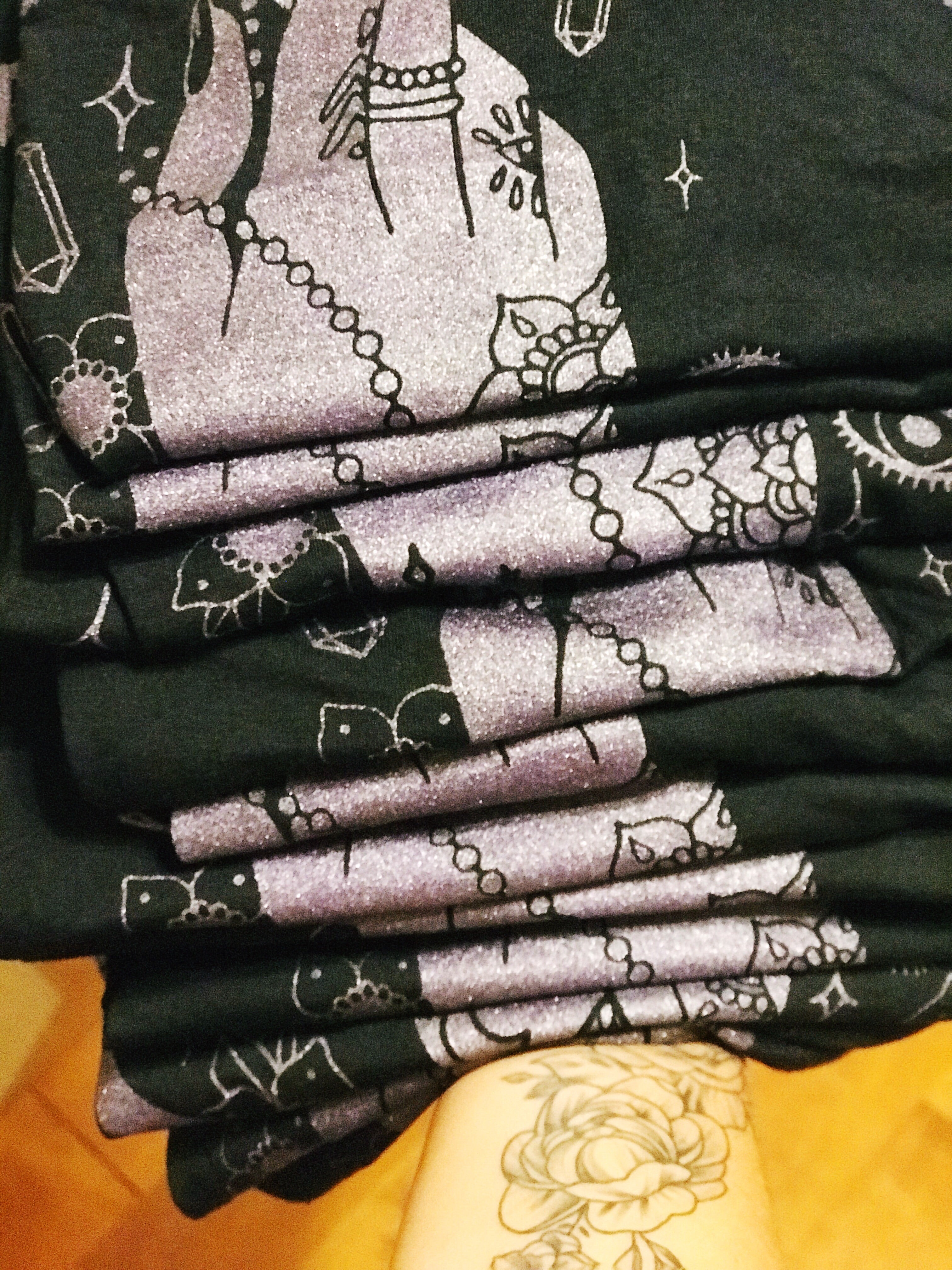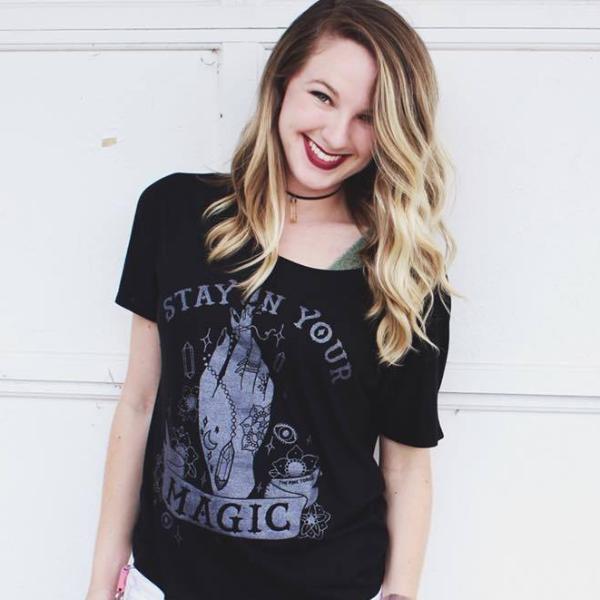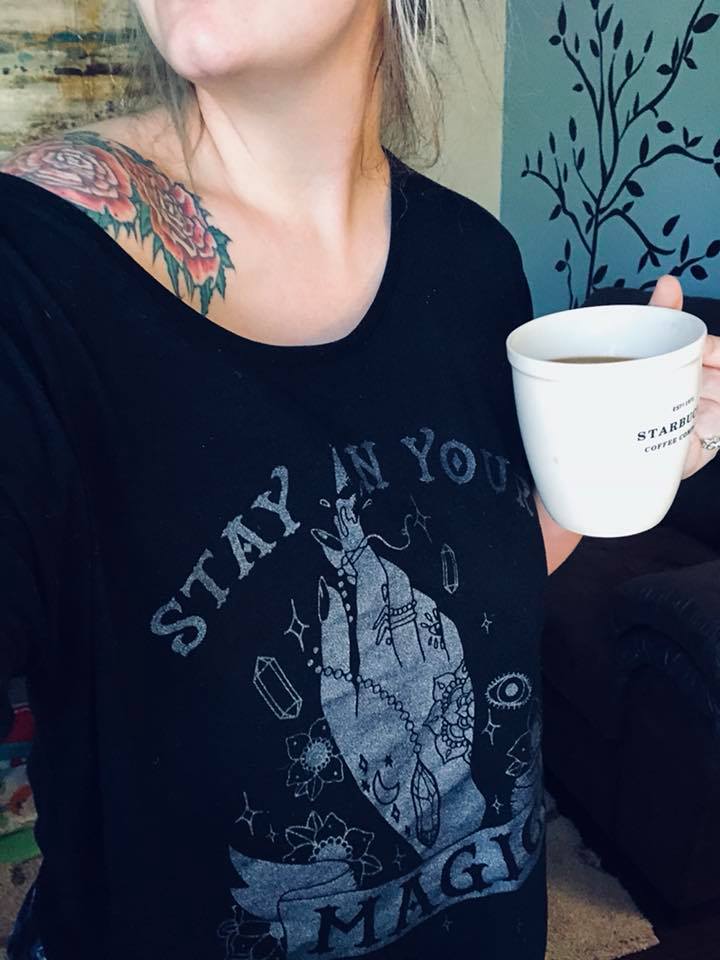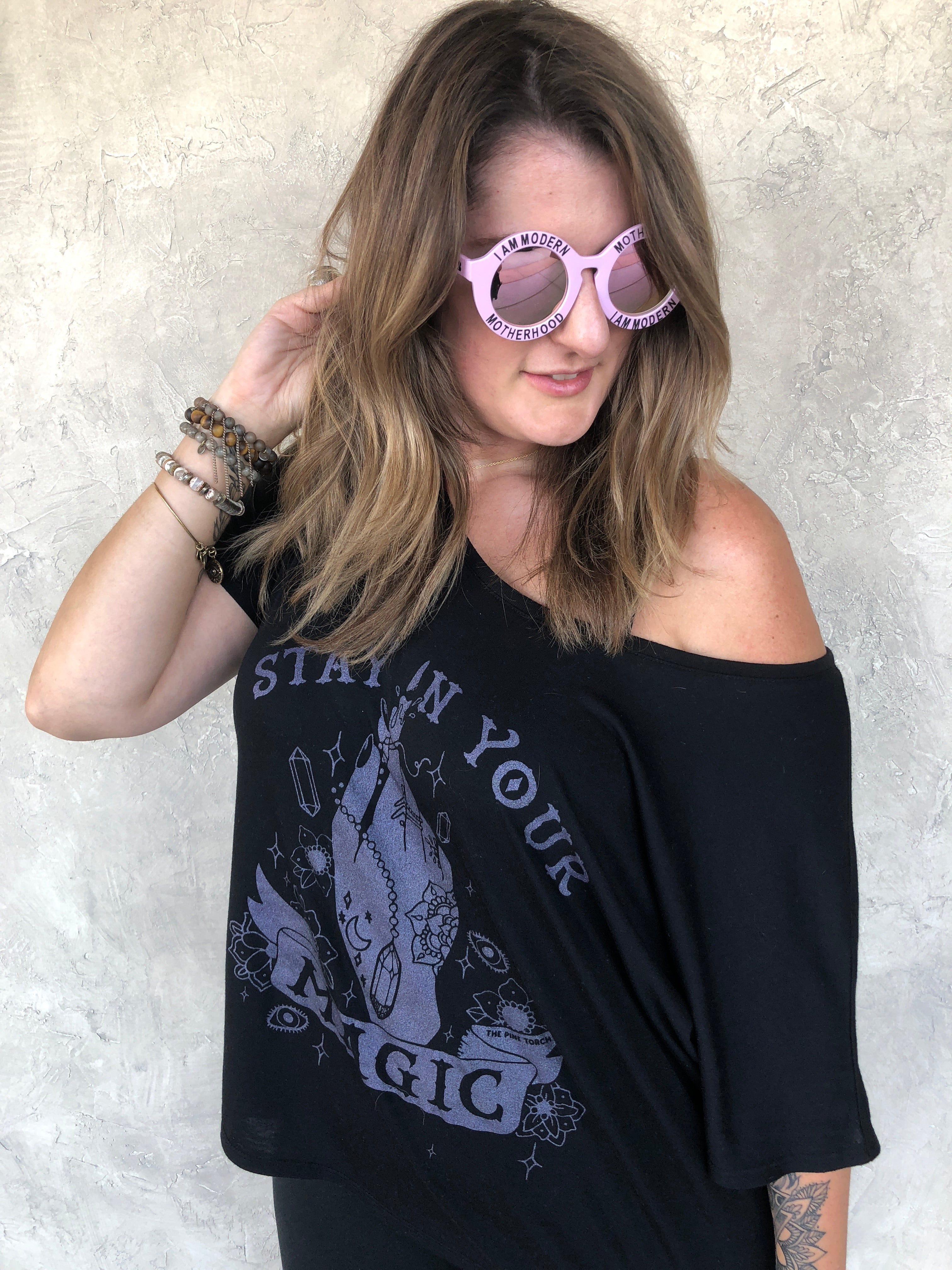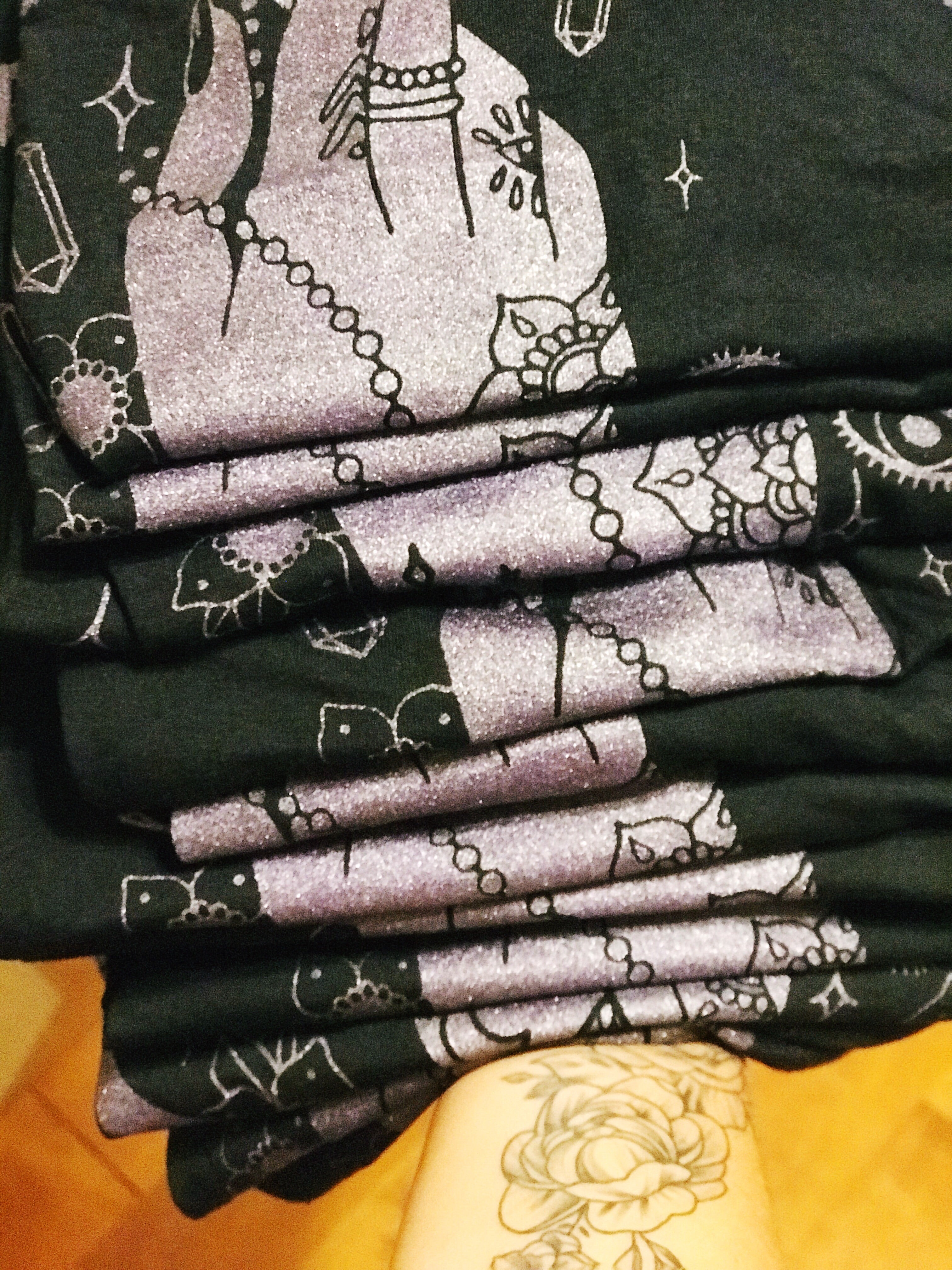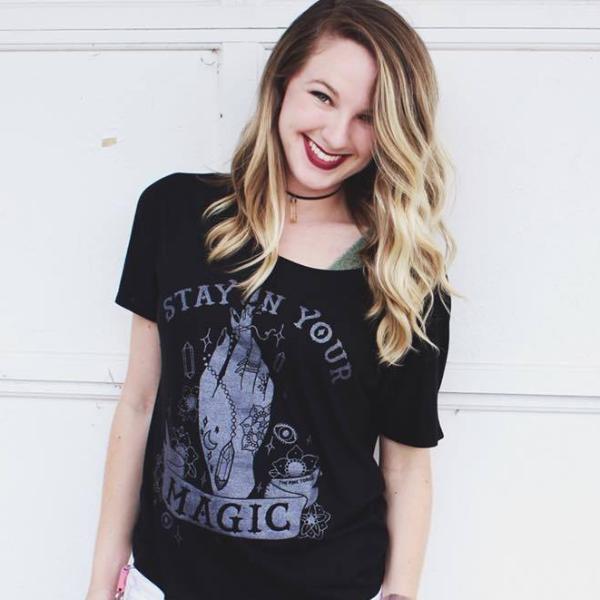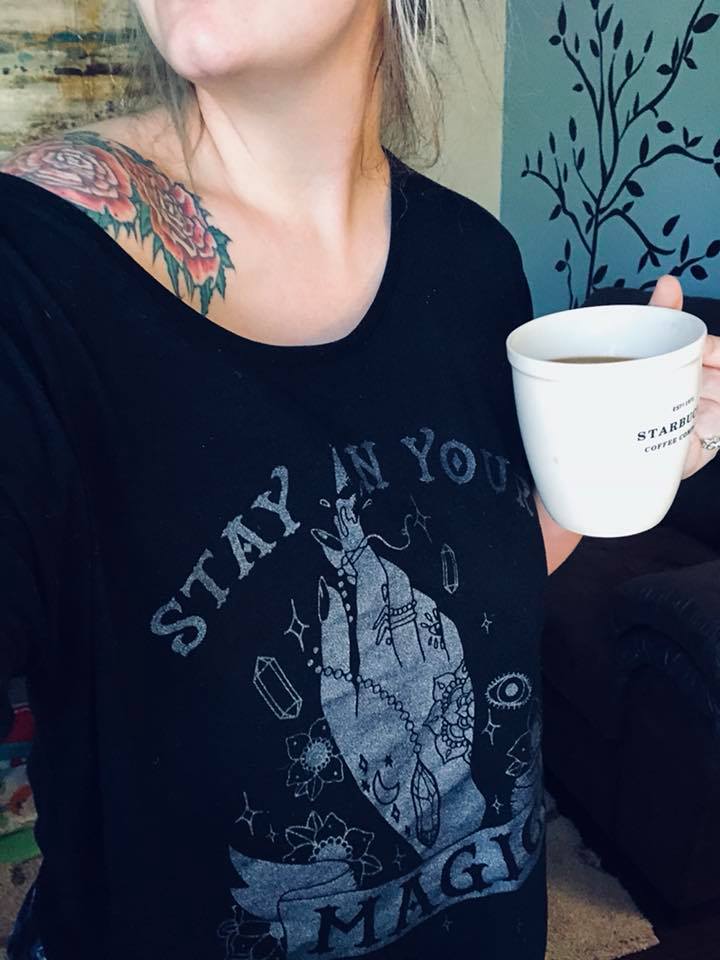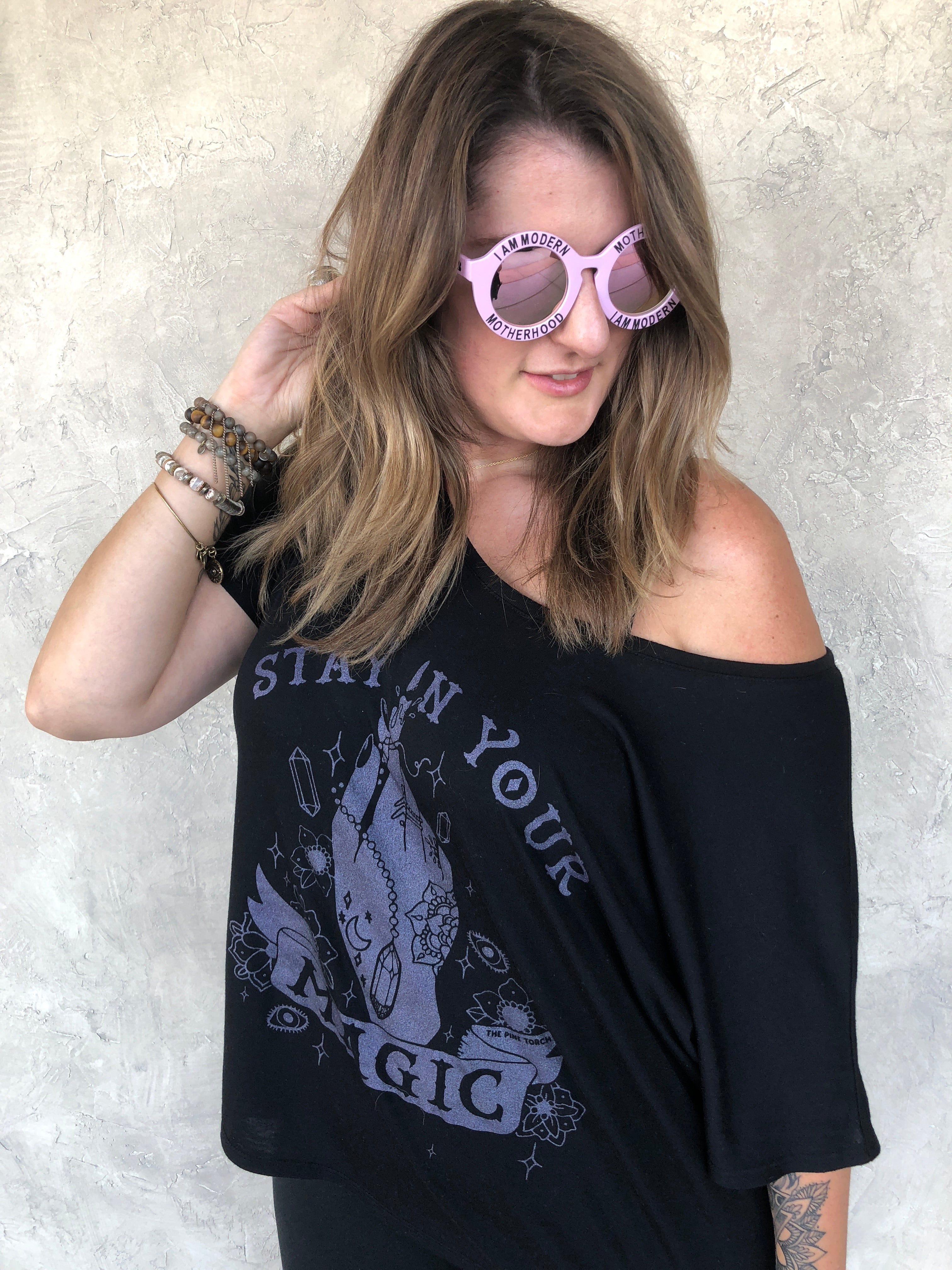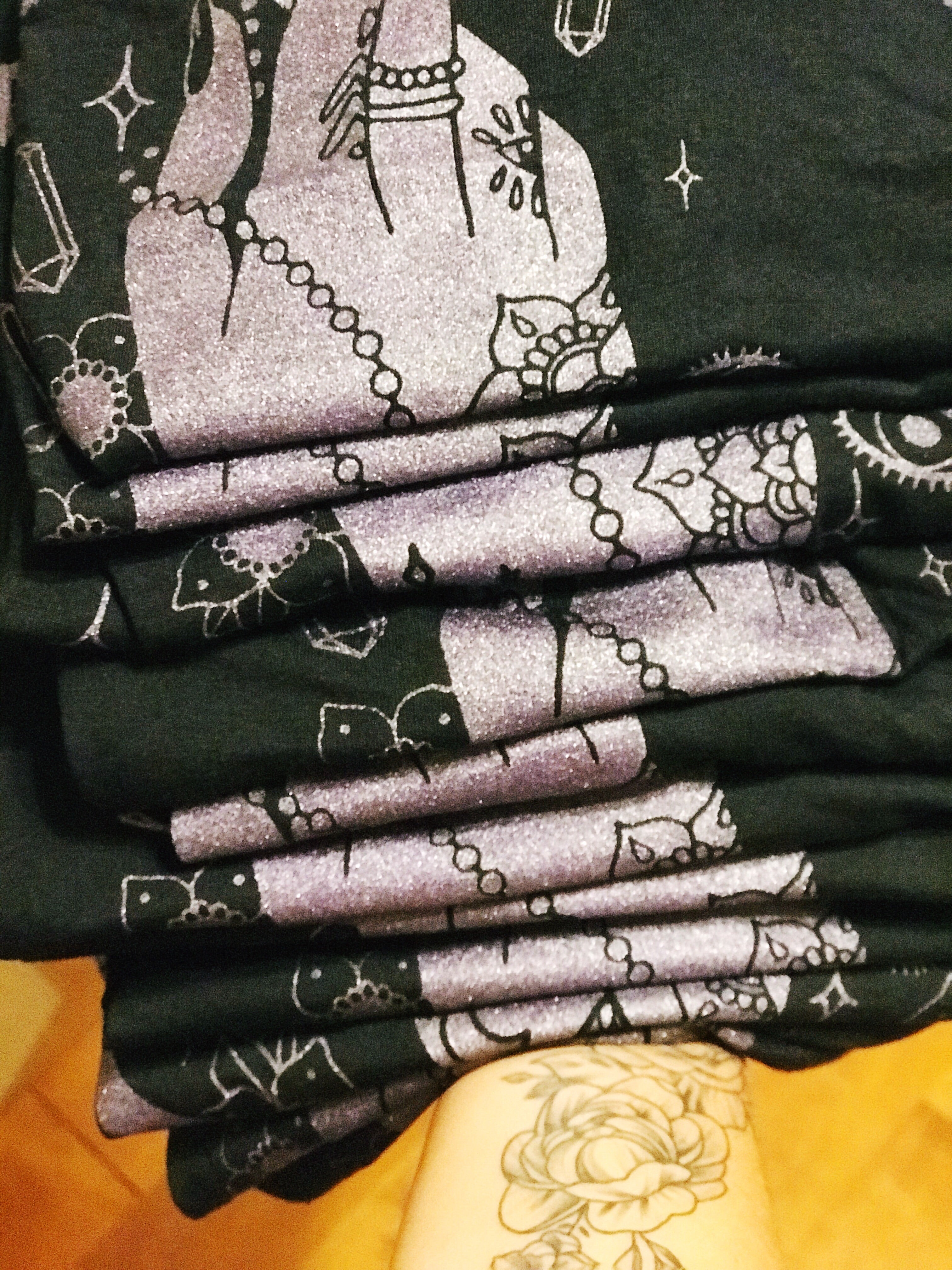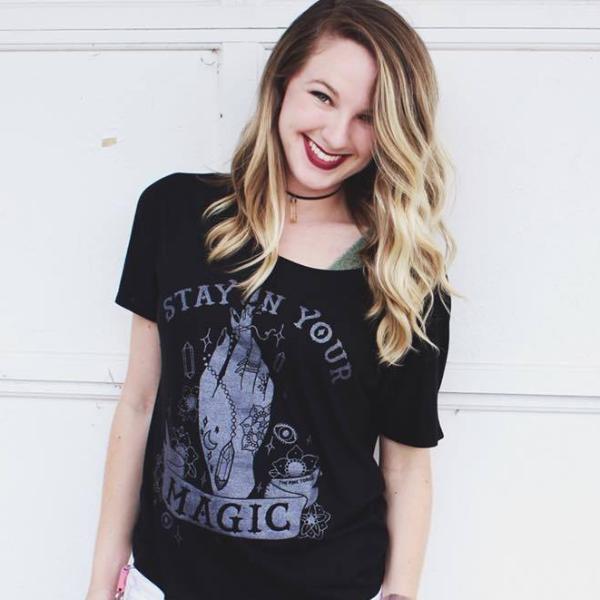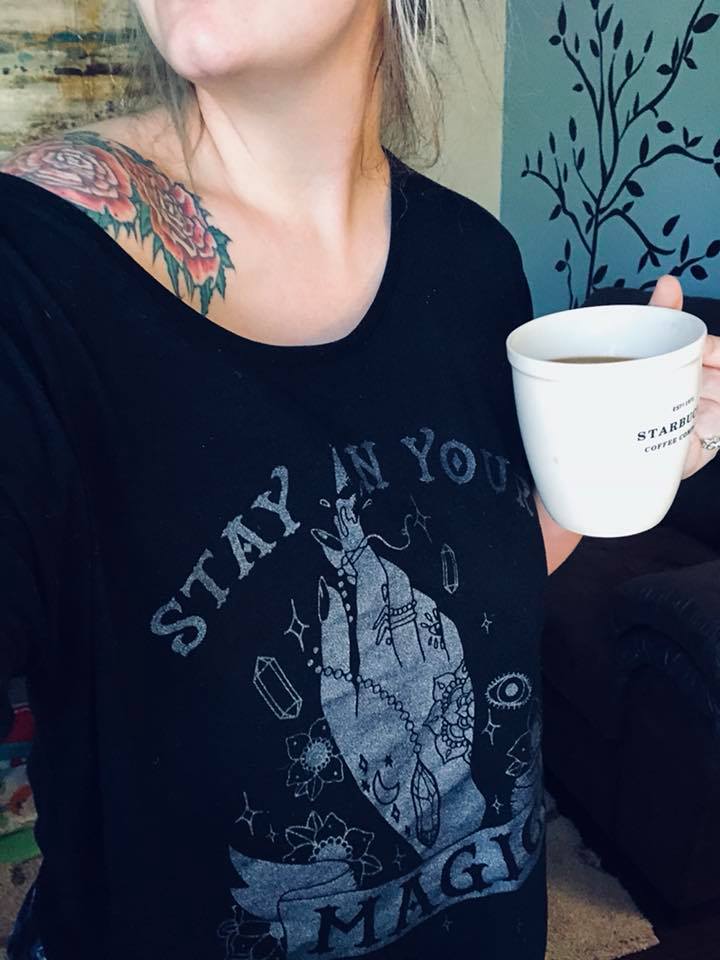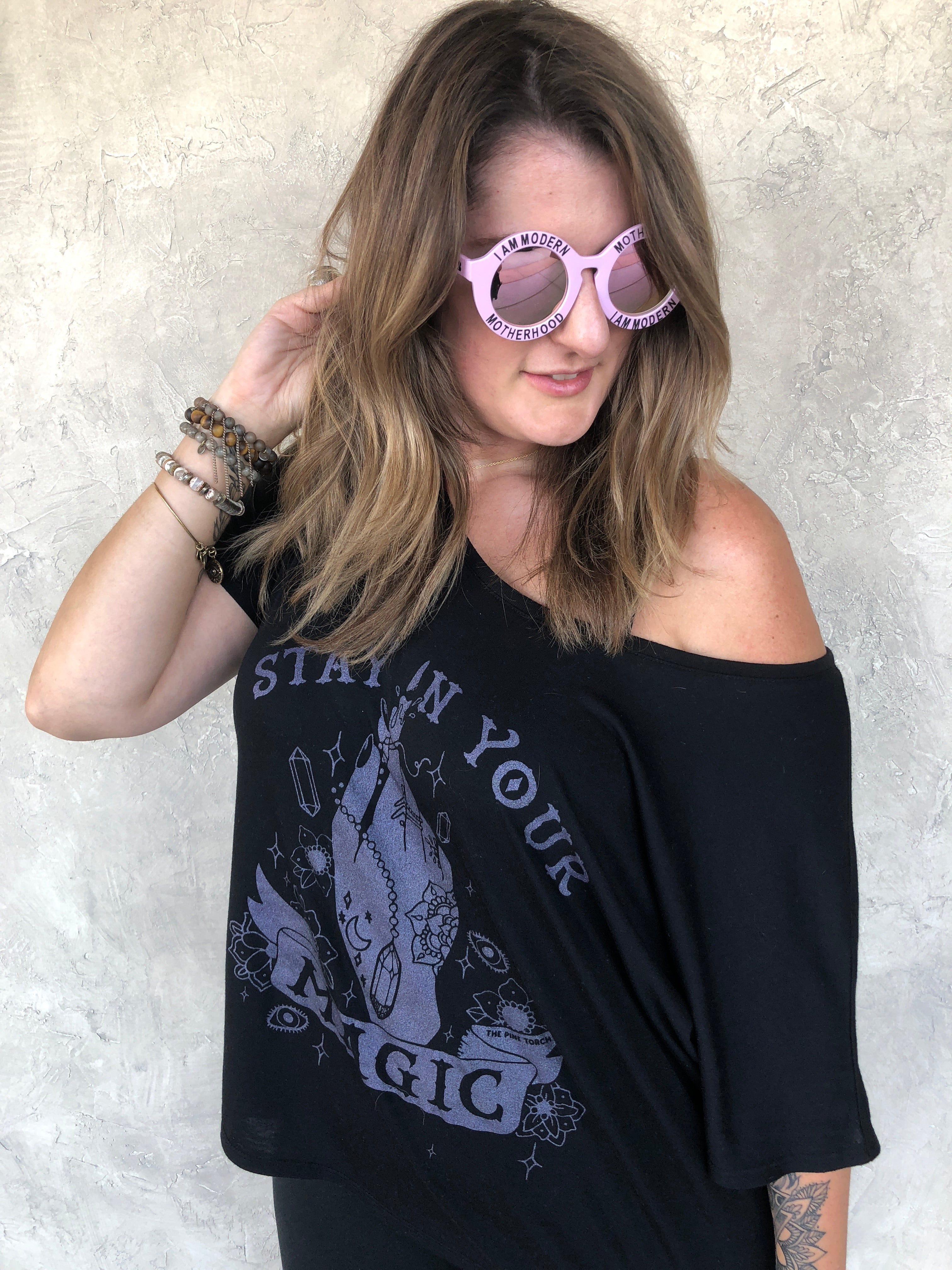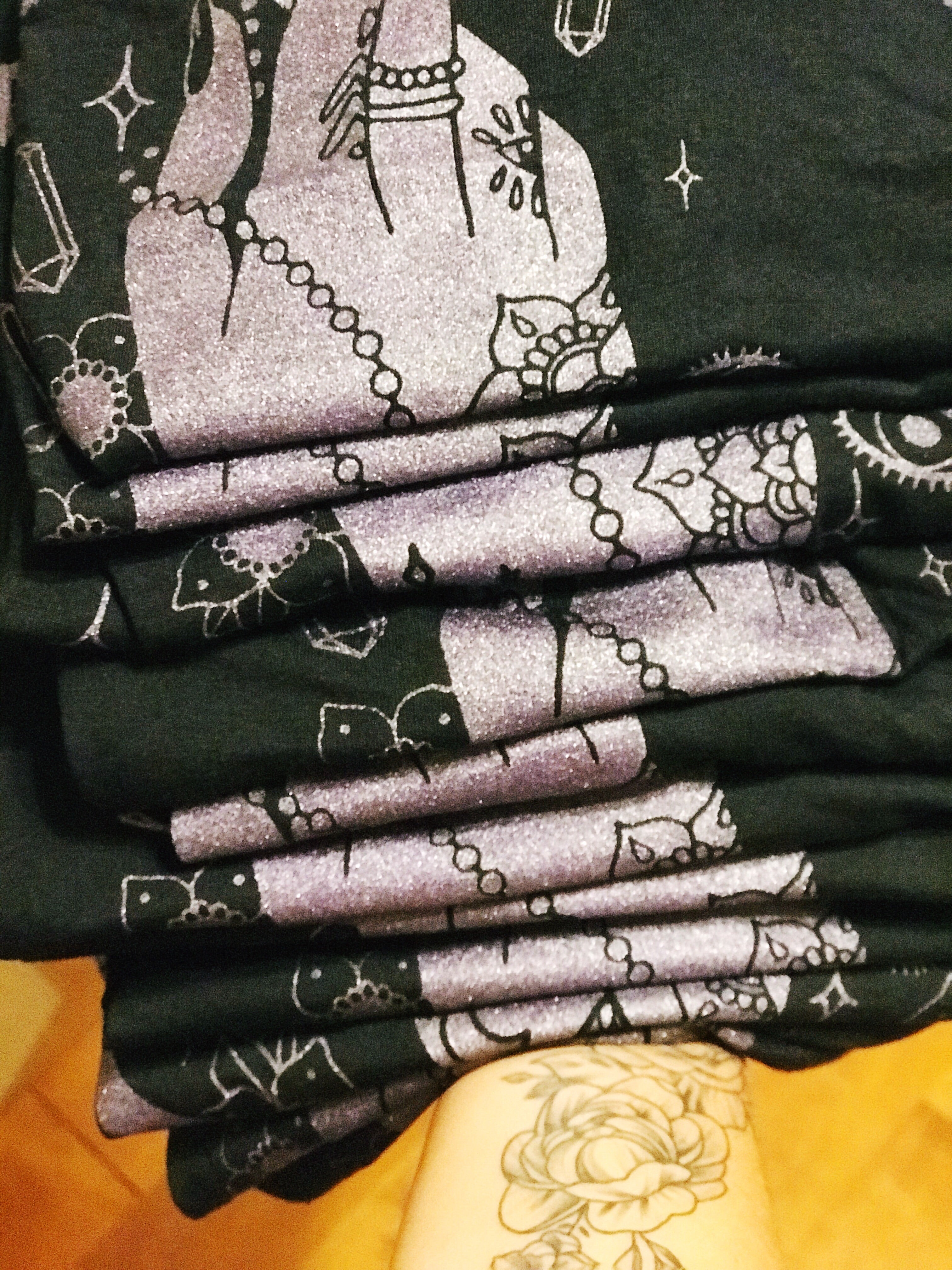 « STAY IN YOUR MAGIC AMETHYST SHIMMER » SLOUCHY TEE
STAY IN YOUR MAGIC.
How many times have you been told NO, or that you're CRAZY, that you'll FAIL, or that your true self is something to be CONTAINED and RESTRAINED? How did you prove them wrong? 

Hold onto your power, stay true to you, cling to what makes you unabashedly YOU with everything you have. The world will pummel you, people will second-guess you, your motivations will be questioned time and time again - but one thing is for sure, there is ONE of you, and YOU are magic. STAY IN YOUR MAGIC, baby.

We have been holding onto this new design and I just can't wait any longer! We experimented with a gorgeous, mystical, glittery amethyst shimmer ink and this slouchy tee is just AMAZING in person.
Slouchy Tee:
Tees are a flowy, slouchy fit, so are meant to drape over the body. Will not be a super fitted tee. You can also pull this tee slightly off the shoulder and wear a cute tank underneath.
S: size: 2-4
M: size: 6-10
L: size: 10-14
XL: size: 14-18
Artist Alec Cleaver