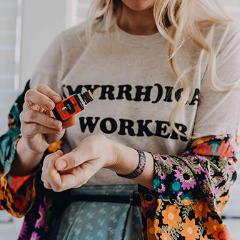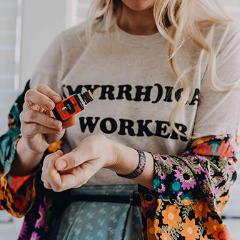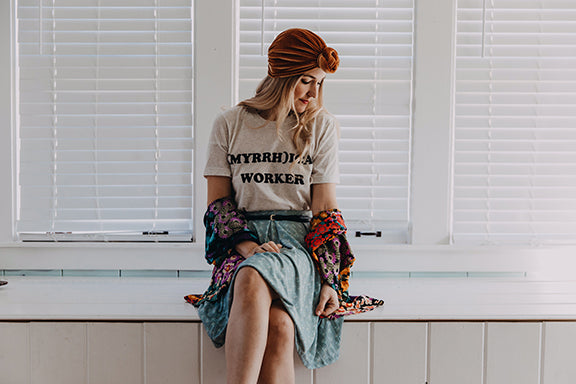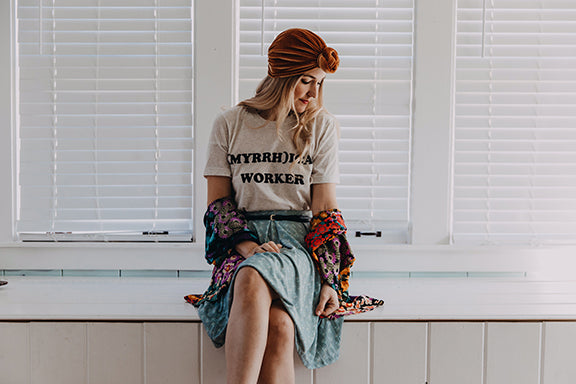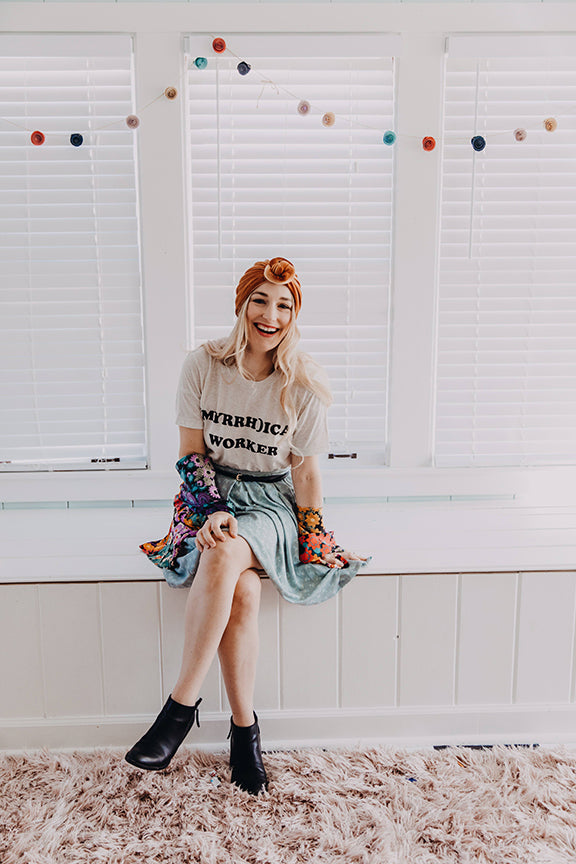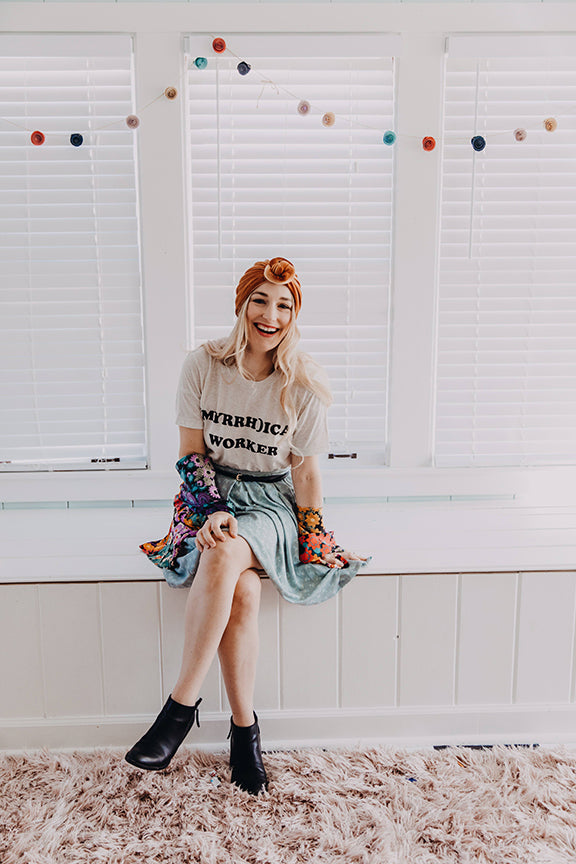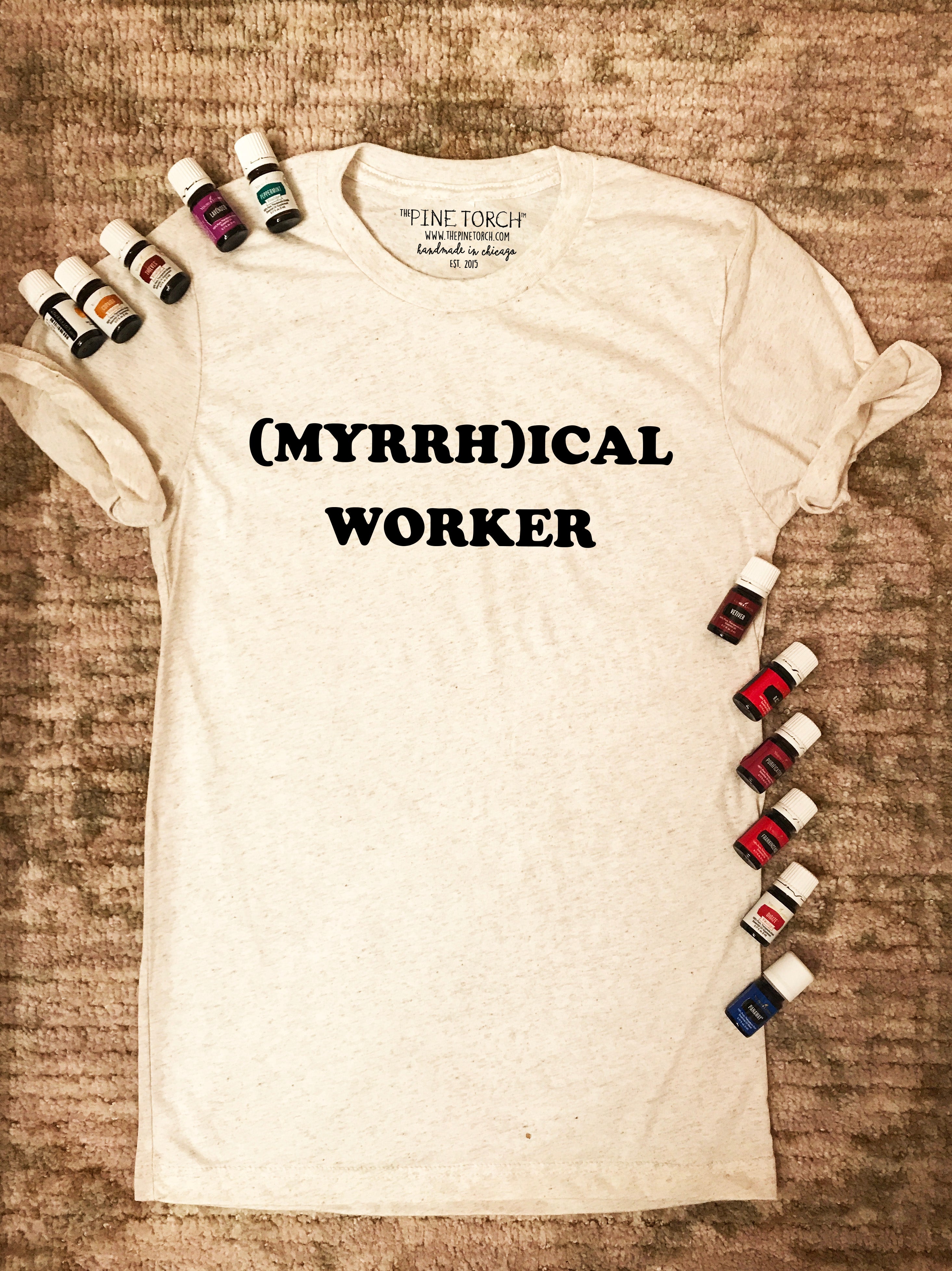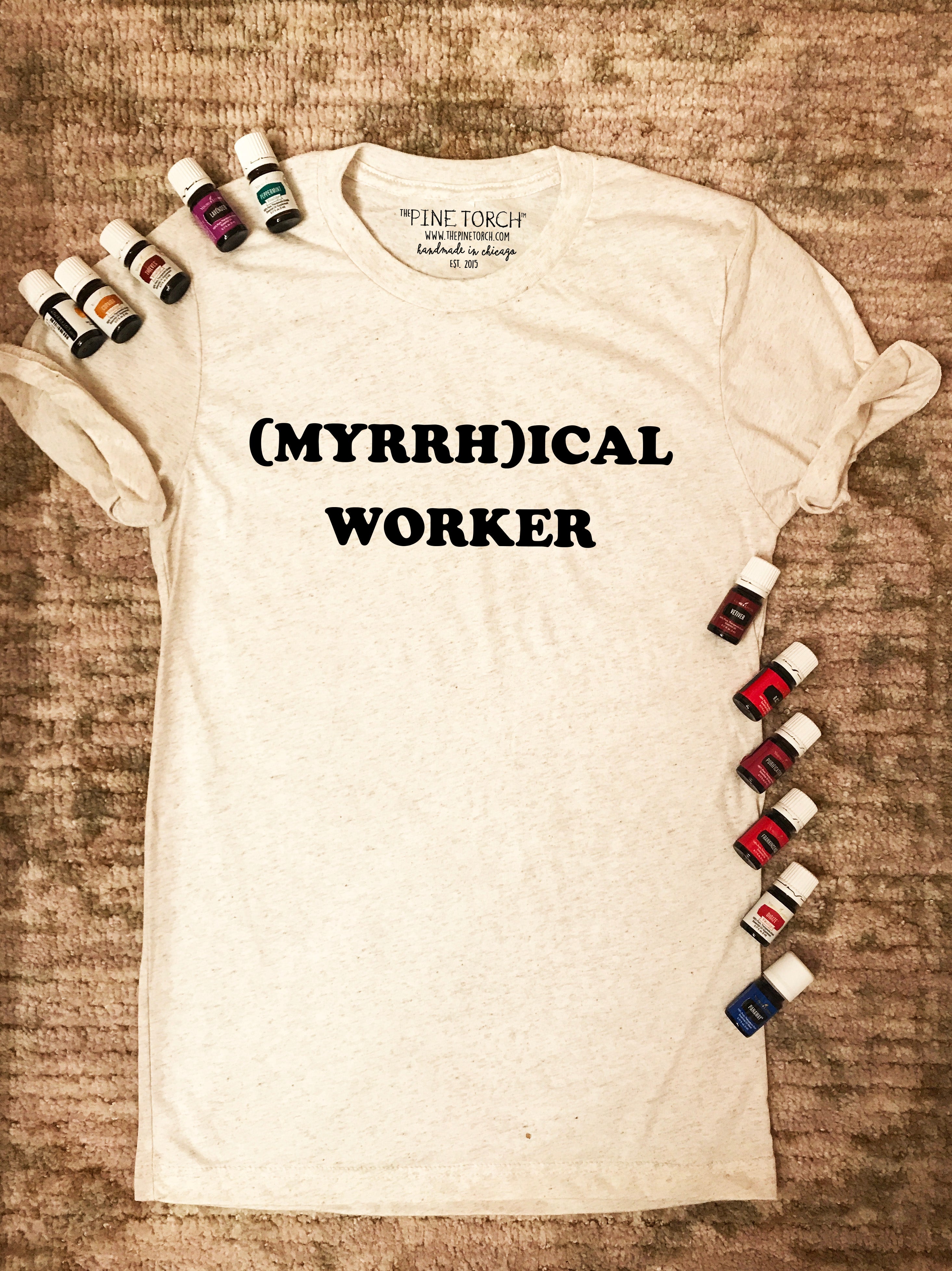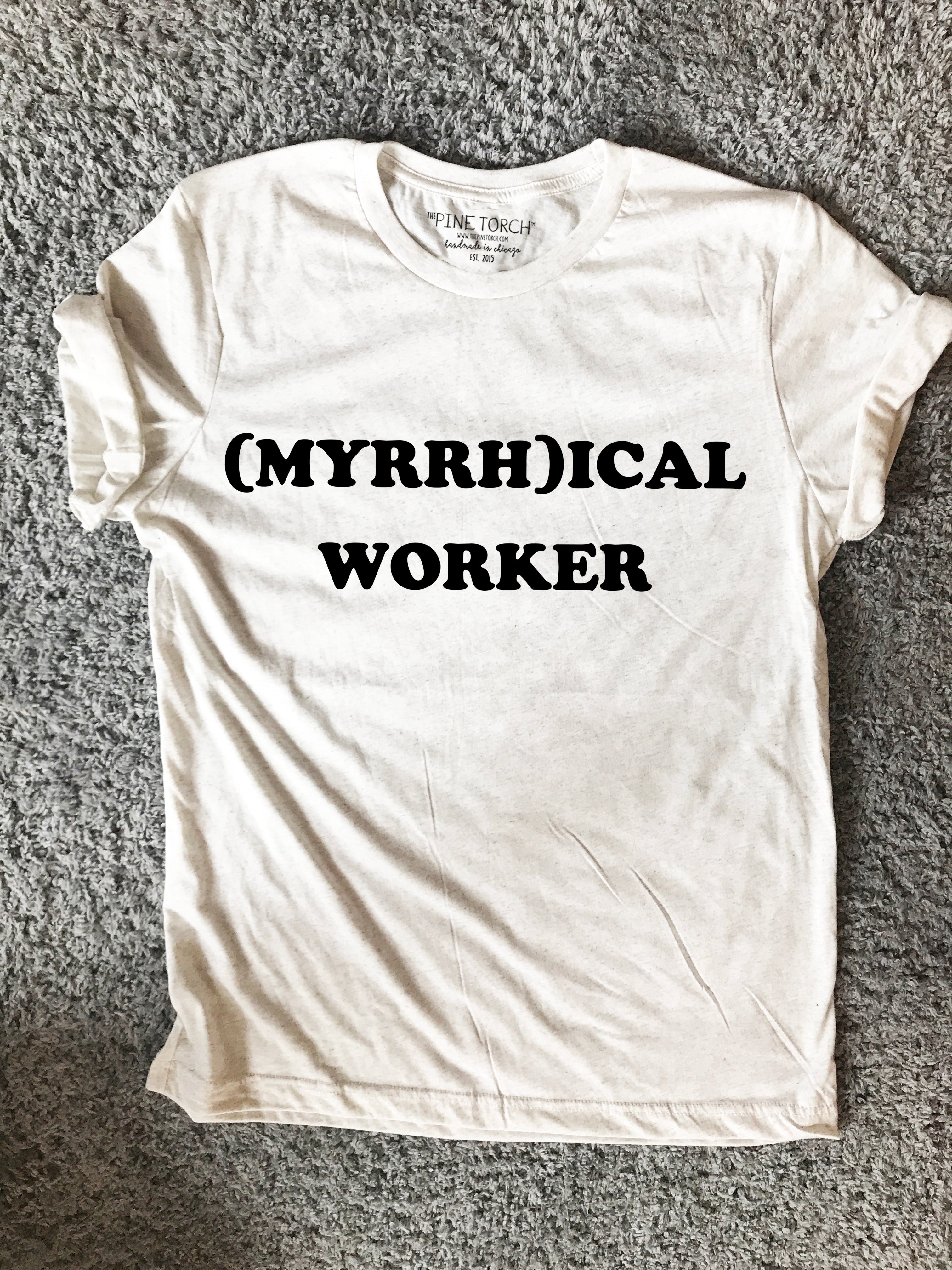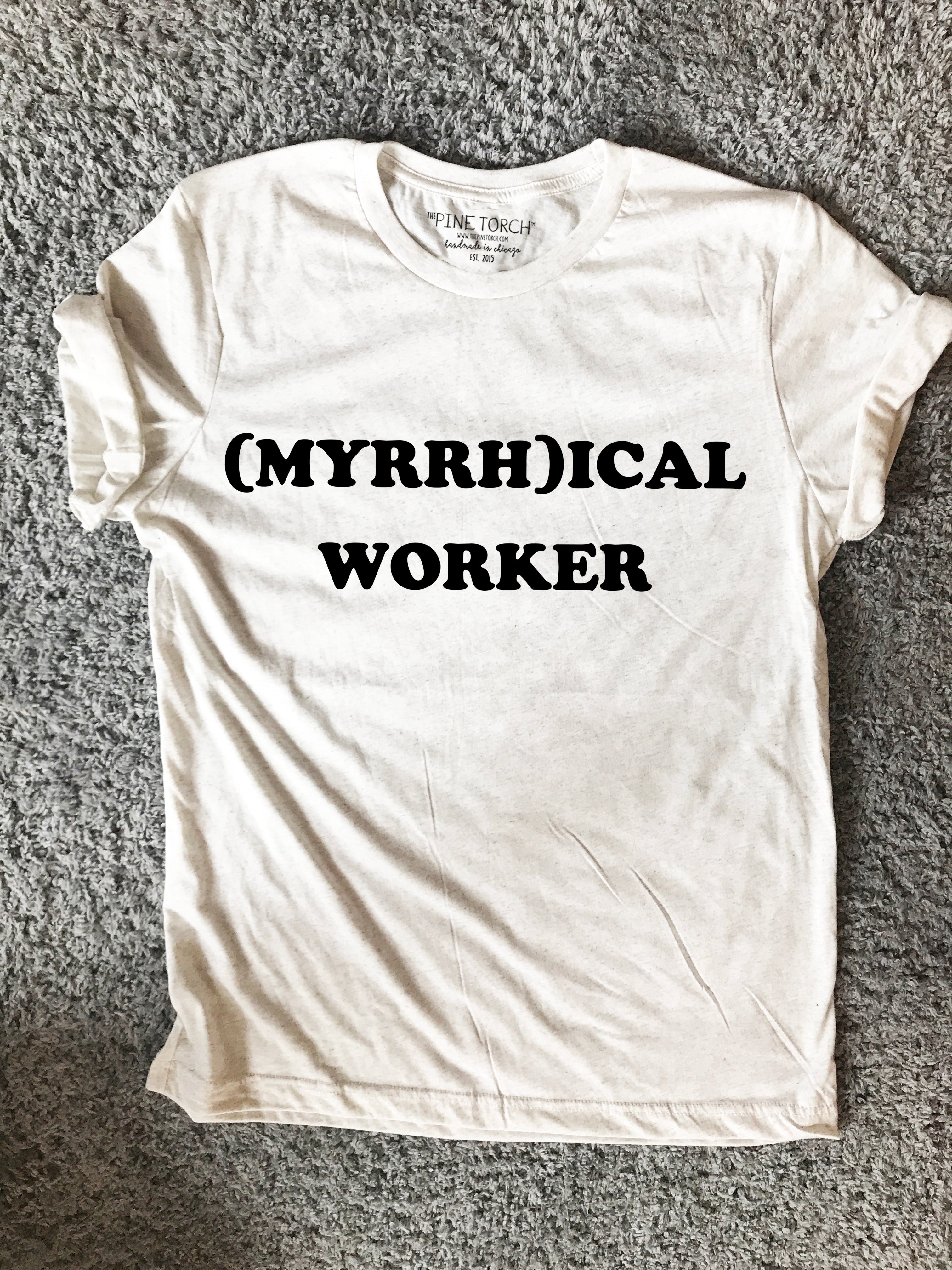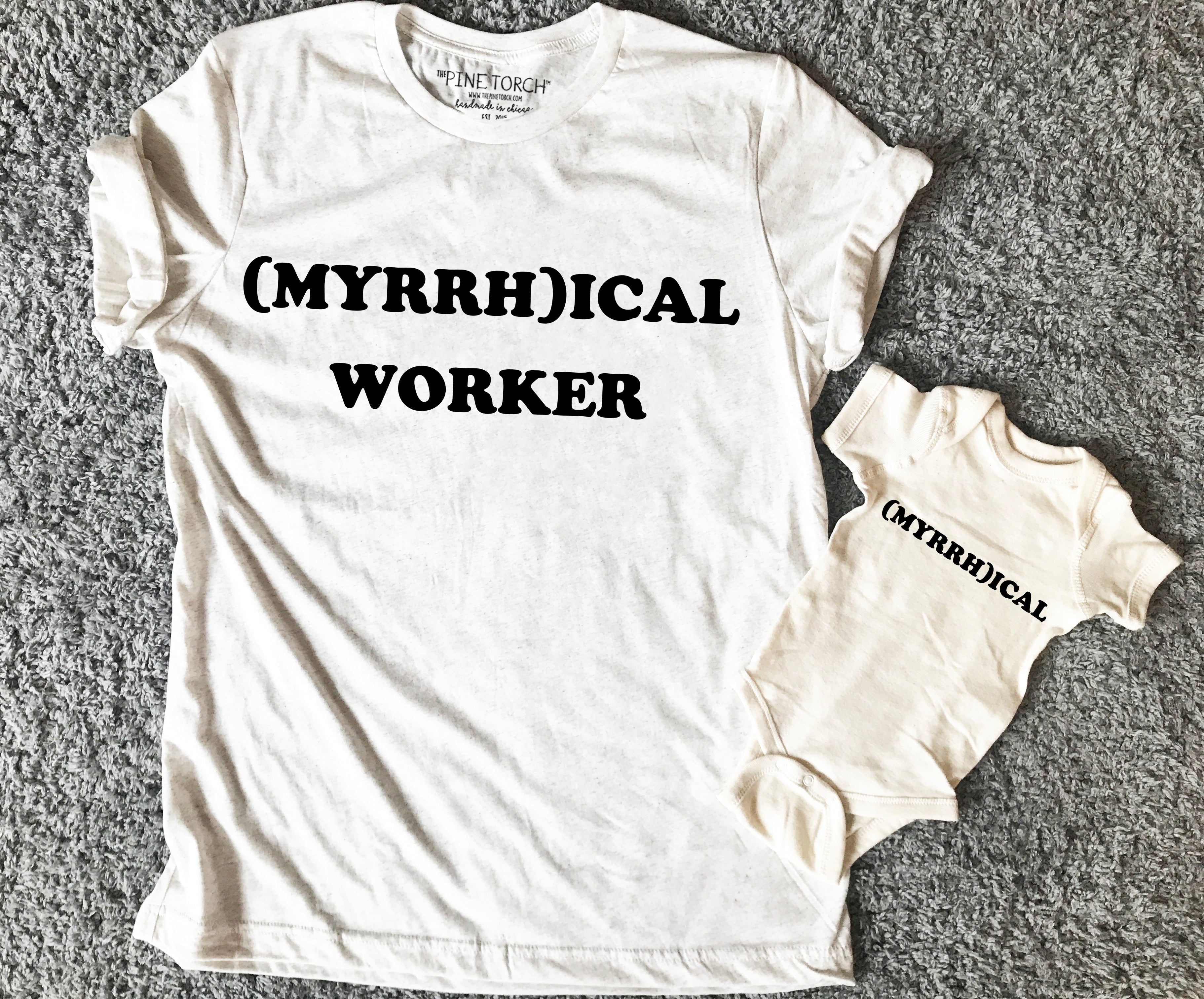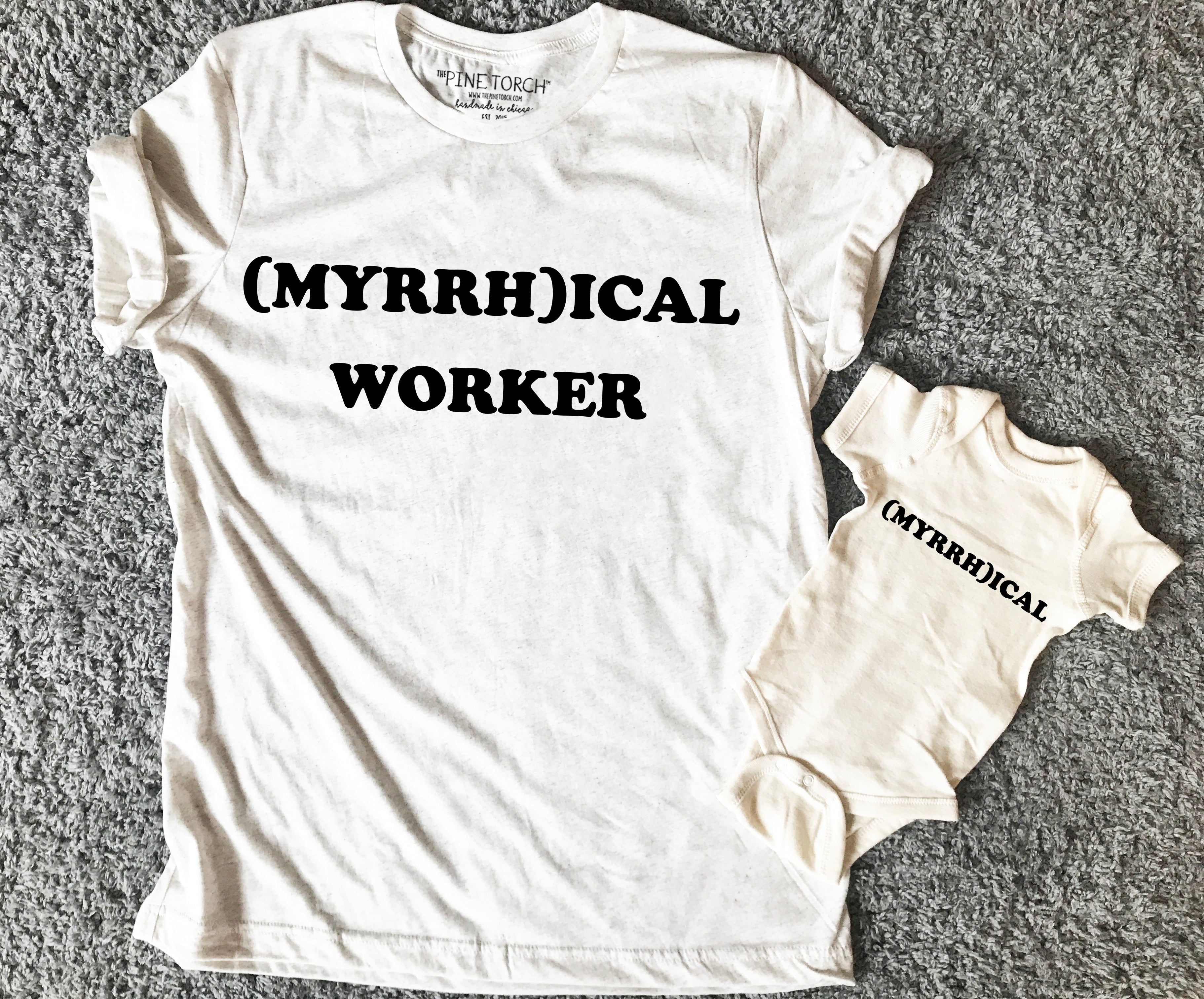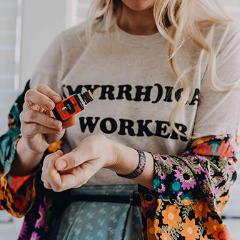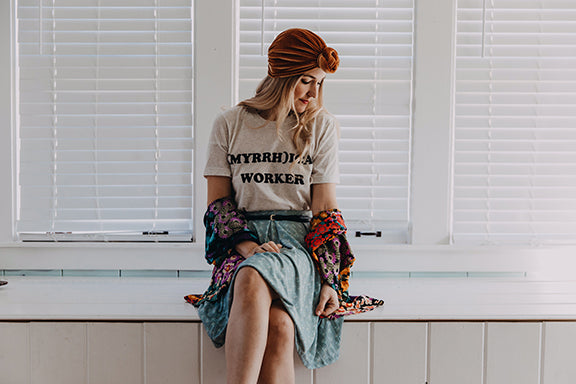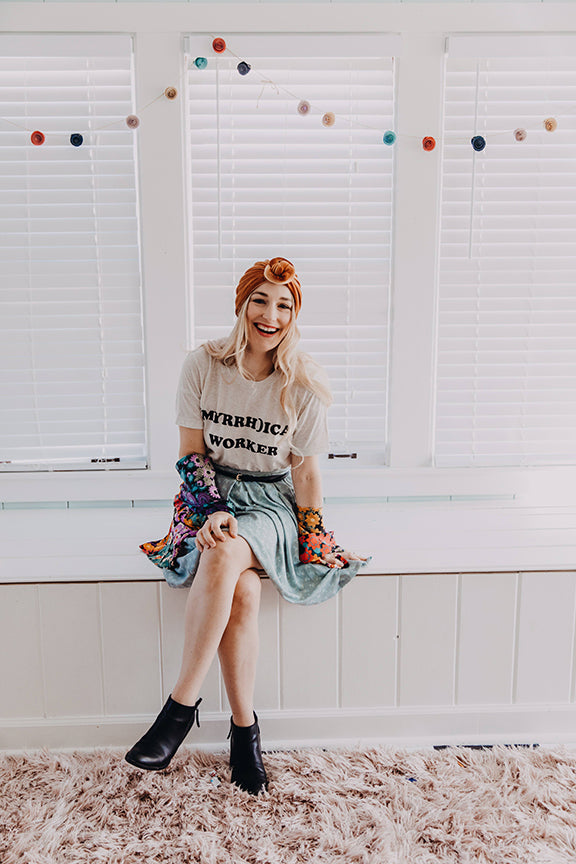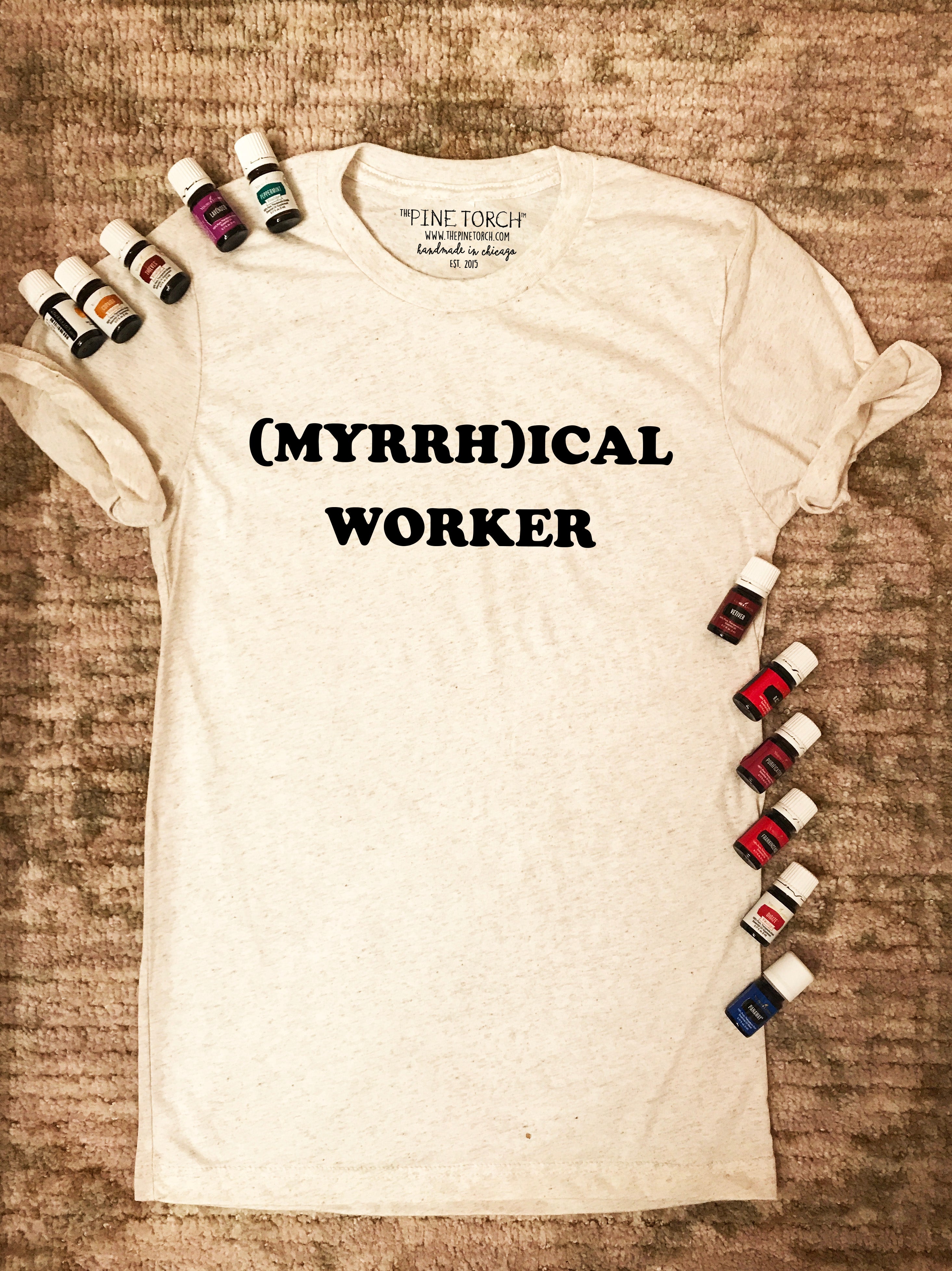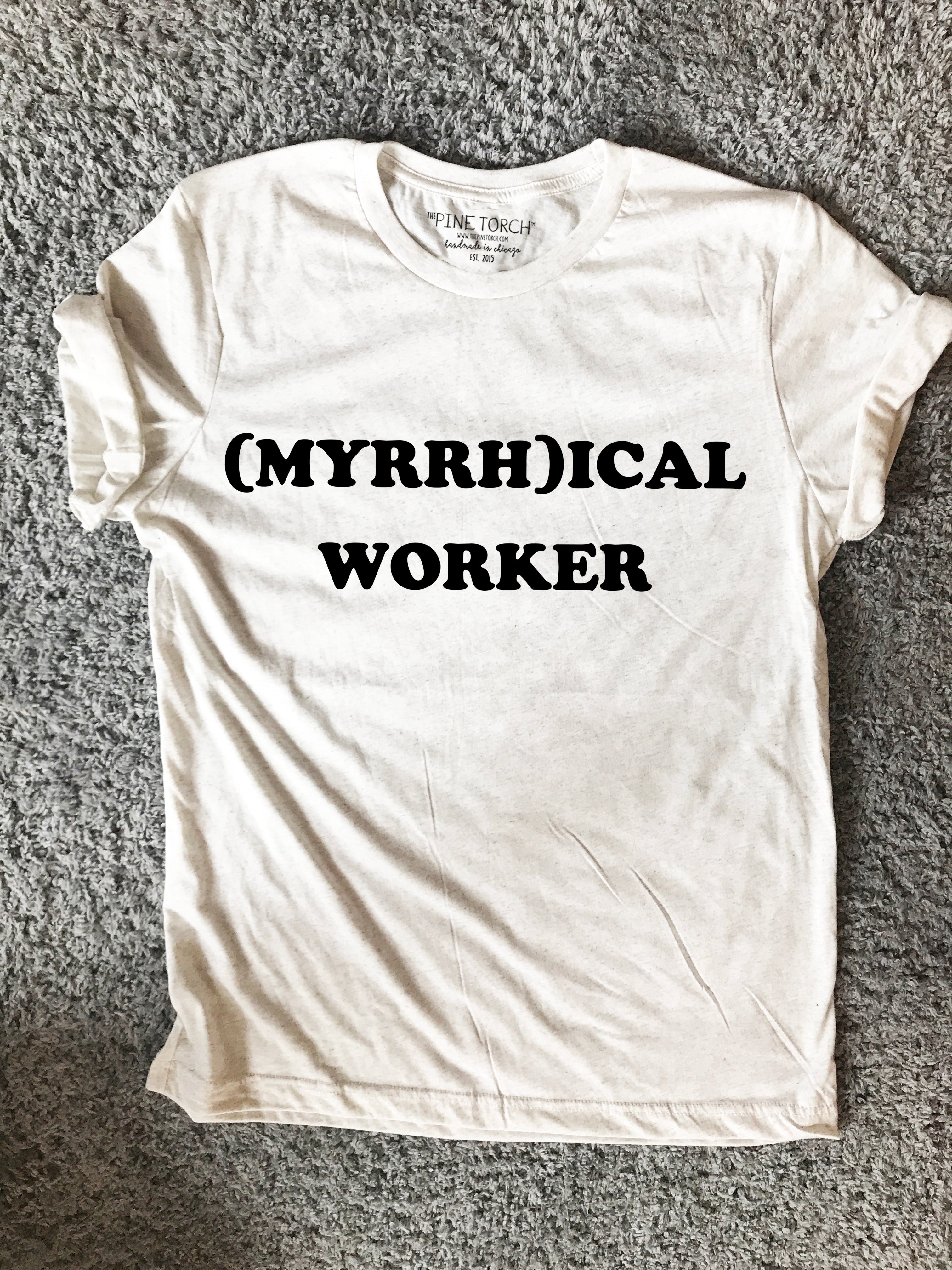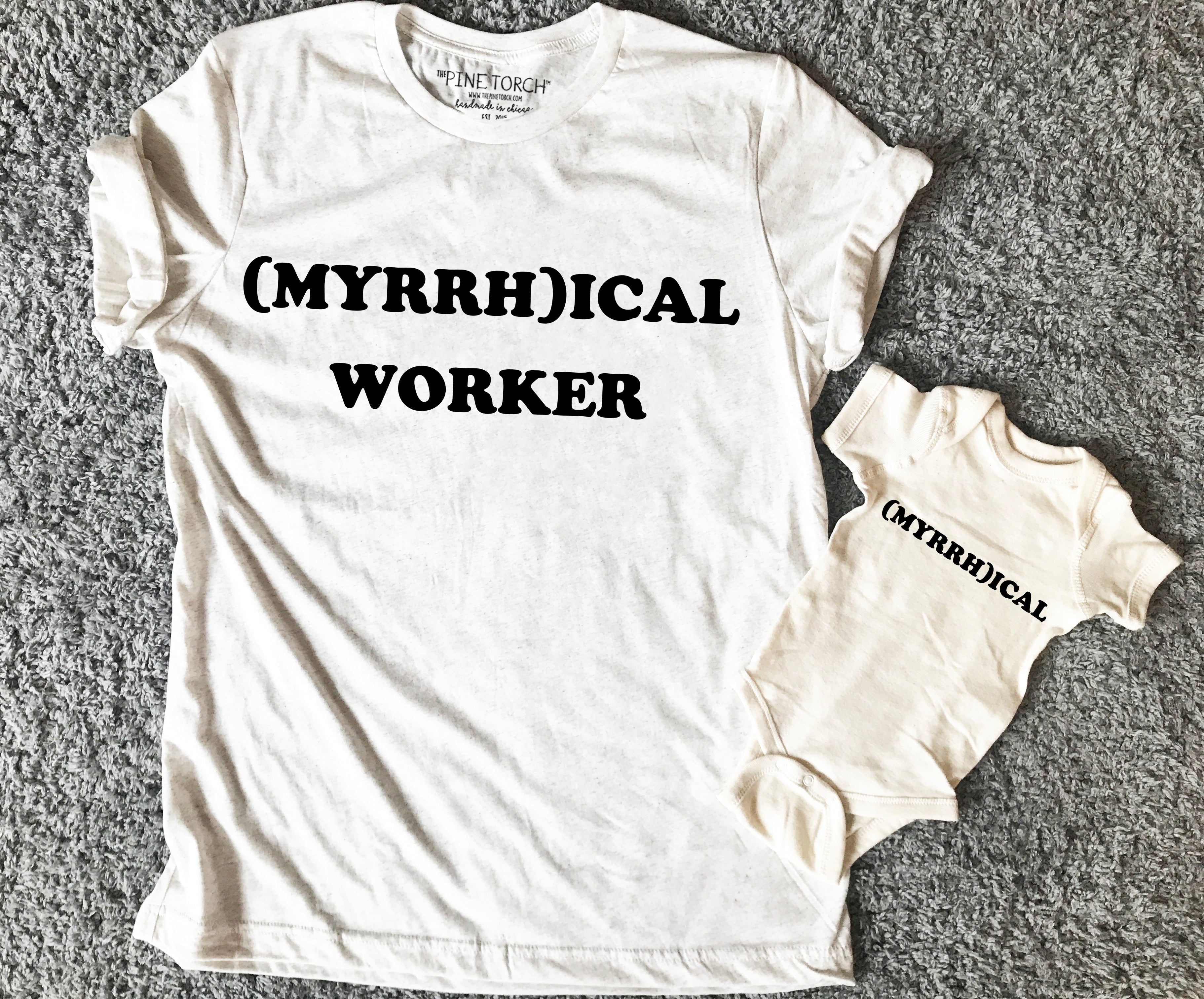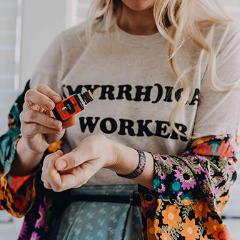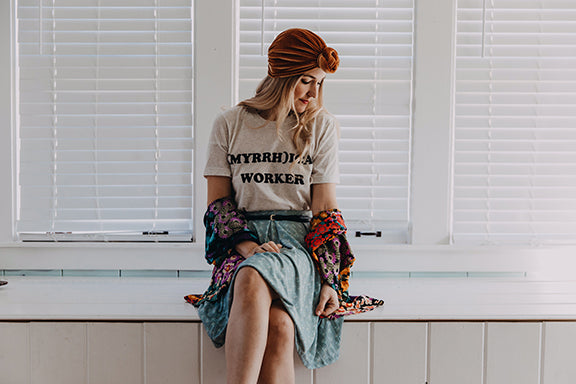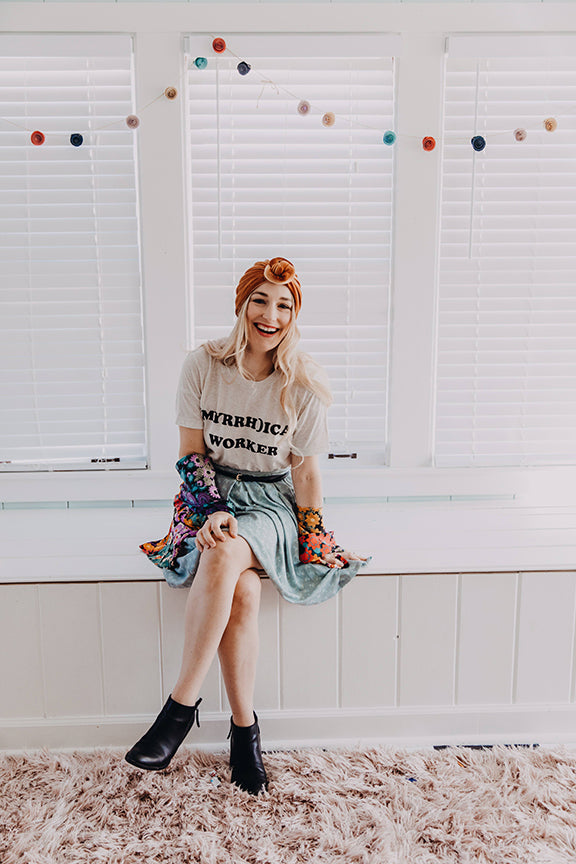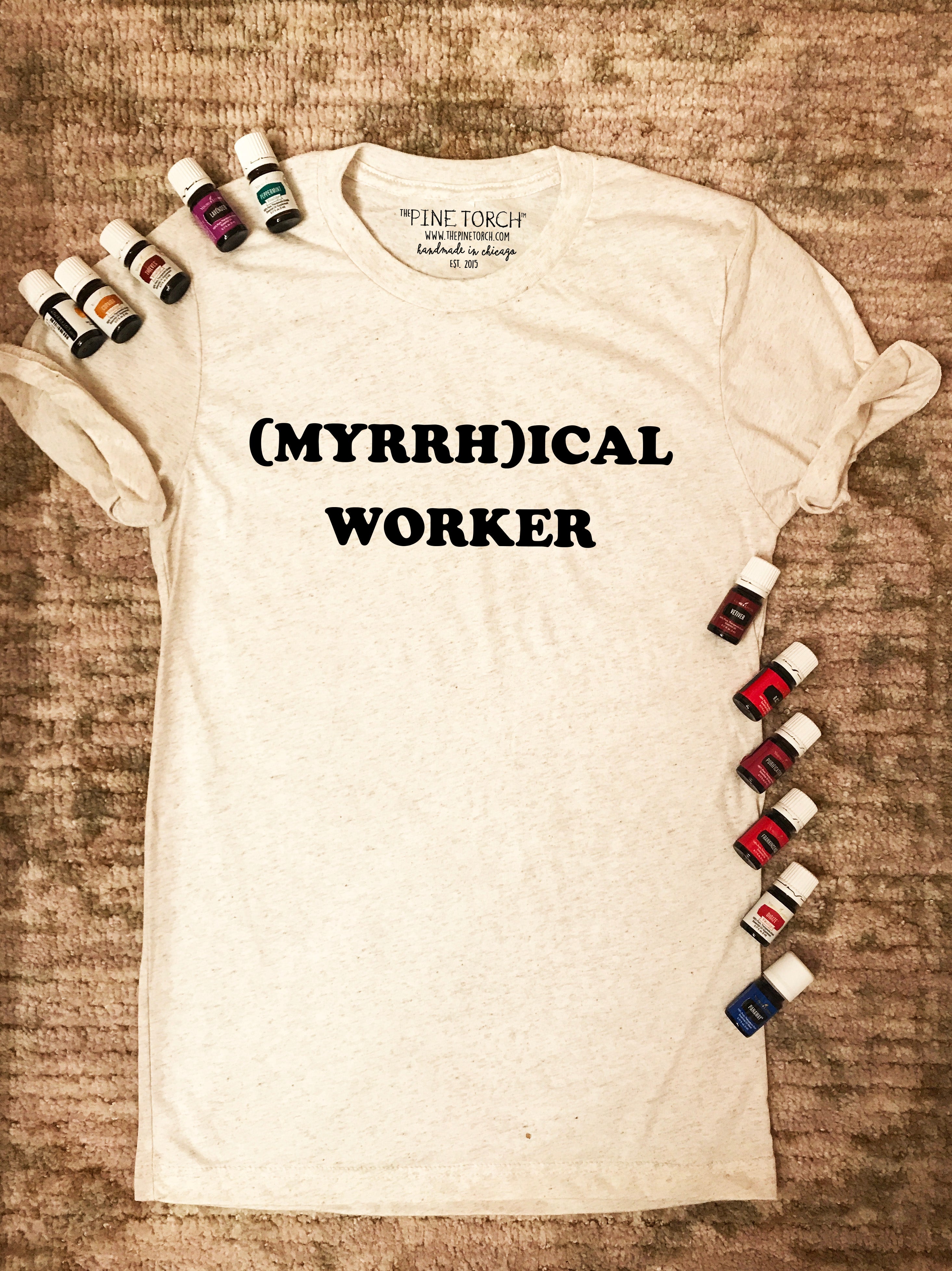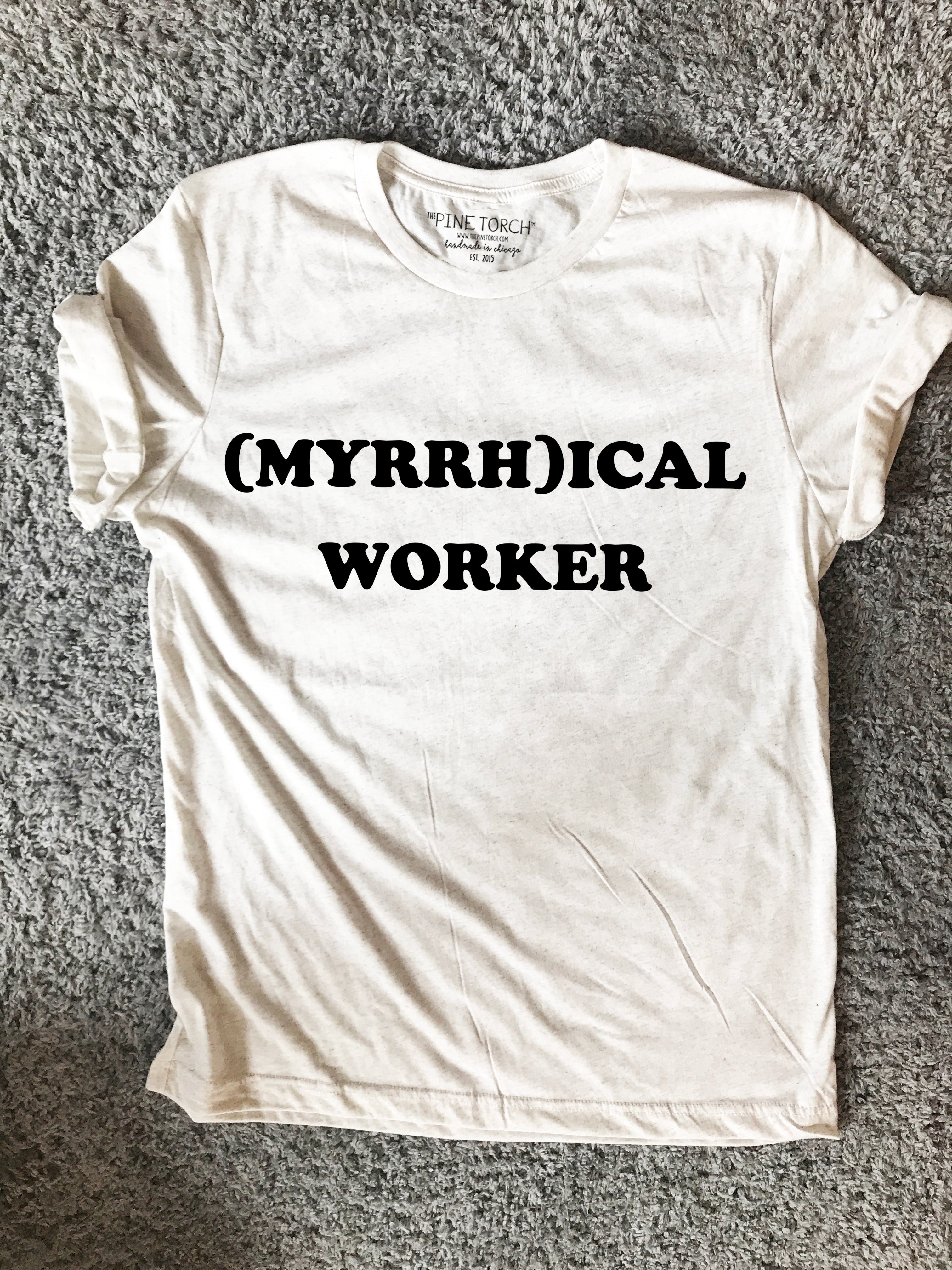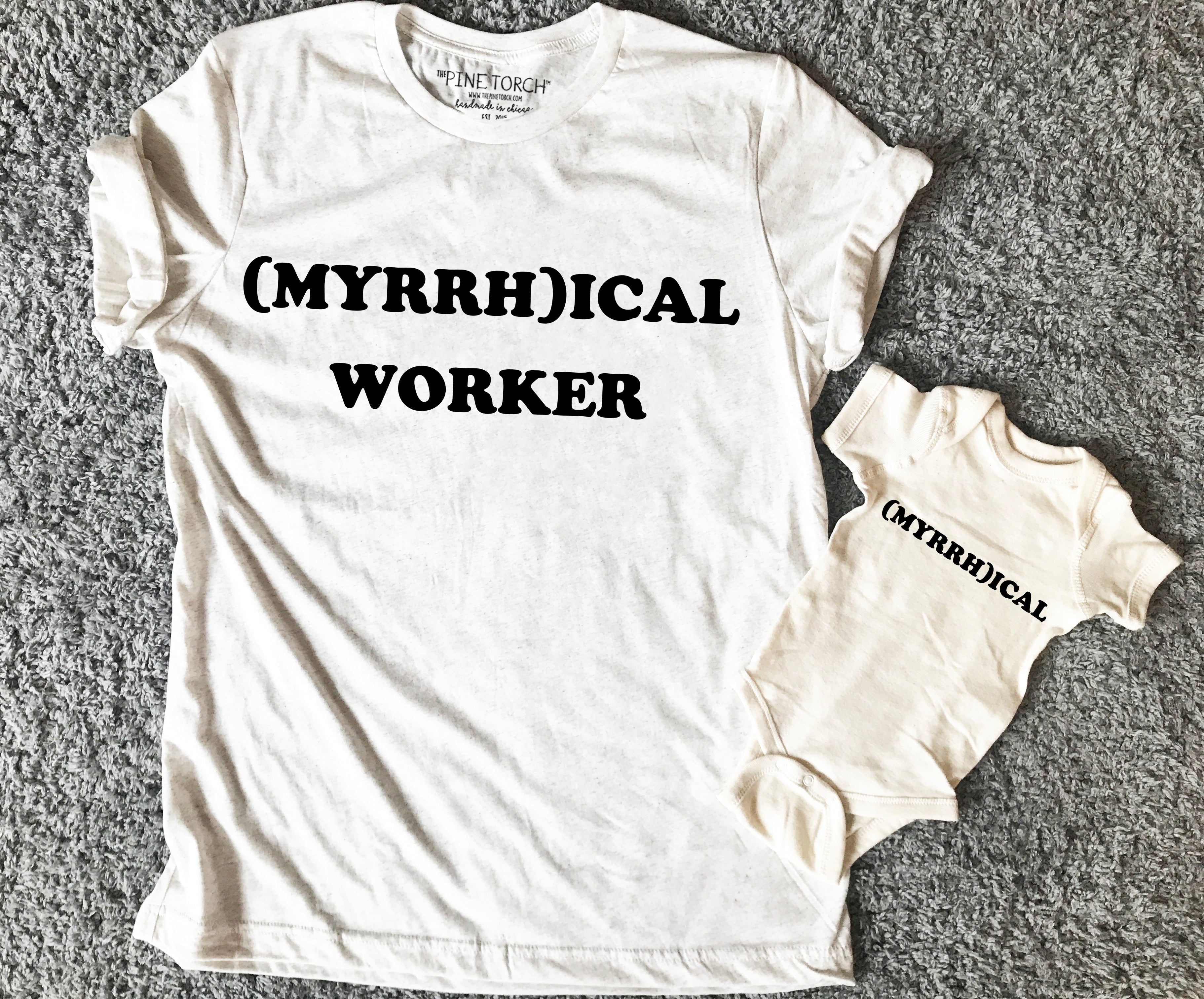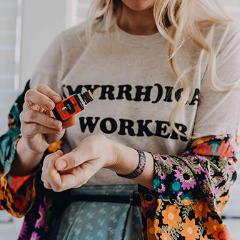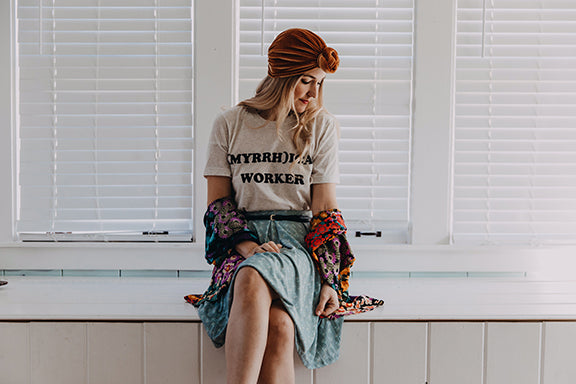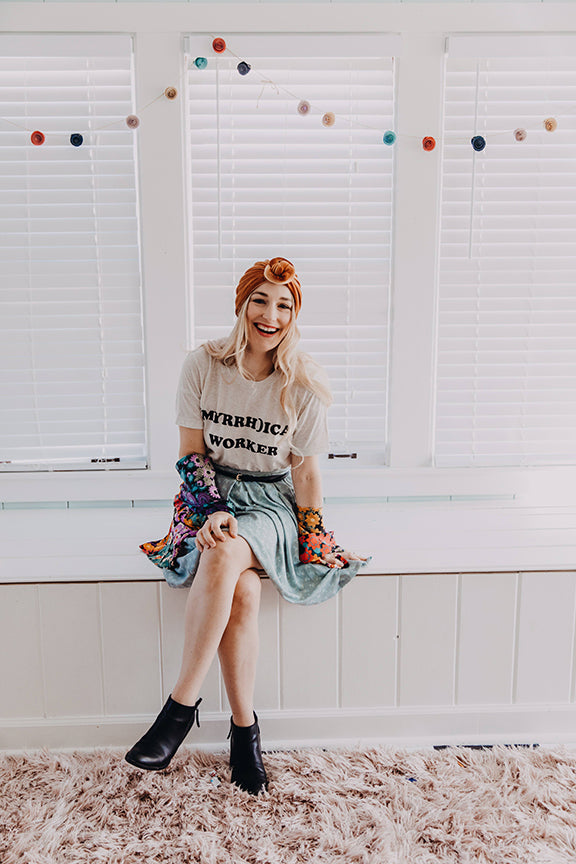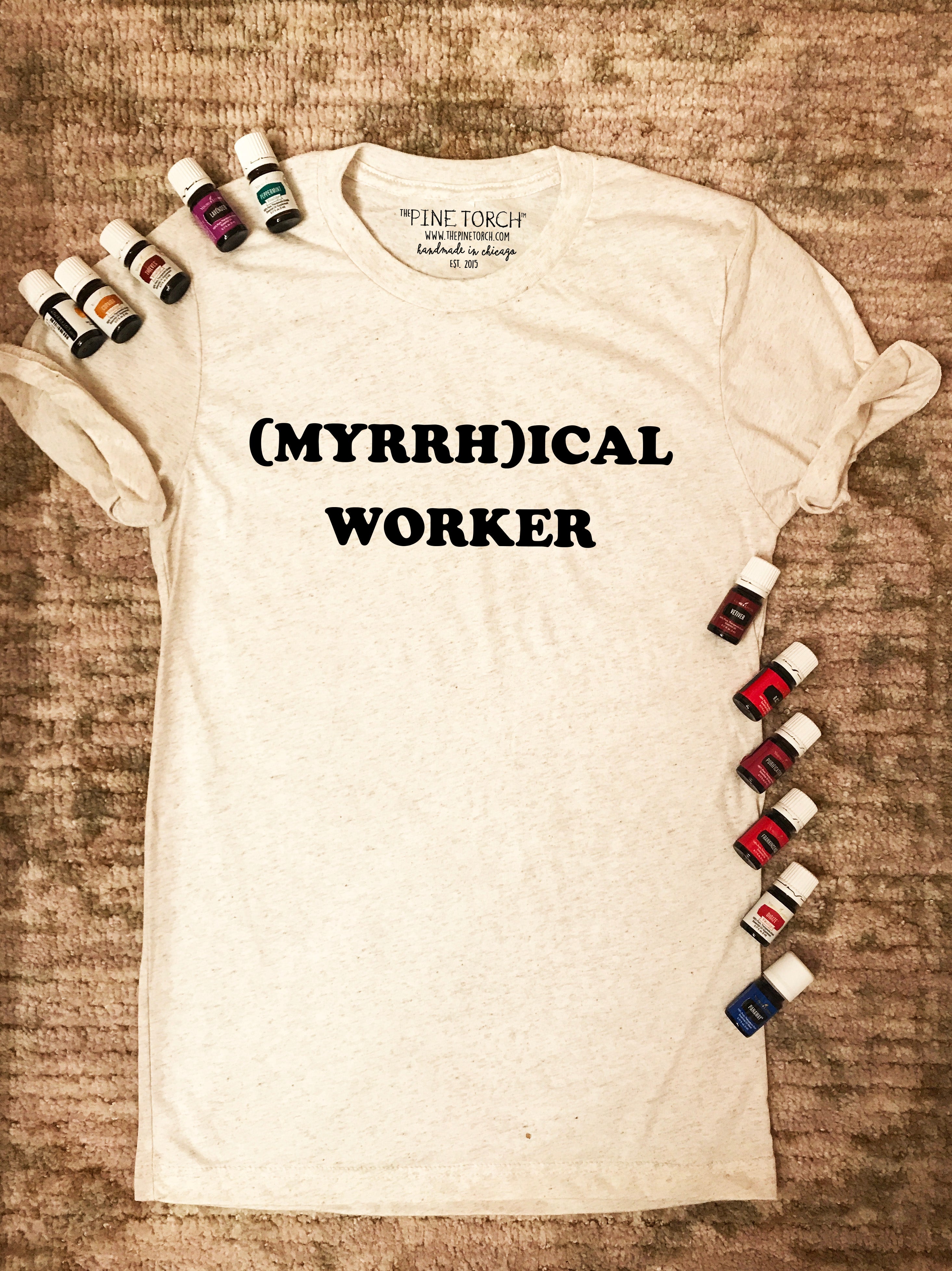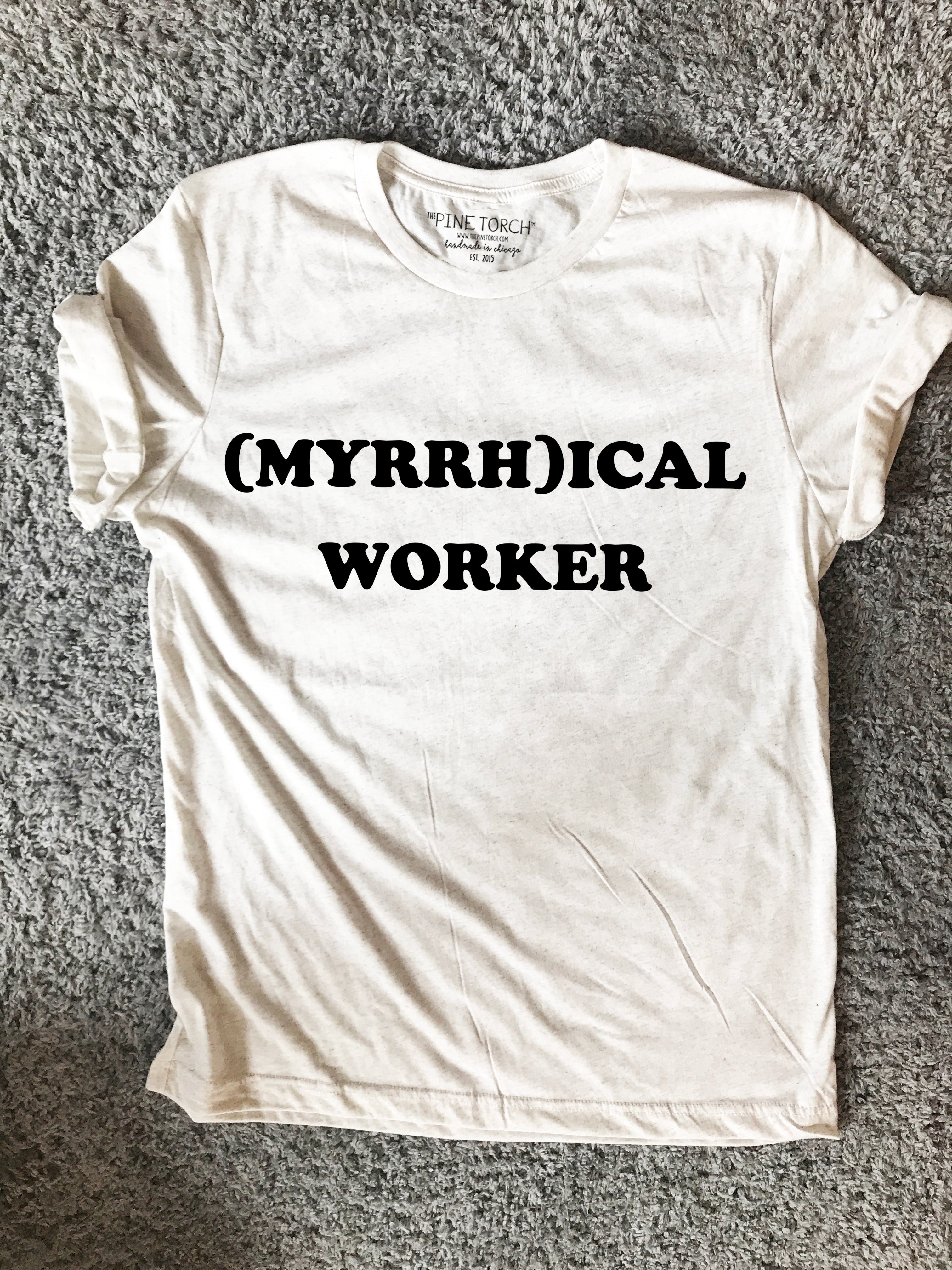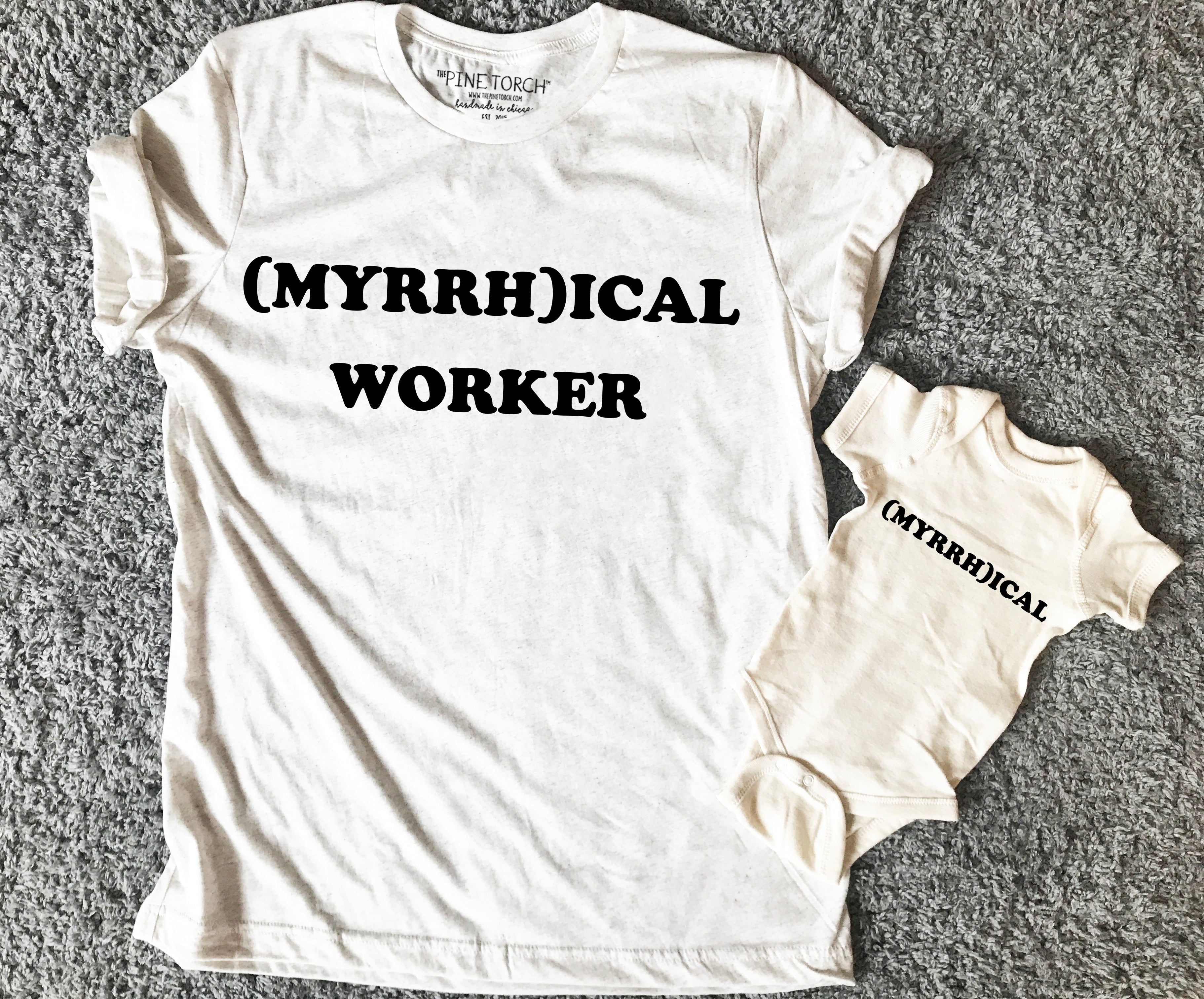 « (MYRRH)ICAL WORKER » UNISEX TEE
« (MYRRH)ICAL WORKER » 
If Frankincense and Myrrh is your jam, and you are more of an essential oil enthusiast kind of gal, then this is the tee for you. Perfect for the holistic, oily mama. You, myrrhical worker you.
The divine feminine is so entrenched in you that it is who you are. You're shifting, re-arranging, and purifying the energy around you. You're manifesting. You're enlightening. You're a light worker with a dark sense of humor. You're doing it your way and with an edge. 
This awesome design, part of our Warrior Poet collection, is the perfect graphic-tee-meets-retro-cool statement tee.
Unisex Tee:
XS - 3XL Runs a little bit large. Order down for true to size, or order normally for a longer and more relaxed tee. This tee style is super popular because it drapes, has extra length, but still hugs your curves.
View our size chart HERE.