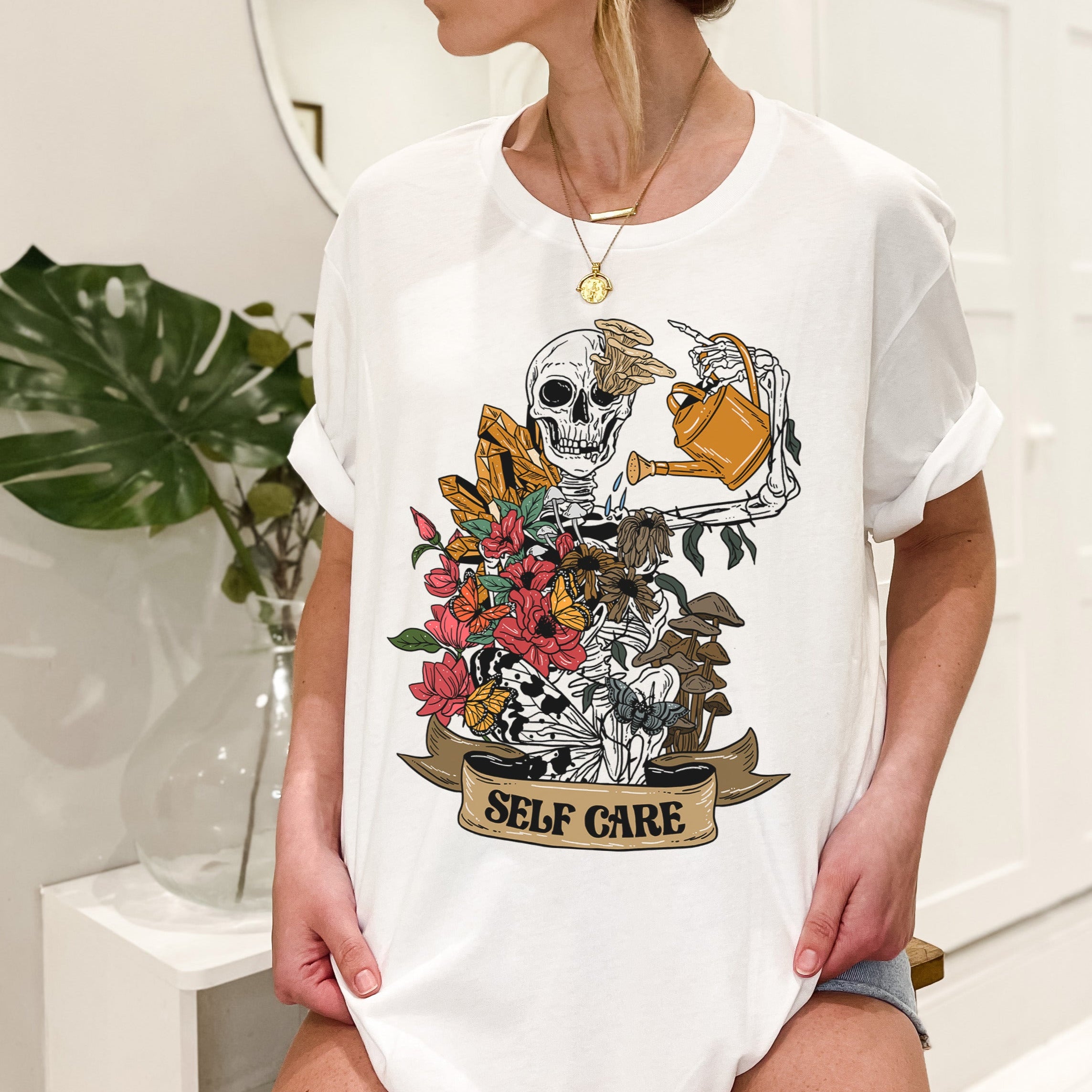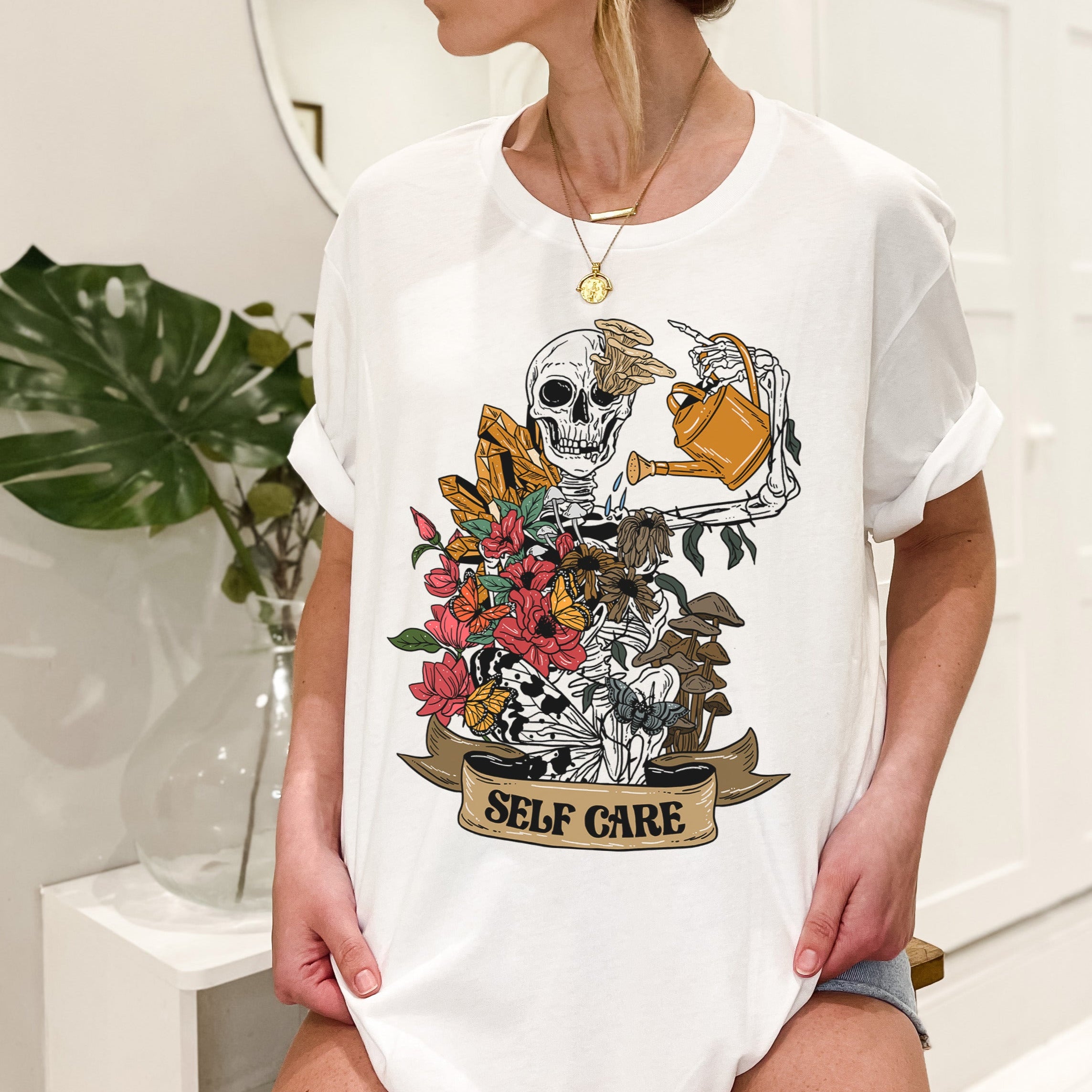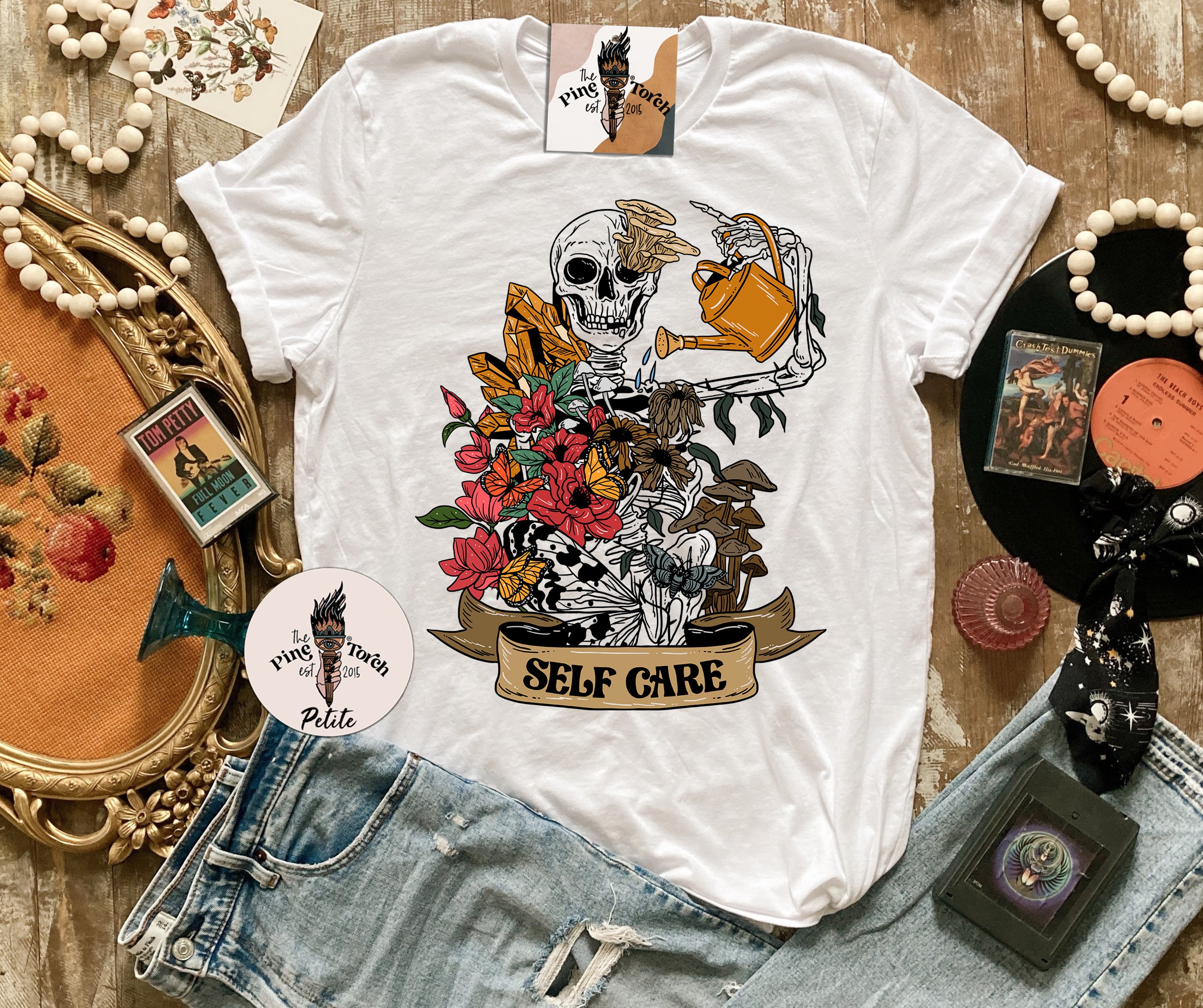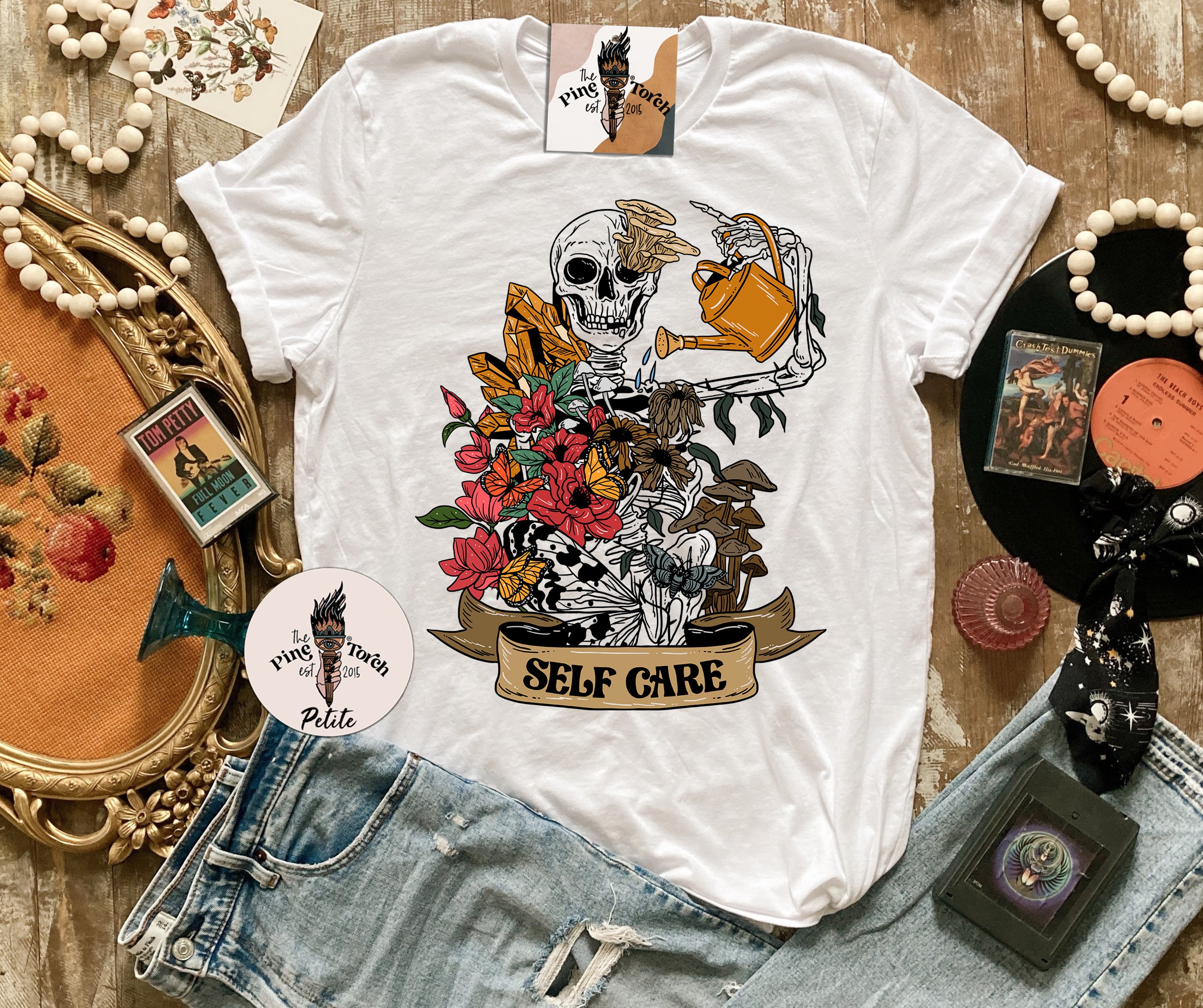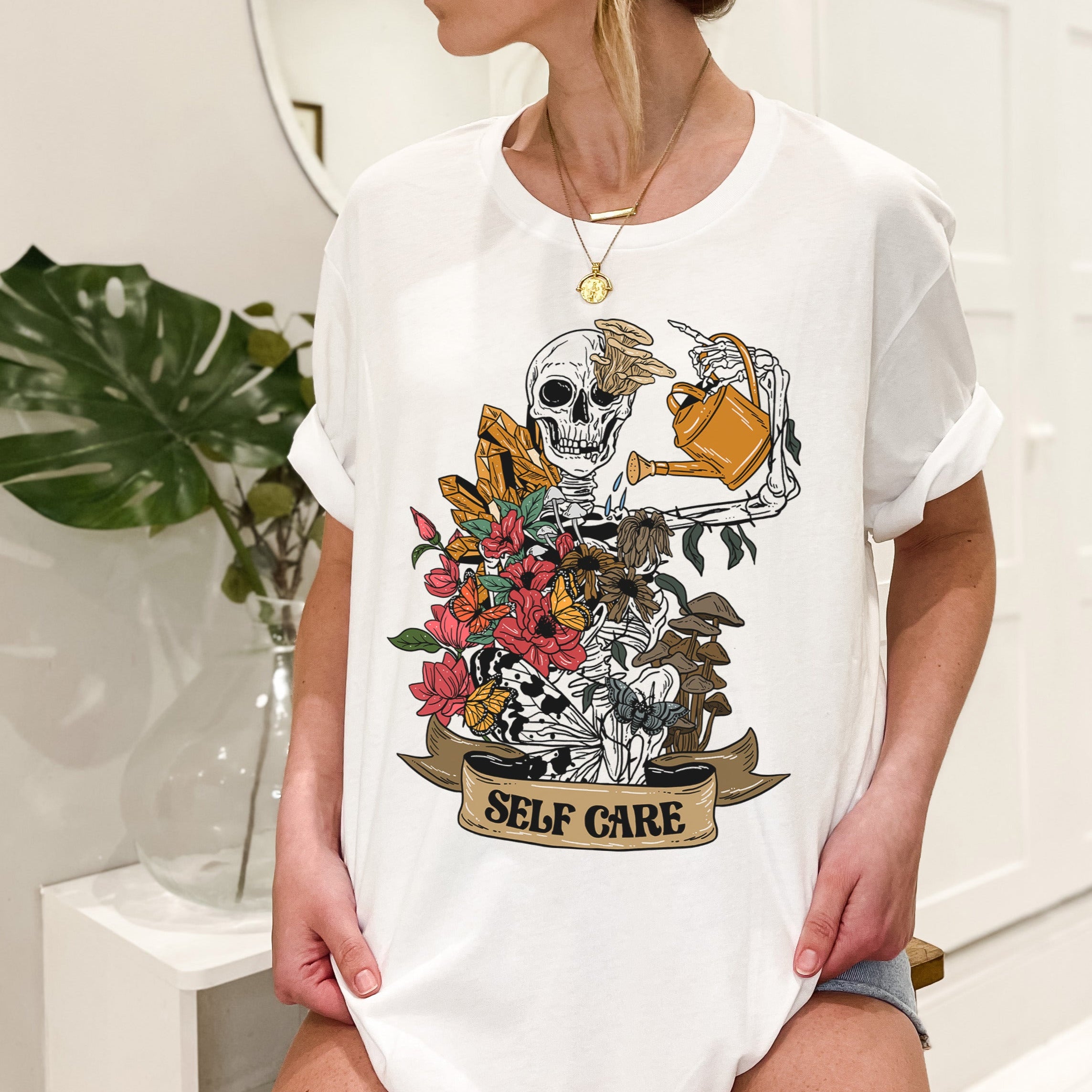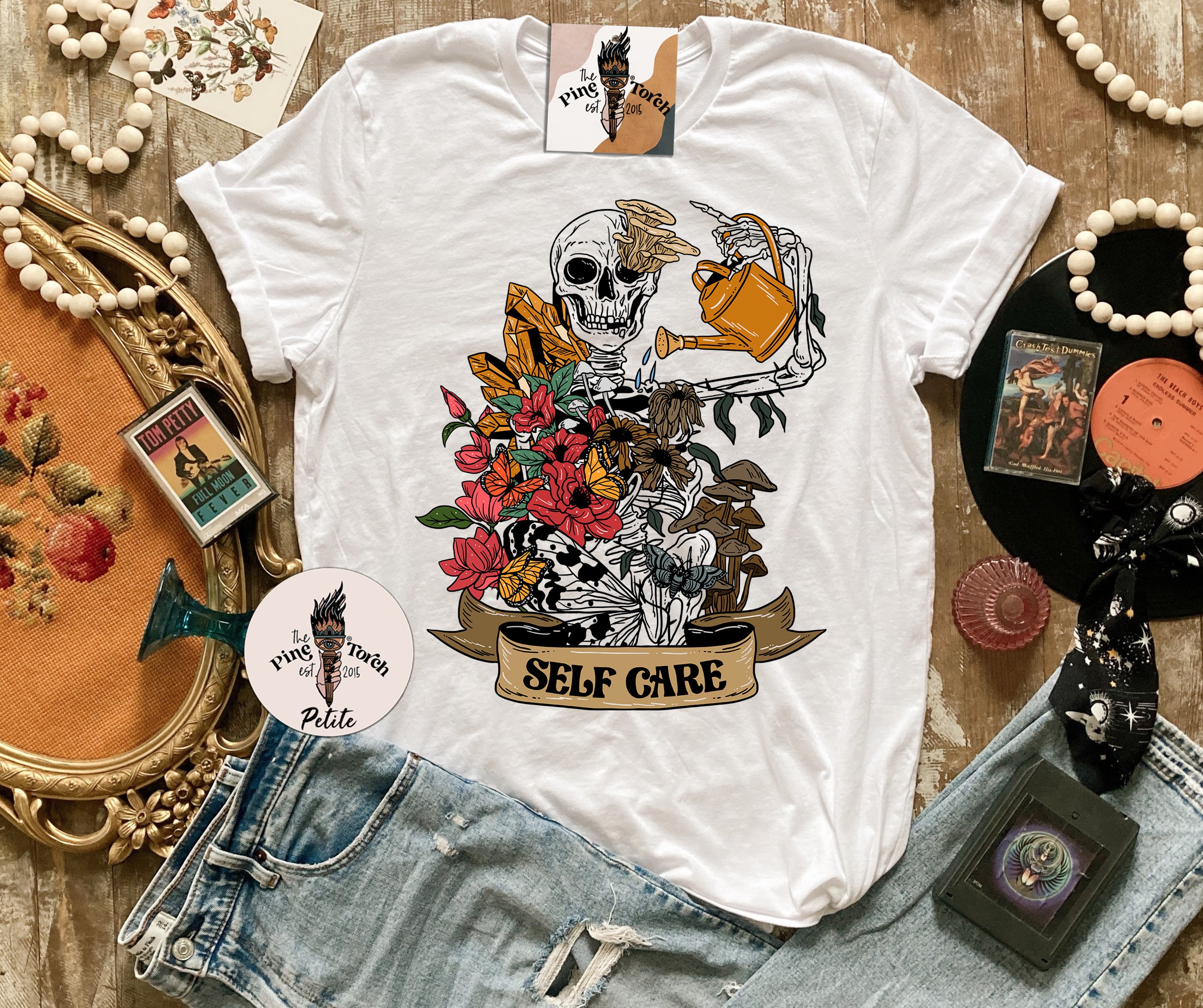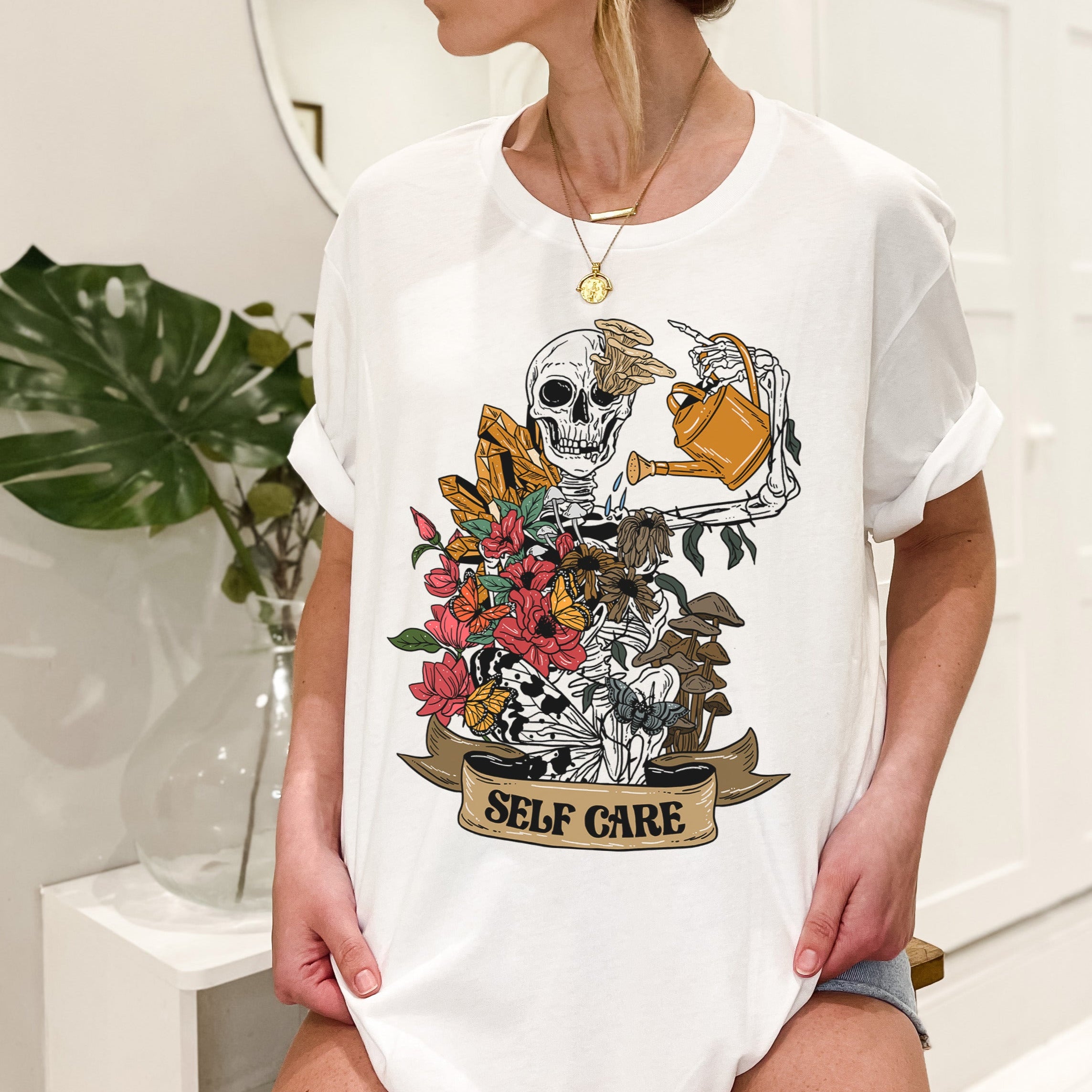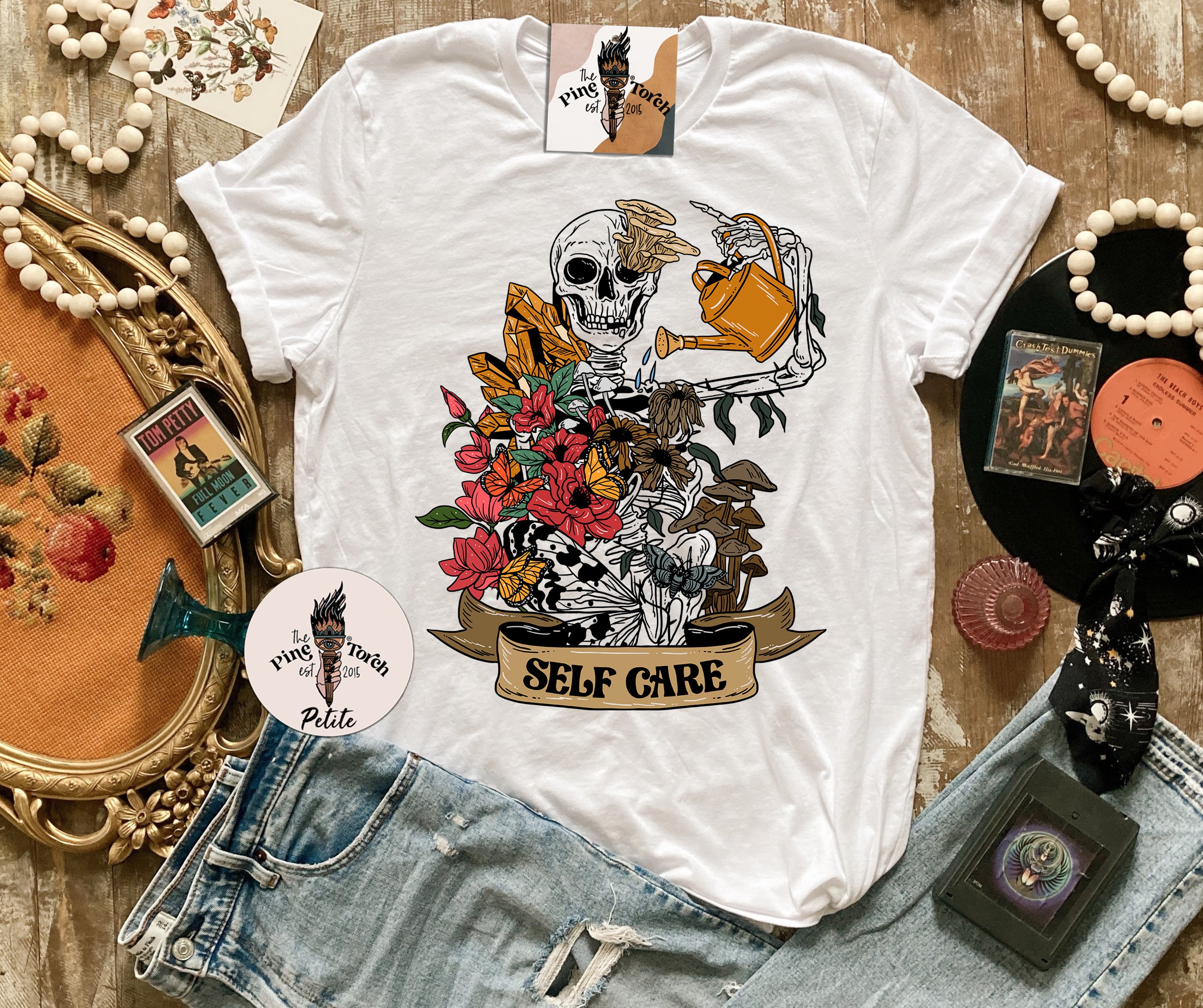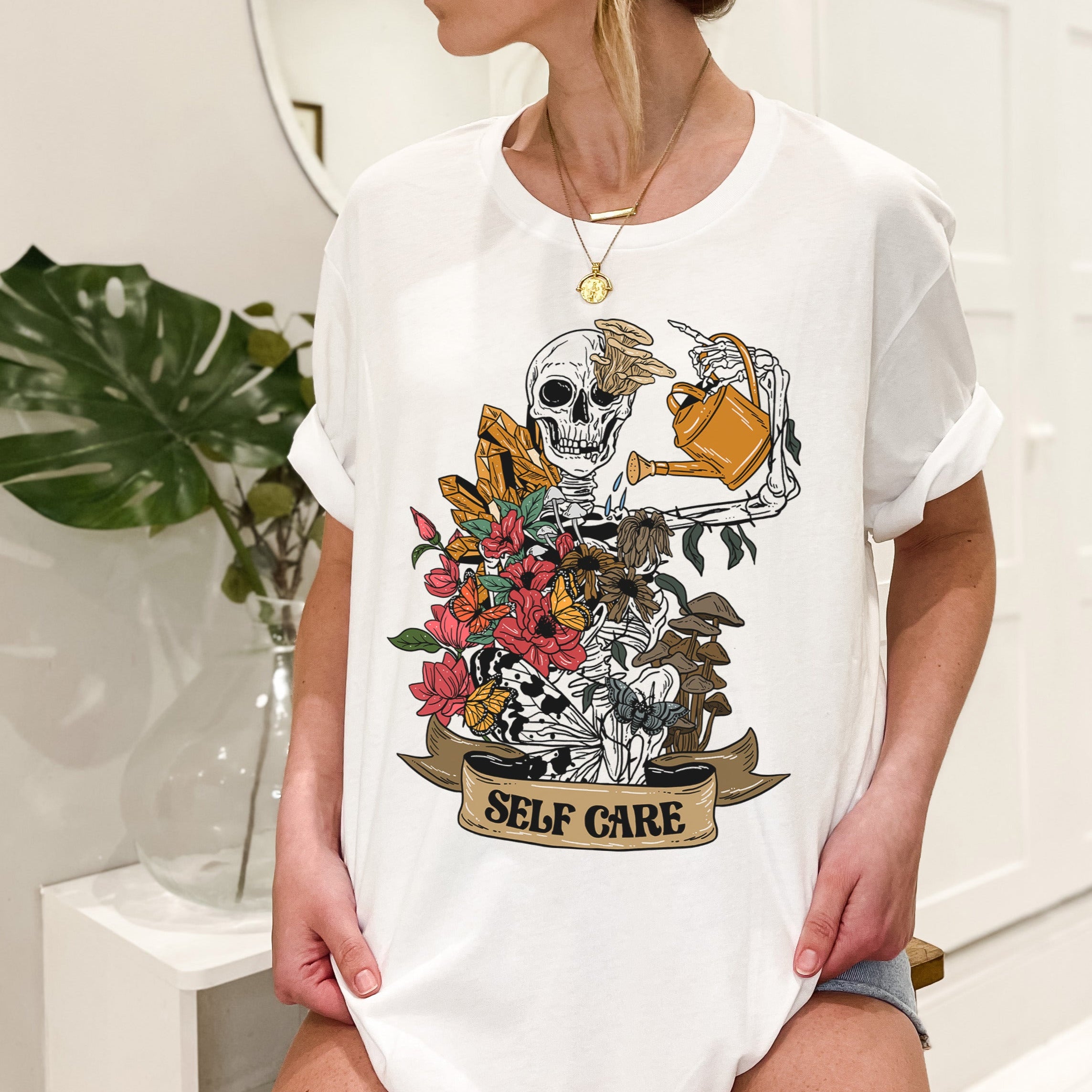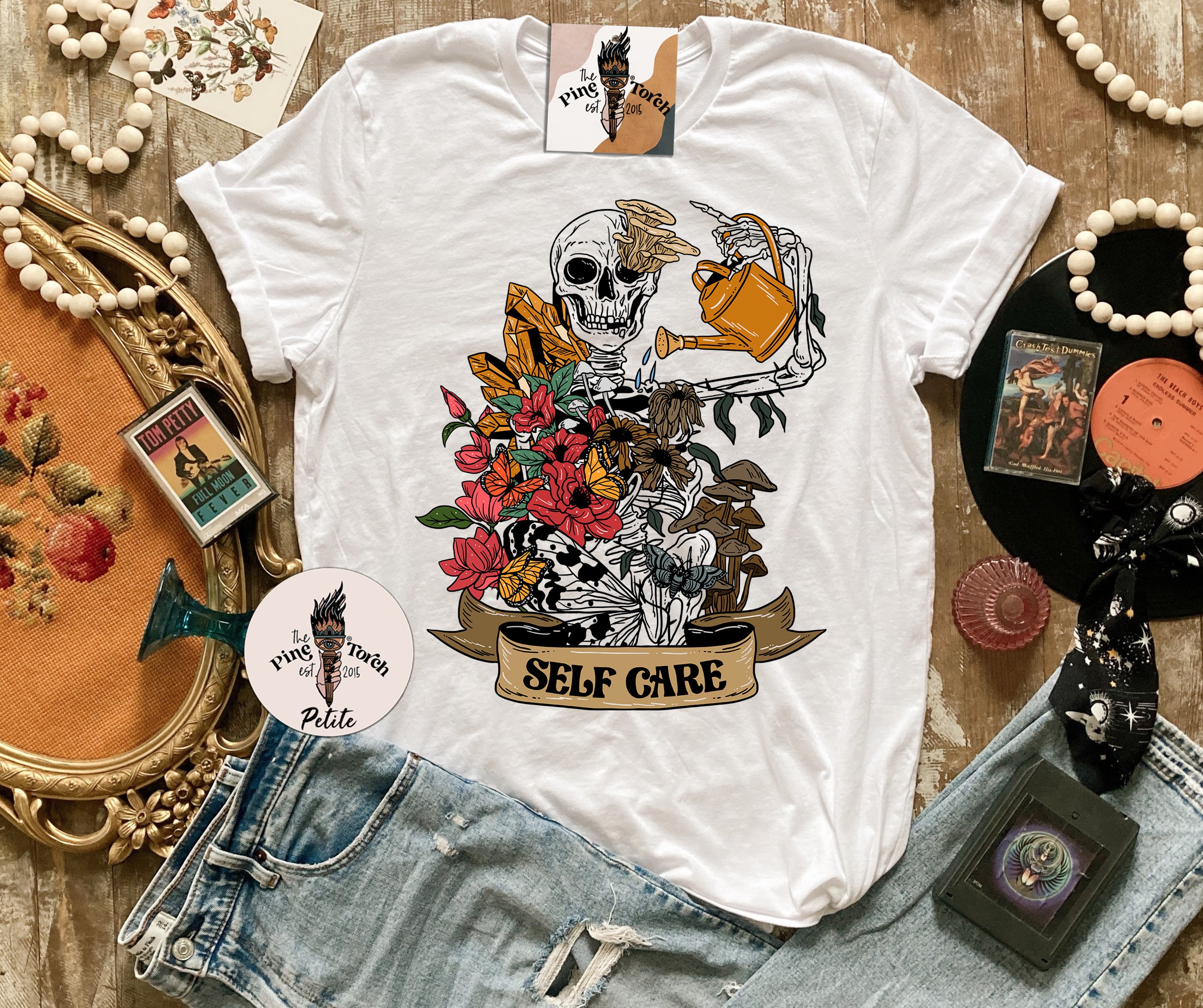 « SELF-CARE SKELETON » UNISEX TEE
Self care is beautifully illustrated by a wilting, decaying skeleton who finds the strength to water itself with a watering can. The moths, mushrooms, wilting leaves begin to come to life and bloom into flowers, vines, and crystals.
Unisex Tee:
XS - 4XL Runs a little bit large. Order down for true to size, or order normally for a longer and more relaxed tee. This tee style is super popular because it drapes, has extra length, but still hugs your curves.