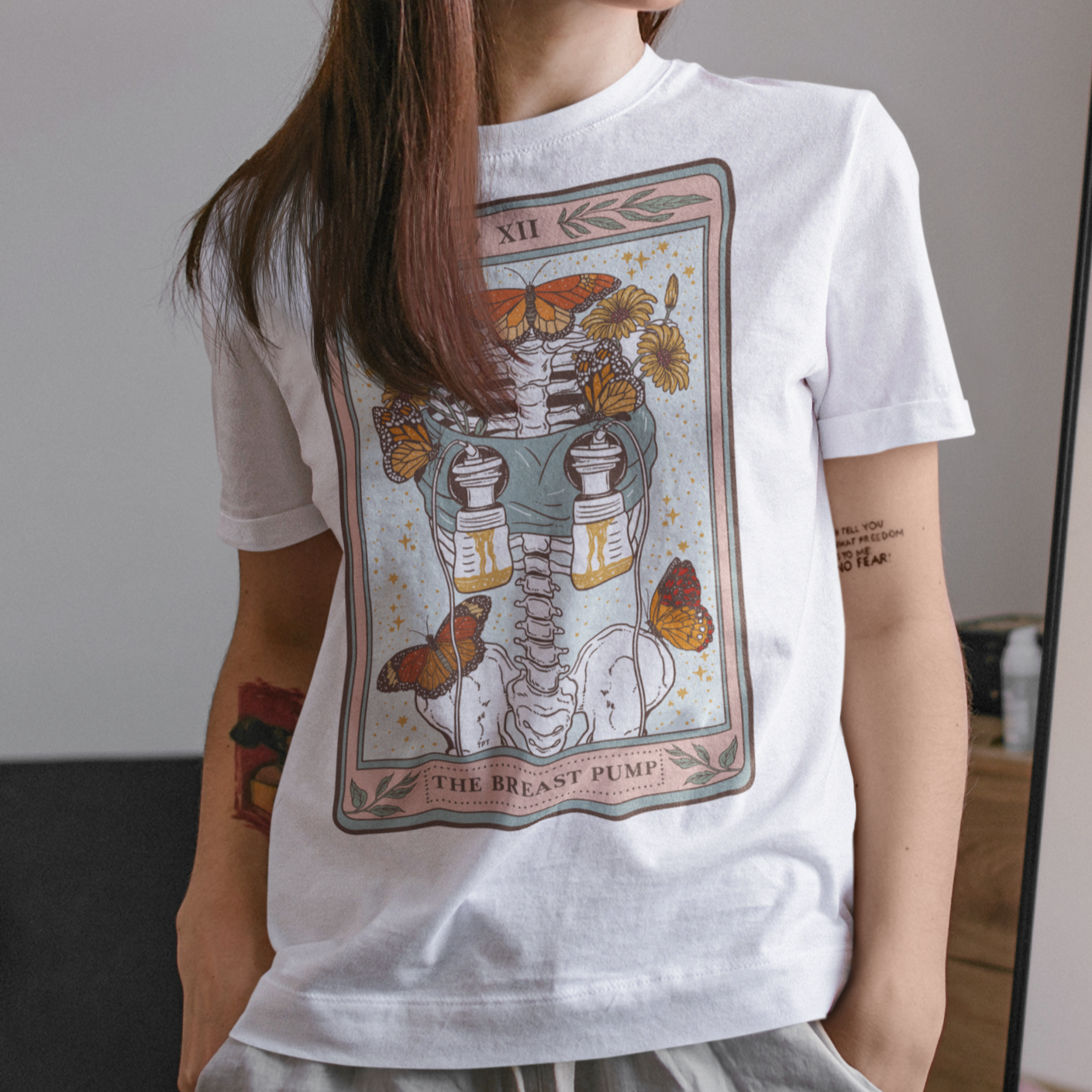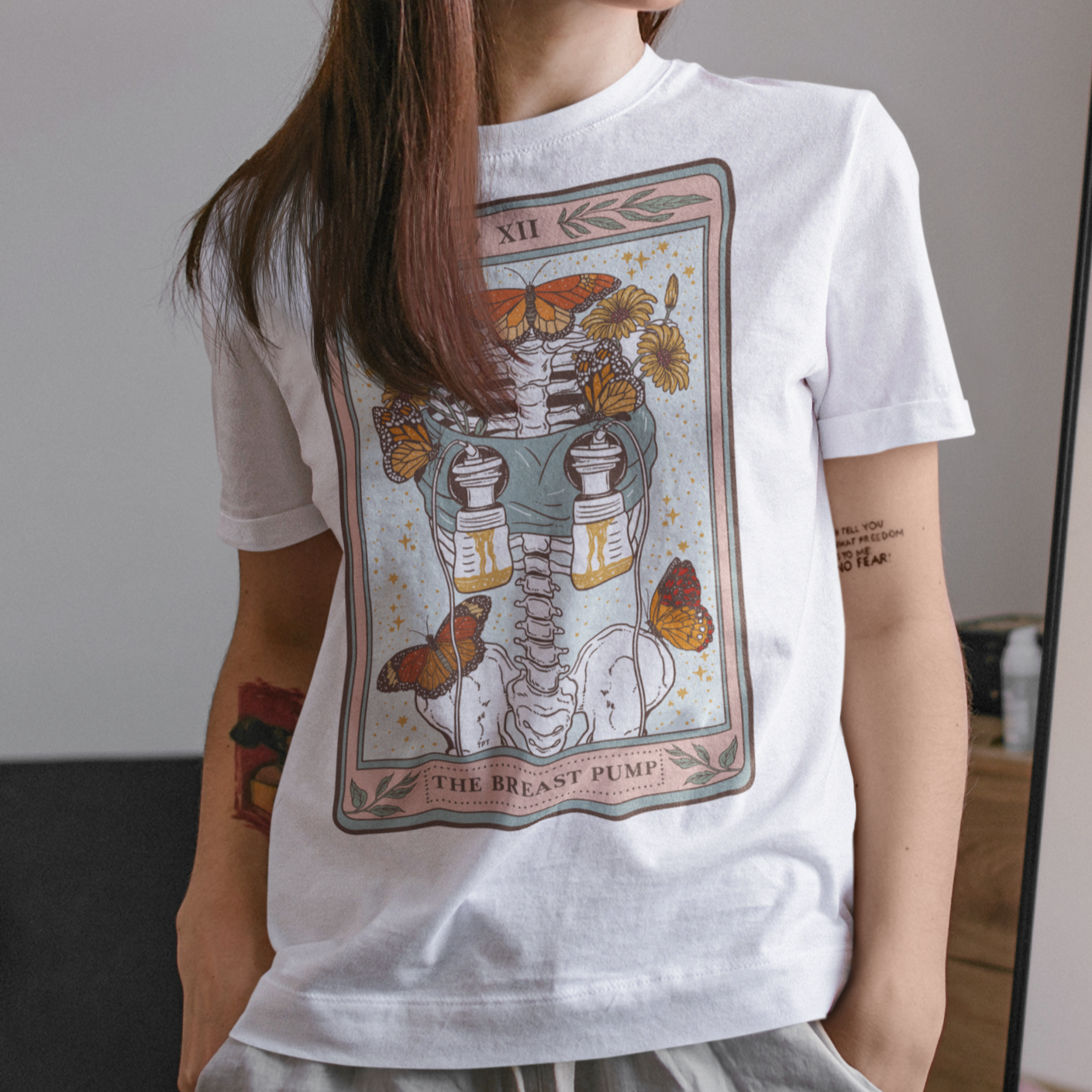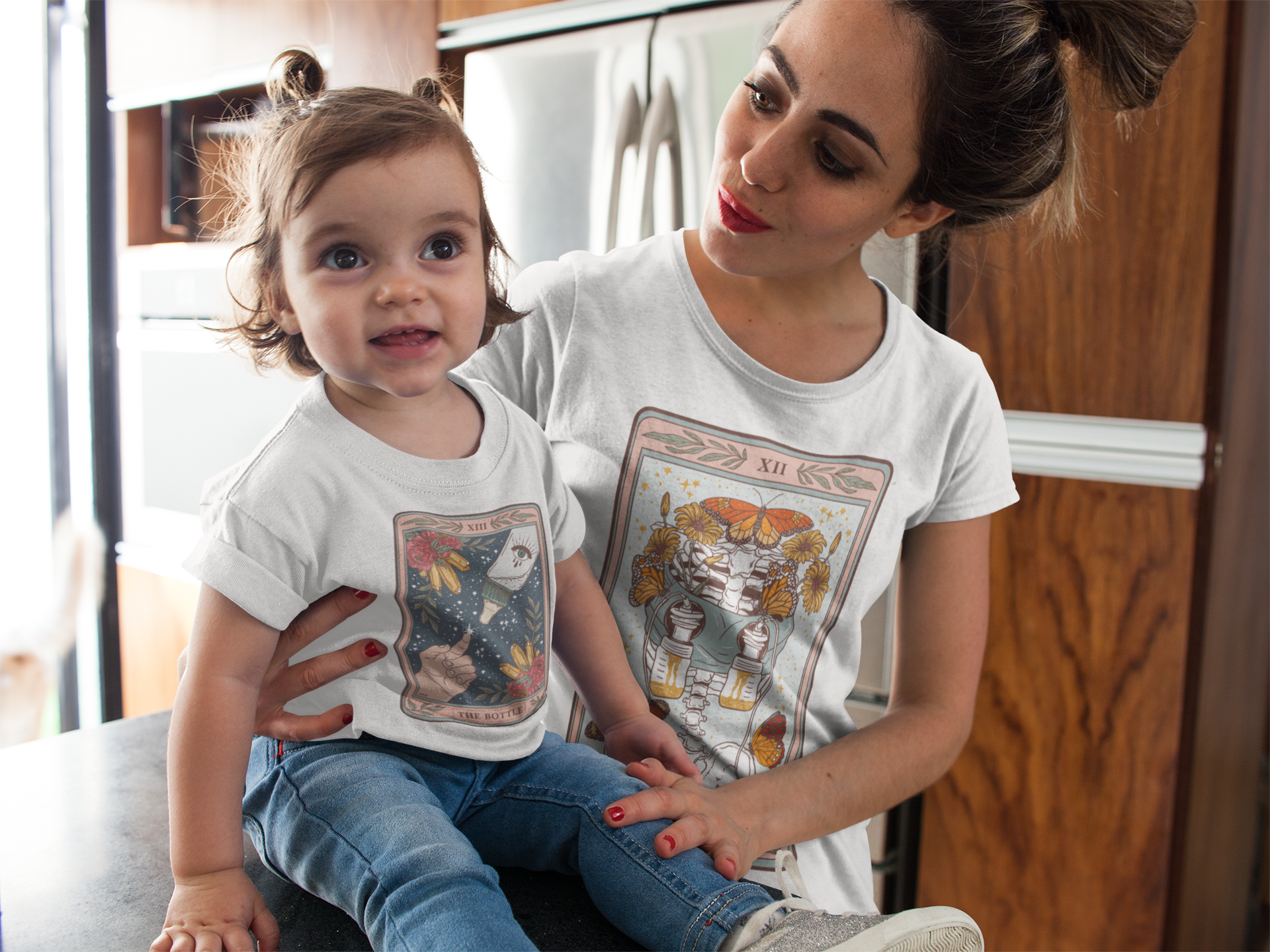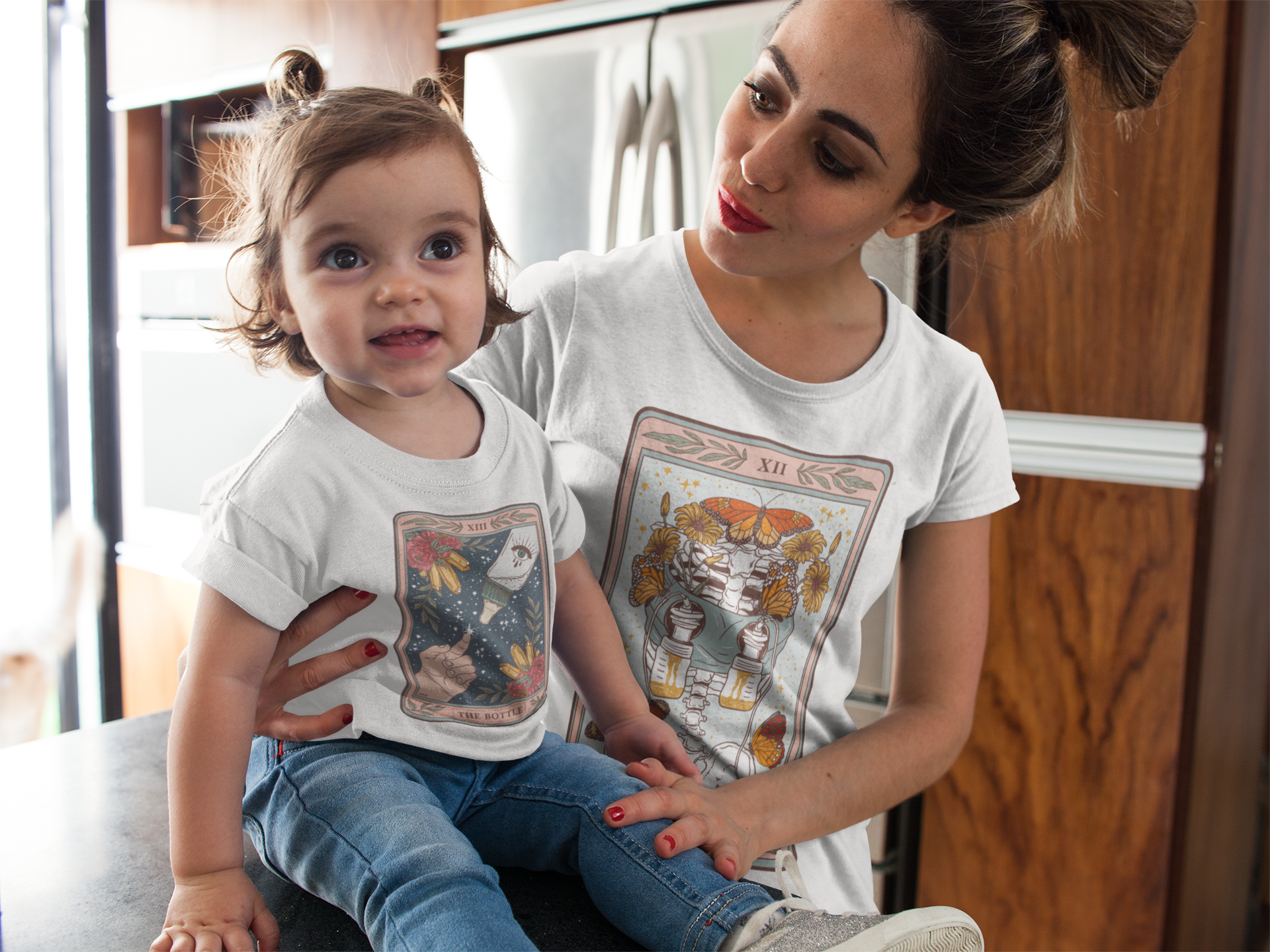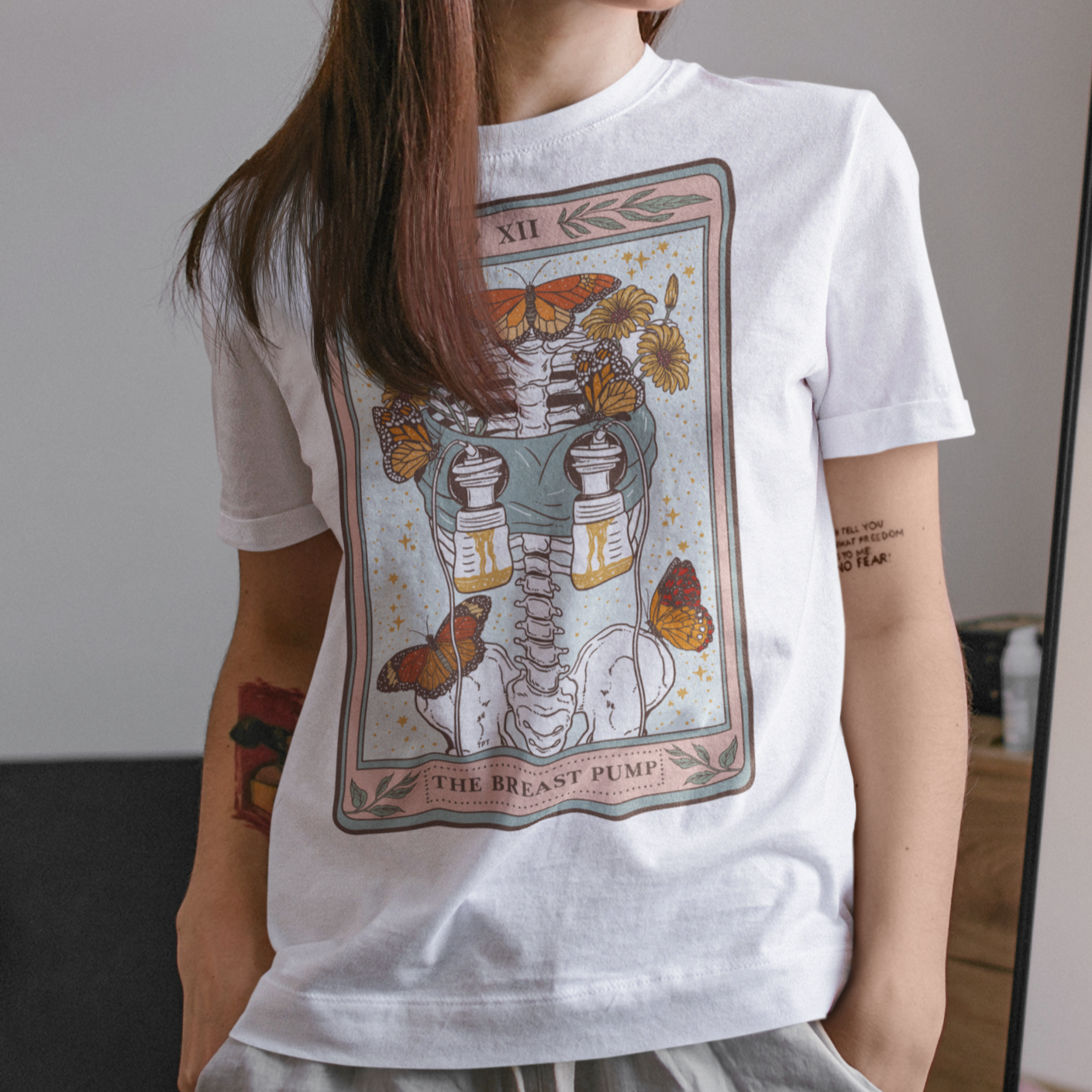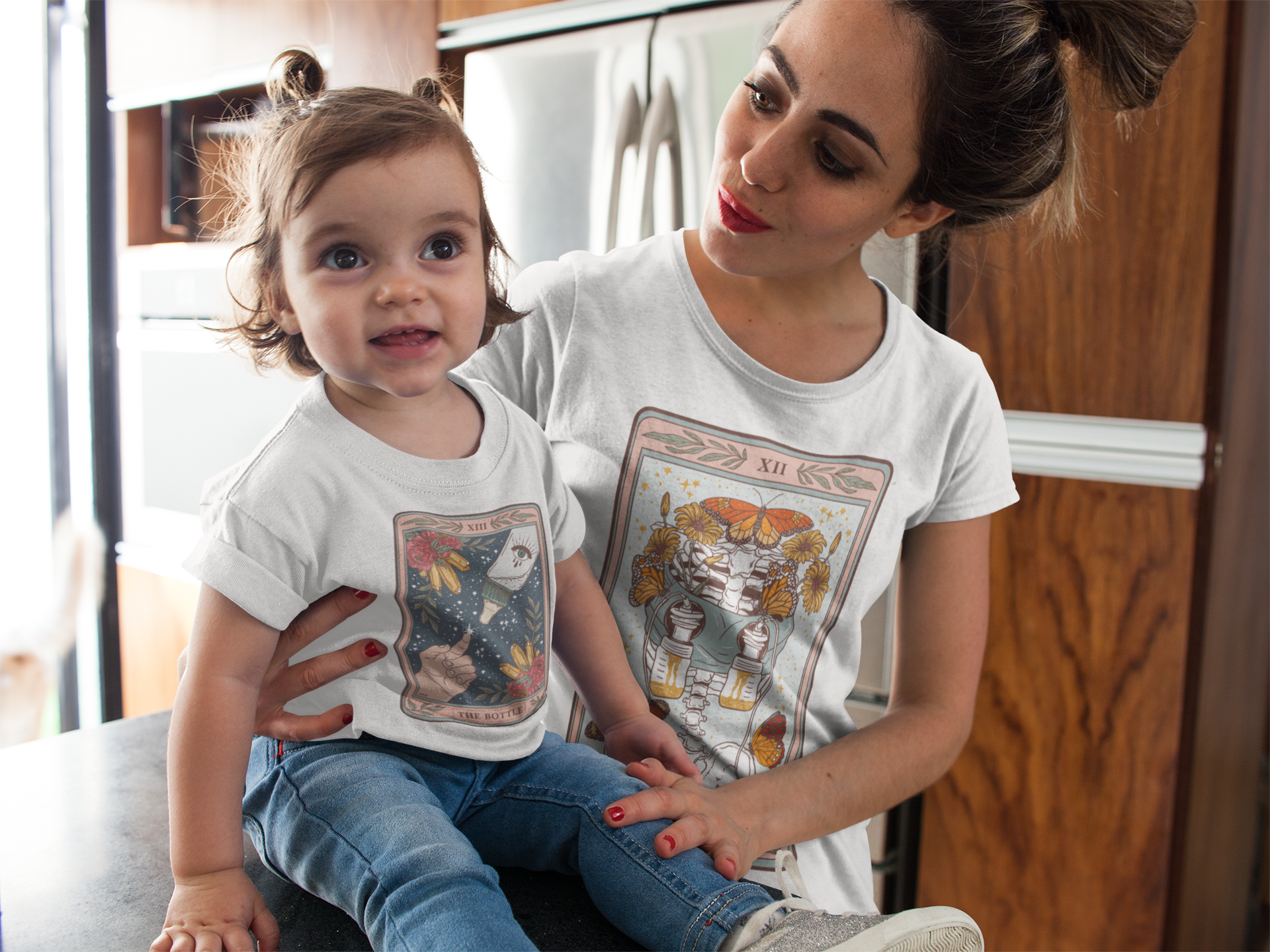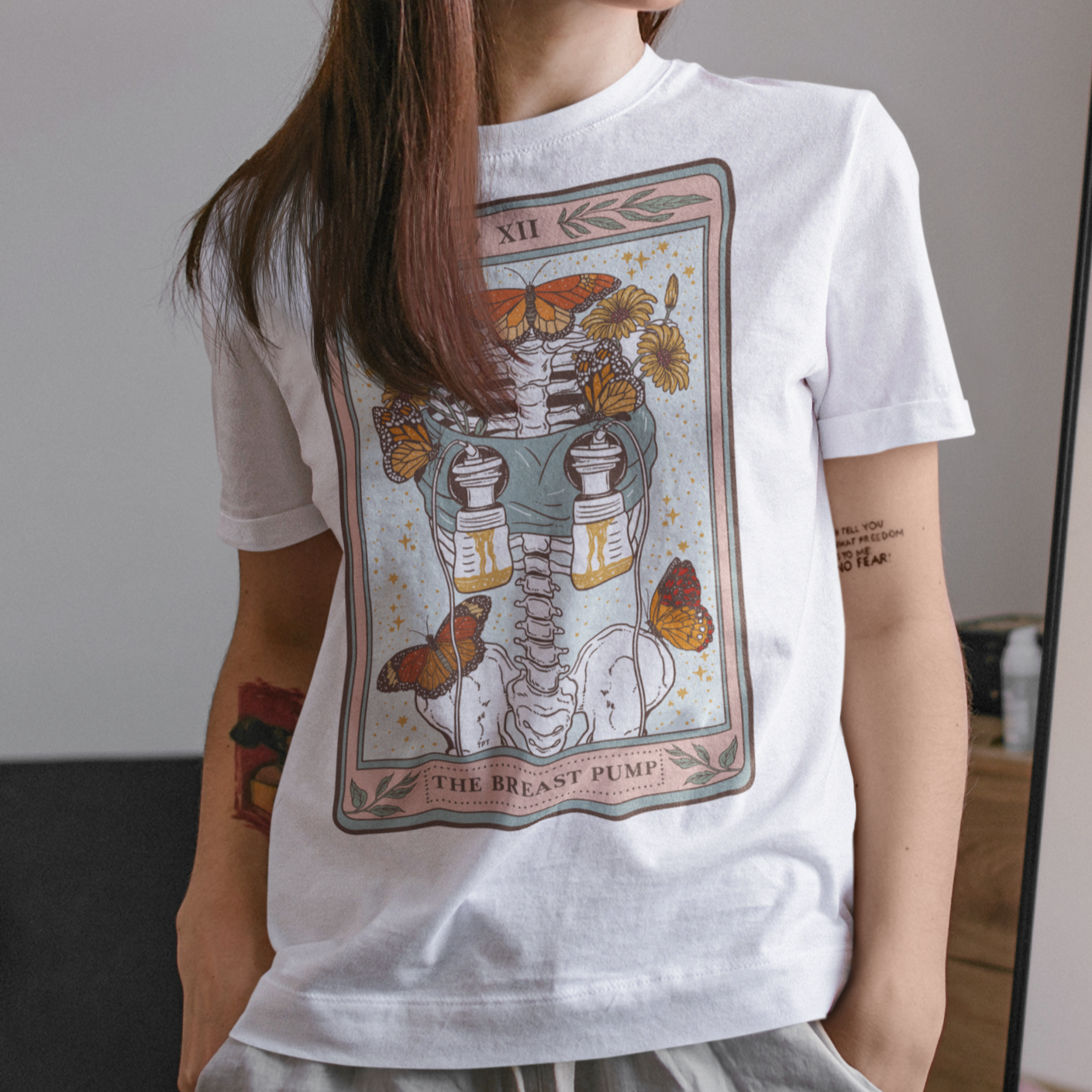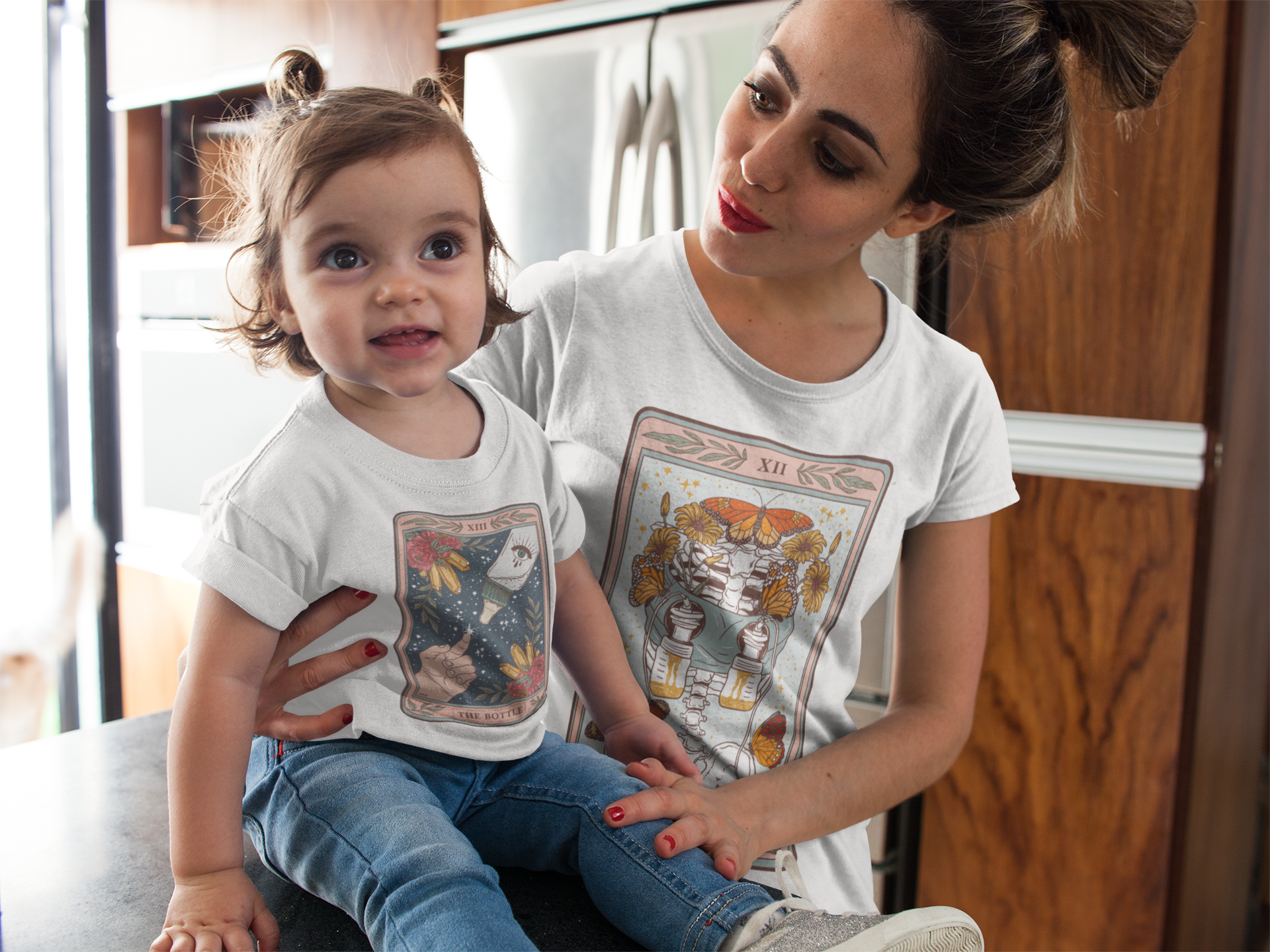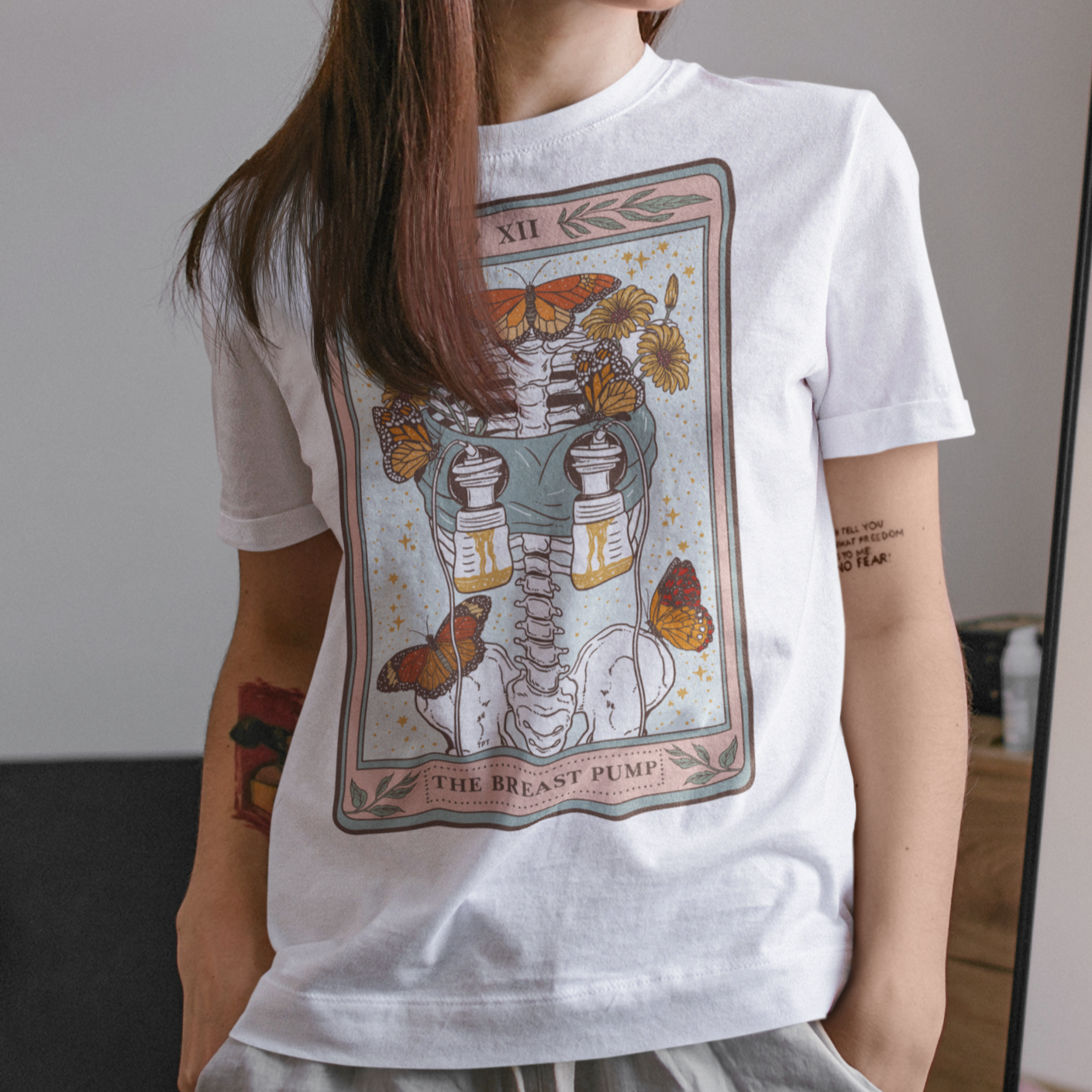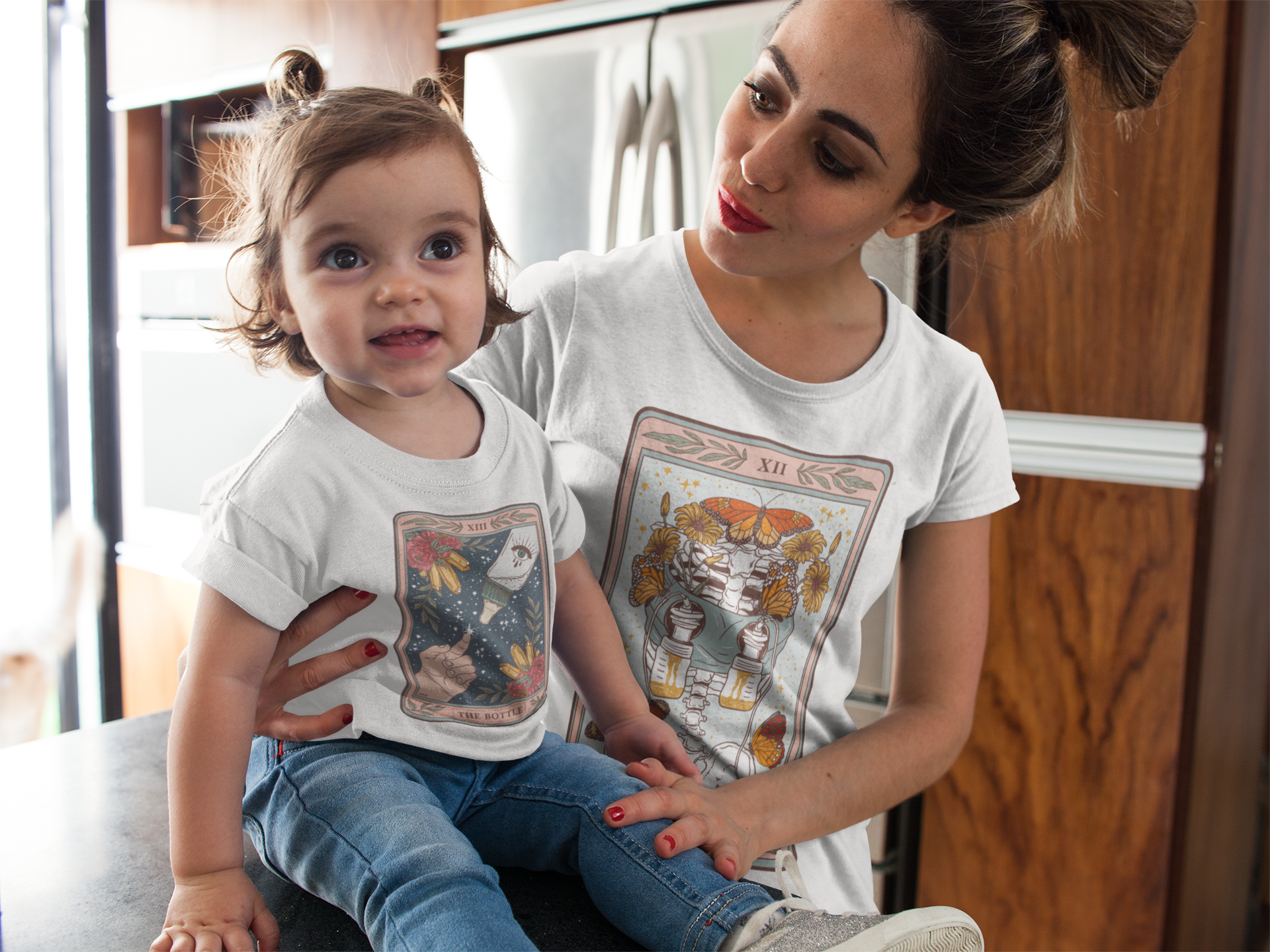 « THE BREAST PUMP TAROT (COLOR DESIGN) » SLOUCHY OR UNISEX TEE
« THE BREAST PUMP » 
A skeleton with flanges, pumping breastmilk eternally to the "weeh-ha...wee-ha" noise. Pretty much how I felt exclusively pumping for my twins. There were times I swore the pump was actually speaking to me, delivering messages from the great beyond while I allowed the machine to milk me for hours per day. Wherever you are in your pumping journey, whether you are an exclusive pumper, or have to tote your pump to work and pray that a conference room door isn't blocked by your sleeping male co-worker, this design is for you!
Did you know I cooked up the idea for The Pine Torch while connected to my breast pump 6 years ago?! Being an exclusive pumper is so ingrained in me as a mother that I could never forget. The flanges, the membranes, the tubing, the blocked milk ducts. You deserve an award, mama!
Get the matching: "THE BOTTLE" bodysuit or tee for the perfect Mommy and Me set!

HERE'S HOW IT FITS:
Go with the flow in this go-to tee designed to perfectly drape over a woman's body, this tank features a slouchy fit that can pull slightly off the shoulder for an ultra-sleek look. Runs big, order down.
S: Fits sizes 2-4
M: Fits sizes 6-10
L: Fits sizes 10-14
XL: Fits sizes 14-18
Tee printed on women's Slouchy Tee
Unisex Tee:
XS - 3XL Runs a little bit large. Order down for true to size, or order normally for a longer and more relaxed tee. This tee style is super popular because it drapes, has extra length, but still hugs your curves.
View our size chart HERE.
THE PINE TORCH IS A BRAND OF ETHEREAL, EDGY, AND ENLIGHTENED ART APPAREL FOR RADICALLY AUTHENTIC LIGHT WORKERS.