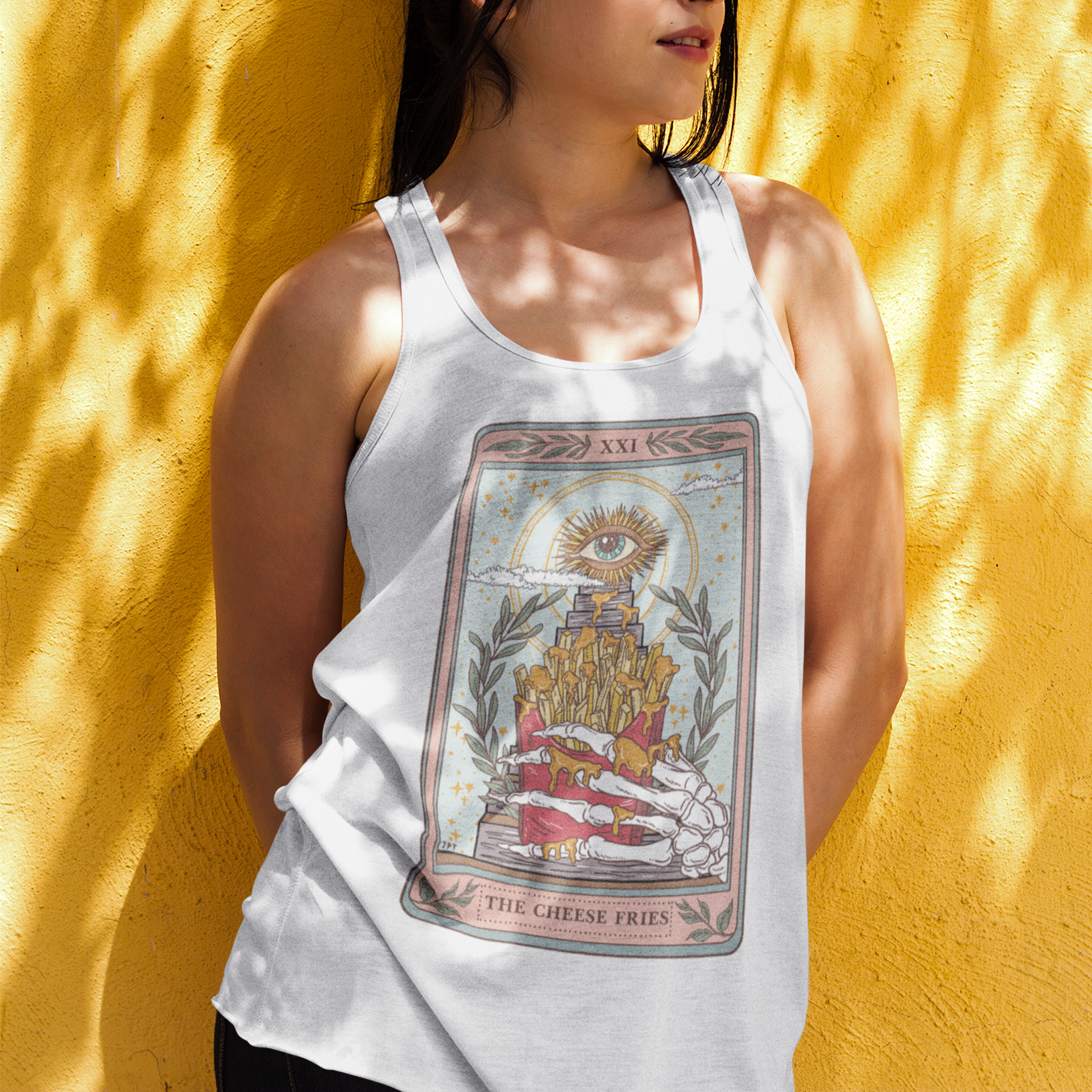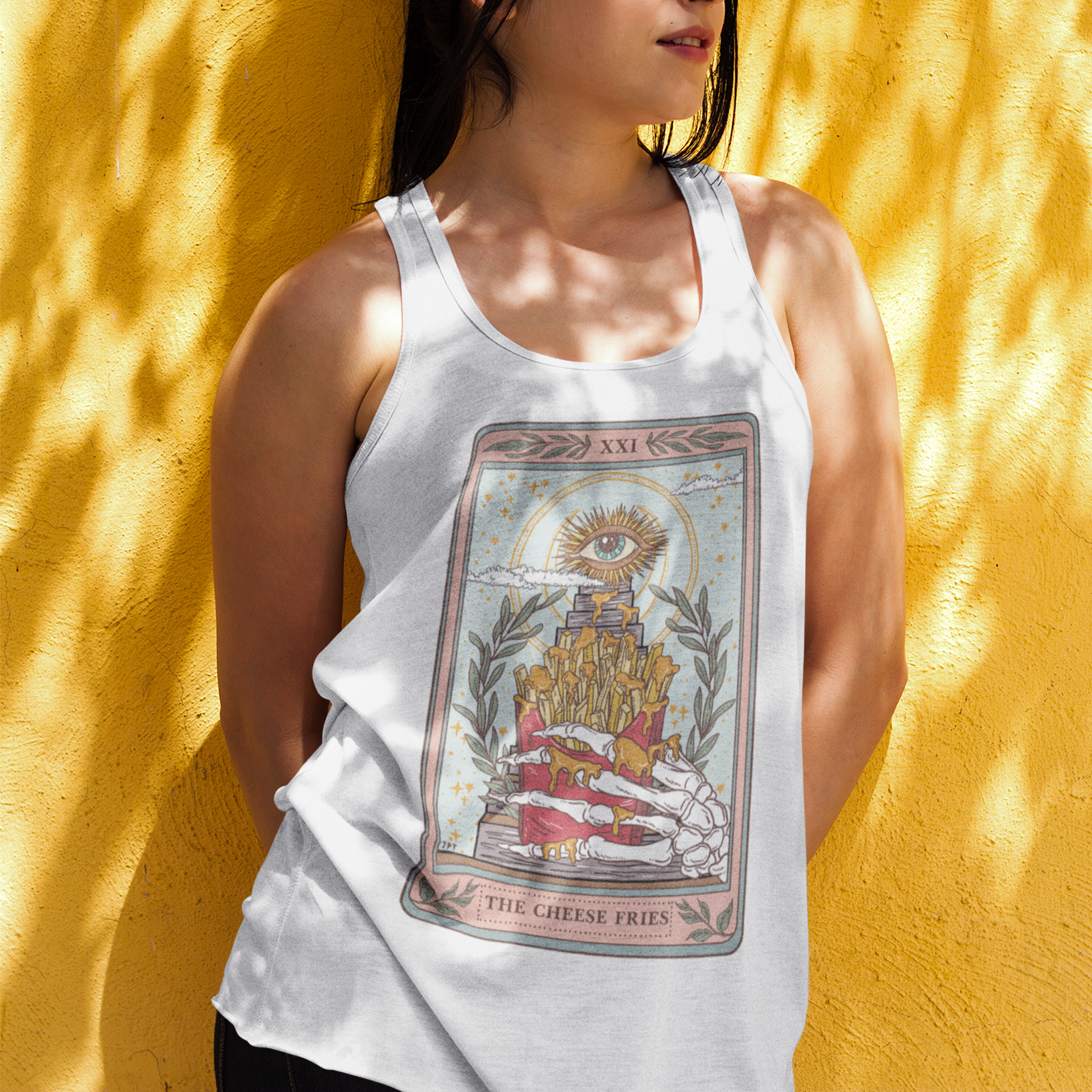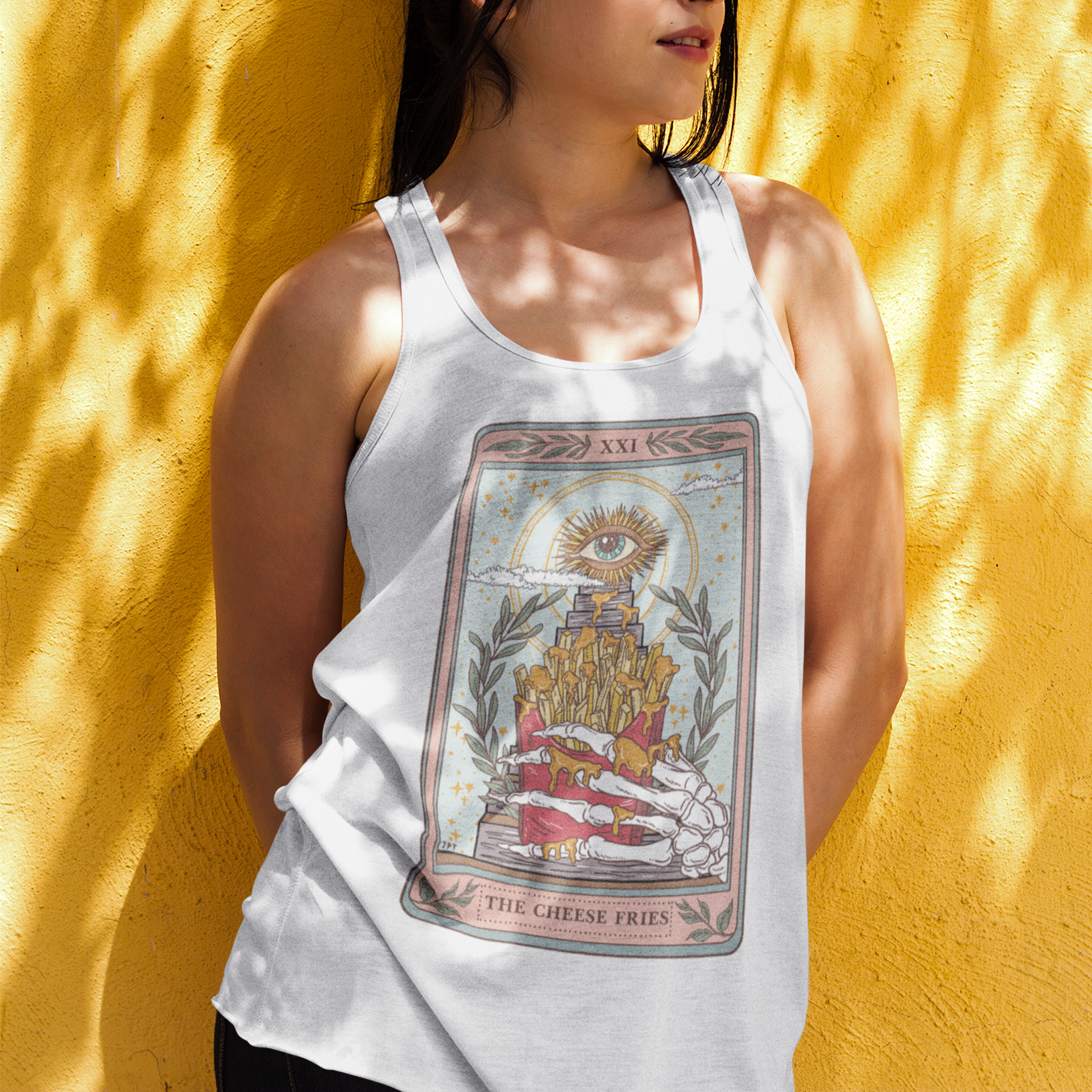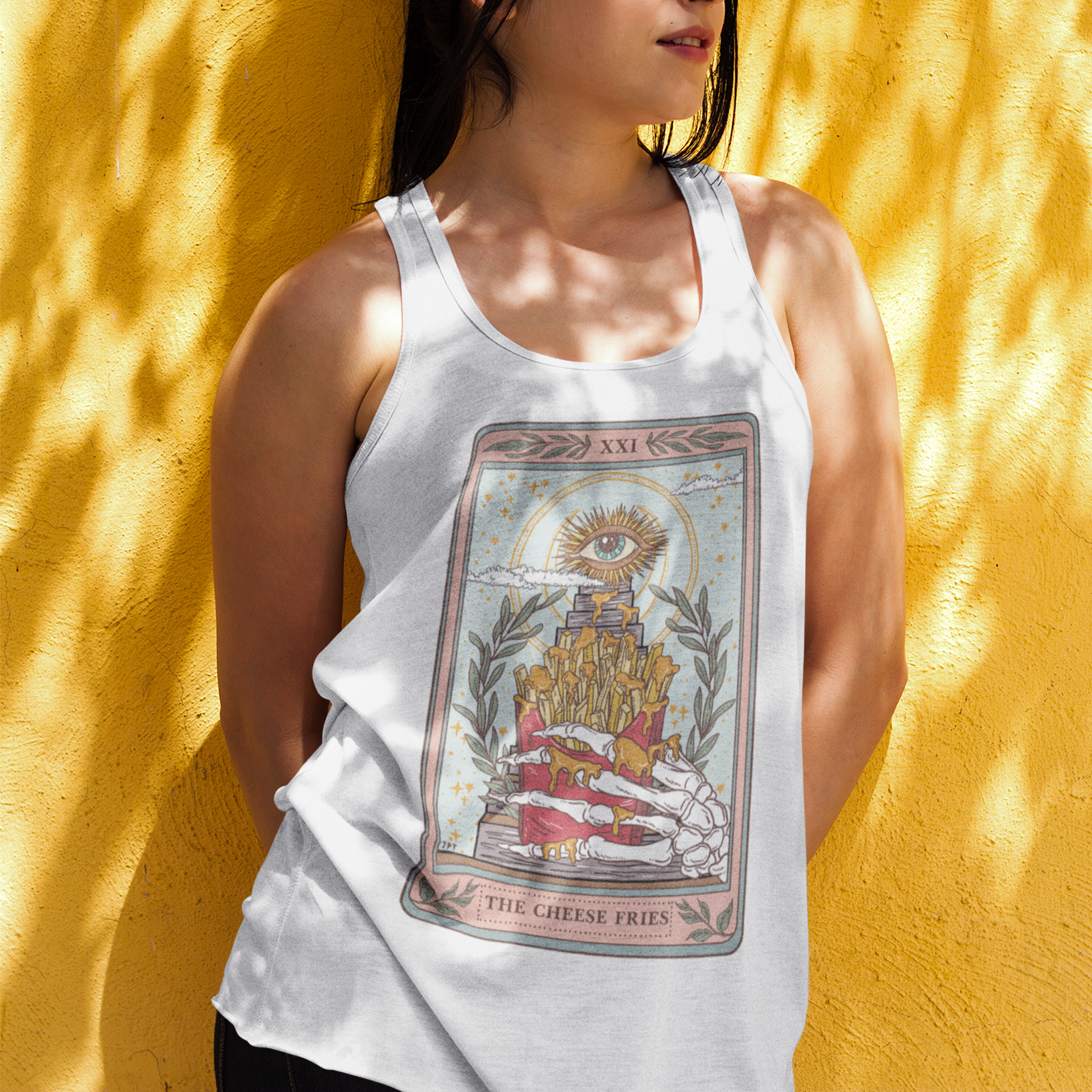 « THE CHEESE FRIES » WOMEN'S SLOUCHY or RACERBACK TANK
TAROT CARD COLLECTION « THE CHEESE FRIES » WOMEN'S TANK
Say cheese! If cheese fries are anywhere near as important to you as they are to us, then this occult, mystical cheese fries tarot card is for you! A mystical stairway leads up to a fountain of cheese. Pretty much the tops.
S: Fits sizes 2-4
M: Fits sizes 6-10
L: Fits sizes 10-14
XL: Fits sizes 14-18
Tank printed on women's Slouchy Tank.
View our size chart HERE.