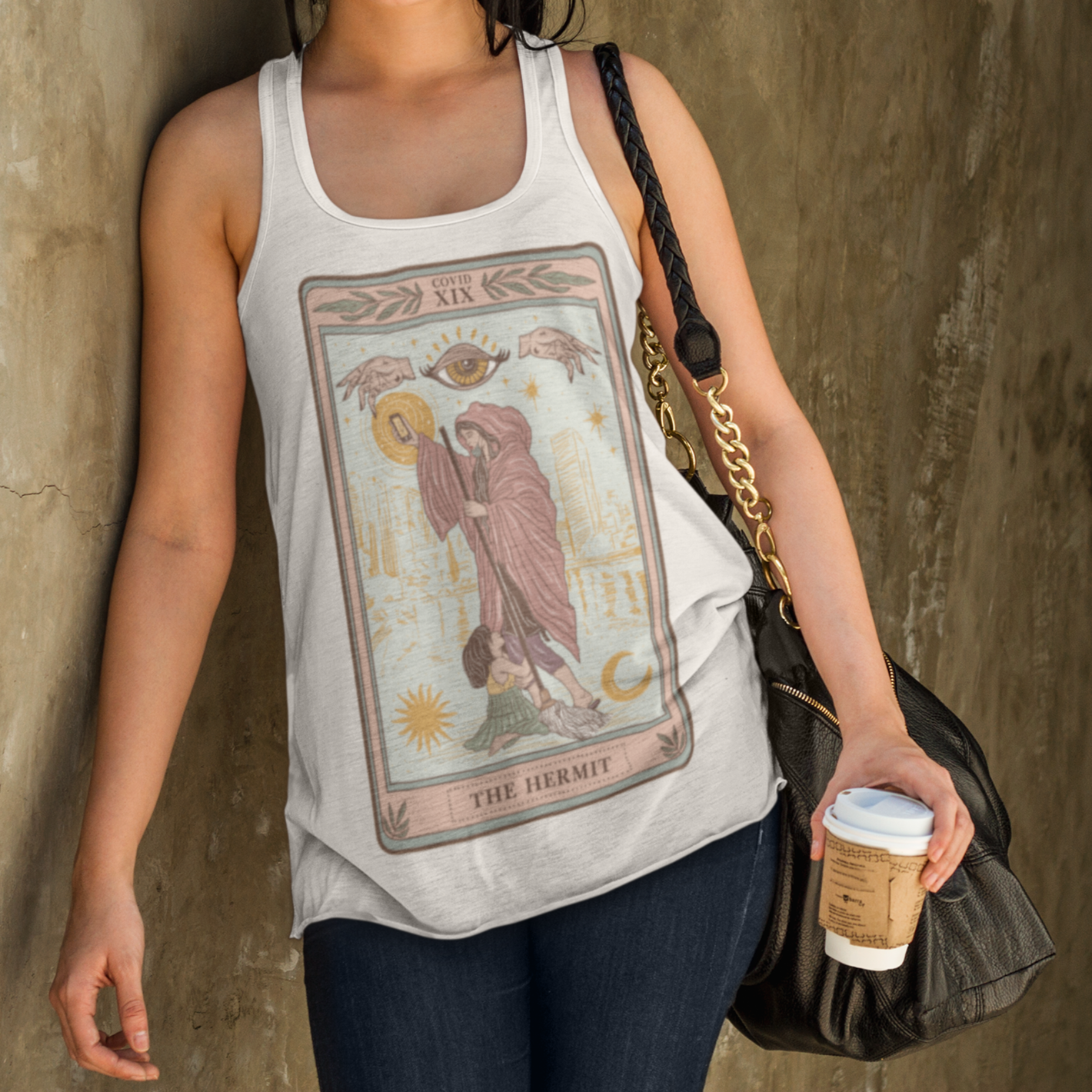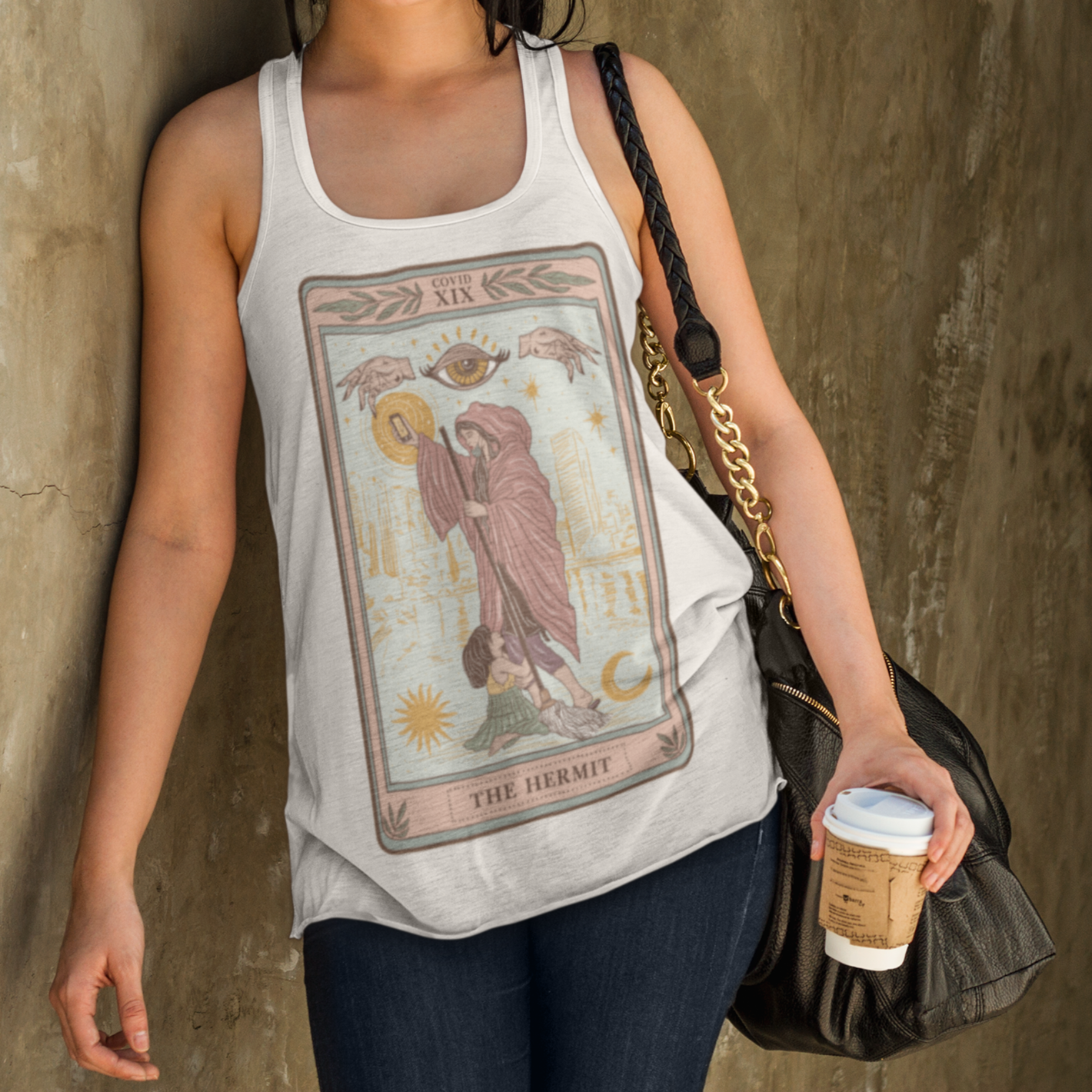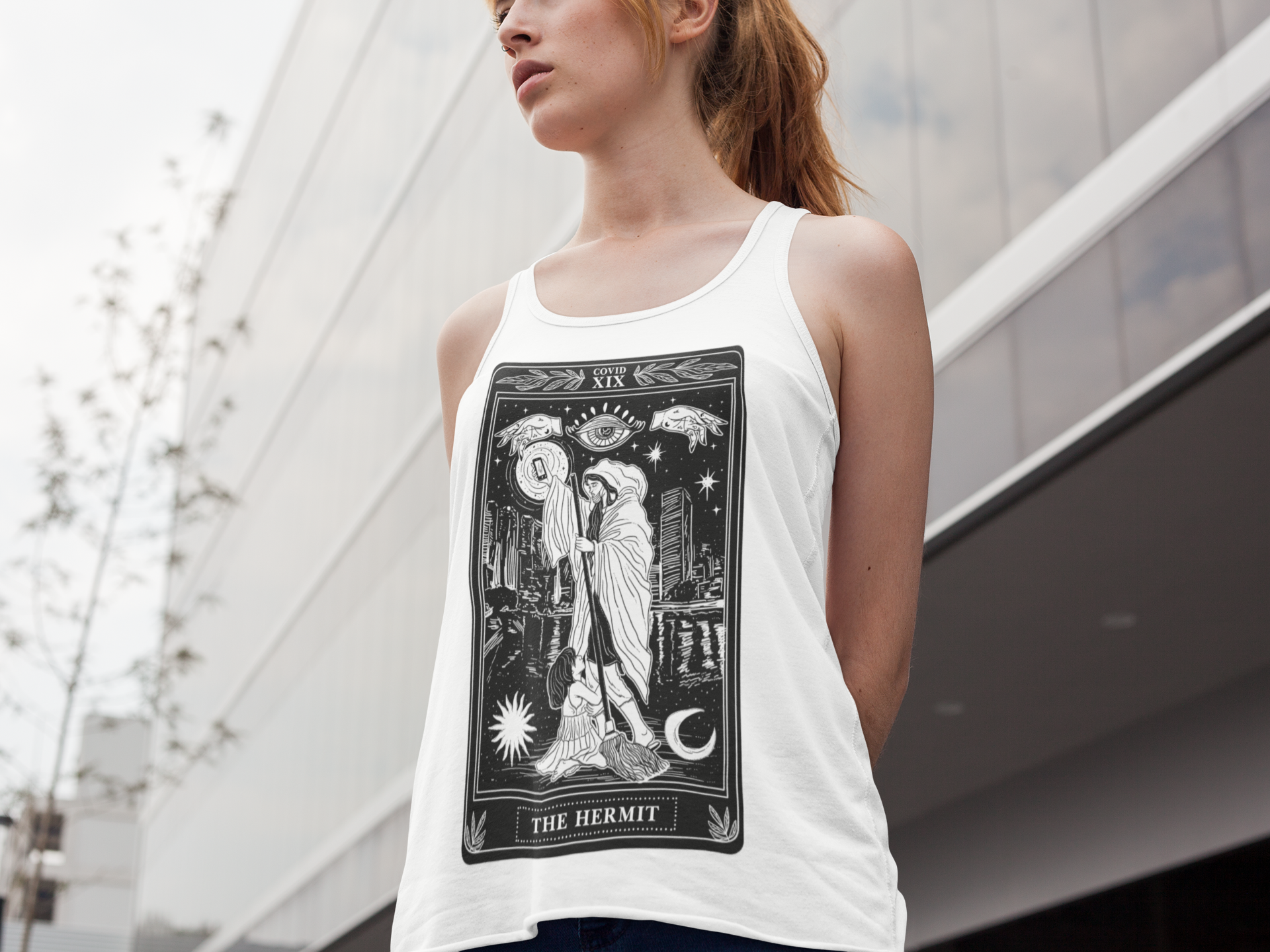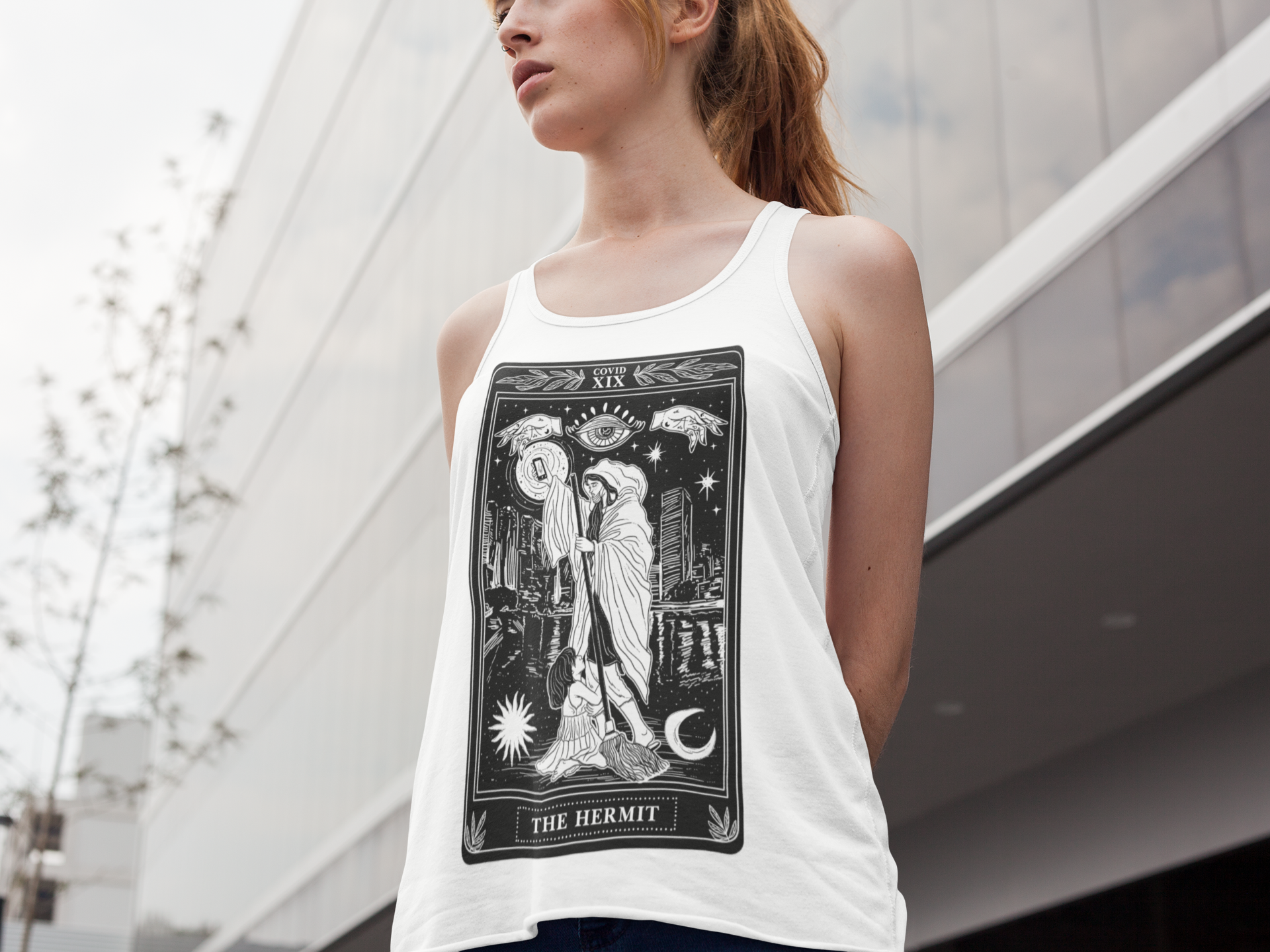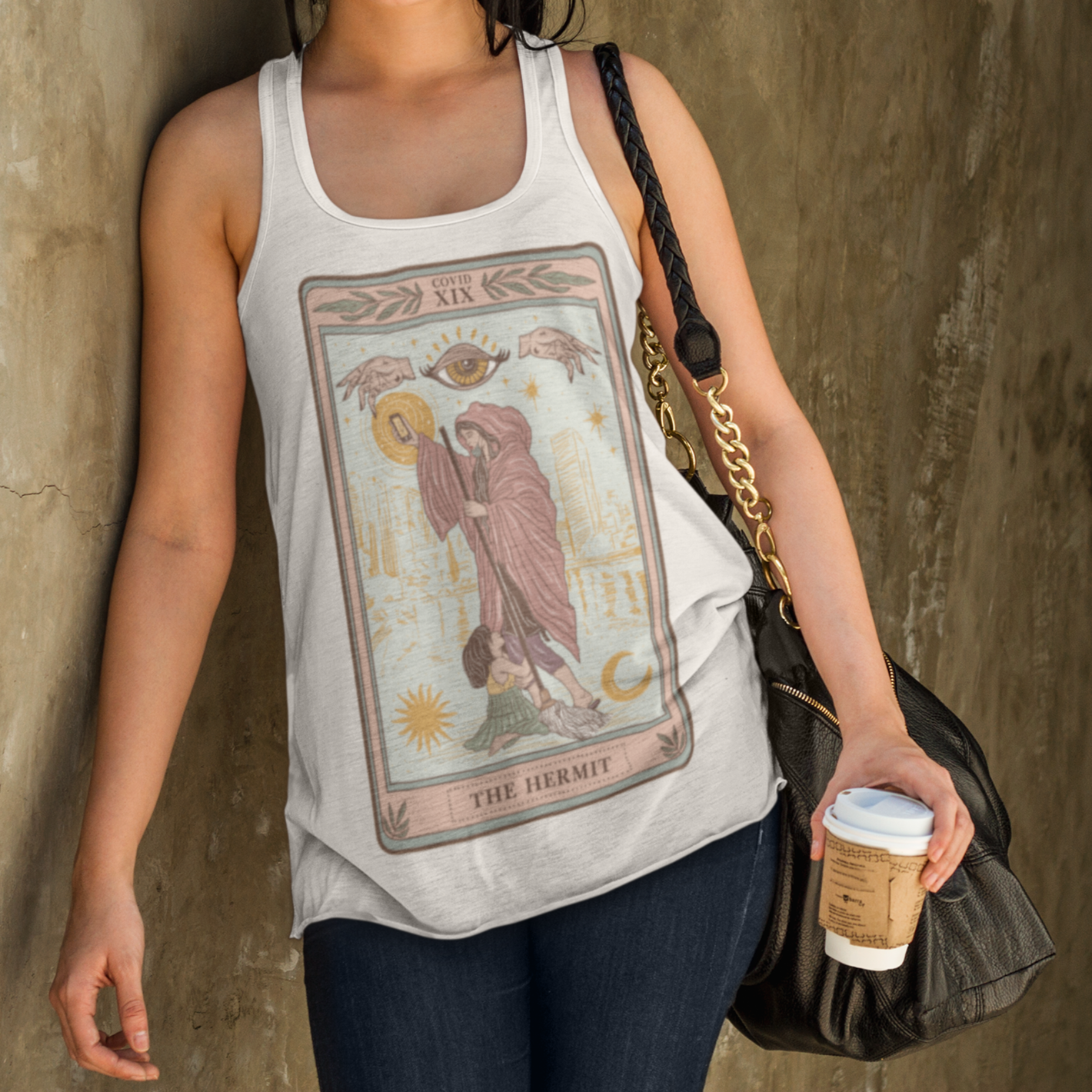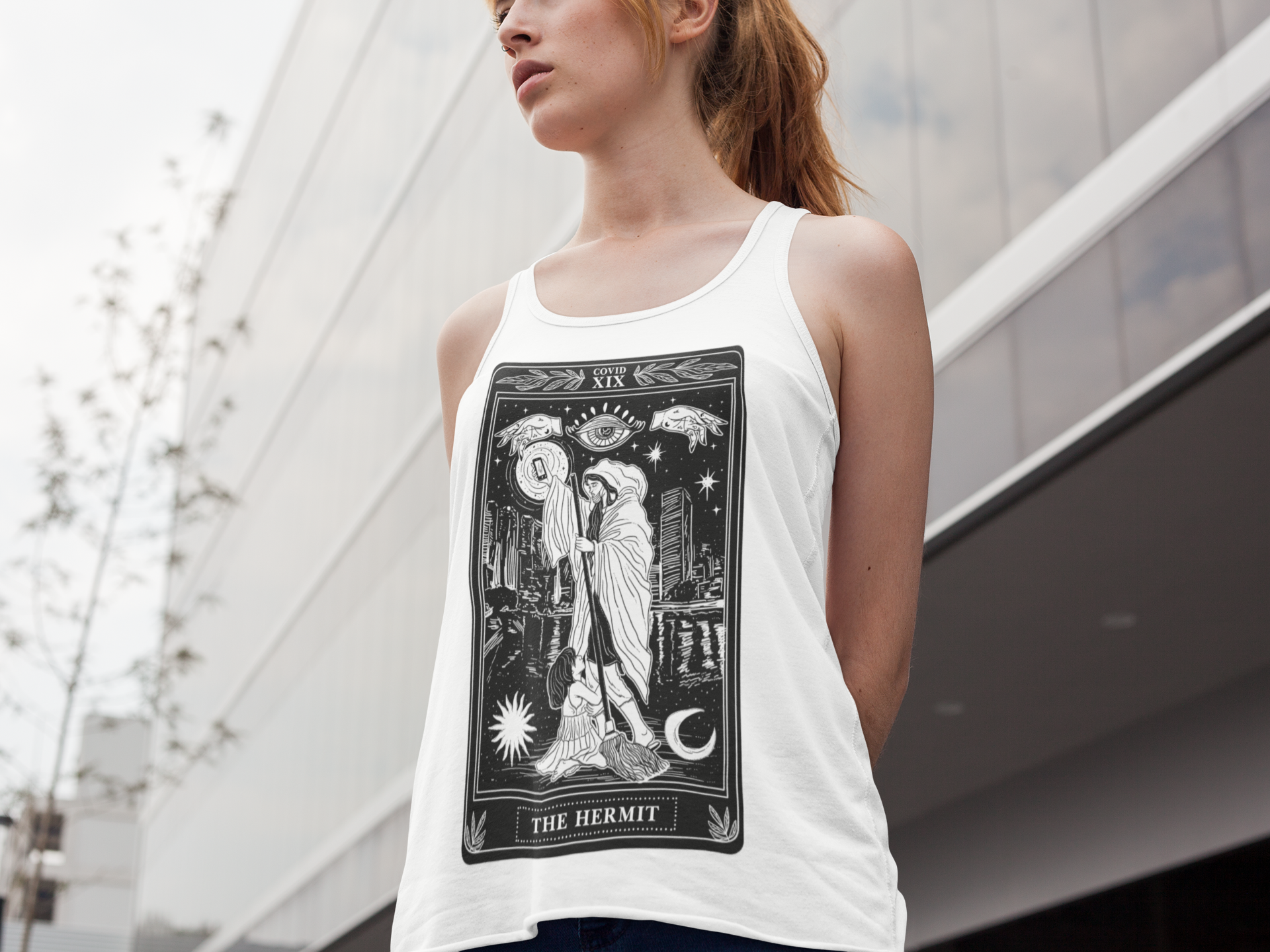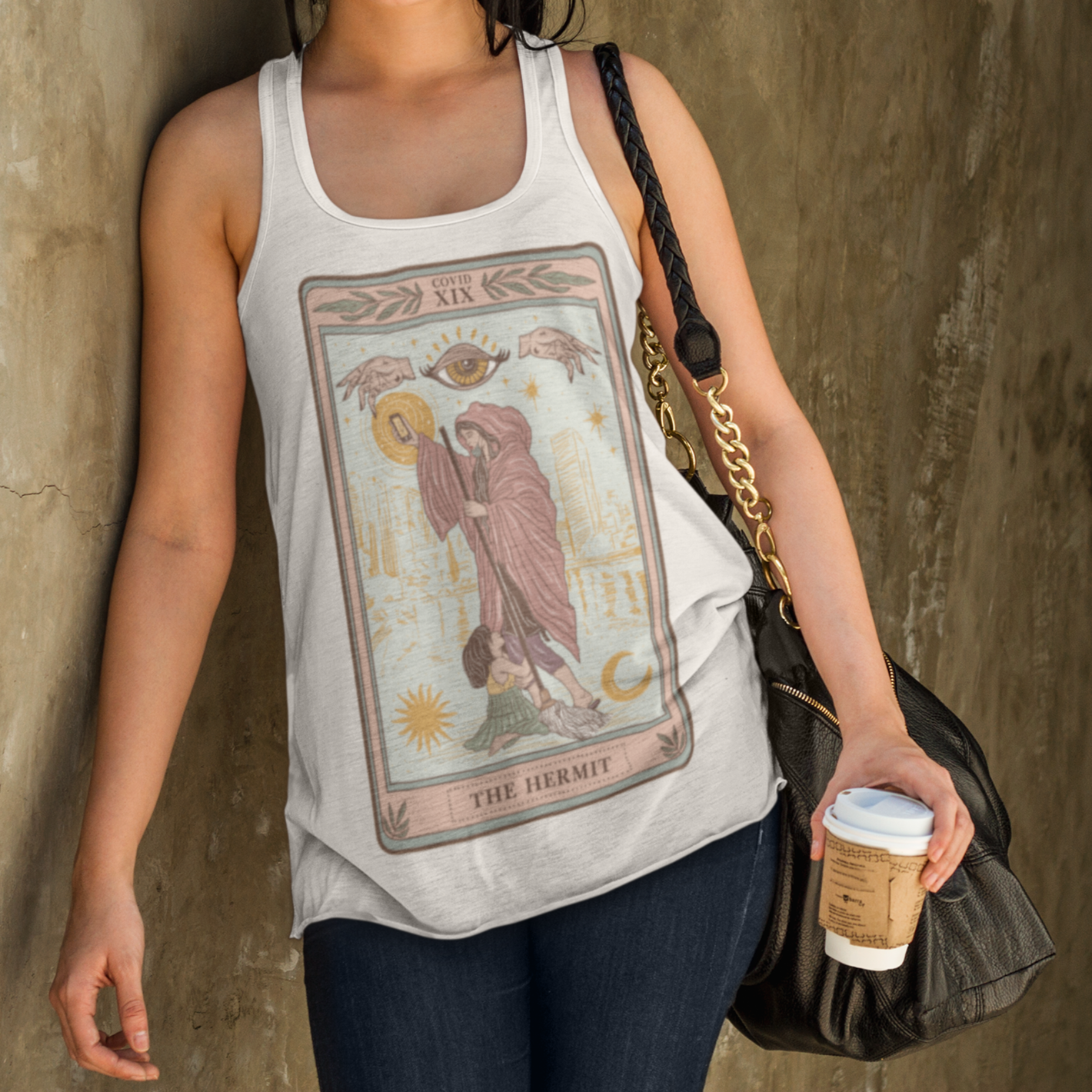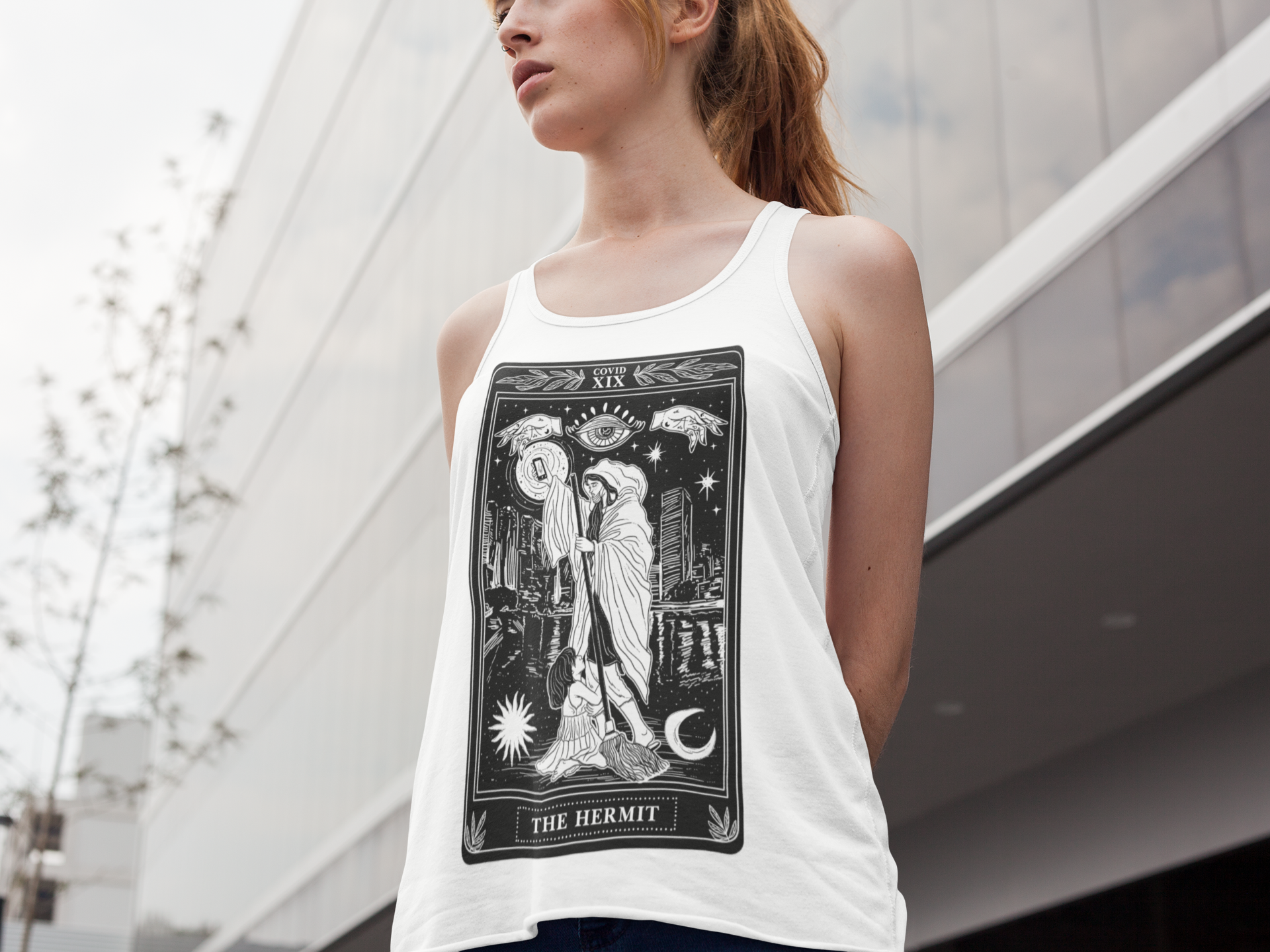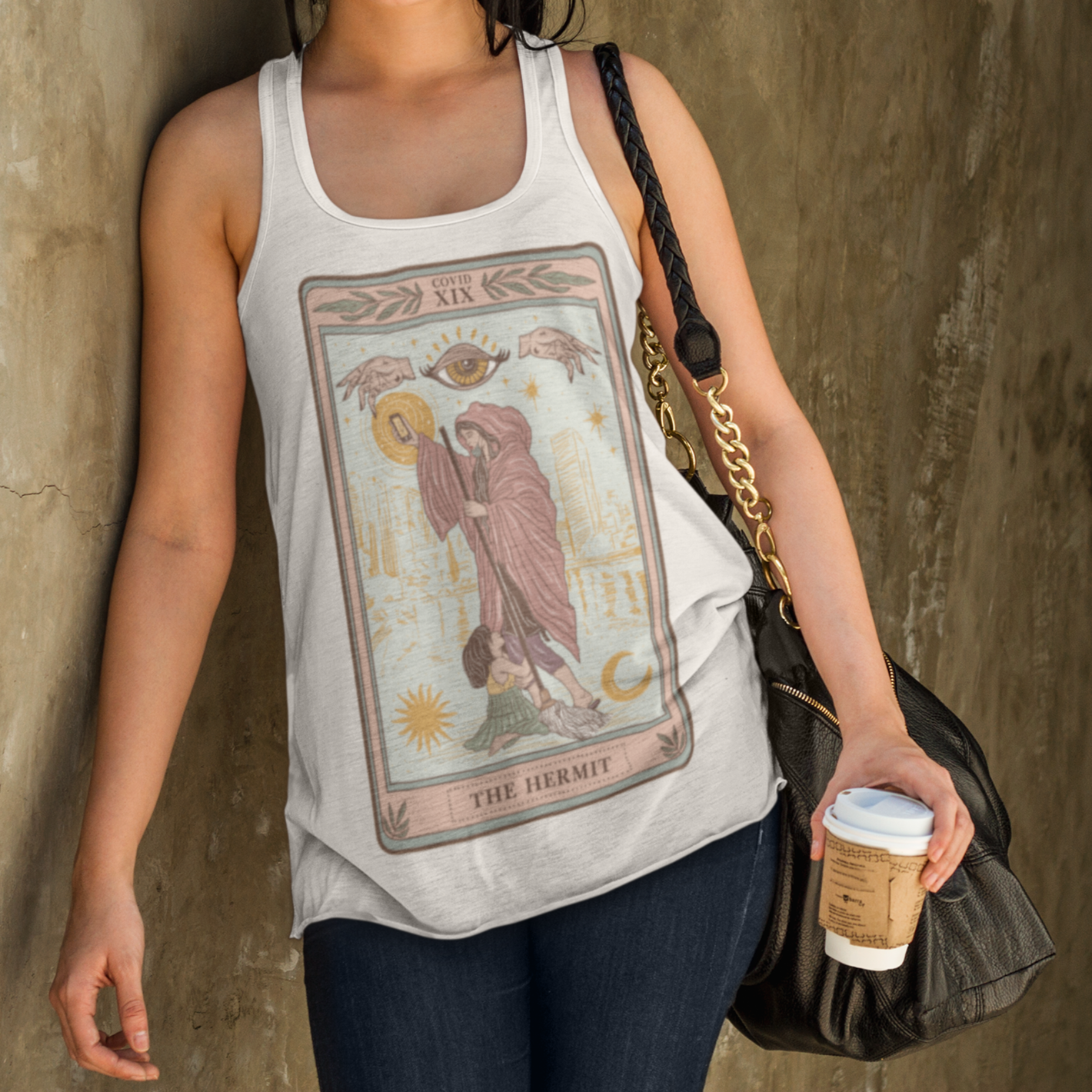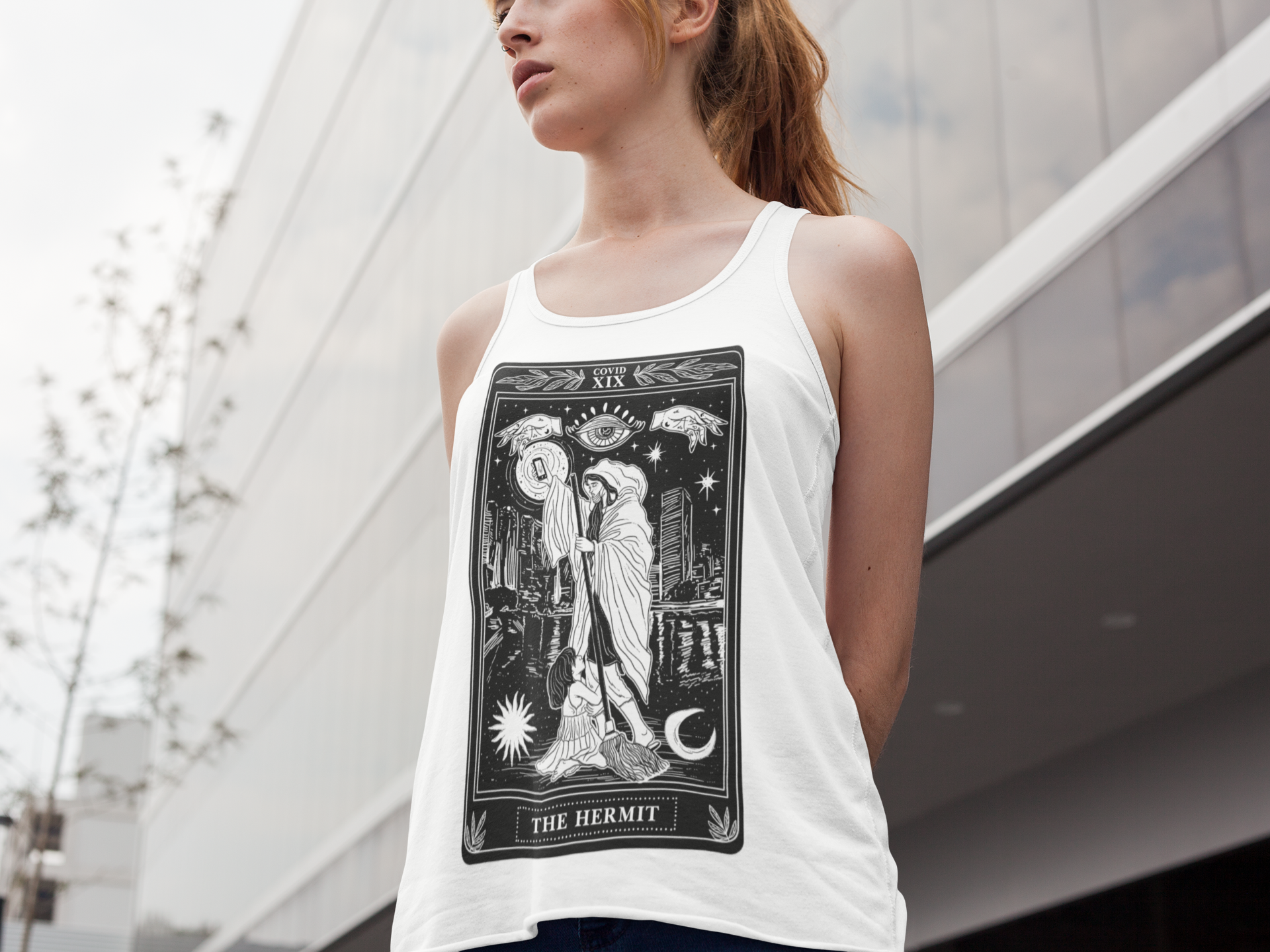 « THE HERMIT » WOMEN'S SLOUCHY or RACERBACK TANK
TAROT CARD COLLECTION « THE HERMIT » WOMEN'S TANK
*We've added some amazing vintage colors to our original design!* Our amazing, hand-drawn "The Hermit" tee is designed from quarantine: the mother is wrapped in her blanket in her PJs, holding her phone upward to cast some light while walking in the darkness with her child clinging to her. Instead of a rod, she holds a mop. In the background, there are empty and silent cities and the only way to interact is to watch (third eye). The hands remind us to wash our hands and the sun and moon is portrayed as the relentless morning and night Groundhog Day cycle that repeats over and over again. The top of the card says COVID XIX. This design makes the perfect gift and pick-me-up from quarantine.
This go-to, hand-illustrated tank, will quickly become a staple. Wear it with cutoffs, leggings, or even a maxi skirt and style with your favorite mama accessories. Comfortable enough to wear to the gym; cool enough to wear on a night out.
S: Fits sizes 2-4
M: Fits sizes 6-10
L: Fits sizes 10-14
XL: Fits sizes 14-18
Tank printed on women's Slouchy Tank.
View our size chart HERE.