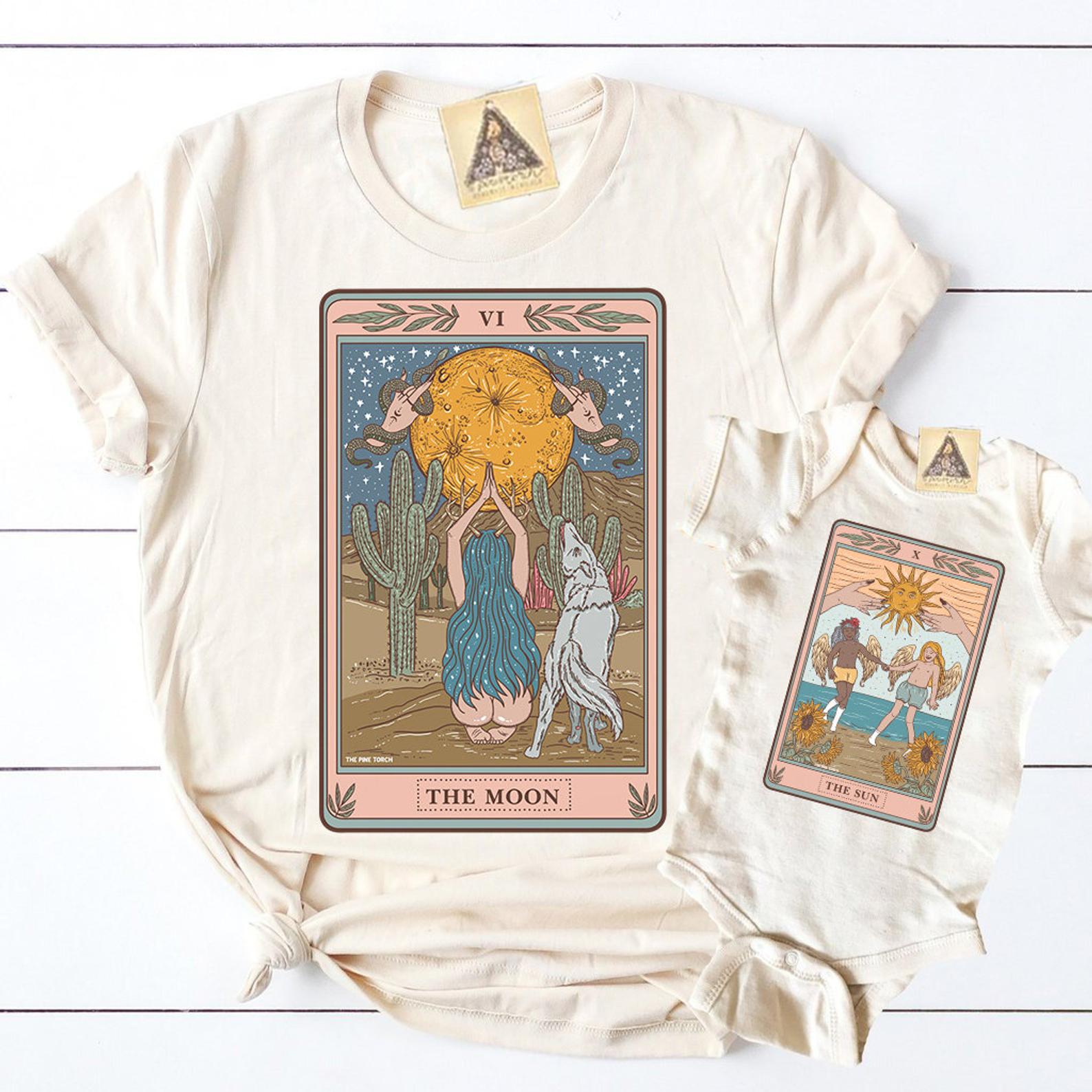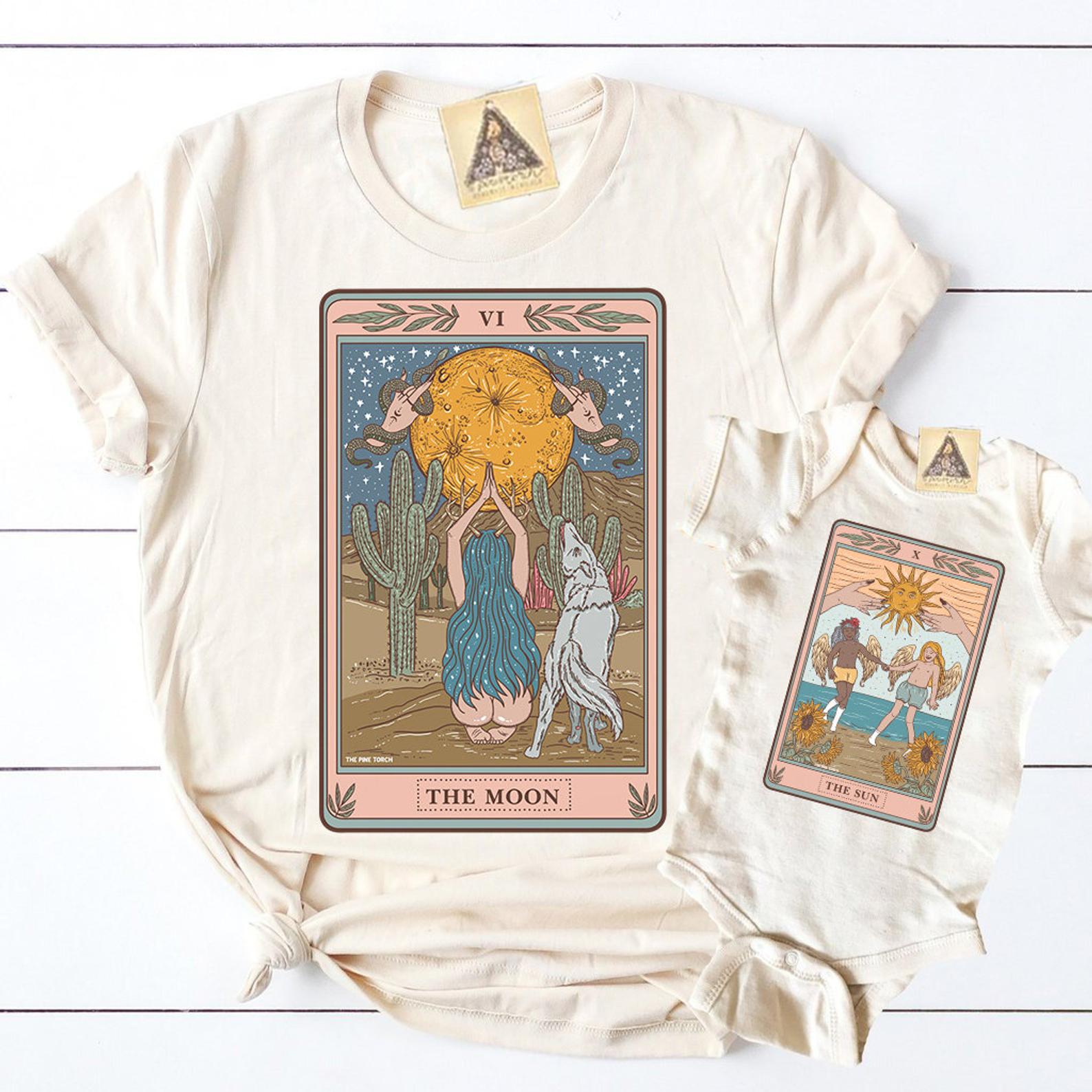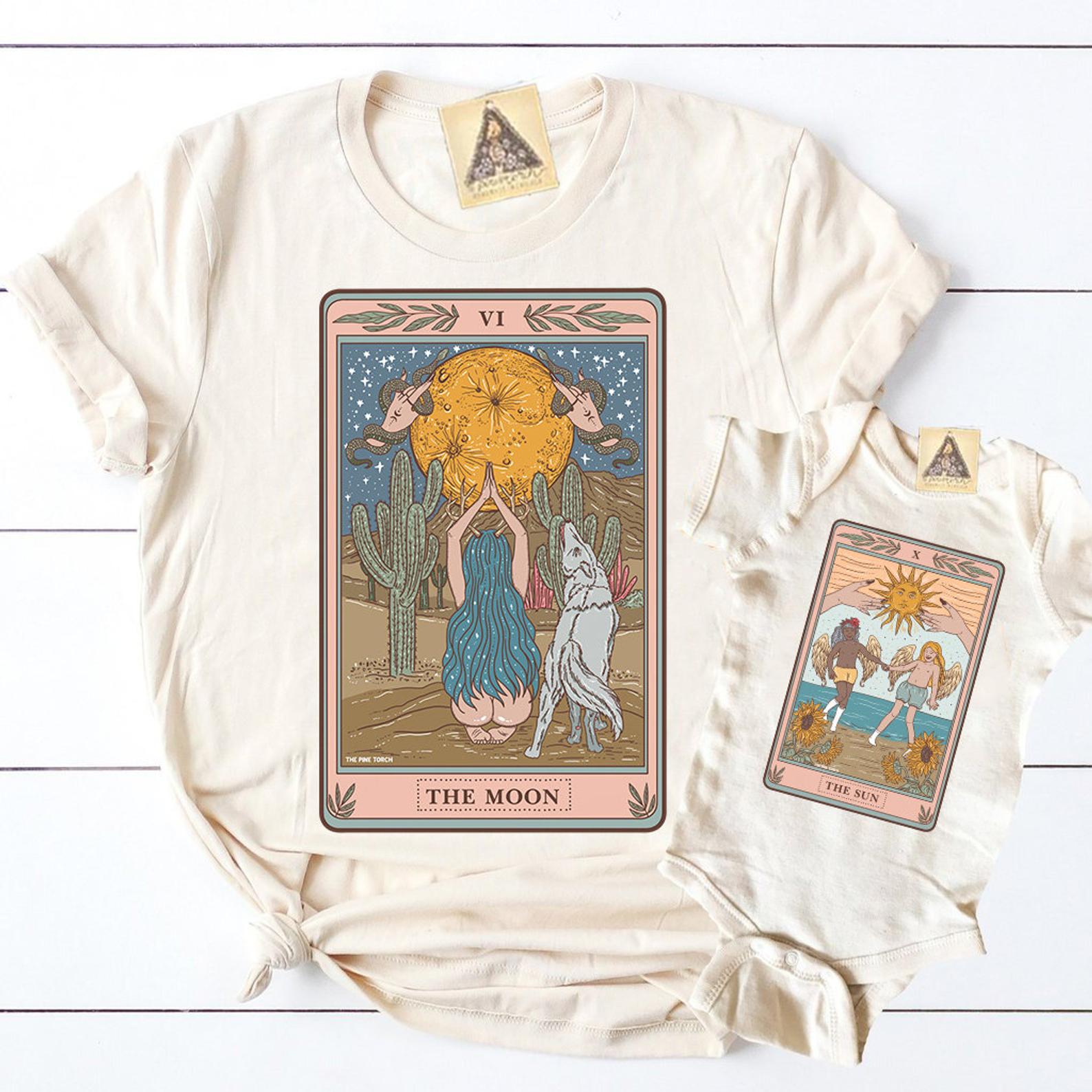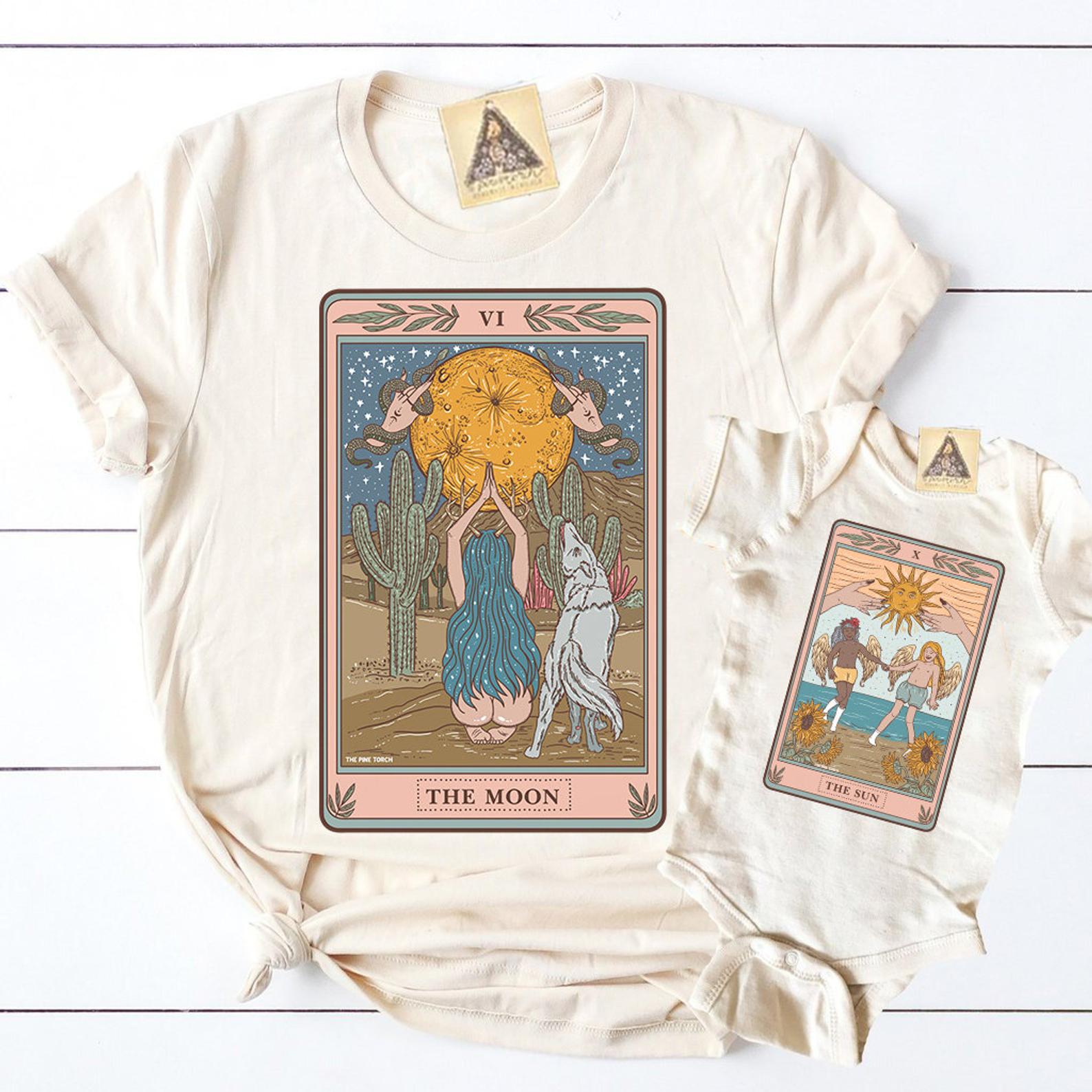 « THE SUN TAROT + THE MOON TAROT » MOMMY & ME // Cream Unisex Tee + Bodysuit
6M Bodysuit
12M Bodysuit
18M Bodysuit
24M Bodysuit
MOMMY & ME COLLECTION « THE SUN TAROT + THE MOON TAROT »
How amazing is this tarot card set? Mama is the Moon and Baby is the Sun. Our hand-drawn tarot card designs, put together in a beautiful set.

(ONE) "THE MOON" Unisex Tee
(ONE) "THE SUN" Bodysuit

Our amazing, hand-drawn "The Moon" and "The Sun" is an epic Mommy and Me set for Mother's Day, a new mother gift, or just anytime.
View our size chart HERE.