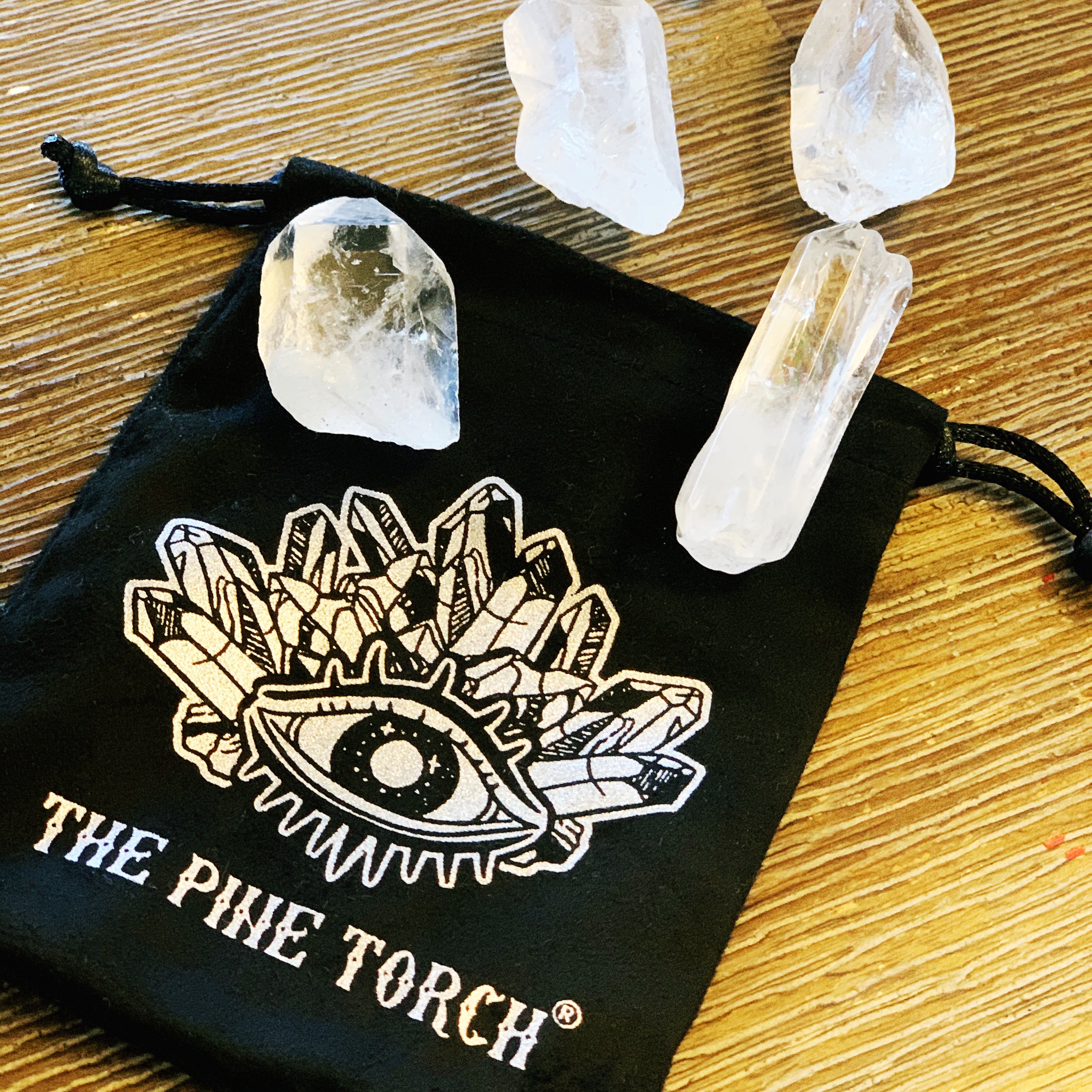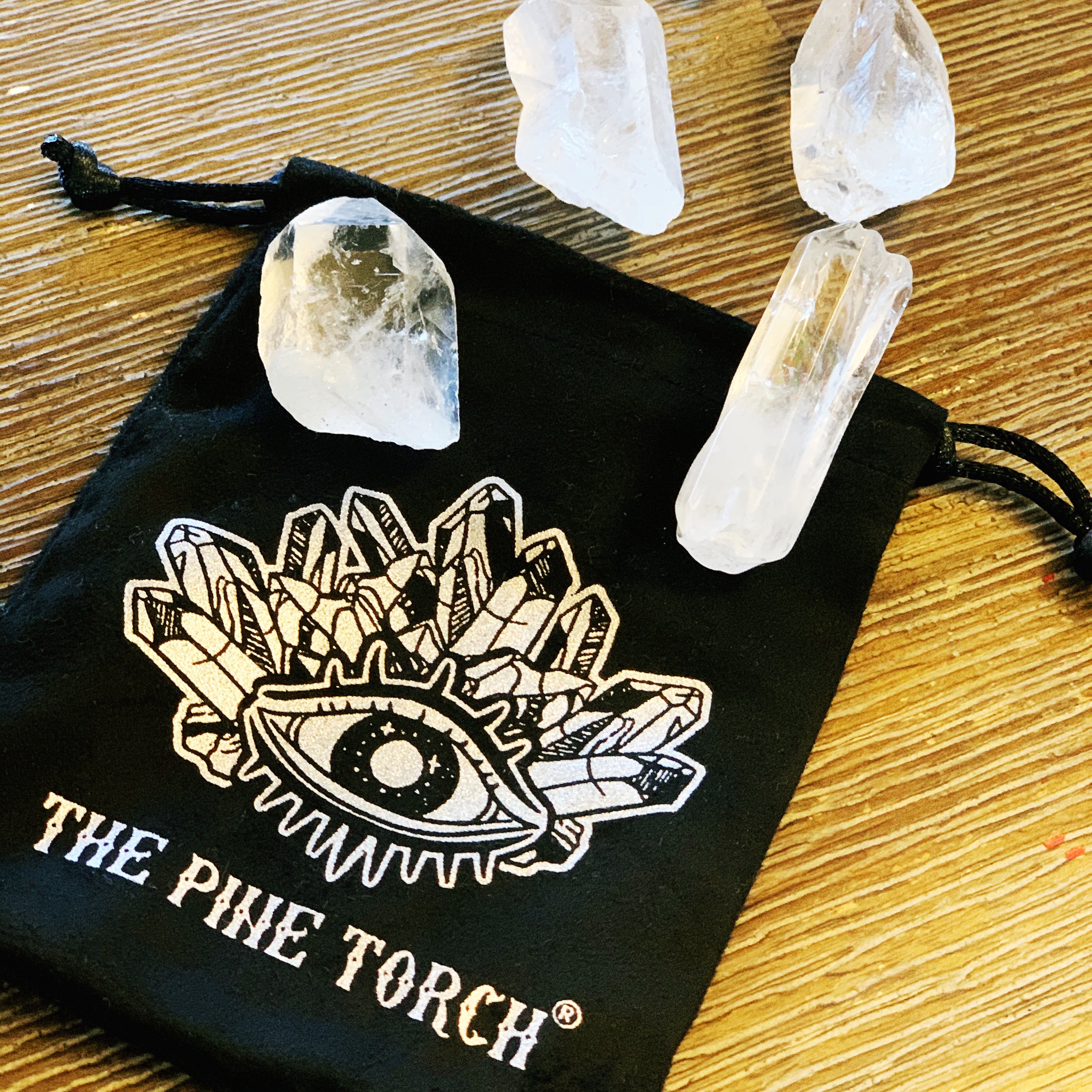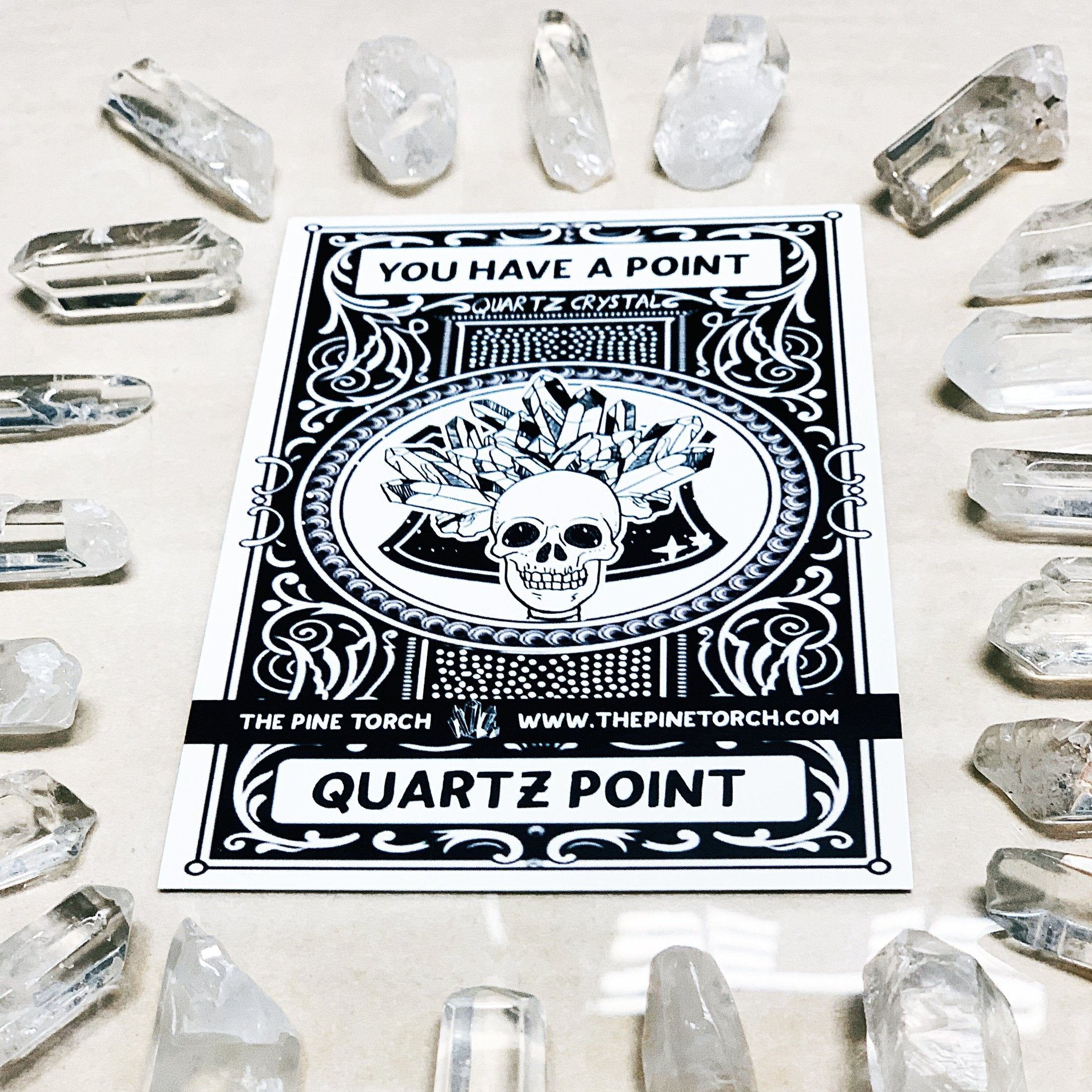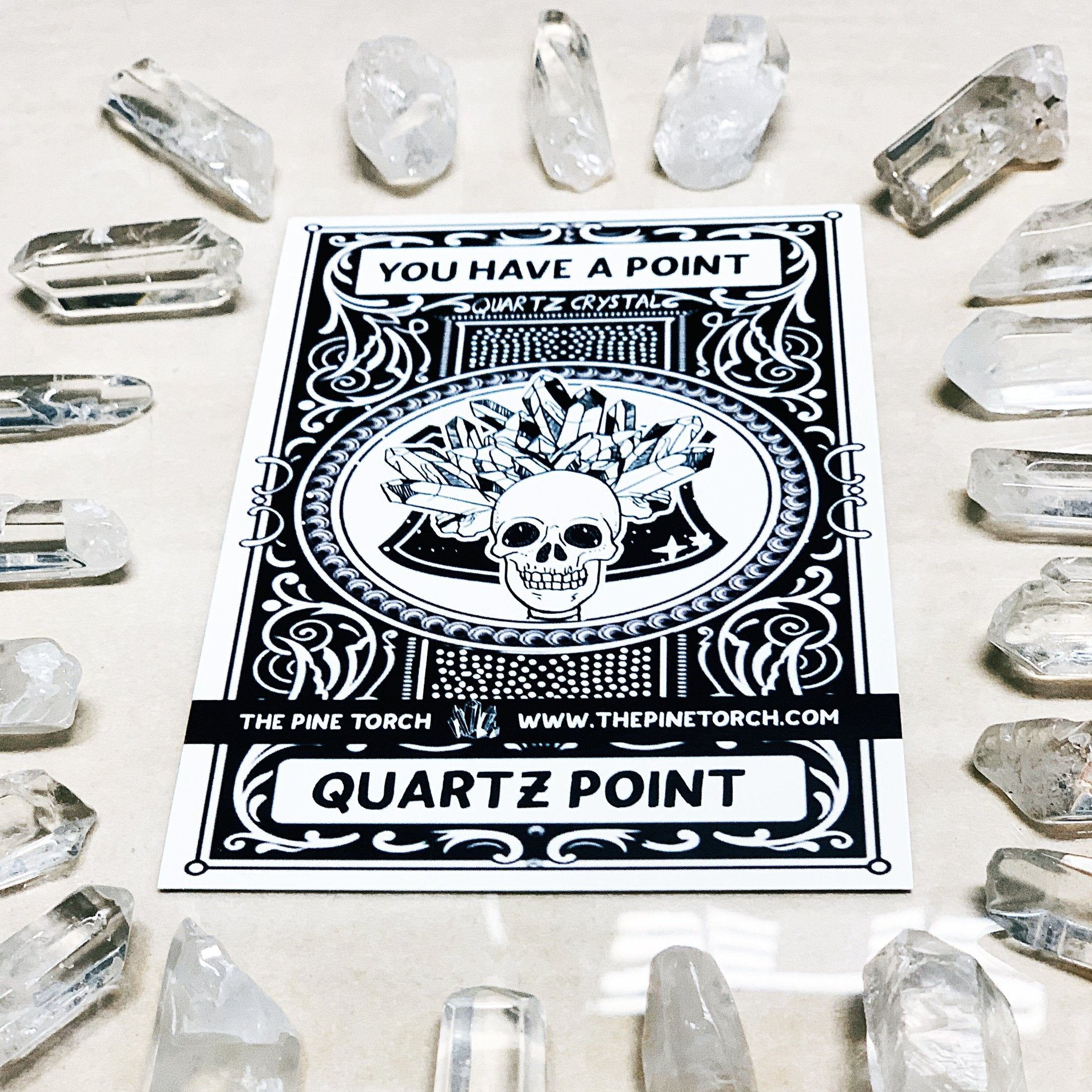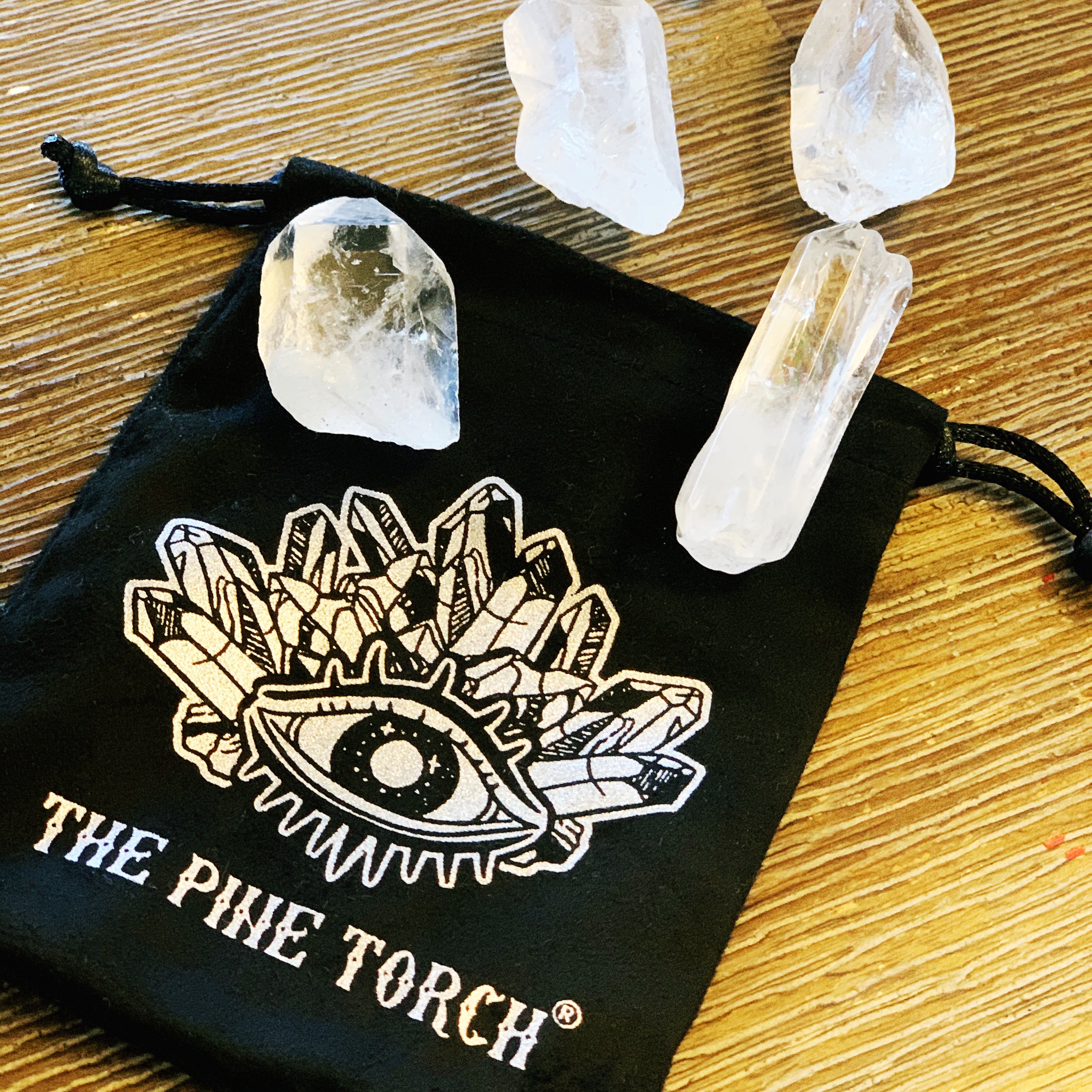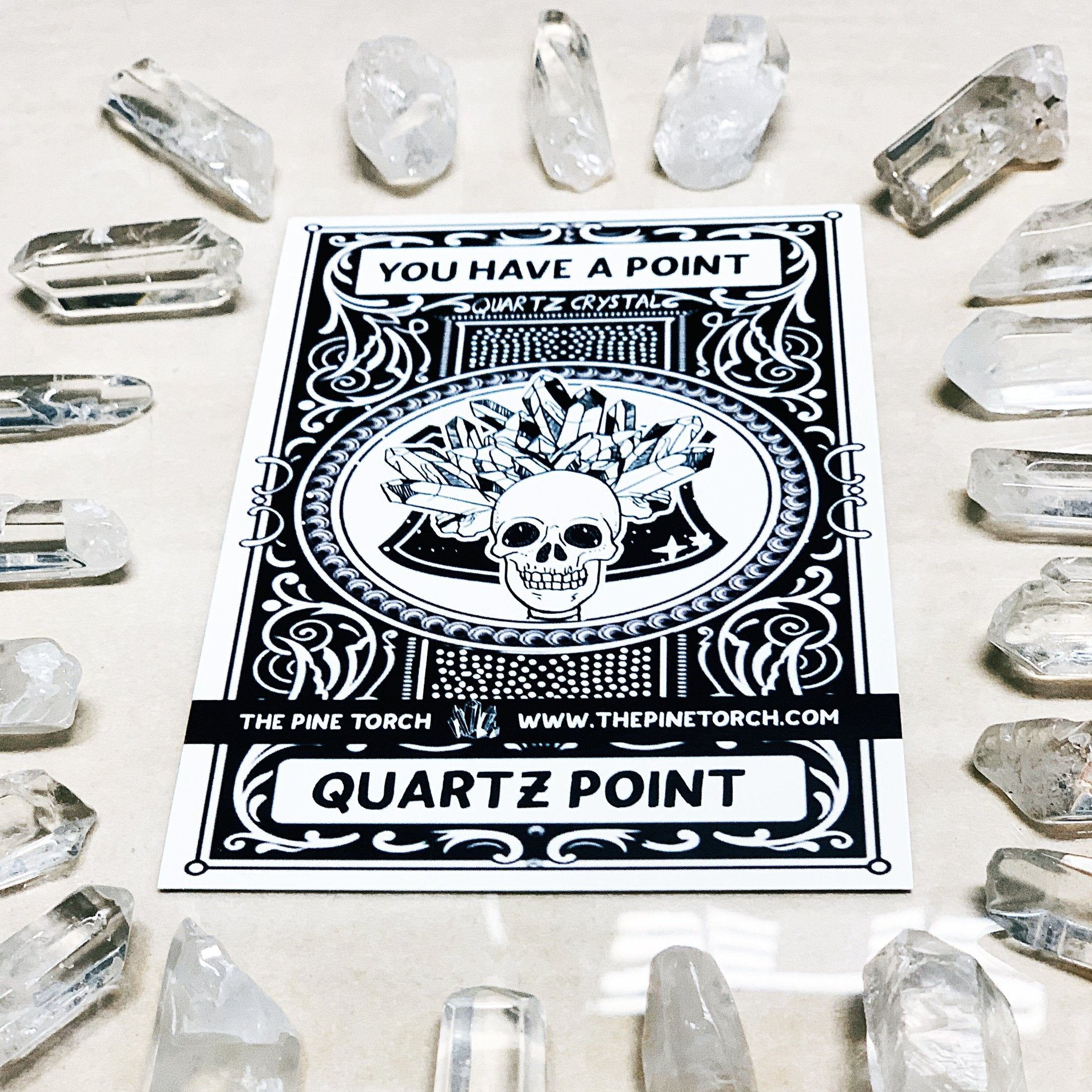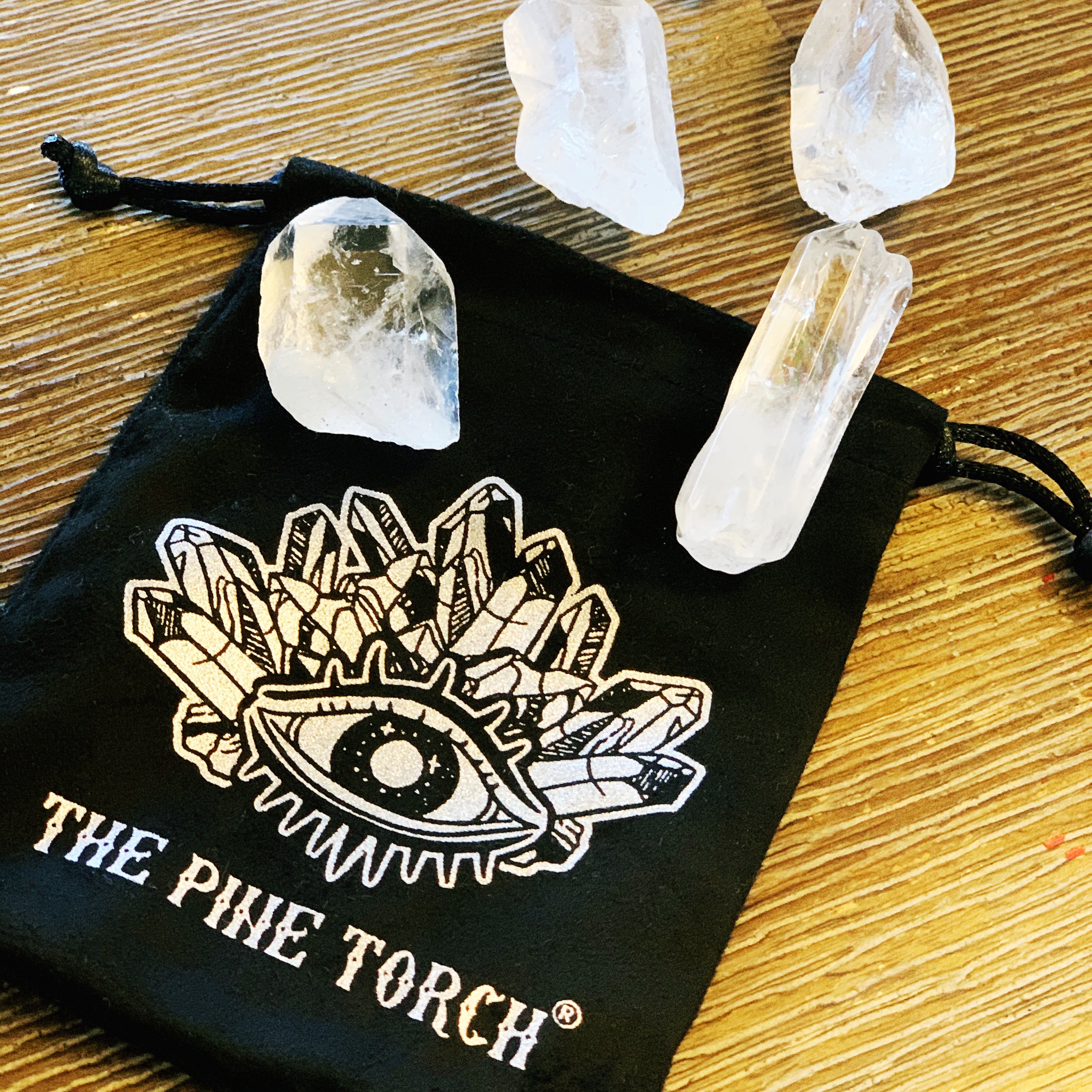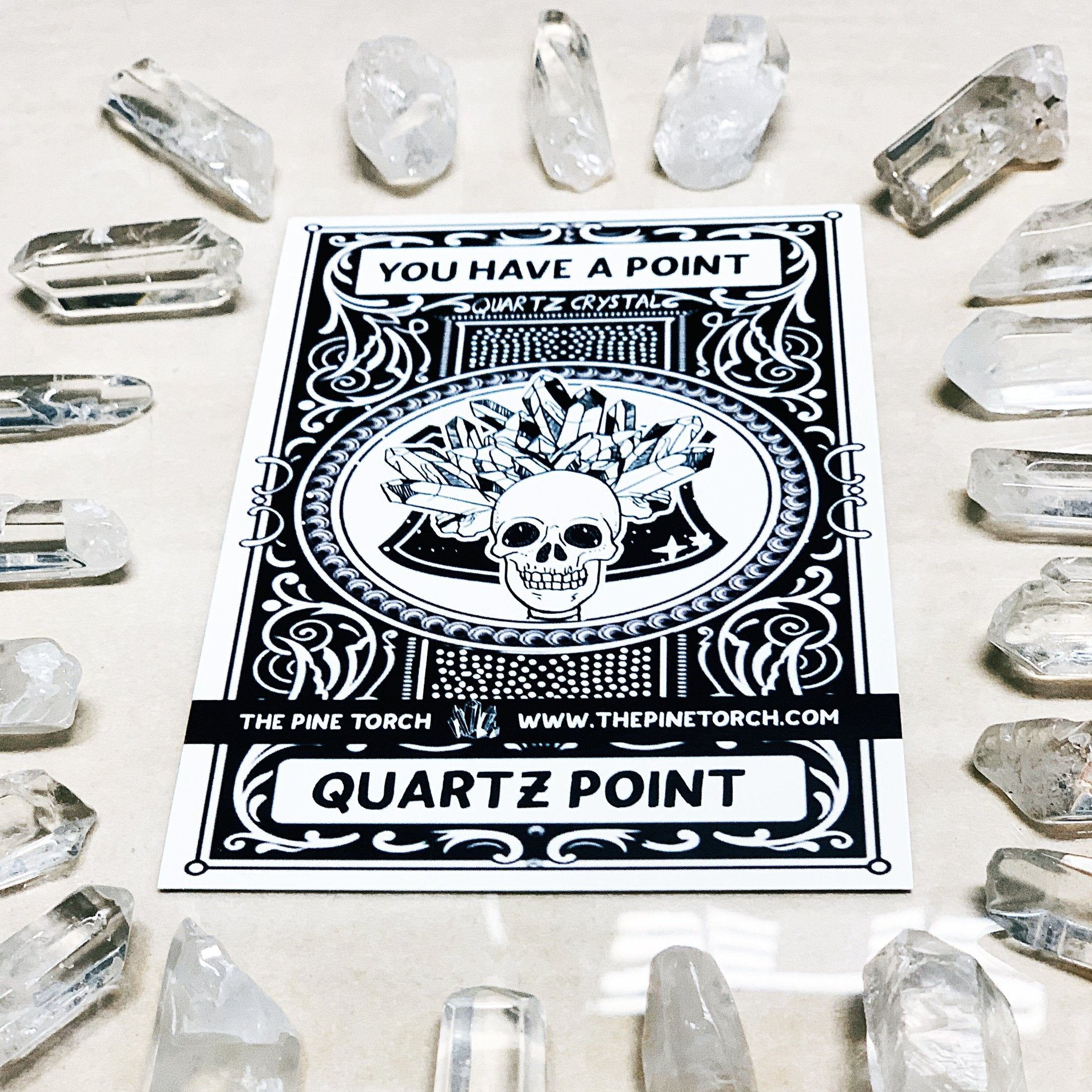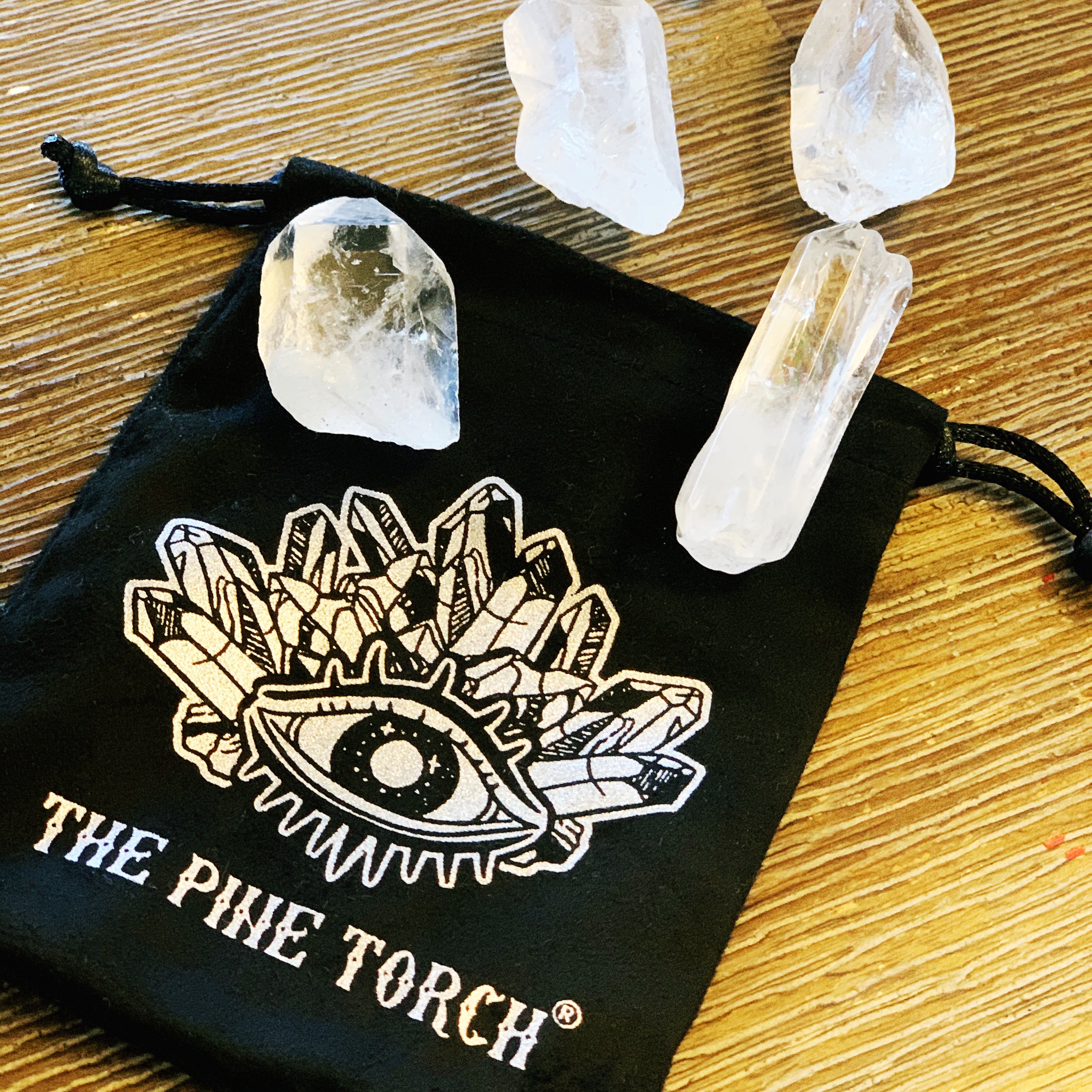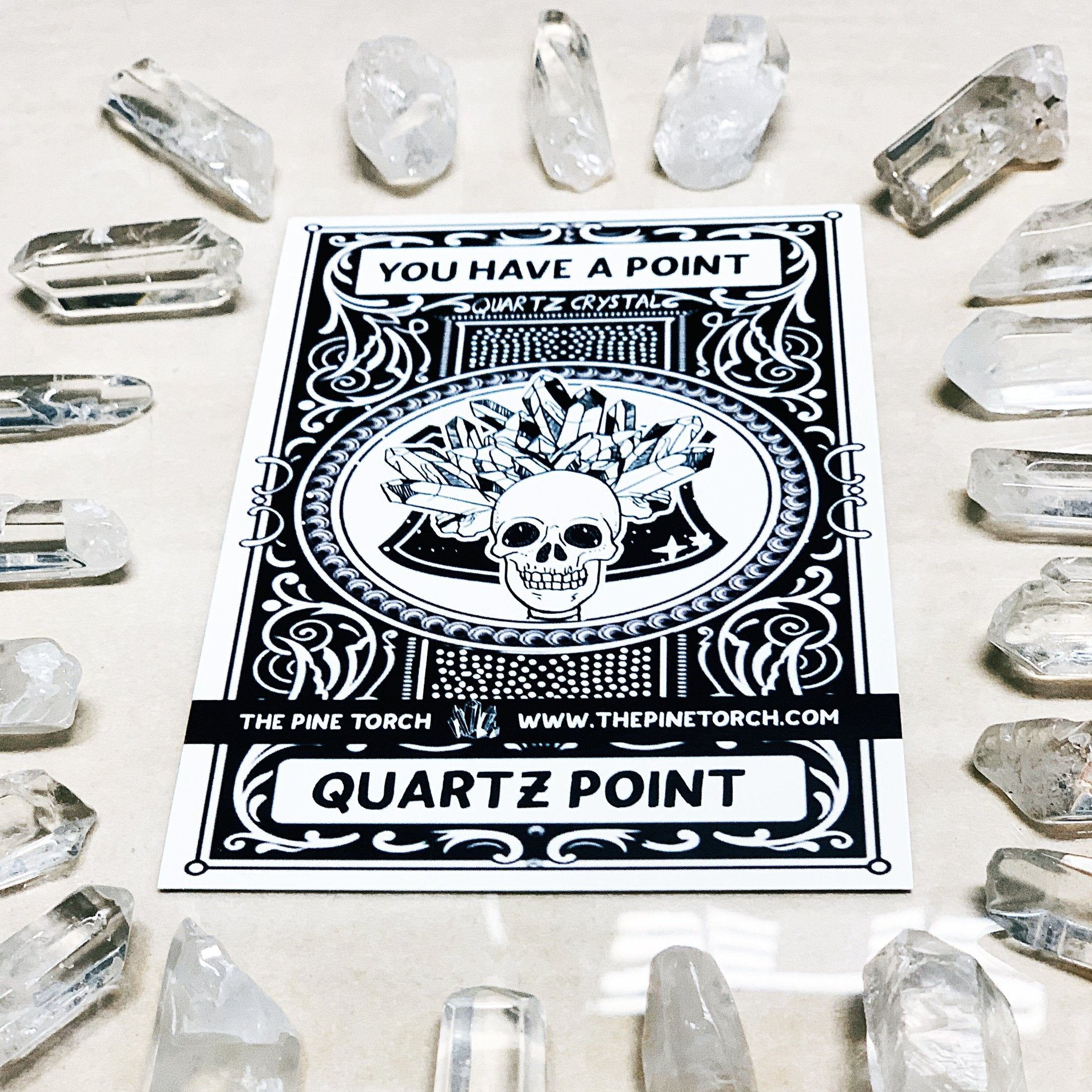 << YOU HAVE A POINT >> CLEAR QUARTZ POINT
Amplify and Heal.
The perfect little slice of crystal to carry in your purse, keep at your desk at work, put in your favorite plant, or just hold in your hand during meditation. You'll feel the energy when you touch it.
Clear quartz is wonderful for healing, manifestation, and clarity. Quartz helps with vision work, clairvoyance, and clearing - known as the master healer, it cleanses and energizes.
Quartz, coming from the Greek word meaning "ice," is made up of silicon dioxide, similar to the human body, and resonates with our bodies on a cellular level
Size: 

approximately 1.5-2.5 inches

Quartz points are natural and size/shape variations will occur

Full description of Quartz on back of card
Add our custom velvet carry-on pouch from the dropdown menu