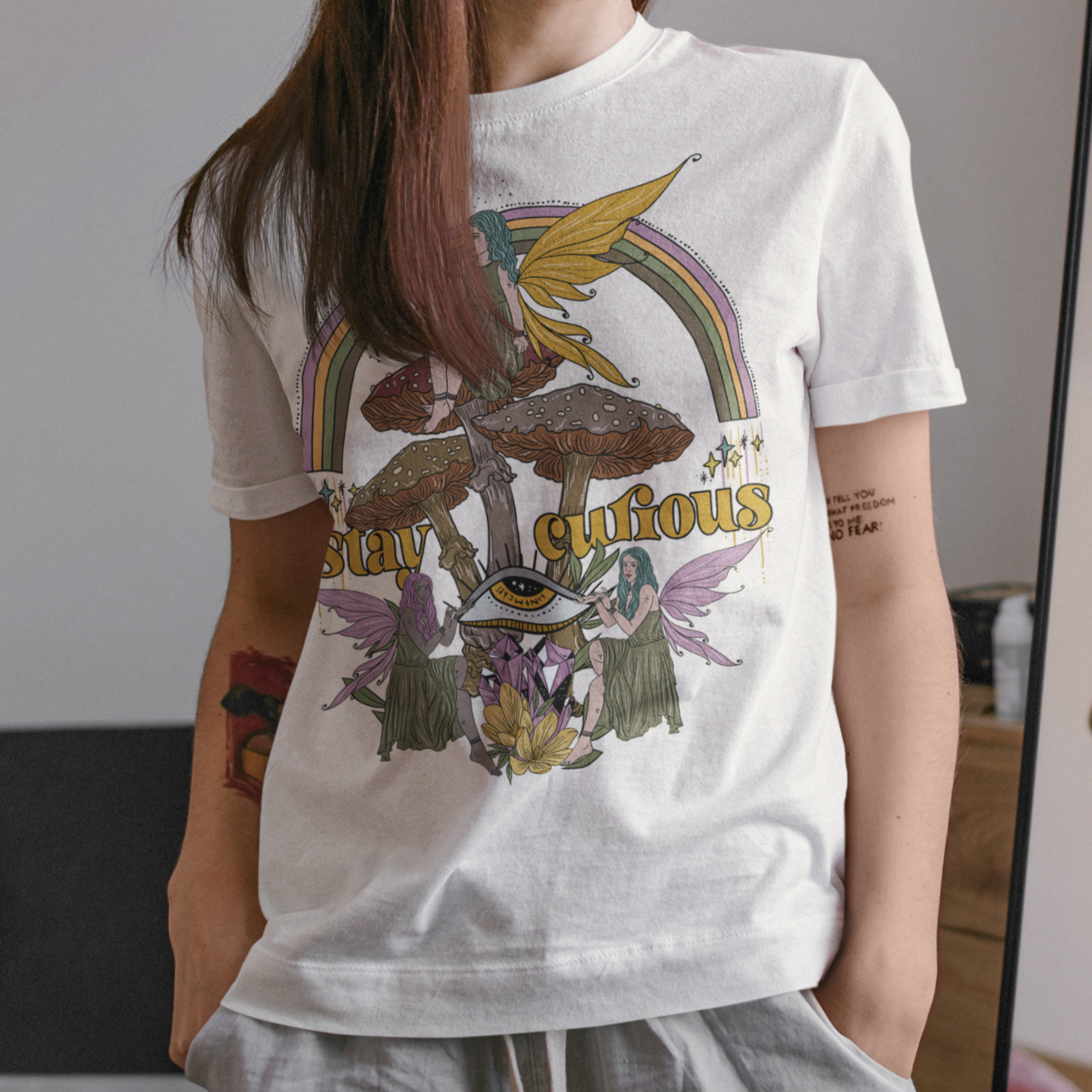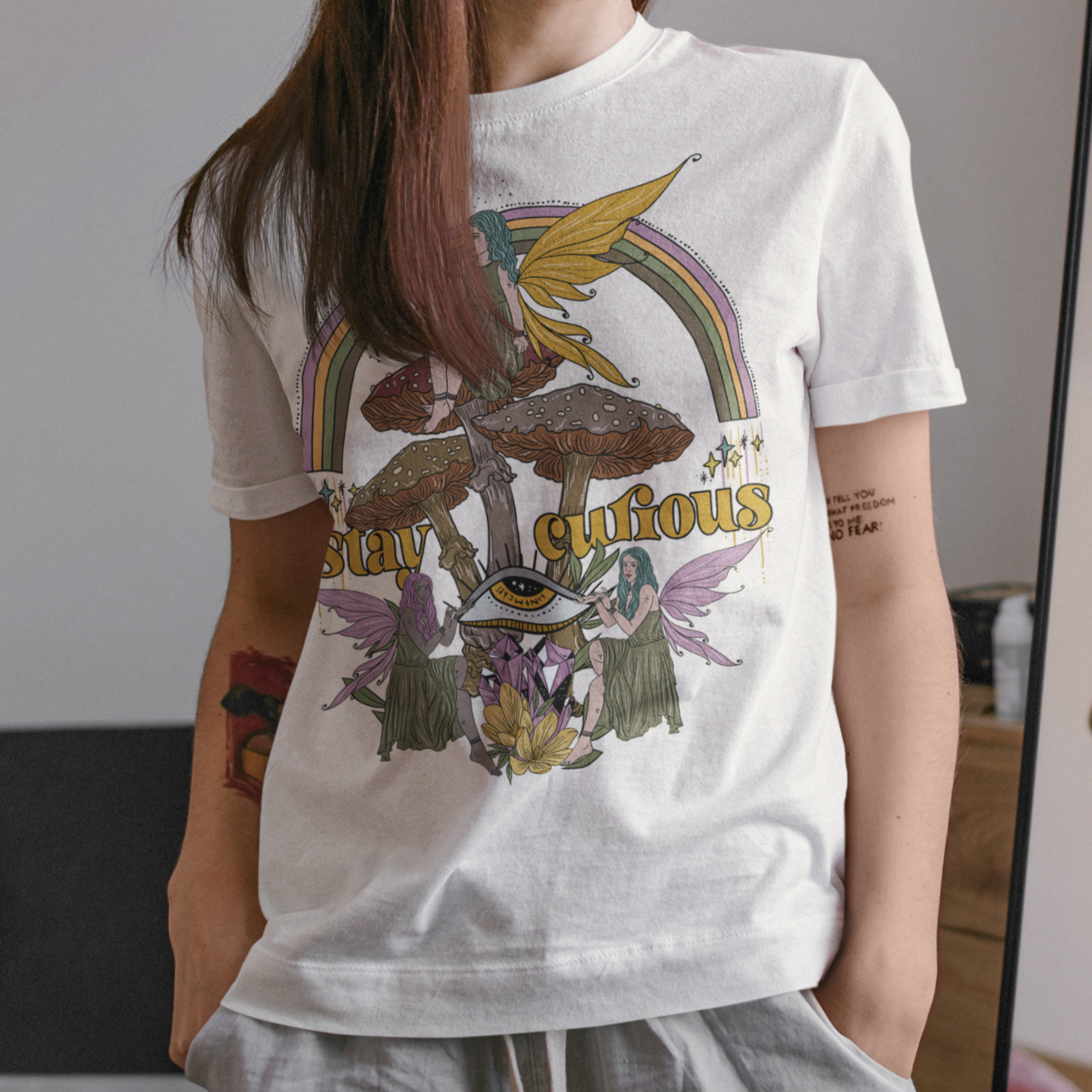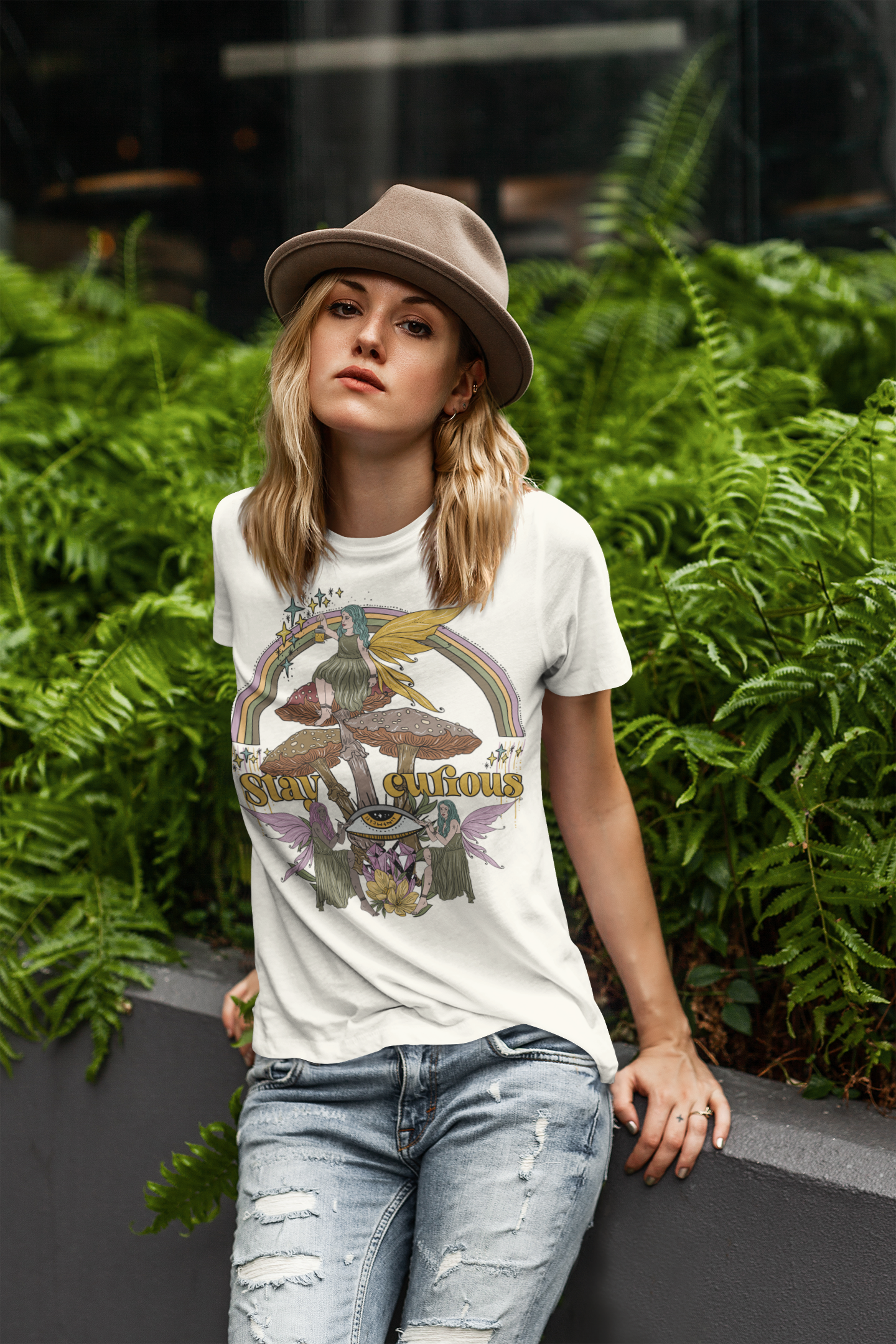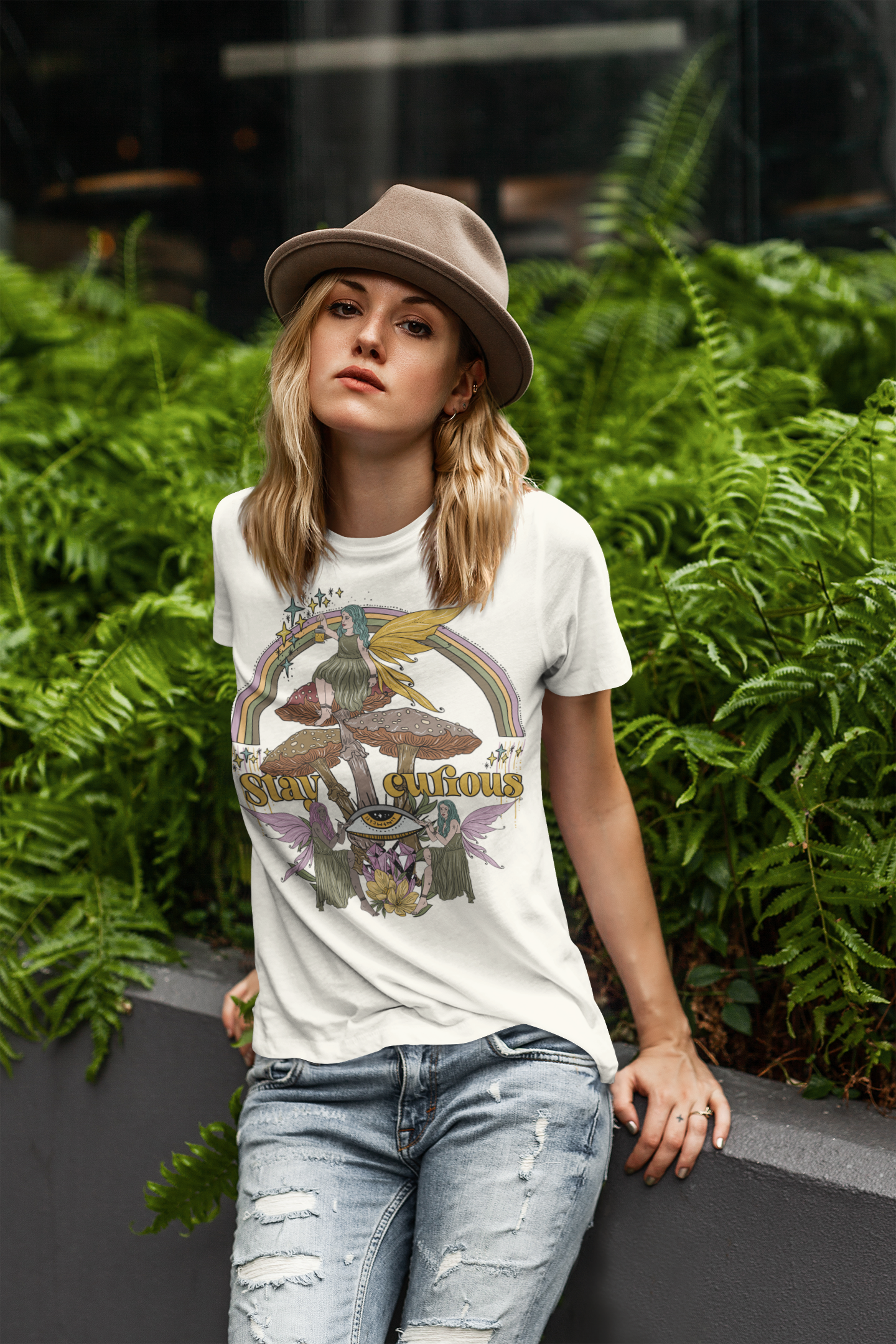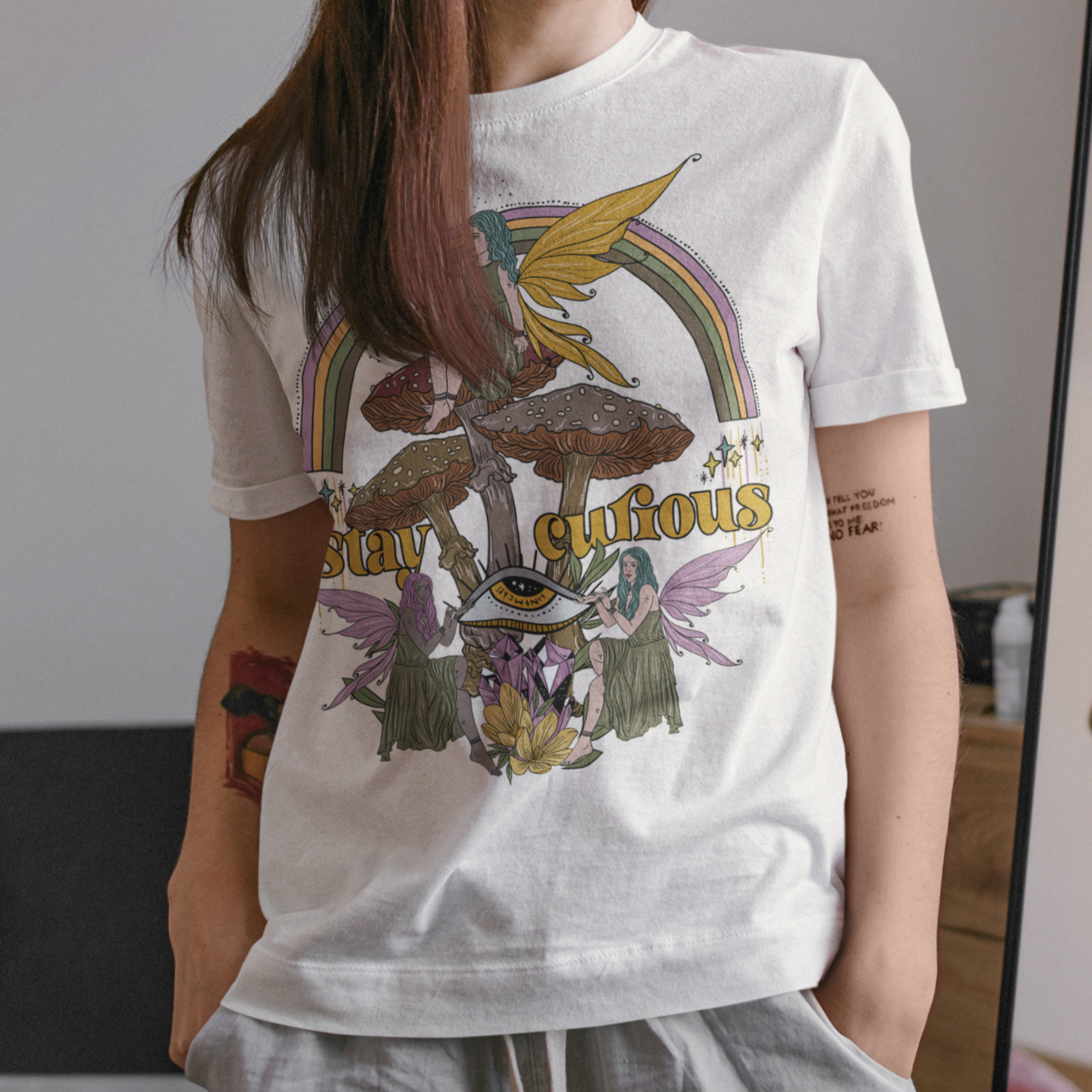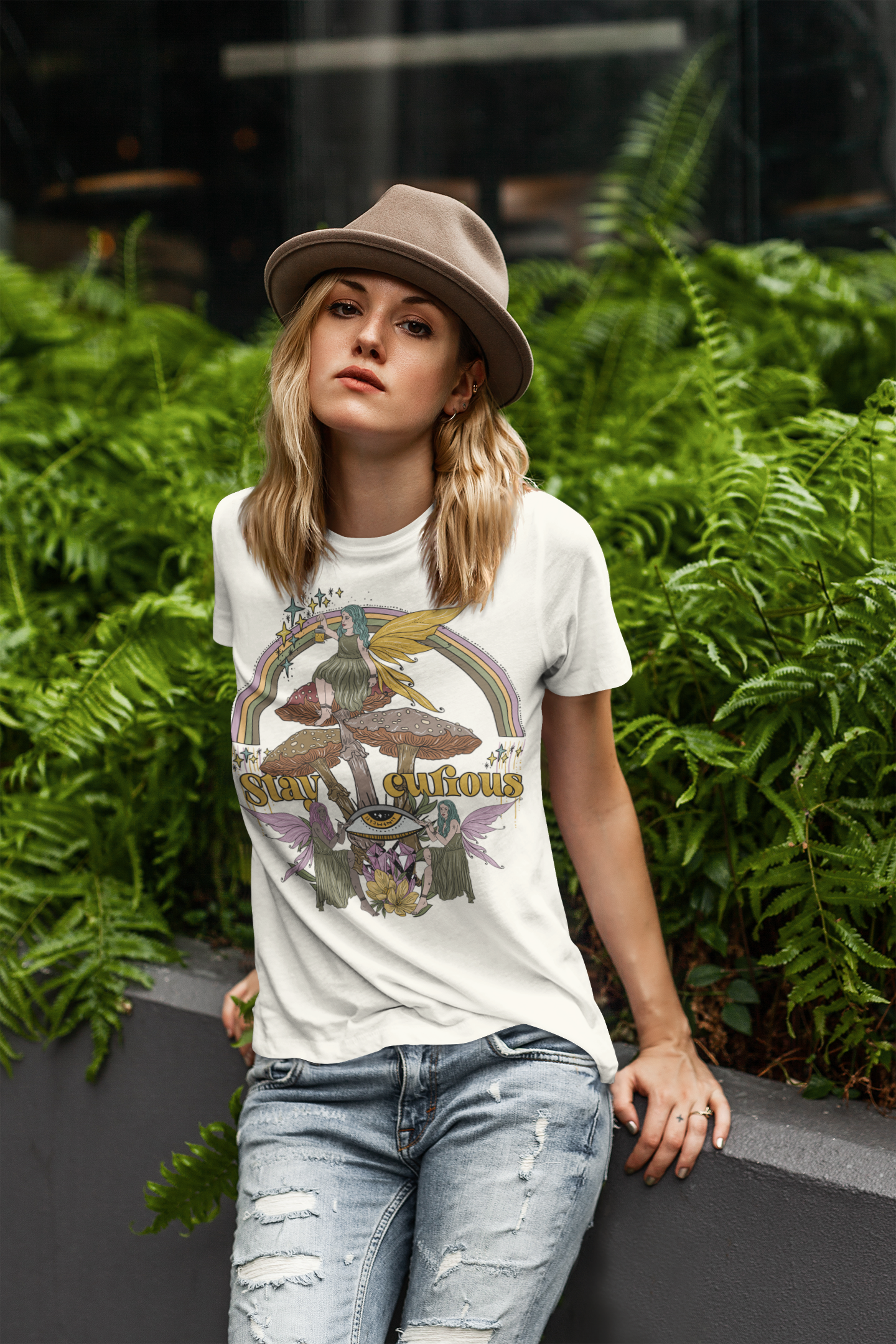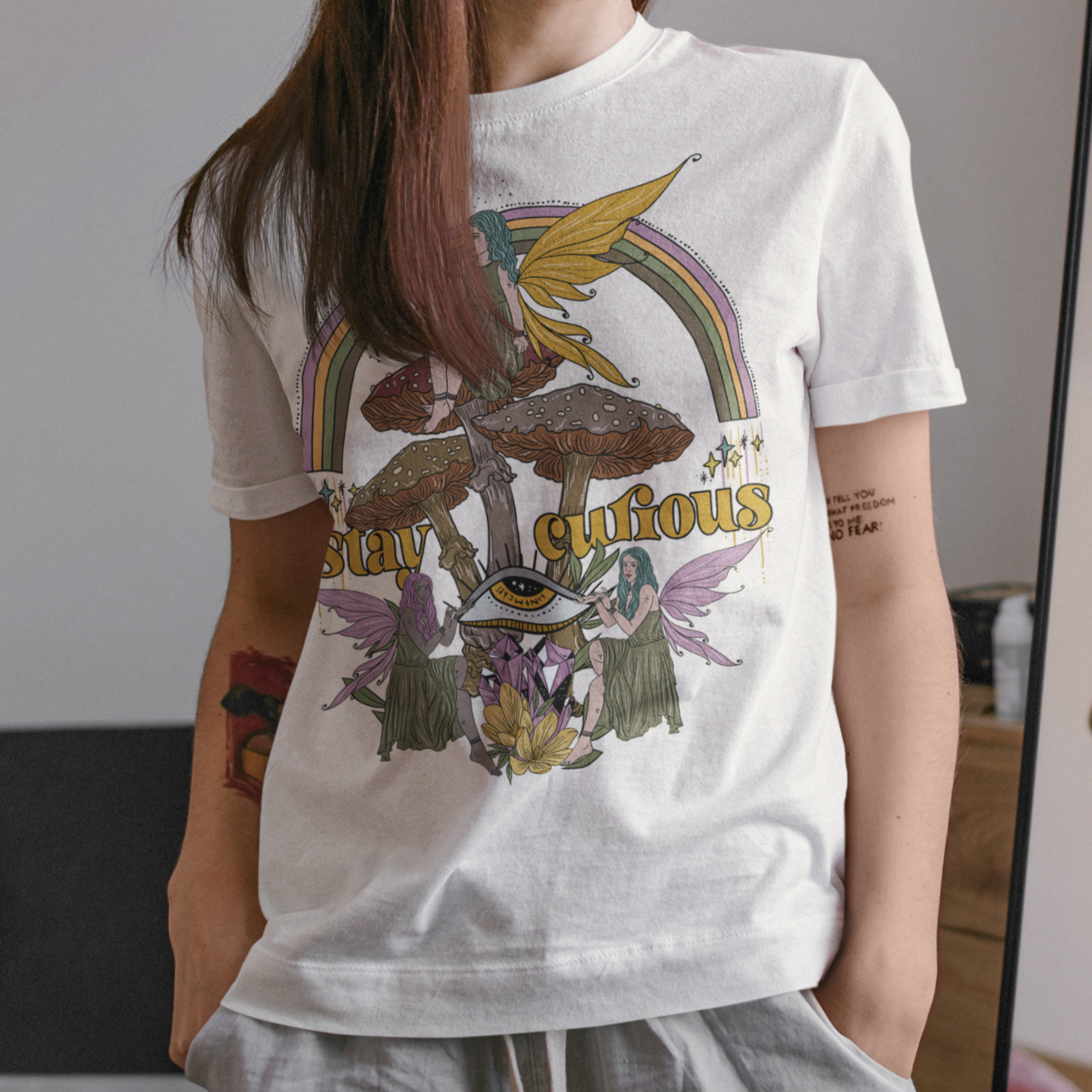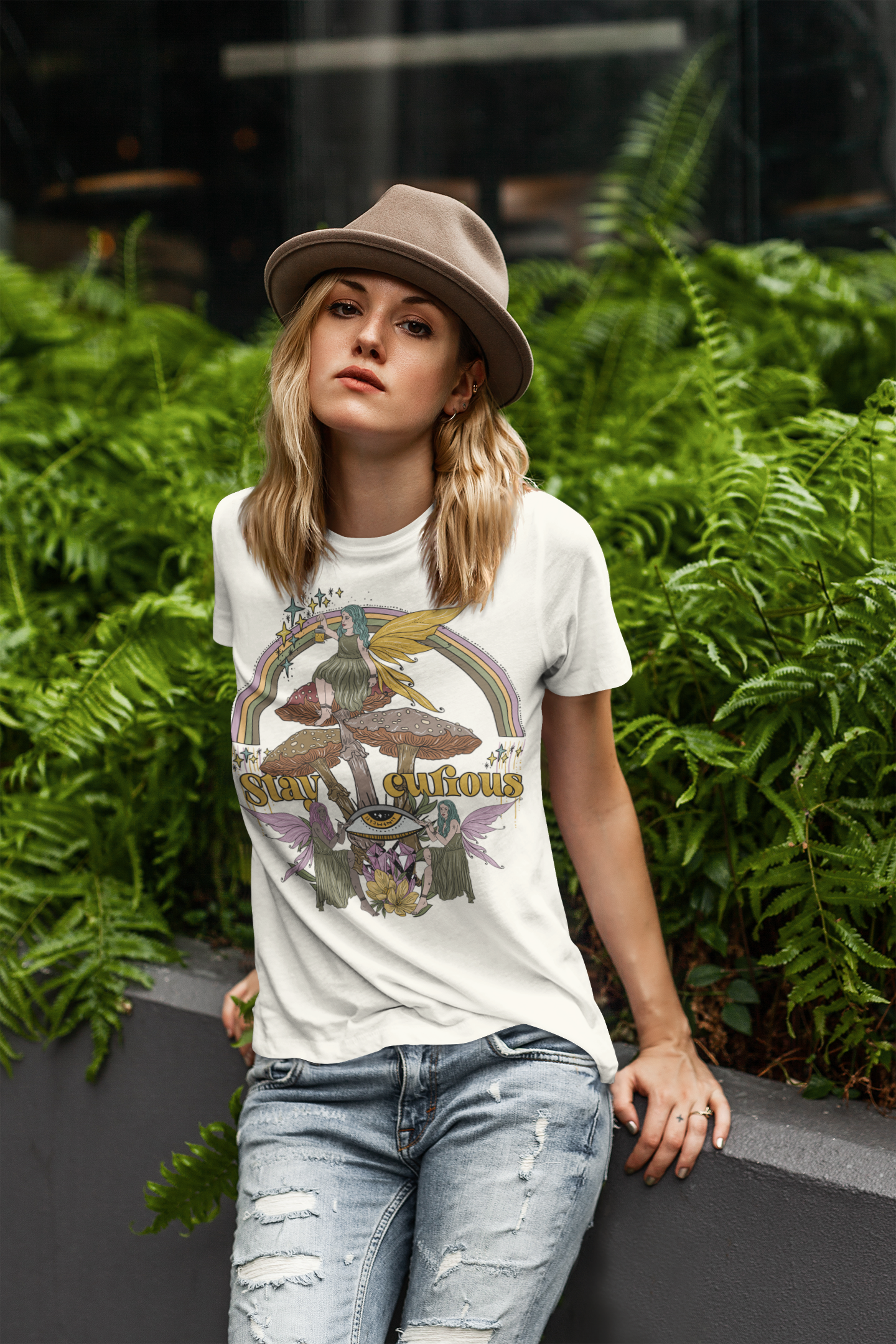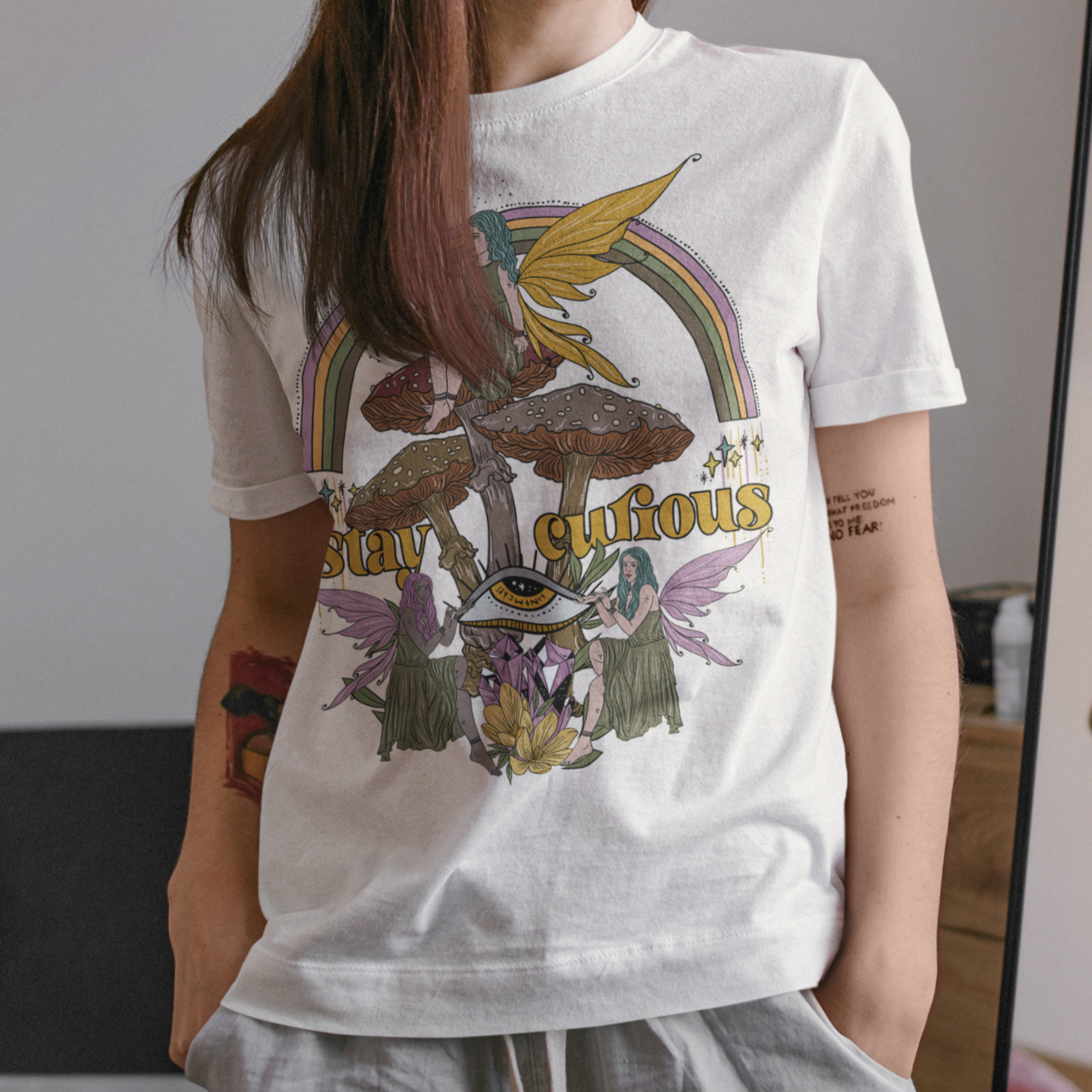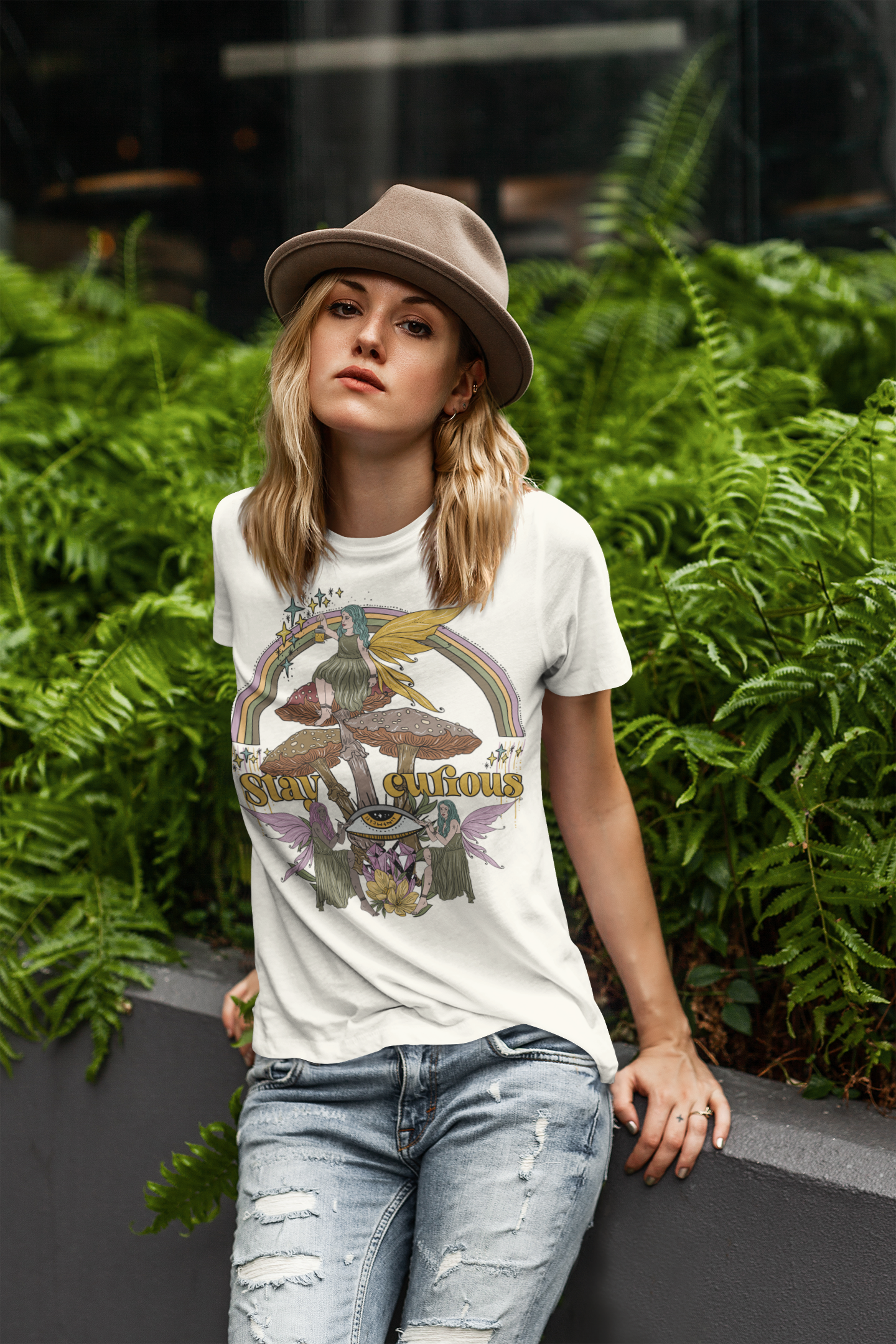 « STAY CURIOUS » UNISEX TEE
« STAY CURIOUS » UNISEX TEE
« STAY CURIOUS »
Never lose your childlike curiosity. Keep exploring, keep digging, keep believing. This gorgeous, hand-drawn design was inspired by my little daughter who reminds me of a faerie. The design is filled with mushrooms, crystals, flowers, and three beautiful fairies.

You'll love the retro colors, mystical details, and unique look of this tee. Perfect for a birthday gift, holiday gift, or just because gift.

Unisex Tee:
XS - 3XL Runs a little bit large. Order down for true to size, or order normally for a longer and more relaxed tee. This tee style is super popular because it drapes, has extra length, but still hugs your curves.