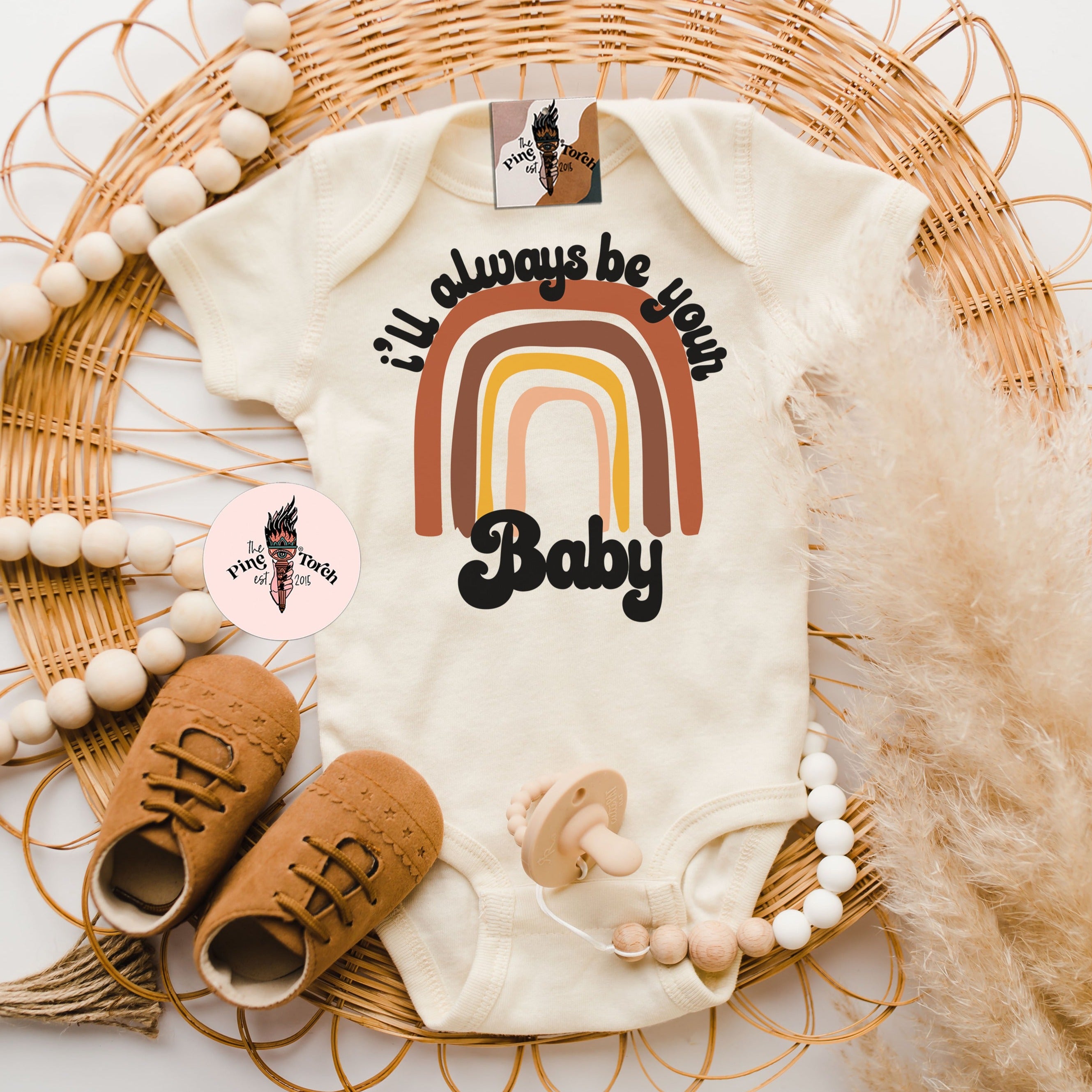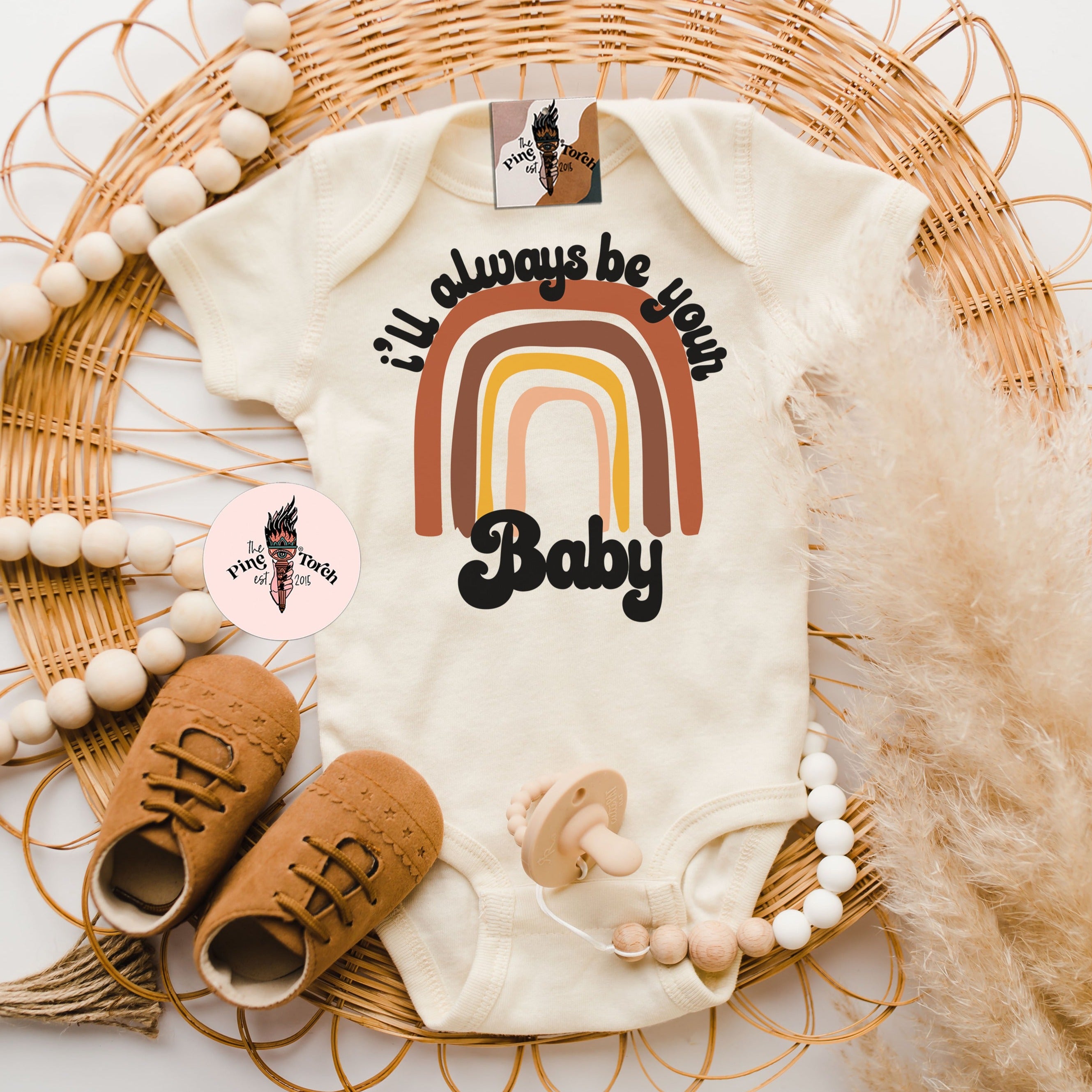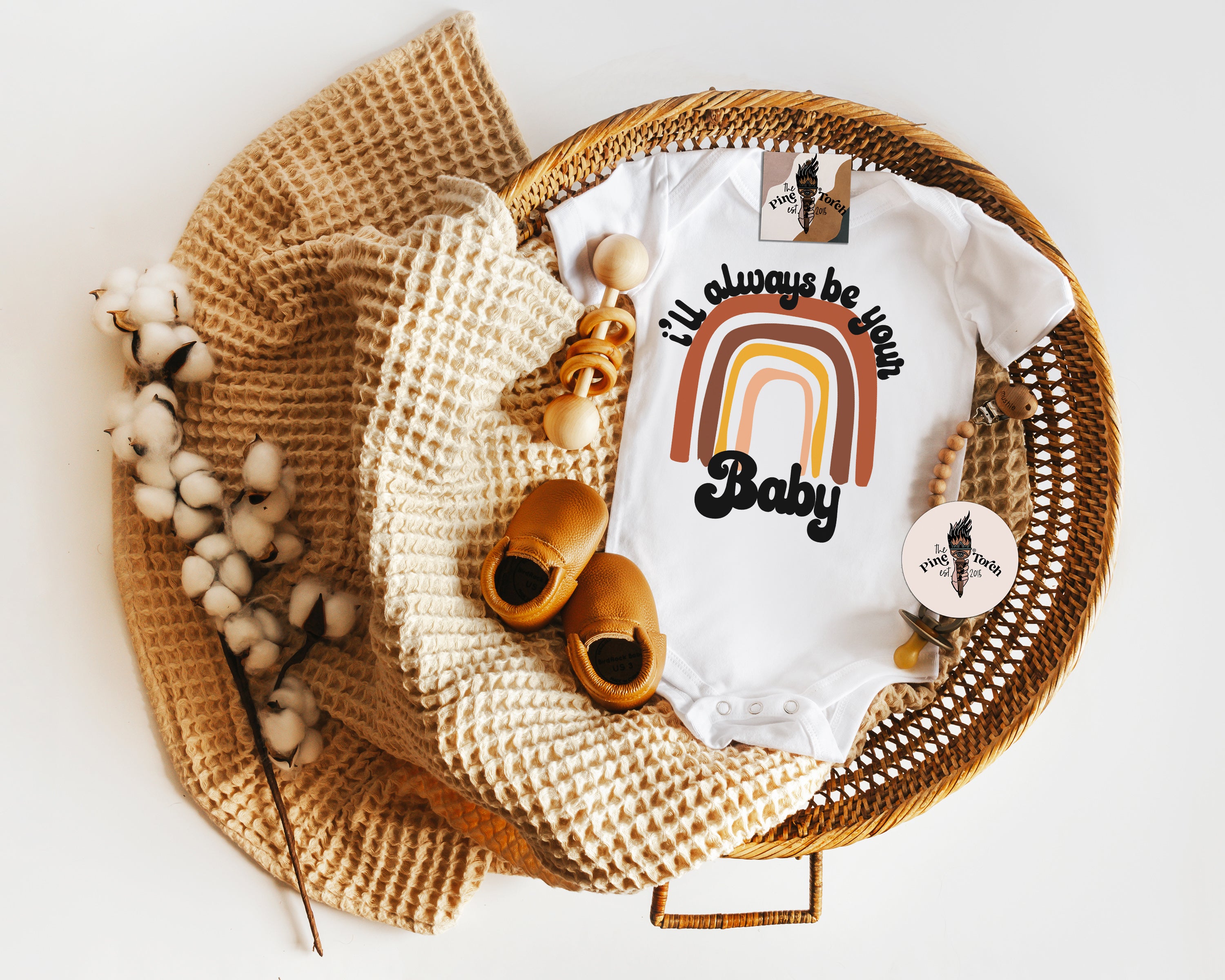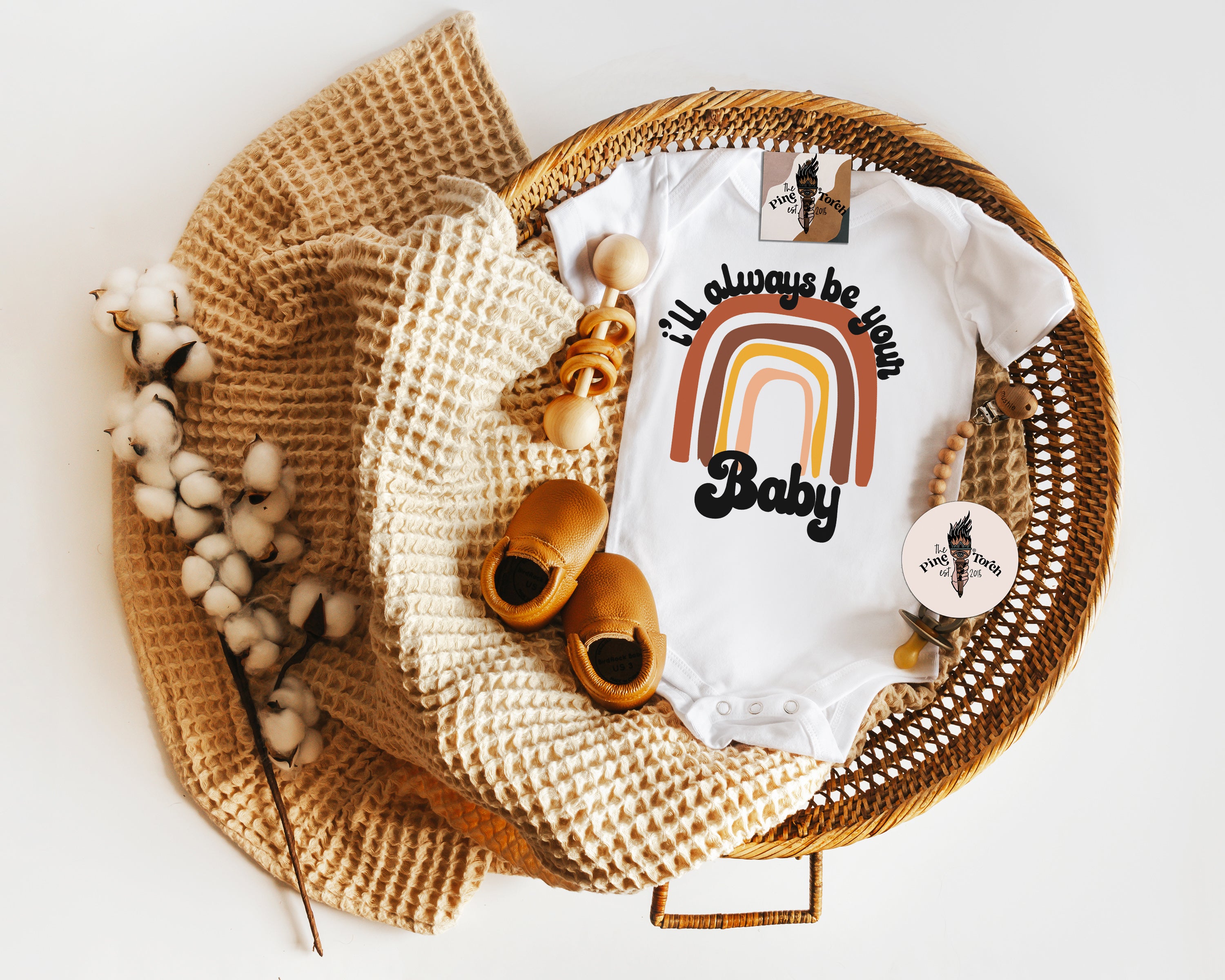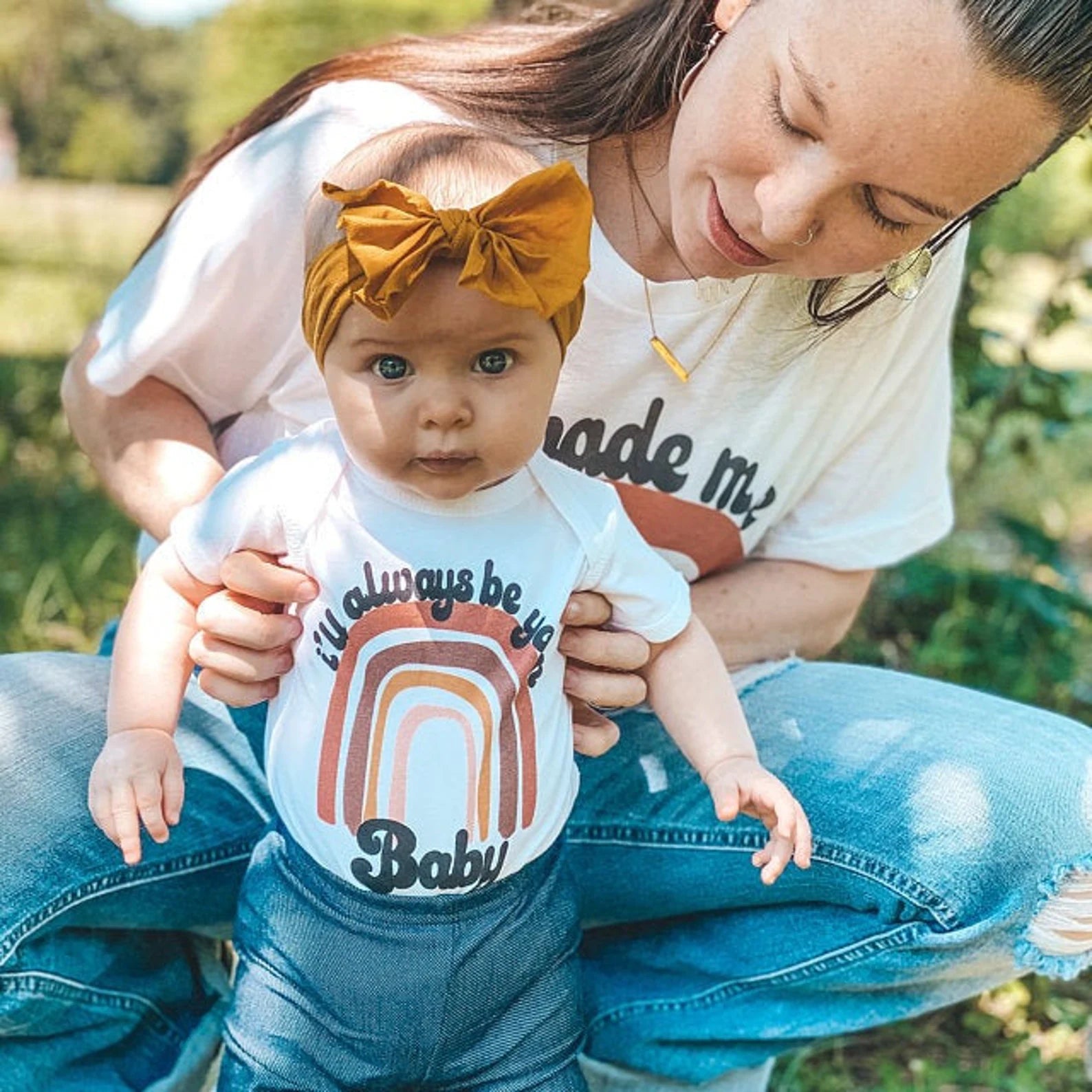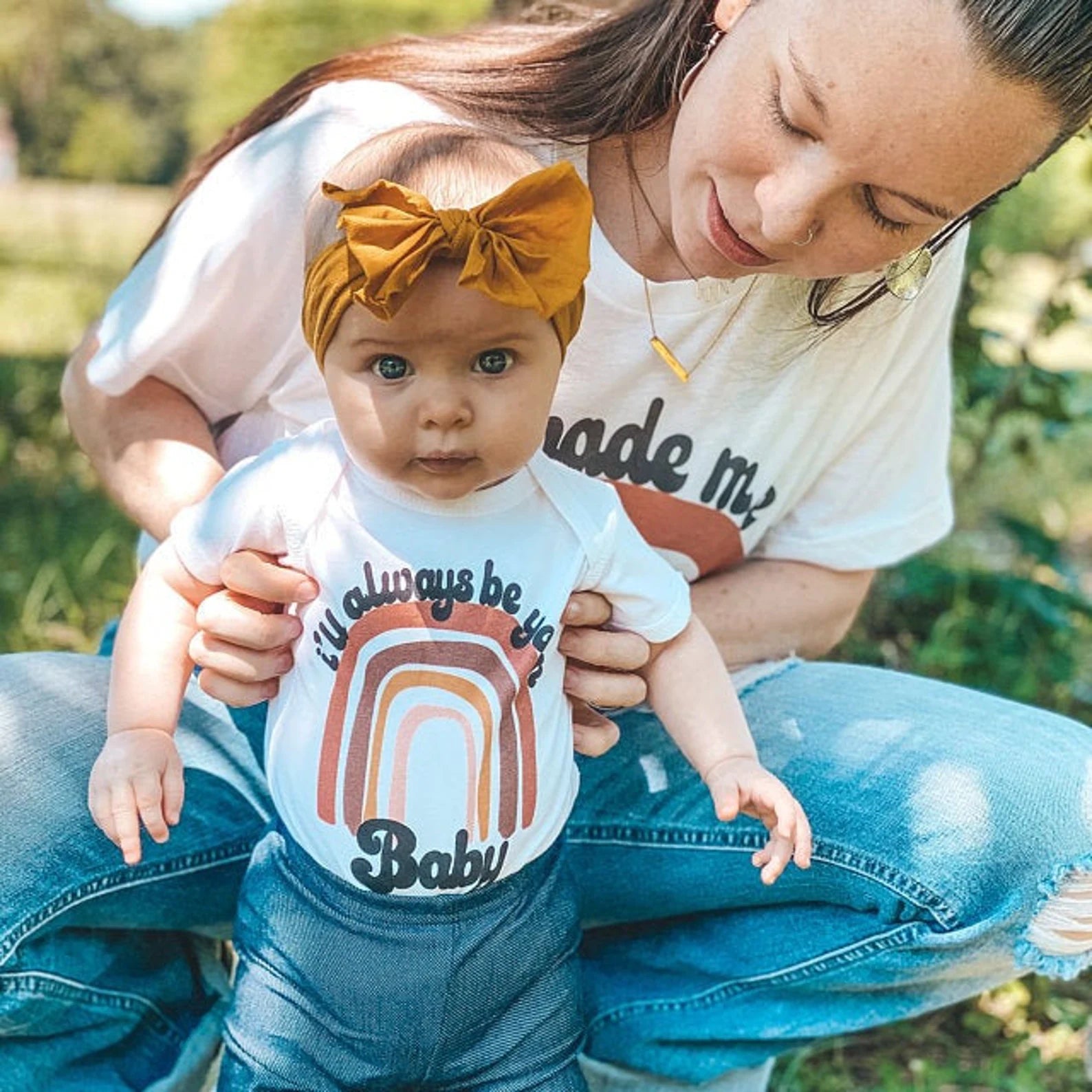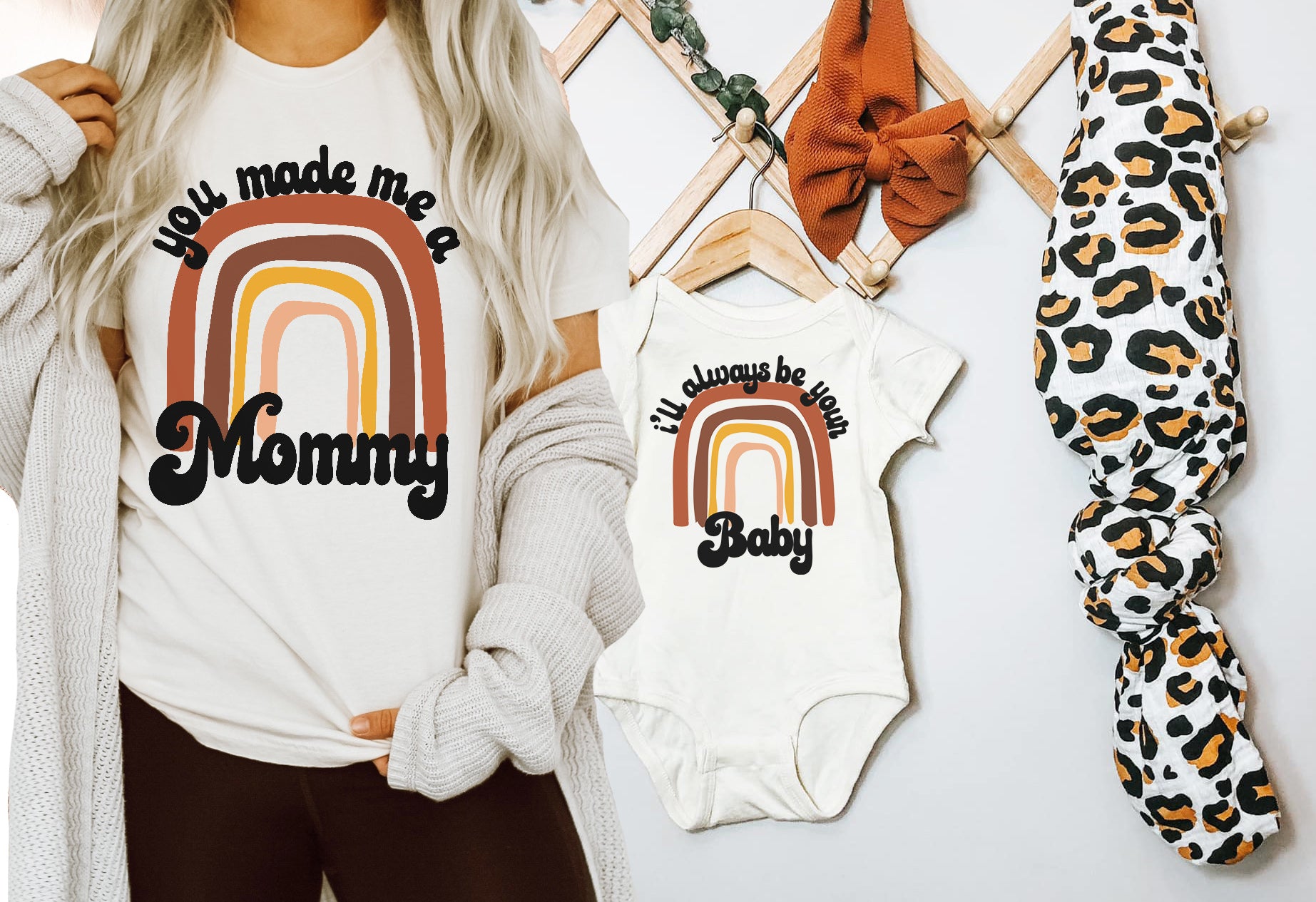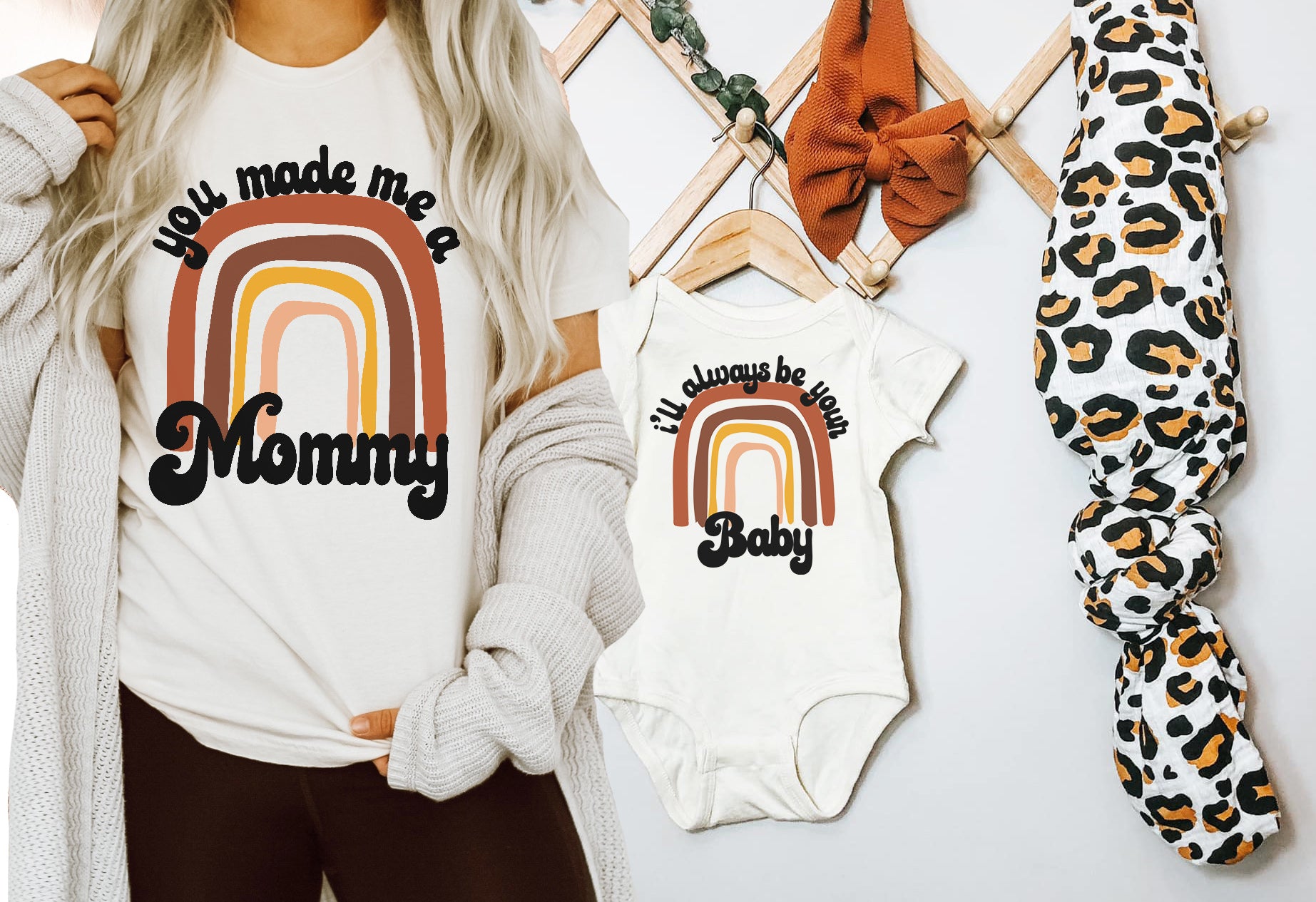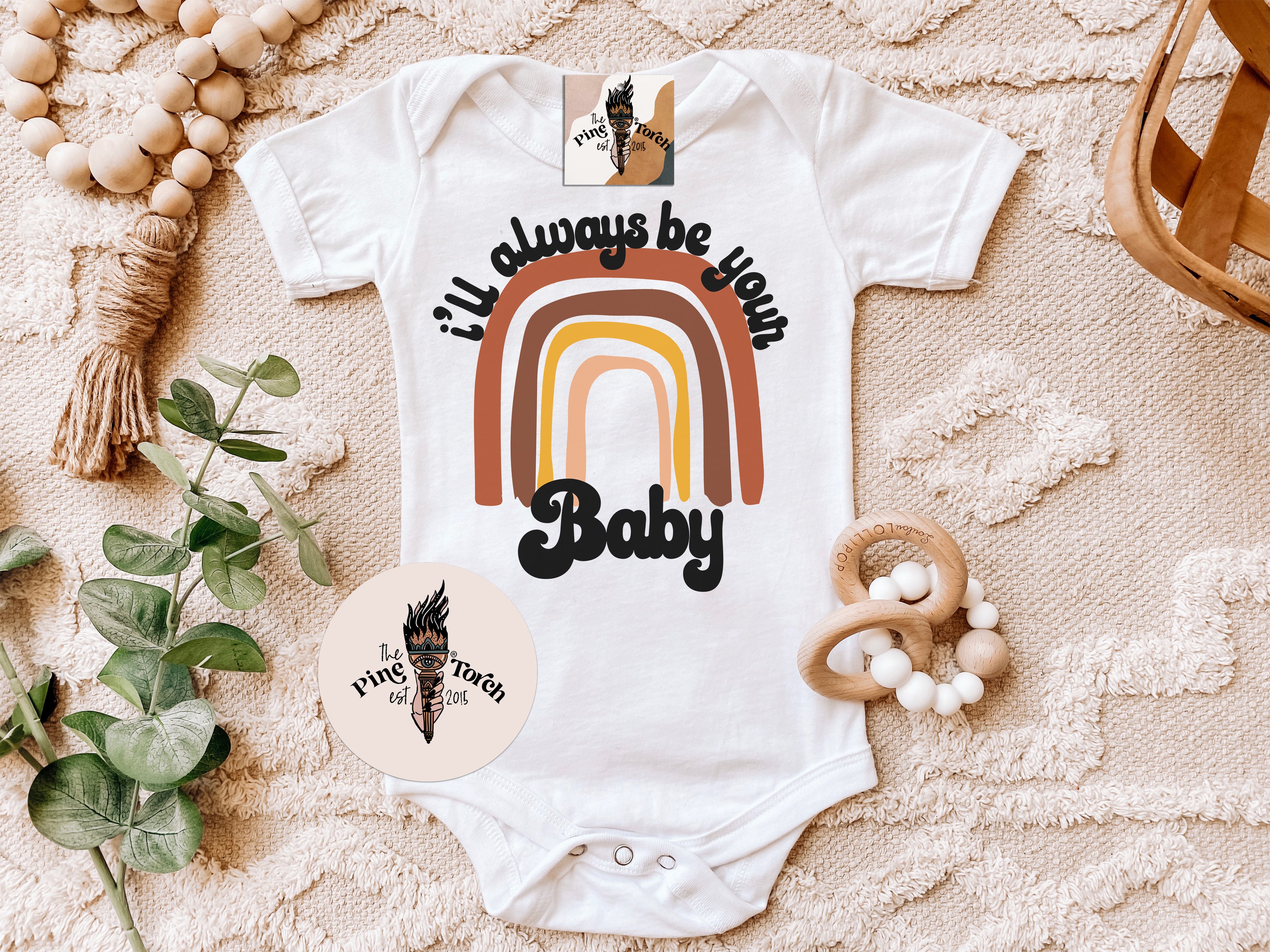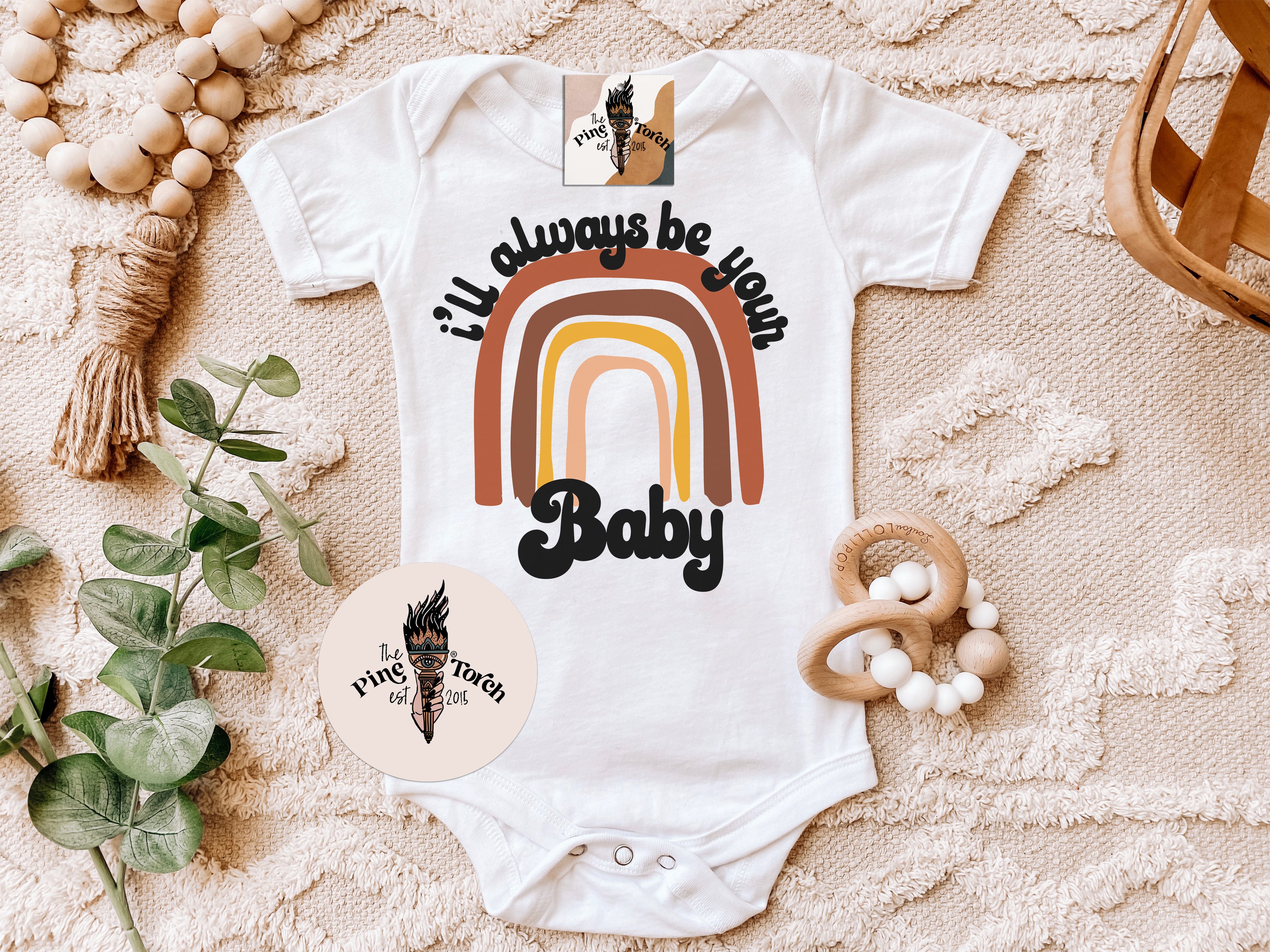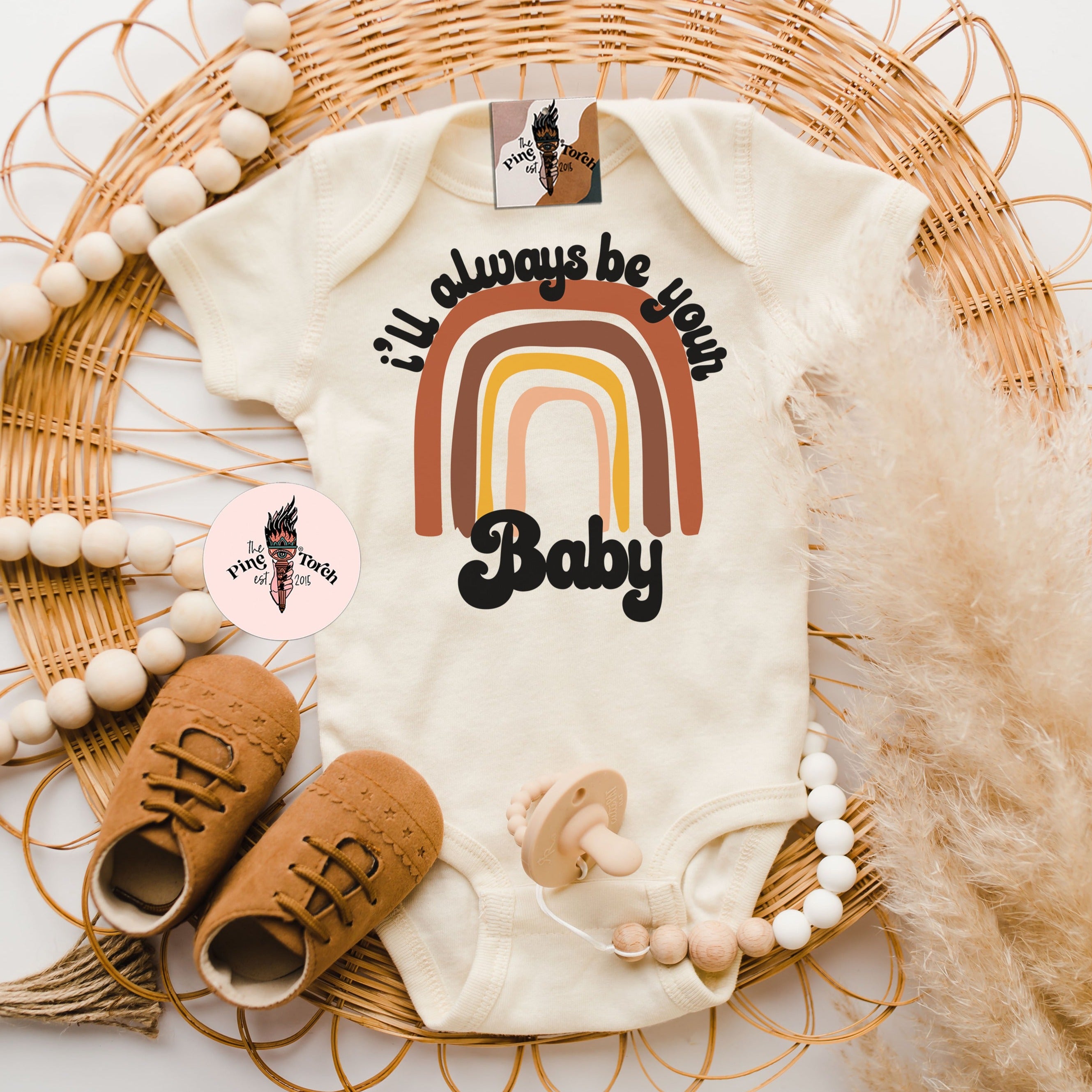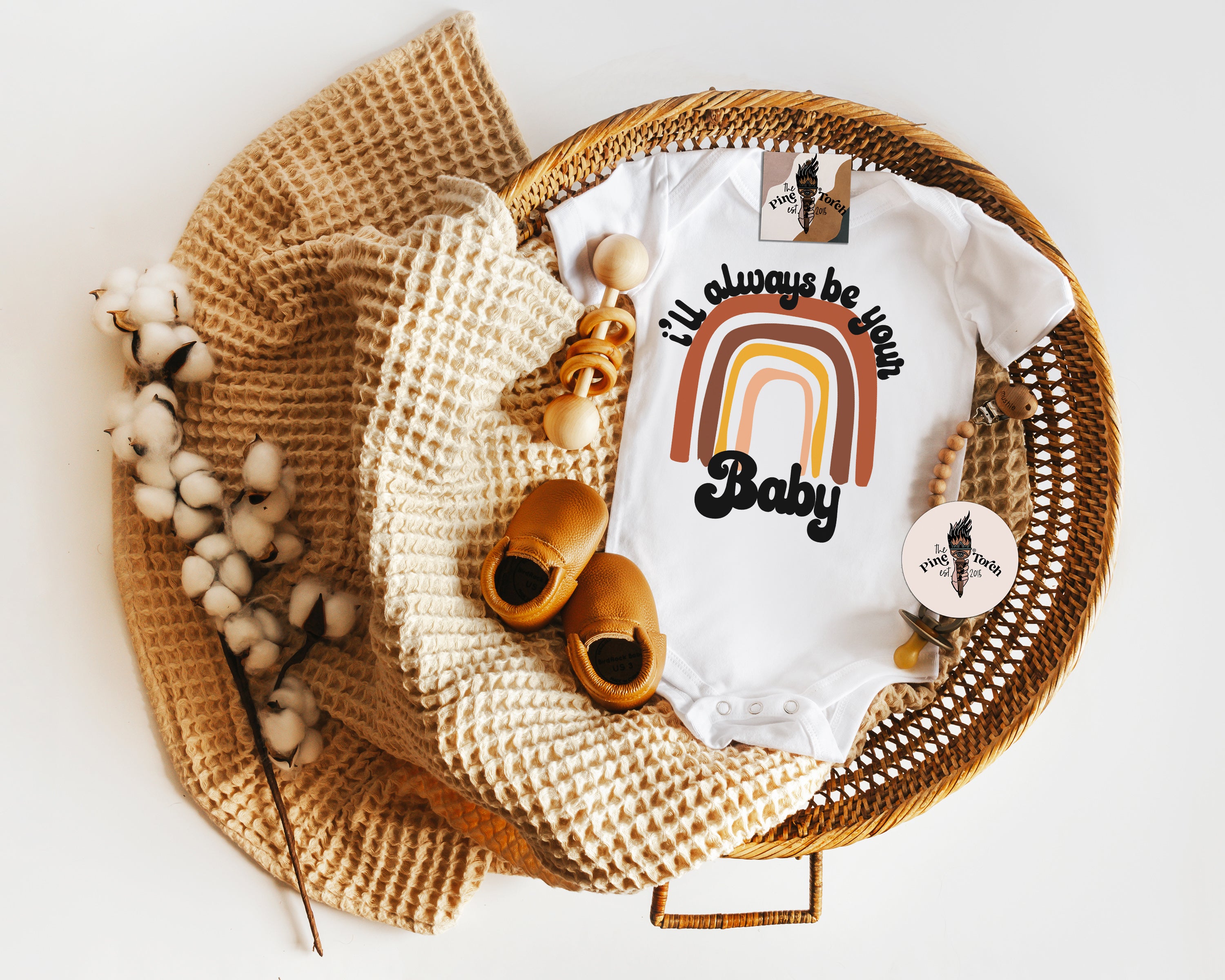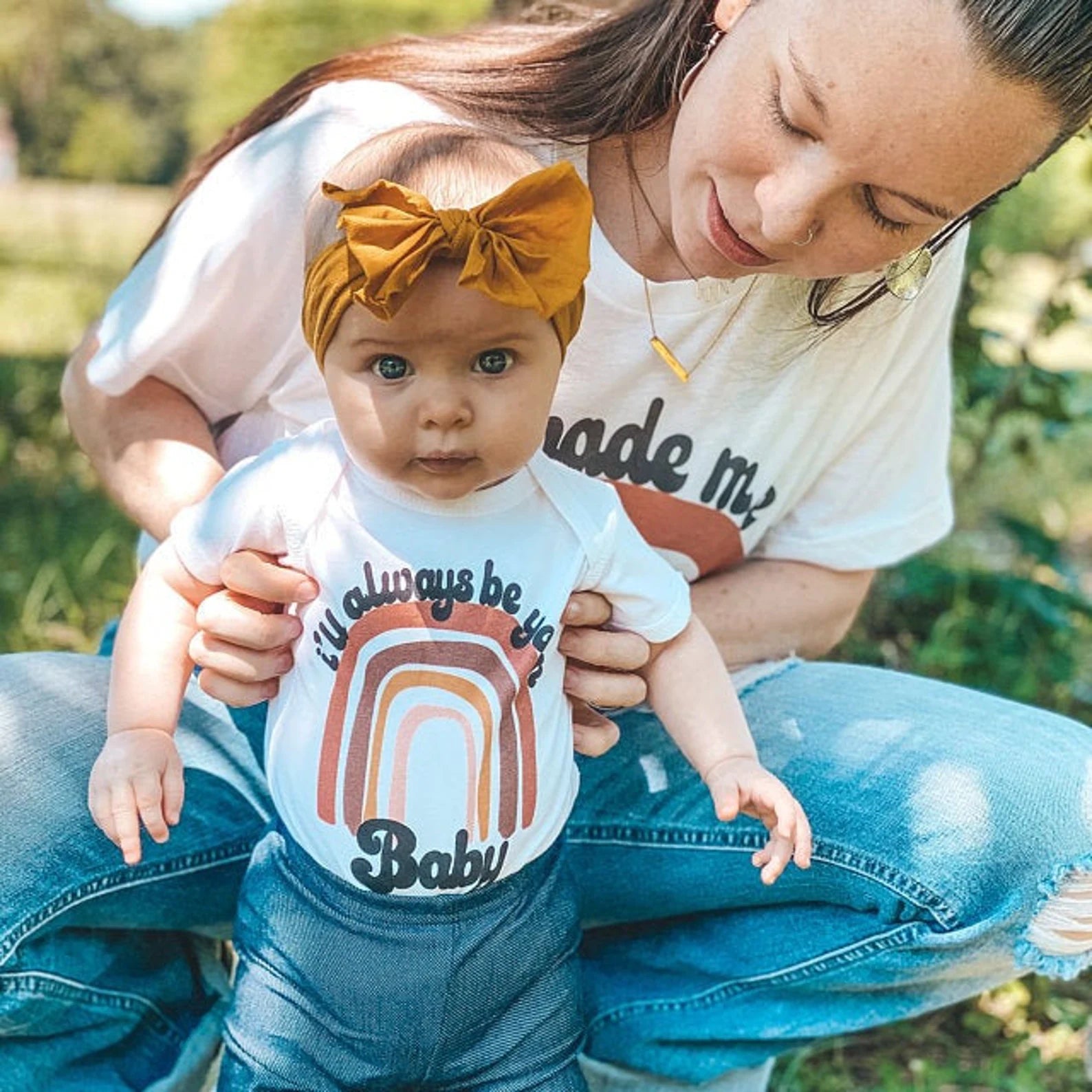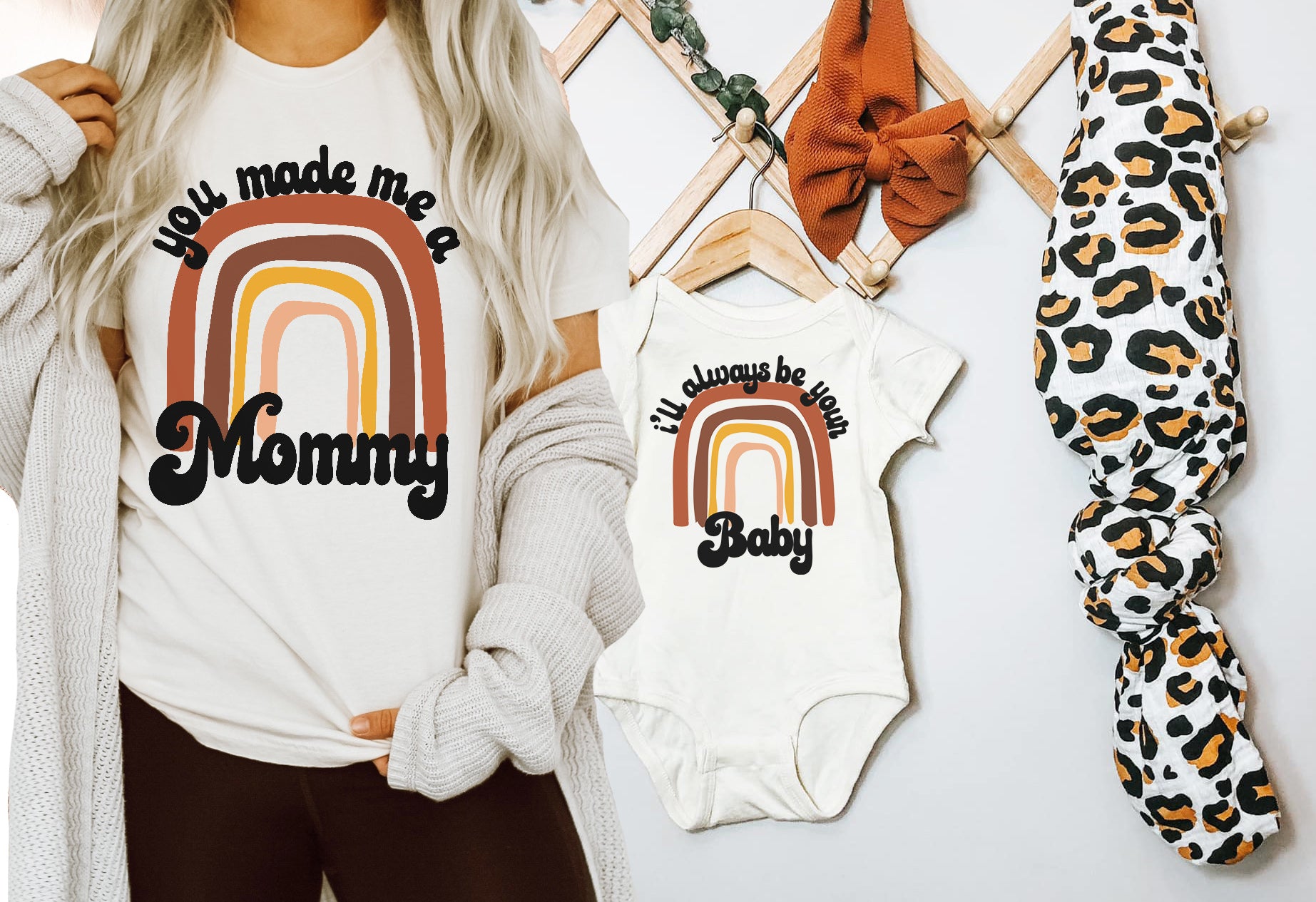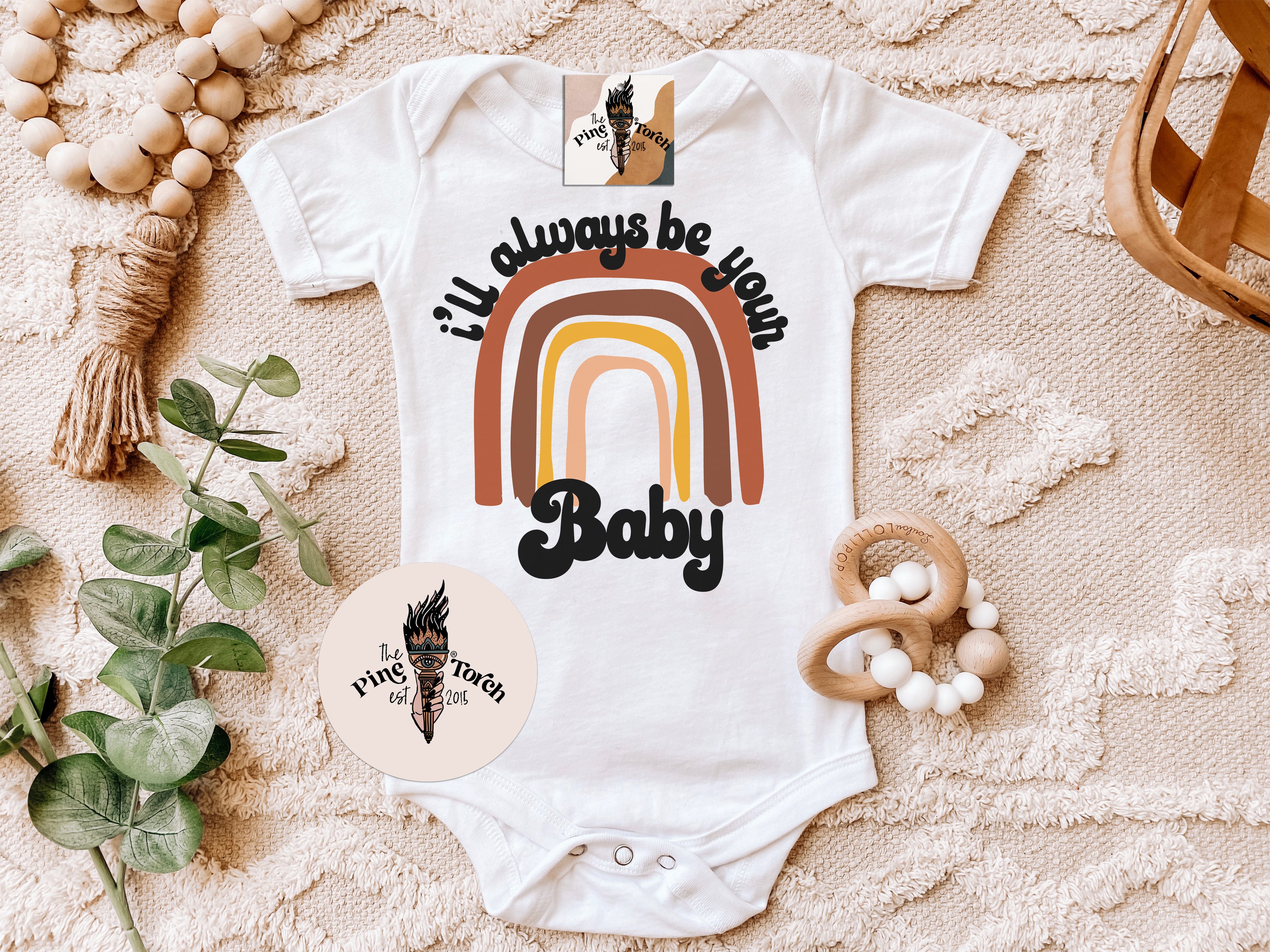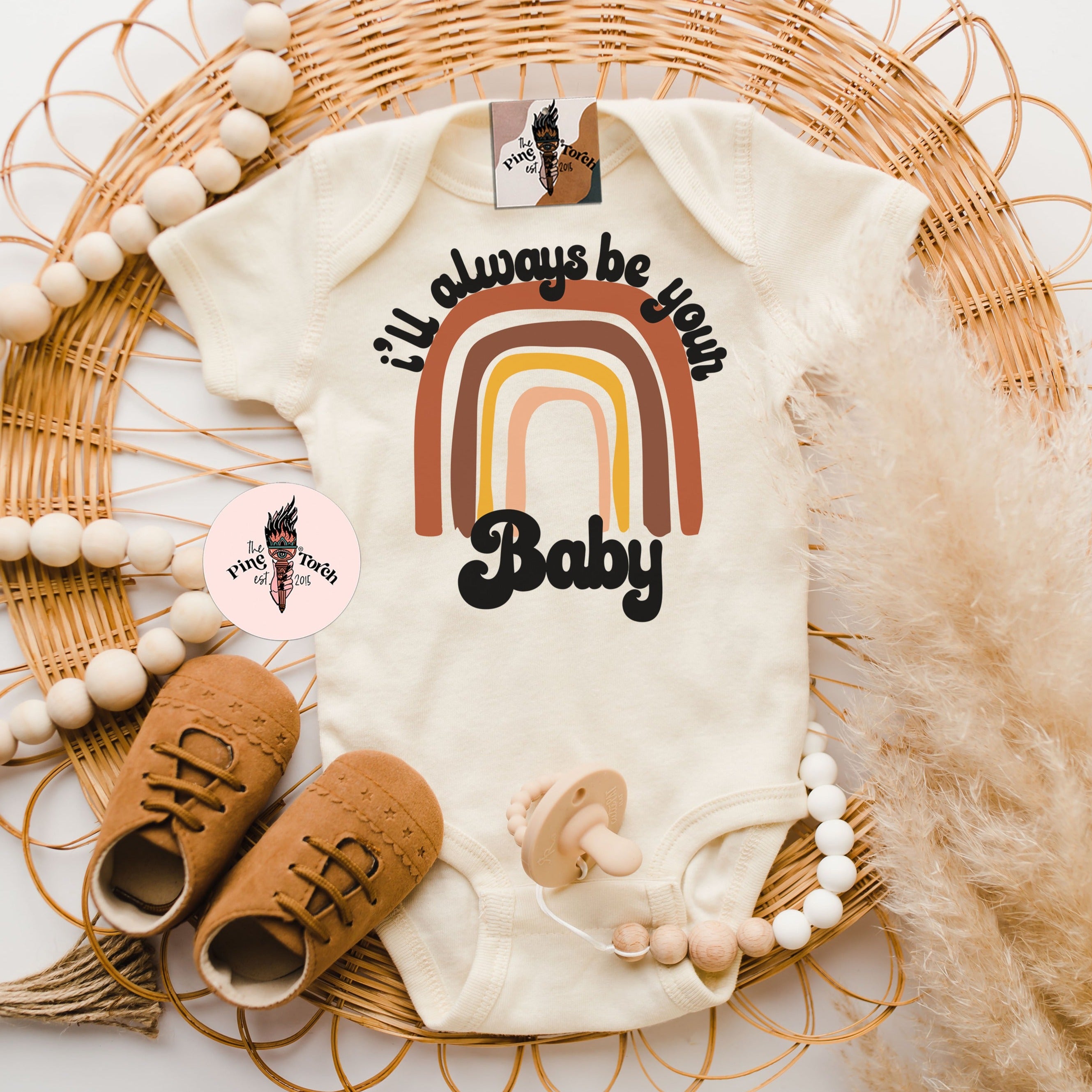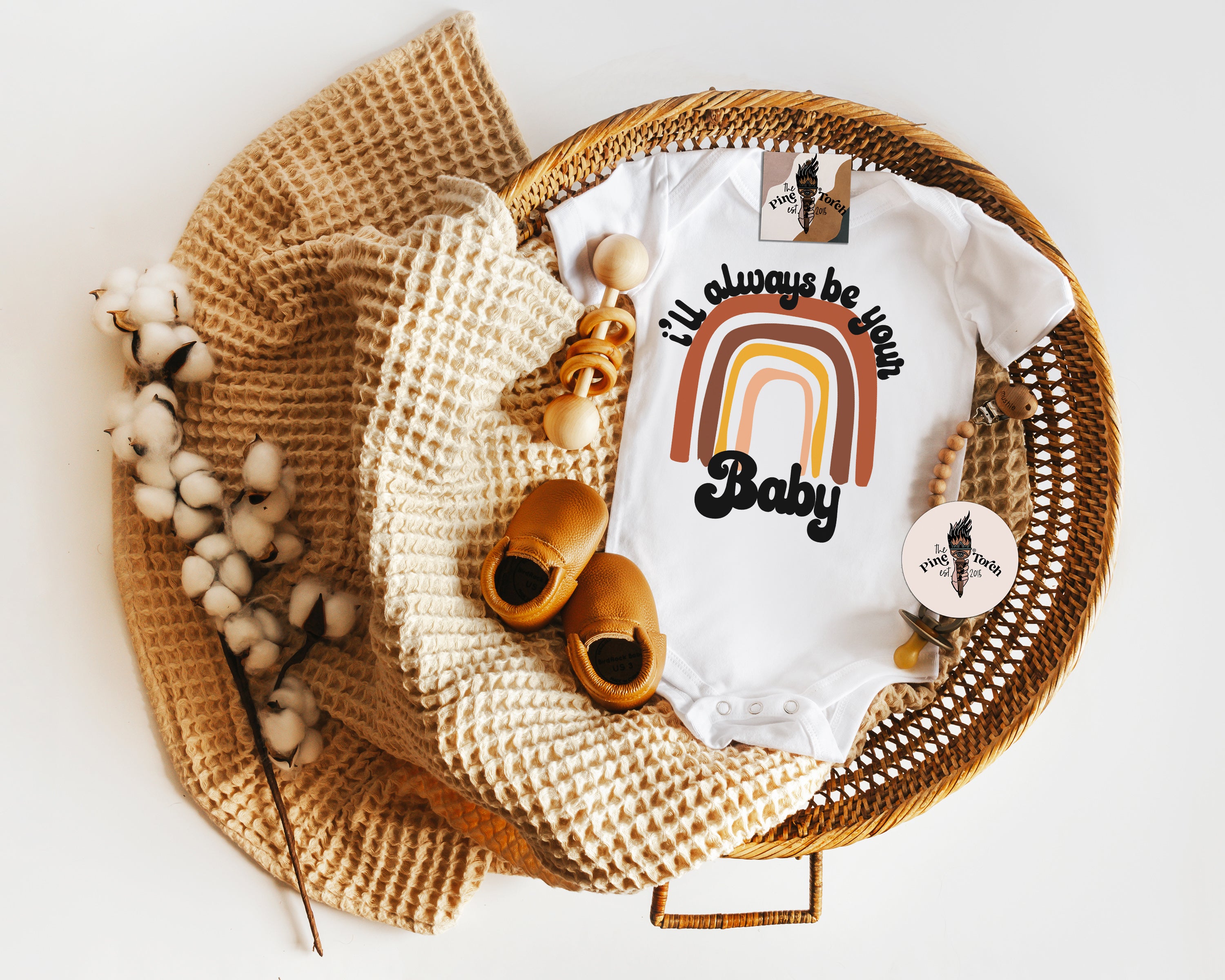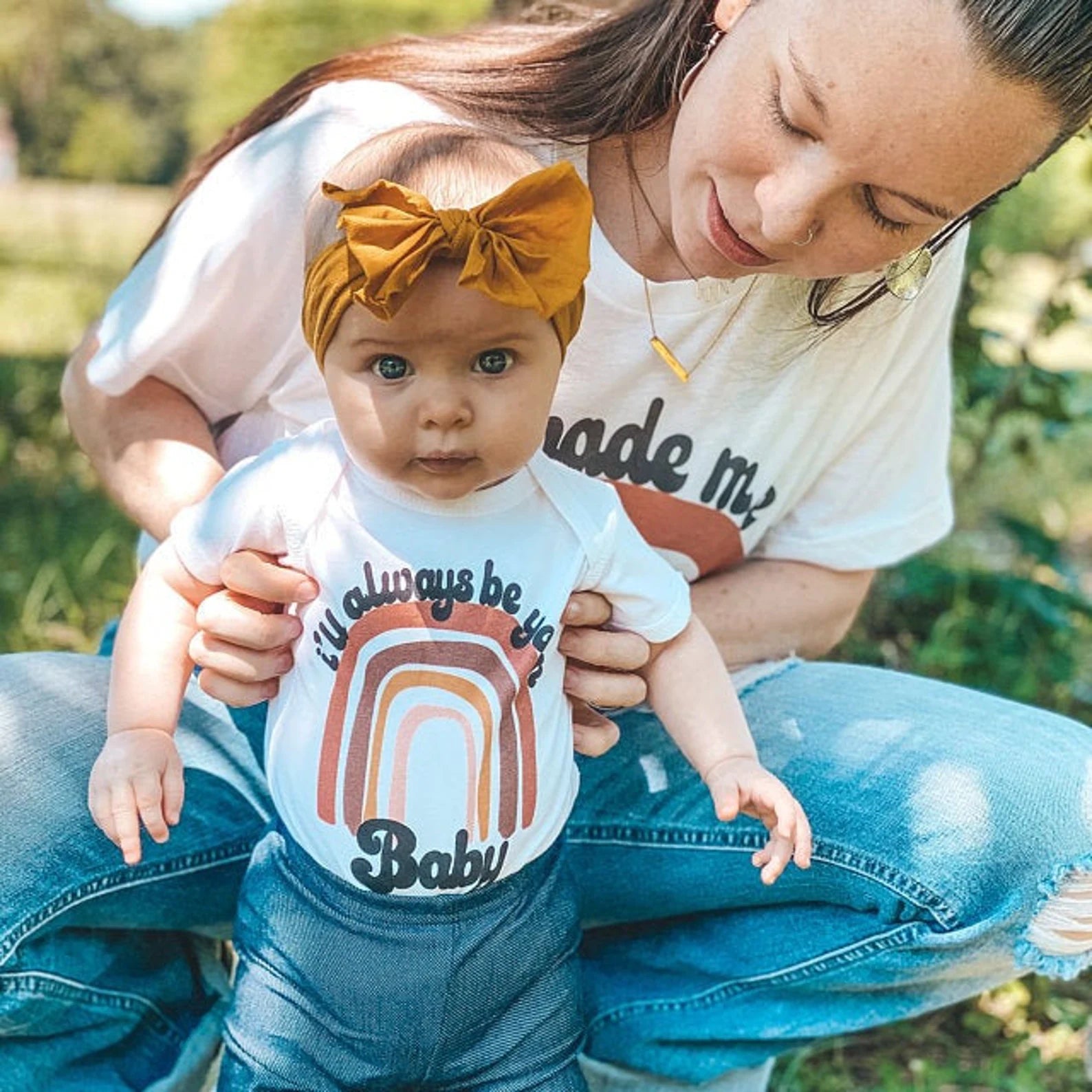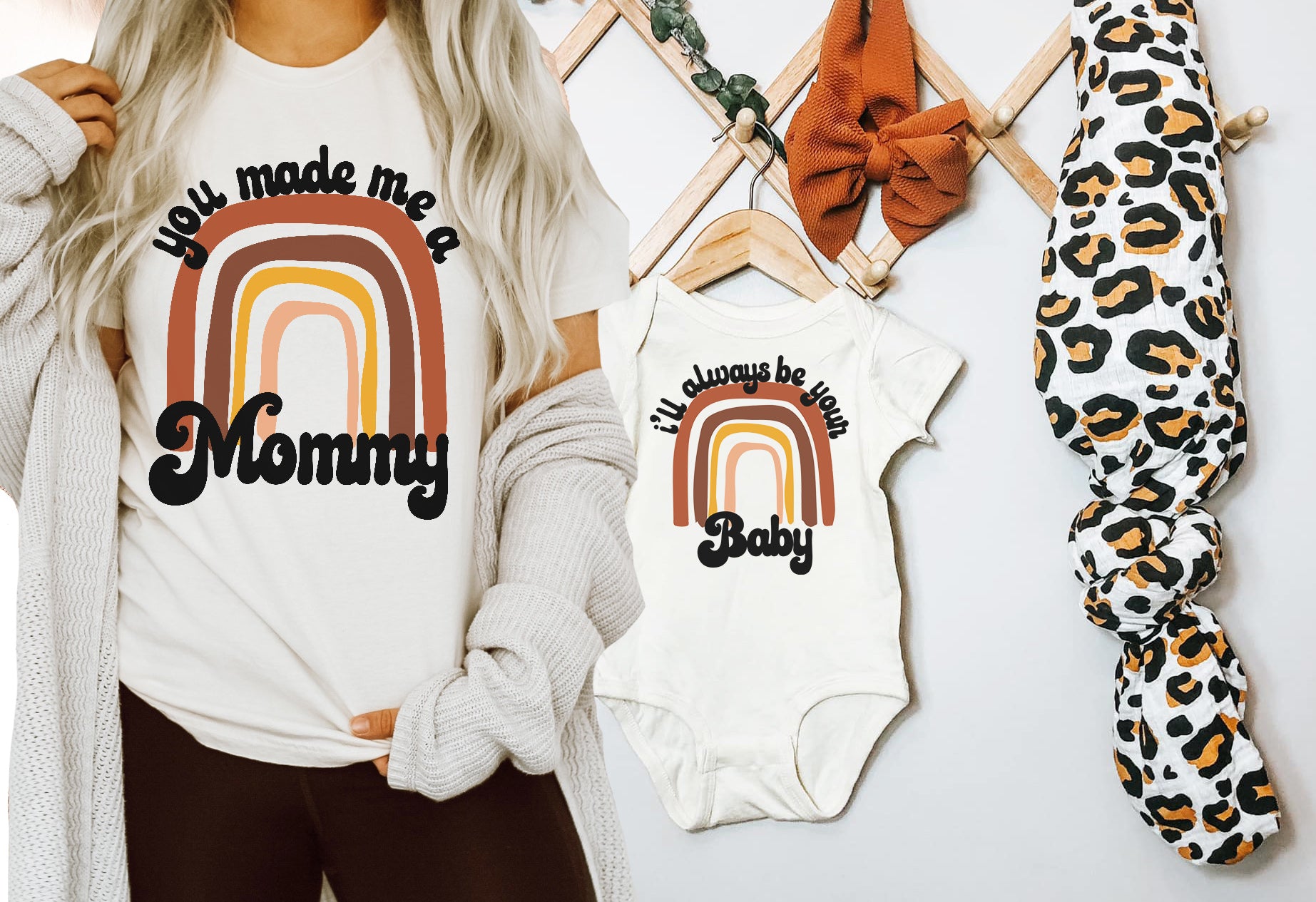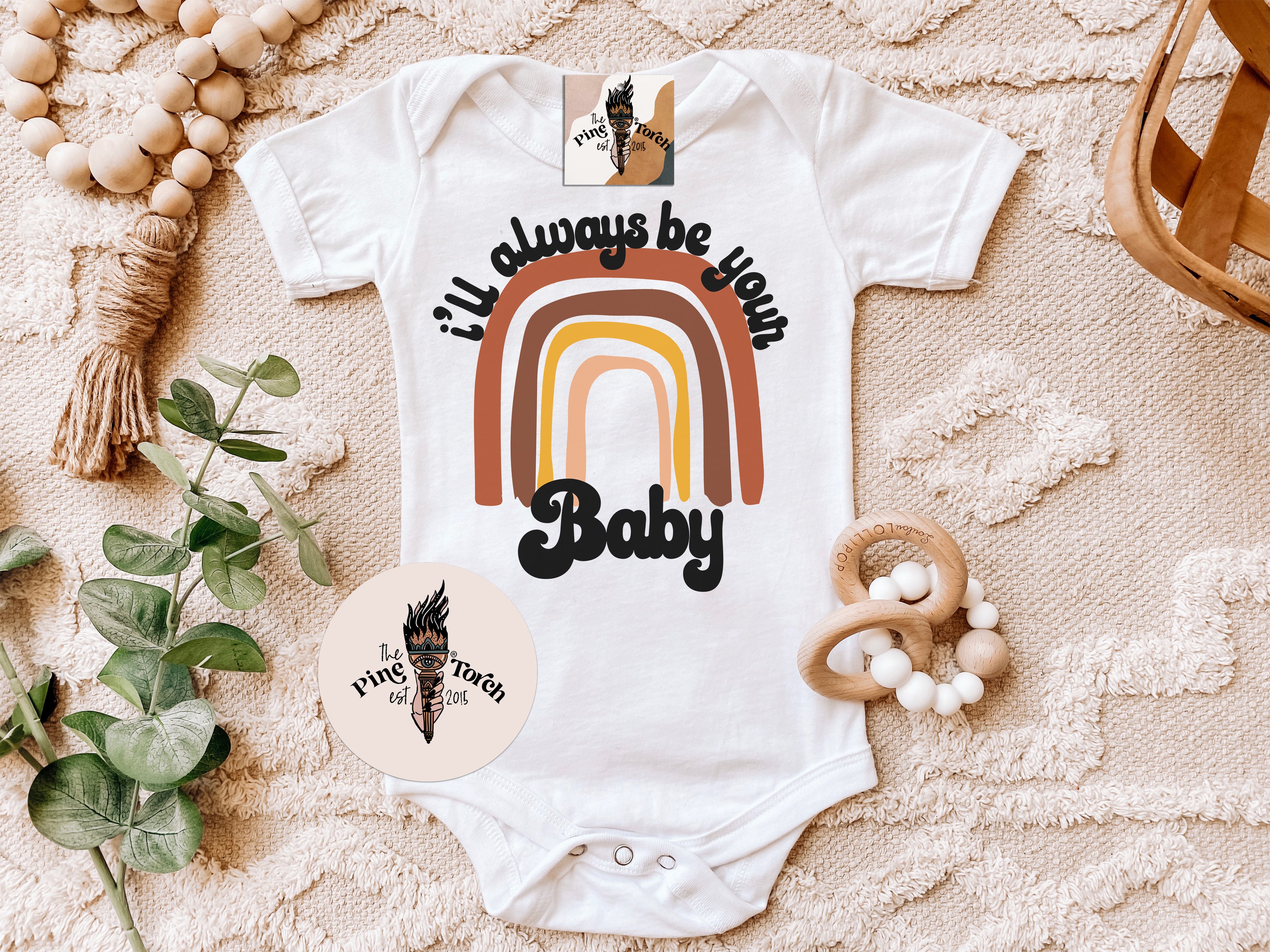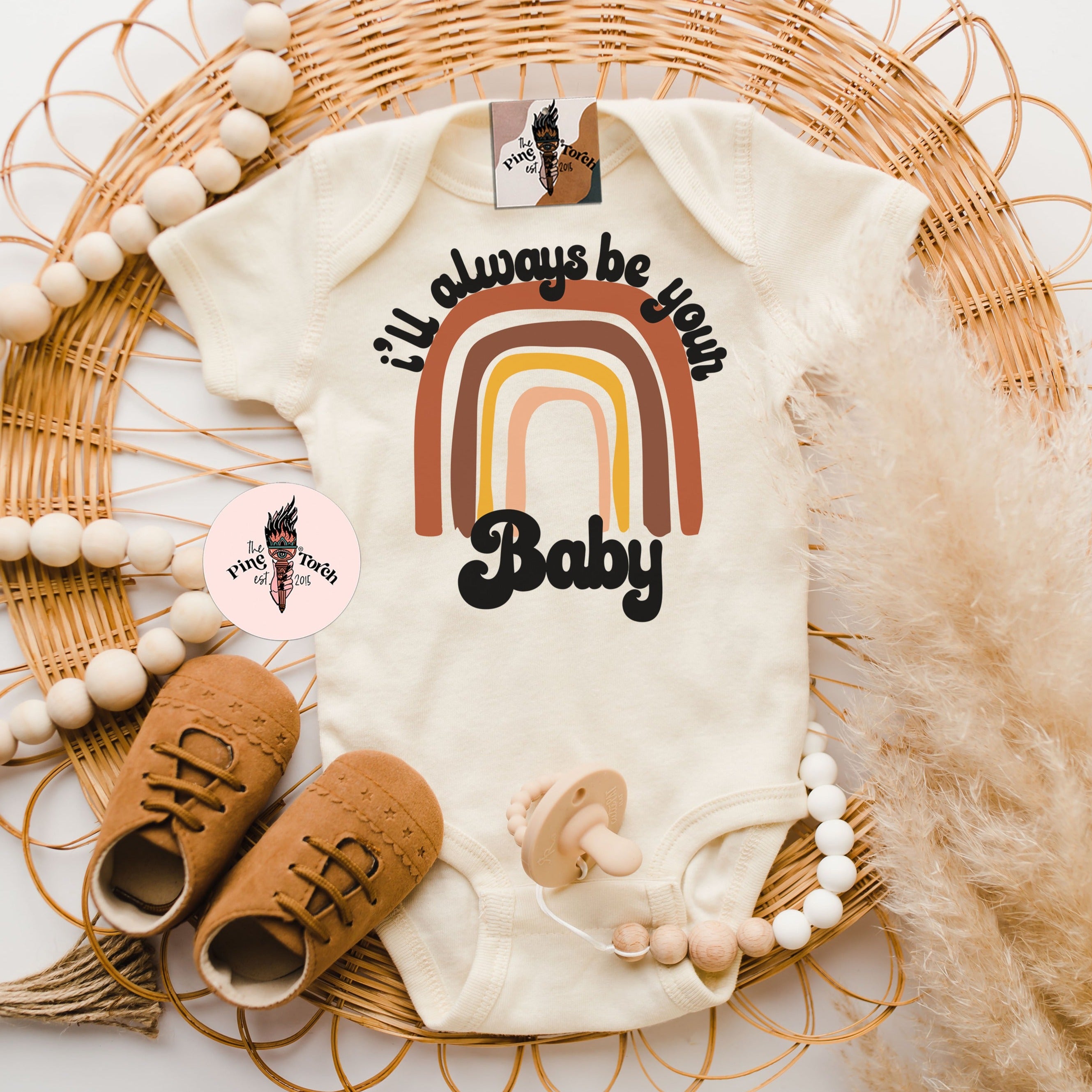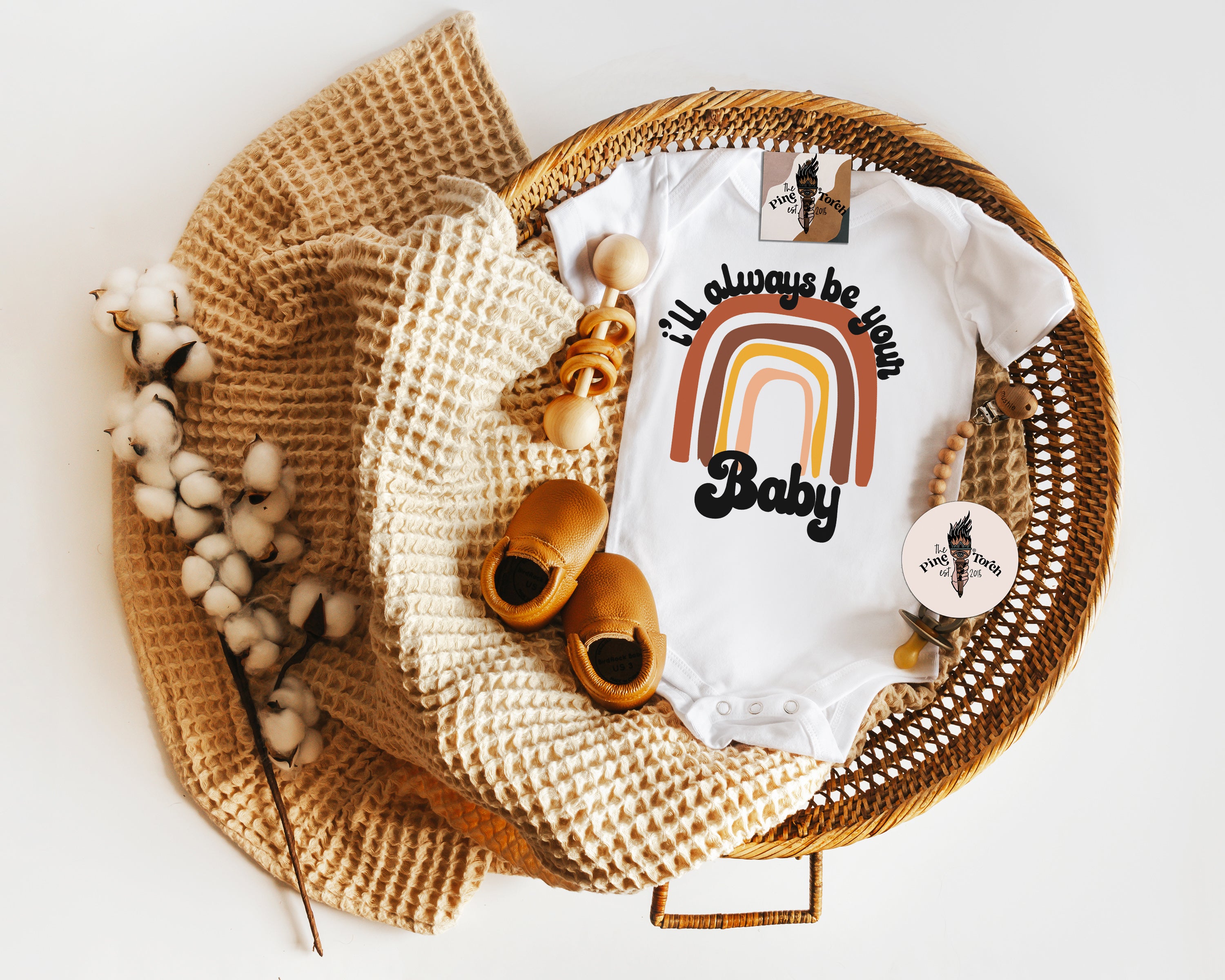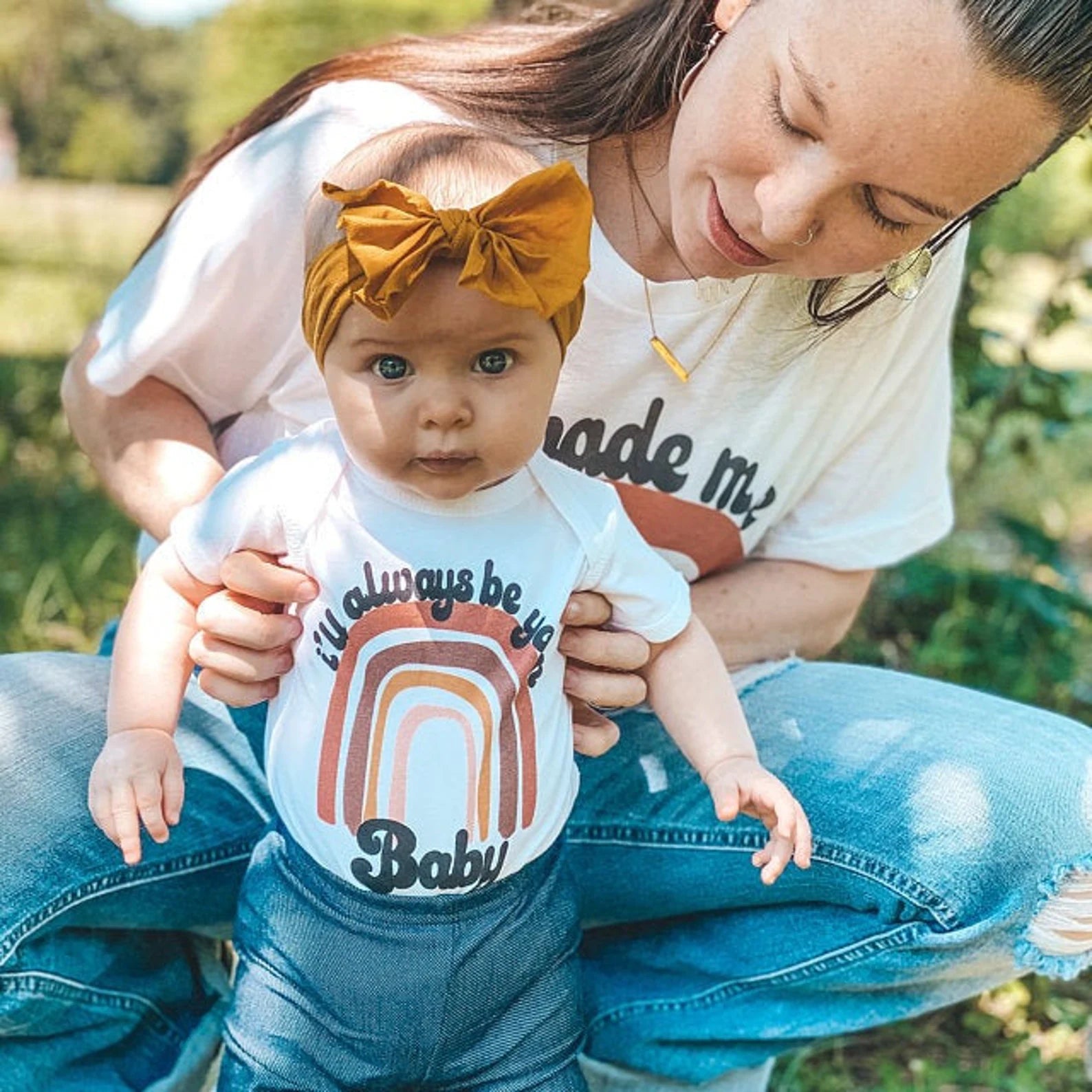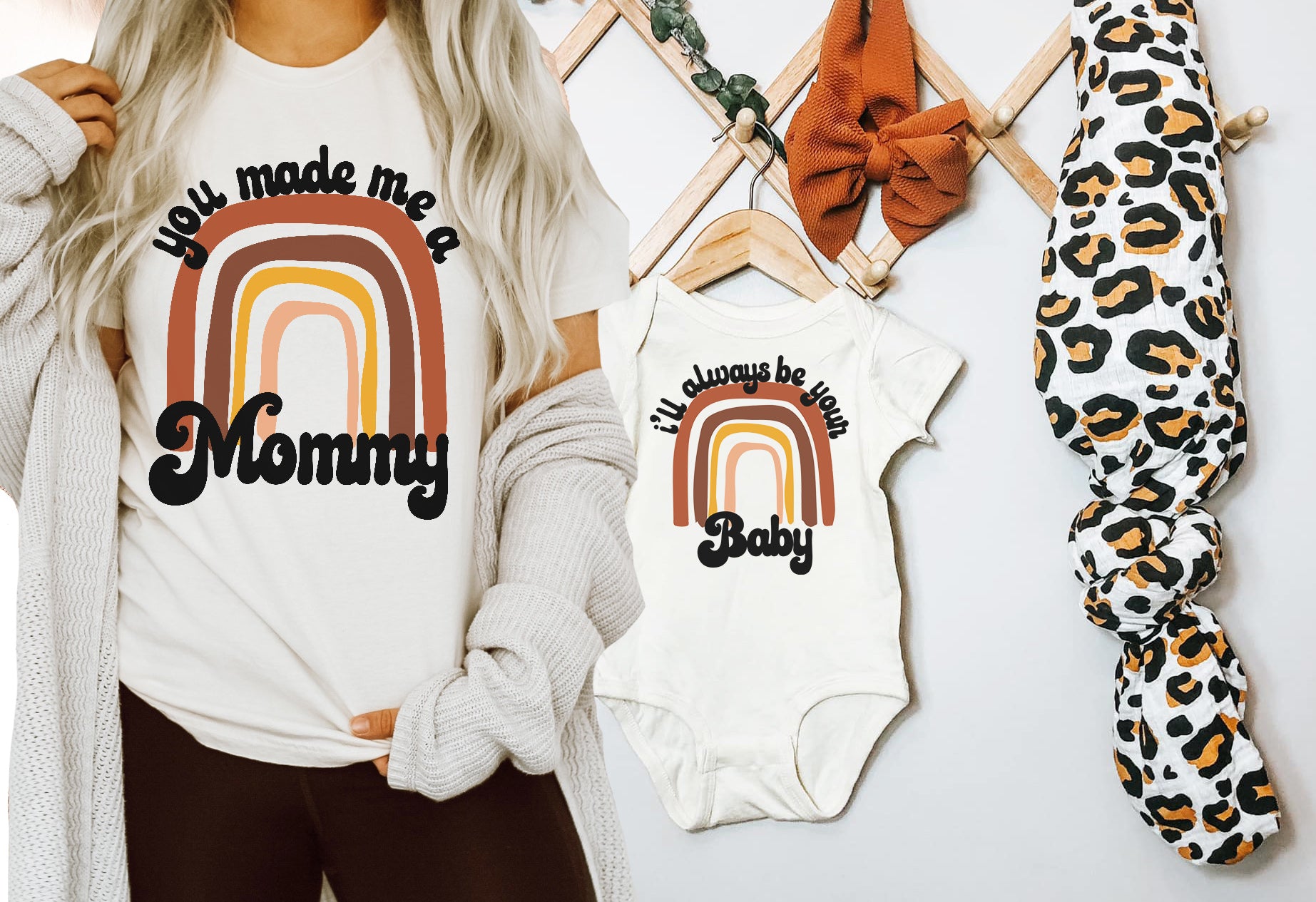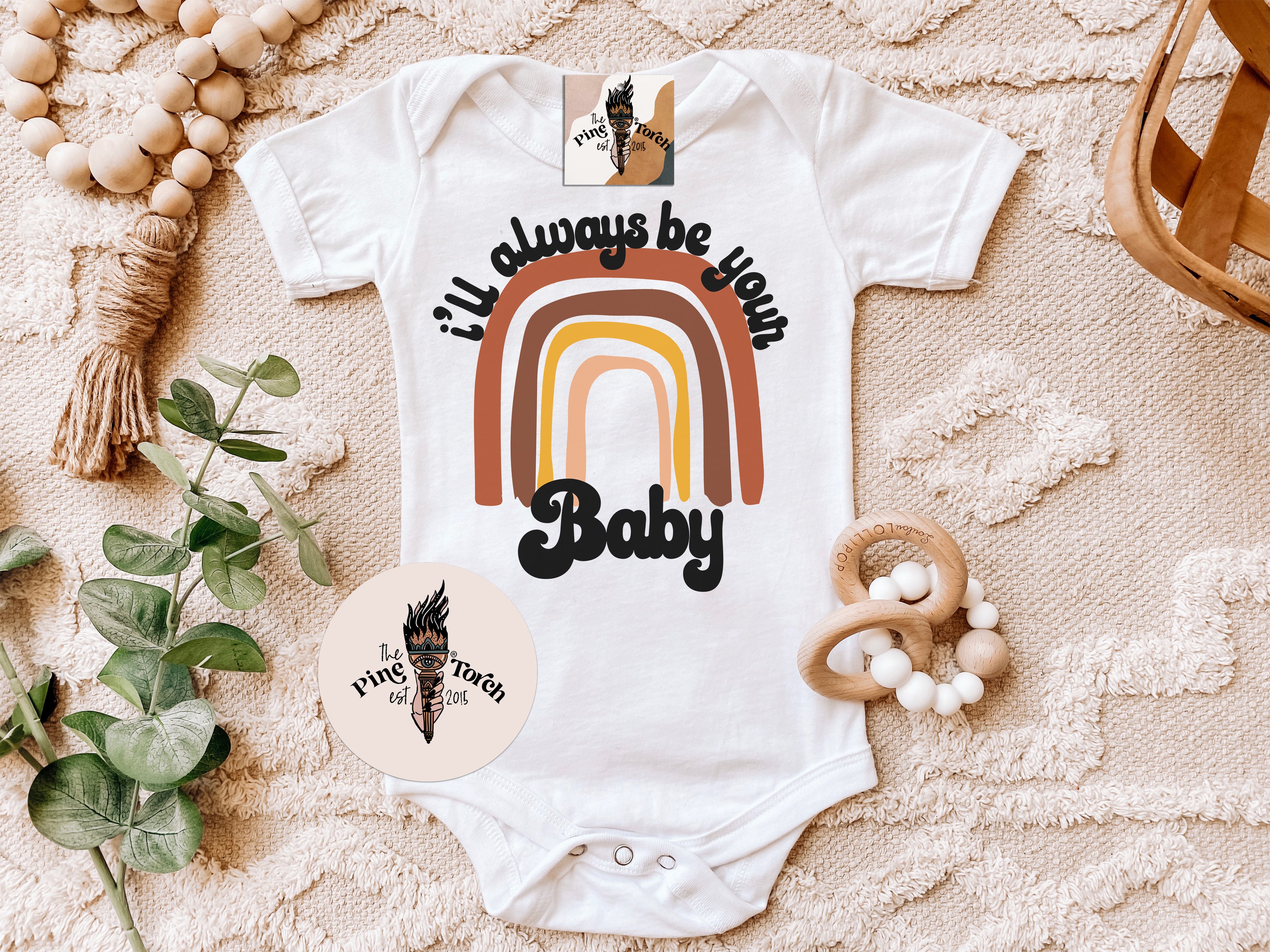 « I'LL ALWAYS BE YOUR BABY » CUSTOMIZED BODYSUIT
HOLIDAY COLLECTION « I'LL ALWAYS BE YOUR BABY »
How adorable and sentimental is this perfect retro rainbow design? Looking for the ultimate, tear-jerker, gender-neutral Mother's Day gift? Look no further. This retro rainbow is the absolute perfect gift for a mom of a boy or girl on her first Mother's Day. The retro vintage rainbow and embellished vintage font is perfection.

This is the perfect gift for any new mom. Works for either gender and also makes the perfect Mother's Day gift for a rainbow mama.

Don't forget to check out the matching "You Made me a Mommy" tee.
BODYSUITS
NB: 5-8lbs. 
6M: 7-15lbs.
12M: 16-22lbs. 
18M: 23-27lbs.
24M: 28-30lbs