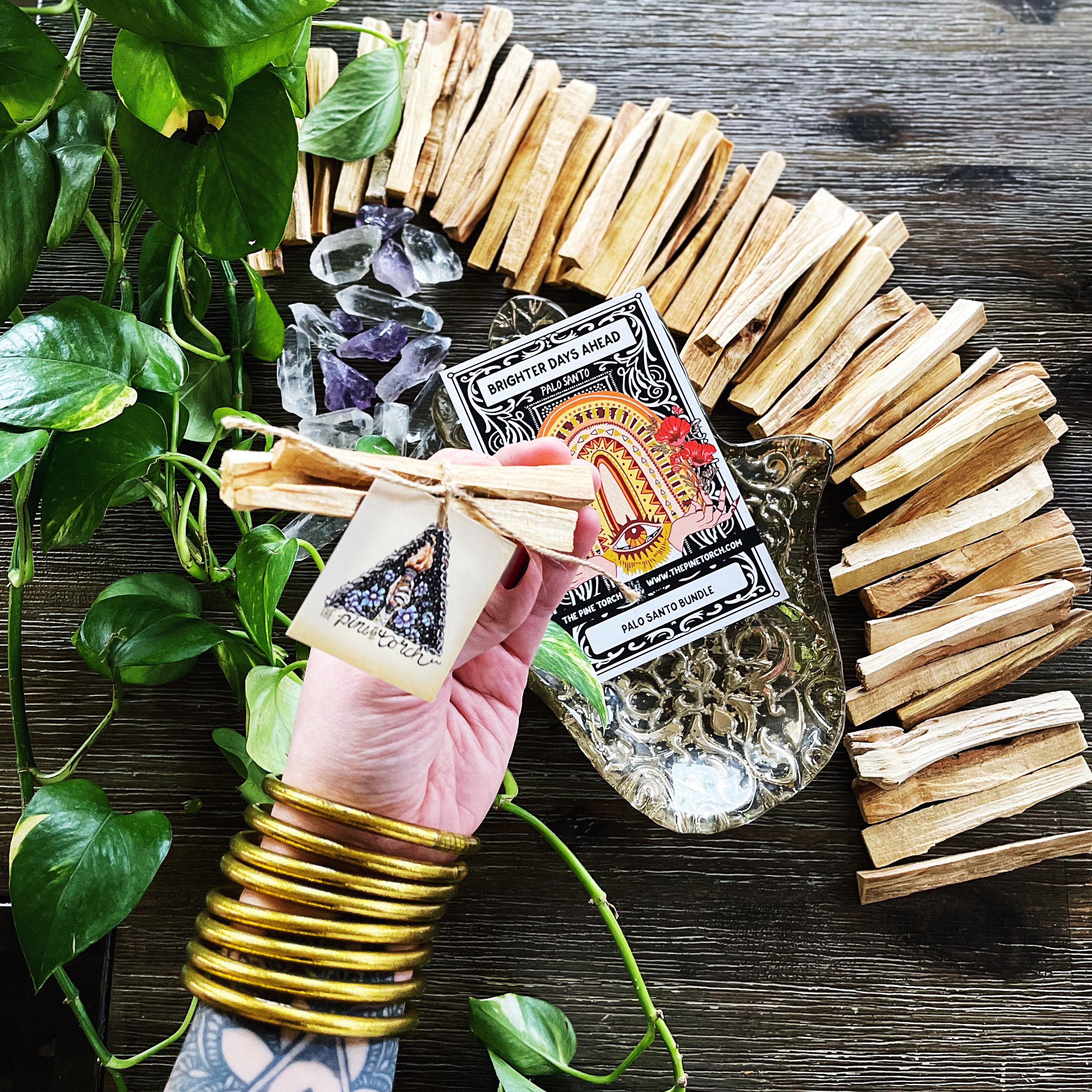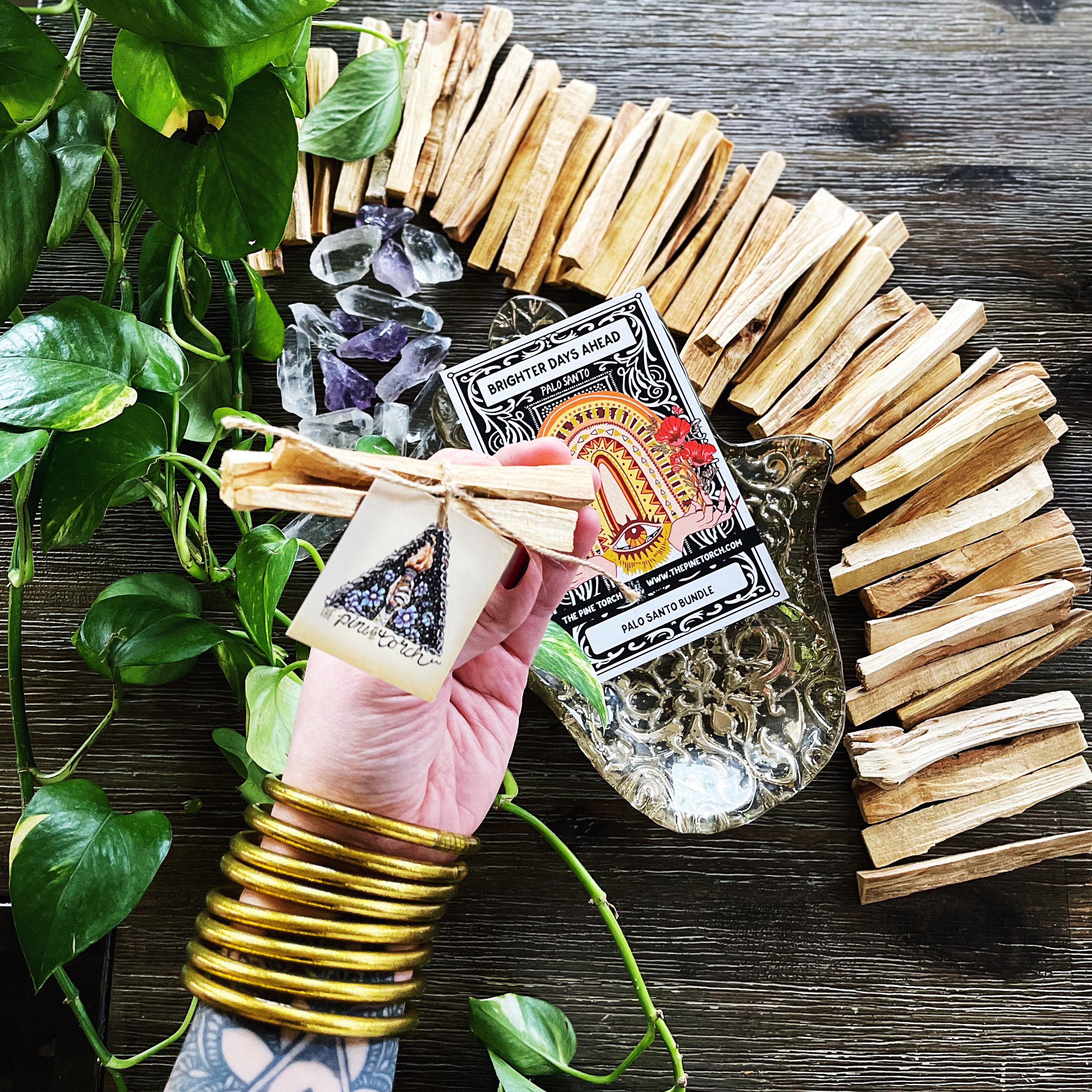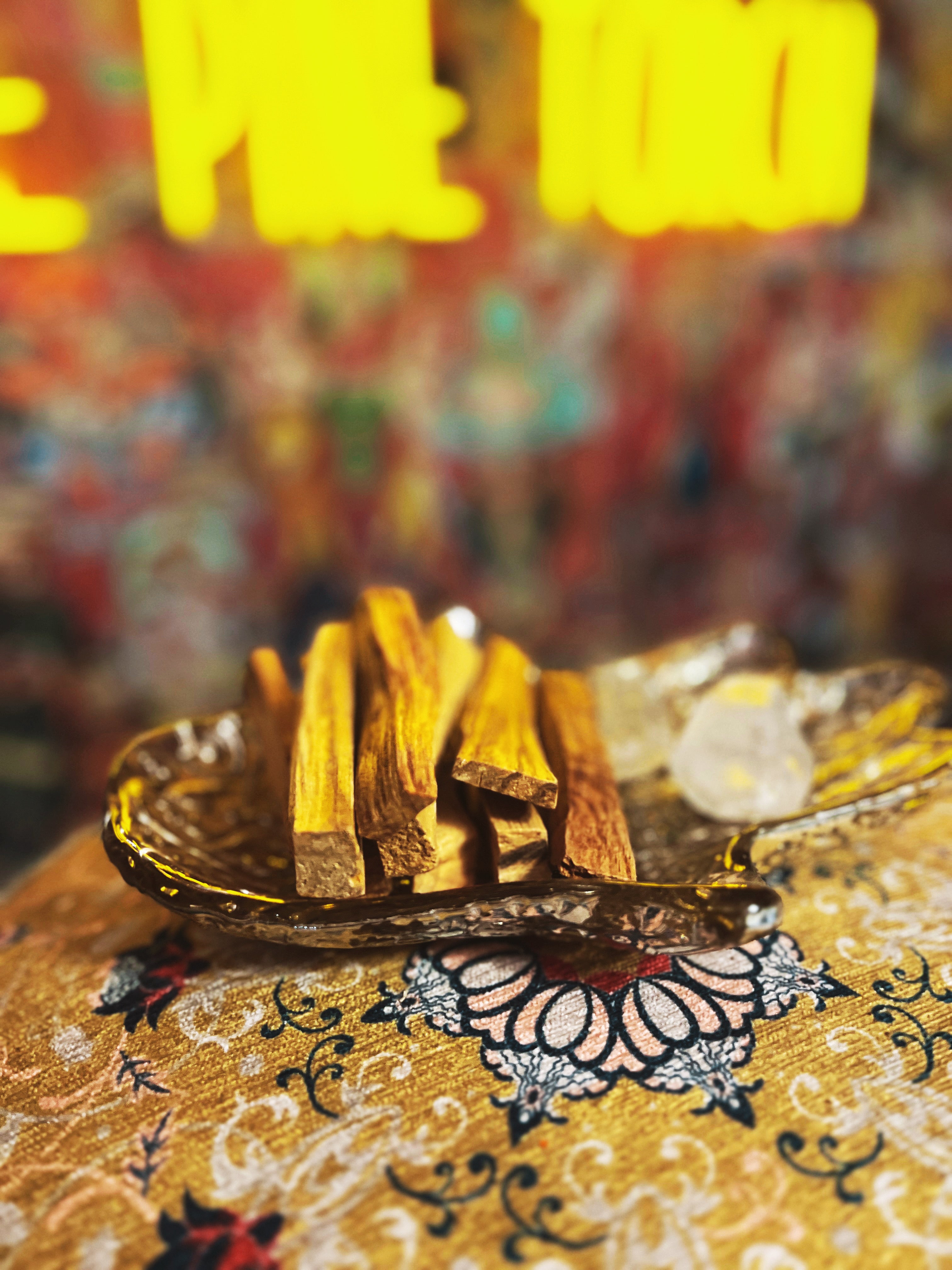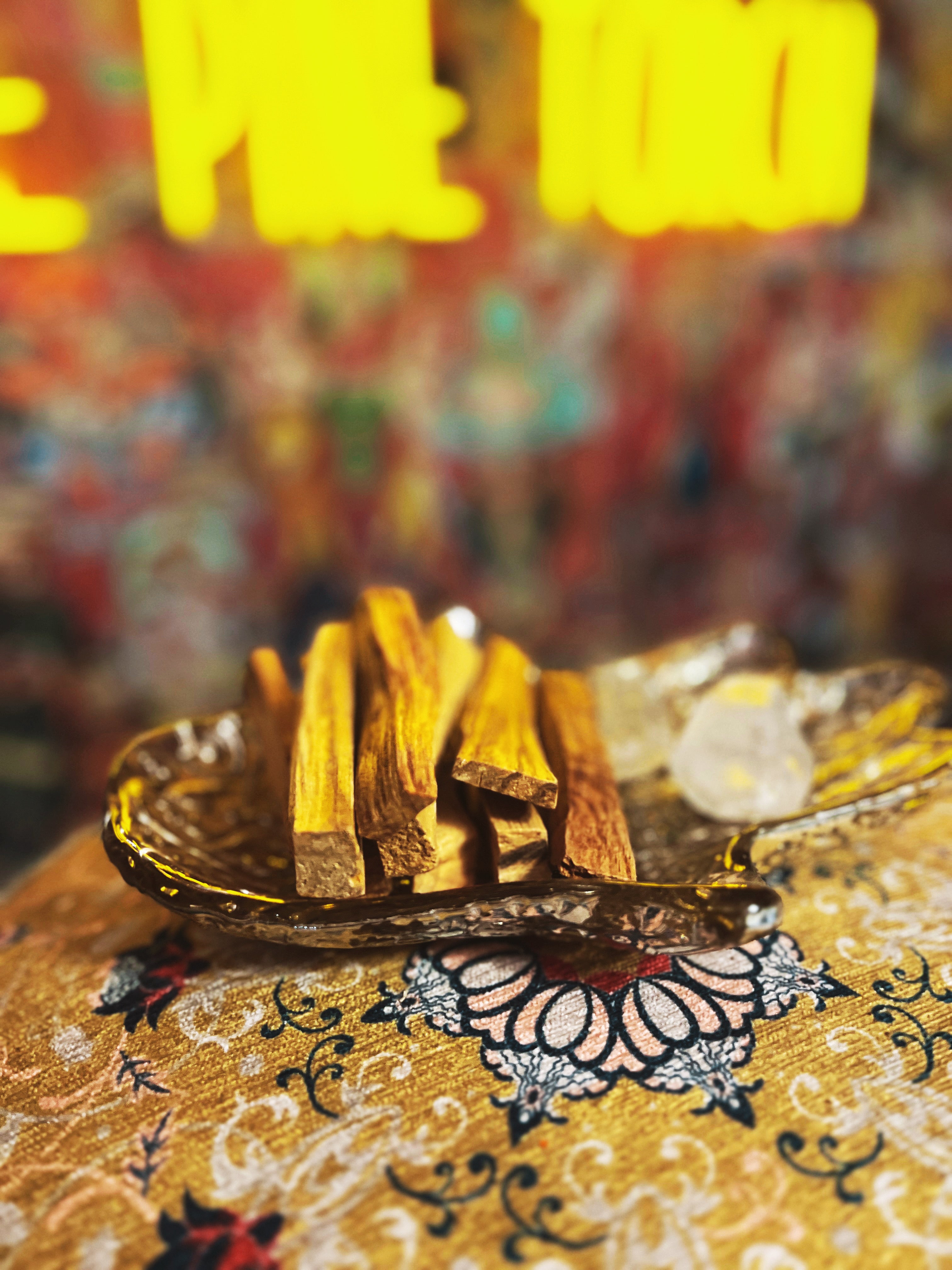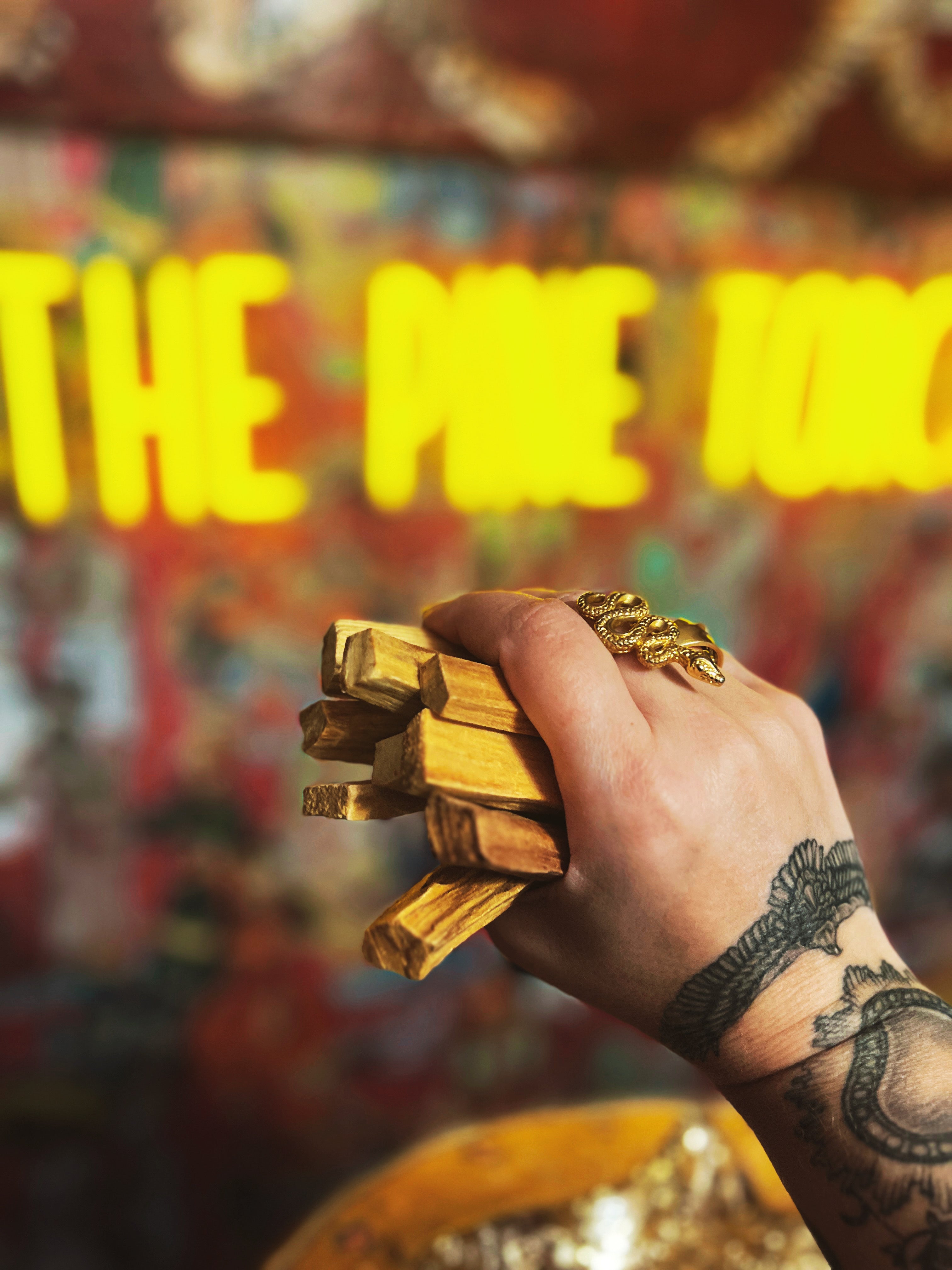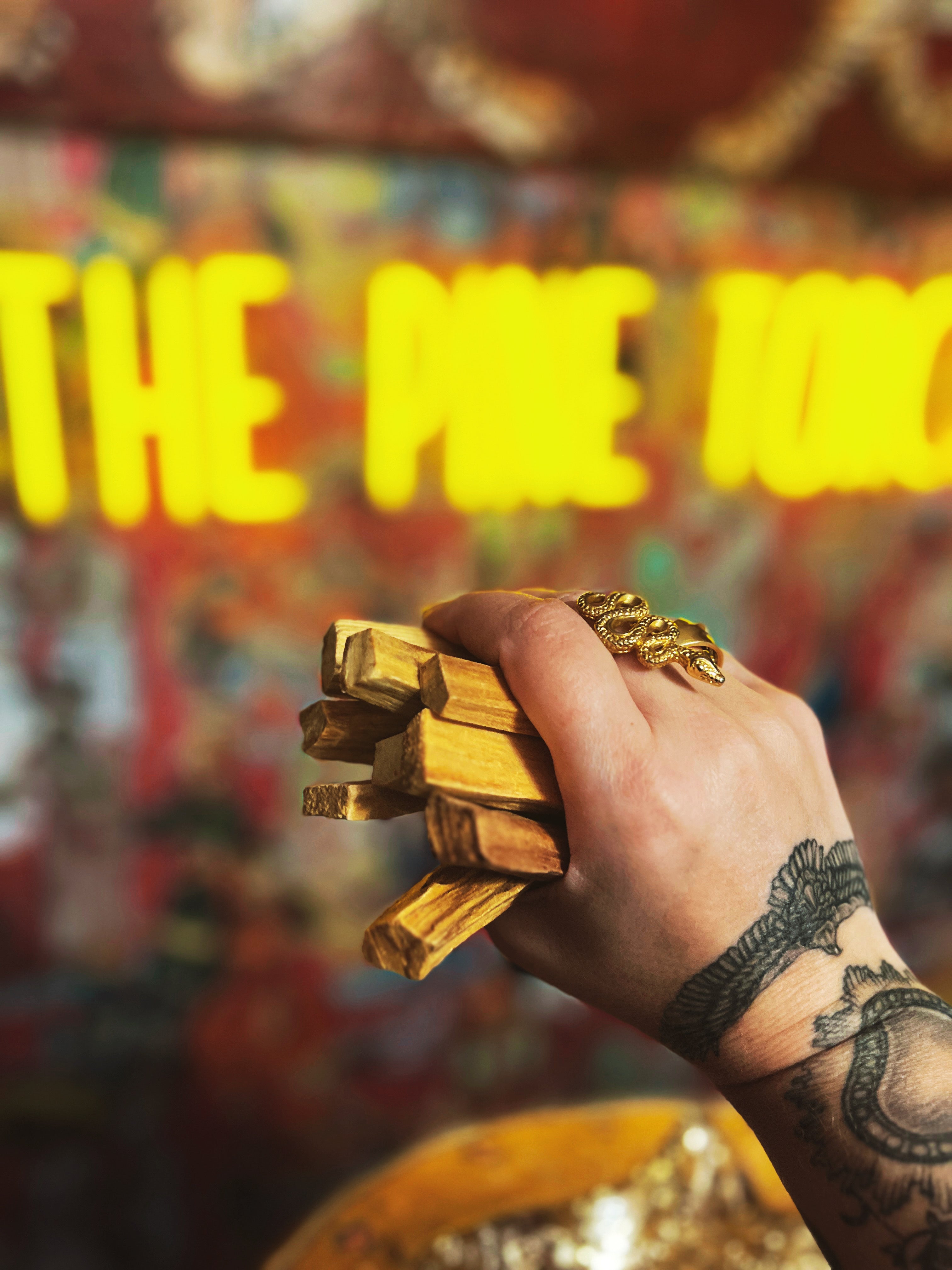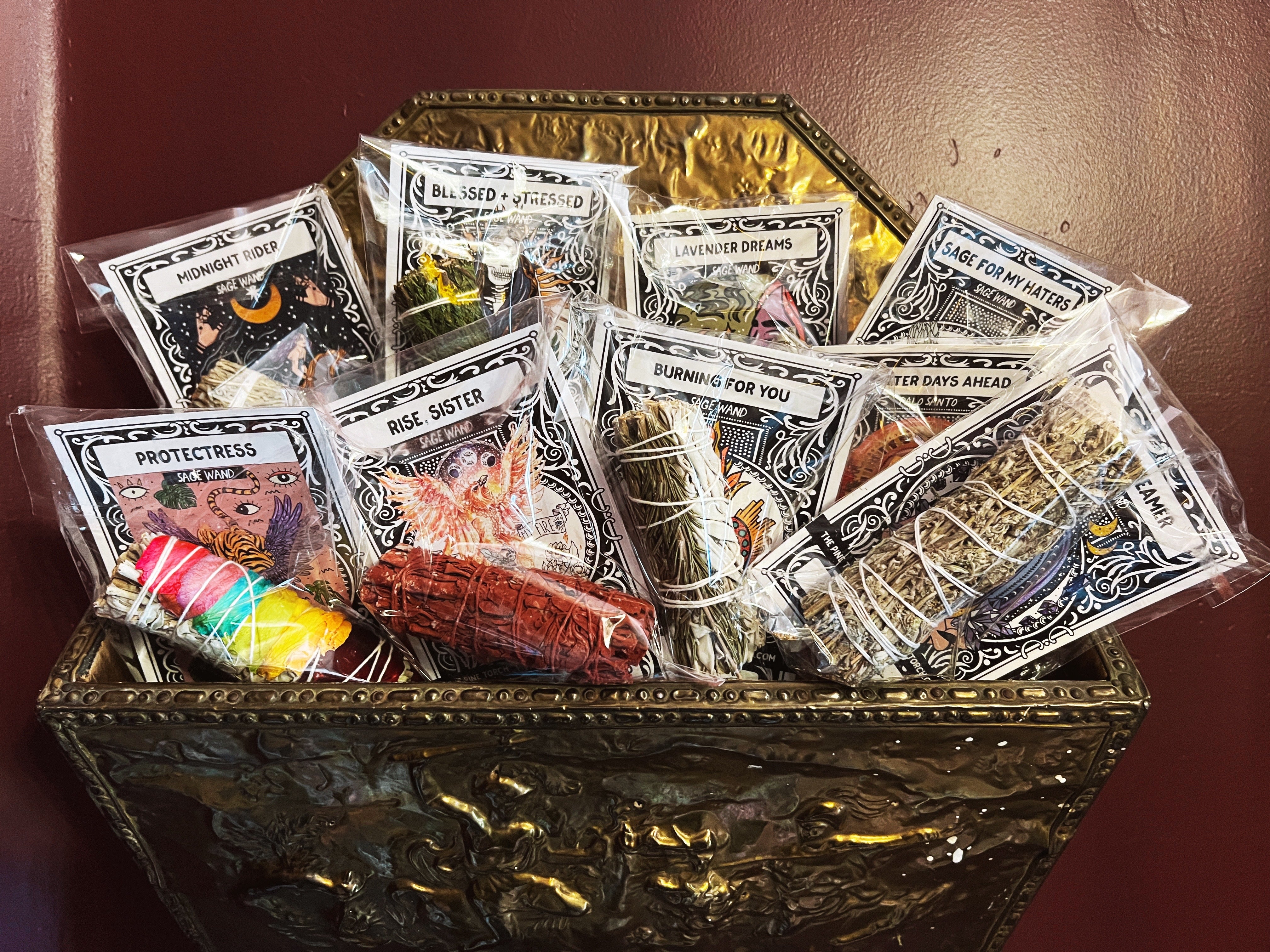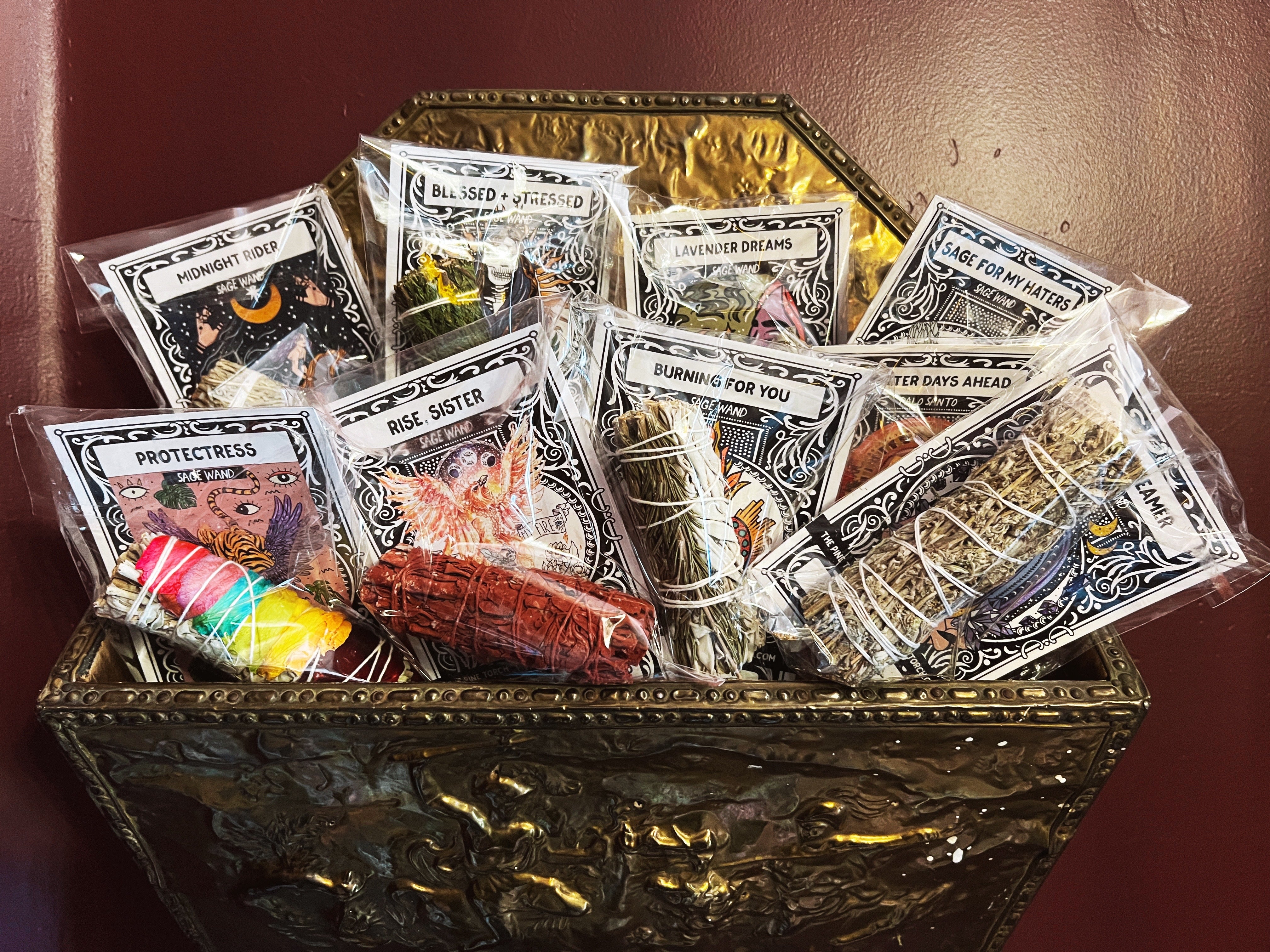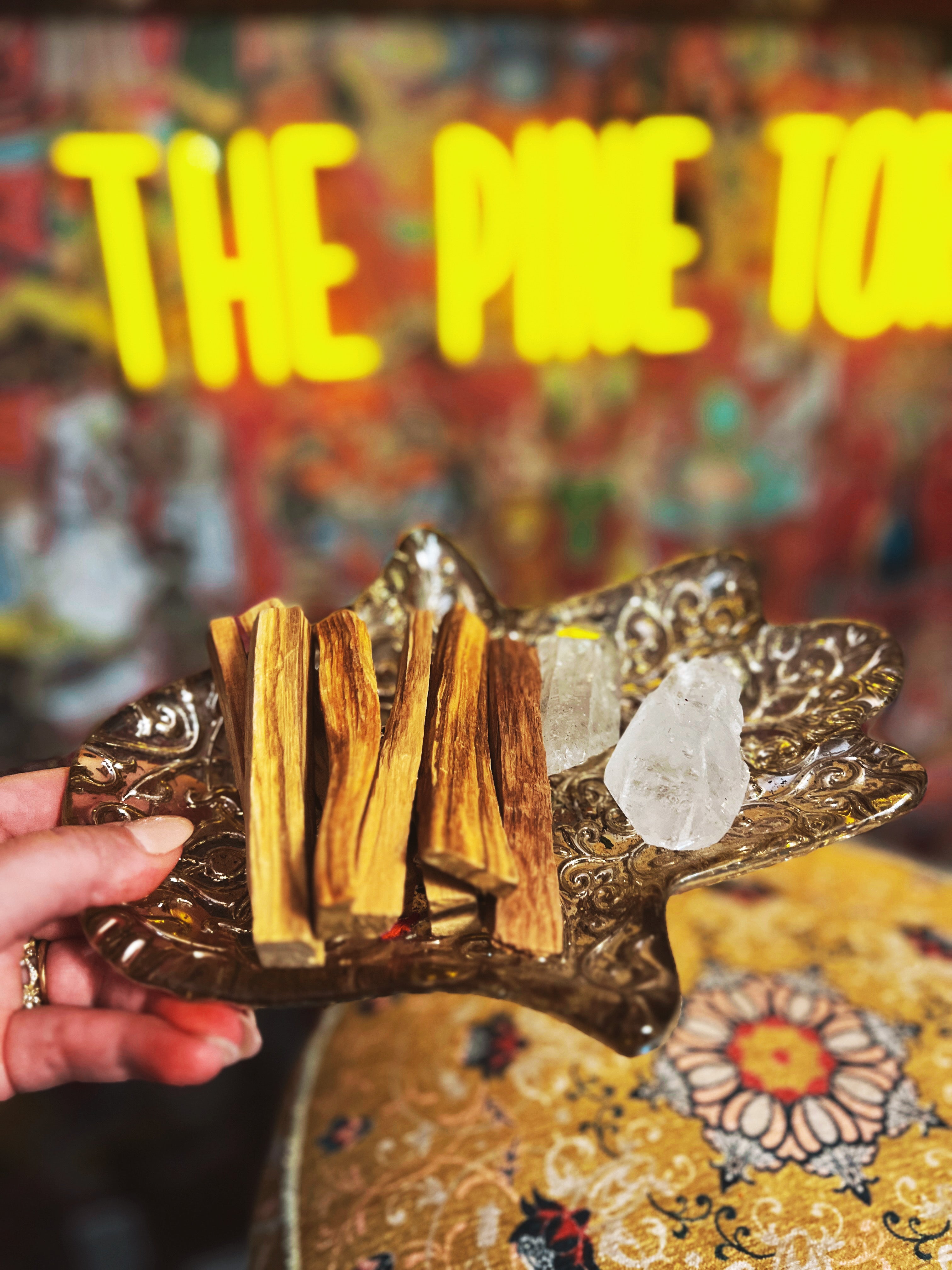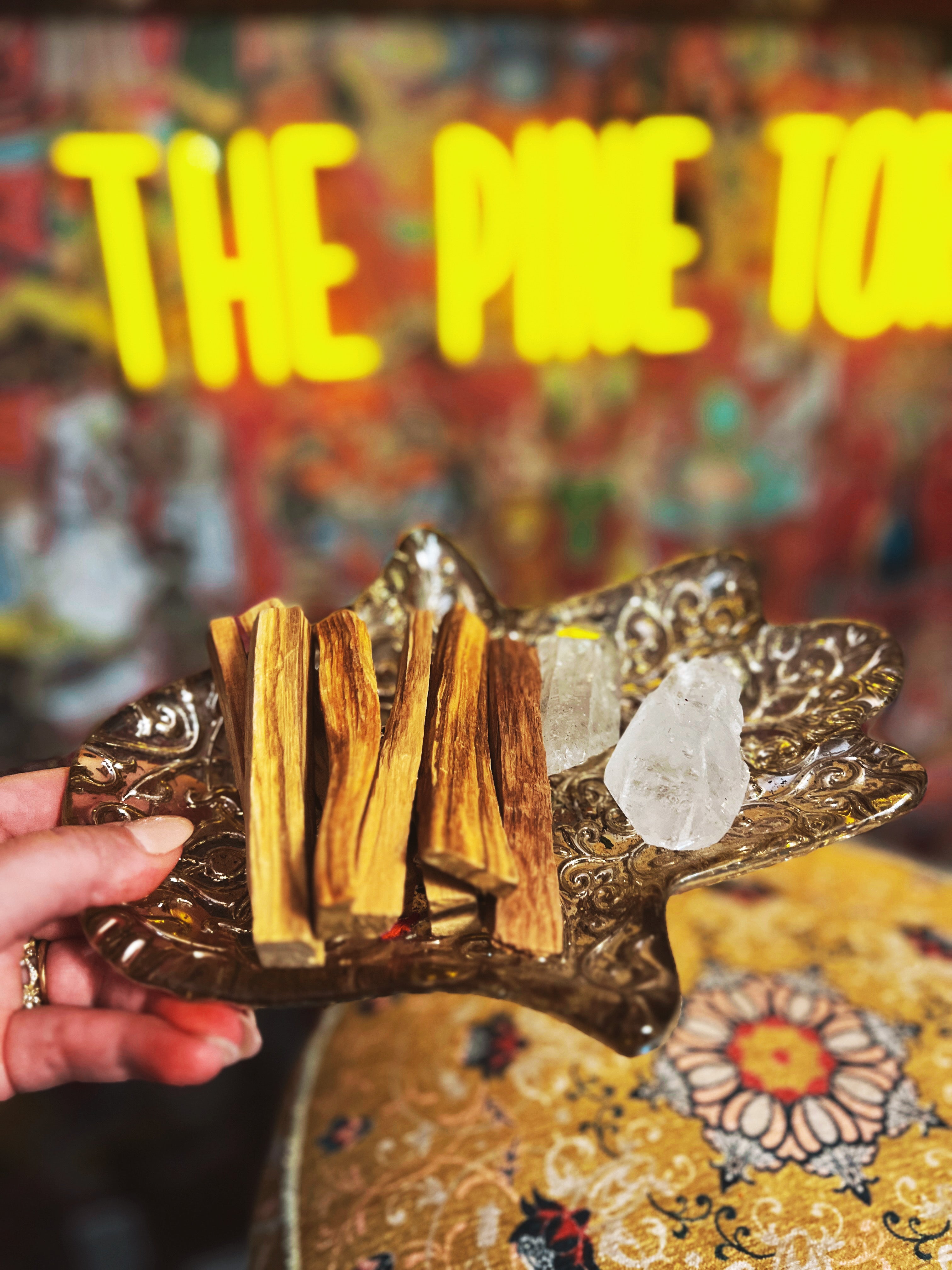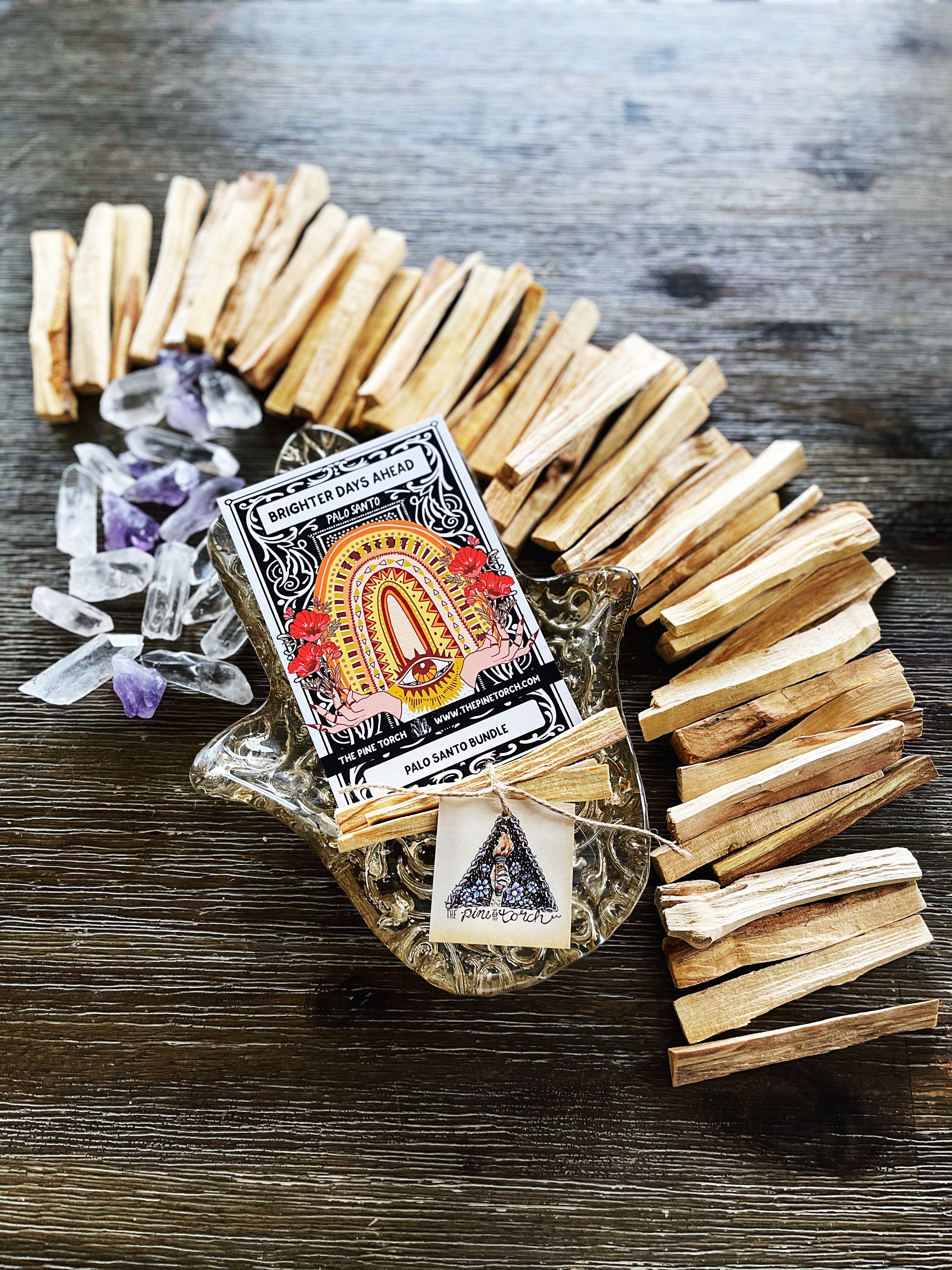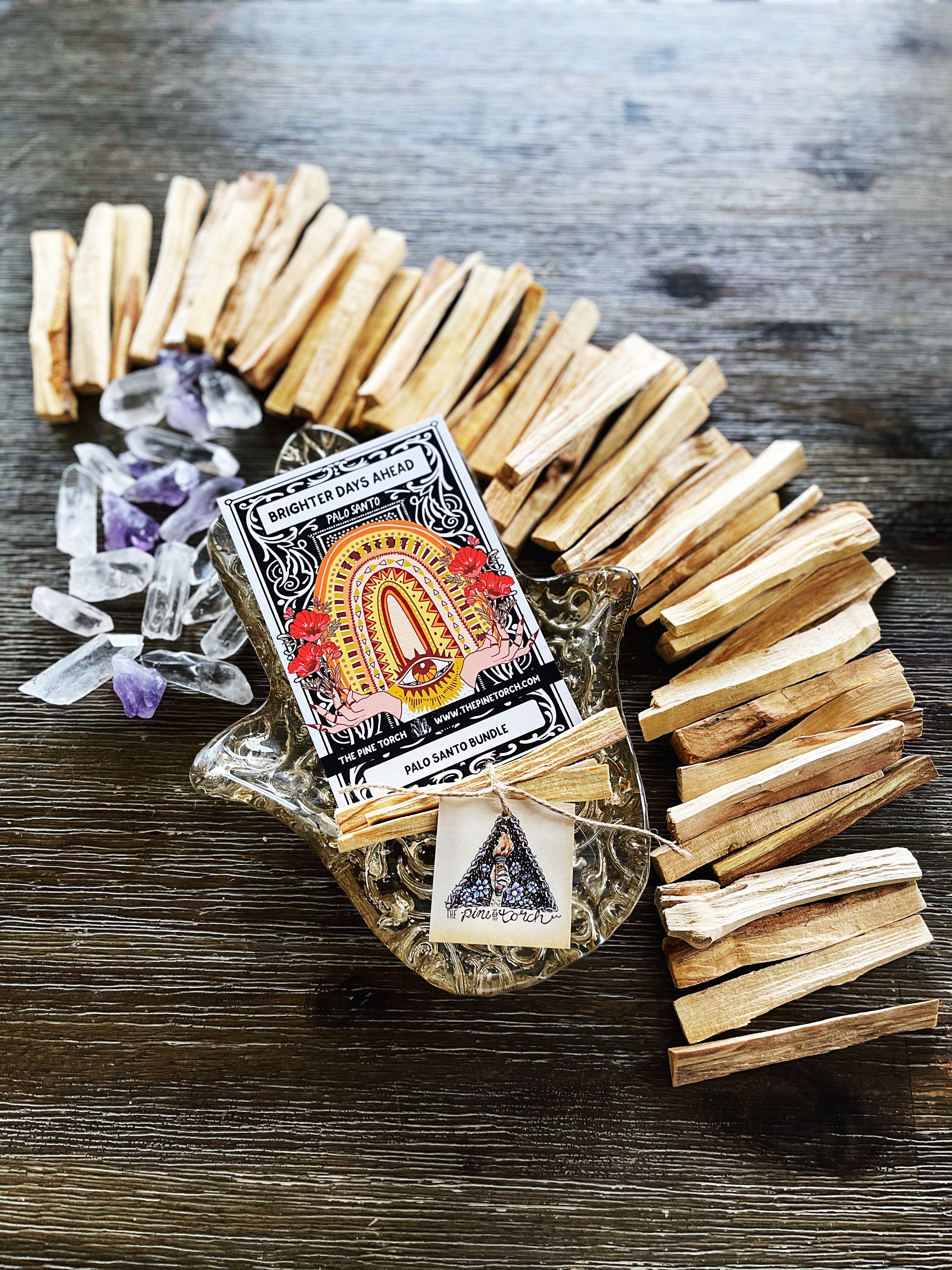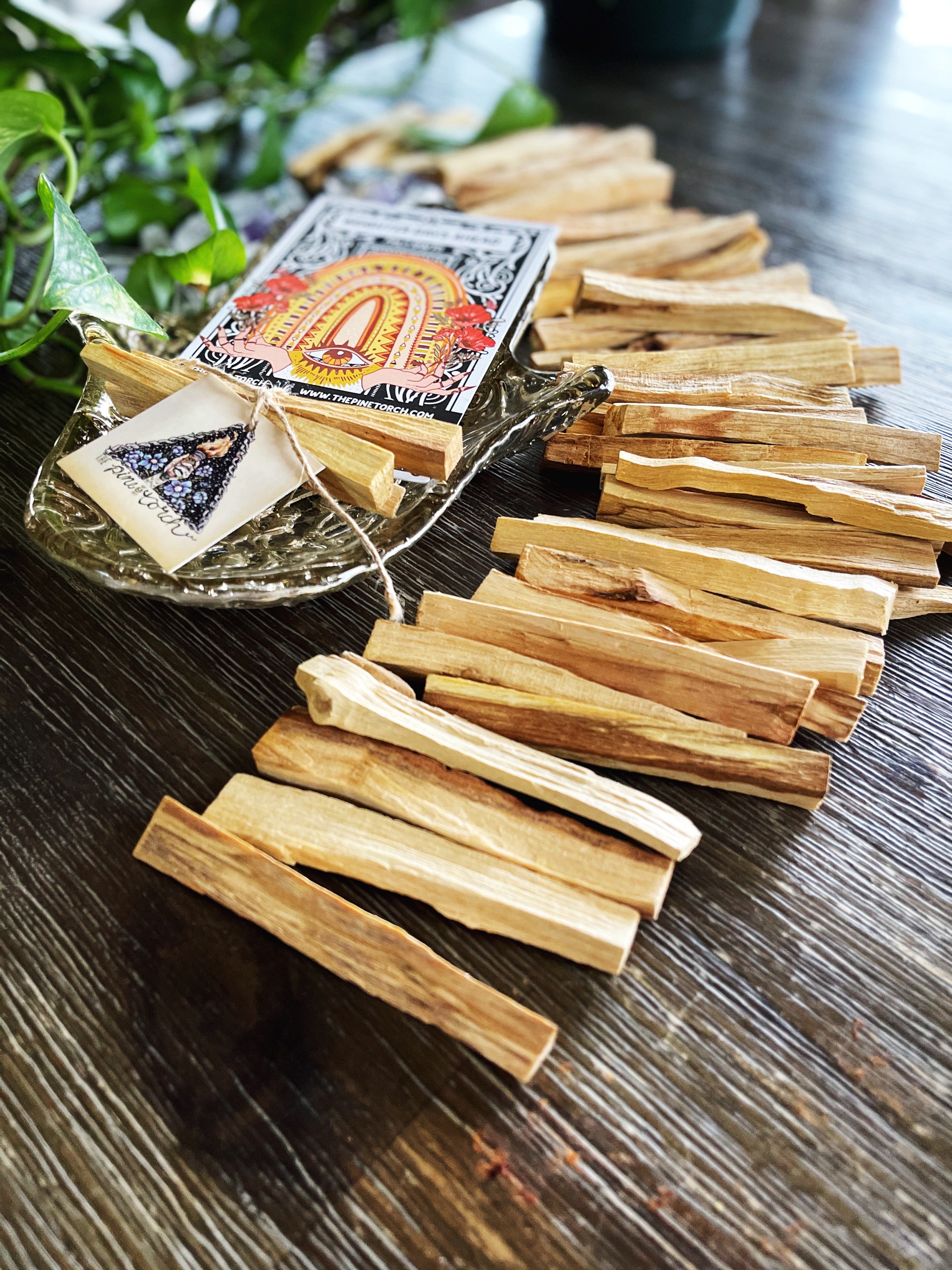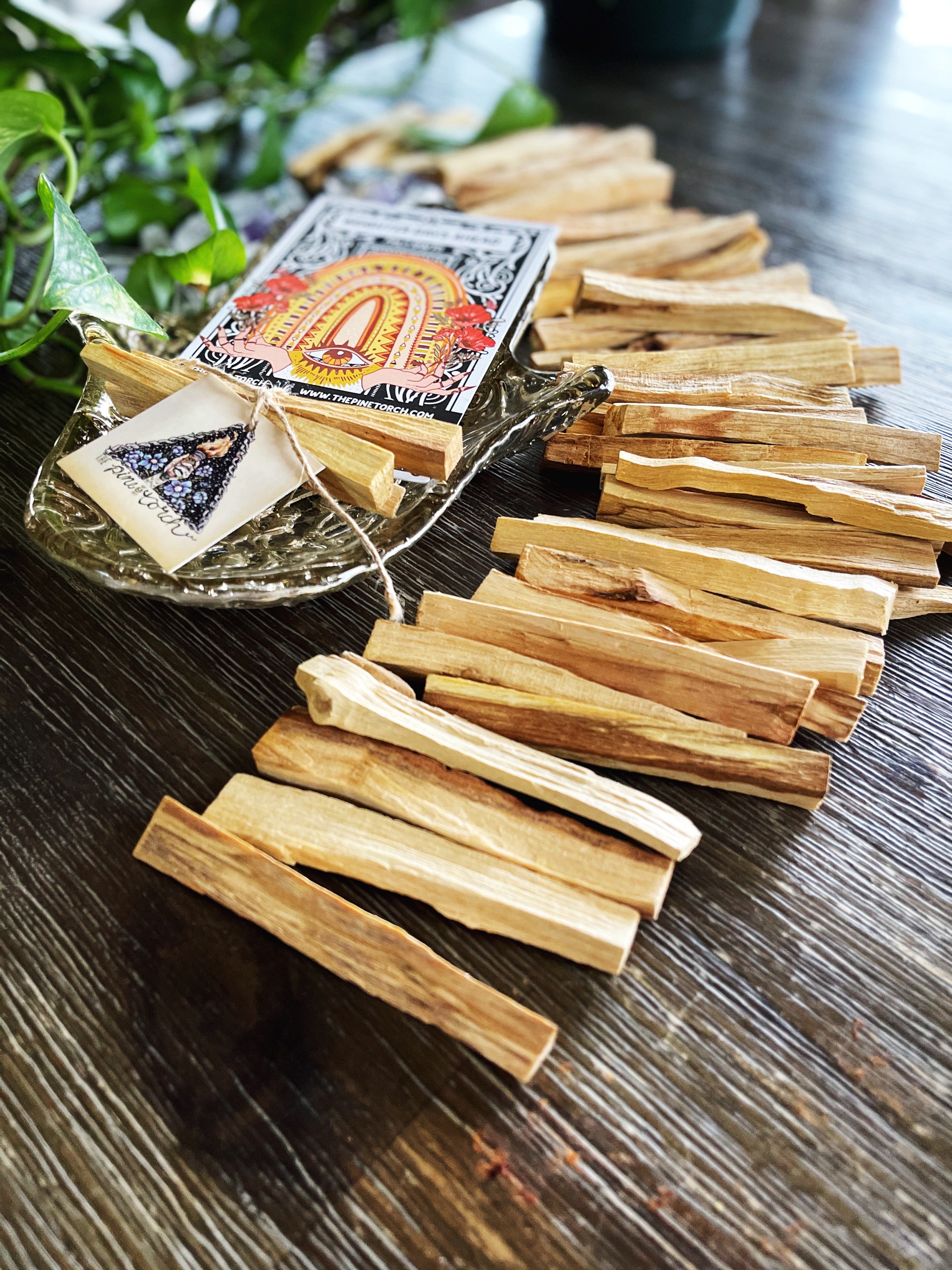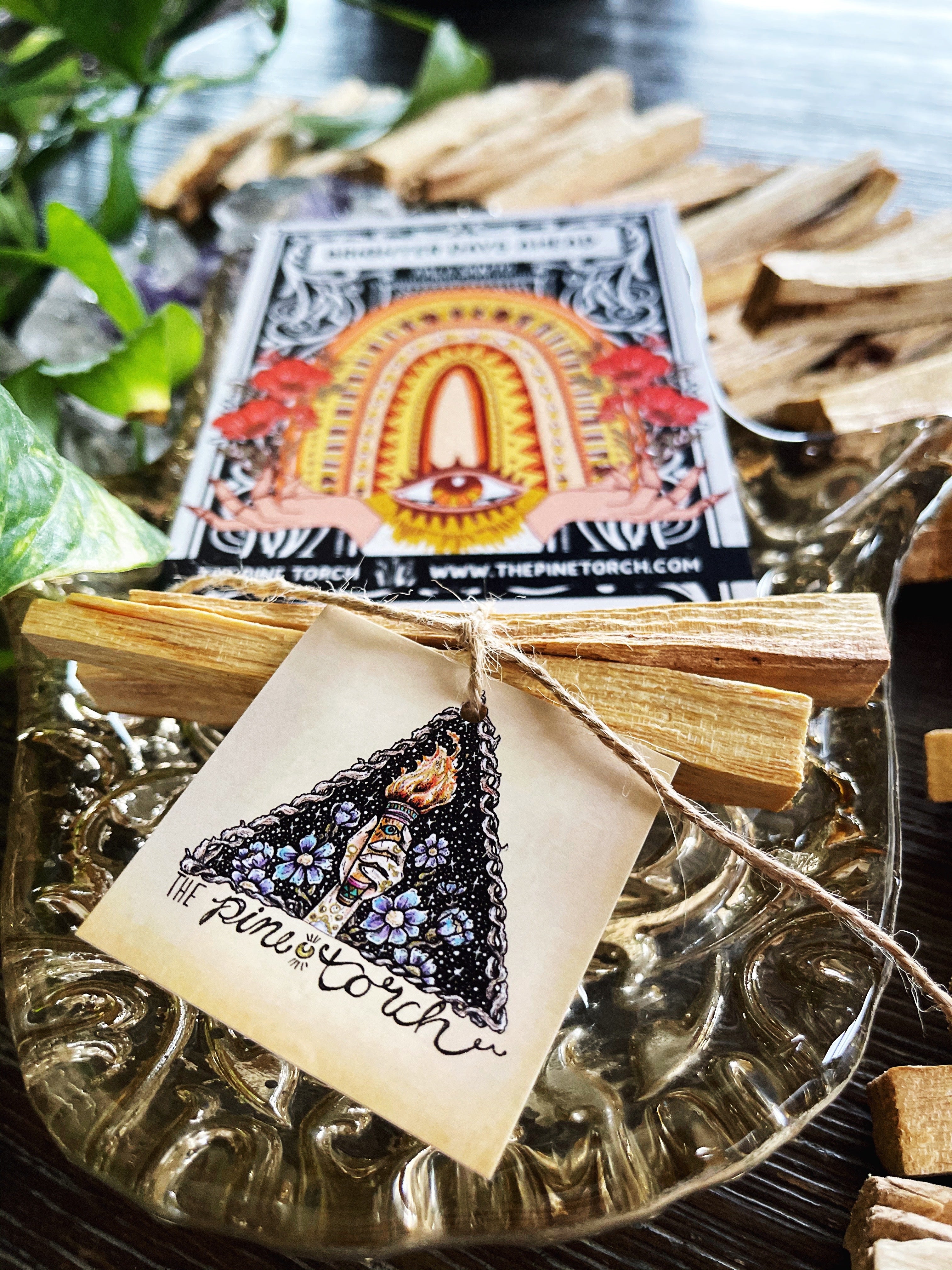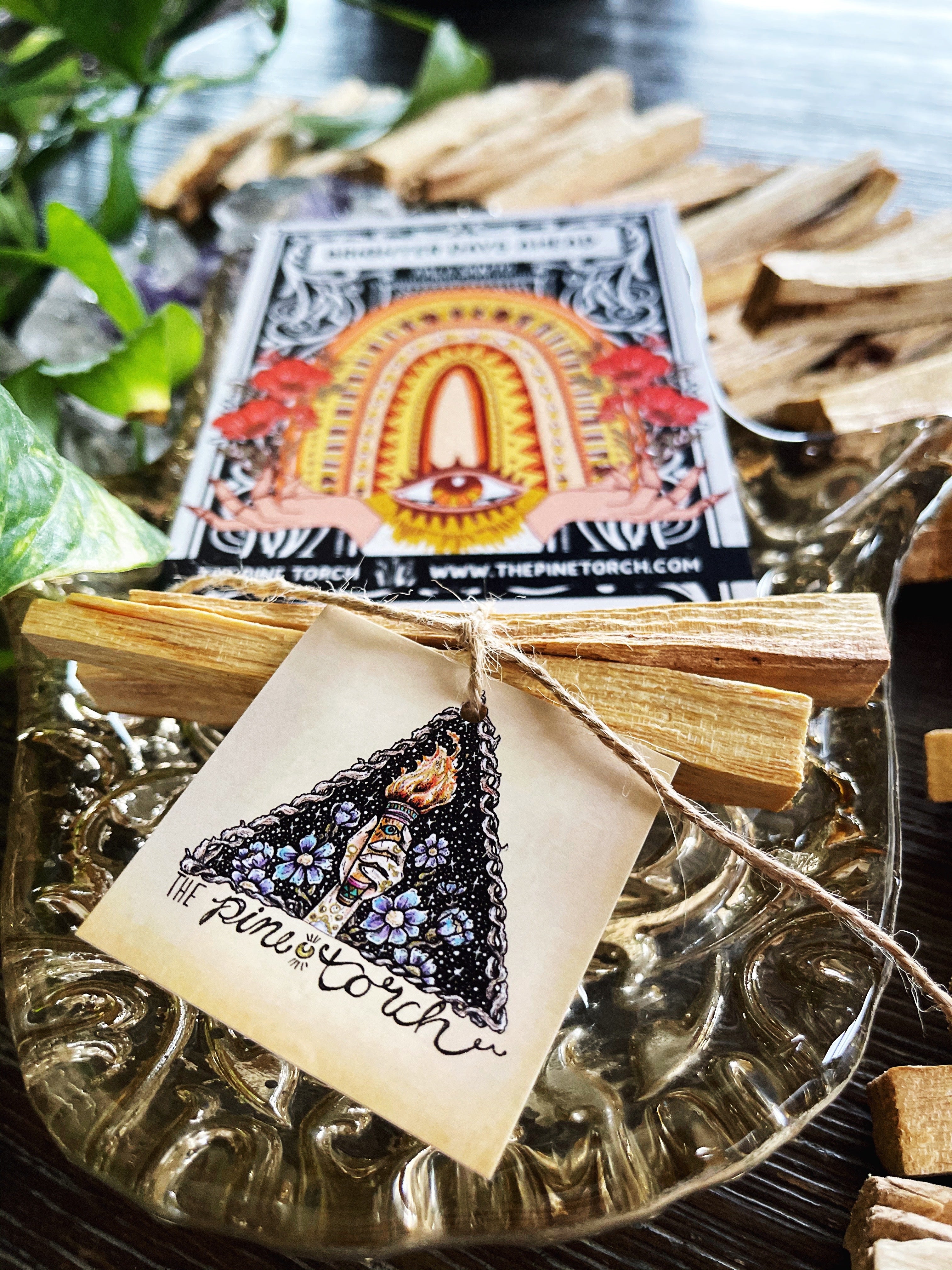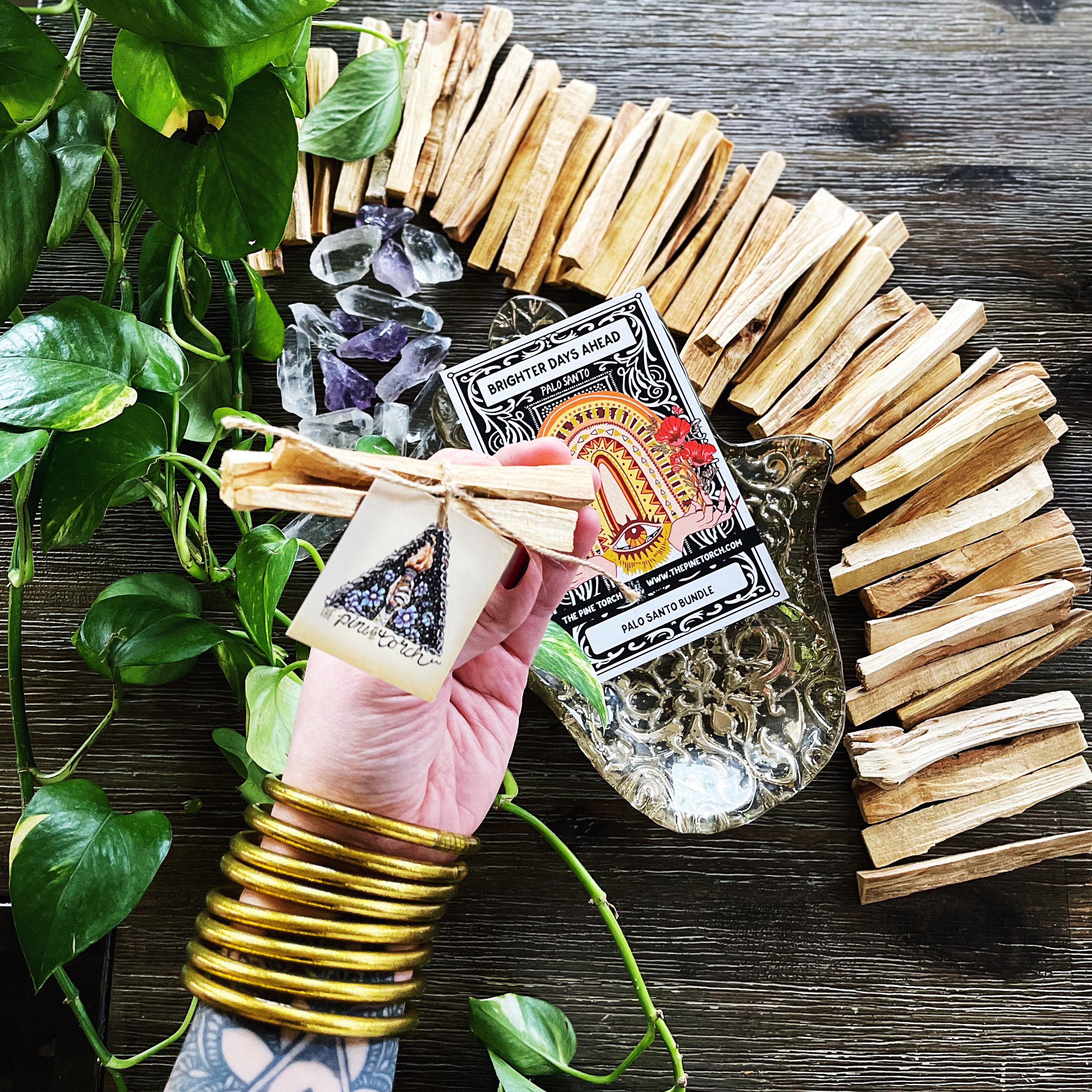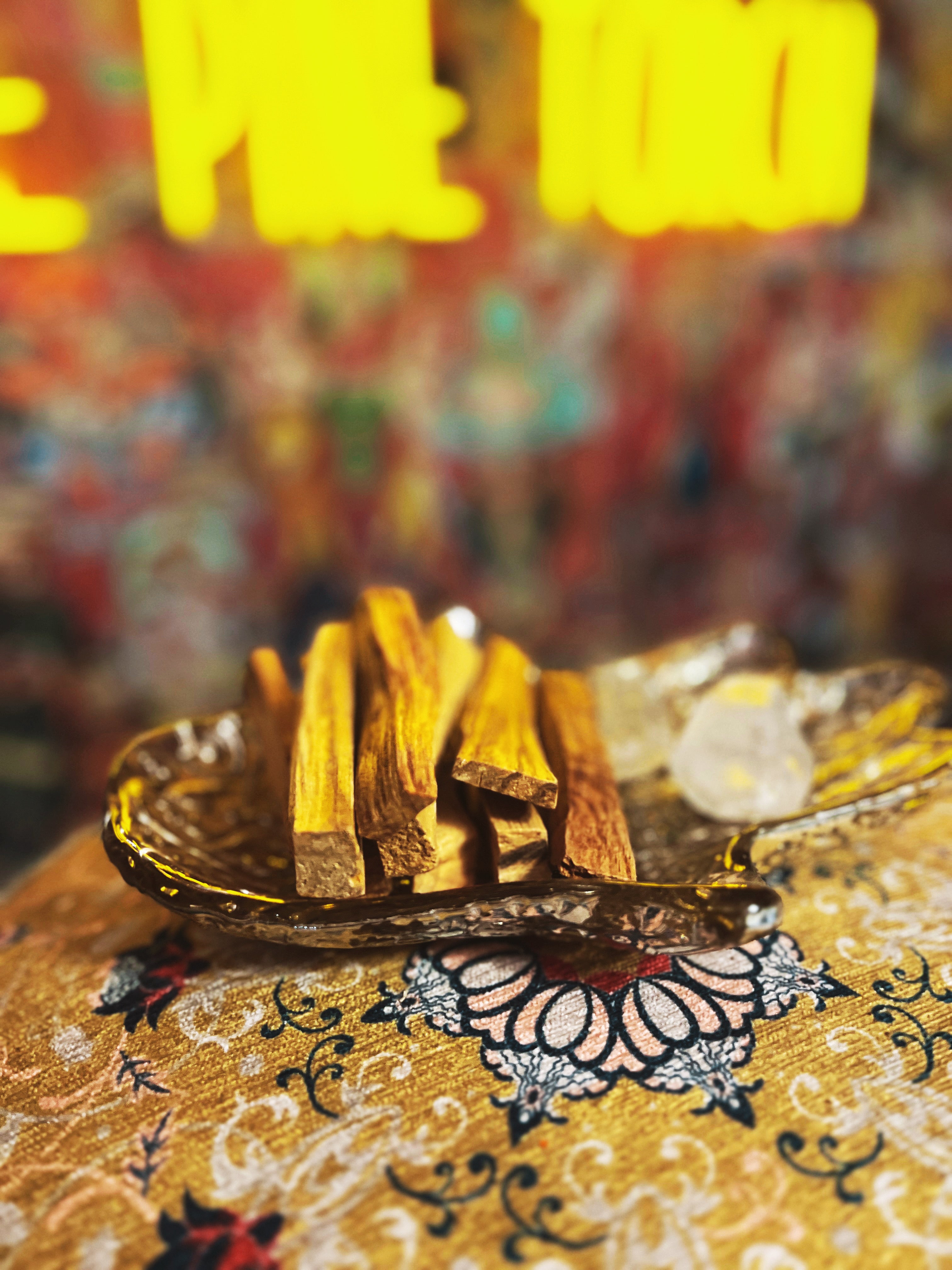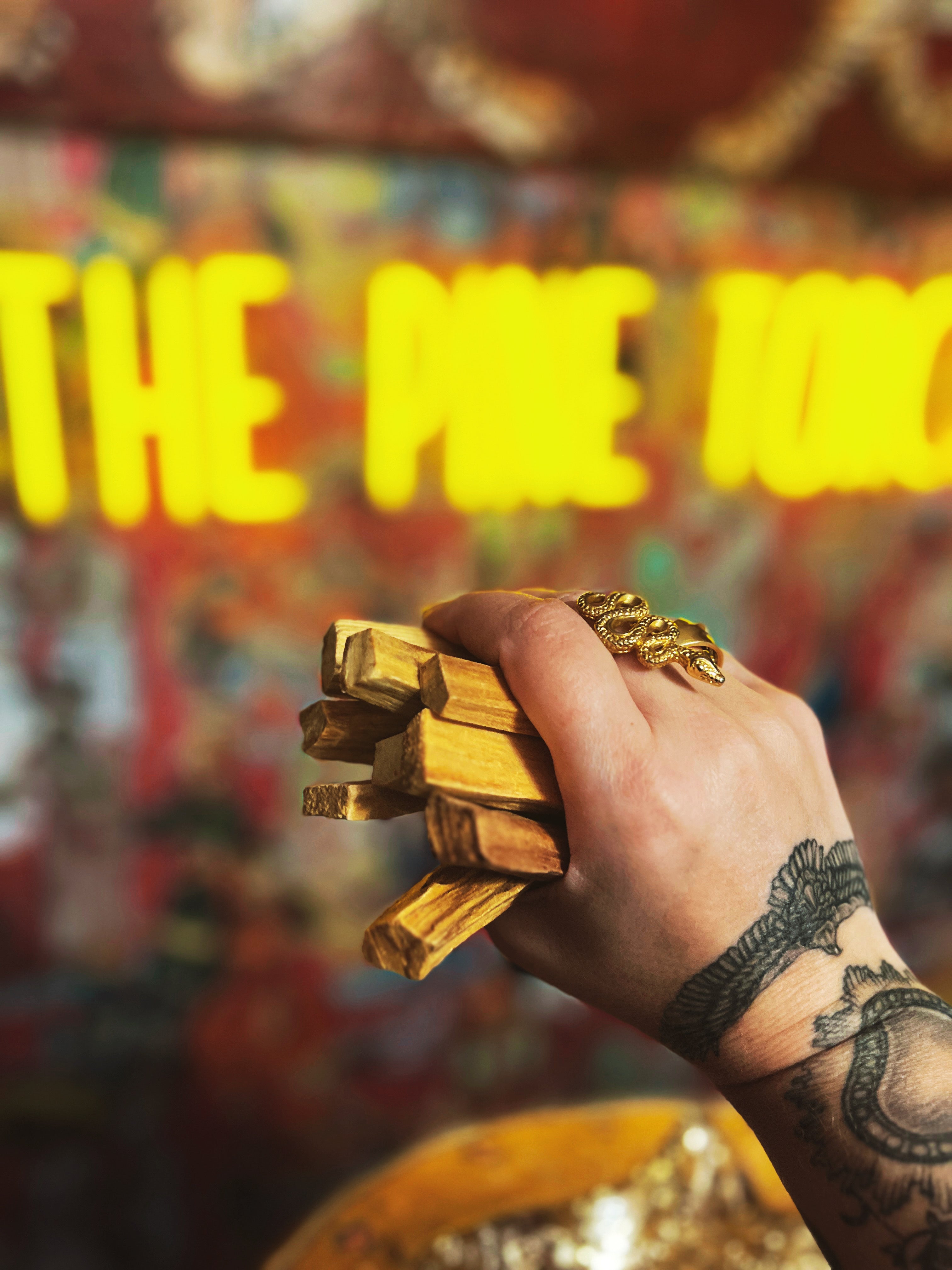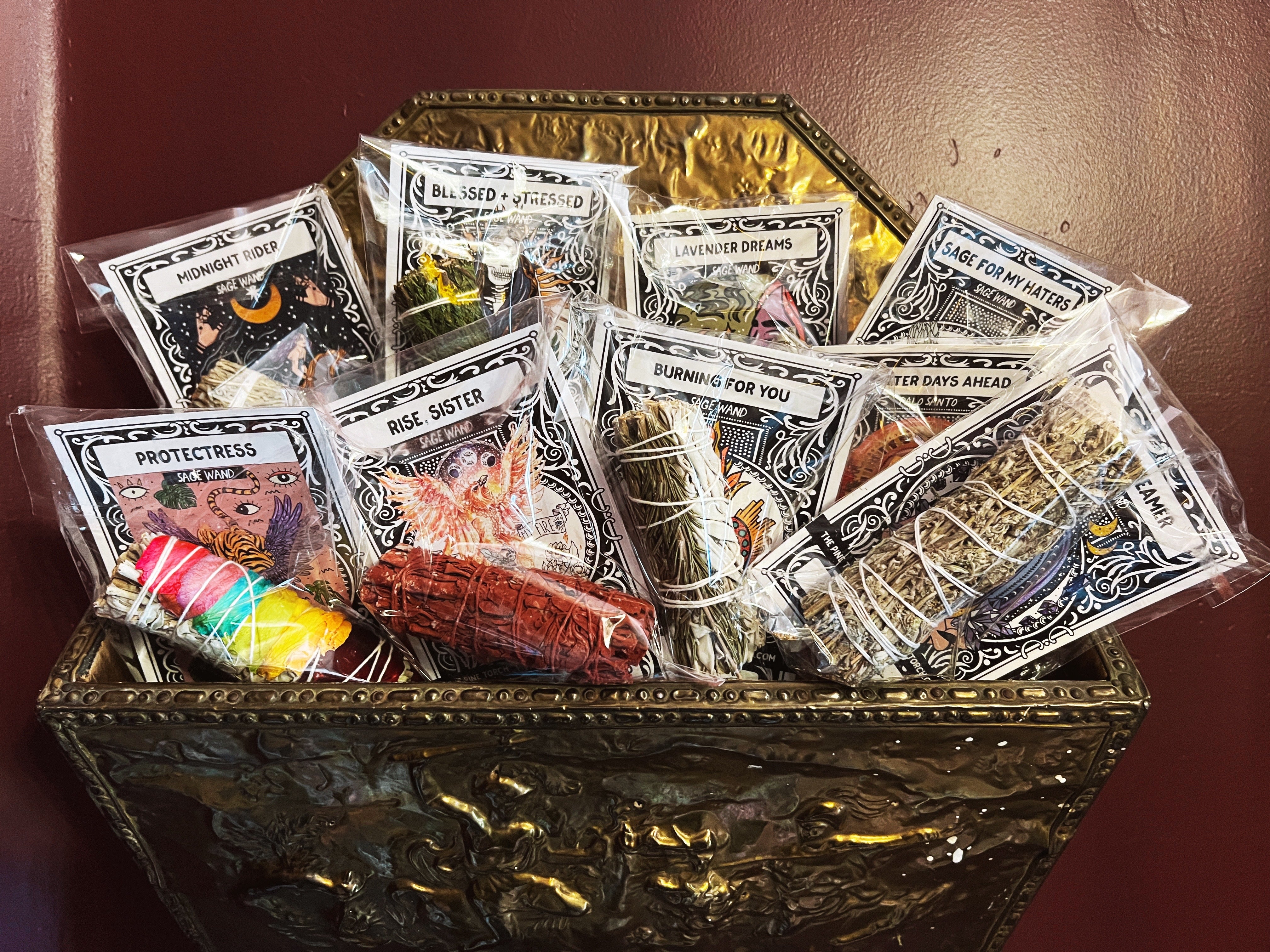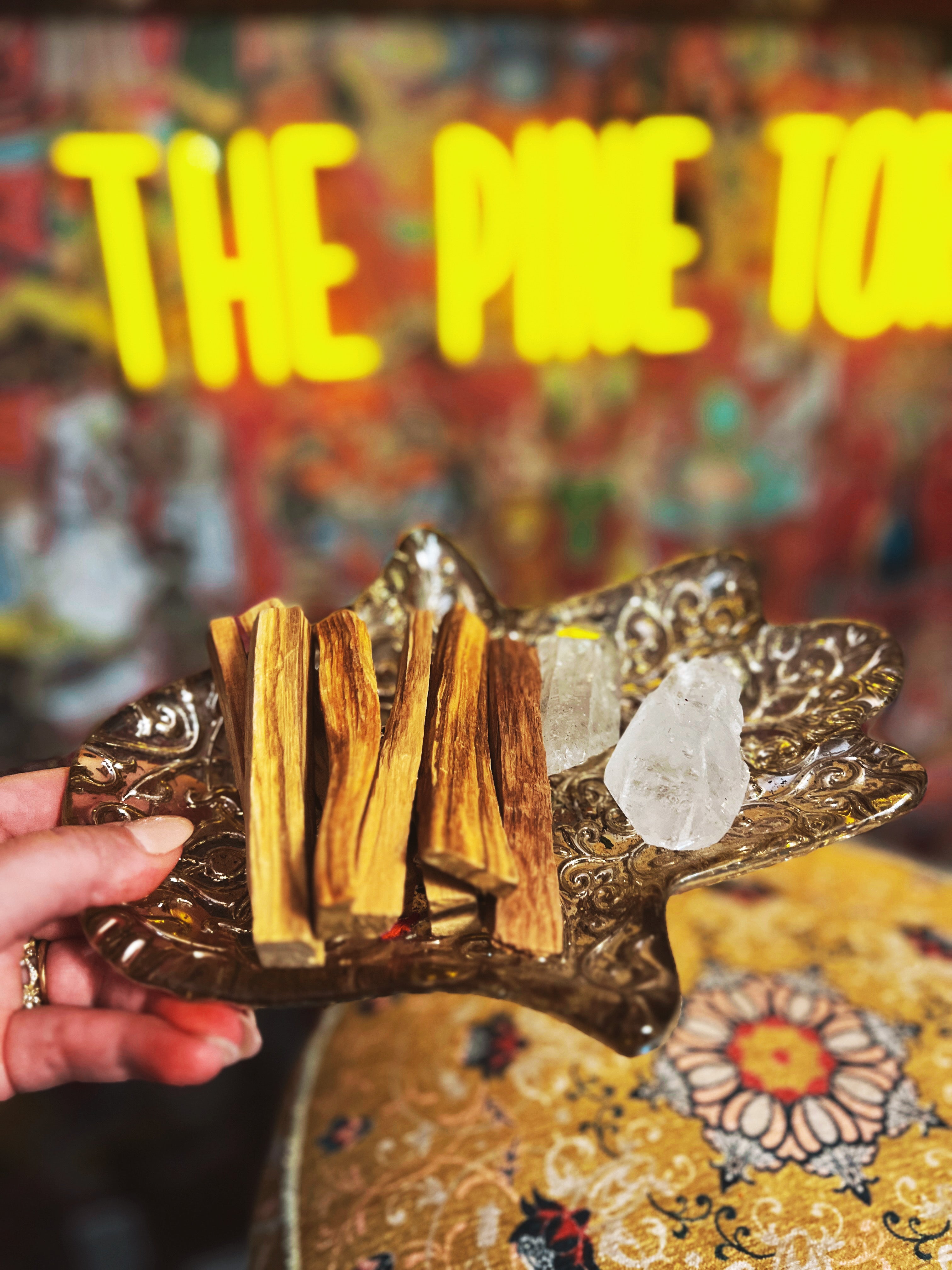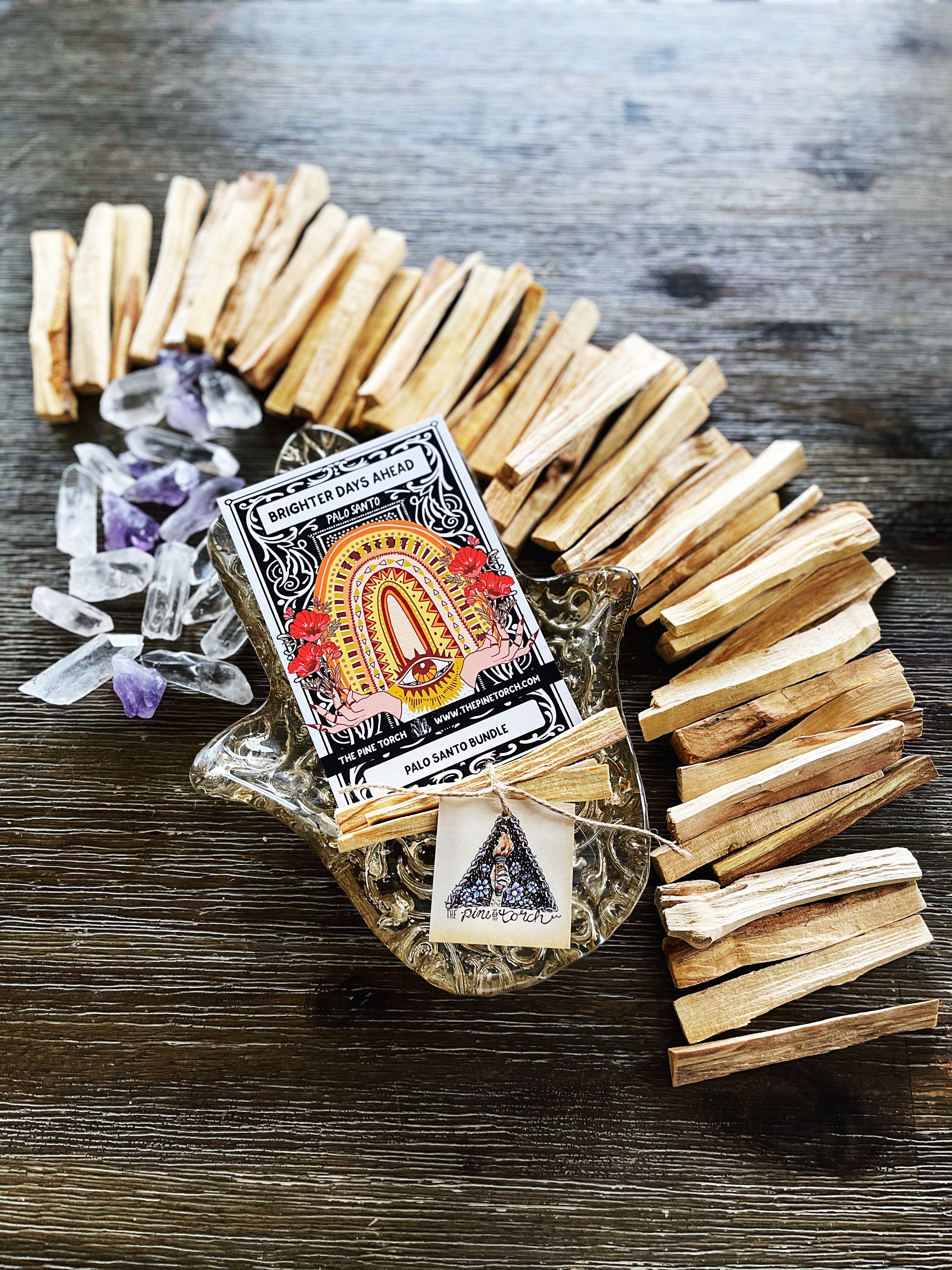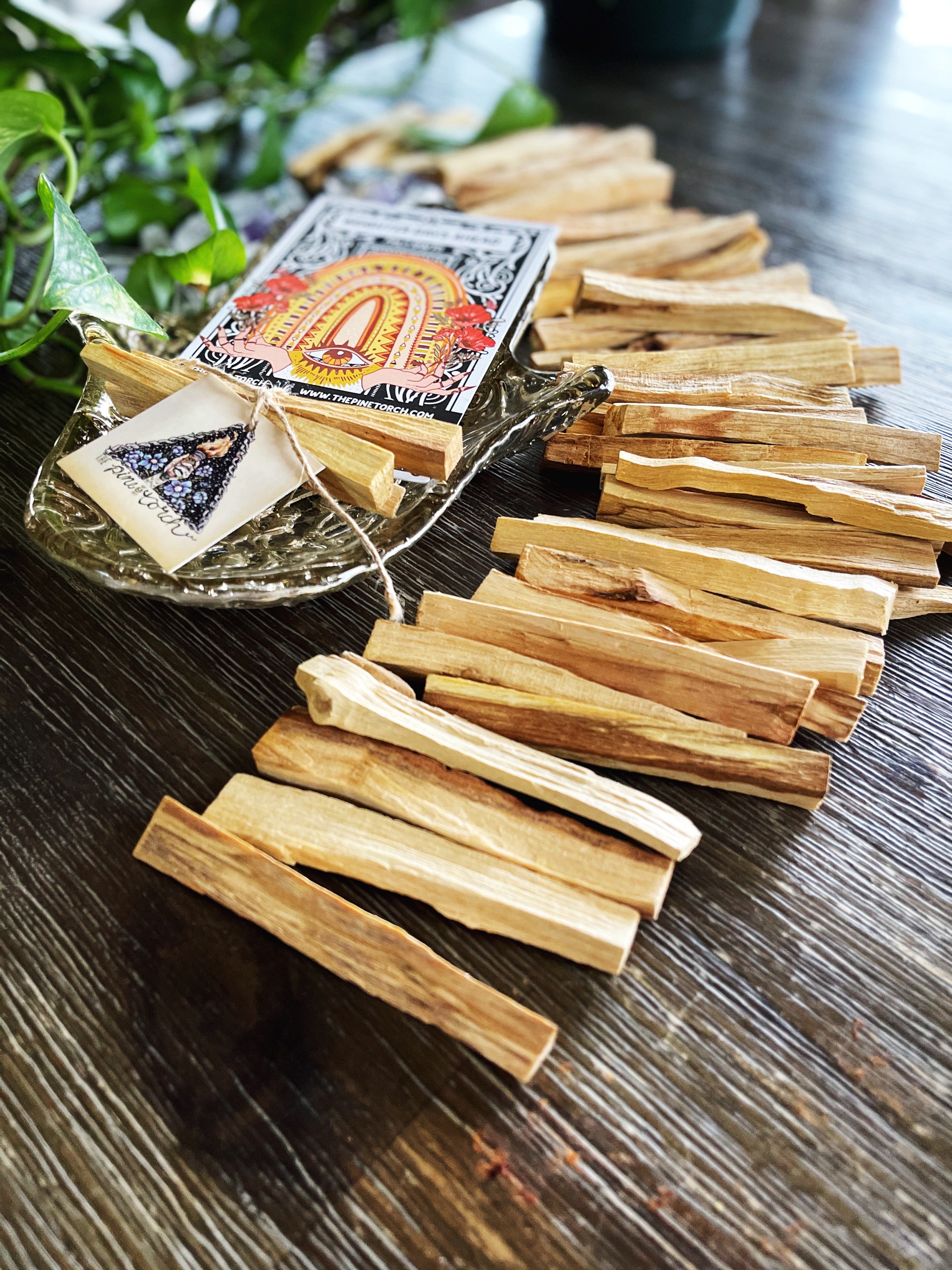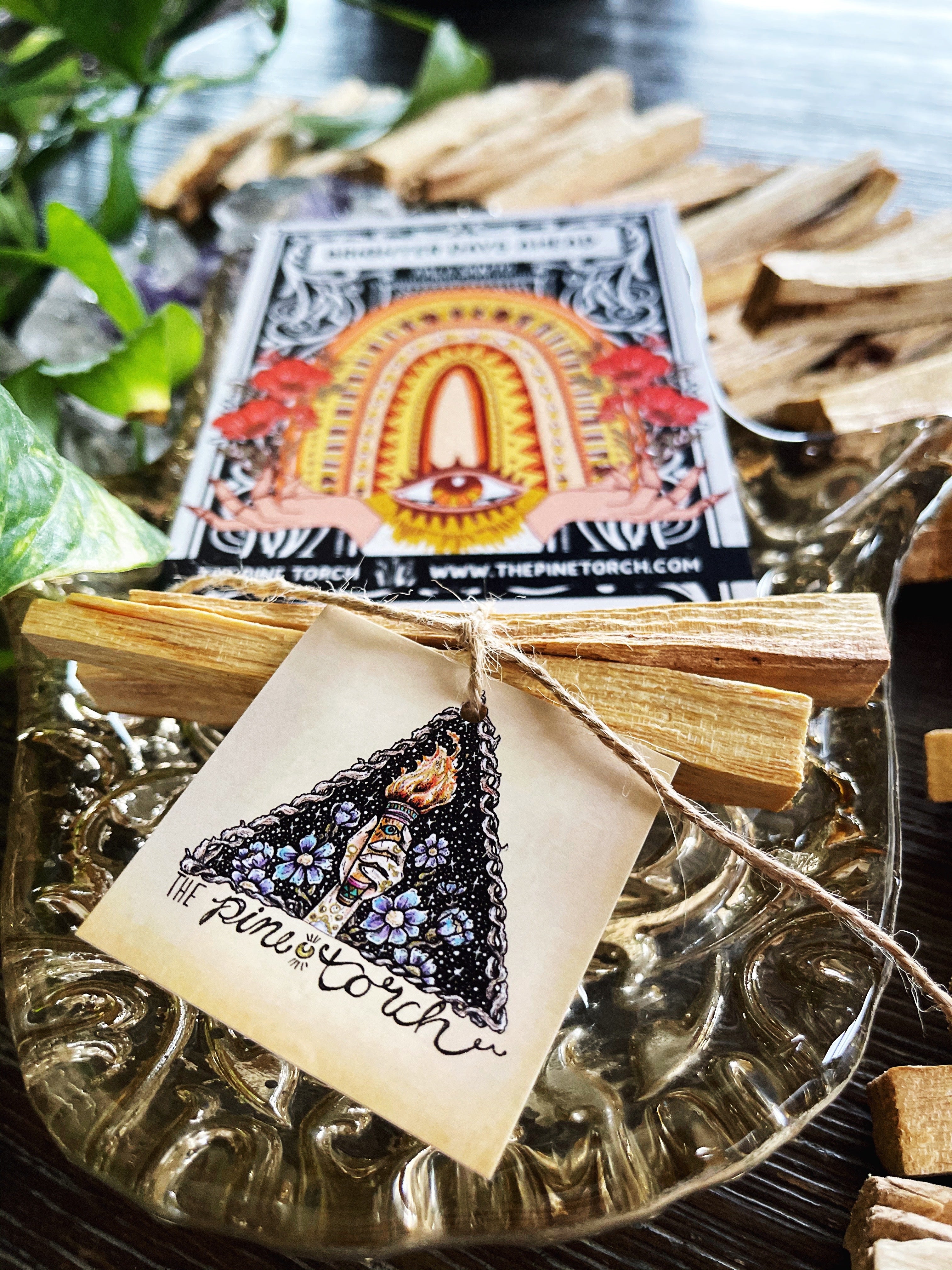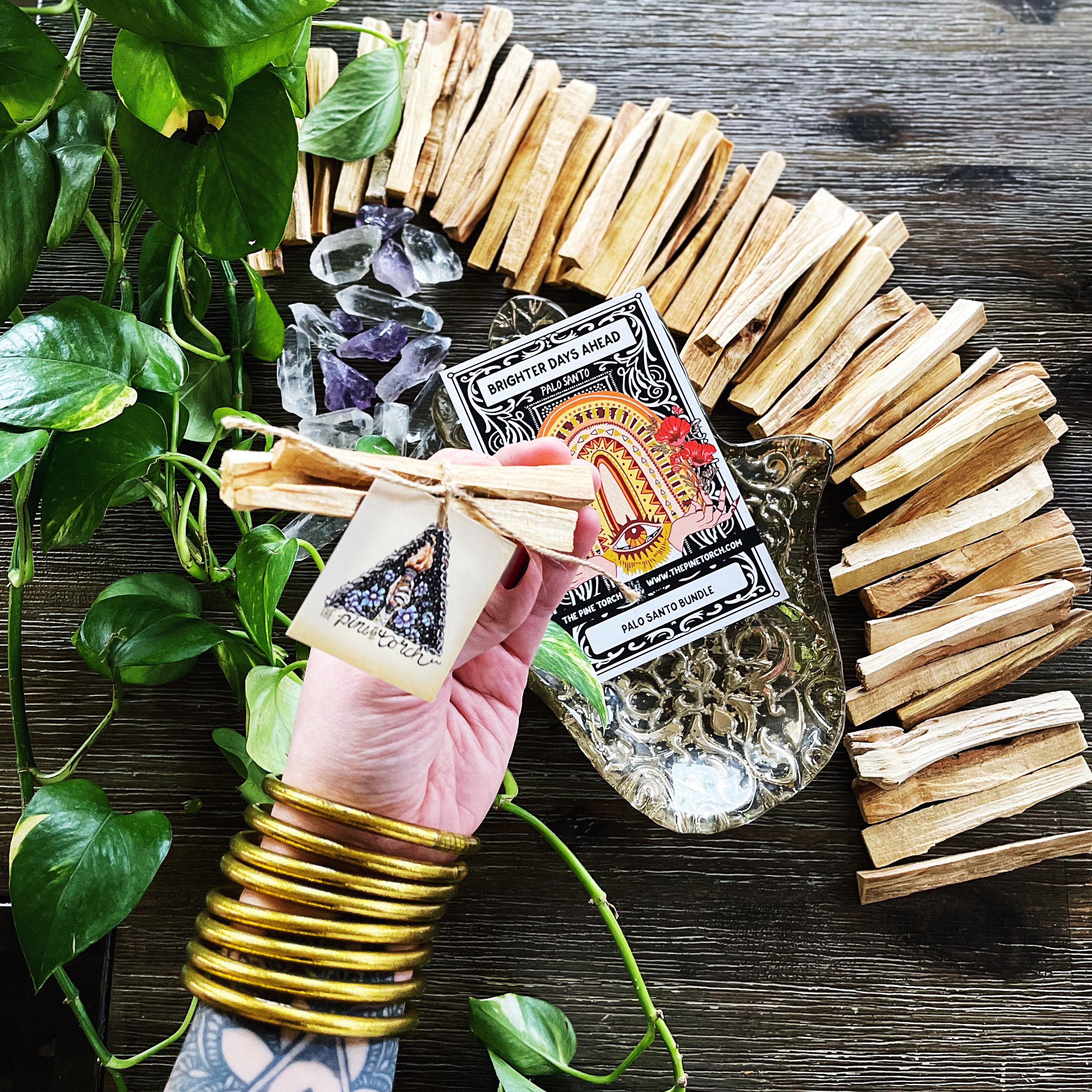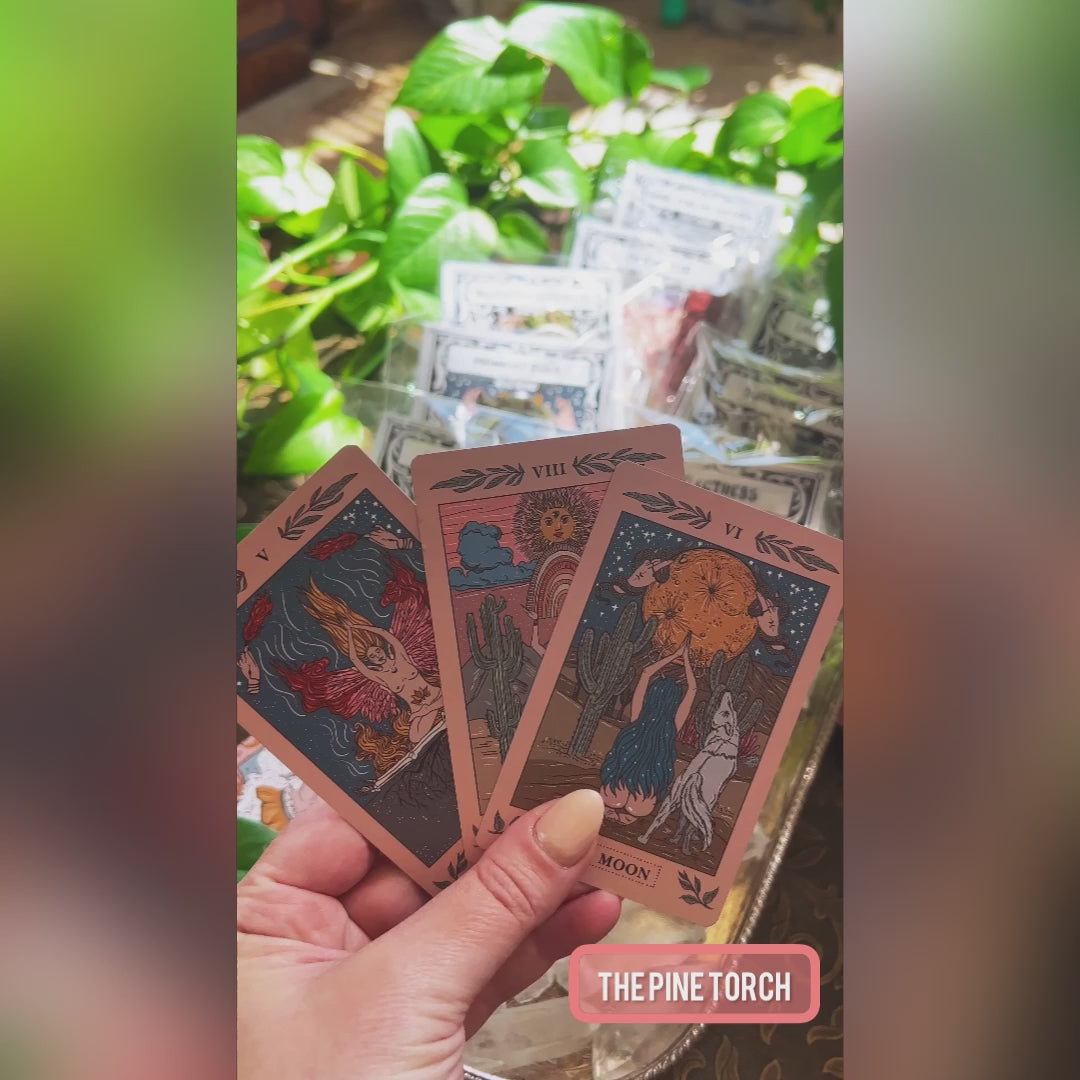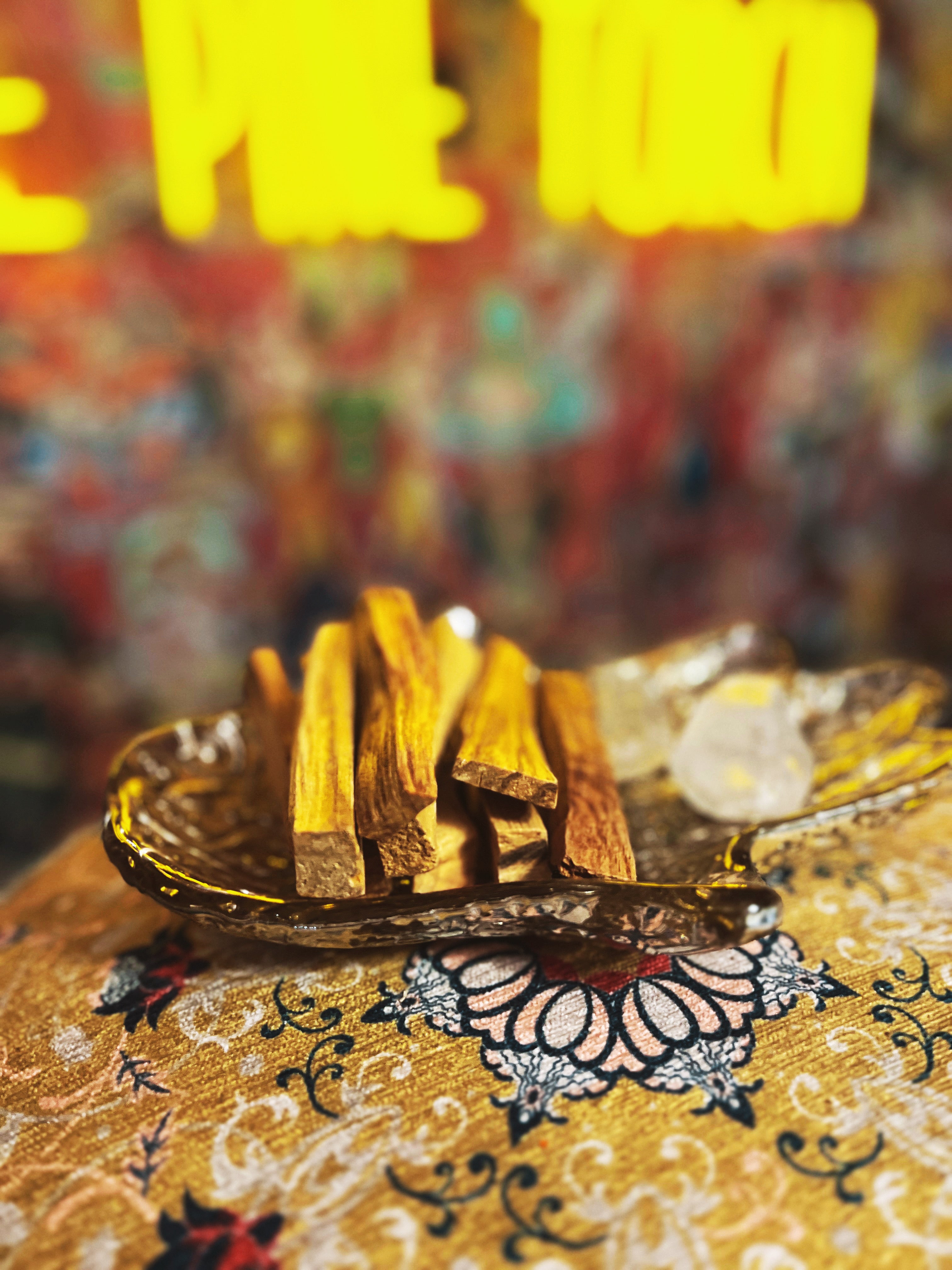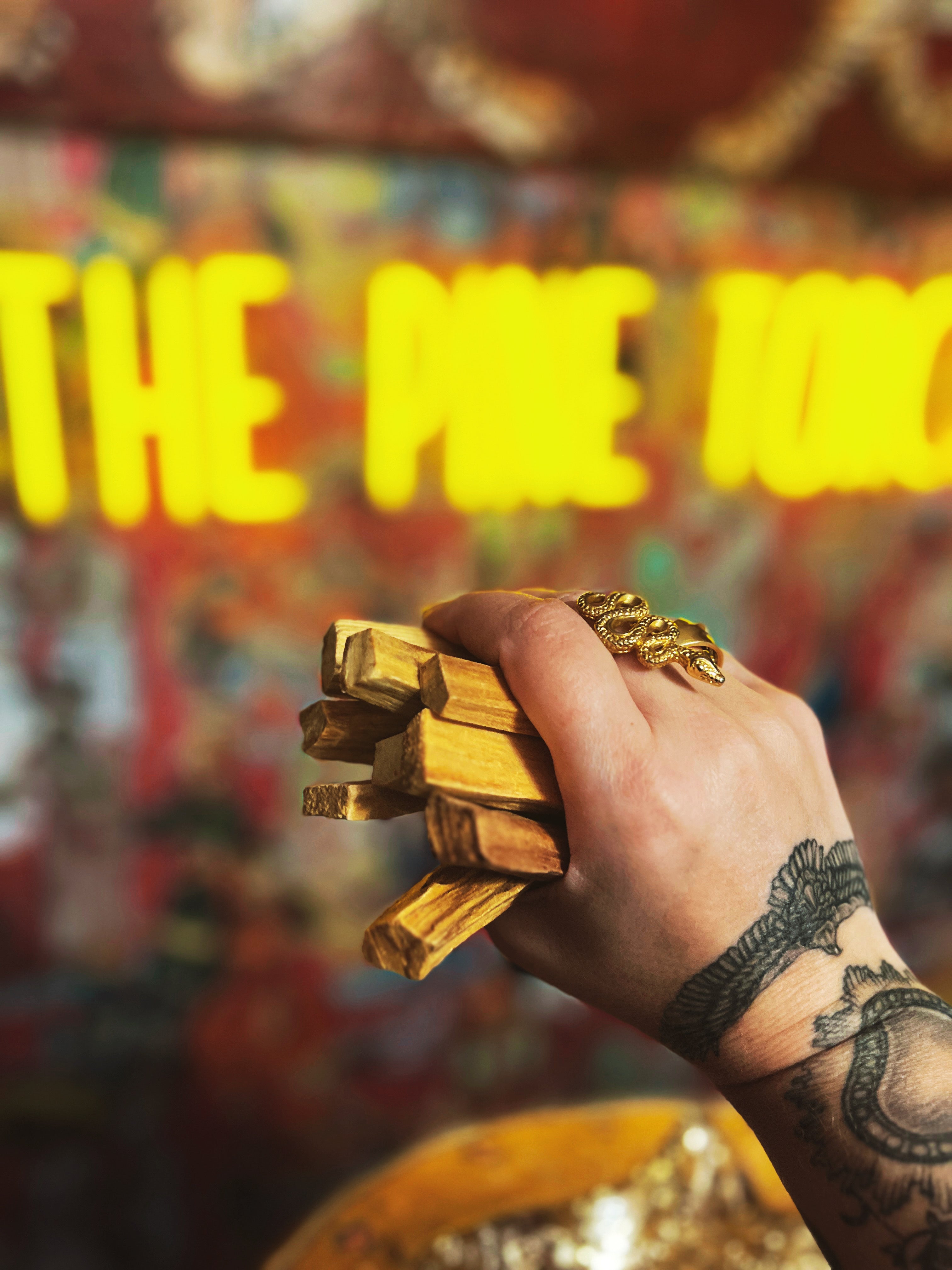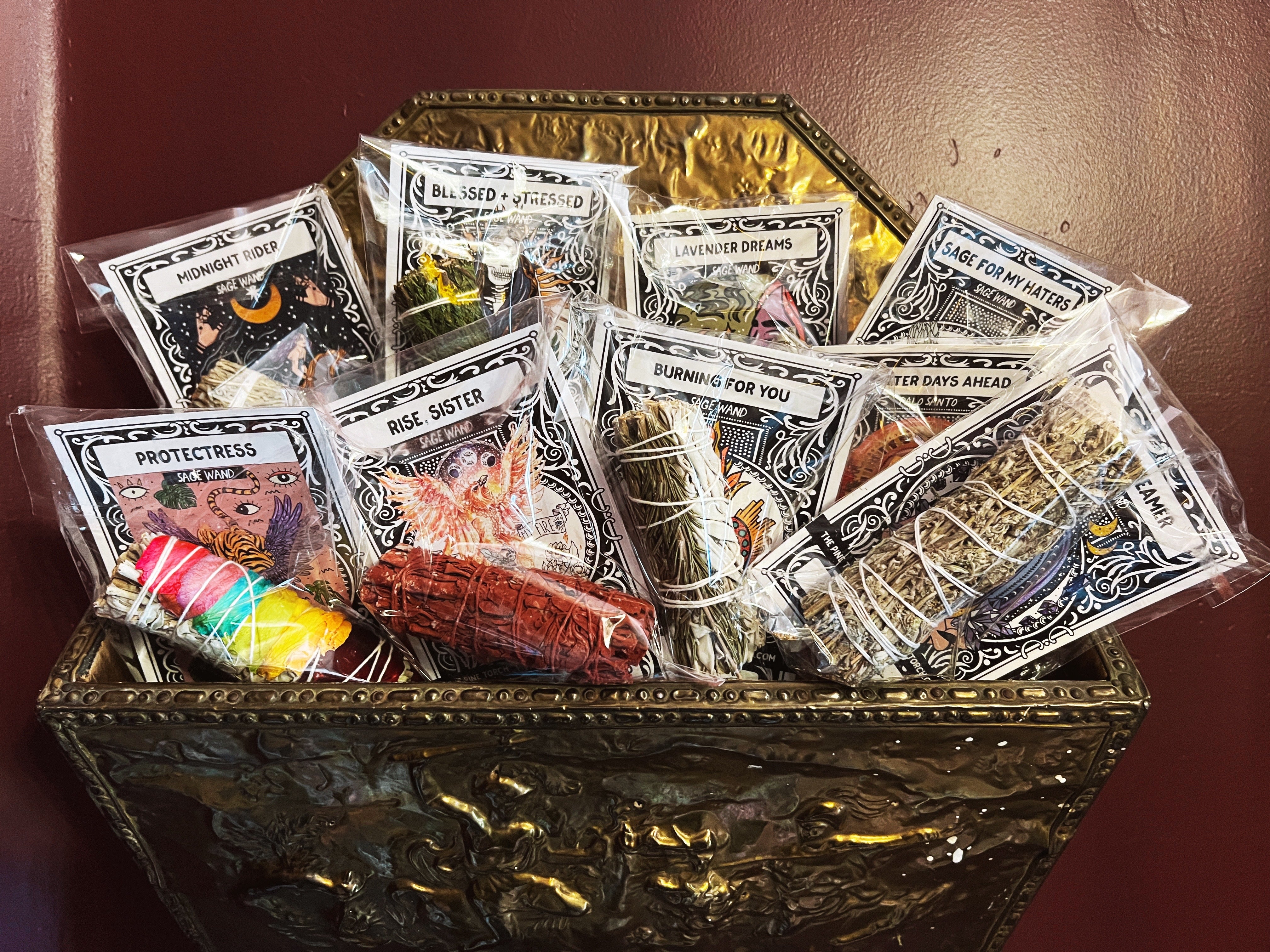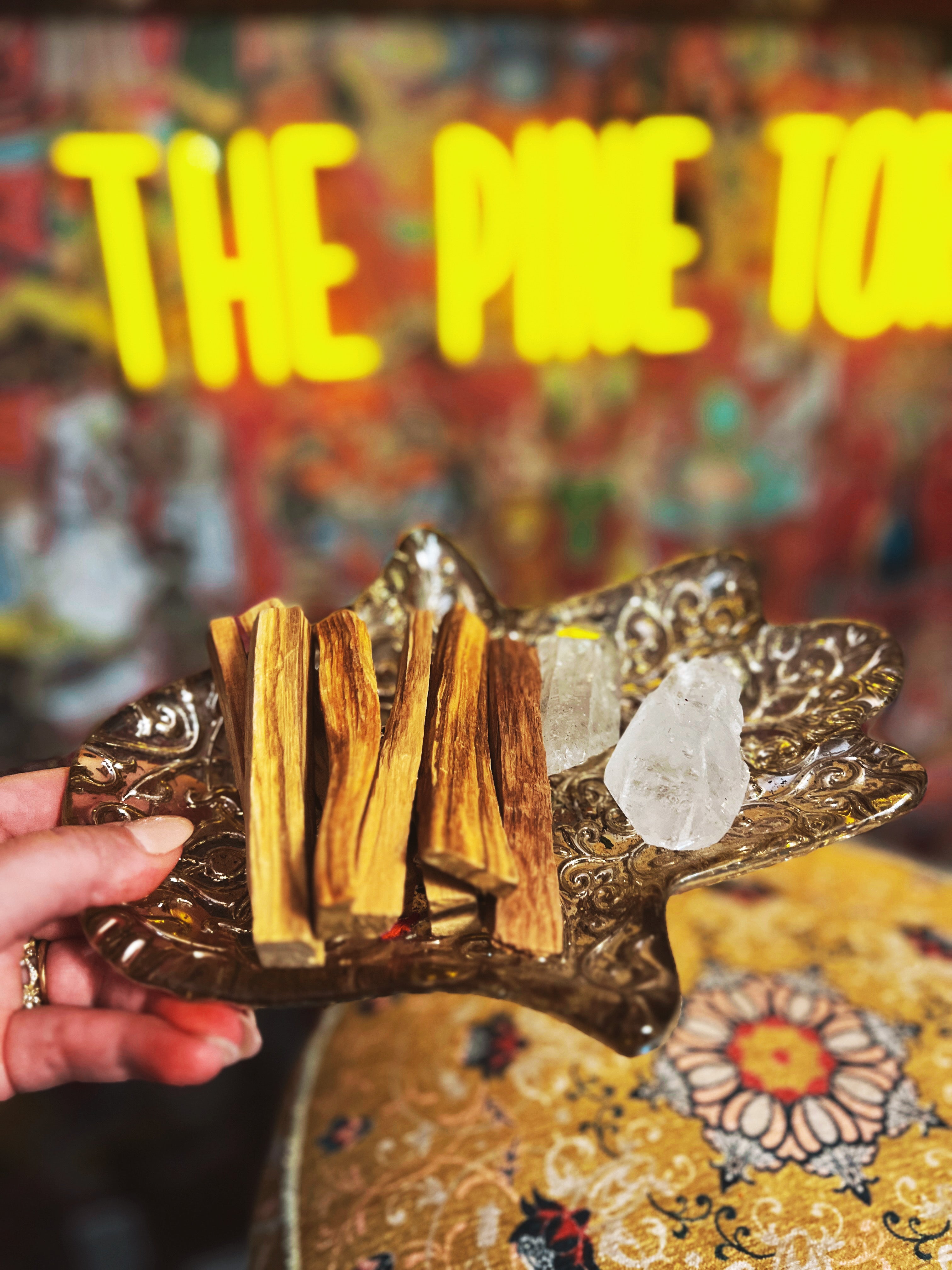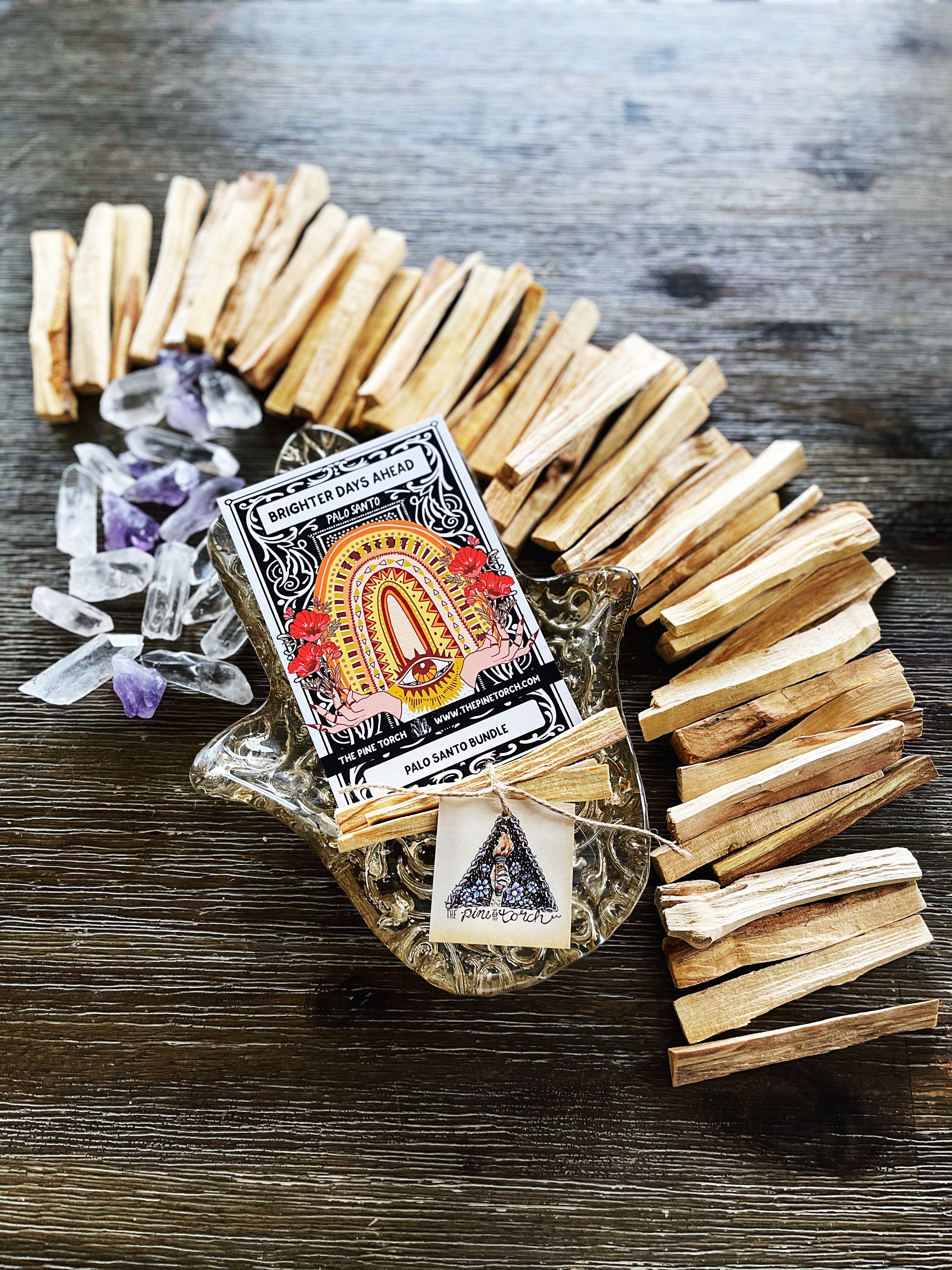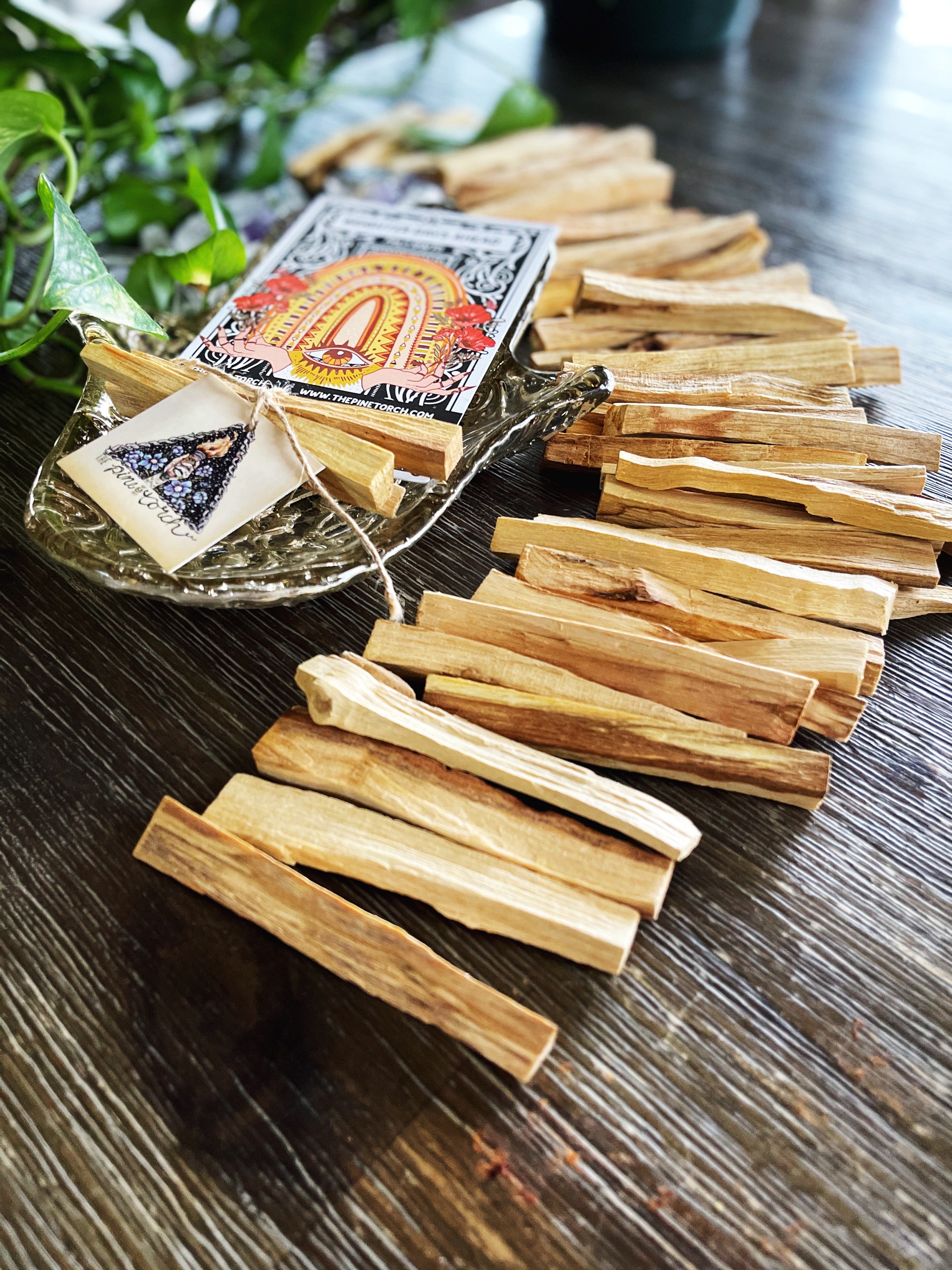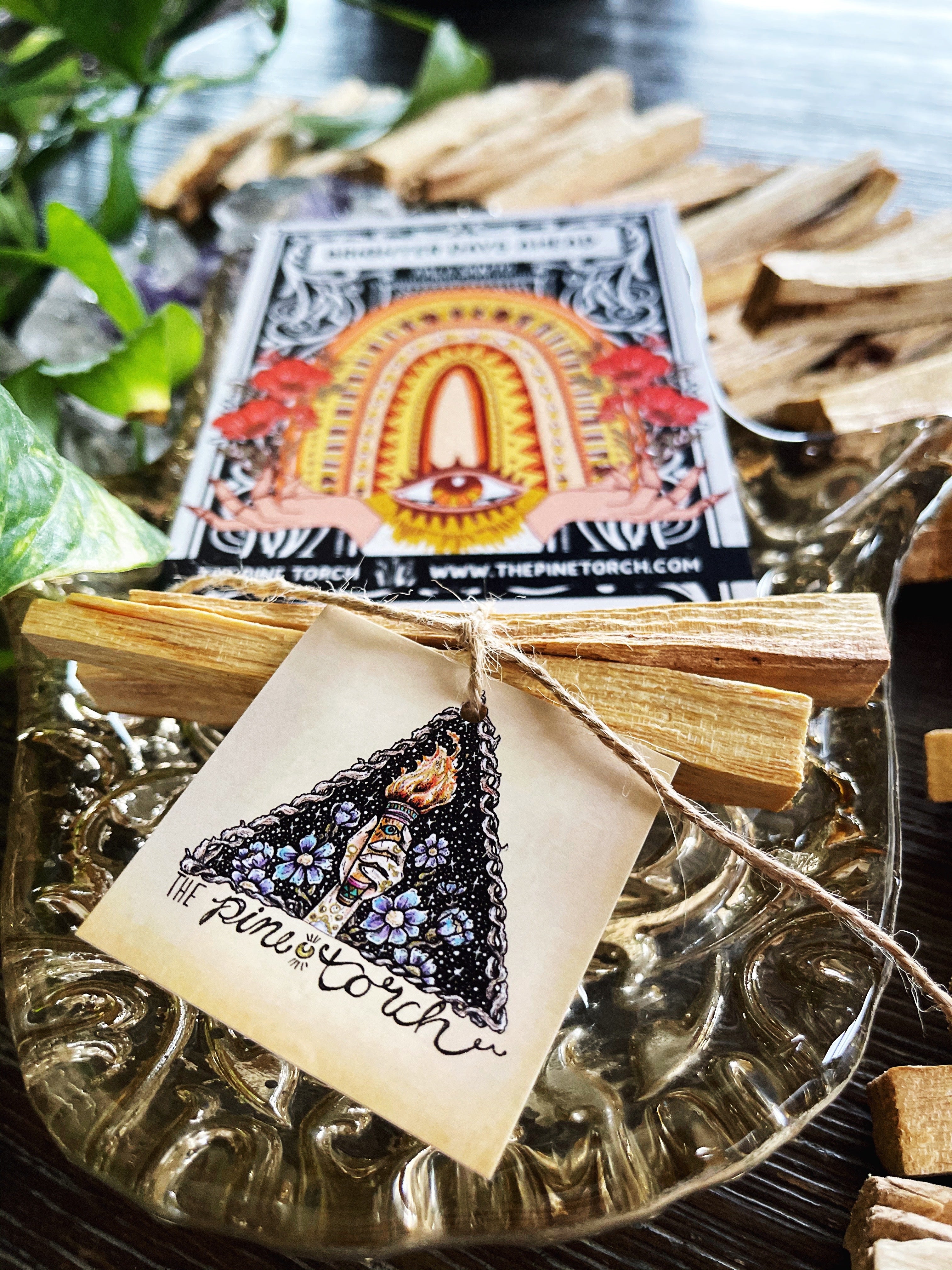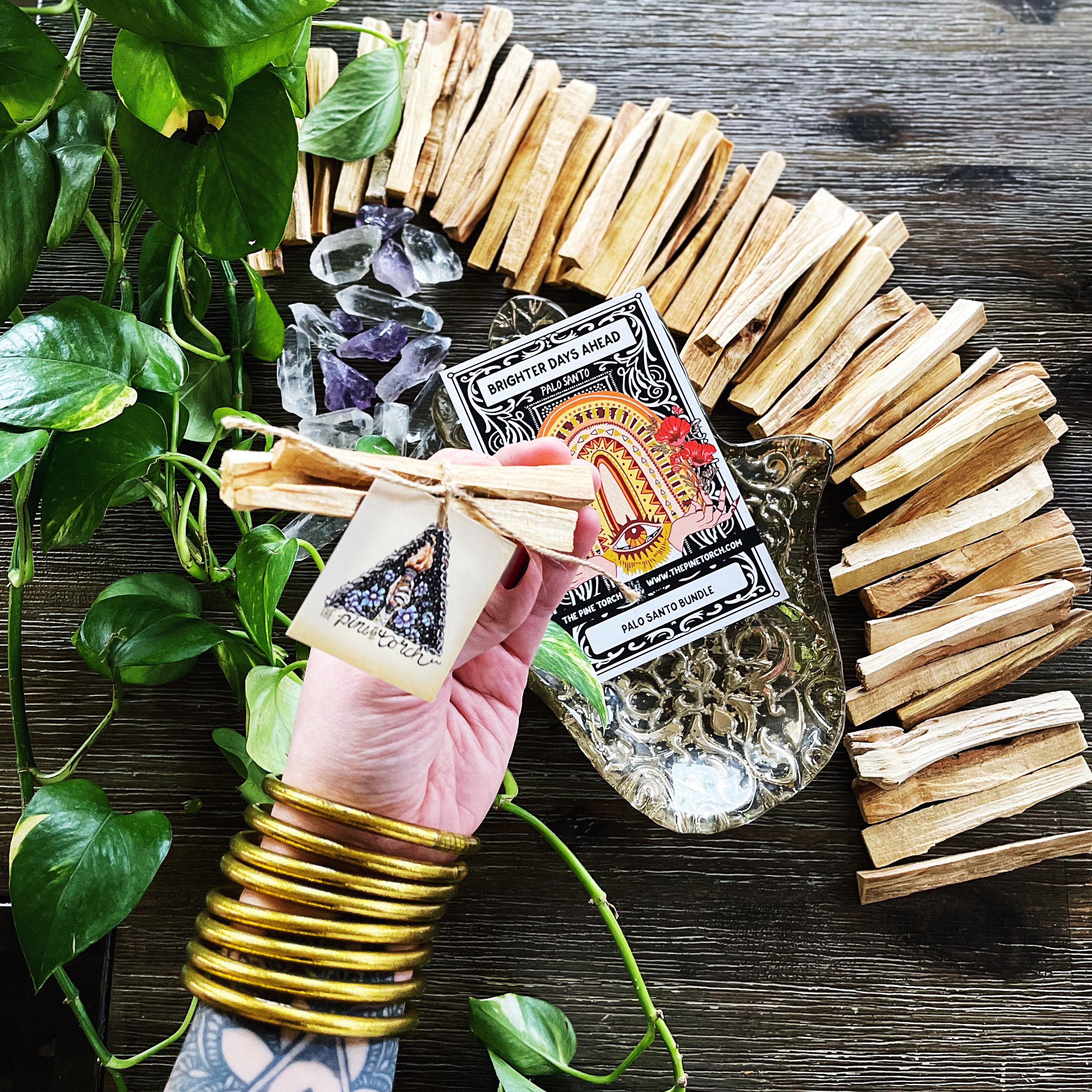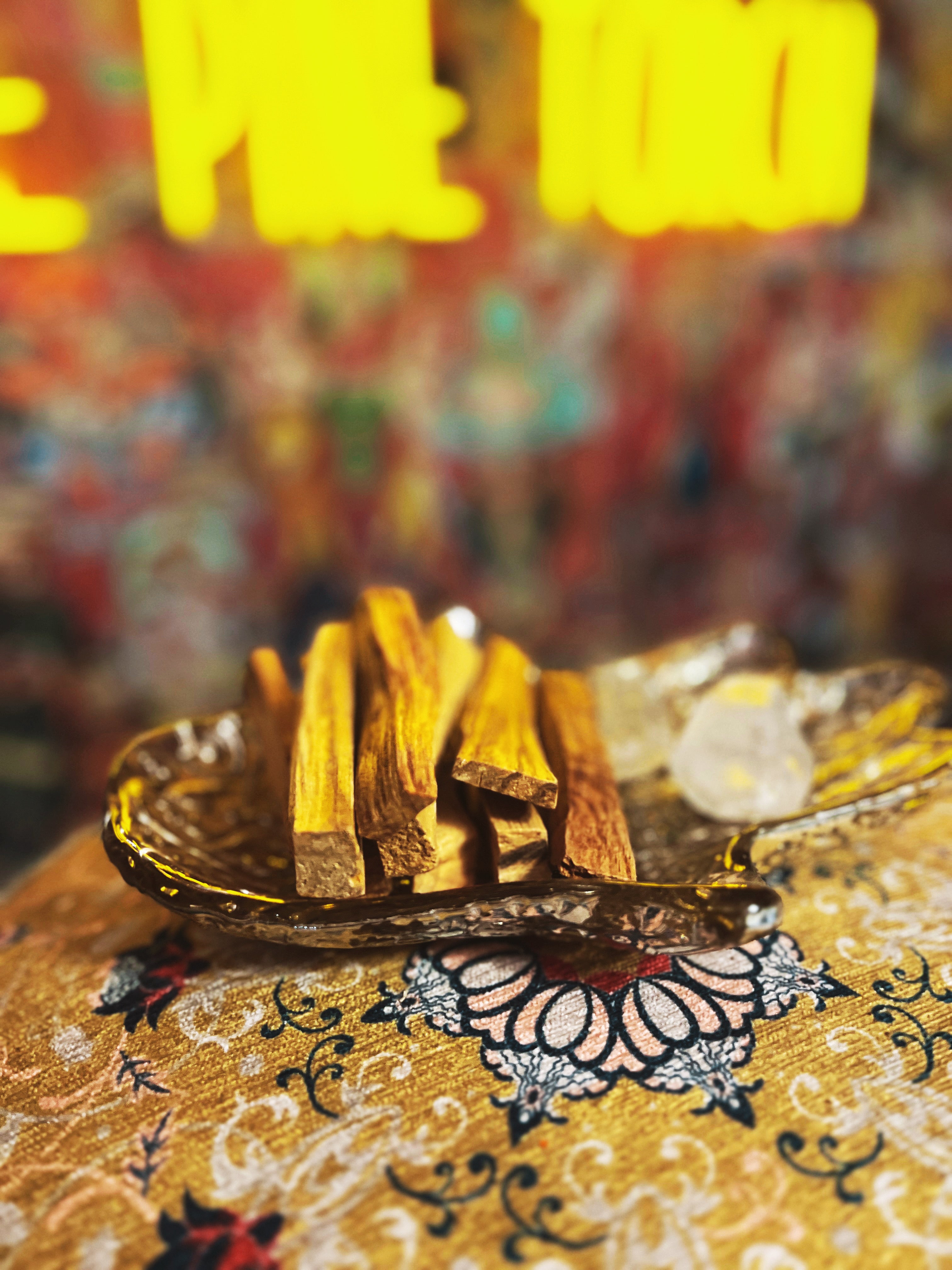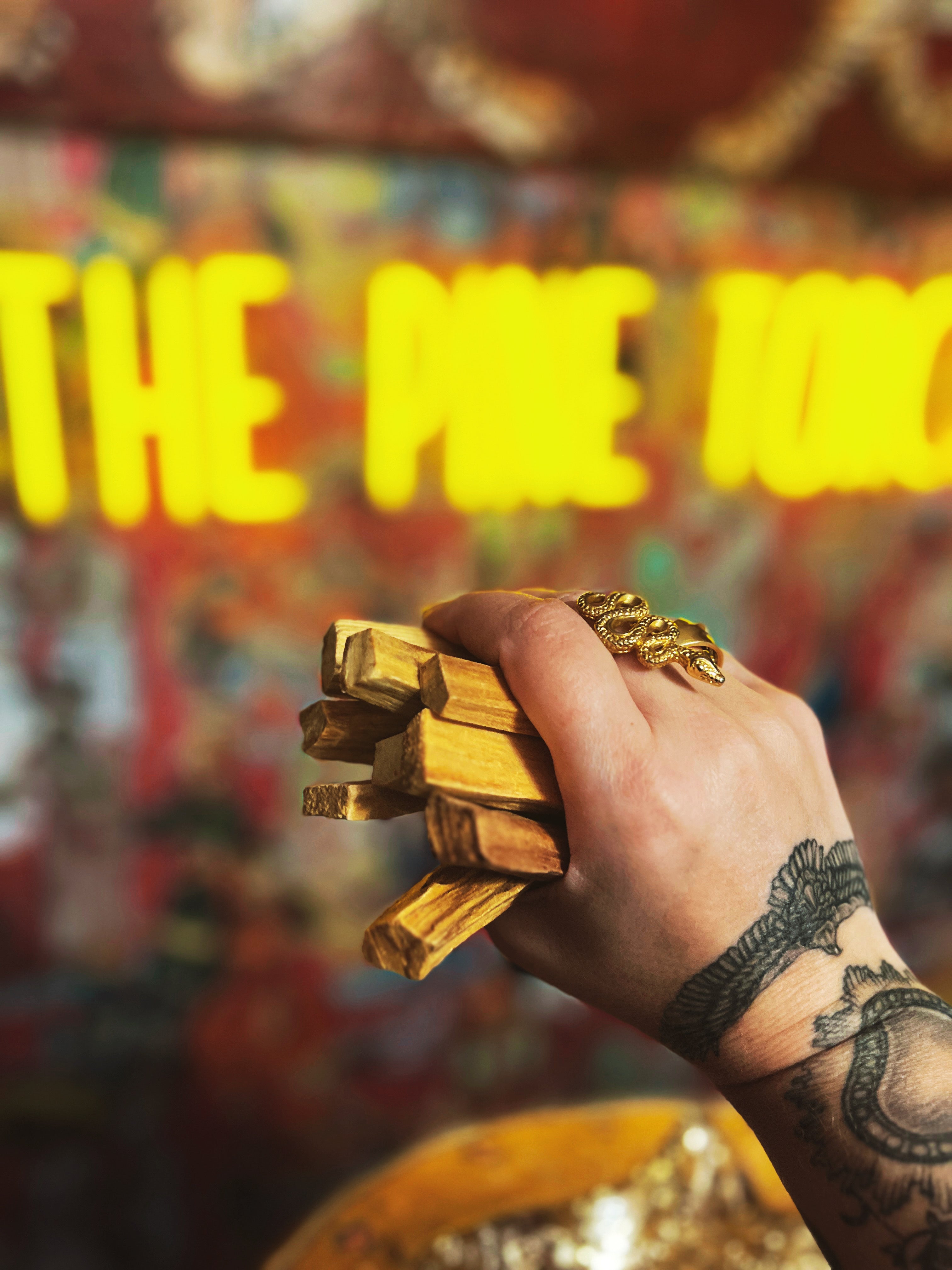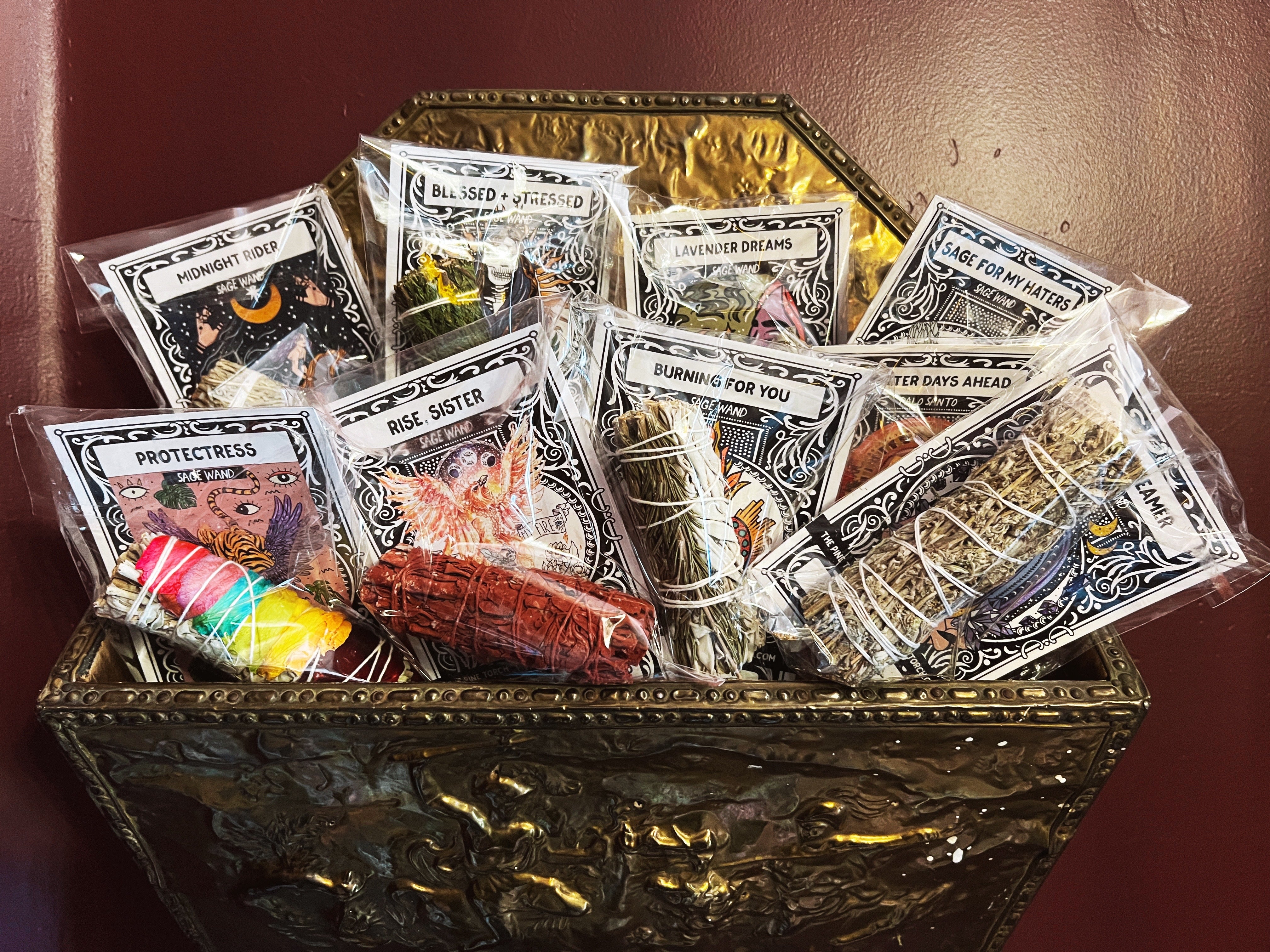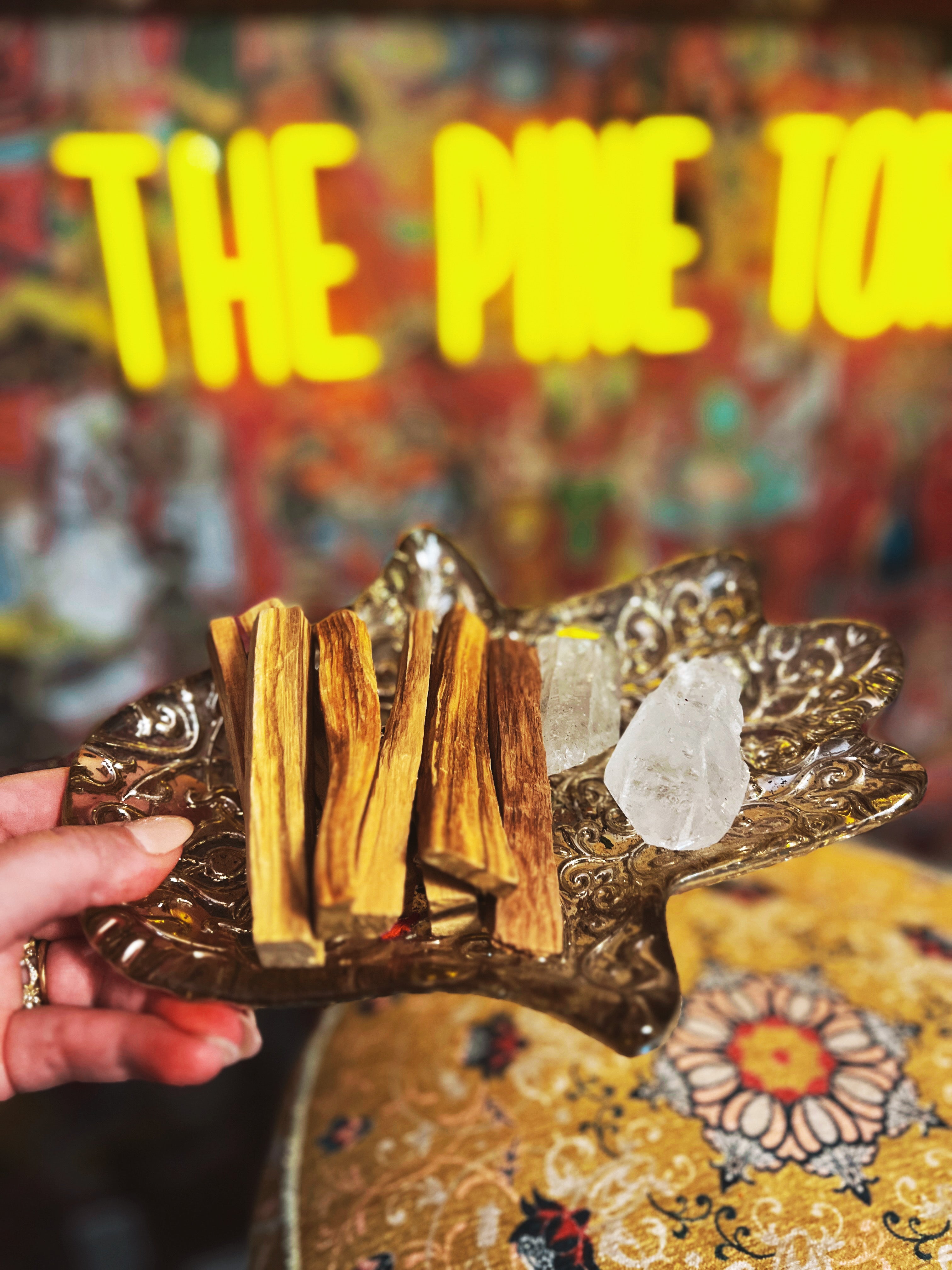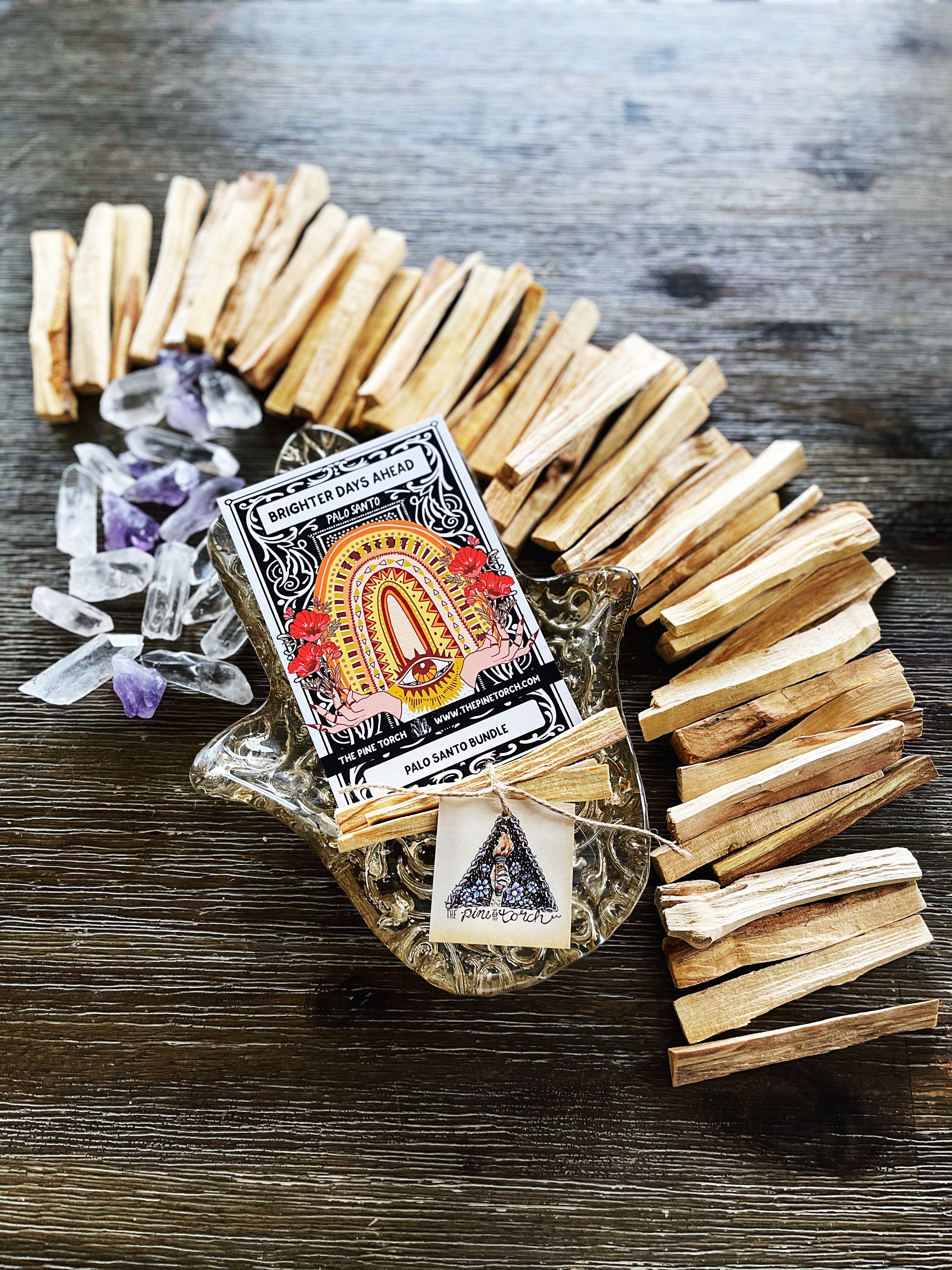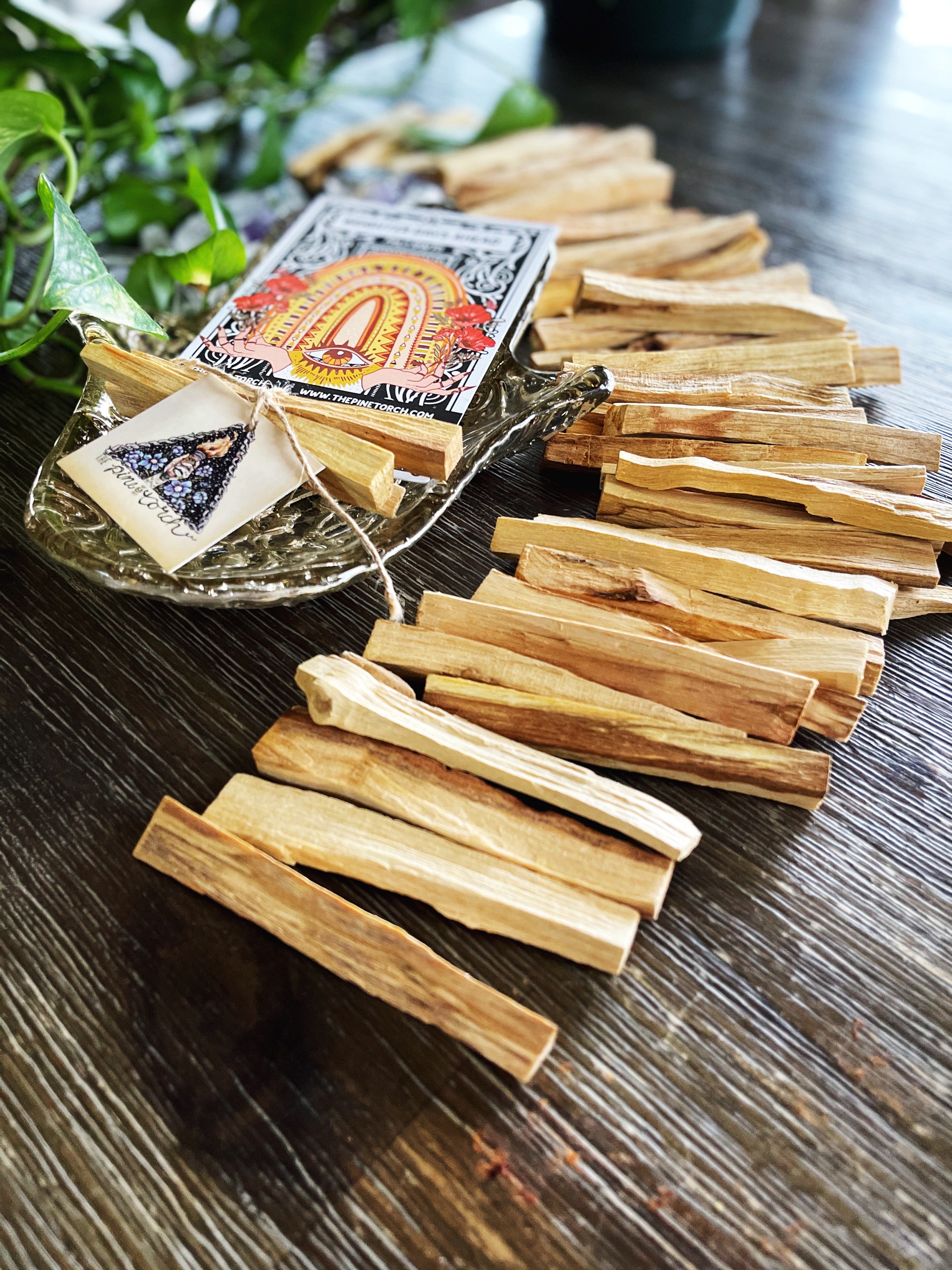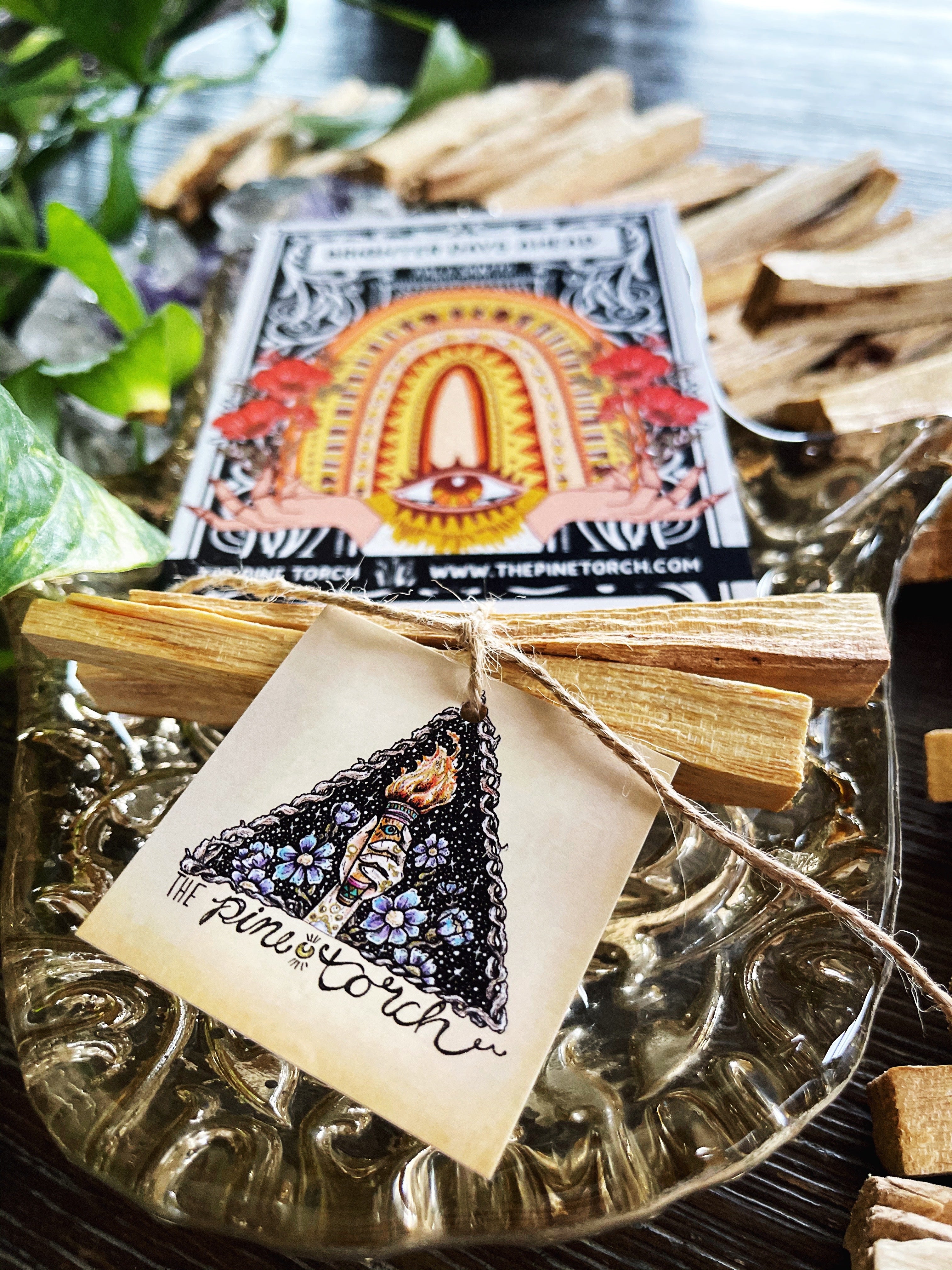 BRIGHTER DAYS AHEAD << PALO SANTO >> BUNDLE
BRIGHTER DAYS AHEAD - PALO SANTO BUNDLE

Palo Santo, or "HOLY WOOD," is natural wood aromatic incense used for centuries by the incas and indigenous people of the andes as a spiritual remedy for purifying and cleansing, attracting positive energy, and re-establishing peace and balance. Palo Santo is great complement to sage because it invites good vibes back into the space after the sage has "deep cleaned" it.

Includes "BRIGHTER DAYS AHEAD" exclusive postcard with description and ritual incantation poem on the back

Palo Santo sticks measure approximately 3-4 inches; natural wood will vary in length, color, and have natural notches and grain. No one piece will look the same, and that is the beauty of these sticks.
About Smudging:
Using the smoke from sacred fires, or burning herbs or incense as a purification ceremony or ritual has been a common practice amongst many traditions throughout the ages. The smoke of medicinal plants and natural substances has been used extensively in many cultures for cleansing and healing. While smudging has North American/Native American origins, ritual incense has been used for centuries throughout the world -- from the Ancient Egyptians to the frankincense and myrrh in church incense censors -- cleansing and blessing rituals are age-old and can be integrated into your daily ritual practice.
When to Smudge:
Or more importantly, there is never not a good time to smudge. Smudging can be done daily, as part of your ritual practice, given as a gift, put on your personal altar, or just done whenever you feel like it. Which brings us to when to smudge:

- Whenever you feel like it
- Daily, as part of your ritual practice
- After an argument
- When moving into a new space
- When setting an intention
- To bless yourself or others
- When you feel to many people have deposited energy in your space
- To purify your body, aura, energy, etc.
- During ceremonial ritual
- To combat emotional/spiritual negativity
Benefits of Sage:
Sage literally clears the air. Burning sage releases negative ions and neutralizes the air. Another added, scientifically proven, bonus is that sage kills 94% of airborne bacteria. And unlike air fresheners or chemical air purifiers, sage is safe for kids and pets and completely natural. It is an acquired scent, but once you get hooked, you'll be integrating sage into your daily ritual practice. It's easy, it's quick, it's grounding.
Instructions for Use:
Our handcrafted sage smudge sticks can be used as a beautiful fragrant decor or as a smudge stick for daily ritual or ceremony. 

To use your smudge stick, (please take care to remove your feather, charms and ribbon before burning). Light until the end is fully lit and smoking. Start in the center of the space and move in a counter-clockwise motion, leaving a door or window open so the negative energy (and smoke) can escape. A ceramic bowl, shell, or other vessel that can contain ash and heat is a good idea to have on-hand while you burn sage.