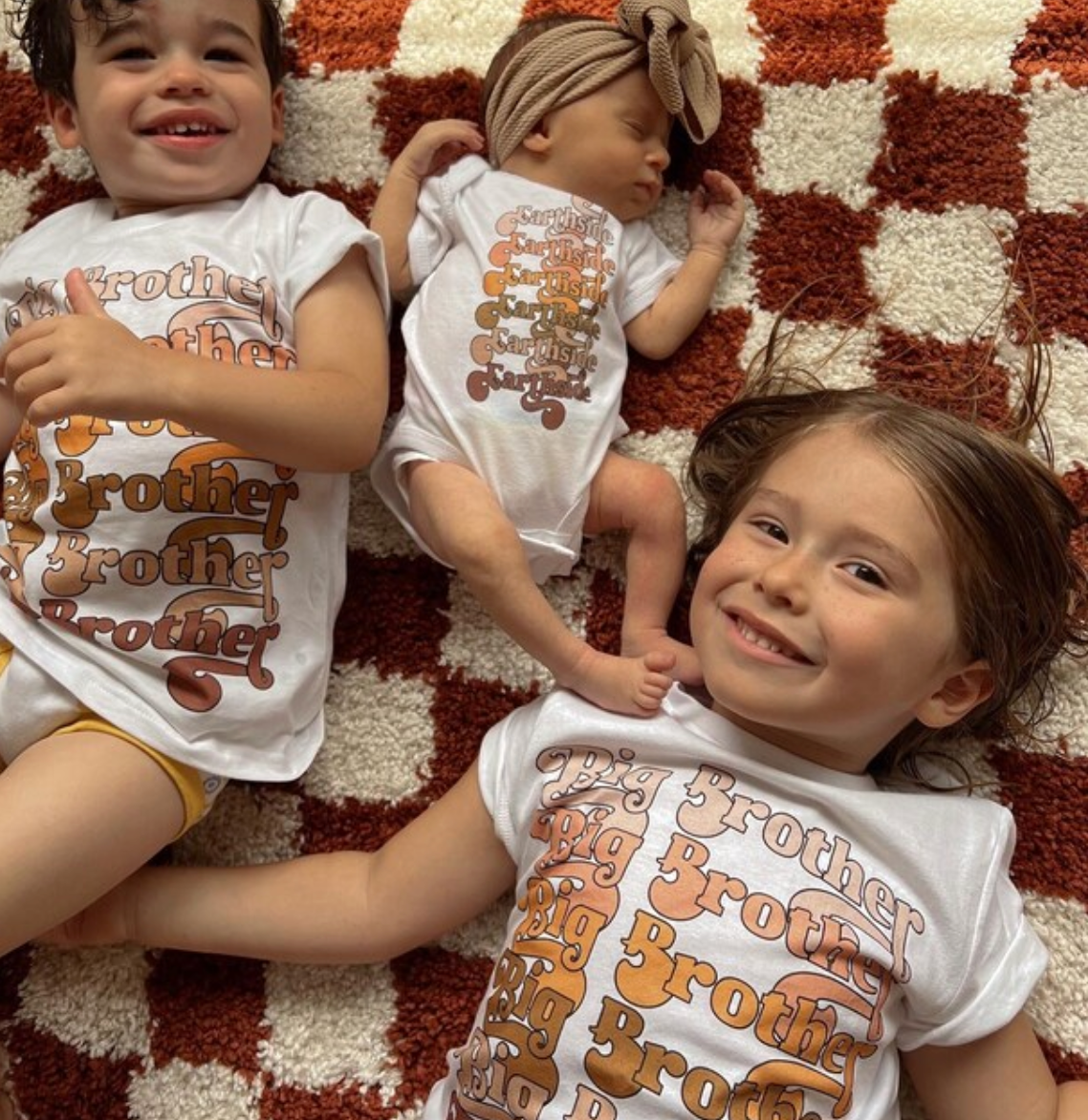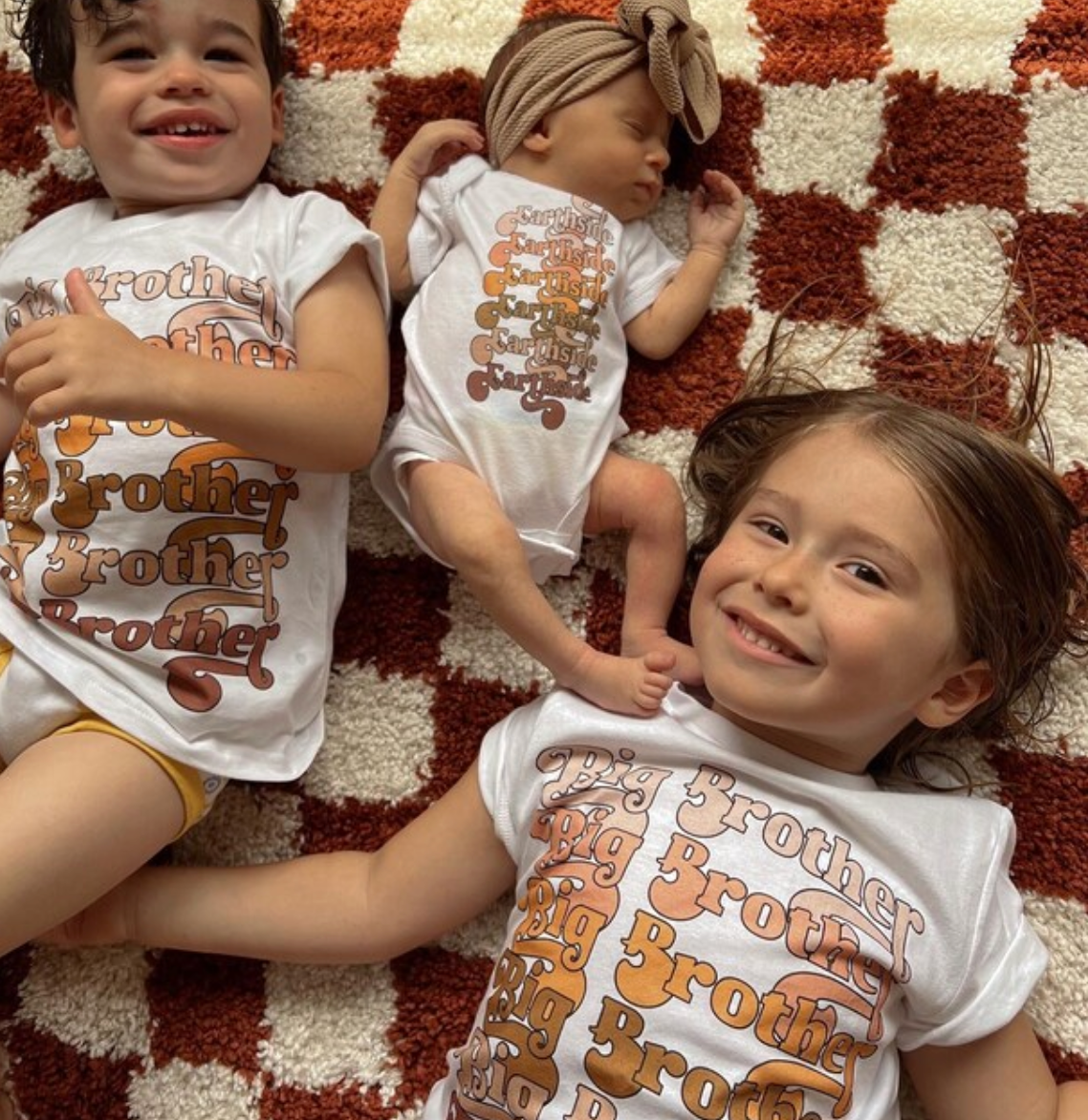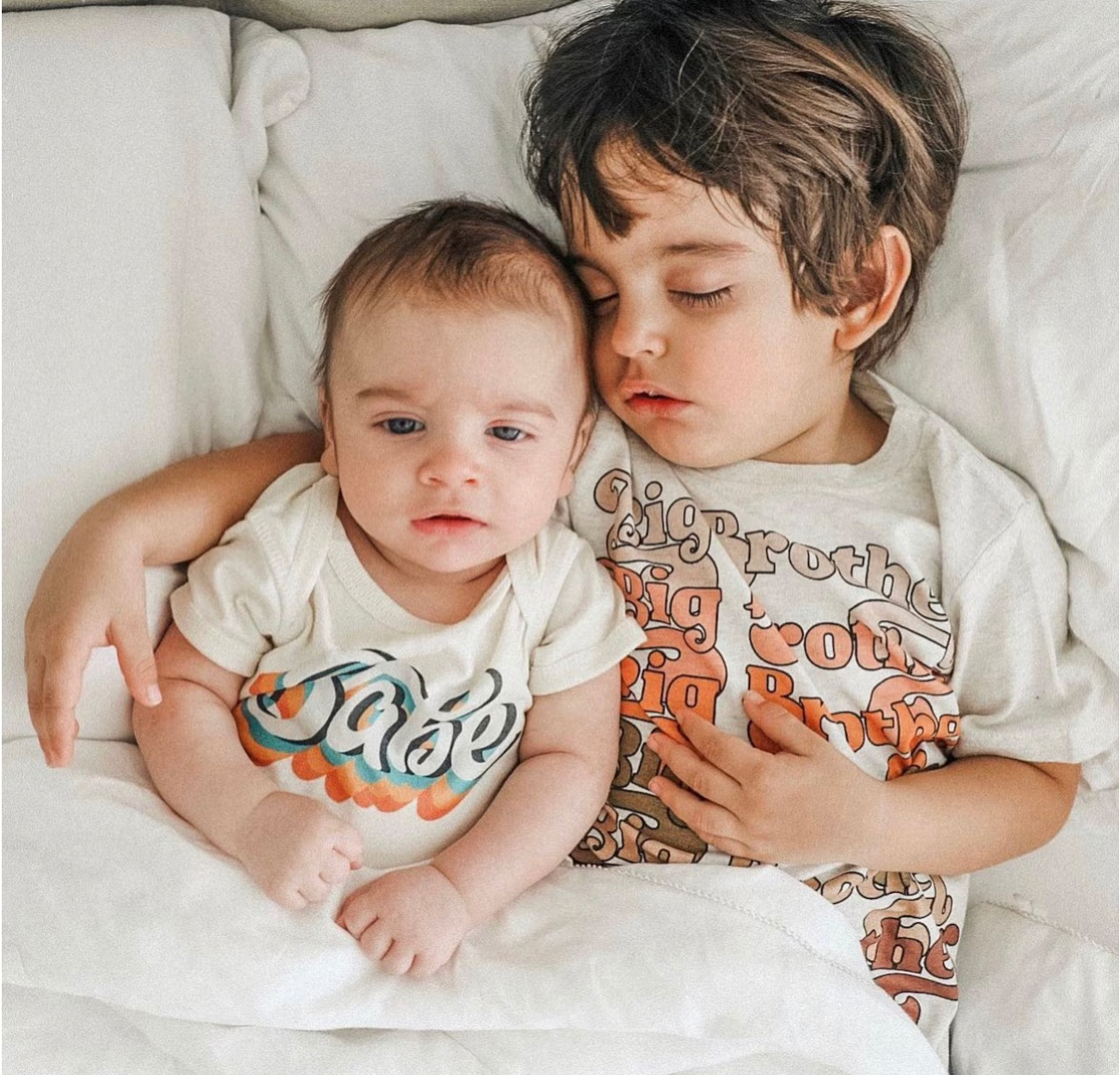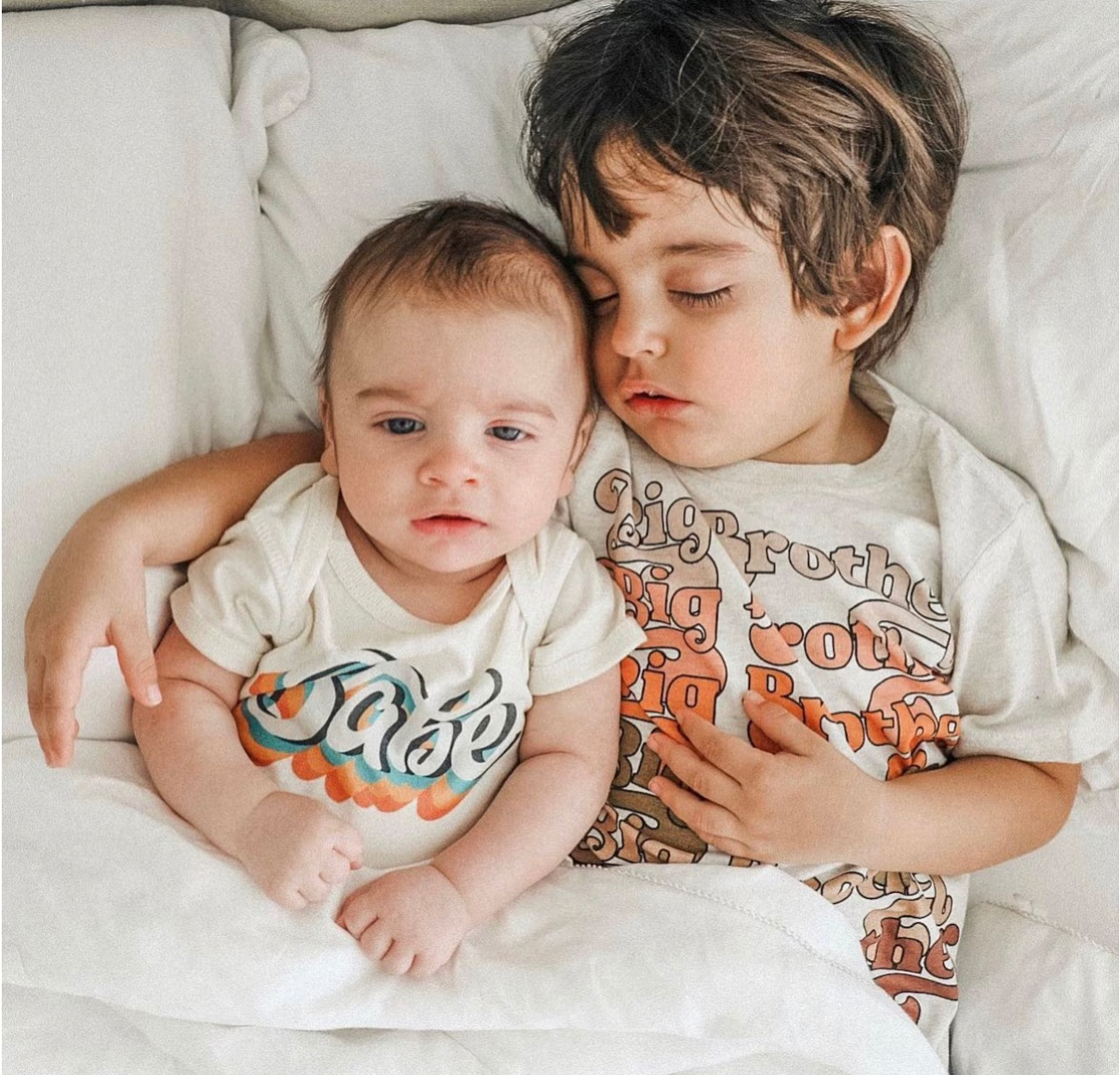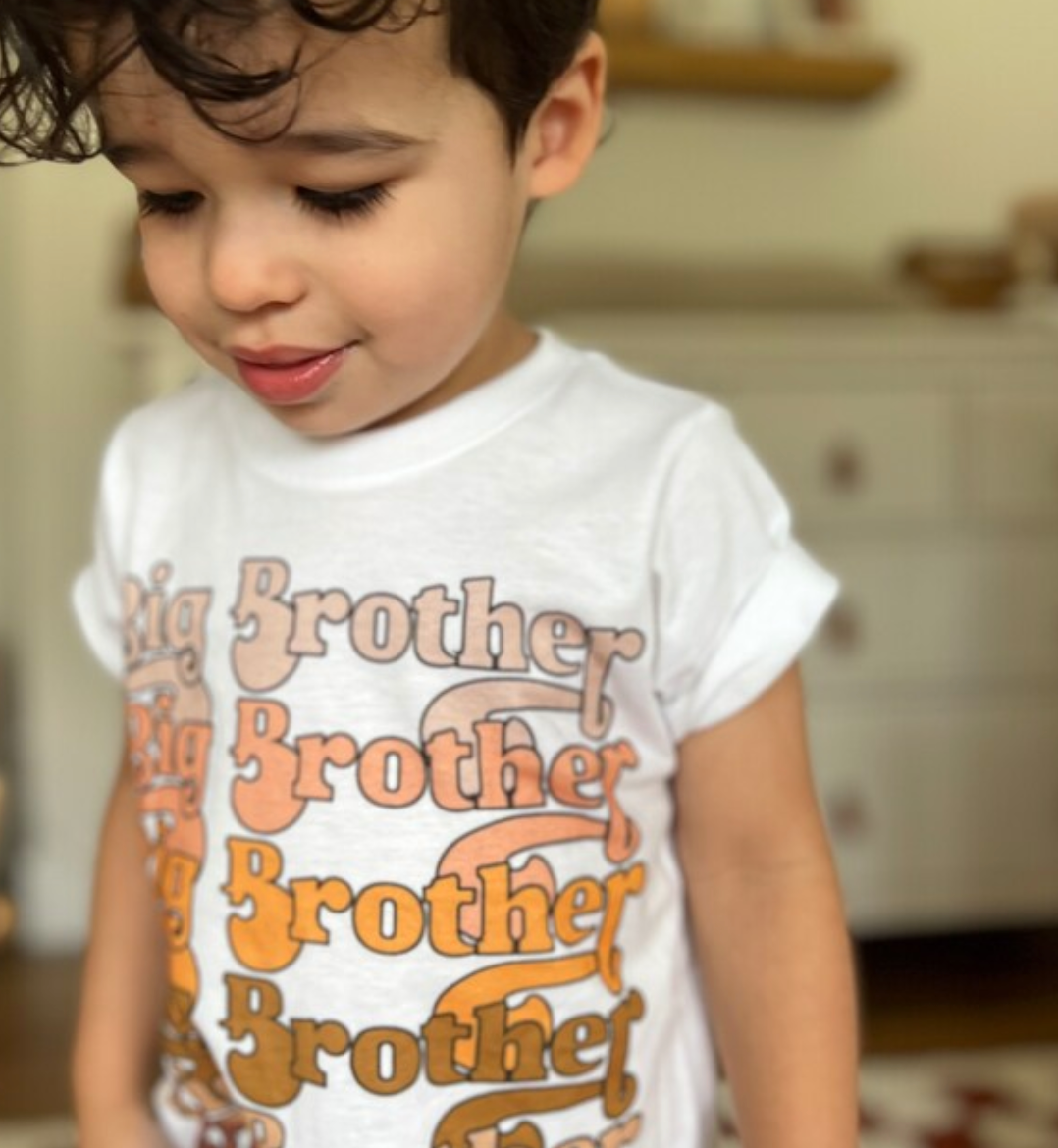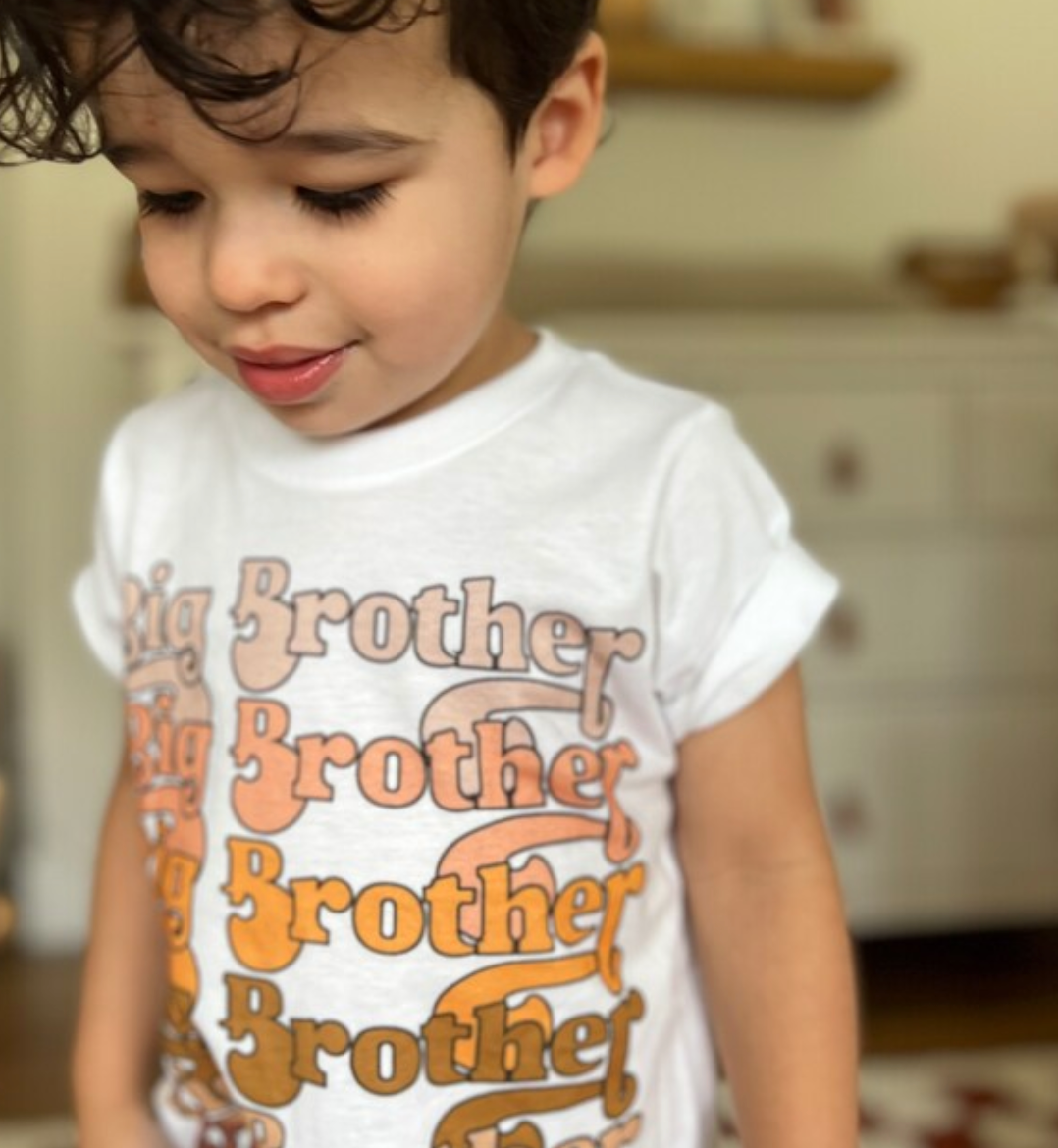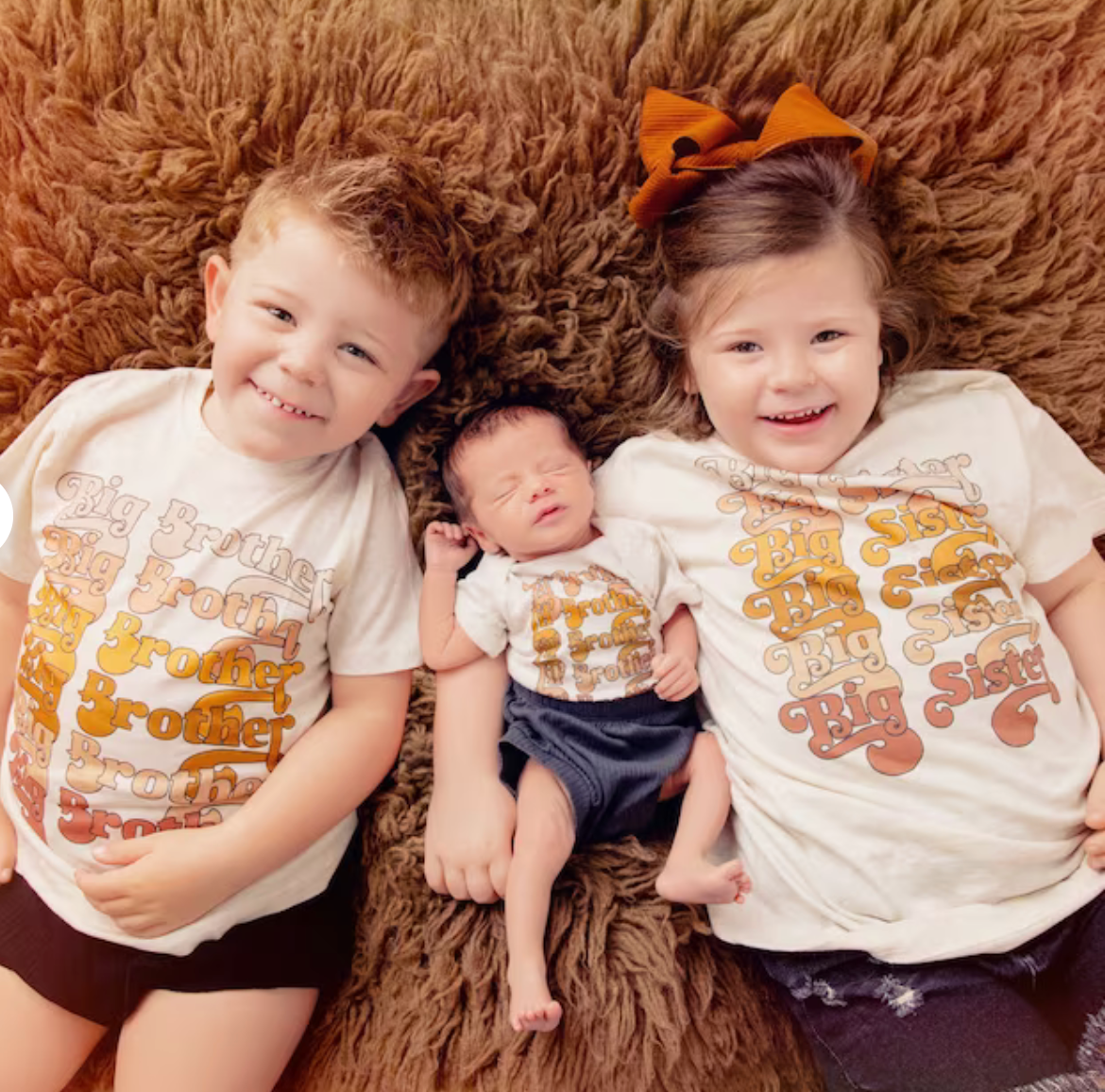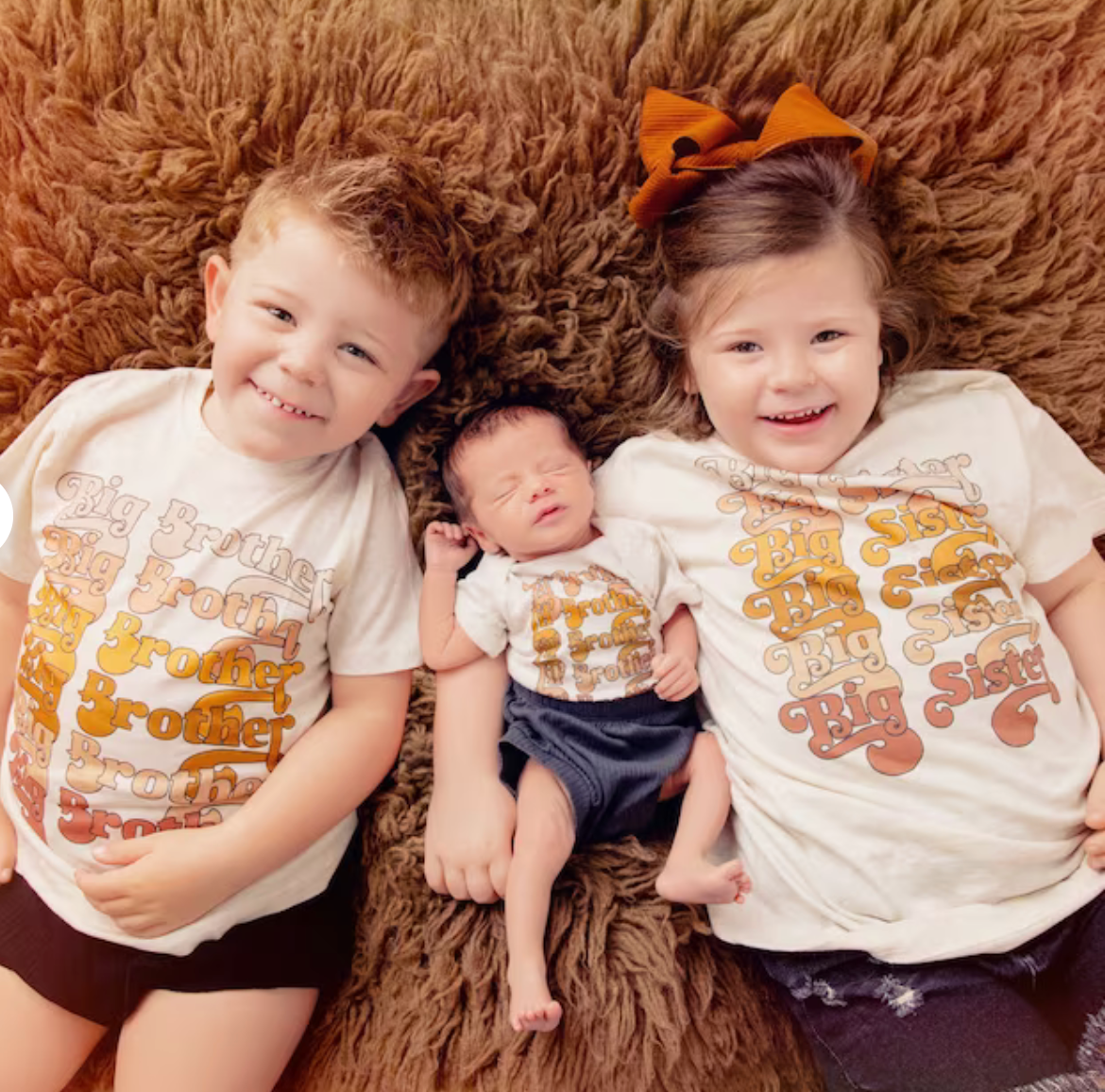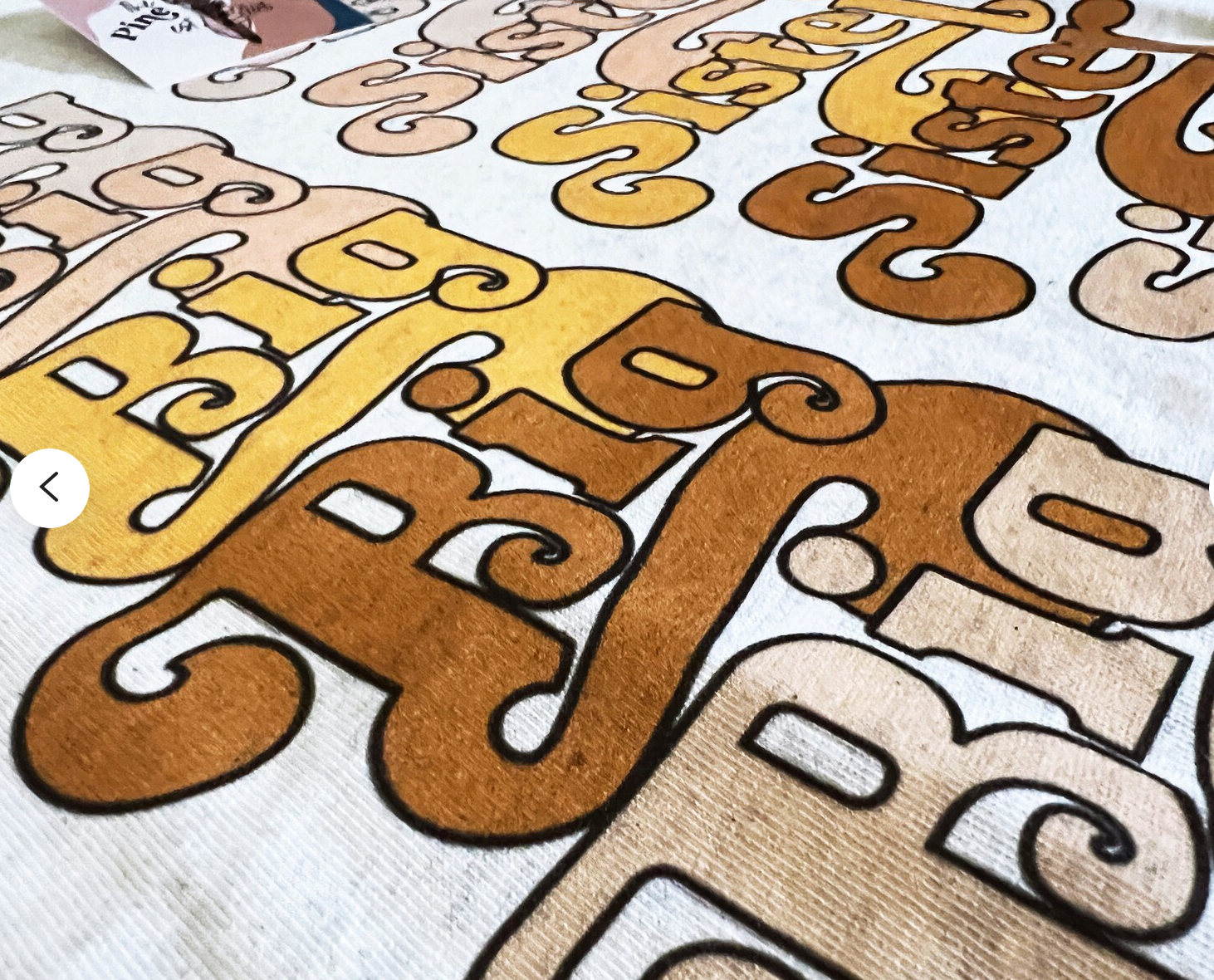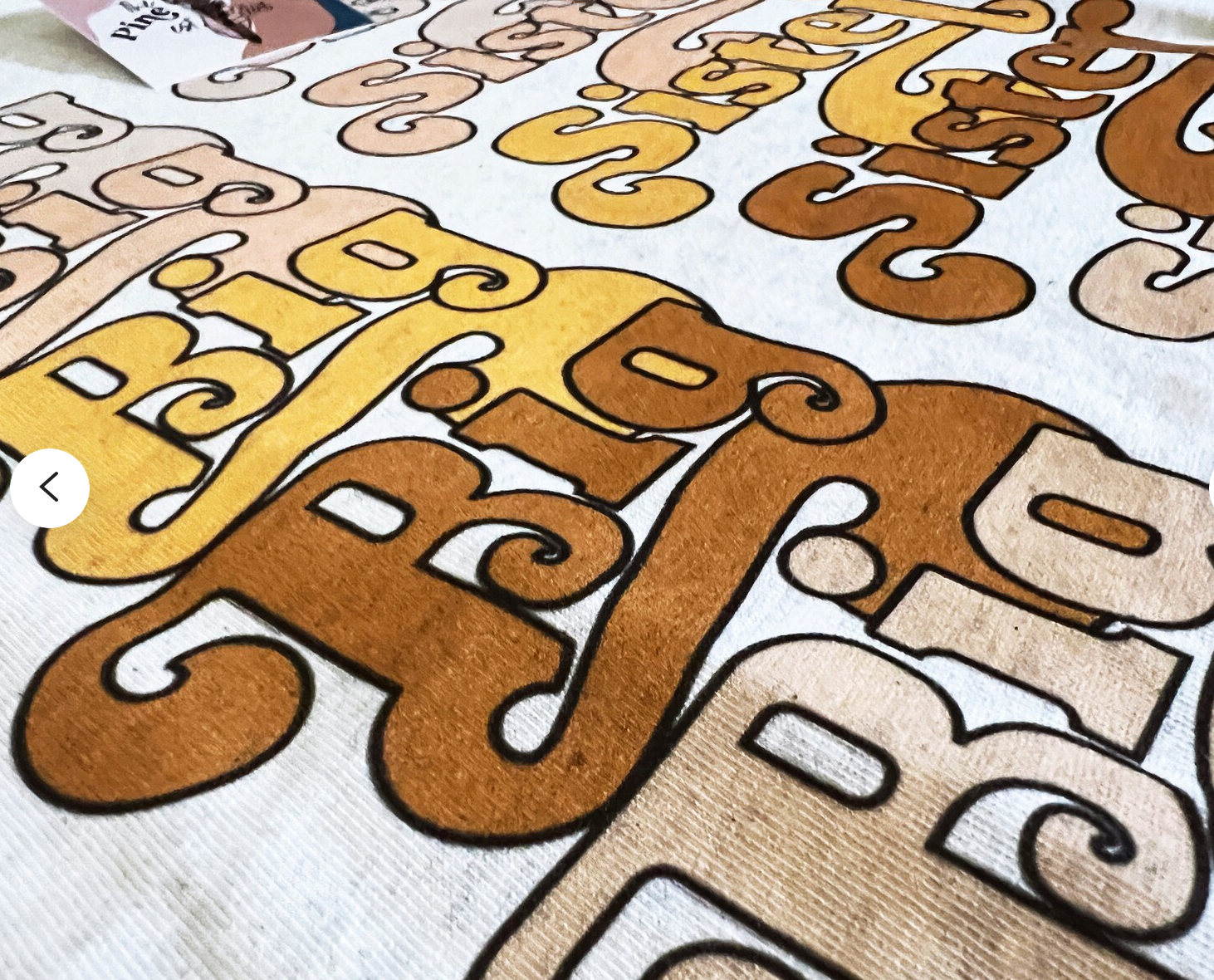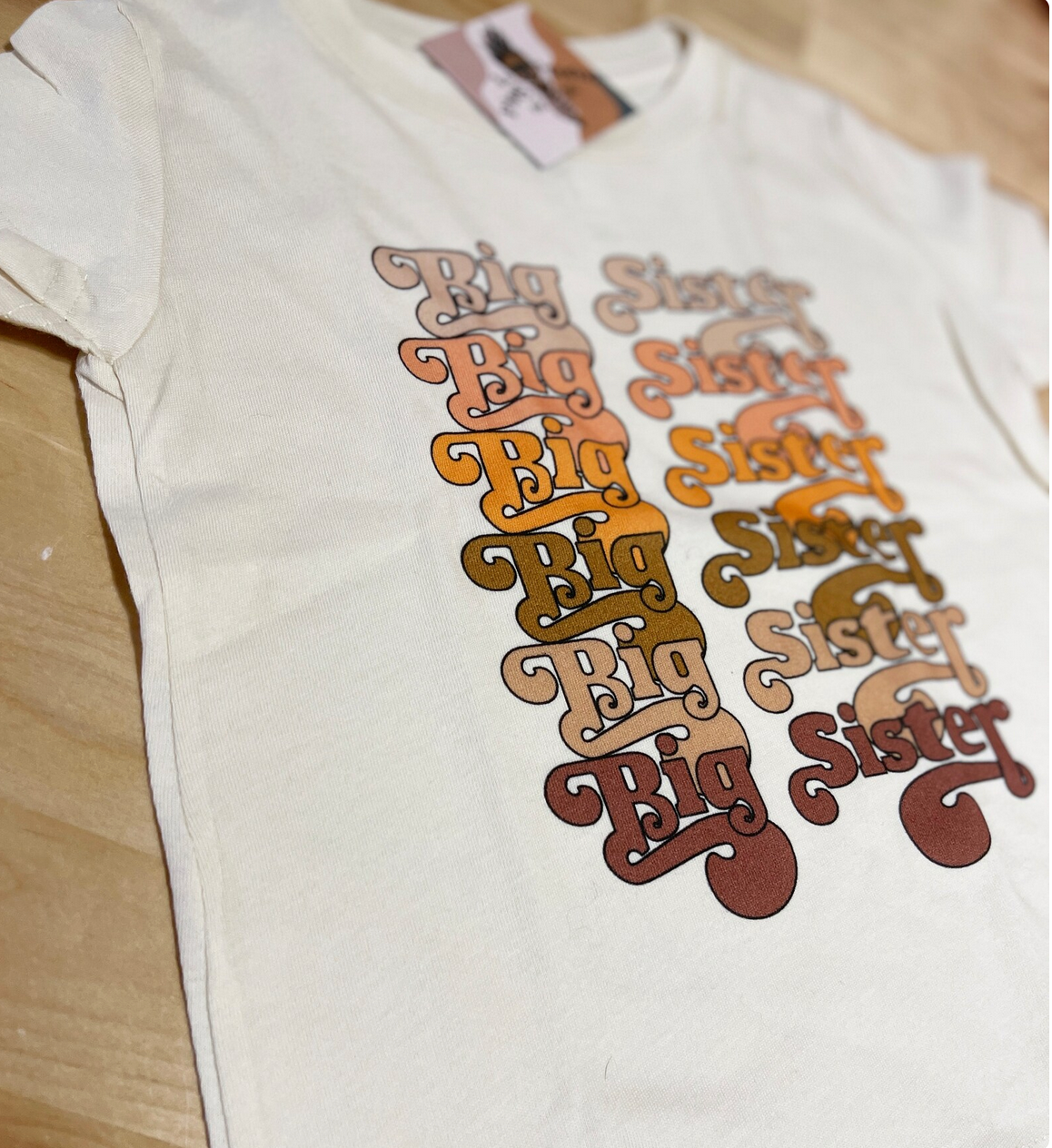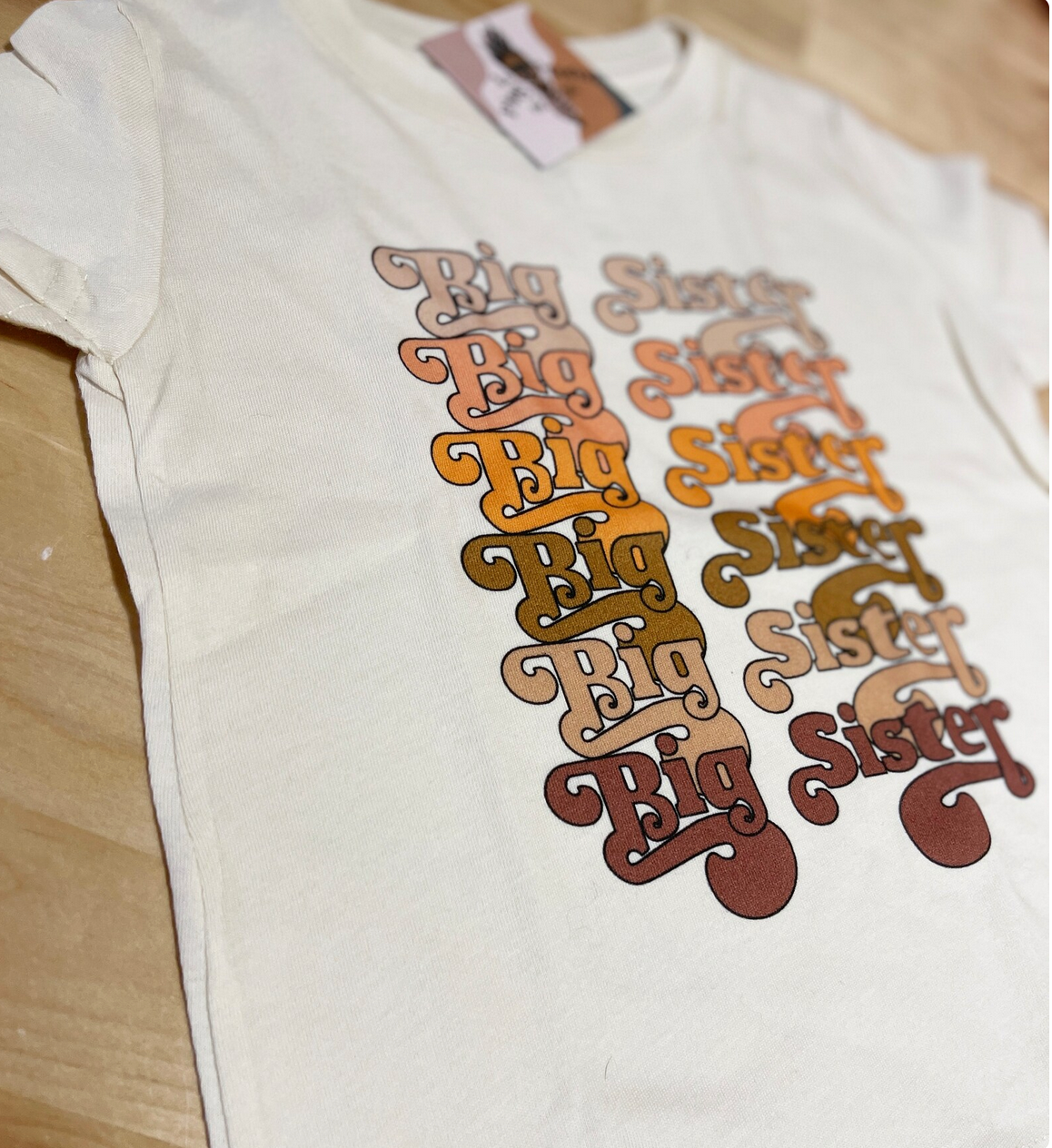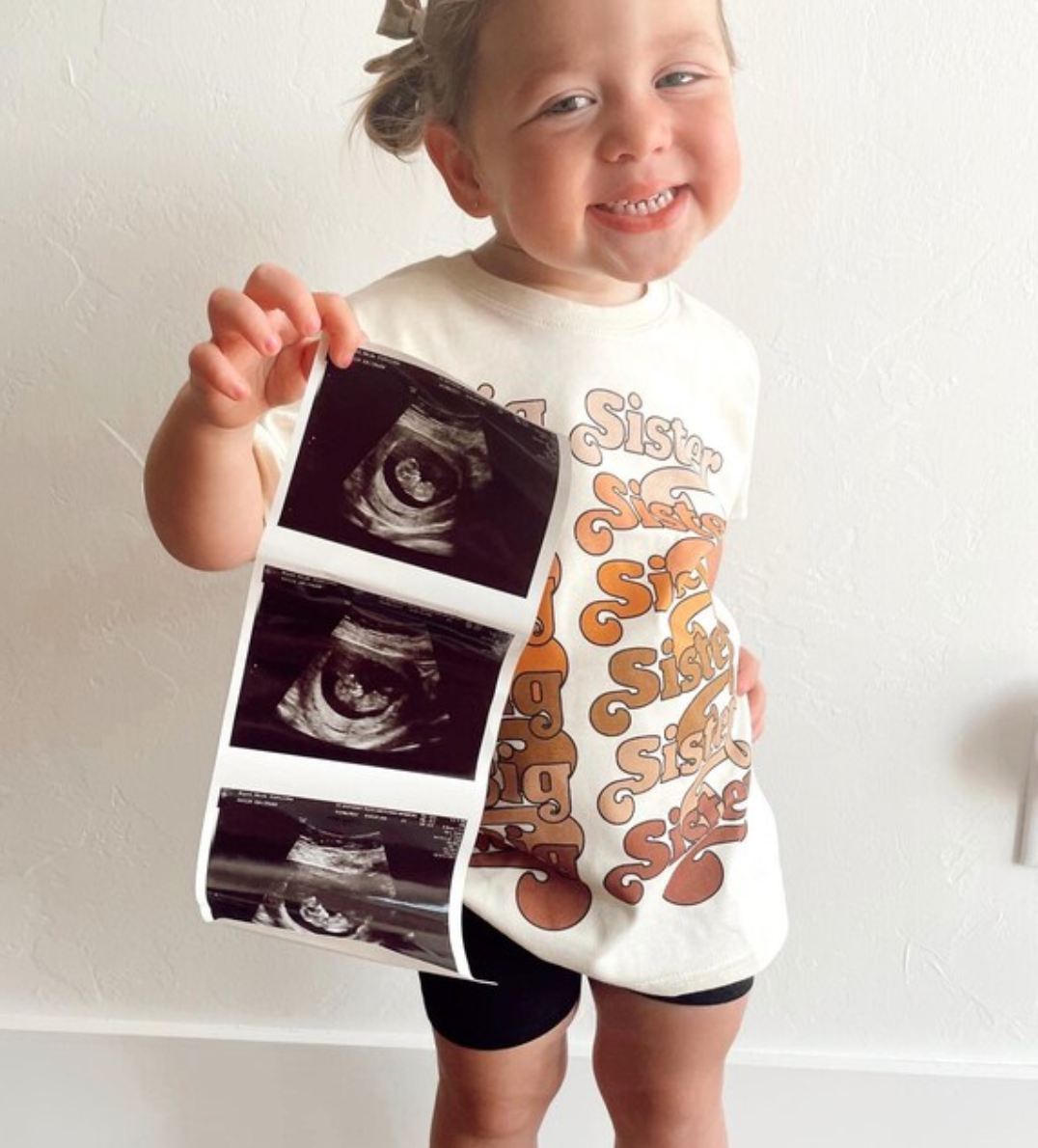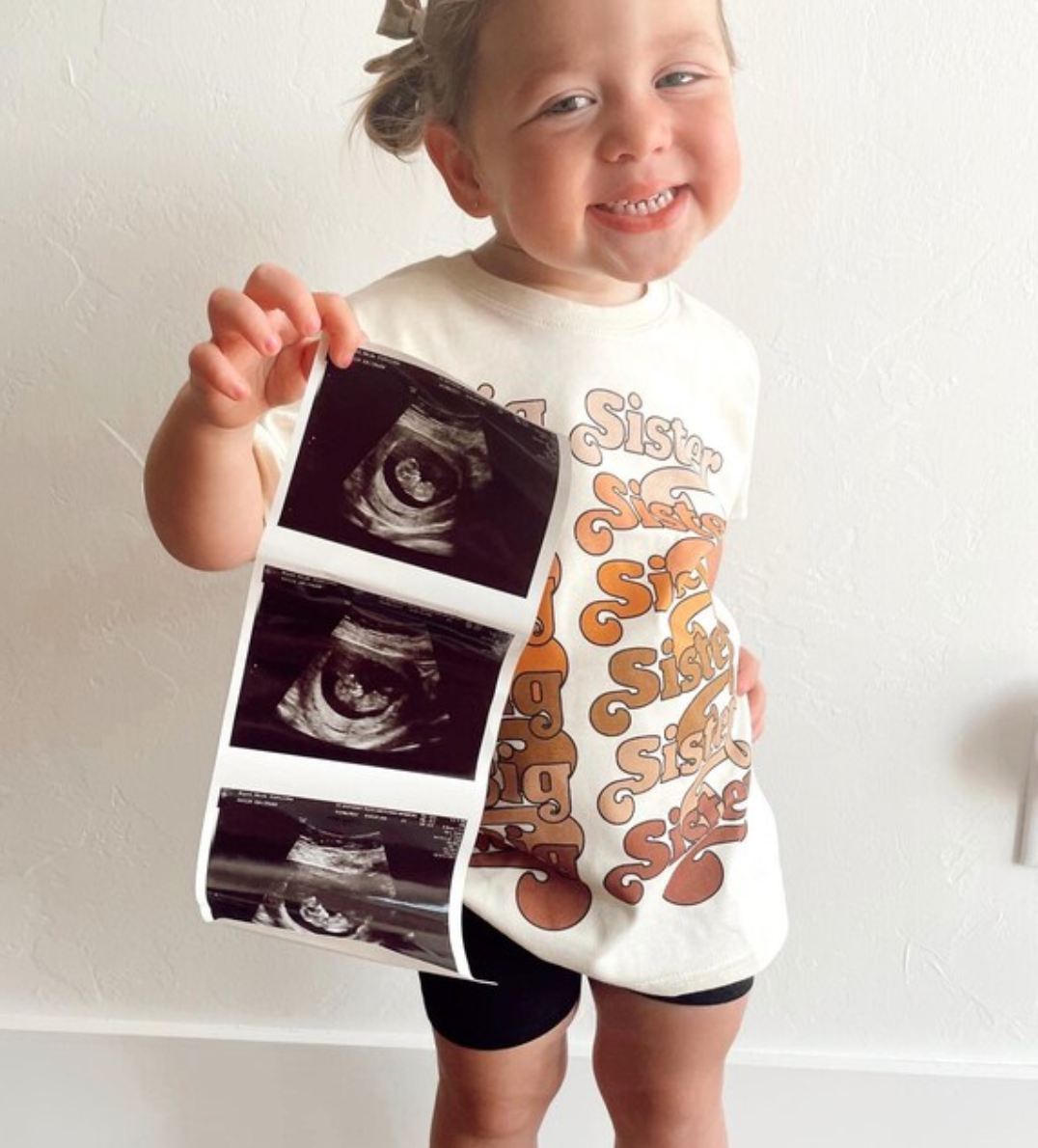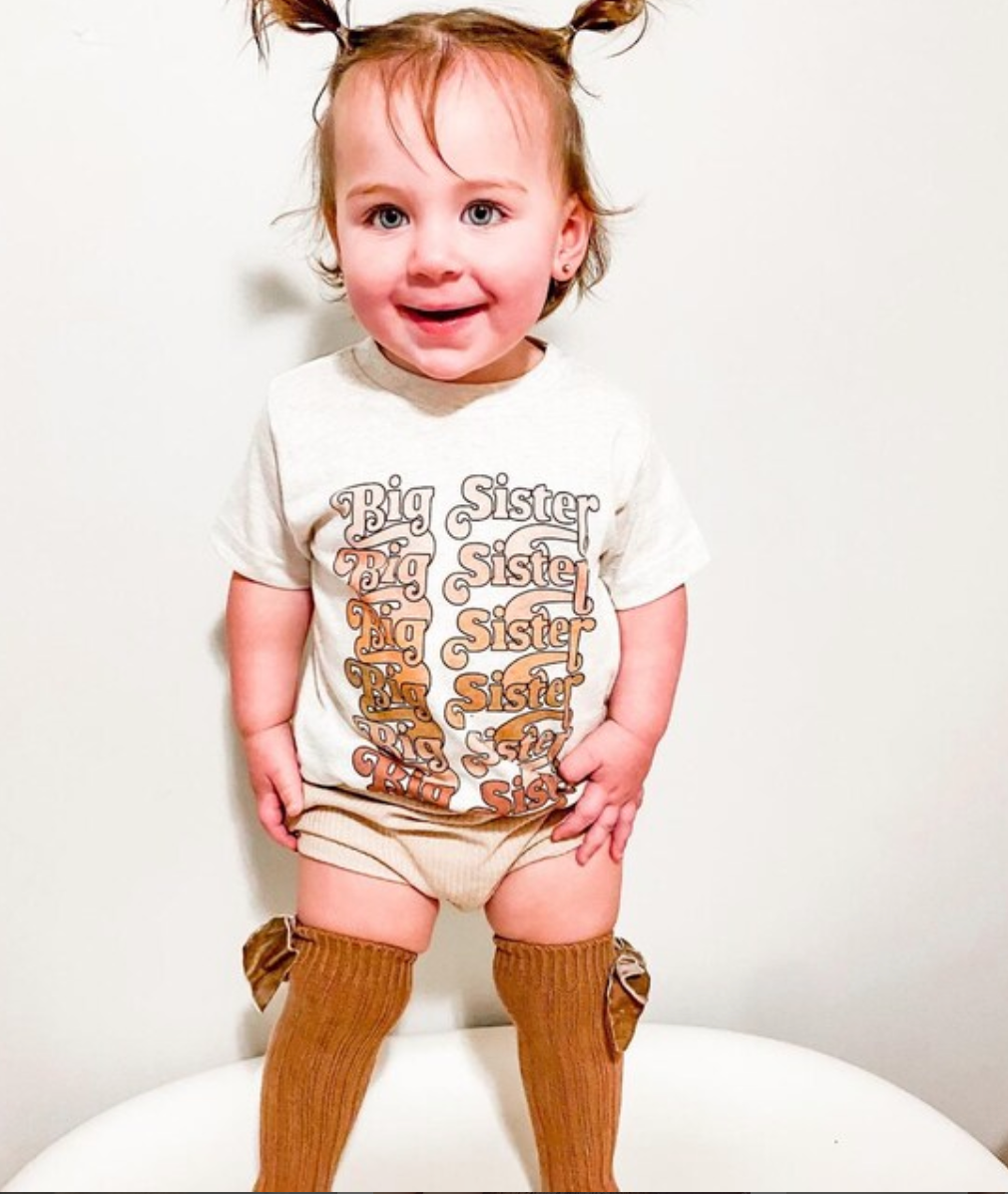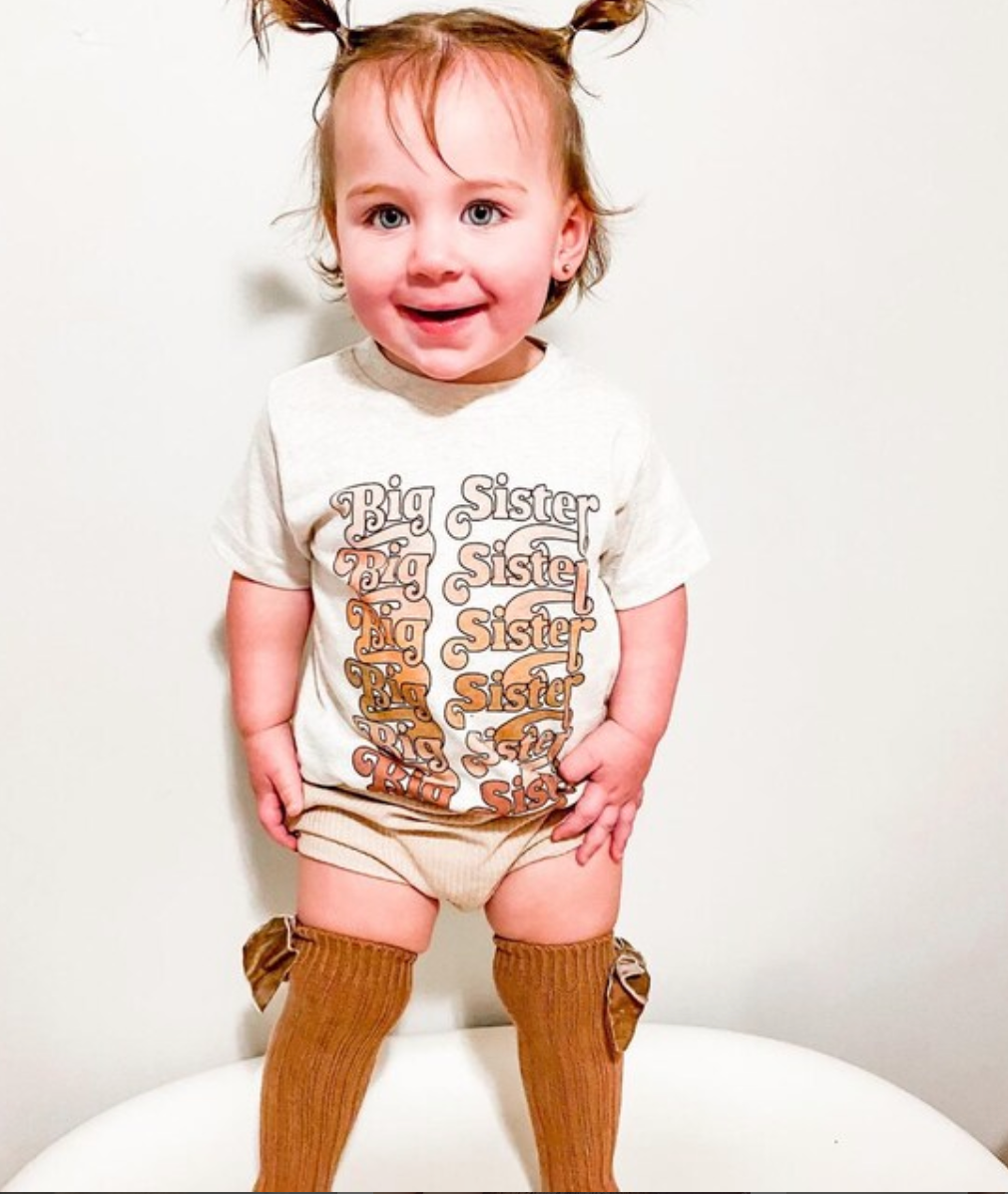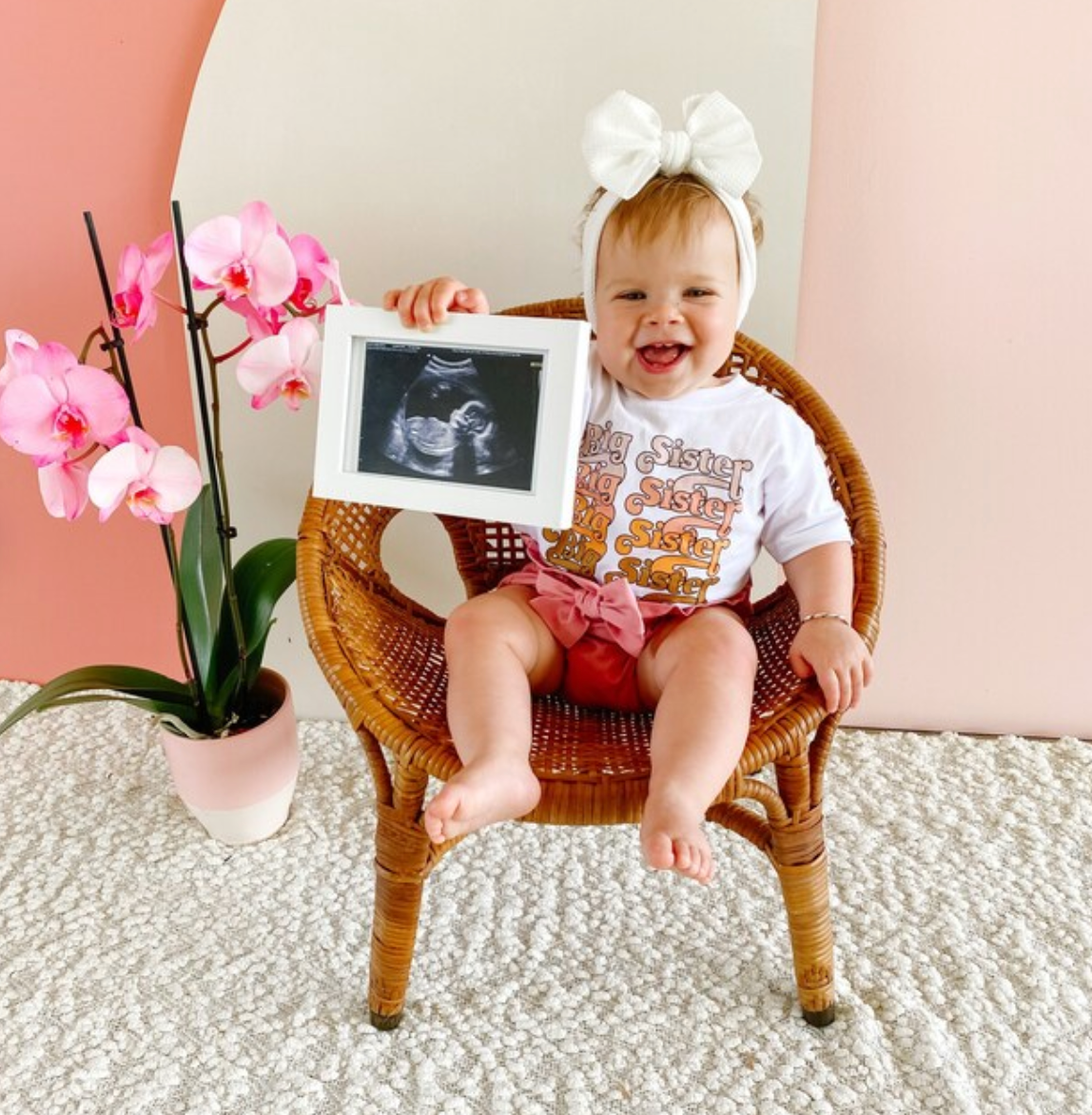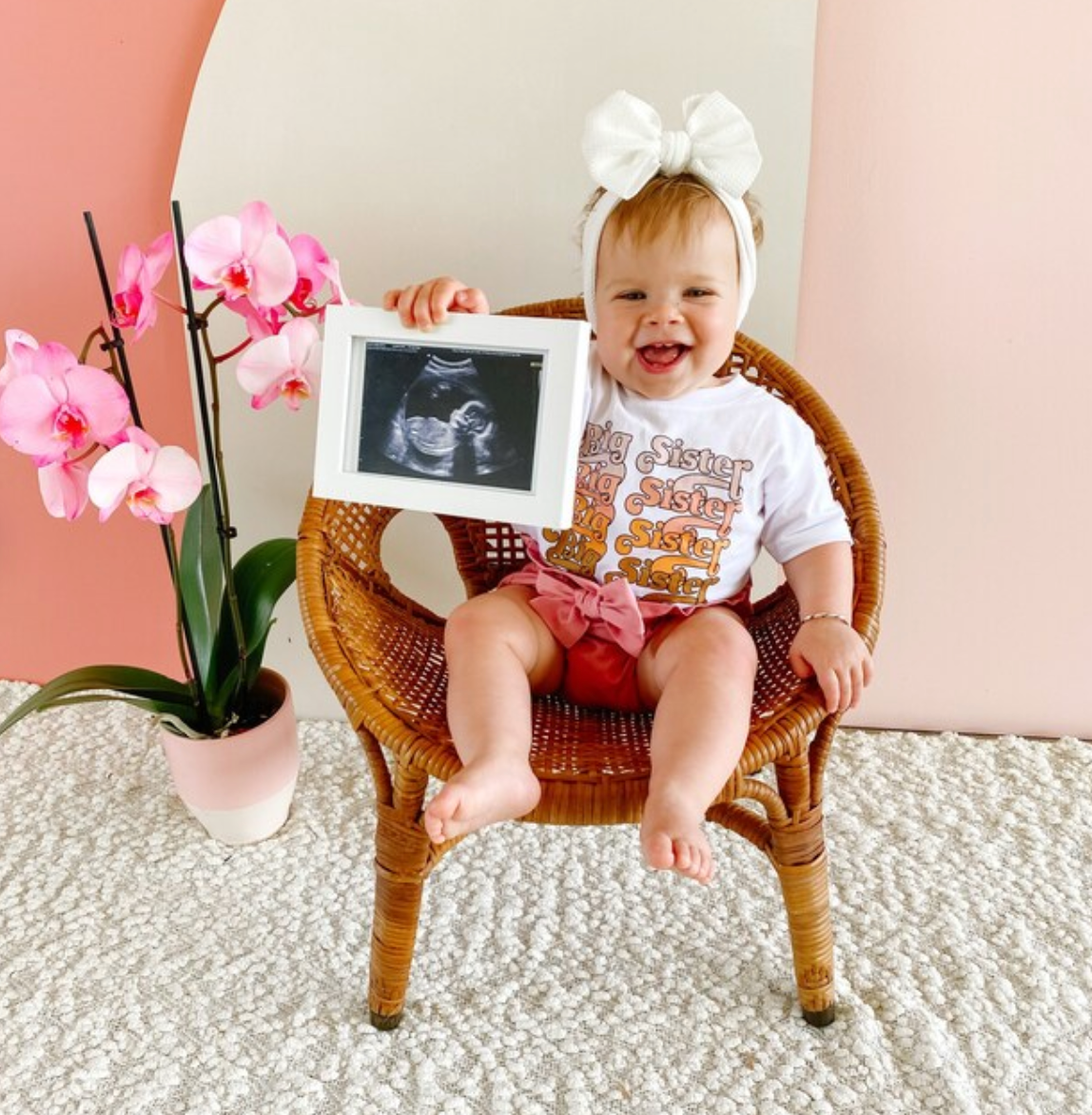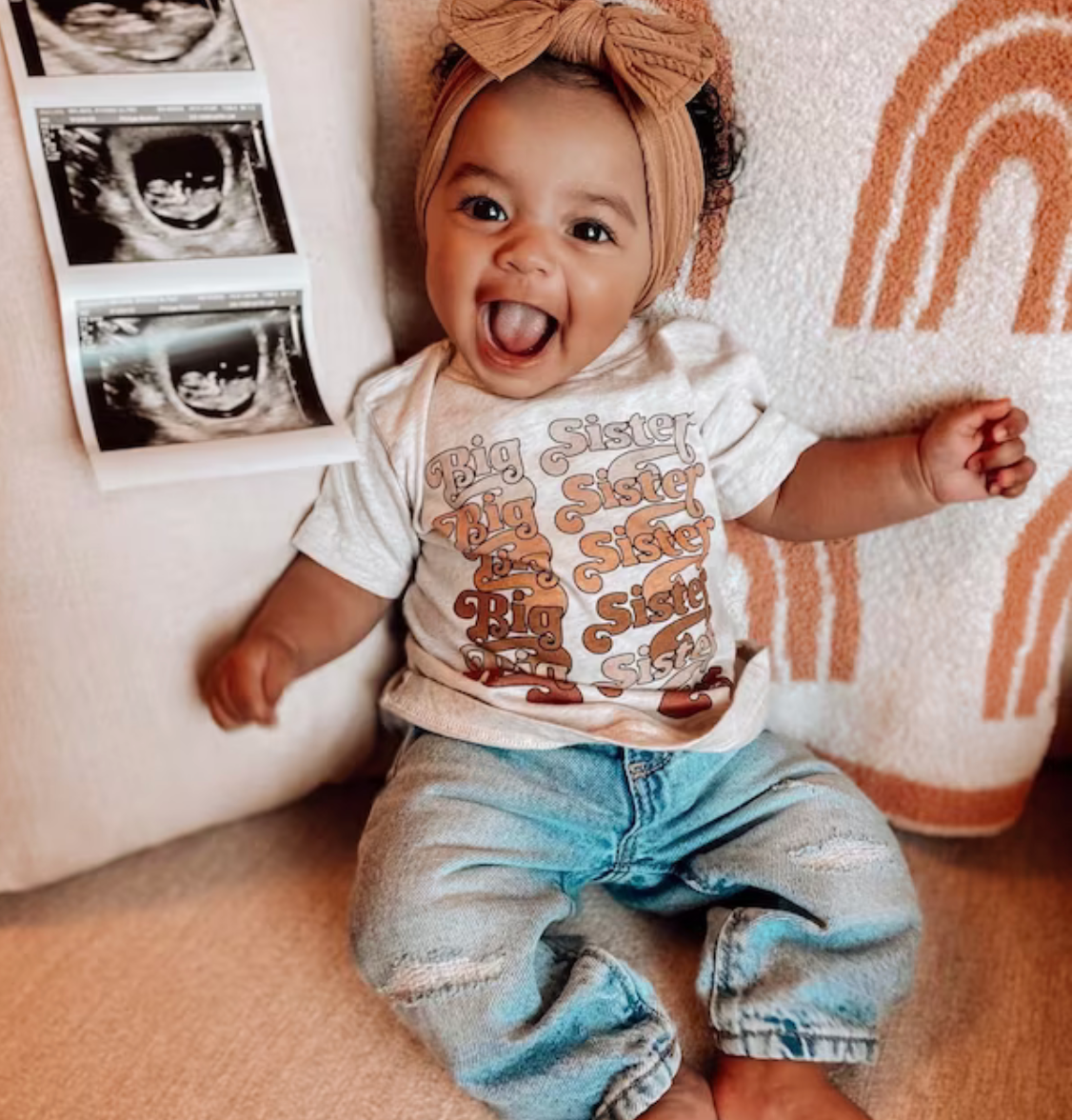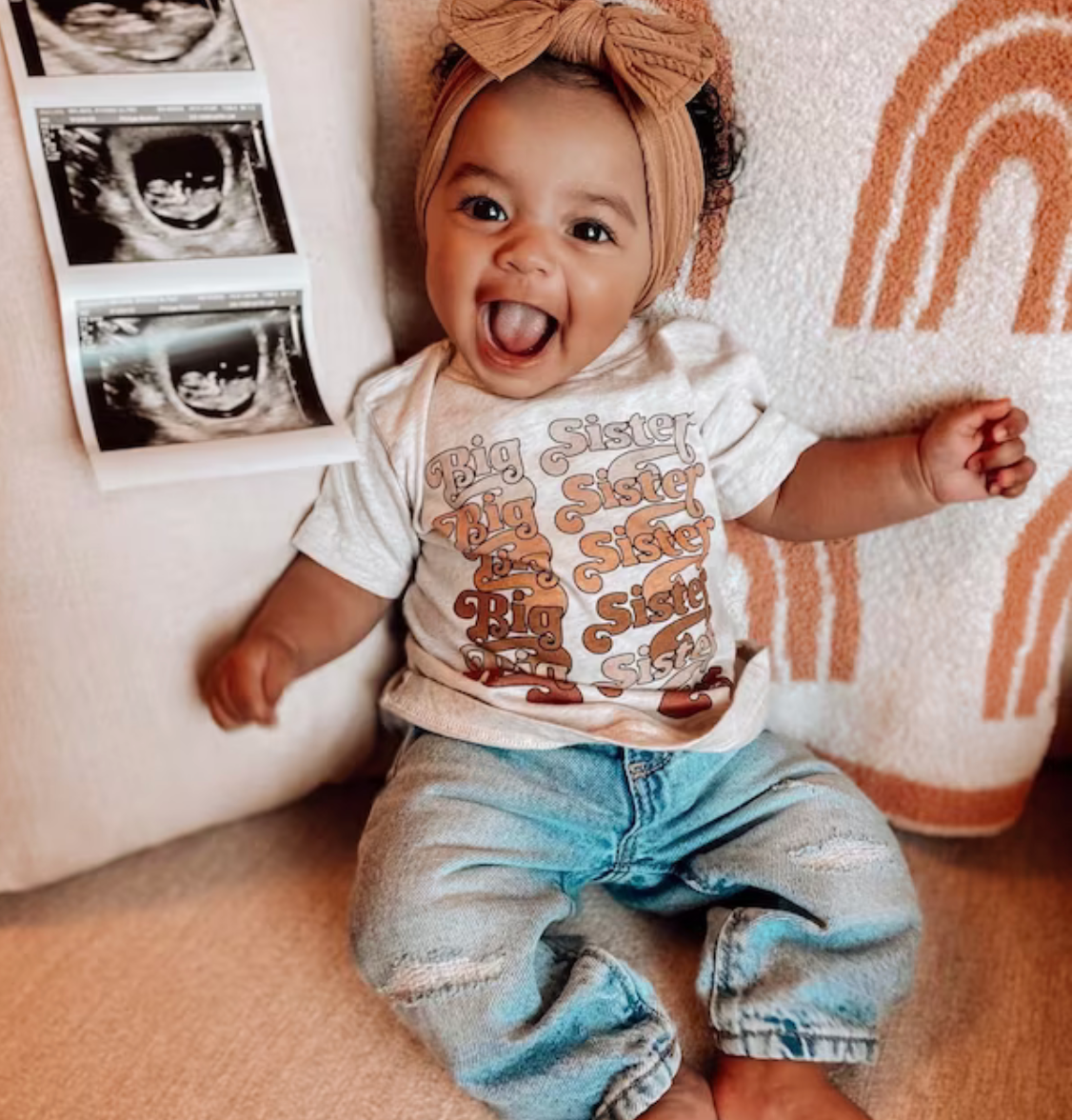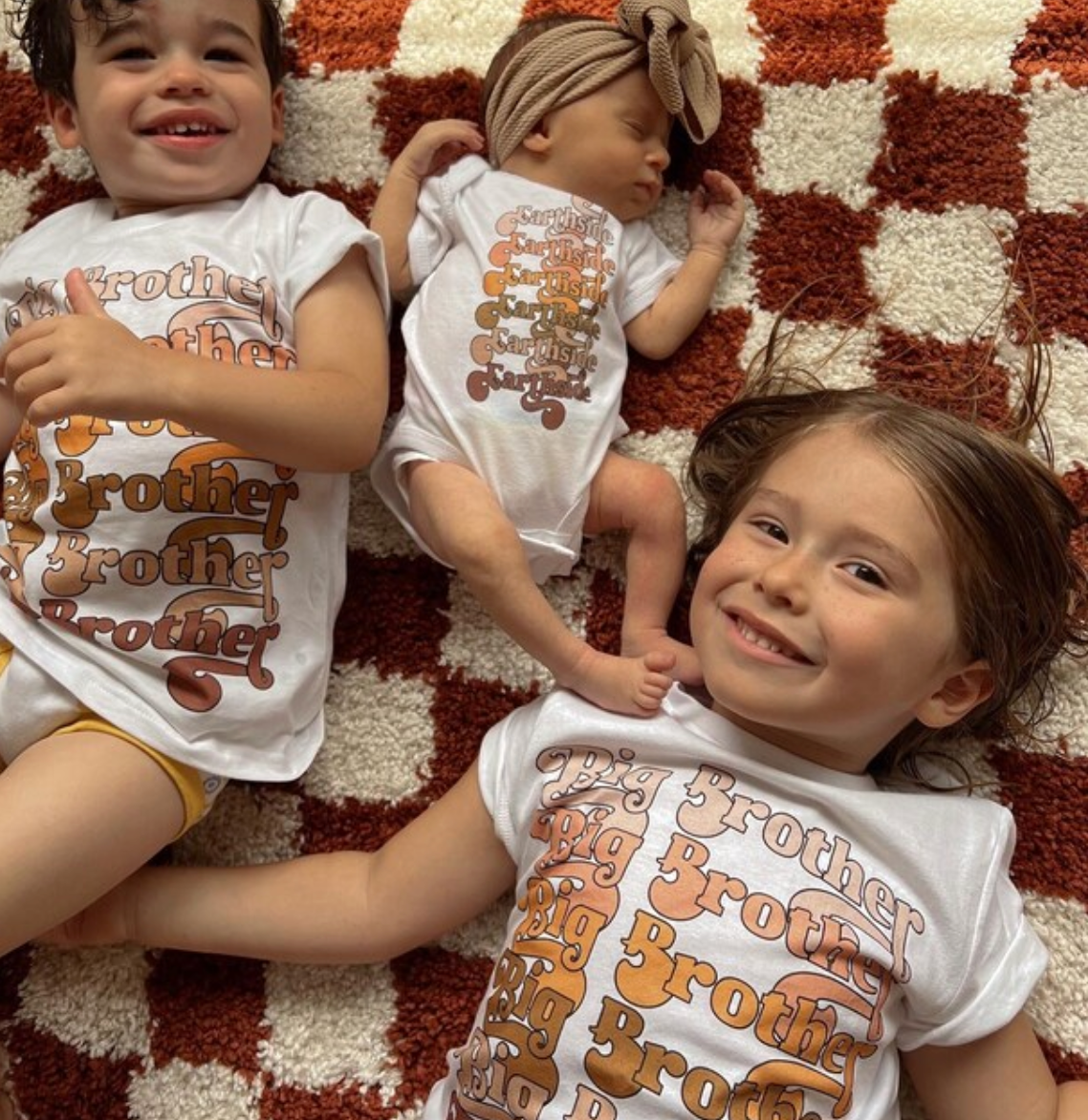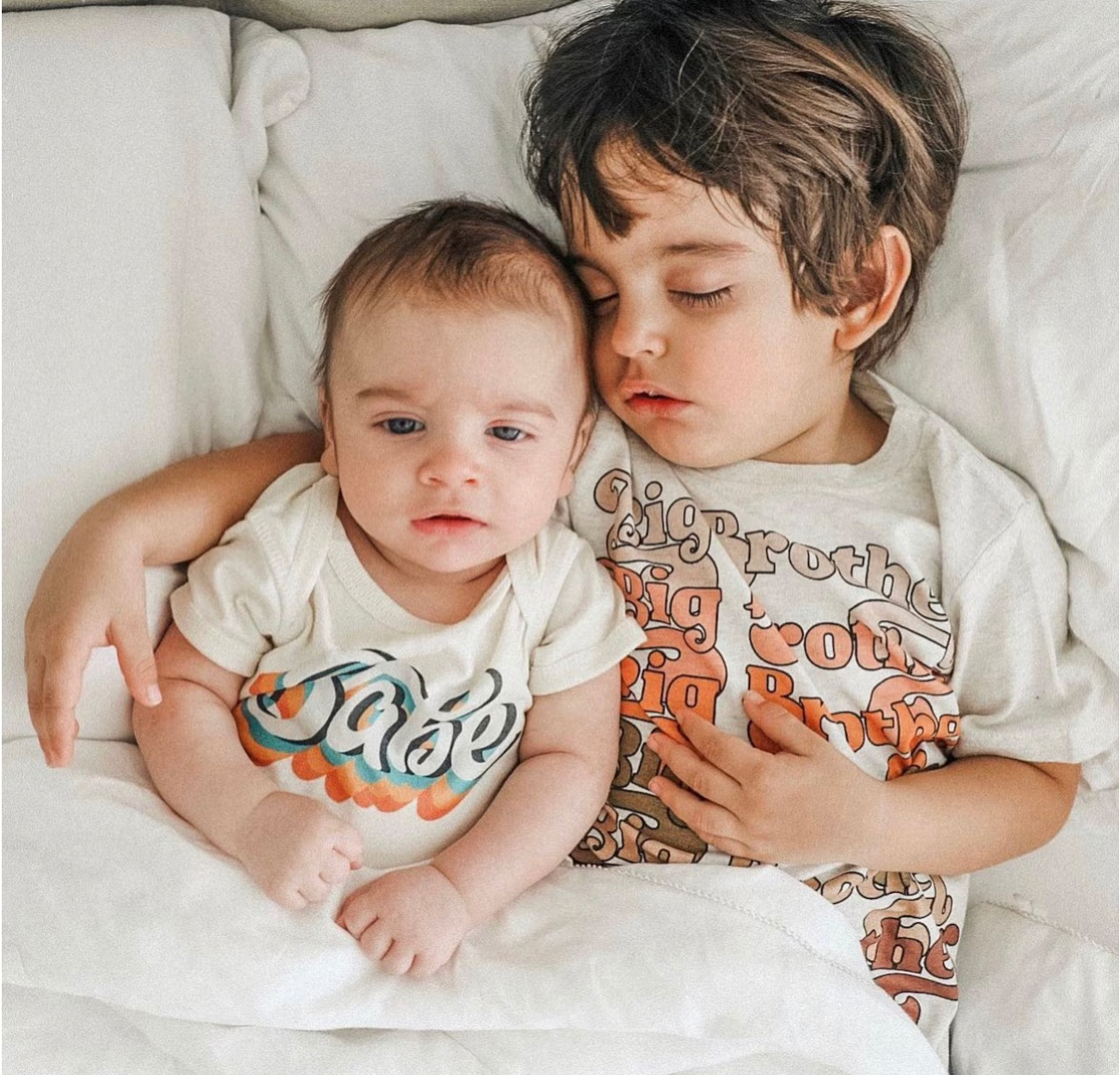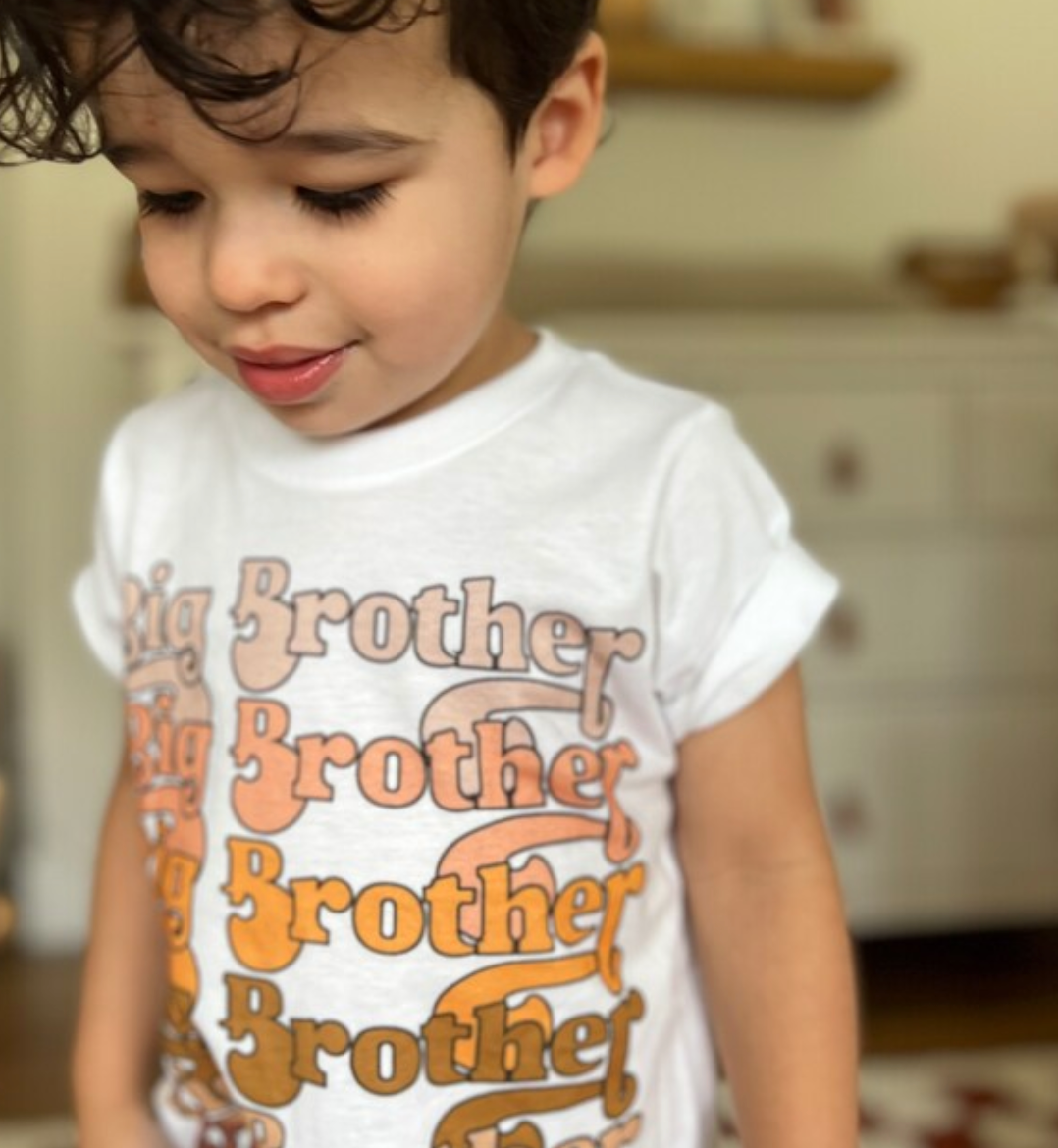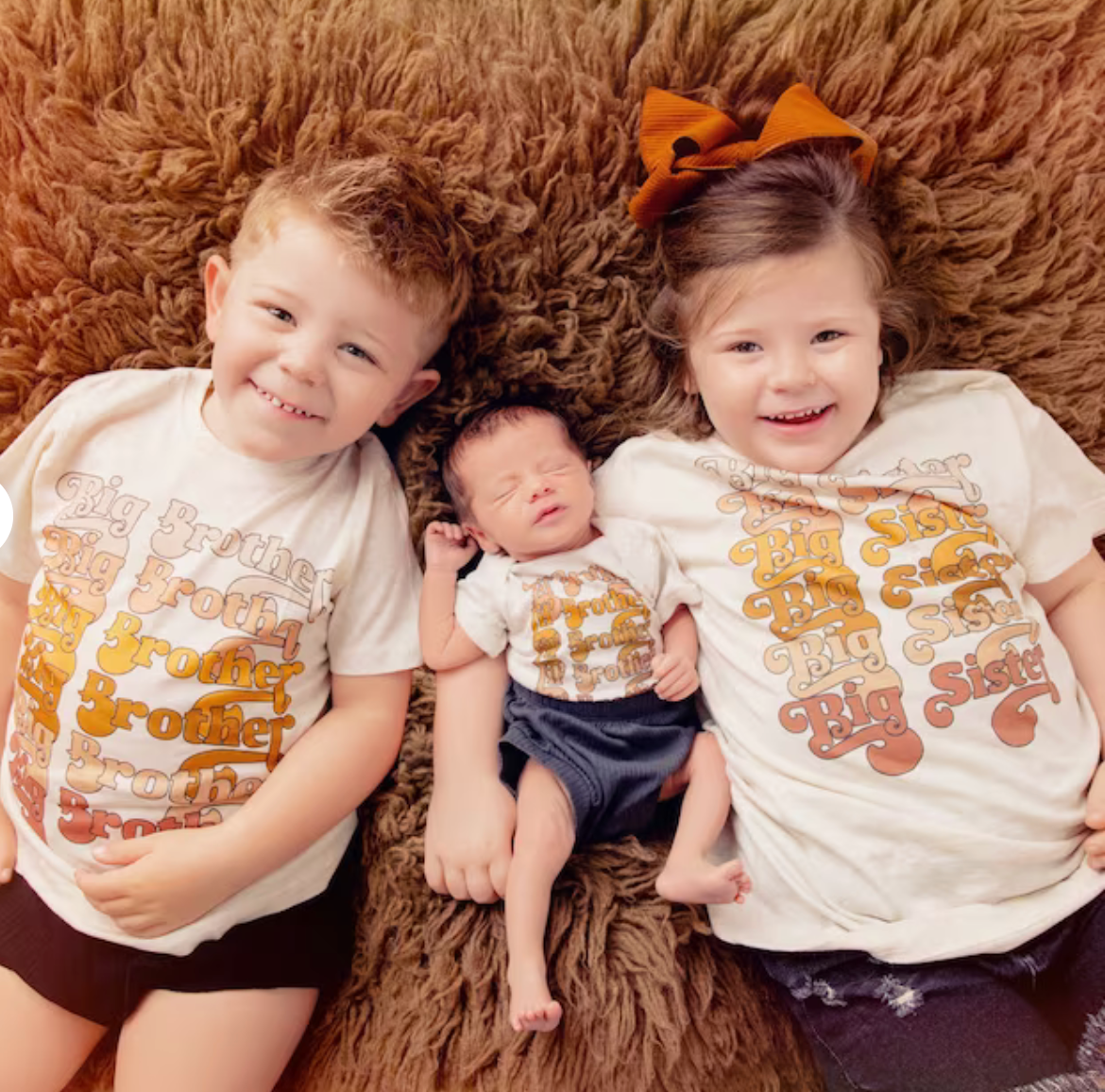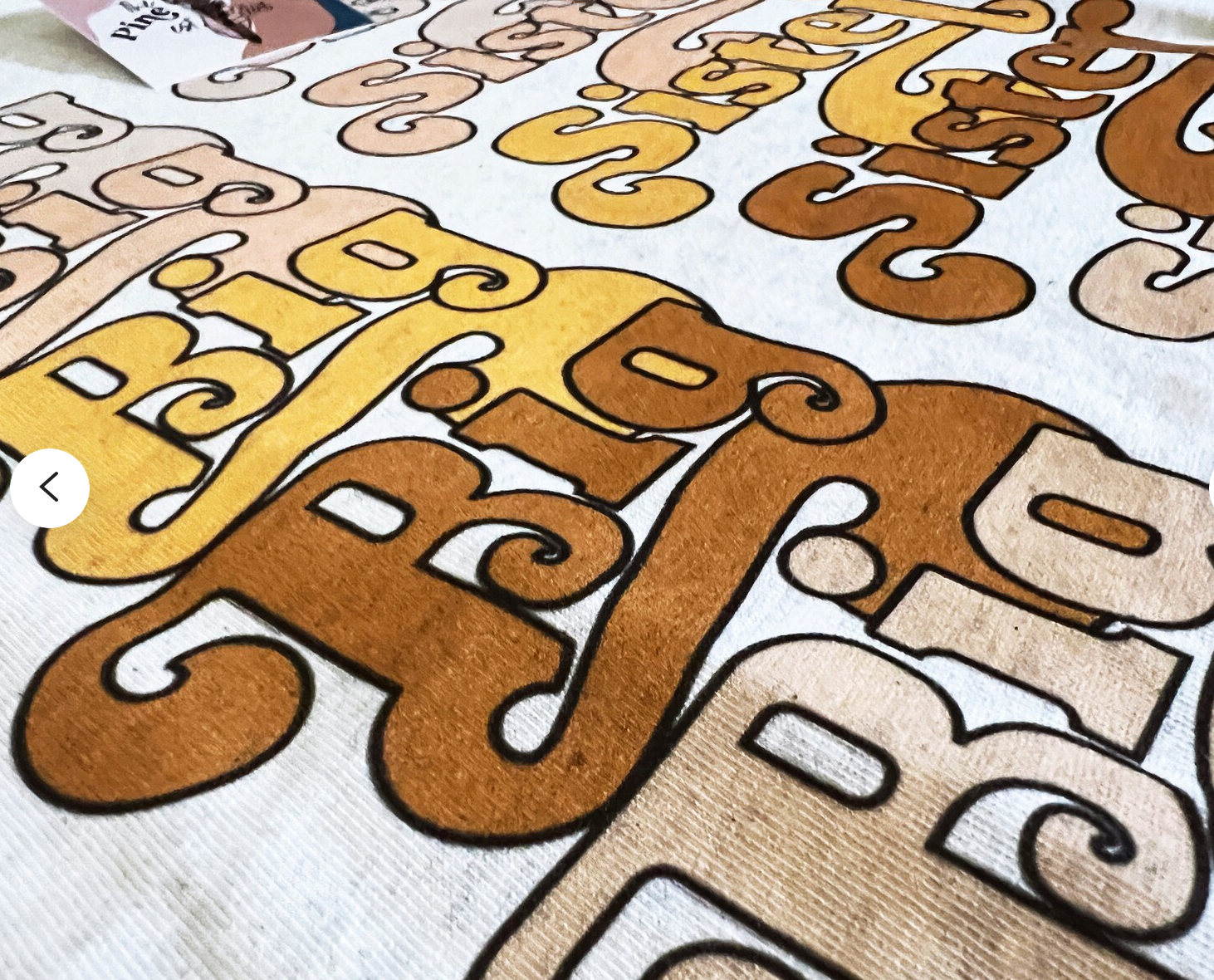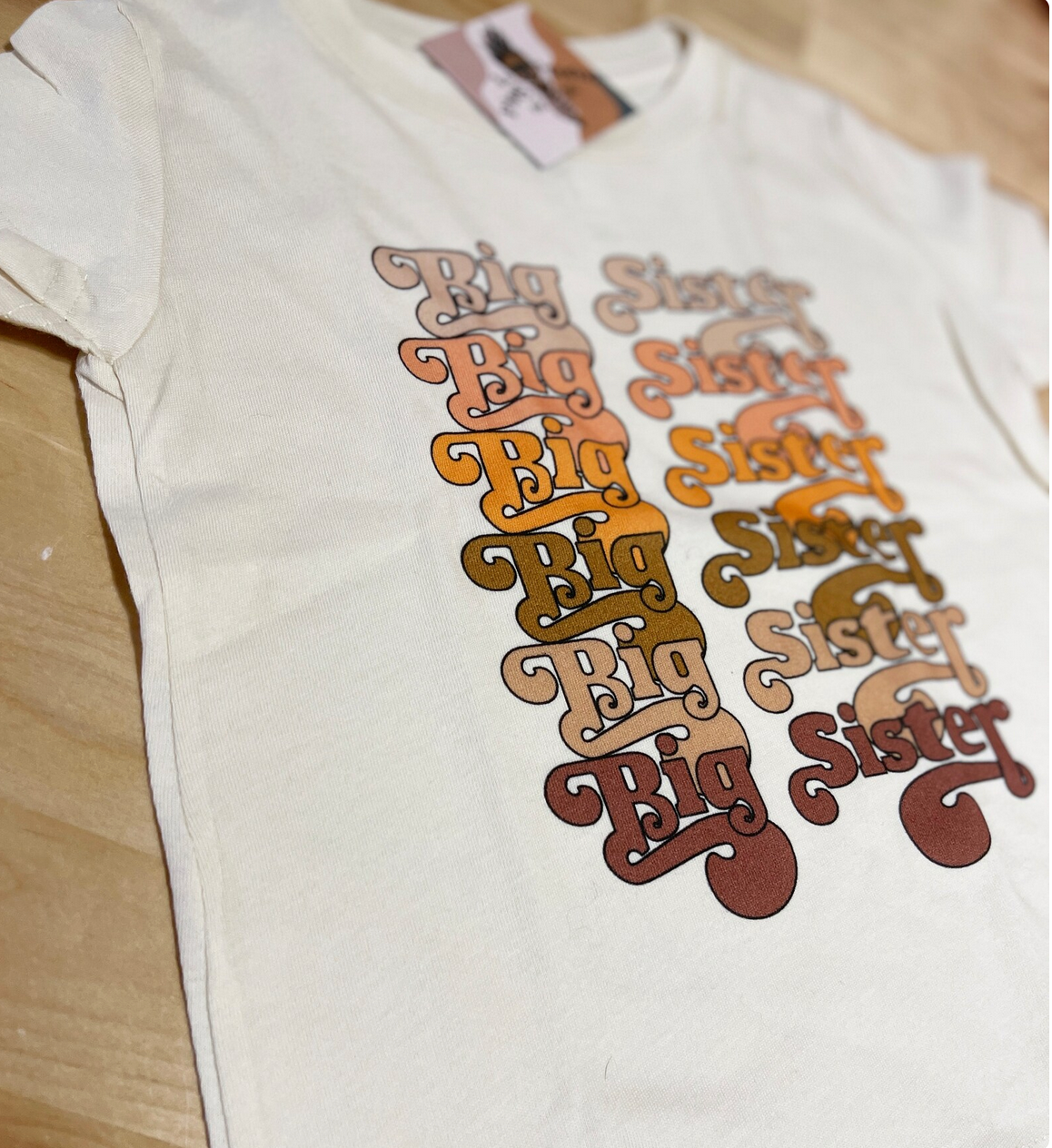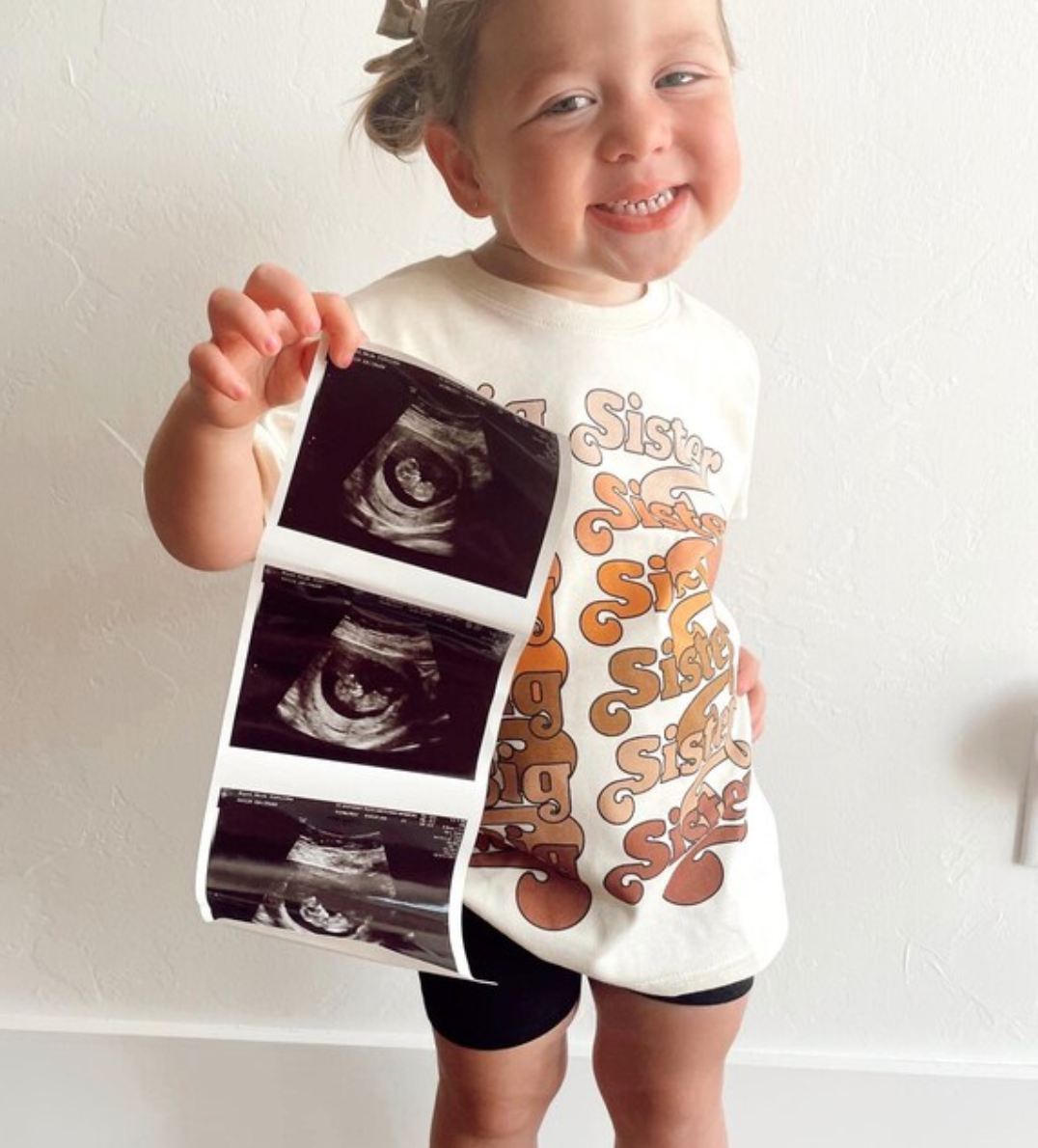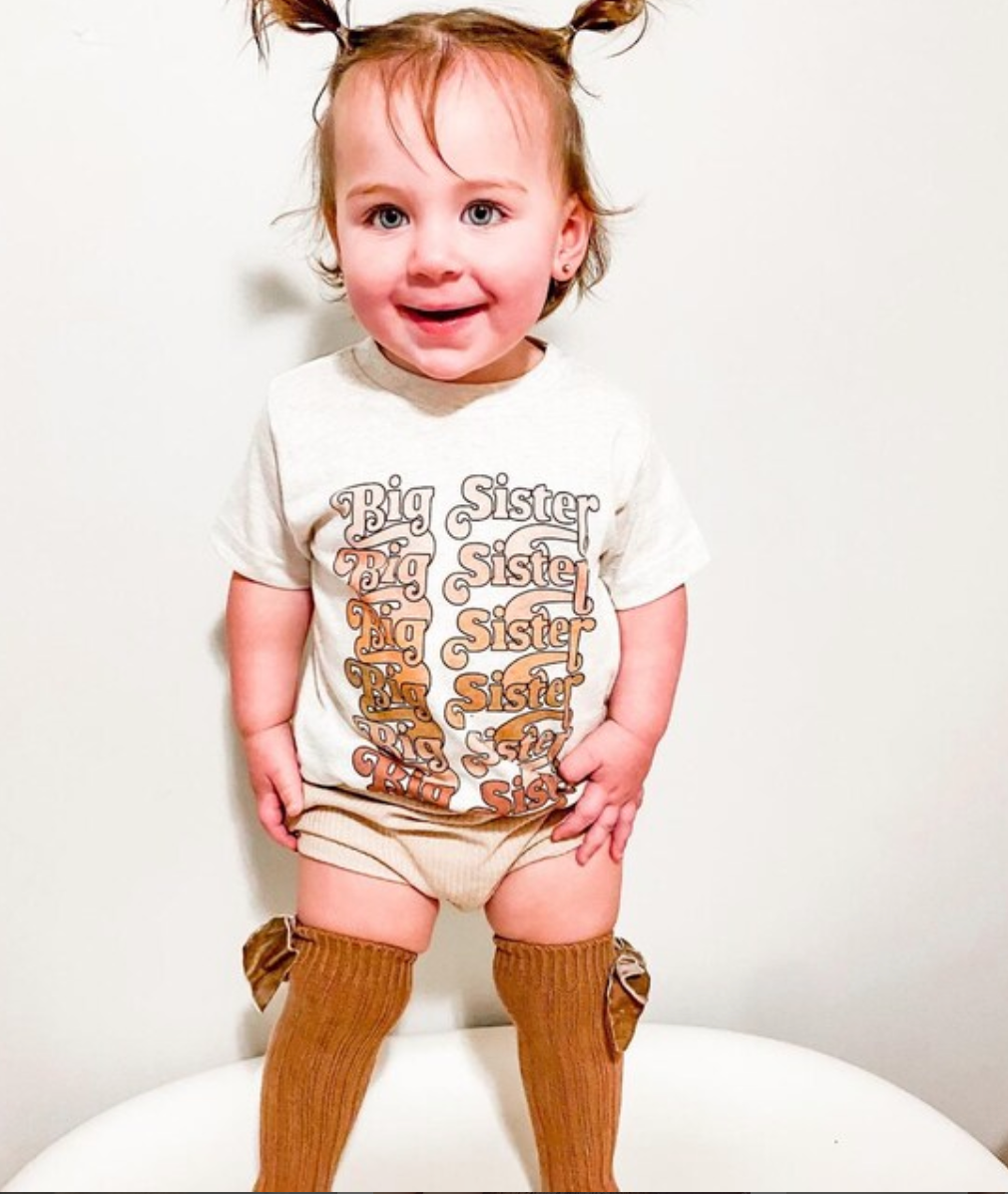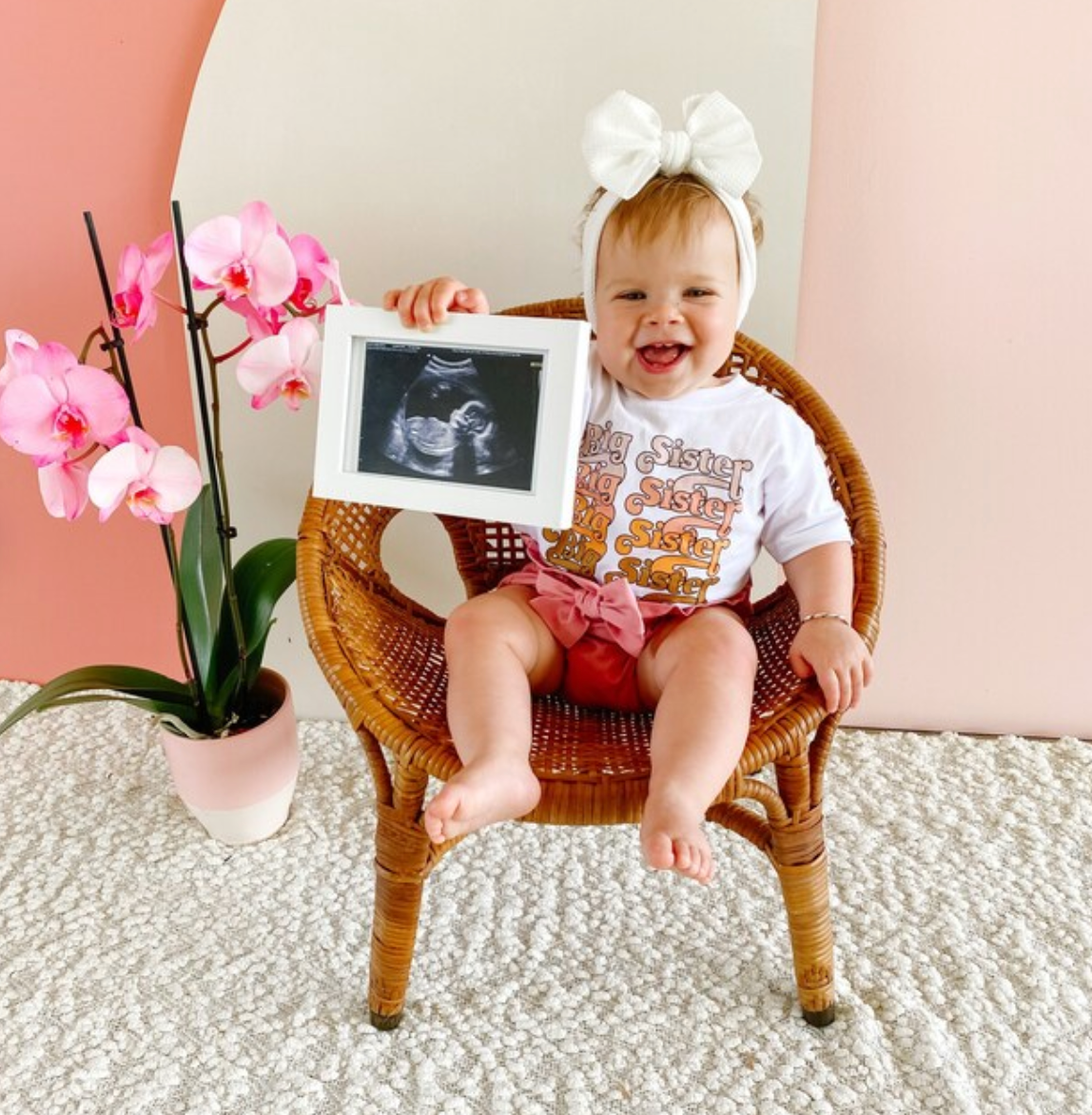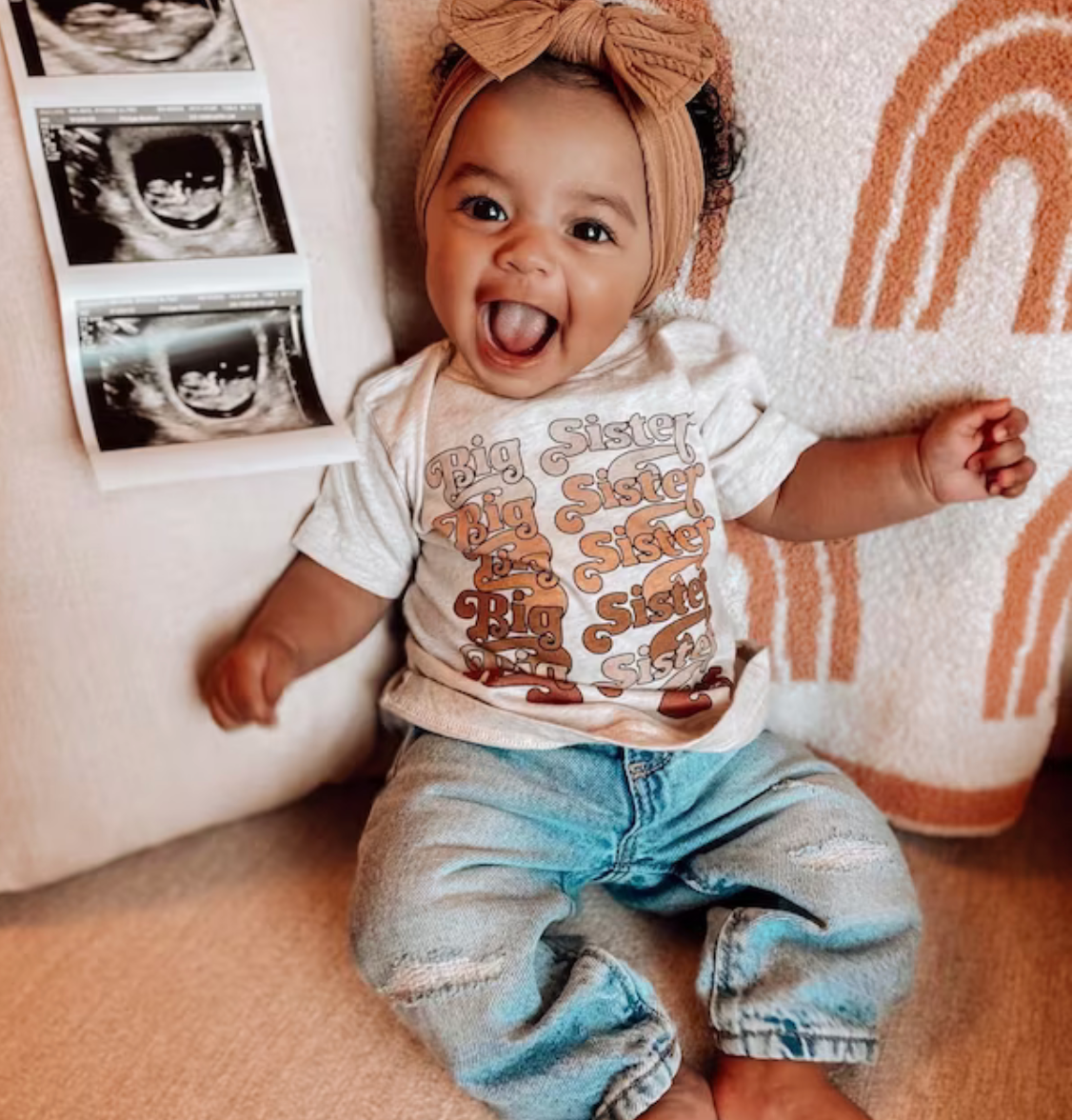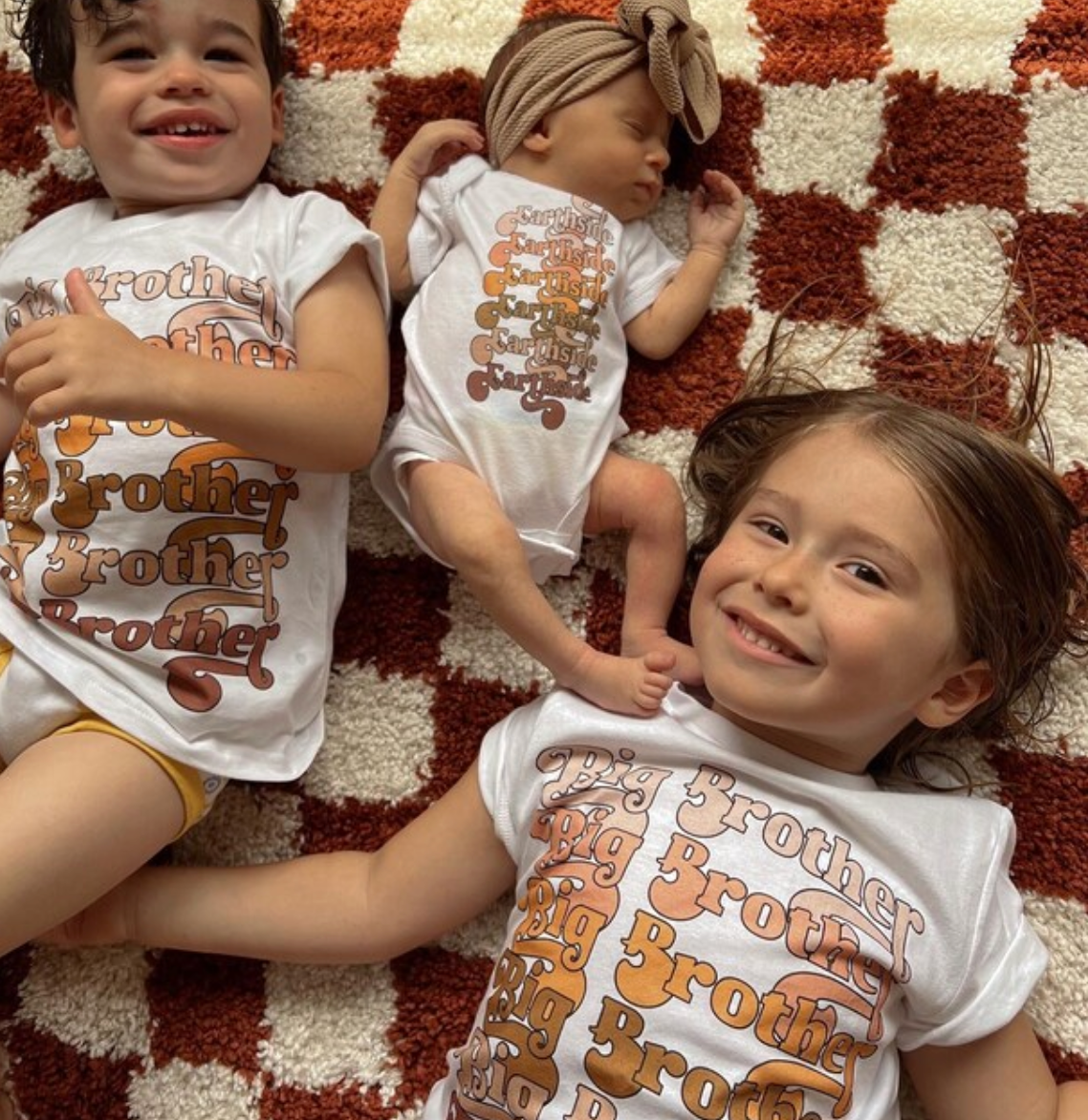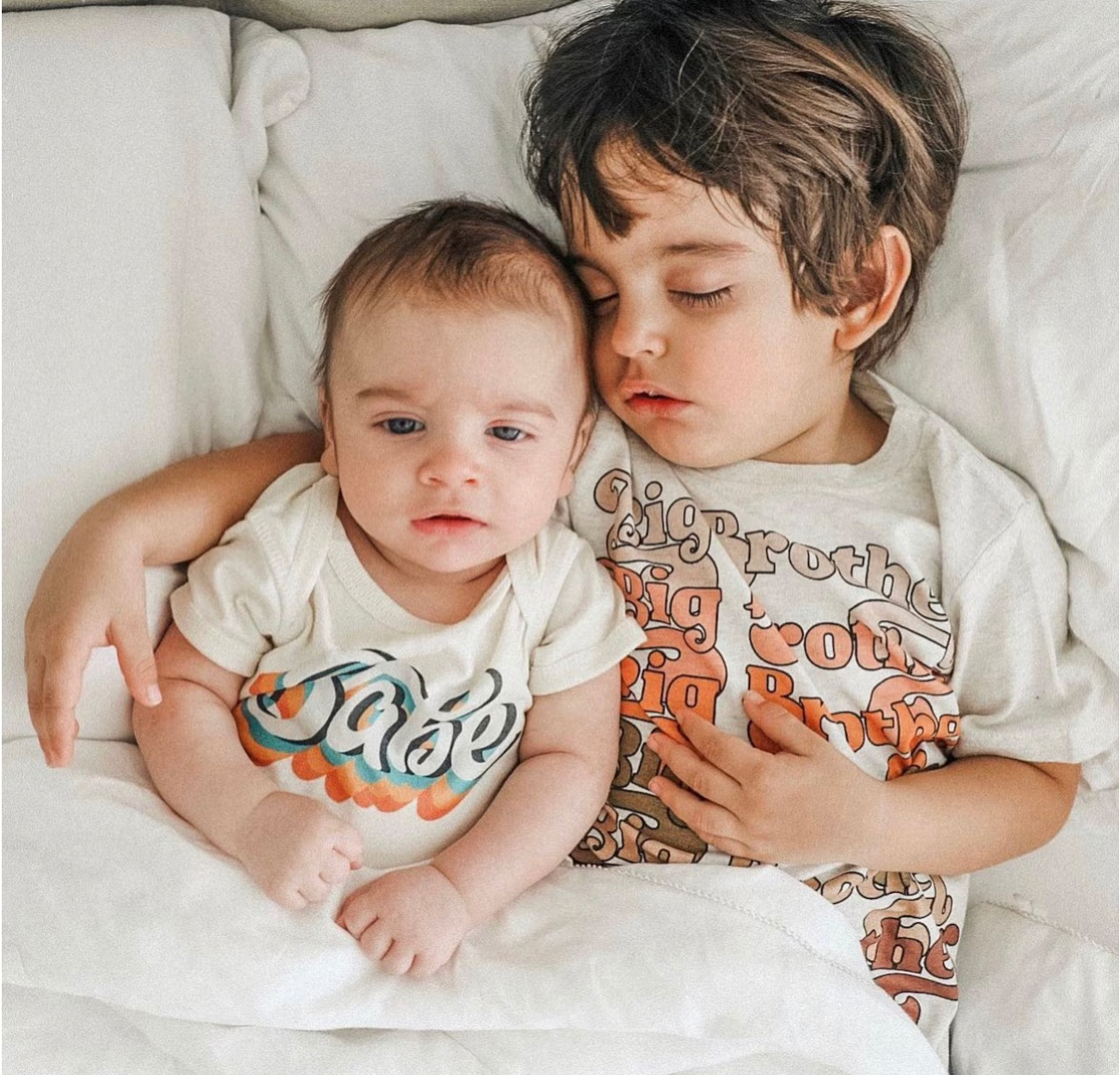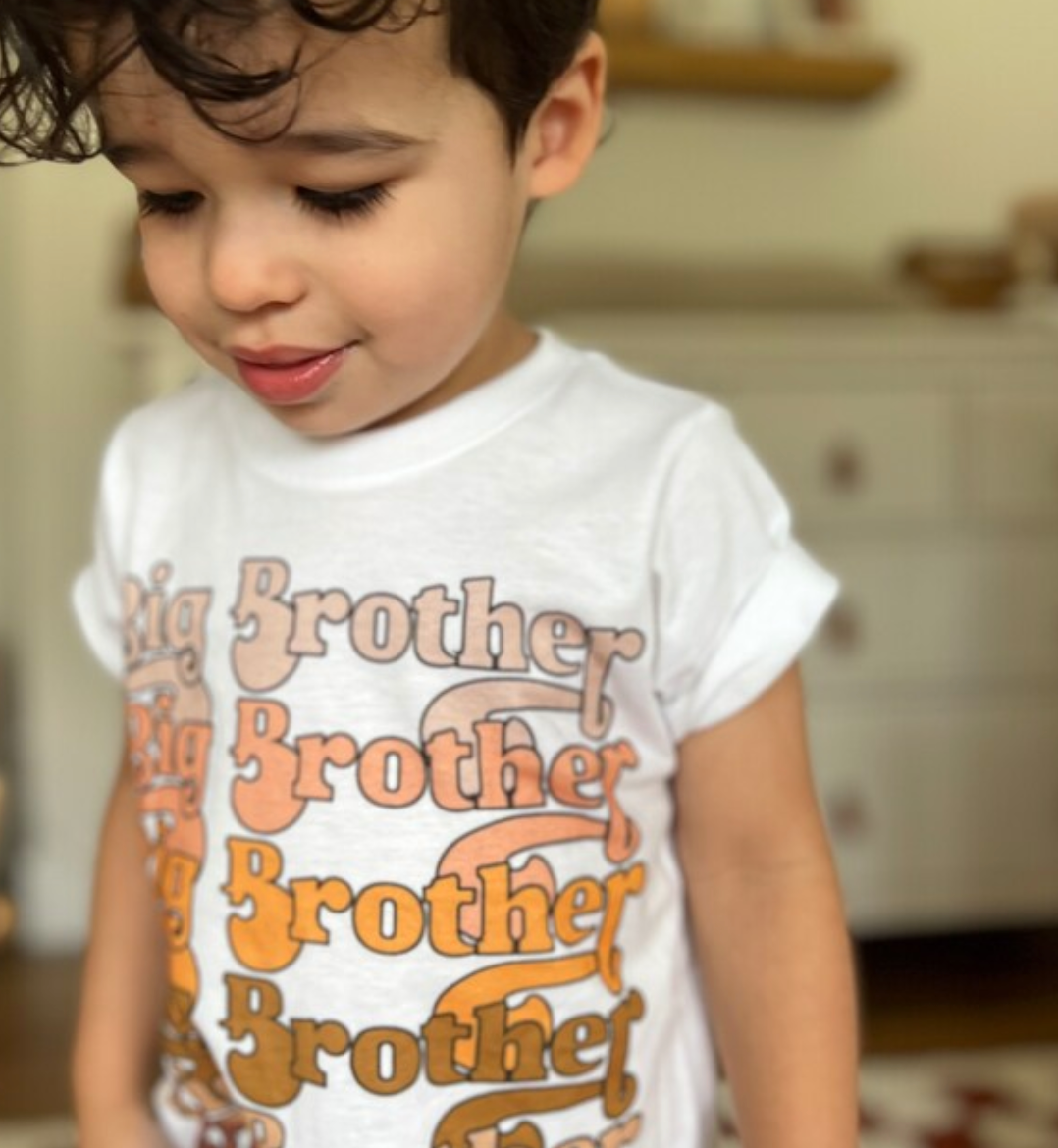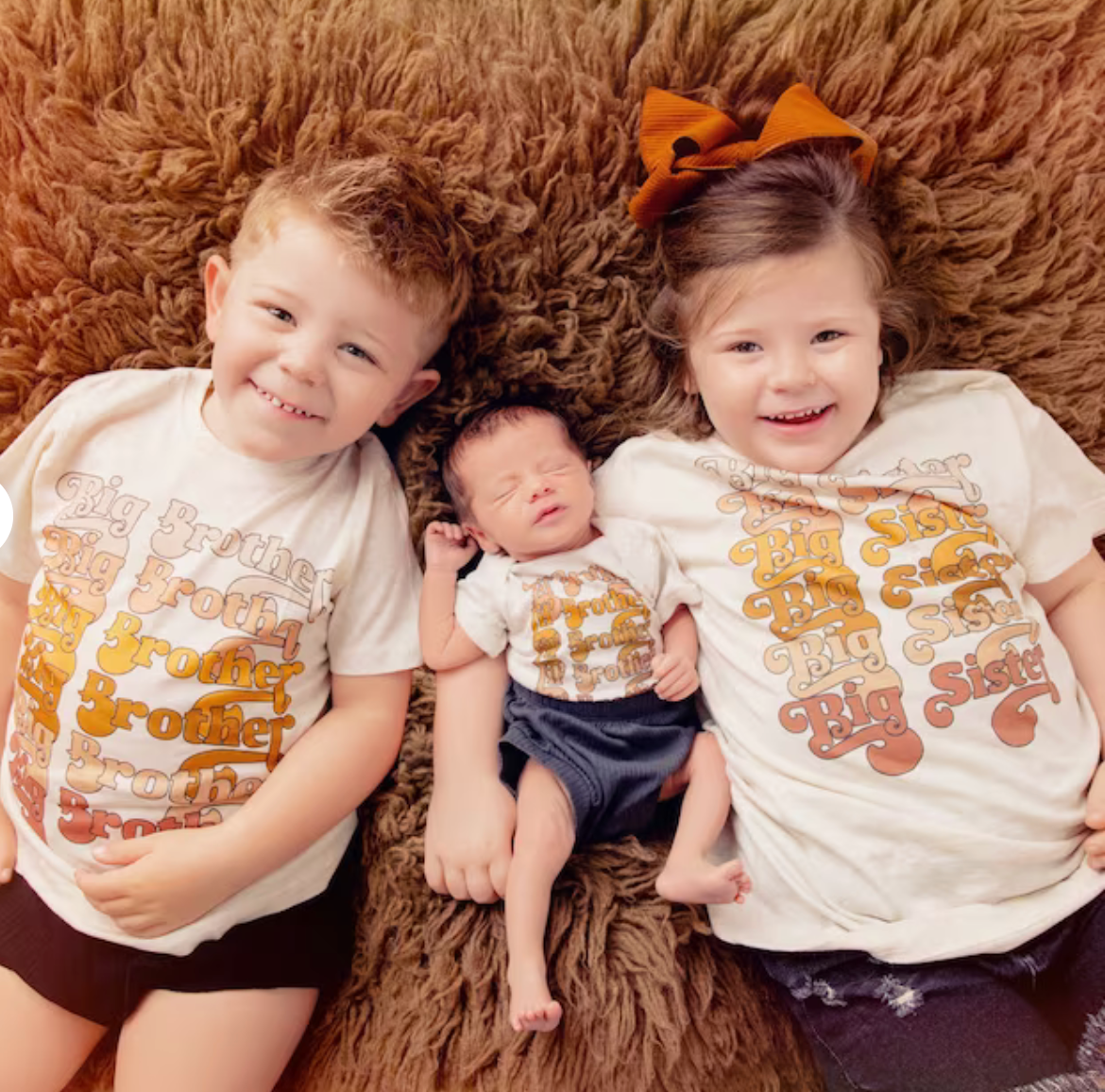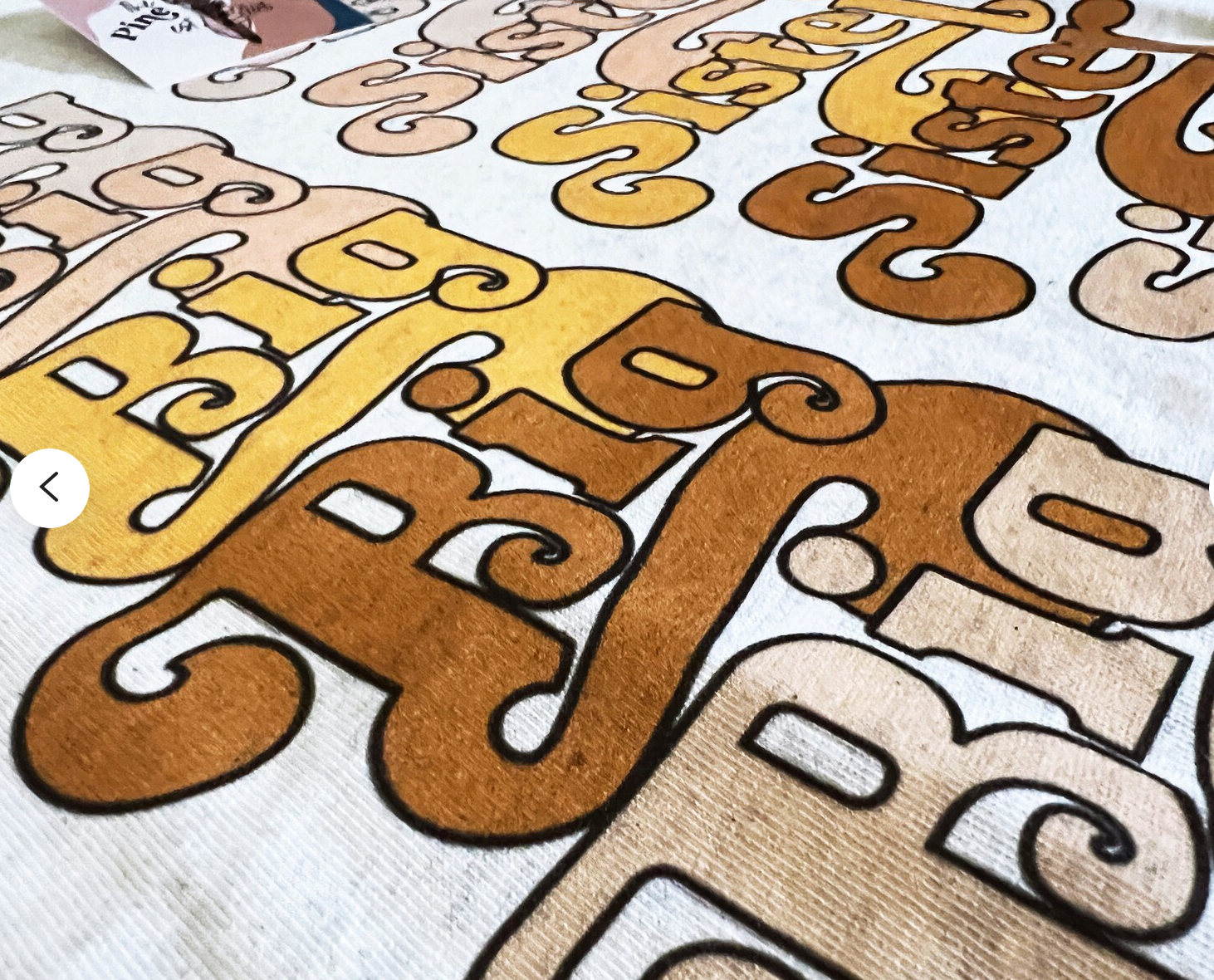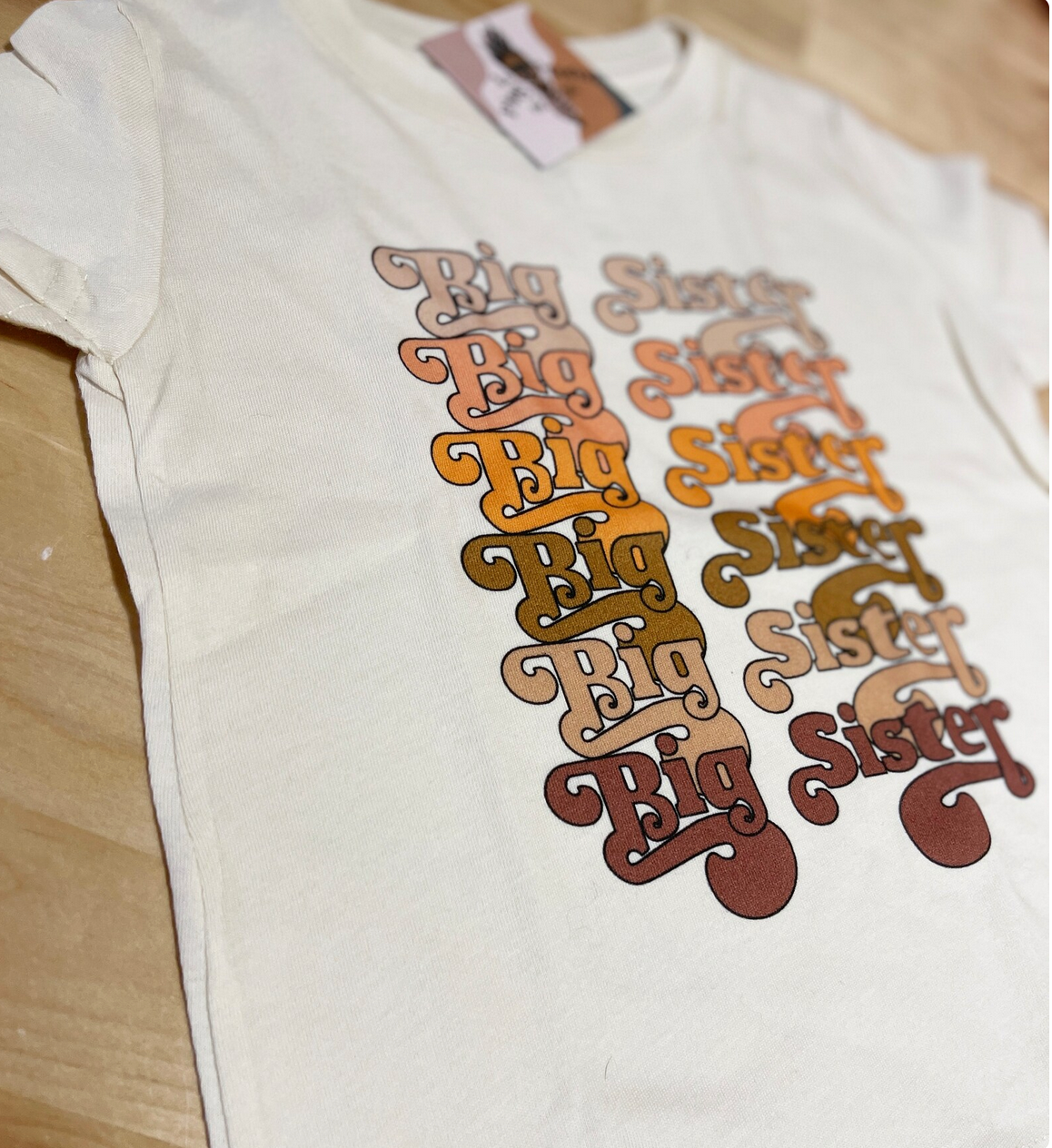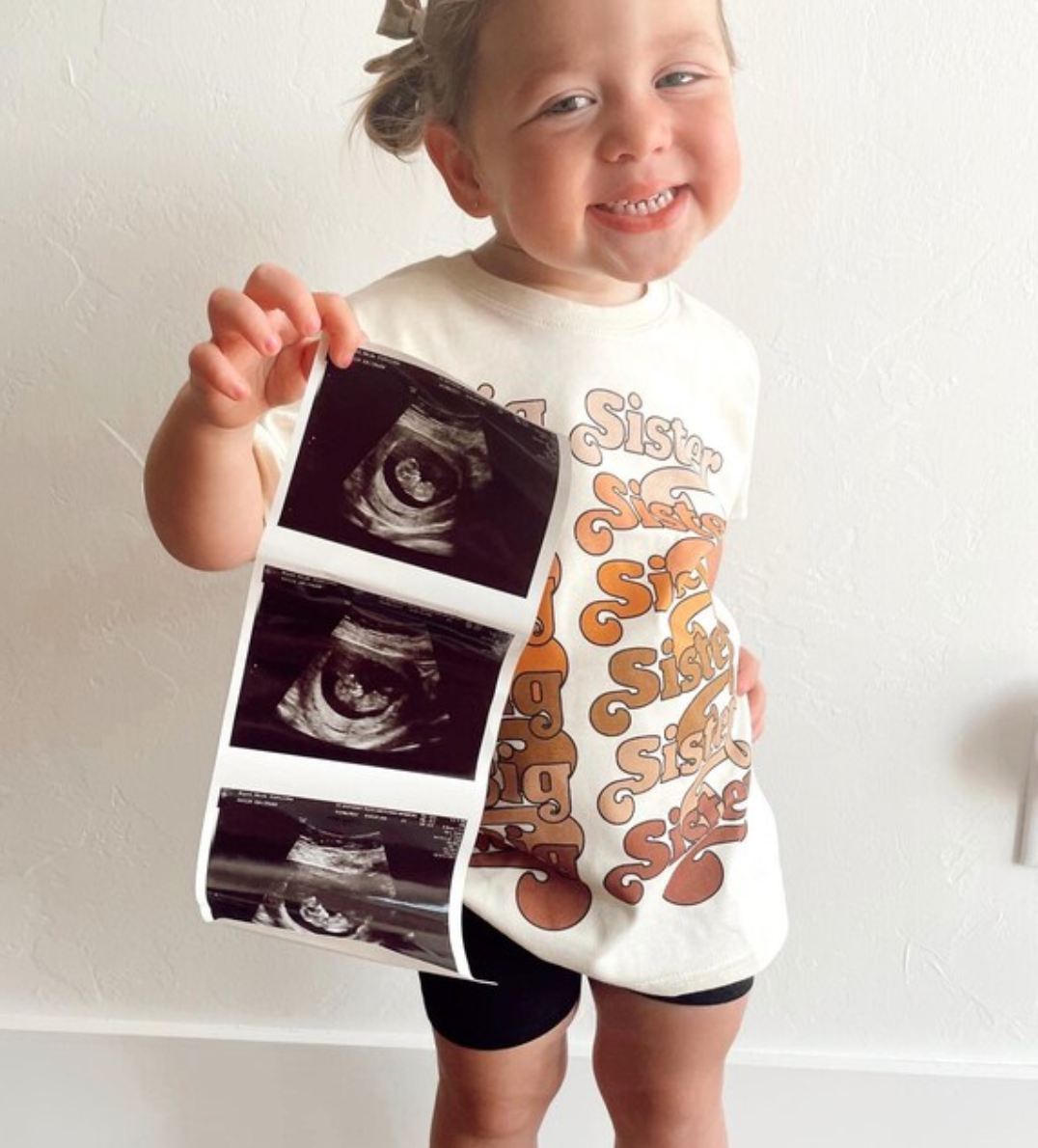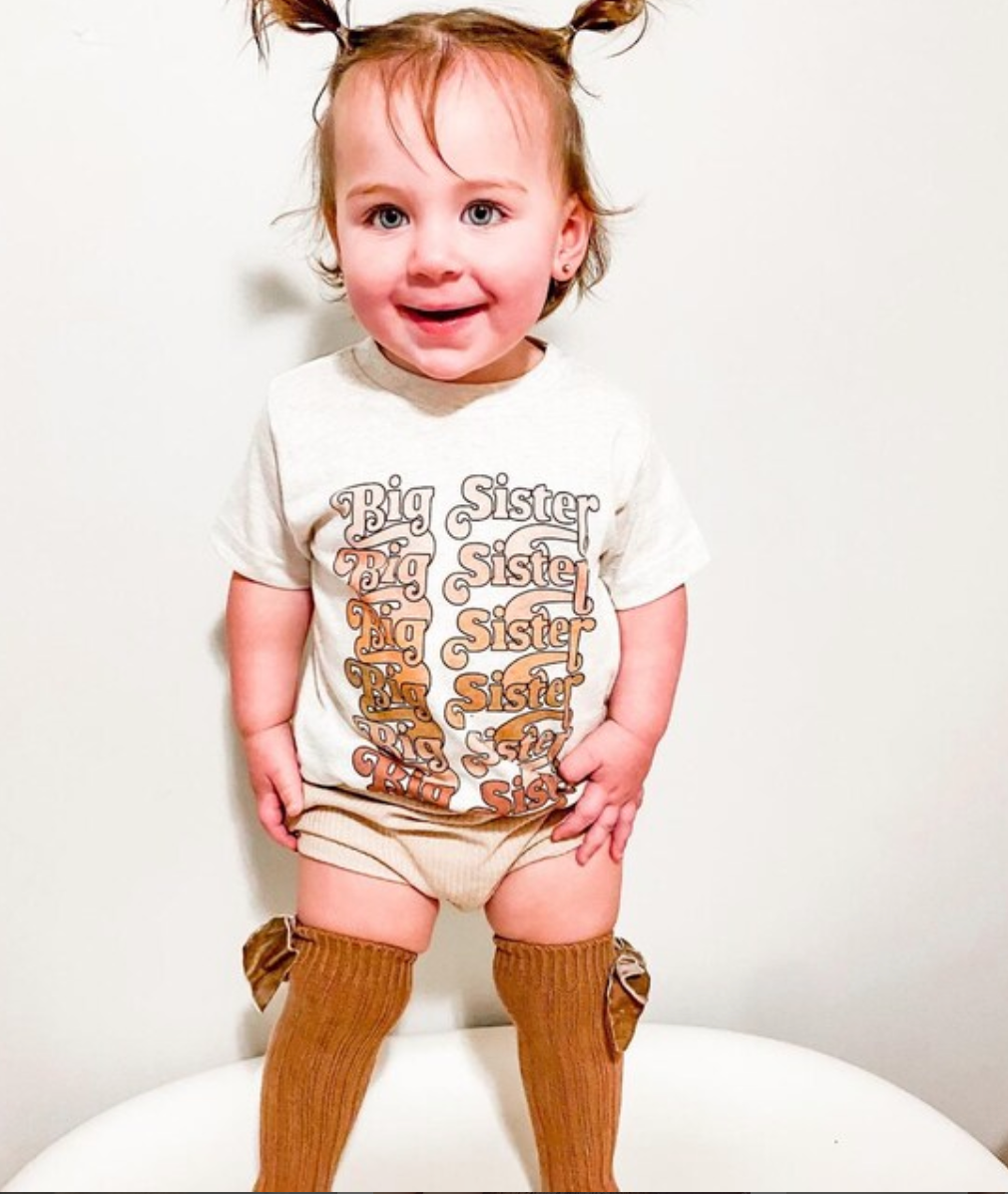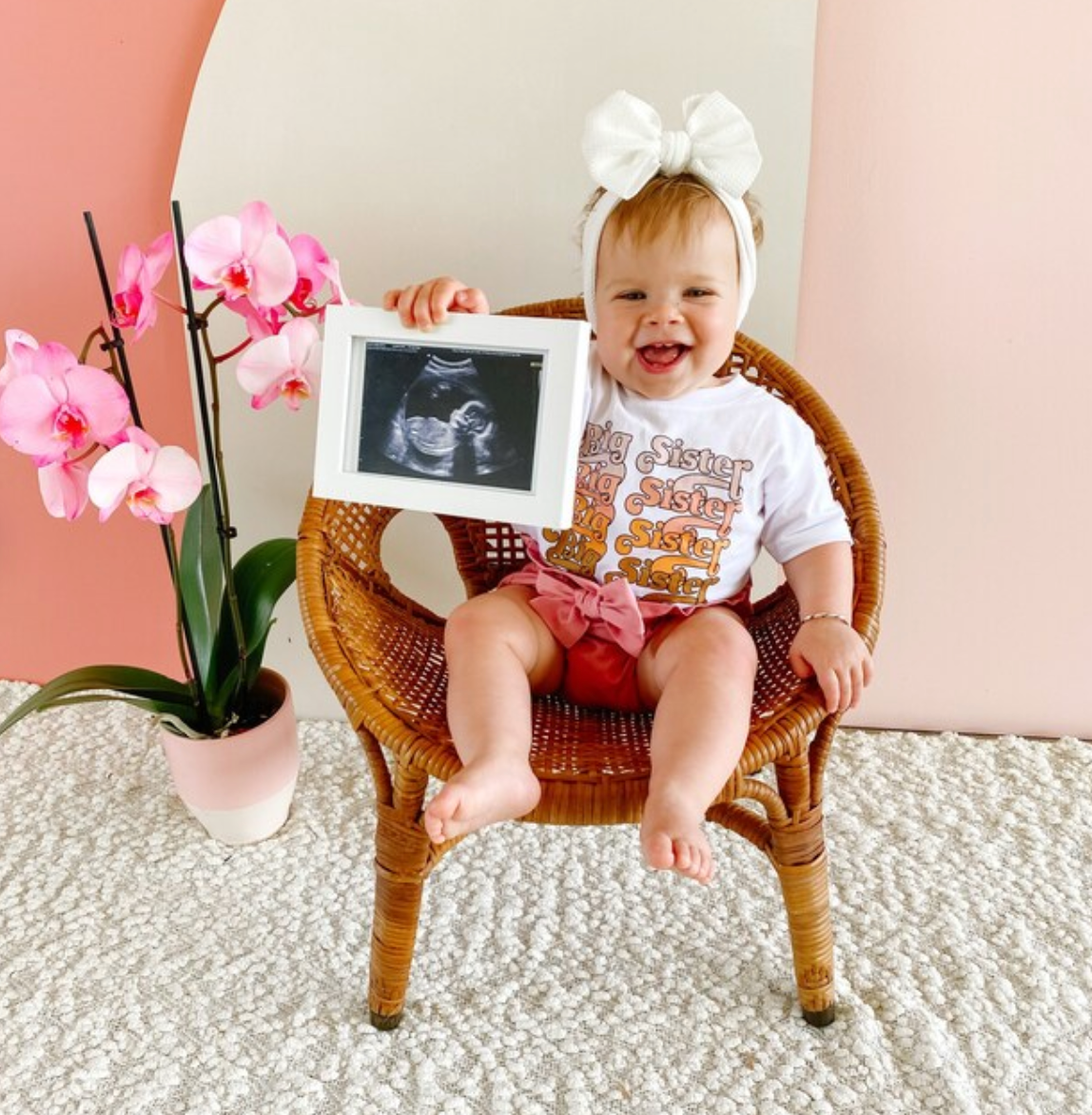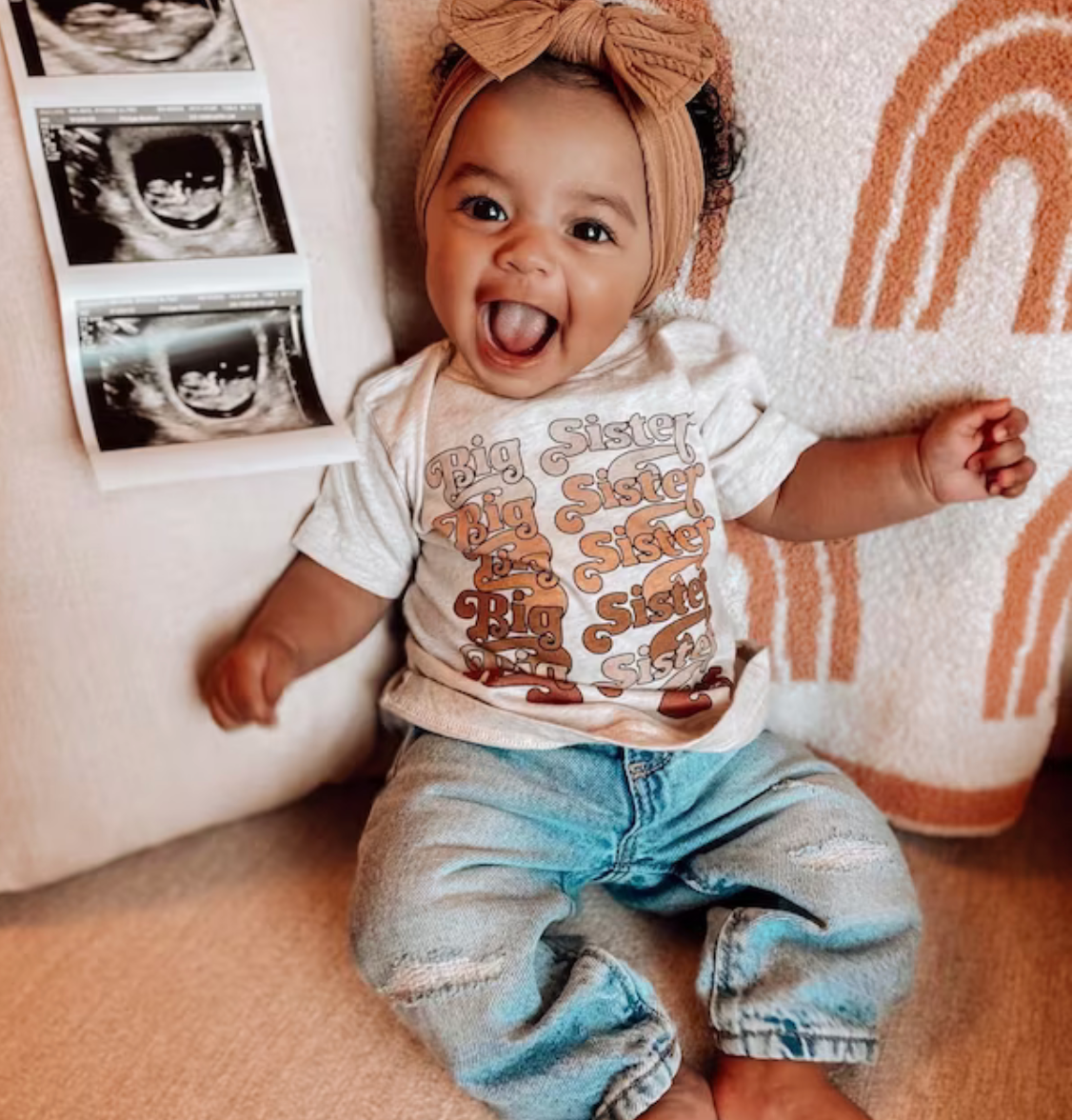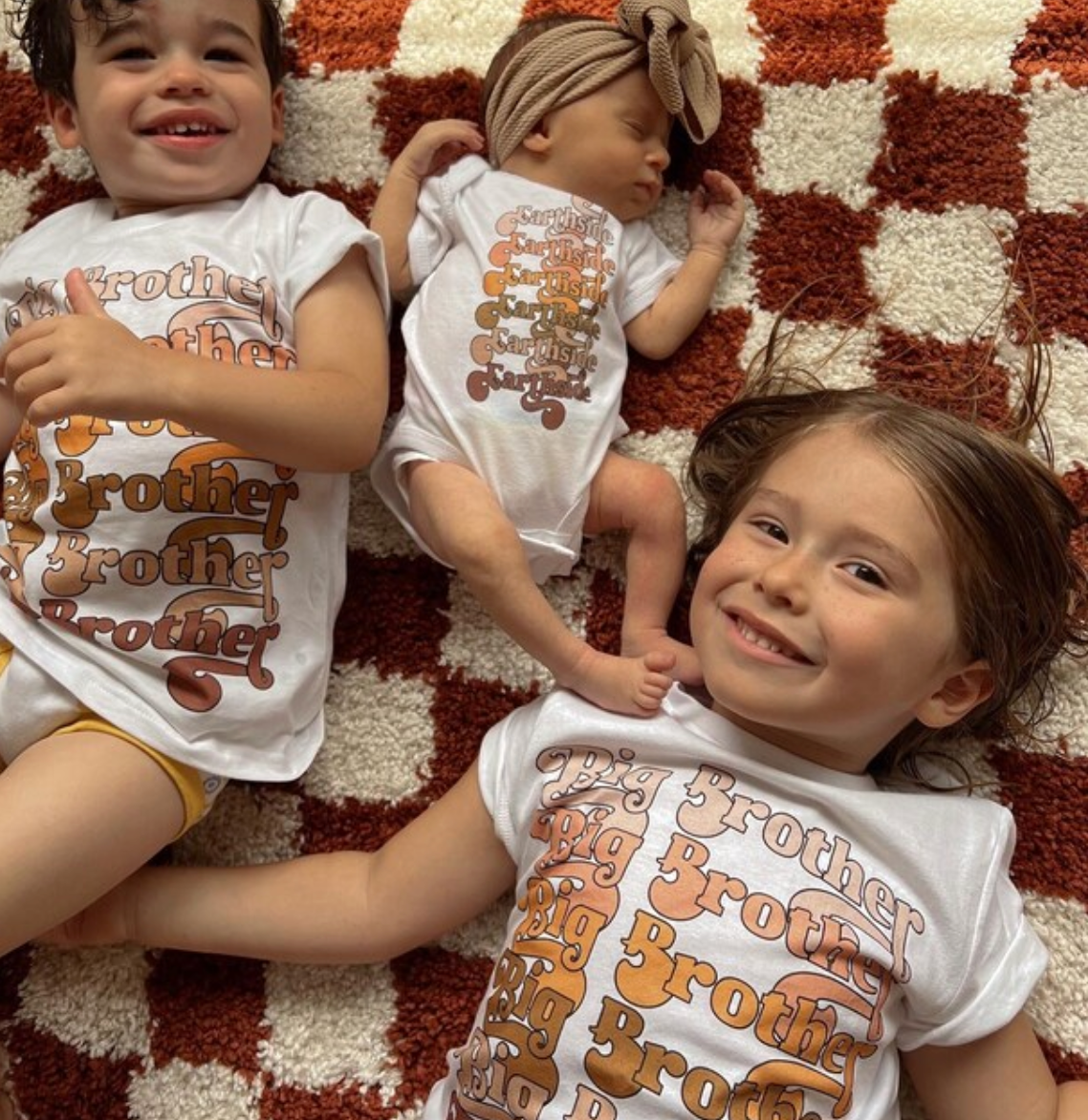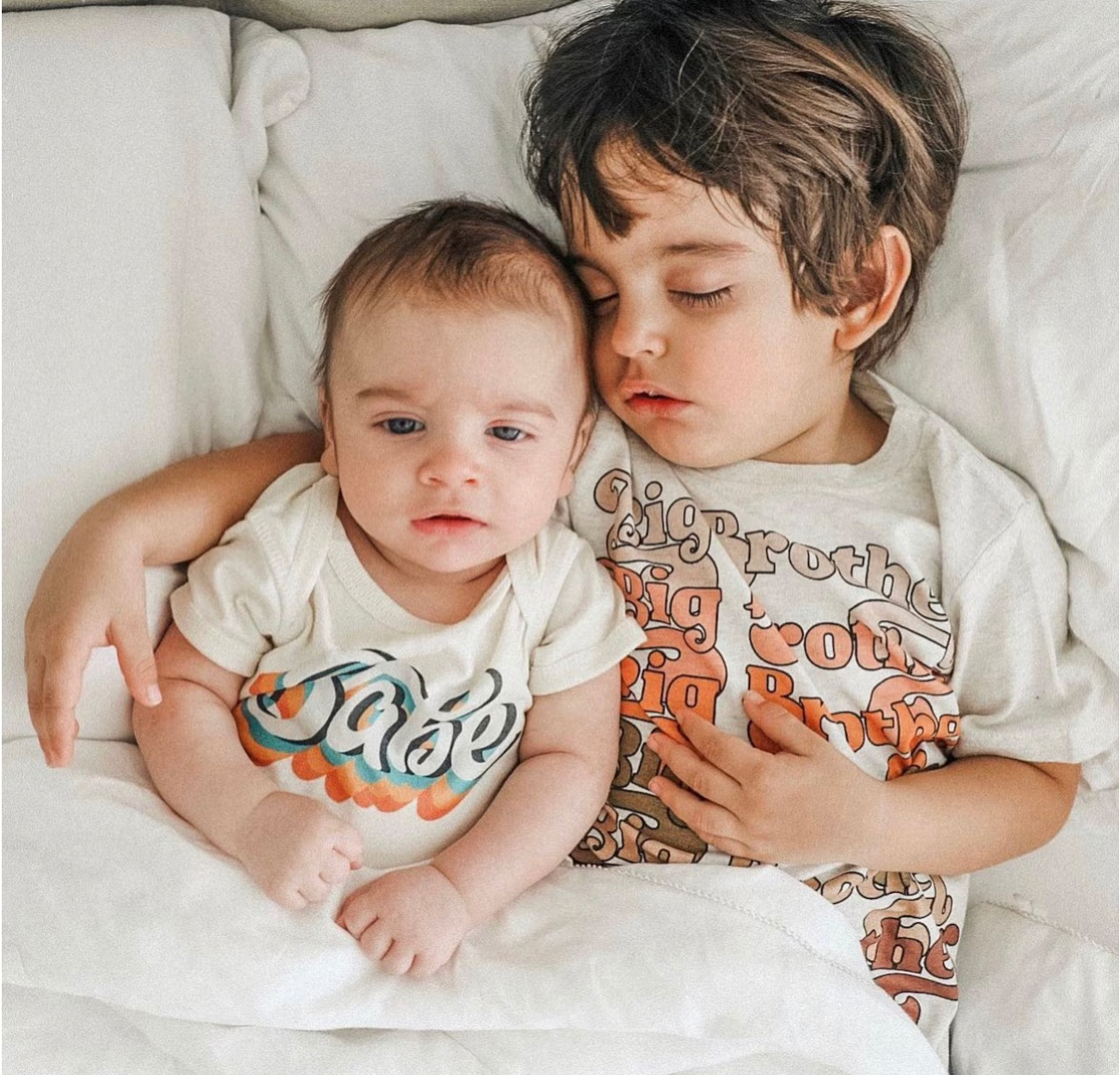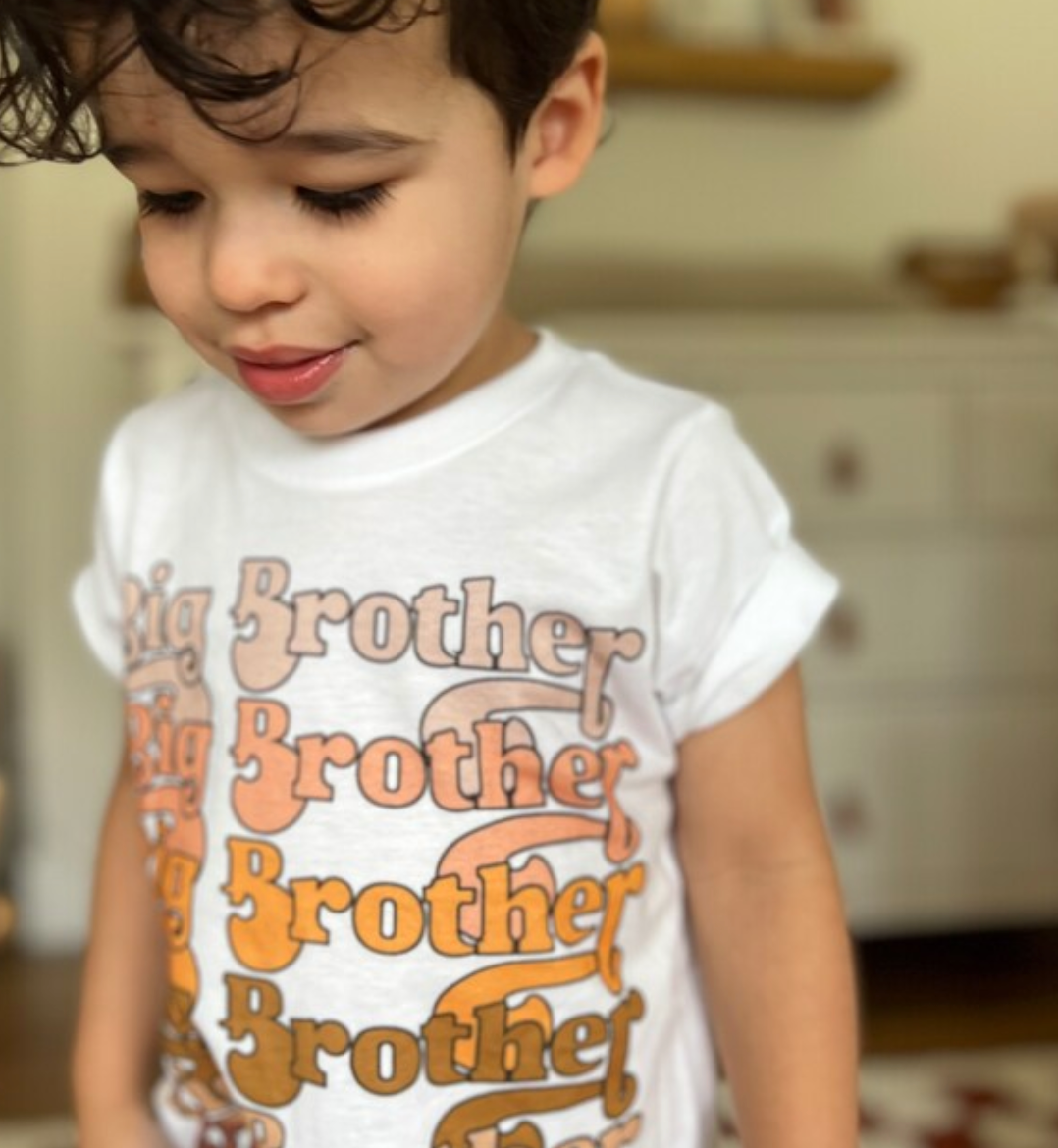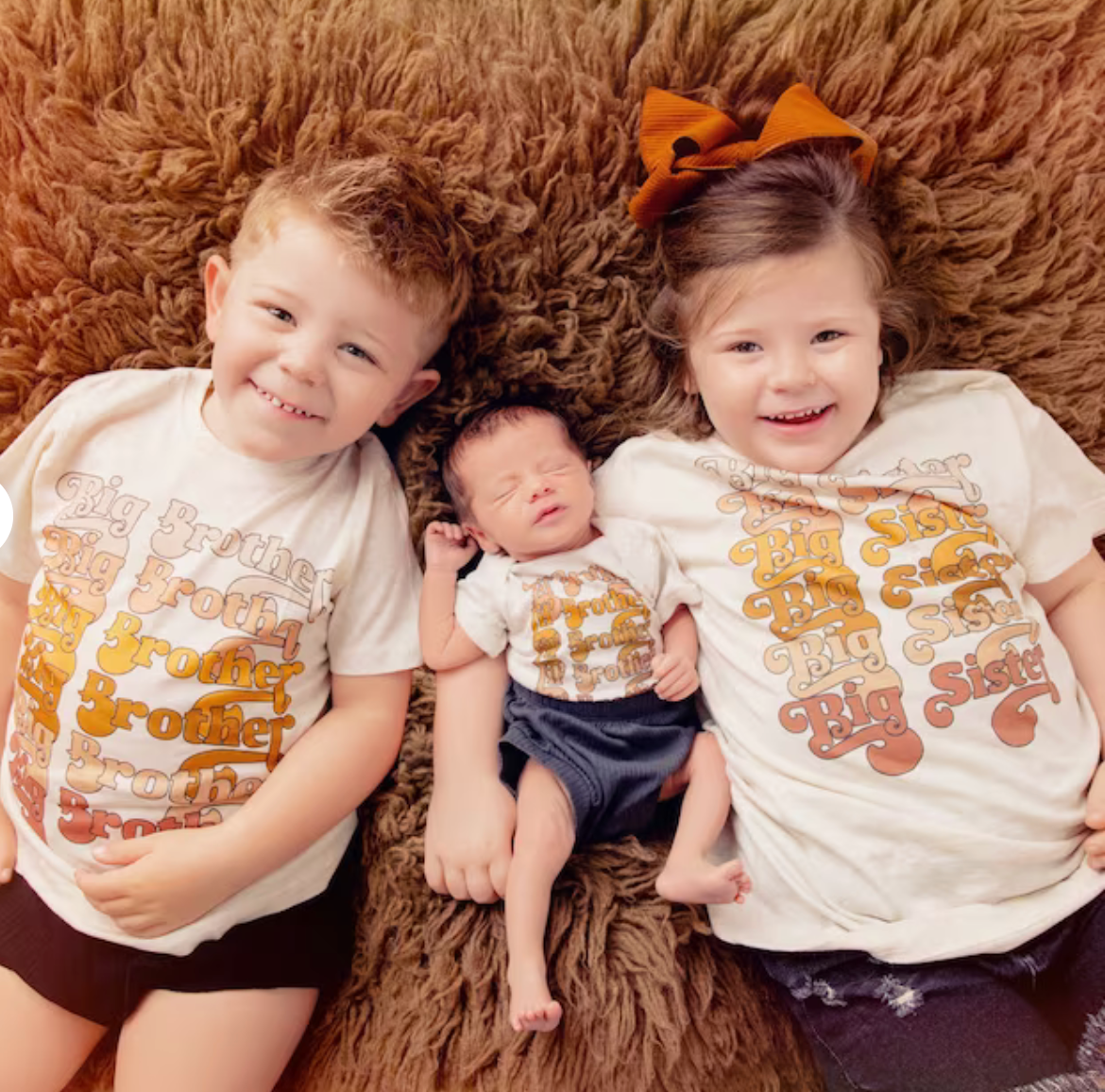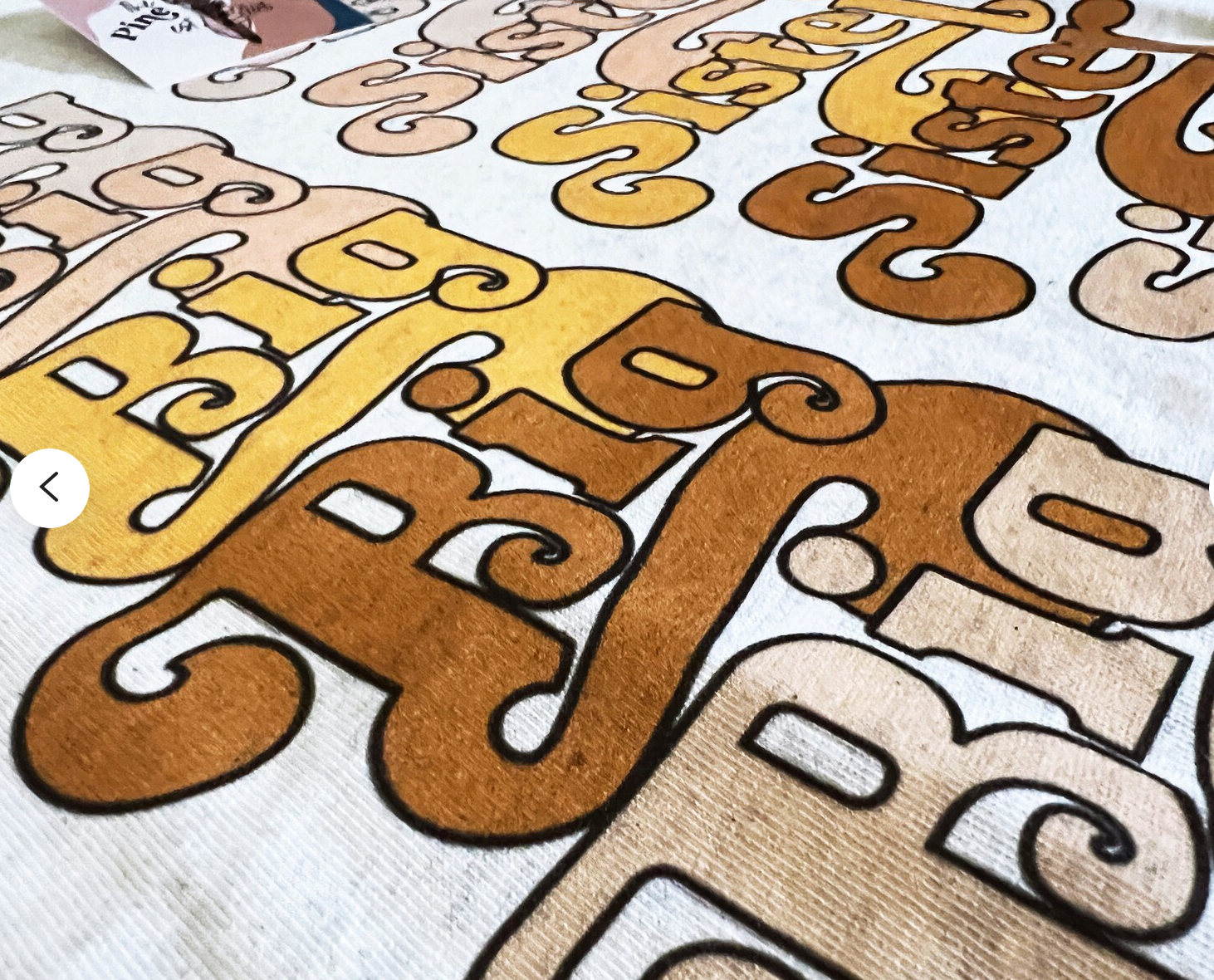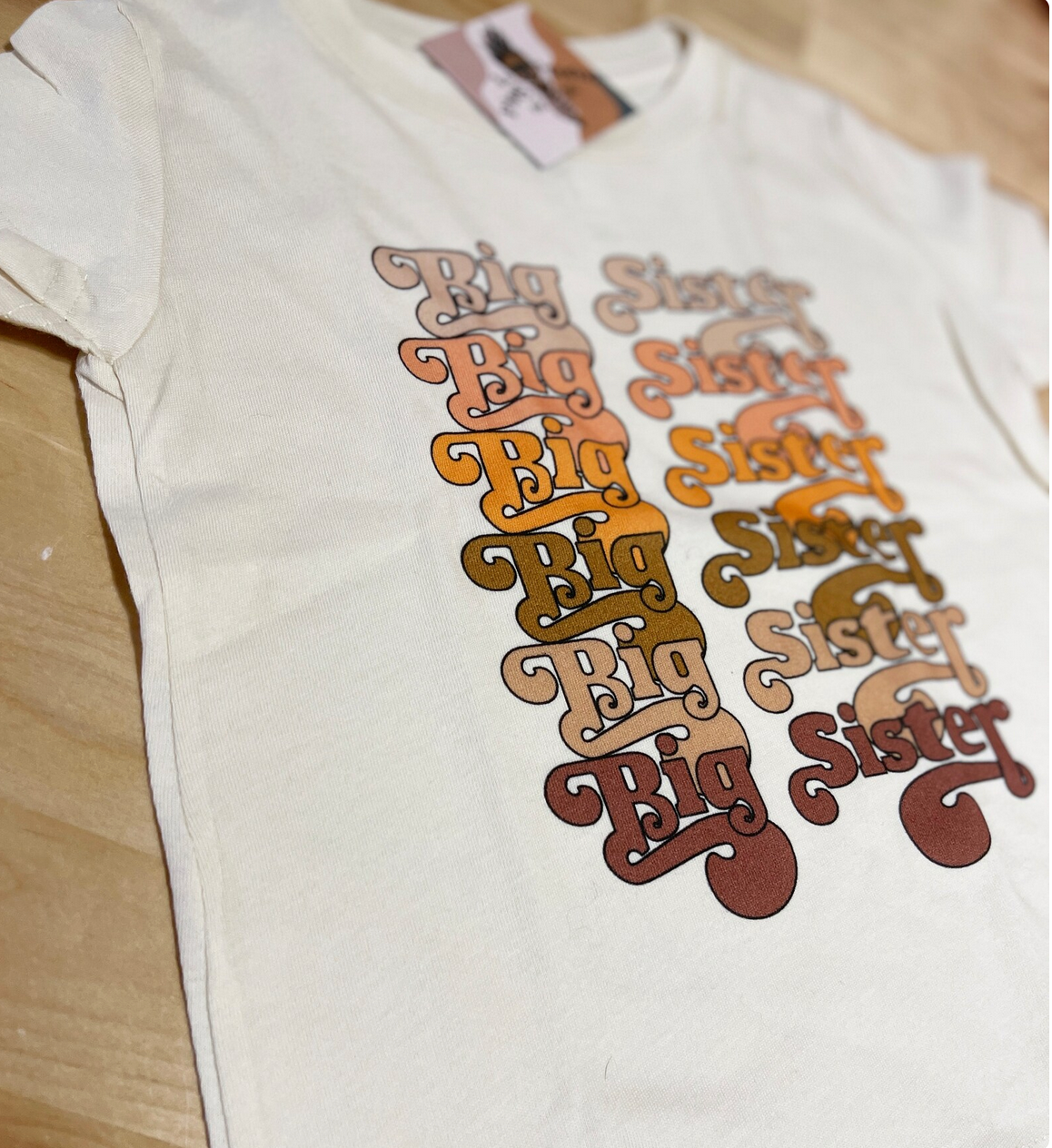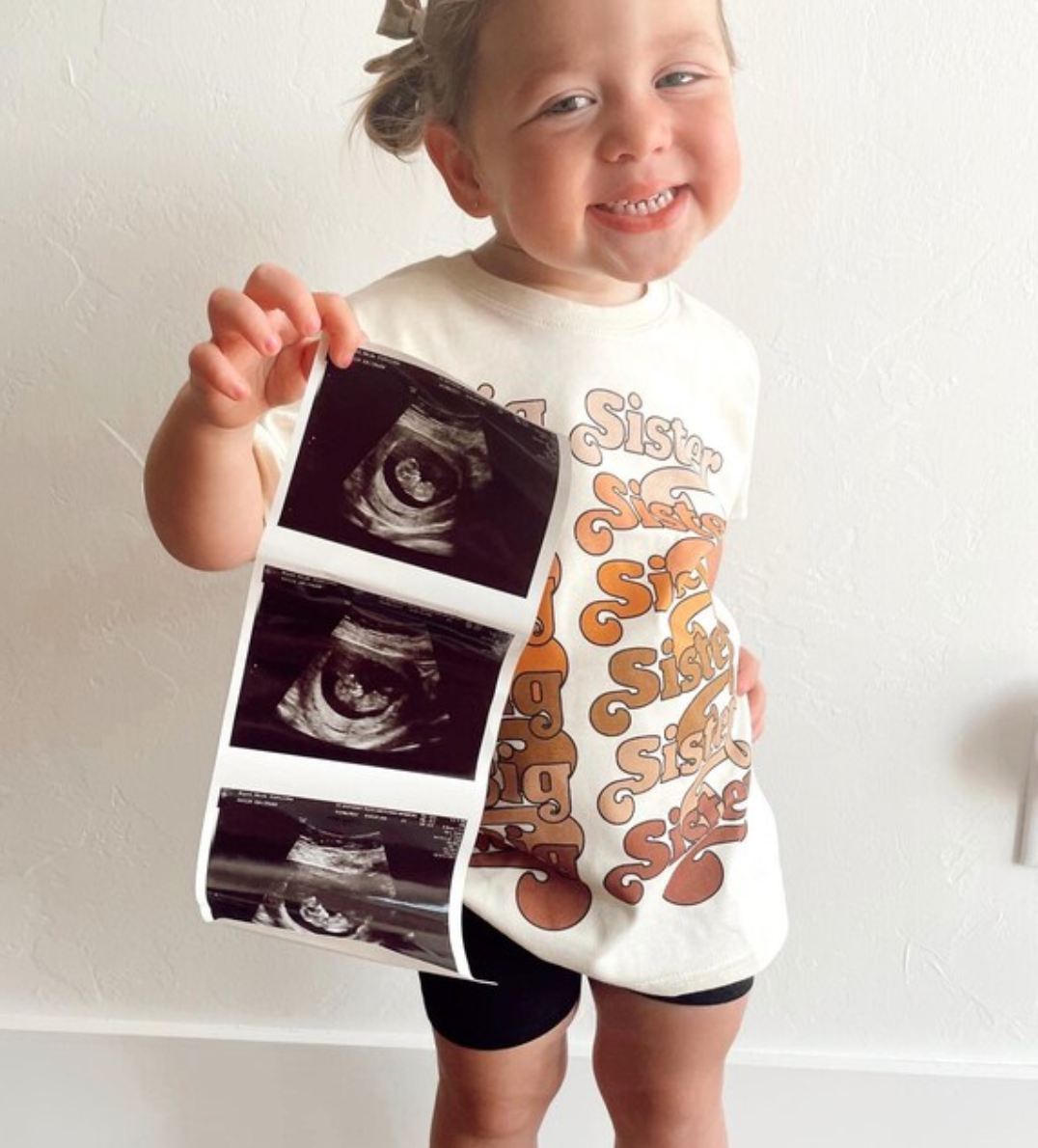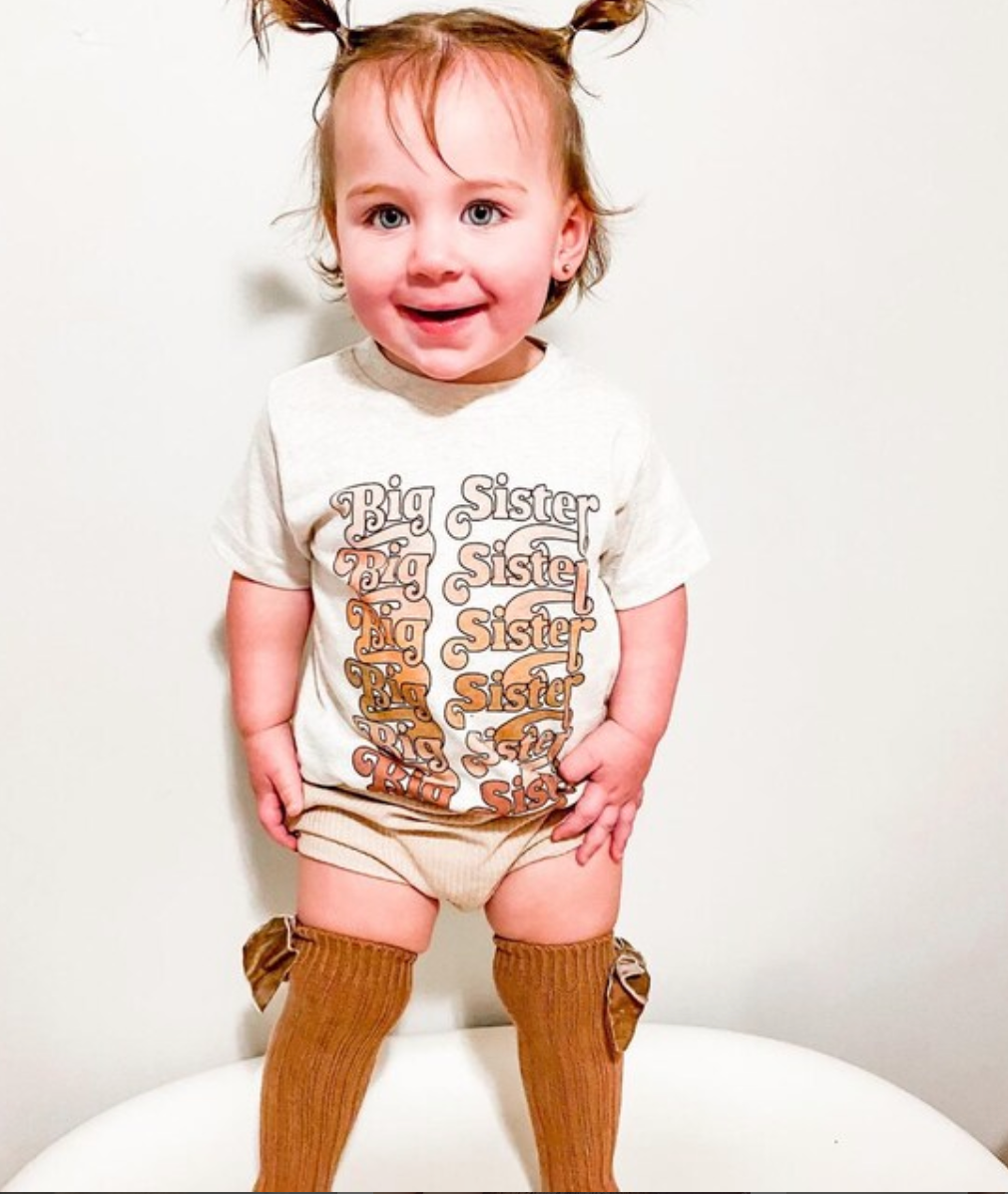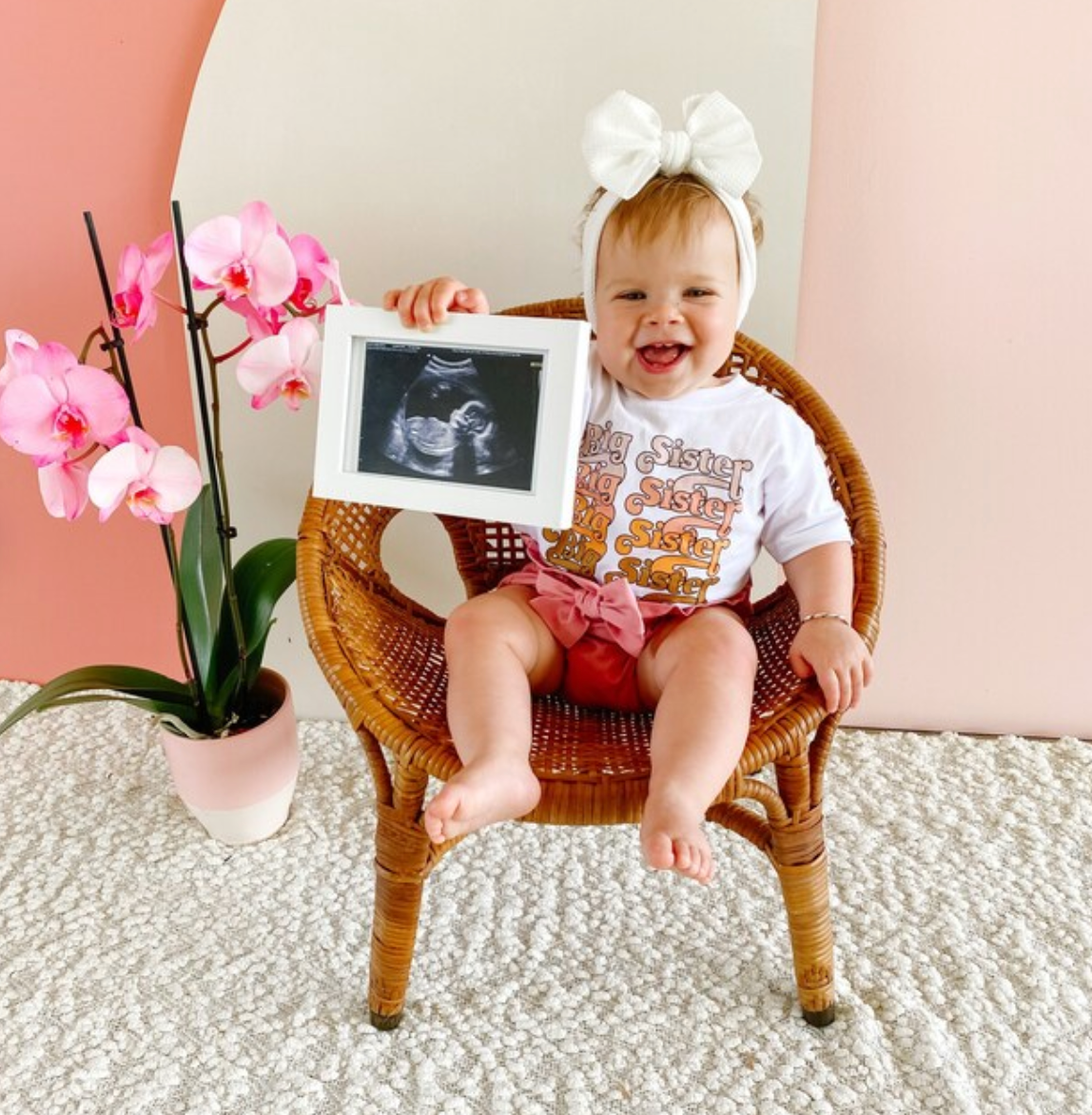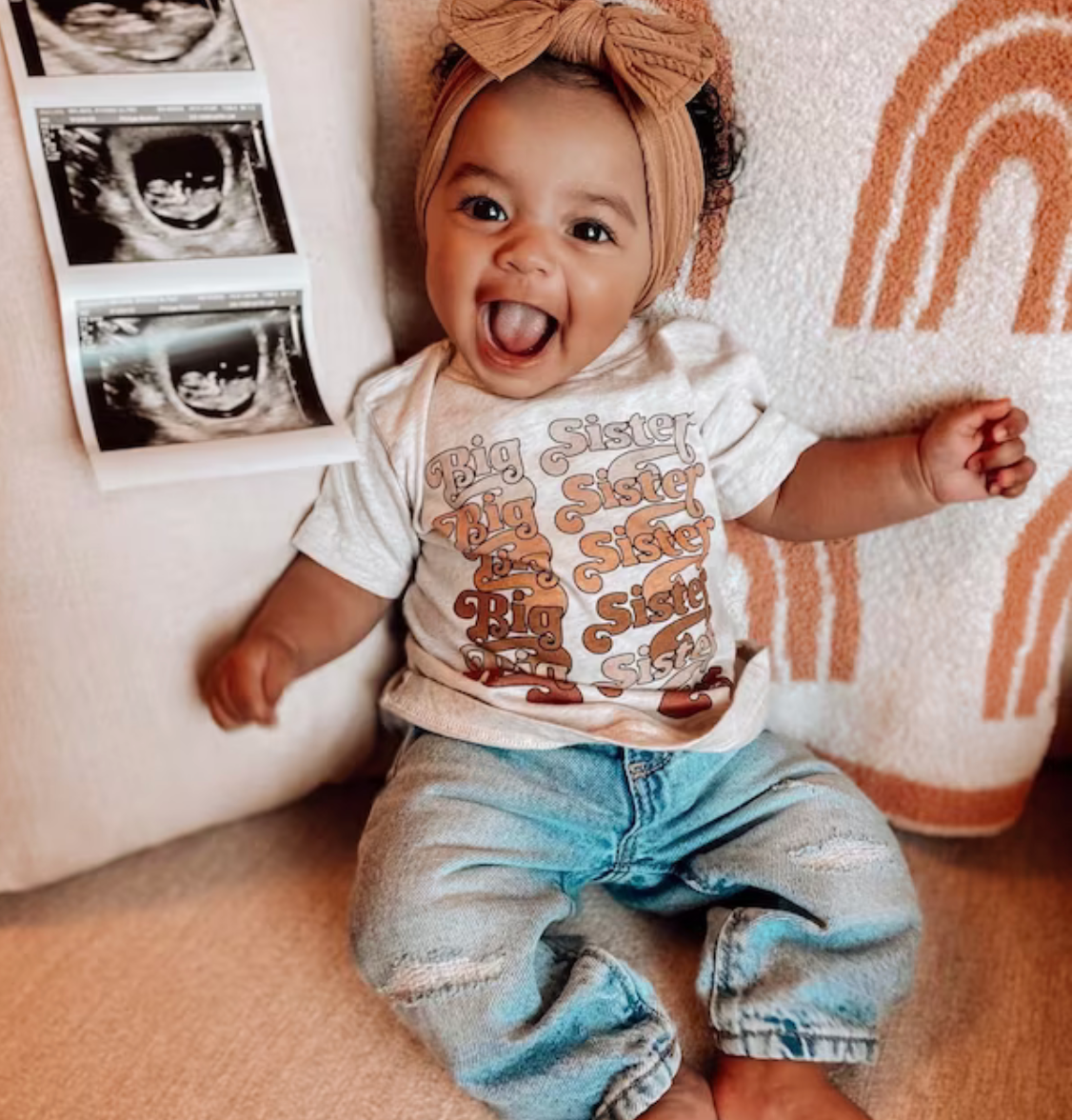 « BIG BROTHER RETRO REPLAY » KID'S TEE
SIBLING COLLECTION « BIG BROTHER RETRO REPLAY »
Do you have a new baby brother or sister coming? Are you looking for some unique and amazing sibling sets? This retro hand-drawn text in a muted, gender-neutral retro color palette is perfect for your announcement and beyond.

Note: the little girl holding the photos in the first picture is wearing the "HEATHER NATURAL" tee color choice.

Check out our Big/Lil' Sister and Big/Lil' Brother, Mama, and Papa designs to match the whole family!