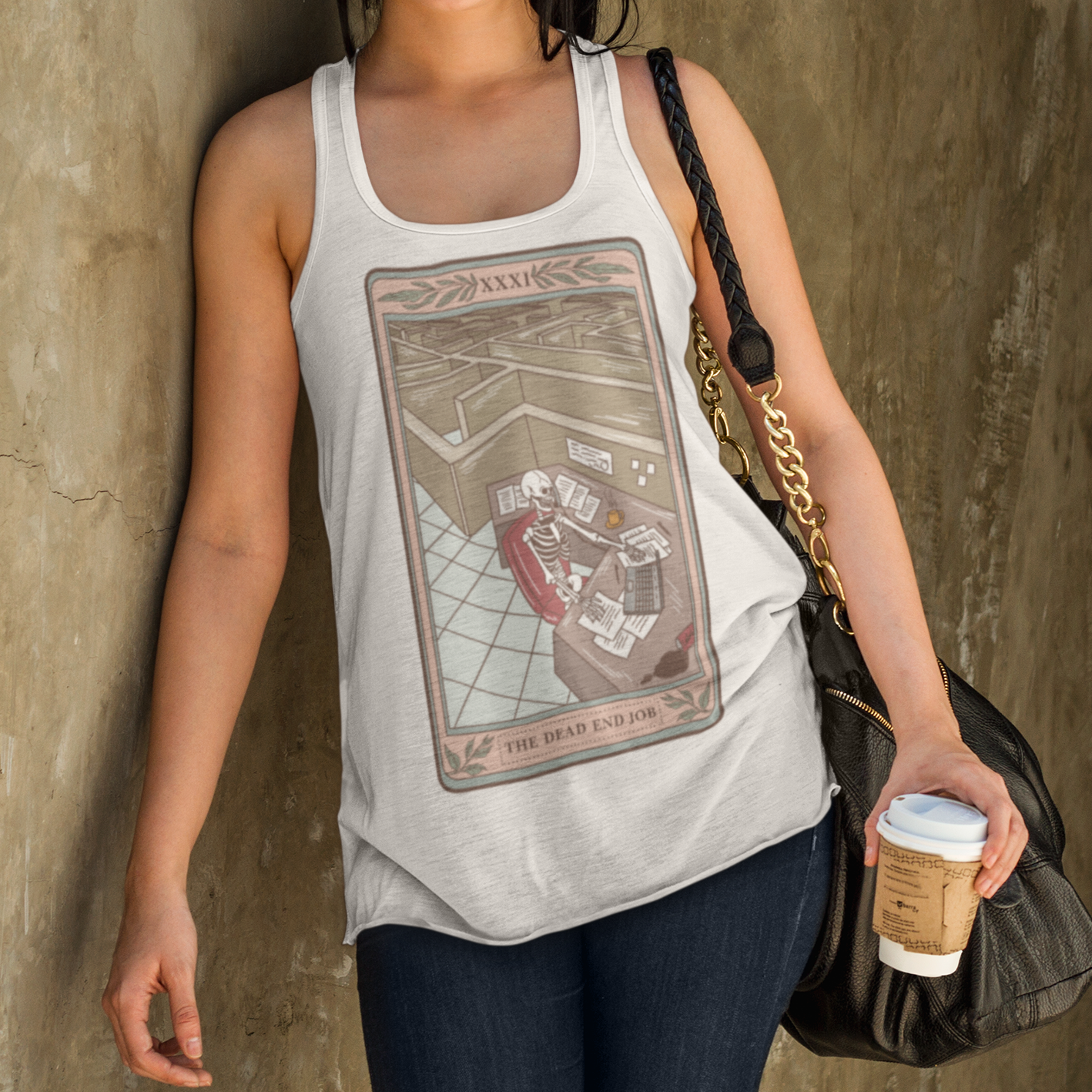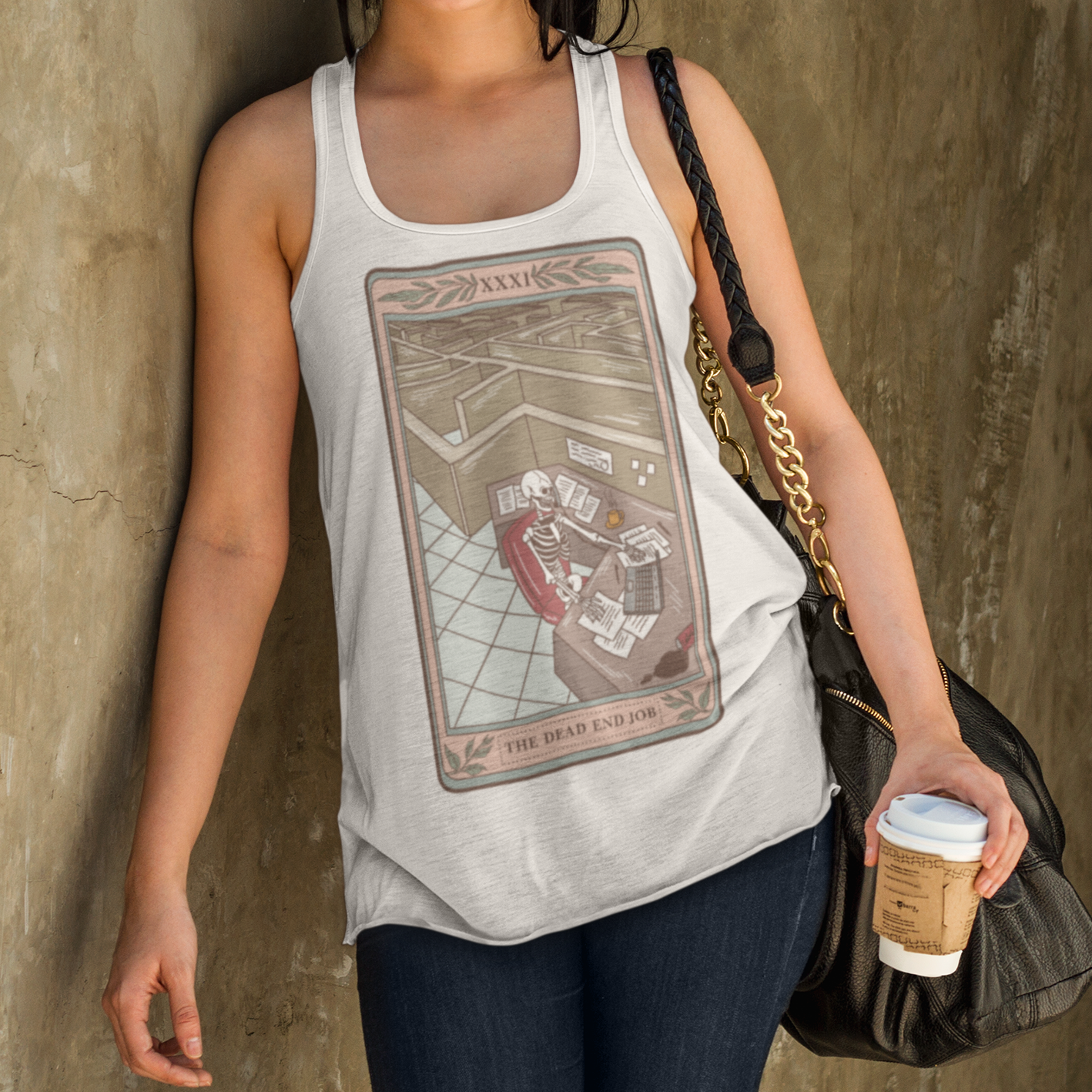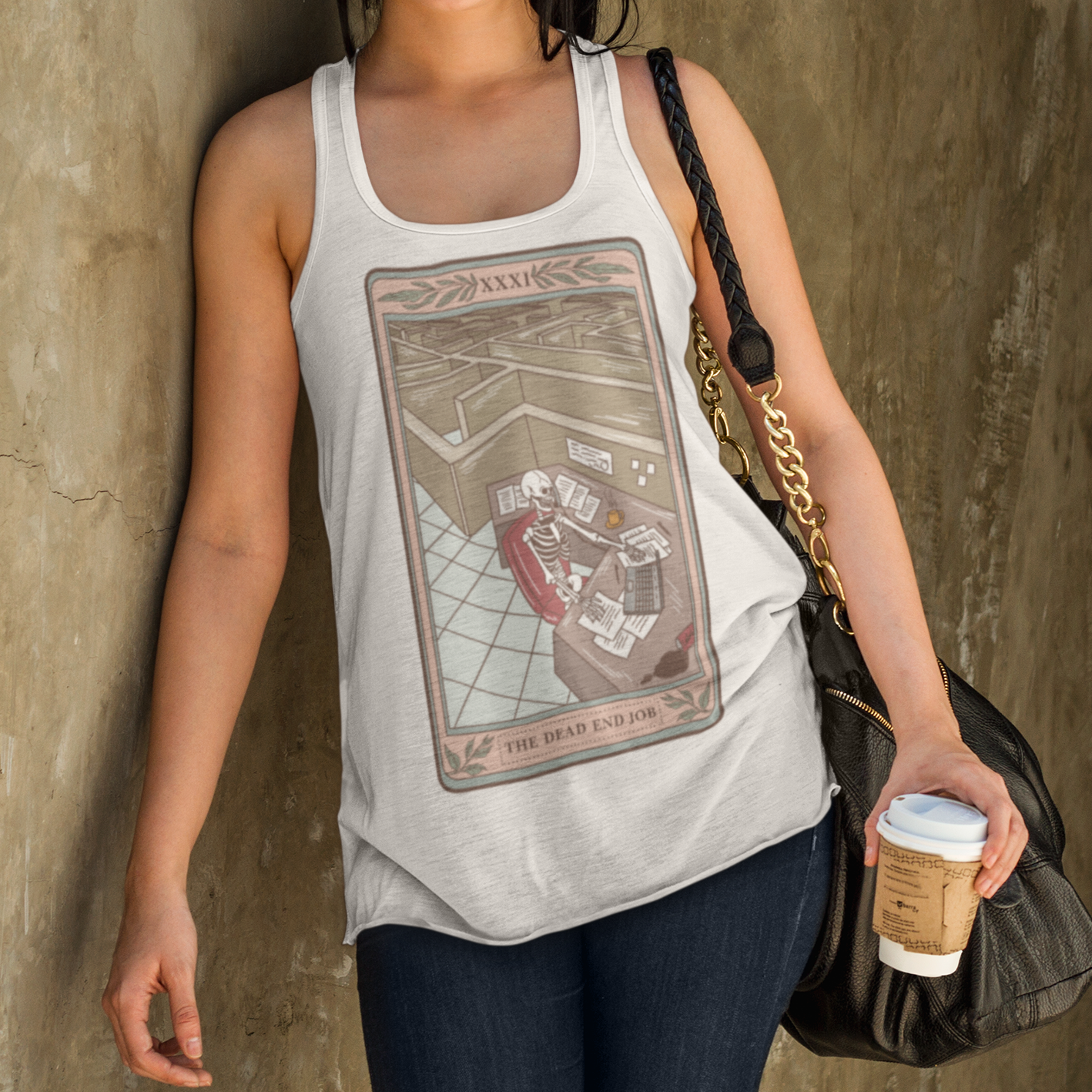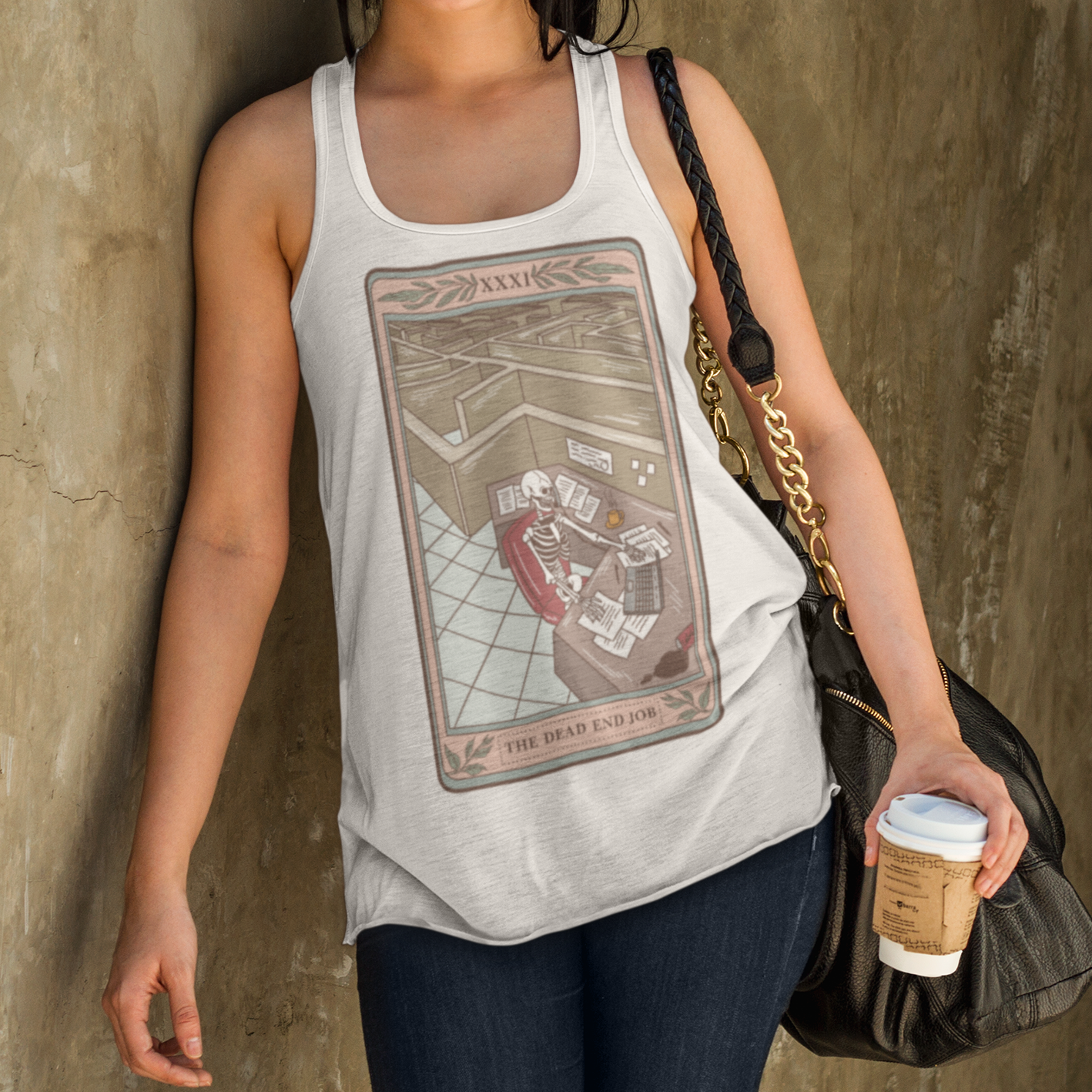 « THE DEAD-END JOB » WOMEN'S SLOUCHY or RACERBACK TANK
TAROT CARD COLLECTION « THE DEAD-END JOB » WOMEN'S TANK
A labyrinth of beige cubicles awaits thy eternal soul. Get out, get out, while you still can!
9-to-5 and then 6-7-8. Your workday is never-ending, your boss is toxic, your co-workers are cringe-worthy, your customers are Karens, but still you answer the phone with a chipper greeting. Nancye needs to release her internalized rage via a cc'd: "As per my last email;" Phyllis needs to cry about her euthanized cat over coffee. "There must be some kind of way outta here." Go to the light...quick! Before your soul gets sucked into the vending machine.
Check out our "Audacity Deck" for all of our original designs, in a super cool deck!
S: Fits sizes 2-4
M: Fits sizes 6-10
L: Fits sizes 10-14
XL: Fits sizes 14-18
Tank printed on women's Slouchy Tank.
View our size chart HERE.