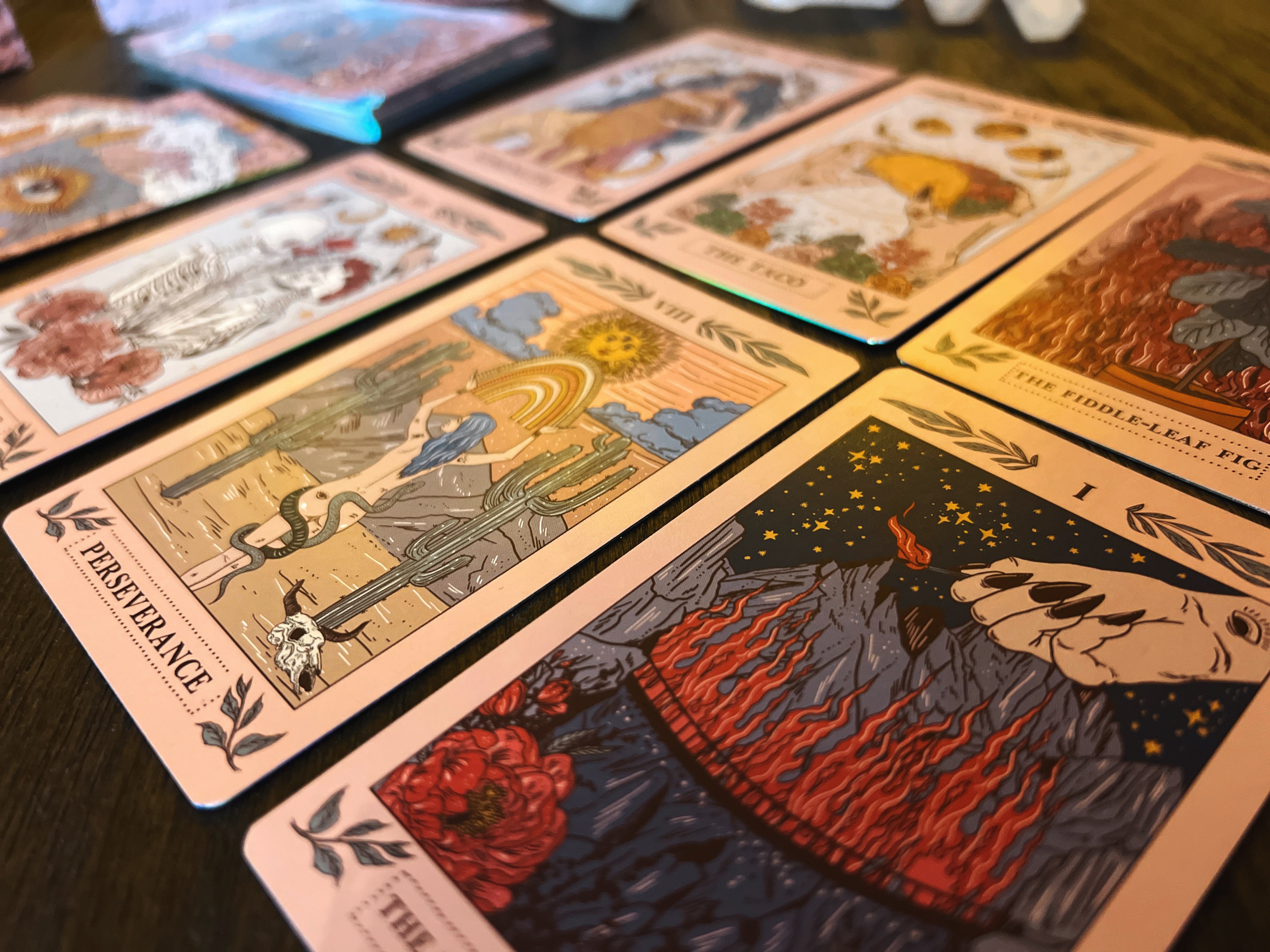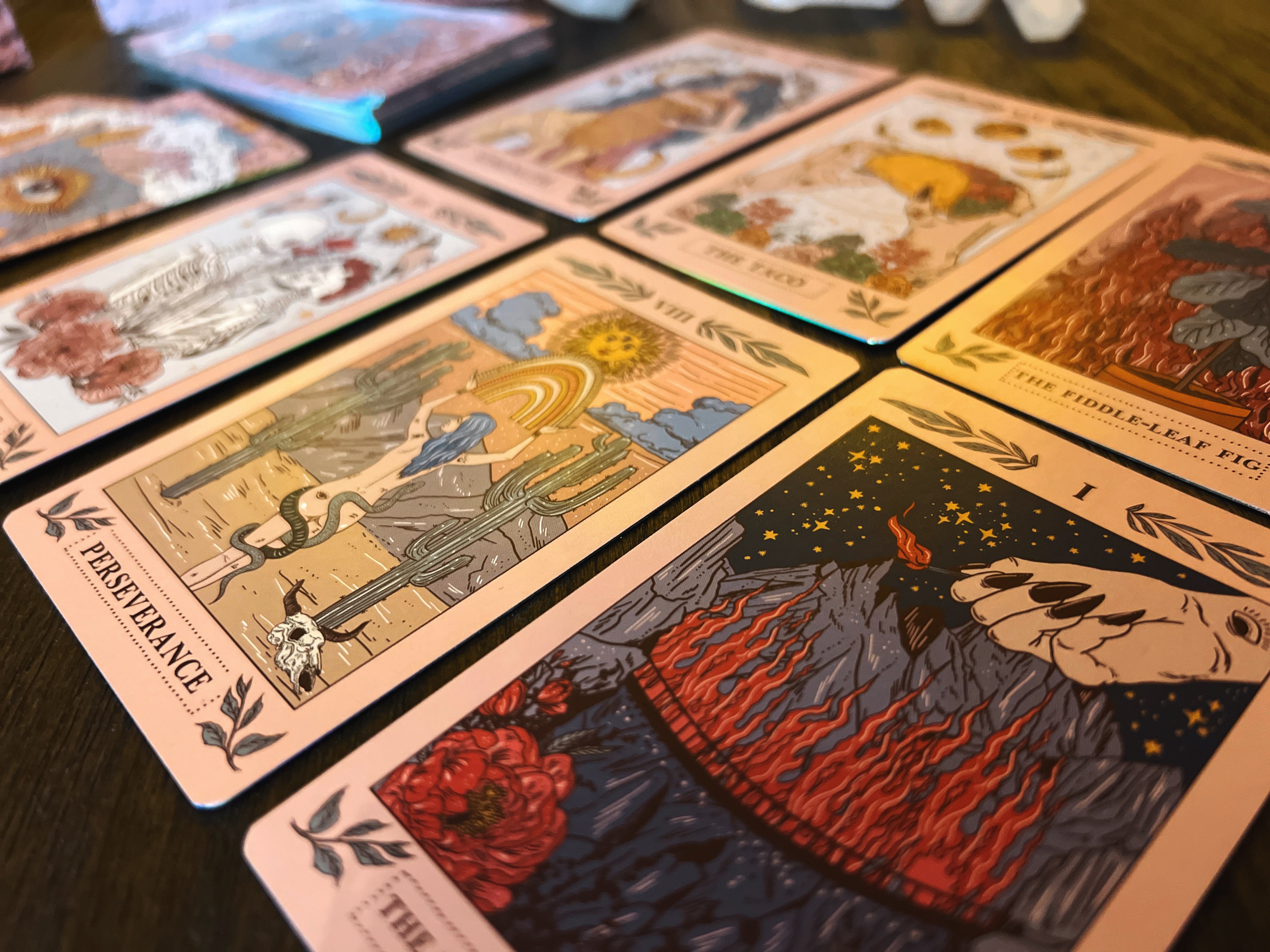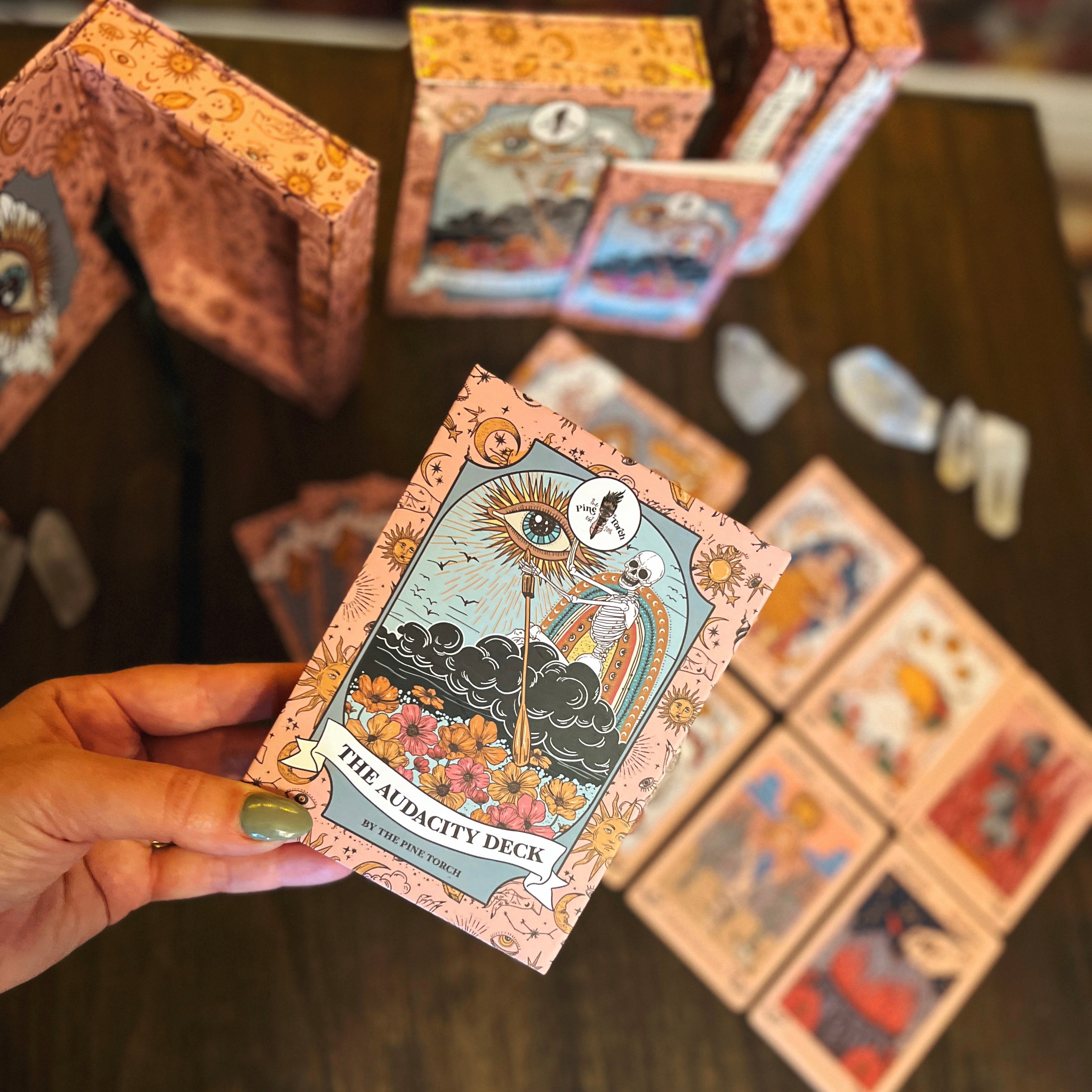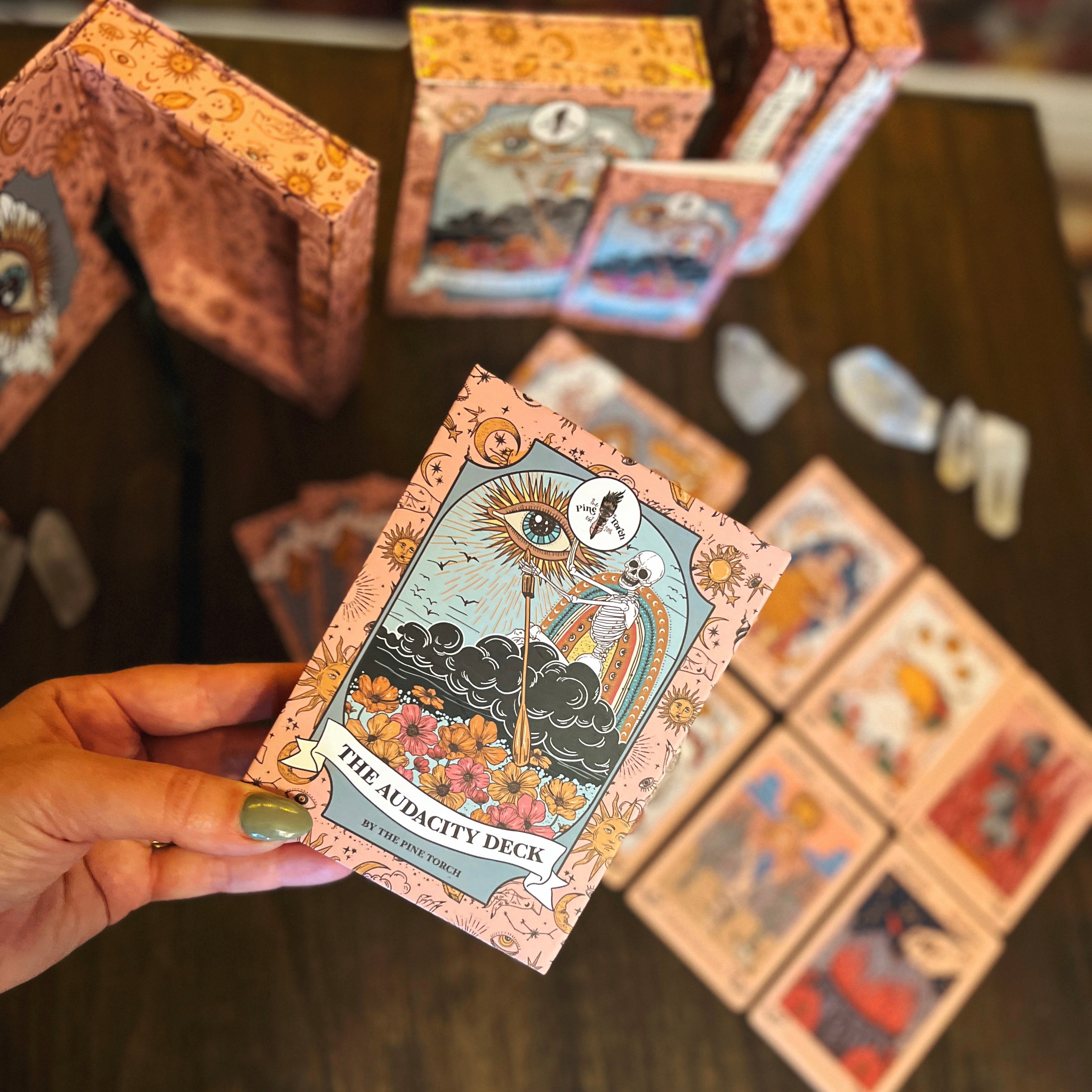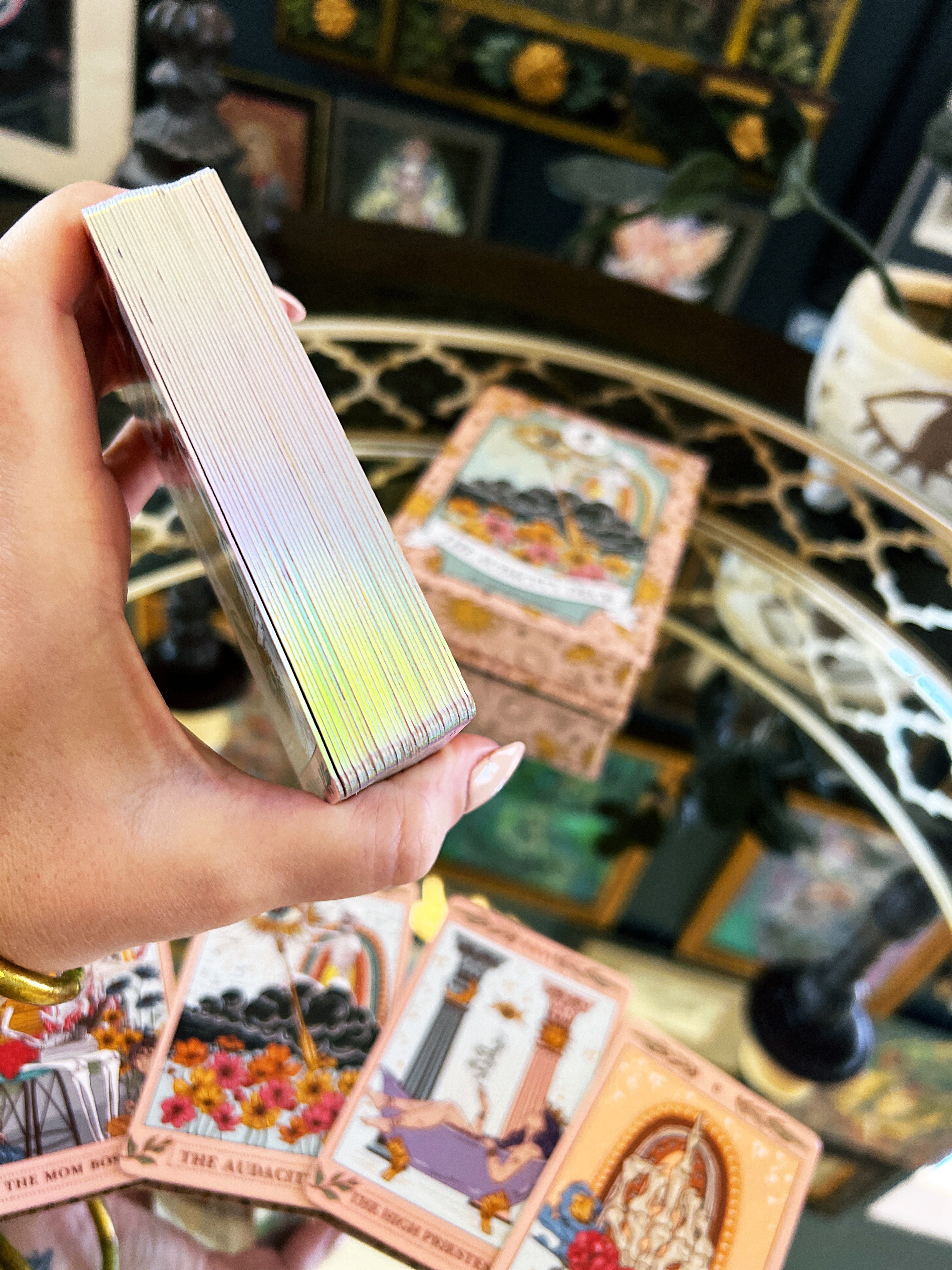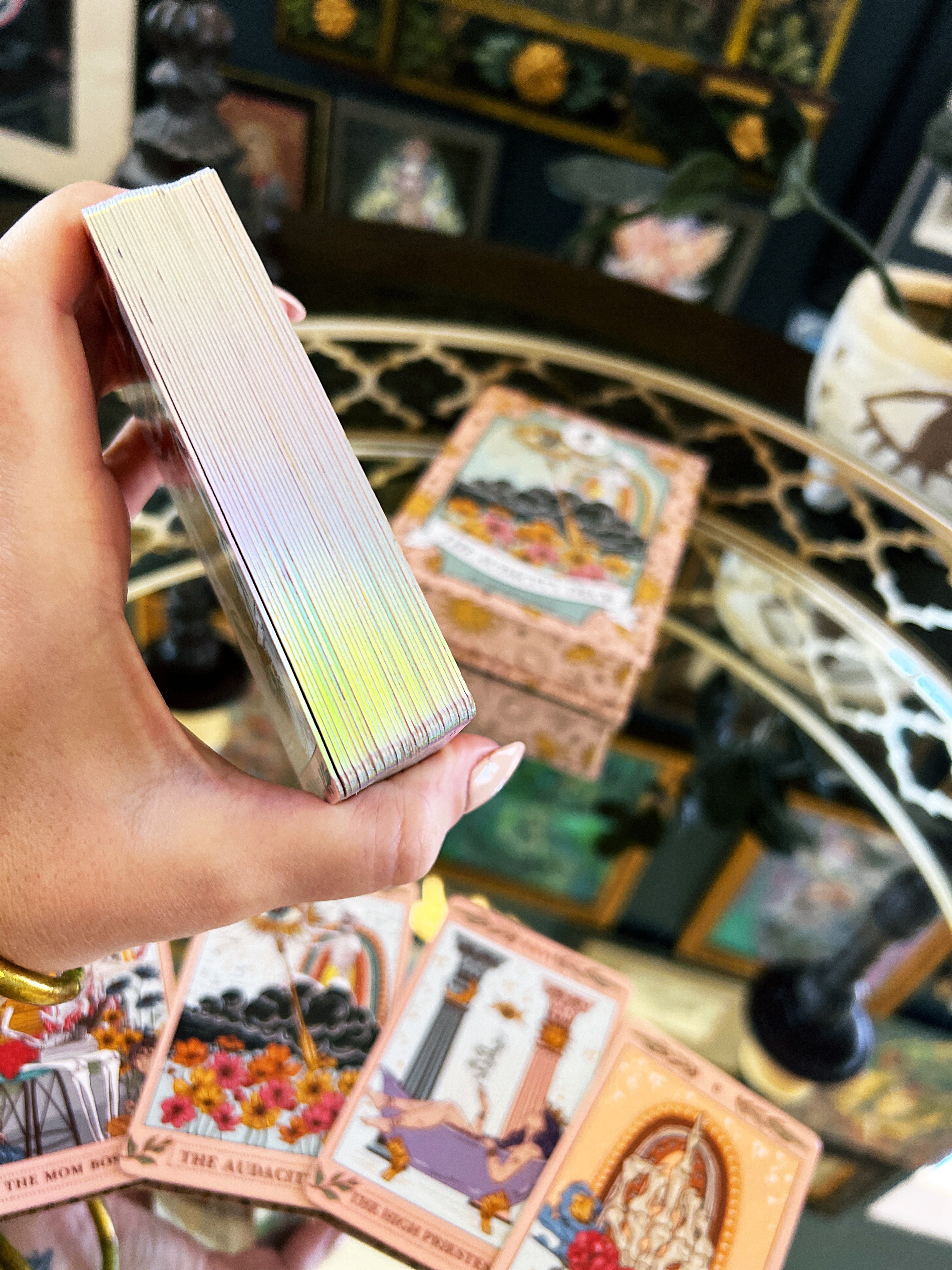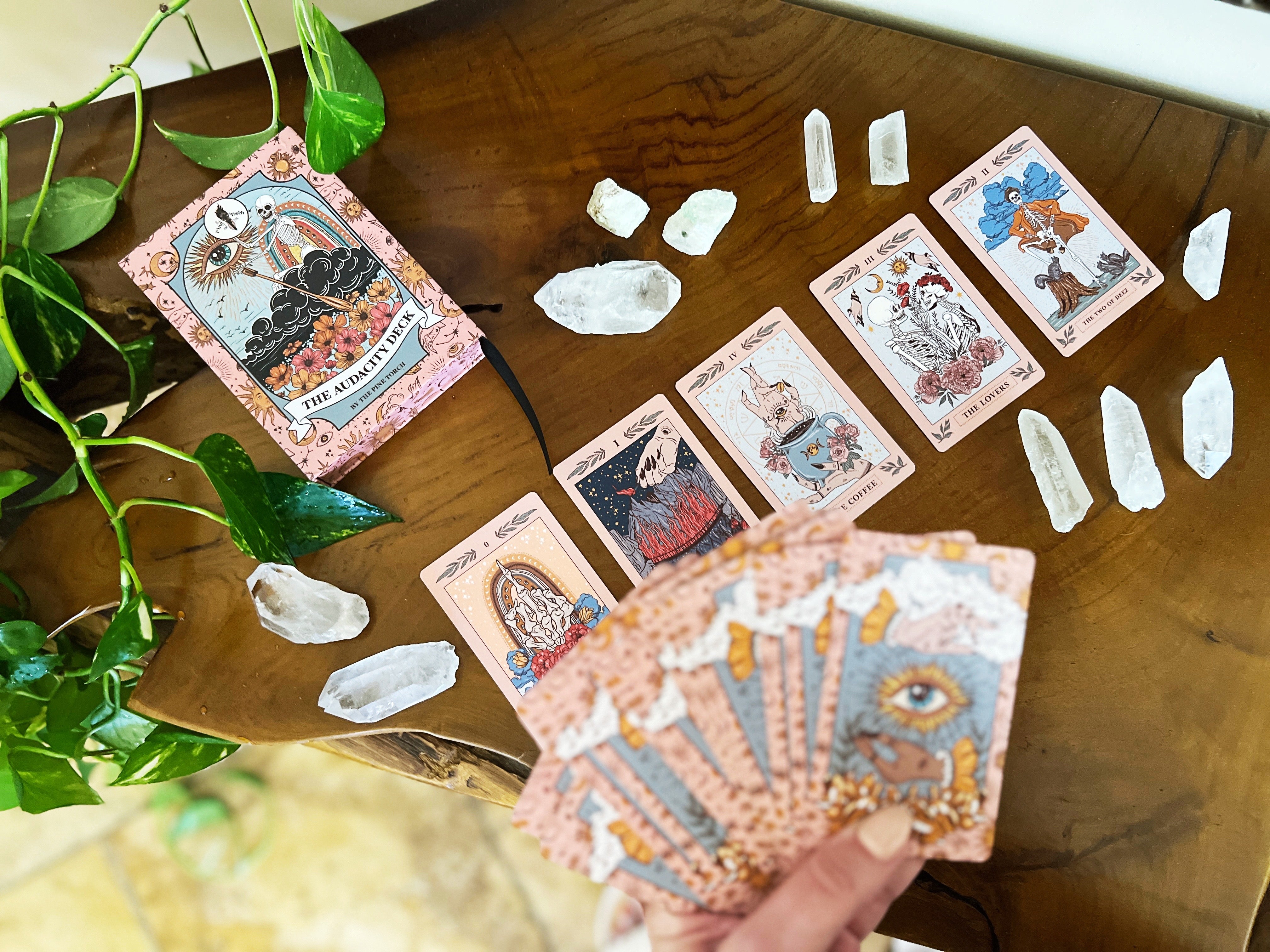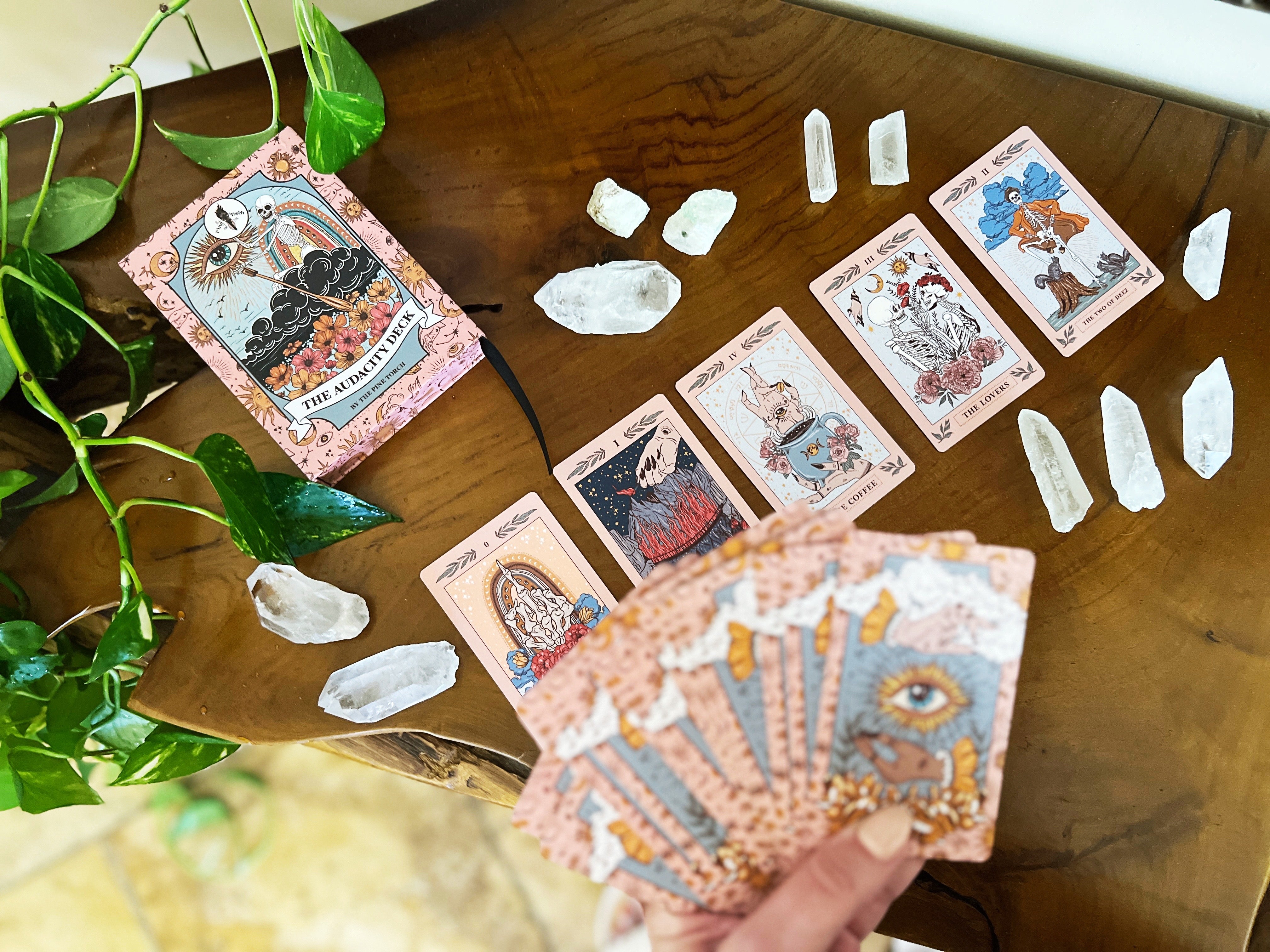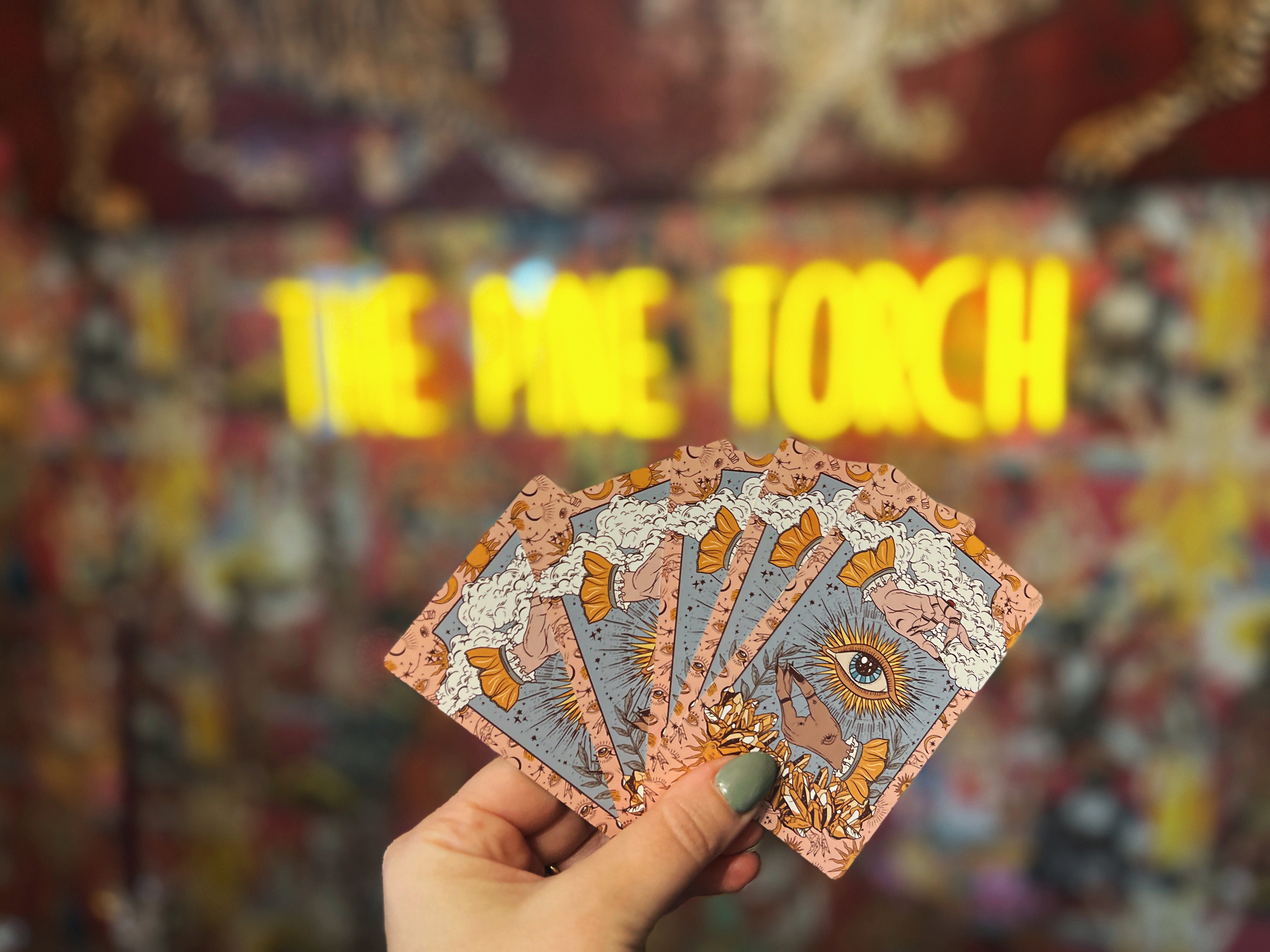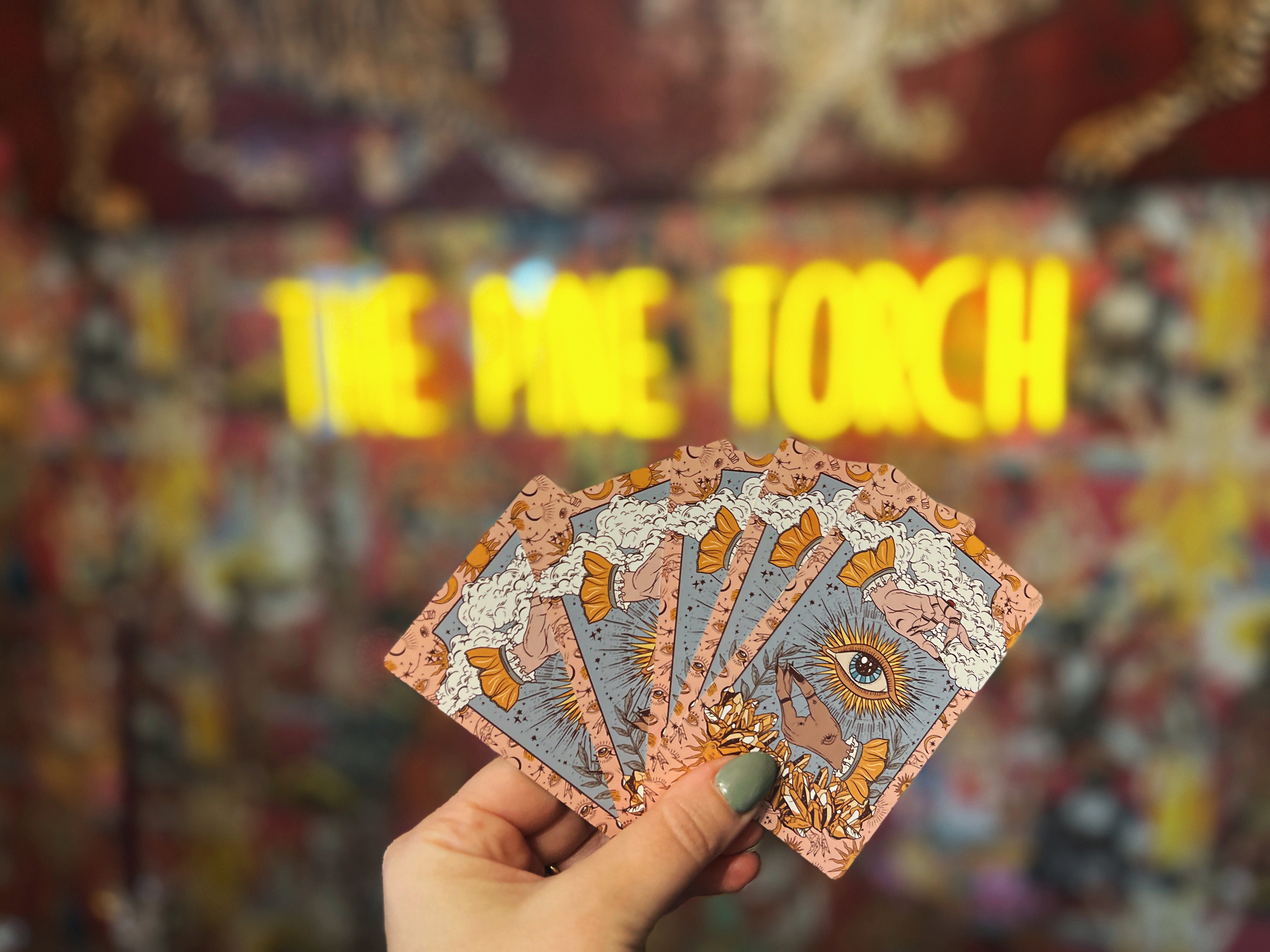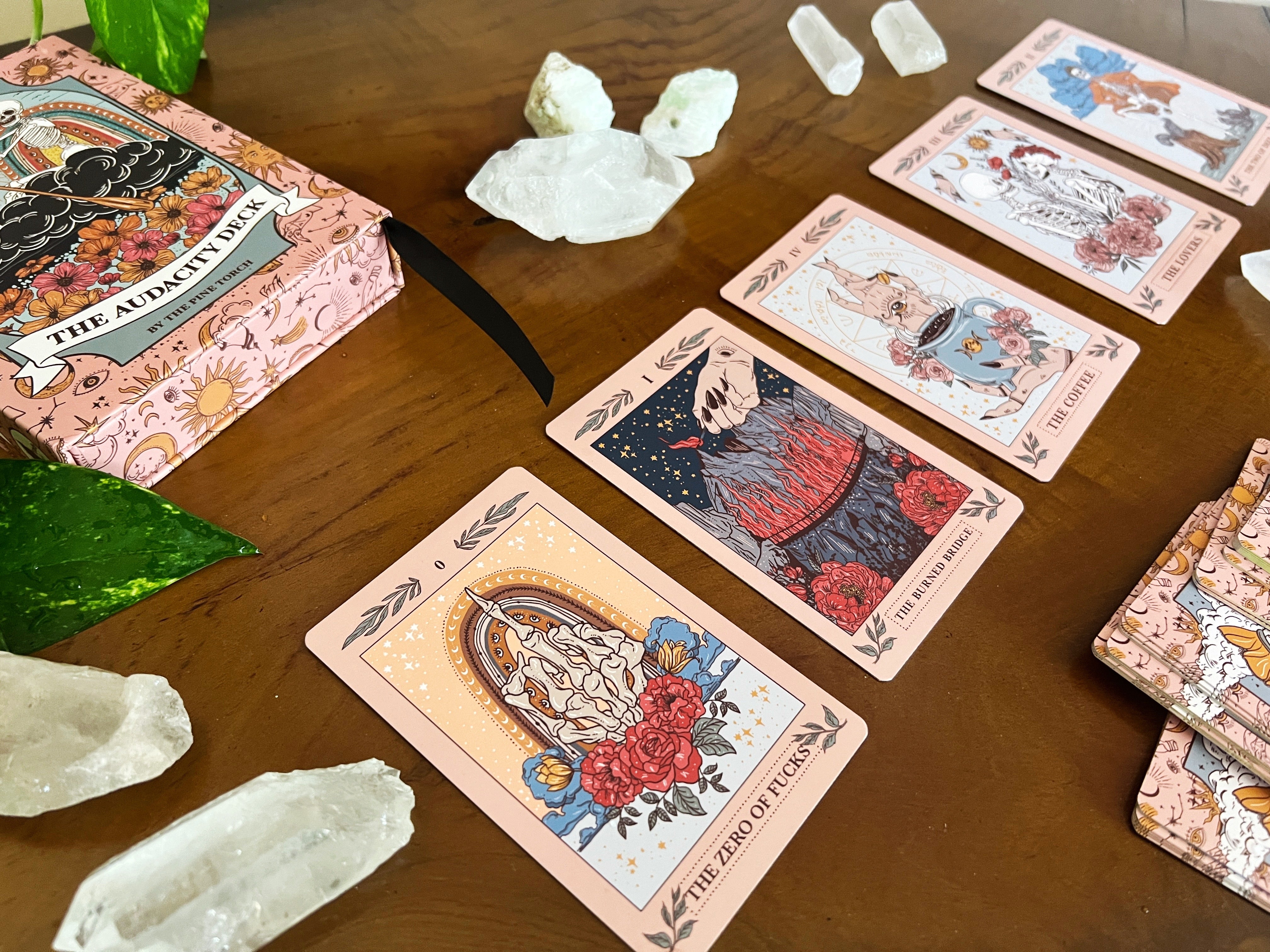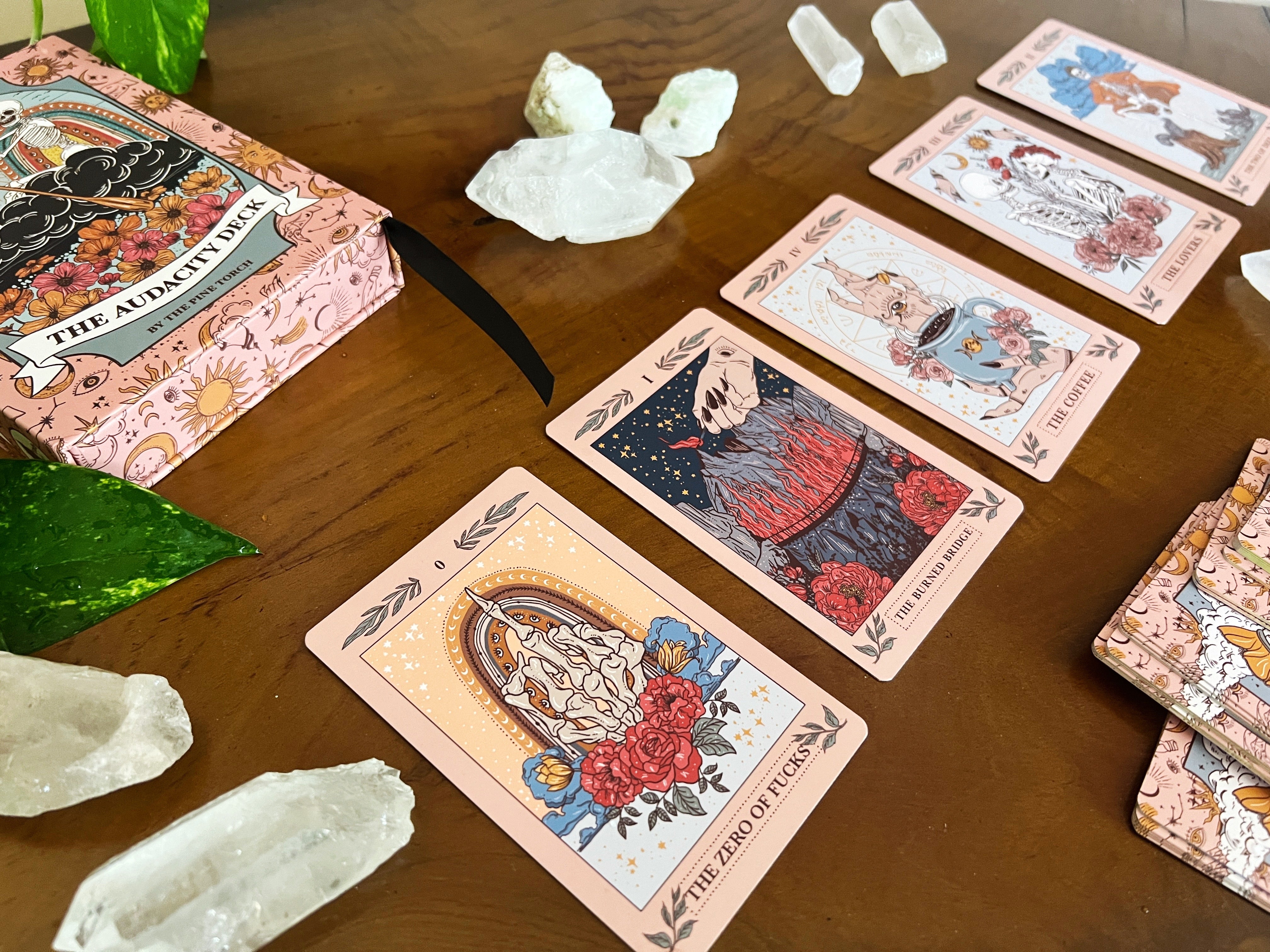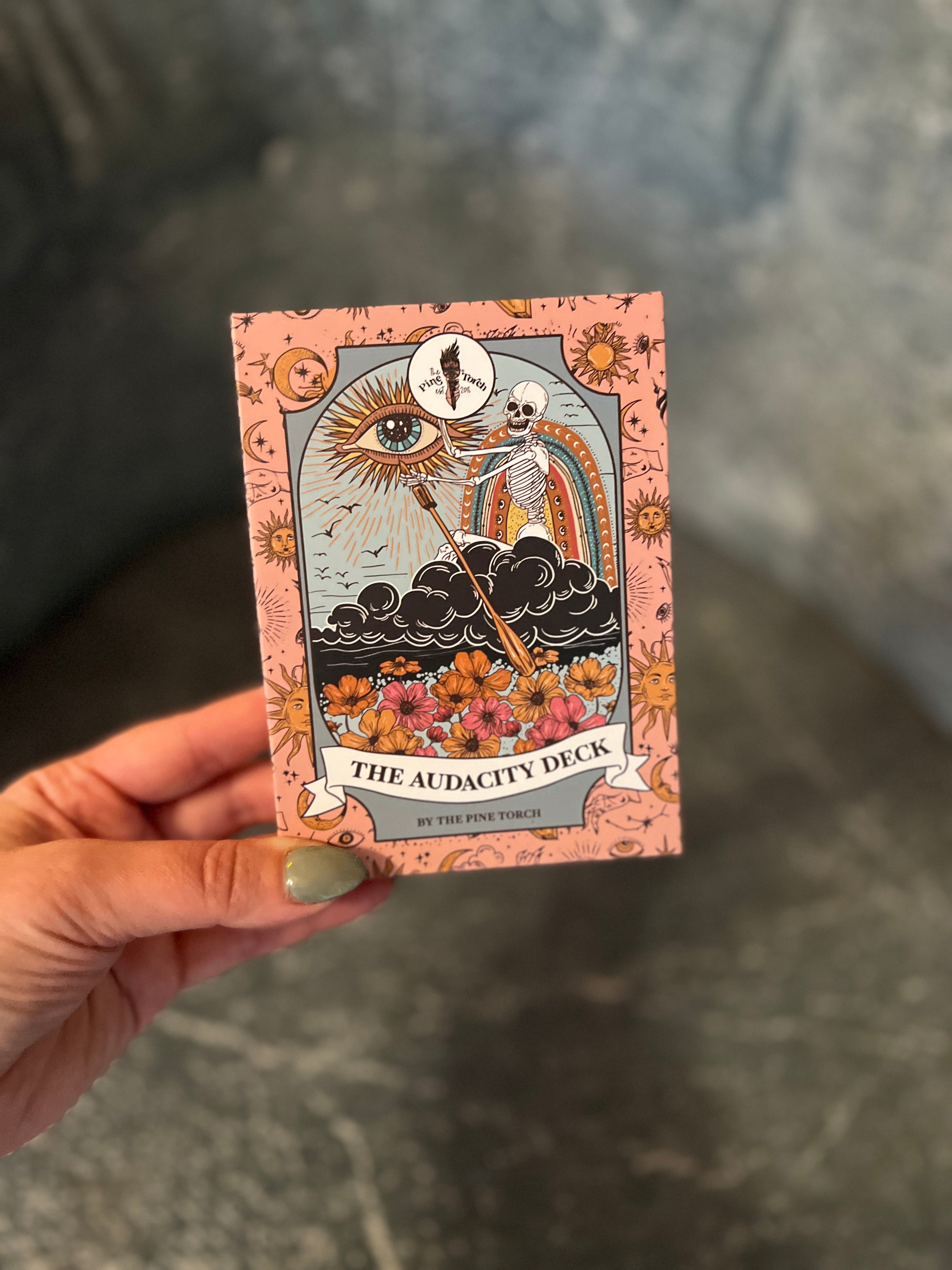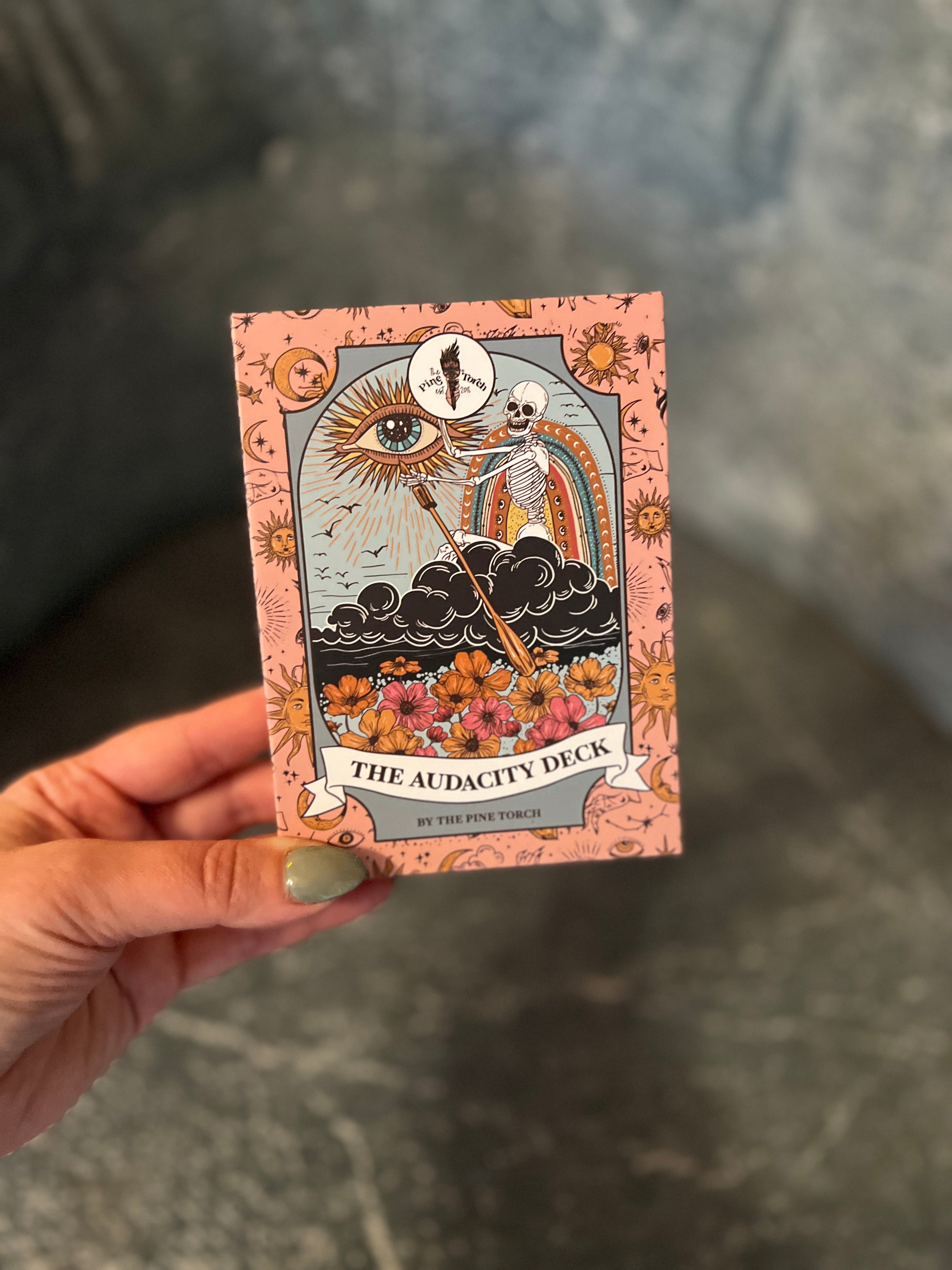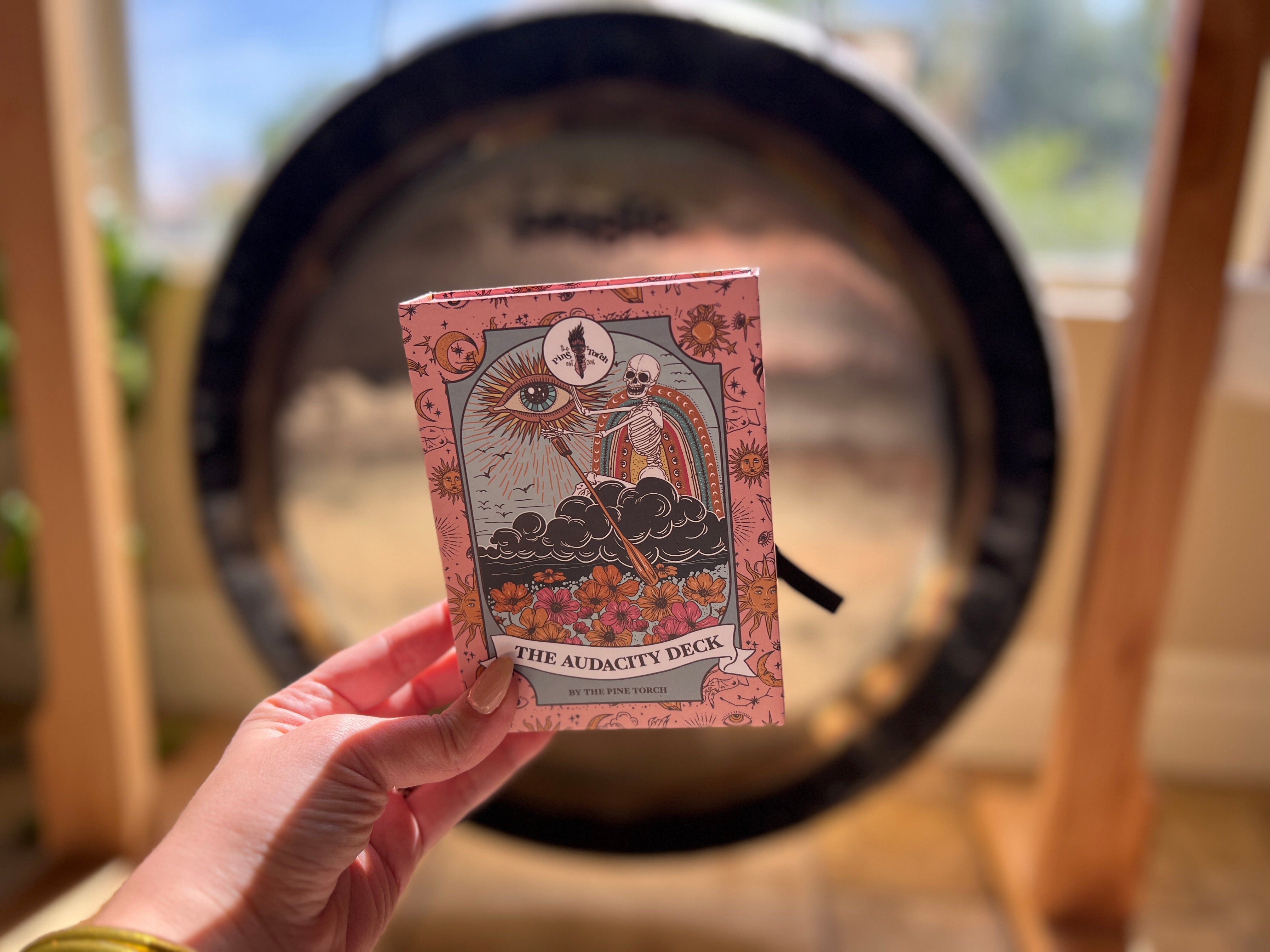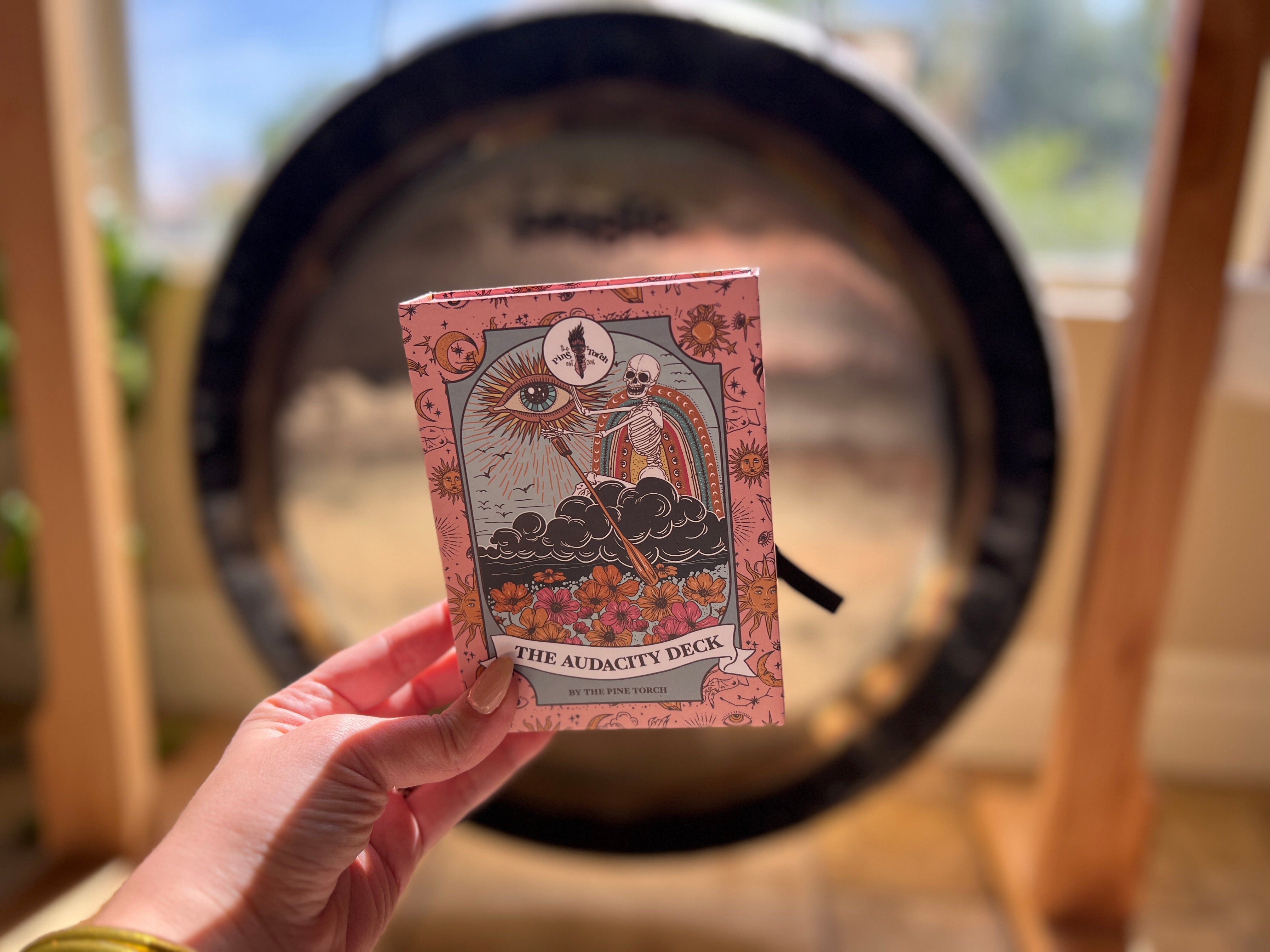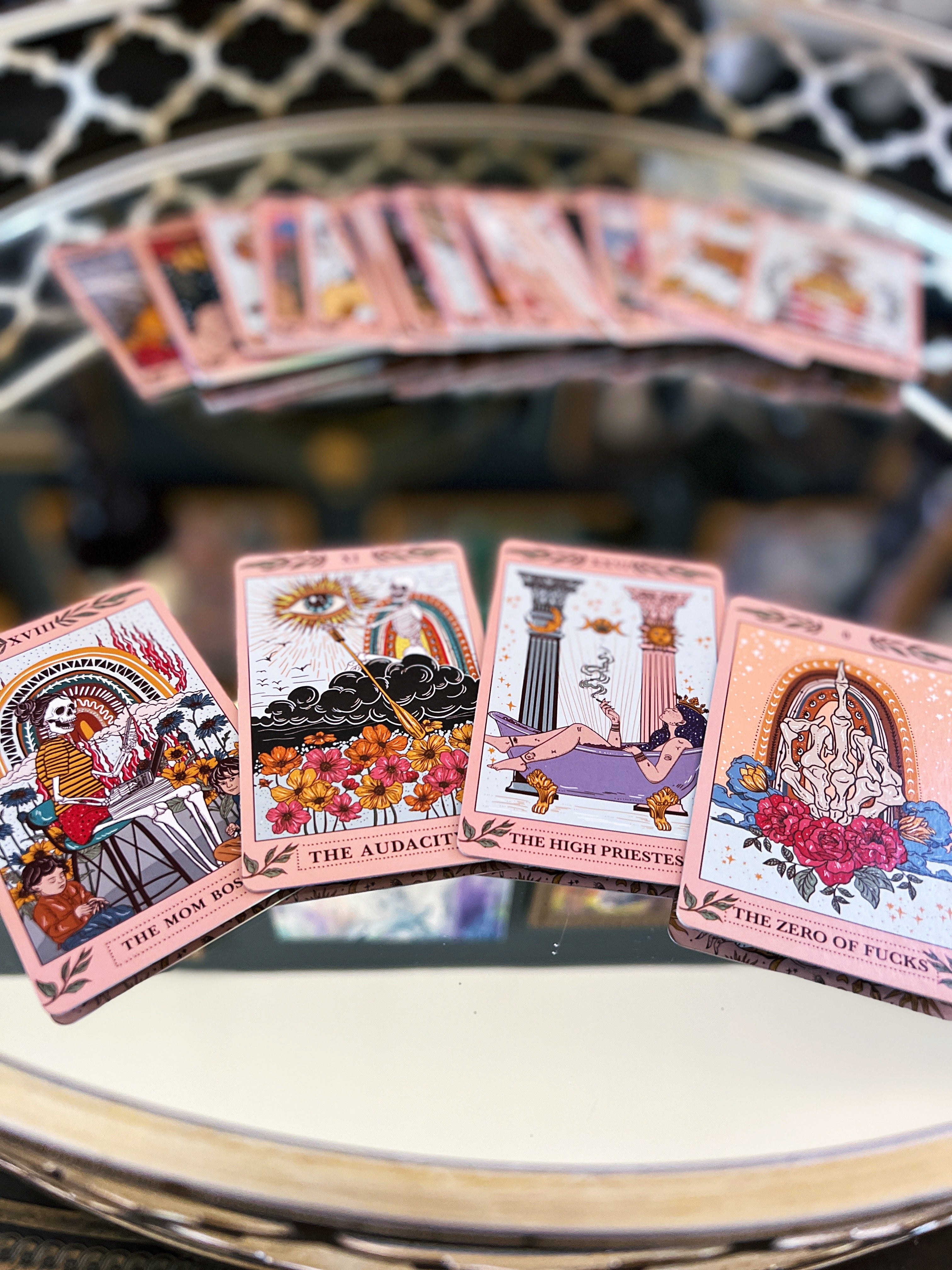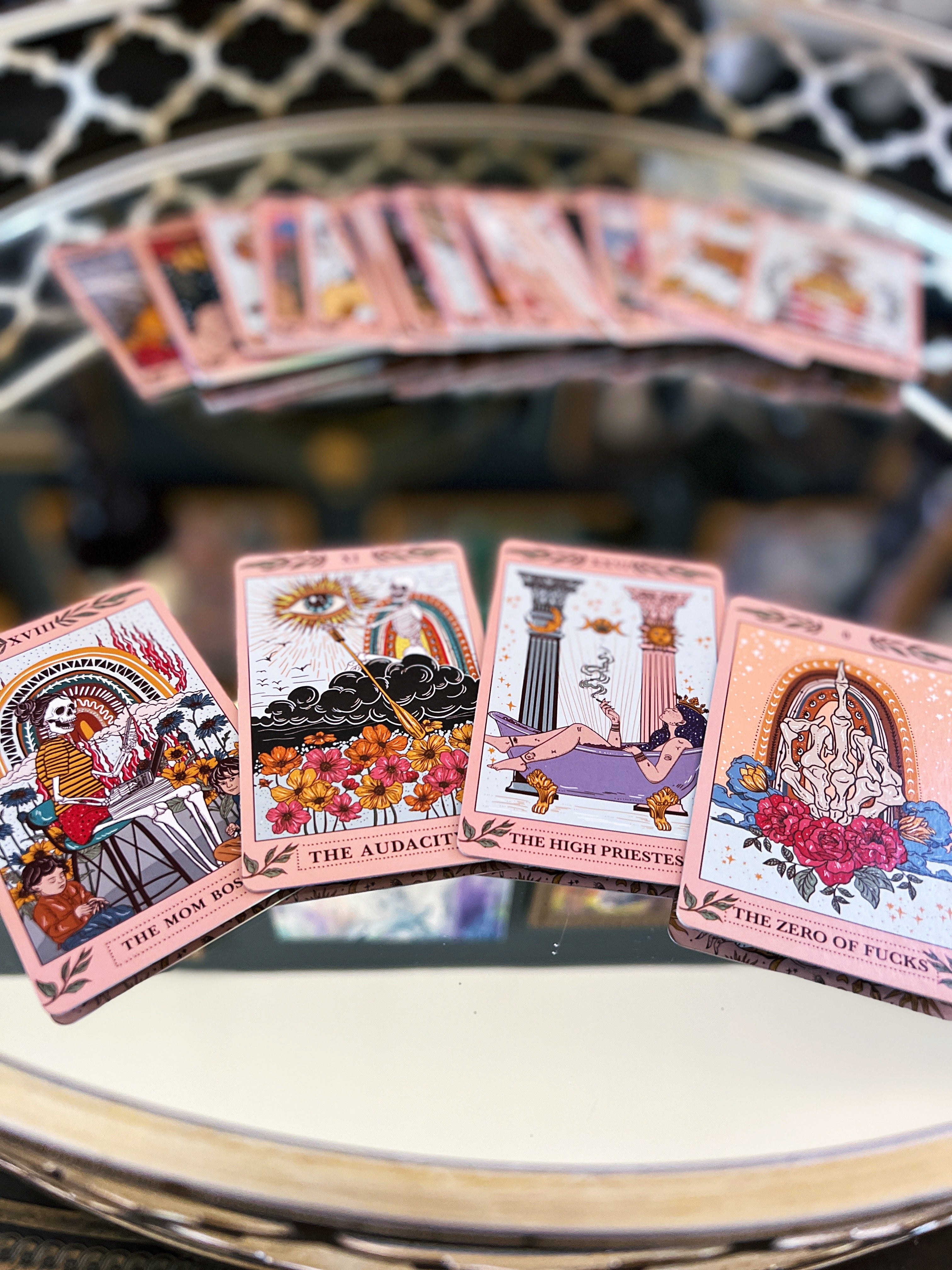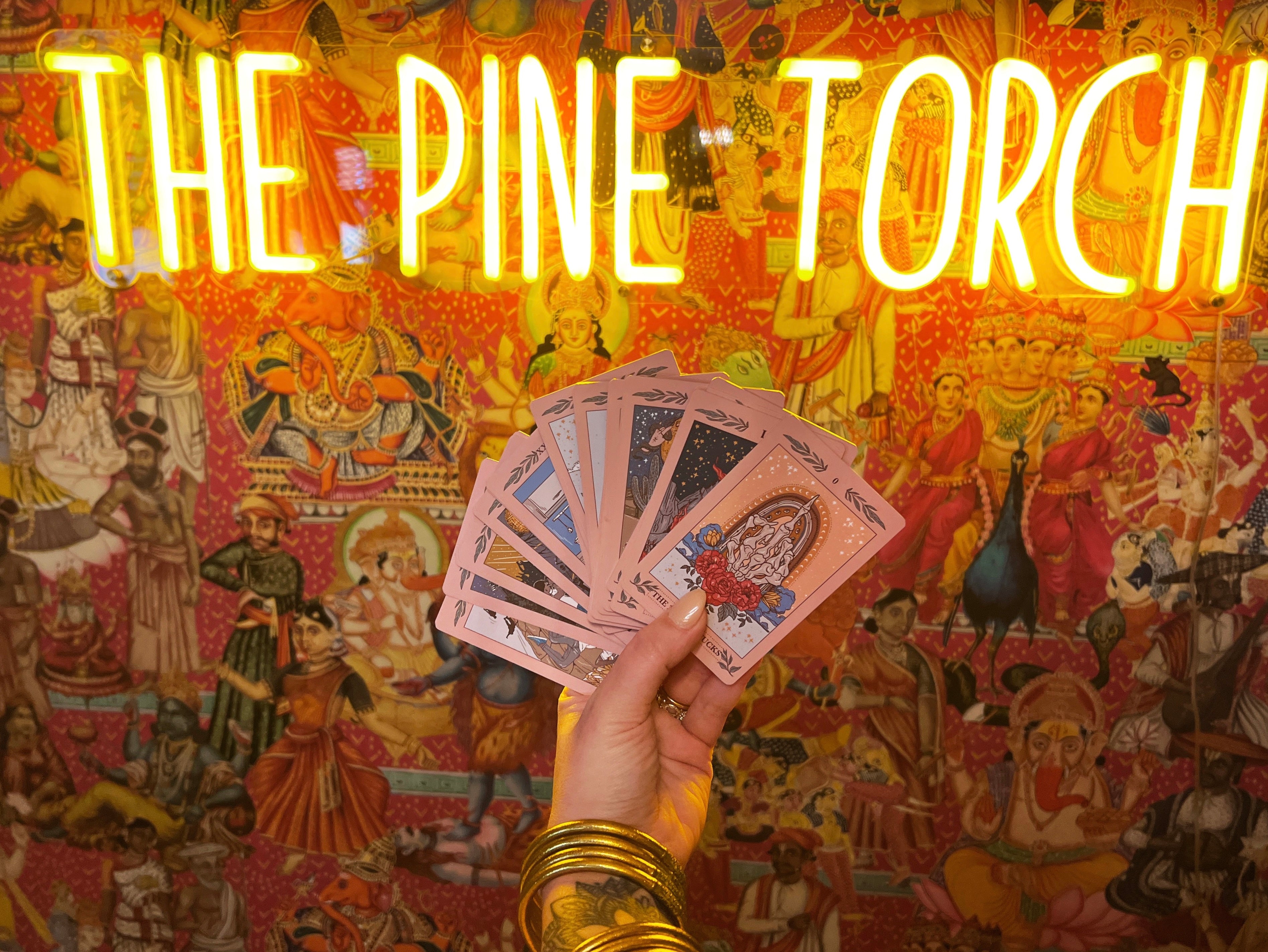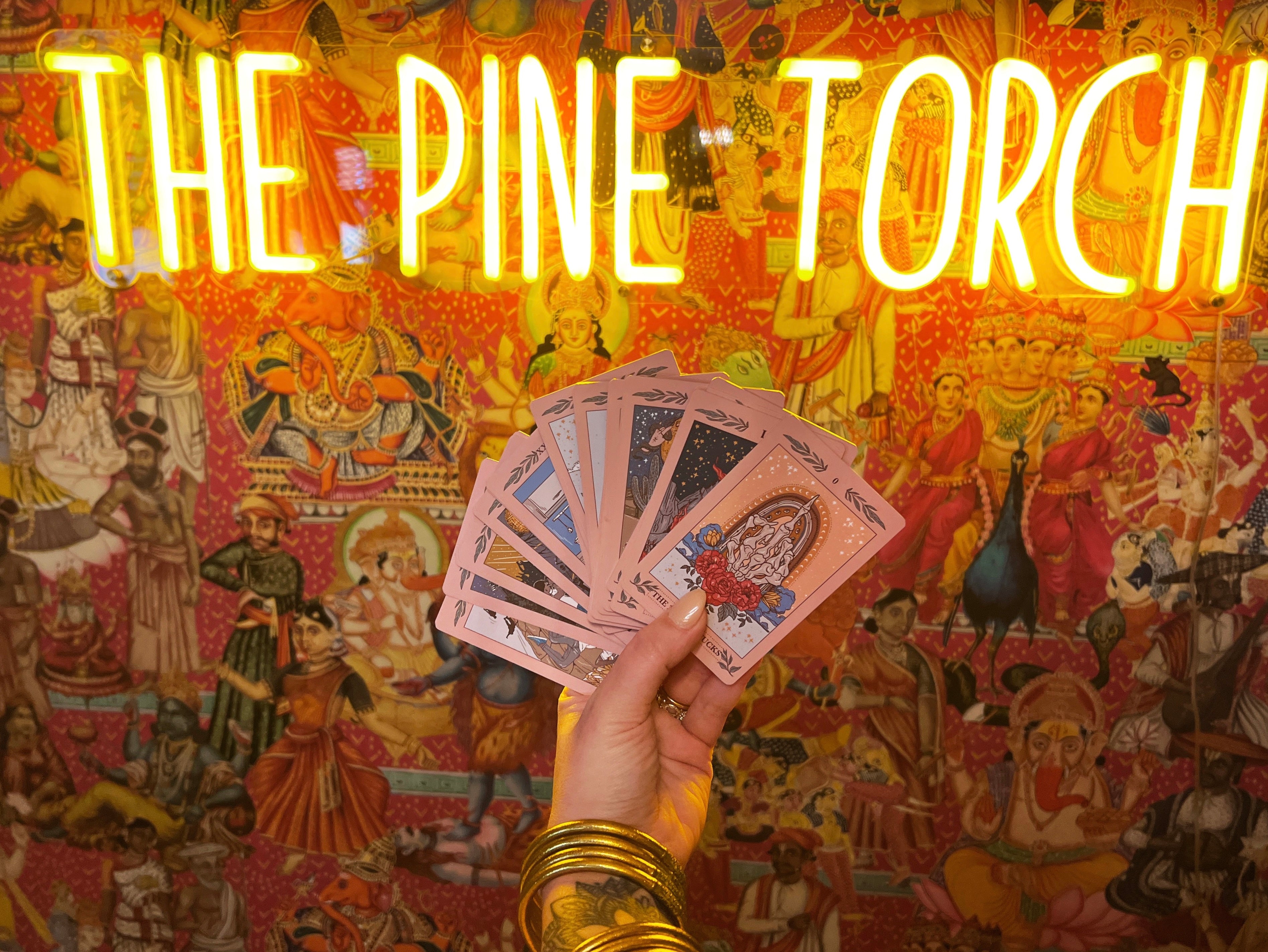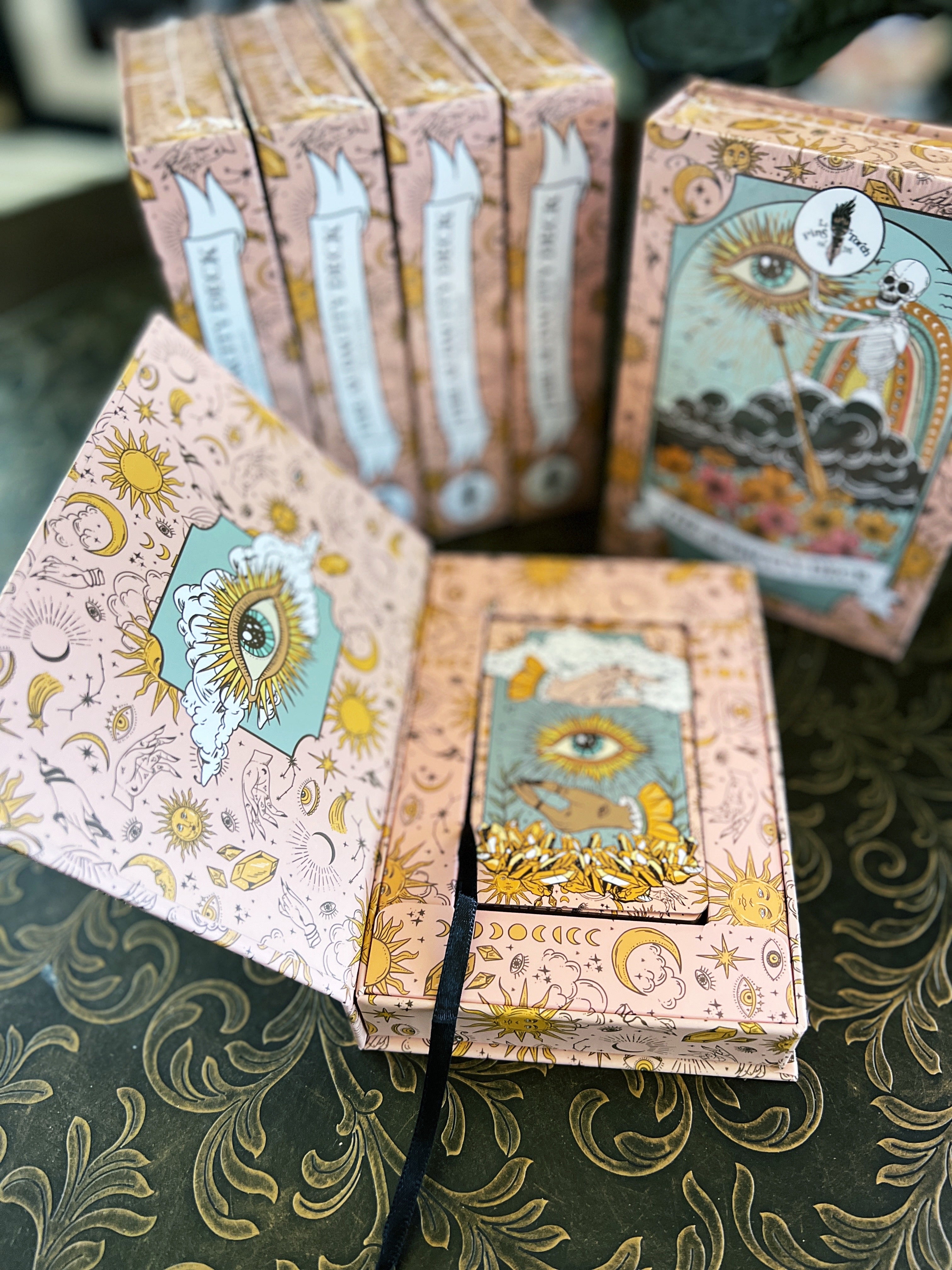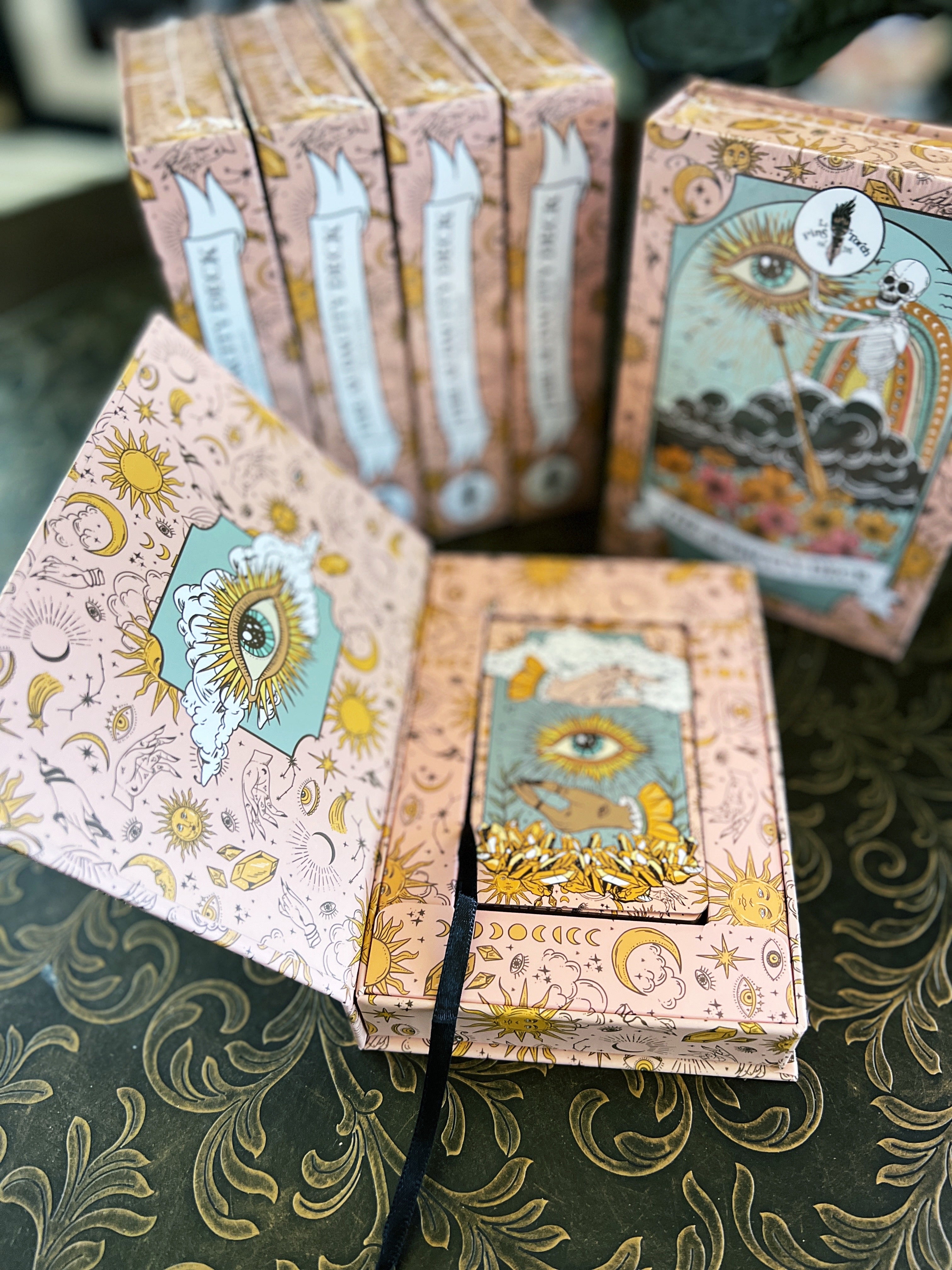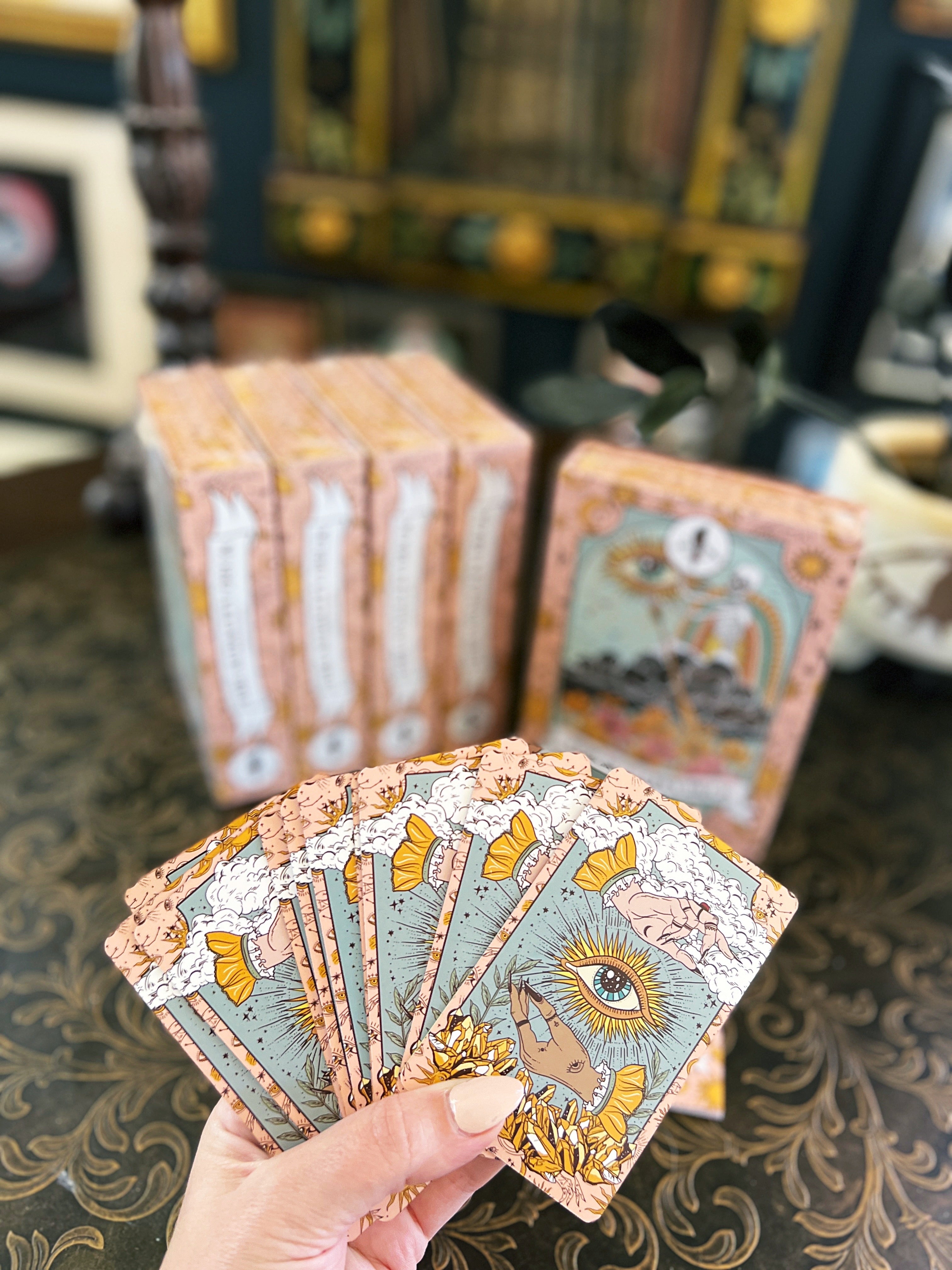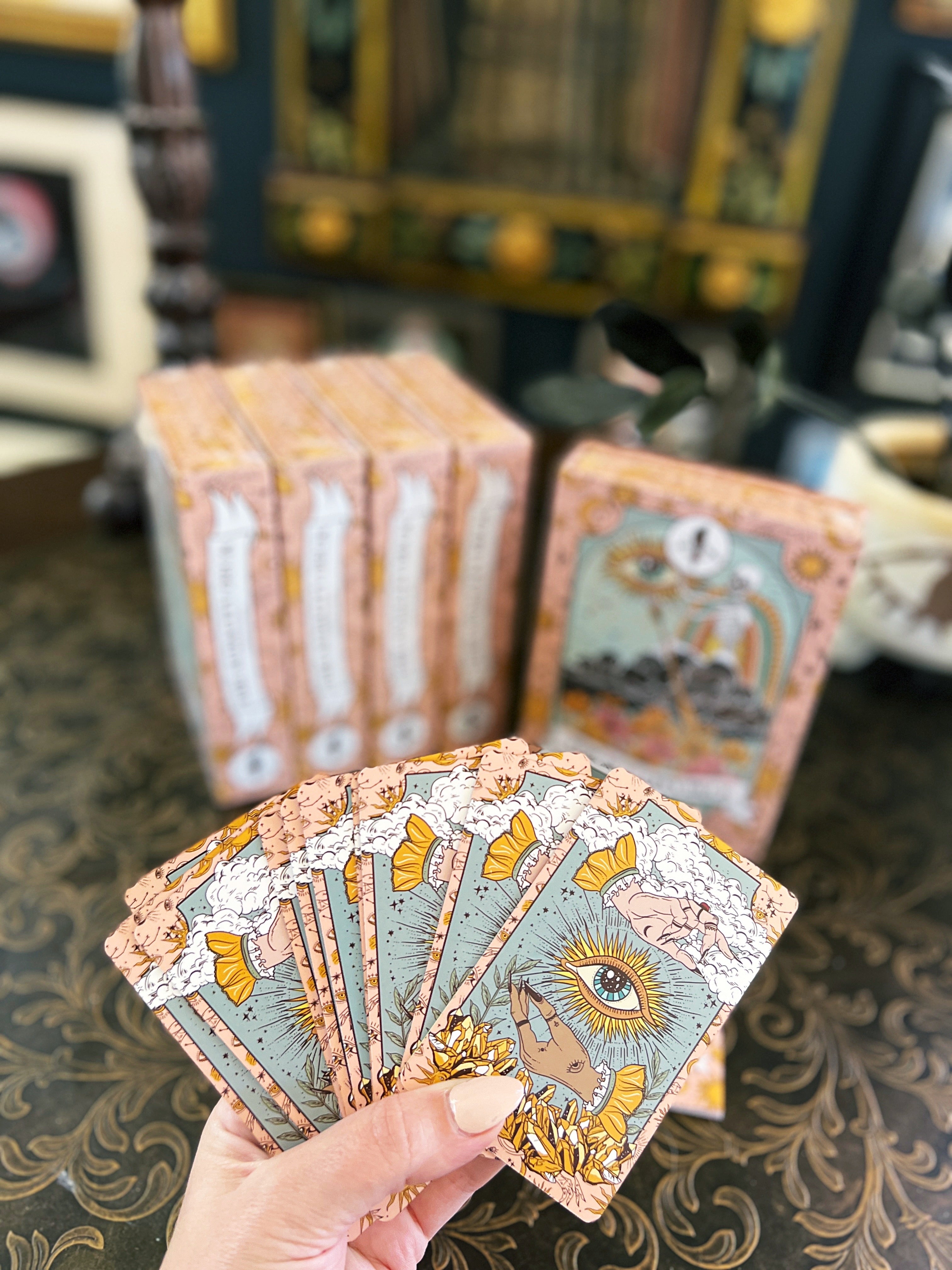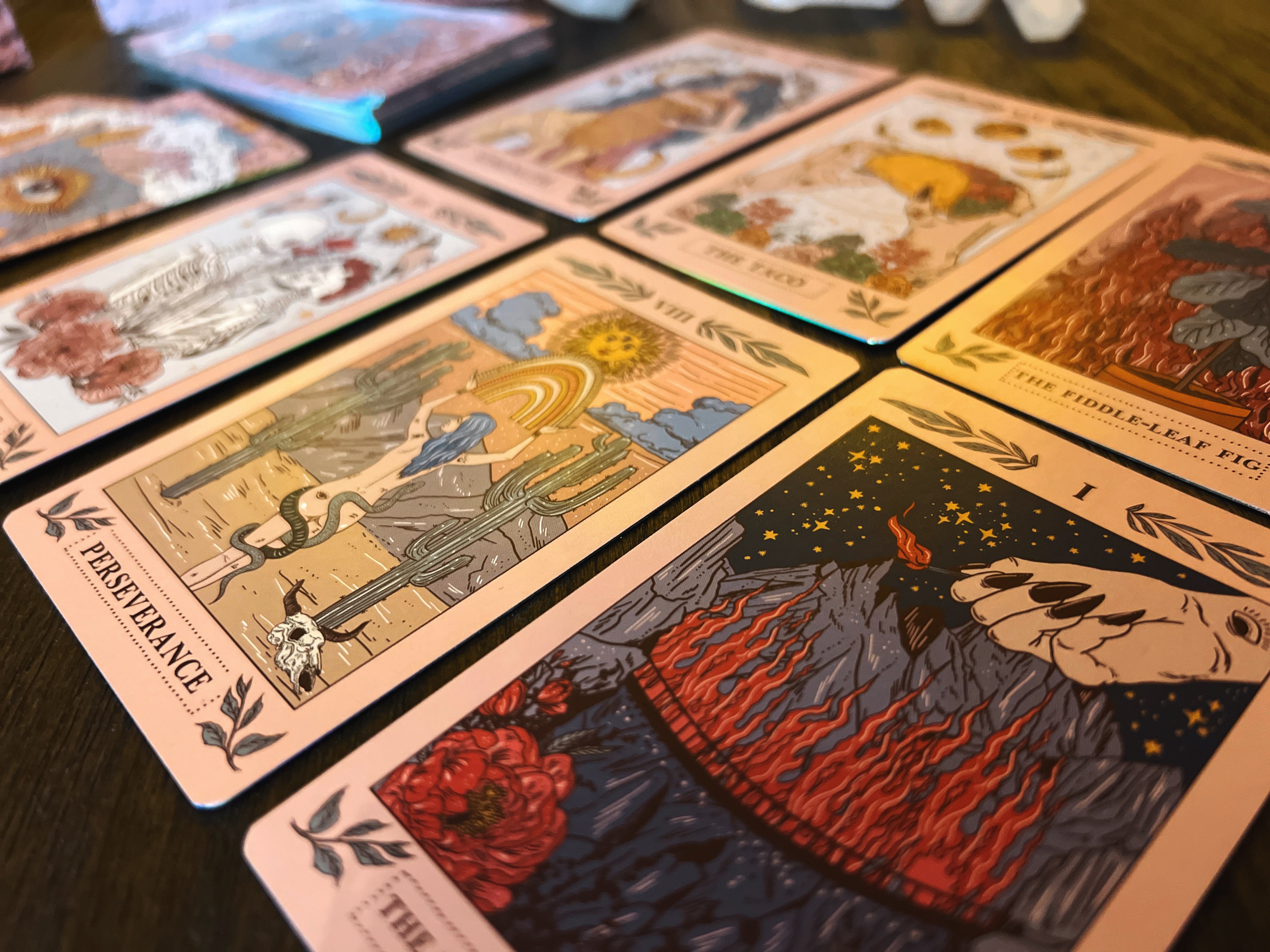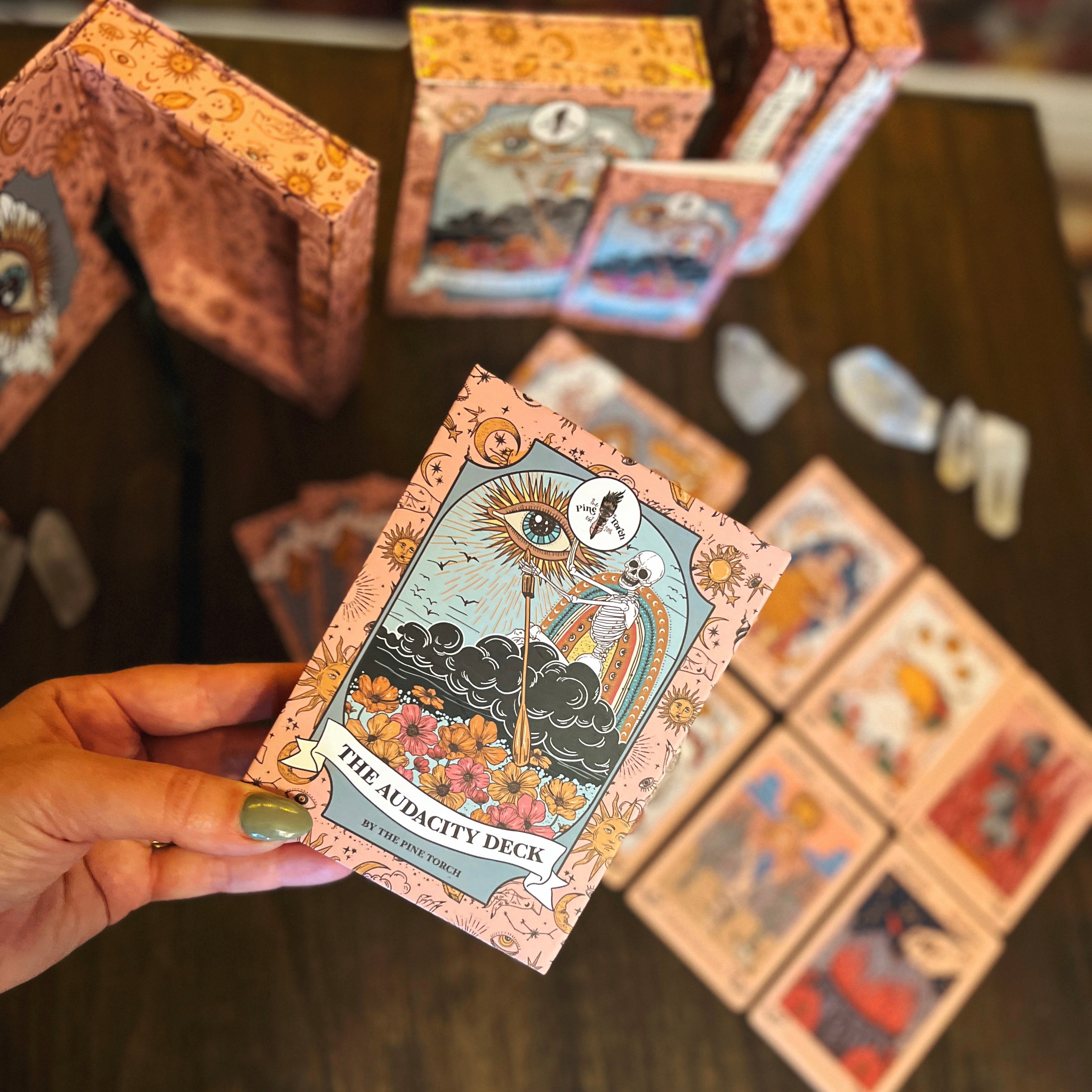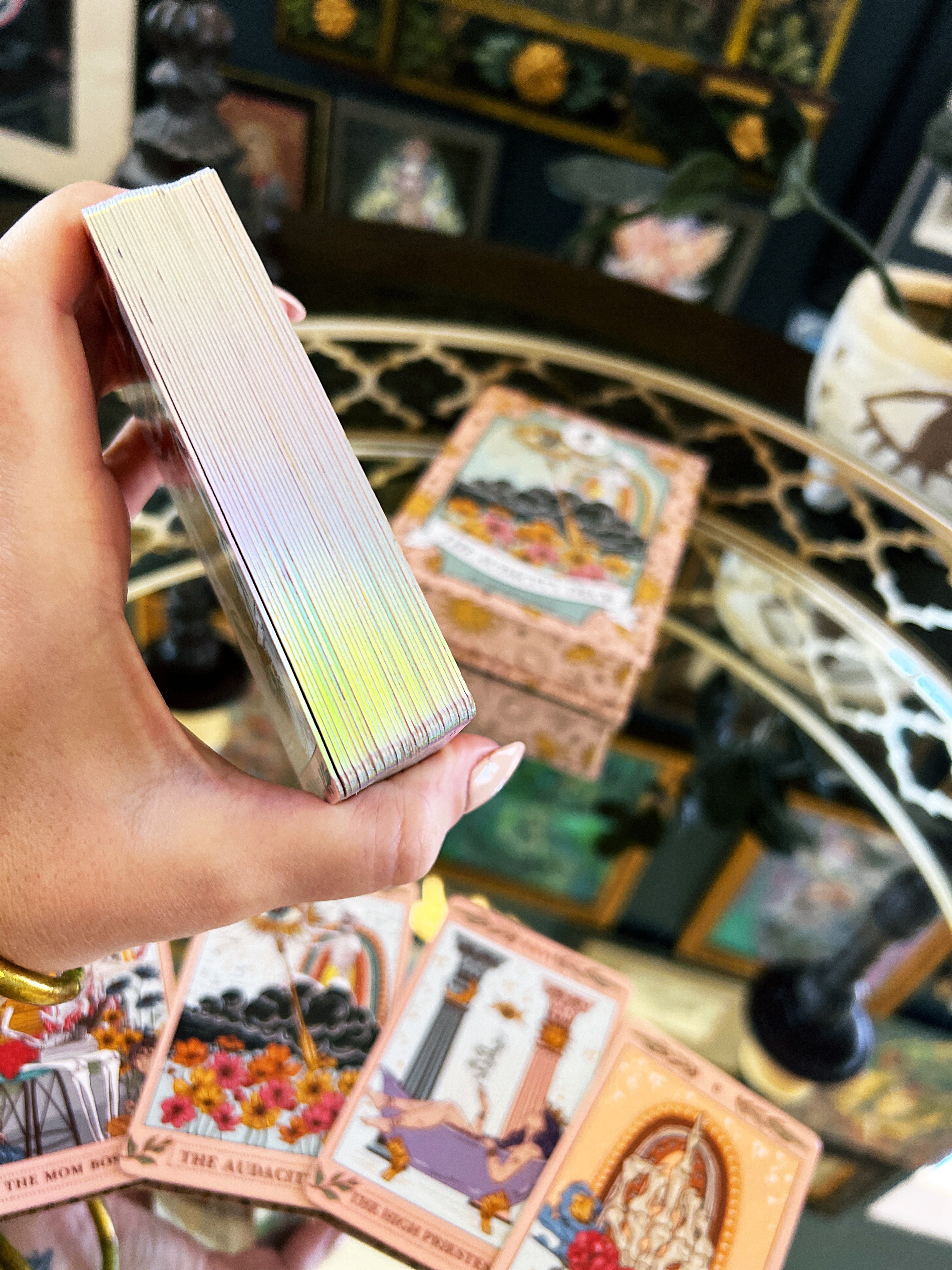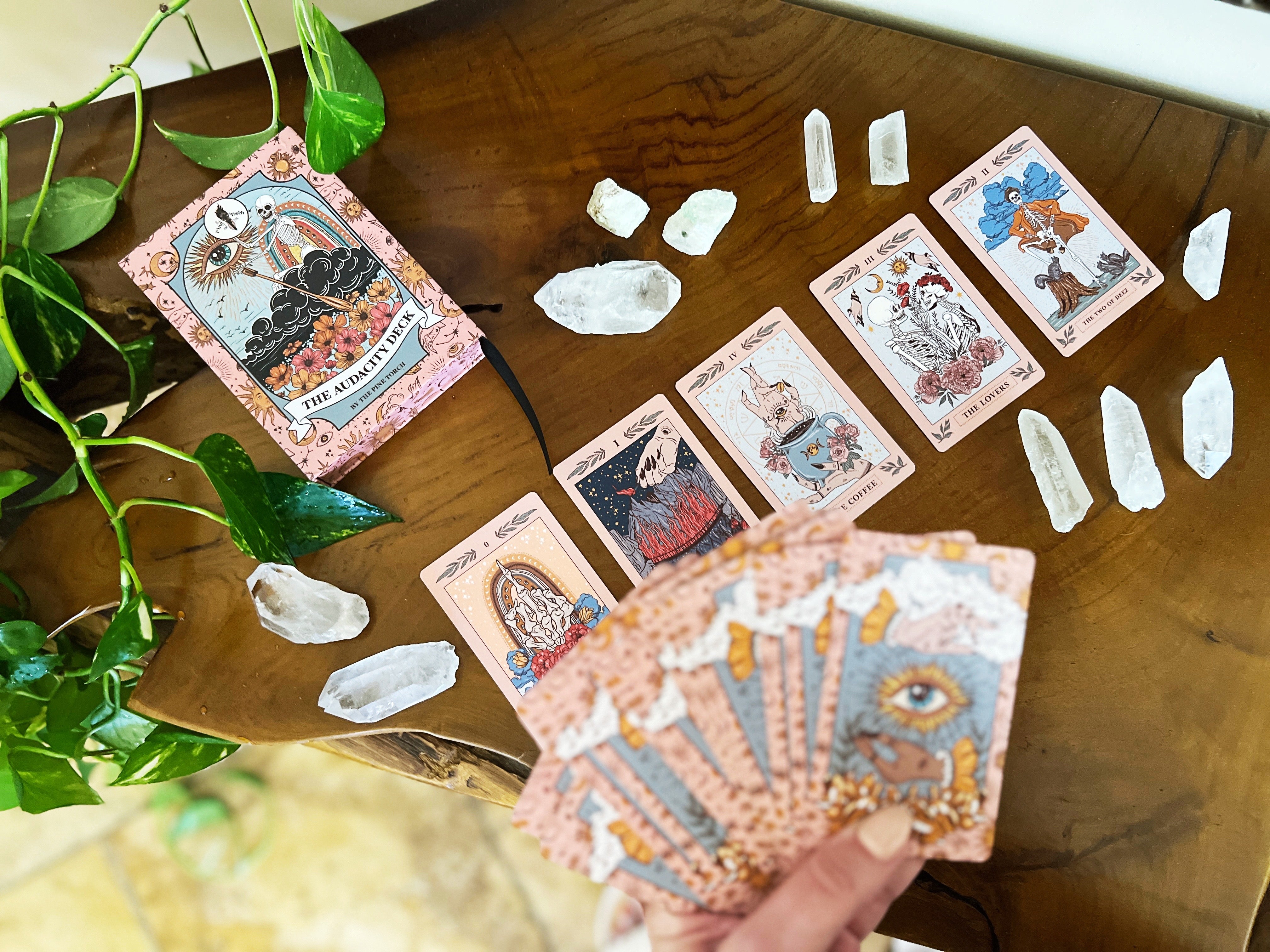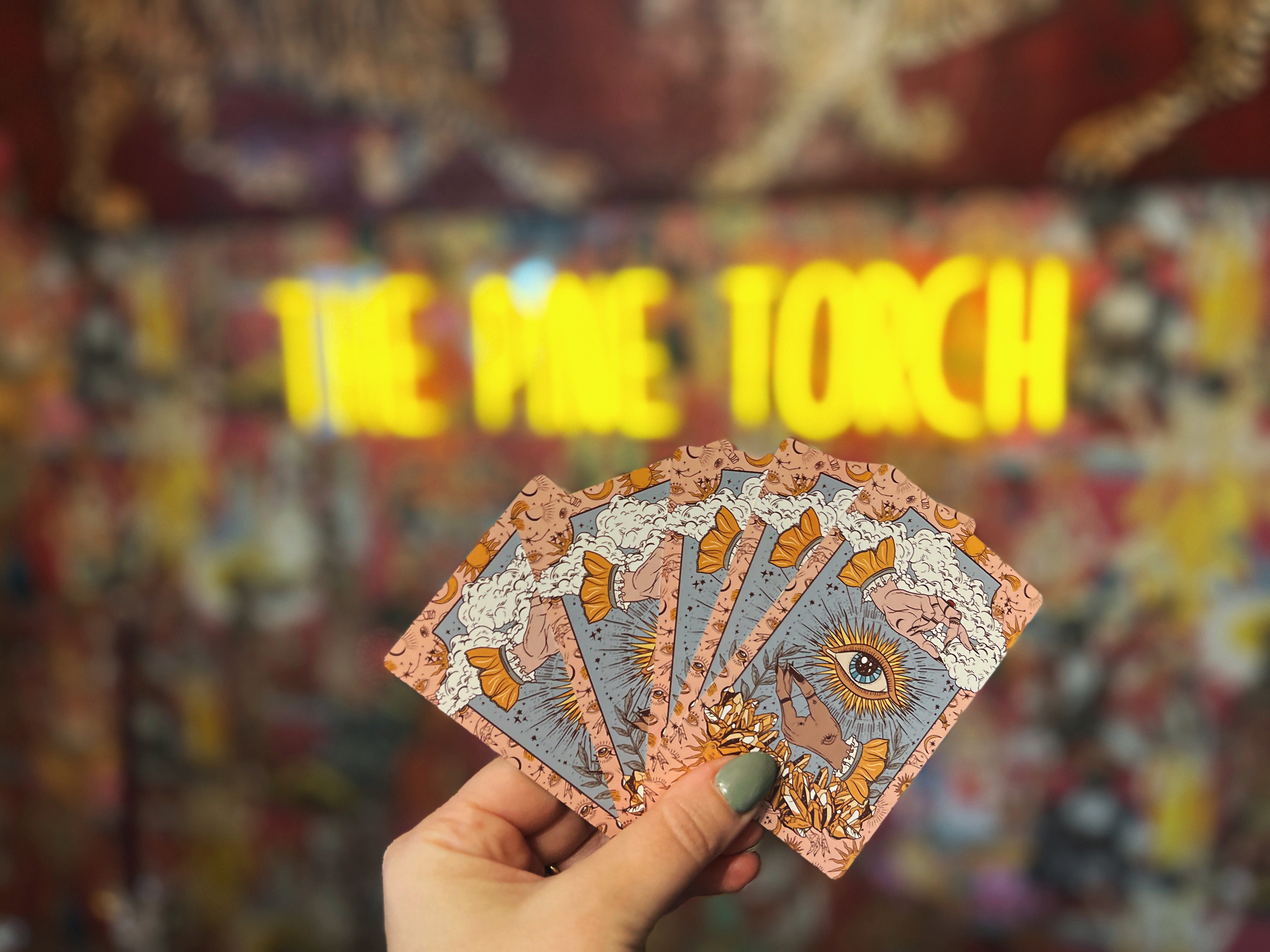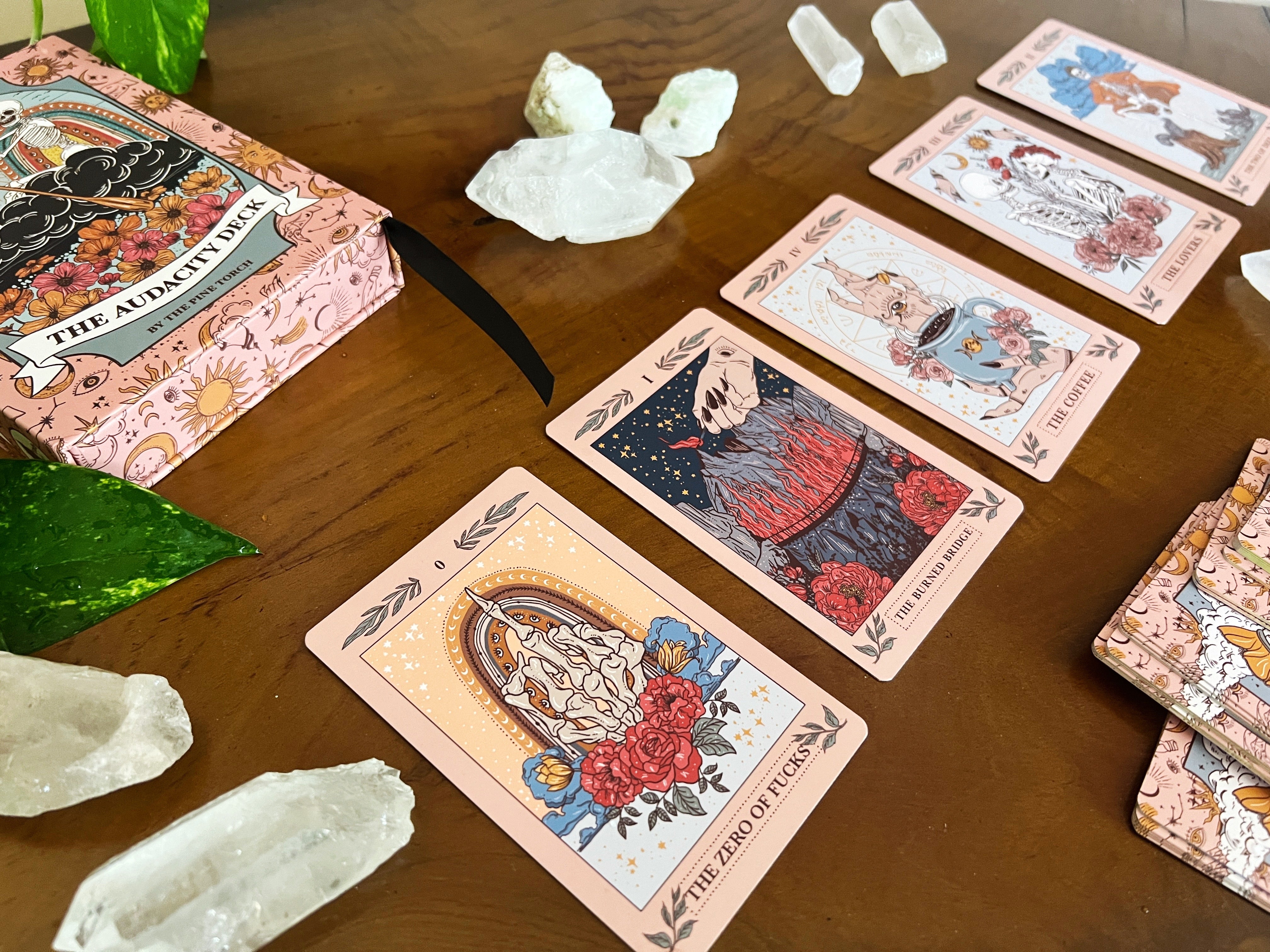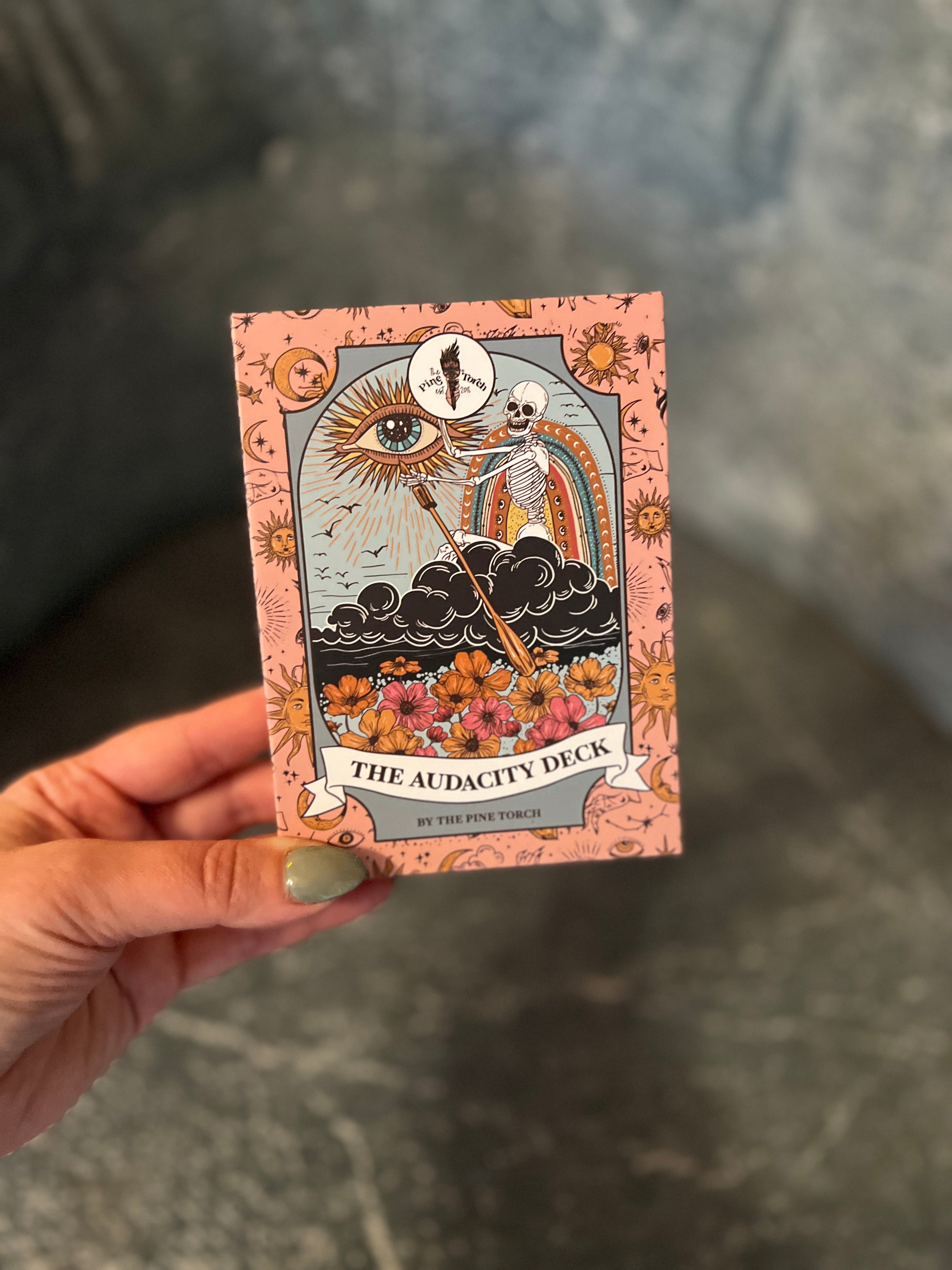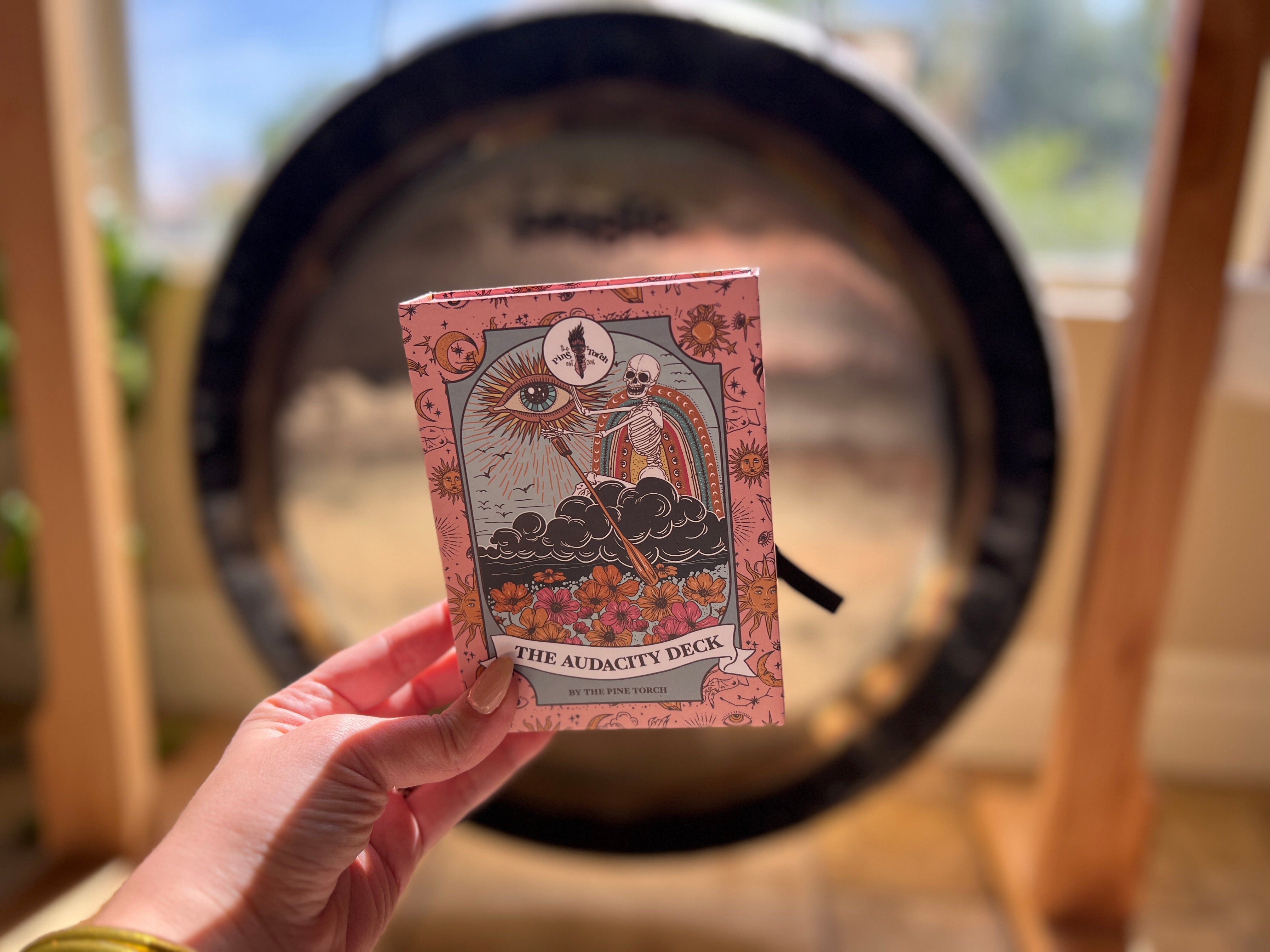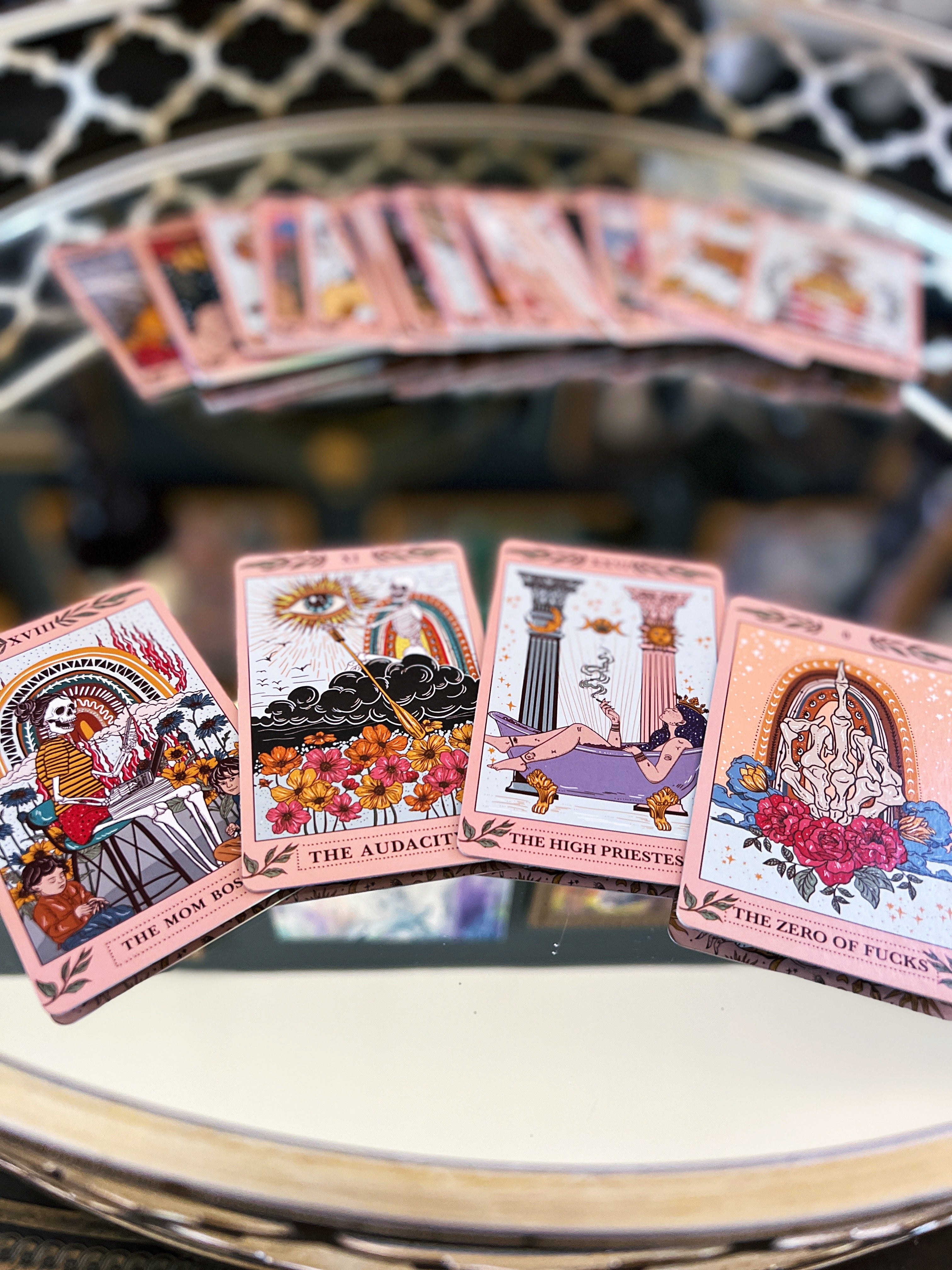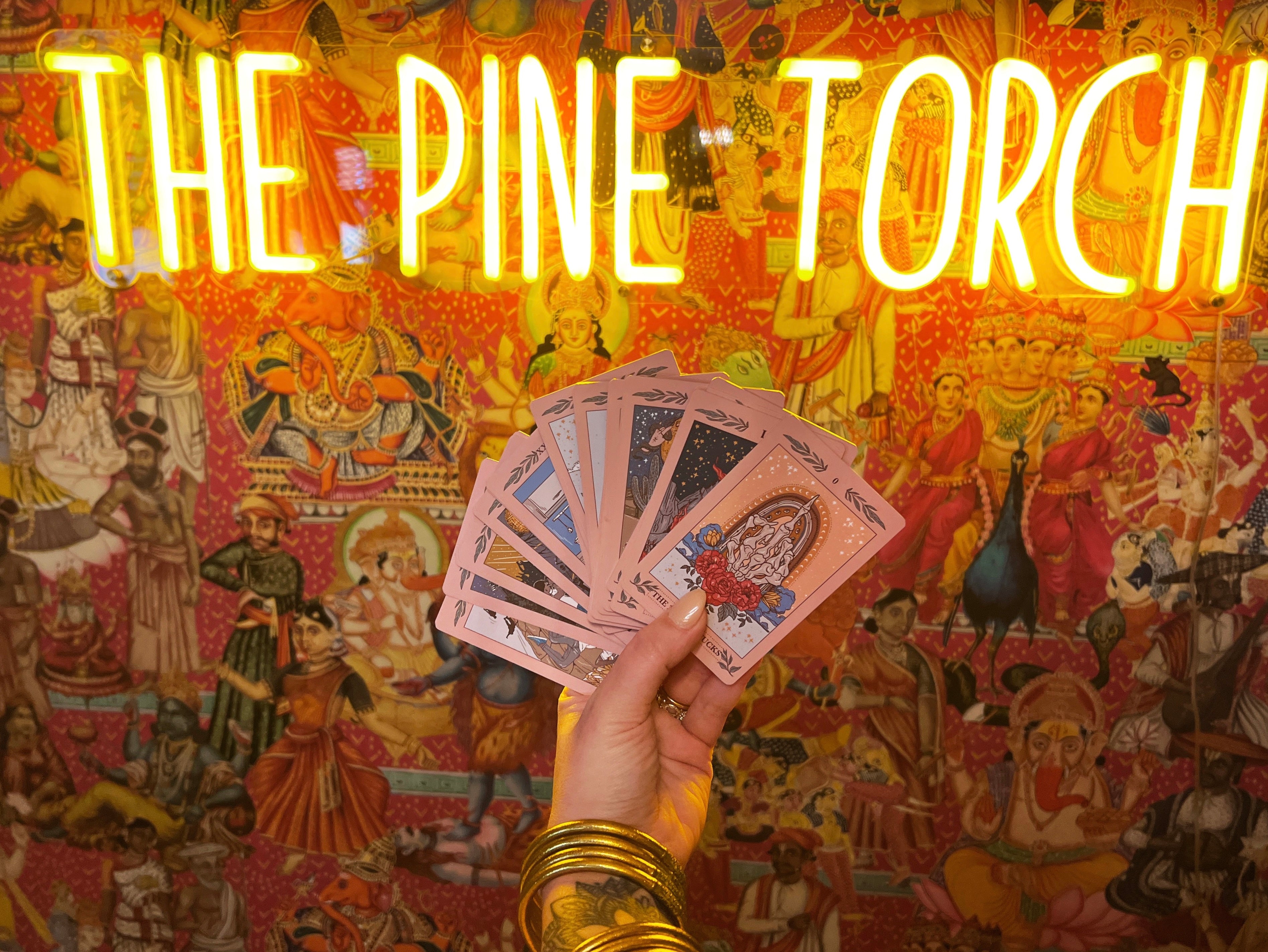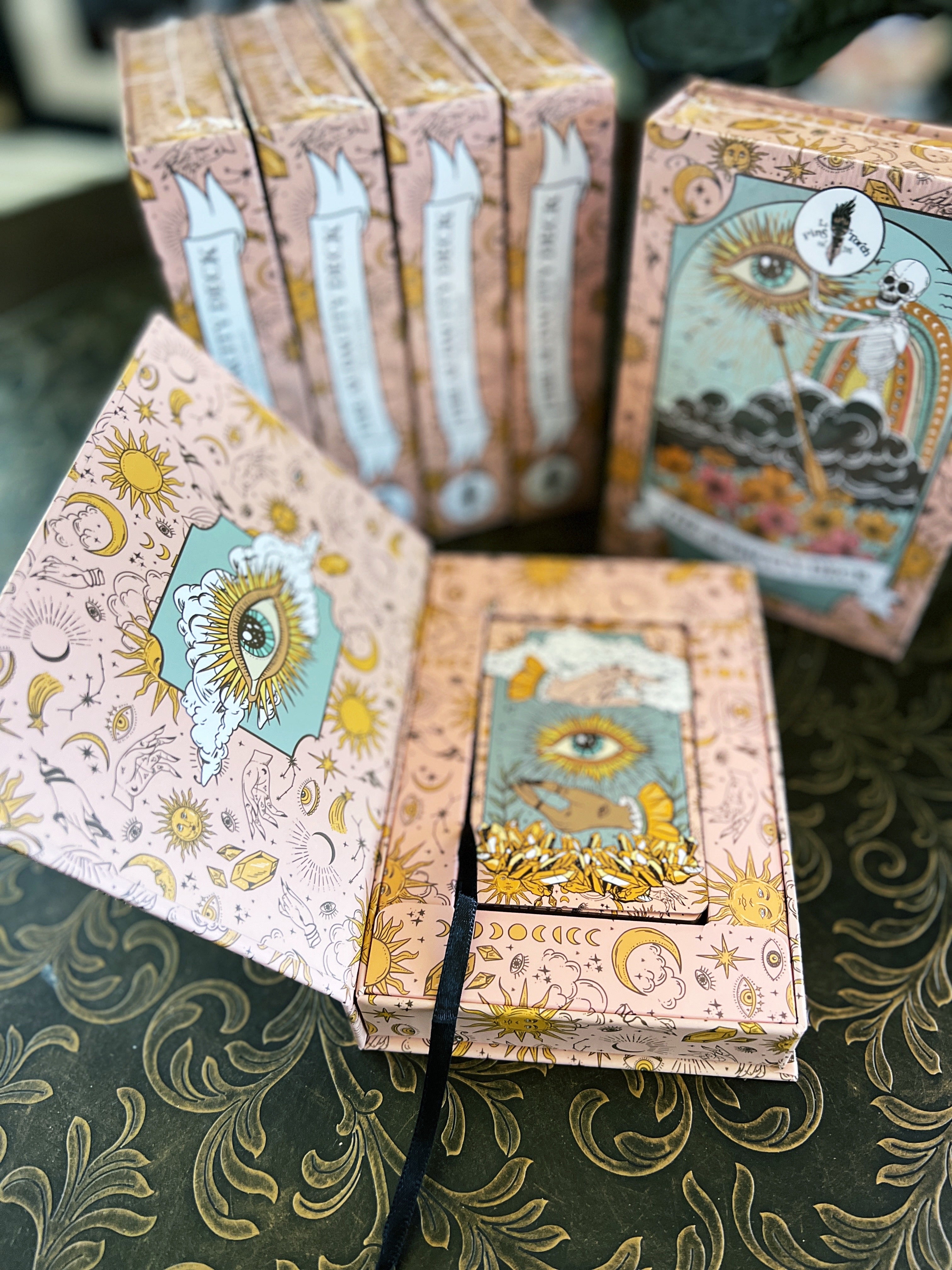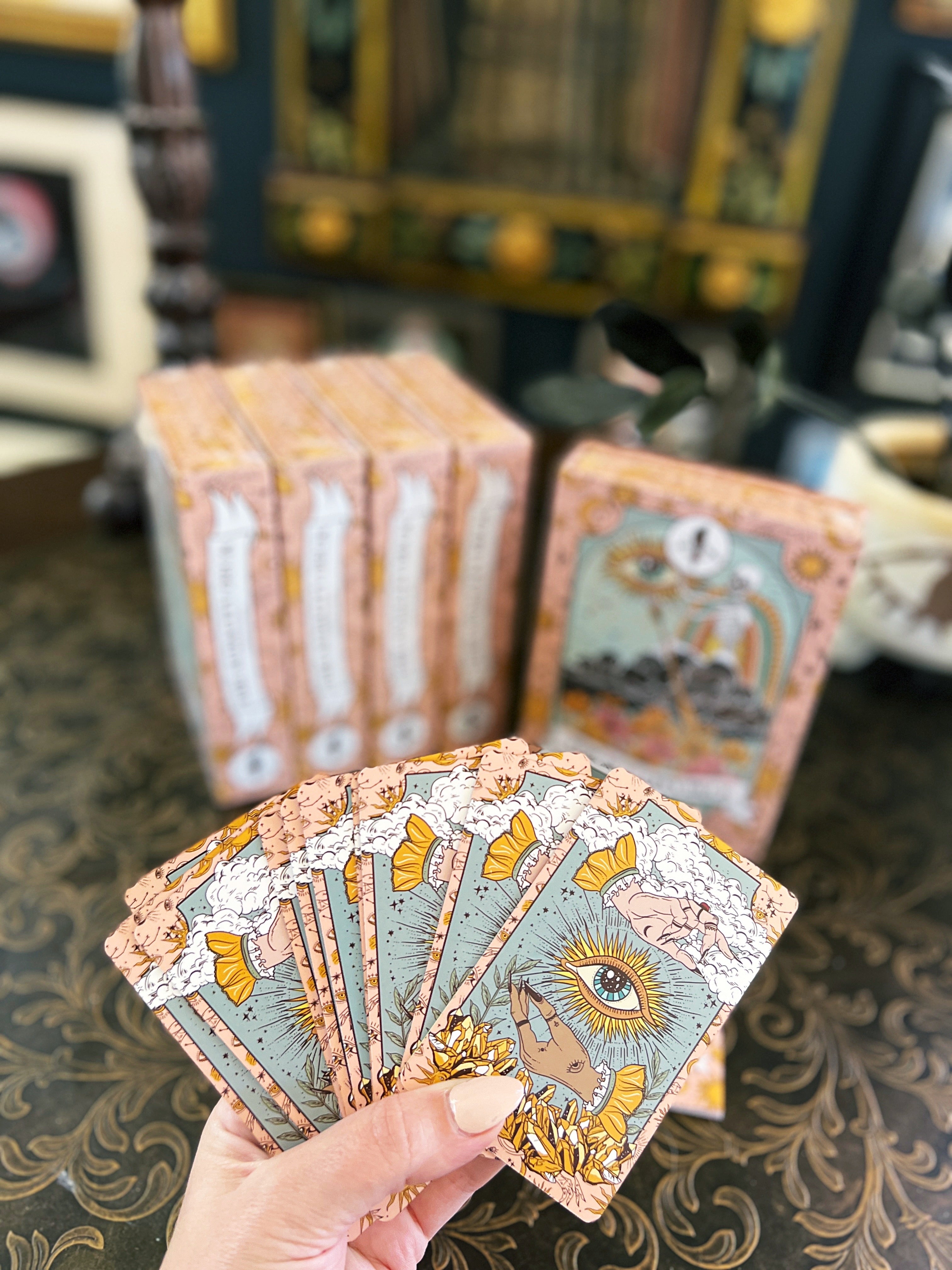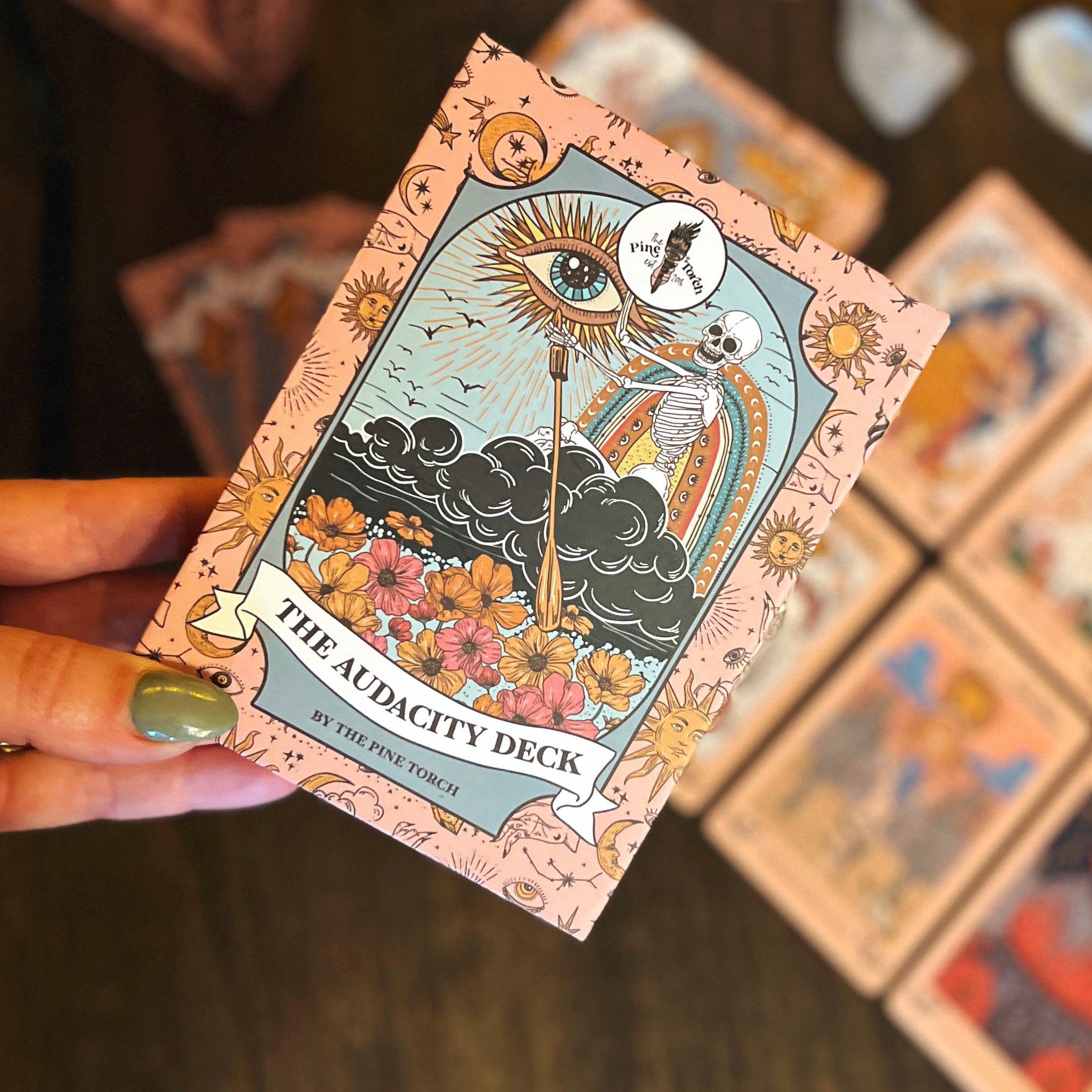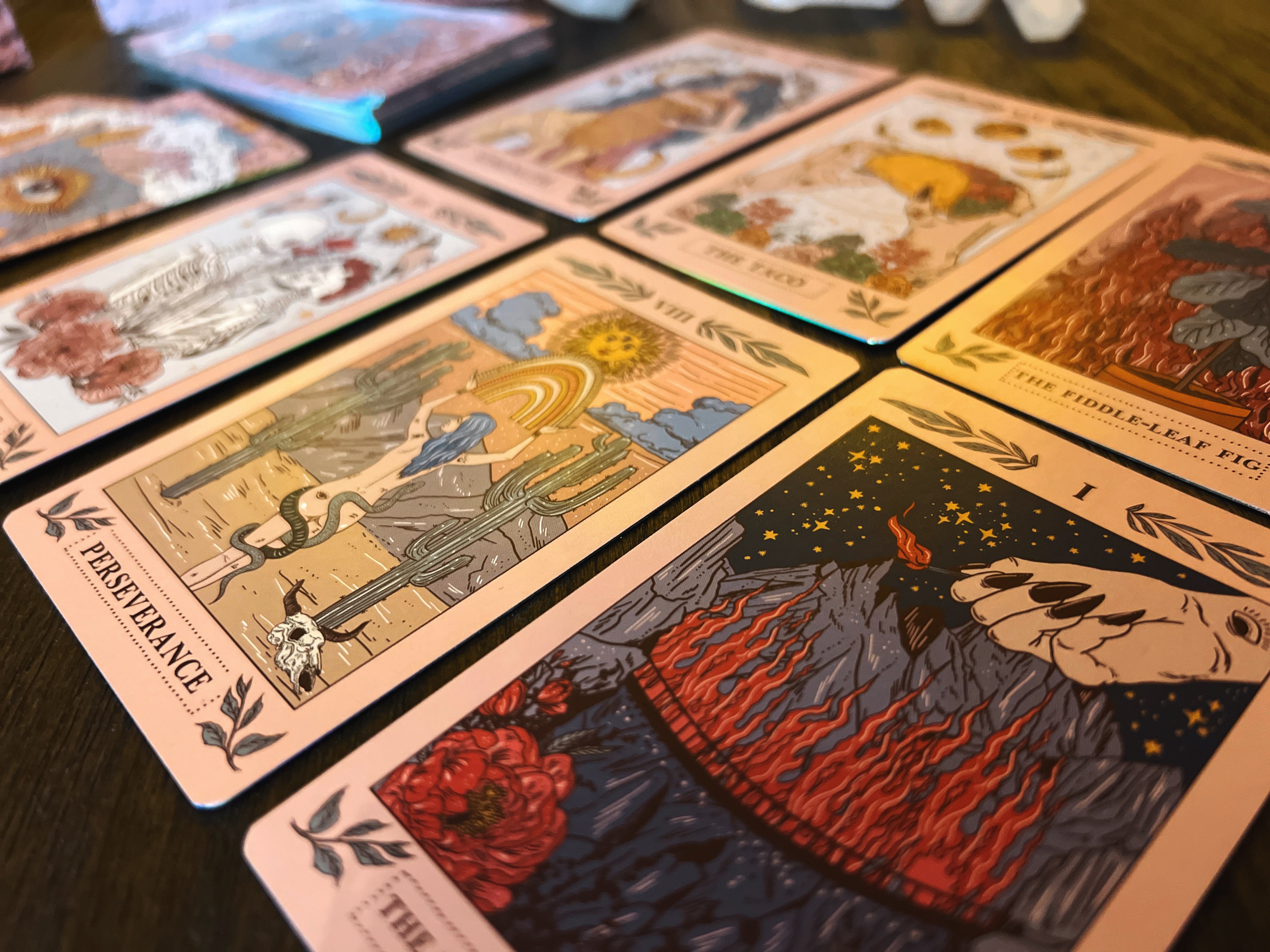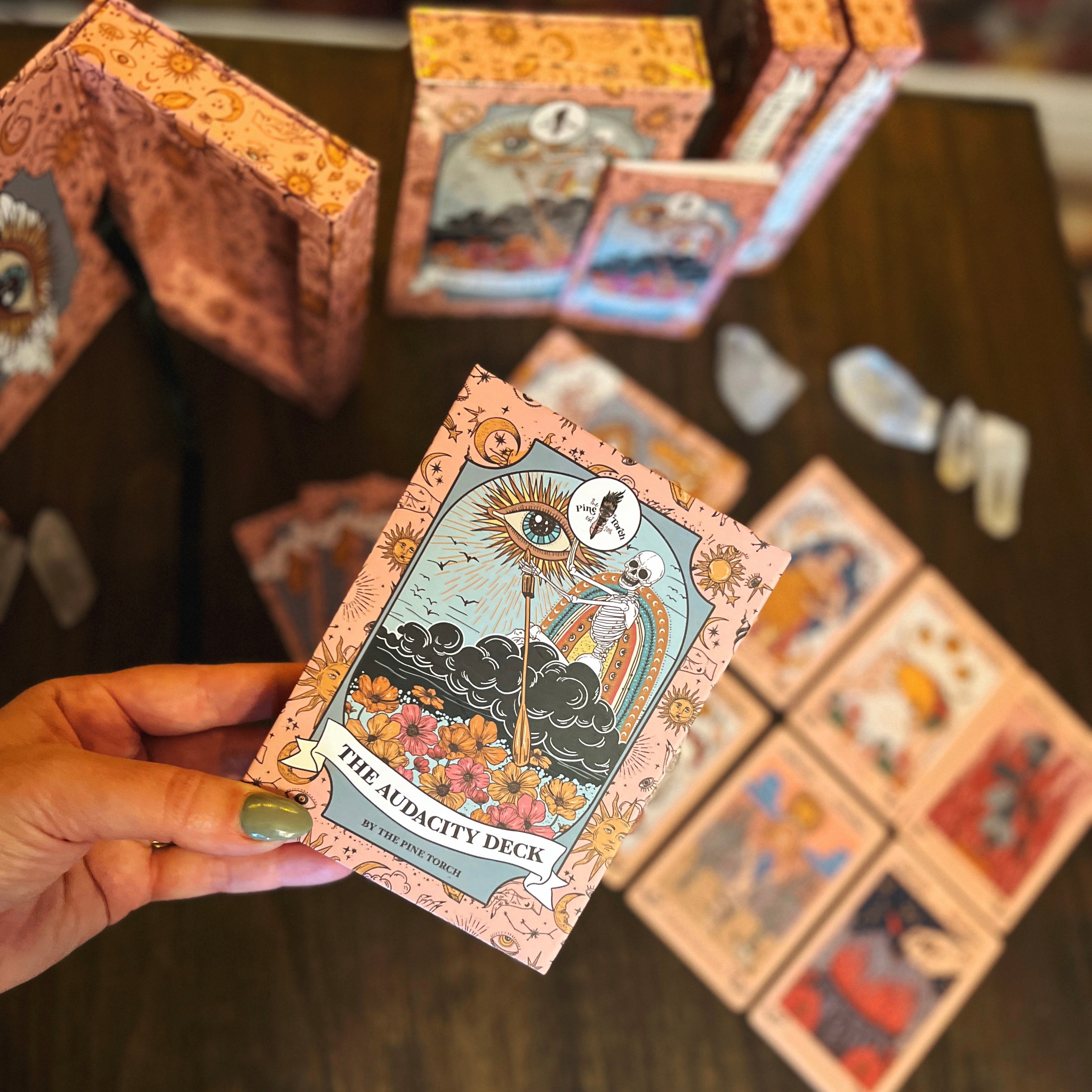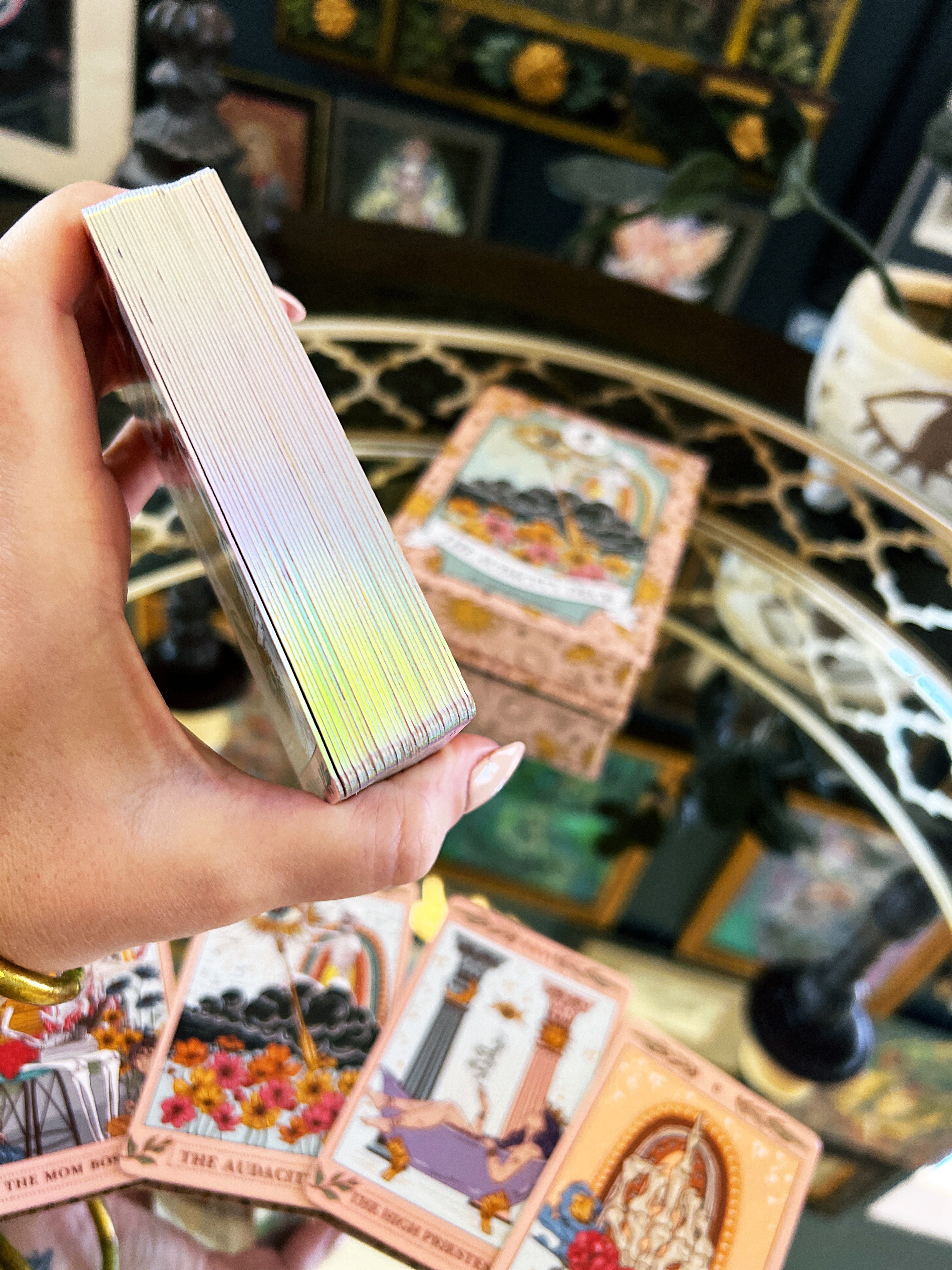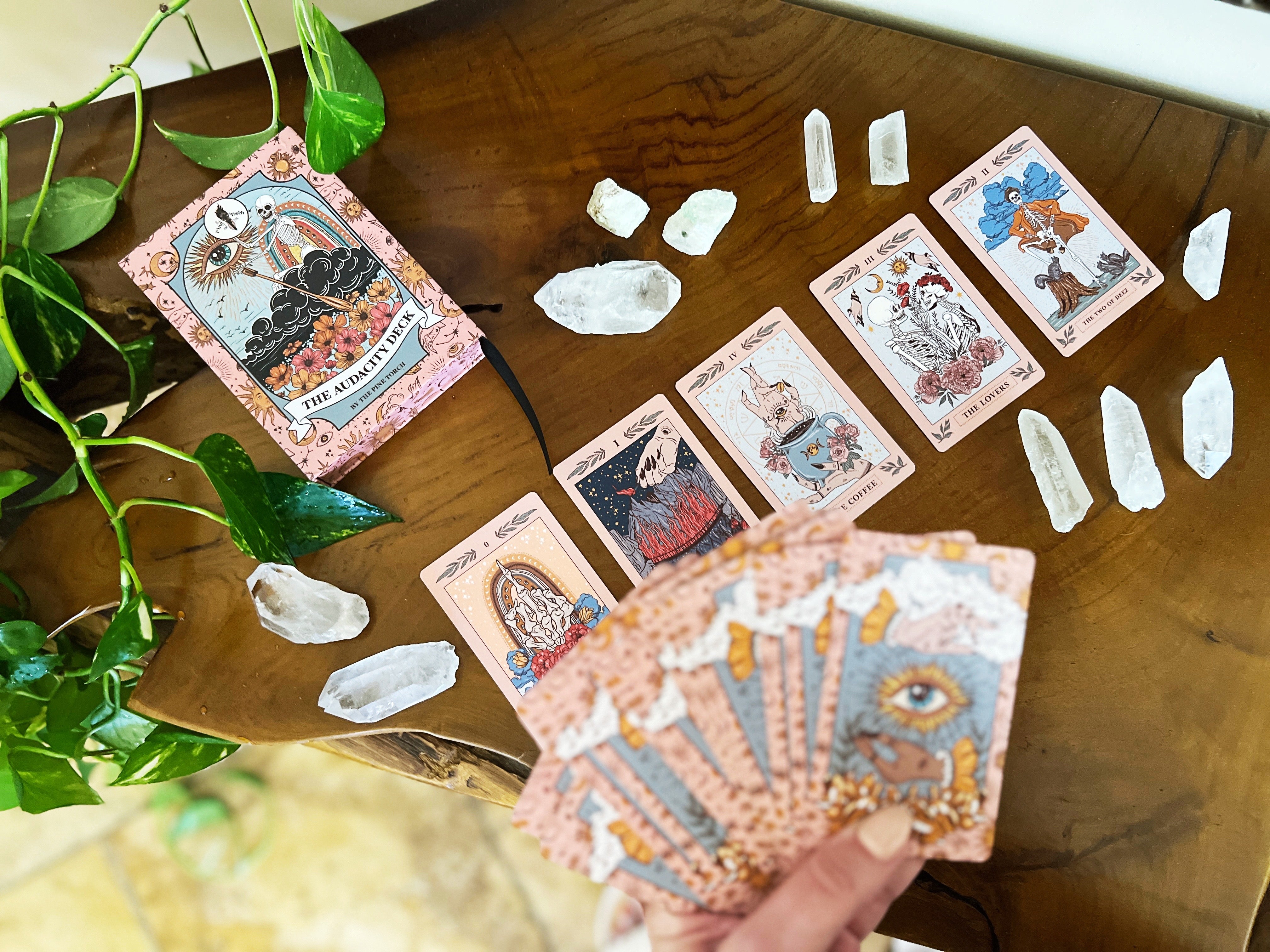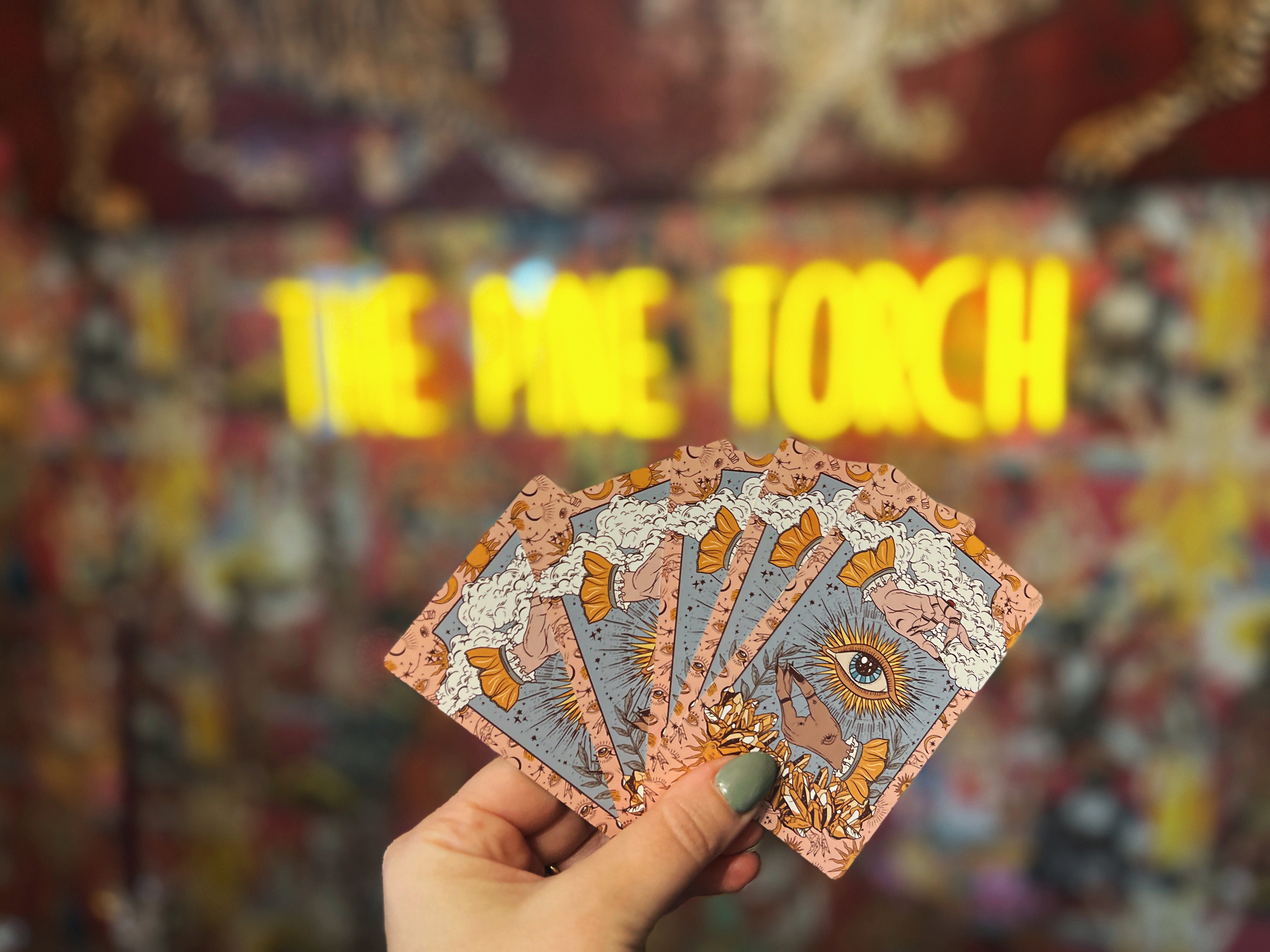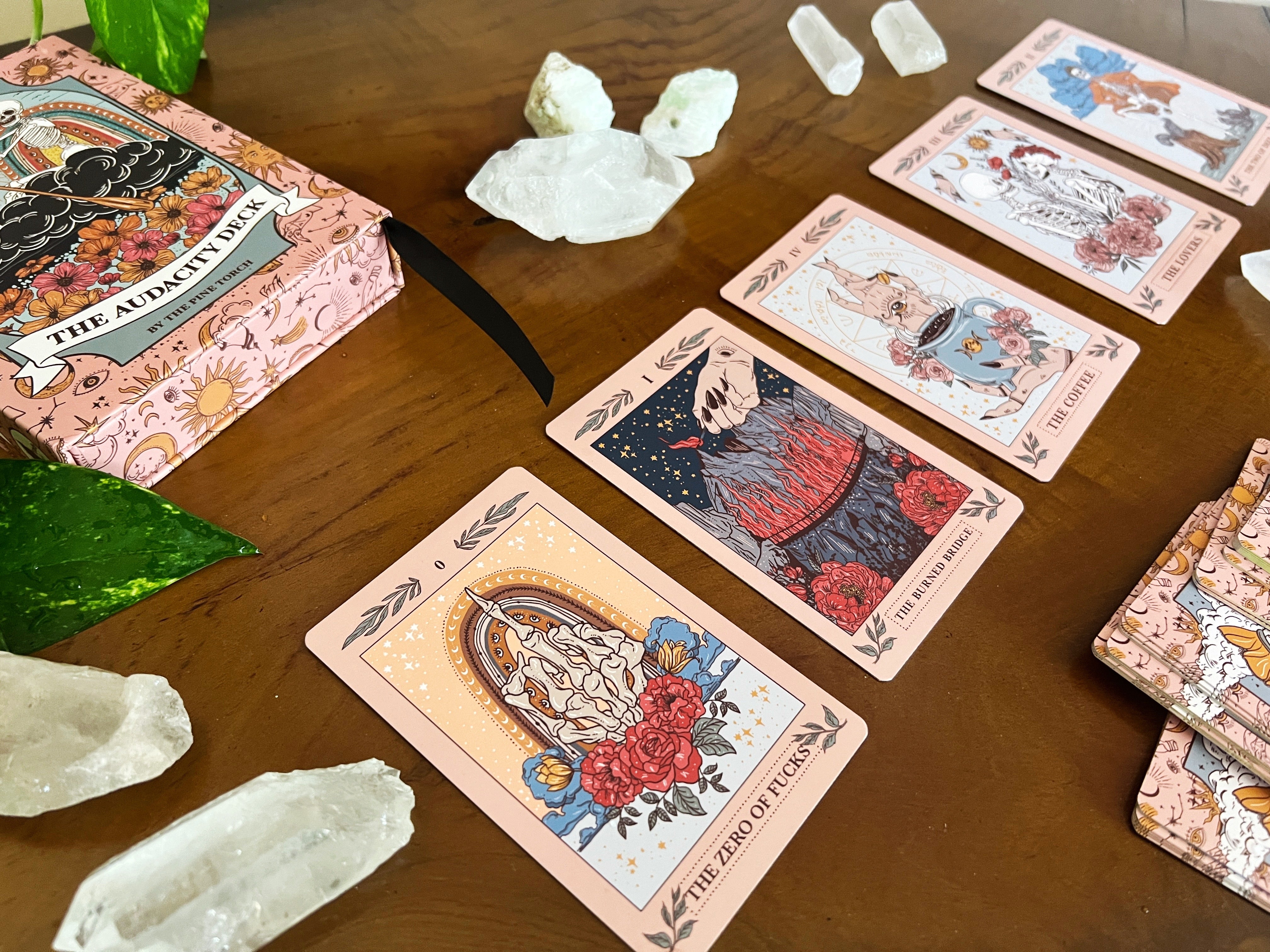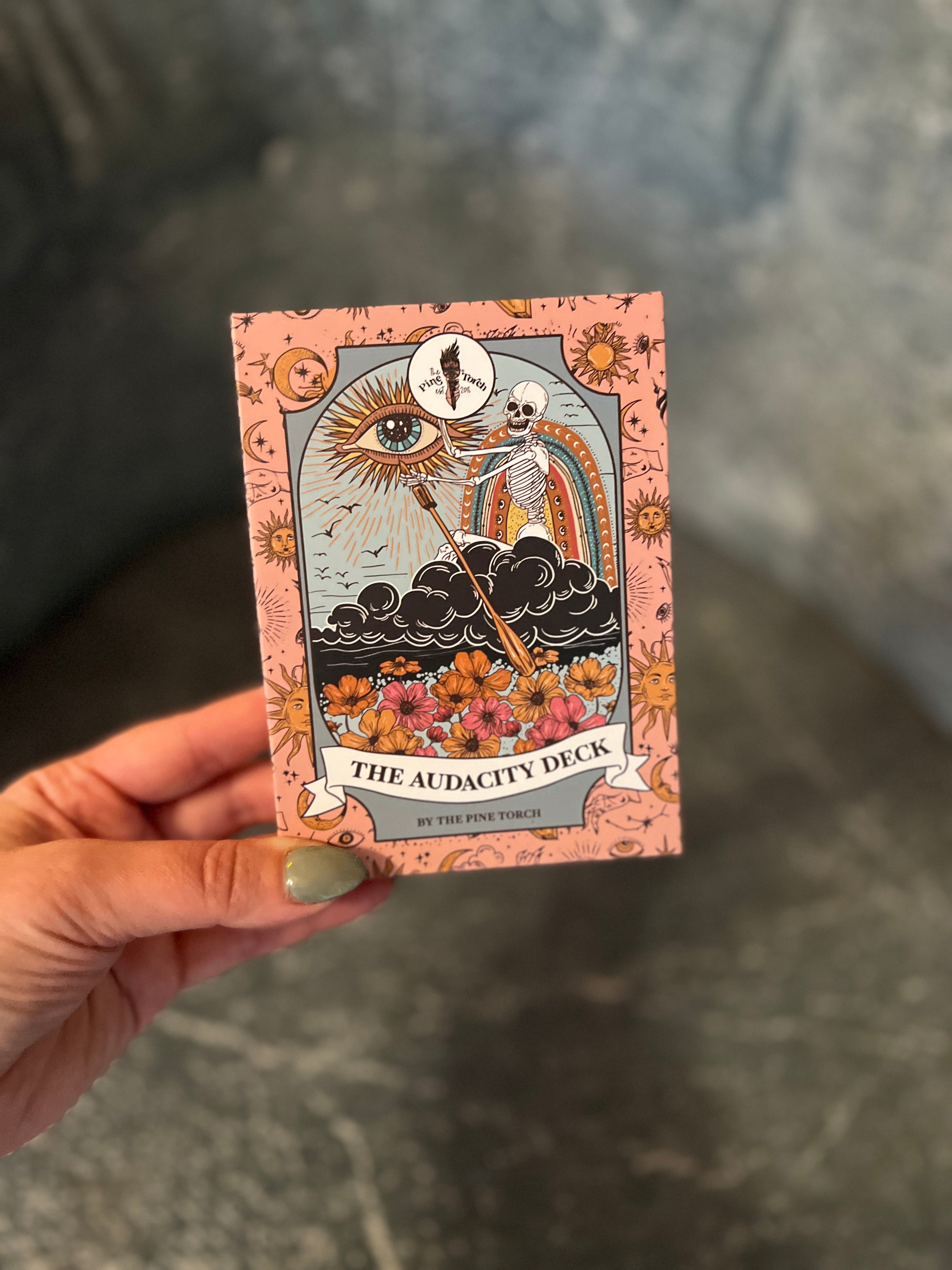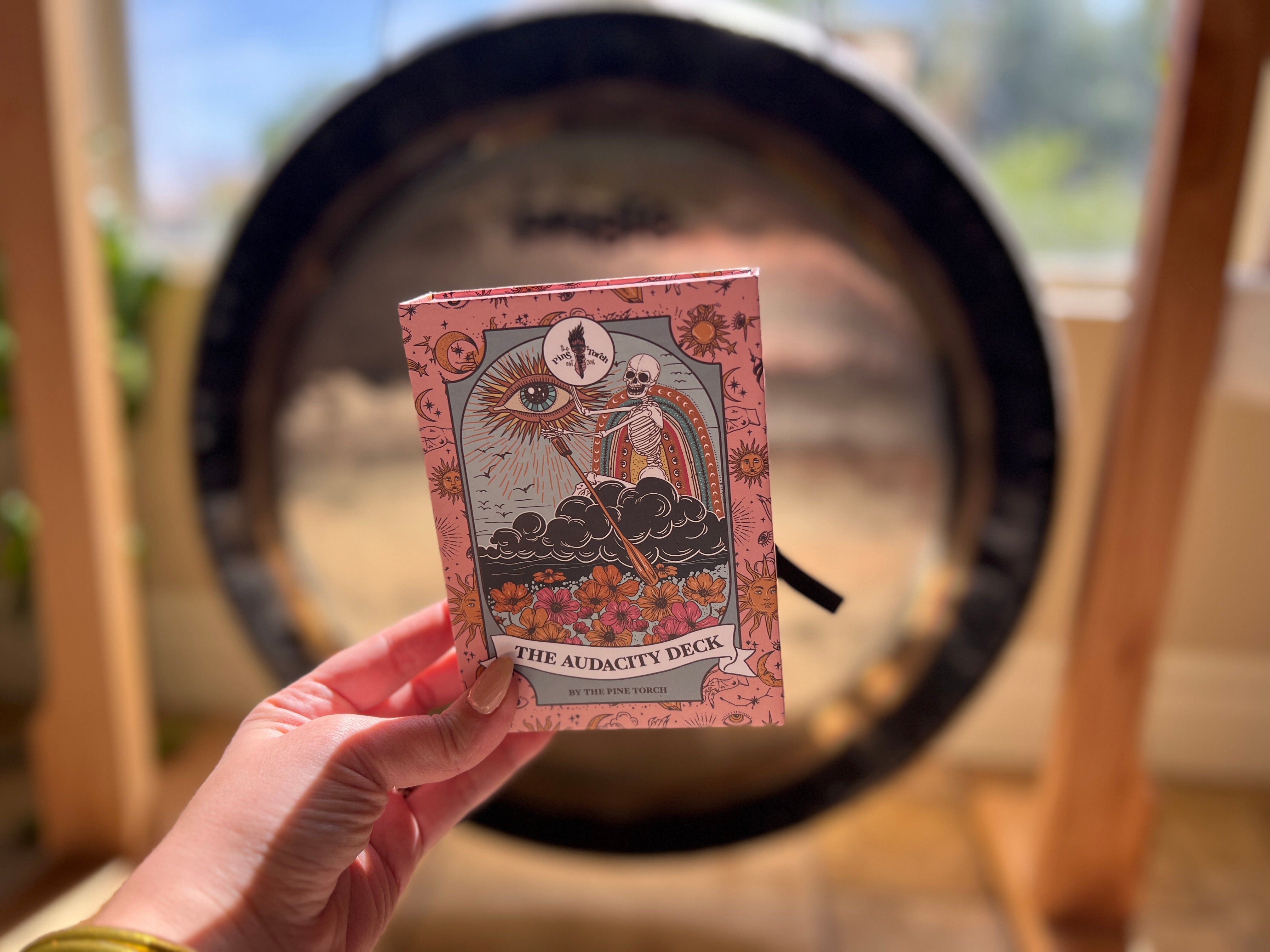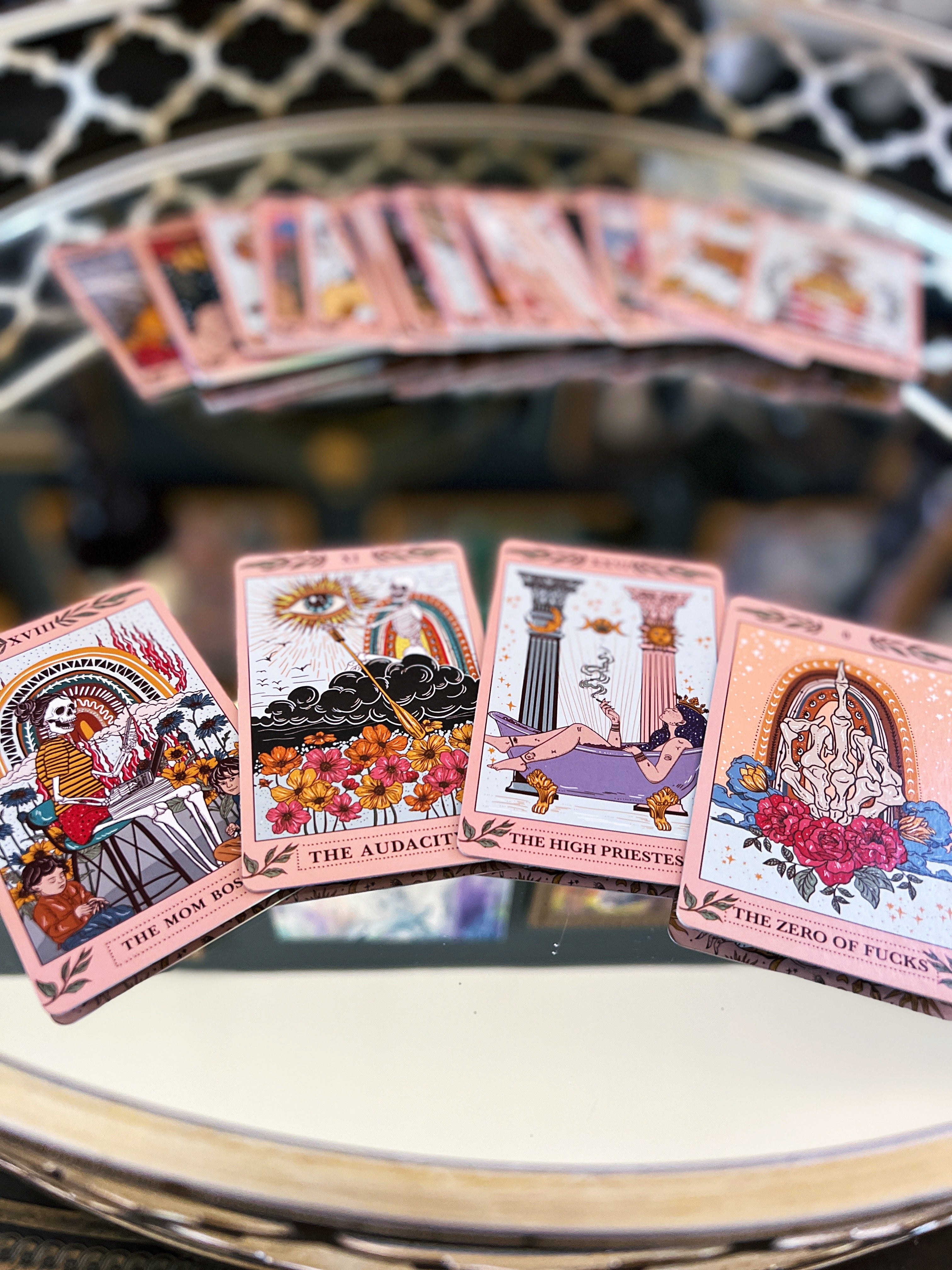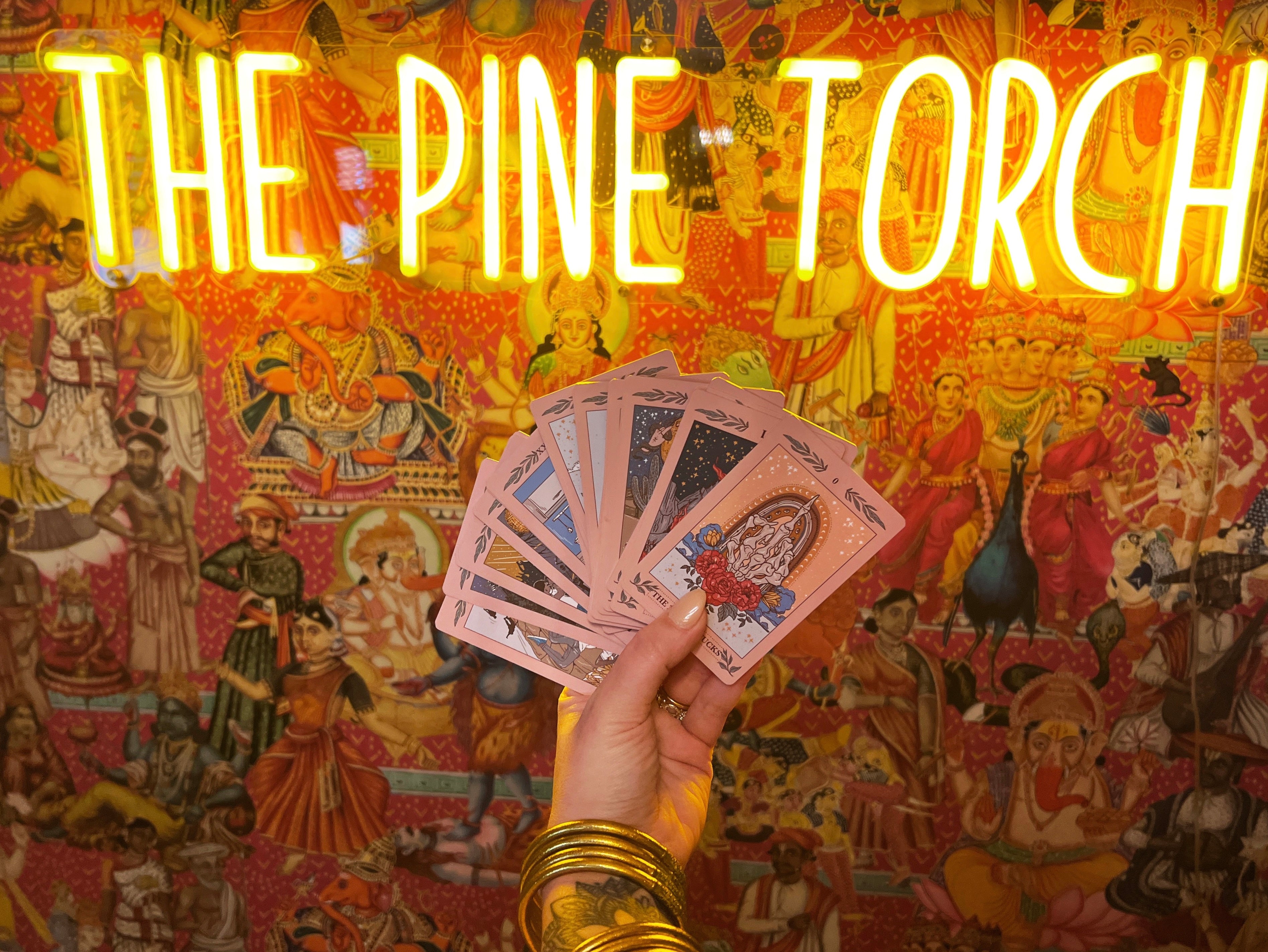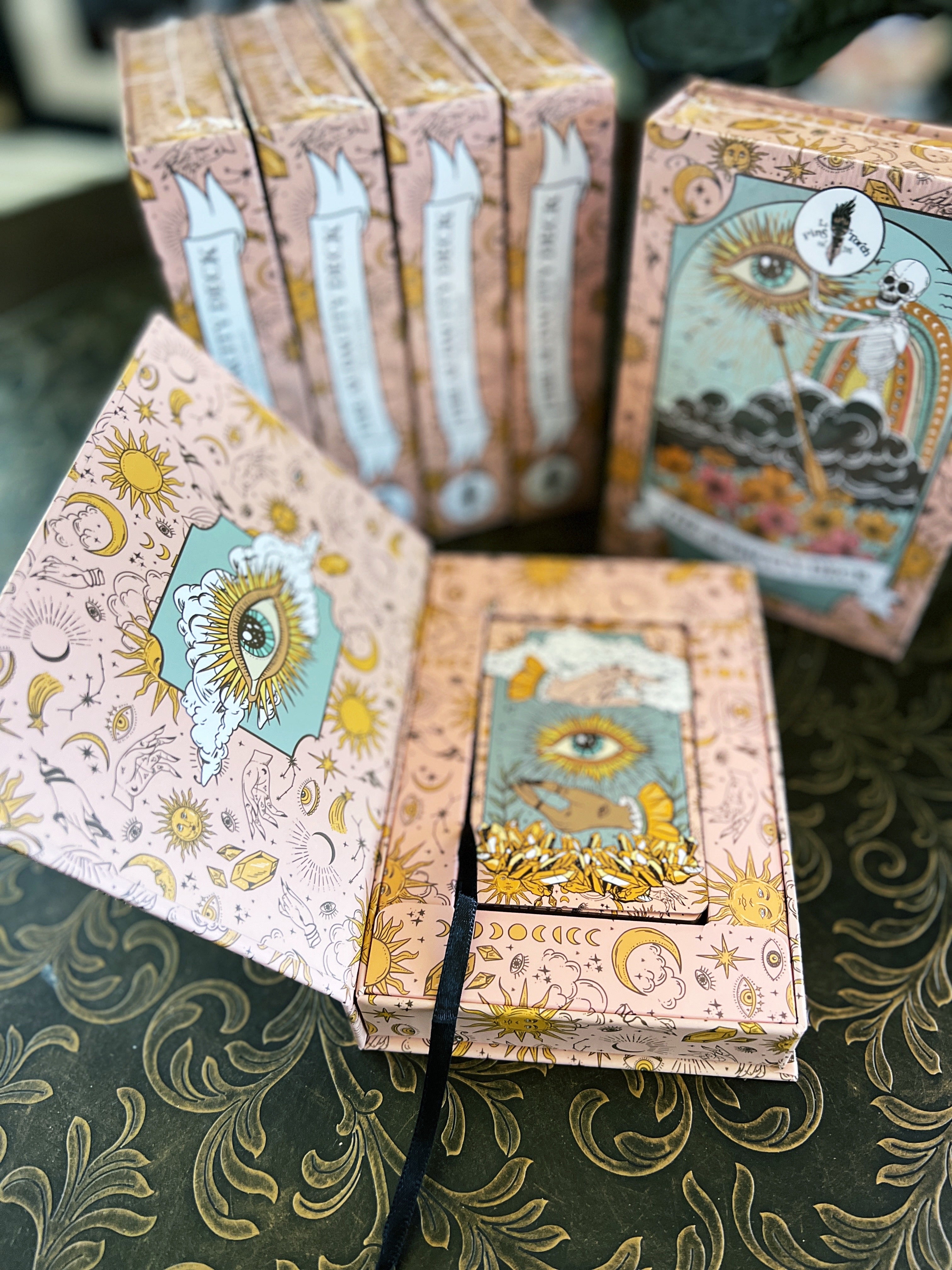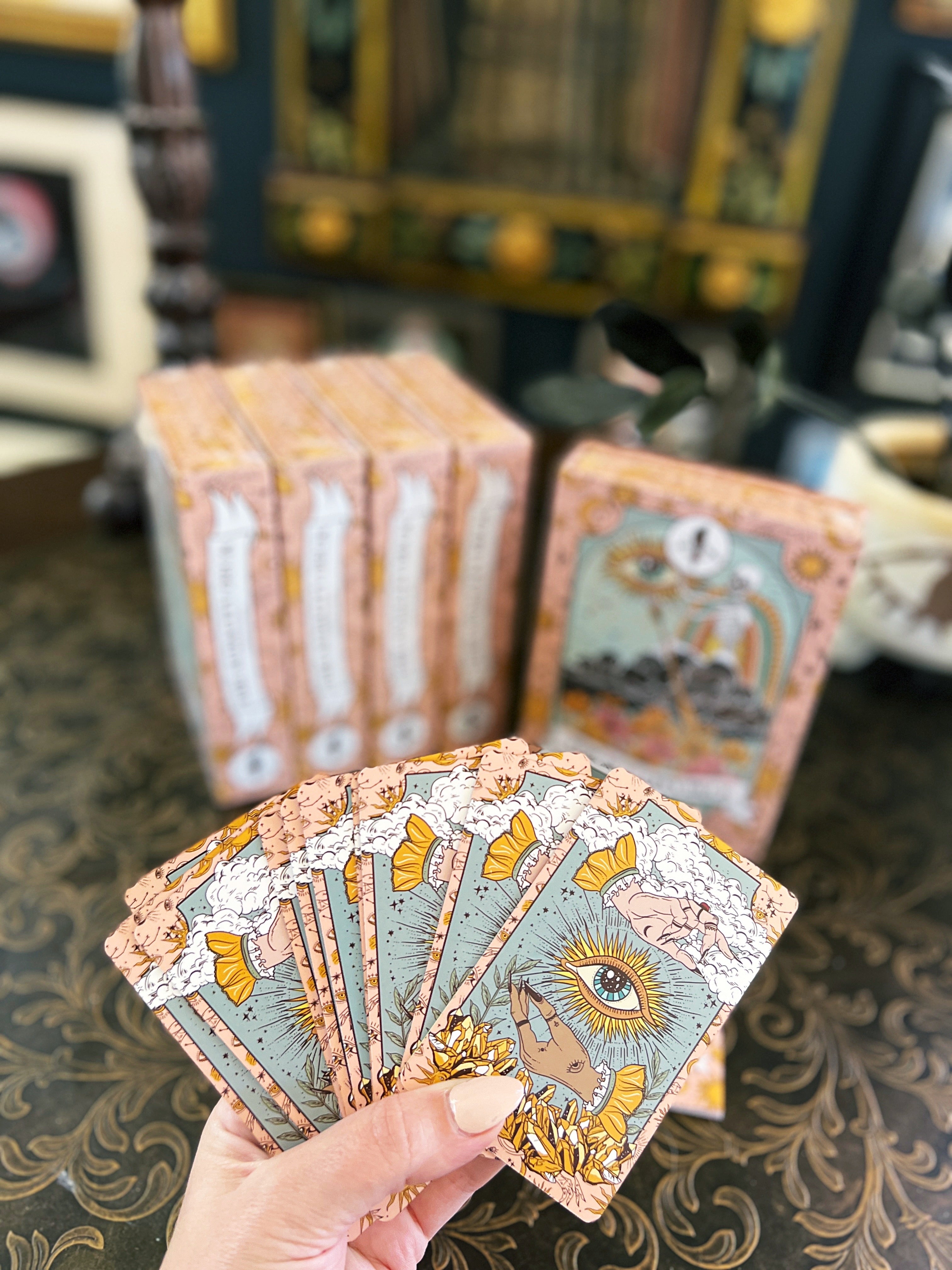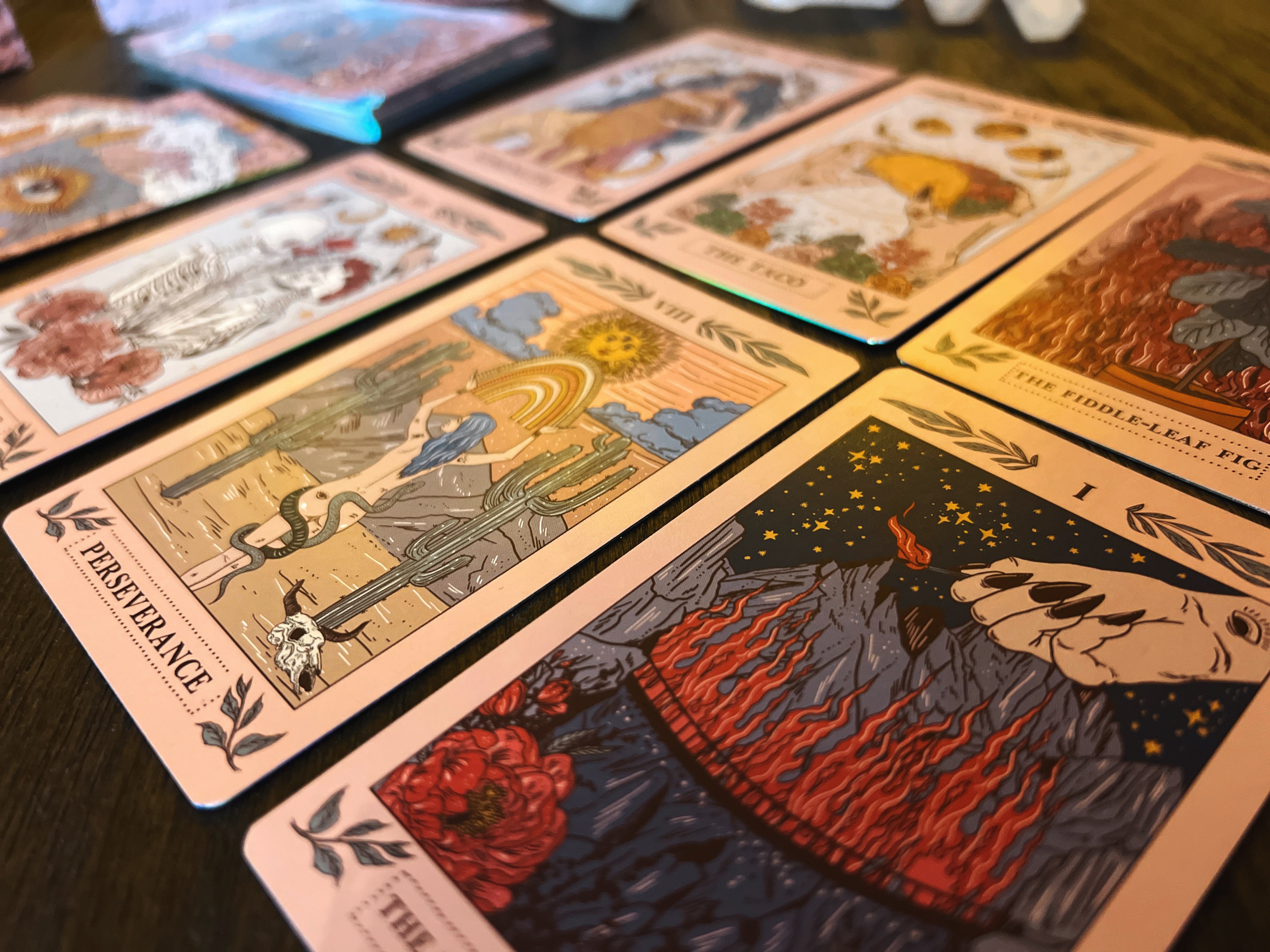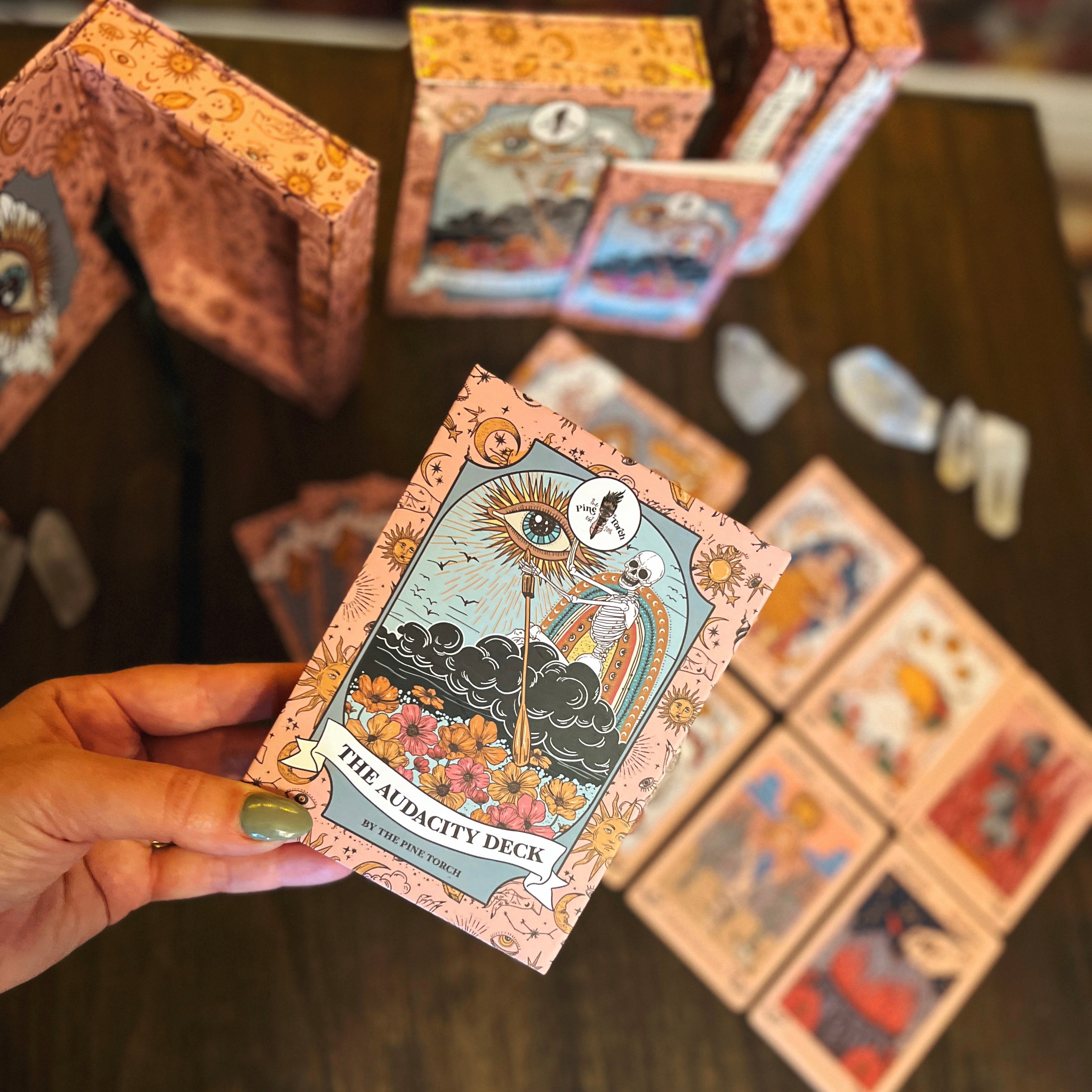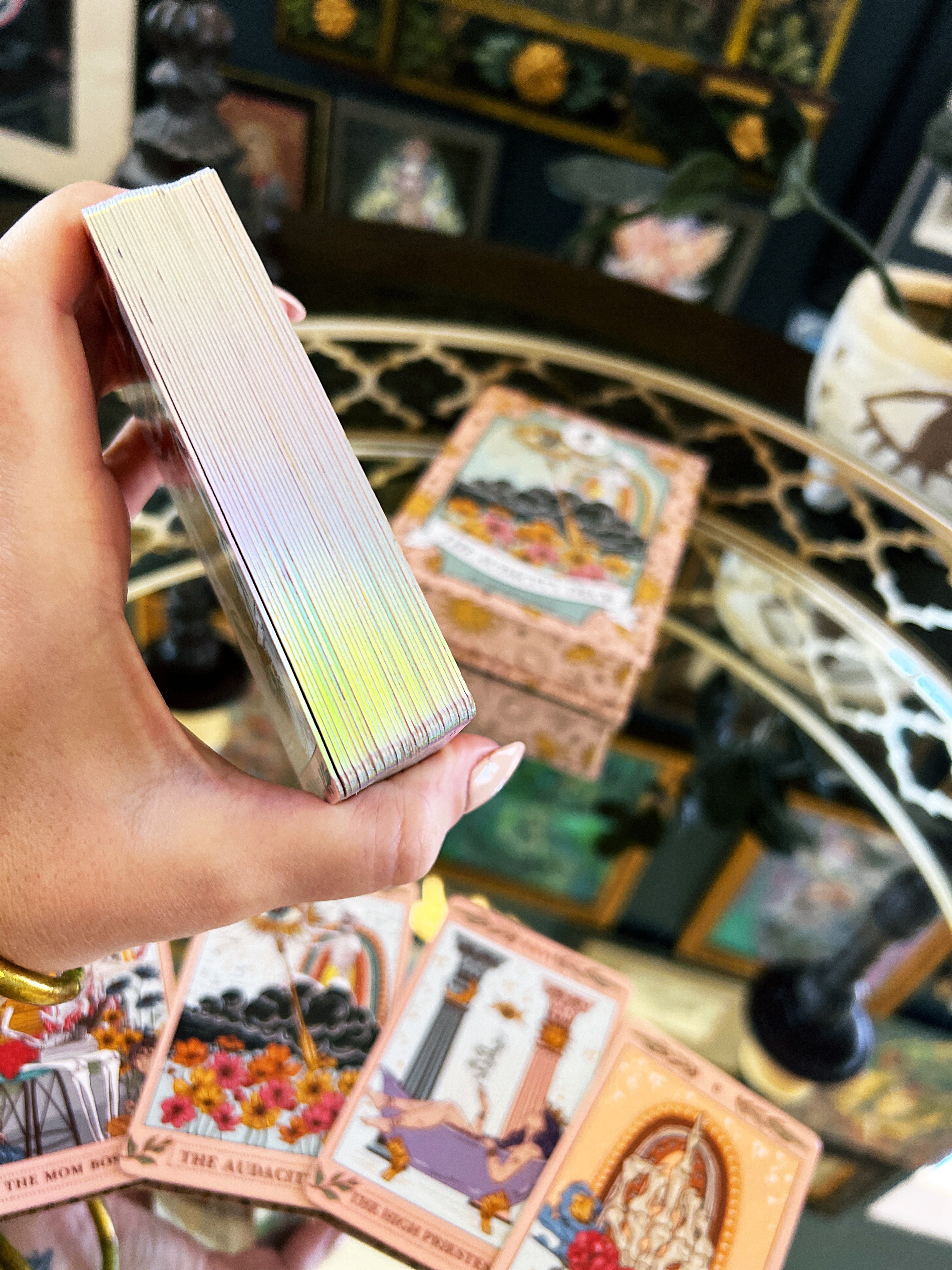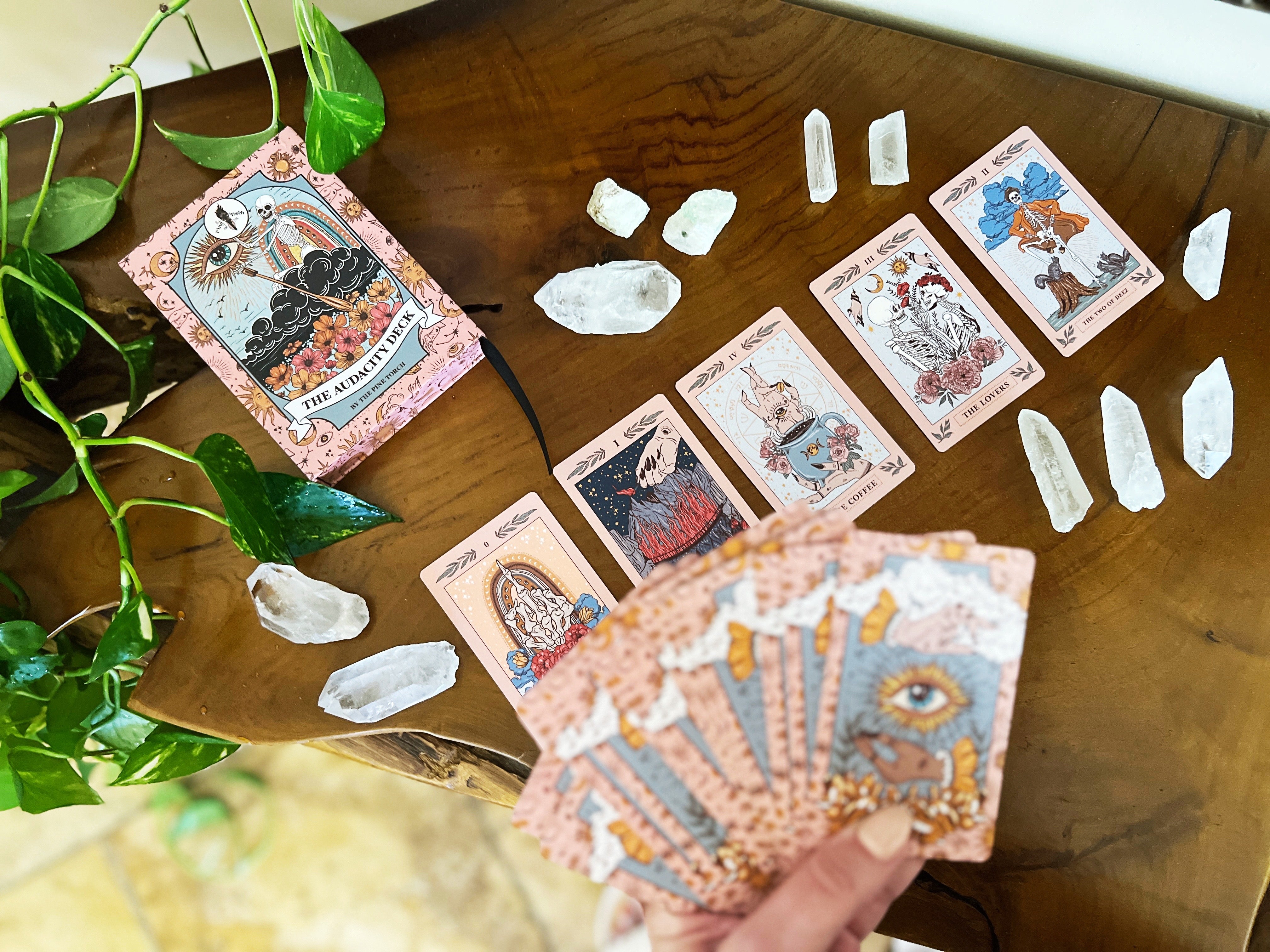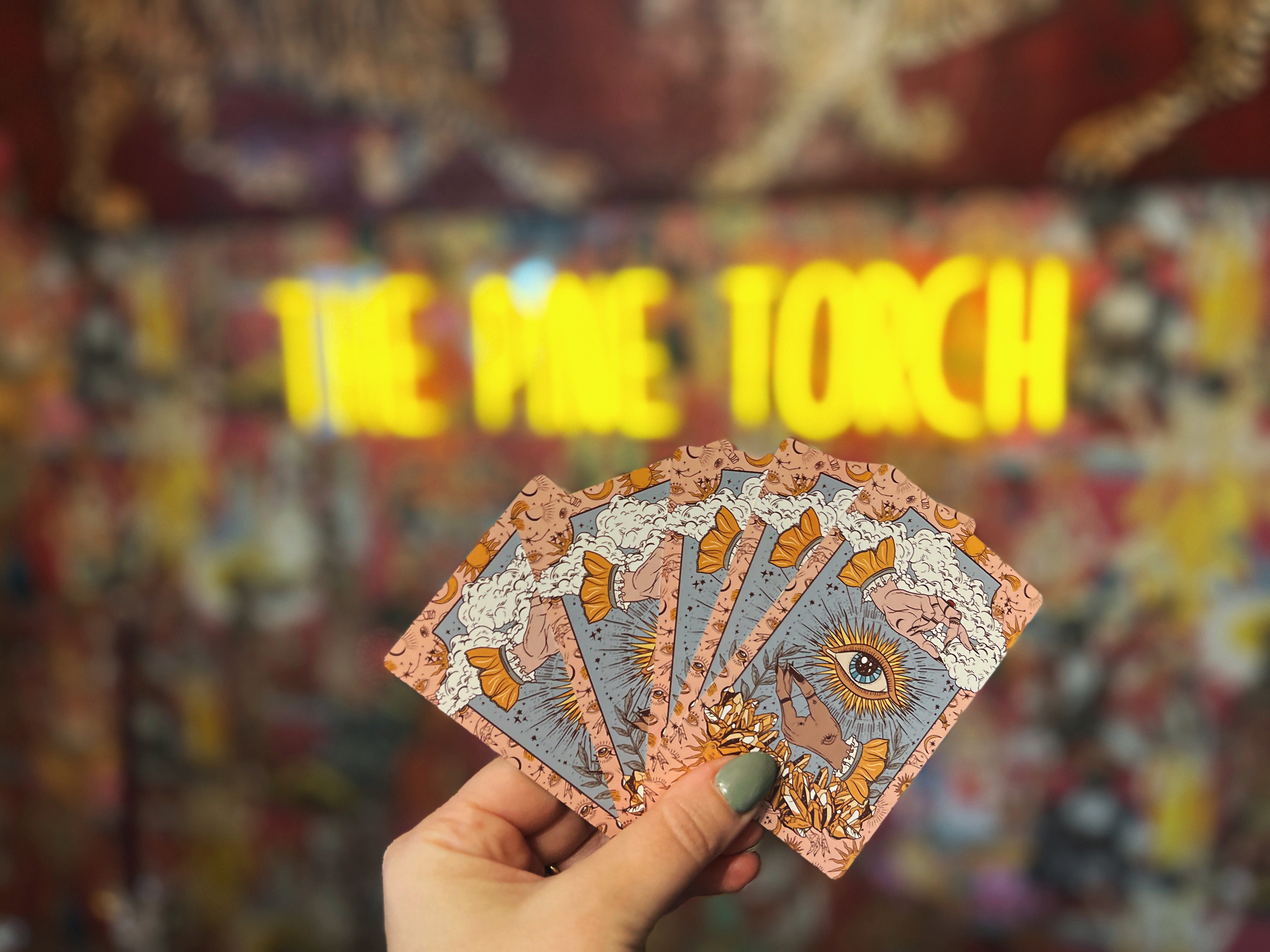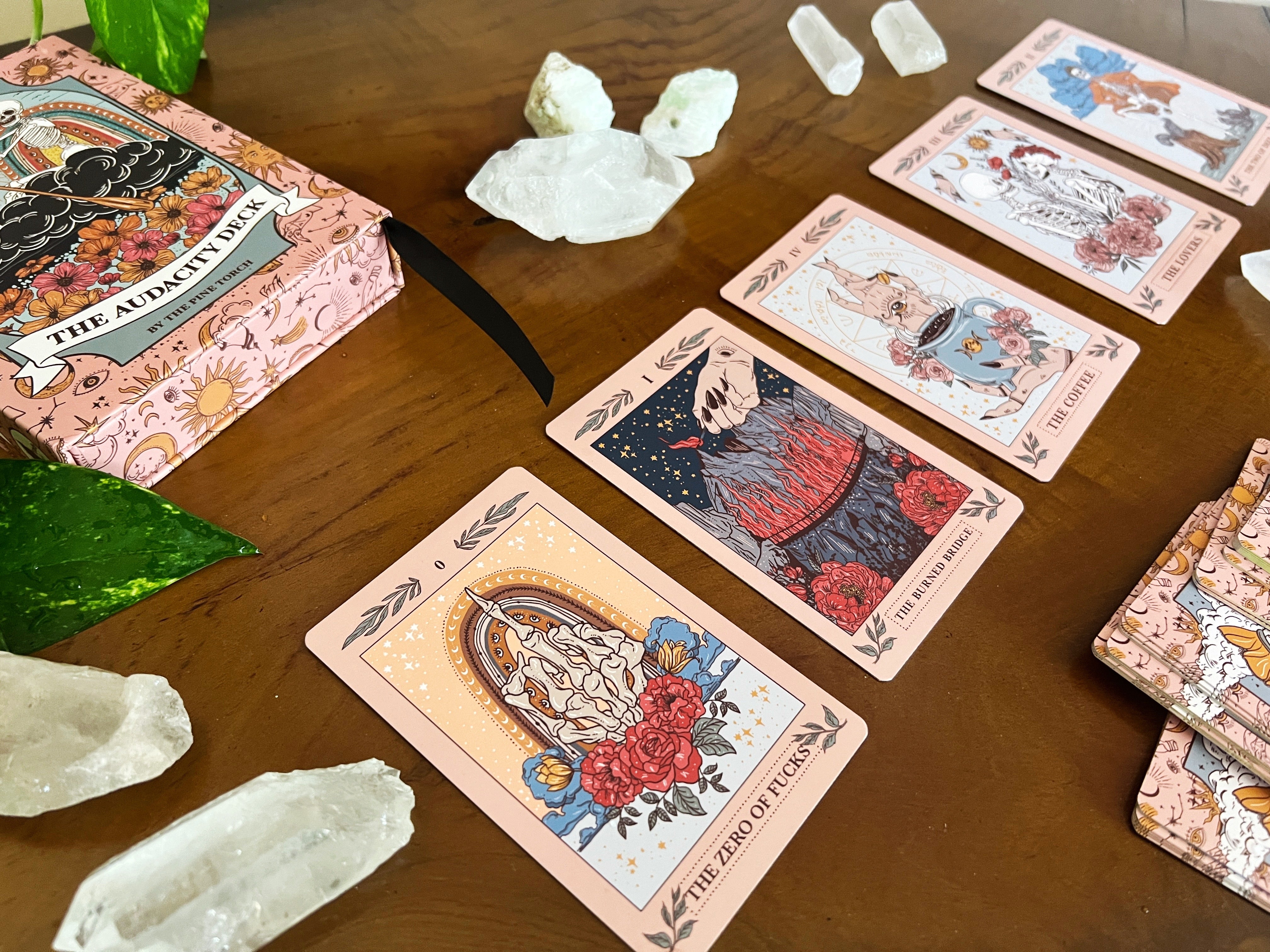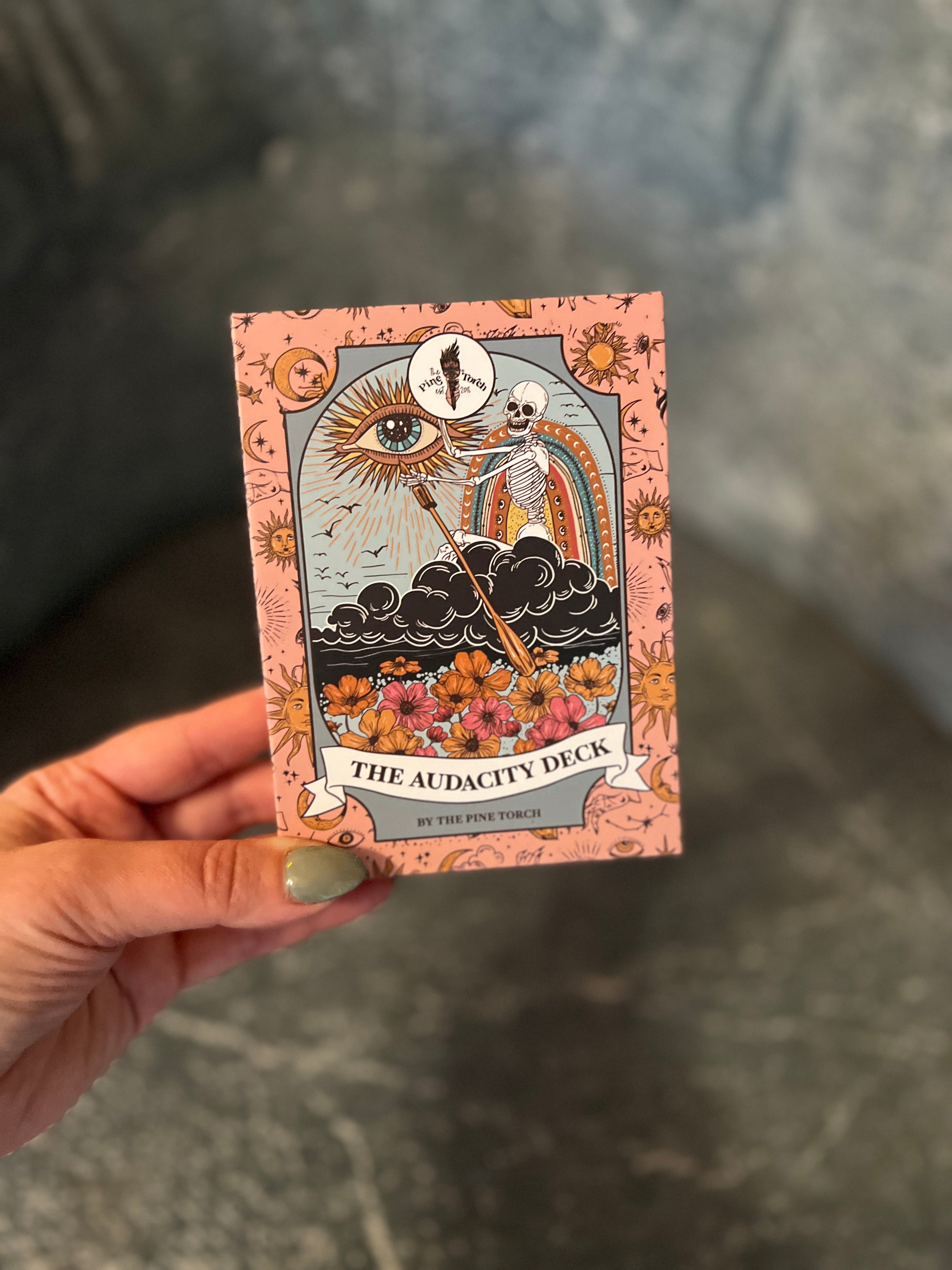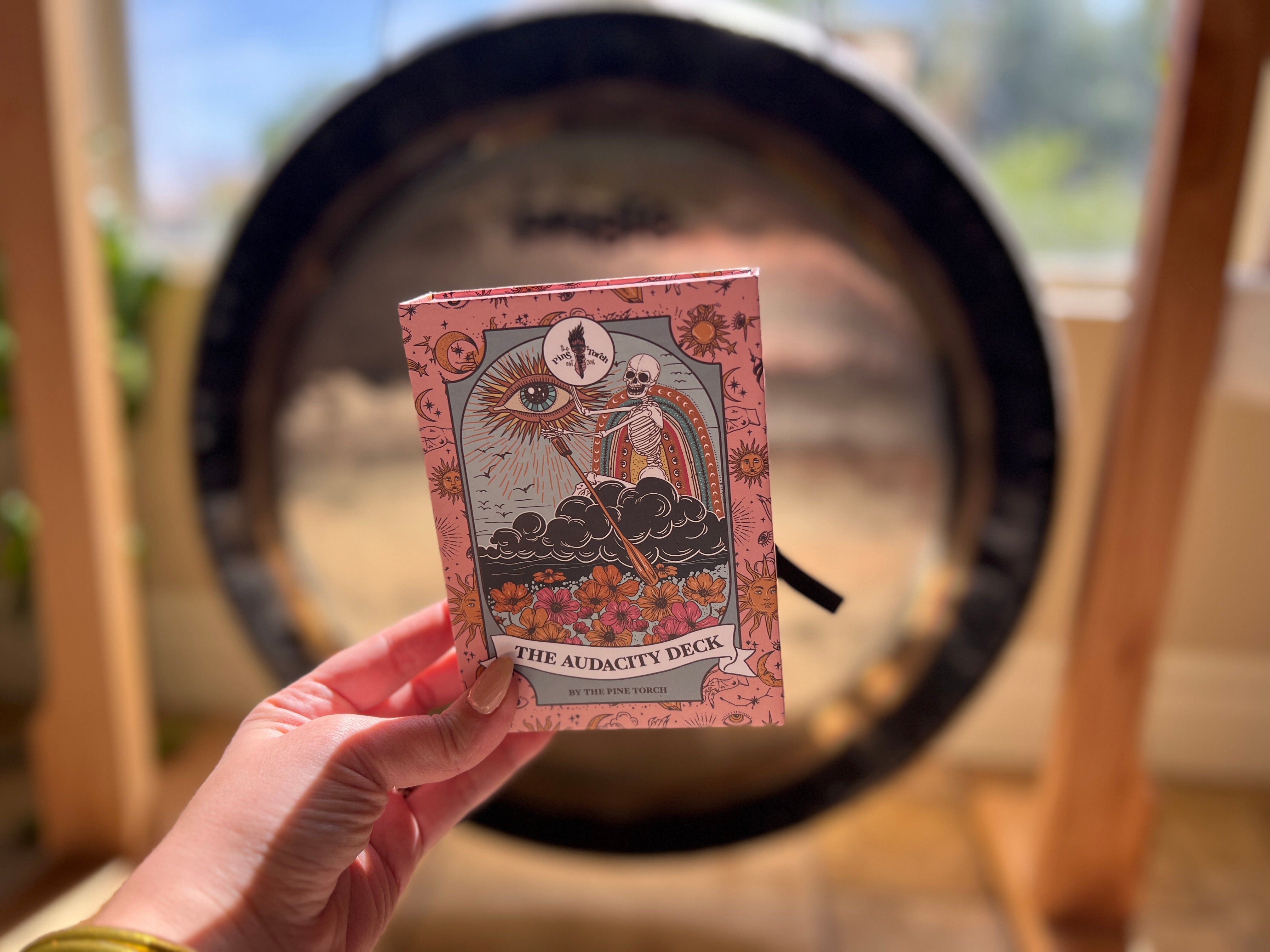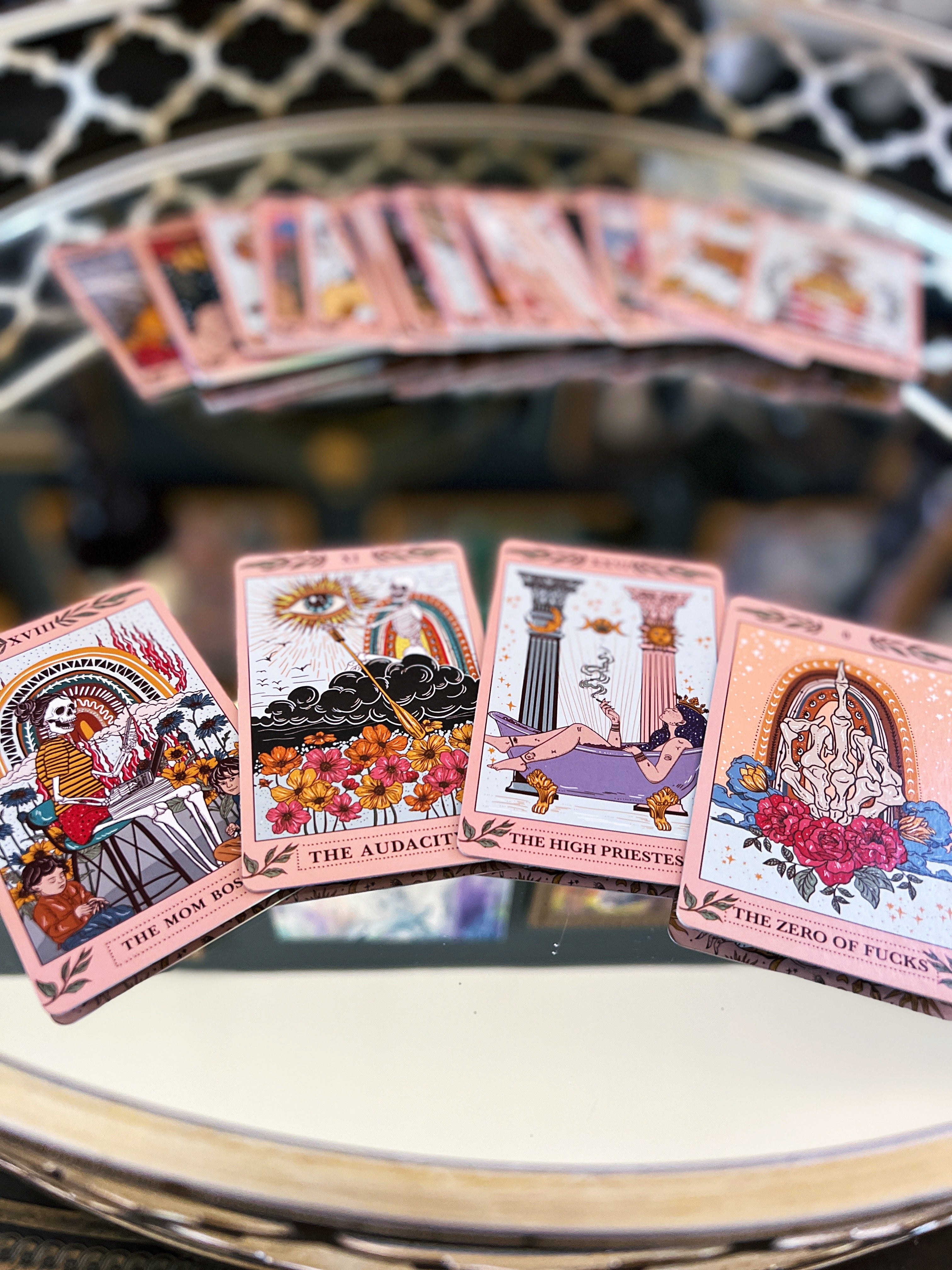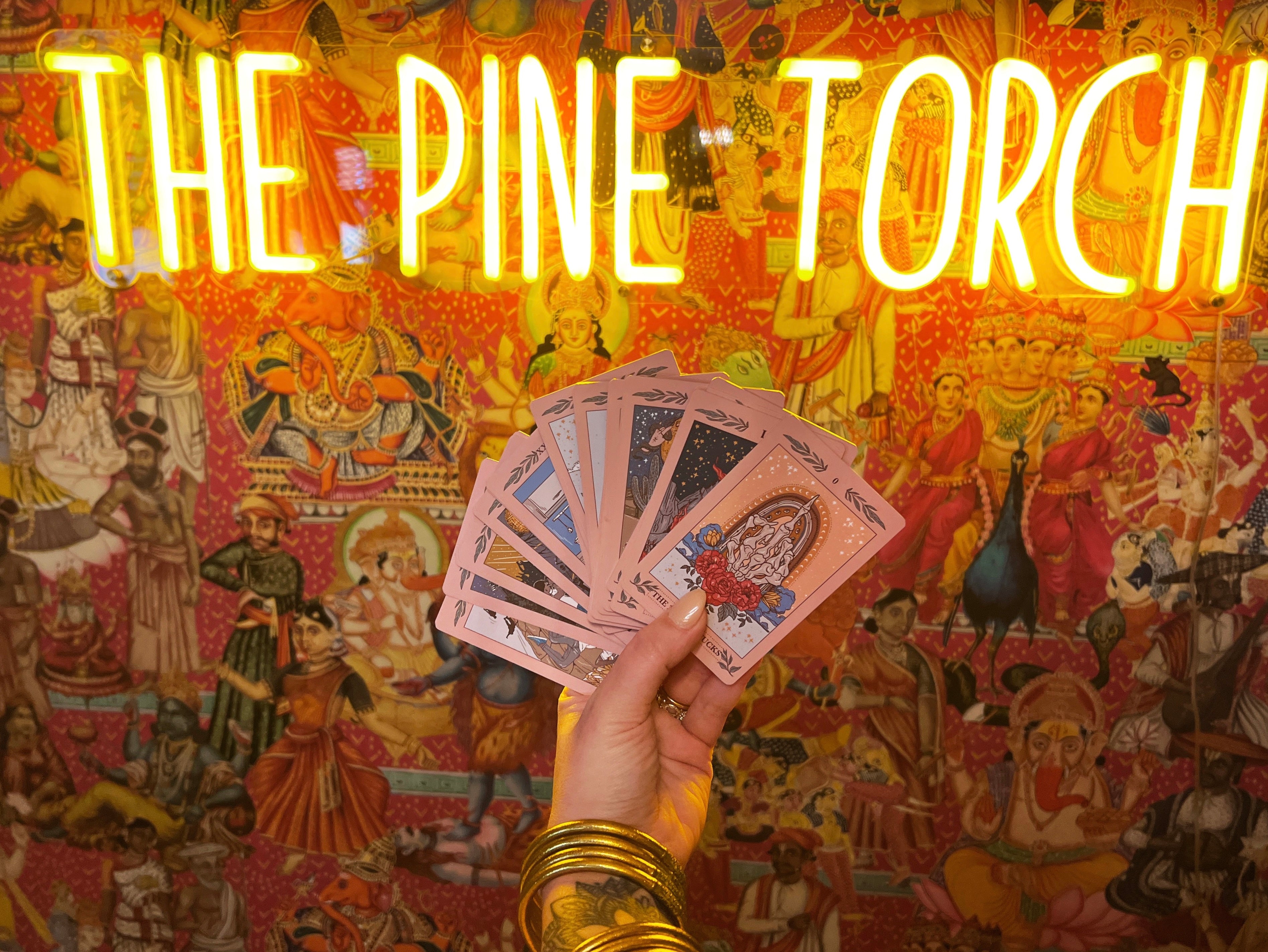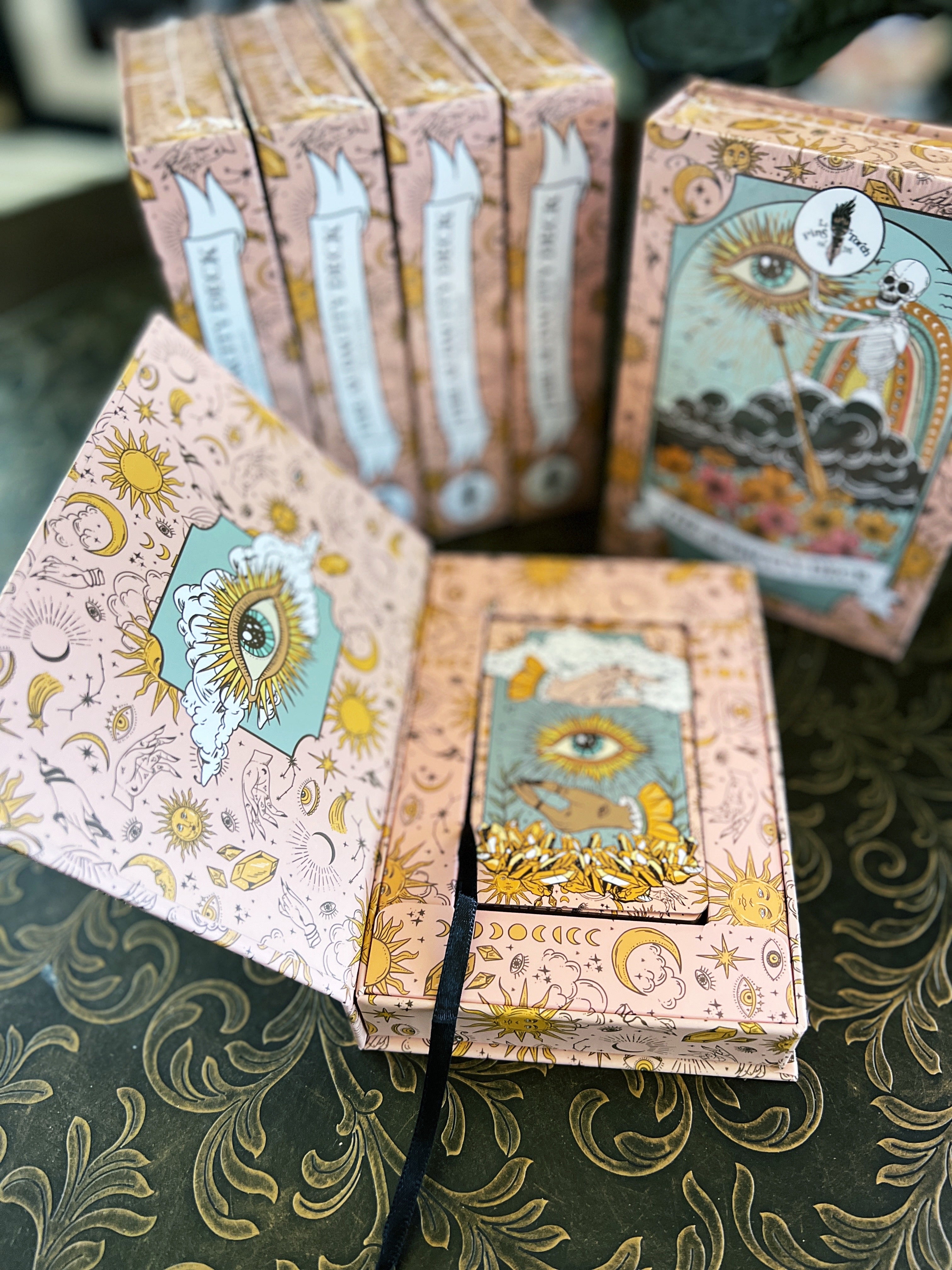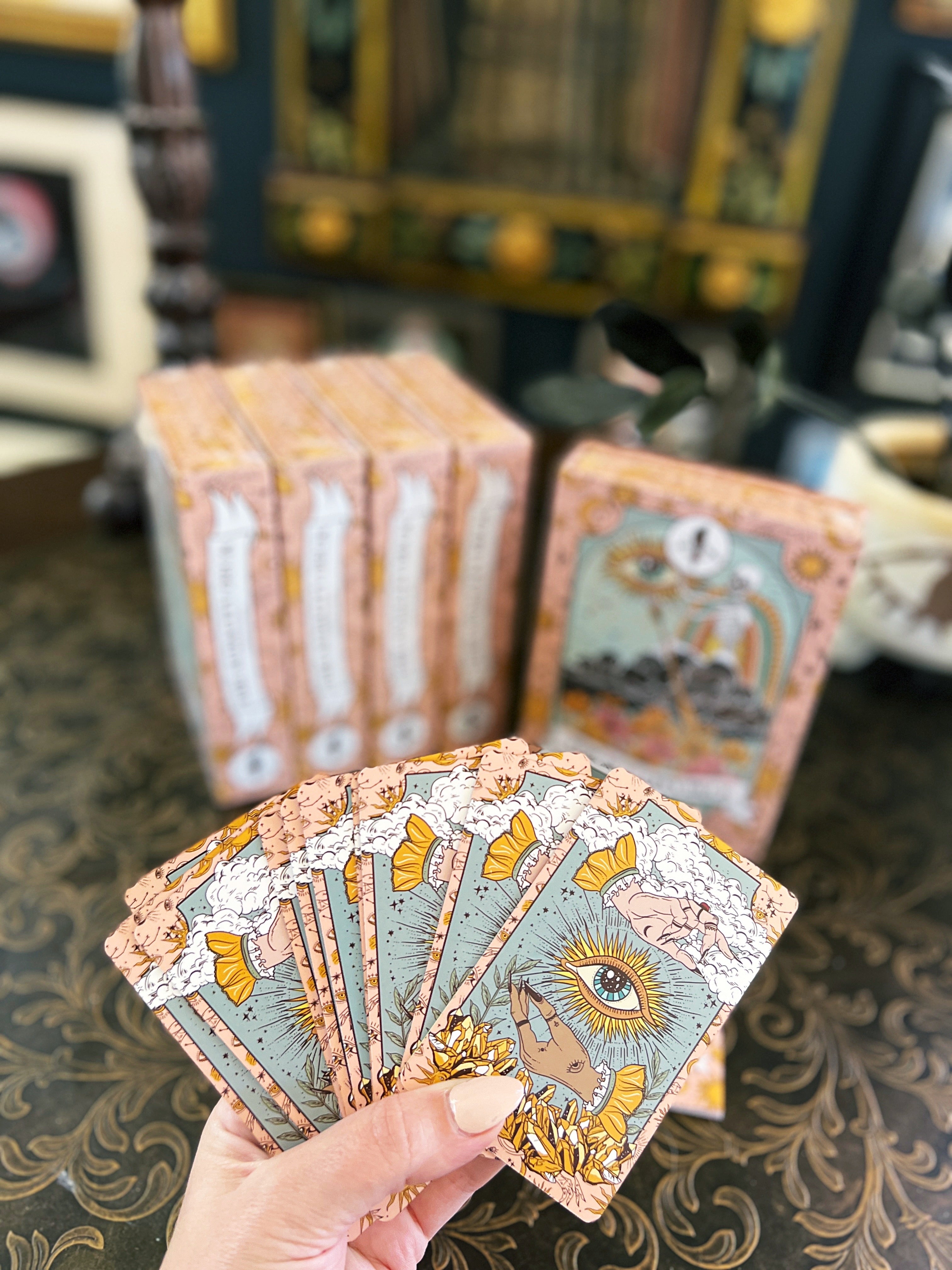 THE AUDACITY DECK // 37 CARD DECK
THE AUDACITY DECK

THE A U D A C I T Y - 37 card deck, including guidebook
It's here! The long-awaited deck created by Mari, owner of The Pine Torch.

NOT YOUR AVERAGE DECK:
What started as a twinkle in Mari's eye back in 2019 is now a full-fledged 37-card deck.

One day, upon exclaiming her catchphrase: "The Audacity!" to her Boston Terrier, Iggy, who ate her long-awaited McDonald's fries after a notably rough night, Mari decided in that moment that this would make the perfect Tarot Card design. What could be the most obnoxious, hilarity-inducing illustration of the abstract concept of audacity, you ask? That's where Mari comes in (and a skeleton rowing on a cloud into the serene atmospheric and idyllic world, about to cause some debauchery). Her Tarot Card Collection, first made into tees and blankets, got so many relentless requests for a deck that it has finally manifested itself into the ether, as though it had a spirit and ectoplasm all its own. 

ABOUT THE AUDACITY DECK:
This hilarious, facetious, quirky, sometimes poignant and beautiful deck includes 37 cards that will meet you at every stage of inner monologue. These long-awaited tongue-in-cheek cards are the culmination of the Tarot Card Collection from The Pine Torch
Mari Toscas, MFA, s the creatrix behind the brand, The Pine Torch, and is the author of three books and thousands of designs. She is known for mixing the mundane with the mysterious; the edgy with the ethereal.

WHAT THE AUDACITY DECK INCLUDES:
- Tarot Box measures approximately 5x7"
- Full color guidebook with Mari's explanations of each card
- 37 holographic-edged cards printed on thick stock, measuring 4.25x2.8" 
- Magnetic closure and insert ribbon
*approximate measurements.
The real question is: DO YOU HAVE THE AUDACITY?