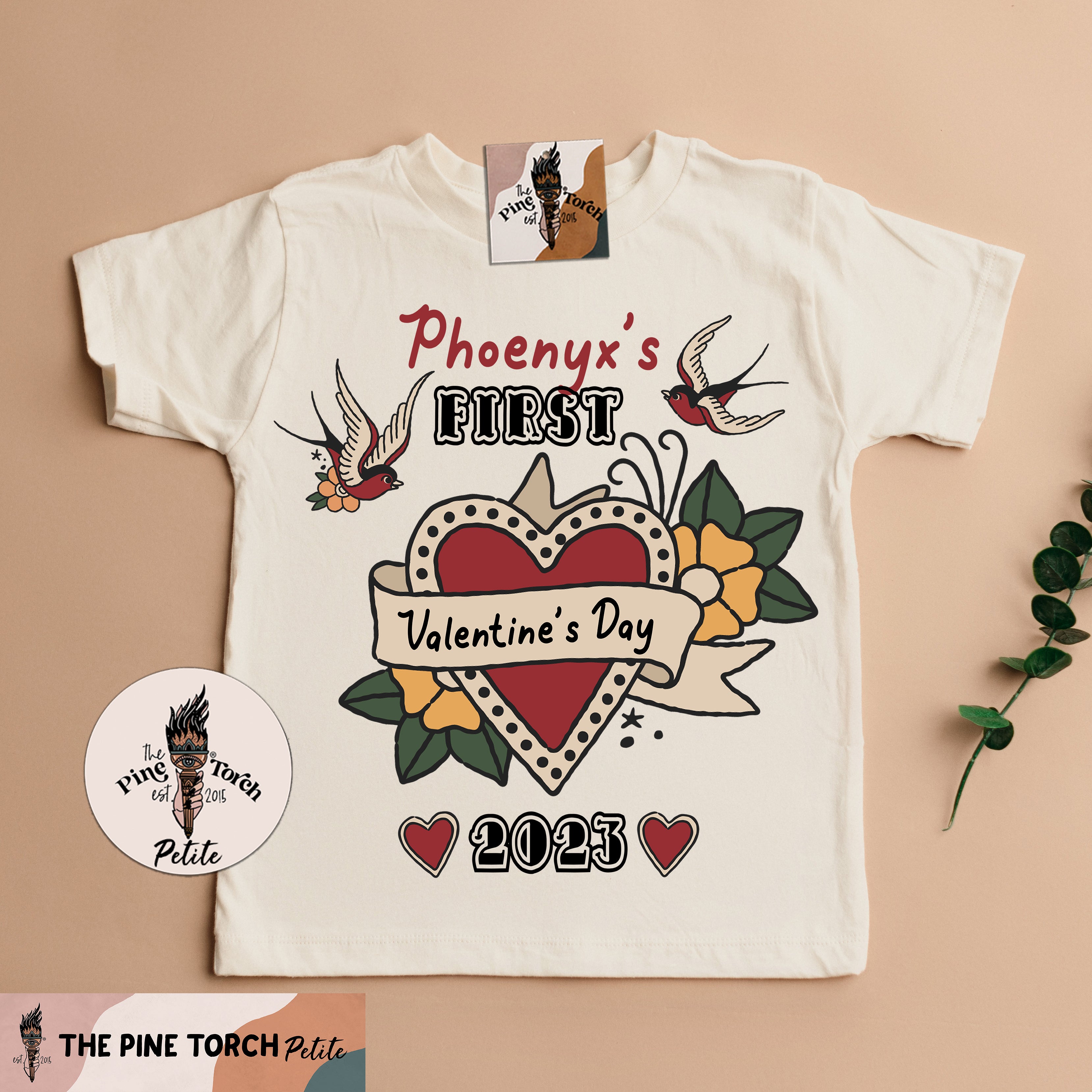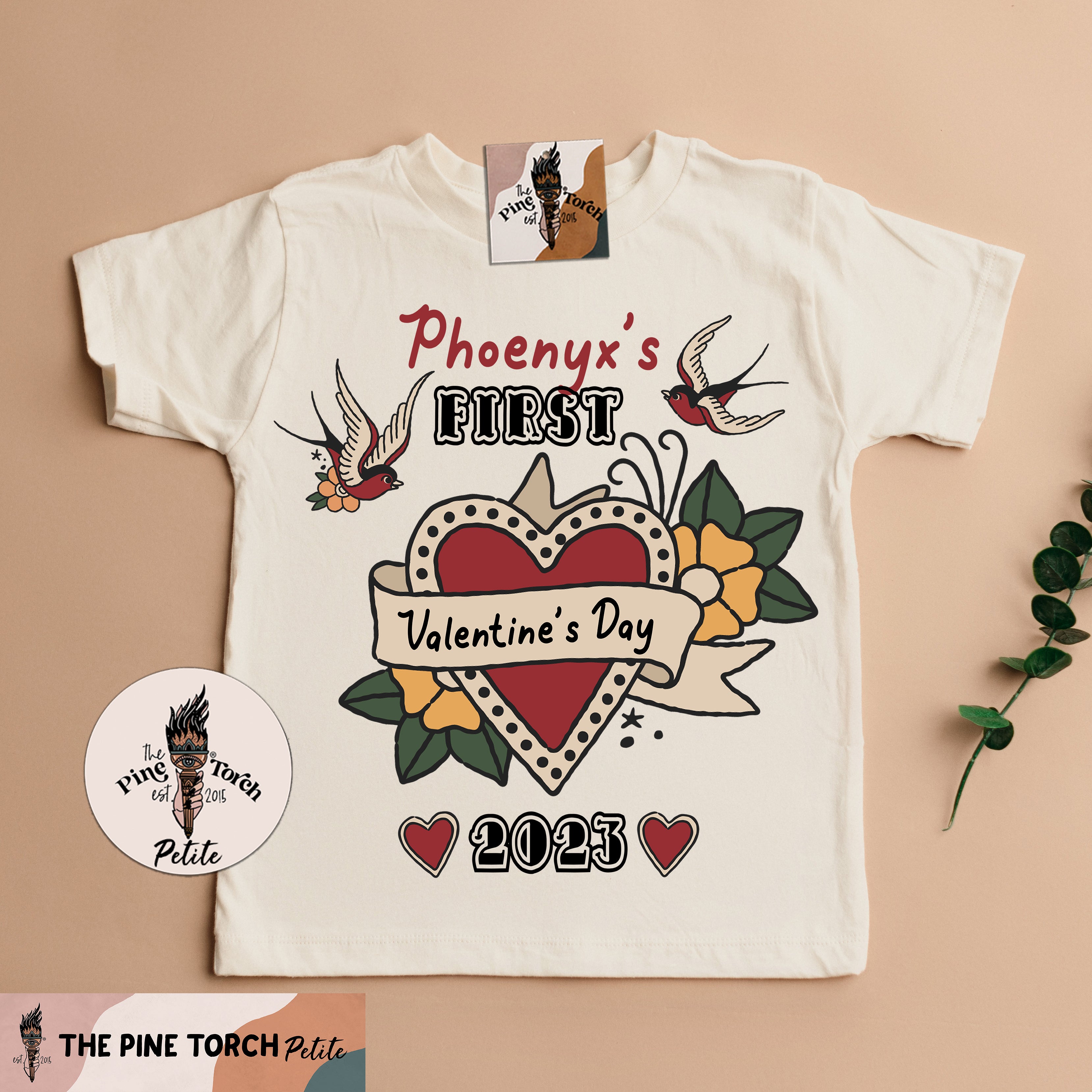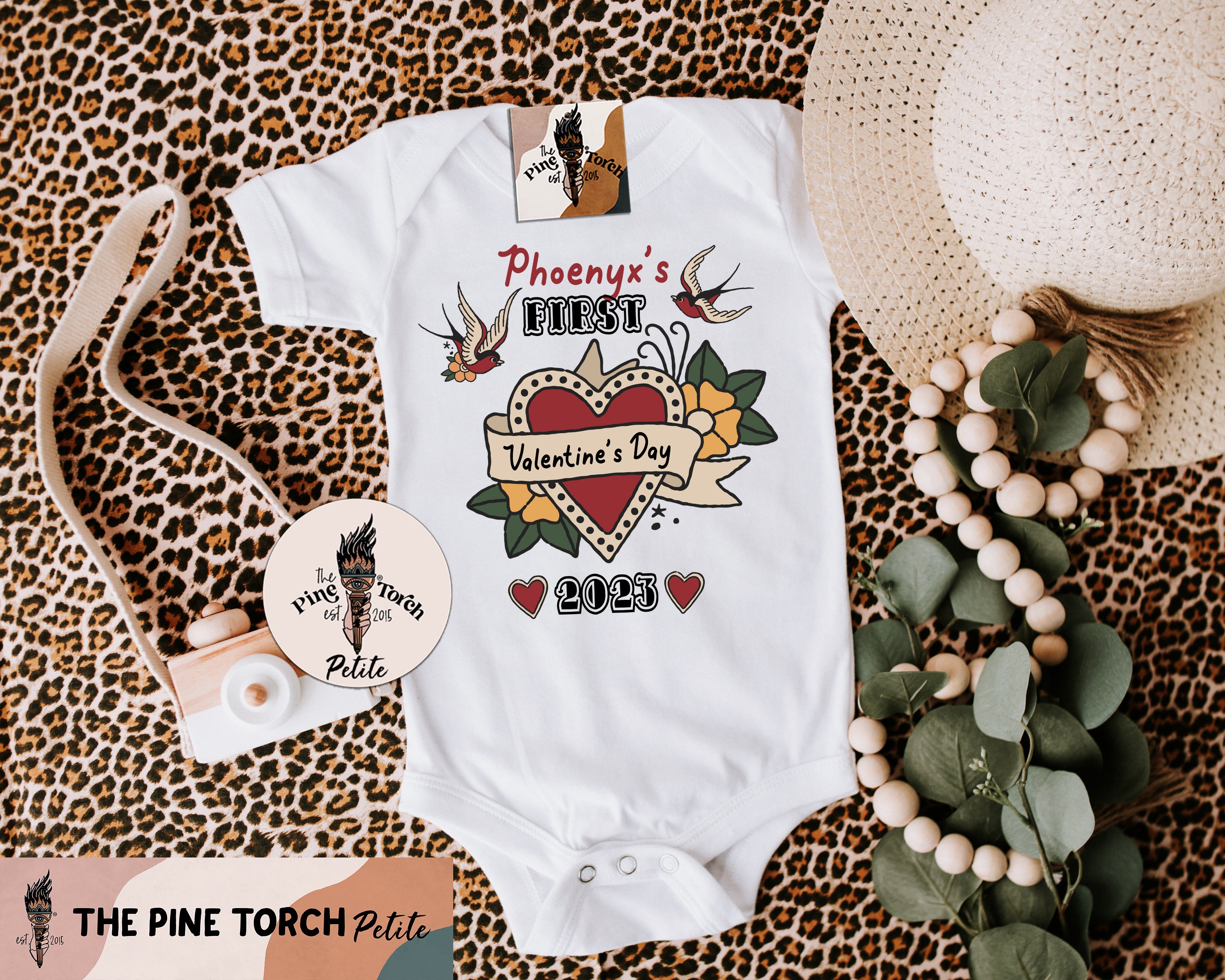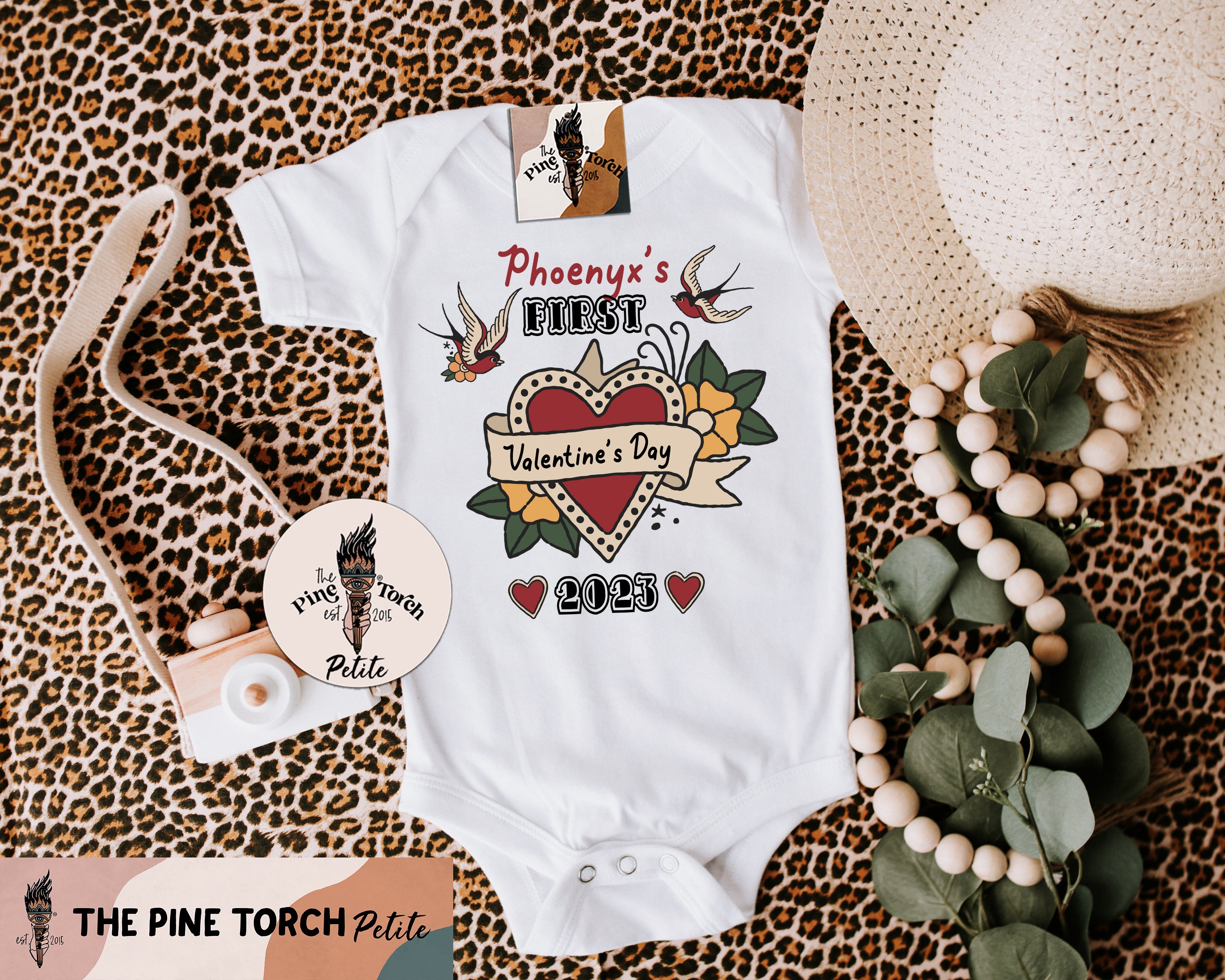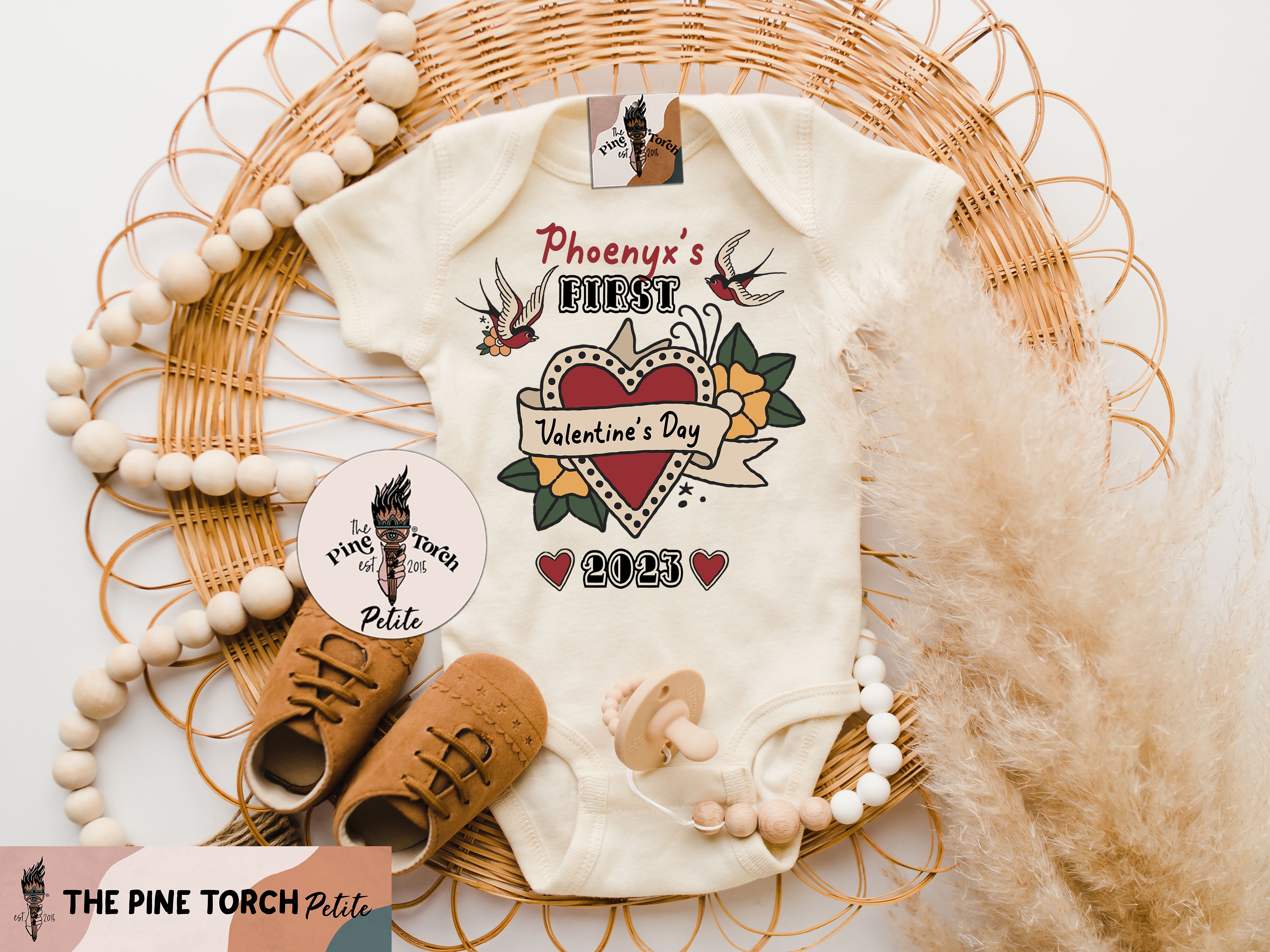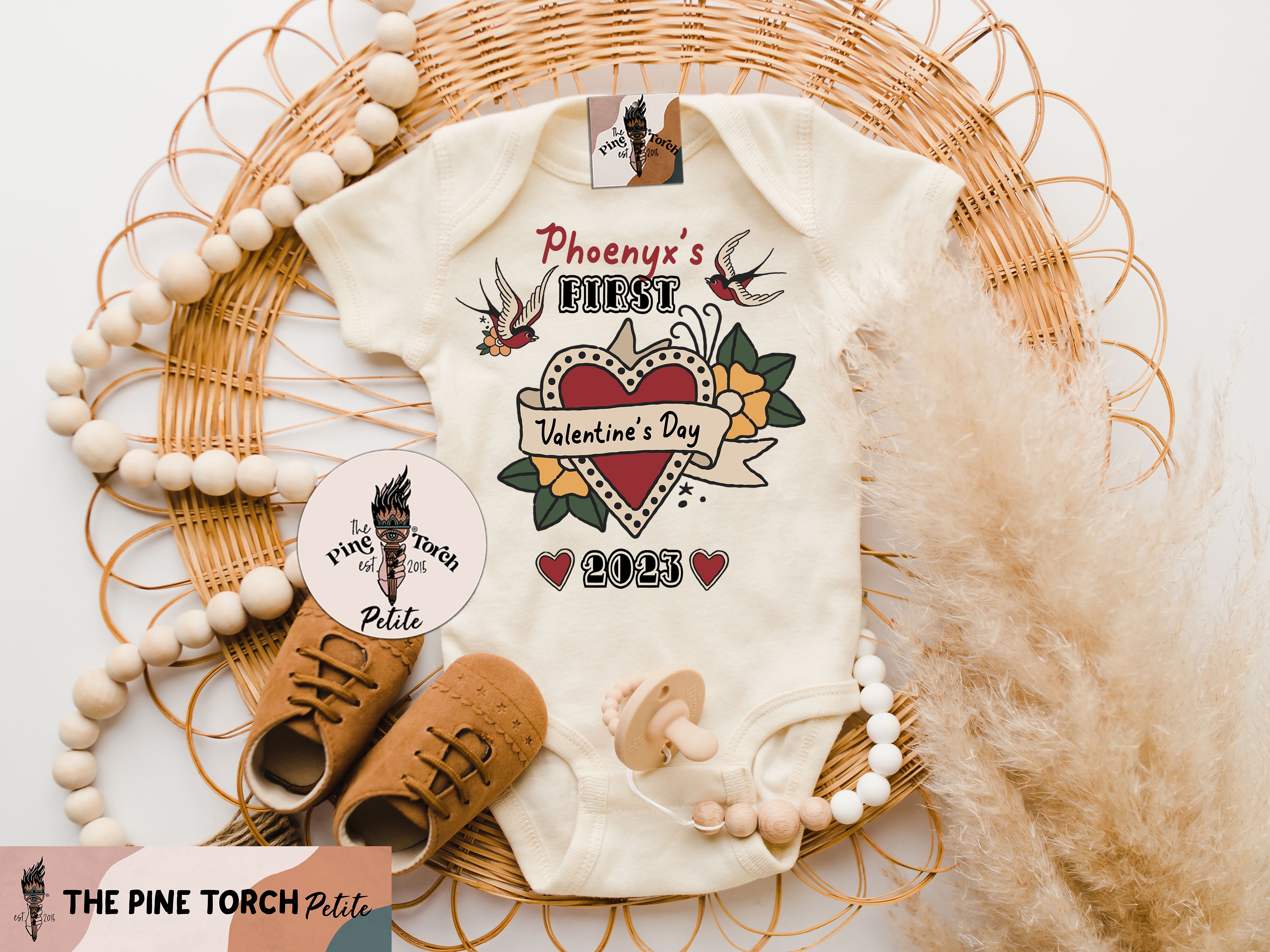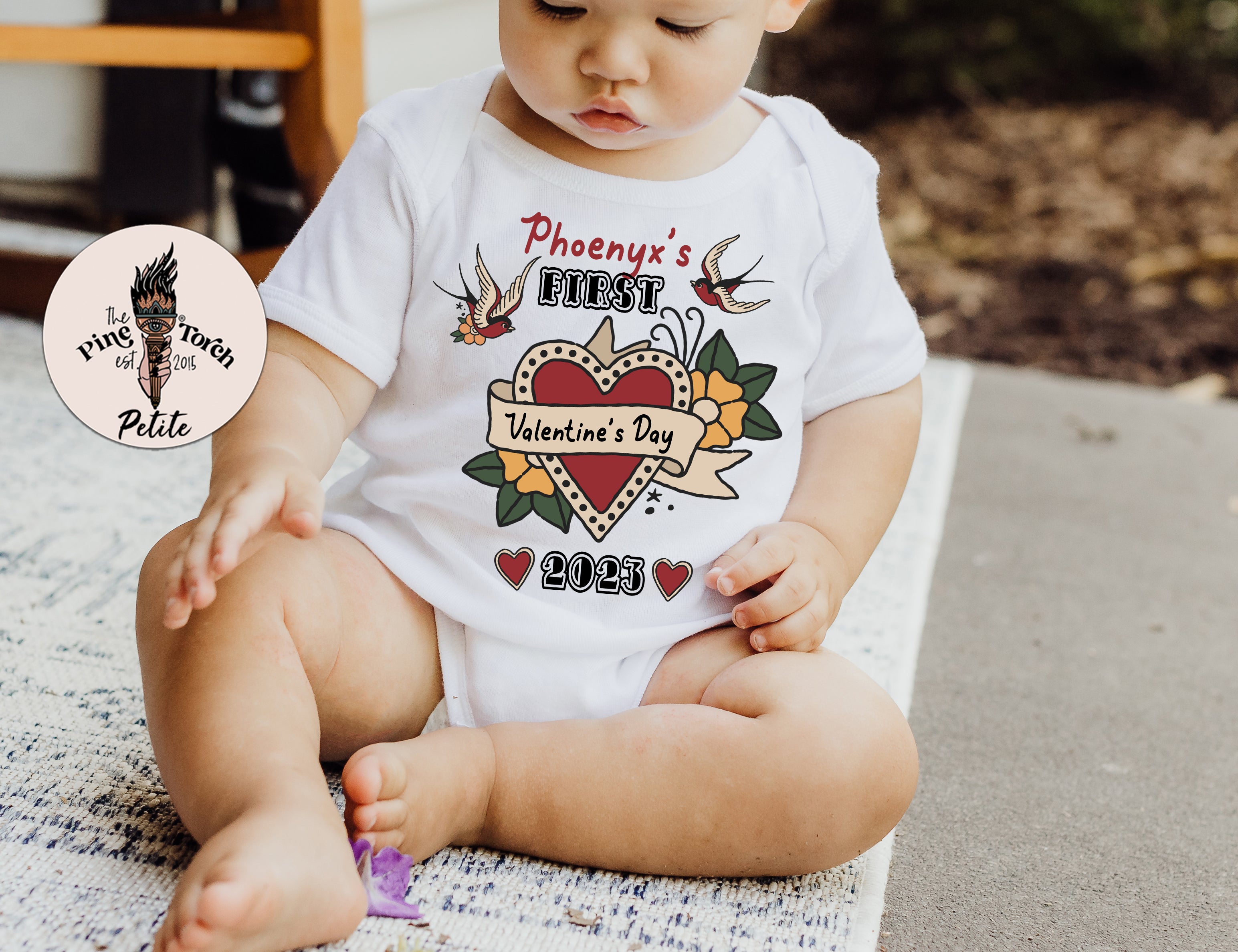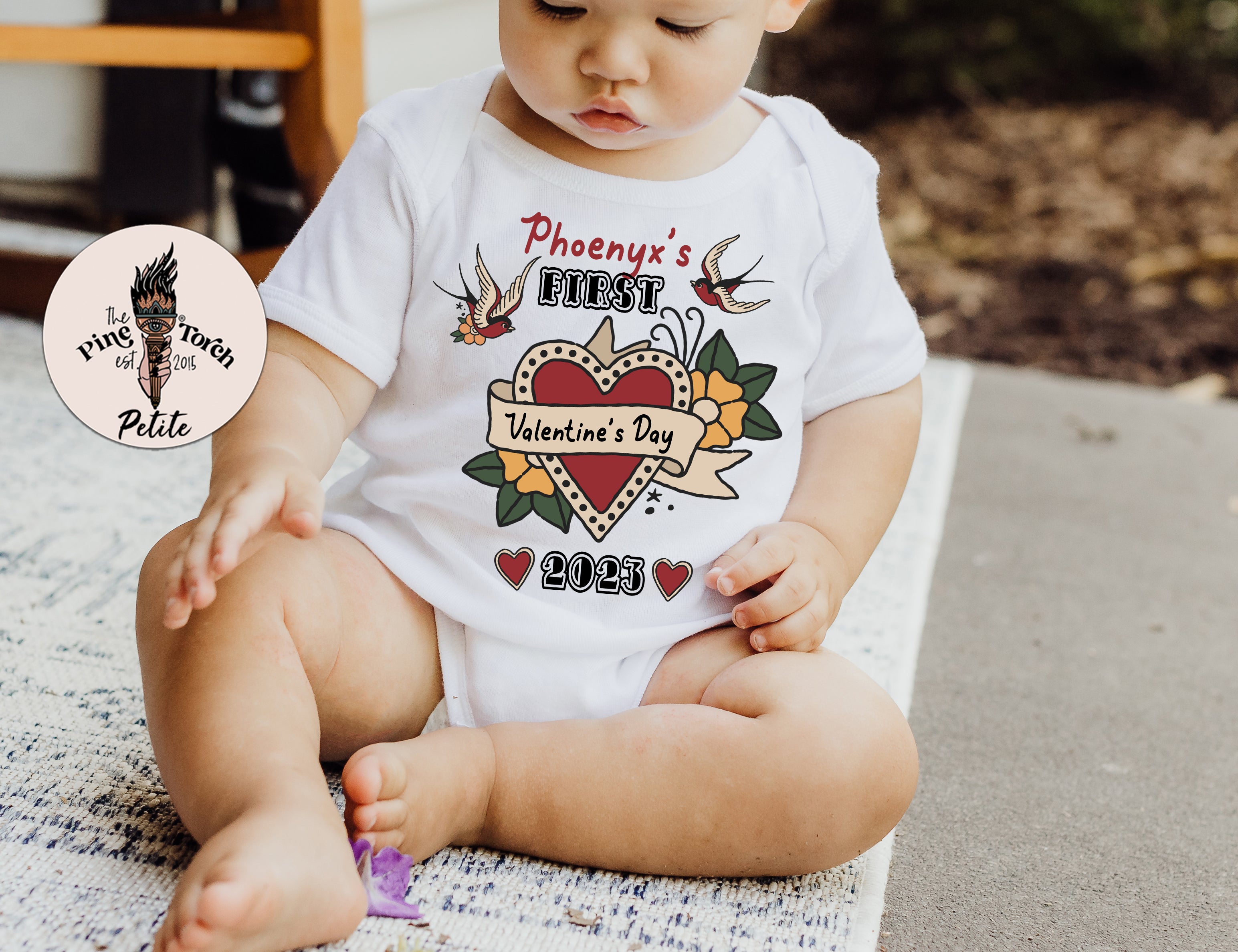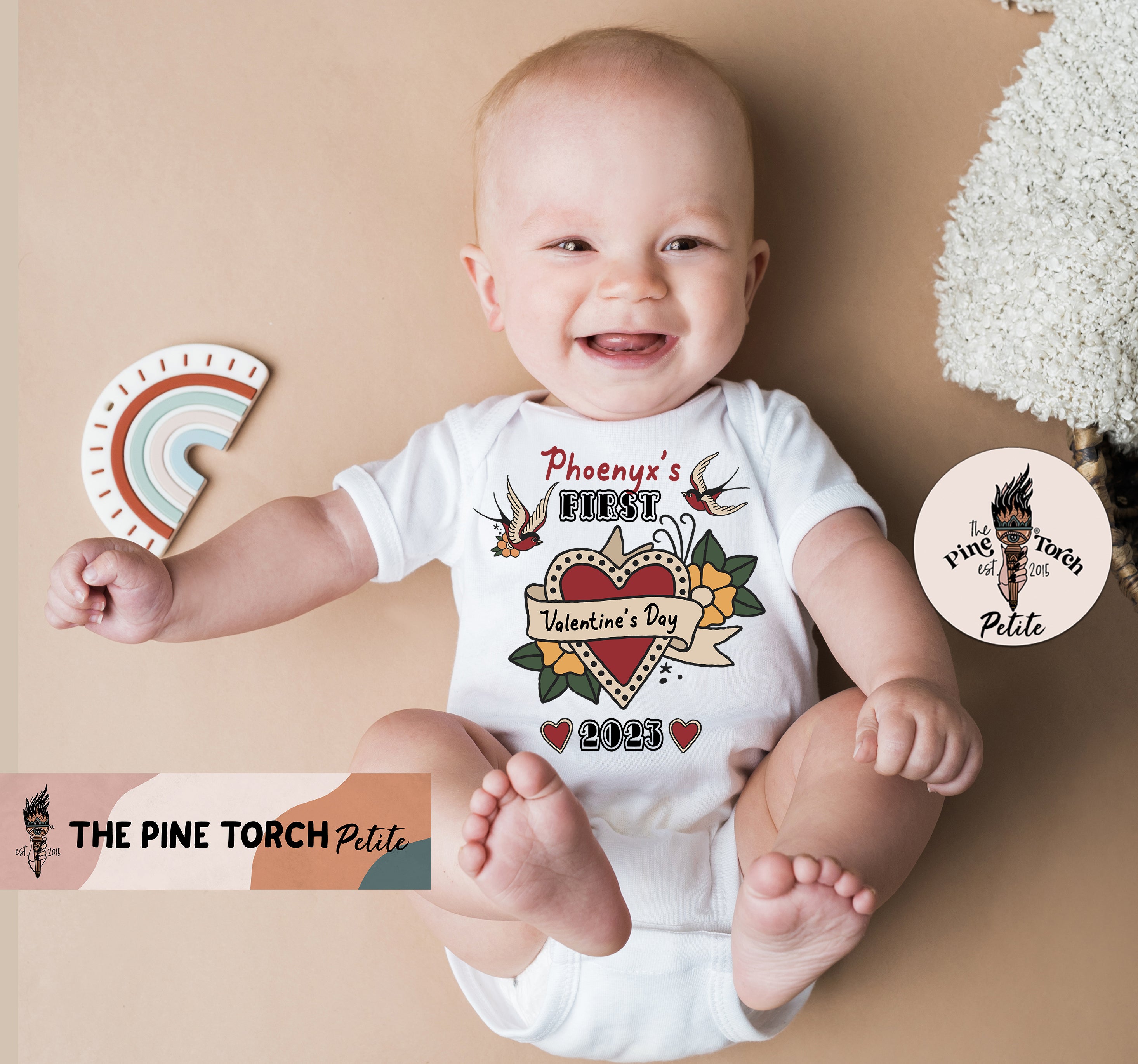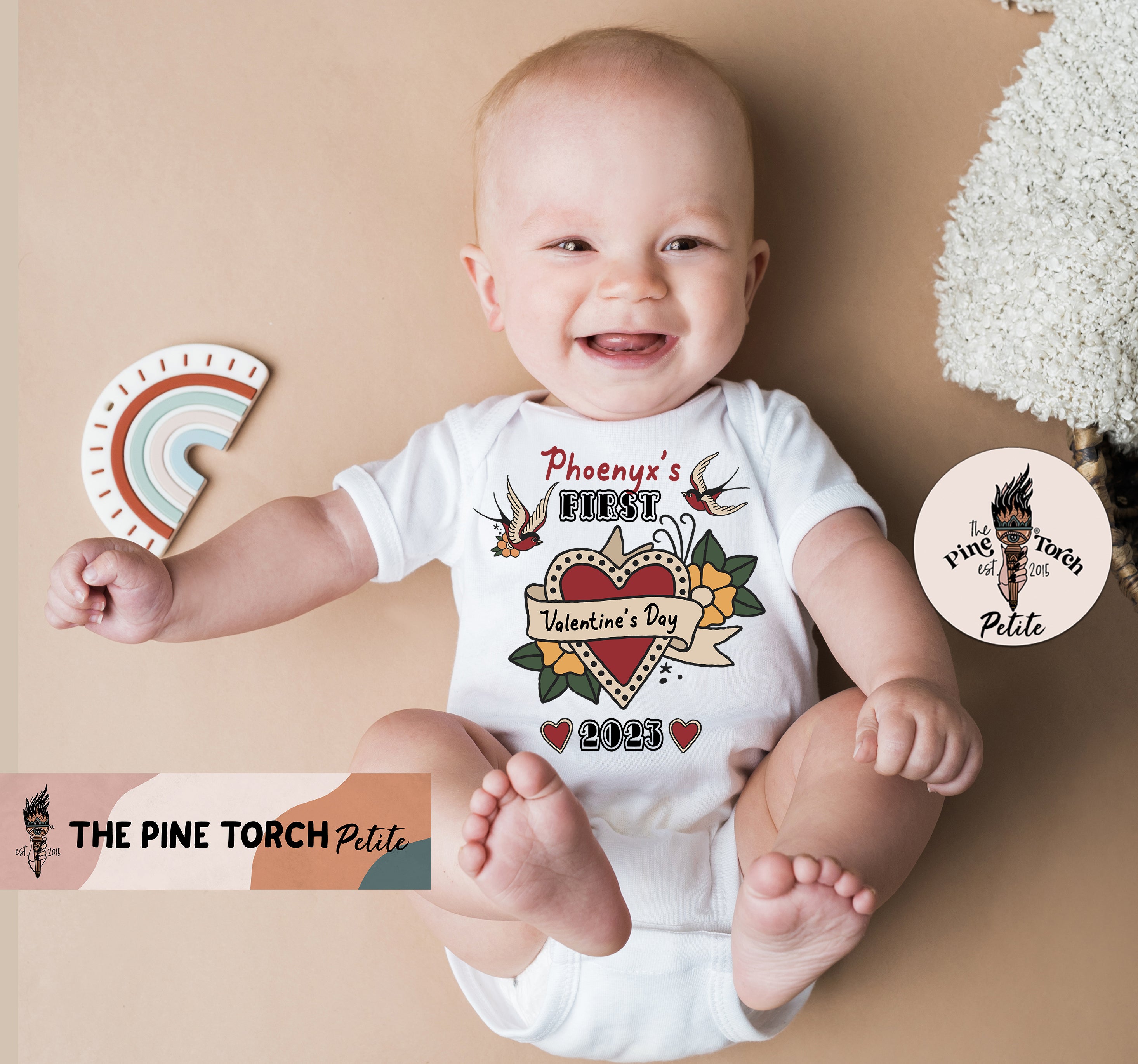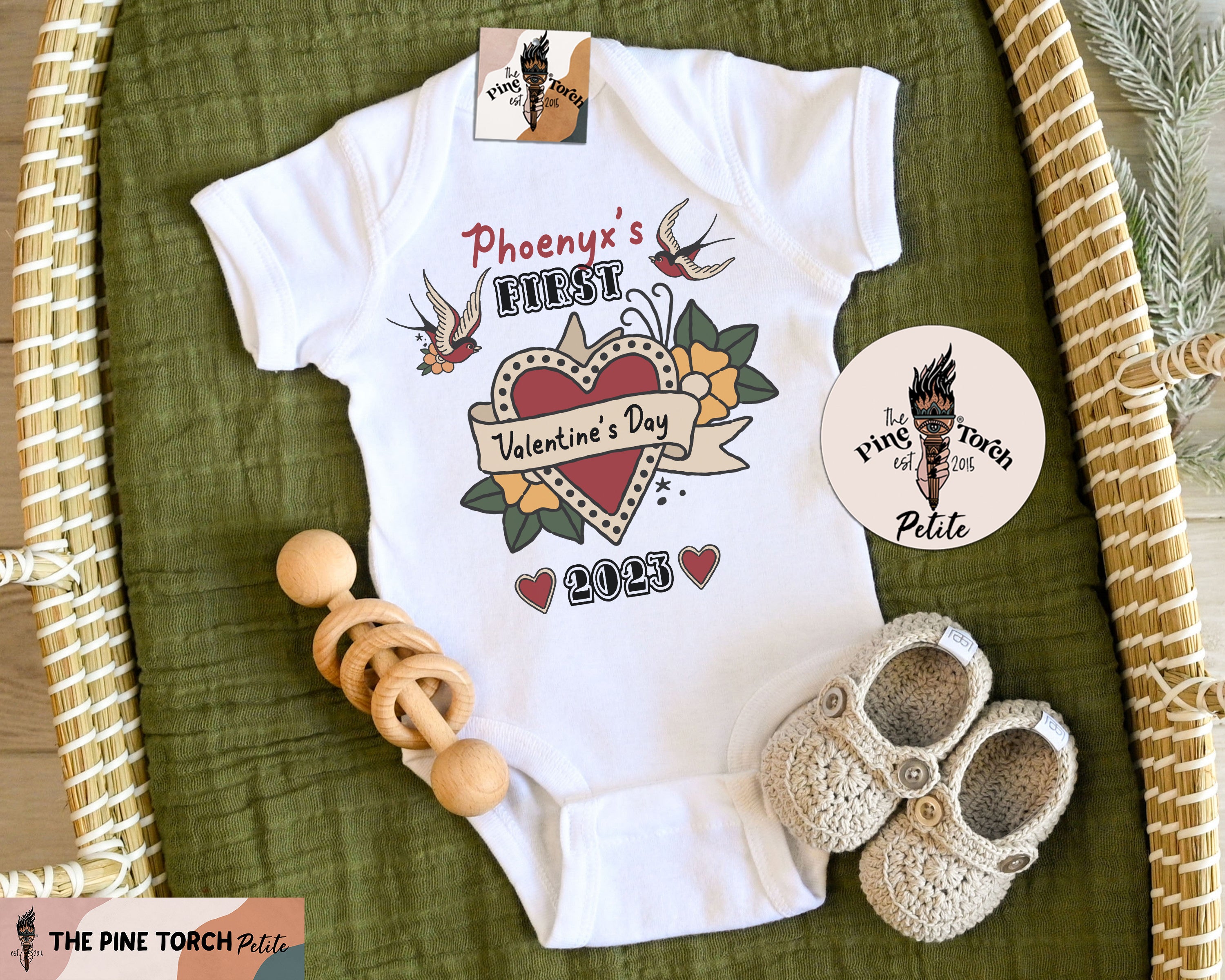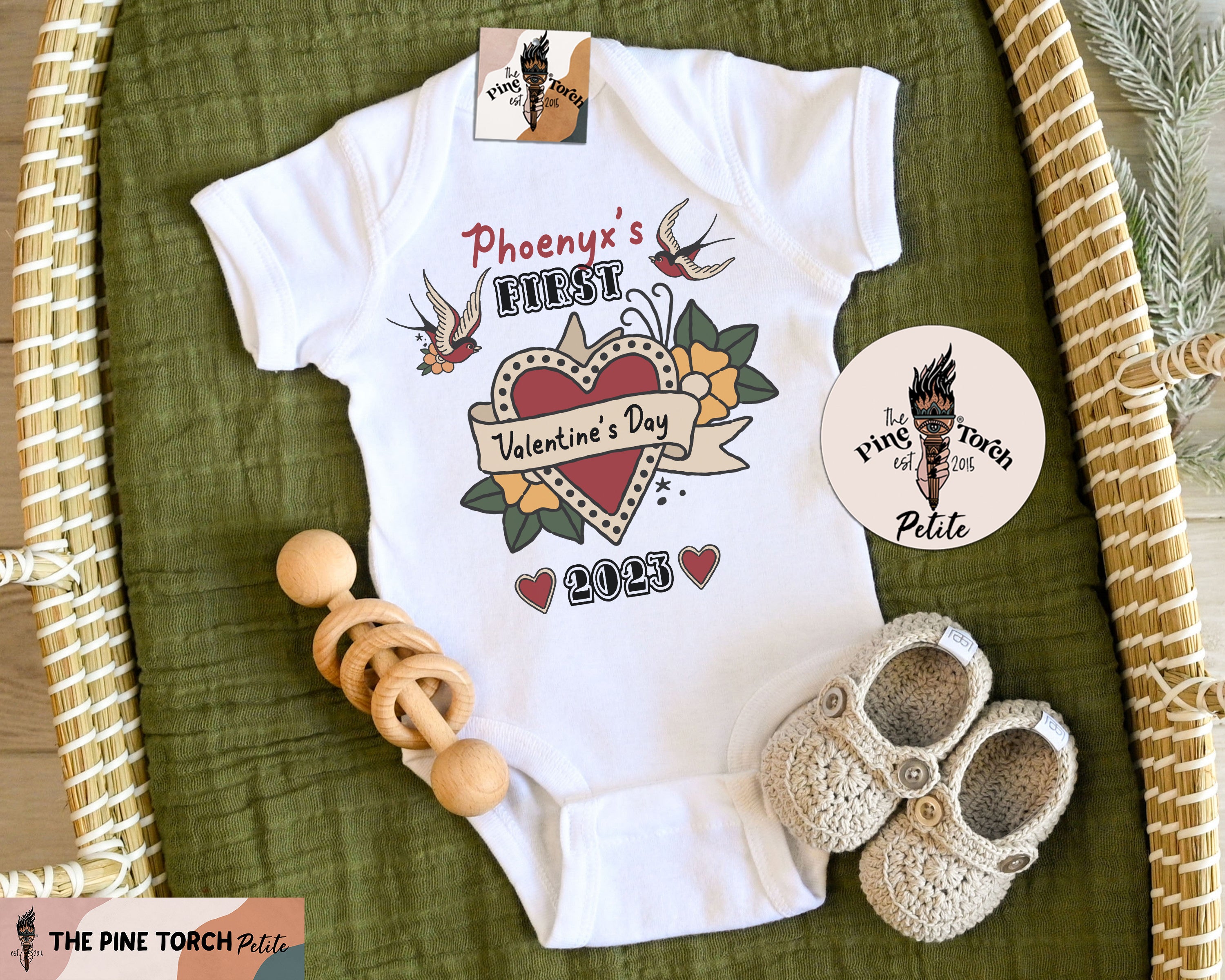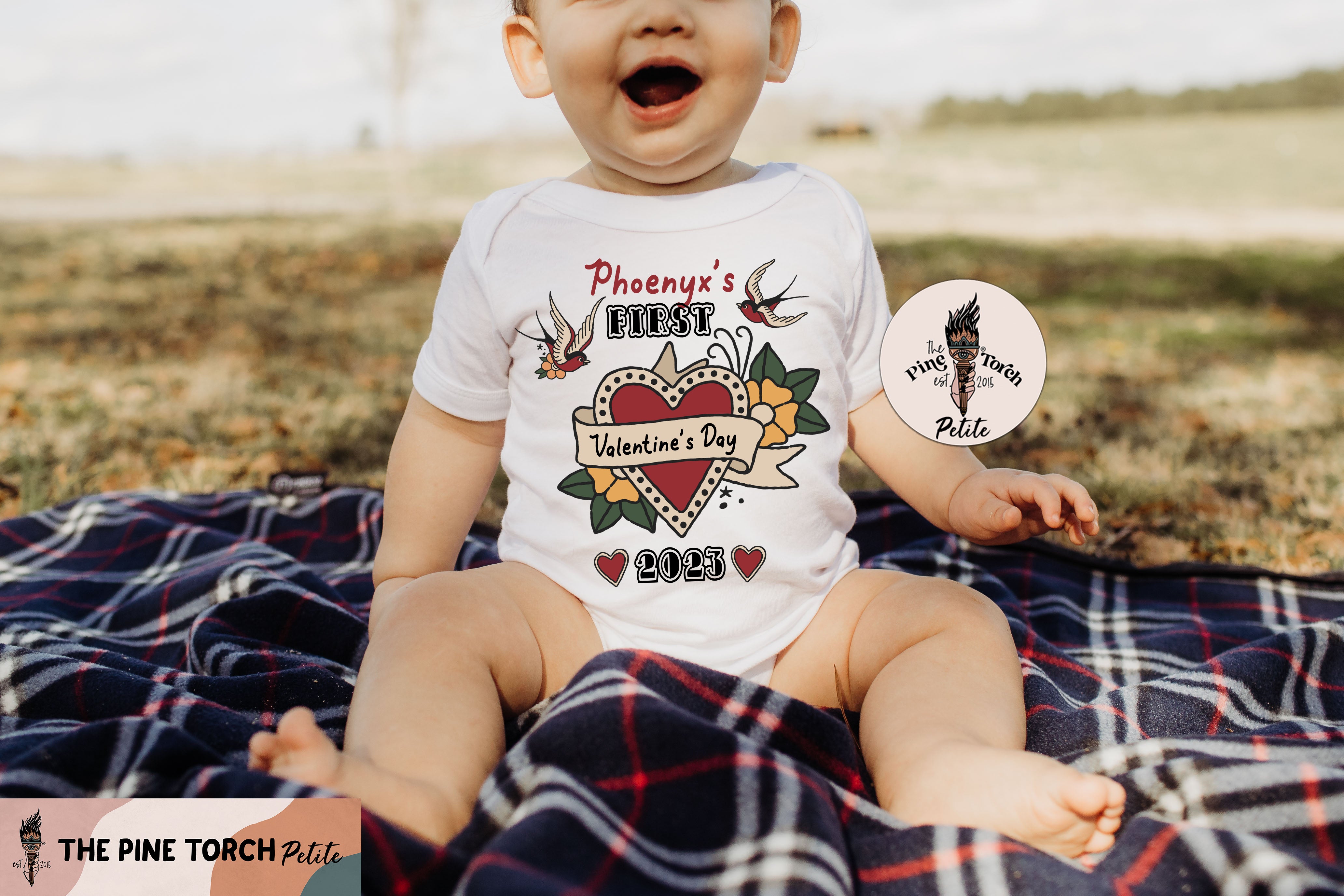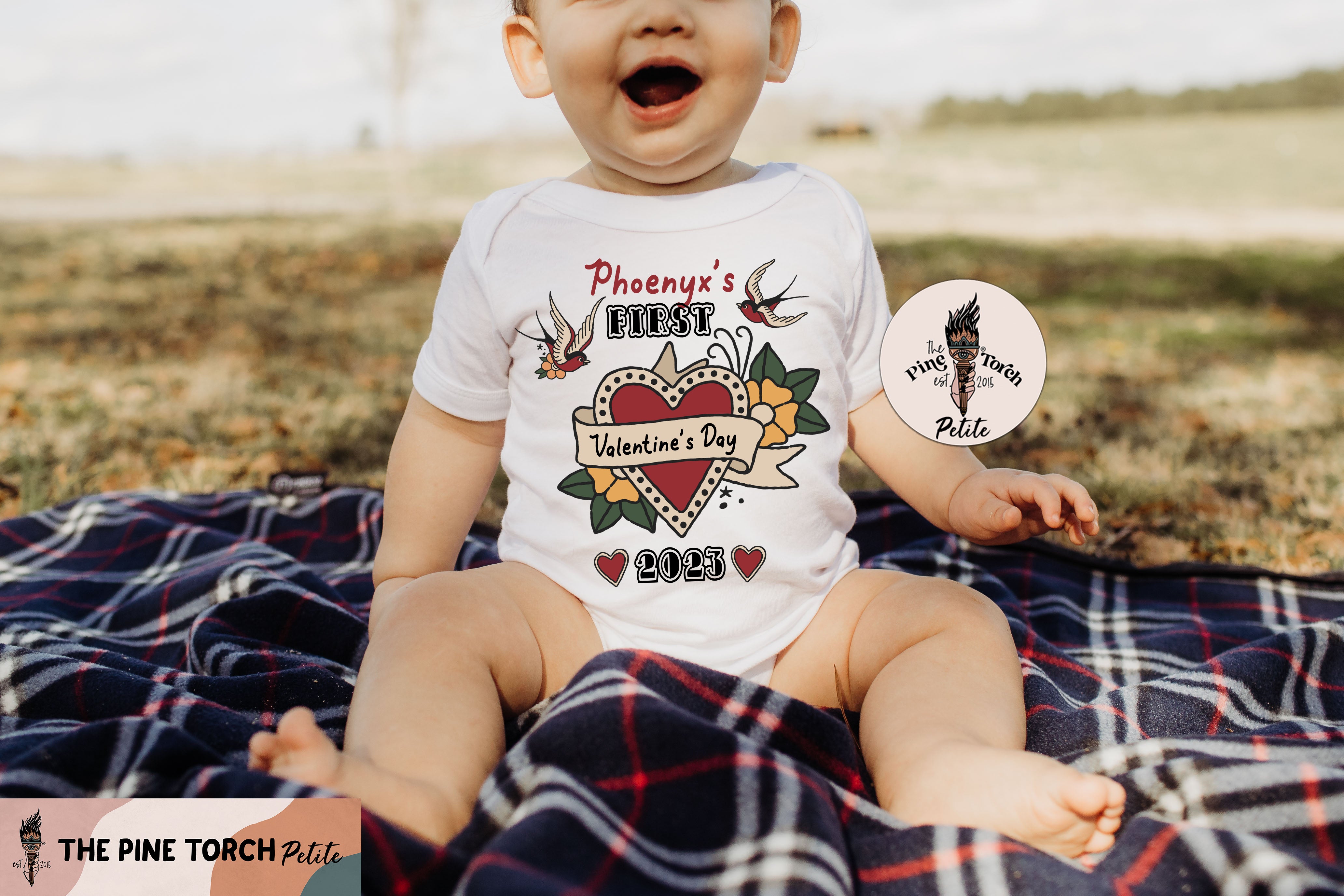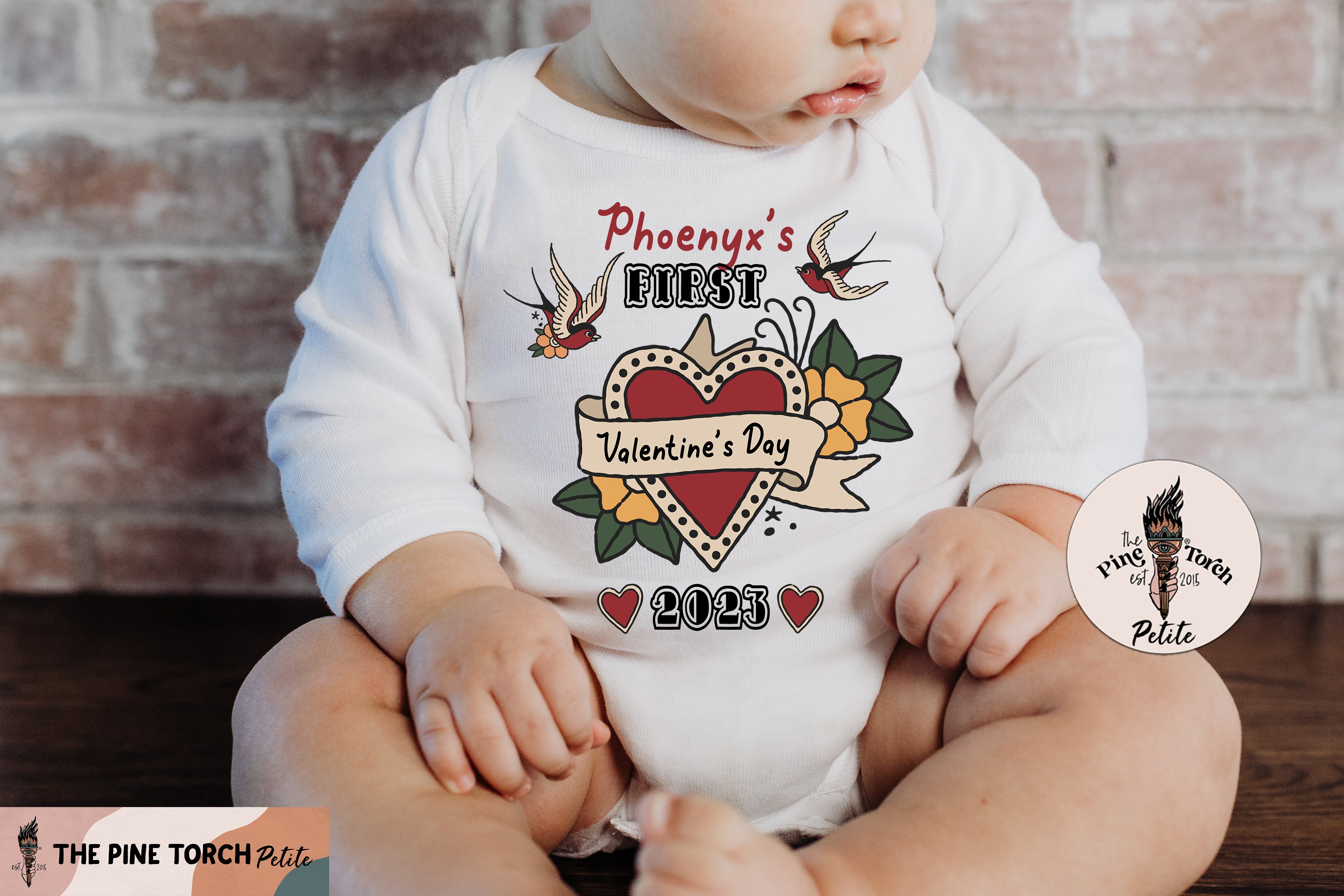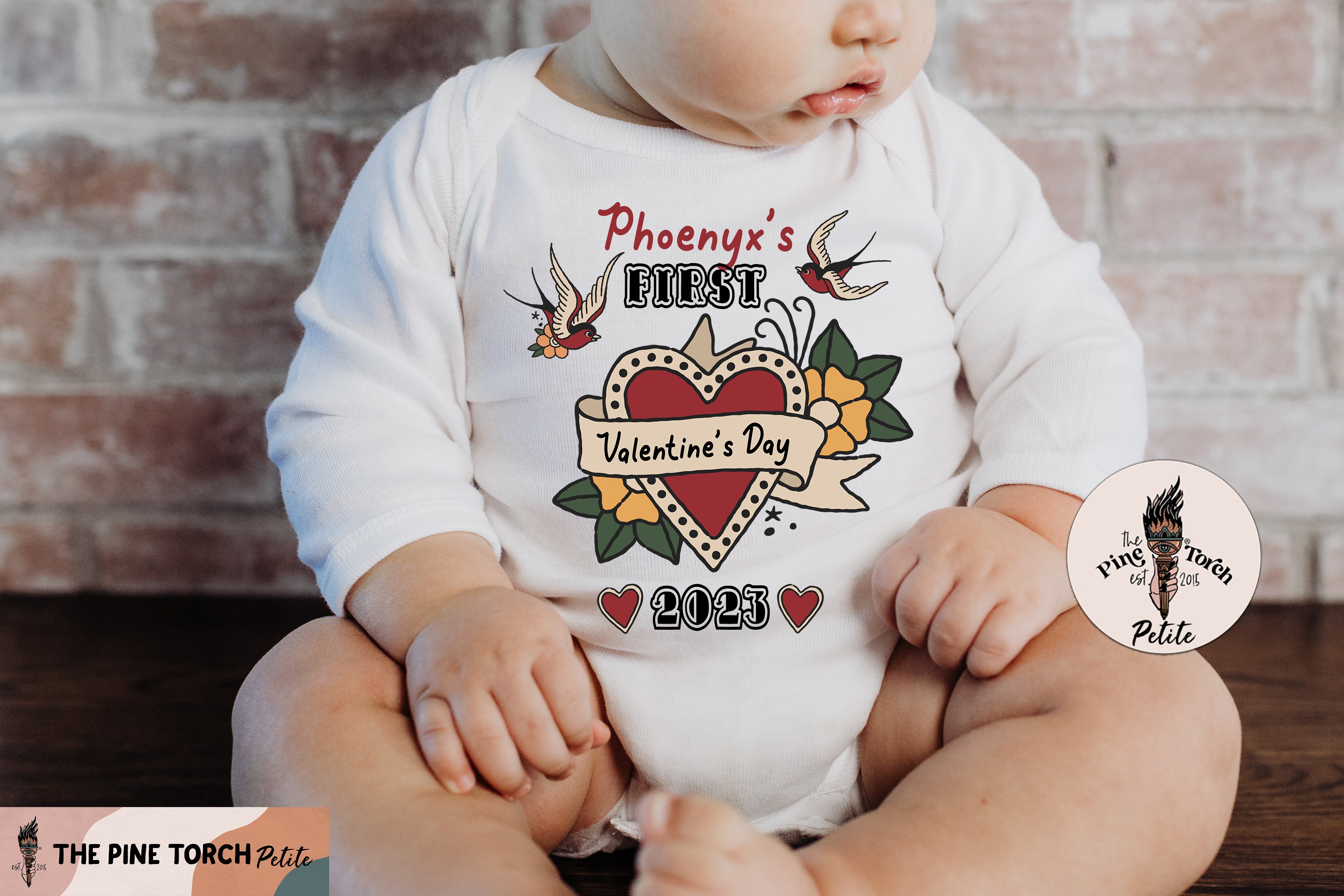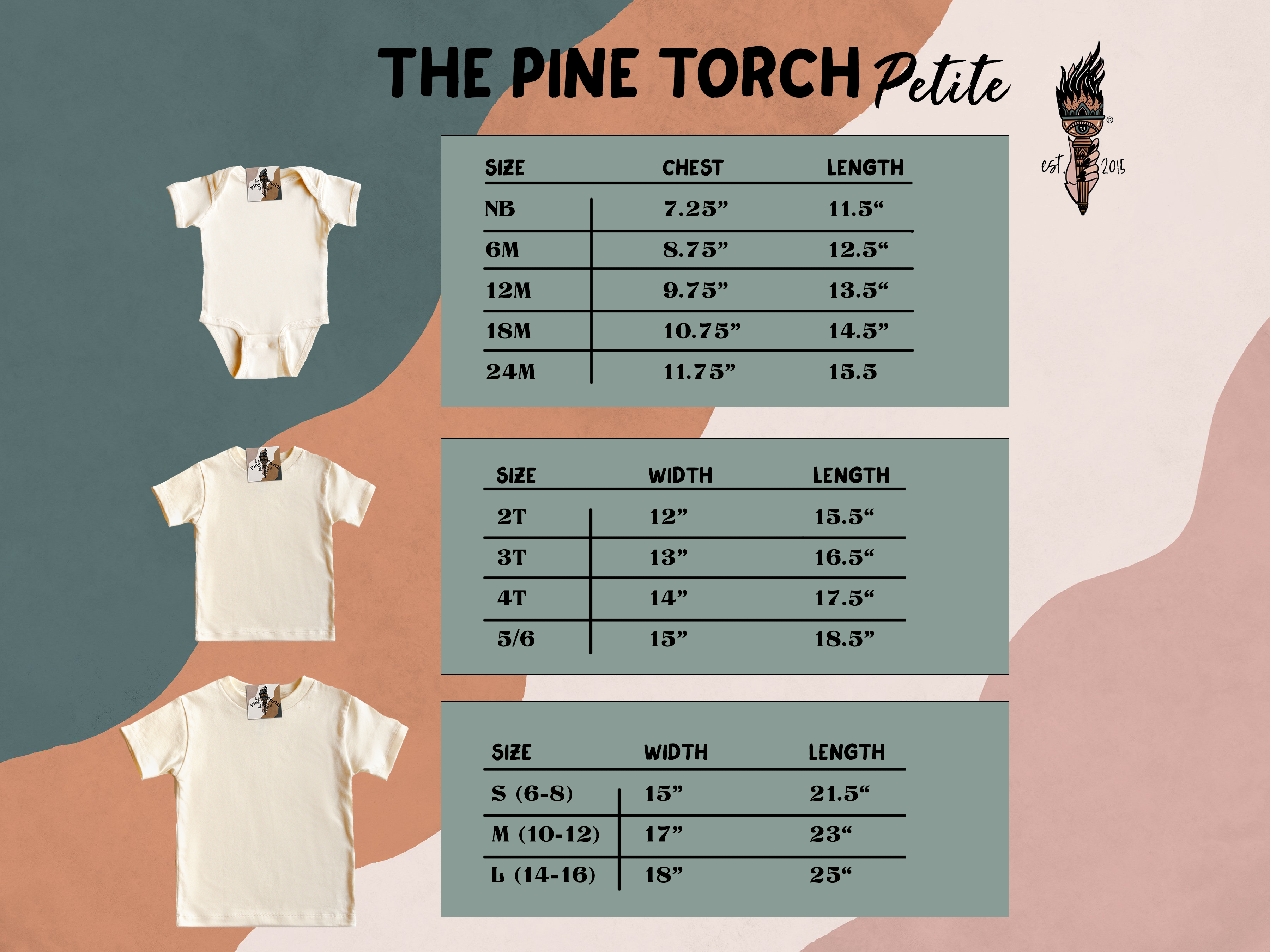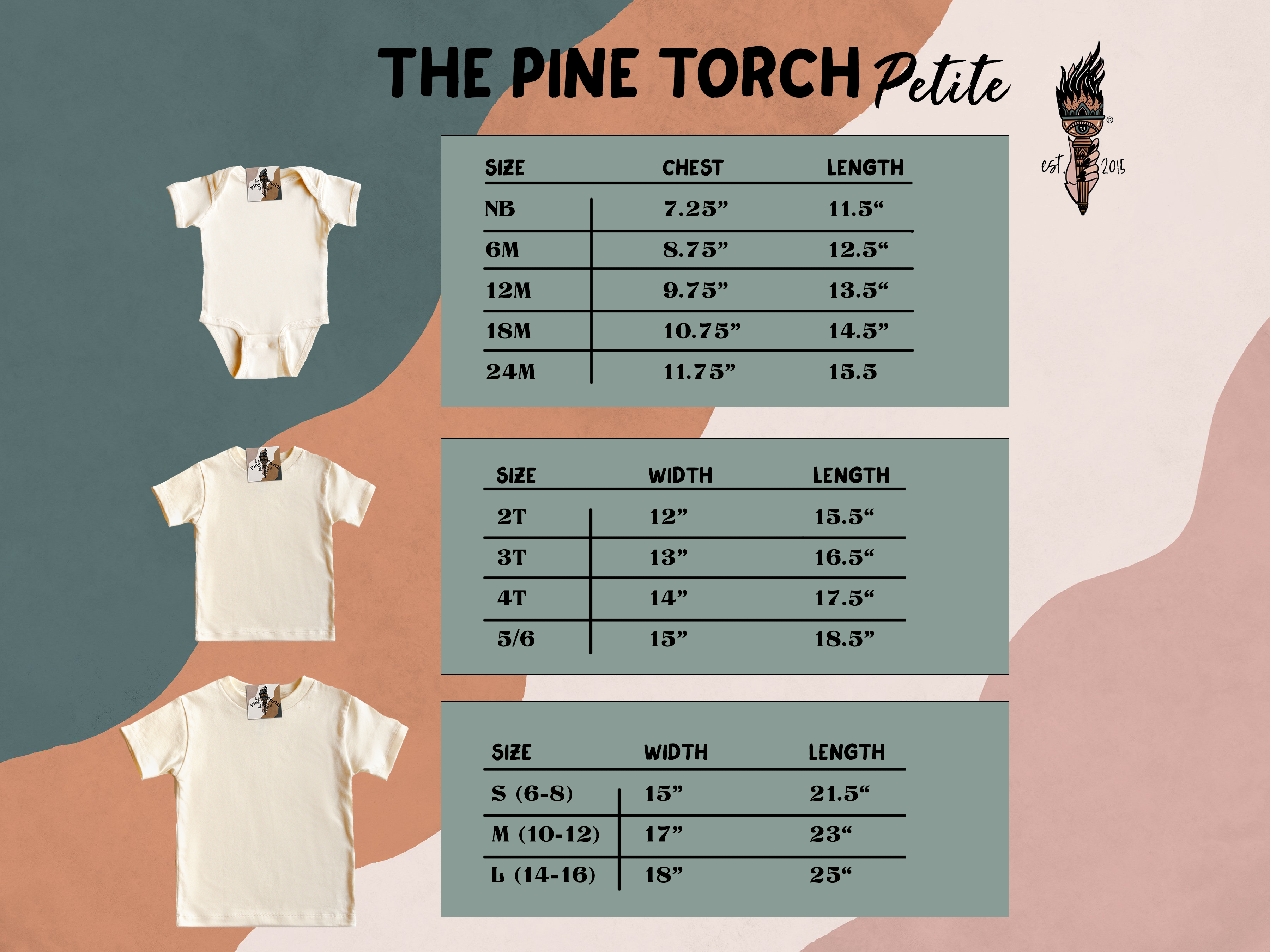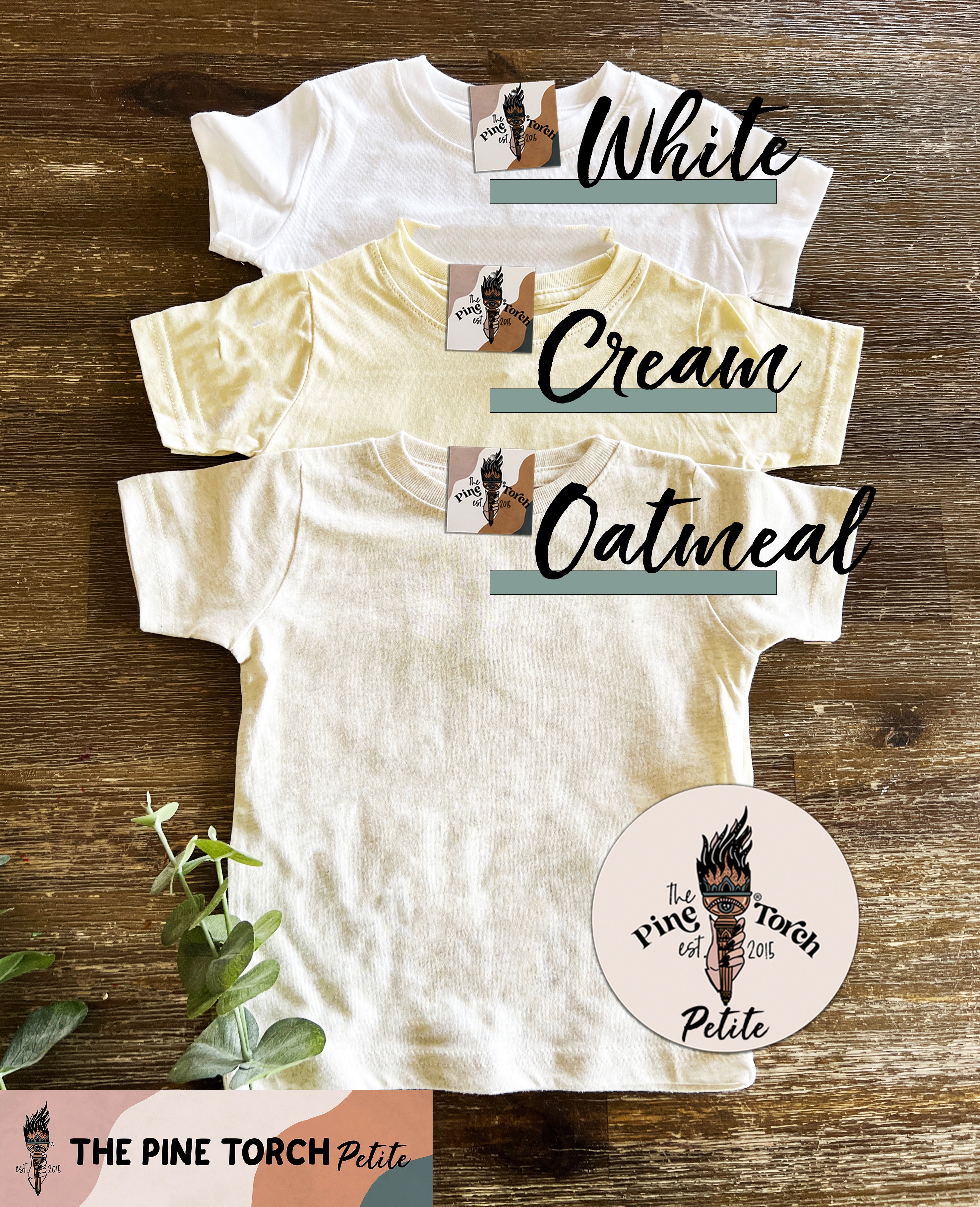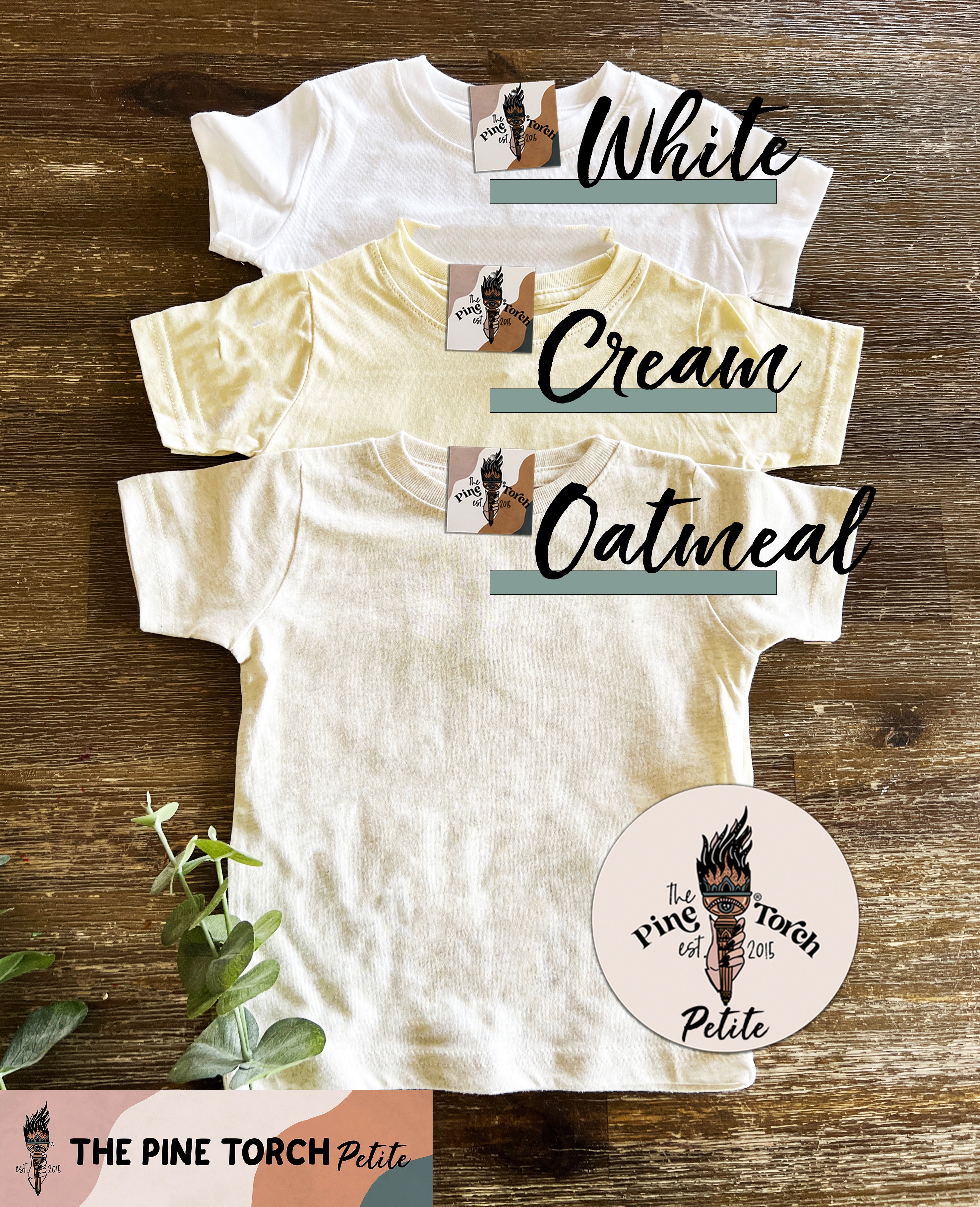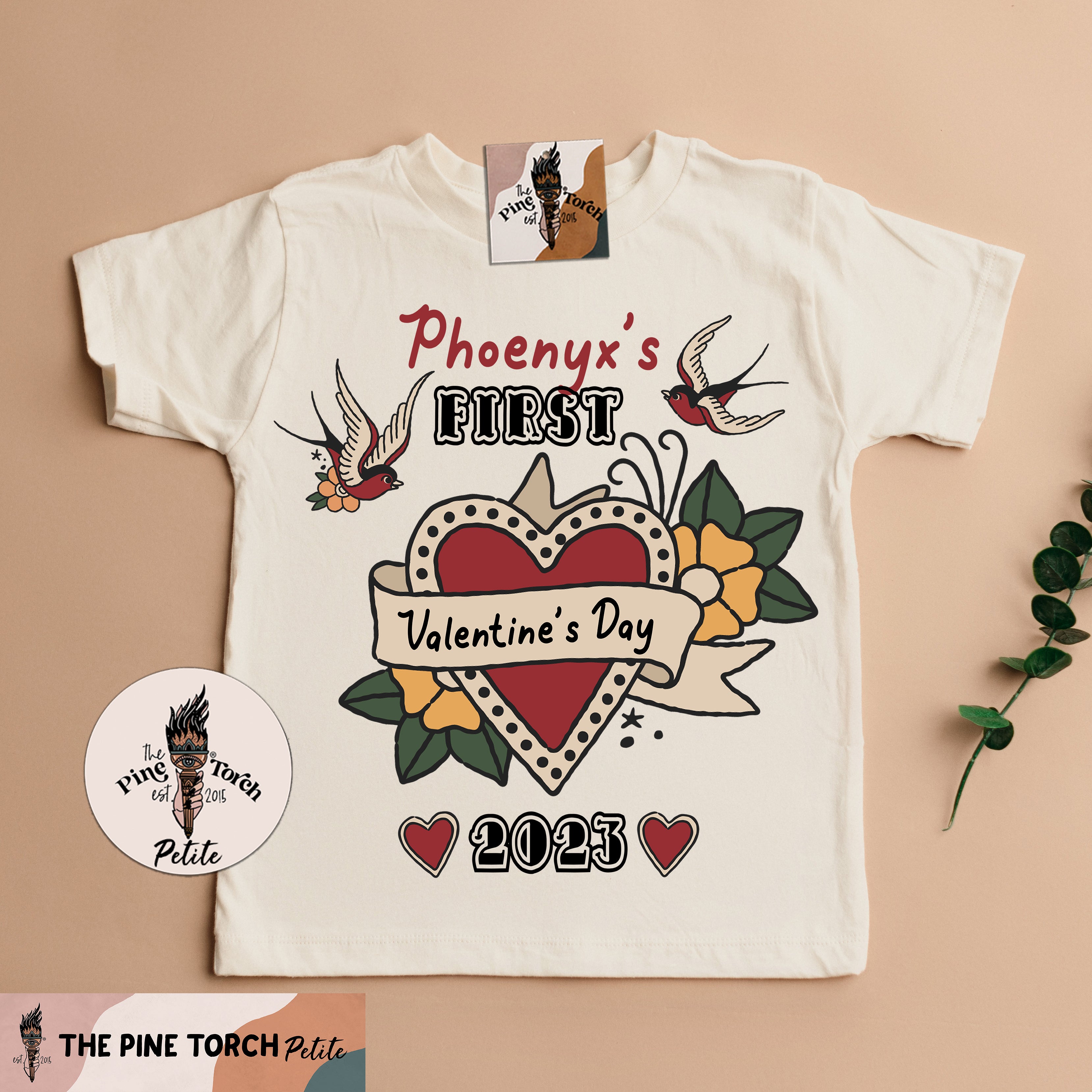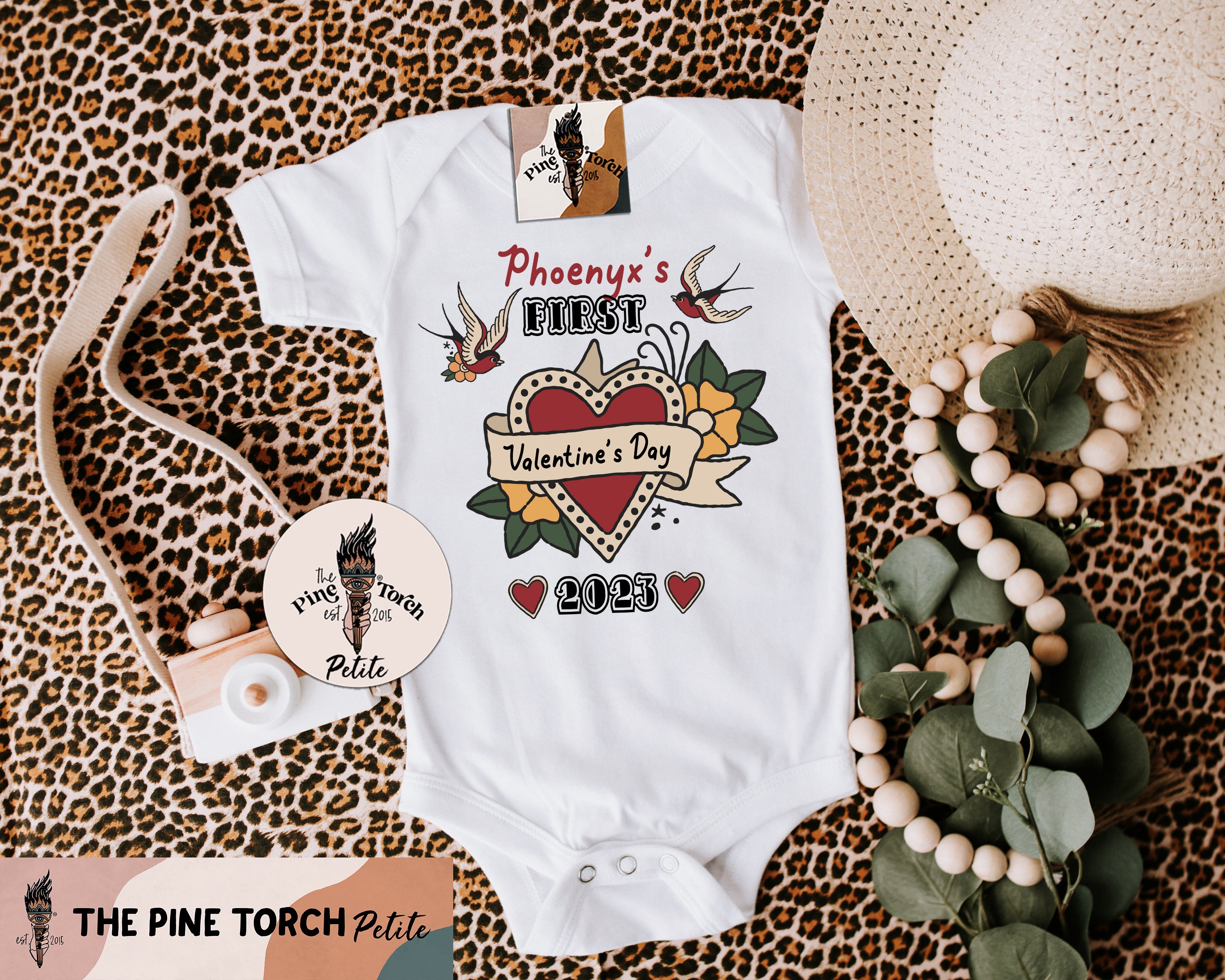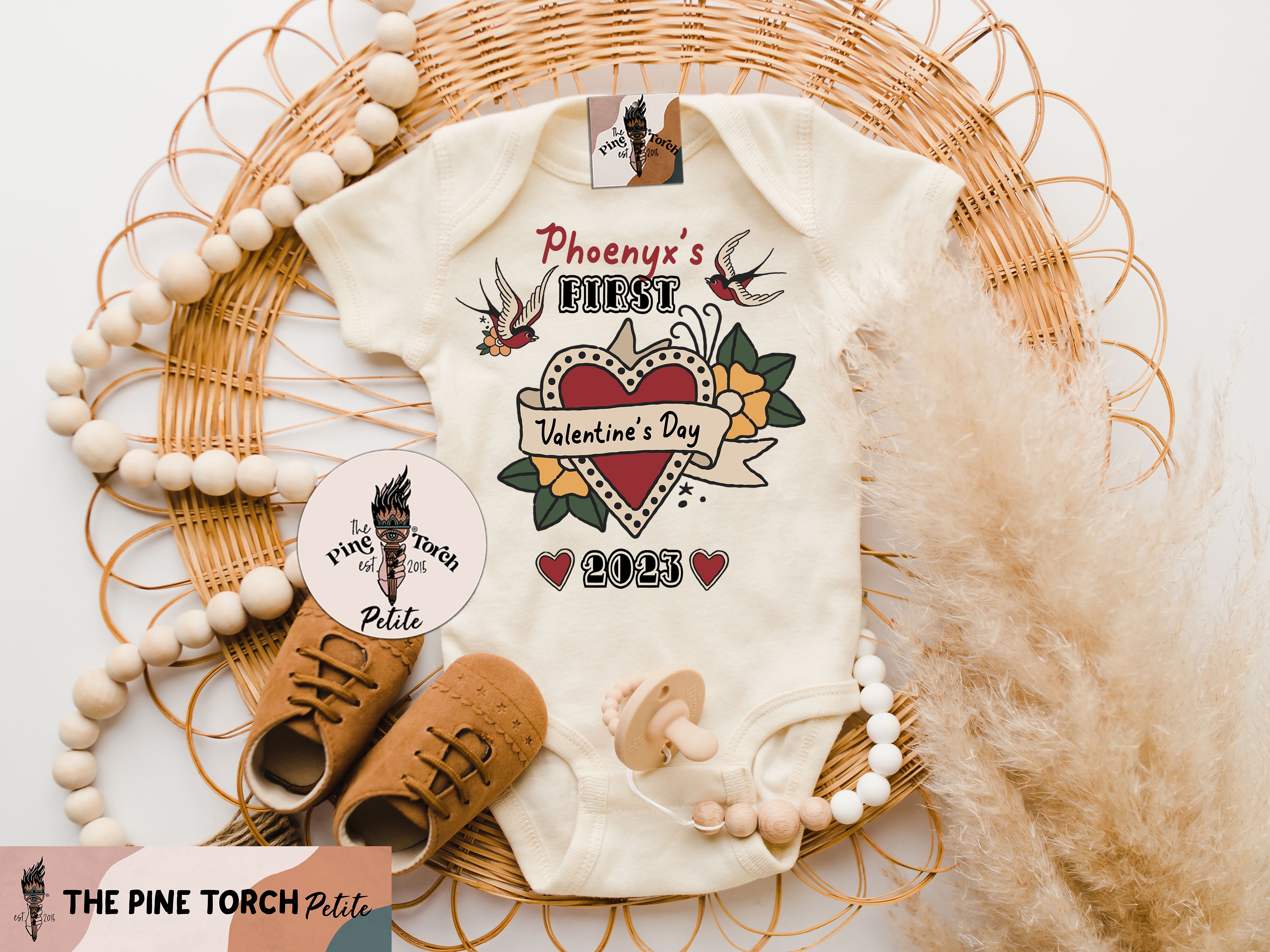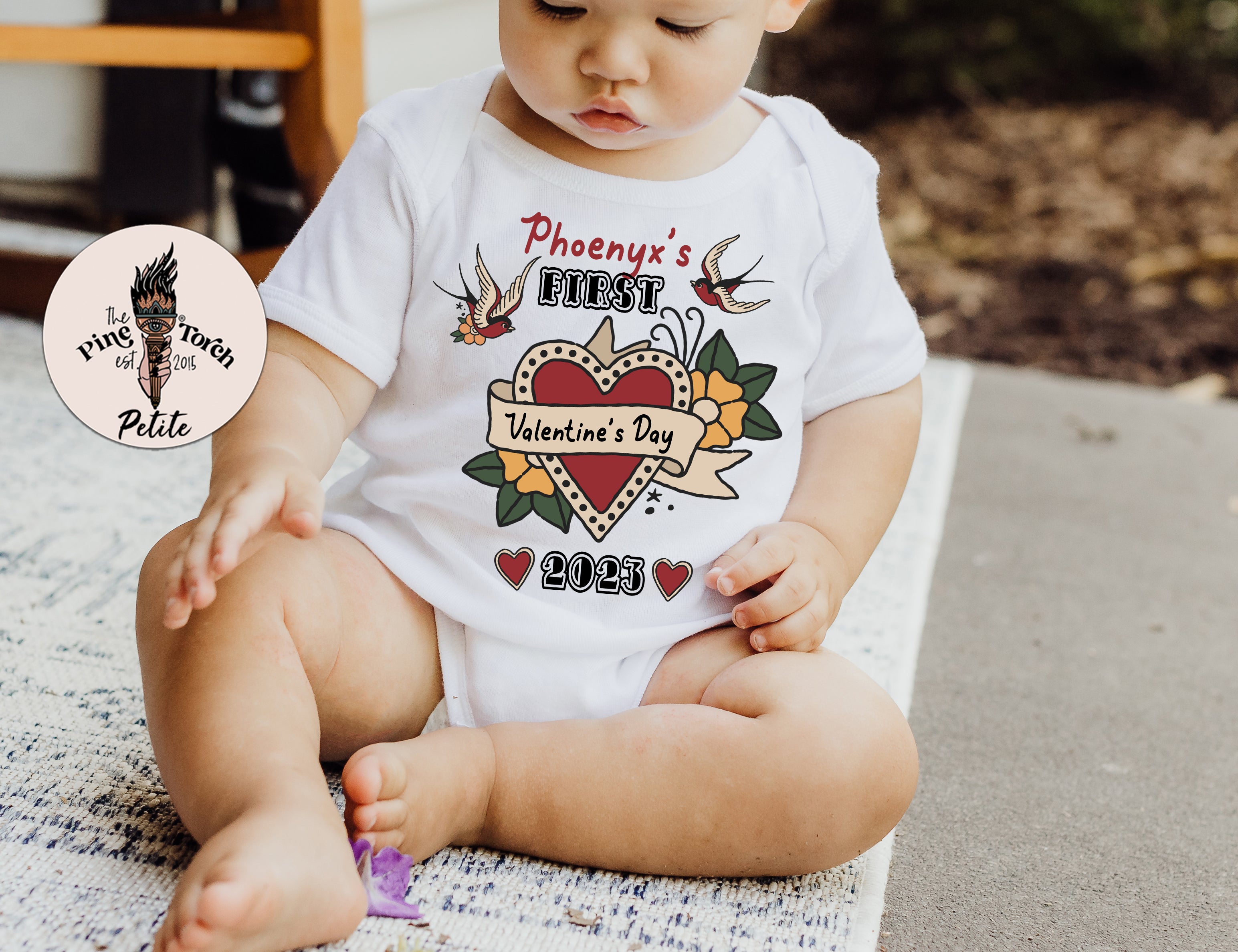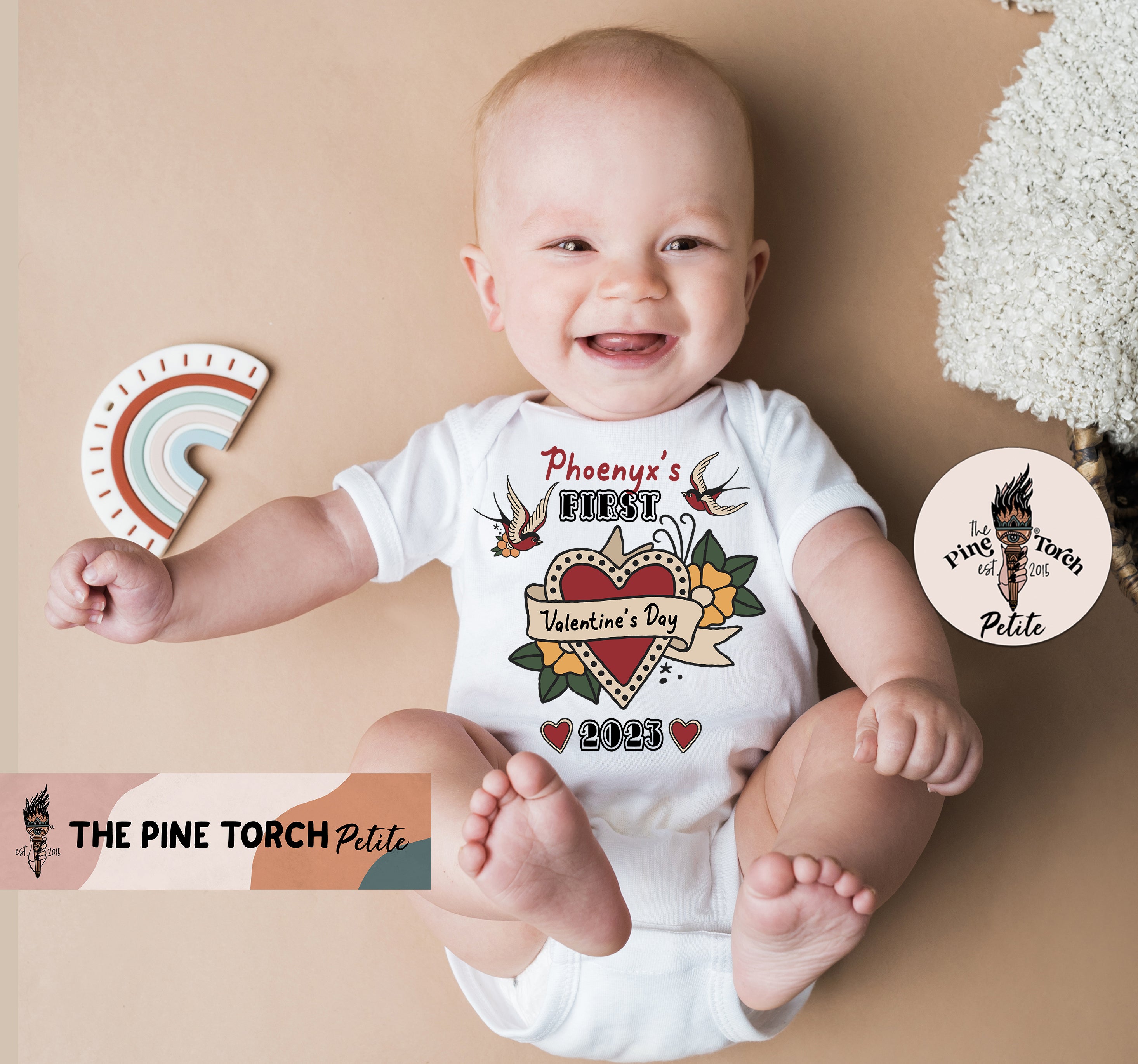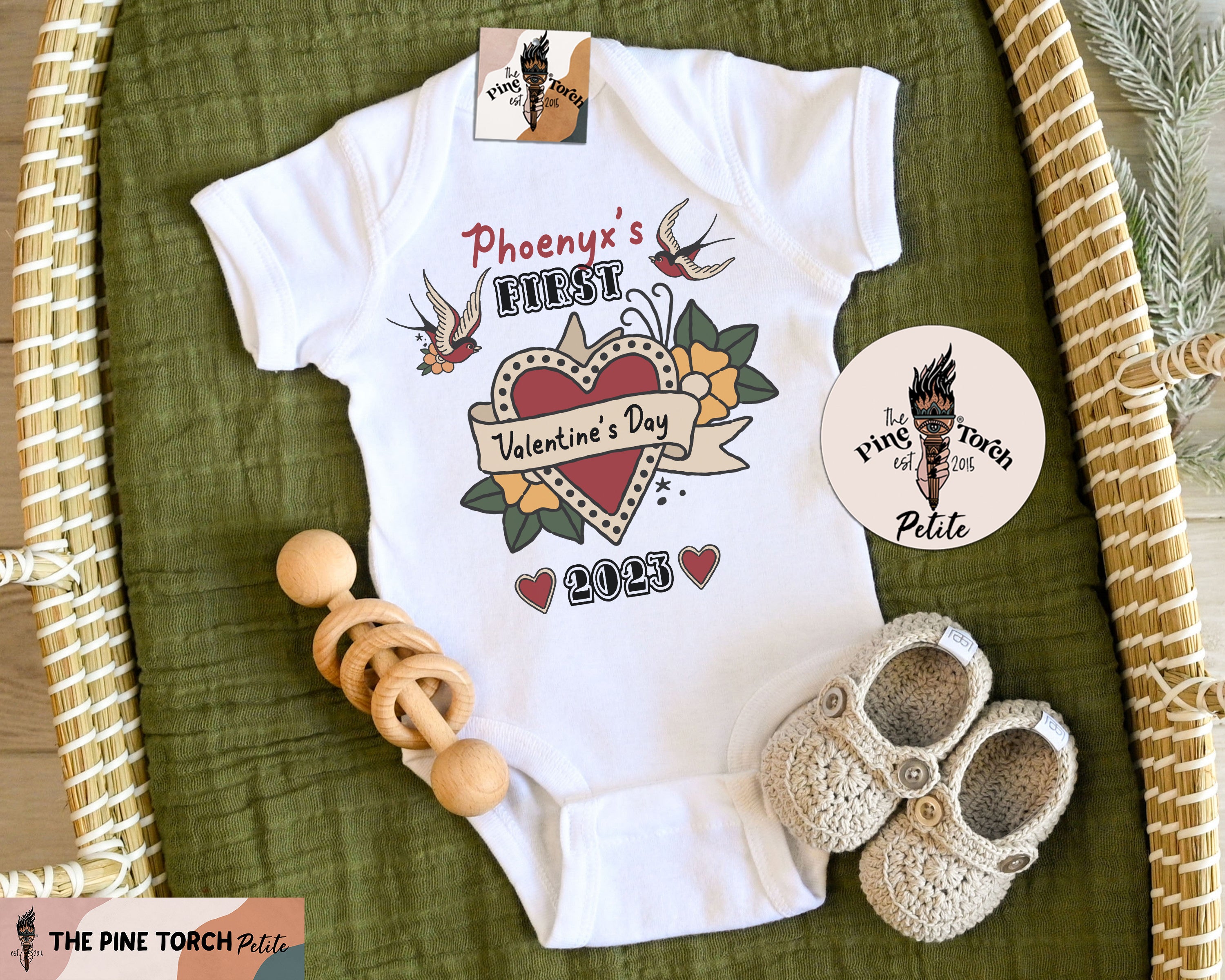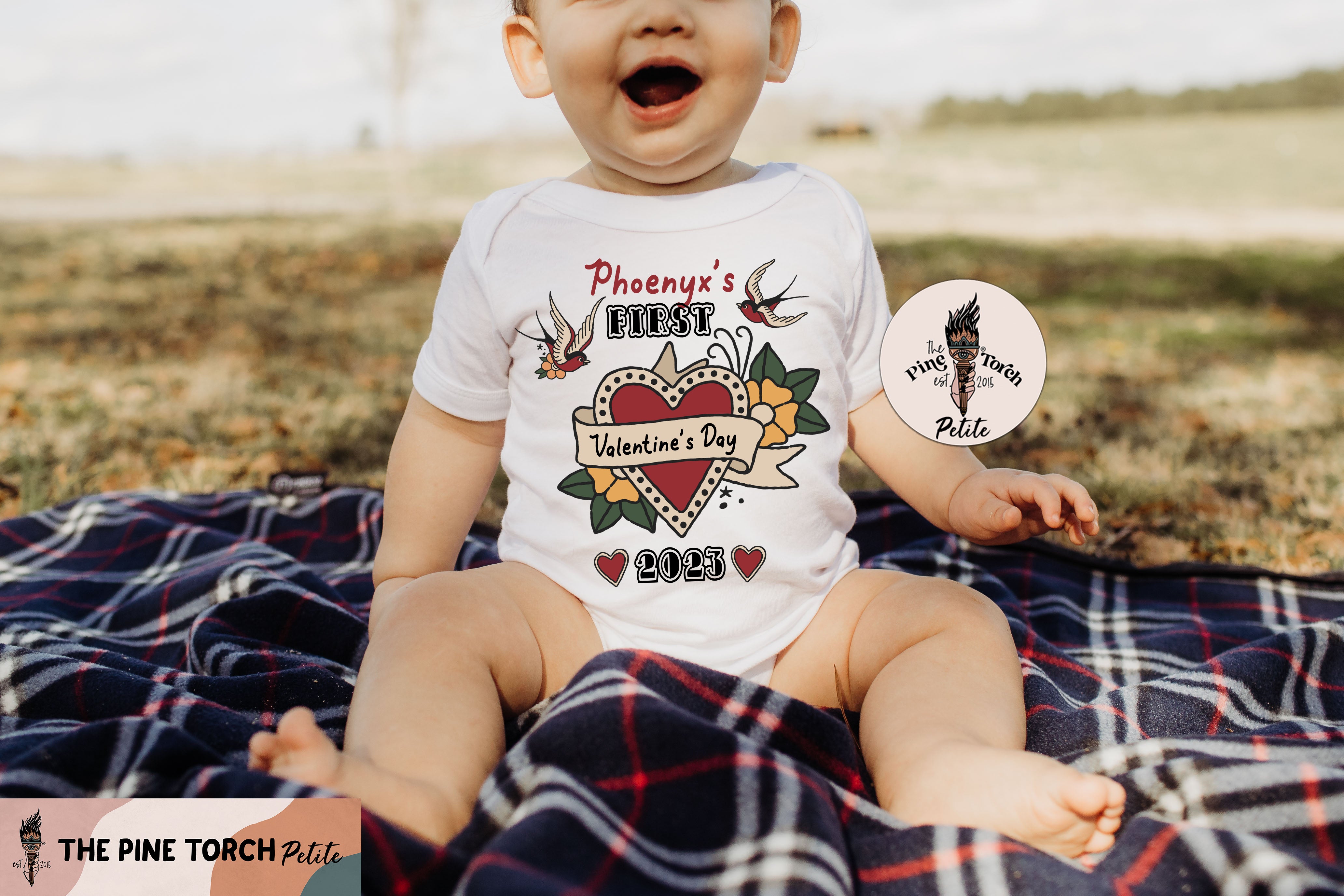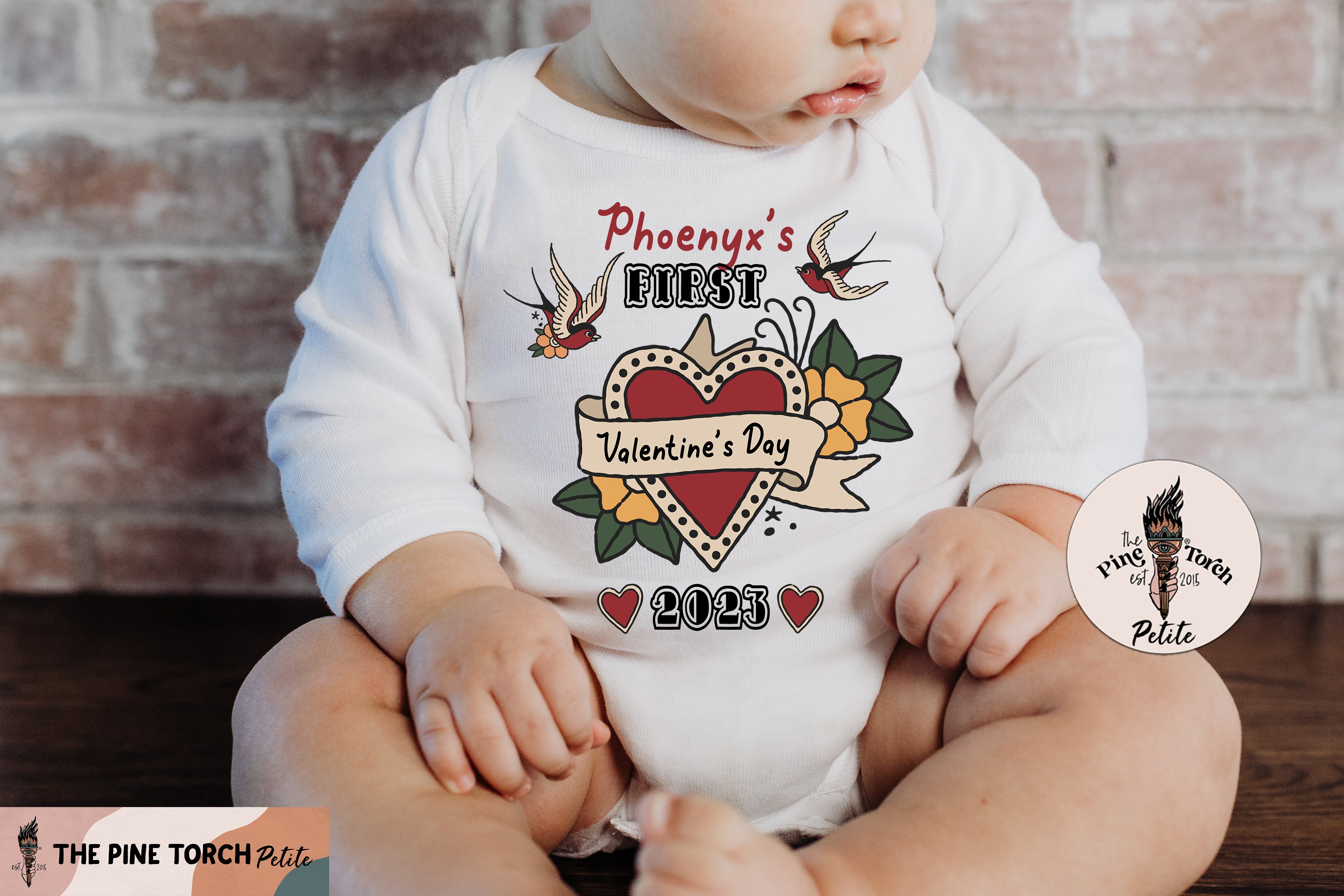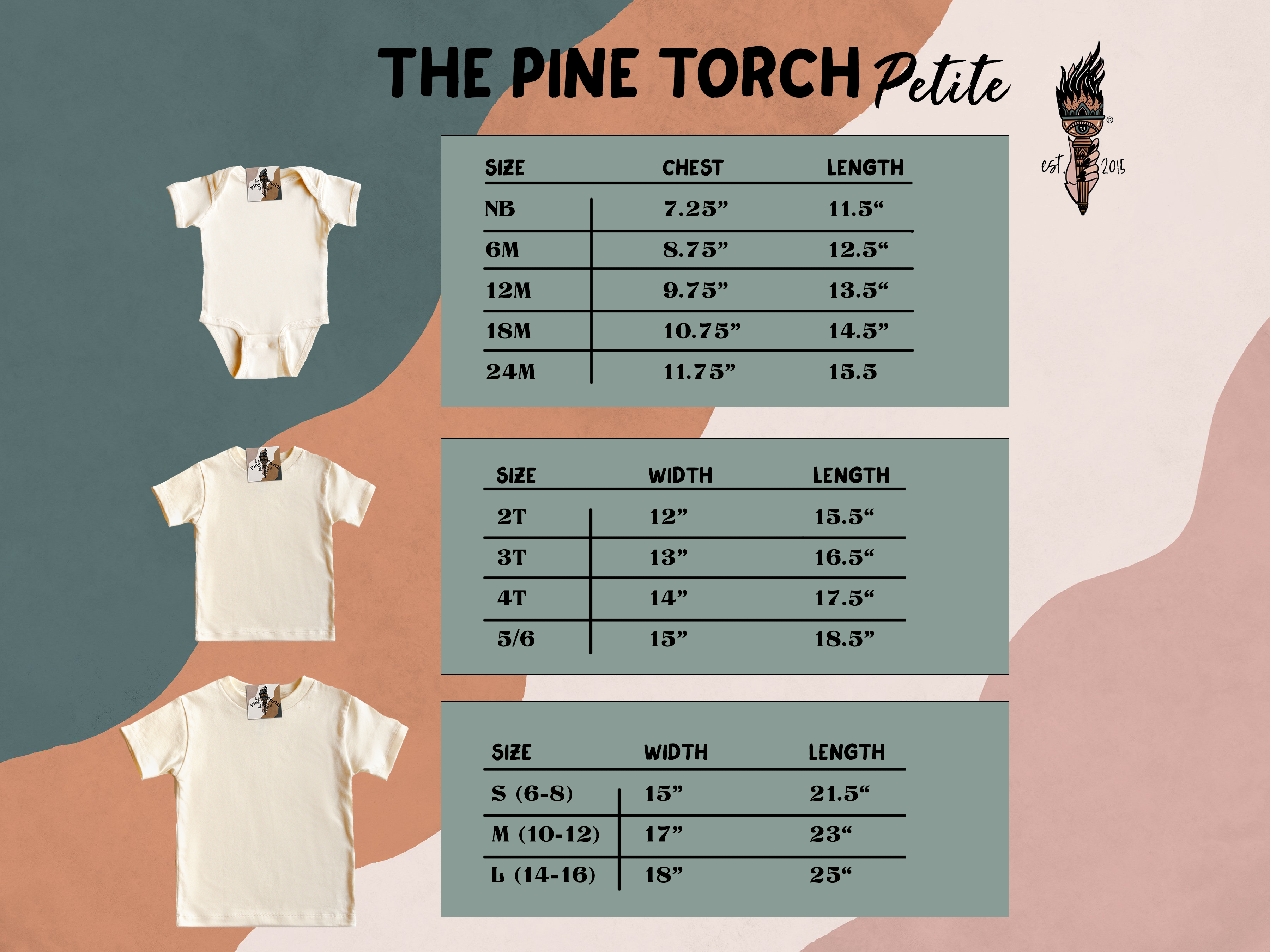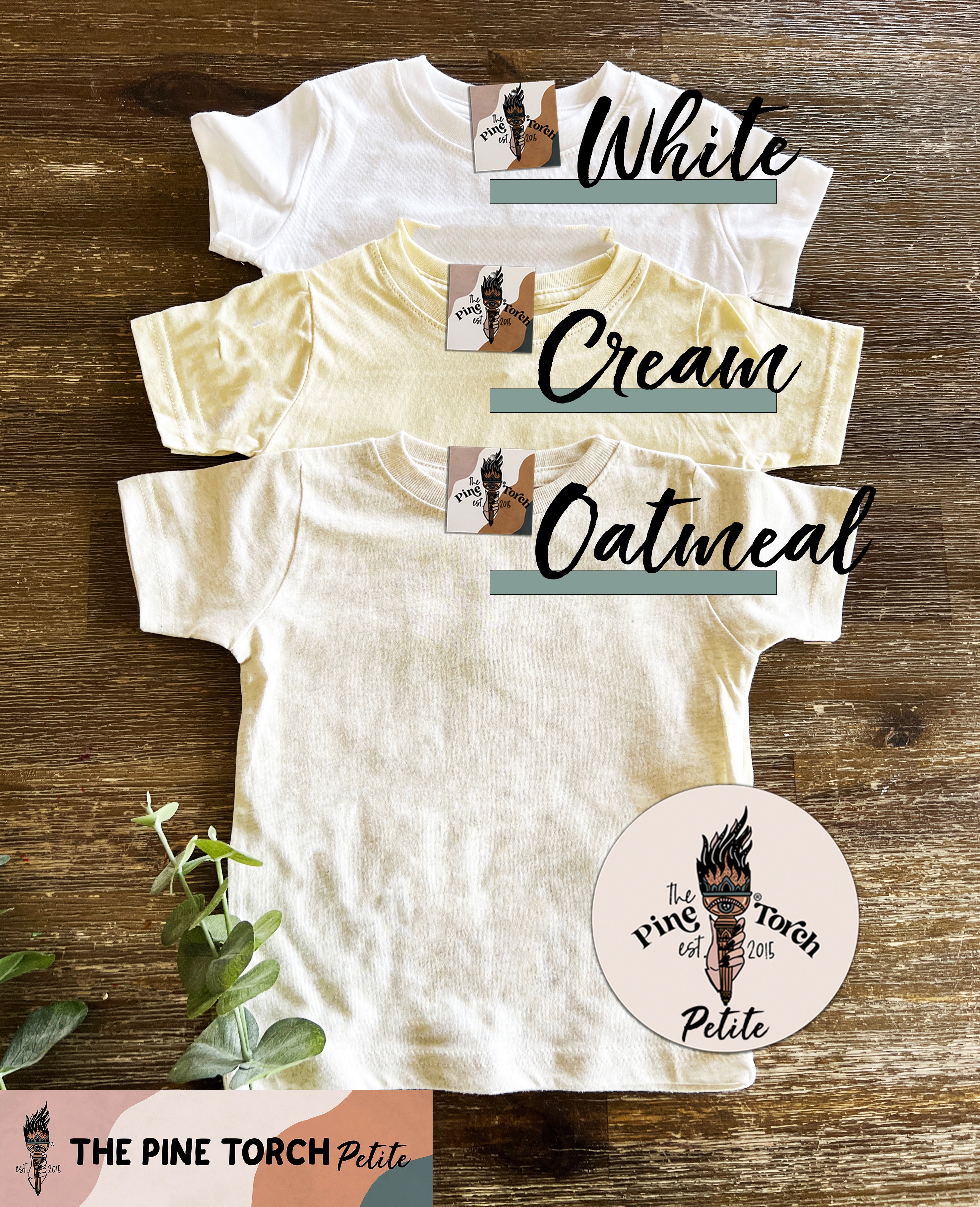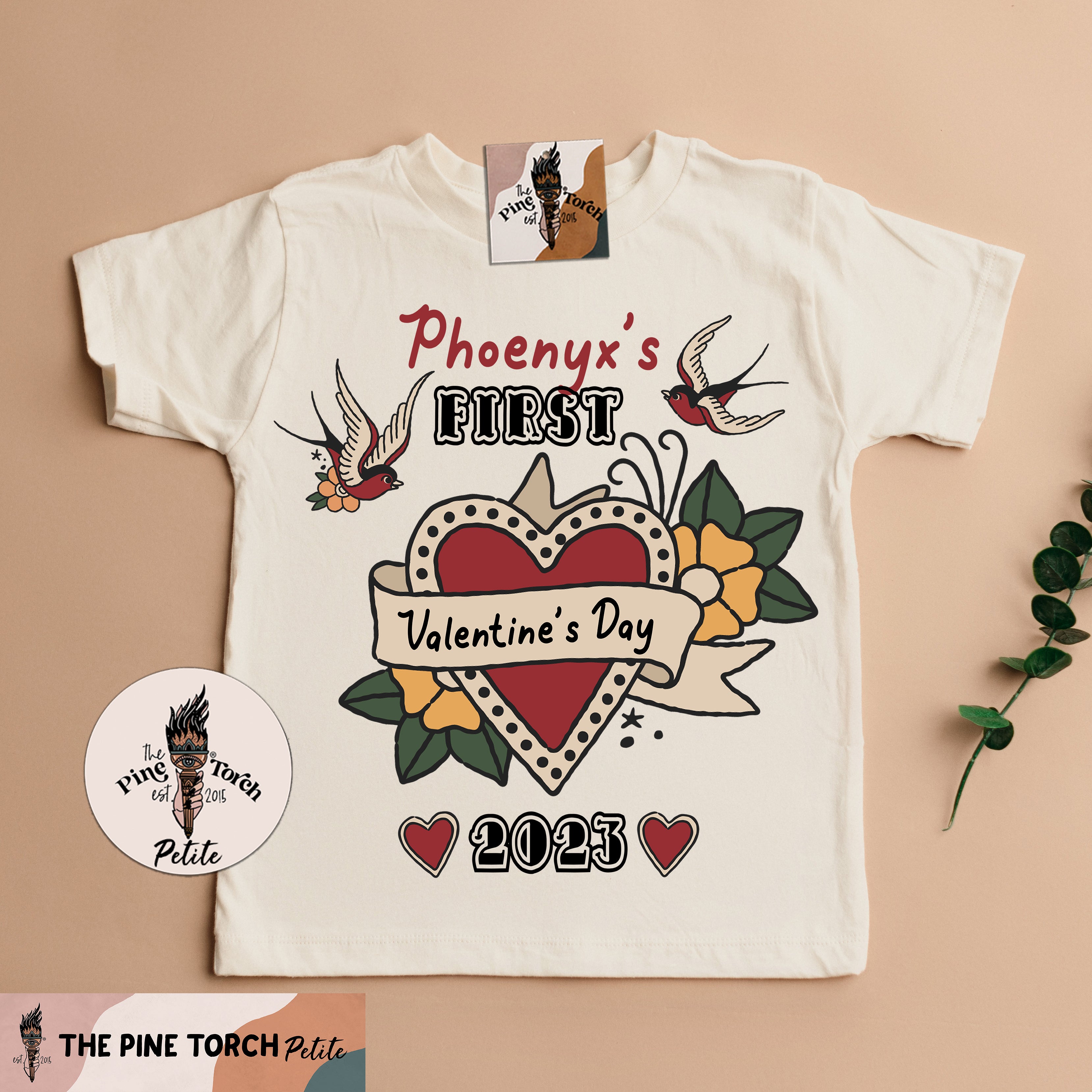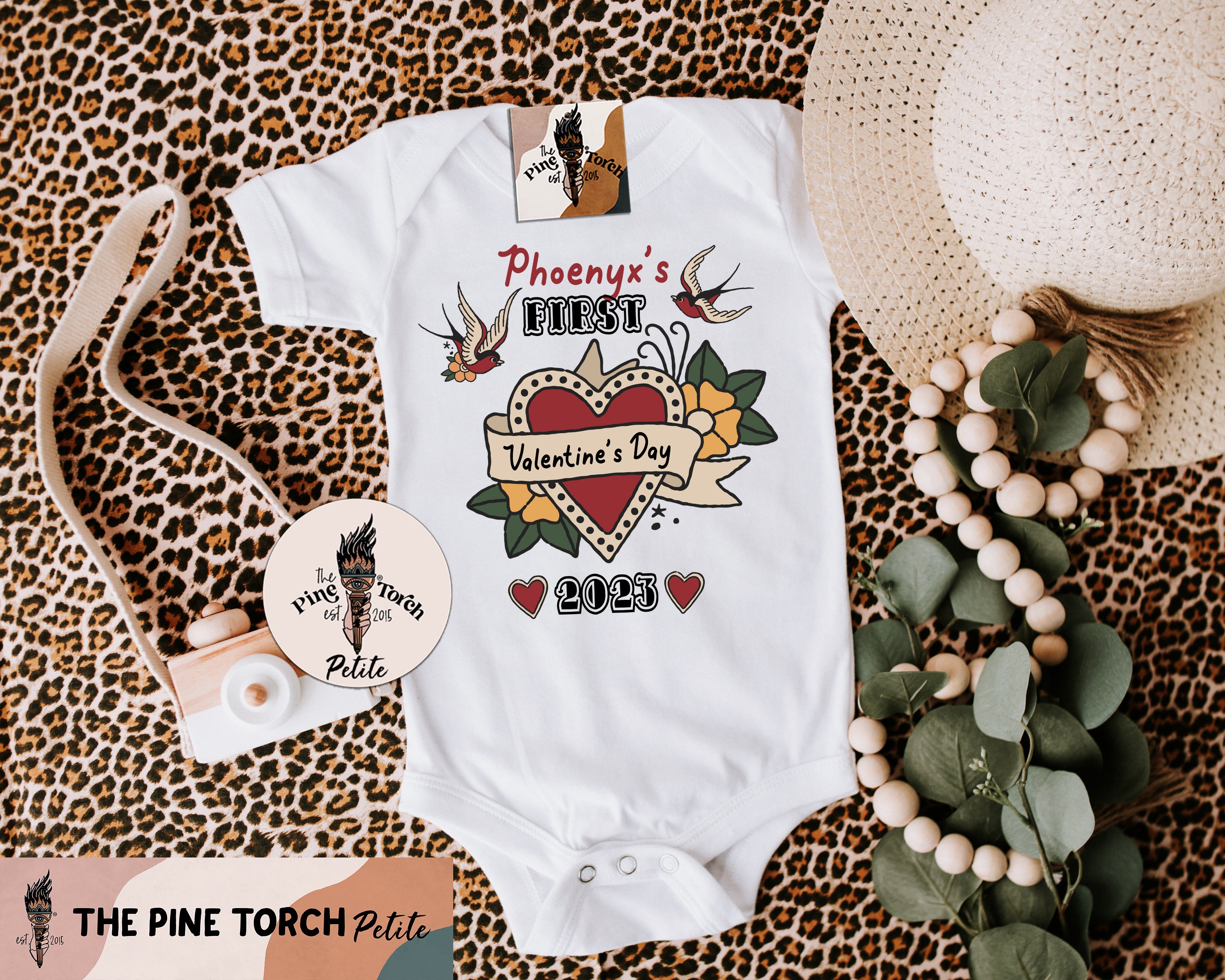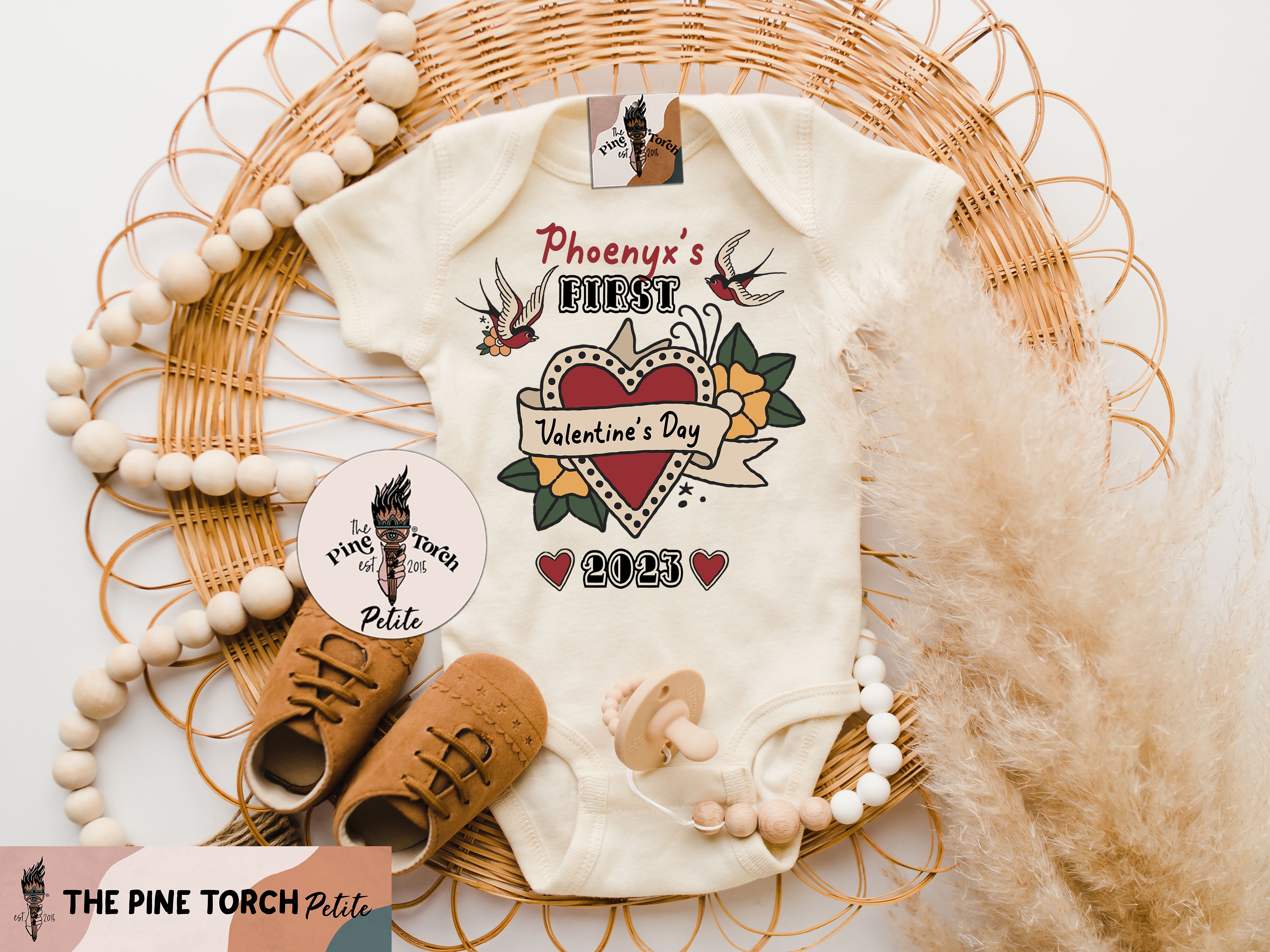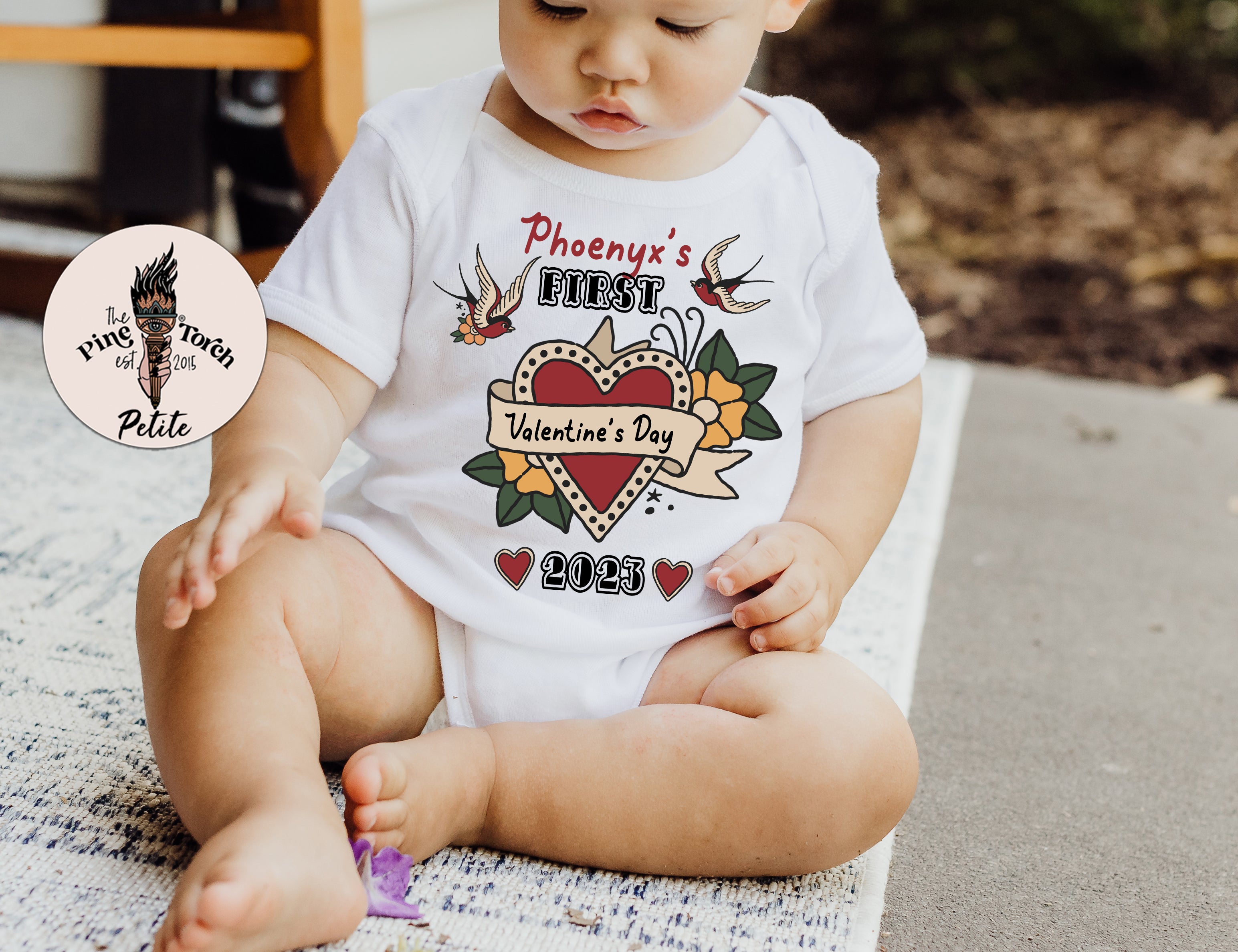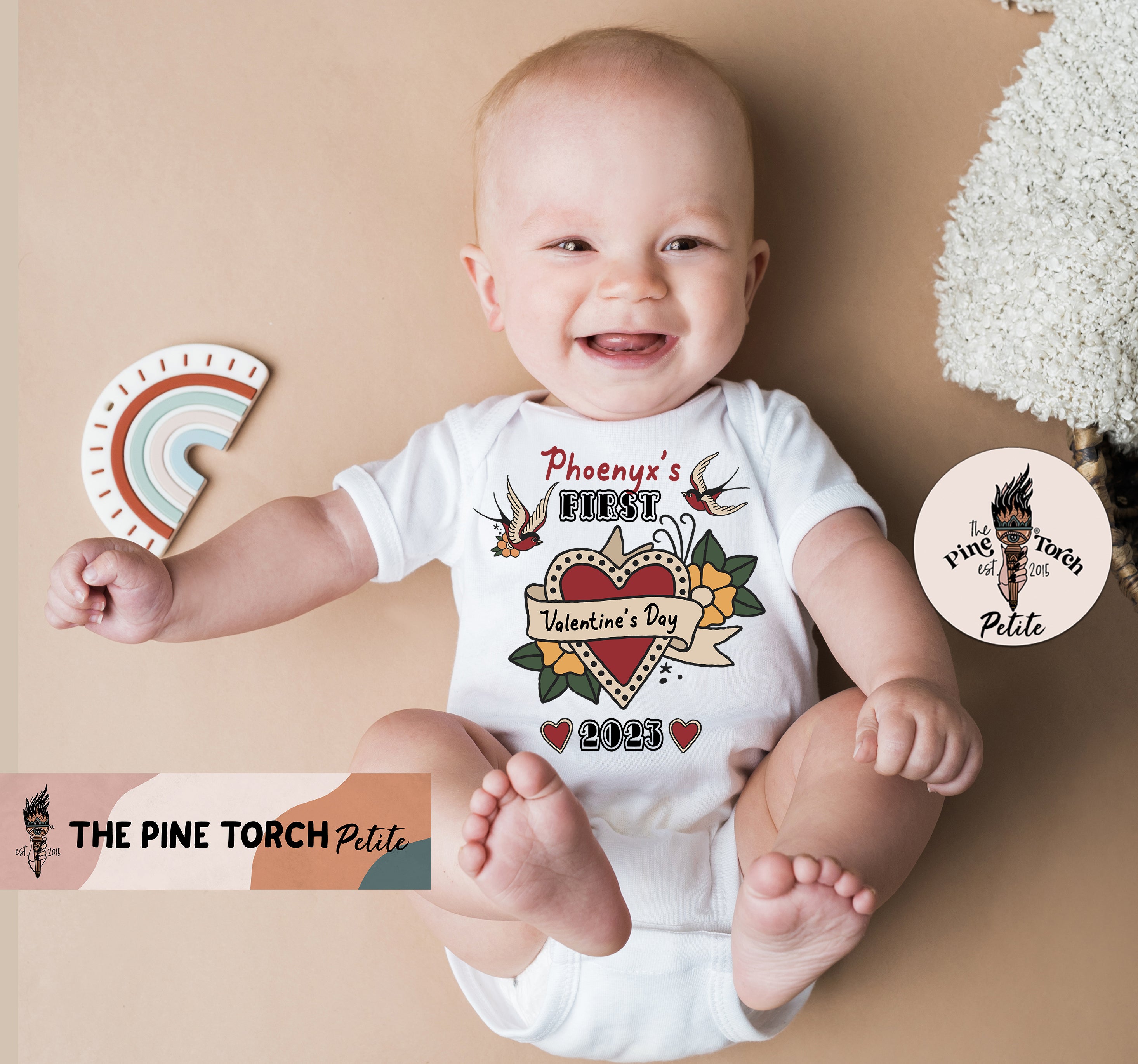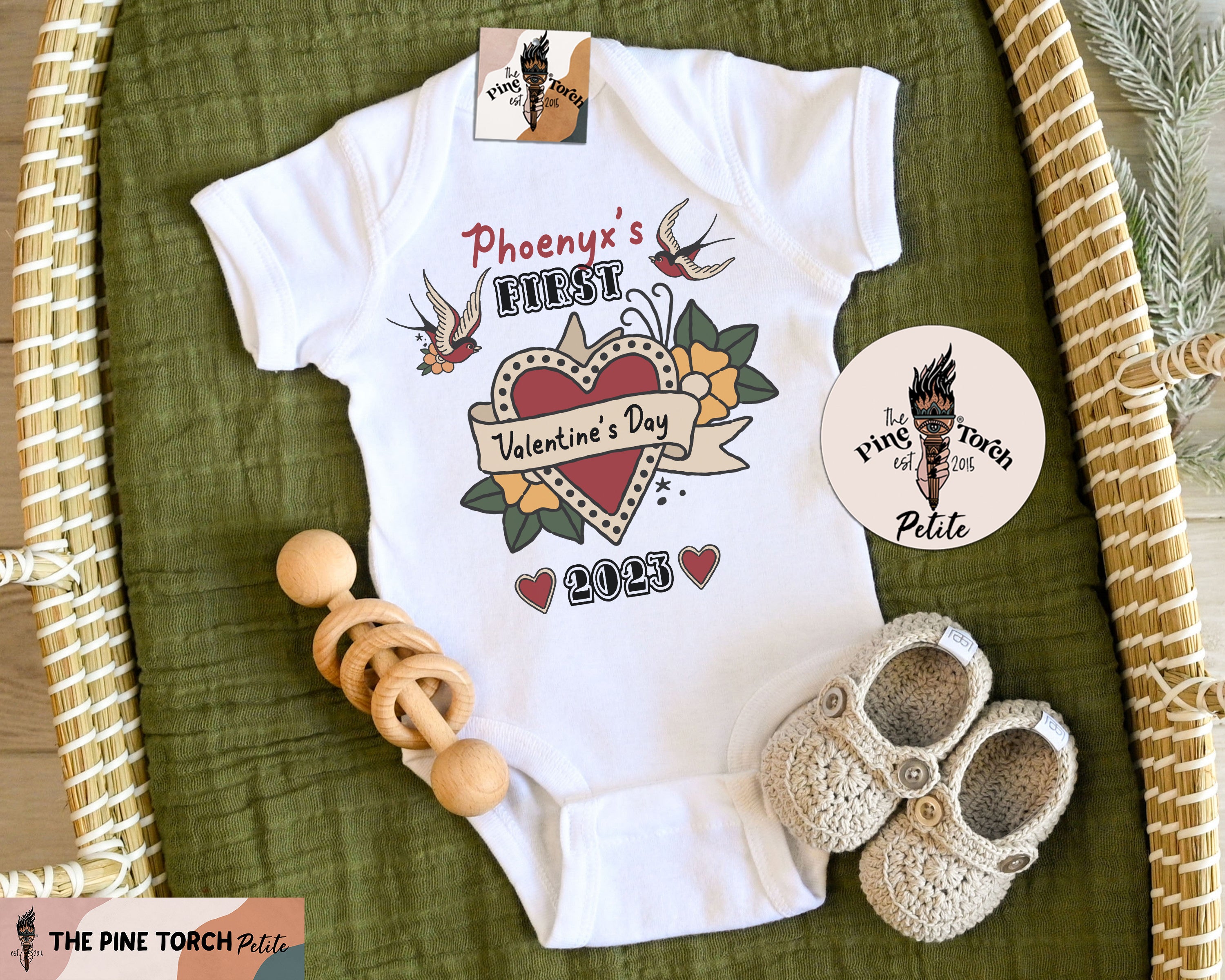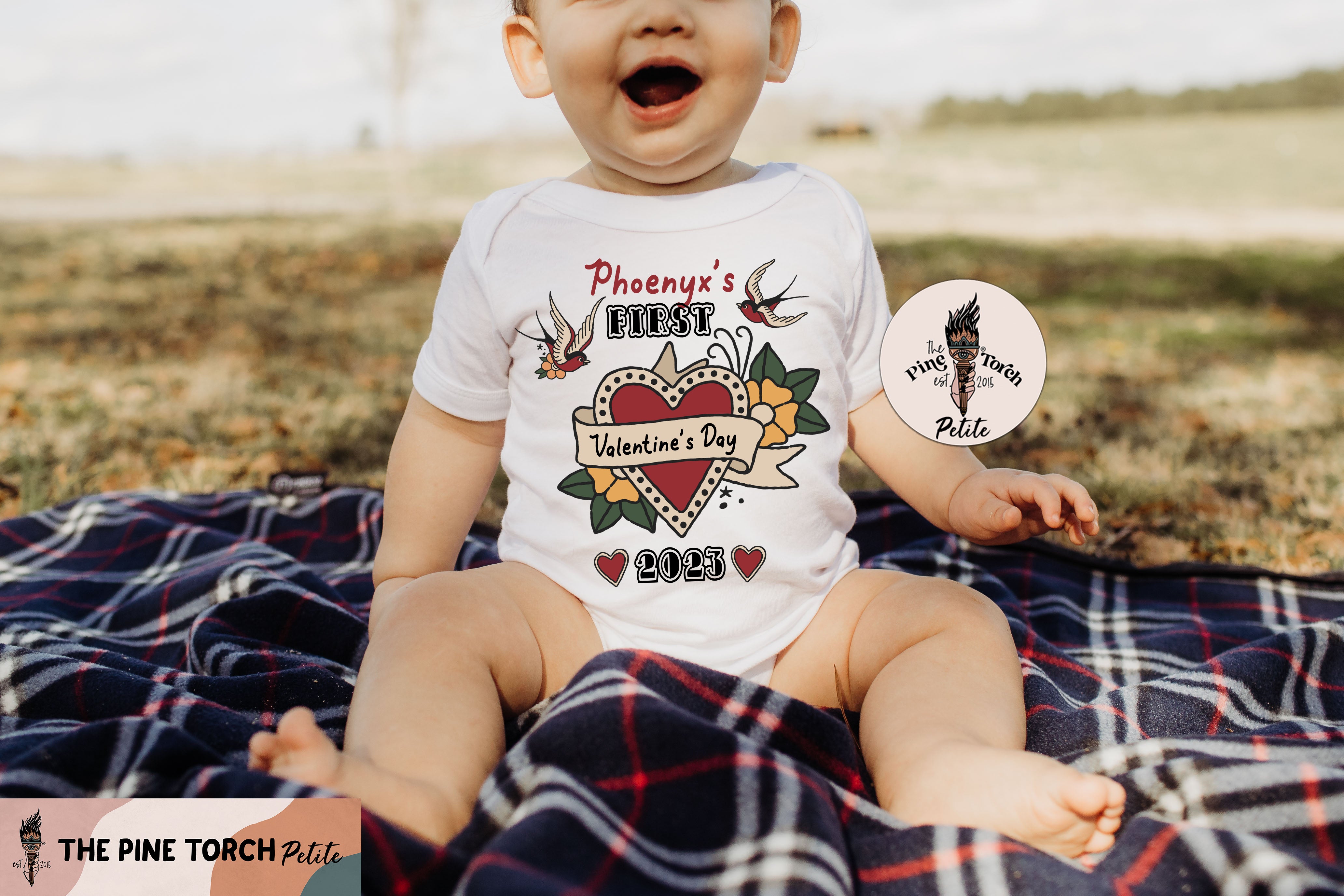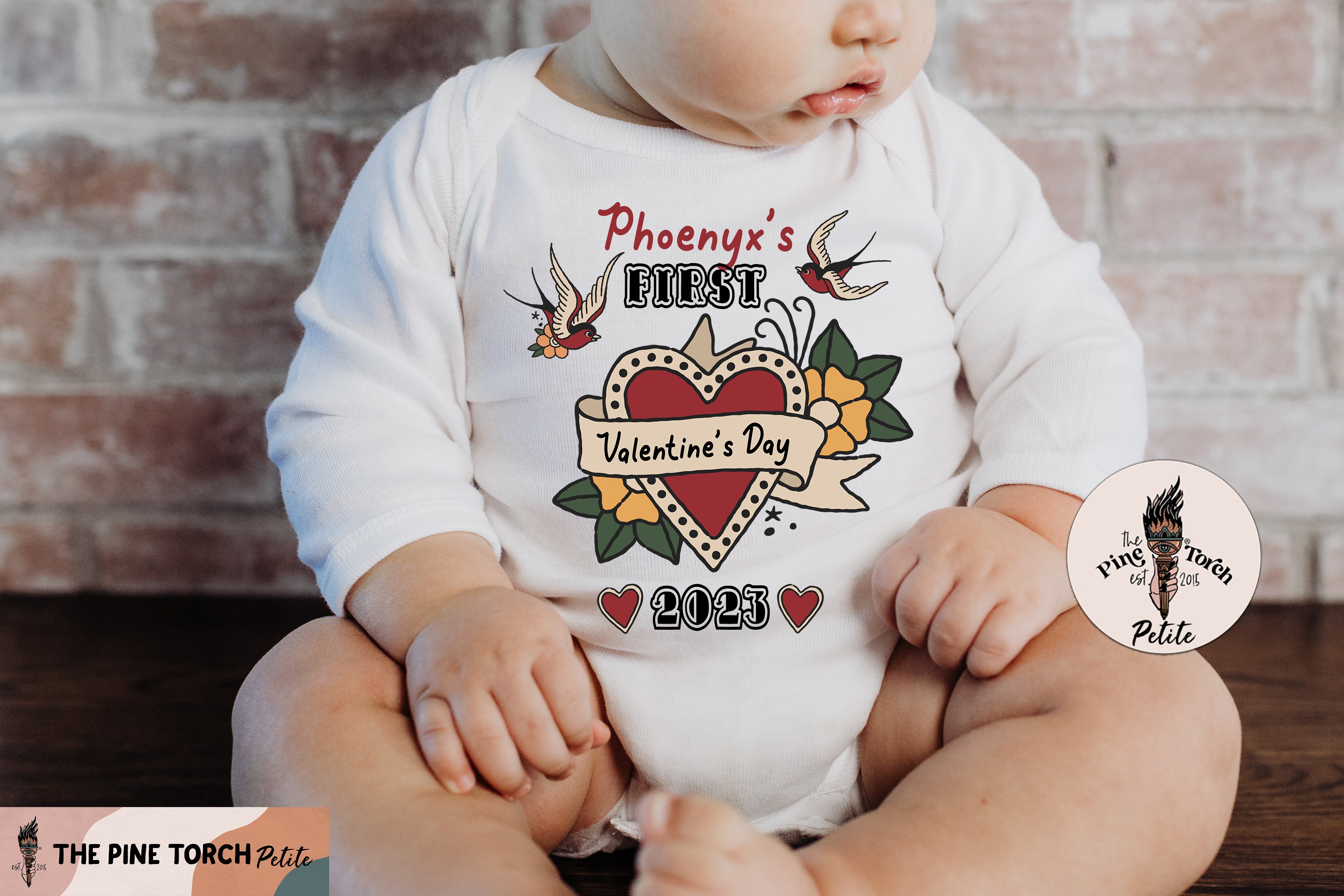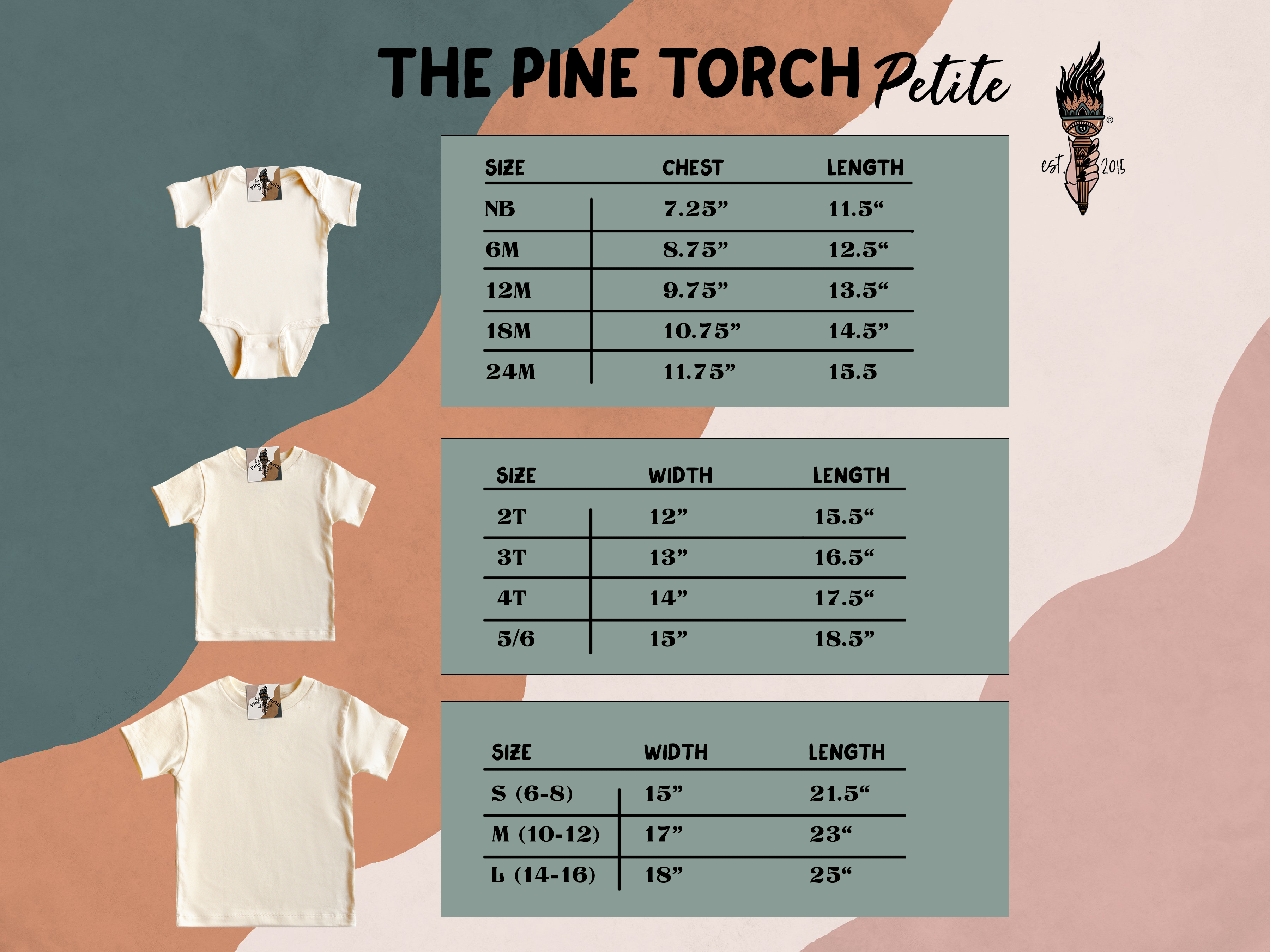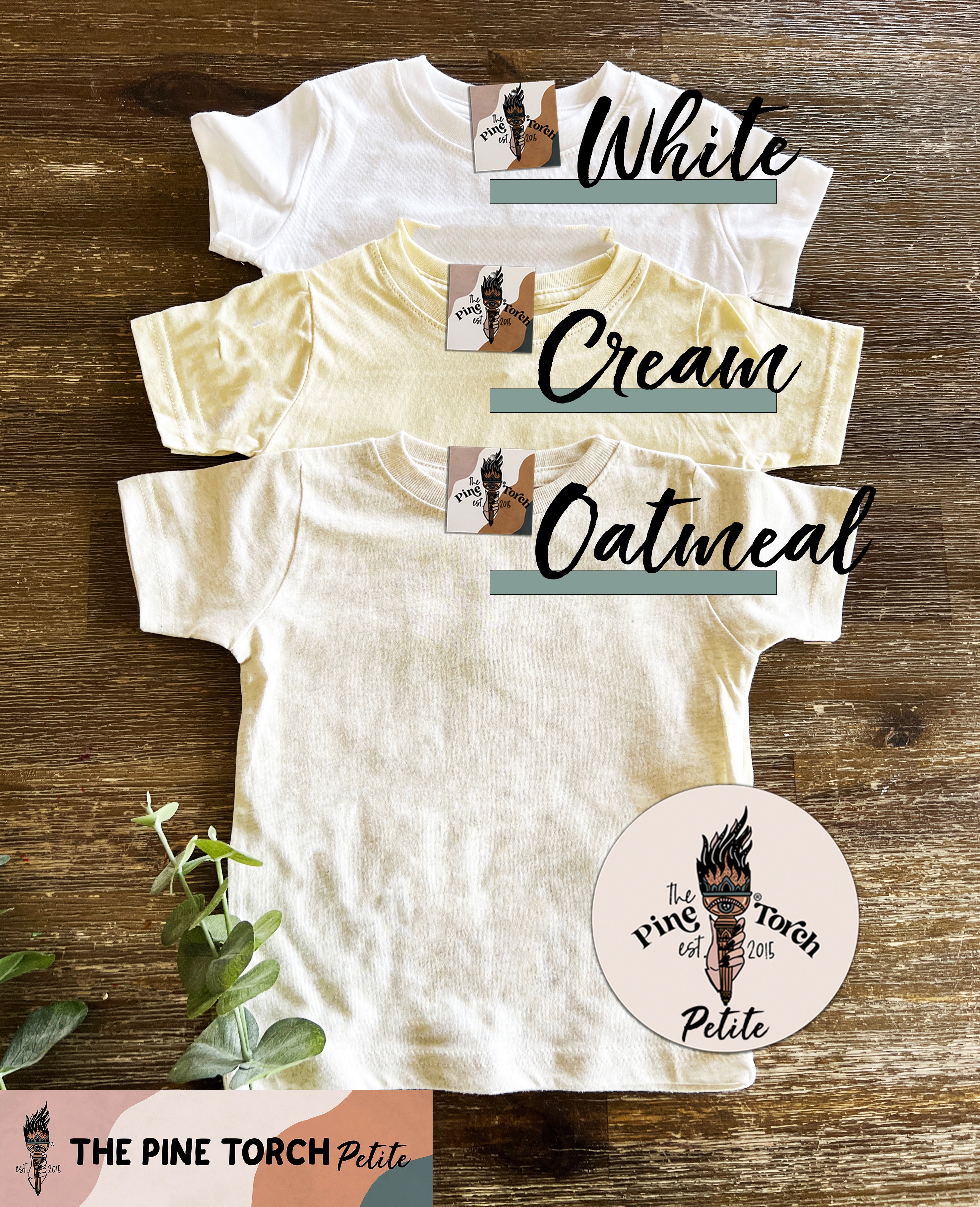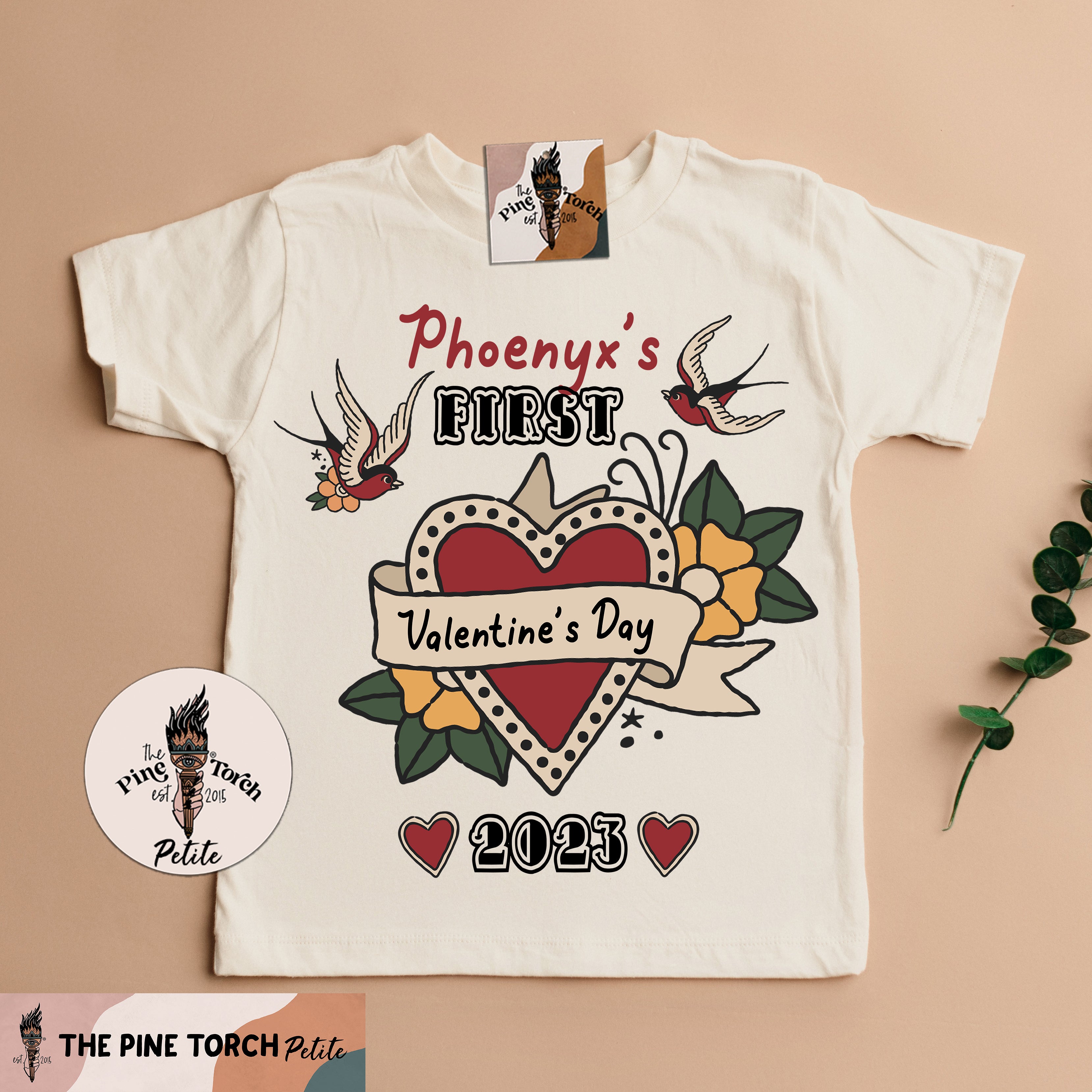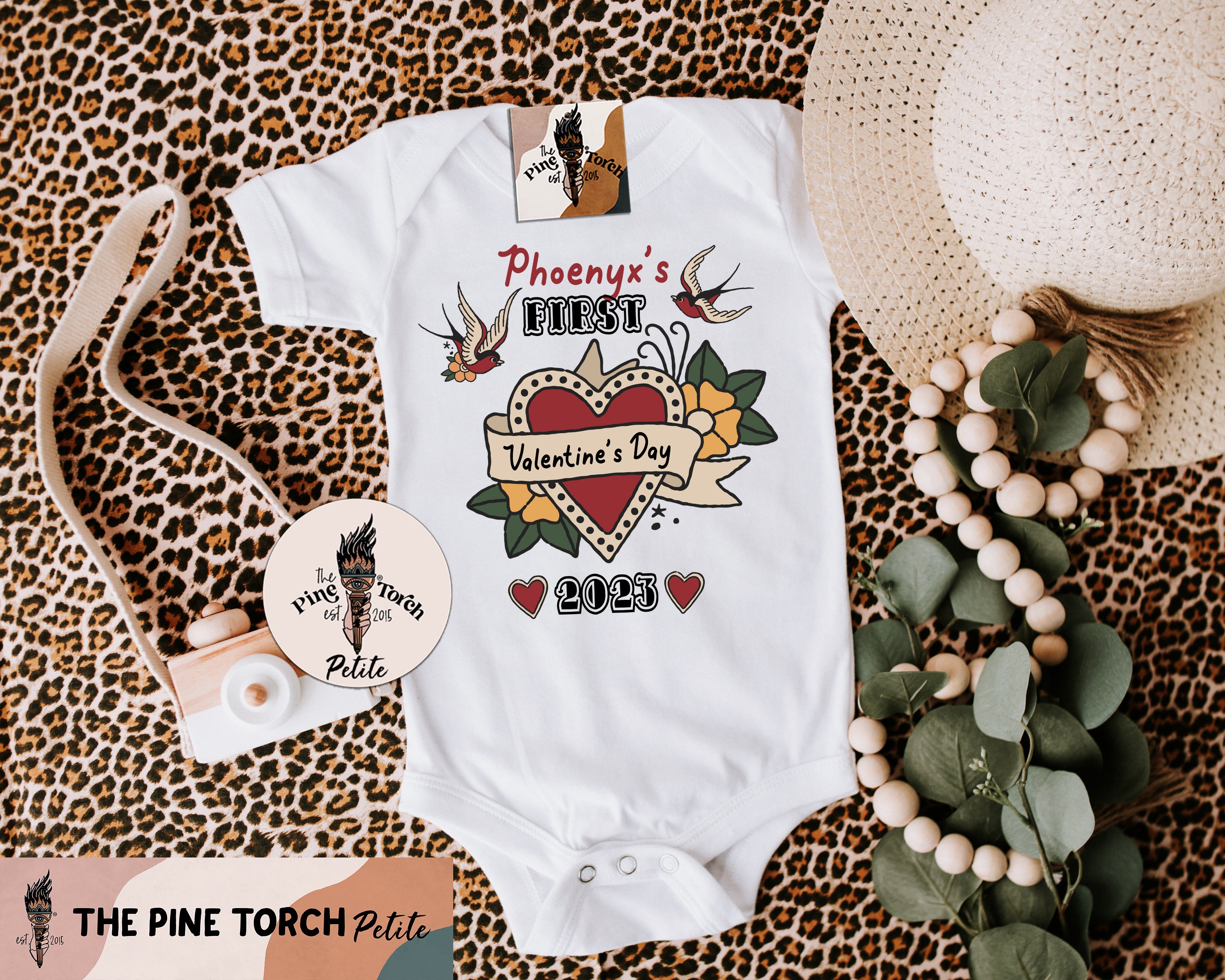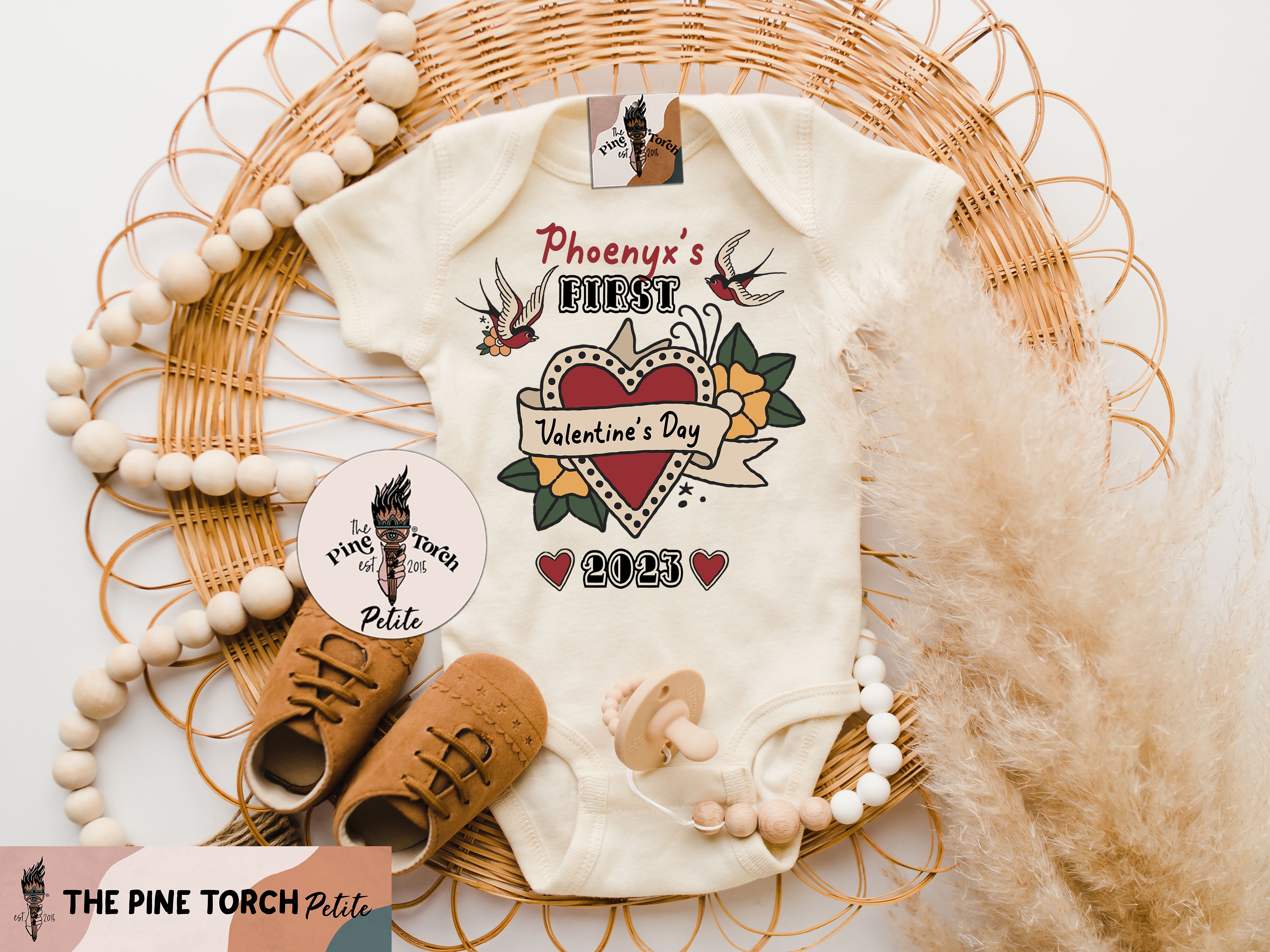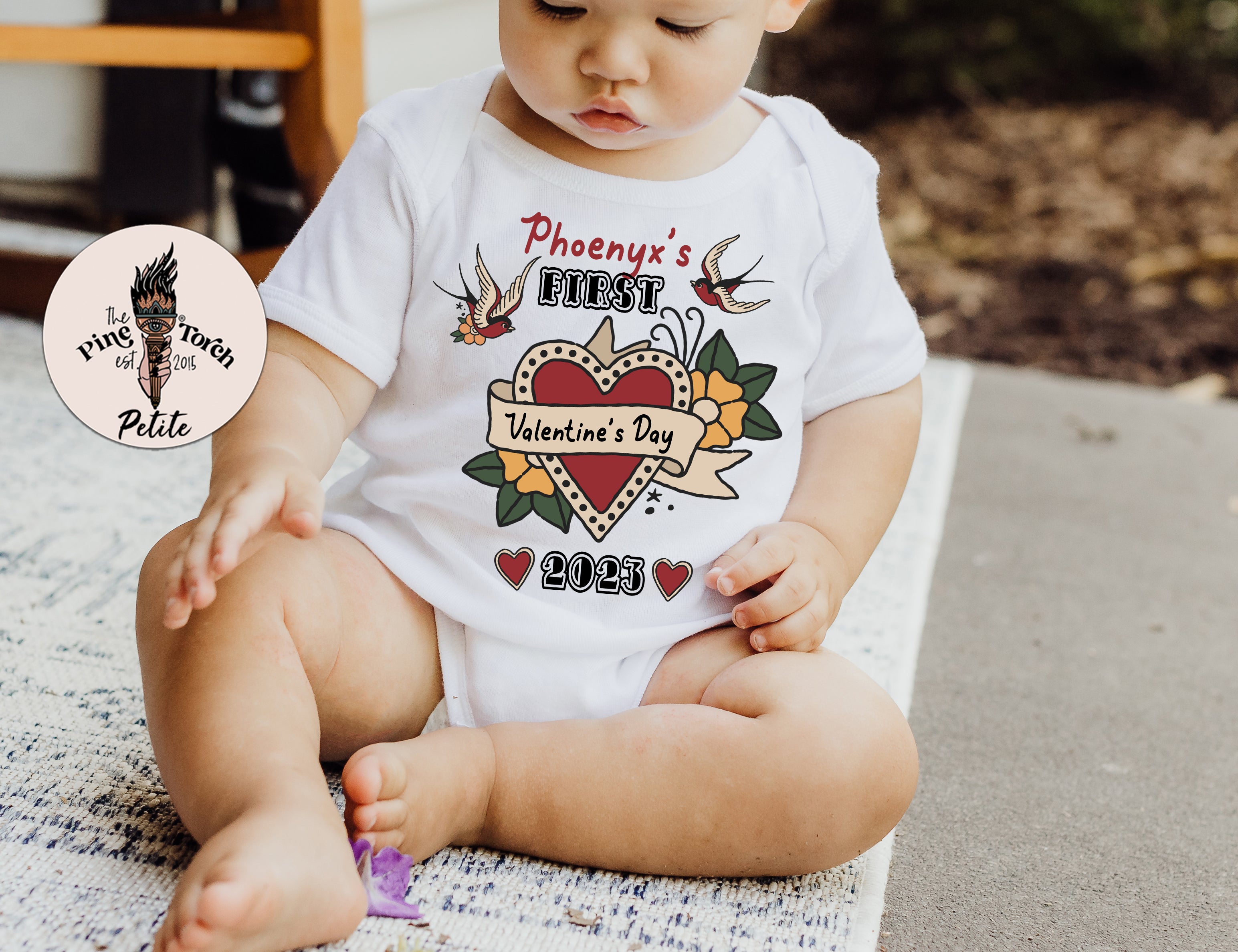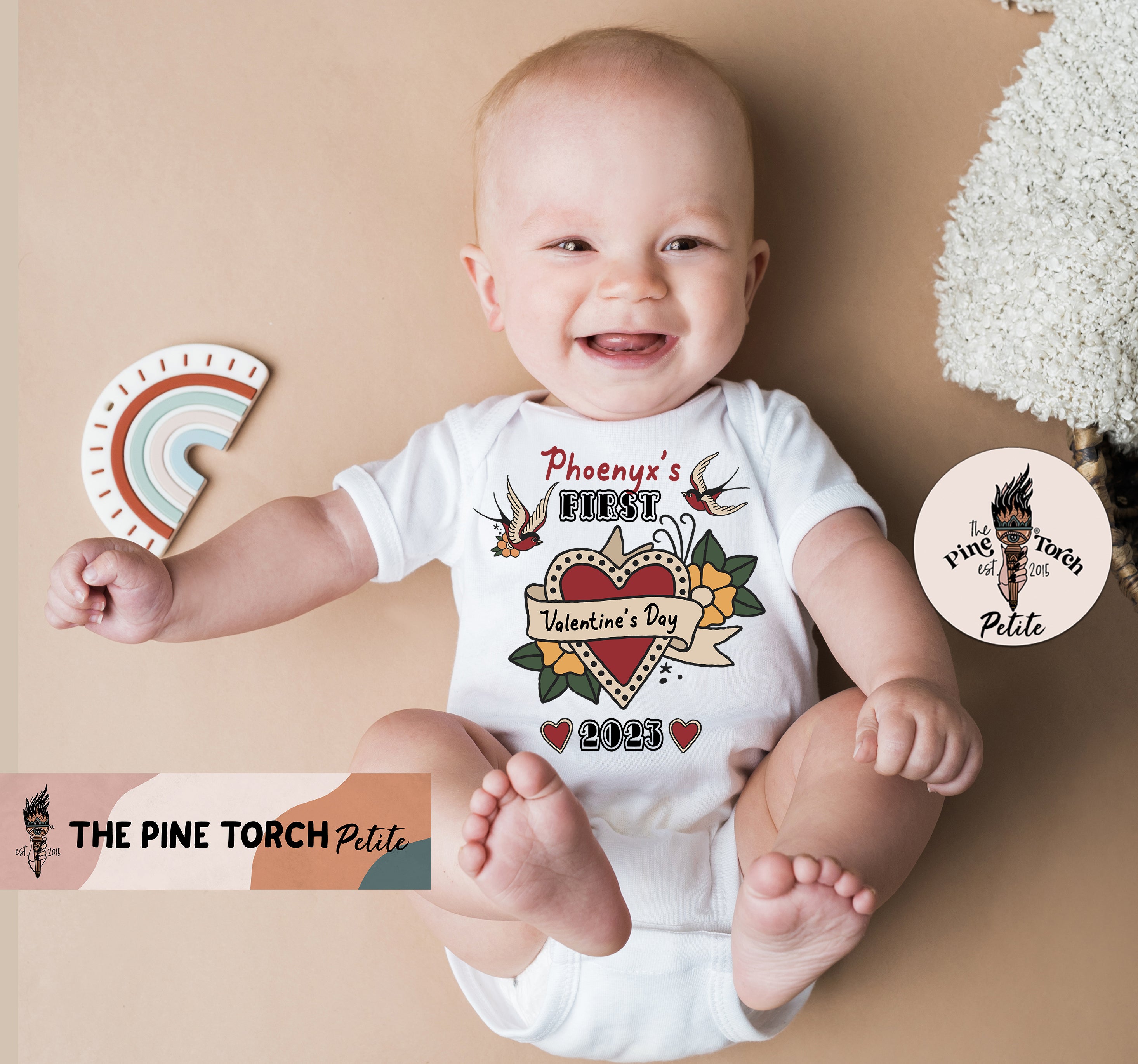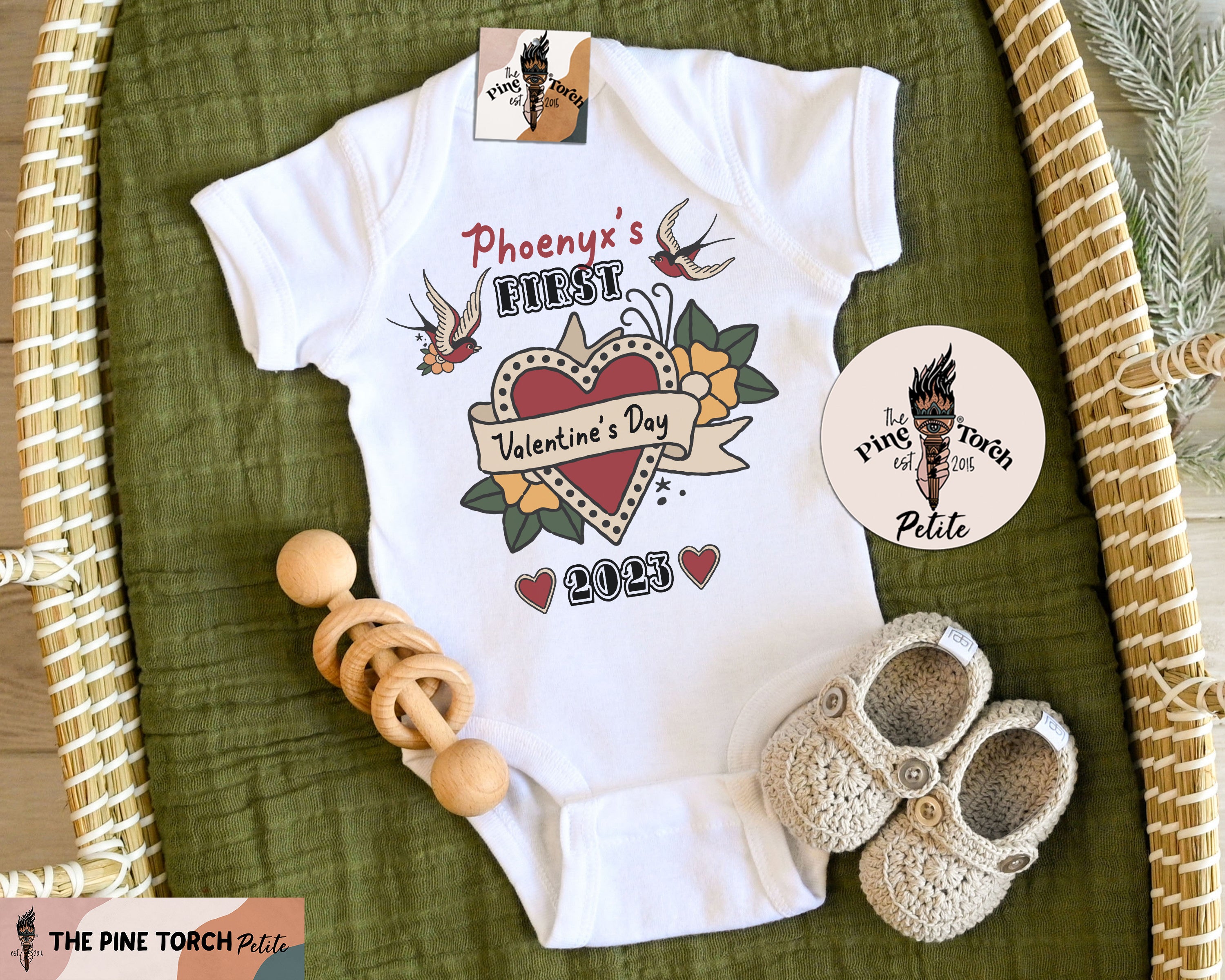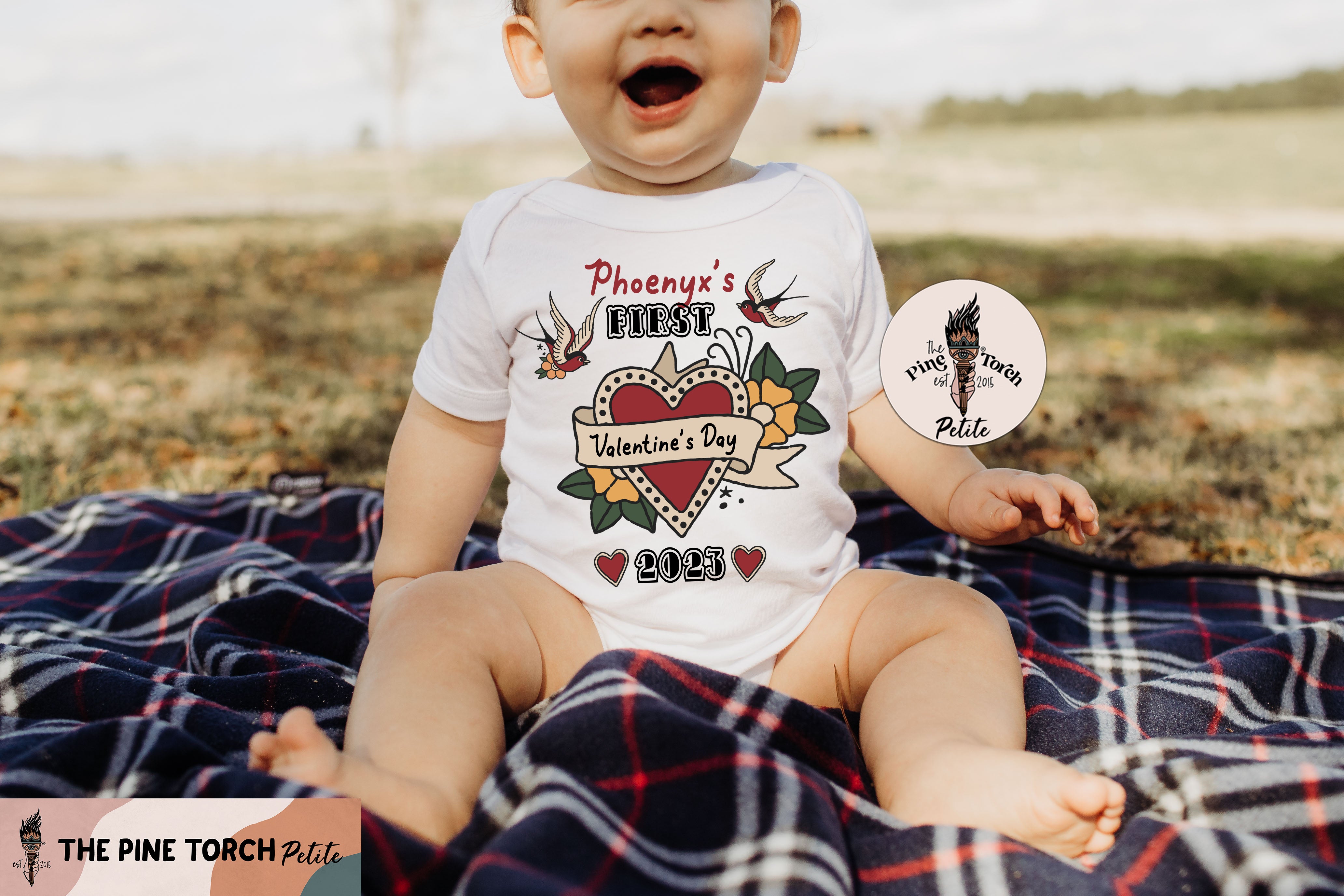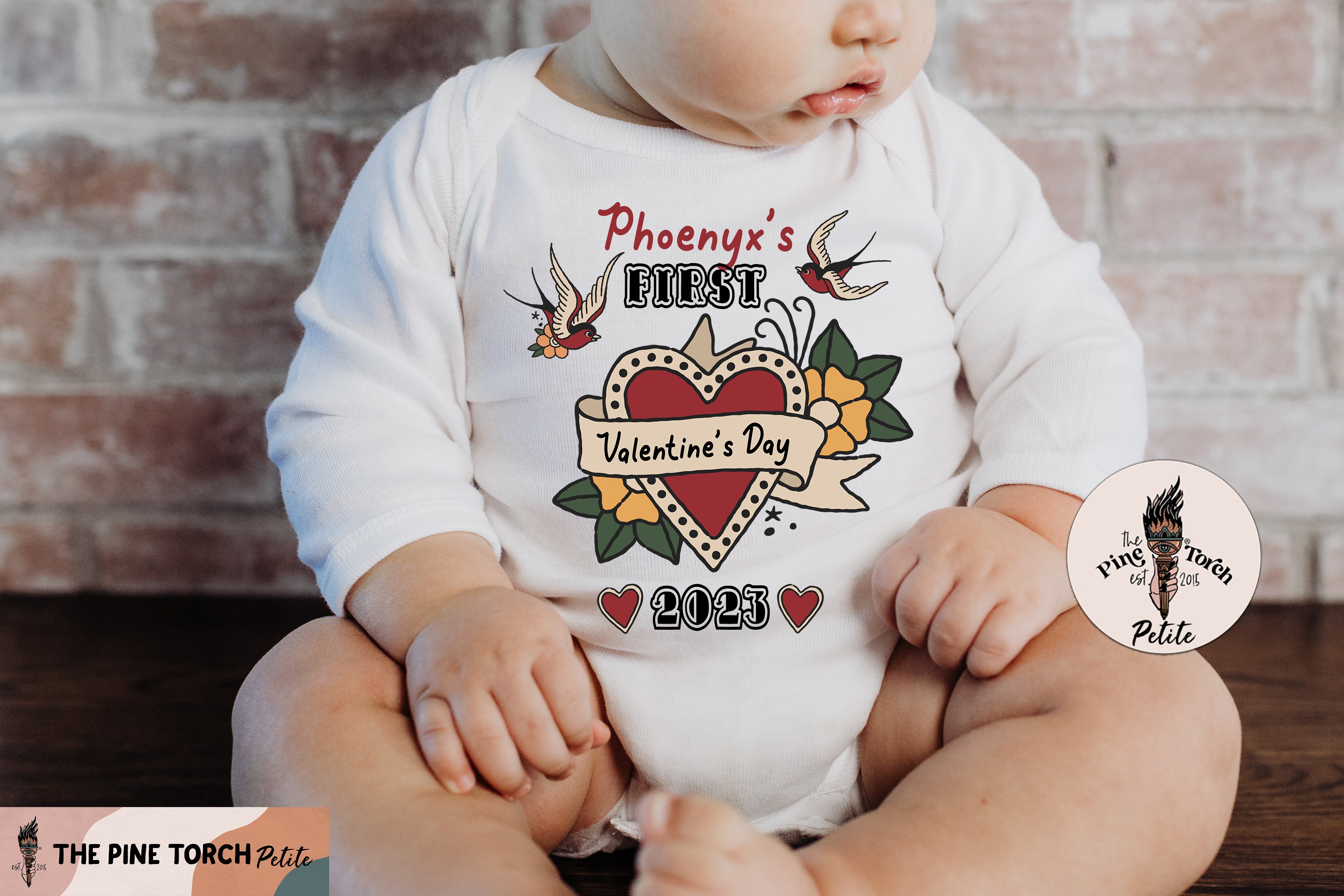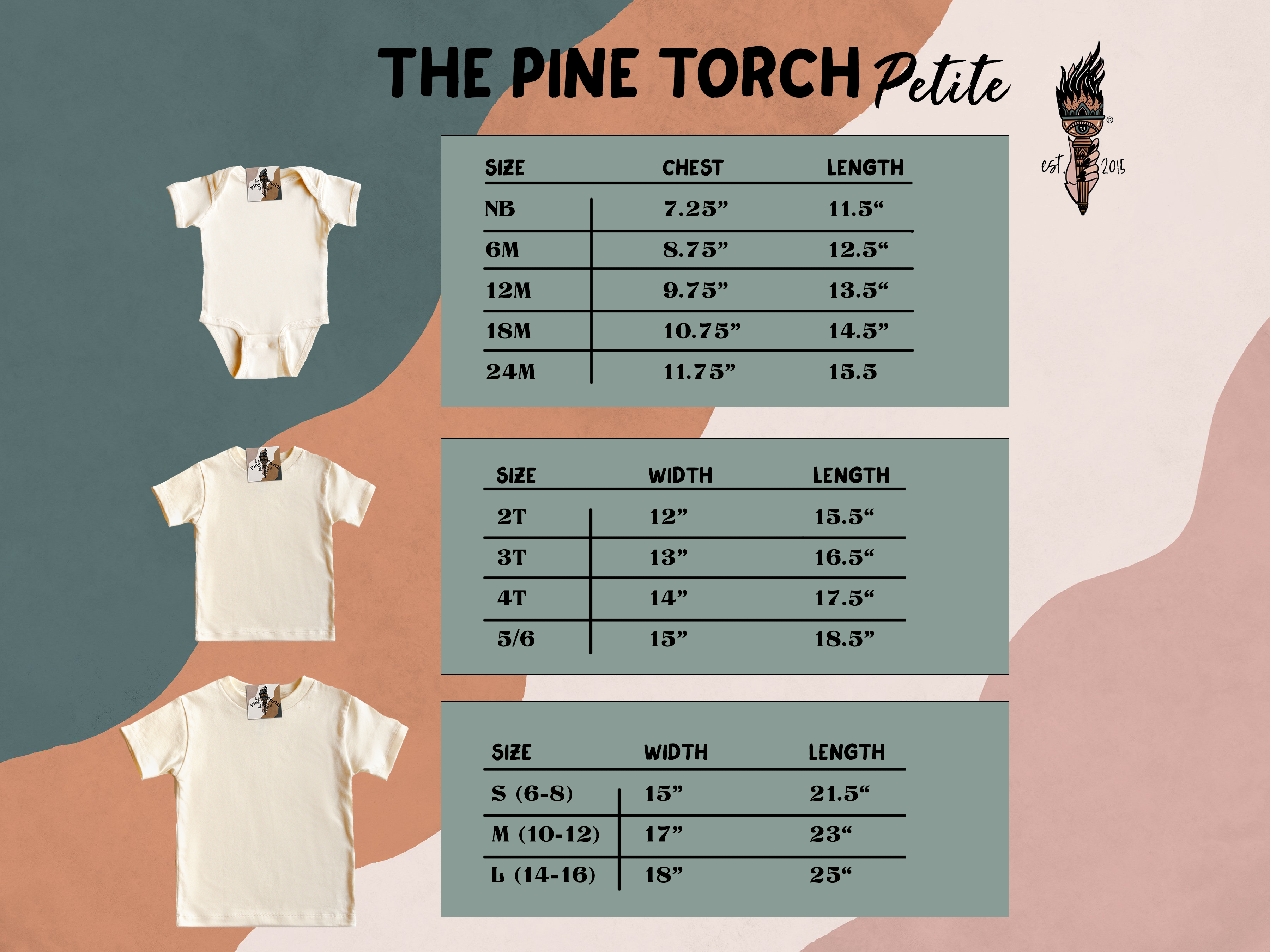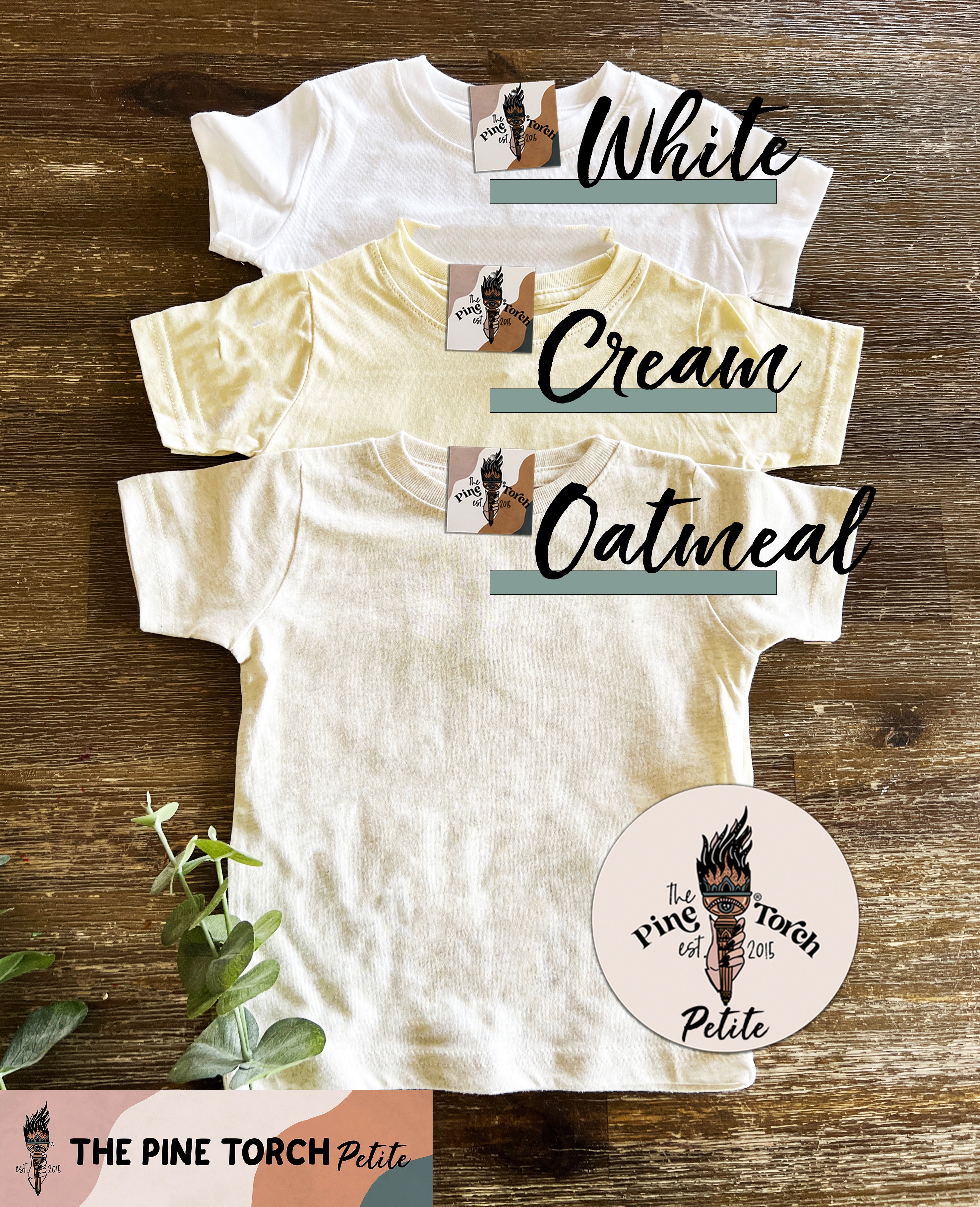 « CUSTOM FIRST VALENTINE'S DAY (TATTOO STYLE) » KID'S TEE
FOODIE COLLECTION « CUSTOM FIRST VALENTINE'S DAY TATTOO STYLE »
🌈PERSONALIZABLE TATTOO STYLE FIRST VALENTINE'S DAY
Fully customizable! Because sometimes you just don't like cutesy for you, or your babe, you want some edge.

How amazing is this tattoo style custom first Valentine's Day design? Perfect for your little babe's first Valentine's Day.

To order yours customized, please fill out your customization in the notes at checkout and we will customize it for you!

Looking for more exclusive/adorable baby and kids clothing? Stop by our all new The Pine Torch Petite on Etsy!
🌈THE PINE TORCH PETITE (on Etsy)
▲The "PETITE" kids/baby sister shop of THE PINE TORCH® - our main shop with over 100,000 sales and 25,000 5 star reviews - since 2015! ▲
https://www.etsy.com/shop/ThePineTorchPetite