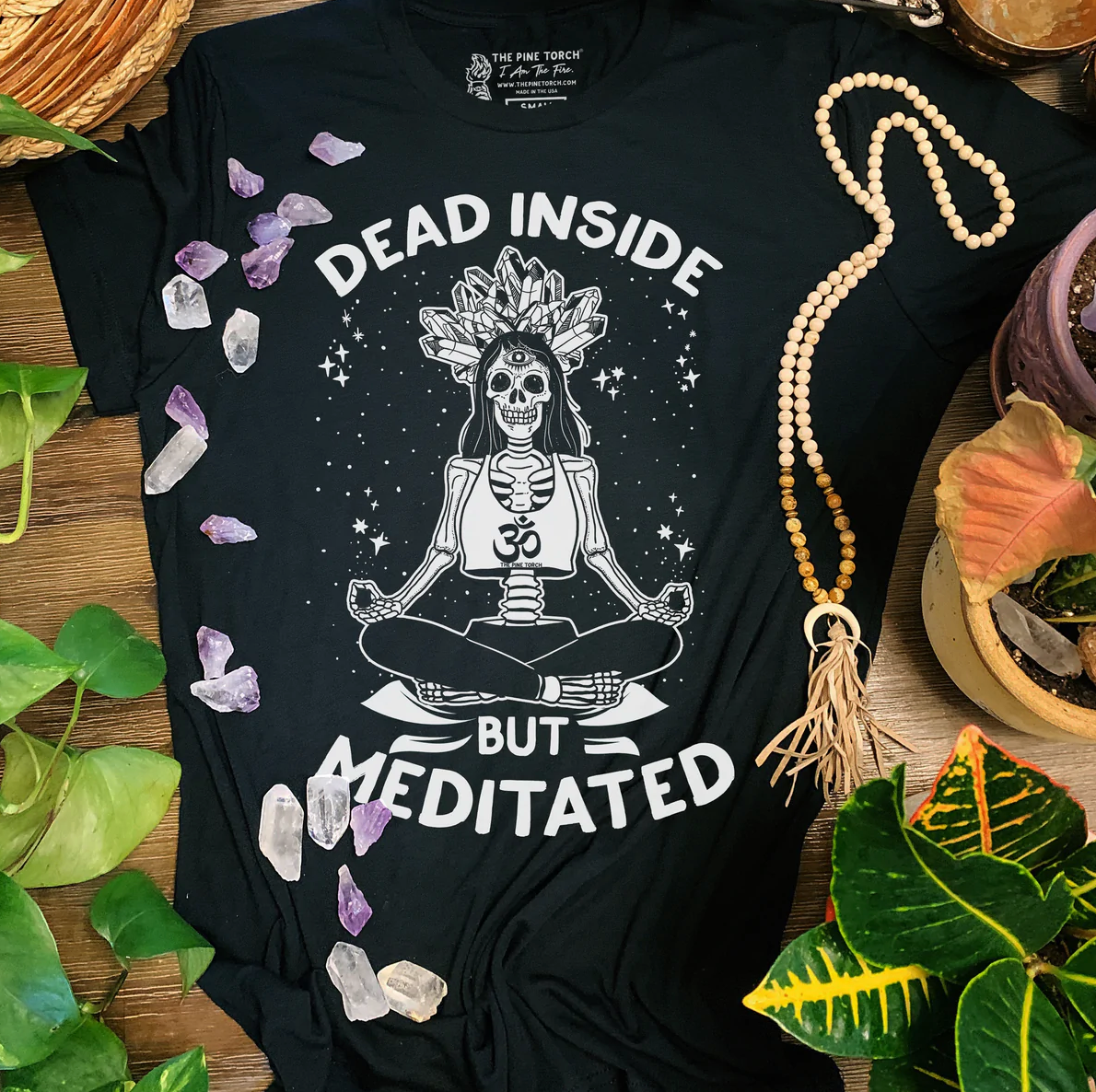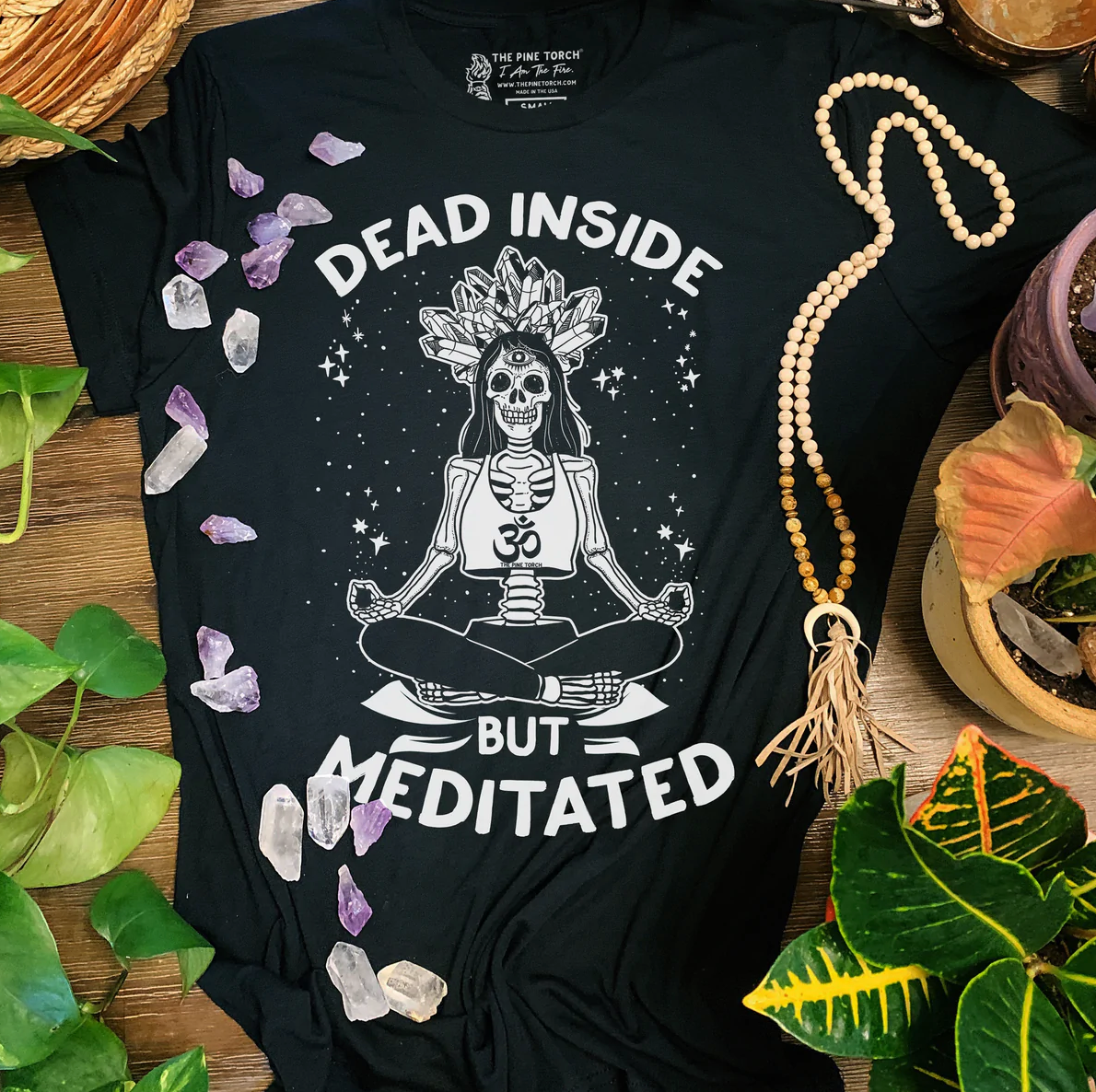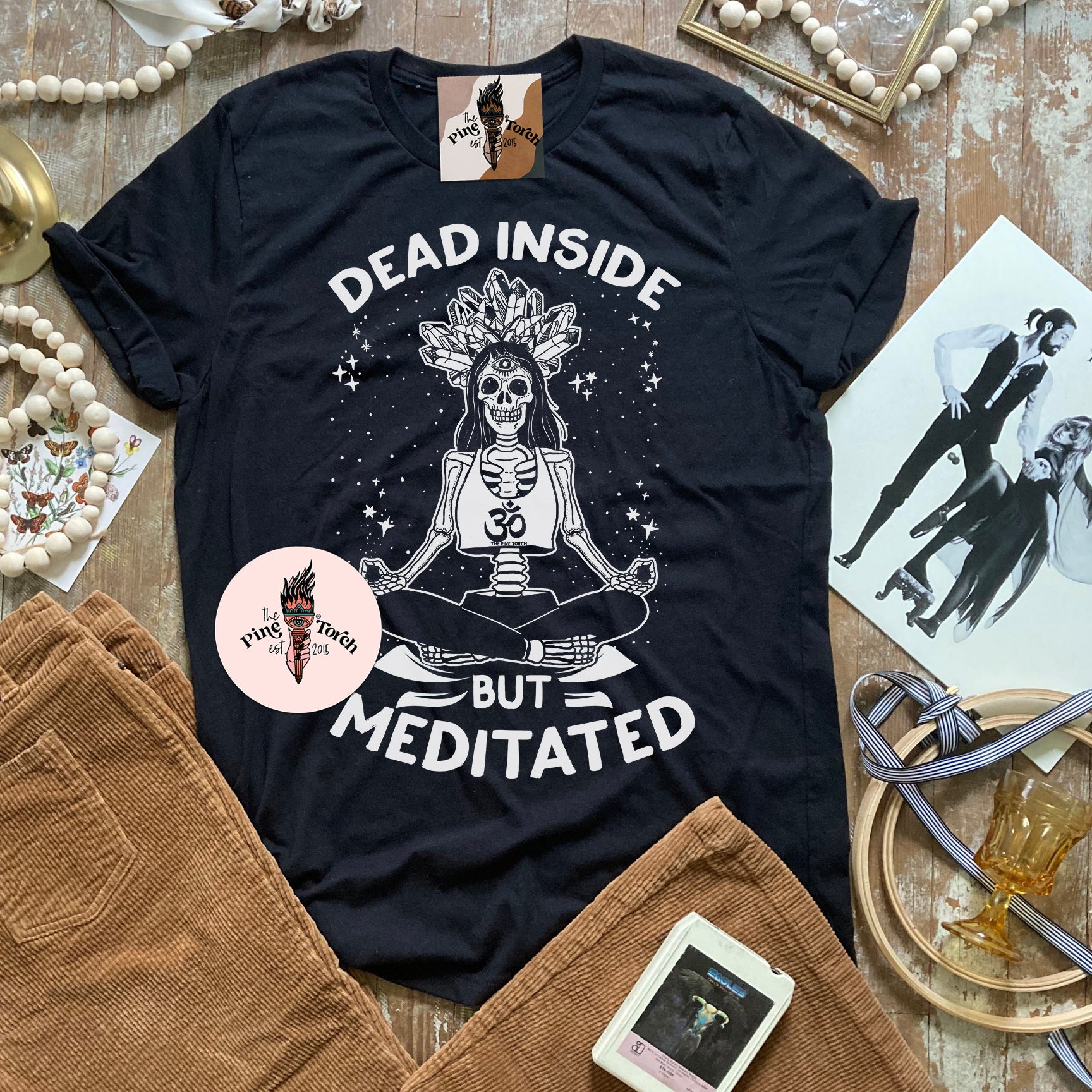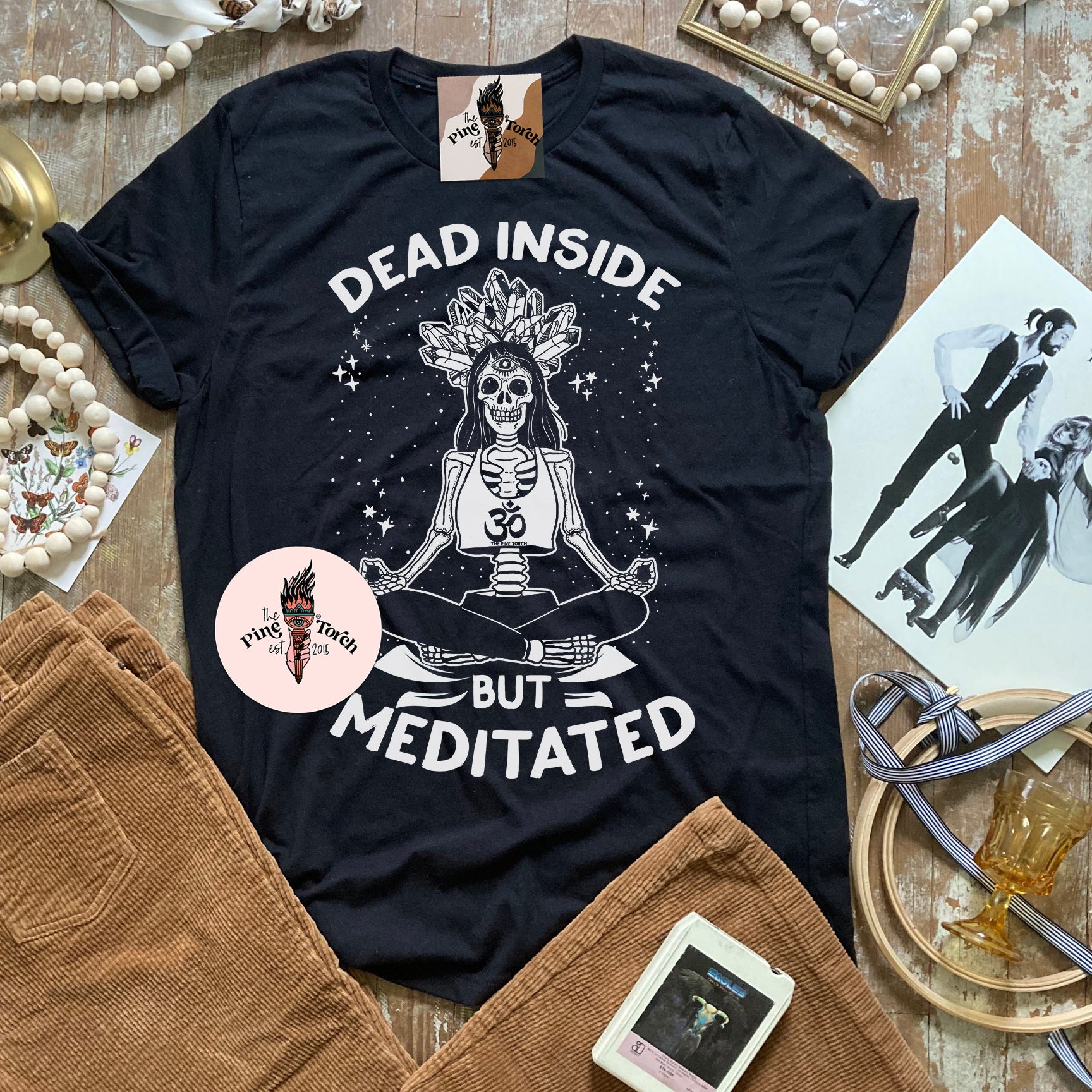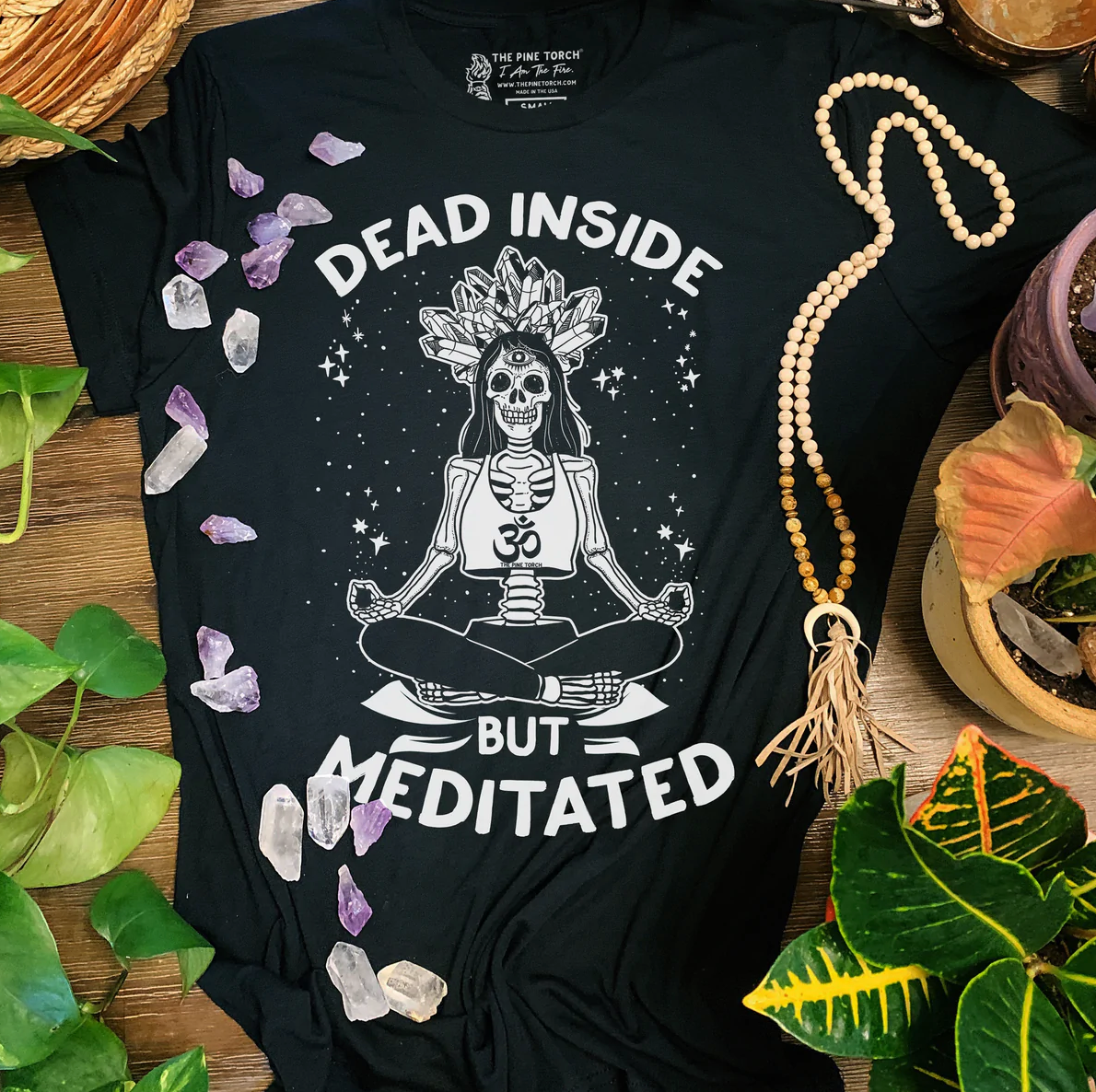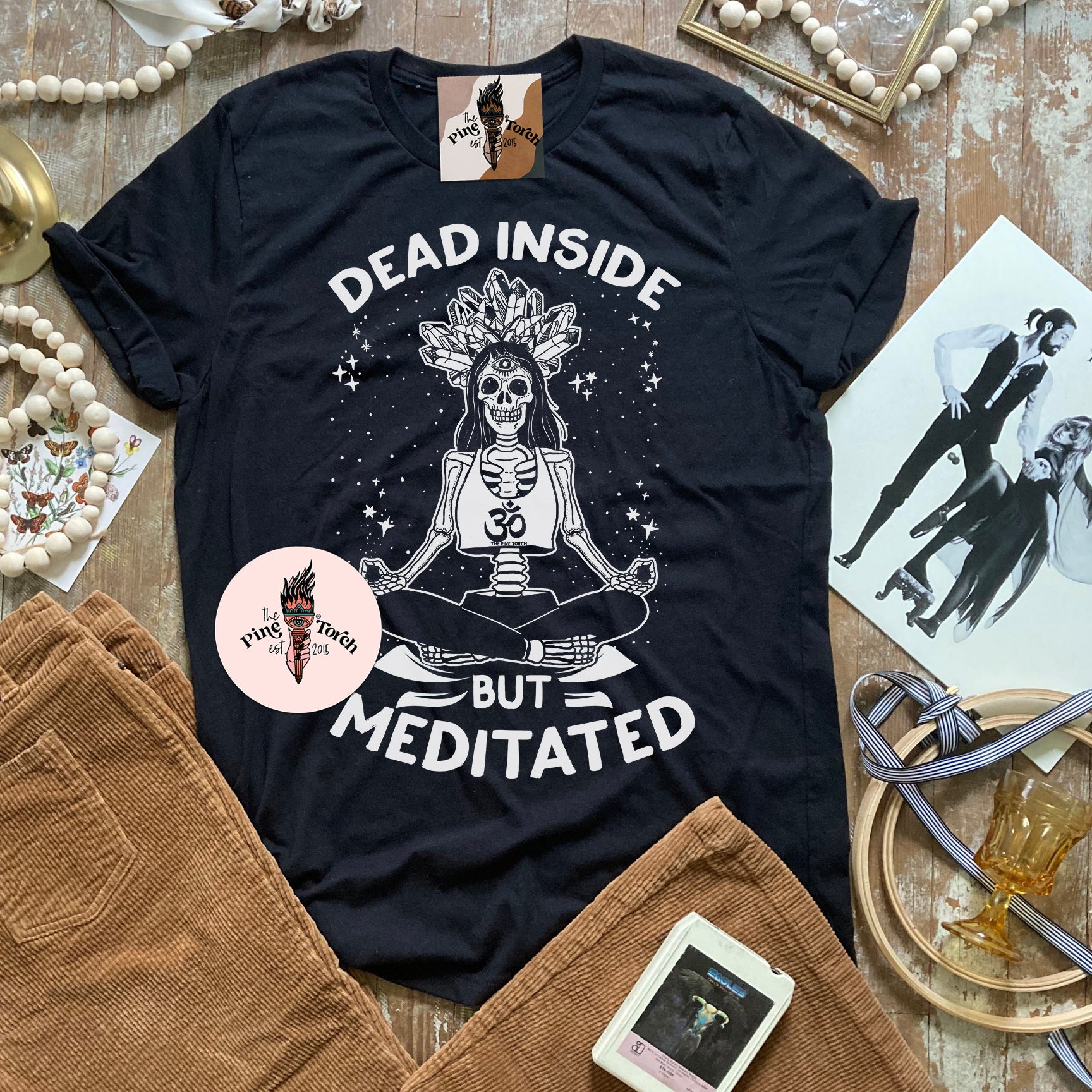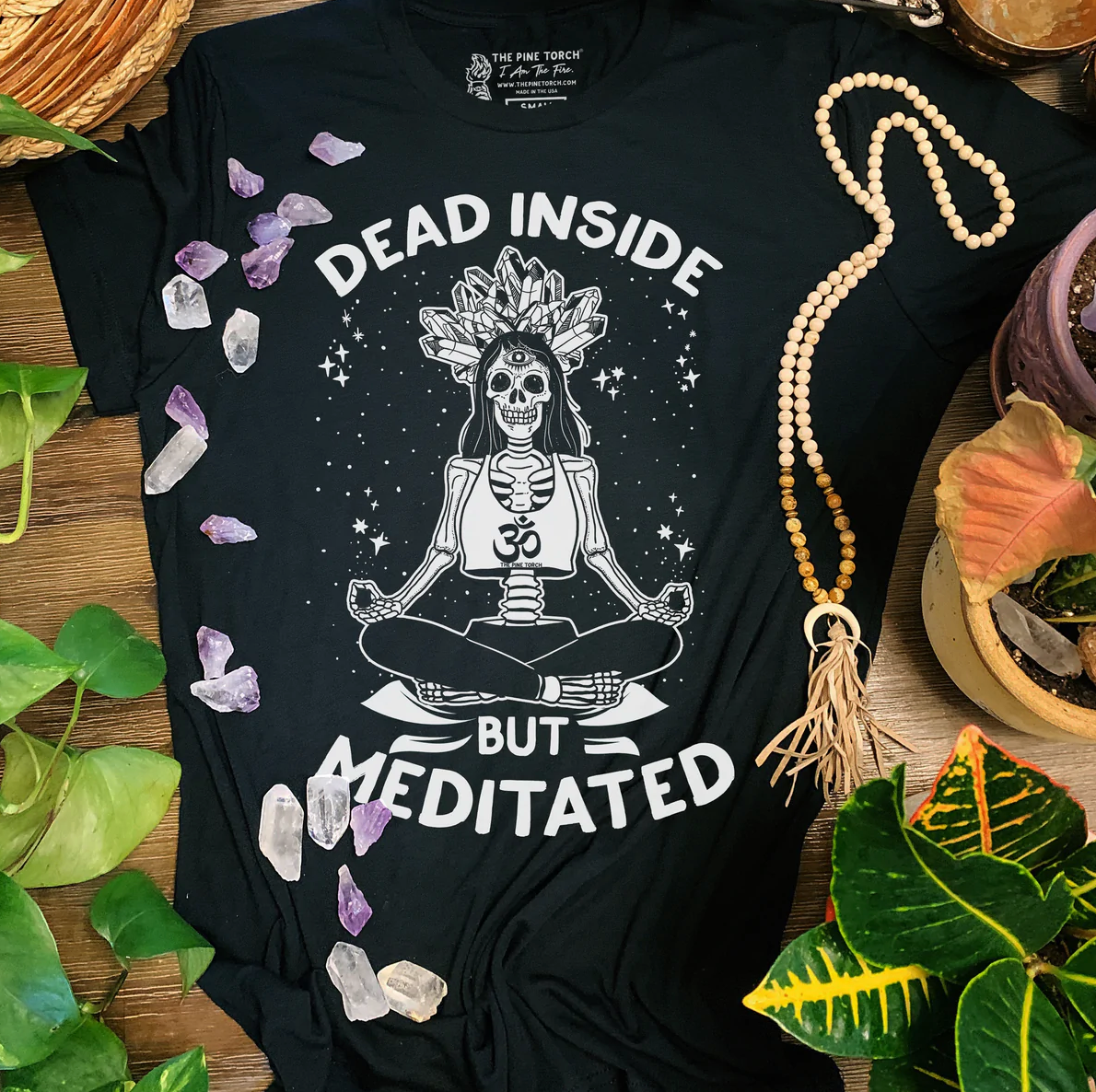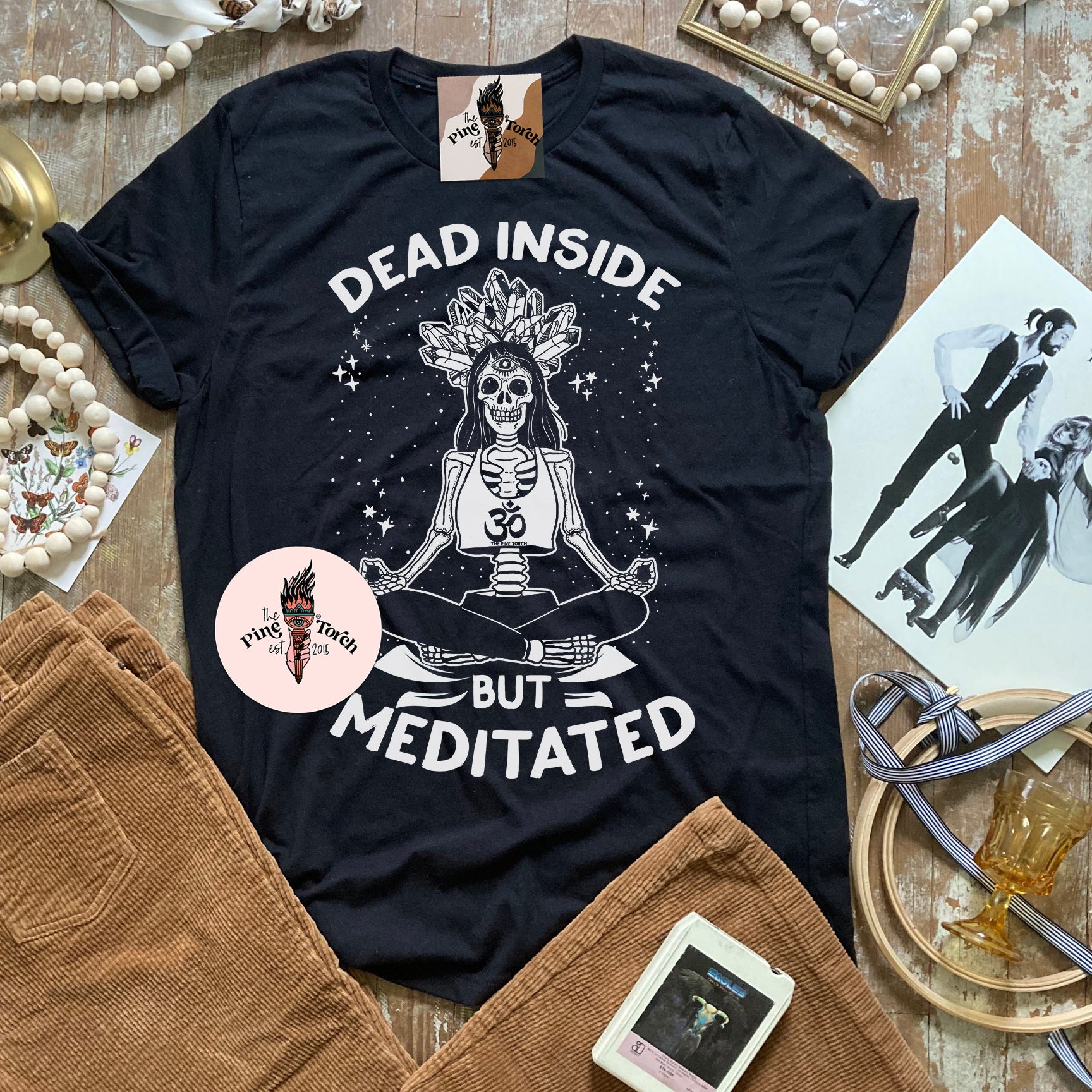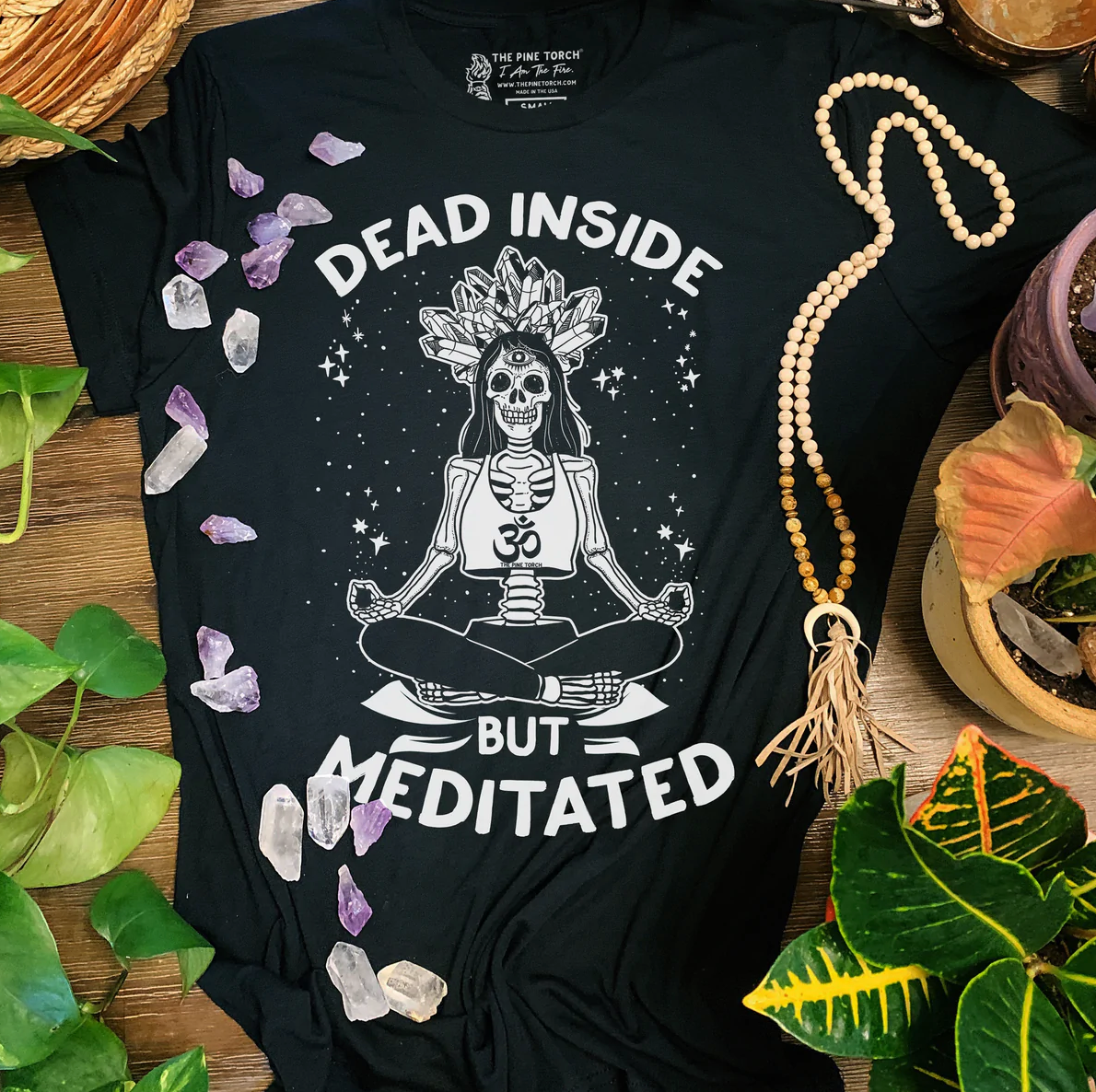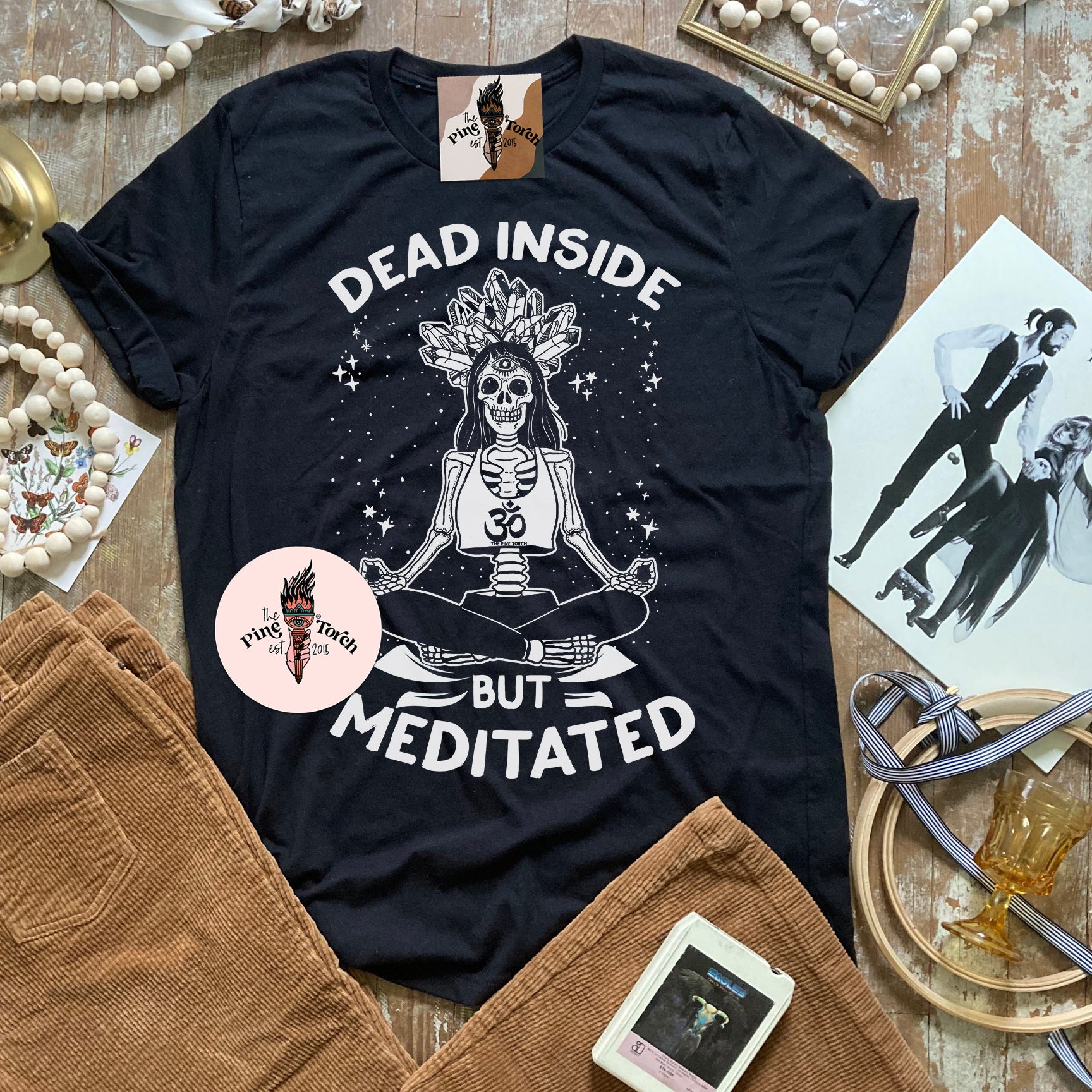 DEAD INSIDE BUT MEDITATED // BLACK UNISEX TEE
« DEAD INSIDE BUT MEDITATED » UNISEX TEE
Zen or die trying. When you've said all the right affirmations, gritted through your morning meditation, pulled every tarot and oracle card twice, and journaled your way to carpal tunnel, but you still feel dead inside. Hold onto your crystals, because, ready or not, it's time to open your third eye wide.
Unisex Tee:
XS - 3XL Runs a little bit large. Order down for true to size, or order normally for a longer and more relaxed tee. This tee style is super popular because it drapes, has extra length, but still hugs your curves.


View our size chart HERE.