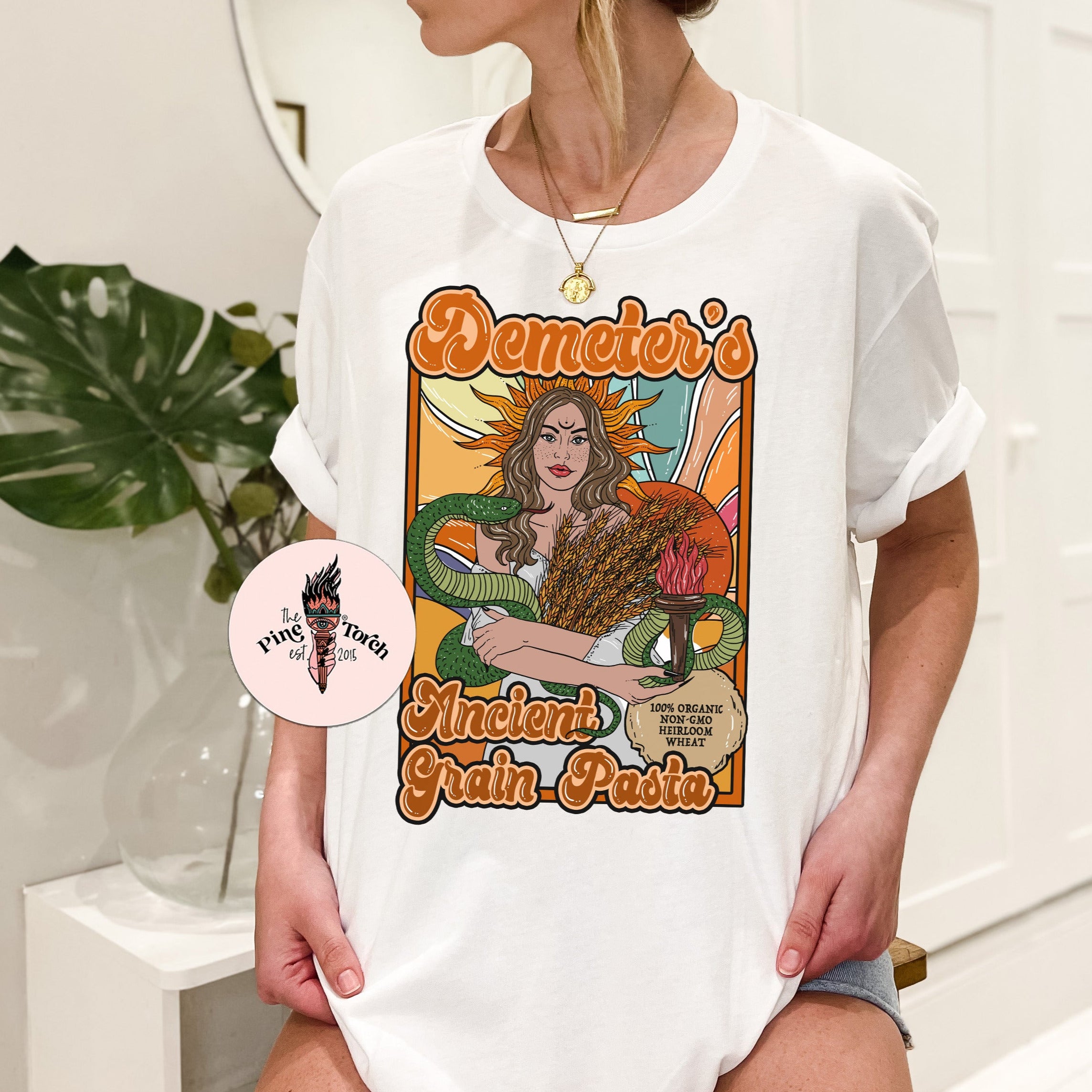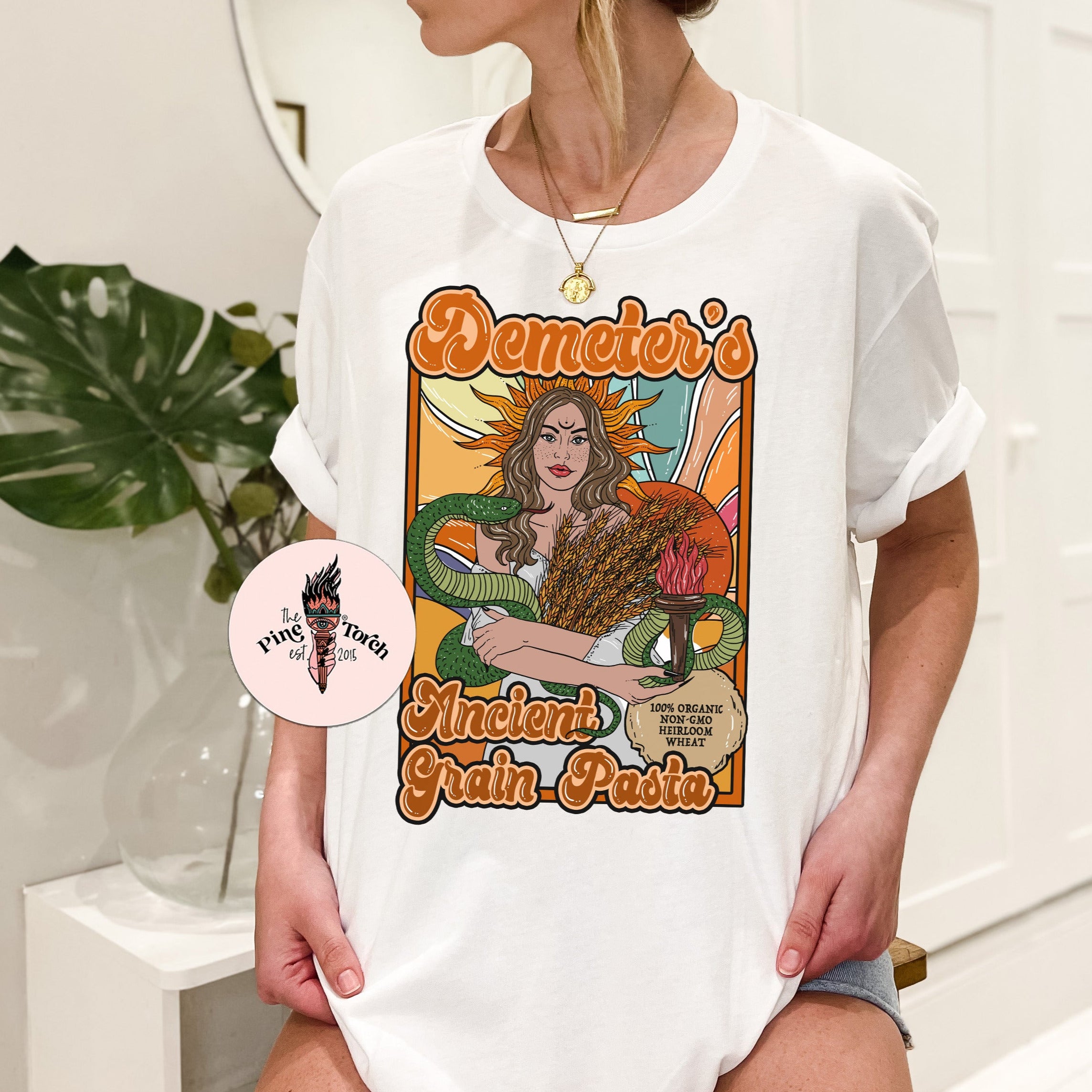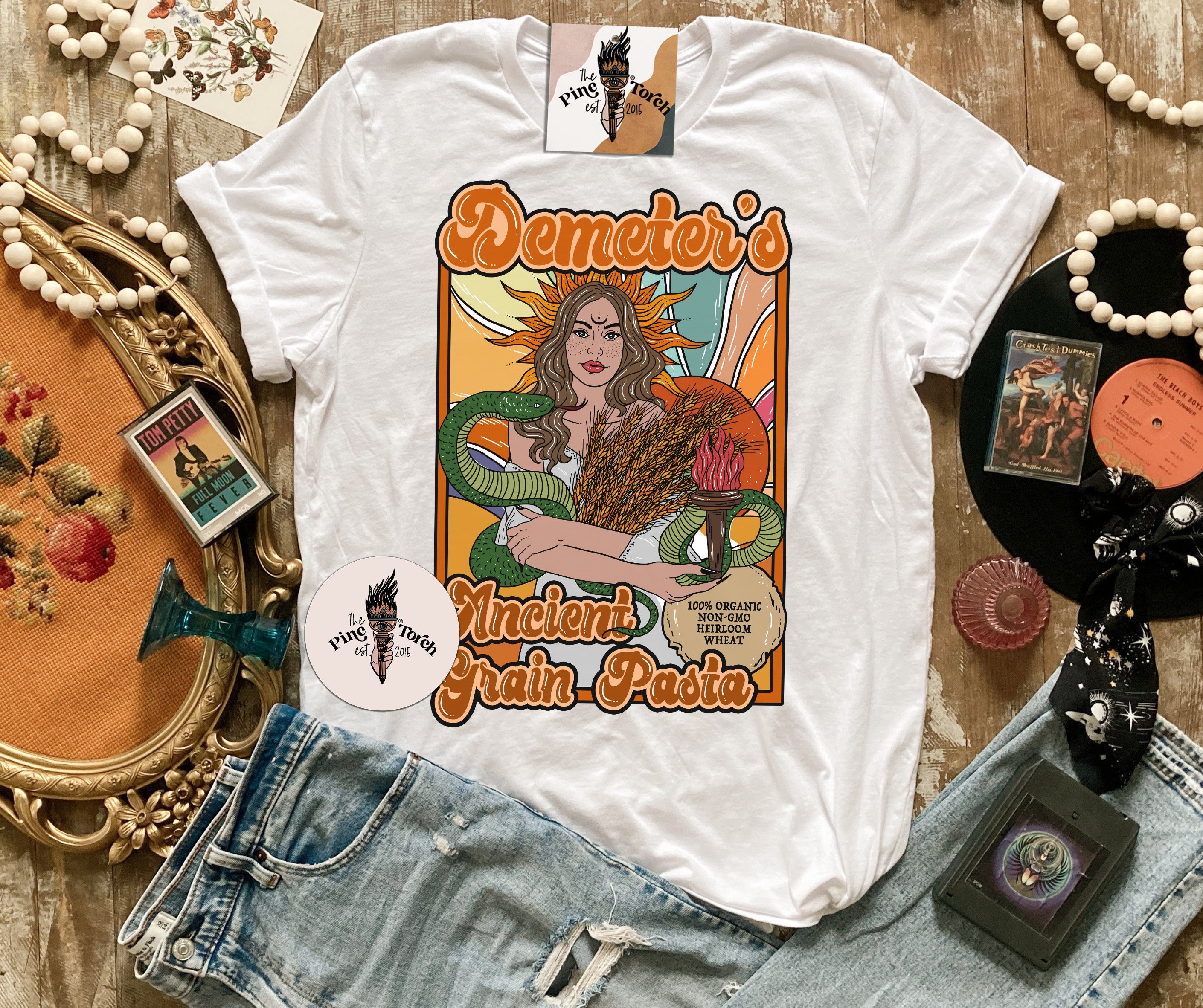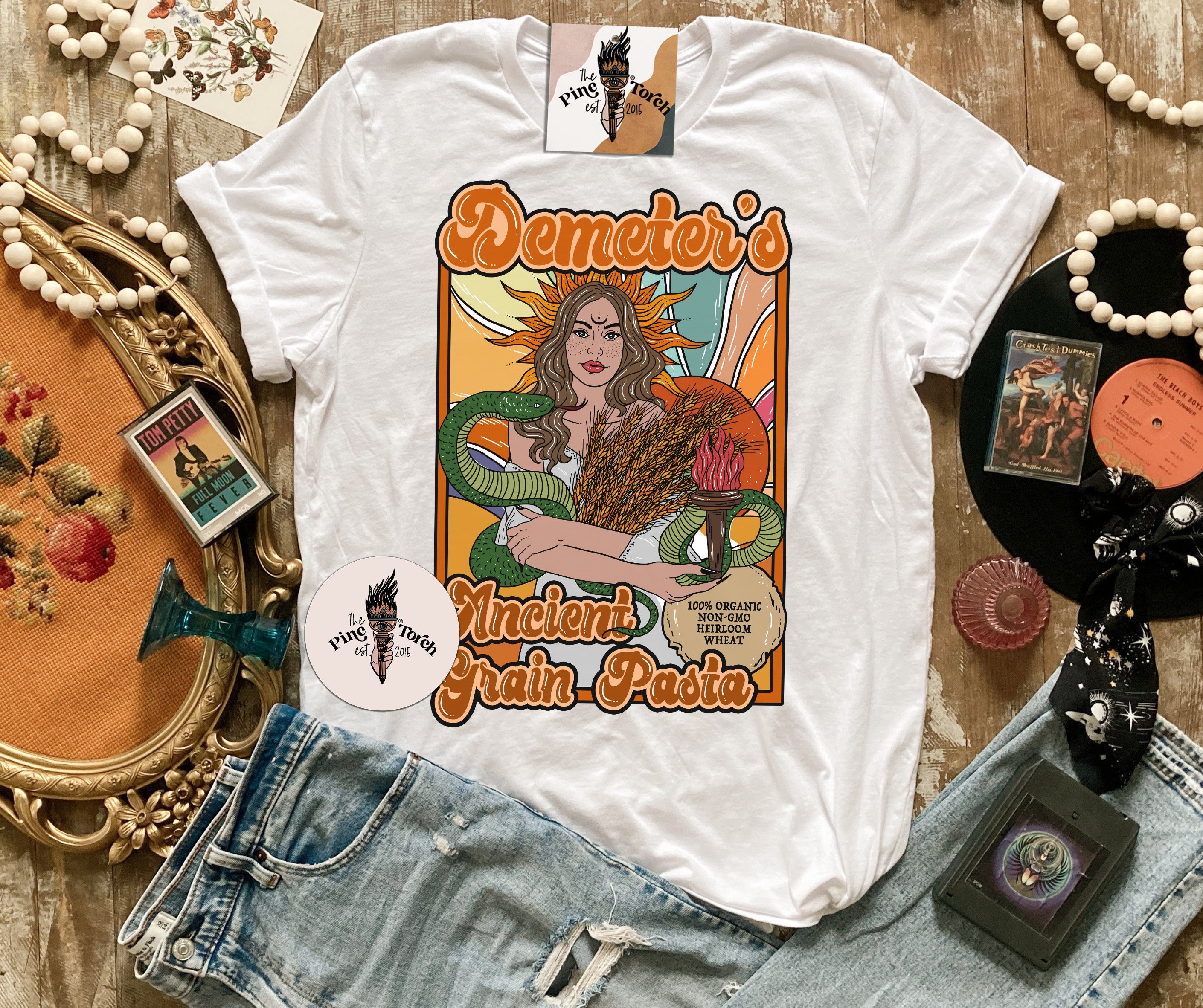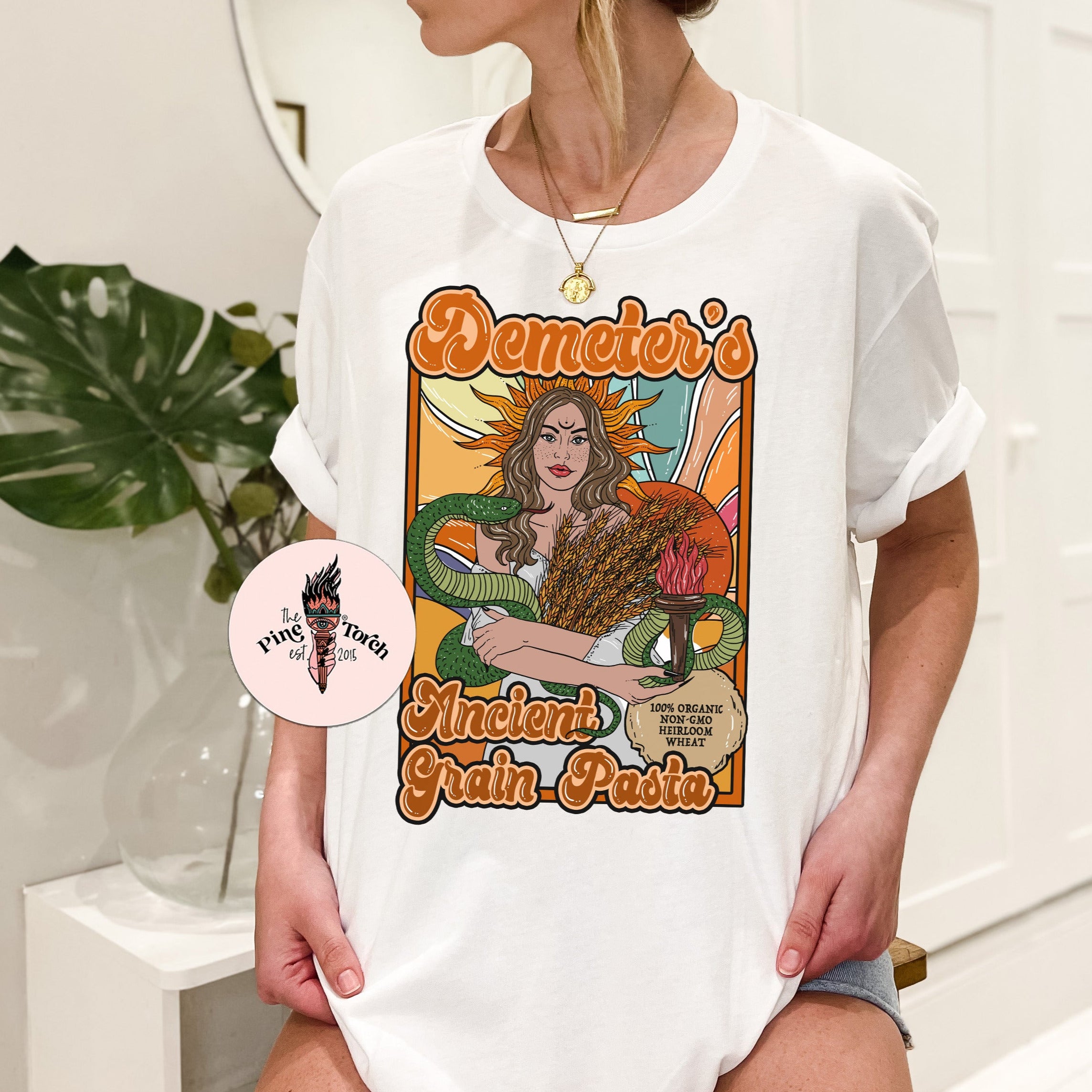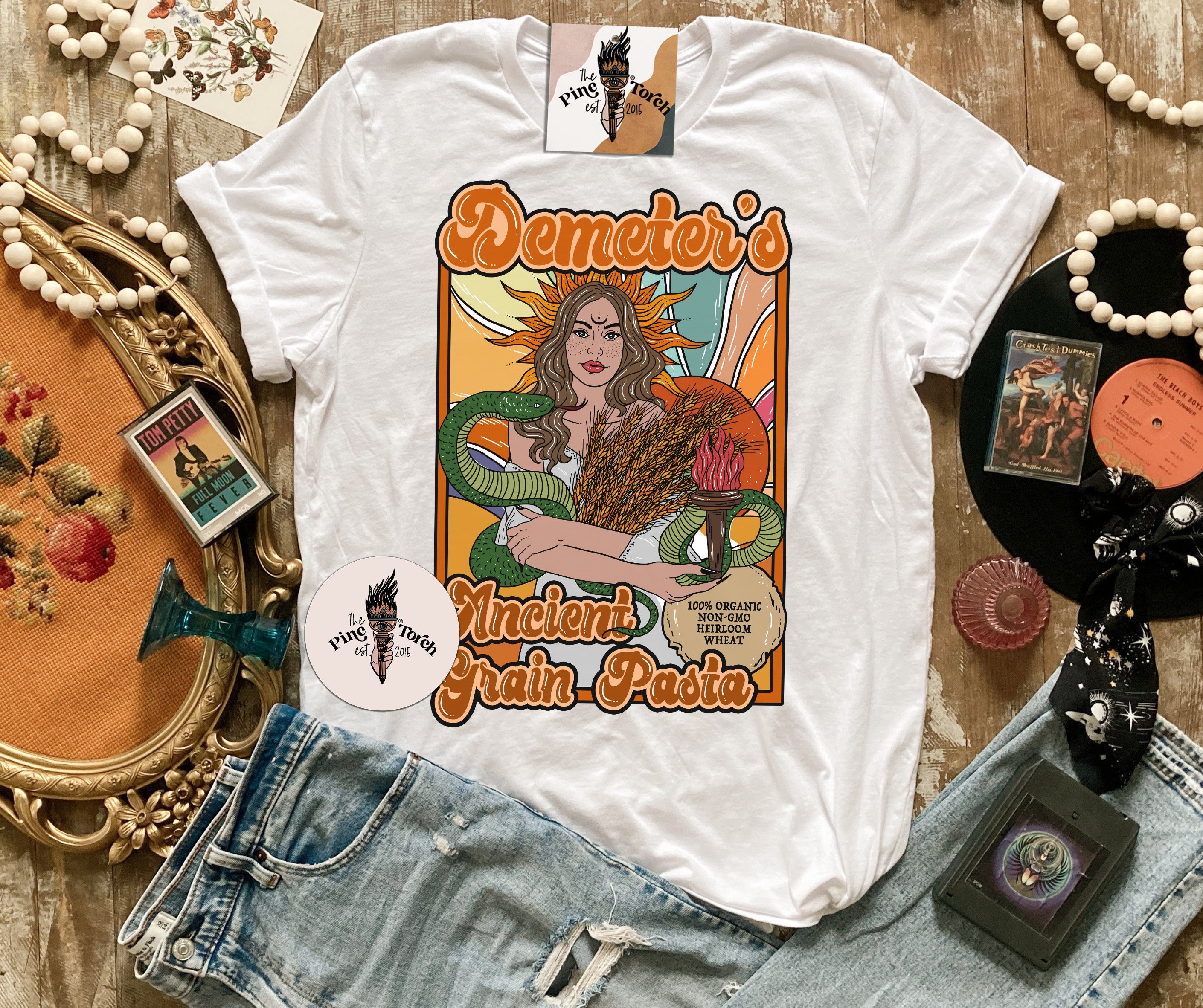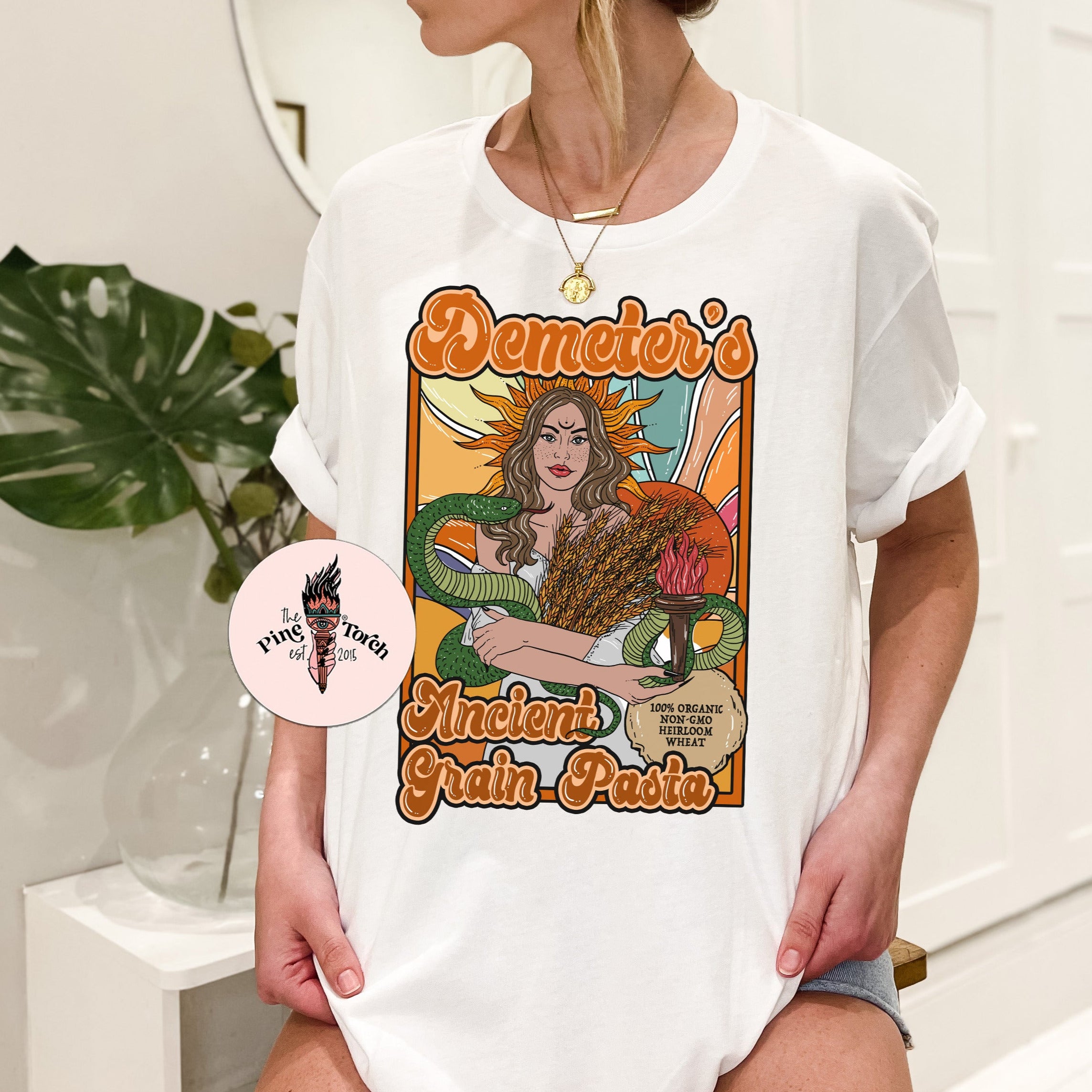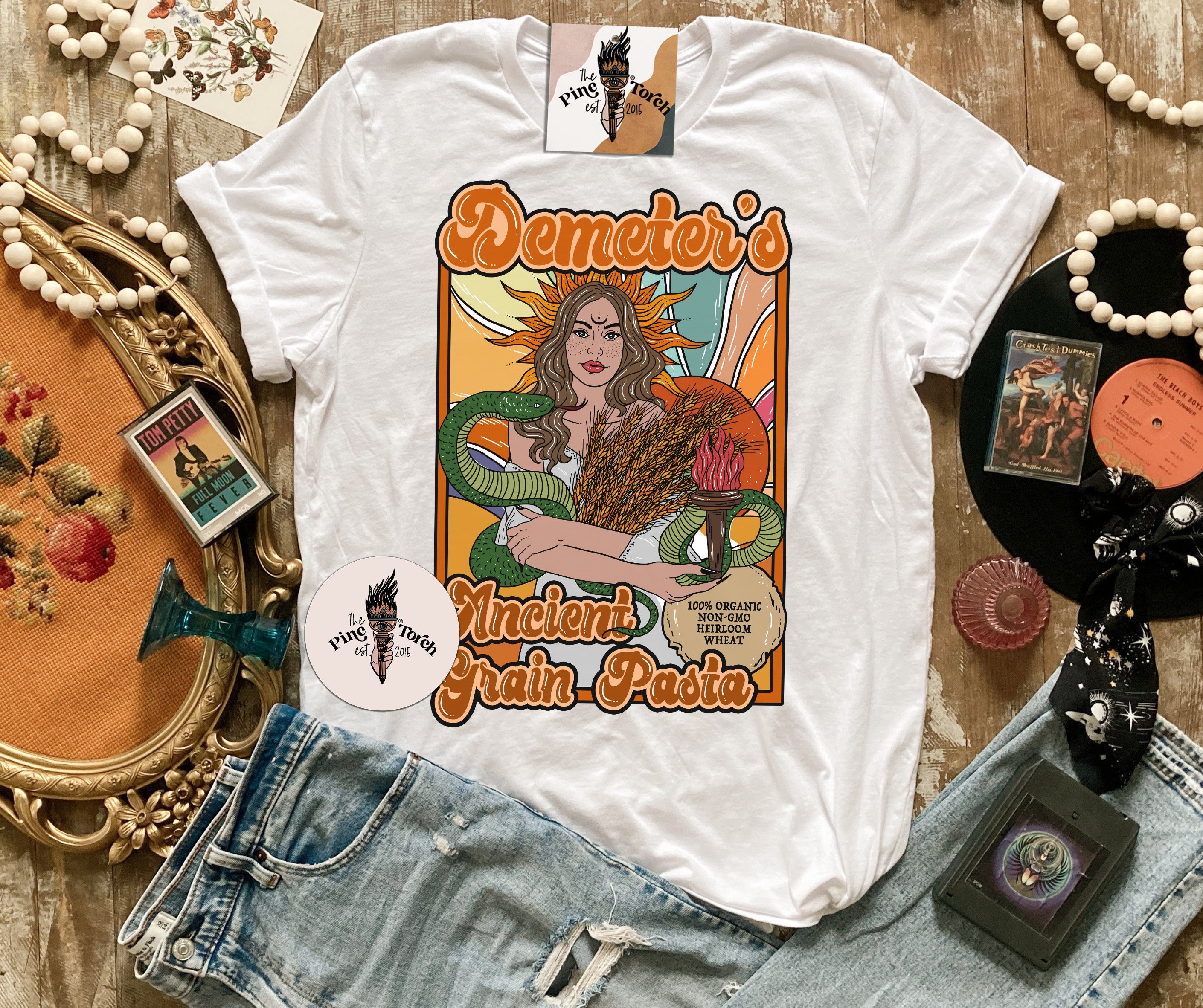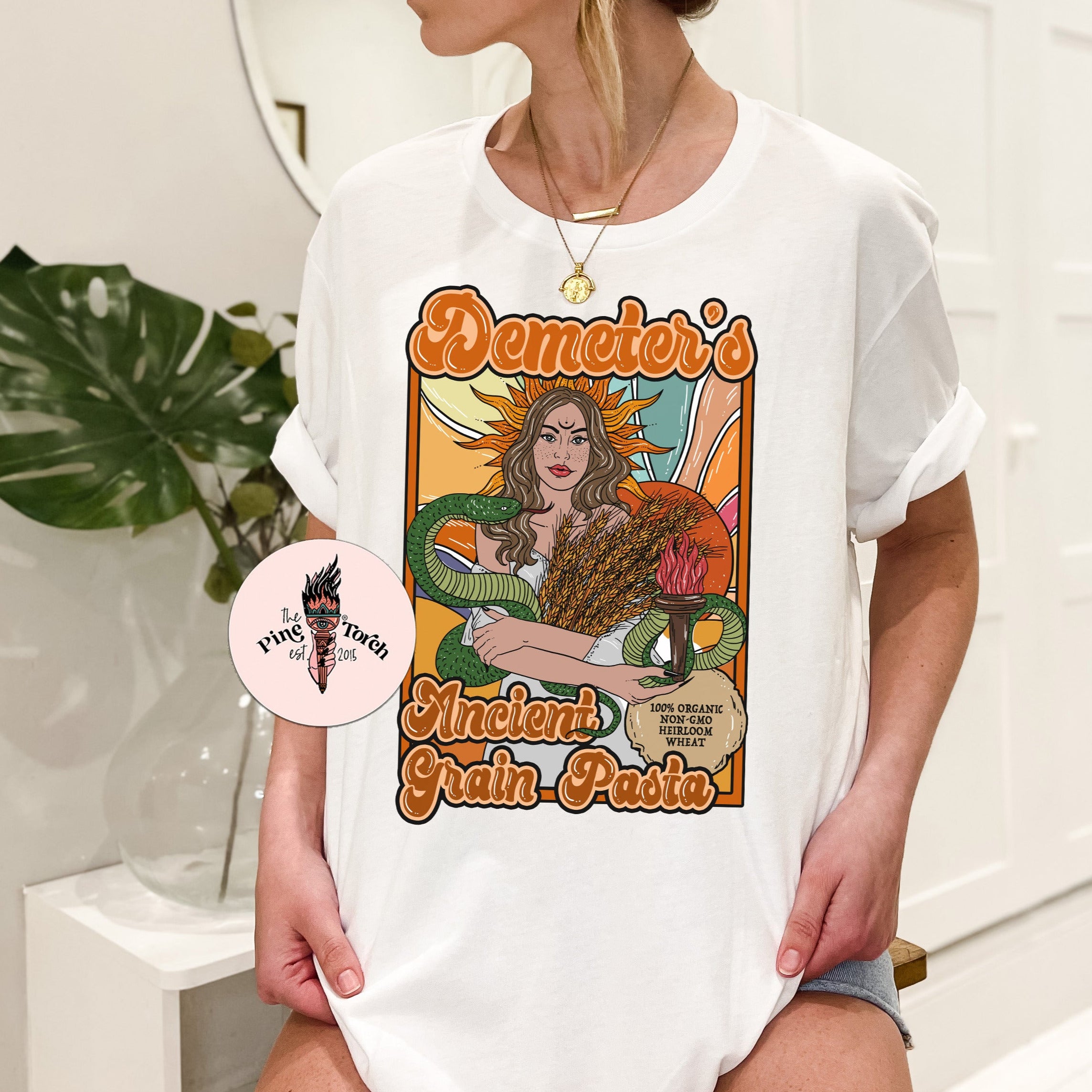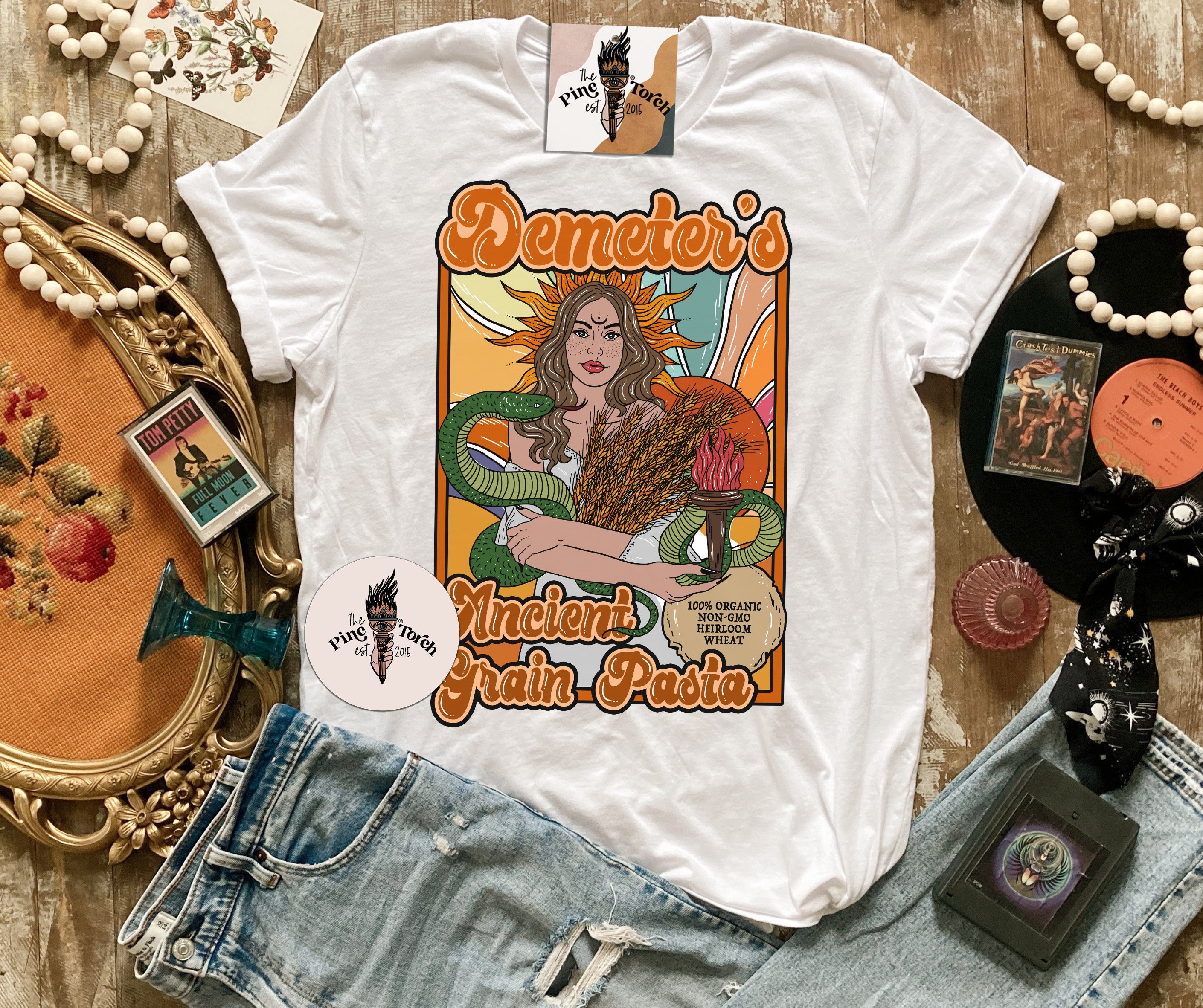 « DEMETER'S ANCIENT GRAIN PASTA » CREAM UNISEX TEE
« DEMETER'S ANCIENT GRAIN PASTA » CREAM UNISEX TEE
What's a carb to a Goddess? Demeter, Greek Goddess of harvest and agriculture, is getting with modern times and re-branding herself as a pasta brand influencer. Her ancient grain pasta is 100% organic, non-GMO, heirloom wheat, and of course, taste tested by the Gods.

This tongue-in-cheek, retro pasta-inspired tee is deliciously filling and Goddess approved.

The Greek Collection is inspired by Mari's time visiting her roots in Greece.
g.
Unisex Tee:
XS - 3XL Runs a little bit large. Order down for true to size, or order normally for a longer and more relaxed tee. This tee style is super popular because it drapes, has extra length, but still hugs your curves.
View our size chart HERE