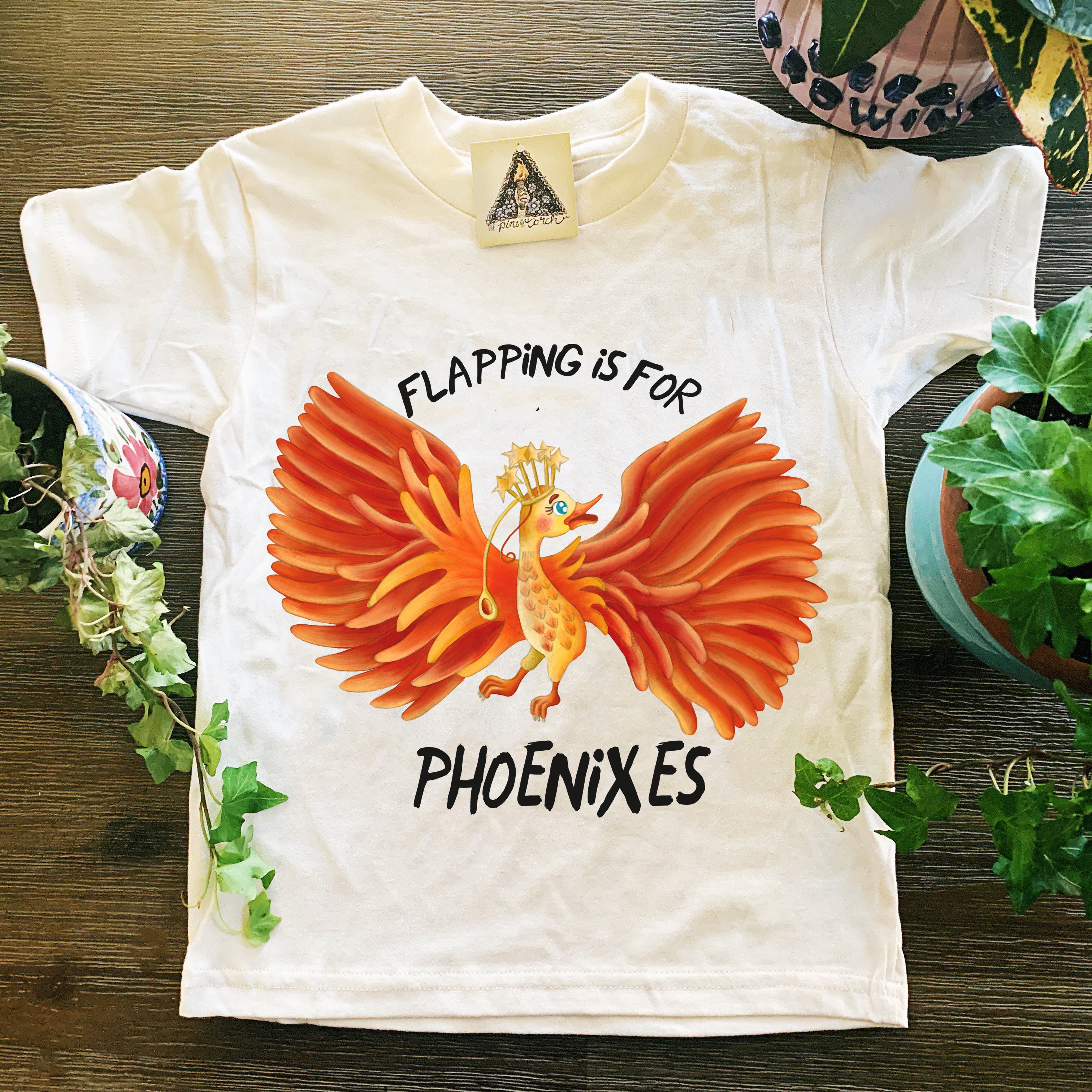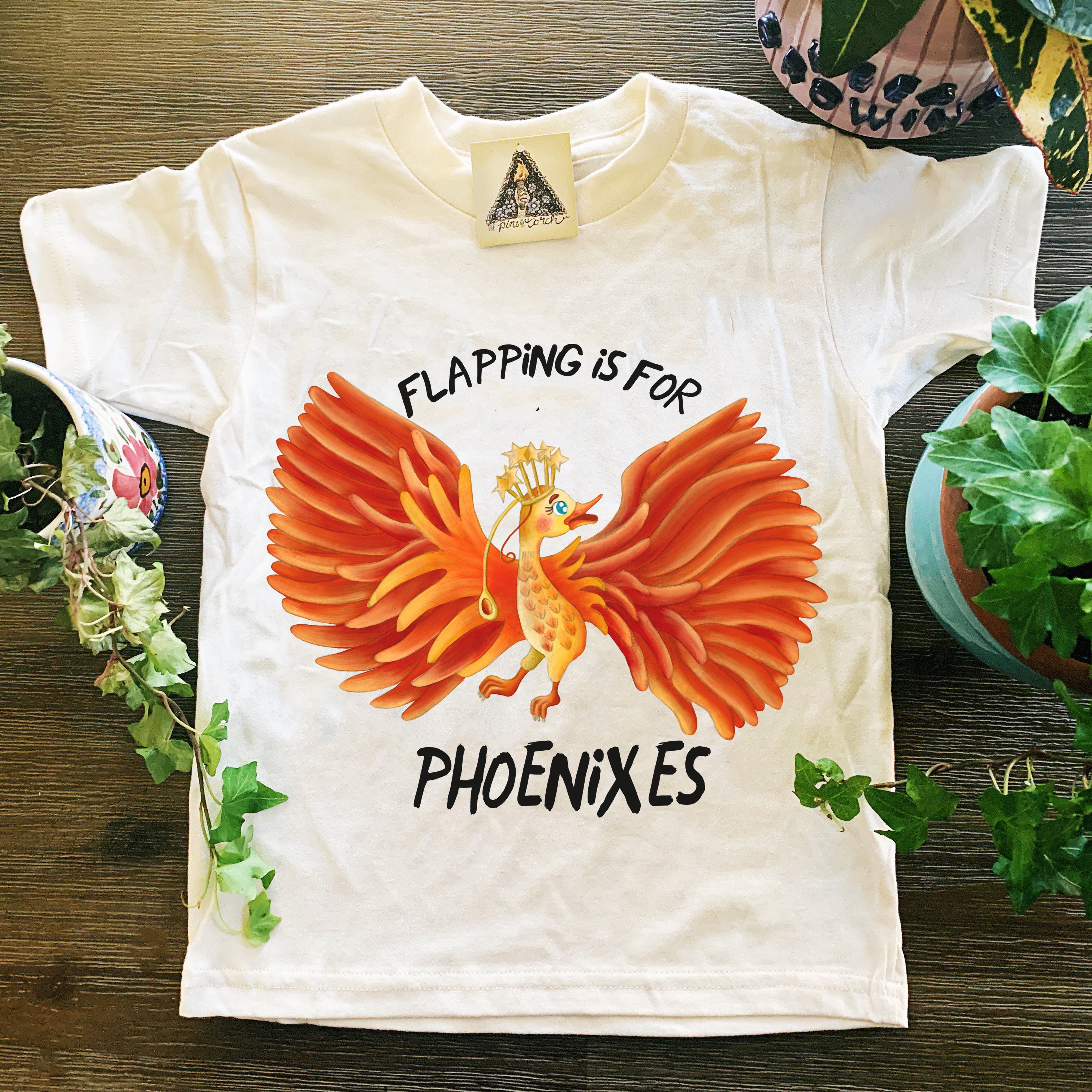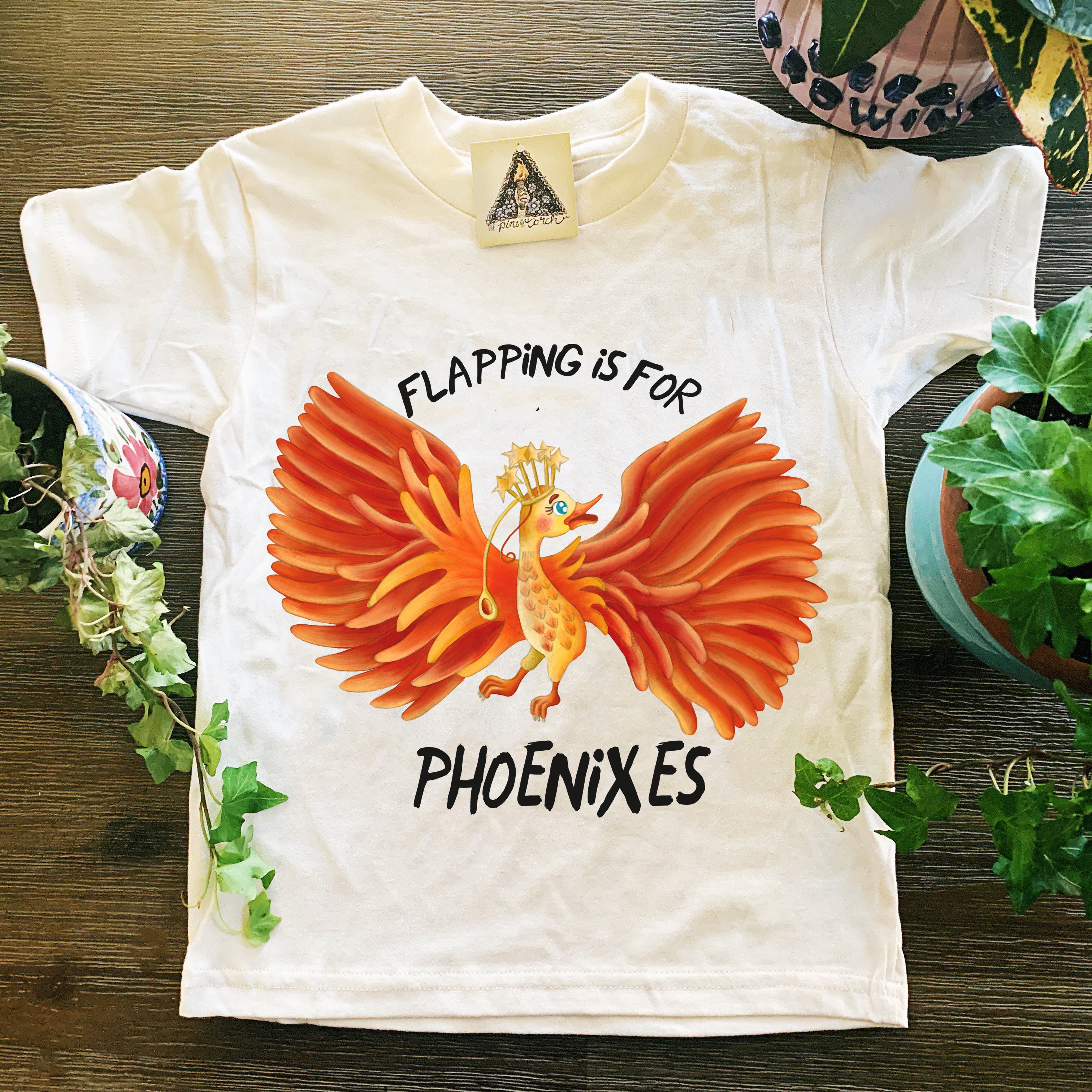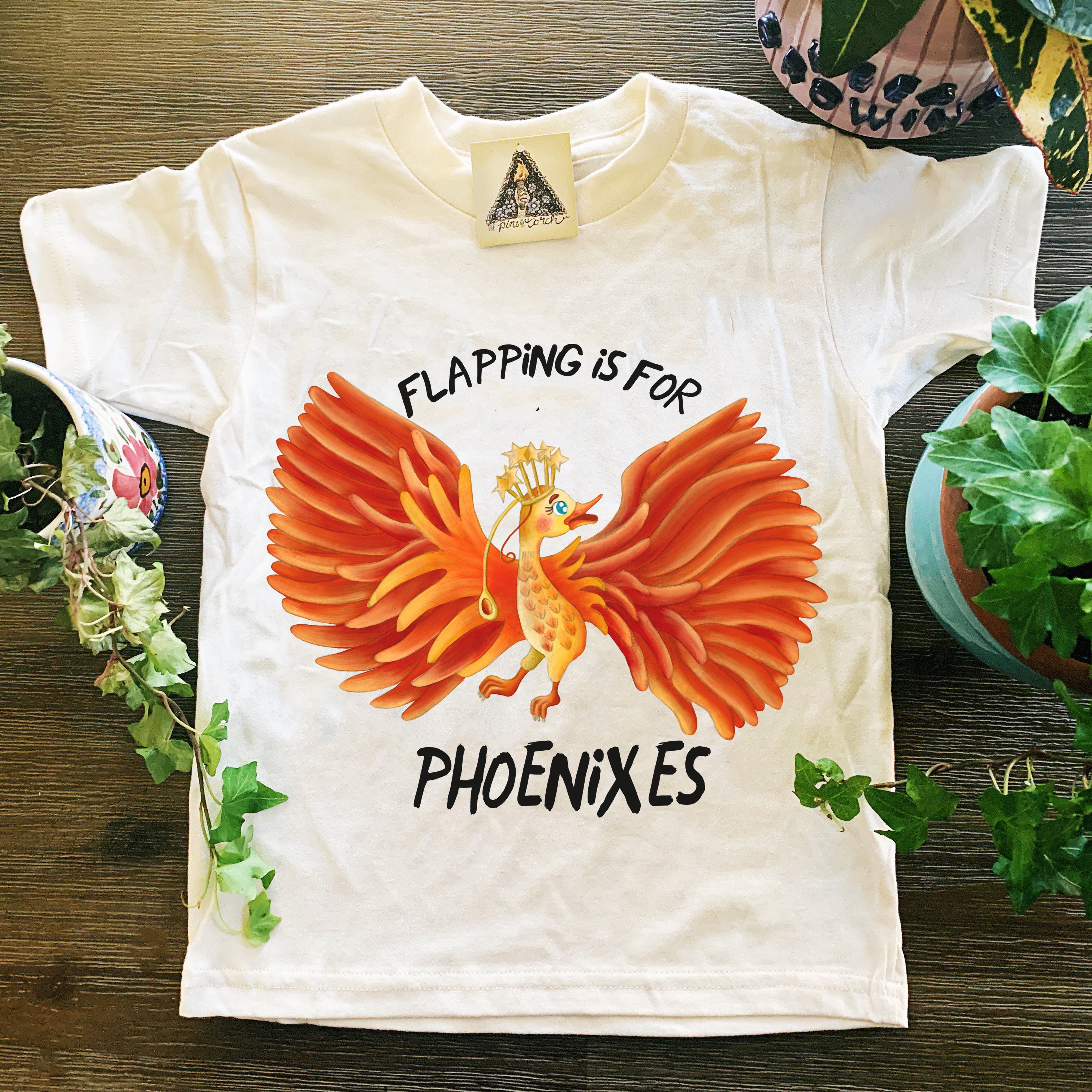 « FLAPPING IS FOR PHOENIXES » KIDS/YOUTH TEE
AUTISM COLLECTION « MY LOVE FOR YOU IS NOT ON A SPECTRUM » KIDS/YOUTH TEE

This design was inspired by my children's book, "Raising a Phoenyx." My son Phoenyx, has nonverbal autism, and flapping is typically a behavior people are ashamed of. But flapping is what makes lots of kids on the spectrum happy. And flapping is also what mystical, majestic birds like phoenixes do. This is the perfect autism awareness tee.
---
My children may be on the spectrum, but my love for them is NOT.
Recently, when my twins were diagnosed with autism, I struggled between staying silent and wanting people to rush in and help but thinking nobody would understand. What I learned is that as Autism Moms, we try to do it all ourselves and hold it all together. Once I learned to ask for help and embrace the situation, I saw the power in sharing and learning together. That's where Autism Power Posse comes from: the idea that there is a tribe of us coming together to share in this new reality.
This design comes in every size, baby to adult.
View our size chart HERE.