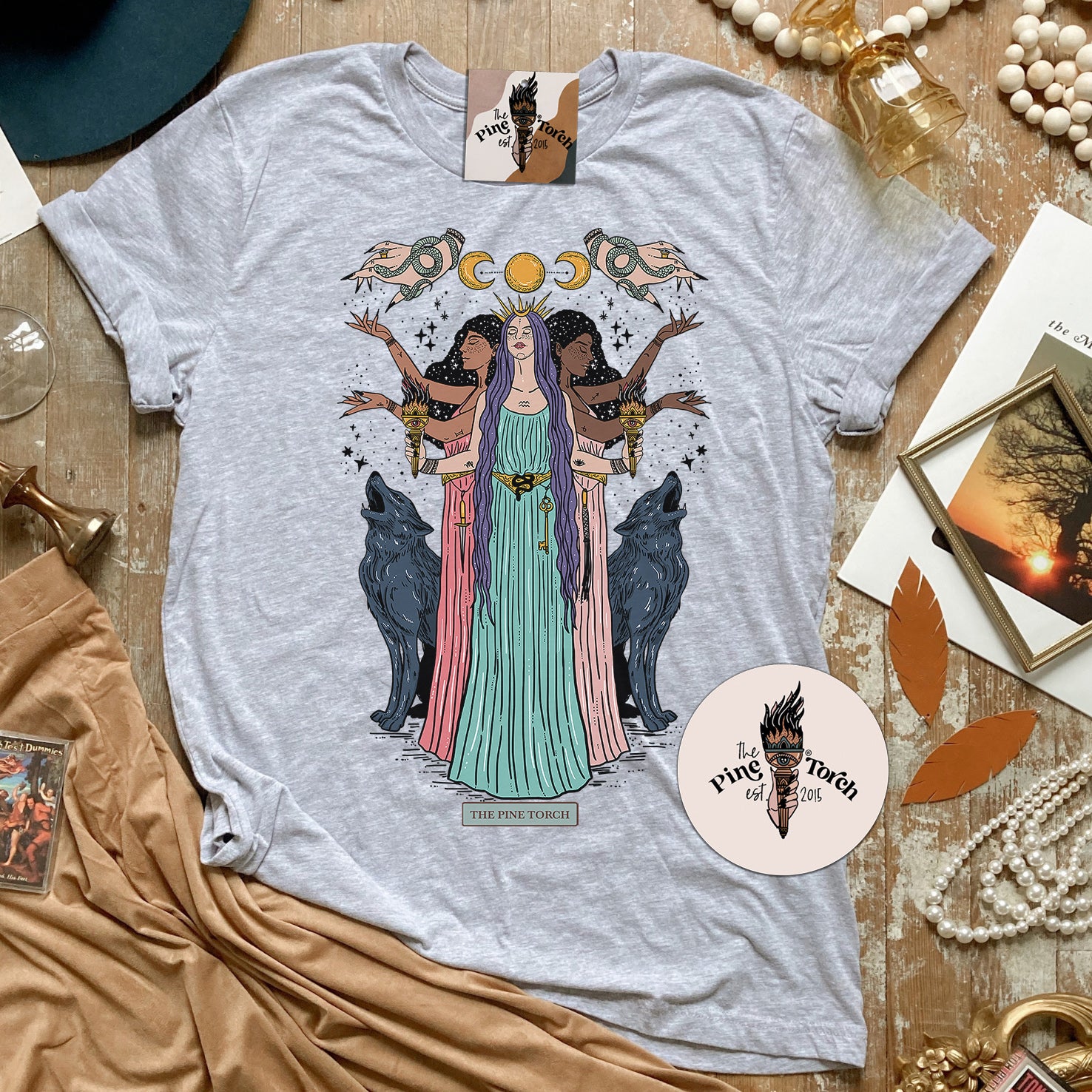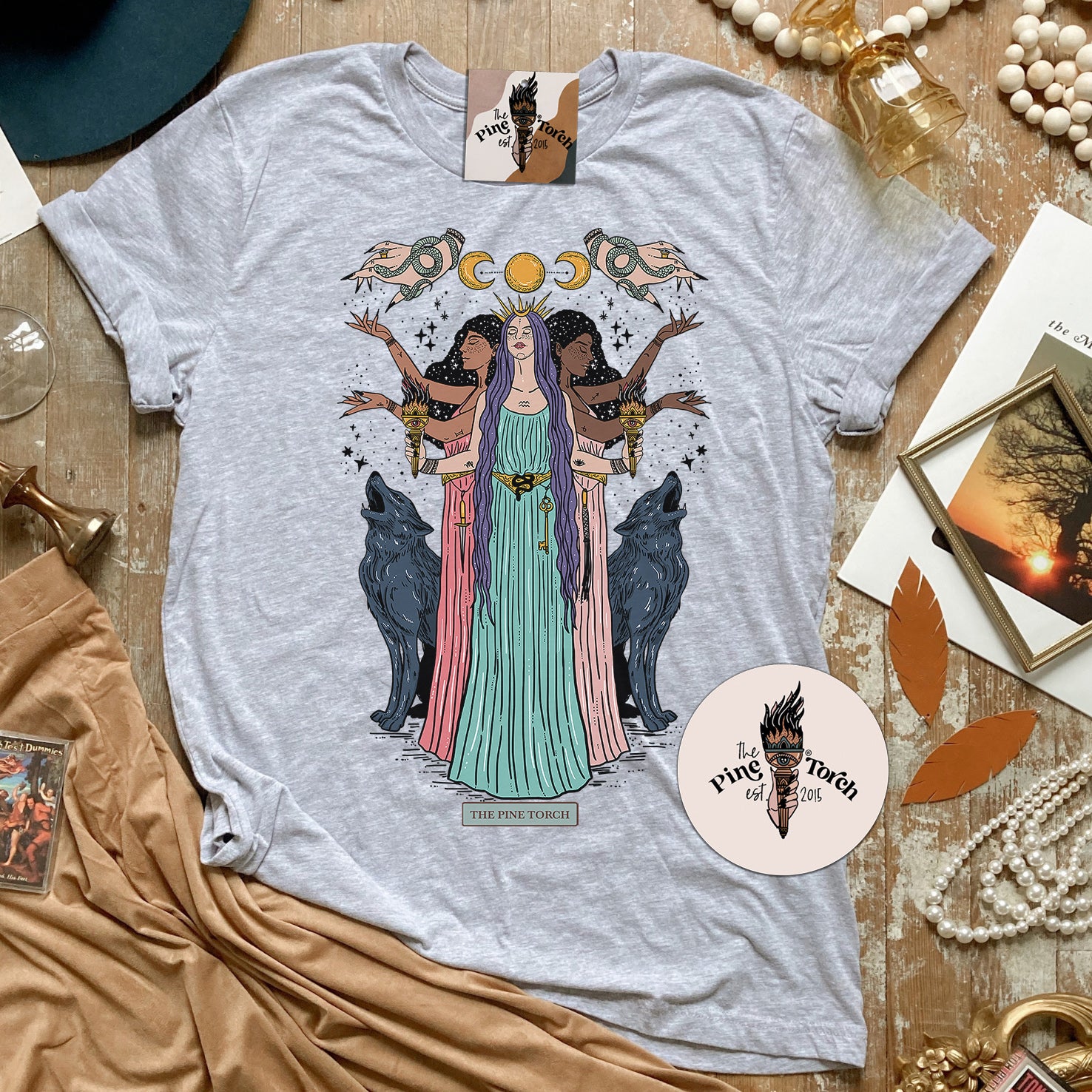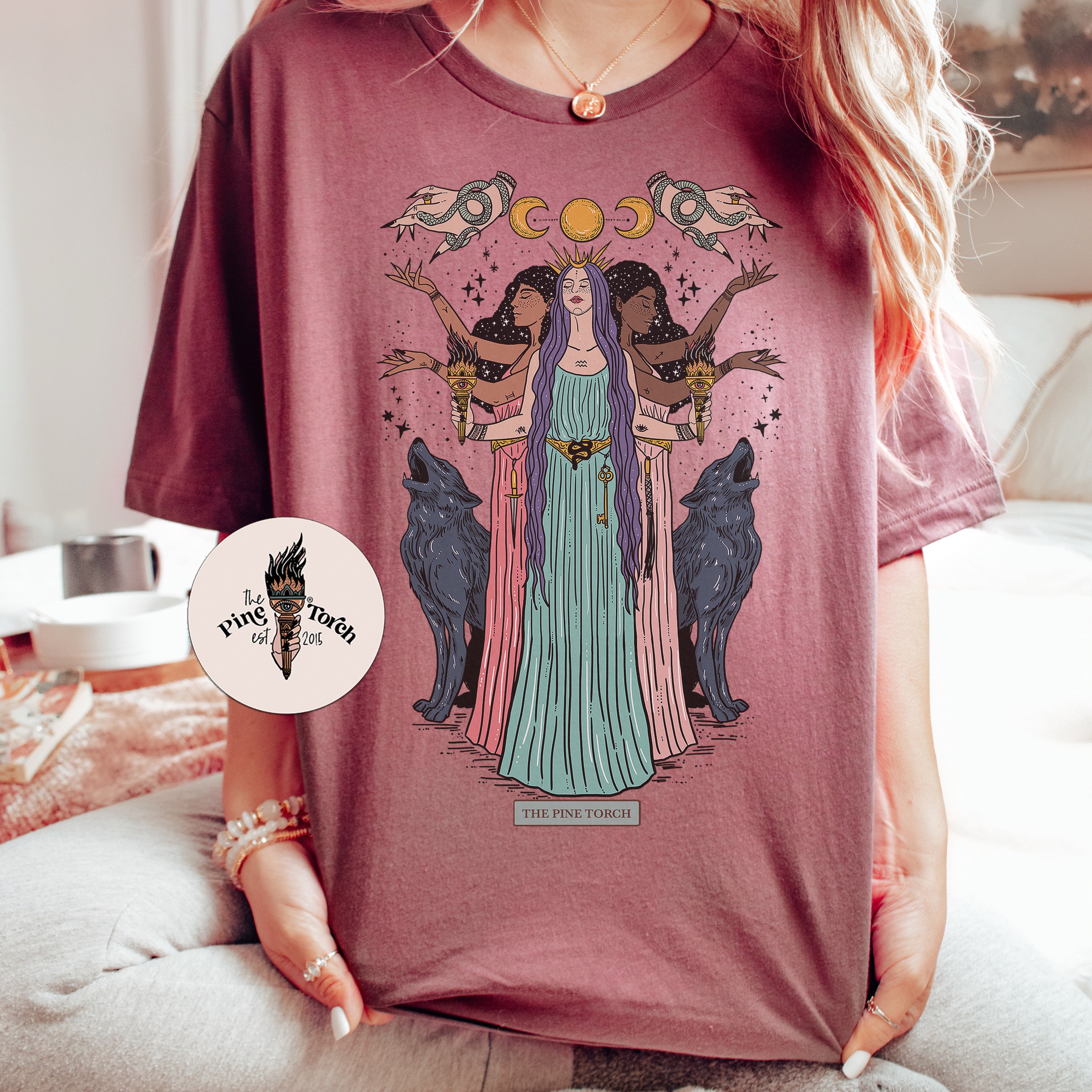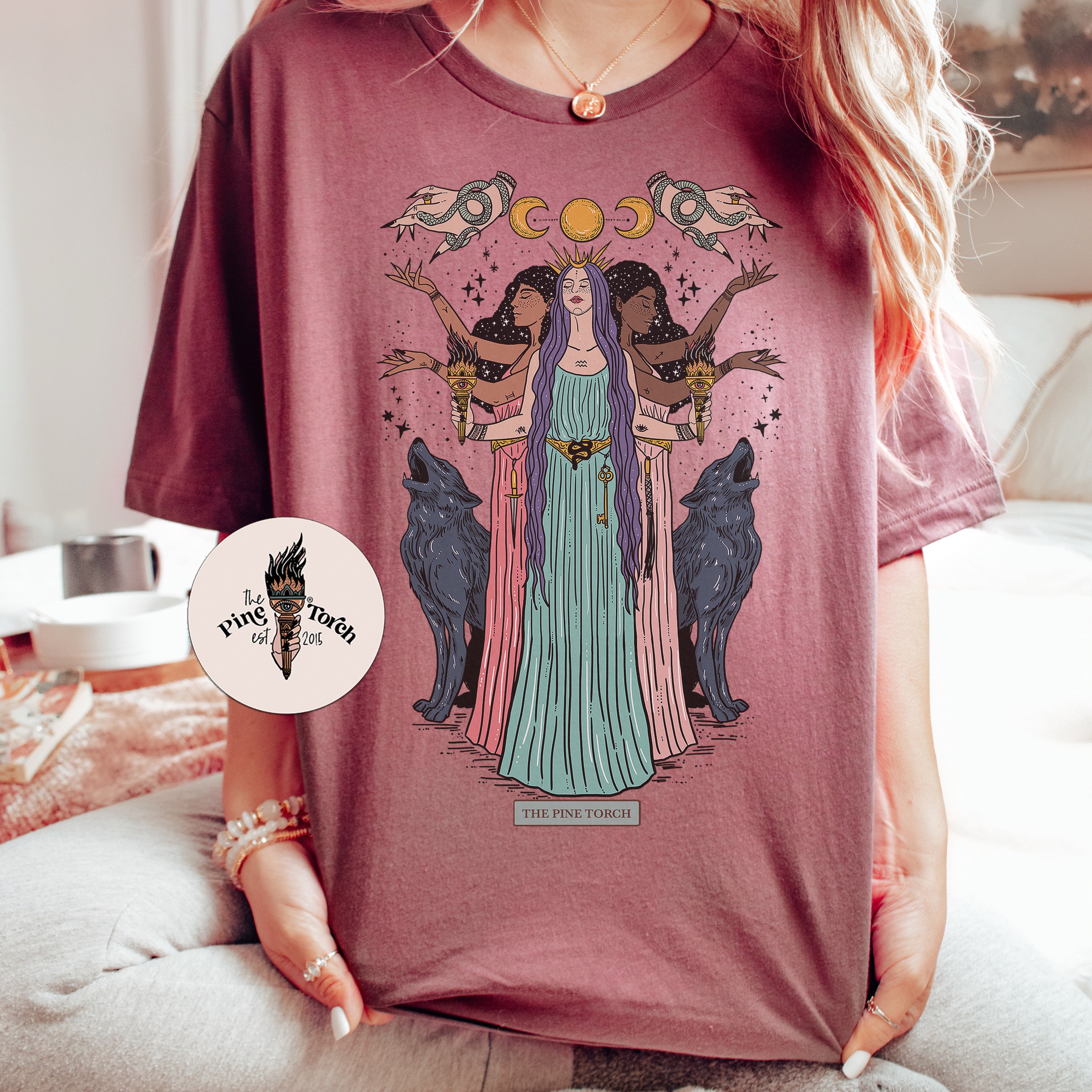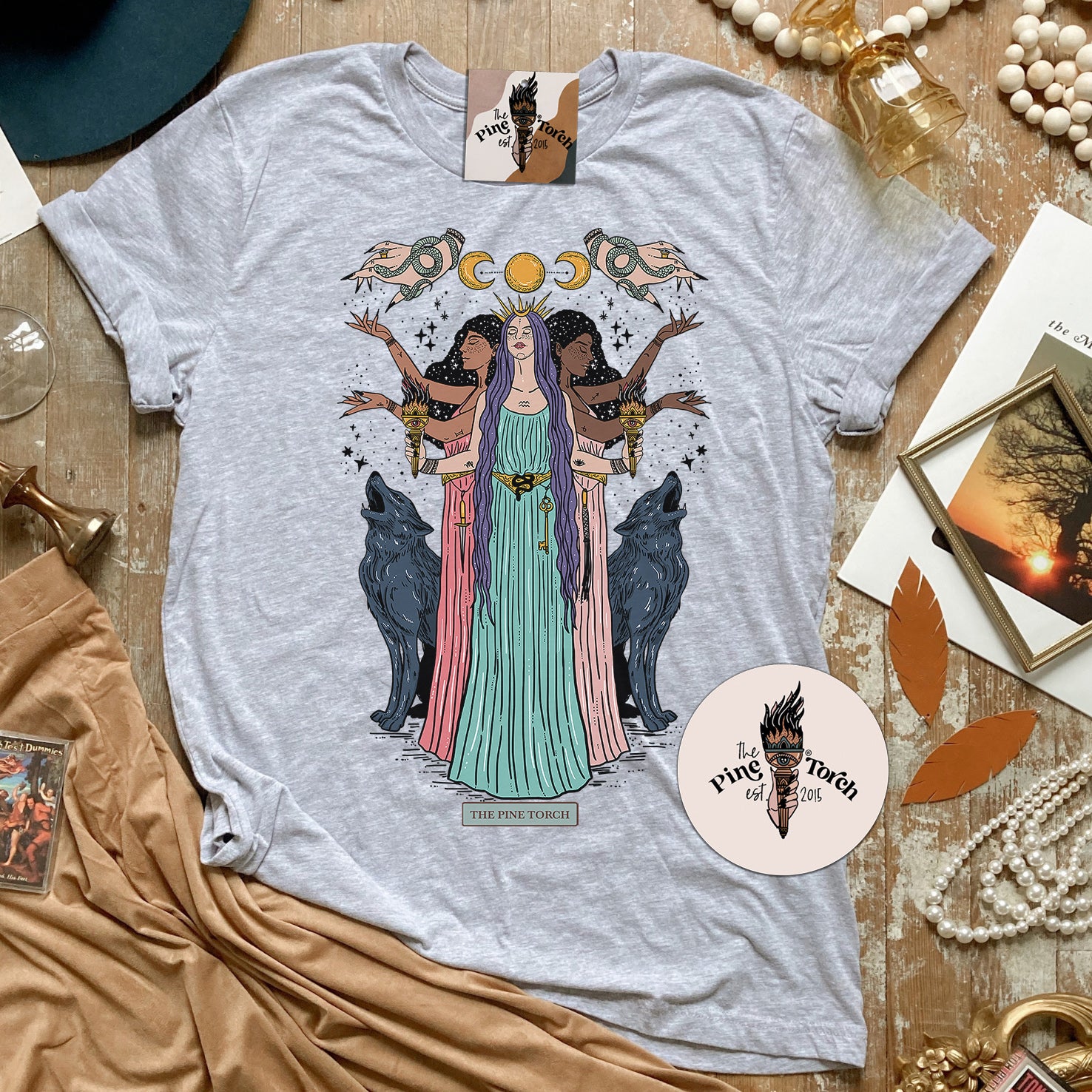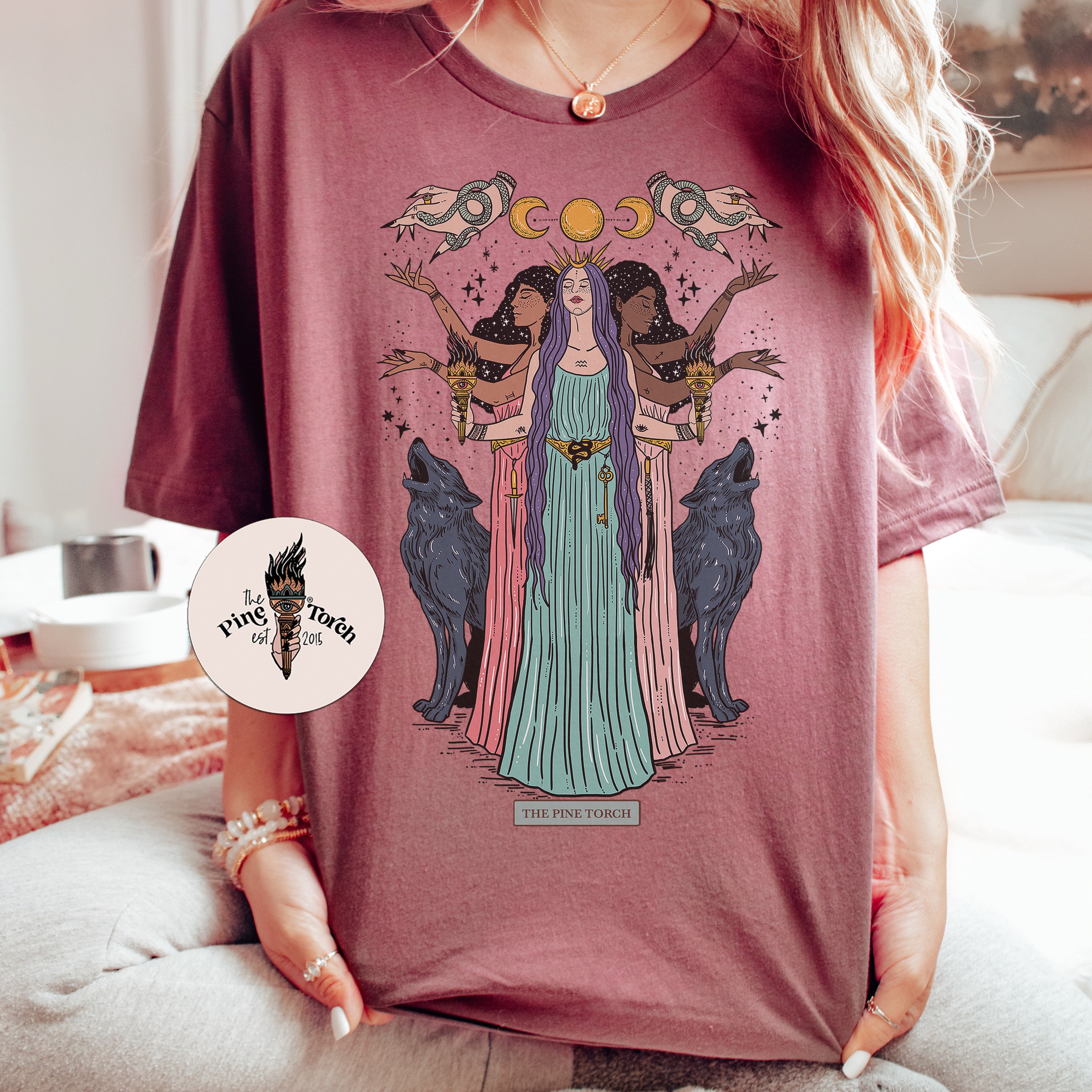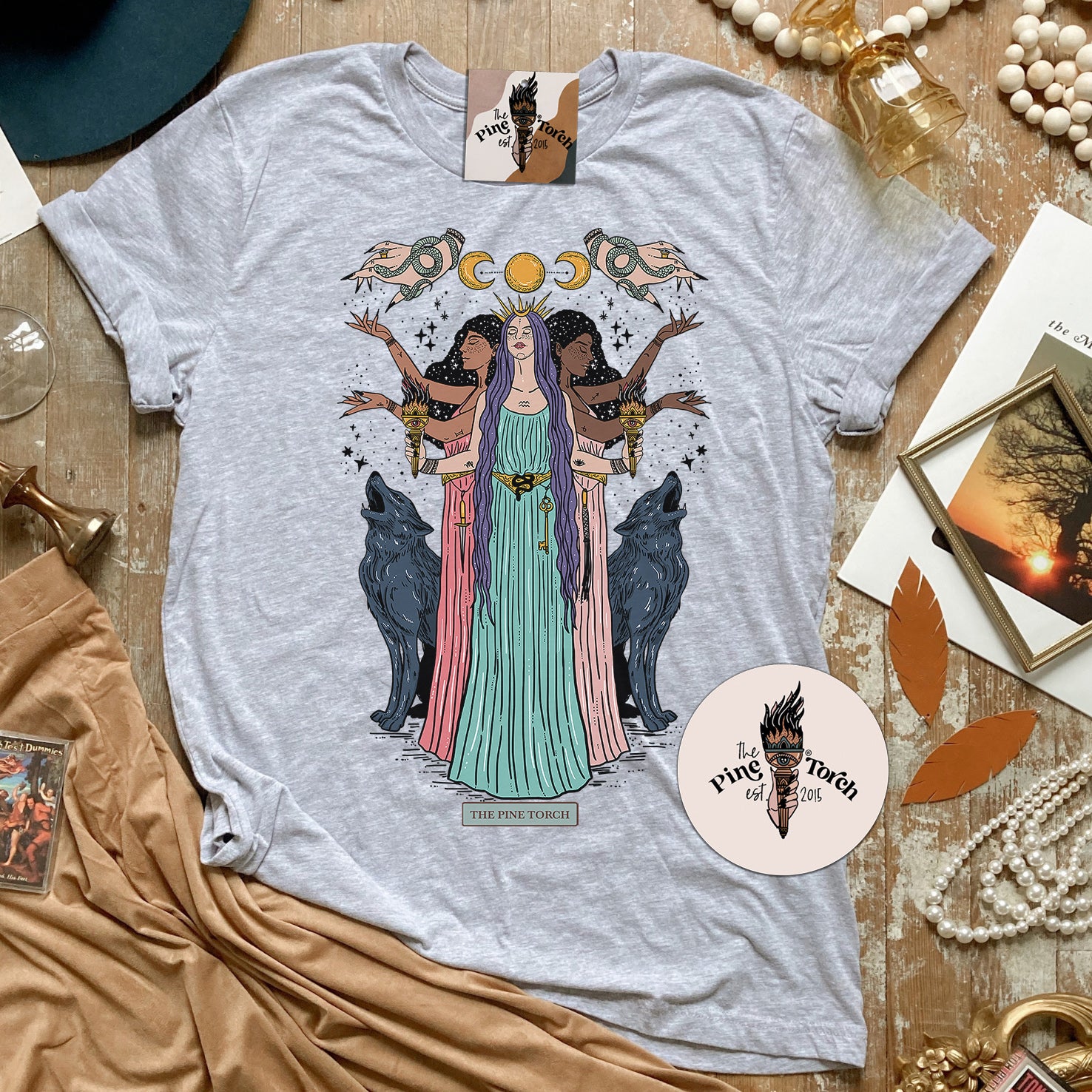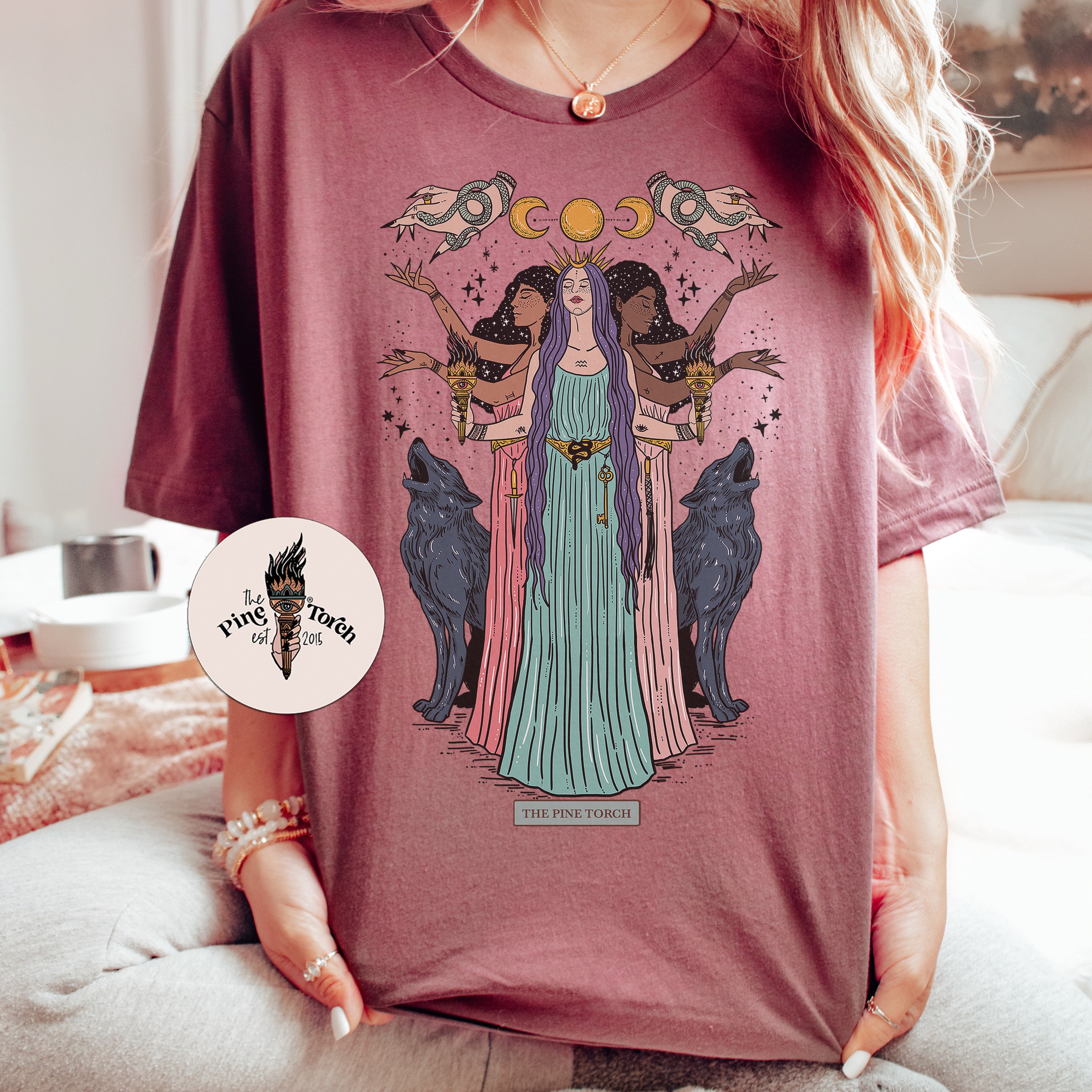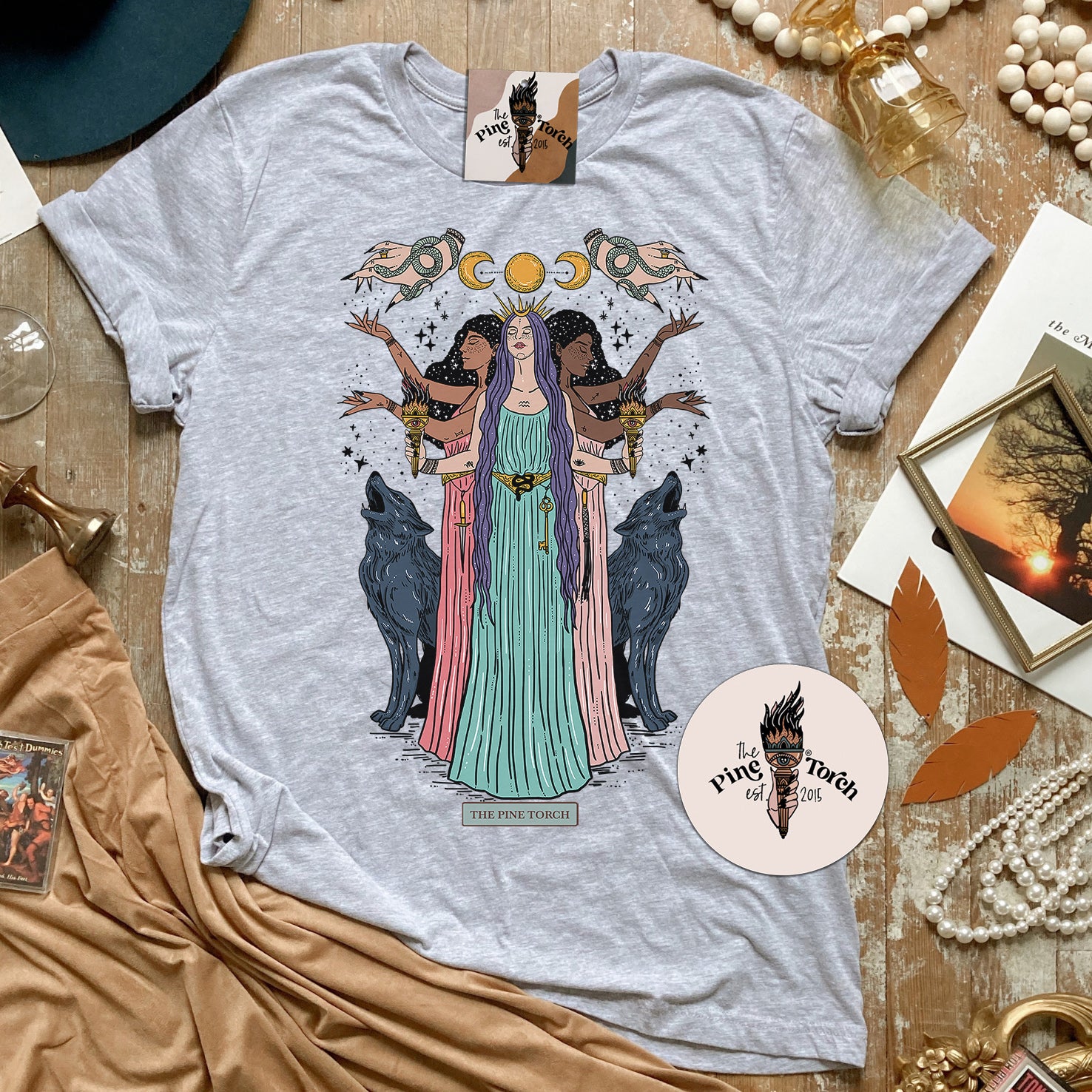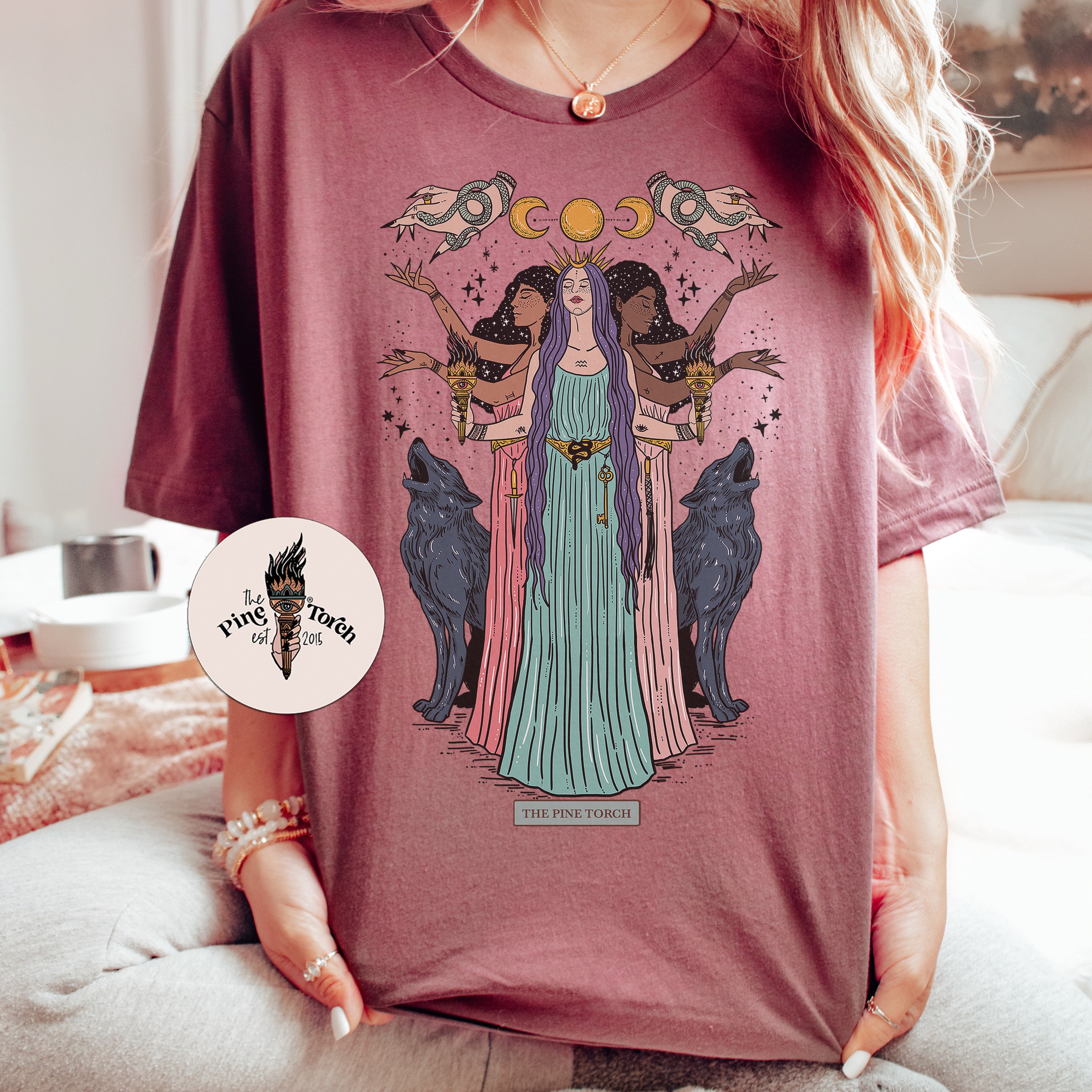 HECATE // UNISEX TEE (2 colors)
« HECATE » UNISEX TEE
Hecate, one of the goddesses that inspired our brand, enlightens the path wielding torches, and whips those who stand in her way with serpents, cutting away what is no longer serving with her daggers - whether the umbilical cord to give life, or life itself, to give death. She is pictured triple form here and is the embodiment of crossroads, life and death, entrances to unknown realms, and shadow work. She is our call to action, a rising up of the feminine divine. Hecate embodies the ability to shape-shift, transform, and heal, especially in situations that feel heavy and dark. This gorgeous, hand-drawn art is perfect for our times.
Unisex Tee:
XS - 3XL Runs a little bit large. Order down for true to size, or order normally for a longer and more relaxed tee. This tee style is super popular because it drapes, has extra length, but still hugs your curves.


View our size chart HERE.