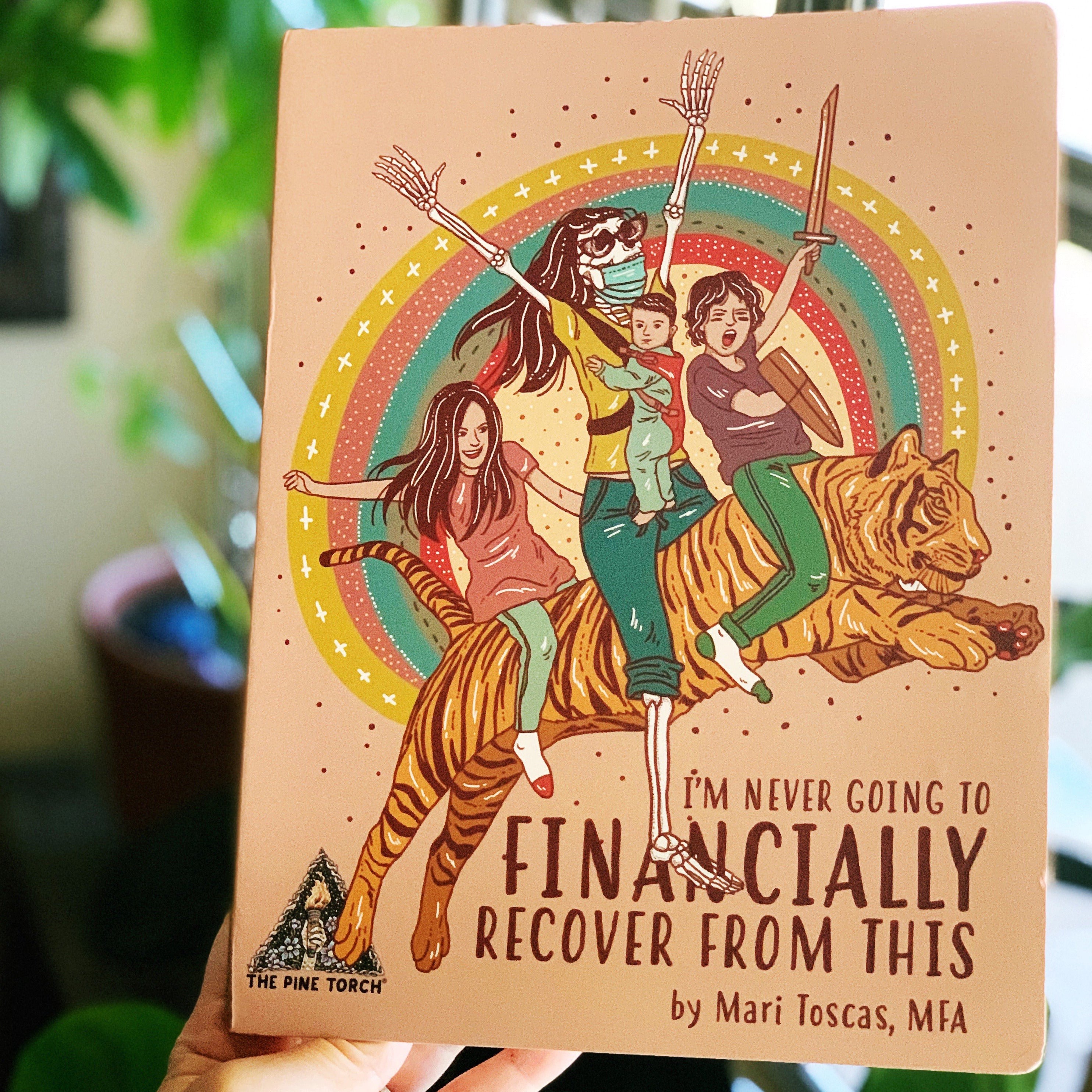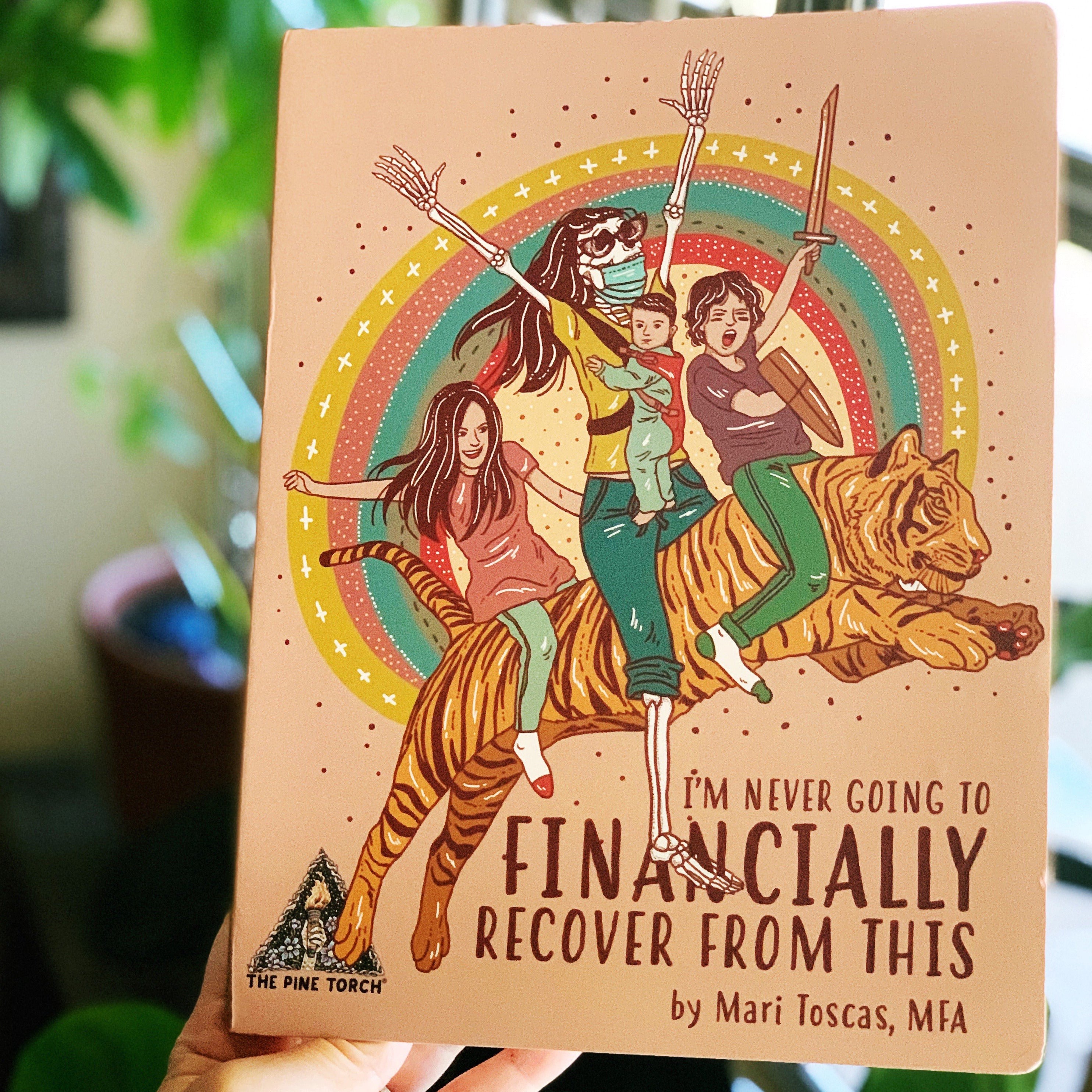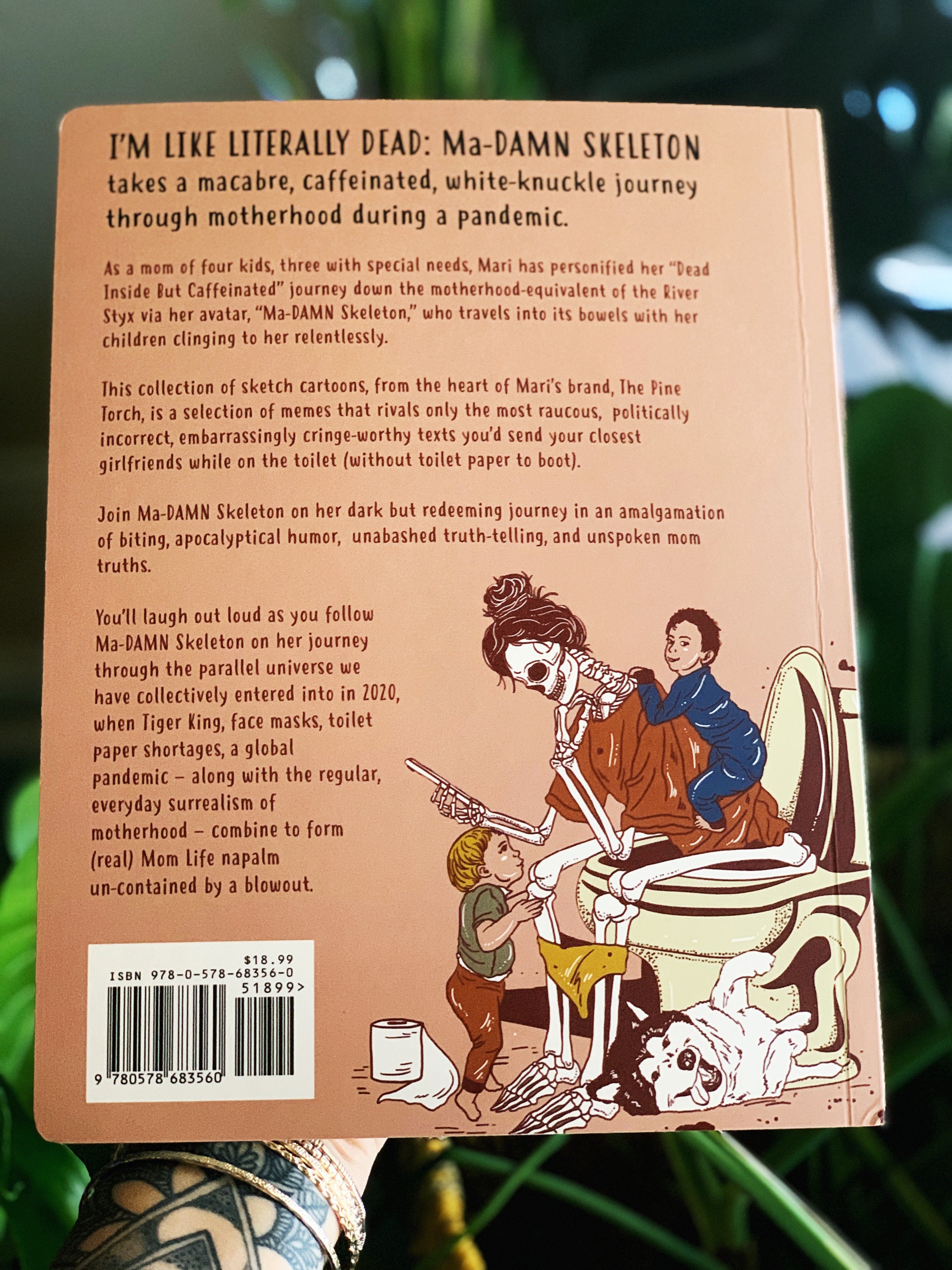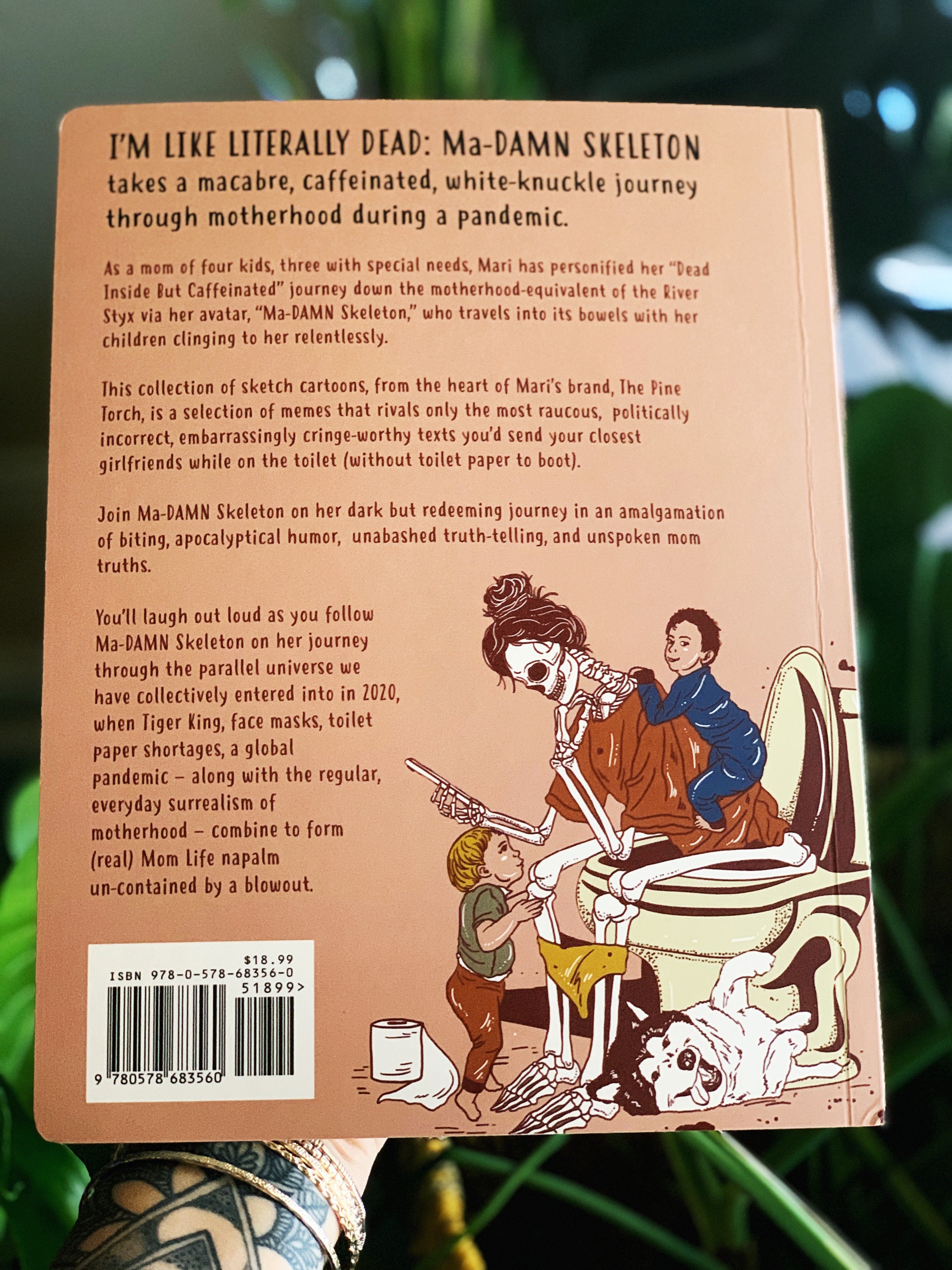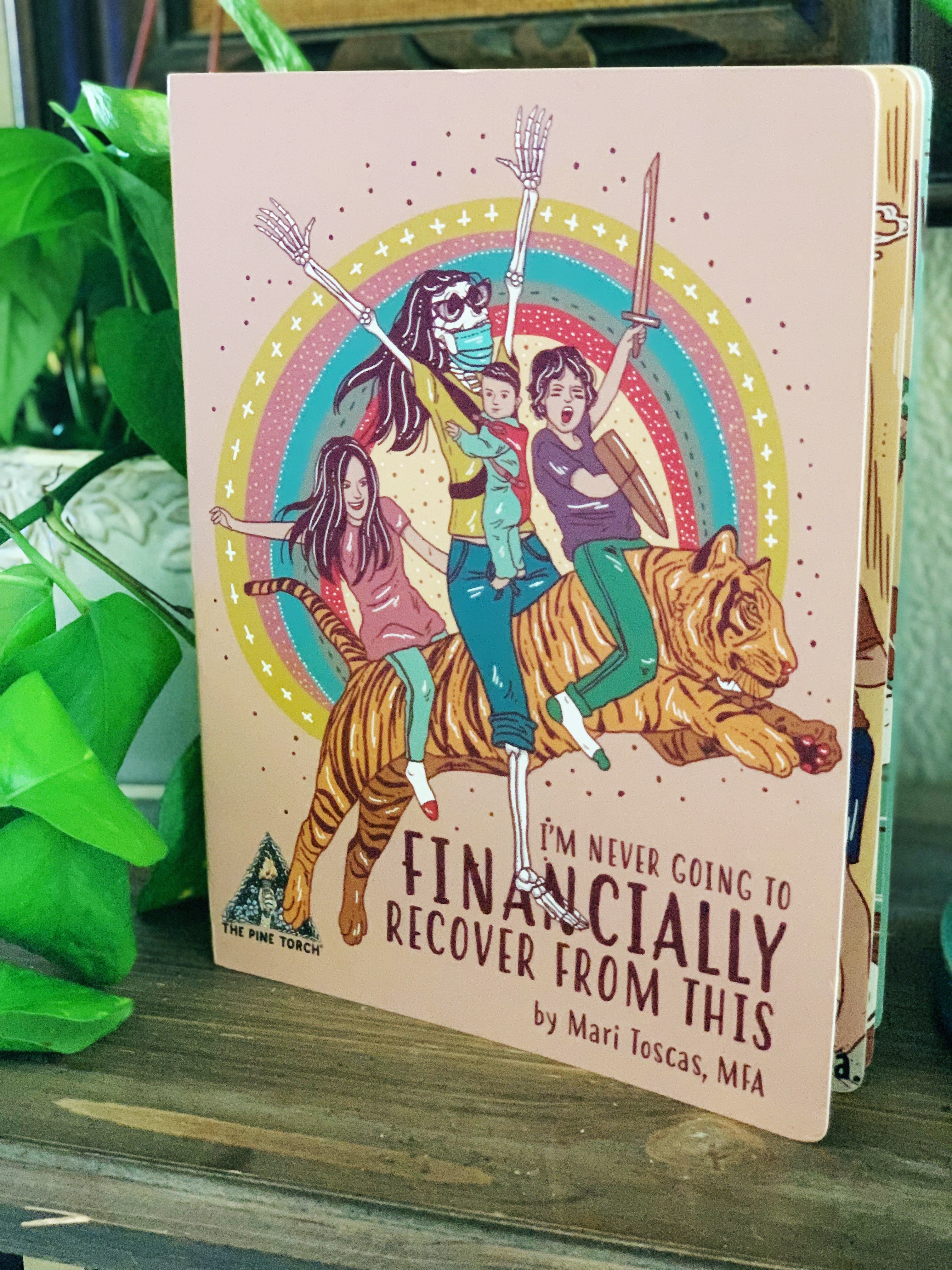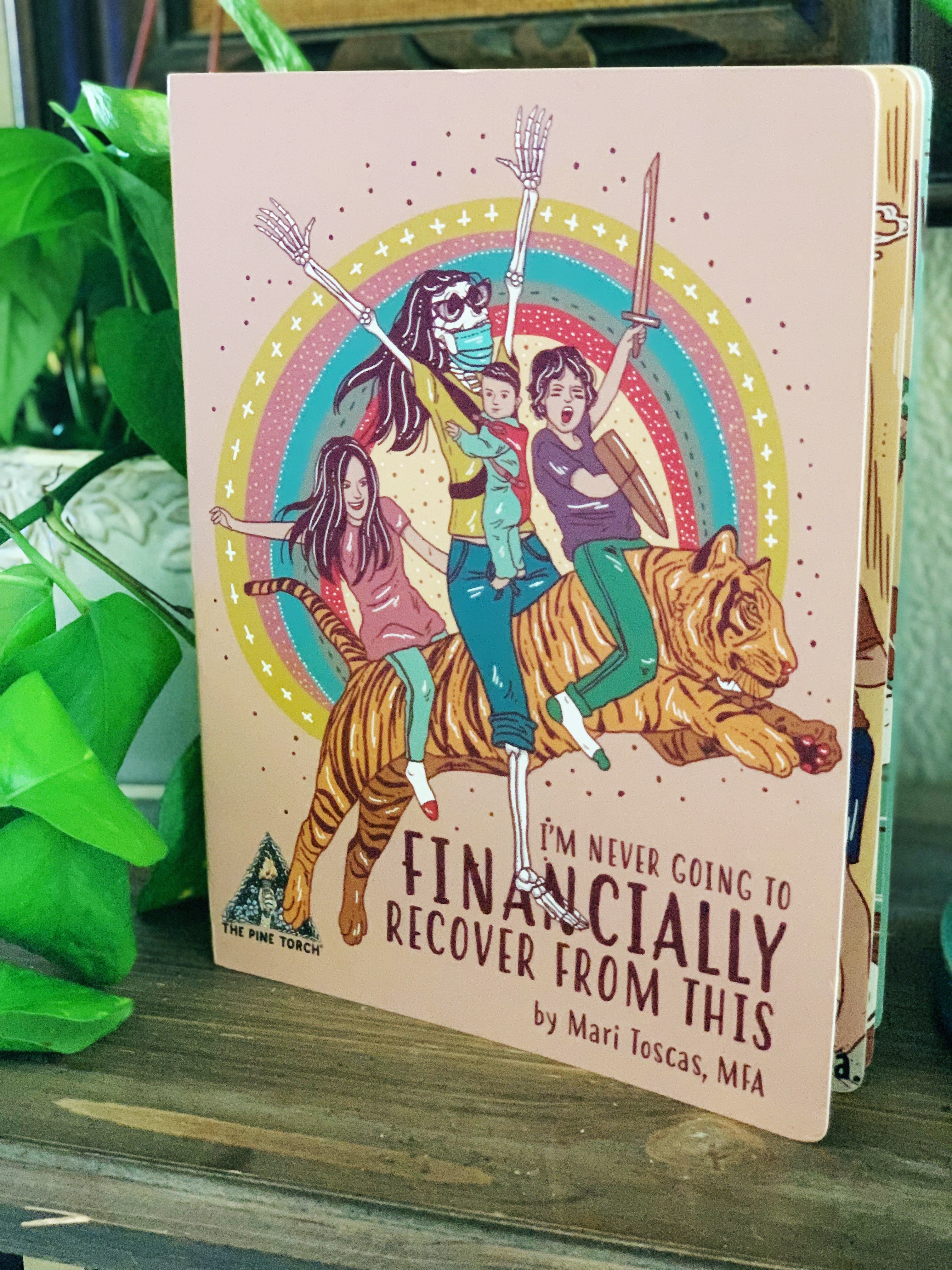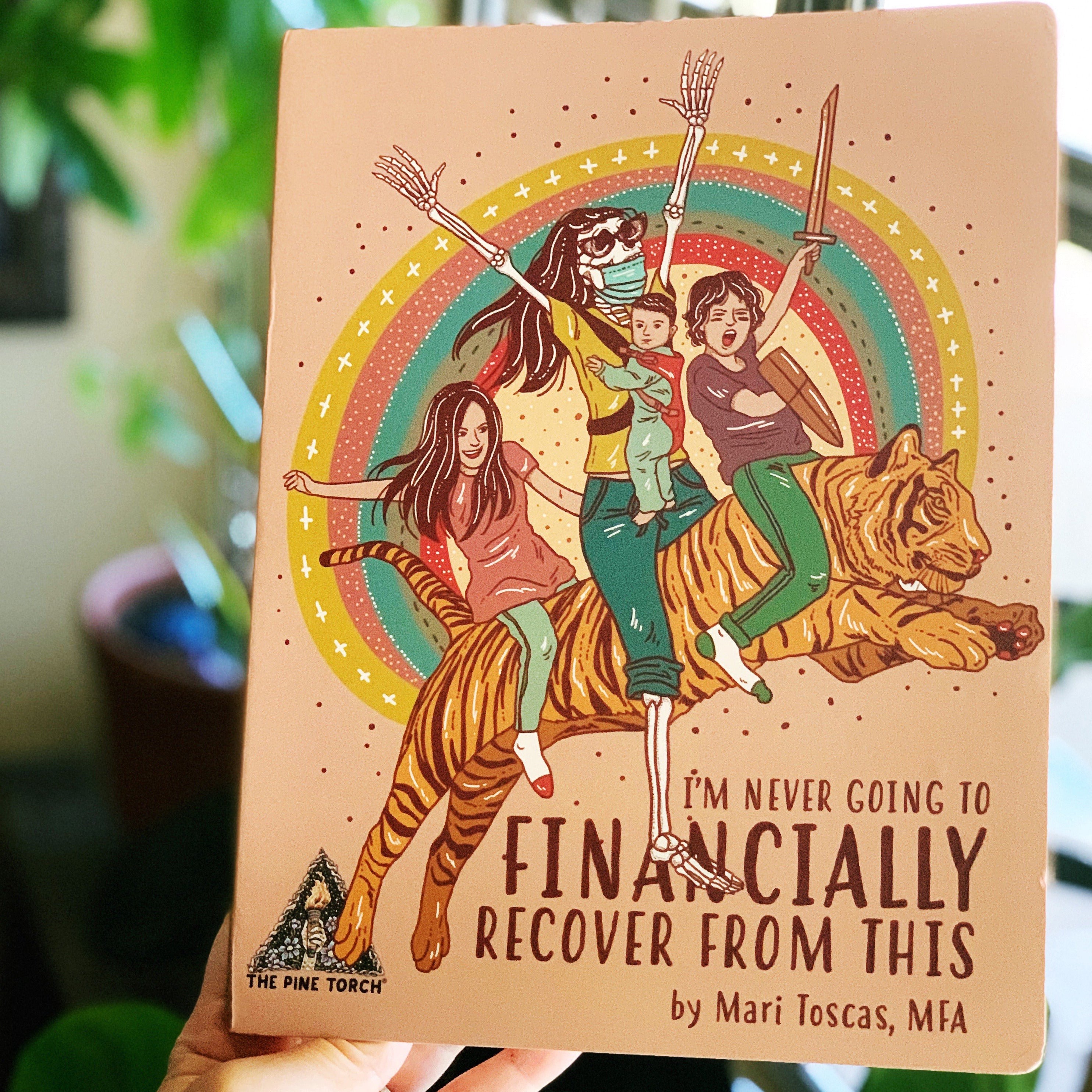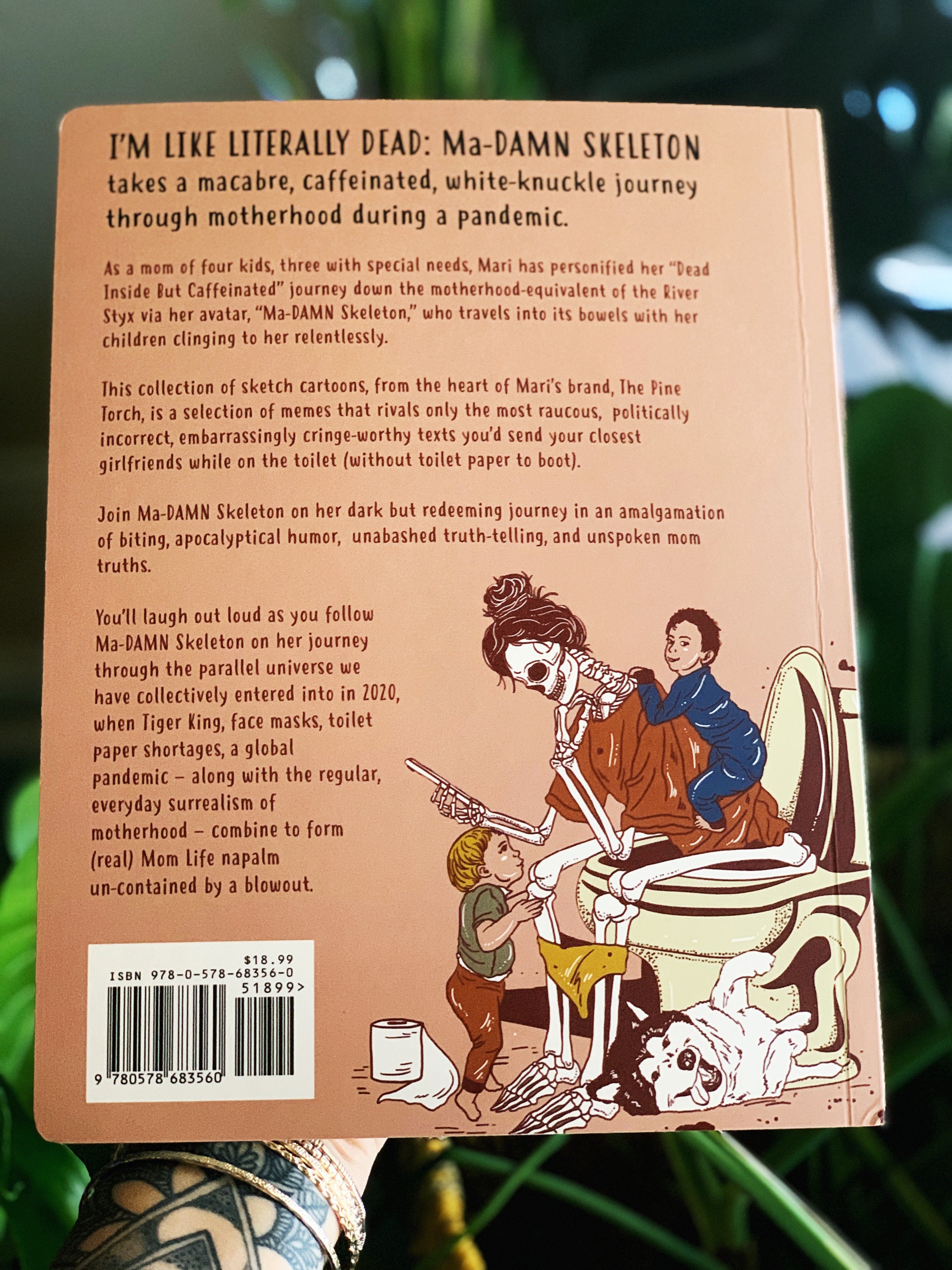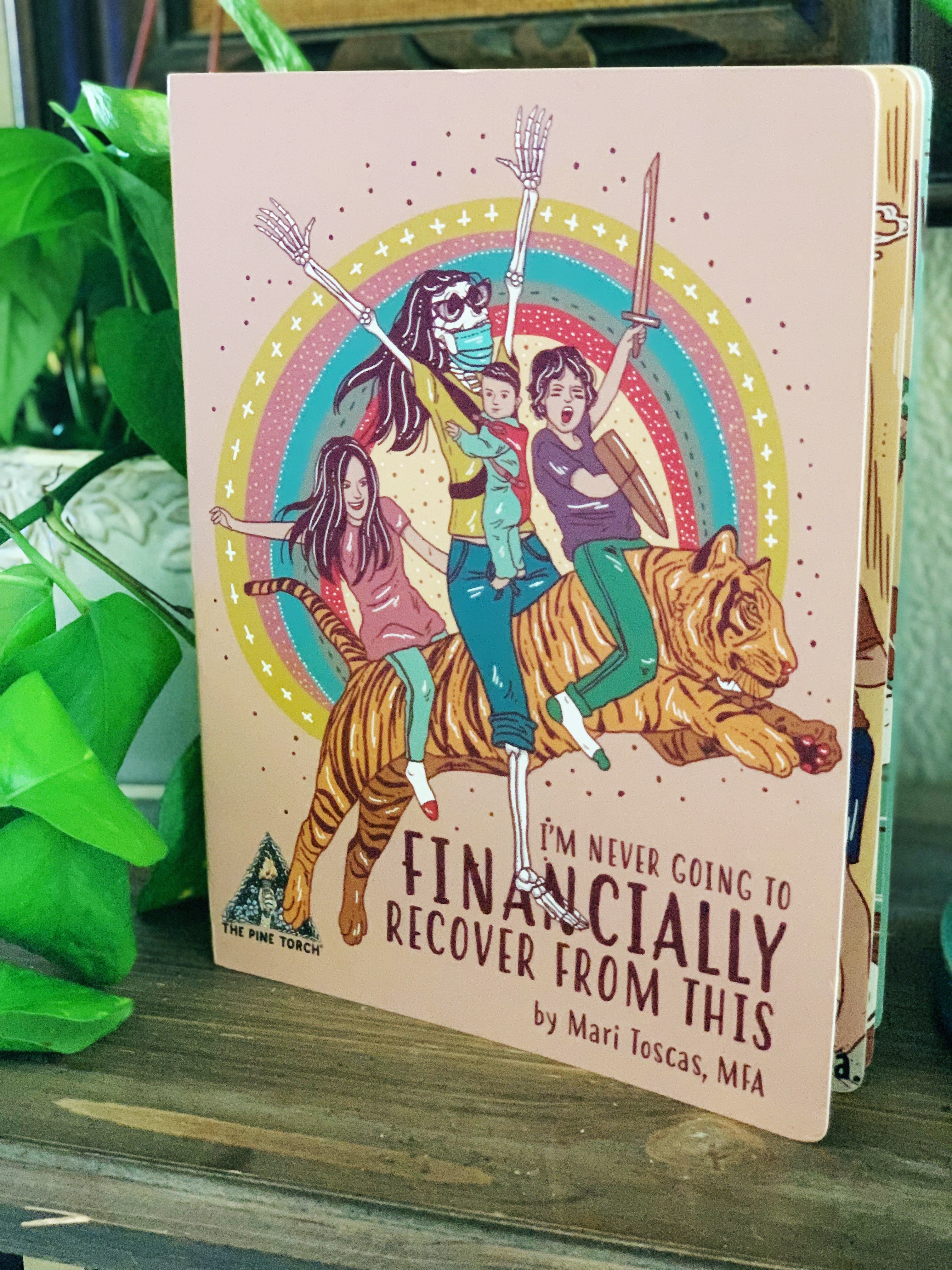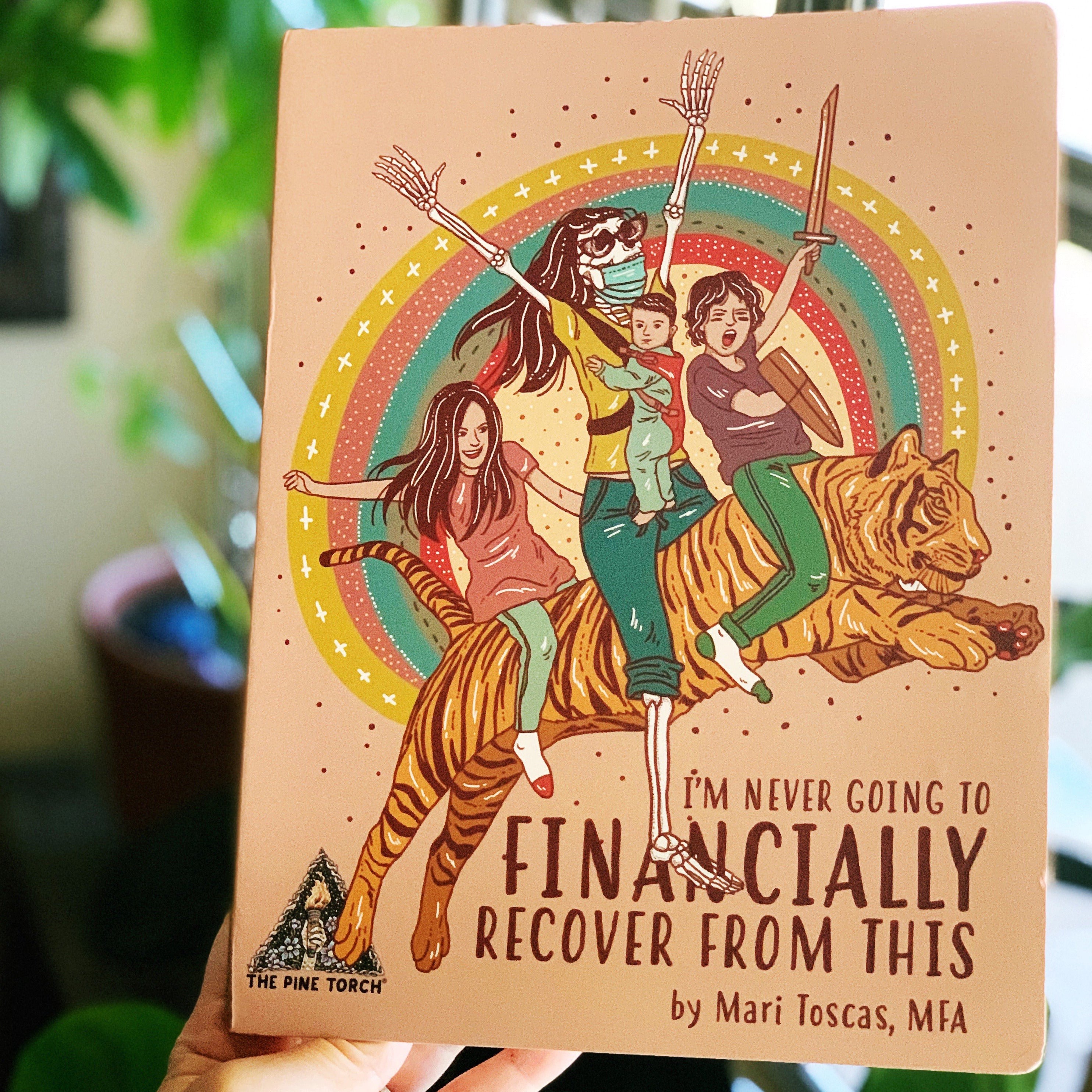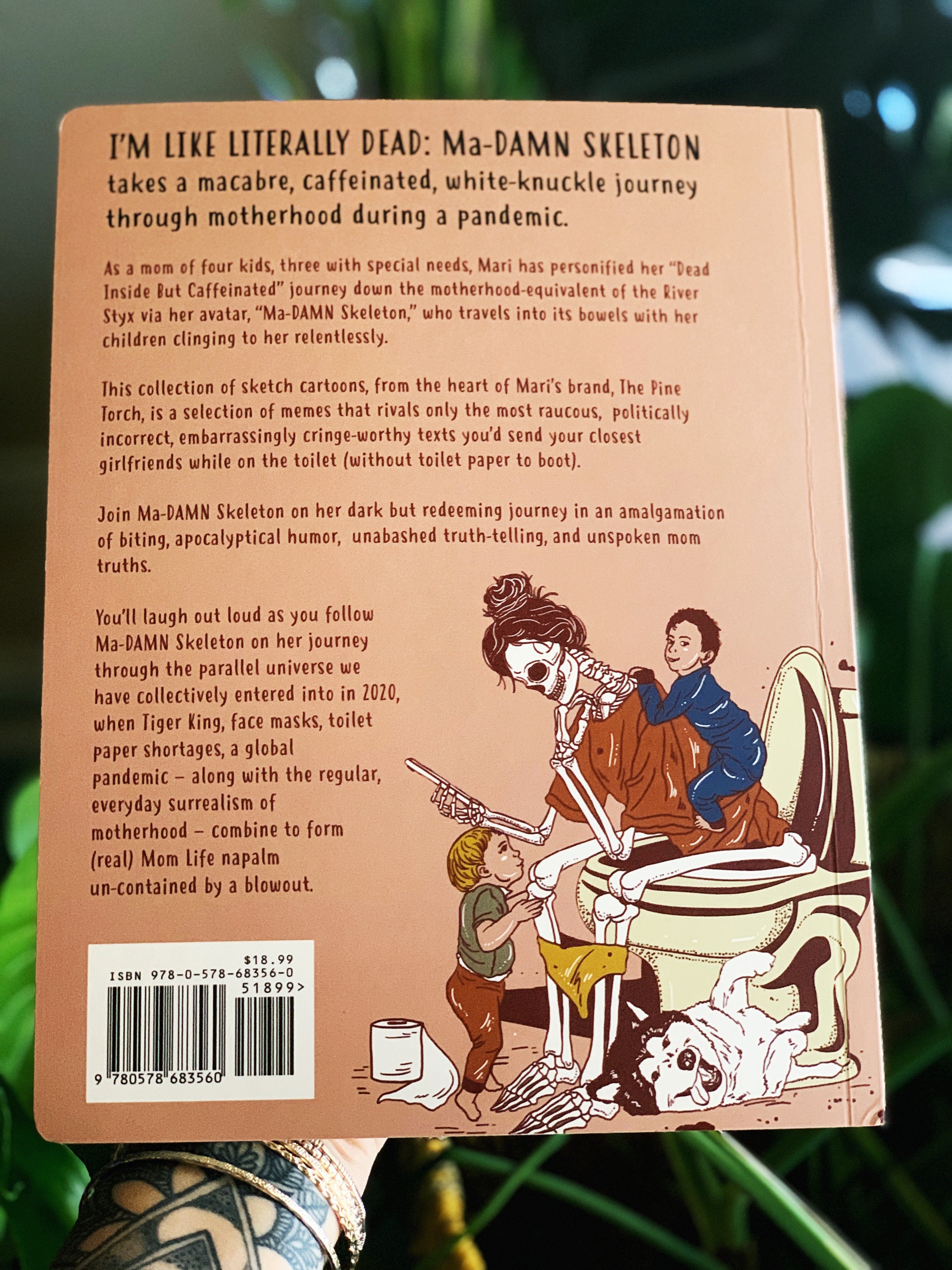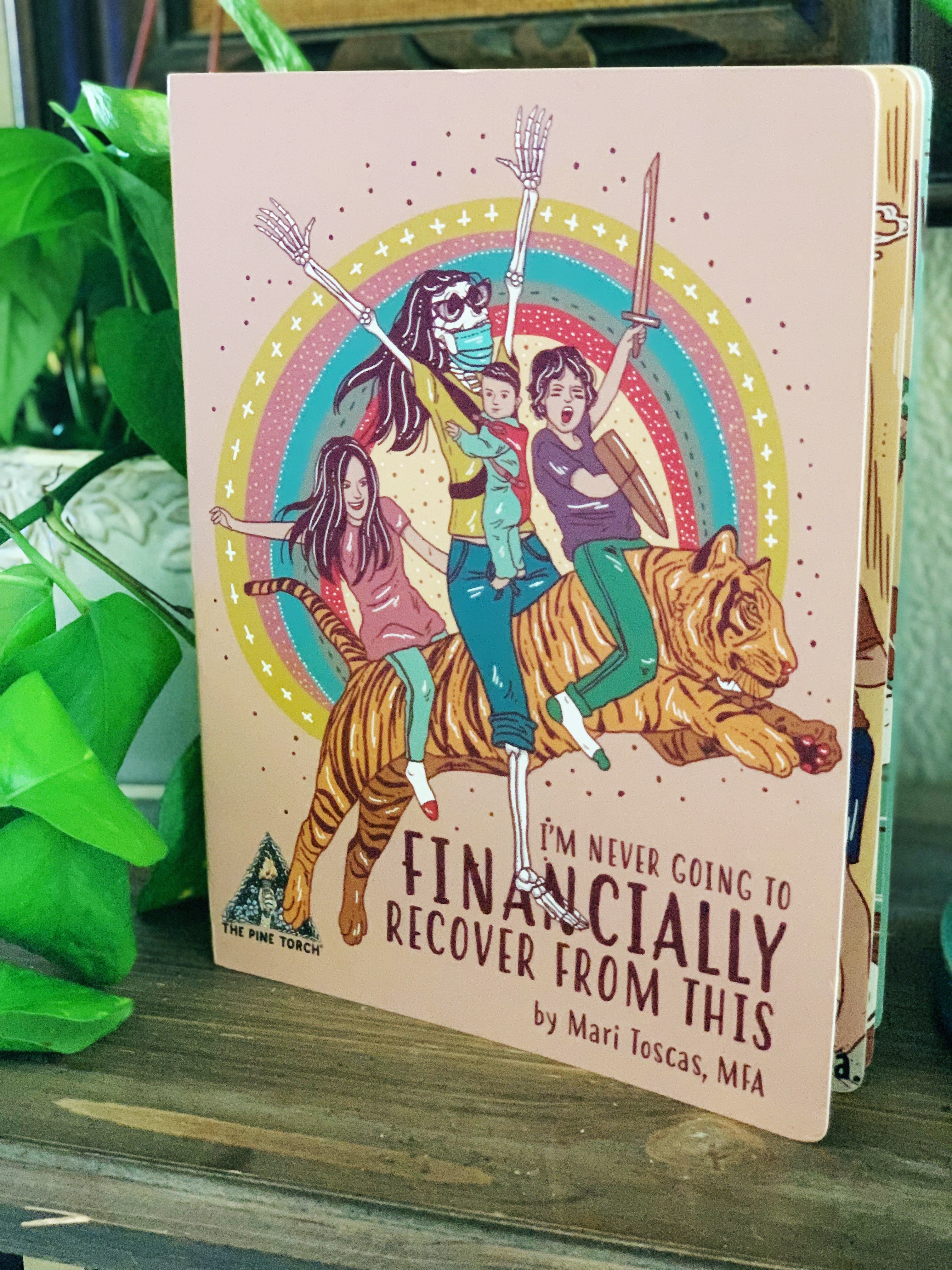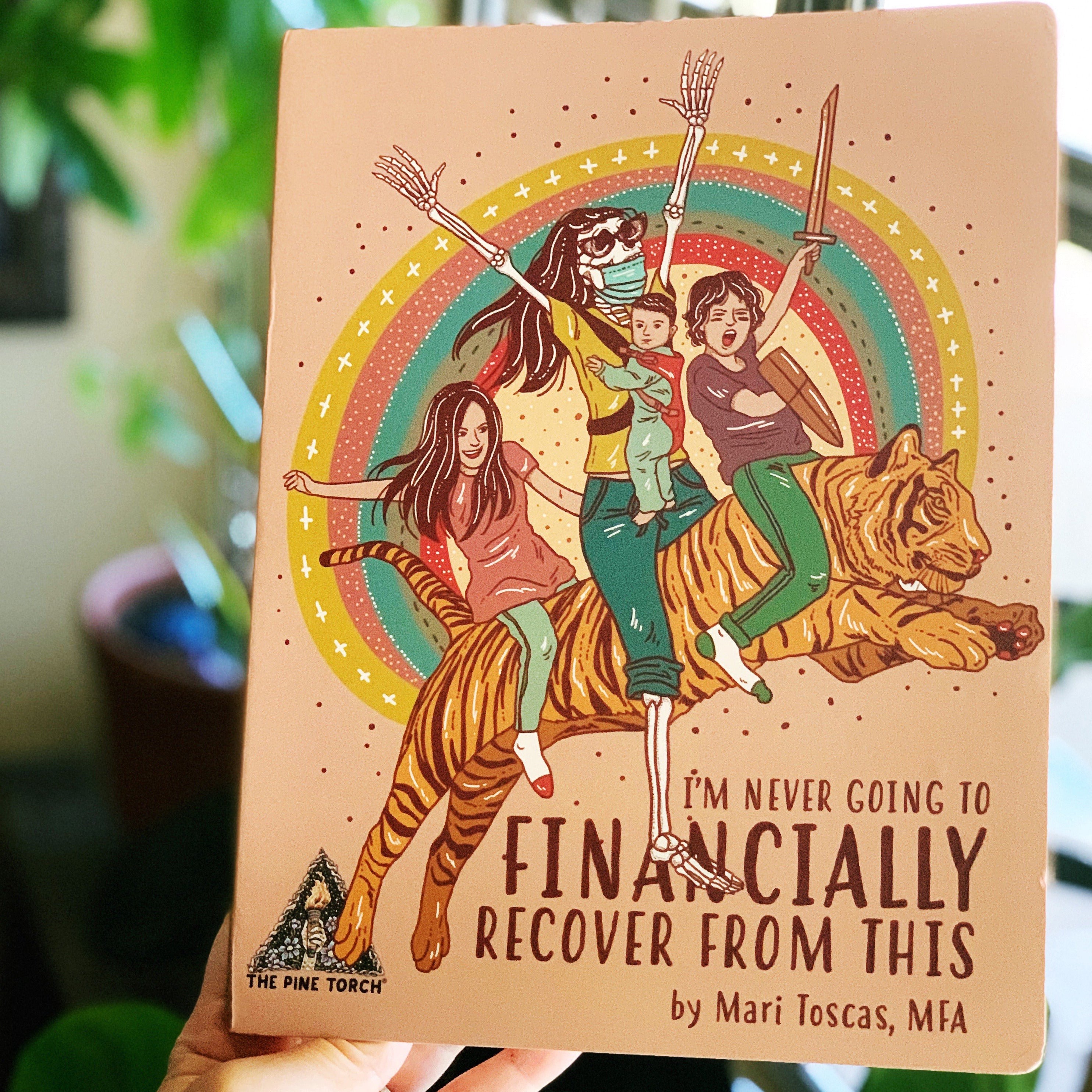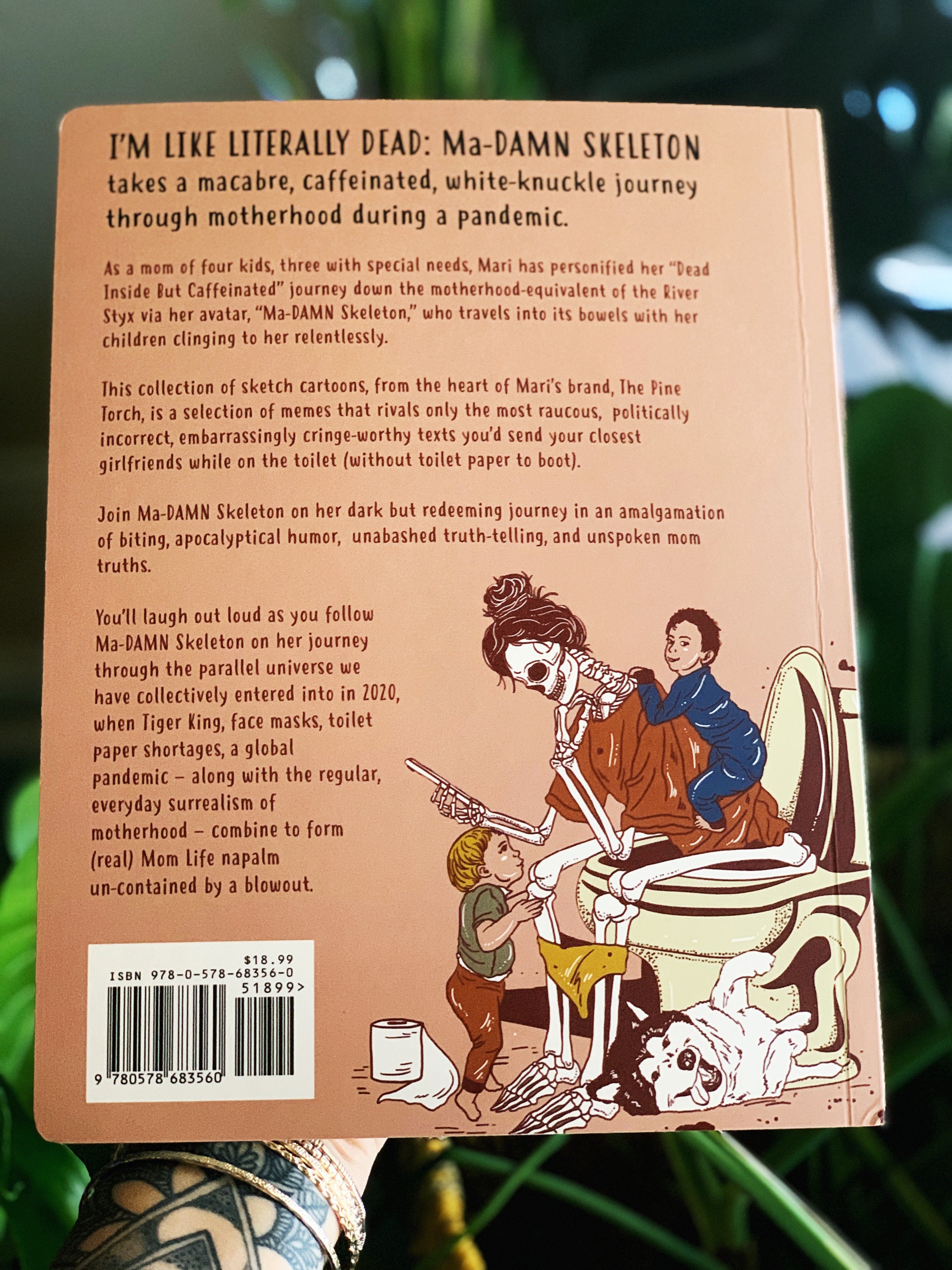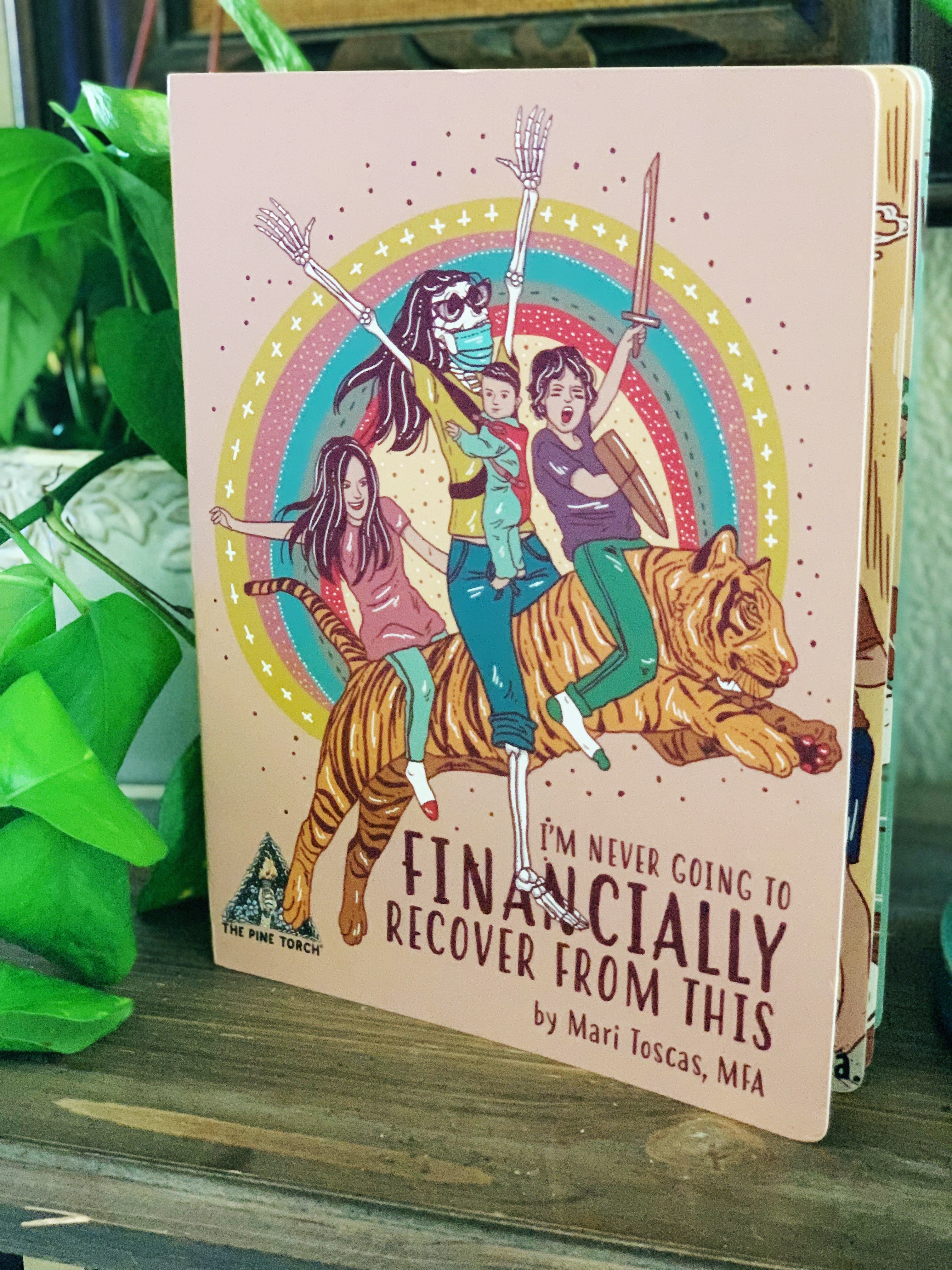 « I'M NEVER GOING TO FINANCIALLY RECOVER » BOARD BOOK
"I'M NEVER GOING TO FINANCIALLY RECOVER FROM THIS" BOARD BOOK

Mari's second book is now available!! Limited edition copies.

I'M LIKE LITERALLY DEAD. Ma-DAMN SKELETON takes a macabre, caffeinated, white-knuckle journey through motherhood during a pandemic.
As a mom of four kids, three with special needs, Mari has personified her "Dead Inside But Caffeinated" journey down the motherhood-equivalent of the River Styx via her avatar, "Ma-DAMN Skeleton," who travels into its bowels with her children clinging to her relentlessly.

This collection of sketch cartoons, from the heart of Mari's brand, The Pine Torch, is a selection of memes that rivals only the most raucous,  politically incorrect, embarrassingly cringe-worthy texts you'd send your closest girlfriends while on the toilet (without toilet paper to boot).
Join Ma-DAMN Skeleton on her dark but redeeming journey in an amalgamation of biting, apocalyptical humor,  unabashed truth-telling, and unspoken mom truths.
You'll laugh out loud as you follow Ma-DAMN Skeleton on her journey through the parallel universe we have collectively entered into in 2020, when Tiger King, face masks, toilet paper shortages, a global pandemic – along with the regular, everyday surrealism of motherhood – combine to form (real) Mom Life napalm un-contained by a blowout.
BOOK SPECS:
You'll love this heavy, thick, 8.5x11 board book format is large and in charge. Pretty much made for your coffee table (or bathroom stash). Makes the perfect gift!