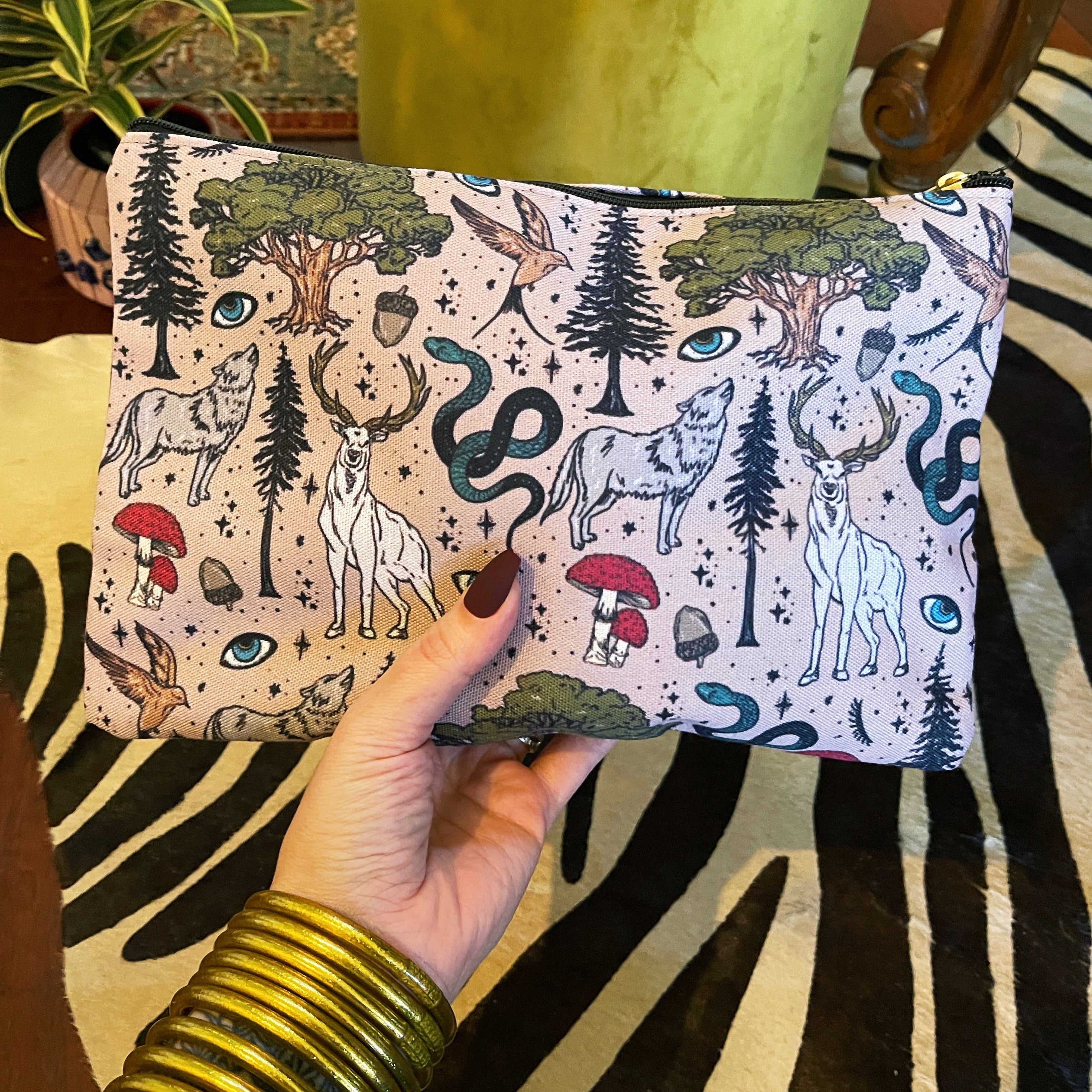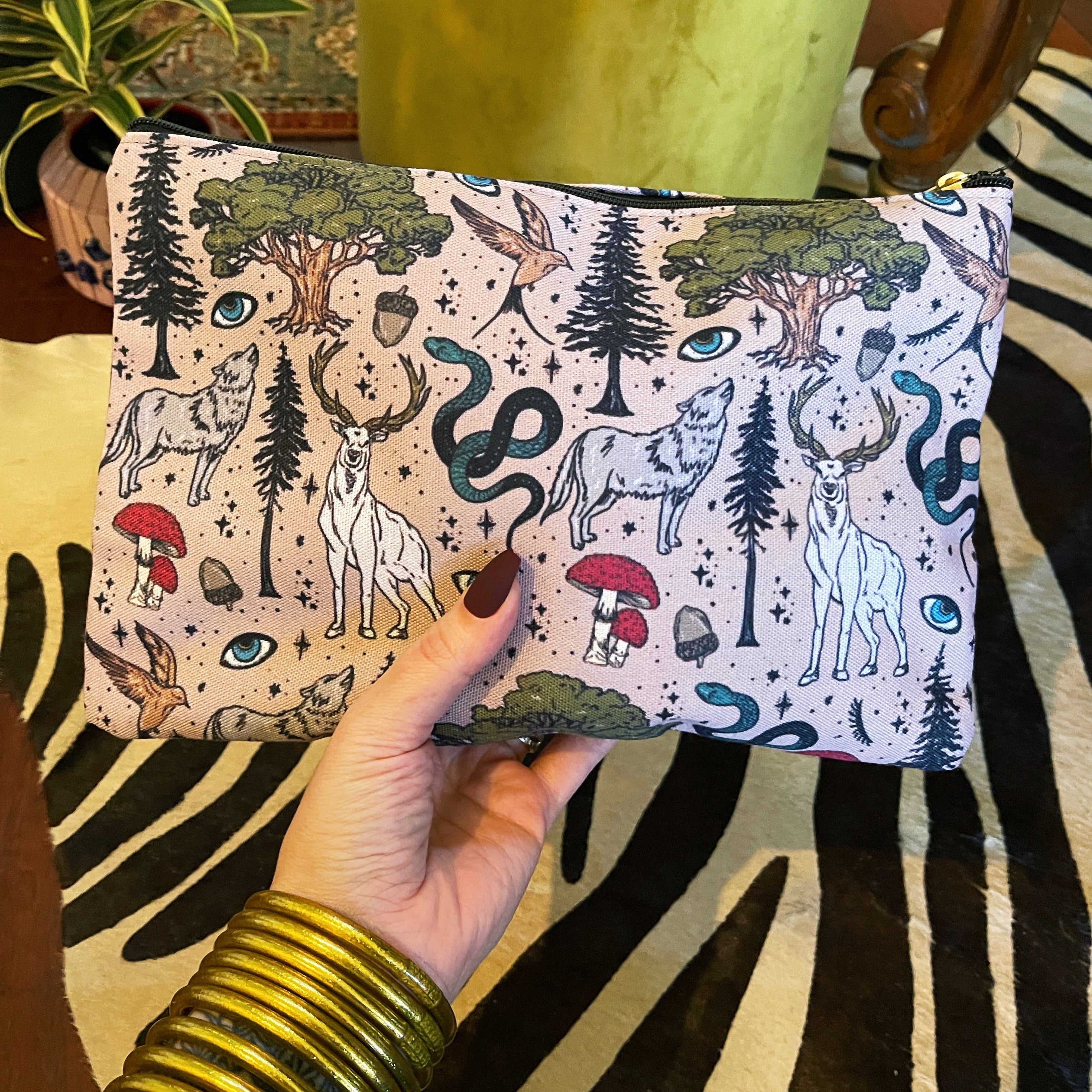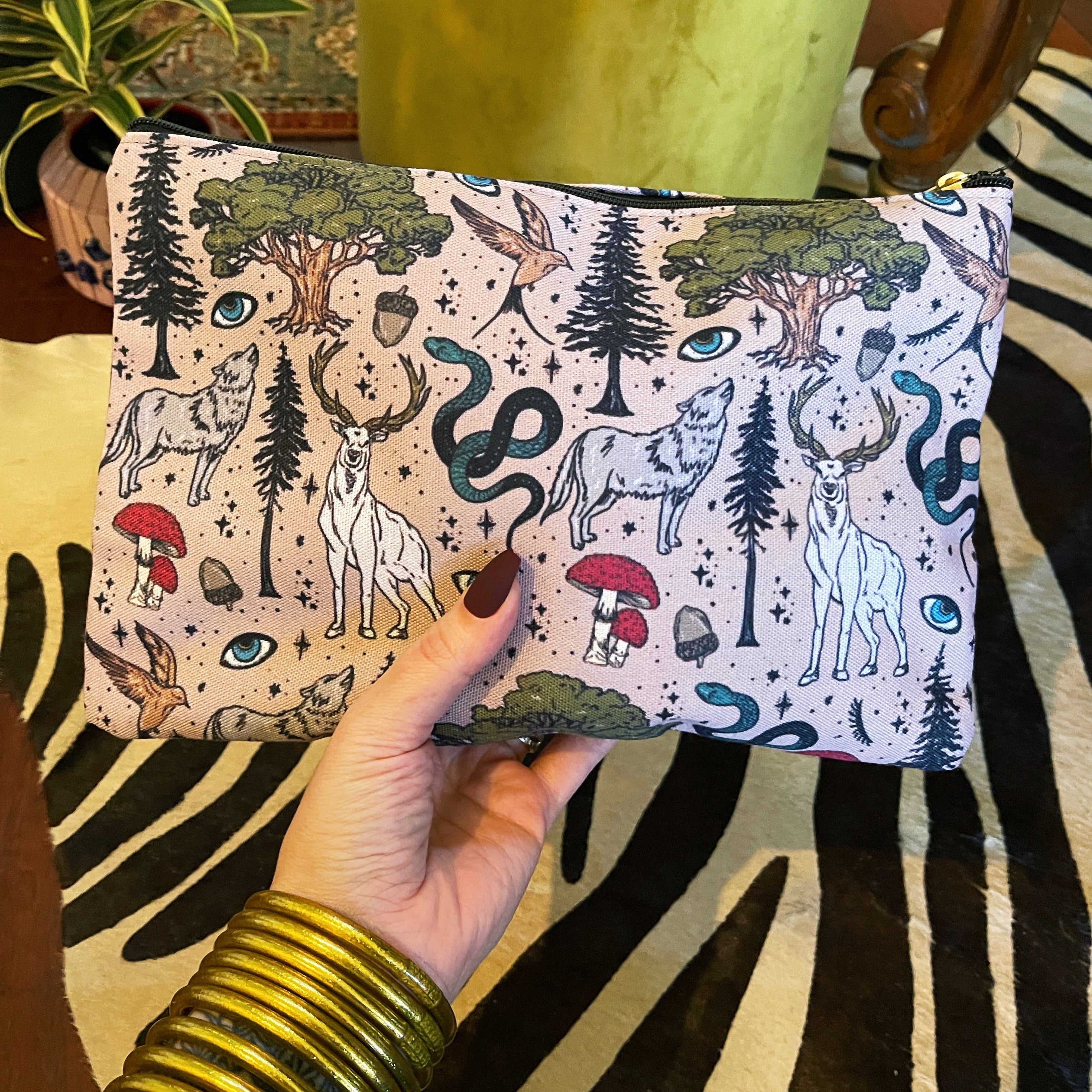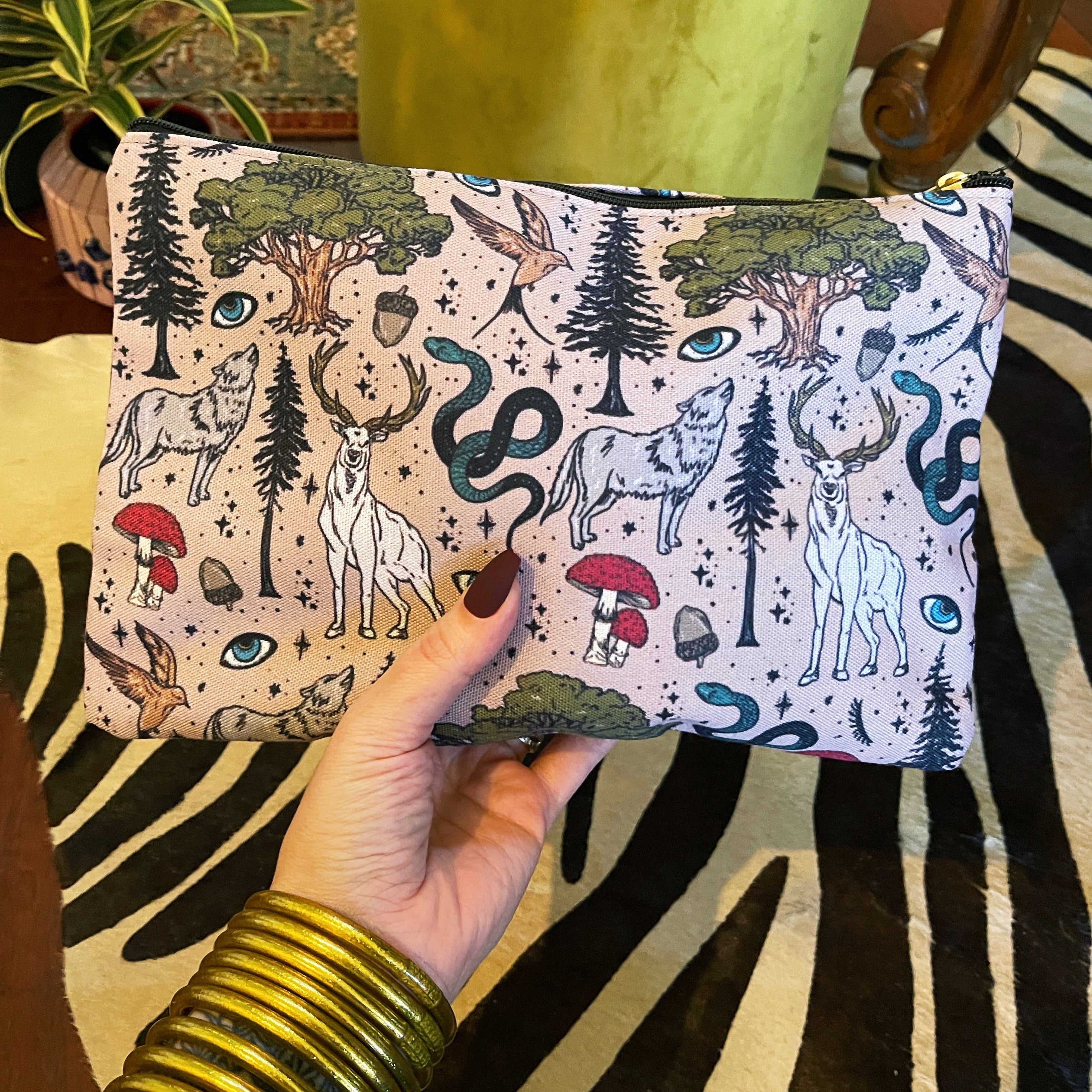 INTO THE WOODS // COSMETIC ZIP POUCH
This gorgeous woods-themed design was created in honor of my cousin, Trace Forest. The design has majestic oak trees, deer, wolves, acorns, mushrooms, and other forest elements. 
Use it to carry your makeup, tarot deck, talismans, extra mom items, you name it. The lightweight canvas material is no-fuss design makes it the perfect oversized use-it-for-anything pouch to have on-hand or to slip in your bag.
This oversized pouch measures 9x13 and has a zipper