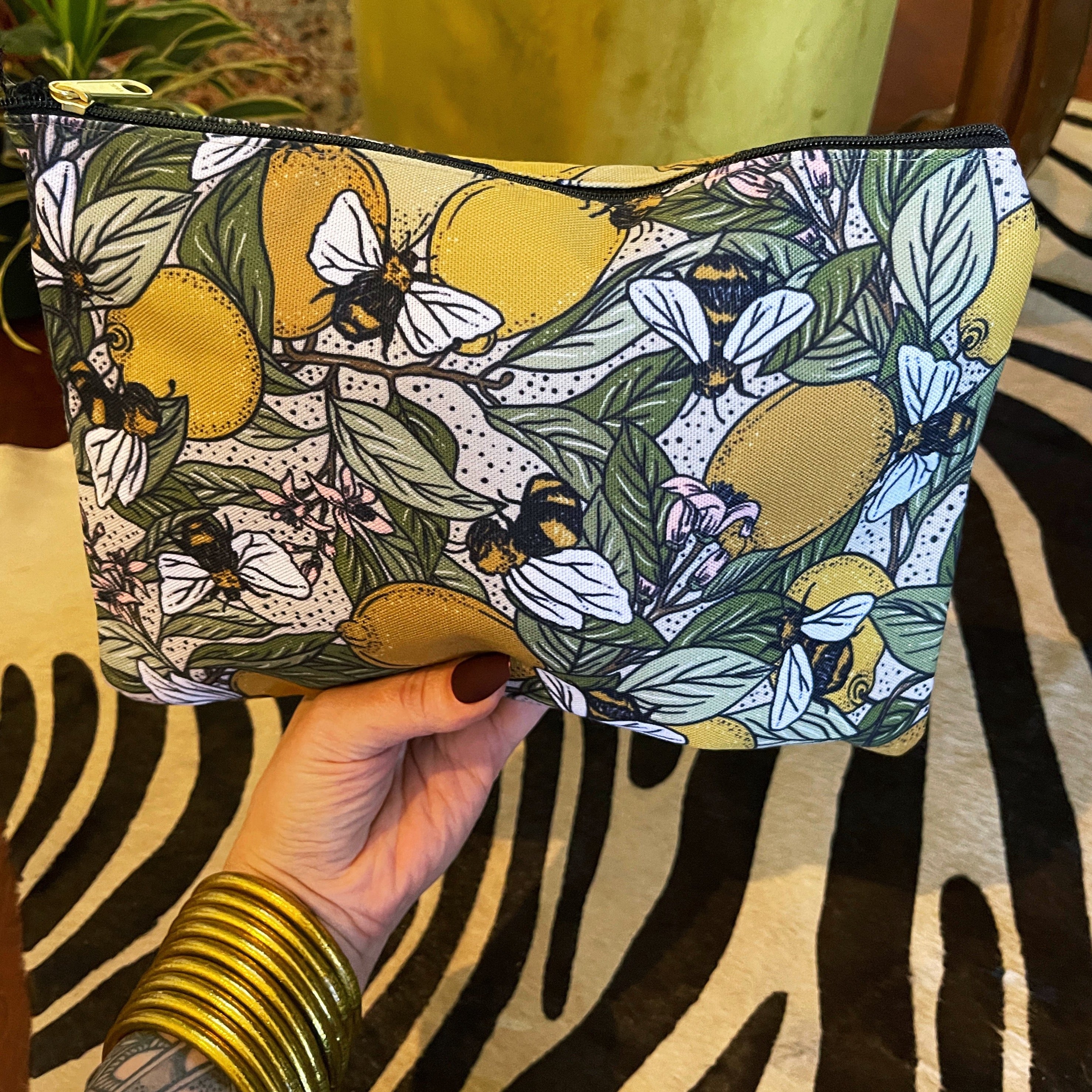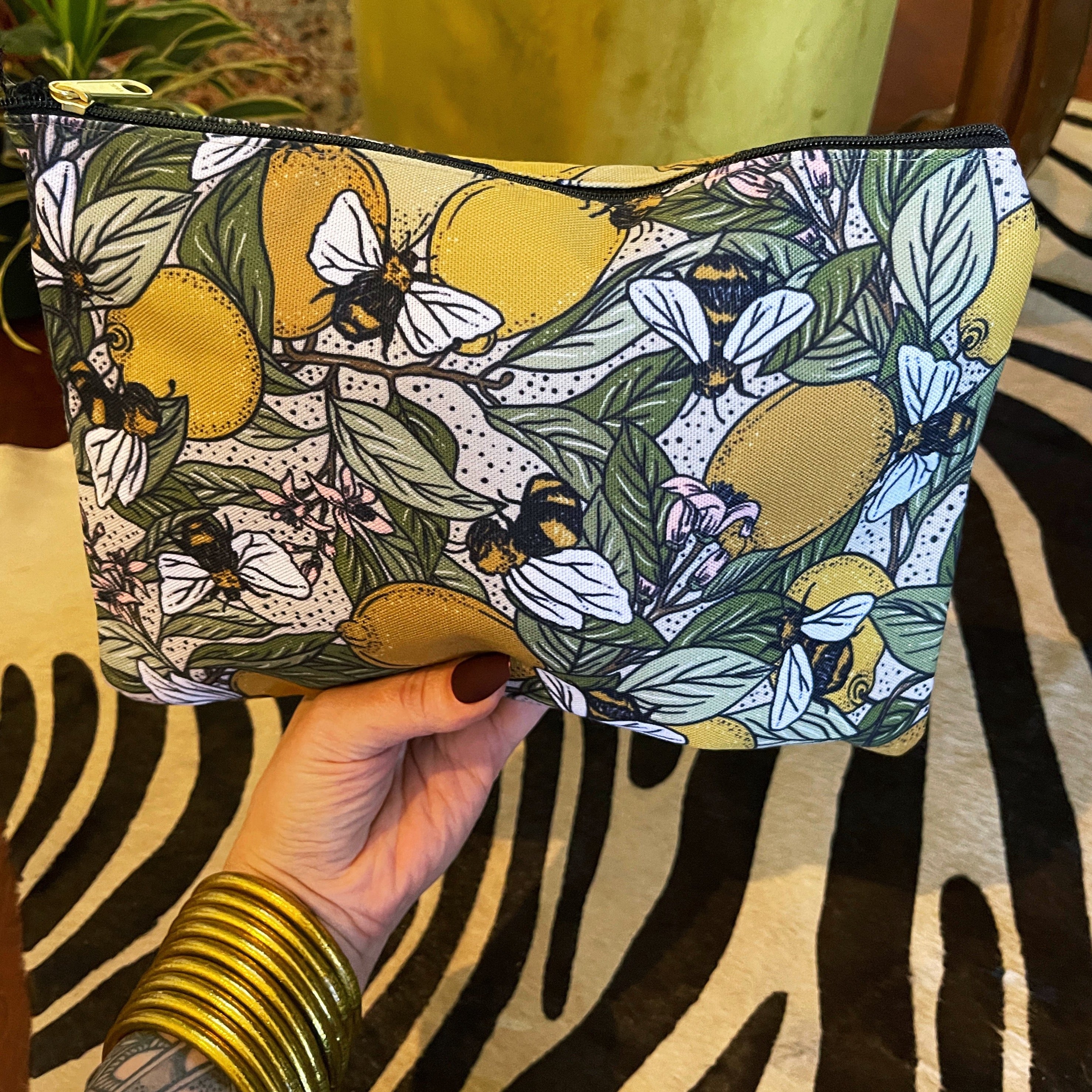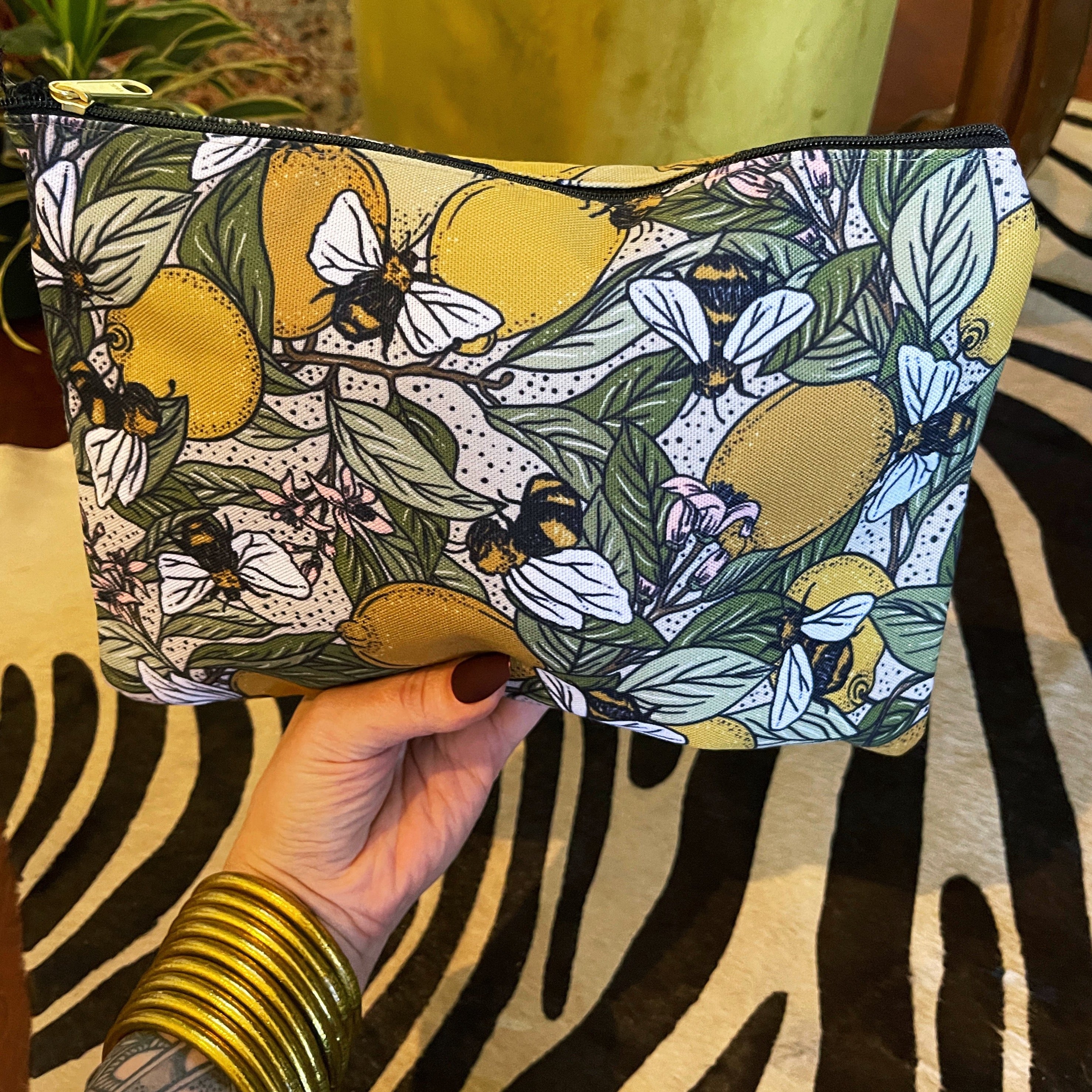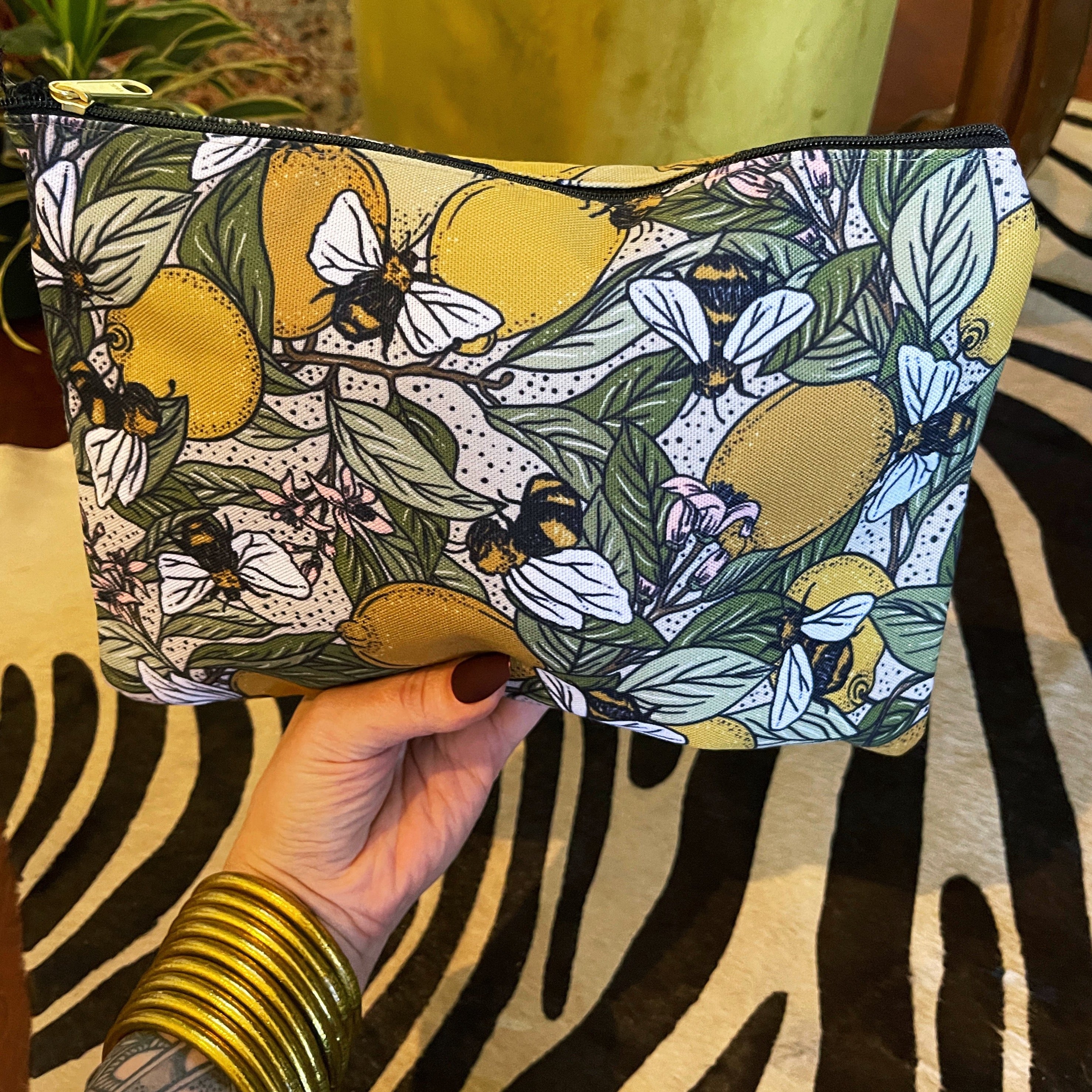 LEMON BLOSSOM // COSMETIC ZIP POUCH
12.5x8.5 inch w/ Black Zipper Tape
Lemons, bees, and tiny citrus blossoms. What more could you ask for?
"The flower doesn't dream of the bee. It blossoms and the bee comes." – Mark Nepo
Use it to carry your makeup, tarot deck, talismans, extra mom items, you name it. The lightweight canvas material is no-fuss design makes it the perfect oversized use-it-for-anything pouch to have on-hand or to slip in your bag.
This oversized pouch measures 9x13 and has a zipper