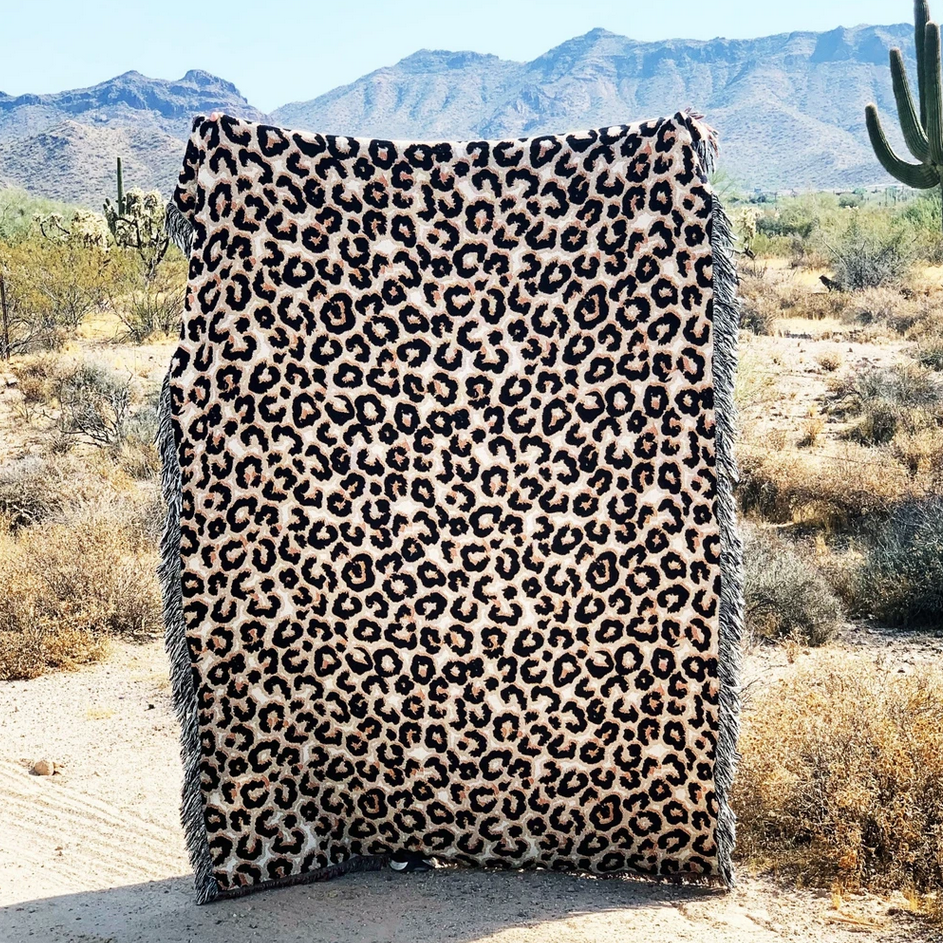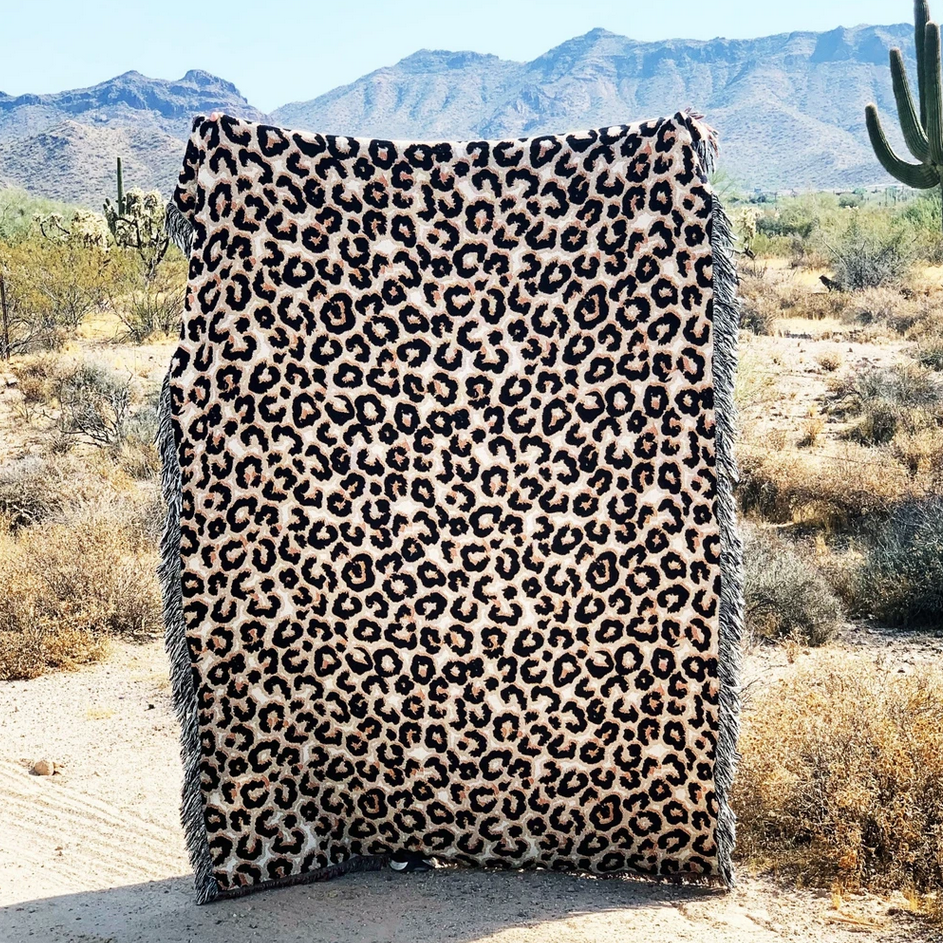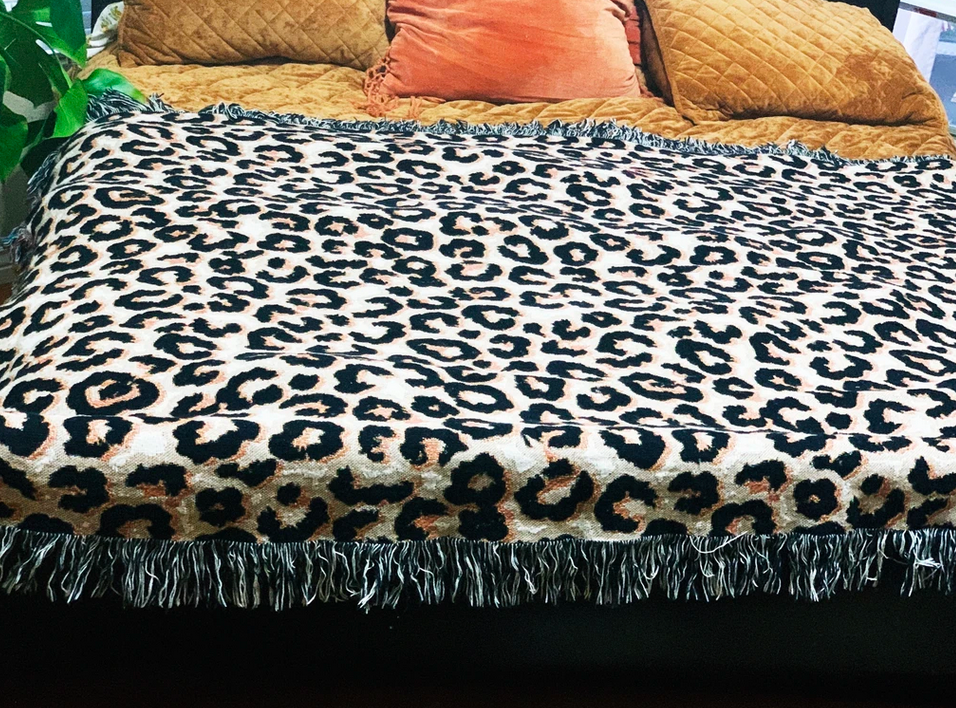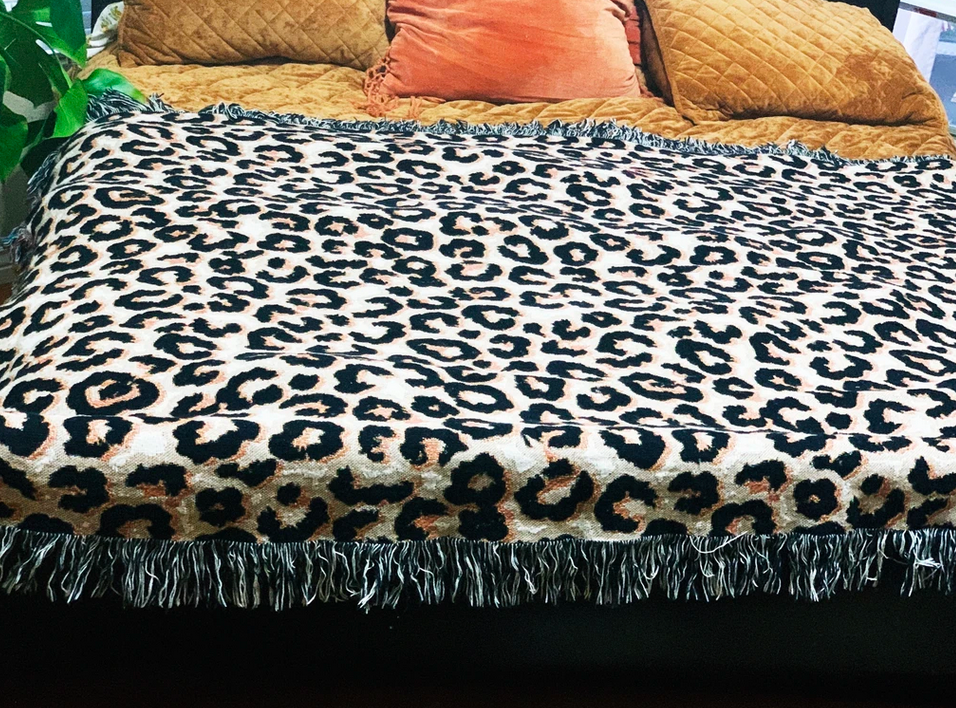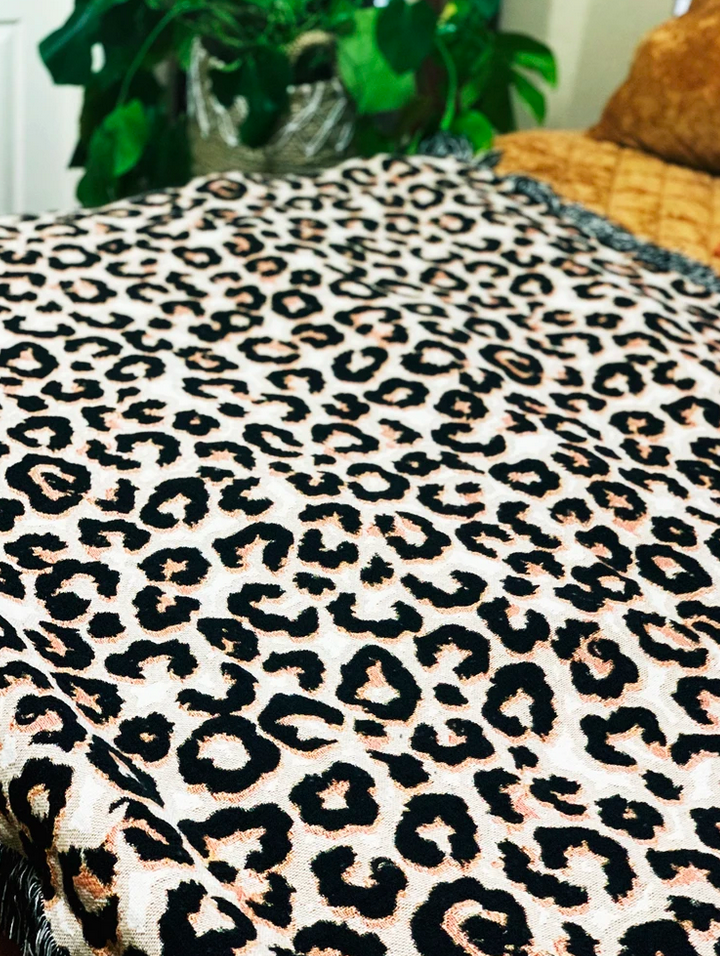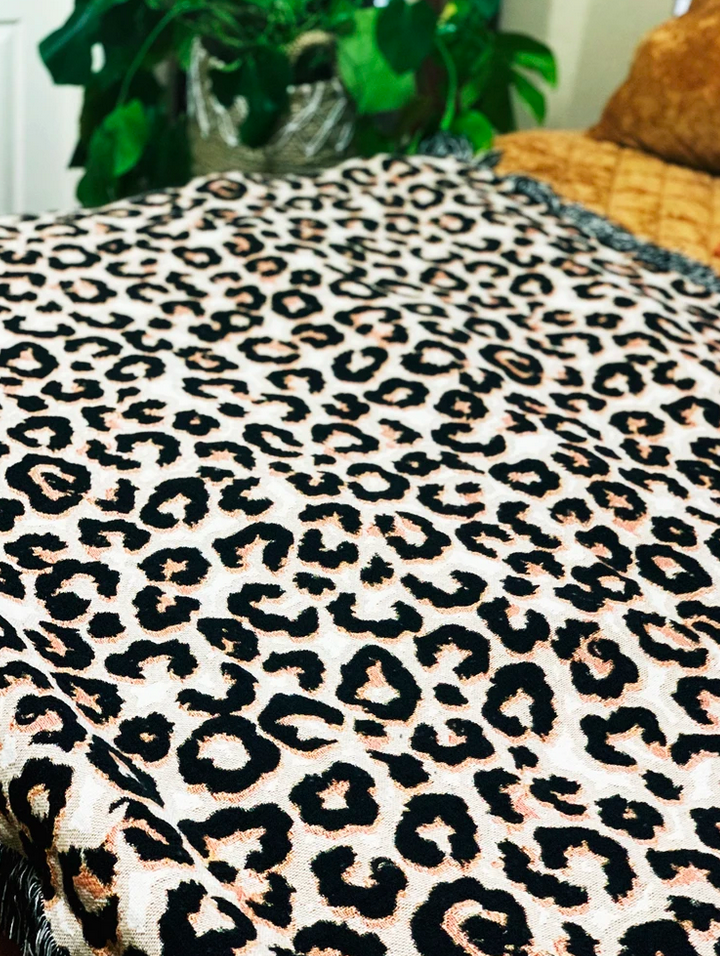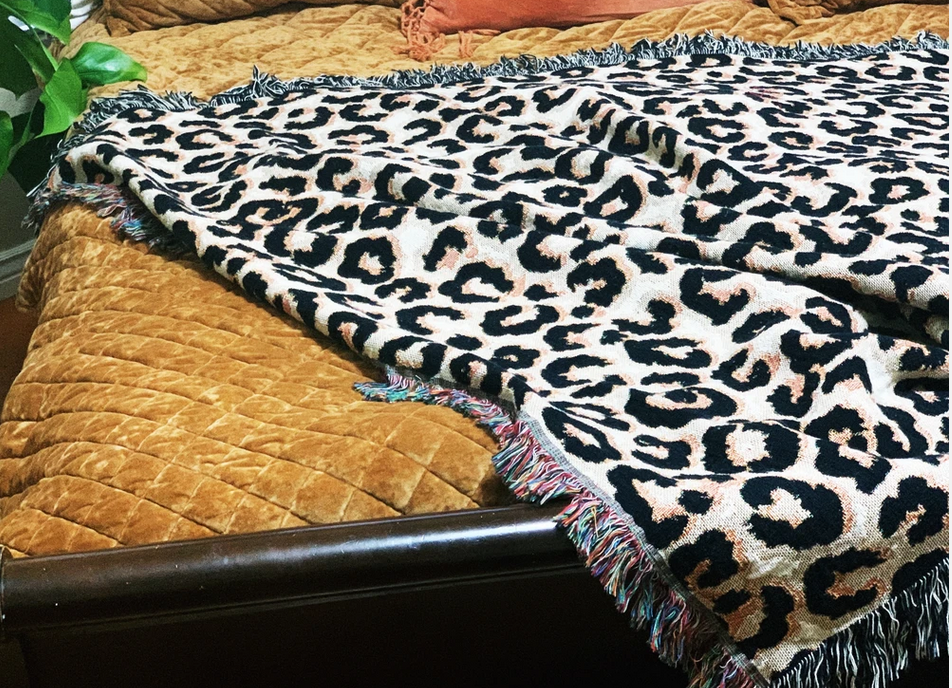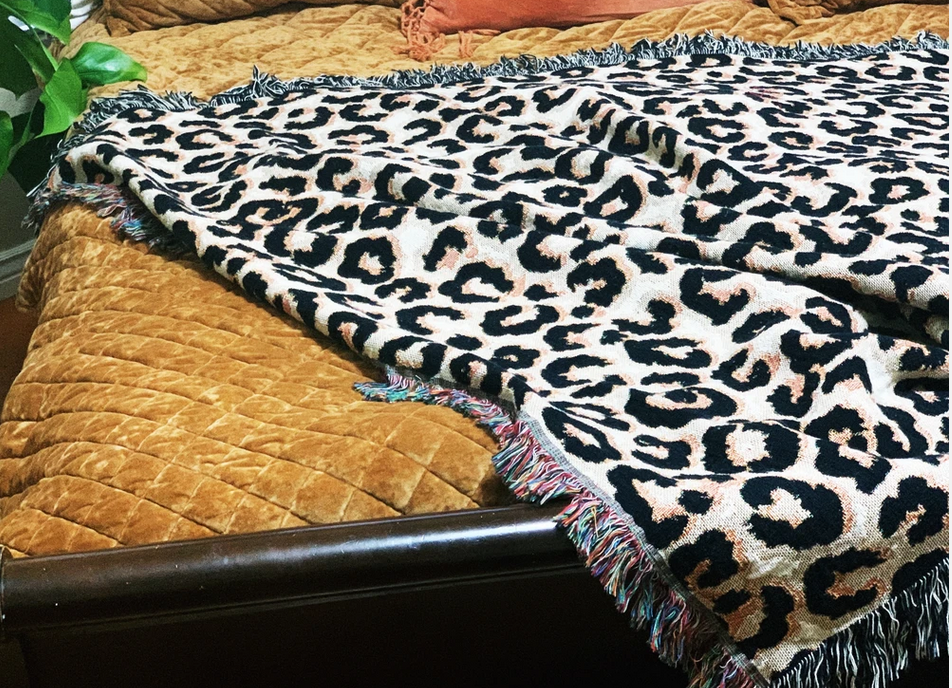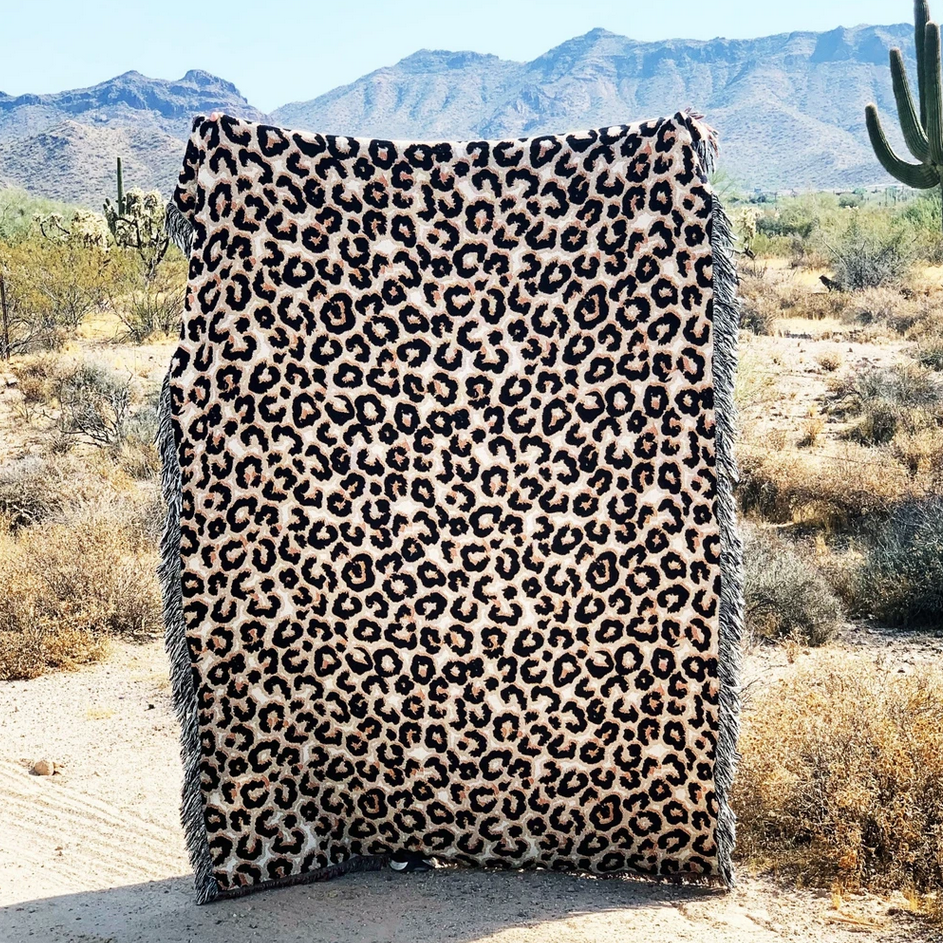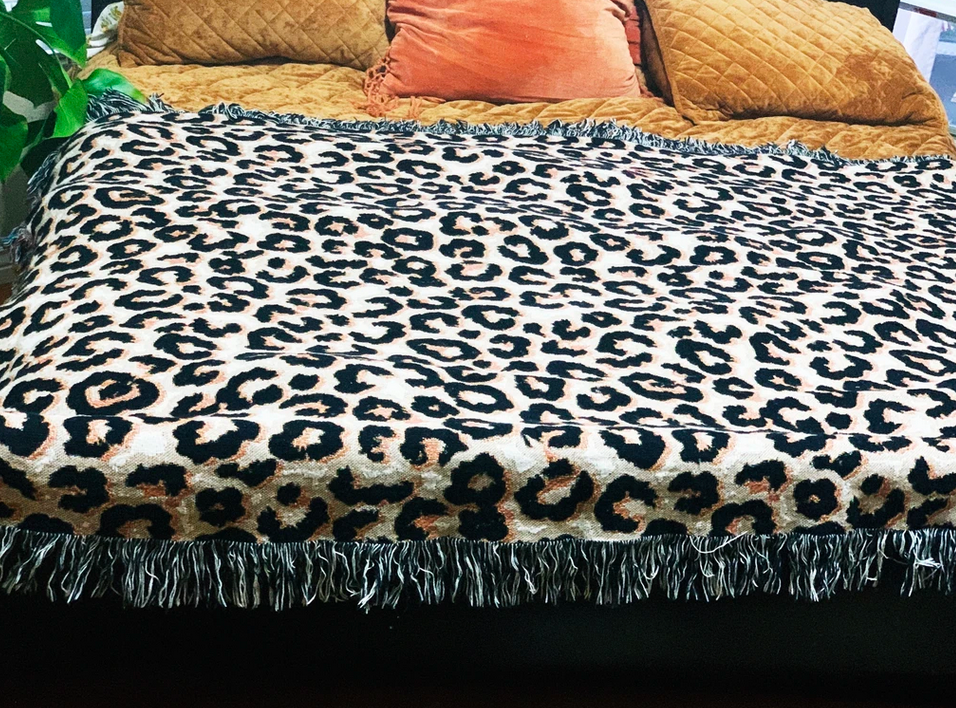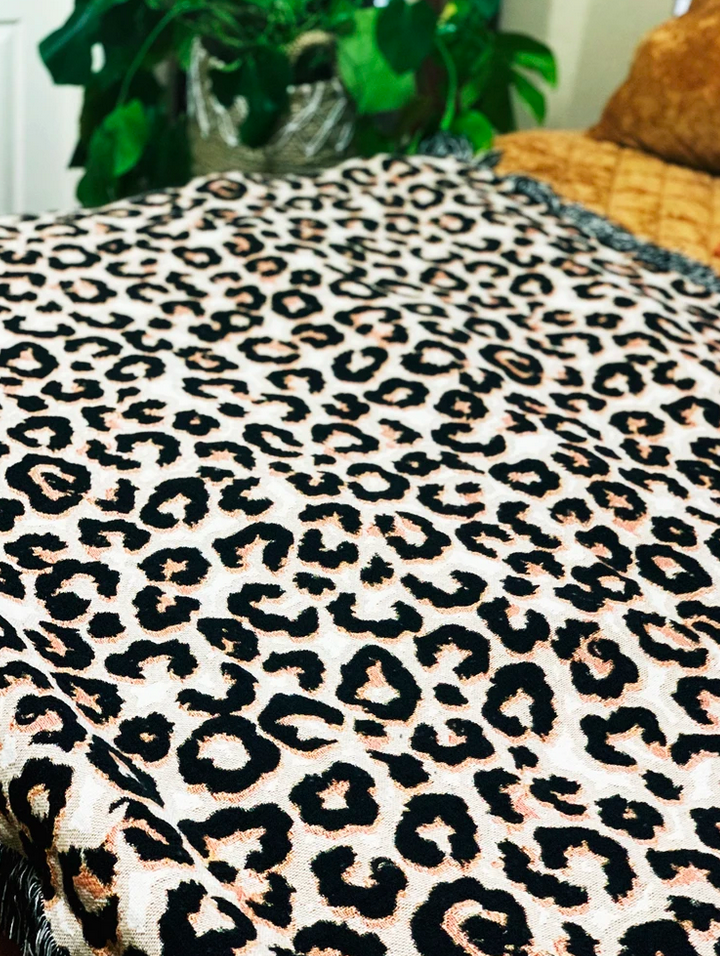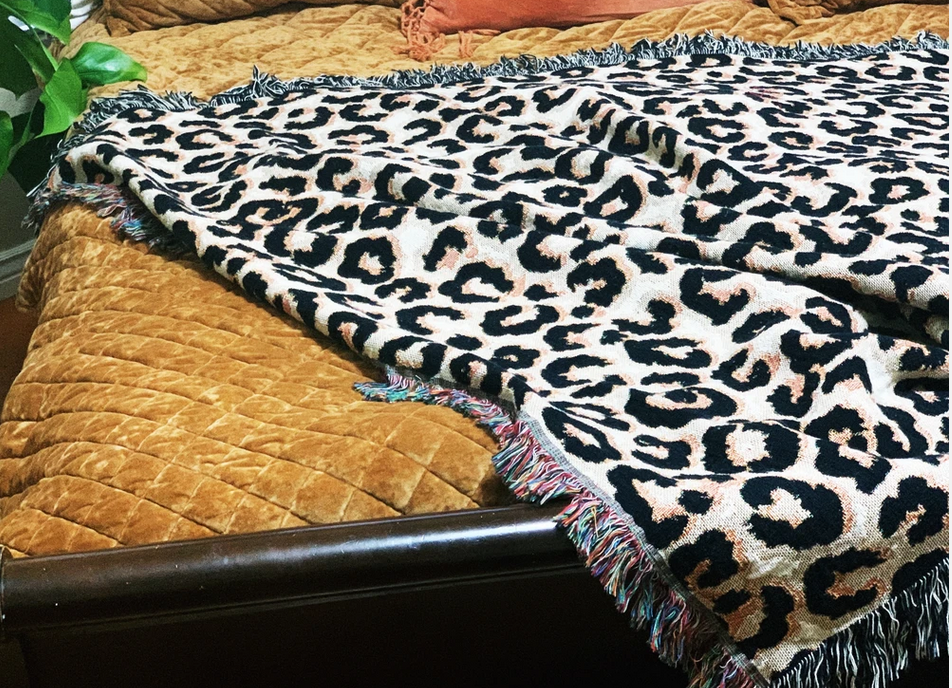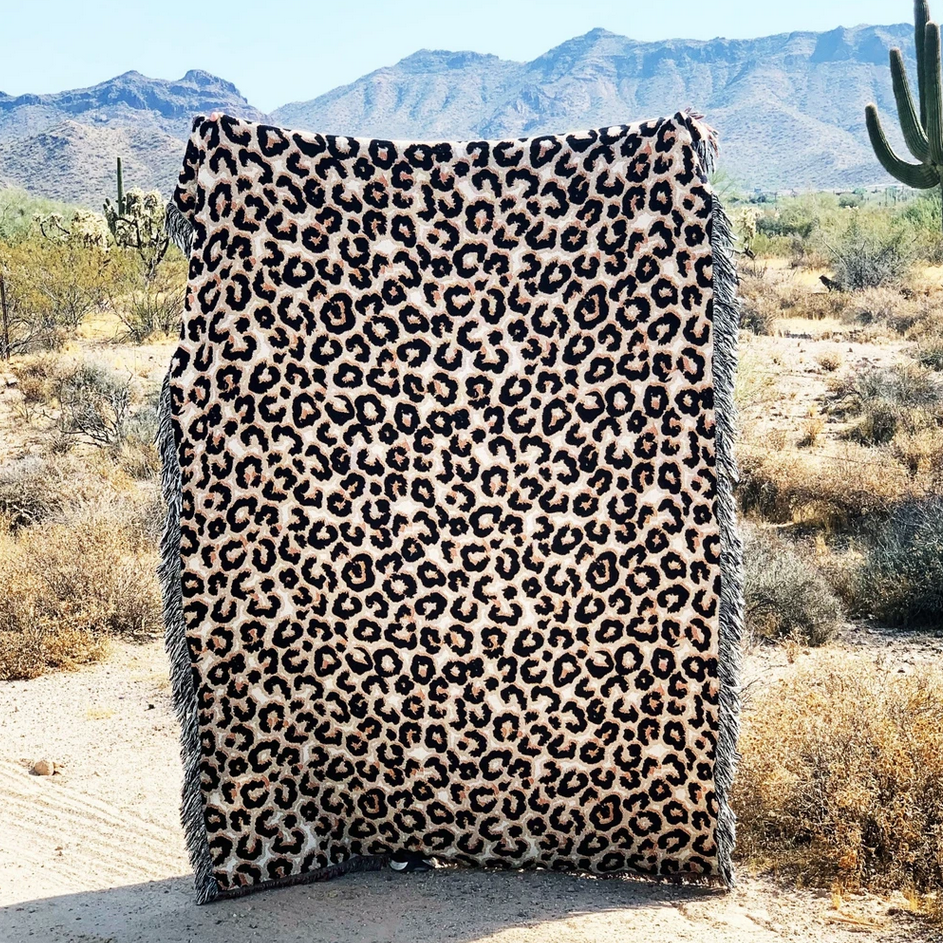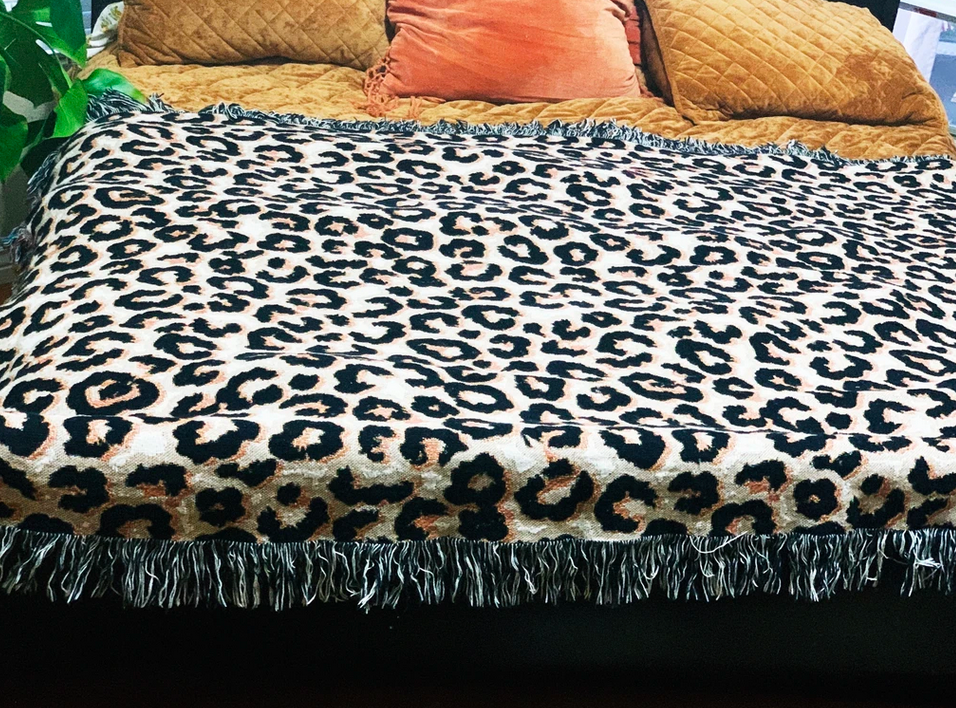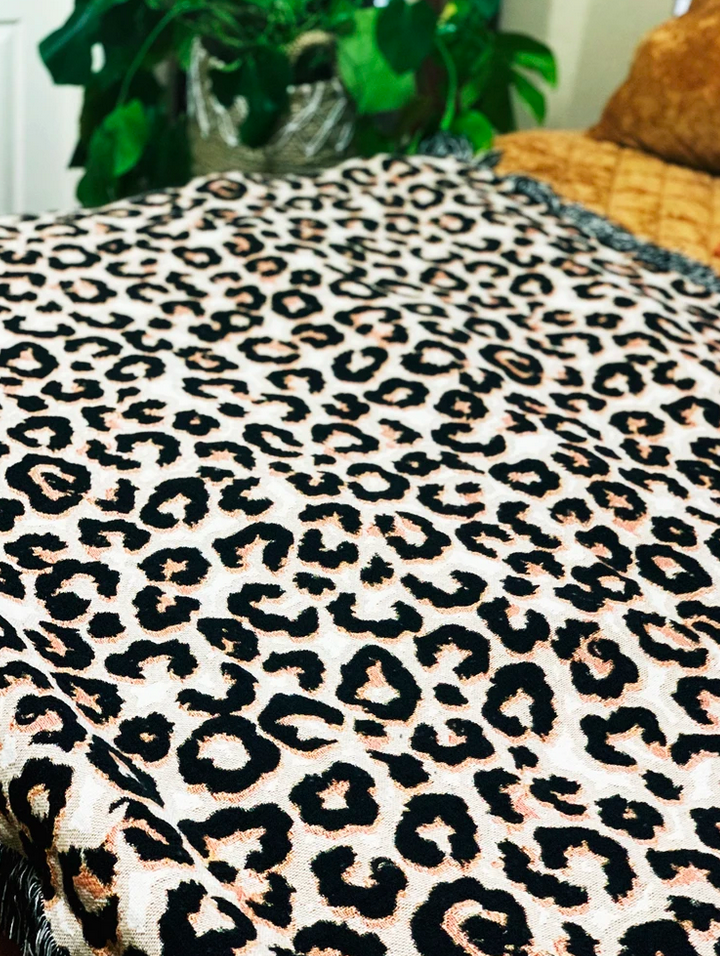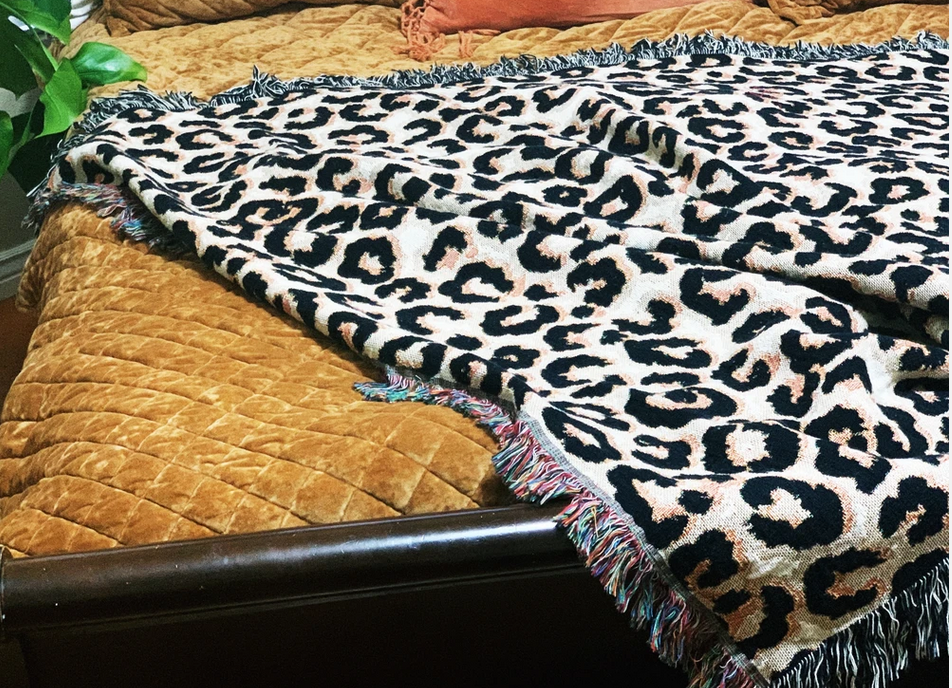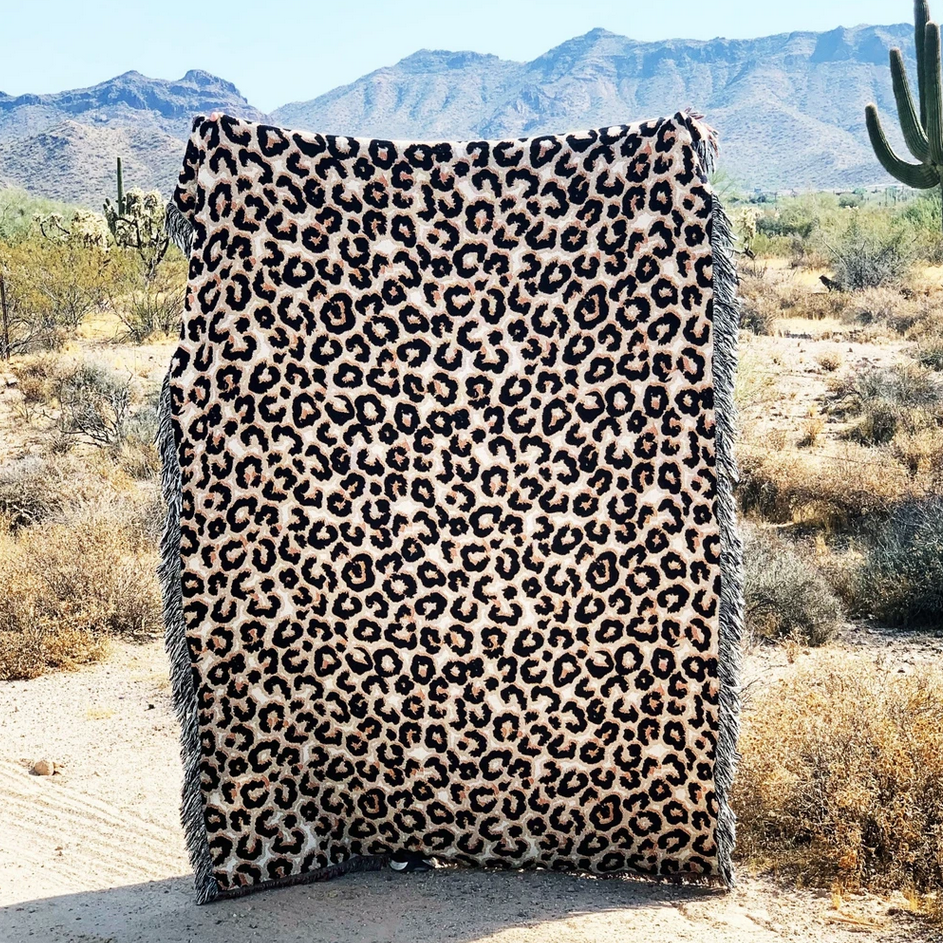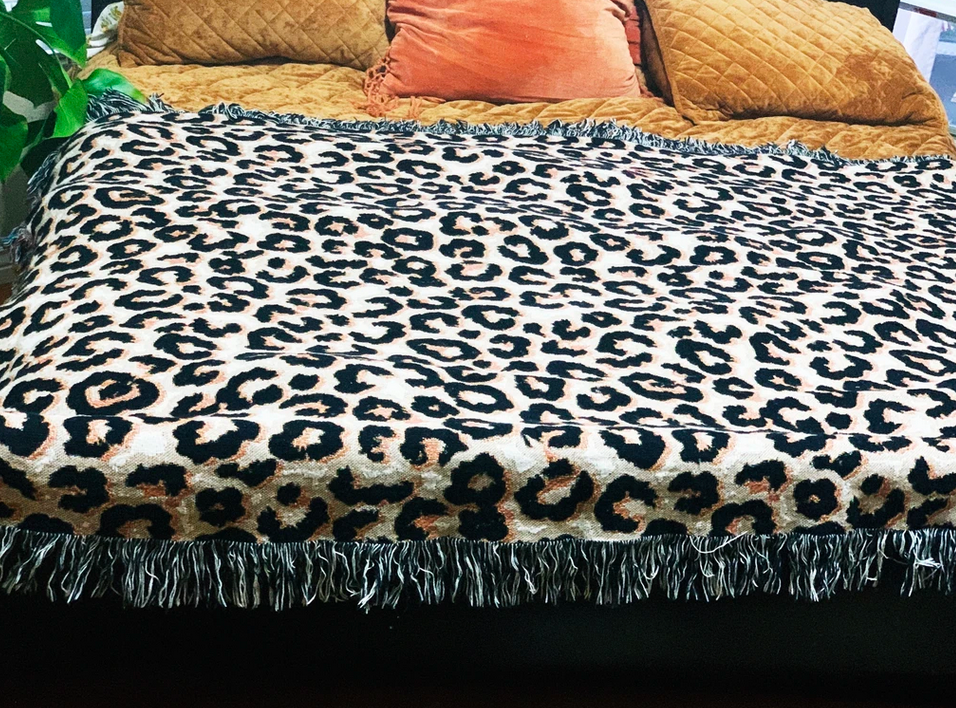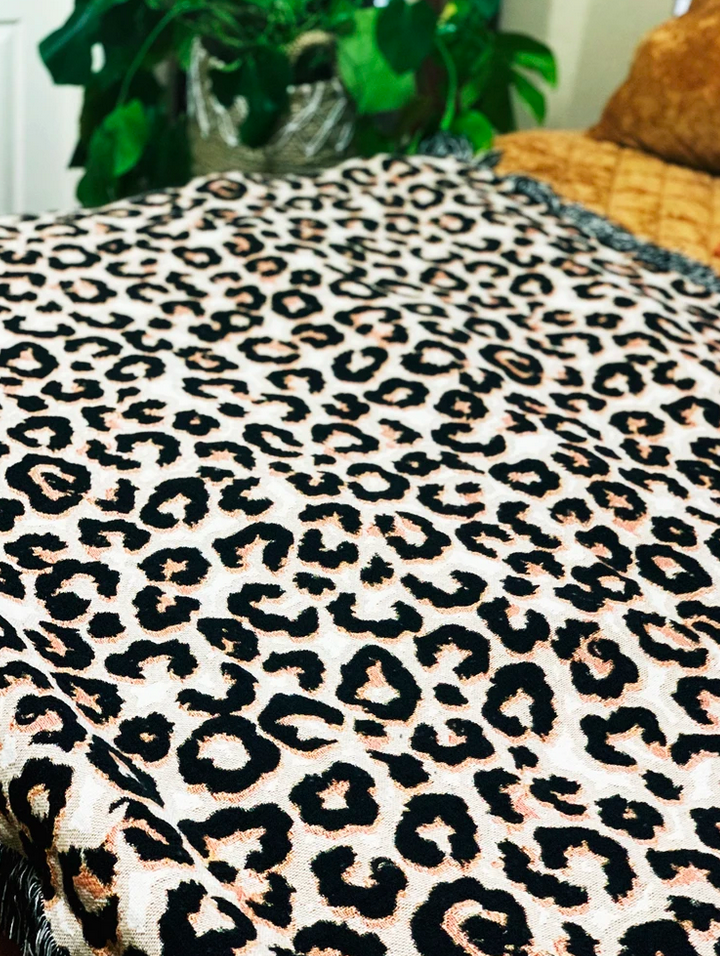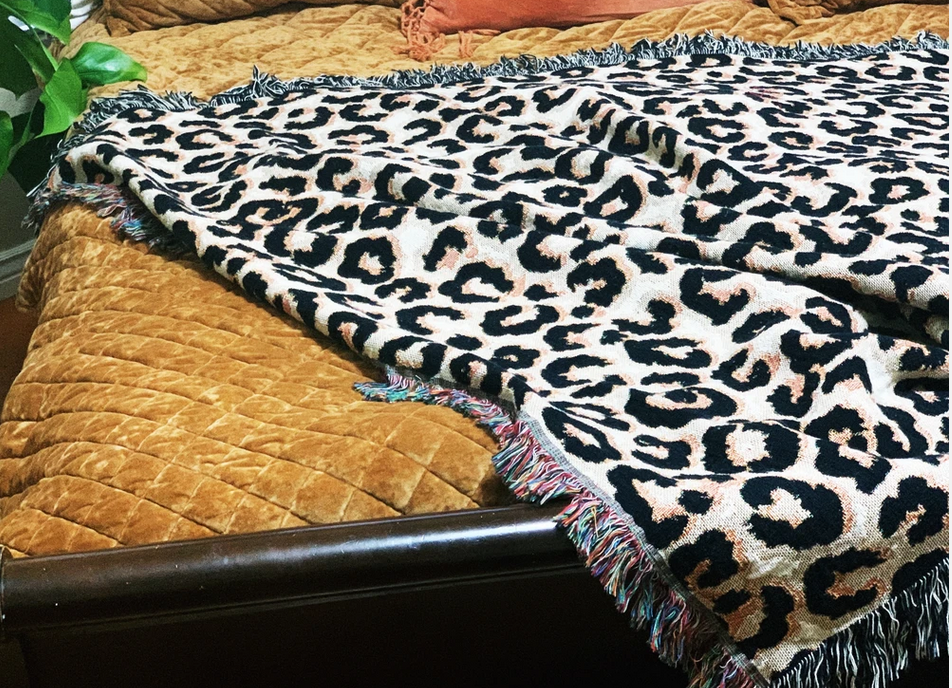 LEOPARD DOESN'T CHANGE HER SPOTS // 60x80 WOVEN FRINGE BLANKET
If you're like me, then leopard is a neutral. I've got 99 problems and a leopard print is one of them...it's an obsession. This is the perfect bold yet simple neutral and elegant blanket for literally any room, any decor, modern or retro. It just goes with everything.
Nona's Throw Blanket Collection:
Our hand-drawn woven tapestry throw blankets are elegant yet comfy and are inspired by my childhood naps on my Nona's couch: with her steps away cooking fragrant Greek dishes, my Papou playing Solitaire on the kitchen table, Etta James playing on the radio, and me feeling safe, comfy, cozy, and content as a child in the incredible loving energy of her home. These blankets evoke my most favorite and precious childhood memories of my most cherished person in the world, my Nona. I have been trying to replicate the perfect comfy, snugly, cozy, vintage-vibes blanket from my childhood nostalgia and have been working on this collection for over a year and finally feel proud to release it! The perfect snuggle up with a book blanket. Have a picnic, lounge on the couch, throw this on your bed, hang it on your wall...the possibilities are endless with this amazing blanket - it's a work of art! Makes the perfect gift! Our 60x80 size is HUGE! Literally covers my king size bed. You will absolutely love this beautiful piece! The woven material reminds me of my Nona's blankets; the fringe elevates the design where it can dress up any room.
About your woven throw blanket:
-Blankets are 100% cotton
-Woven cotton yarn made in the USA
-Variations in the design may occur due to the woven process
-Colors and placement may vary
Blankets come in two sizes:
-50x60 inch
-60x80 inch
Machine wash in cold water using mild detergent and gentle cycle only. Do not bleach or tumble dry.