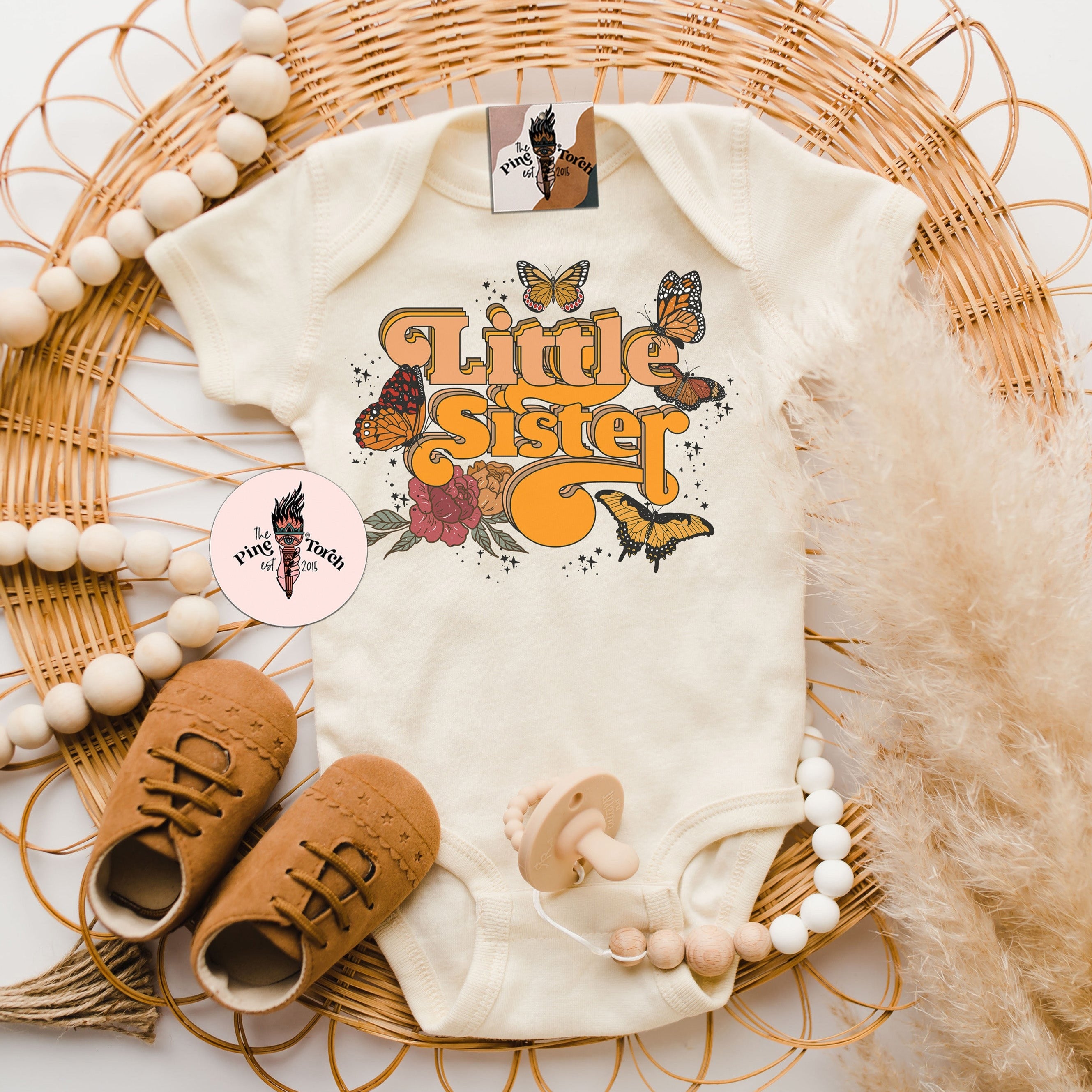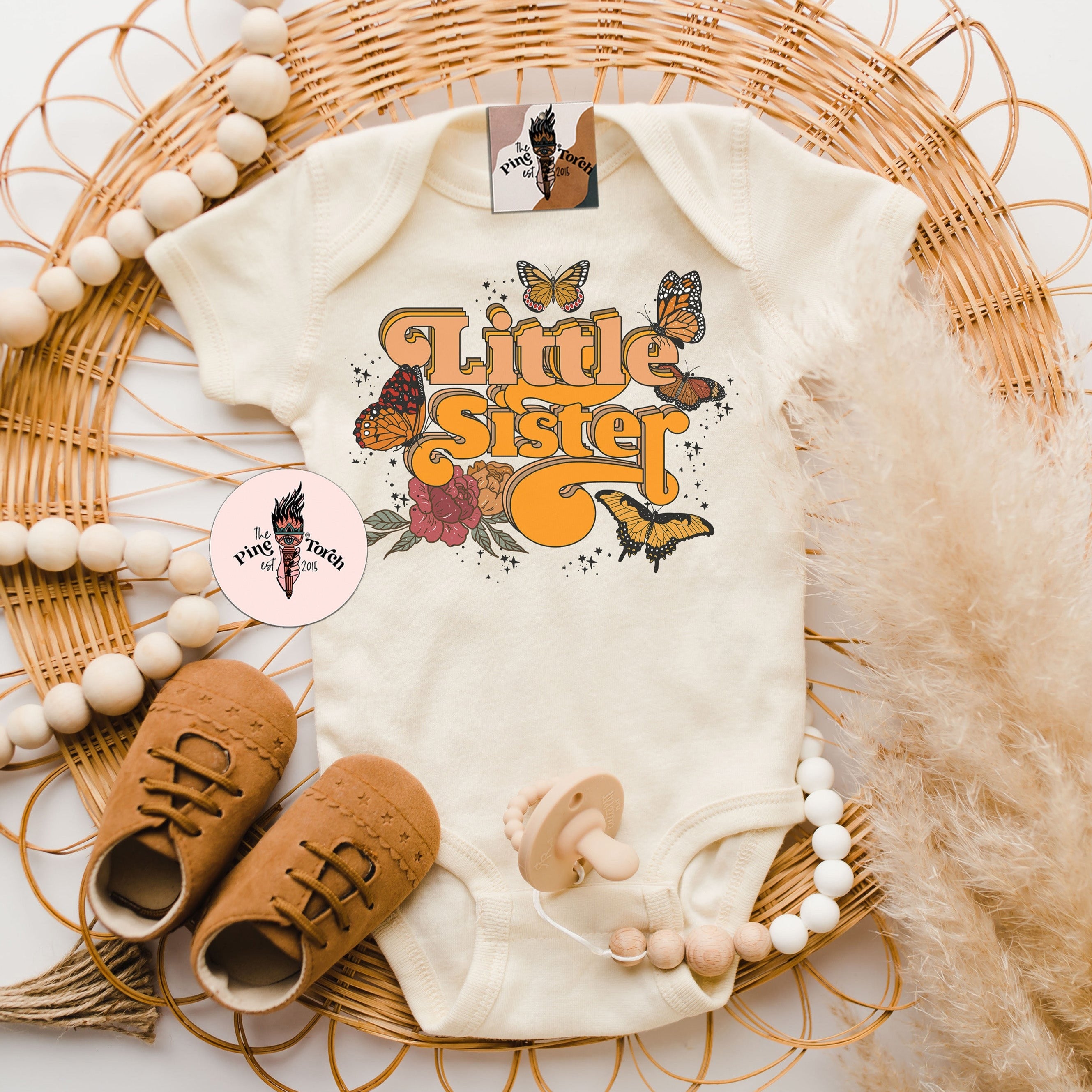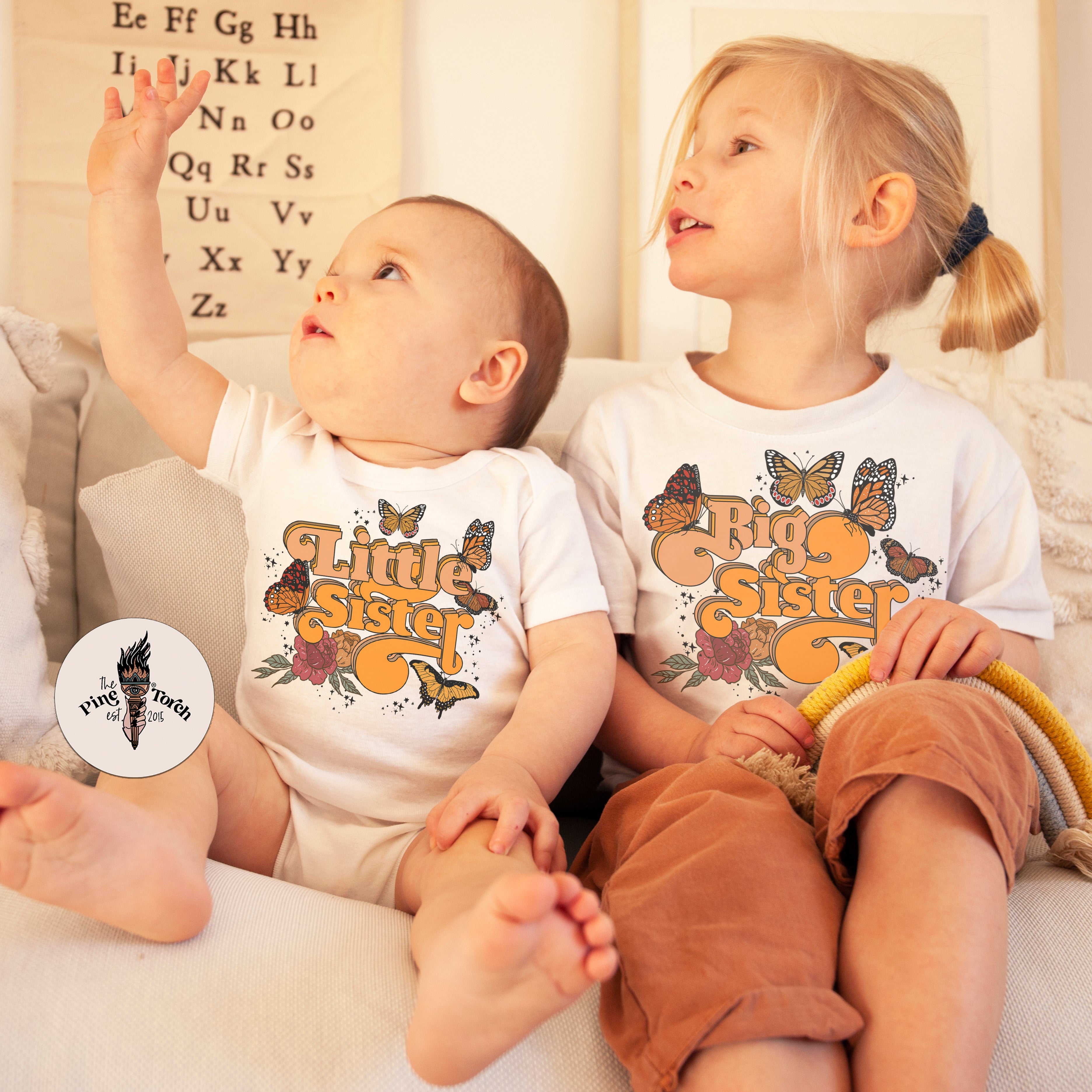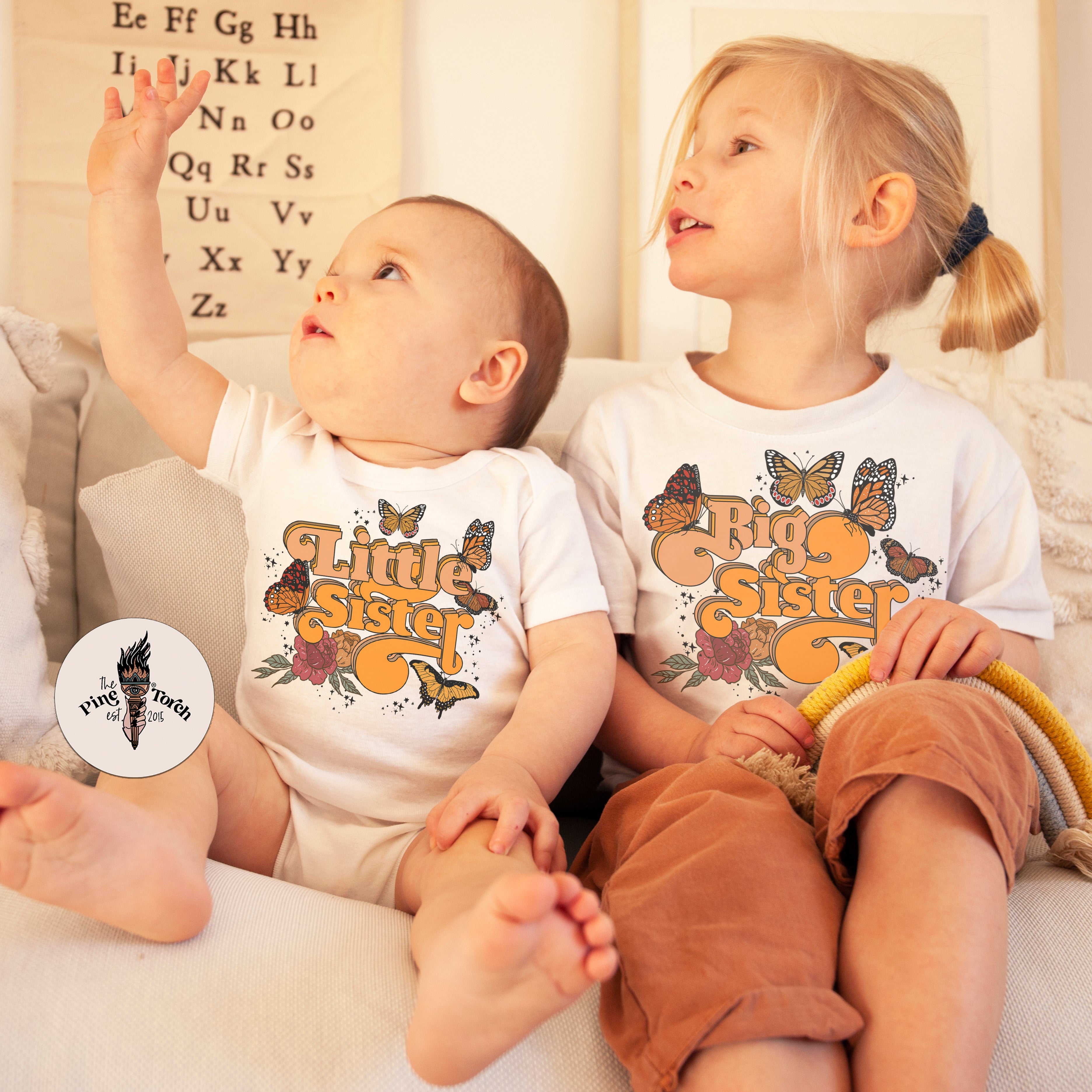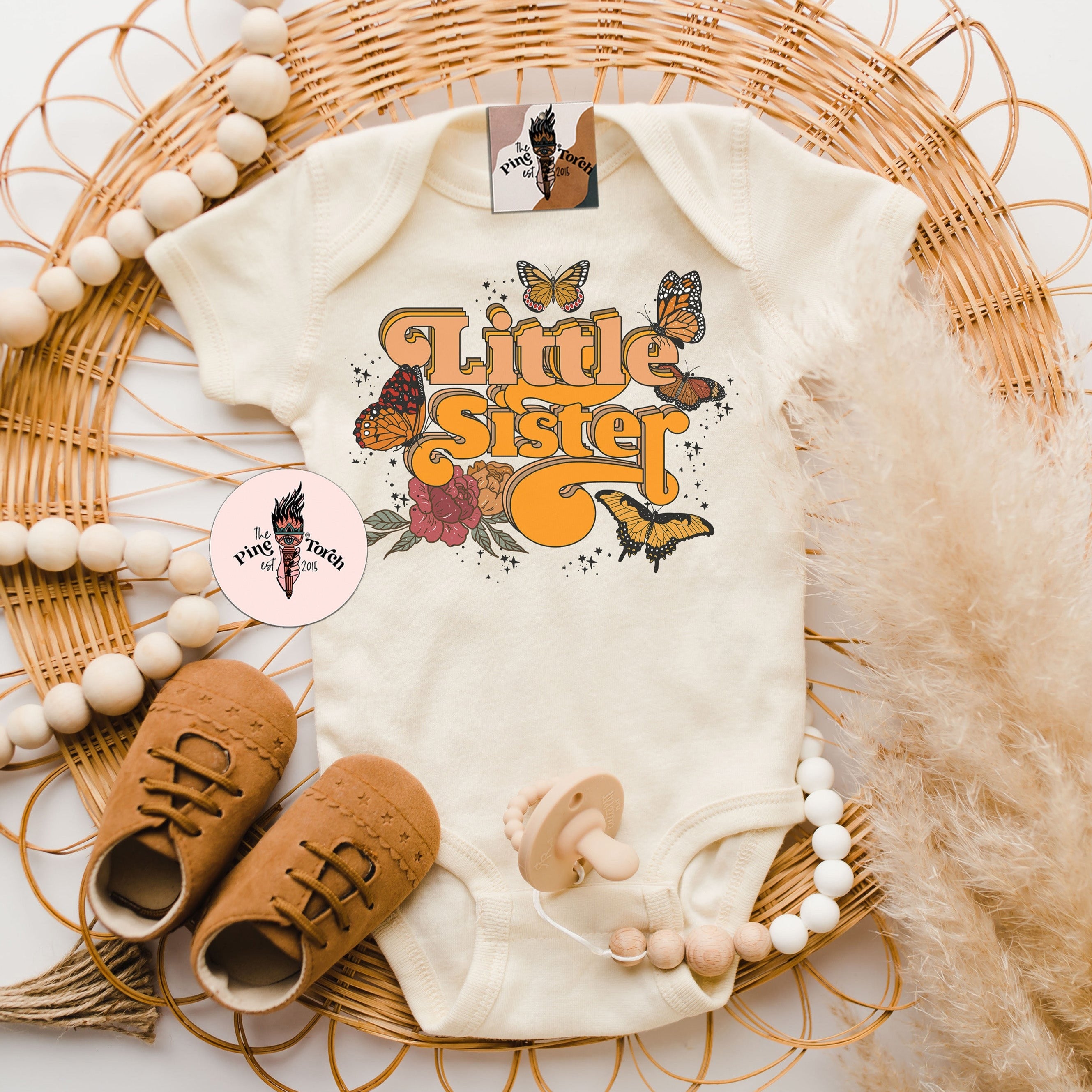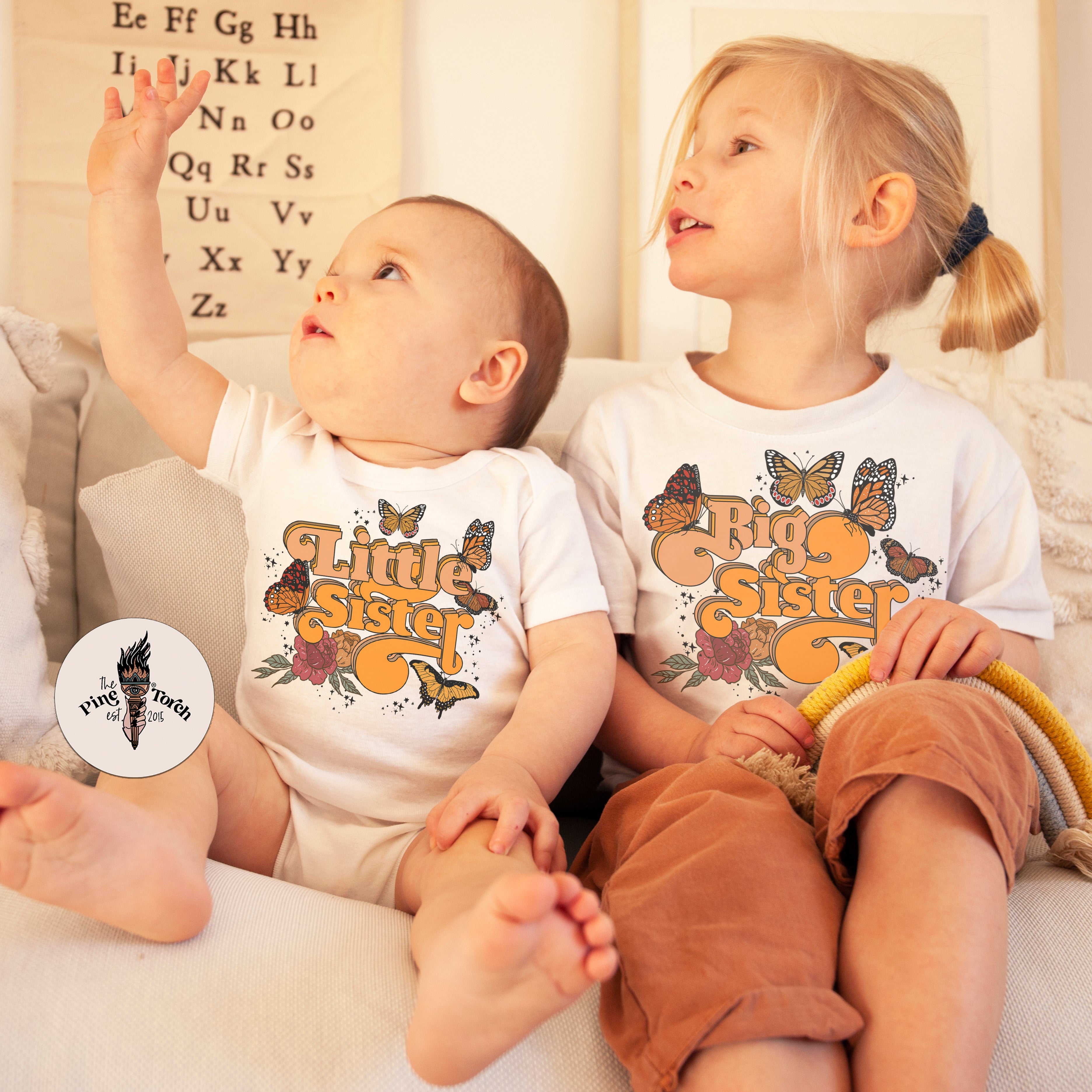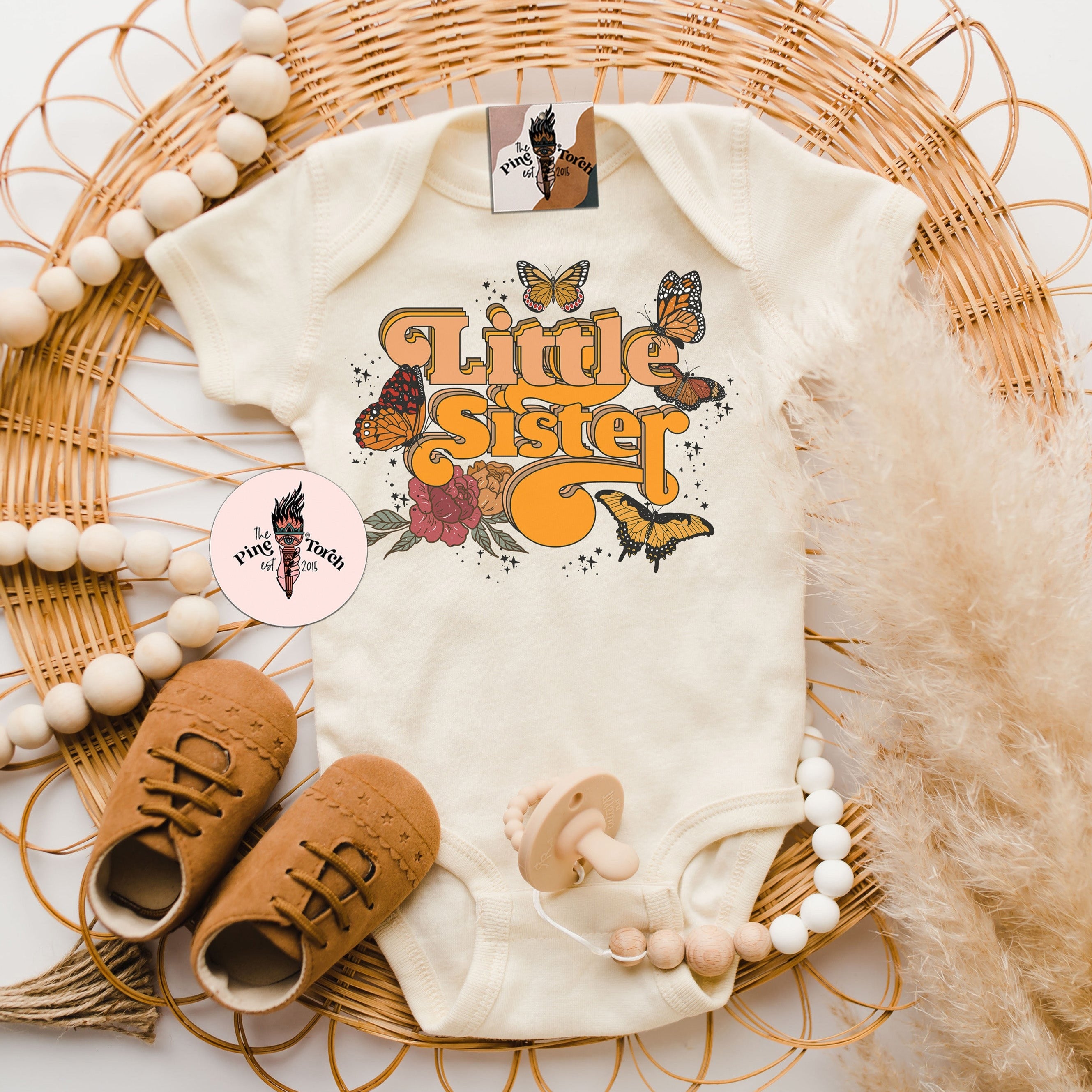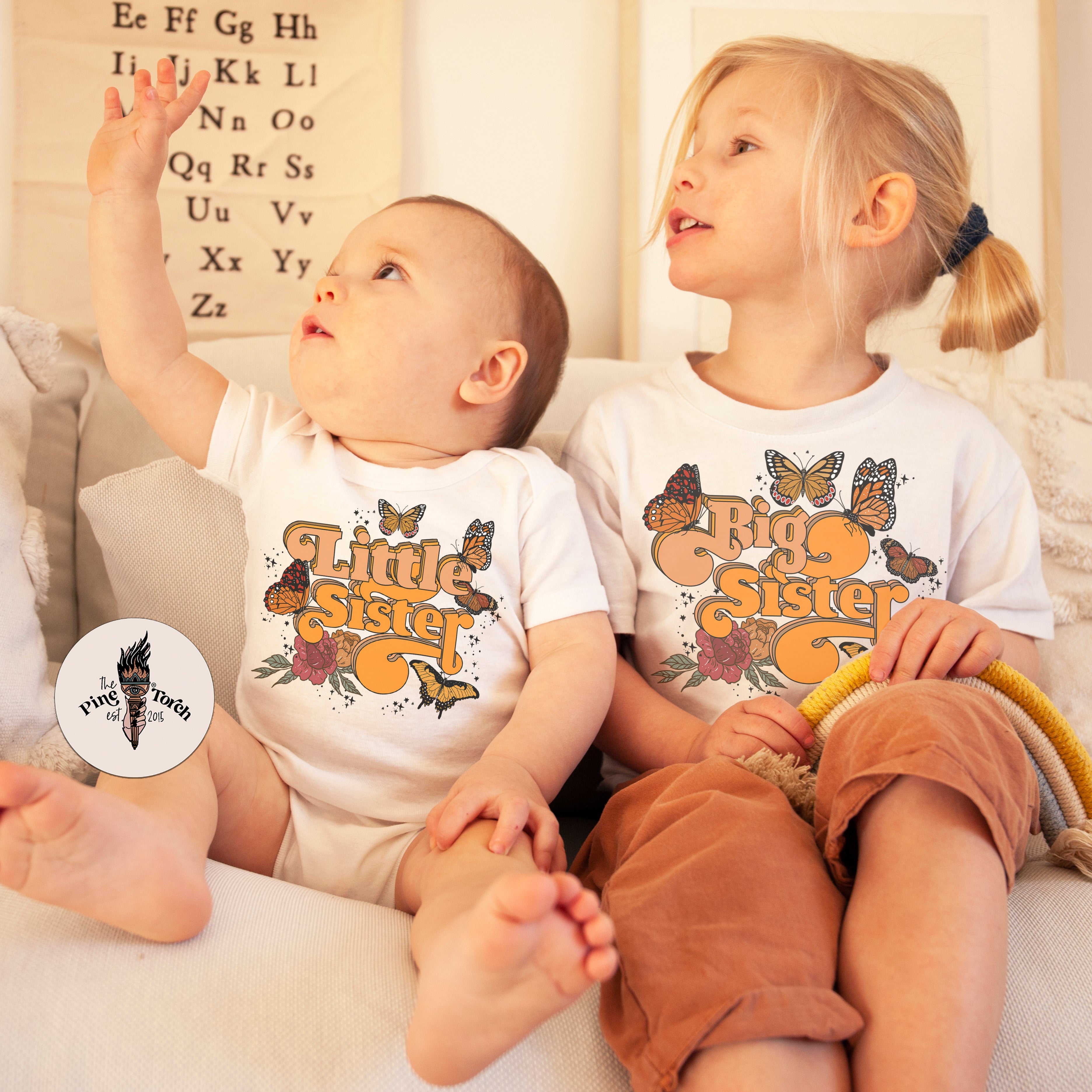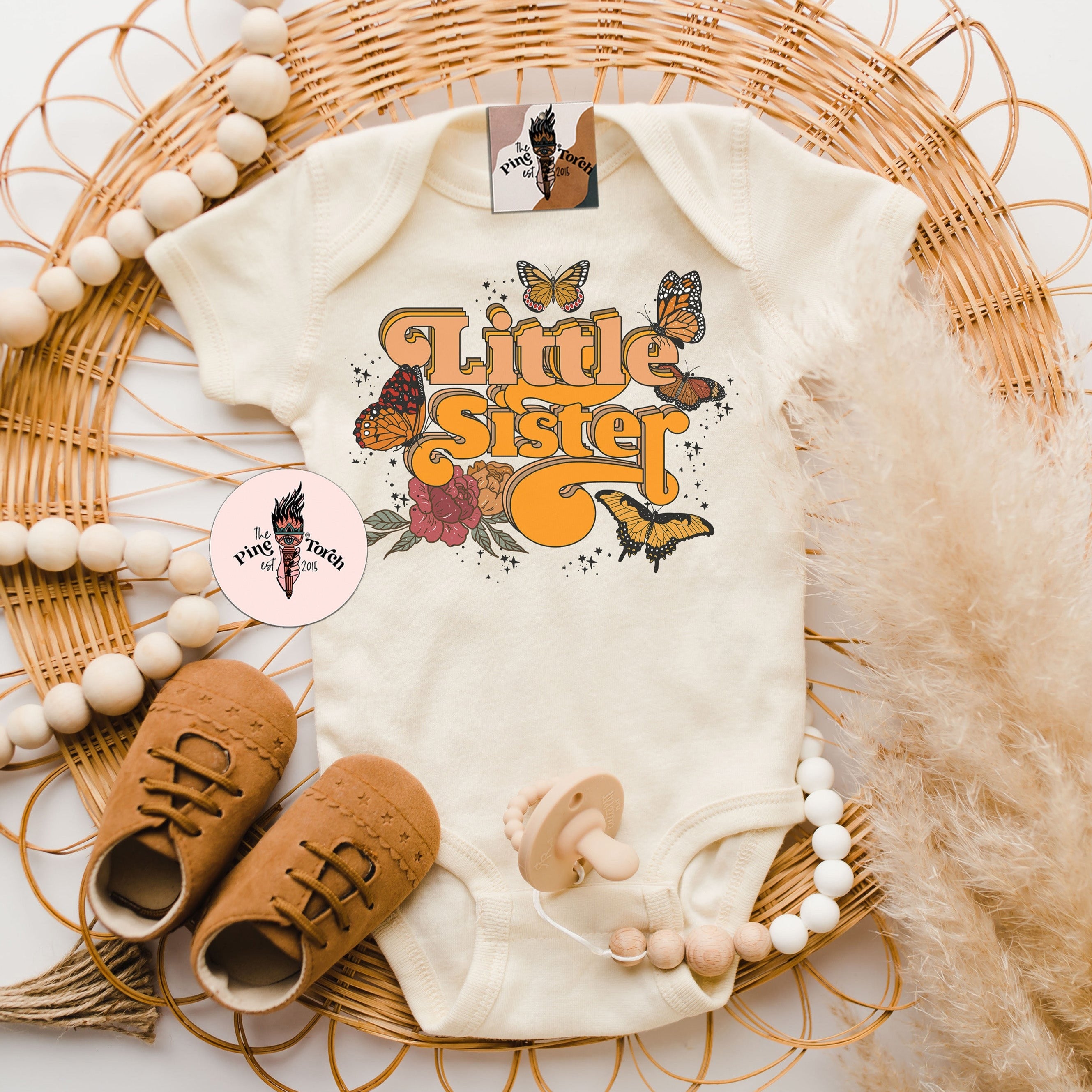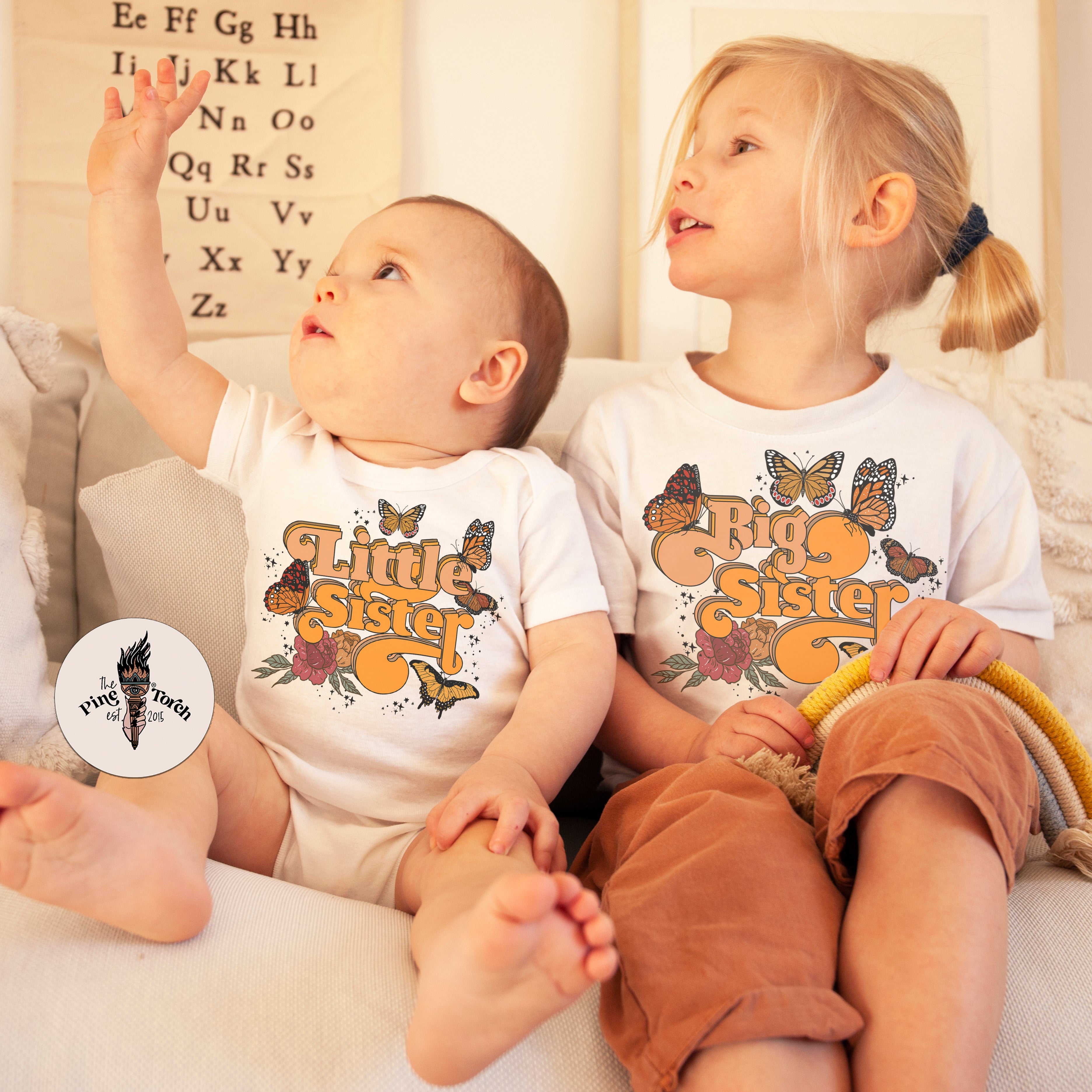 « LITTLE SISTER BUTTERFLY » BODYSUIT
« LITTLE SISTER BUTTERFLY » 
From Little Sister to Big Sister. Metamorphoses are symbolic and this beautiful butterfly design symbolizes your journey! The perfect retro, mystical pregnancy announcement or matching sister shirt.

The awakening. The metamorphoses of something even more magical than you could ever imagine. This gorgeous, hand-drawn artwork, featuring delicate flowers, retro colors, and mystical details, is an absolutely beautiful statement image, perfect for your pregnancy announcement!

CHOOSE THIS DESIGN IN ALL SIZES AND MATCH WITH MAMA, BIG SISTER, LITTLE SISTER!

BODYSUITS
NB: 5-8lbs. 
6M: 7-15lbs.
12M: 16-22lbs. 
18M: 23-27lbs.
24M: 28-30lbs