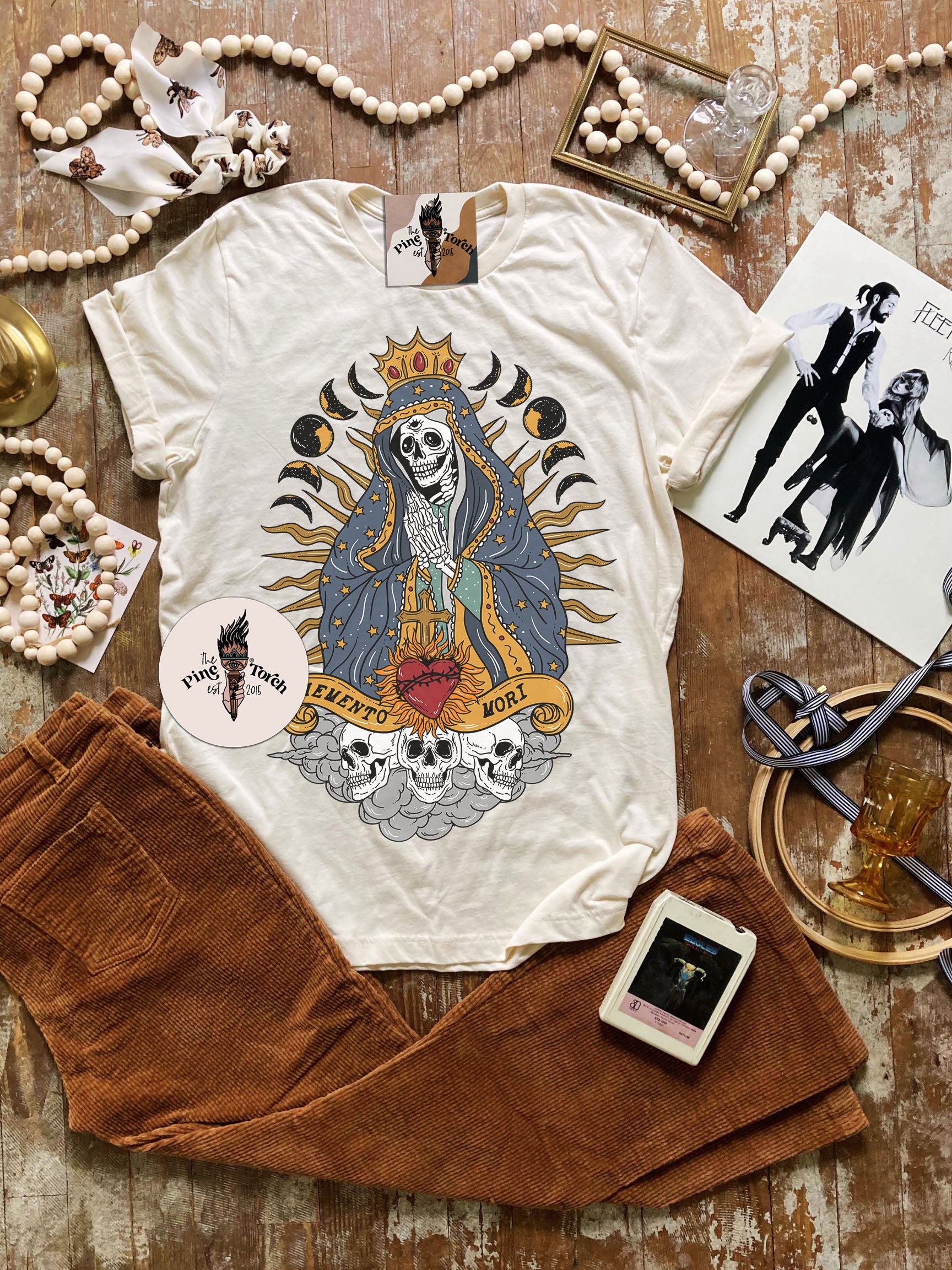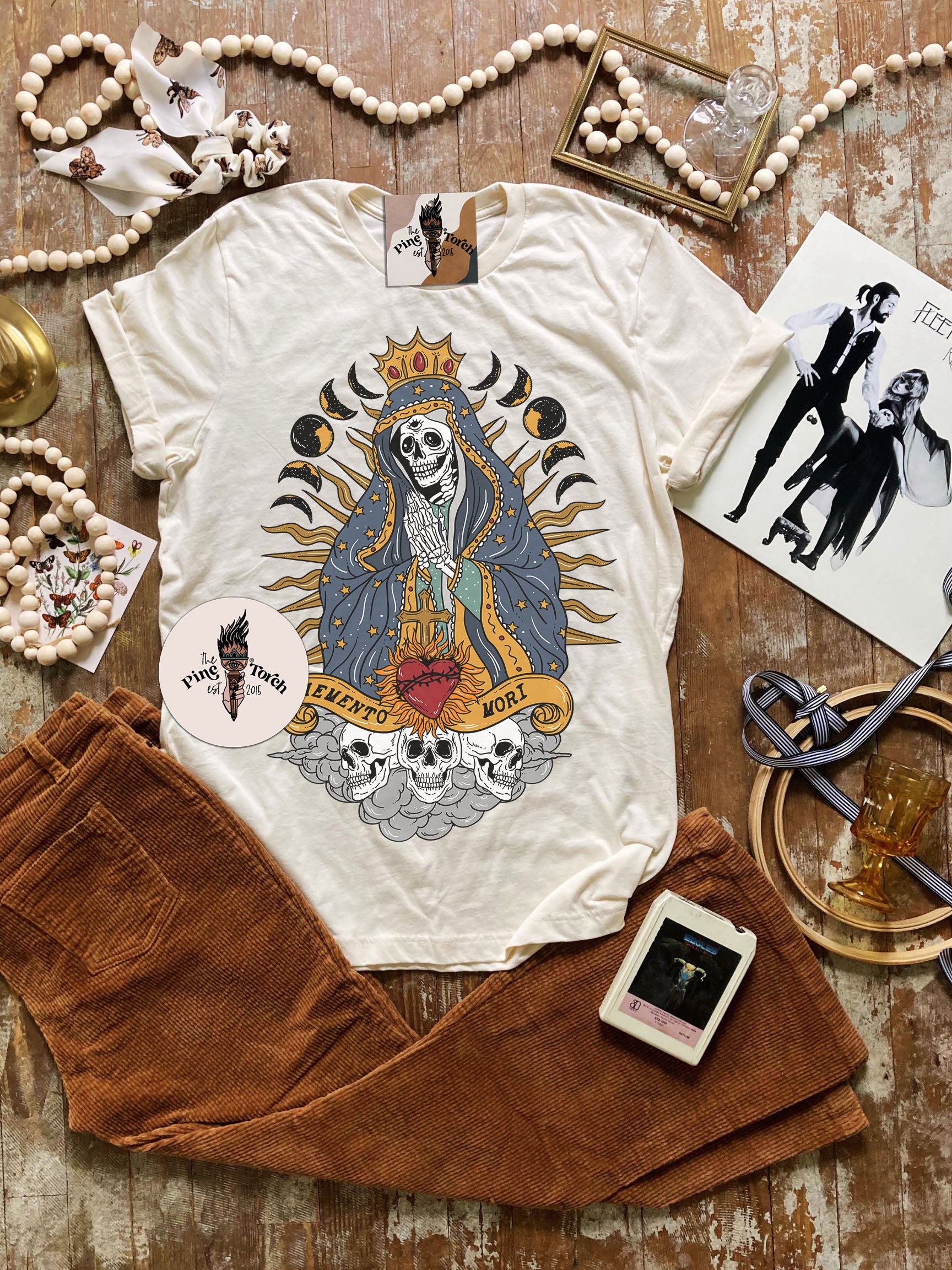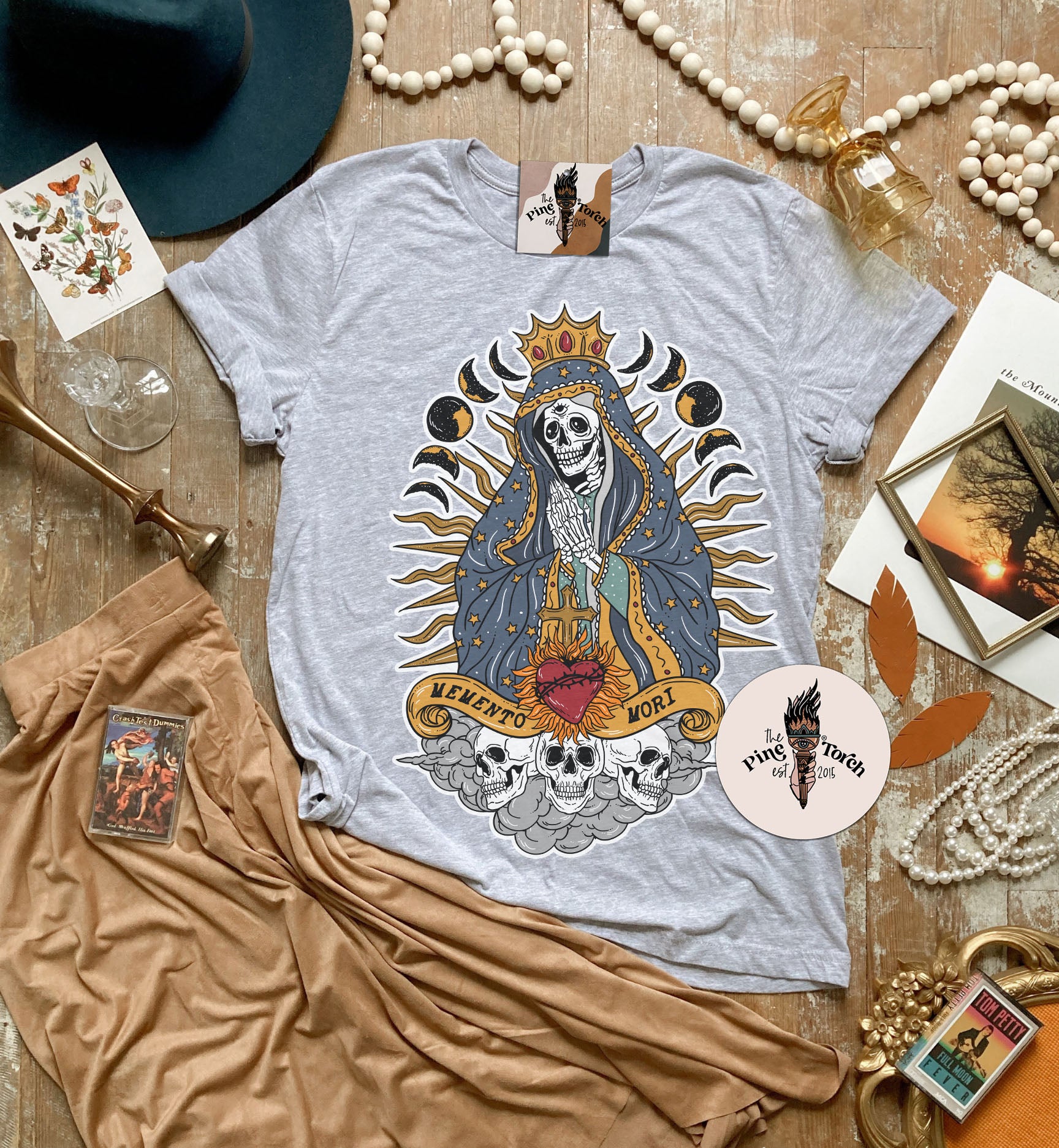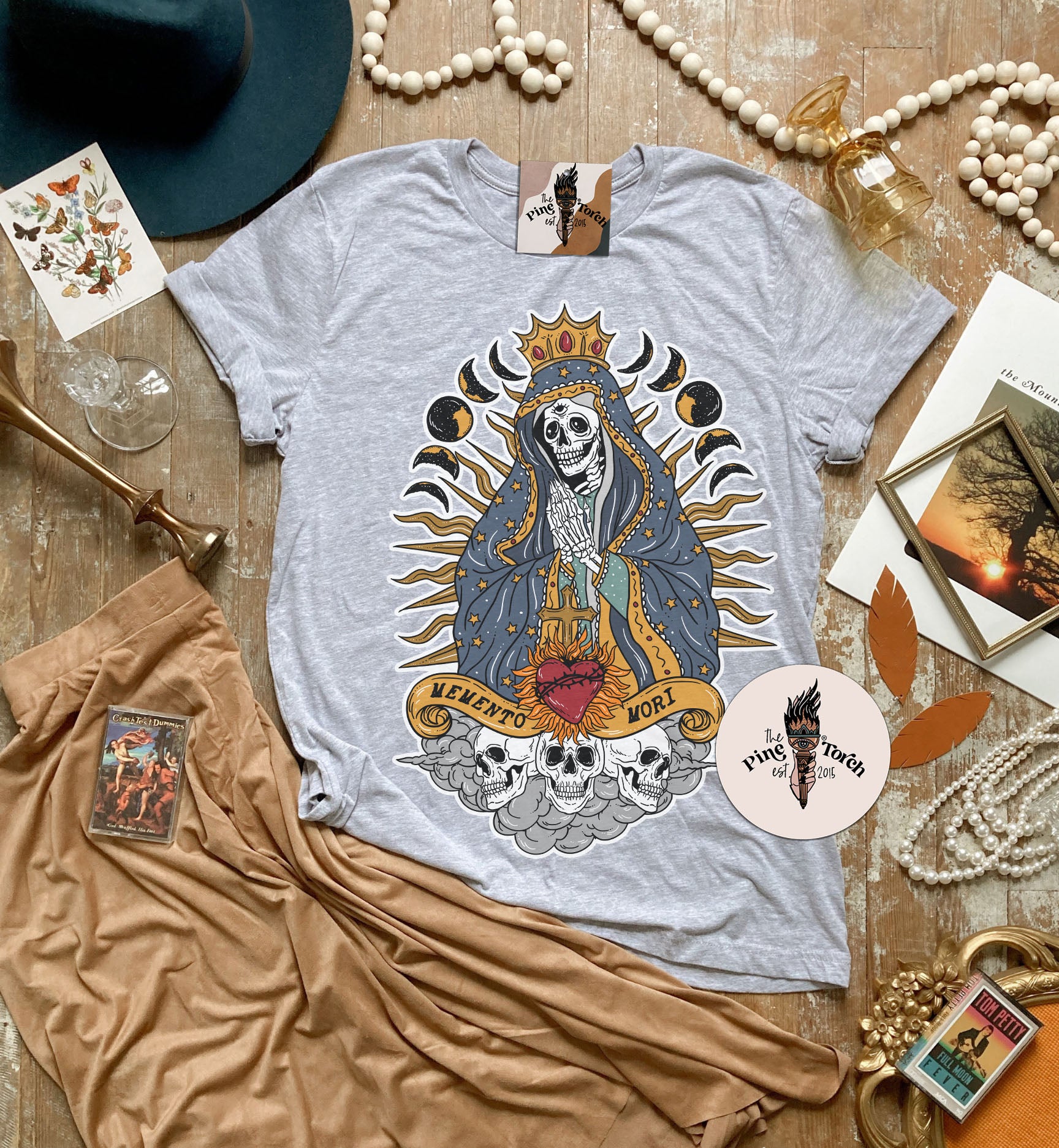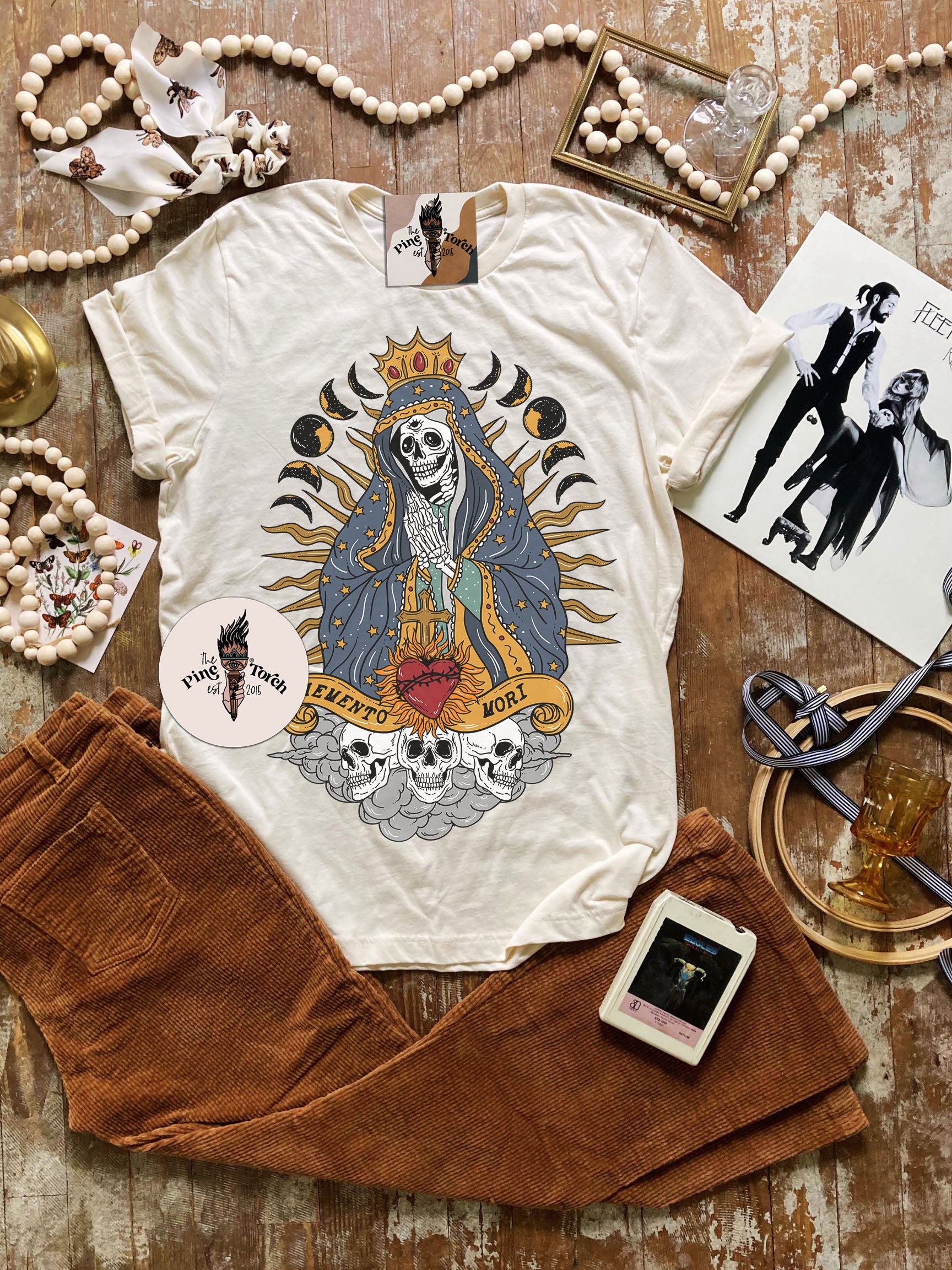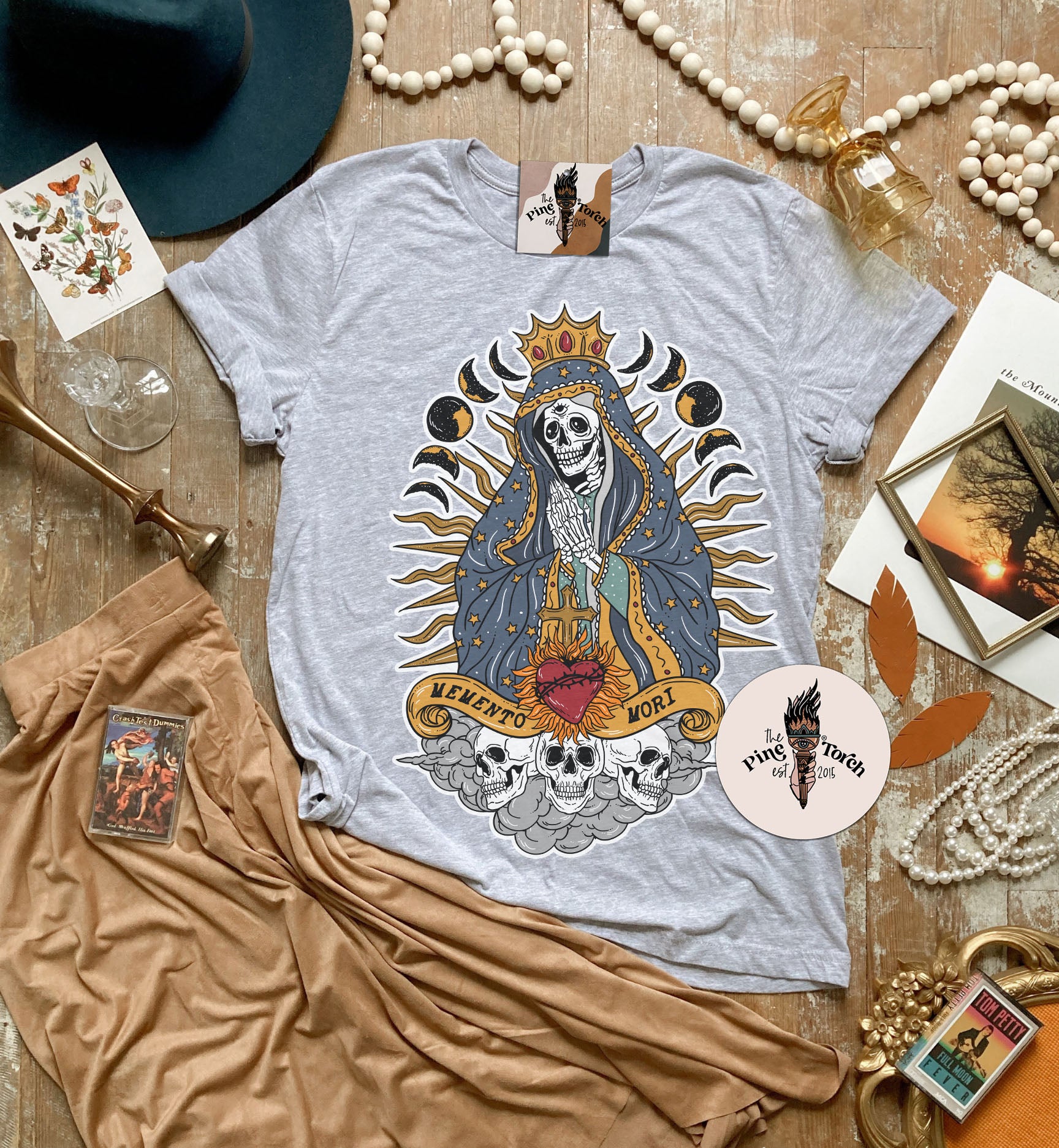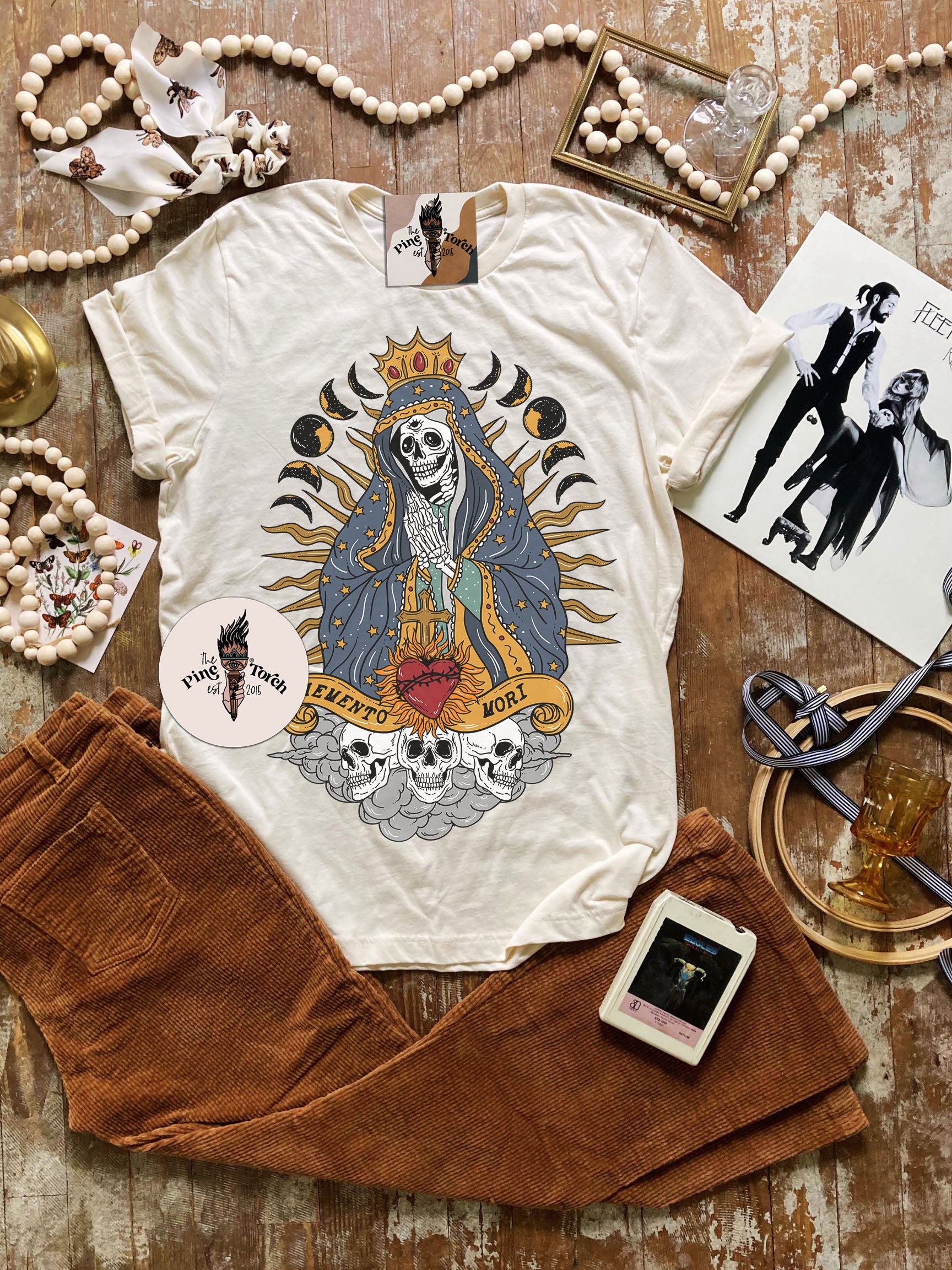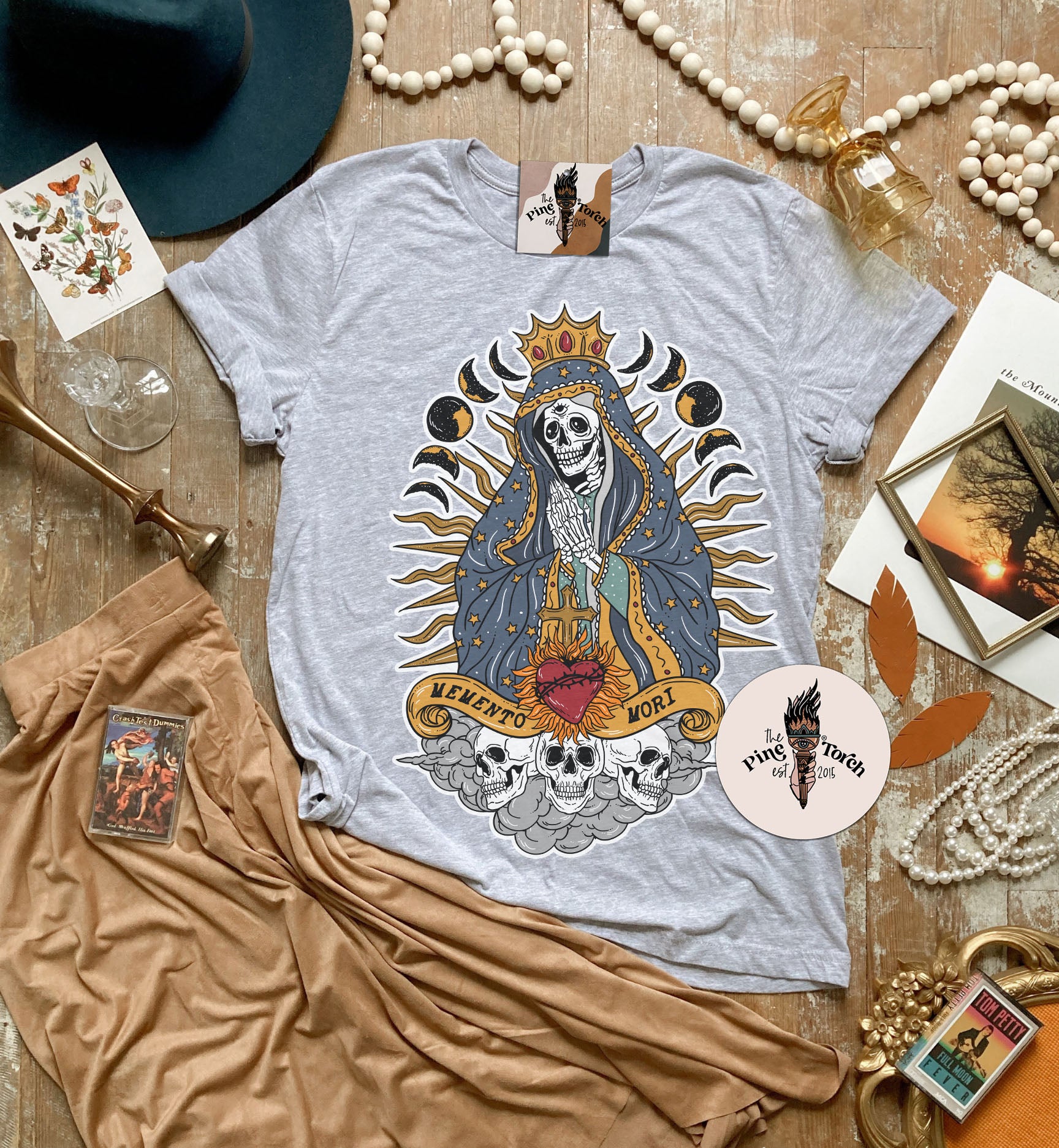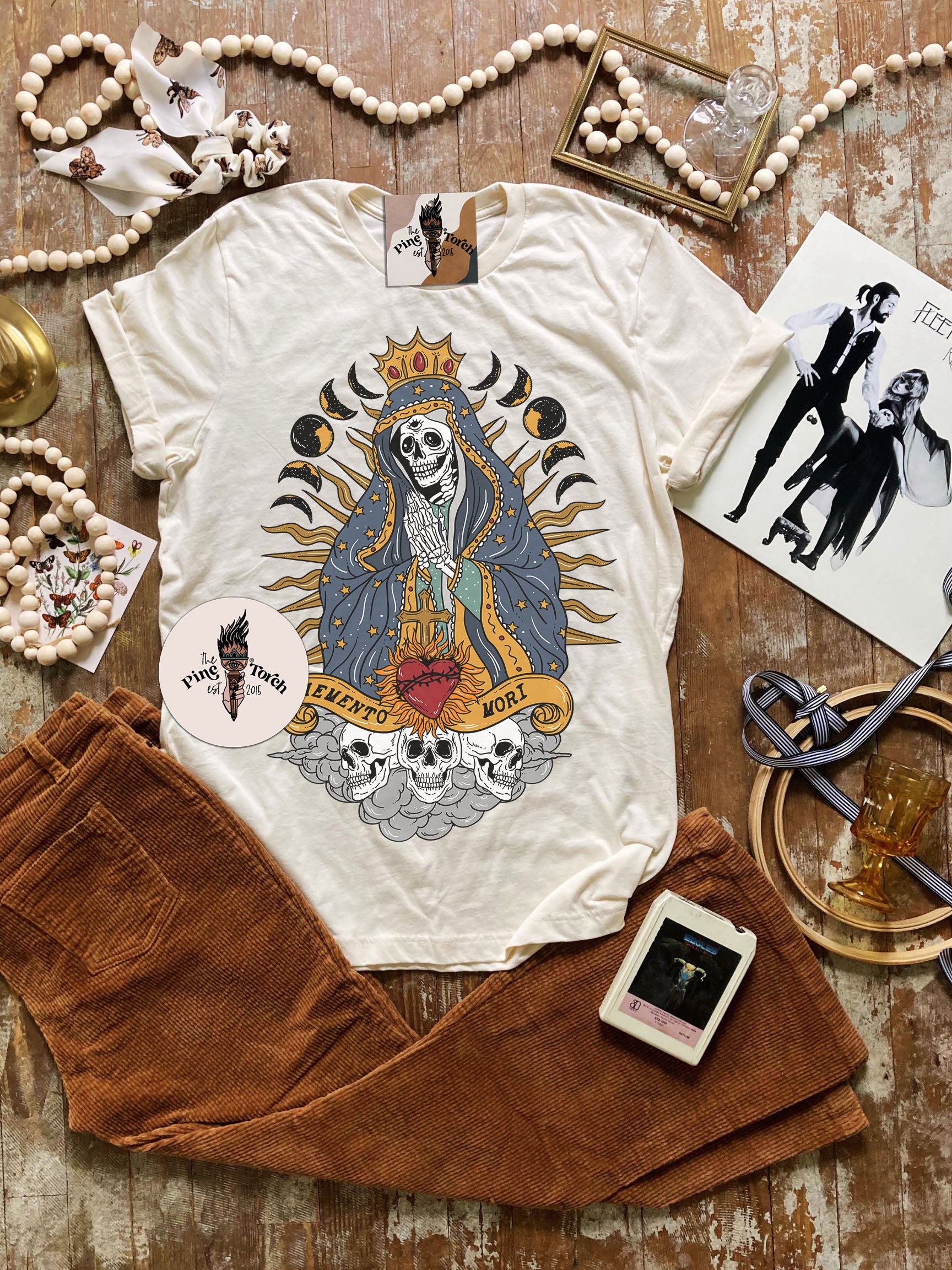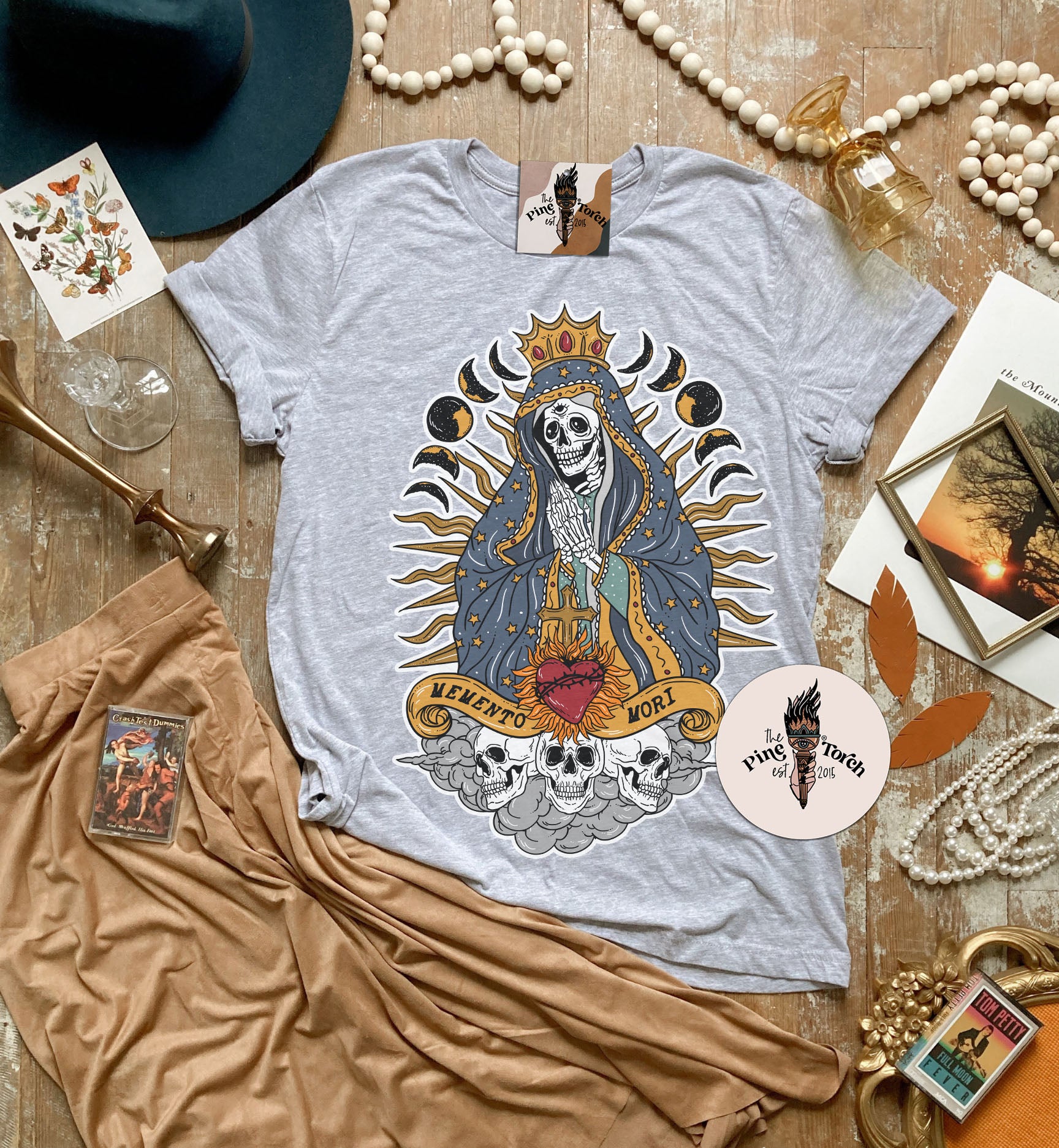 MEMENTO MORI // UNISEX TEE
MEMENTO MORI: or "remember that you will die," is a phrase that is hanging in Mari's living room in neon.
A reminder that we are all mortal, we will all die, no matter who we are, what we accomplish, or what riches we have or have not.
In some accounts, a companion or public slave would stand behind or near the triumphant general during the procession and remind him from time to time of his own mortality or prompt him to "look behind." A version of this warning is often rendered into English as "Remember, Caesar, thou art mortal."

★ABOUT OUR UNISEX TEES★
S-3X. Our tees are unisex fit, so they are cut to work on either gender. They are long and more of a boyfriend fit tee that drapes but still gives you shape. View our size chart HERE.