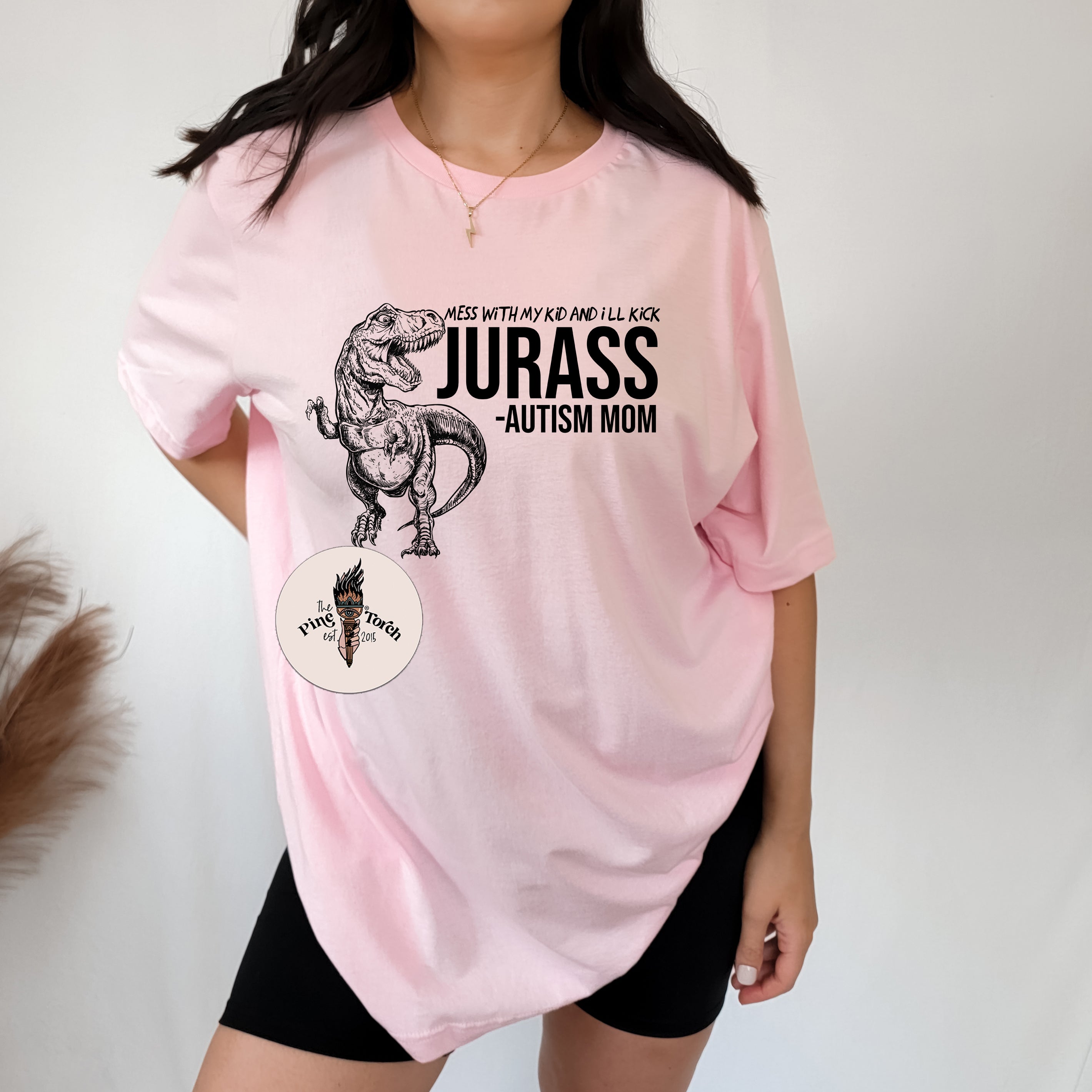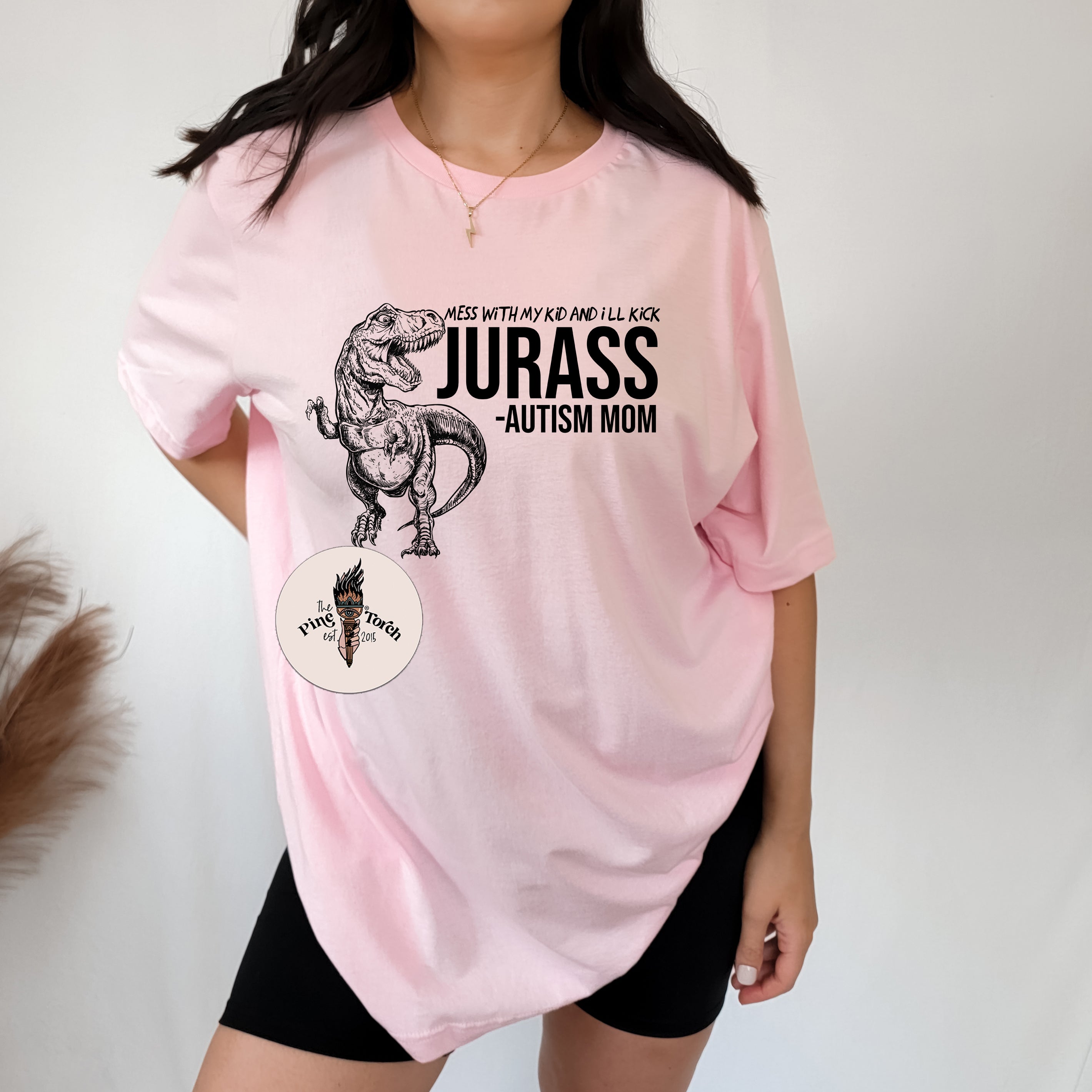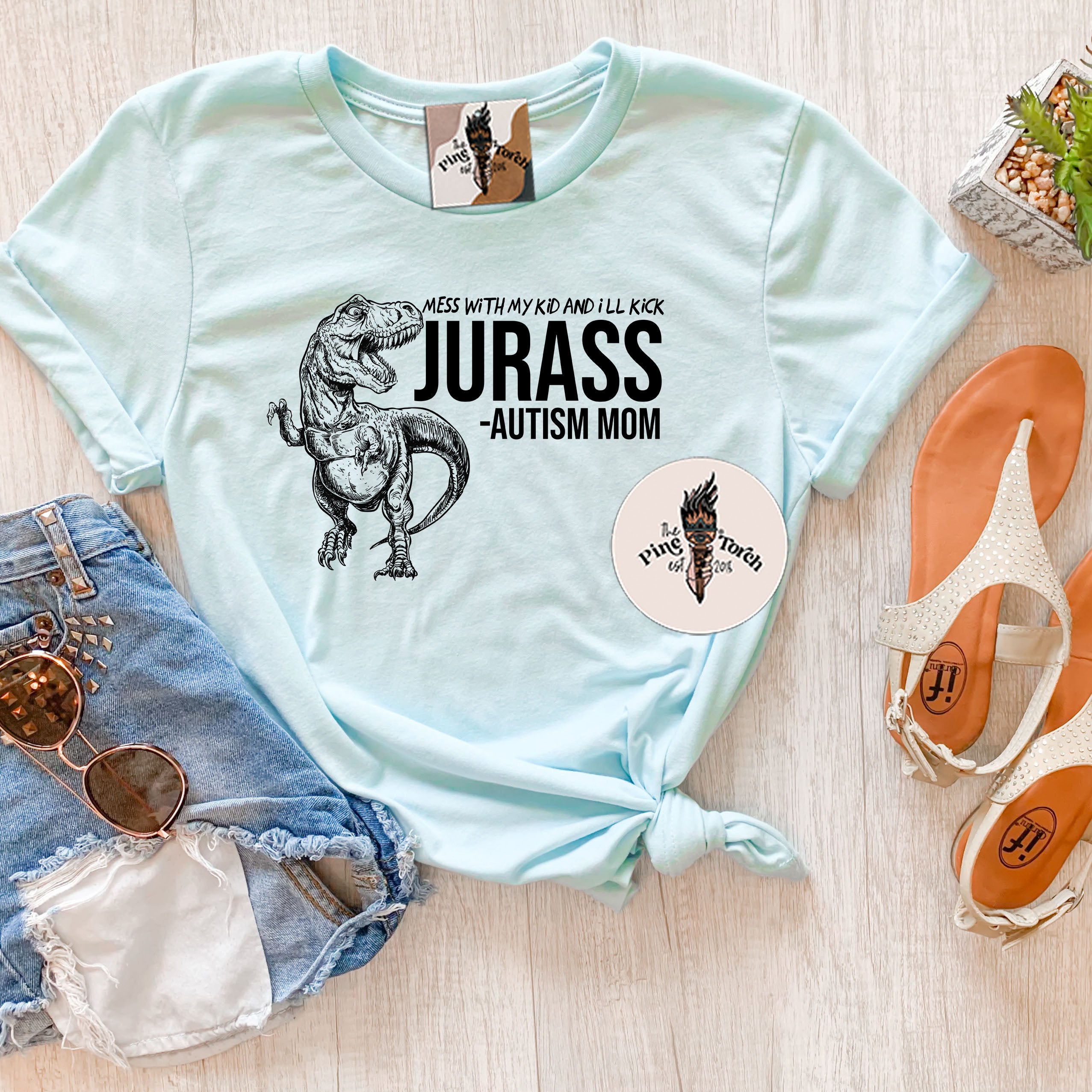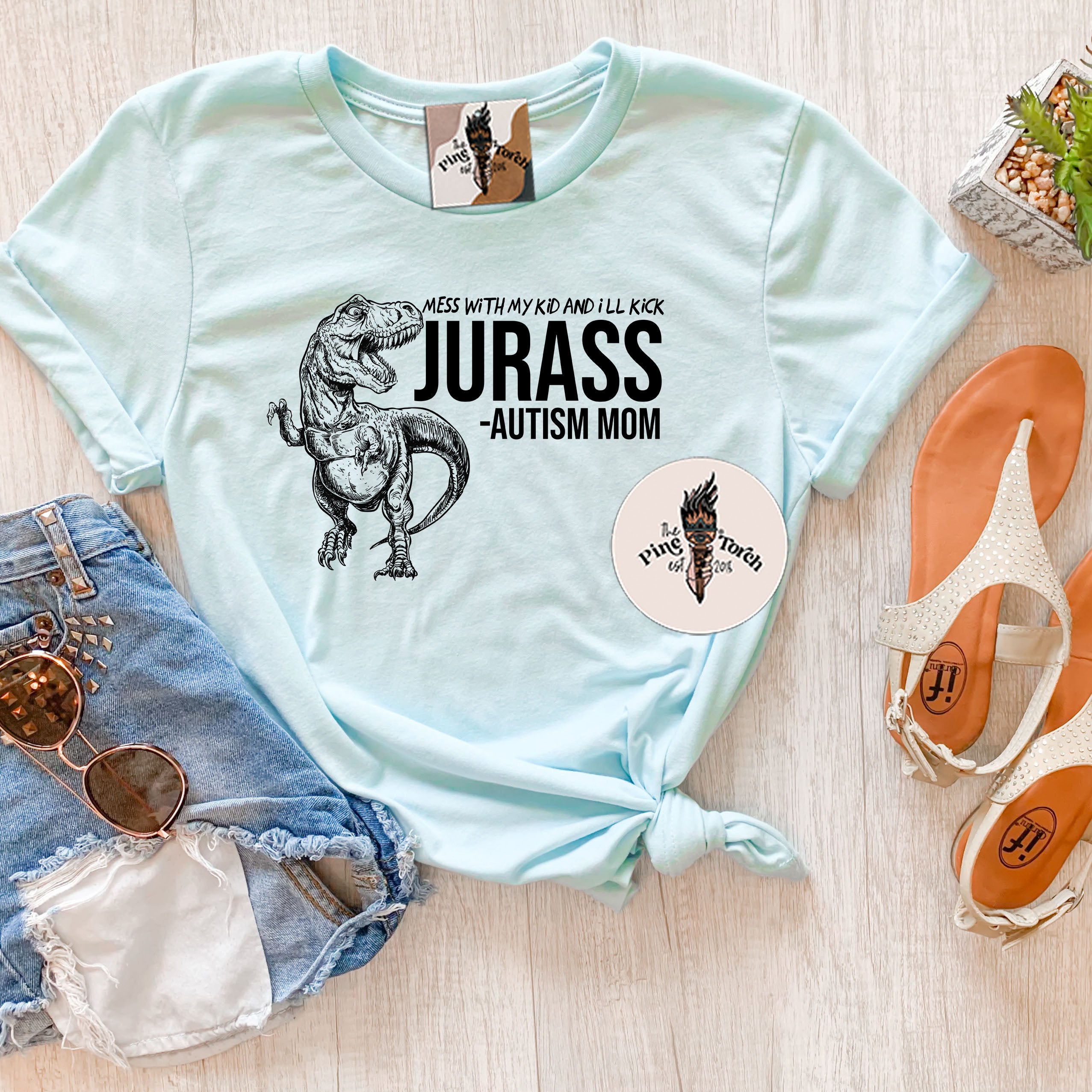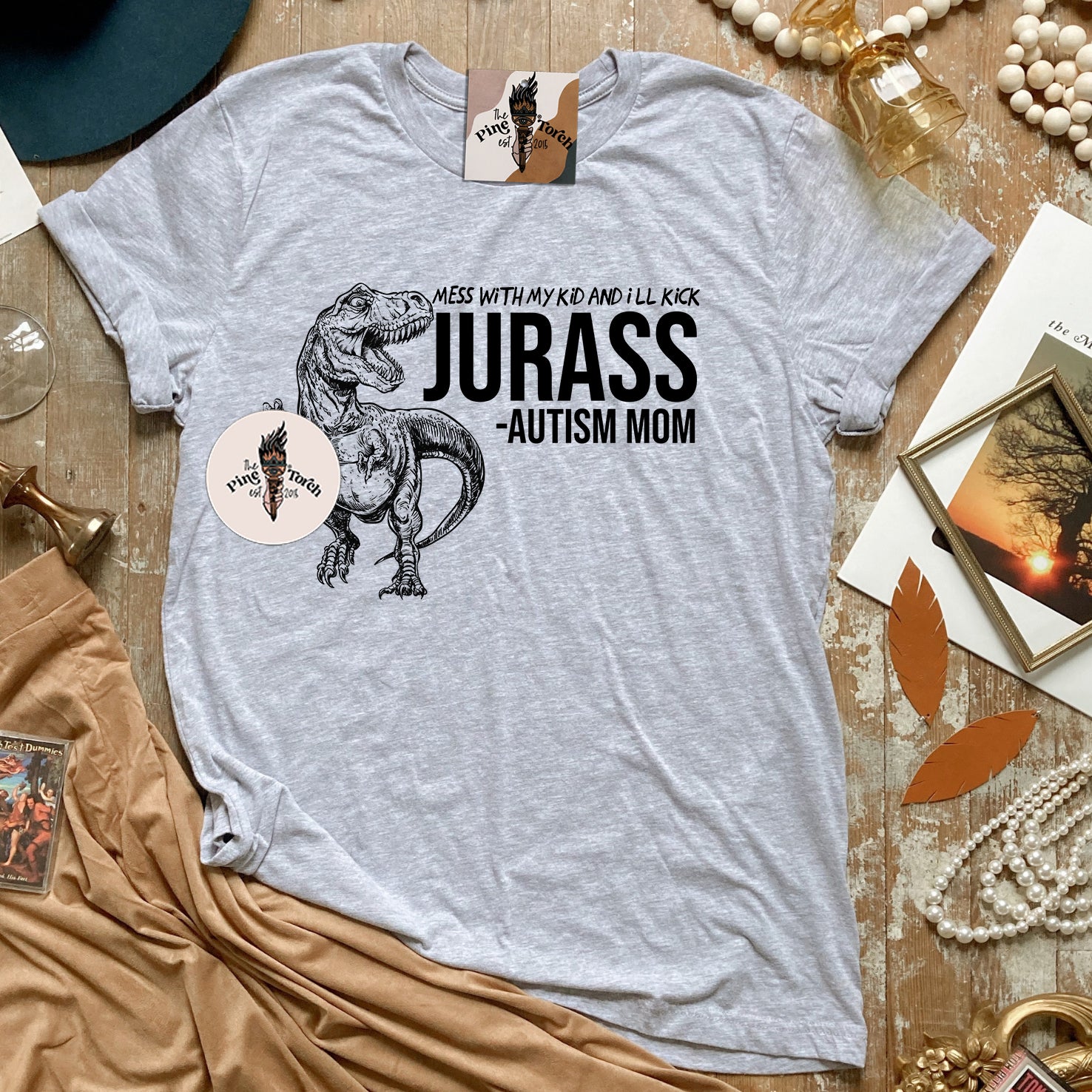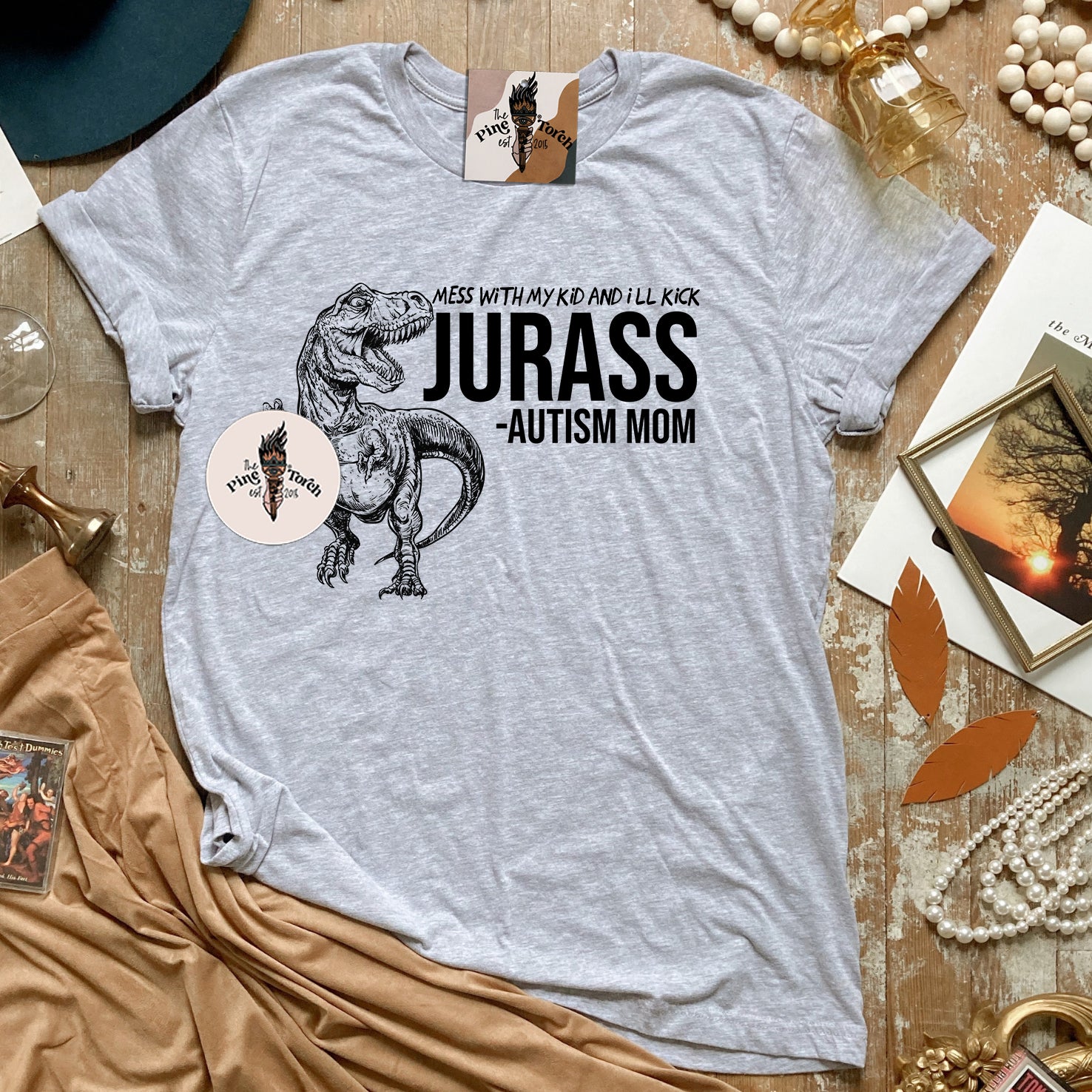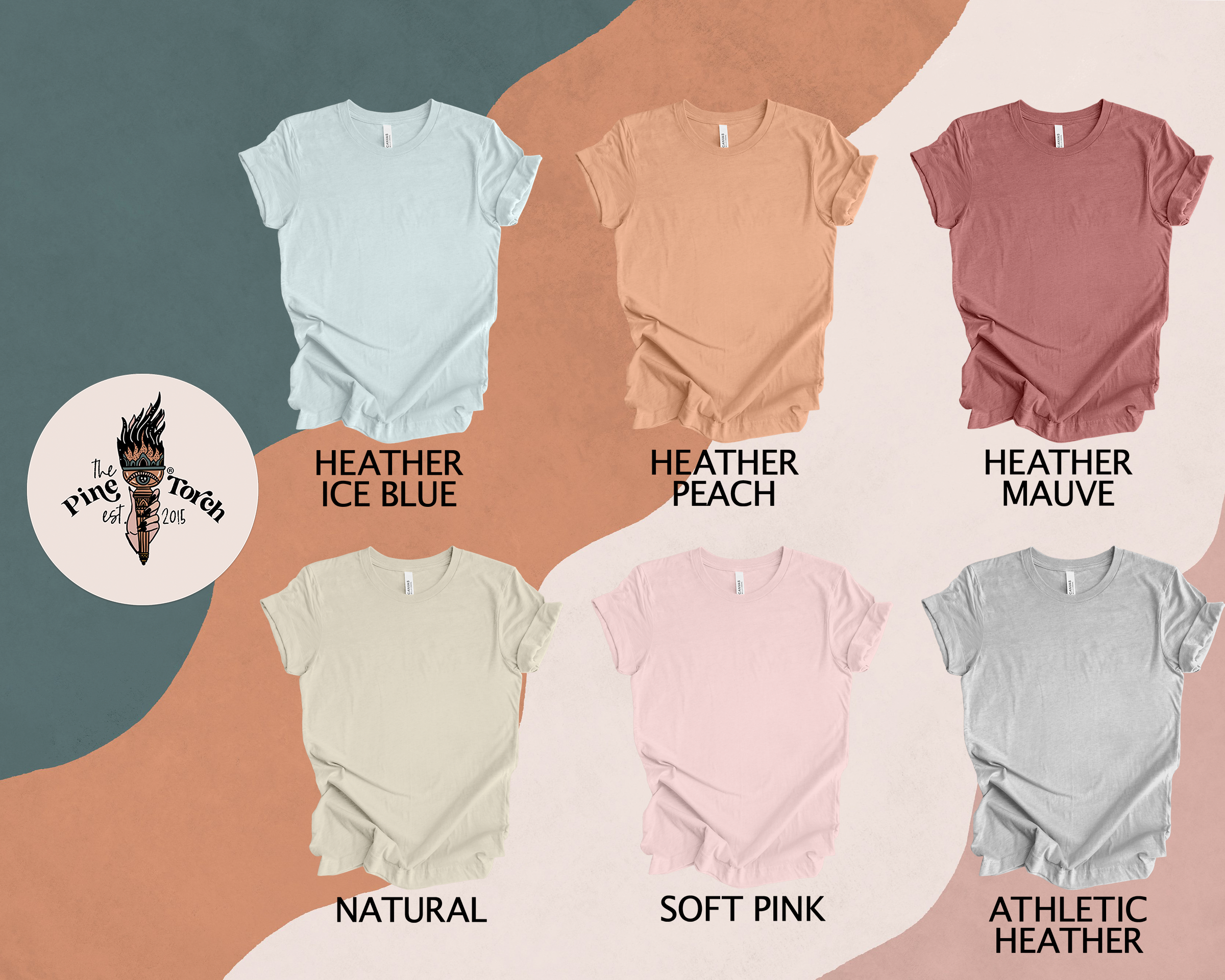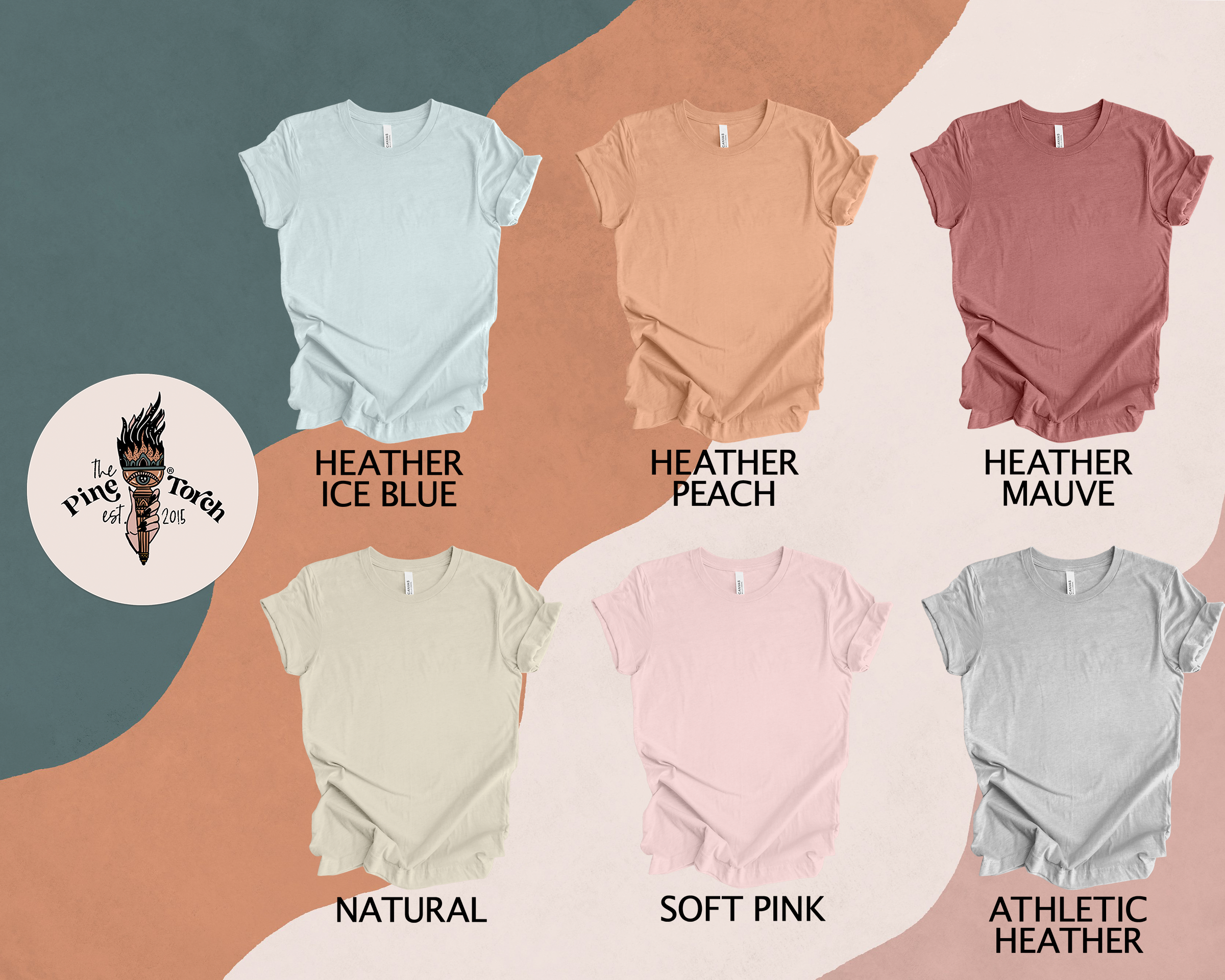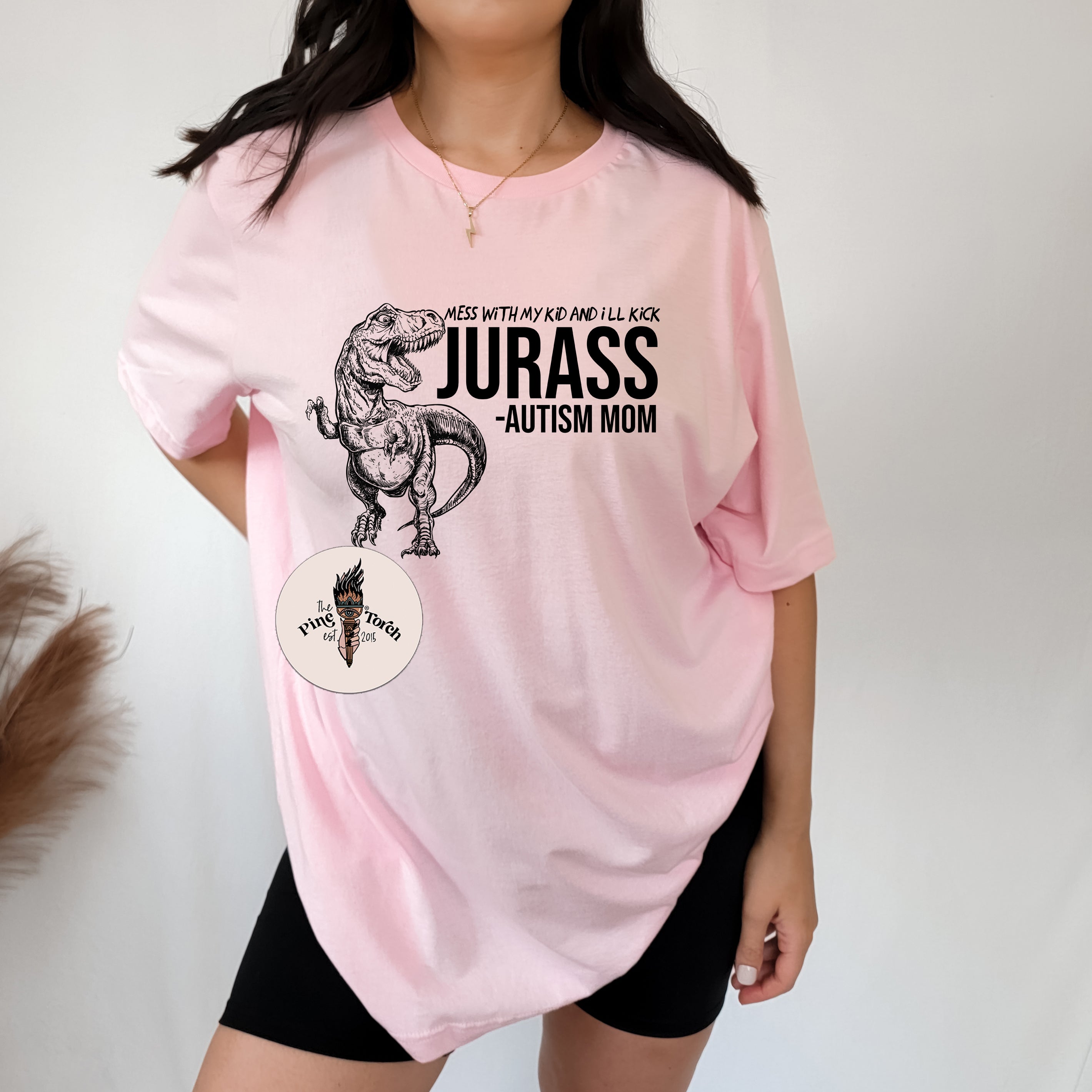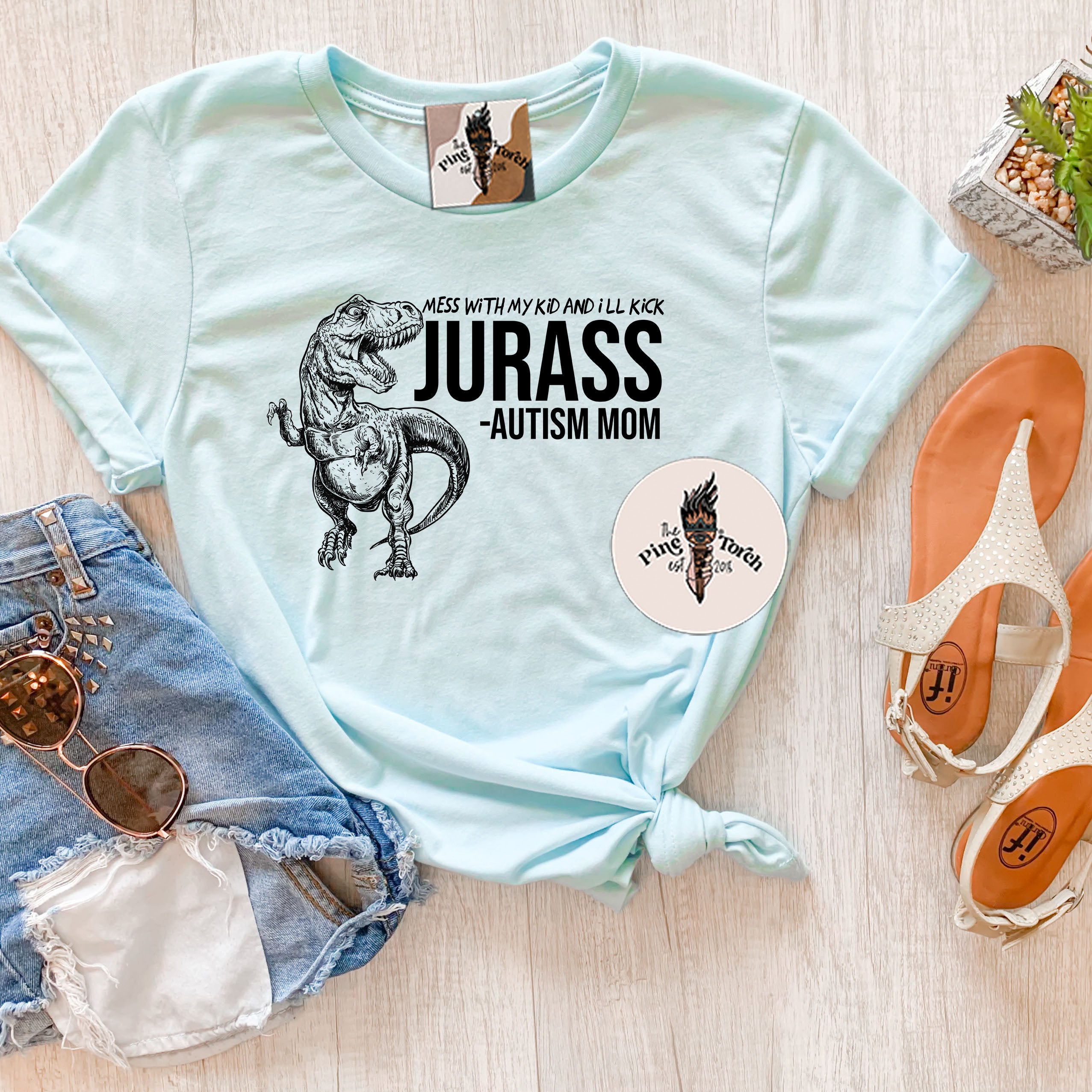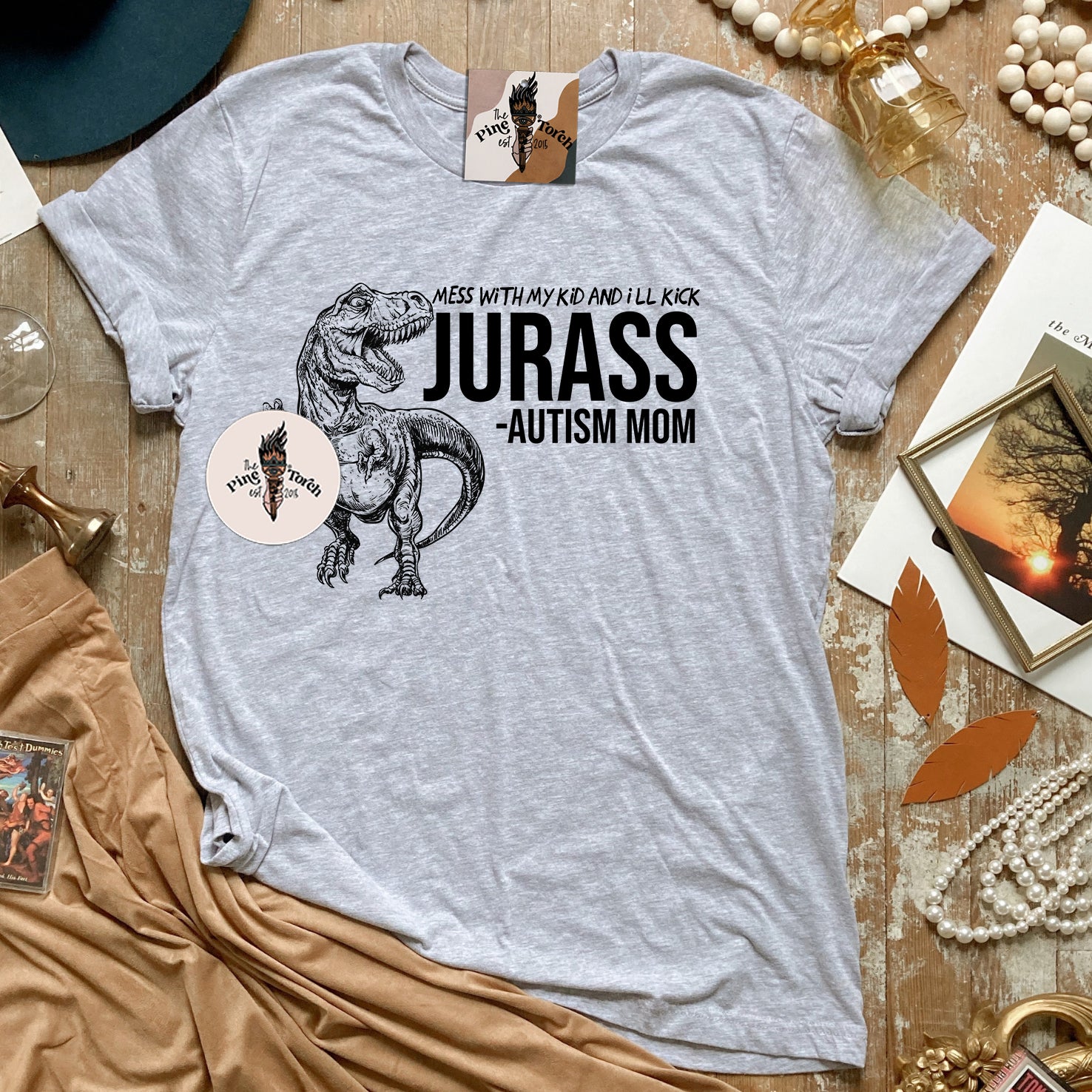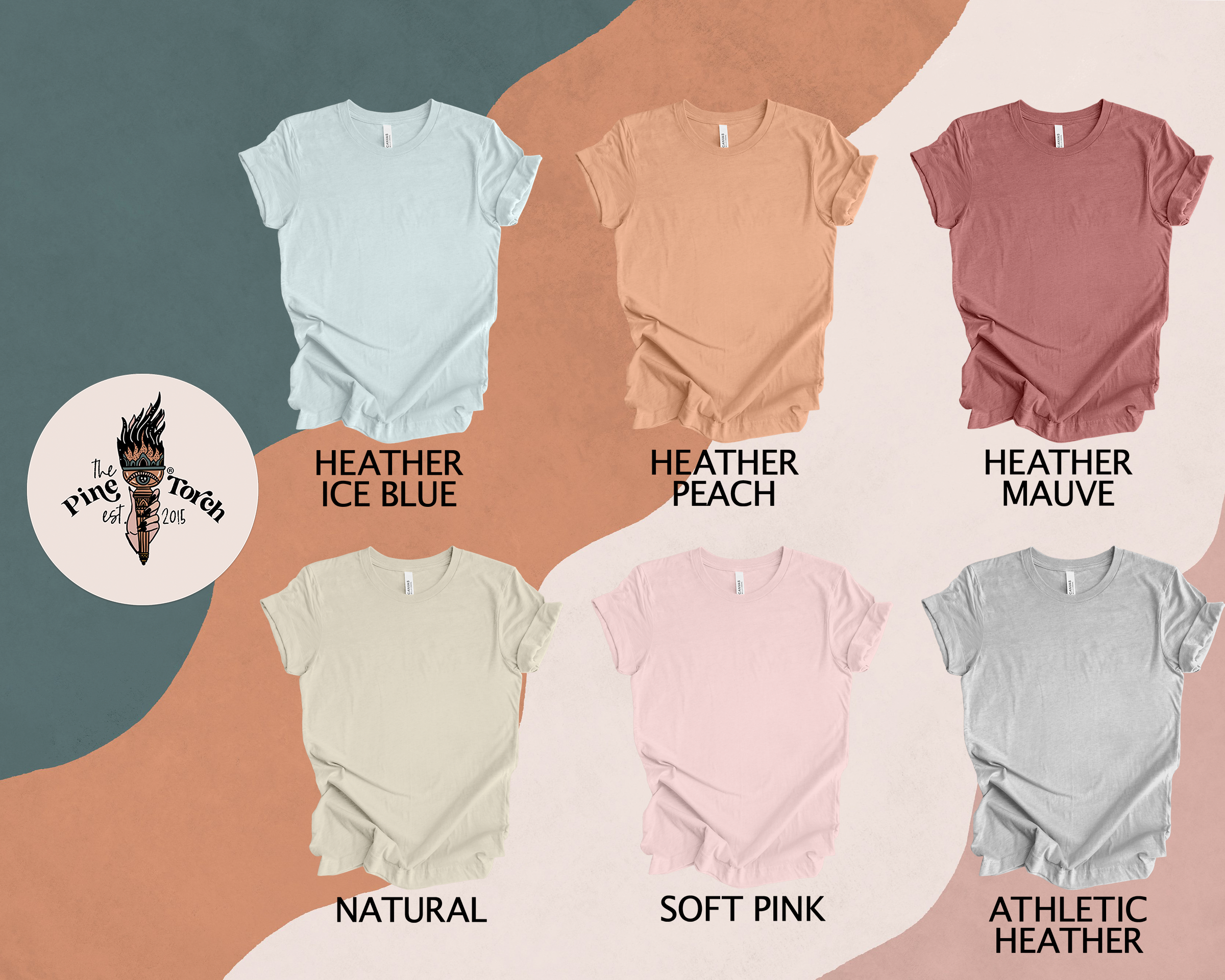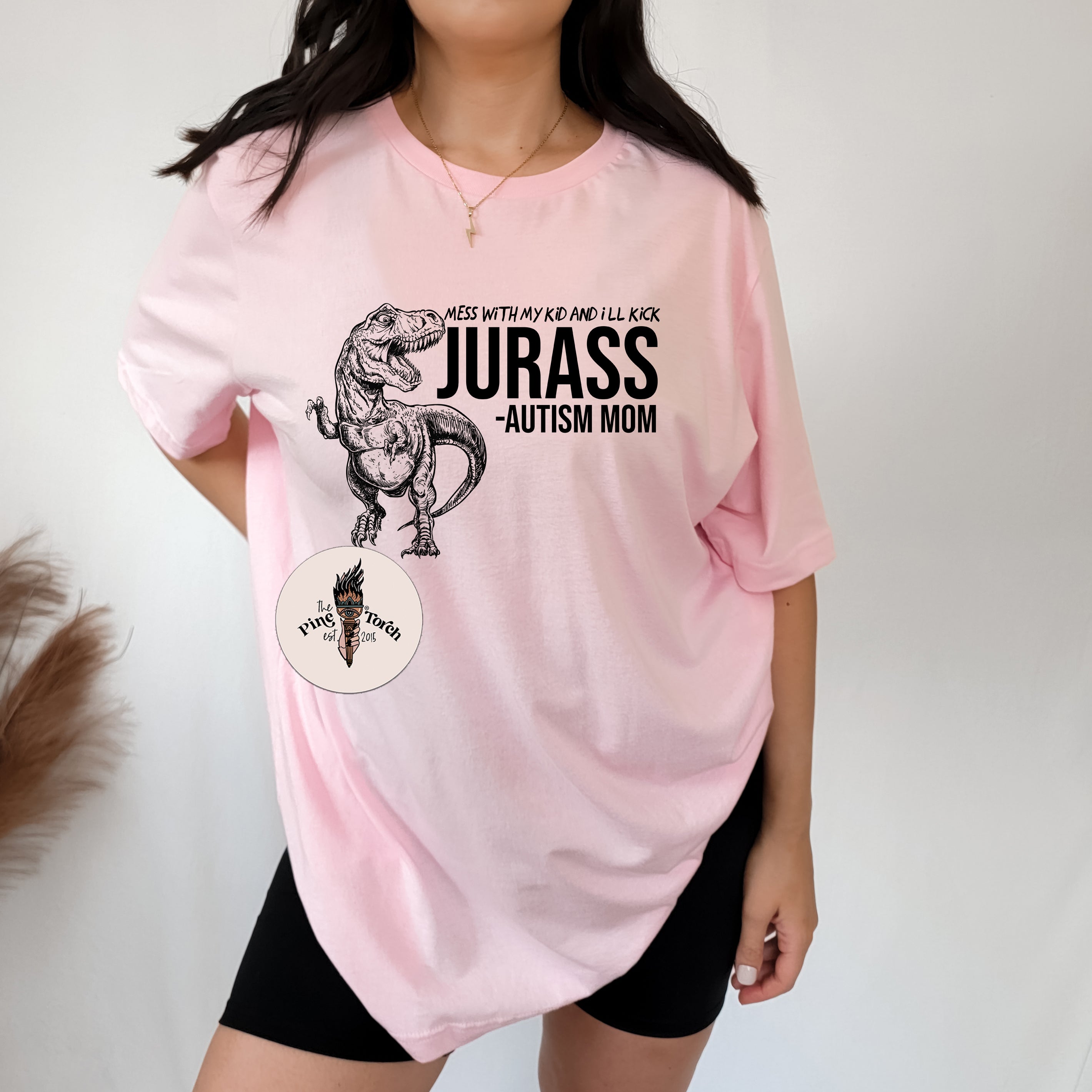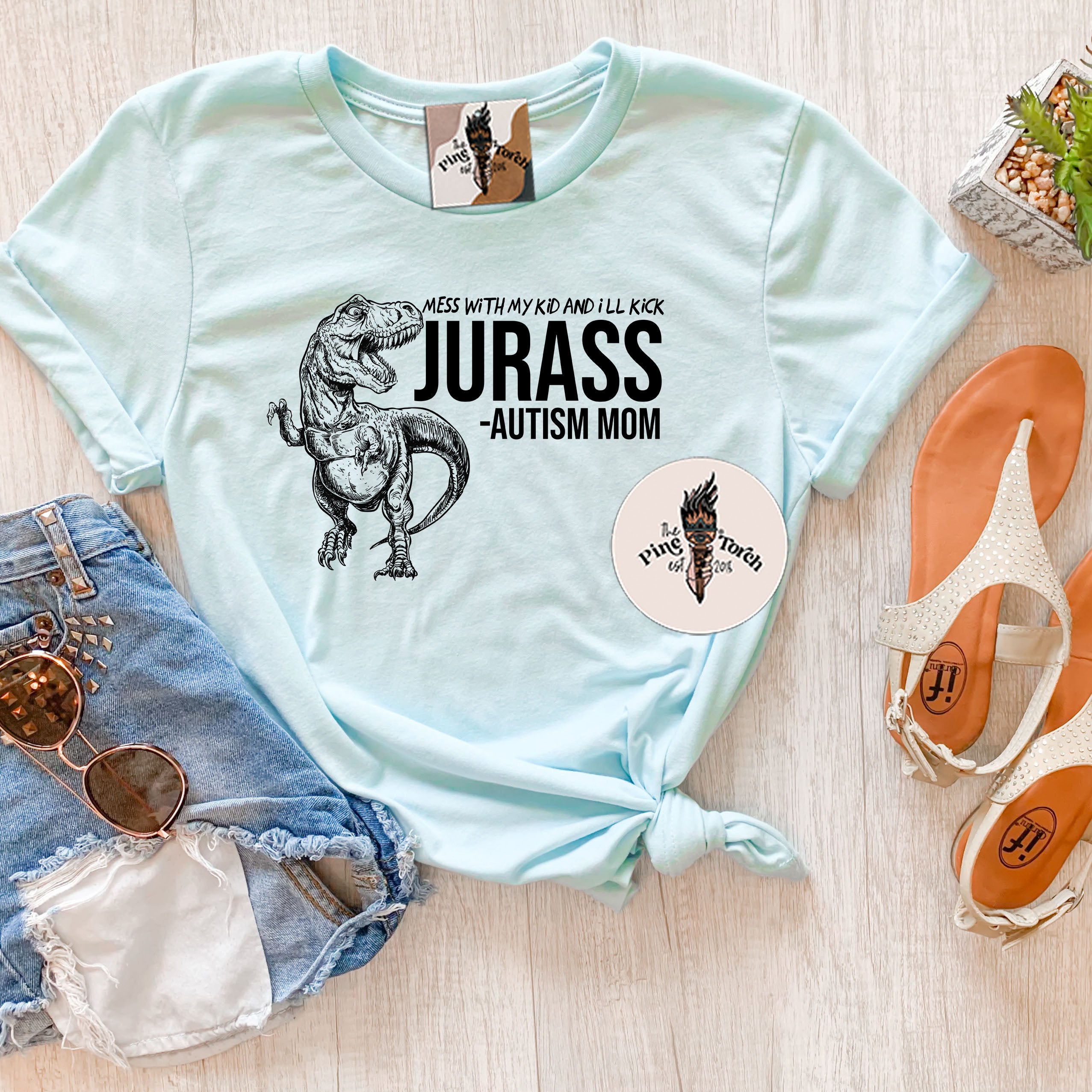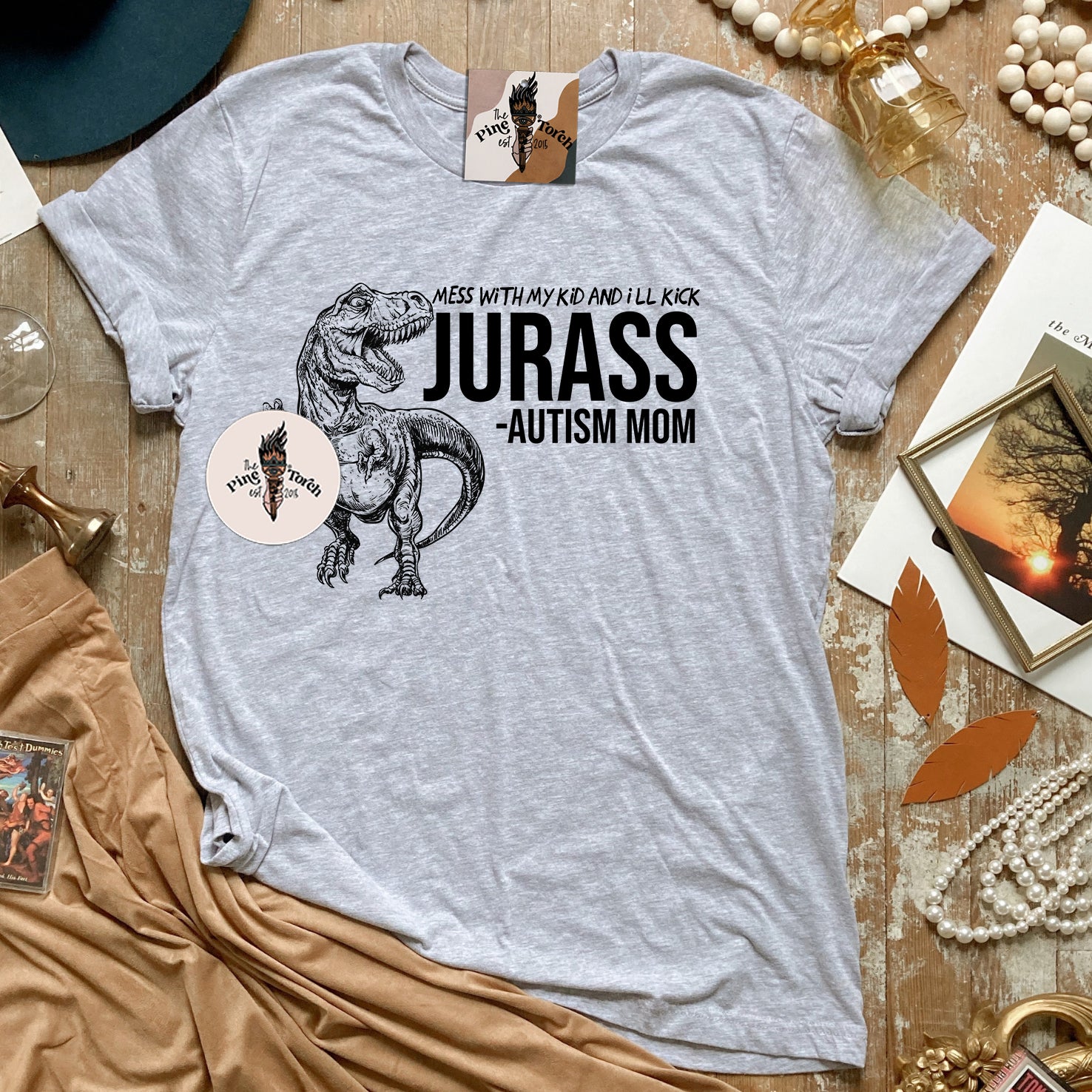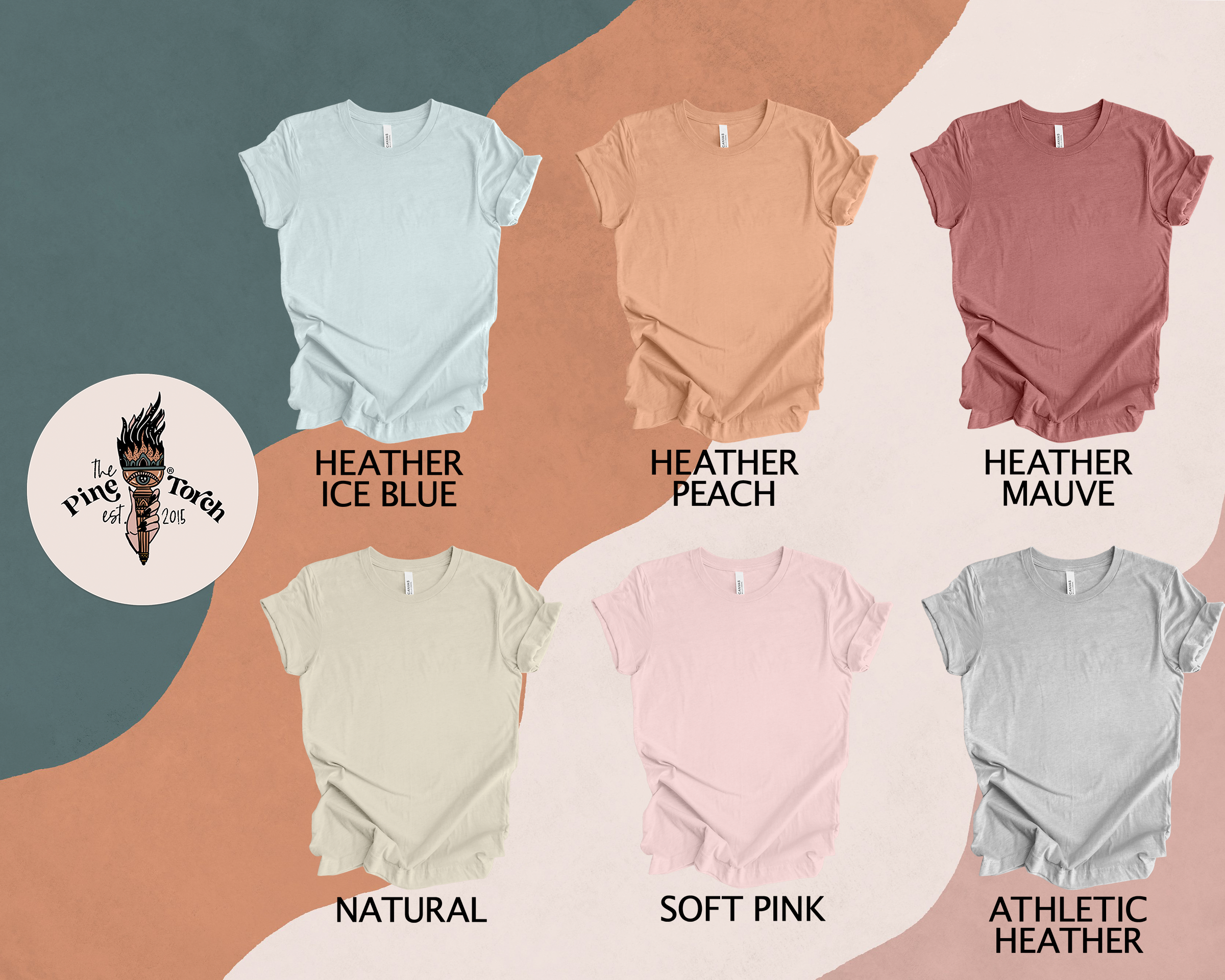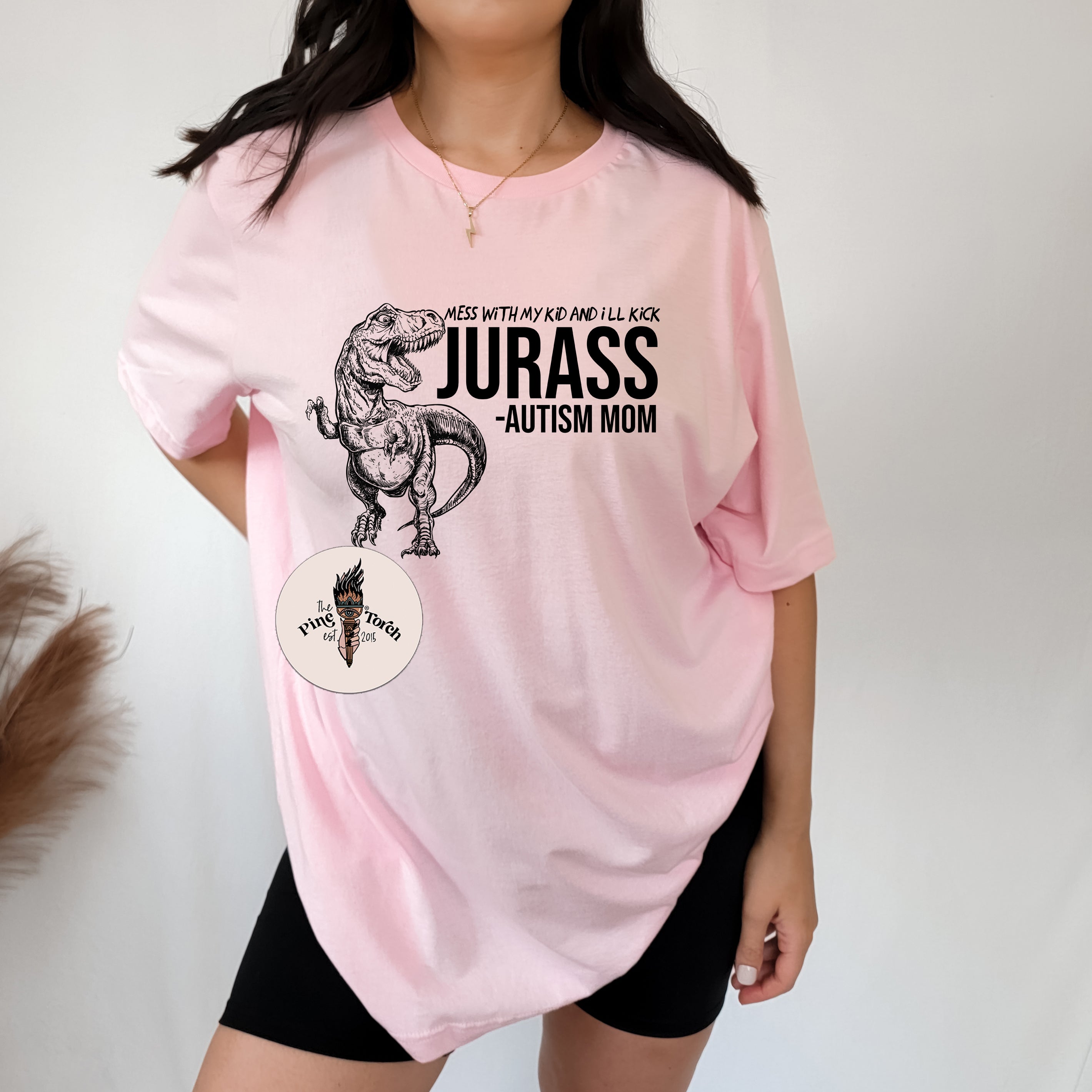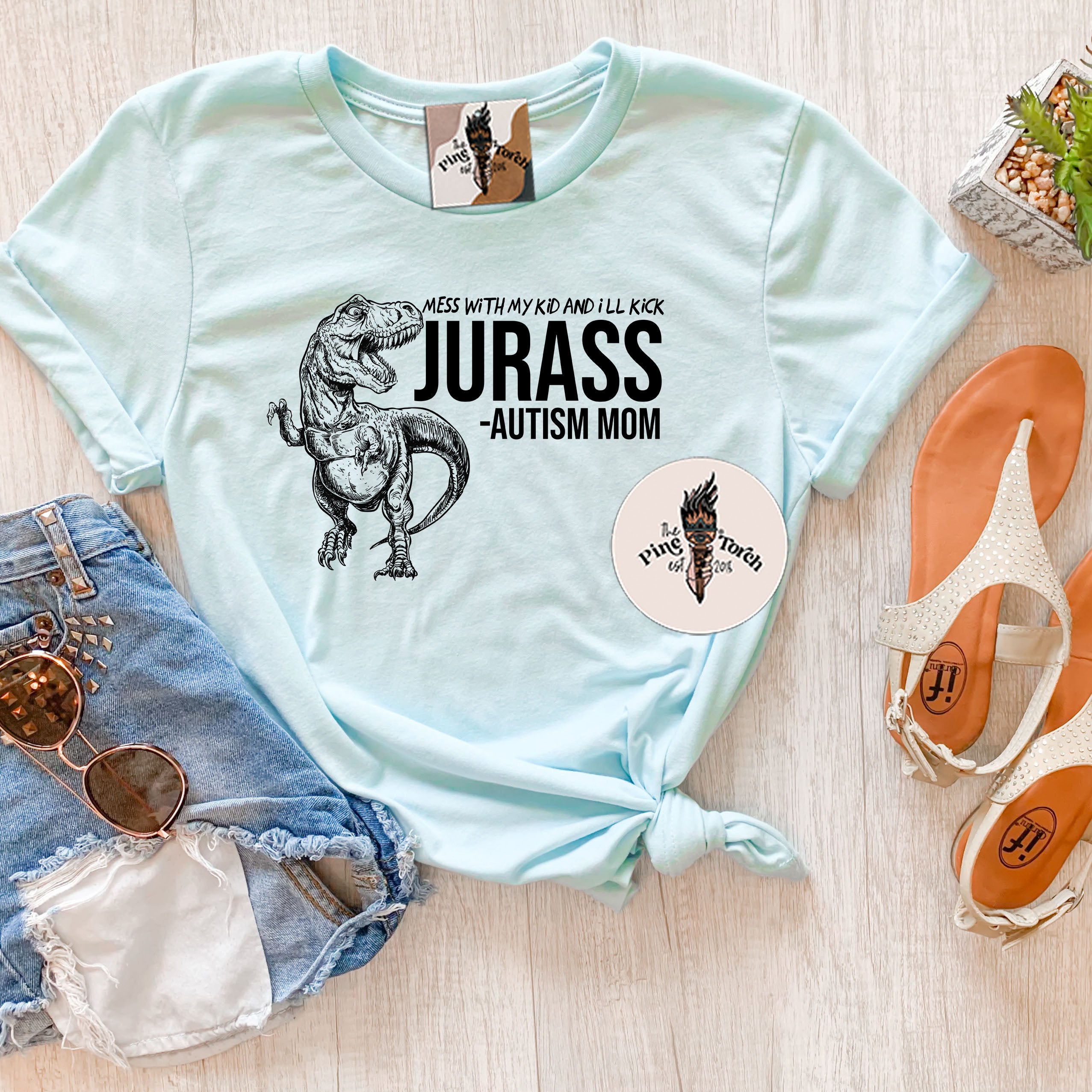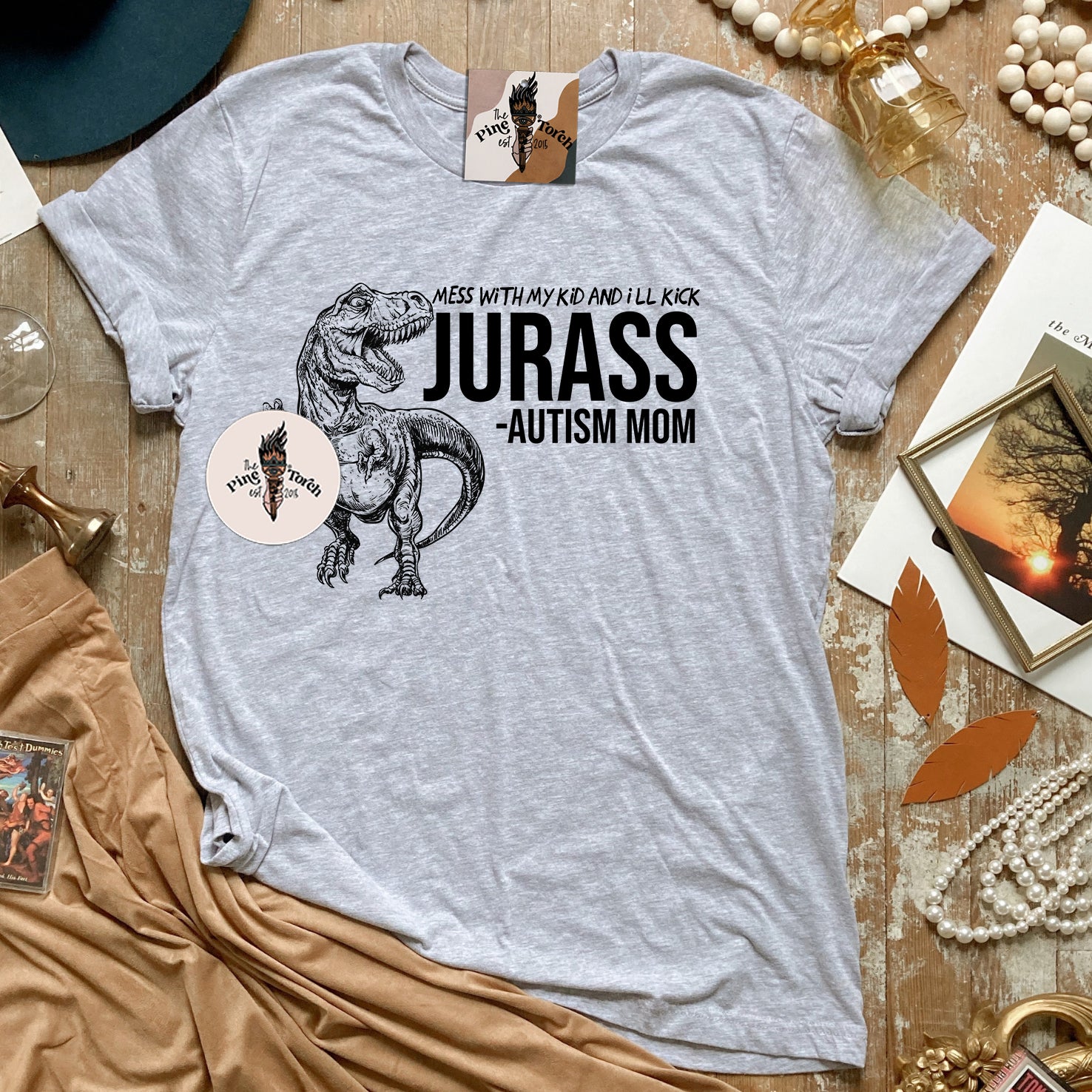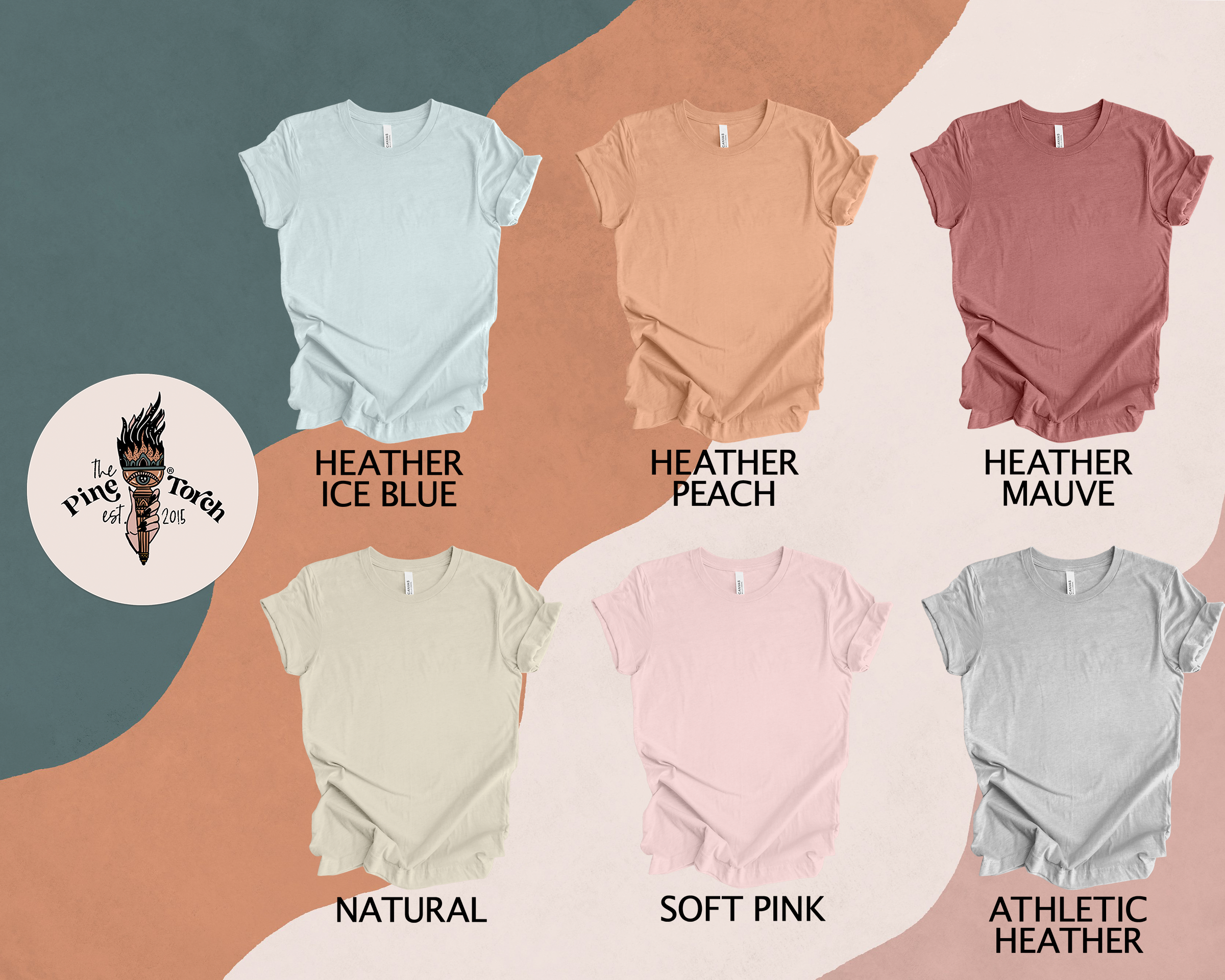 MESS WITH MY KID I'LL KICK JURASS // UNISEX TEE
You are fierce. You are a protectress. You are an autism mama.

My Love For you is not on the spectrum.
As a mom of three children with autism, I live and breath autism.

Recently, when my twins were diagnosed with autism, I struggled between staying silent and wanting people to rush in and help but thinking nobody would understand. What I learned is that as Autism Moms, we try to do it all ourselves and hold it all together. Once I learned to ask for help and embrace the situation, I saw the power in sharing and learning together. That's where Autism Power Posse comes from: the idea that there is a tribe of us coming together to share in this new reality.

★ABOUT OUR UNISEX TEES★
S-3X. Our tees are unisex fit, so they are cut to work on either gender. They are long and more of a boyfriend fit tee that drapes but still gives you shape. View our size chart HERE.