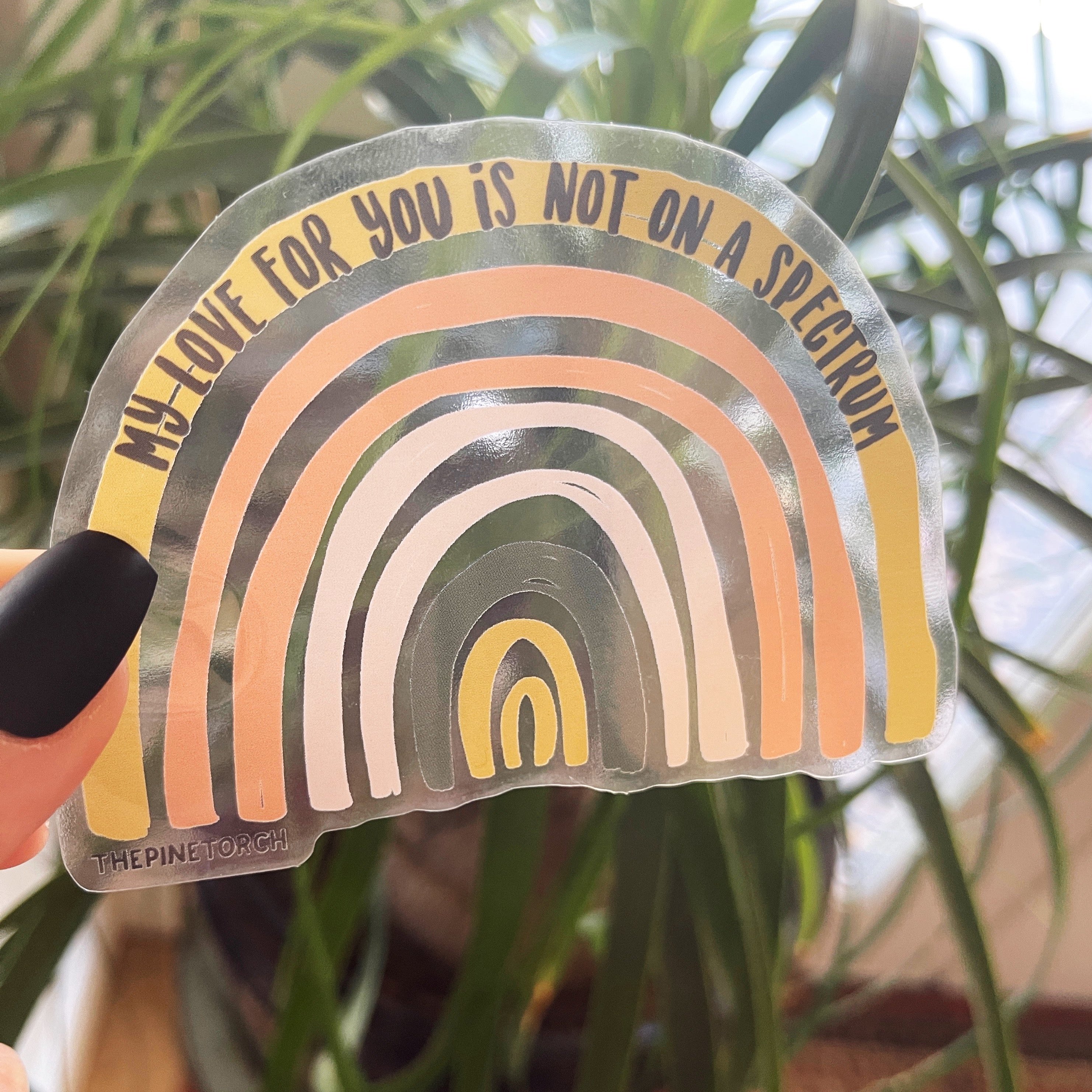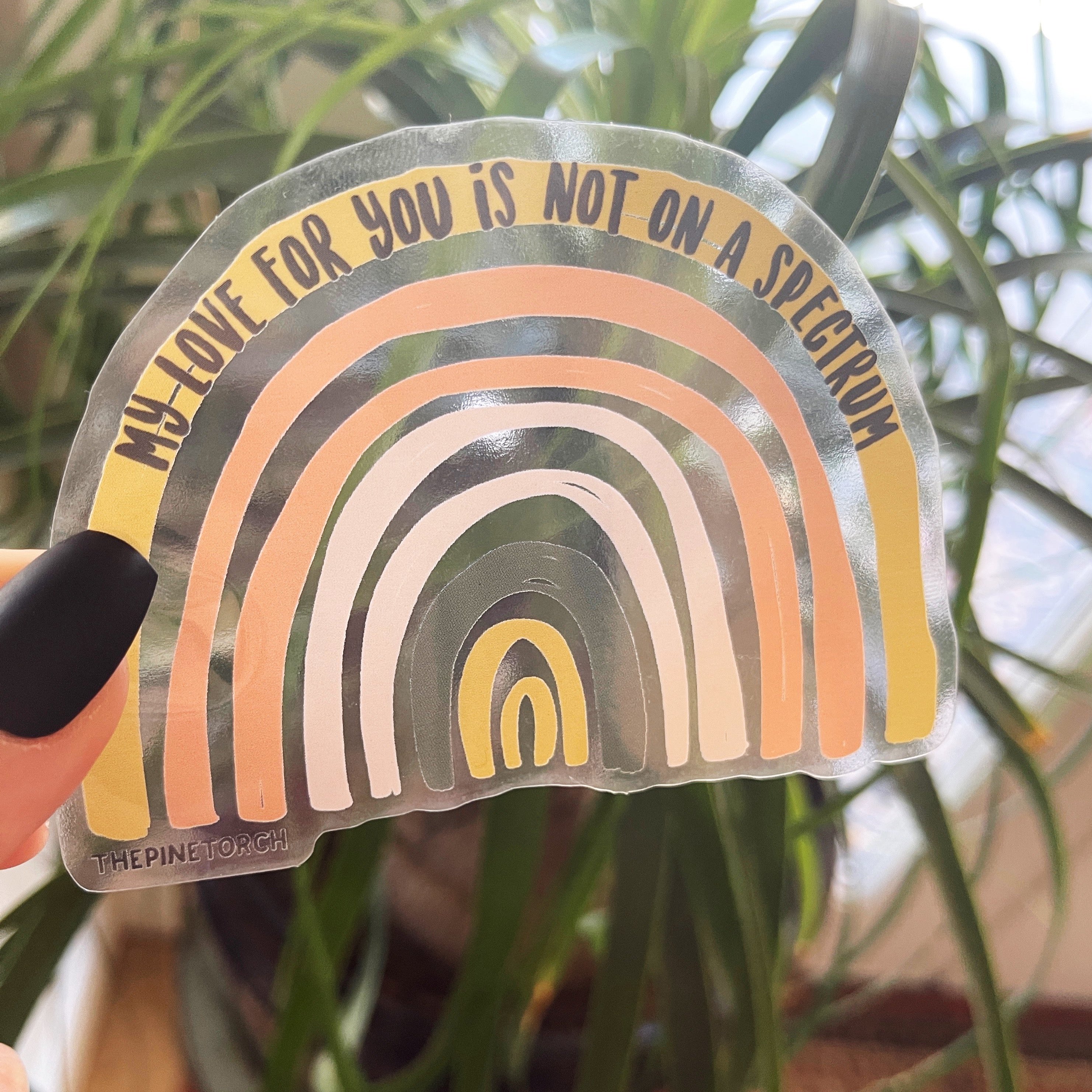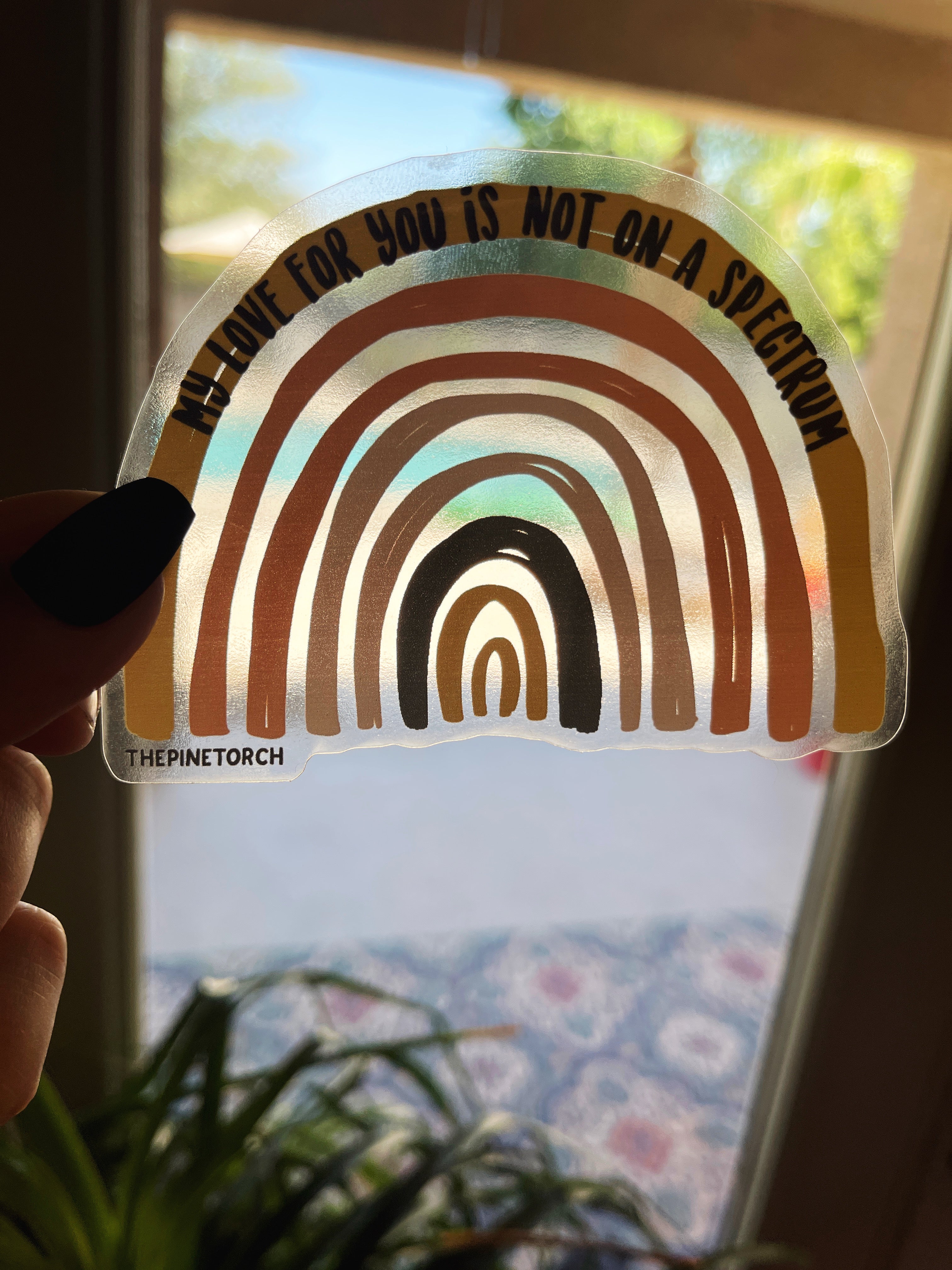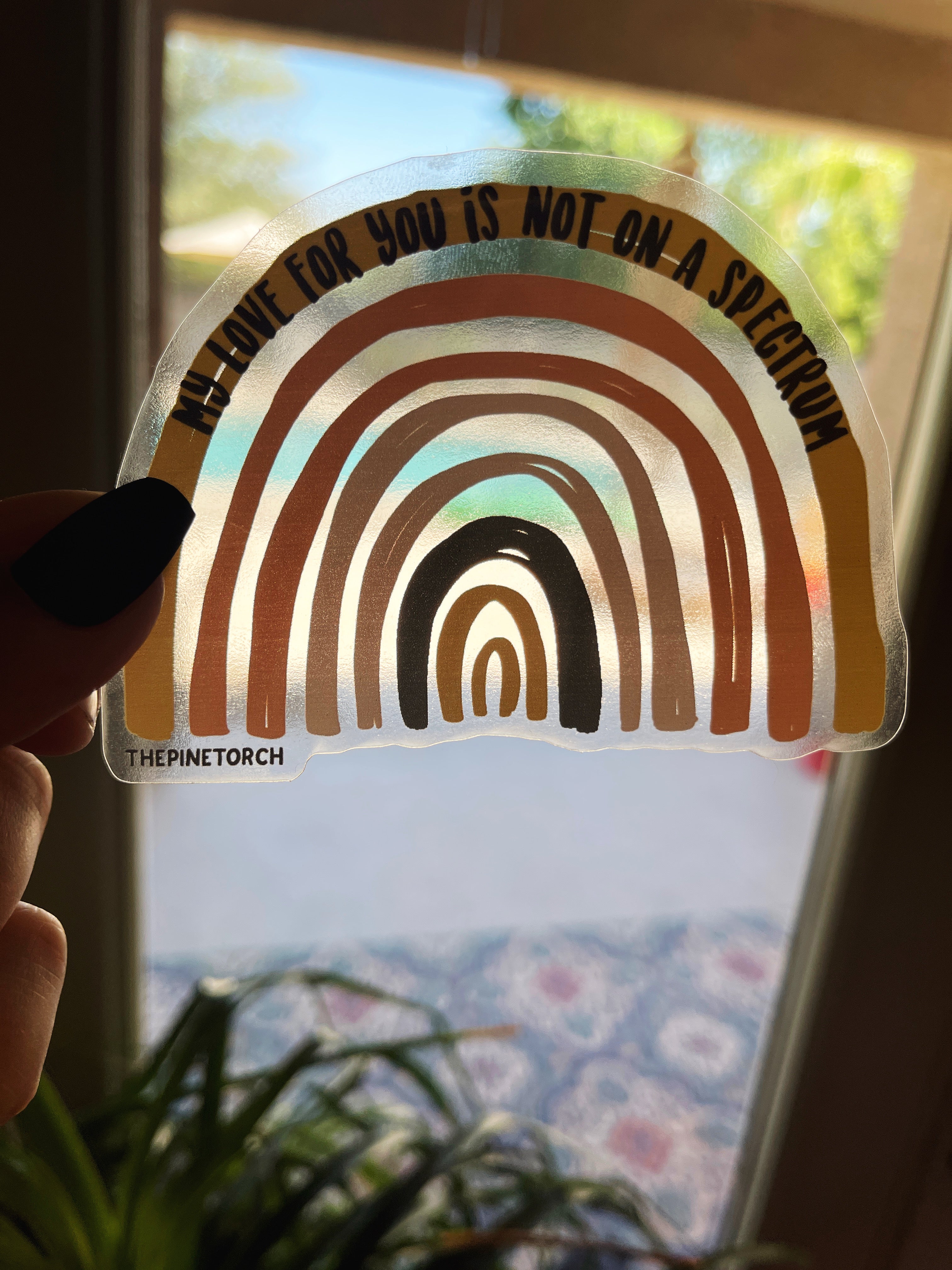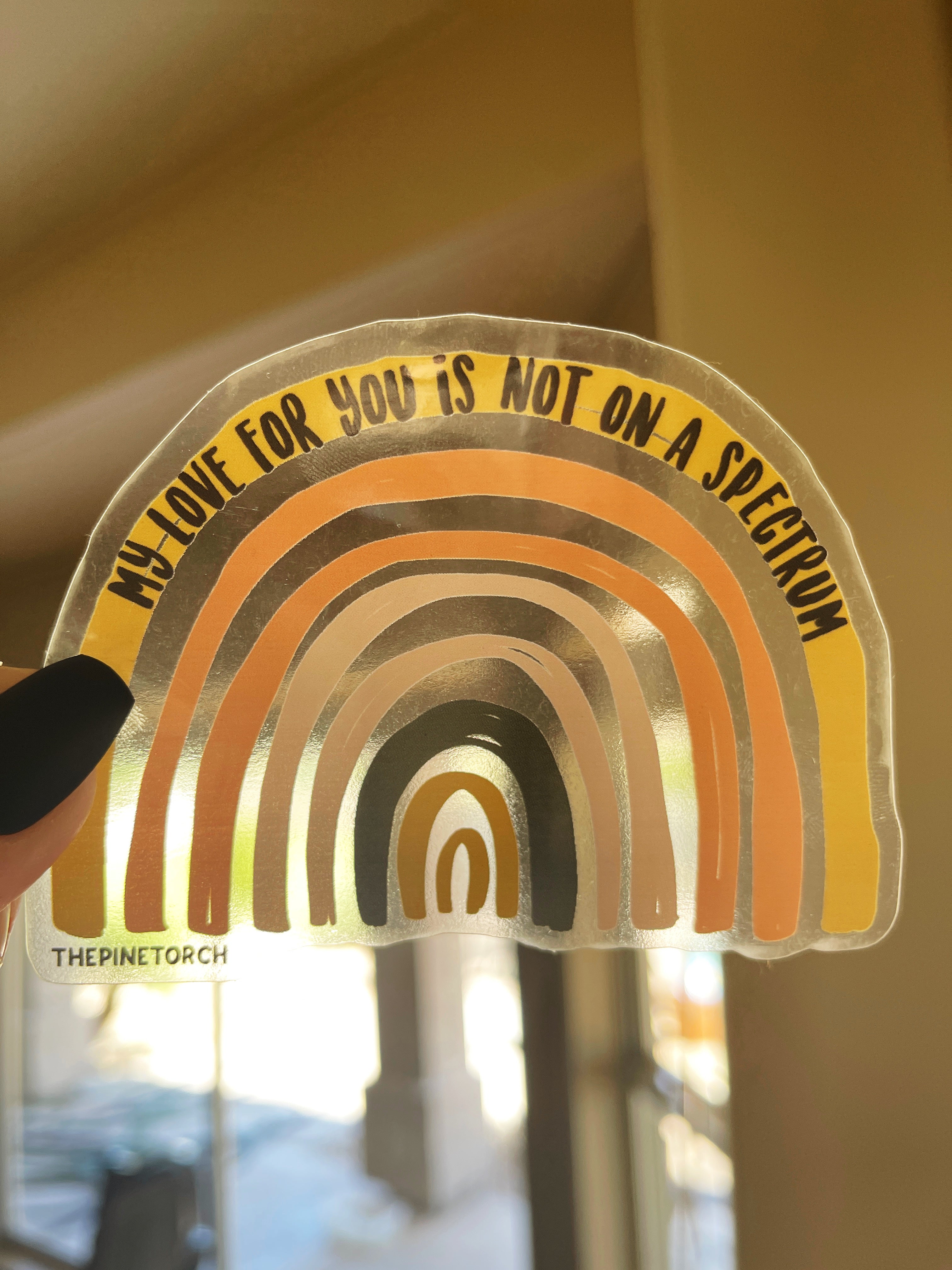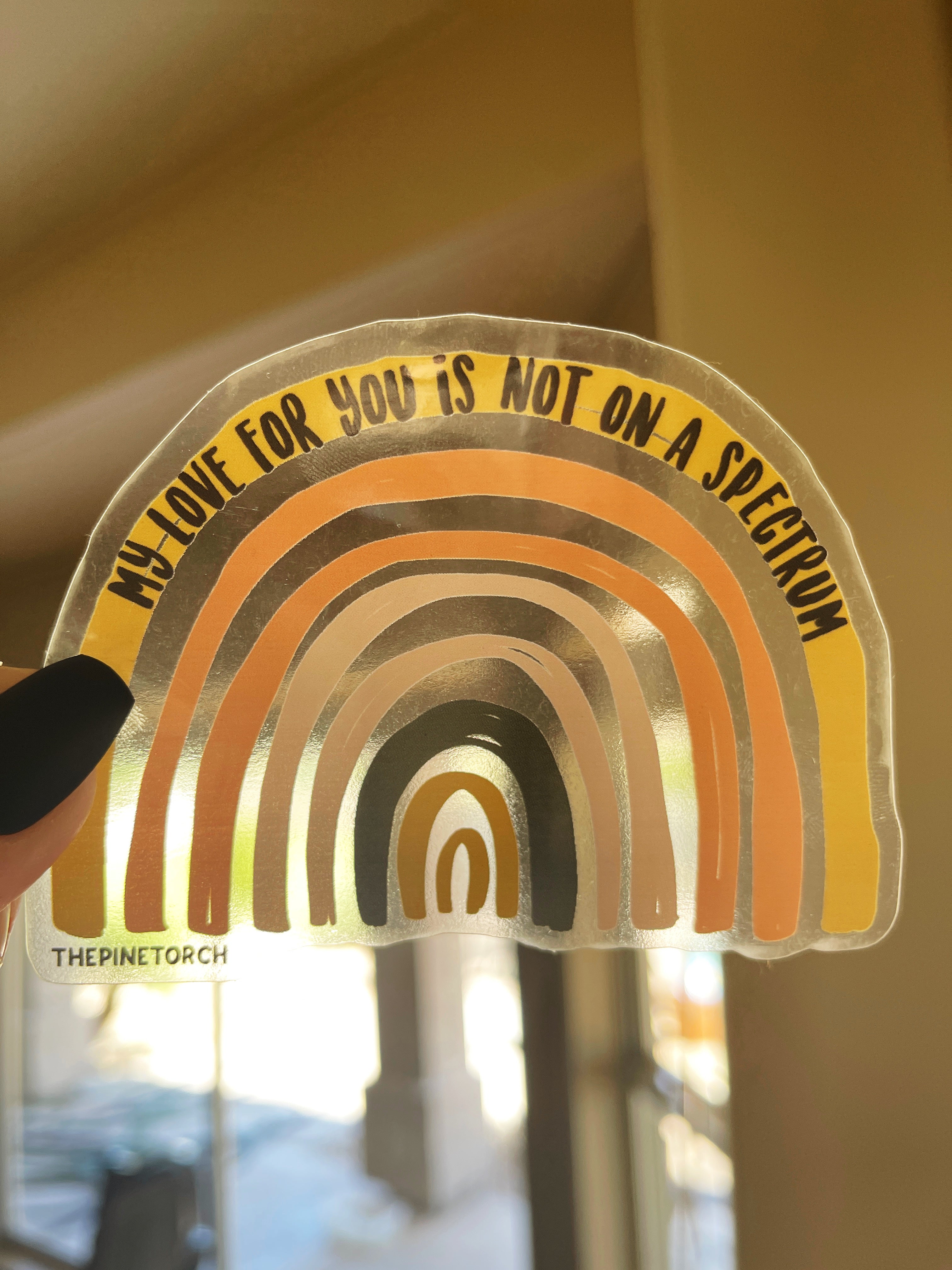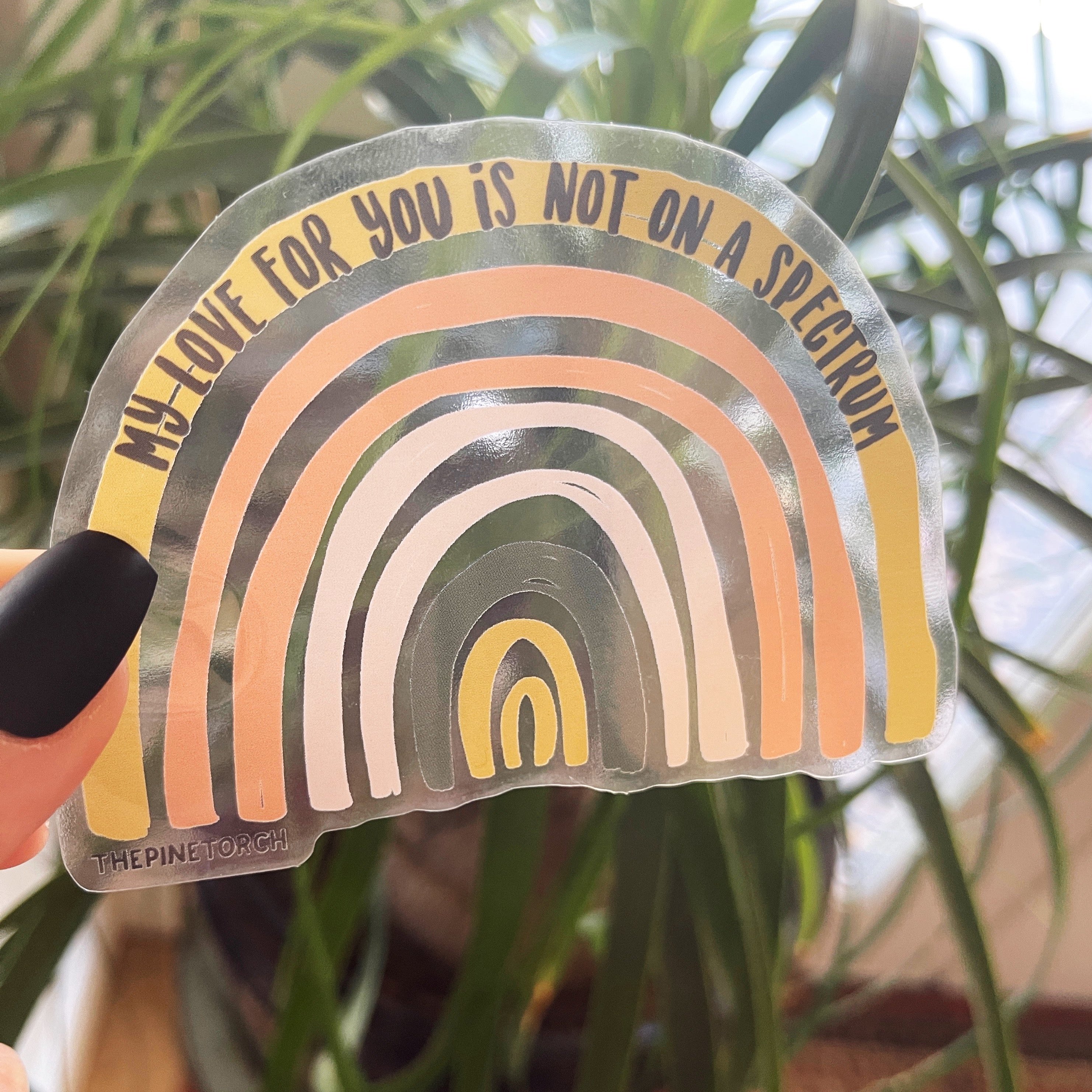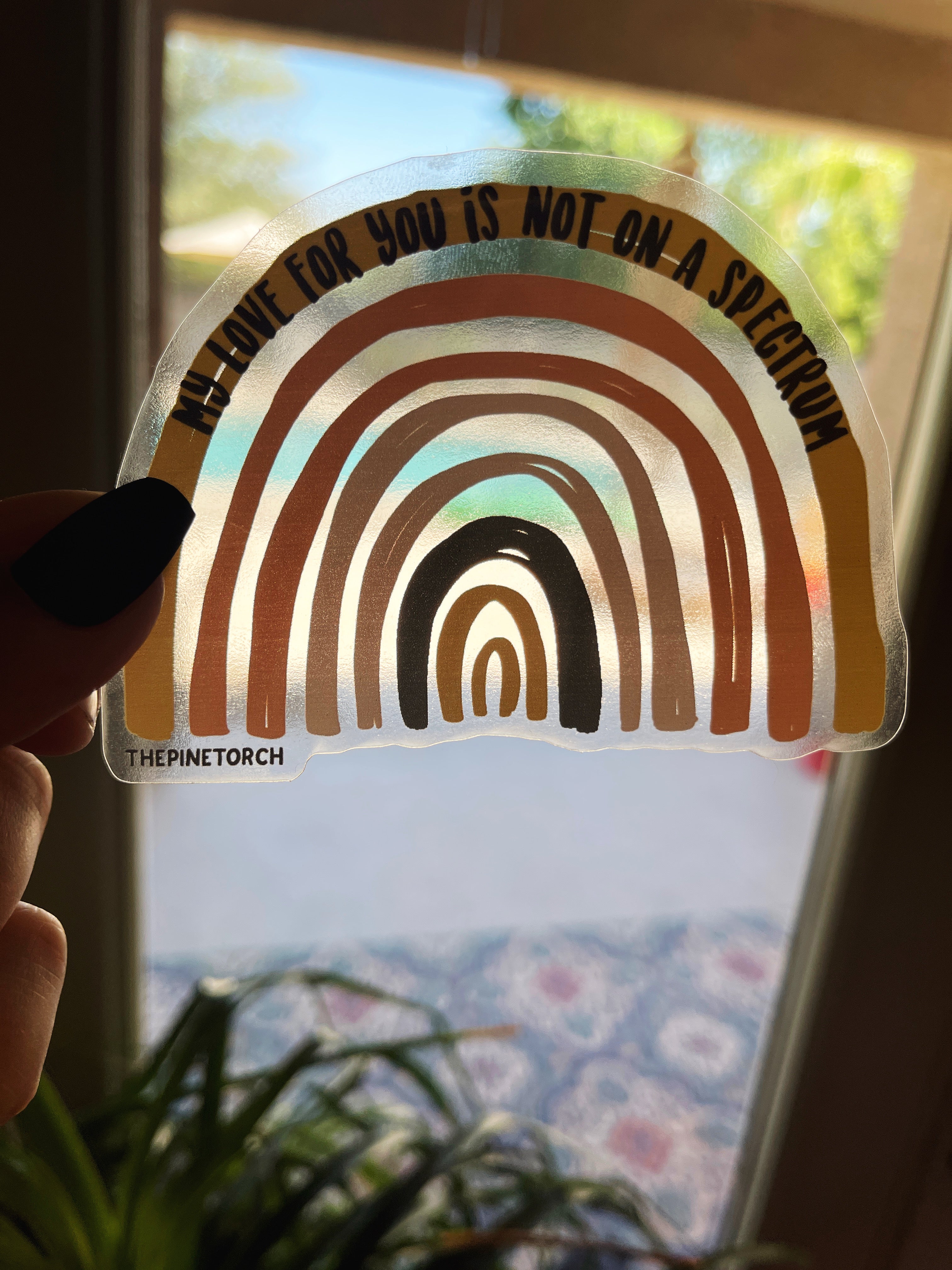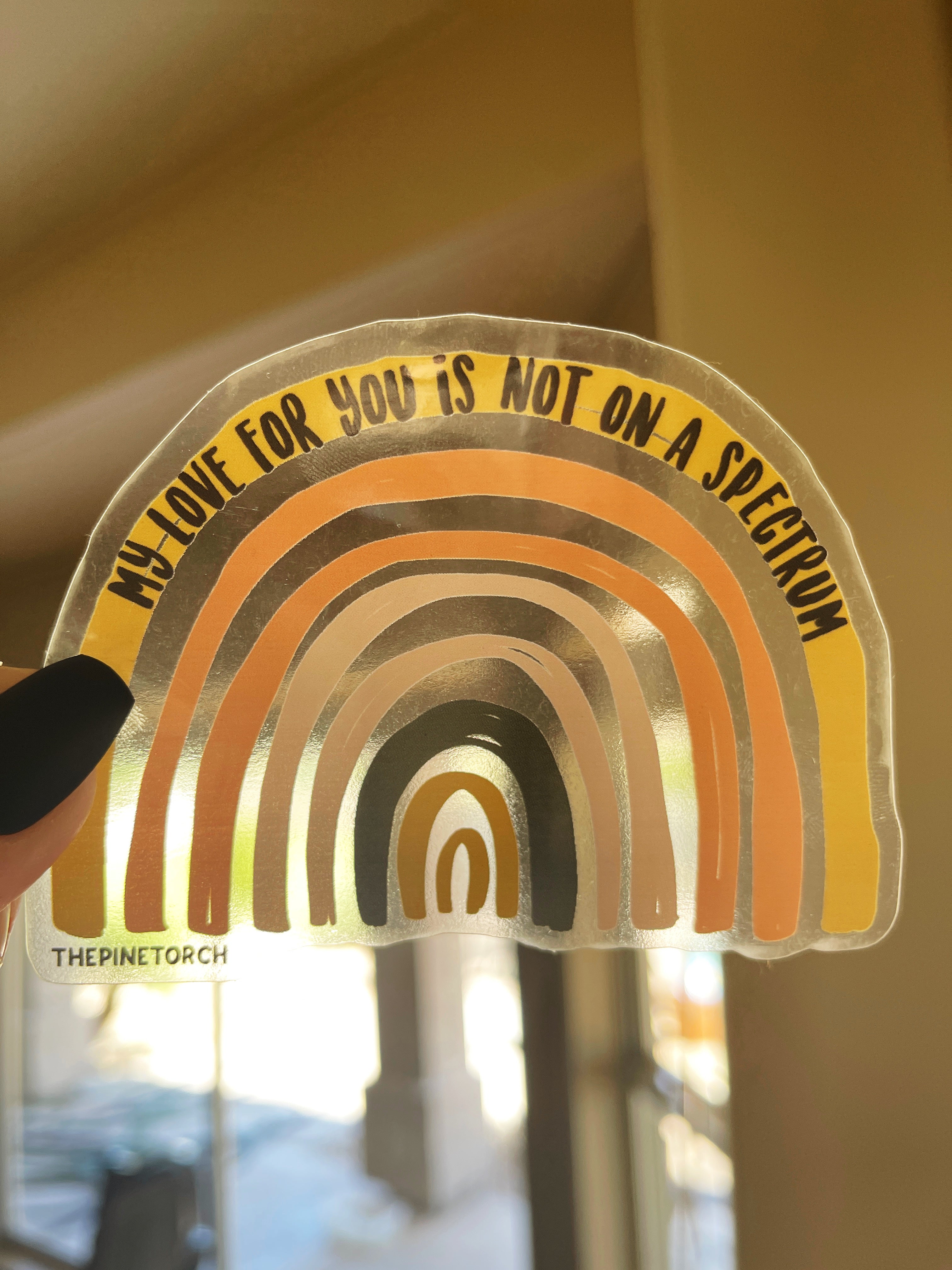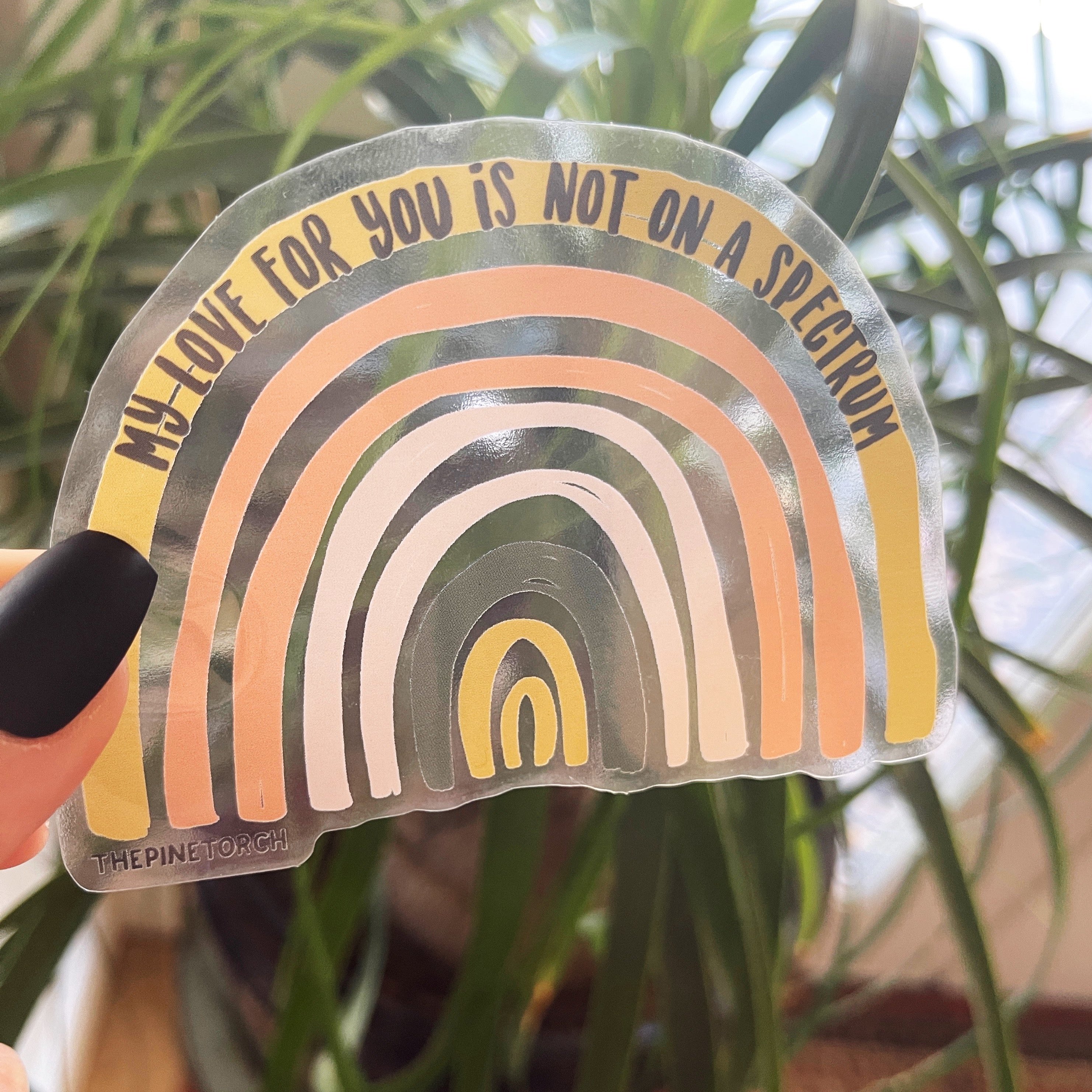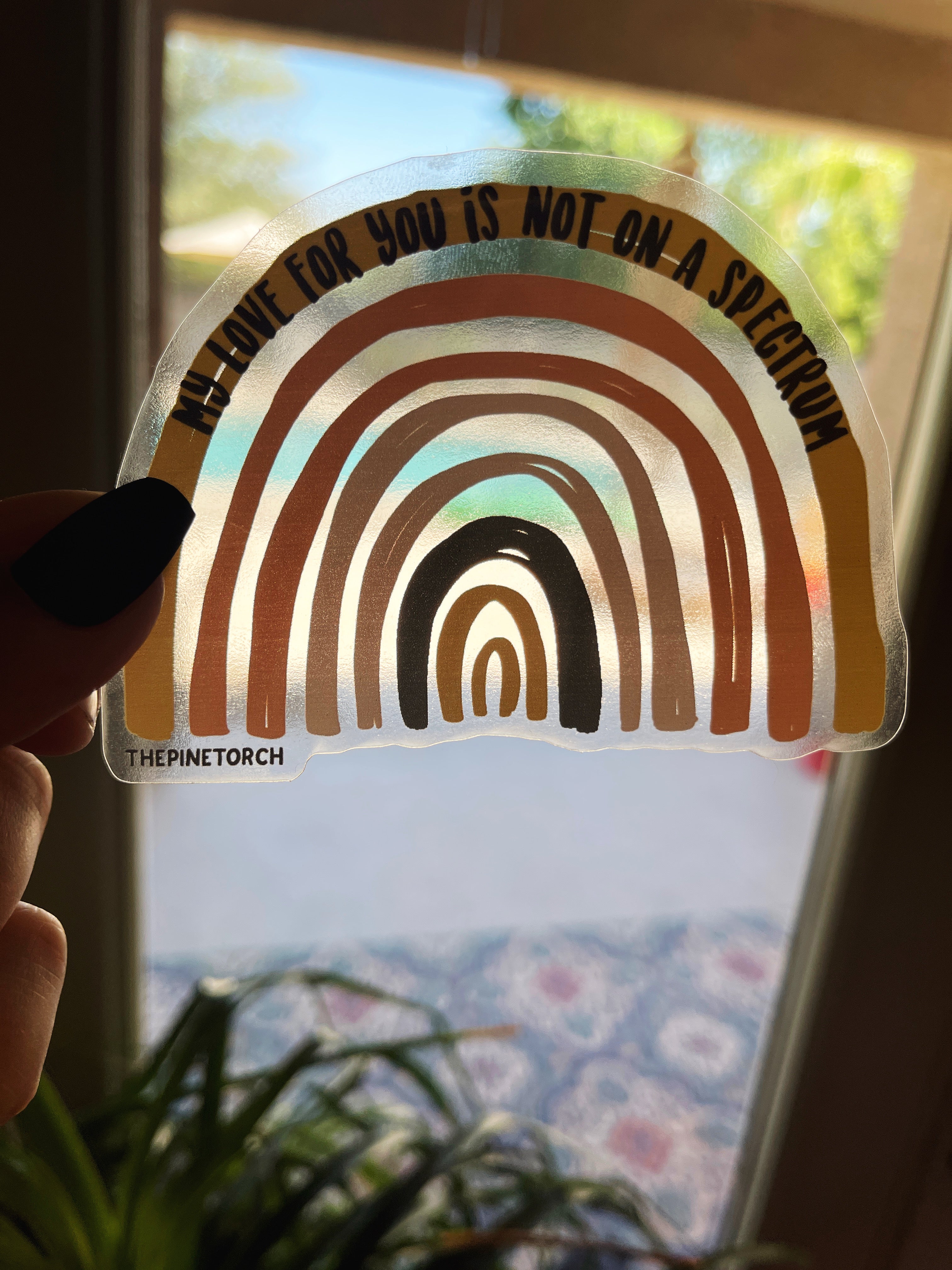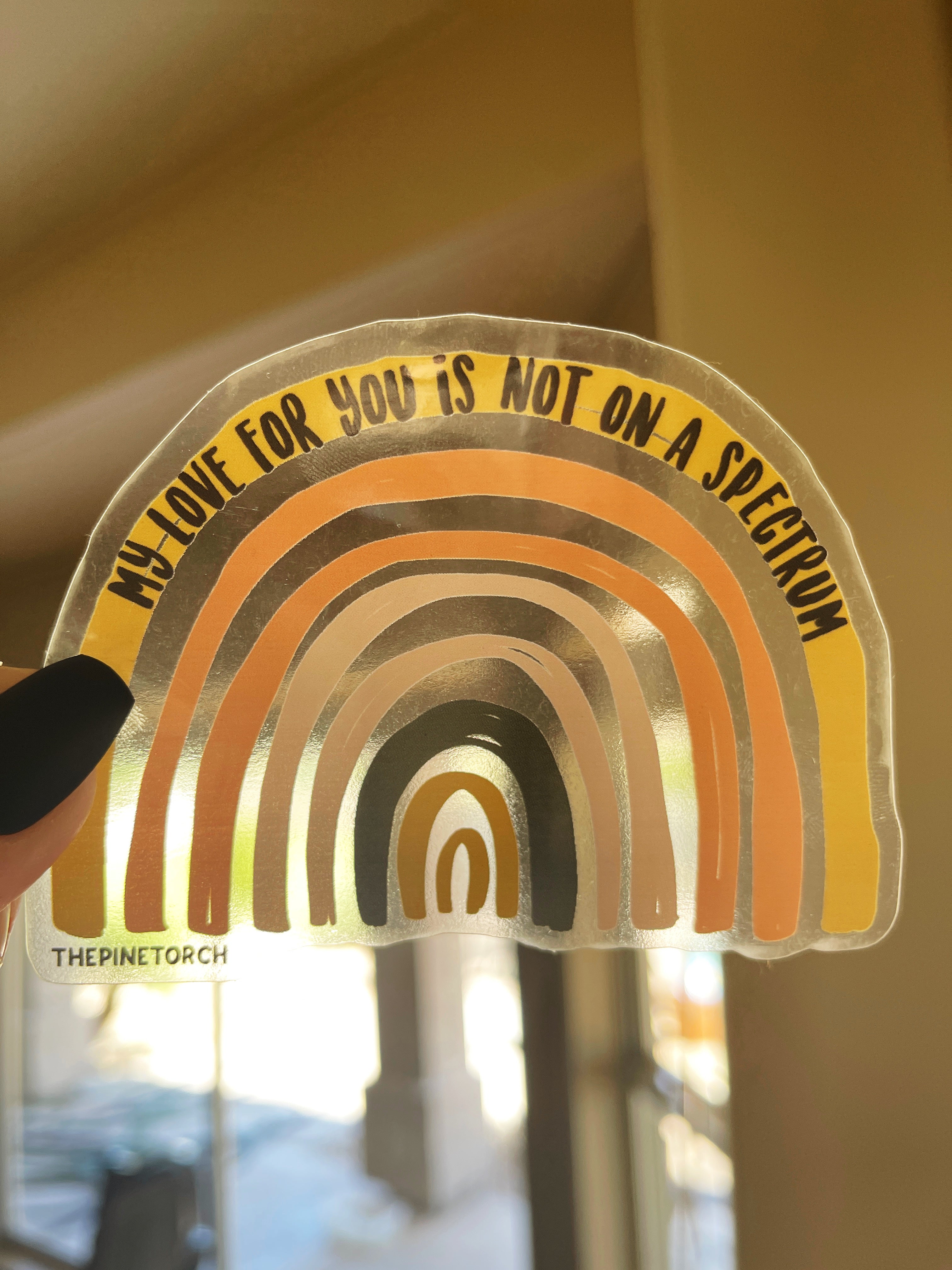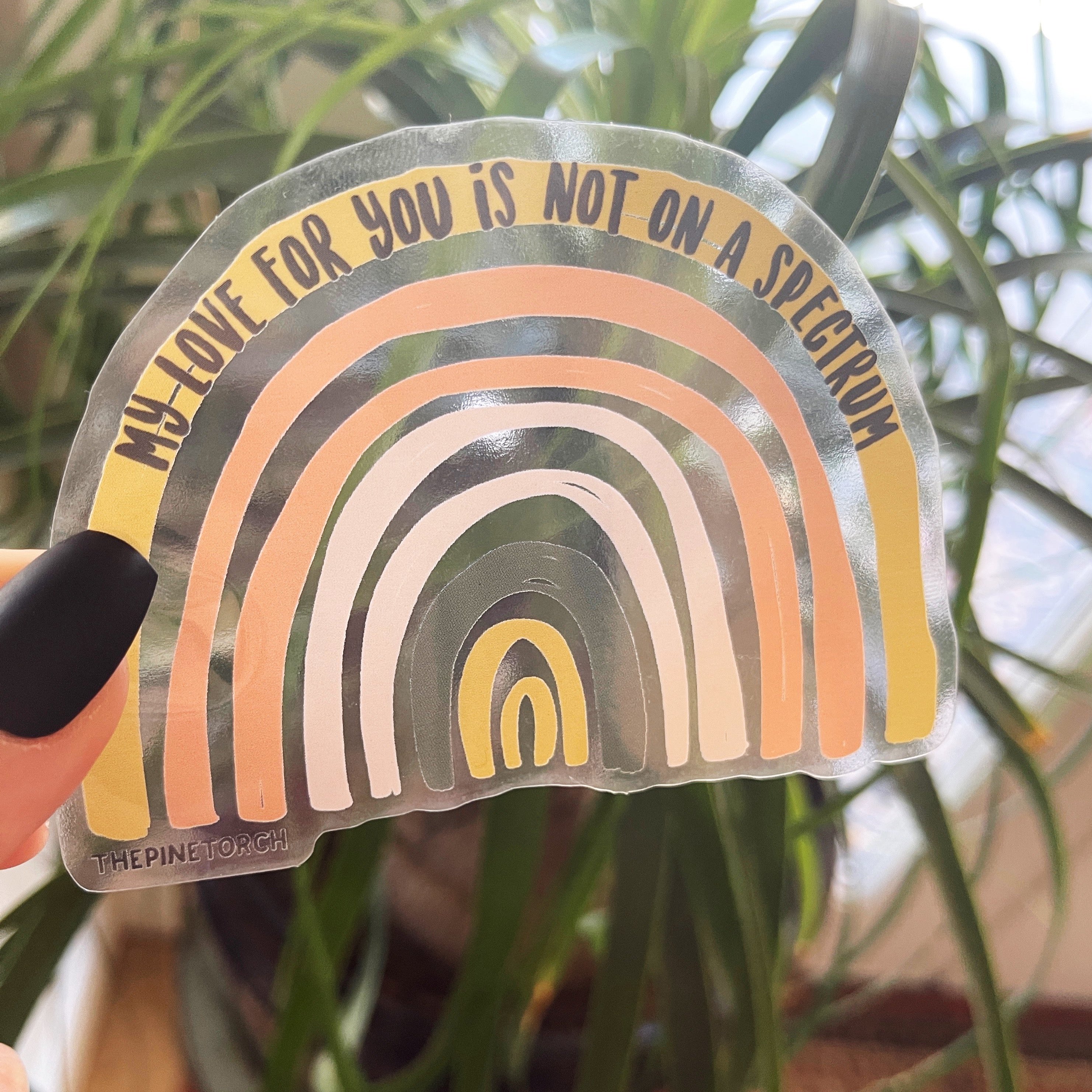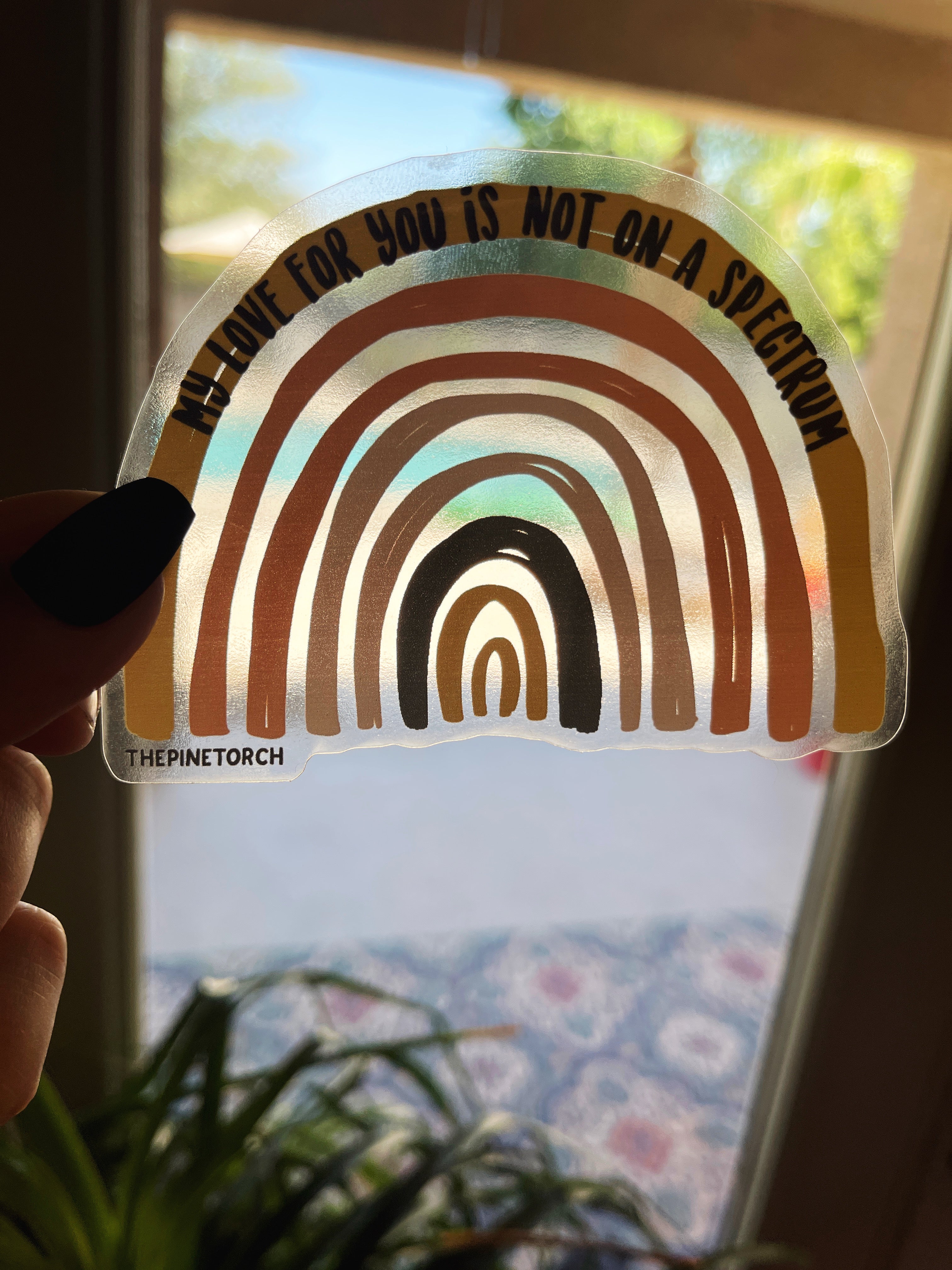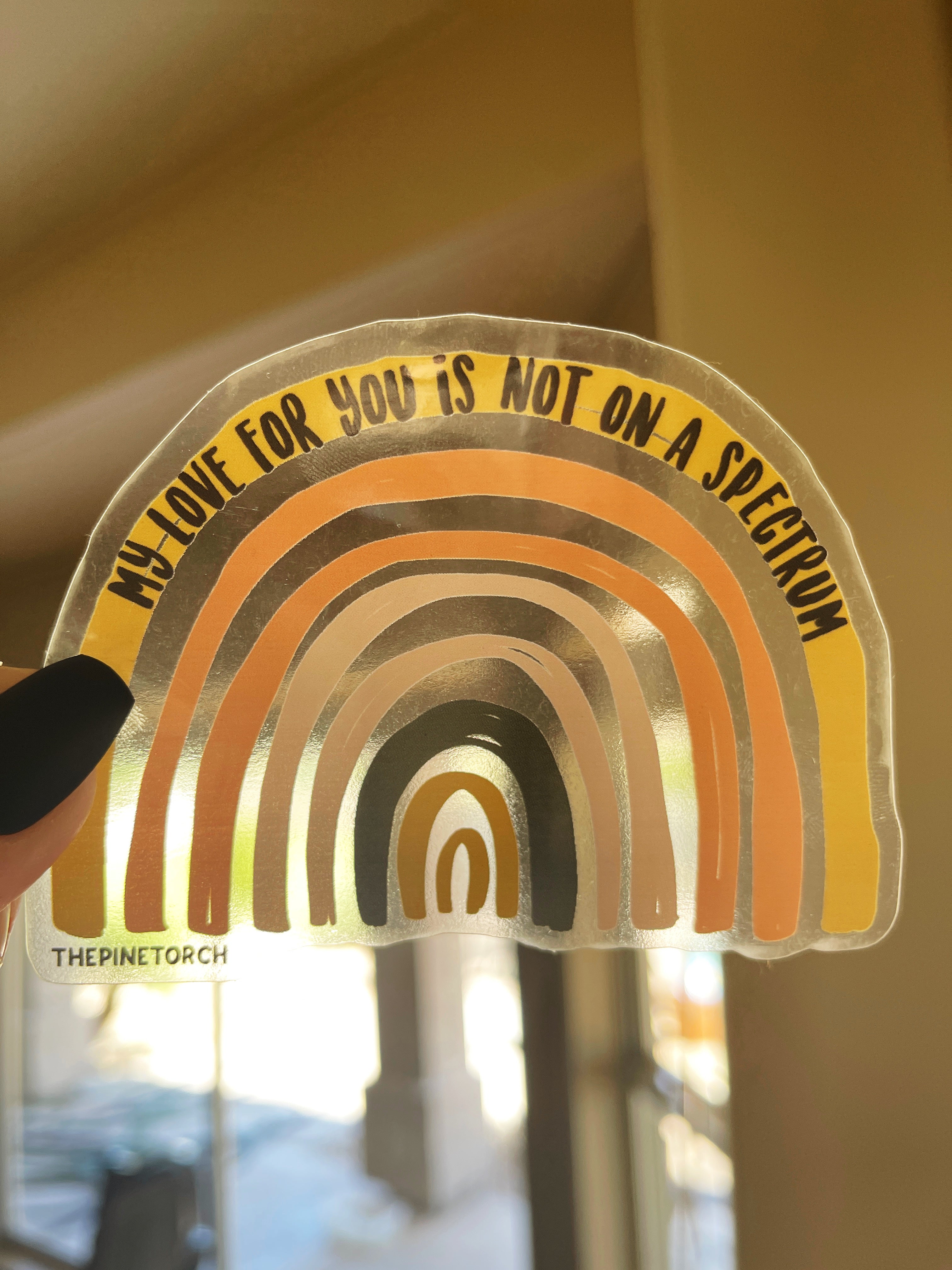 MY LOVE FOR YOU IS NOT ON A SPECTRUM (AUTISM) « CLEAR STICKER »
STICKER COLLECTION « MY LOVE FOR YOU IS NOT ON A SPECTRUM »
MY LOVE FOR YOU IS NOT ON A SPECTRUM - CLEAR, WEATHERPROOF, WATERPROOF STICKER

Our Bestselling Autism Awareness design, now available on an amazing sticker!

Our all new, limited edition stickers are holographic and psychedelic. Now you can take our artwork with you wherever you go!

• 4.1"x3"
• Clear!
• Waterproof
• Weatherproof (UV protected against sunlight)
• Improves your vibes

After years of you asking, we have decided to offer the coolest, most durable, and unique stickers. Our waterproof, weather-proof UV screening helps keep your sticker protected from the weather and the sunlight. Stick these works of art on your laptop, phone, skateboard, gadgets, water bottle, car window, or anywhere you can think of!

Collect them all! Stay tuned for new stickers!