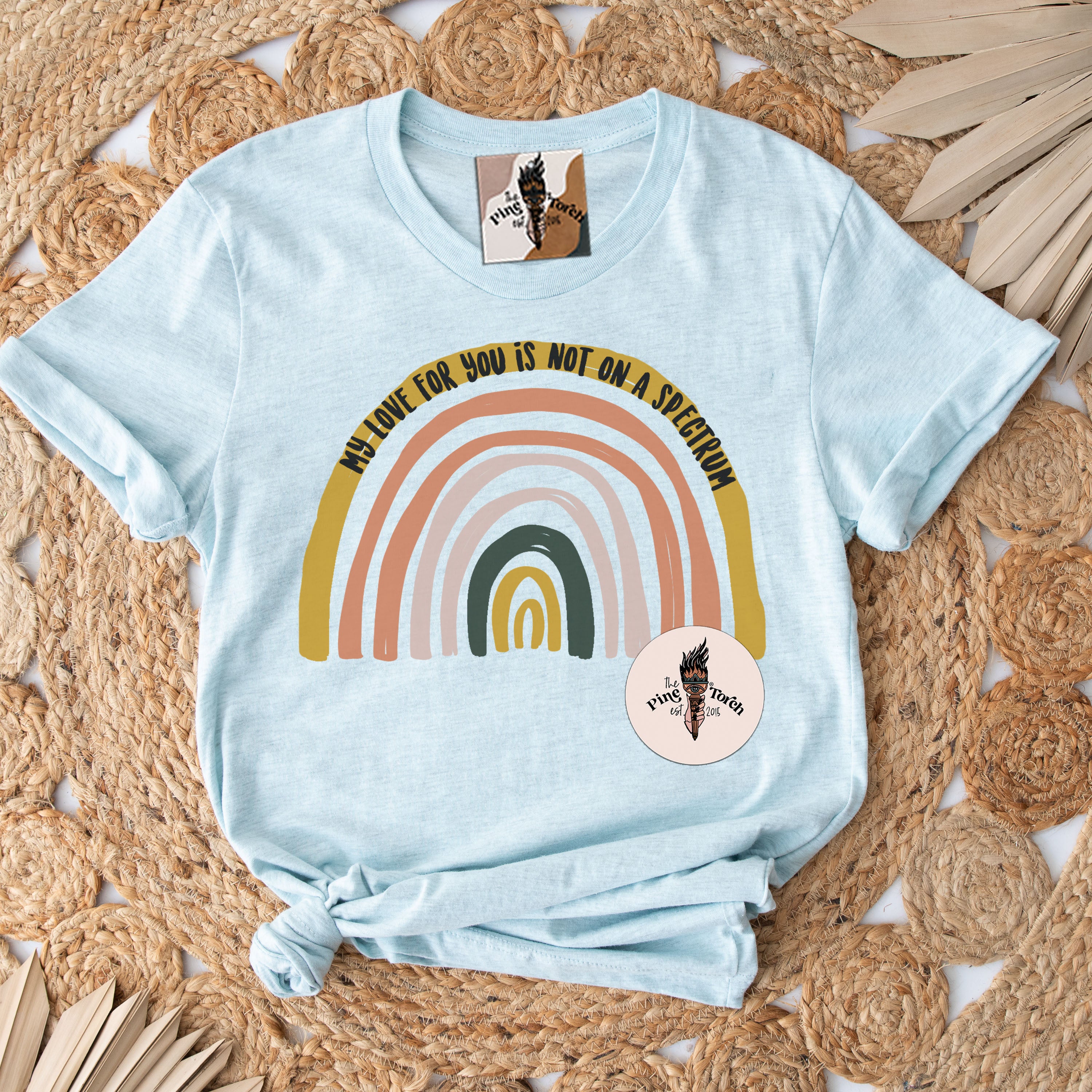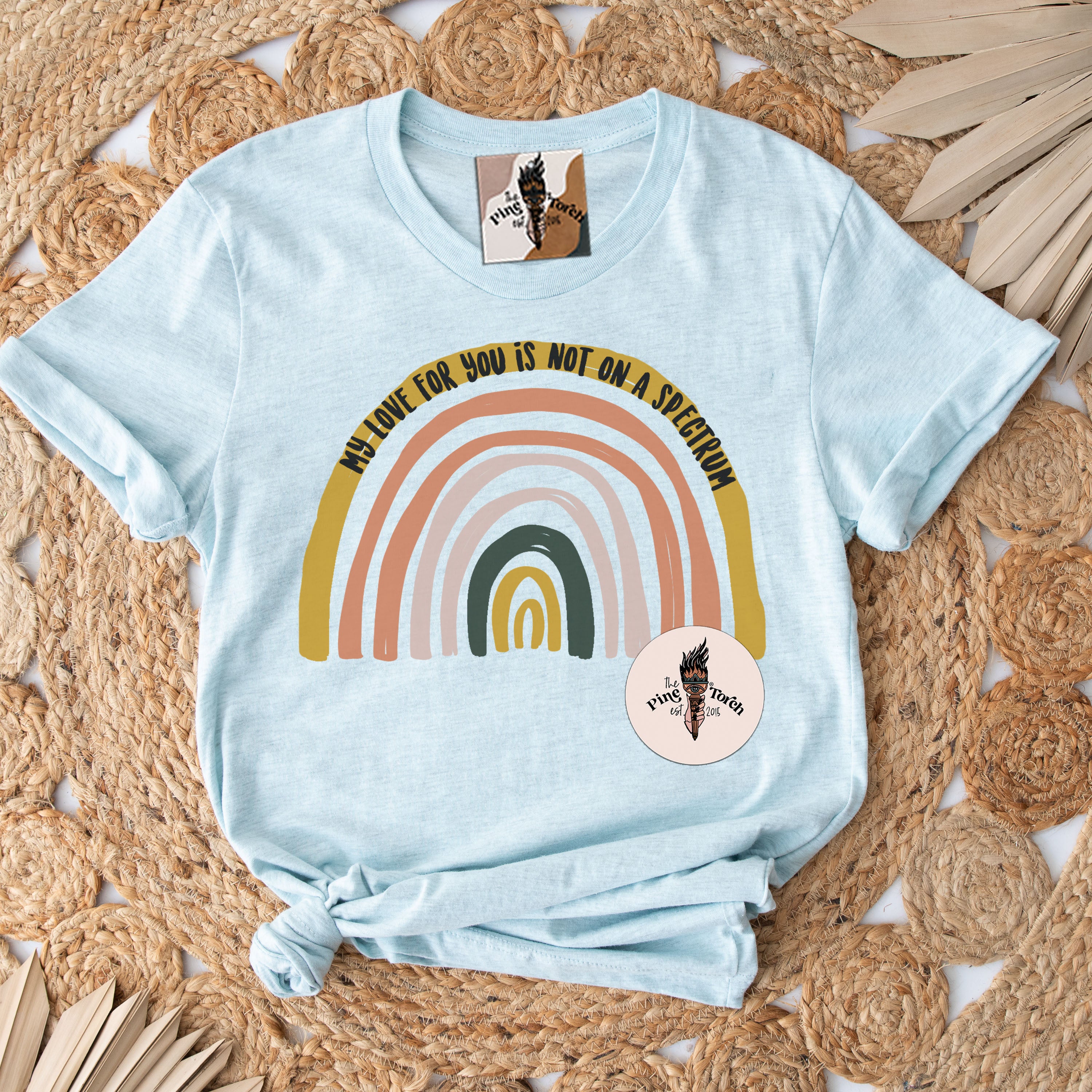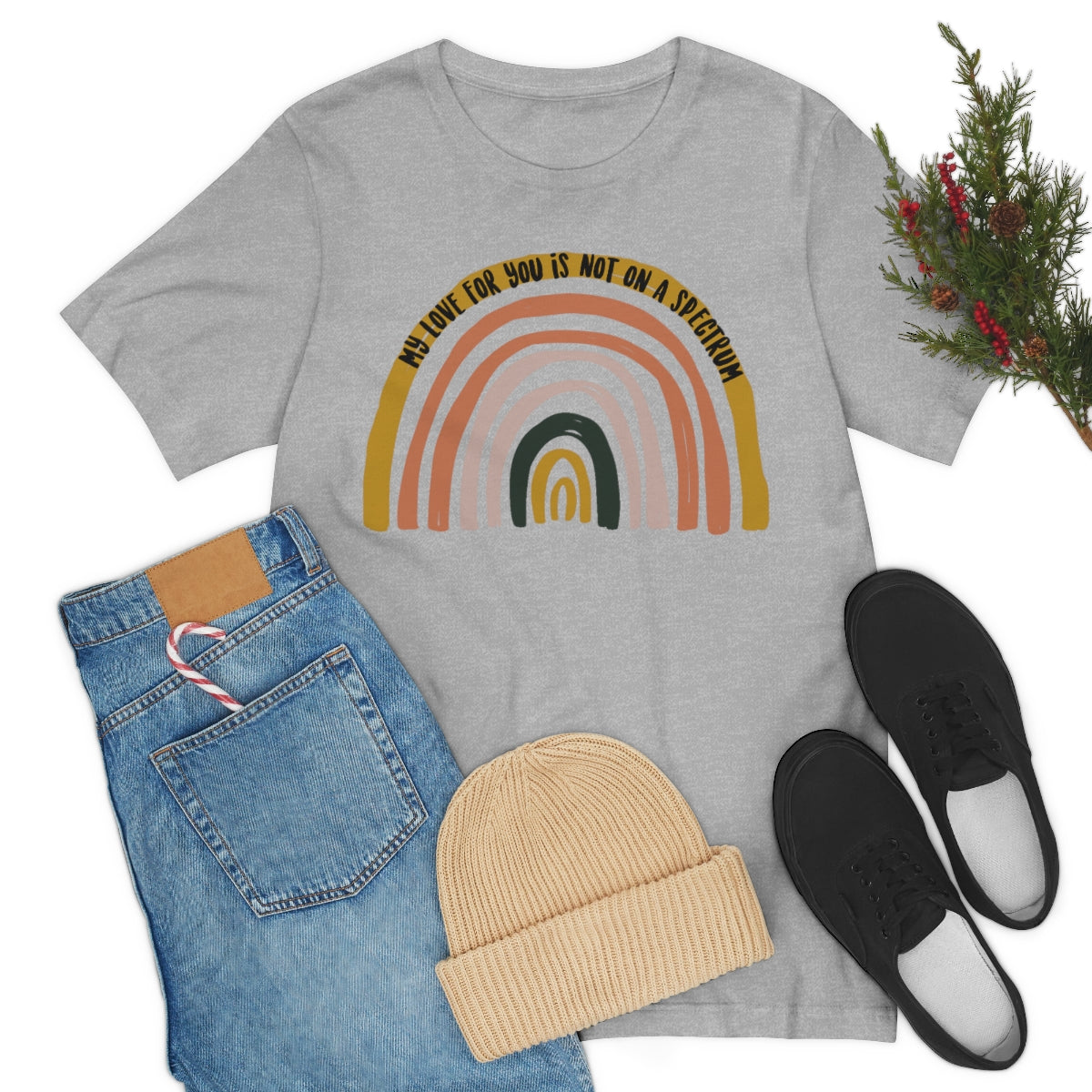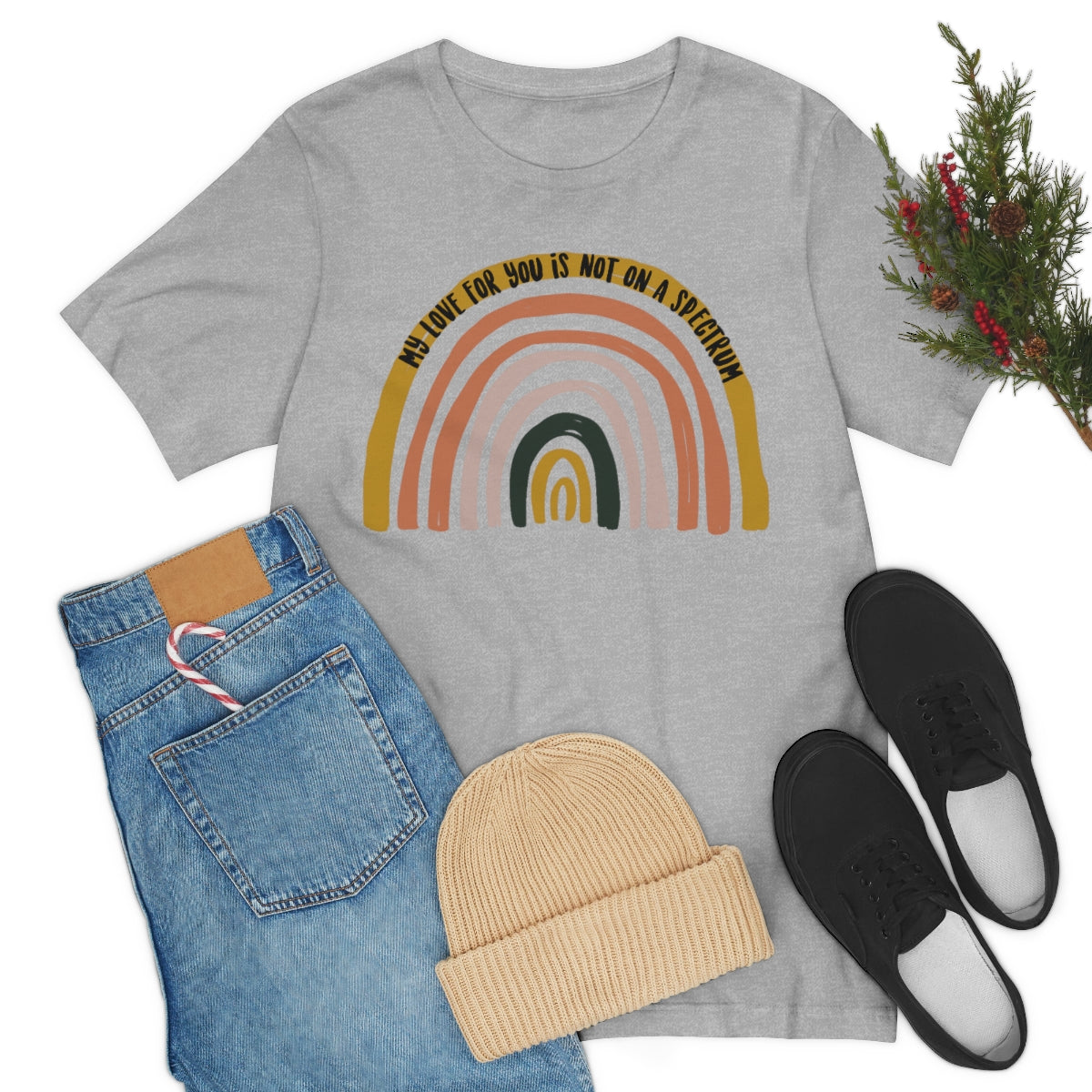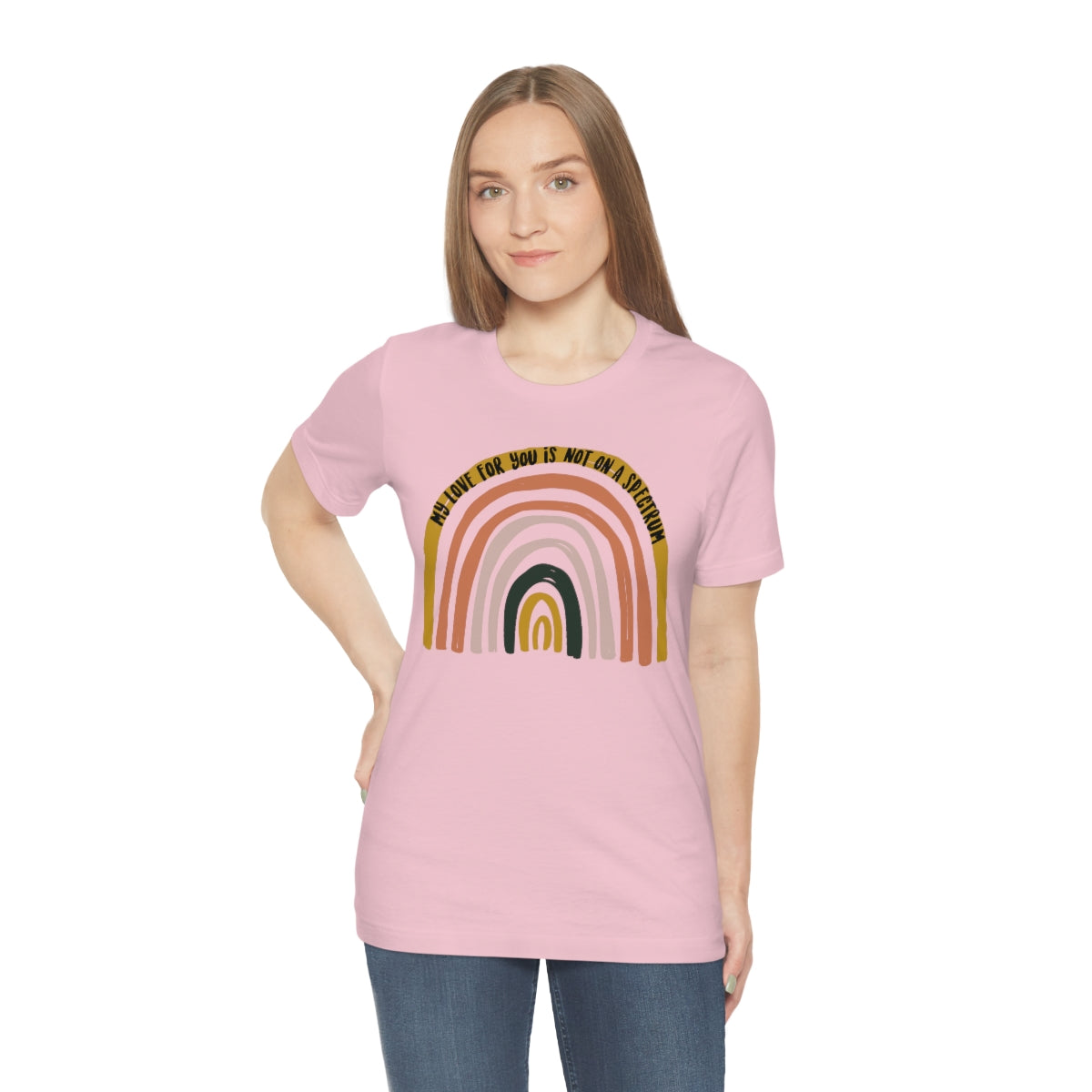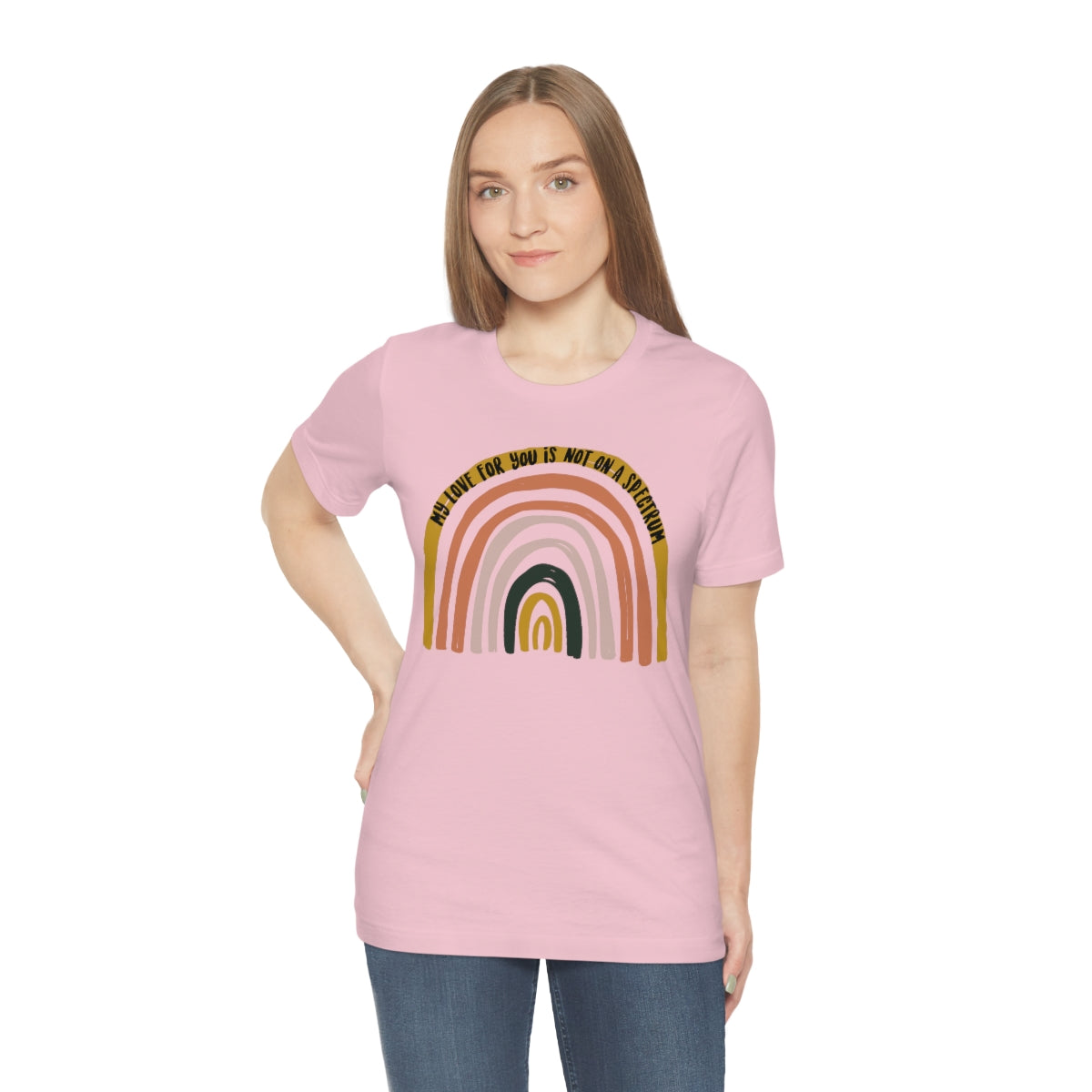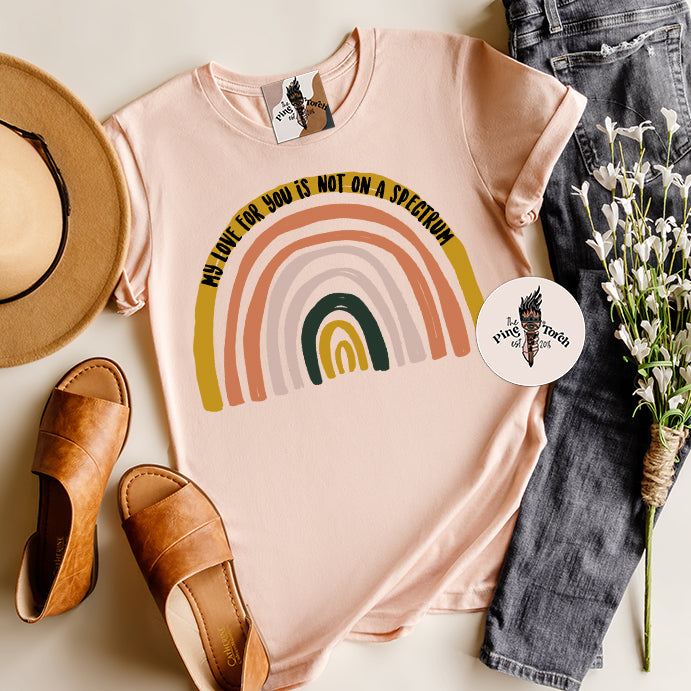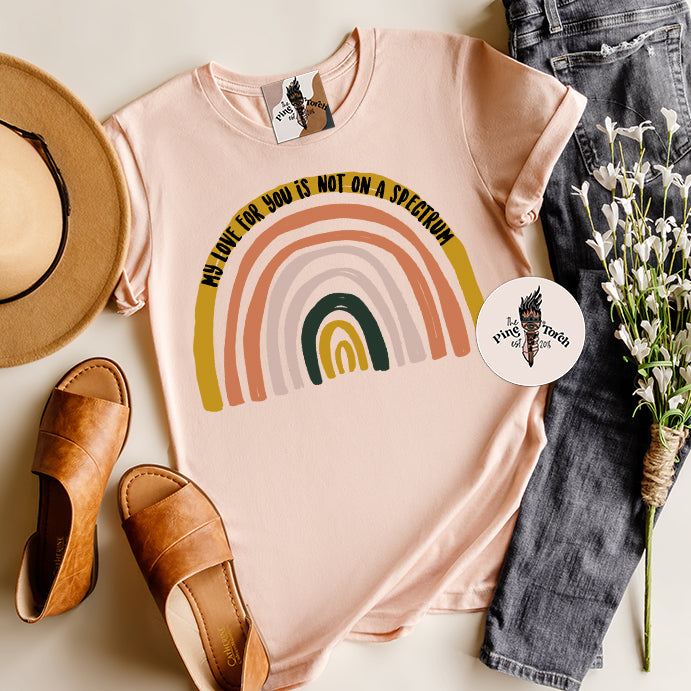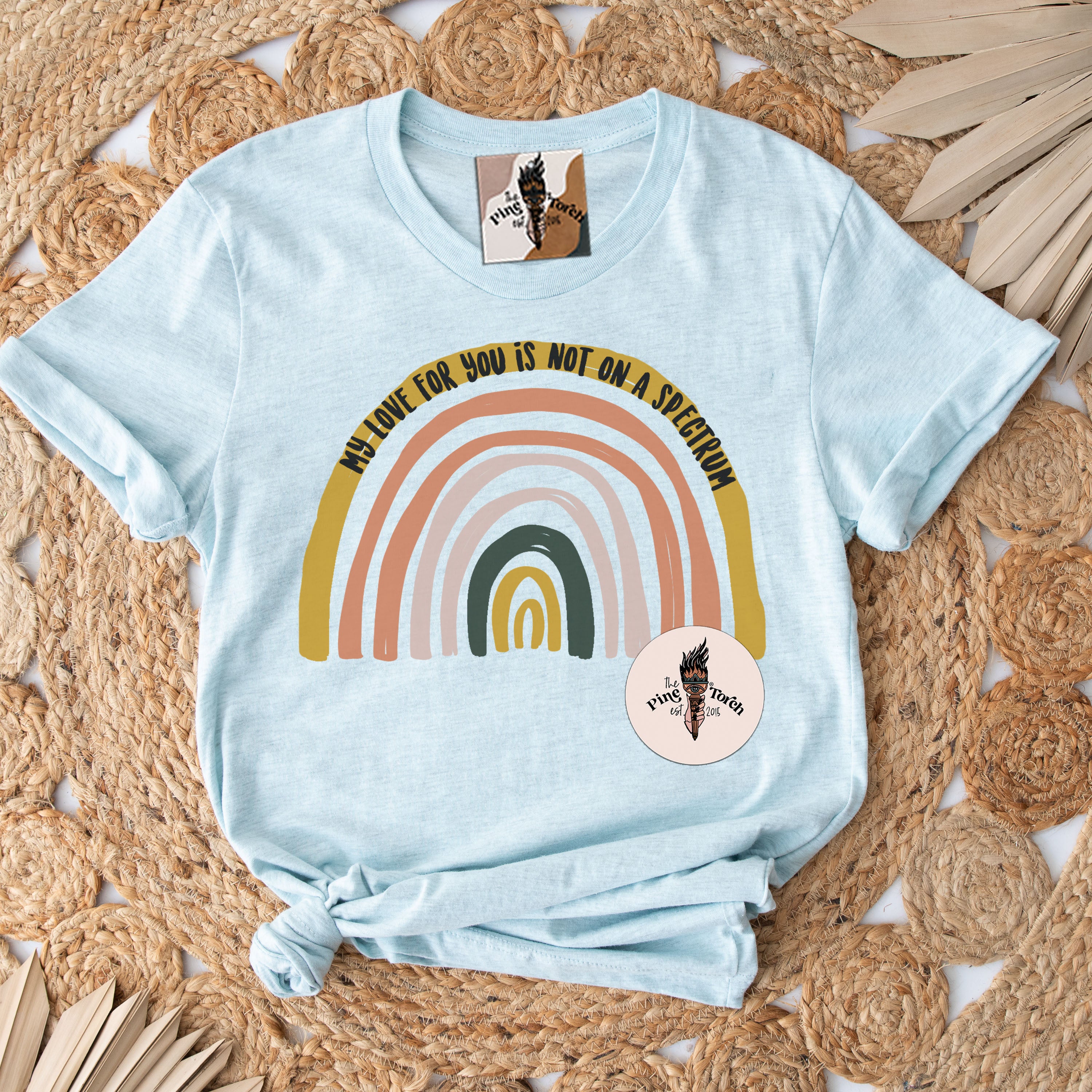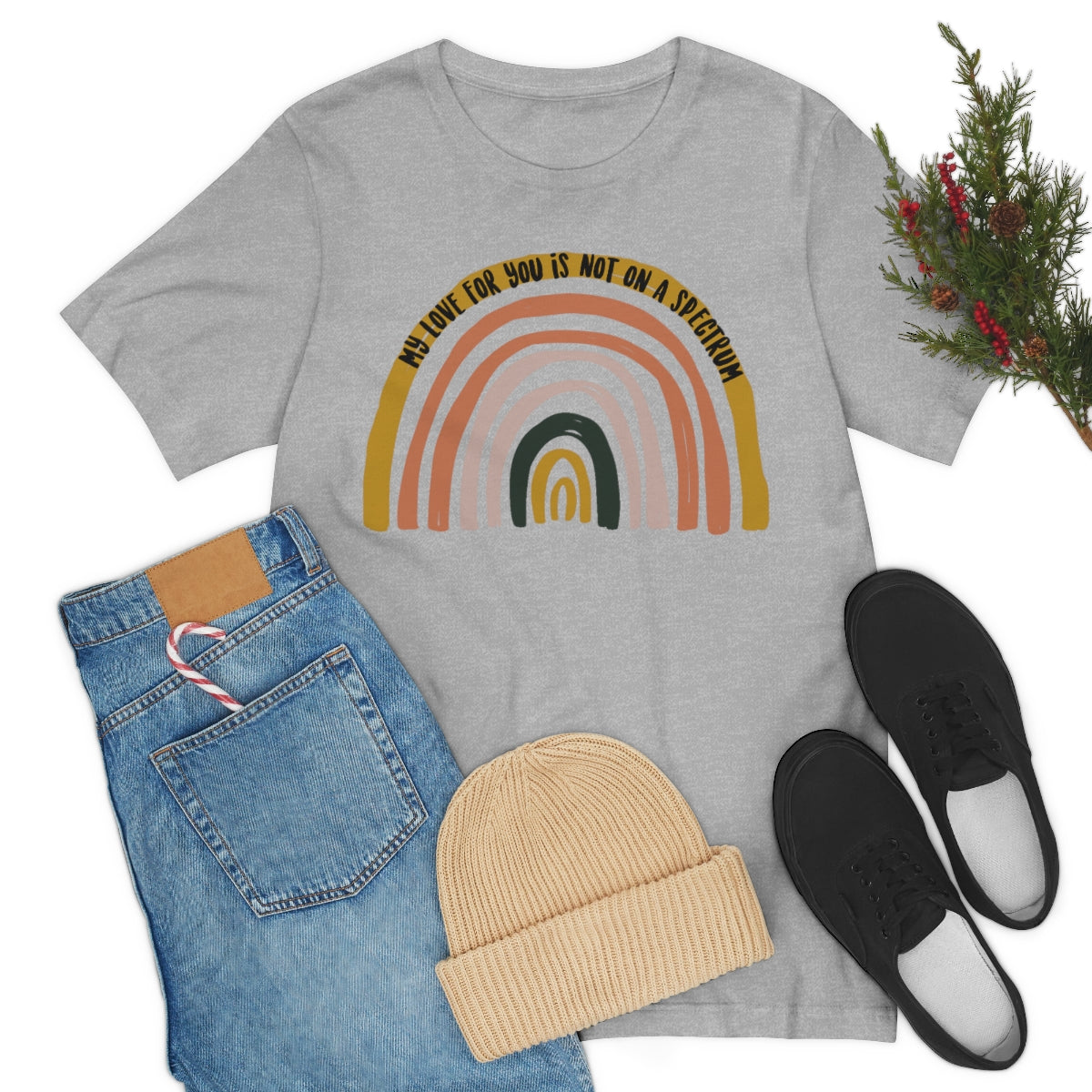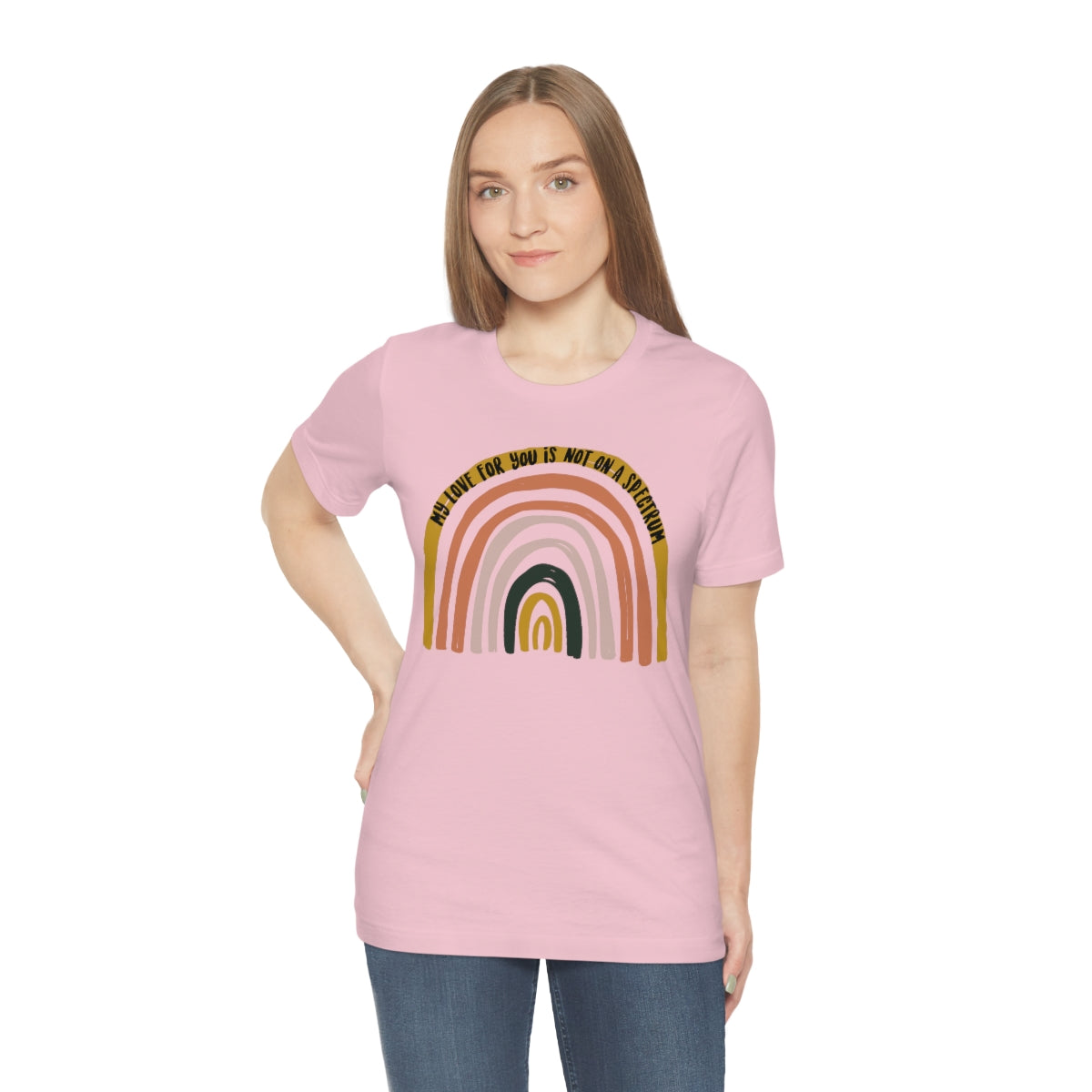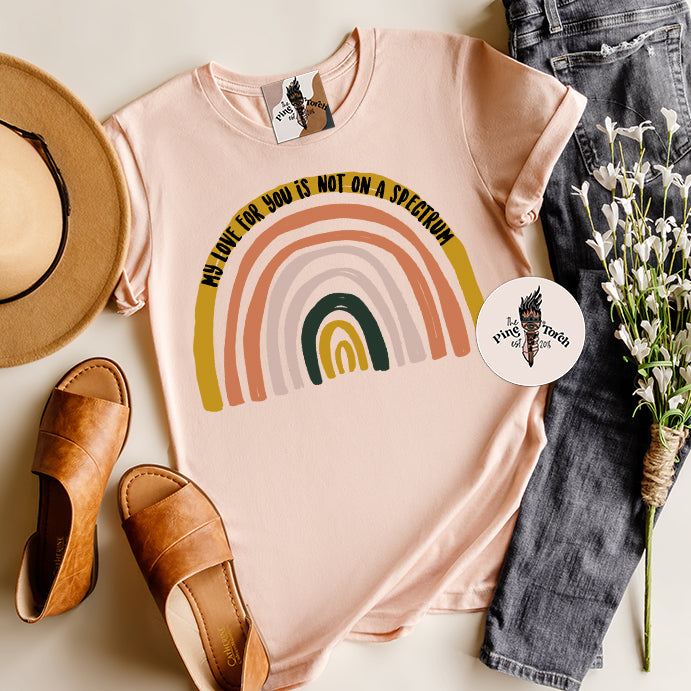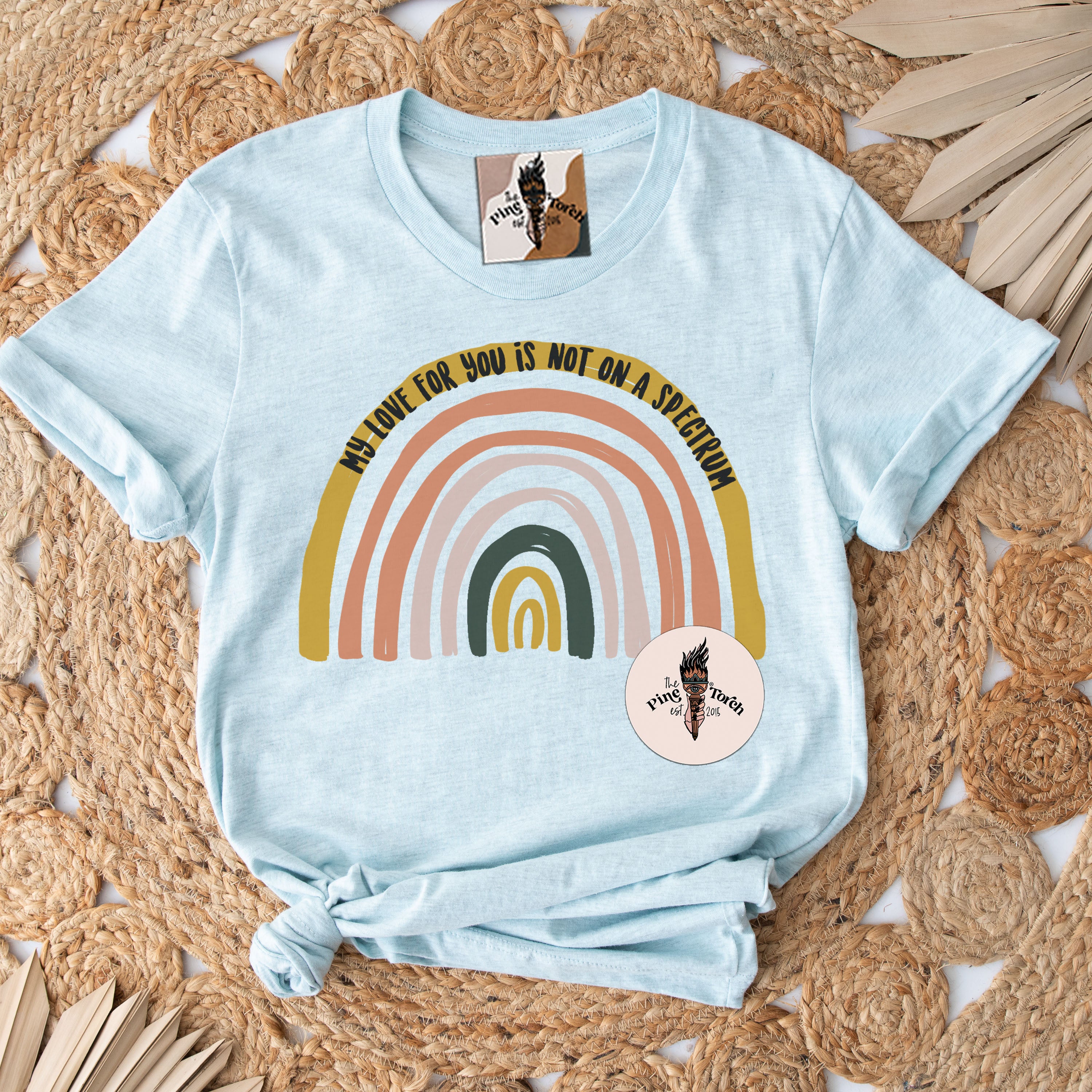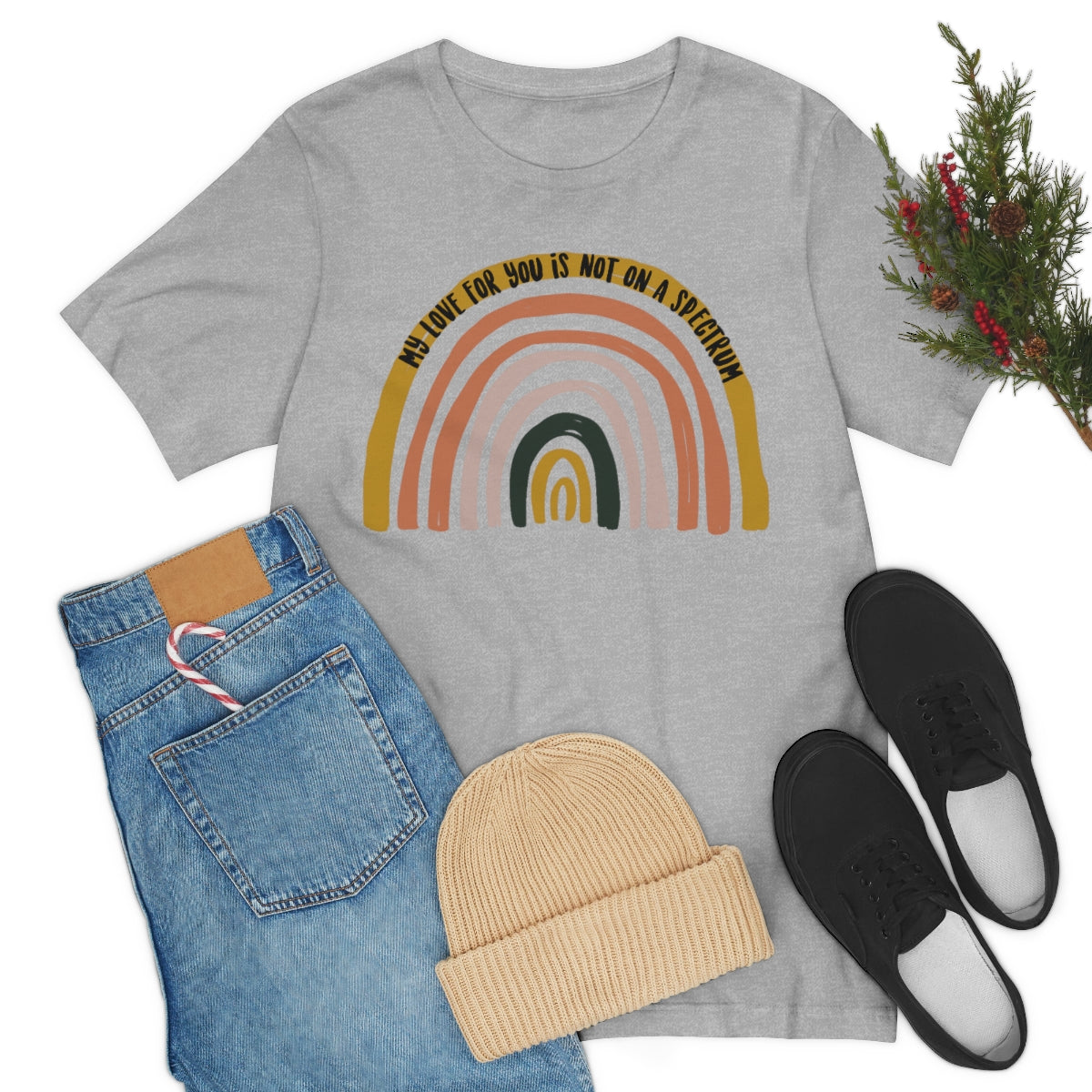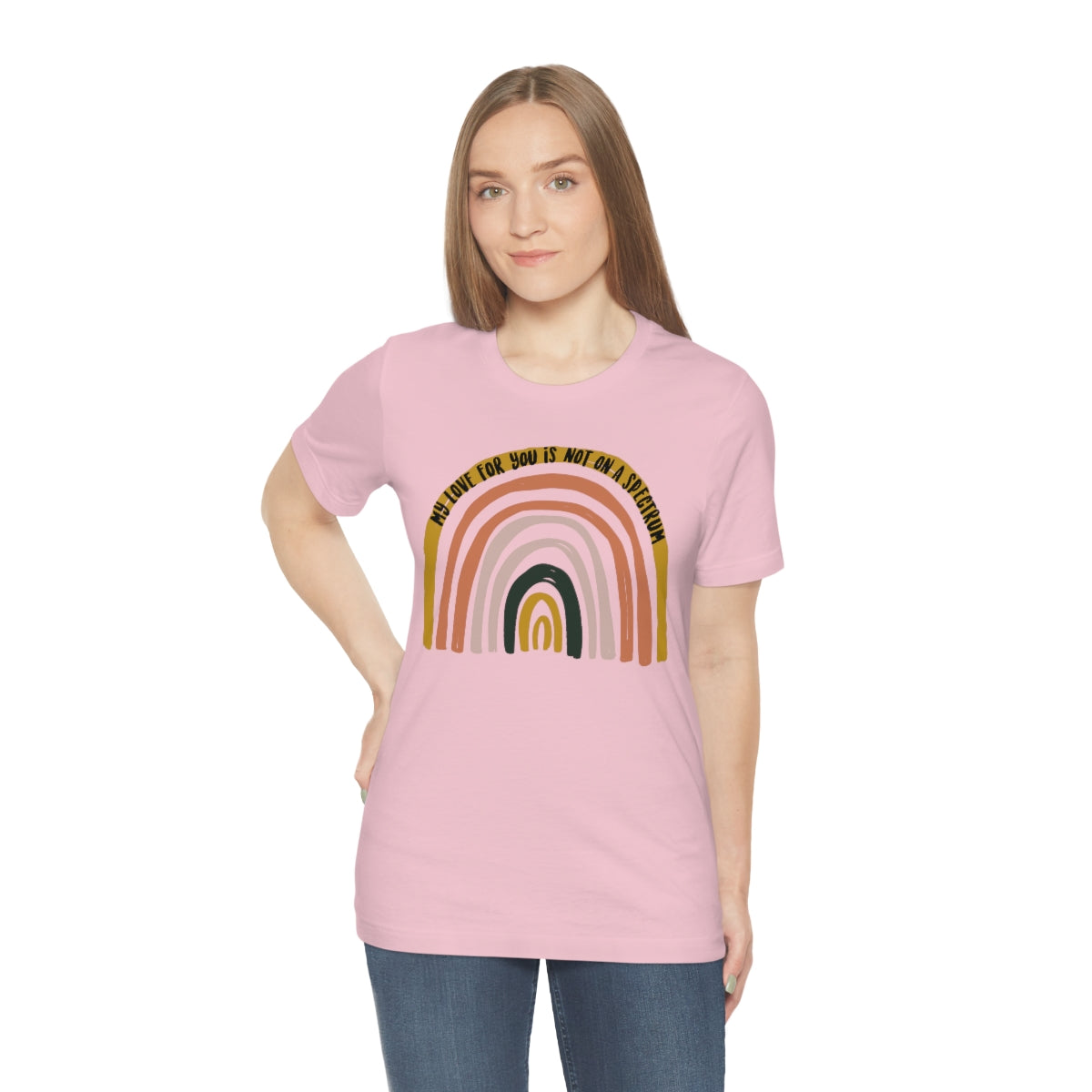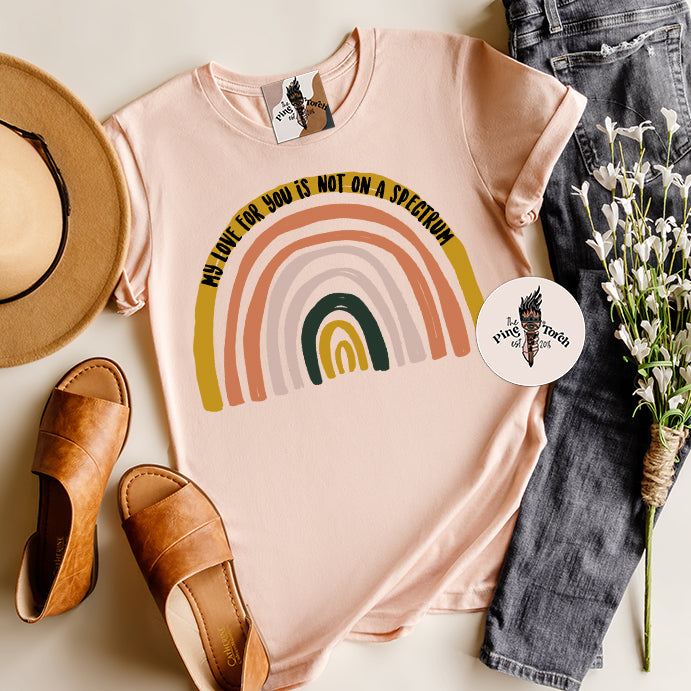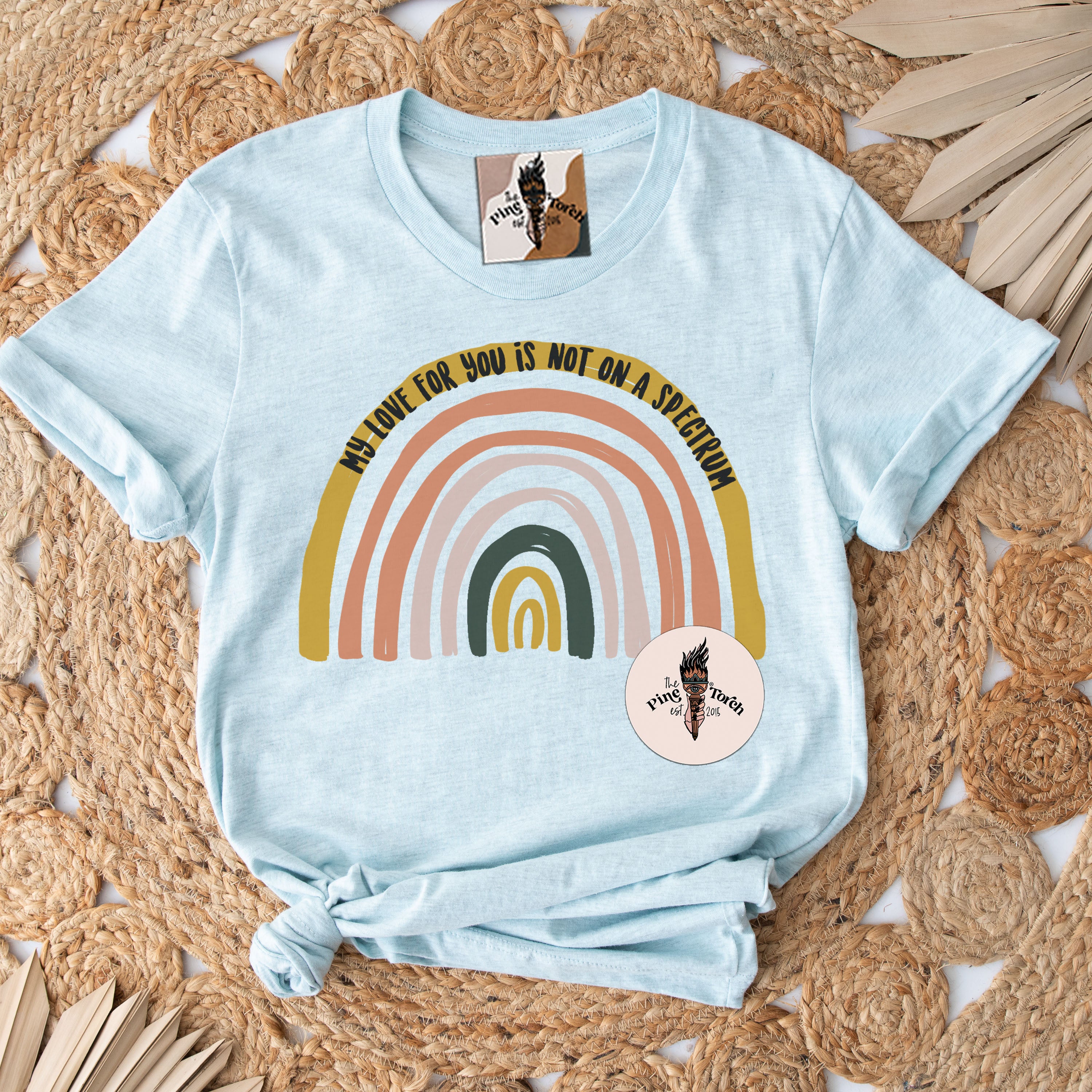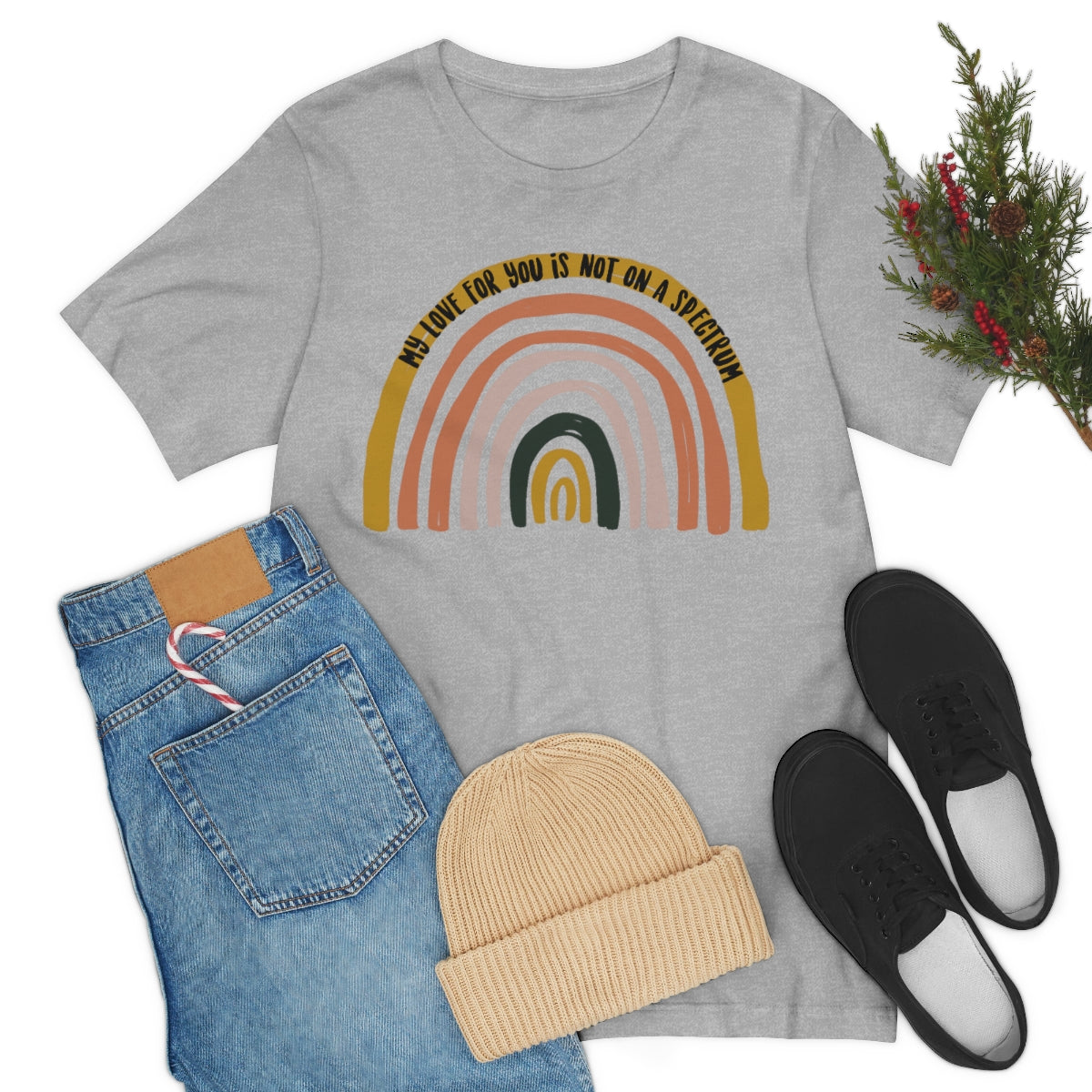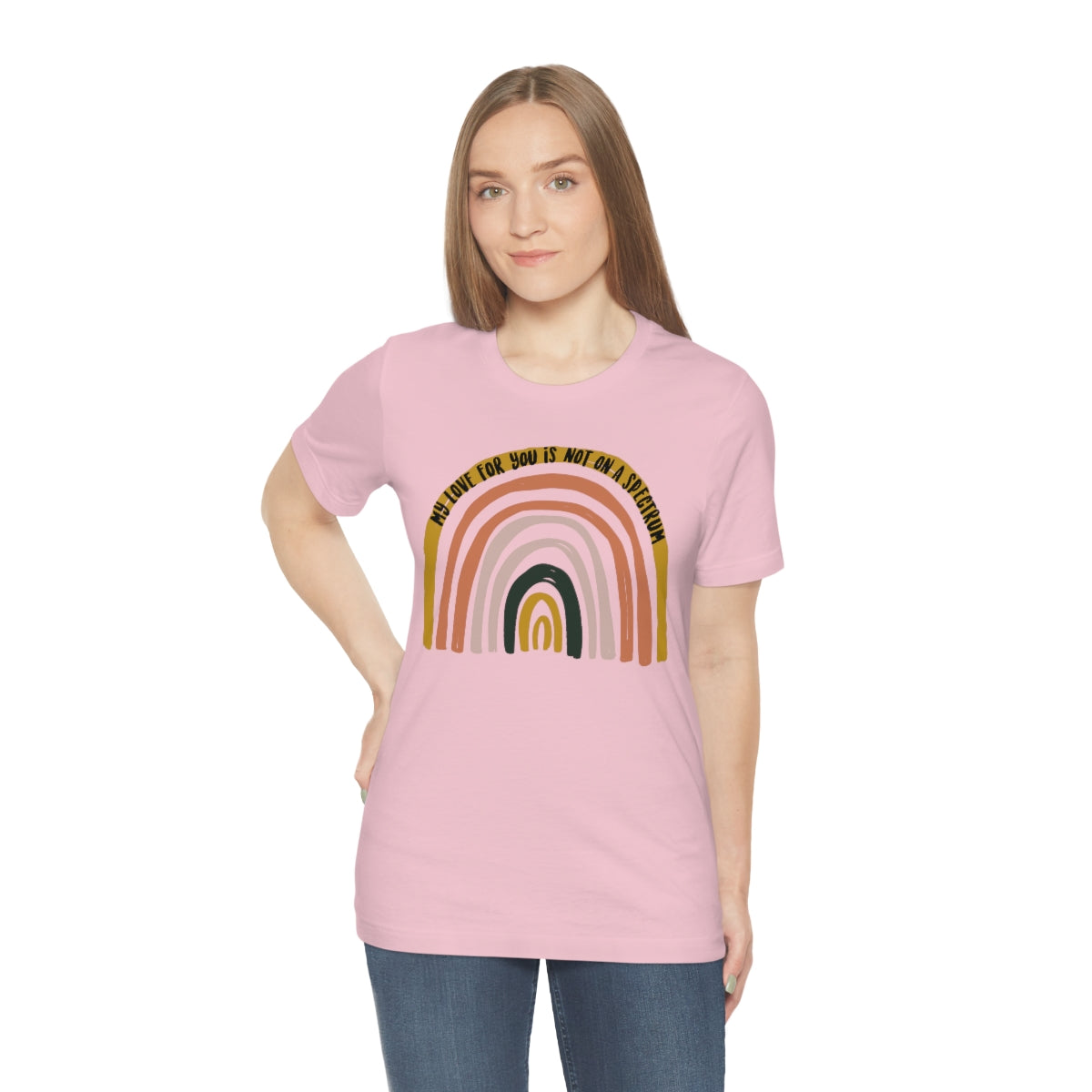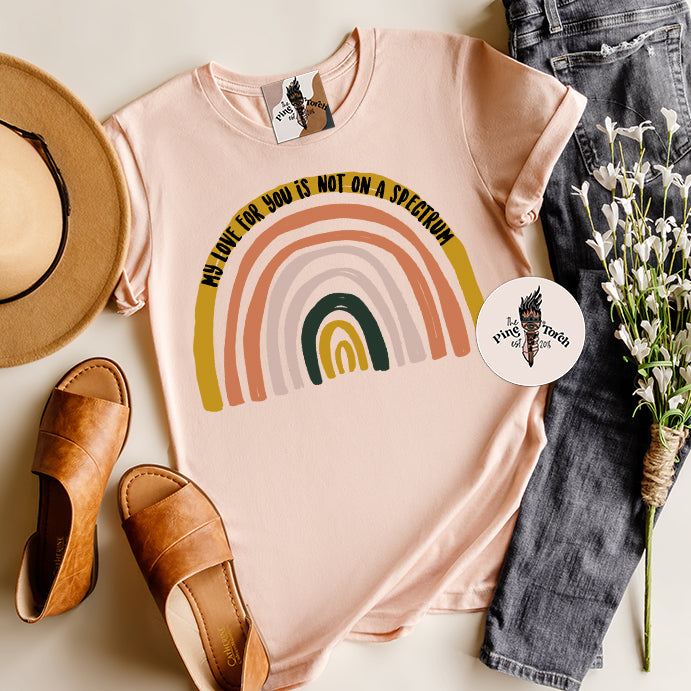 MY LOVE FOR YOU IS NOT ON A SPECTRUM // UNISEX TEE
When my twins was diagnosed with autism, I struggled between staying silent and wanting people to rush in and help but thinking nobody would understand. I went from trying to adjust to and understand my grief, to learning to become part of the kaleidoscopic world of my children. I have become their voice, but they have become my eyes. Our Autism Collection is inspired by our family's journey with three autistic children, one of whom is non-speaking. Thank you for joining us on our journey and shopping small with our family, and supporting an Autism Family!

This tee goes perfectly with our "AUTISM IS MY SUPERPOWER" tee for an awesome matching set! (Not included in this listing)

★This listing is for (one) "SOMEONE I LOVE IS AUTISTIC" UNISEX TEE
Swipe to the last photo to see a diagram of all available colors
Note: This is a Unisex Tee, so can fit either a man or a woman.

★Check out Mari's children's books, which have autistic and non-verbal/non-speaking main characters:
- "Raising a Phoenyx" and
- "Cornelia and The Pine Torch"

★ABOUT OUR UNISEX TEES★
S-3X. Our tees are unisex fit, so they are cut to work on either gender. They are long and more of a boyfriend fit tee that drapes but still gives you shape. View our size chart HERE.