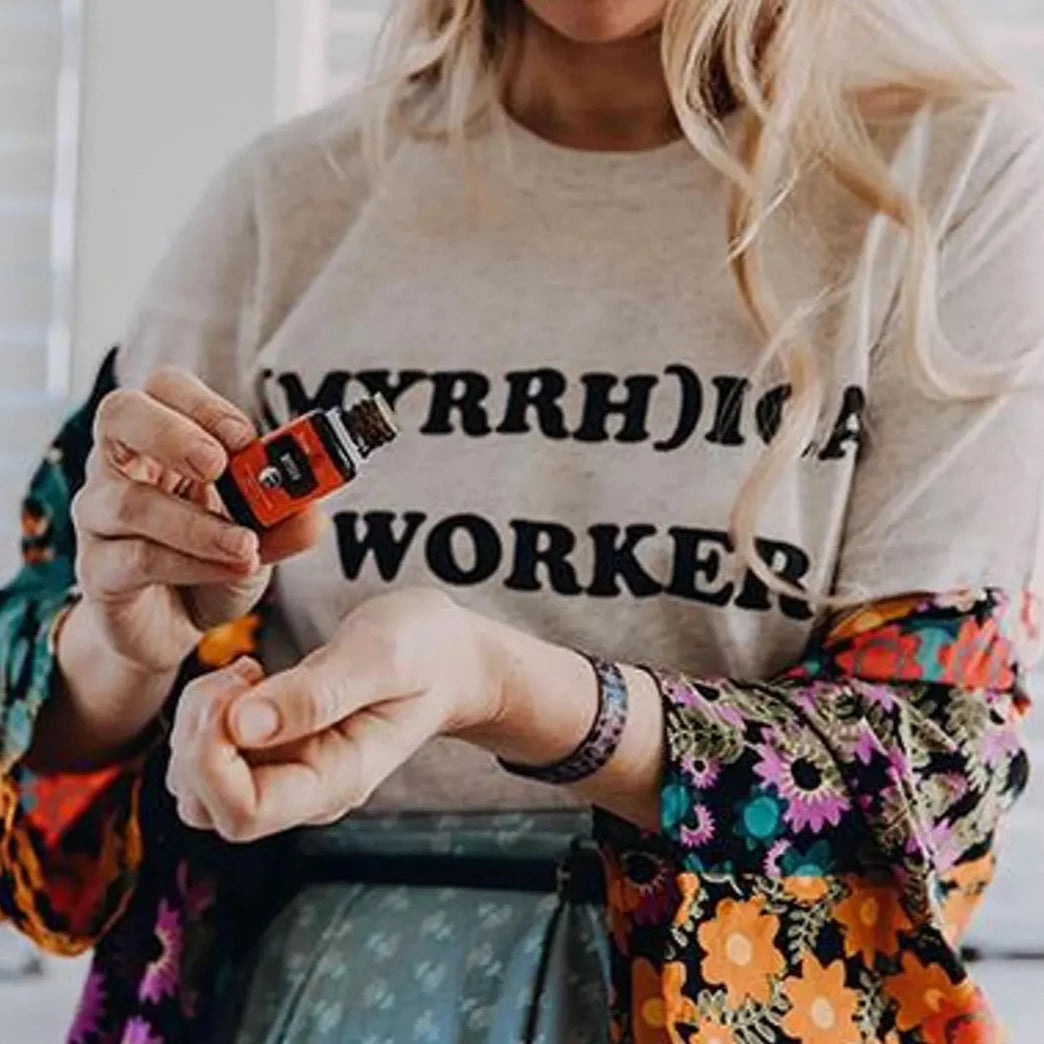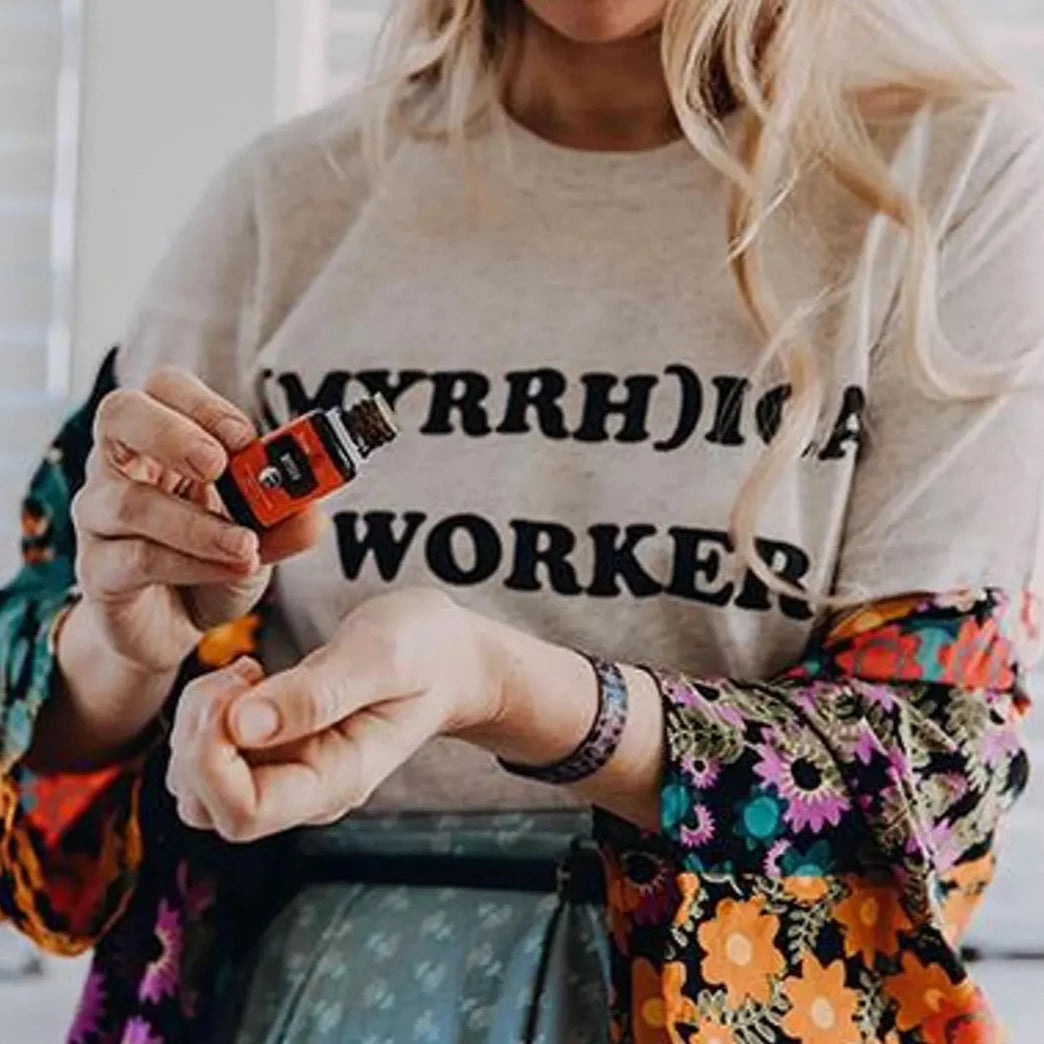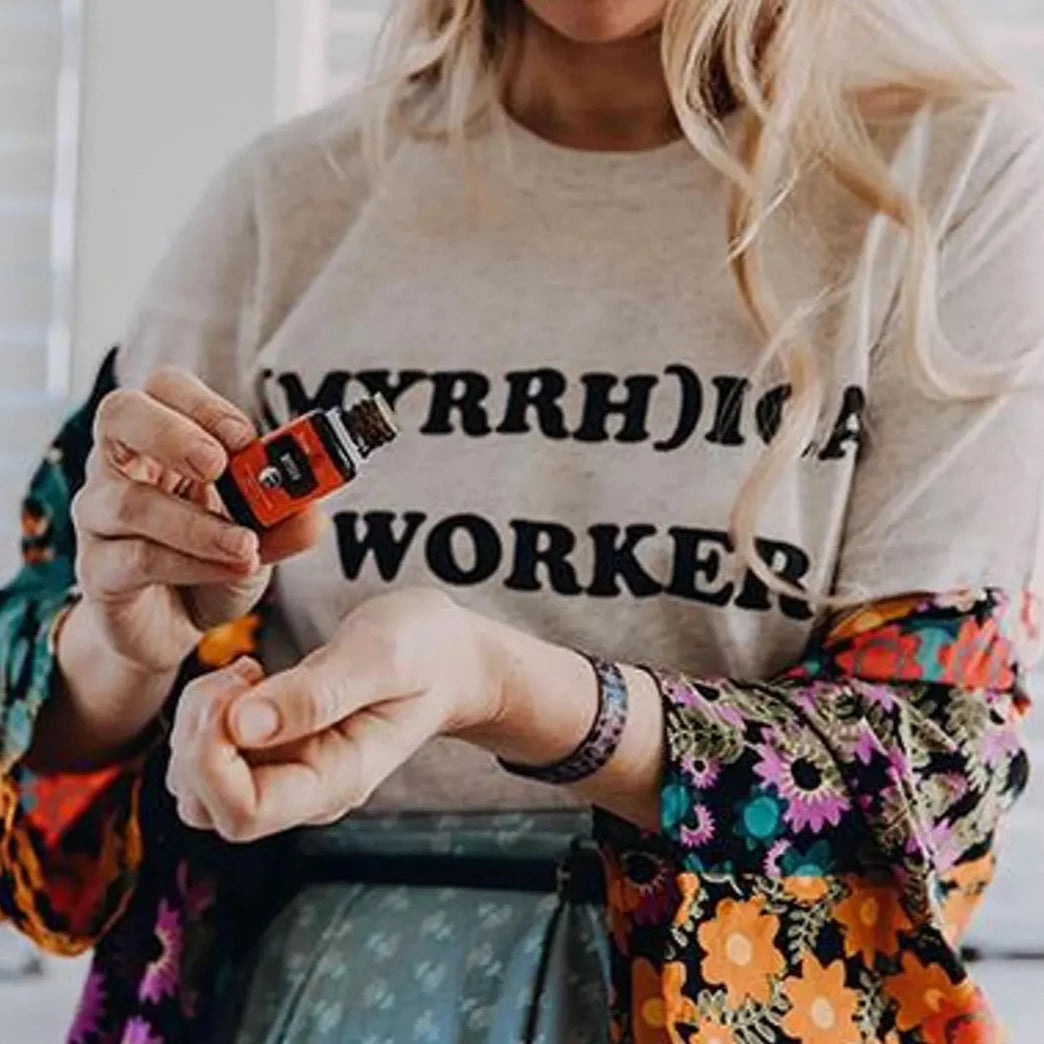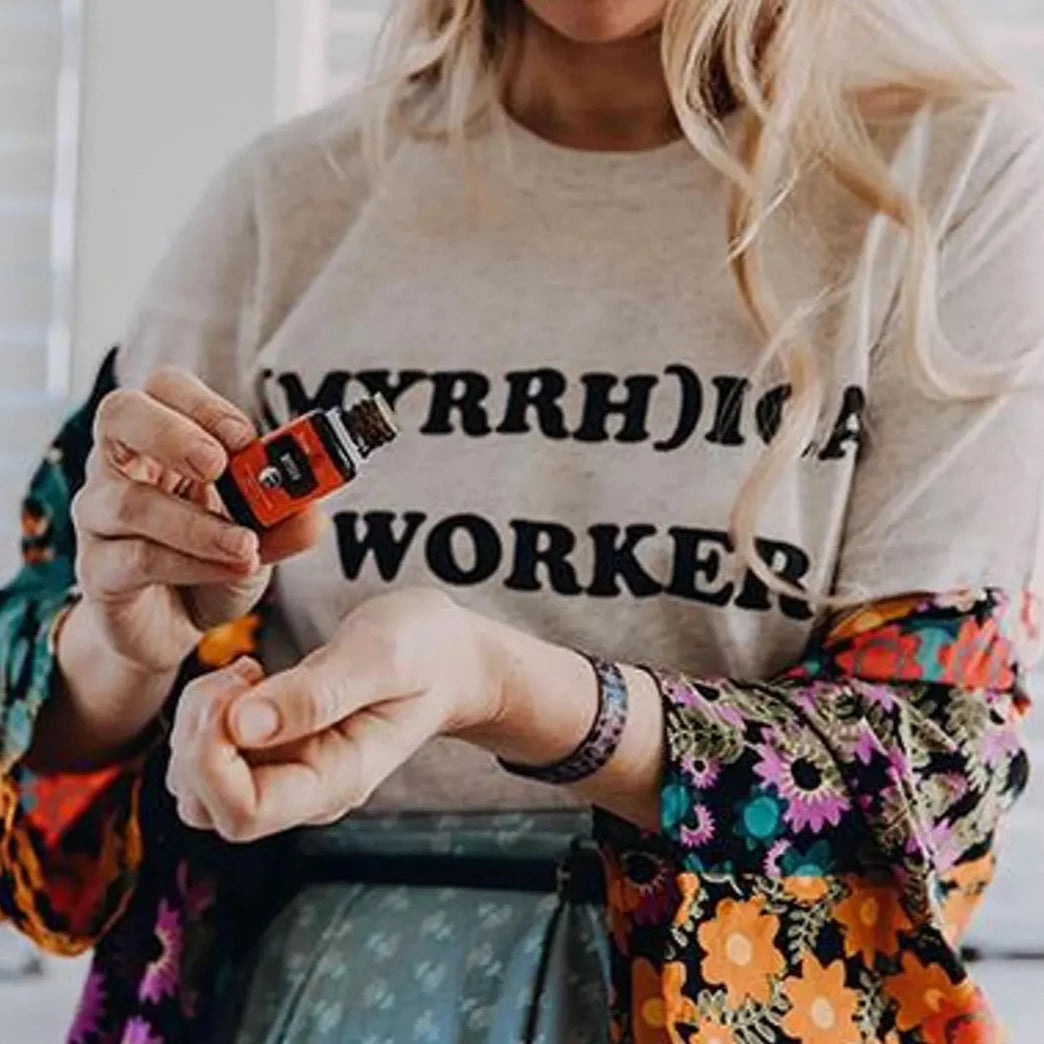 MYRRHICAL WORKER // UNISEX TEE
Pink
Athletic Heather
Natural
White
Heather Peach
Heather Ice Blue
If Frankincense and Myrrh is your jam, and you are more of an essential oil enthusiast kind of gal, then this is the tee for you. Perfect for the holistic, oily mama. You, myrrhical worker you.

The divine feminine is so entrenched in you that it is who you are. You're shifting, re-arranging, and purifying the energy around you. You're manifesting. You're enlightening. You're a light worker with a dark sense of humor. You're doing it your way and with an edge.

★ABOUT OUR UNISEX TEES★
S-3X. Our tees are unisex fit, so they are cut to work on either gender. They are long and more of a boyfriend fit tee that drapes but still gives you shape. View our size chart HERE.