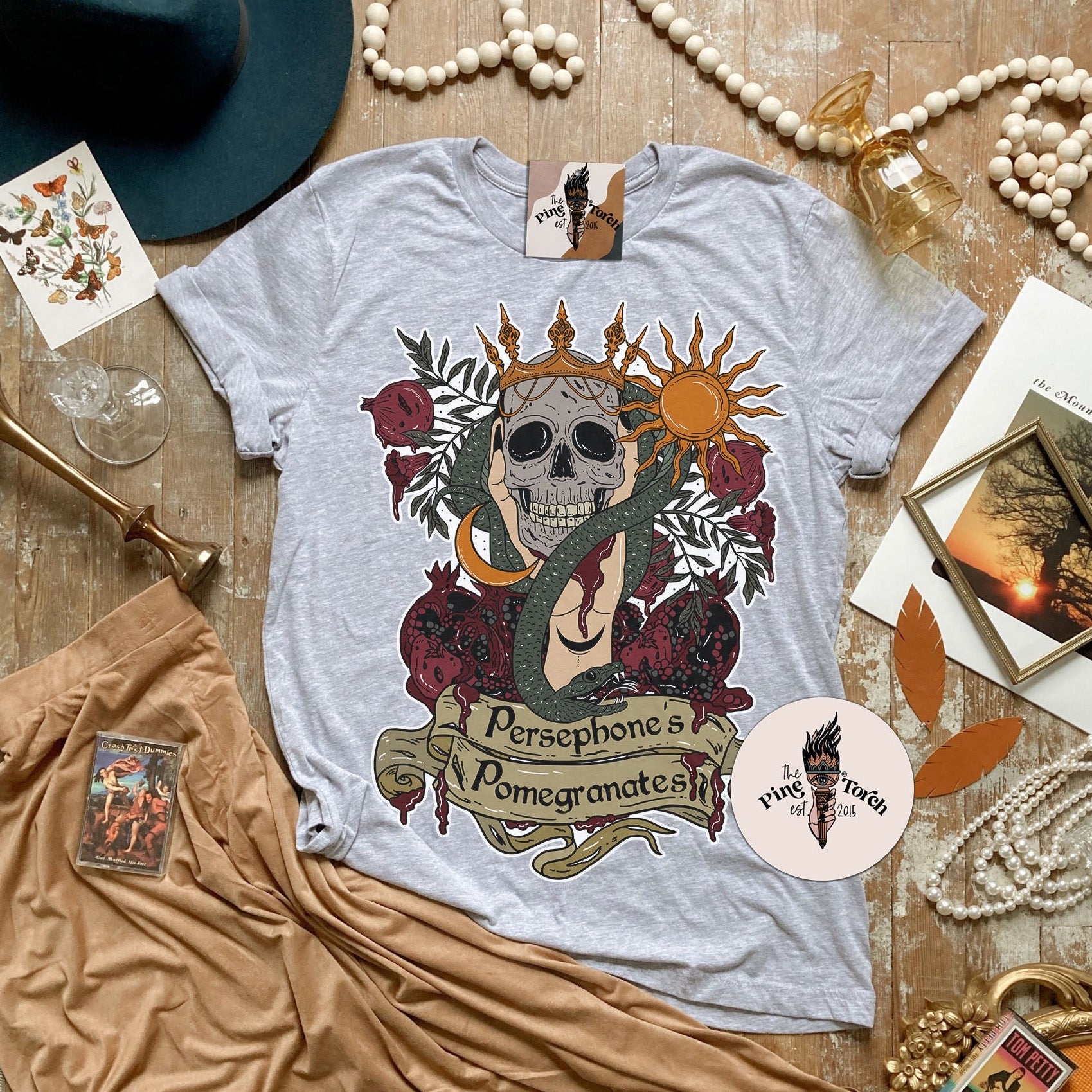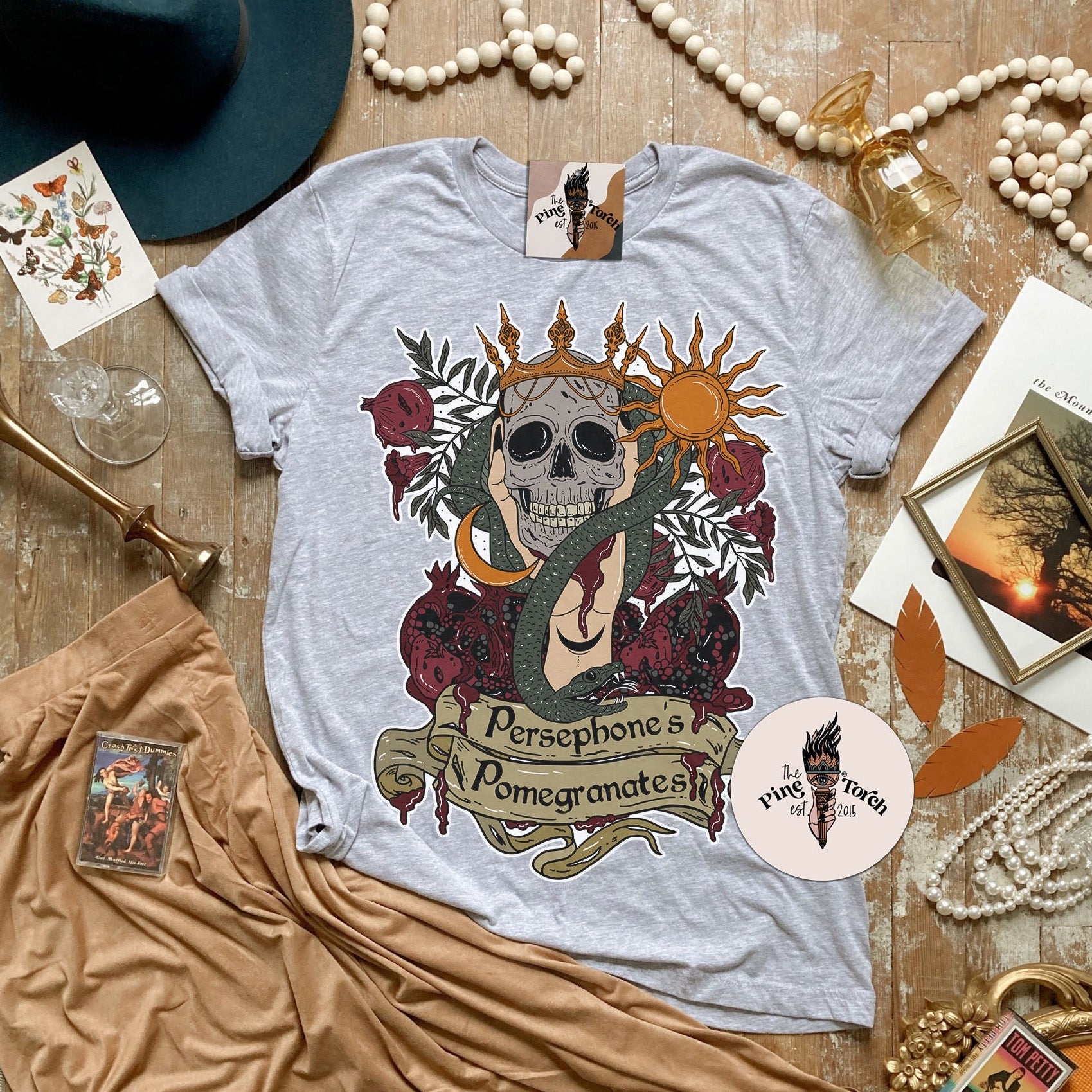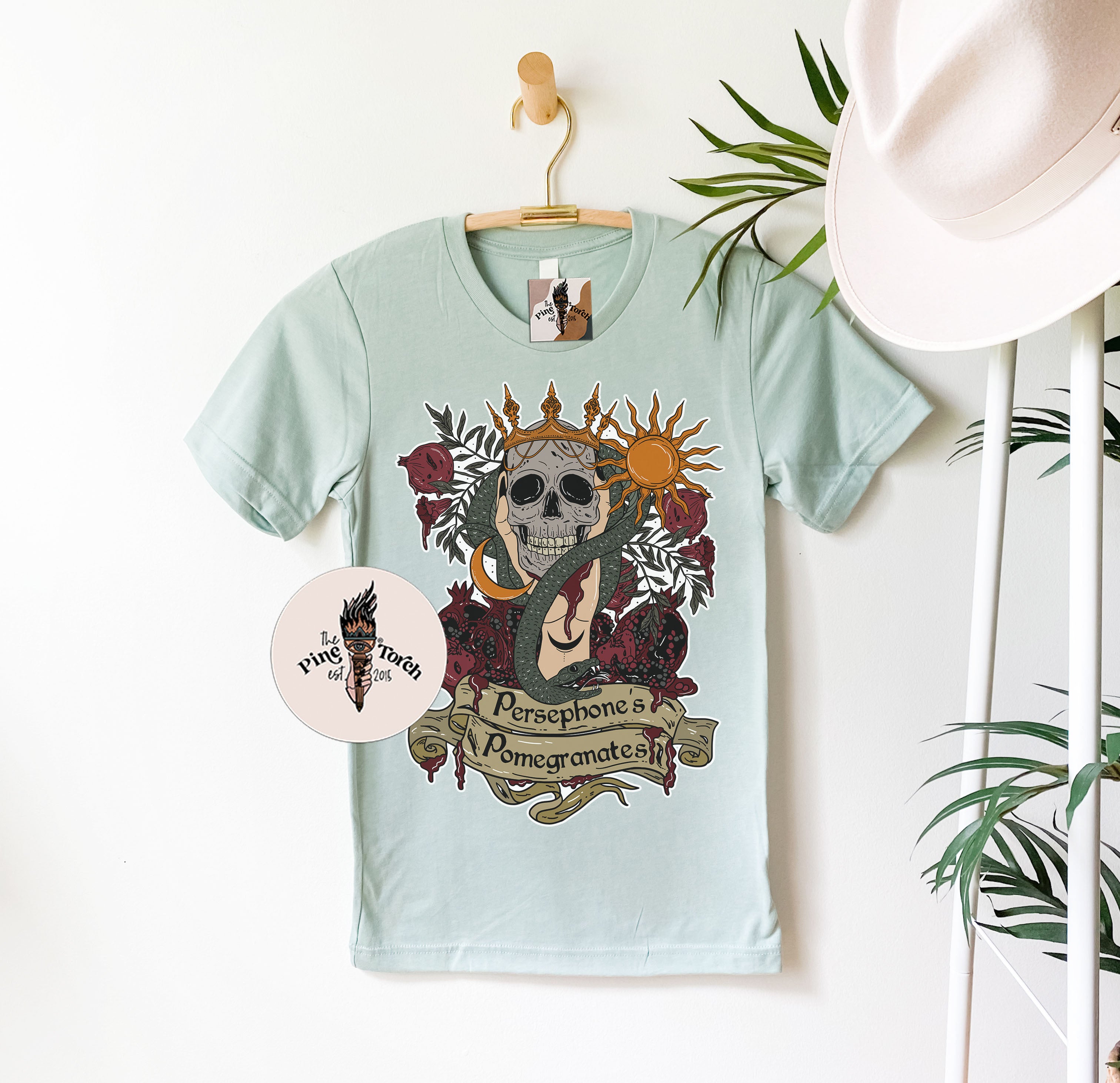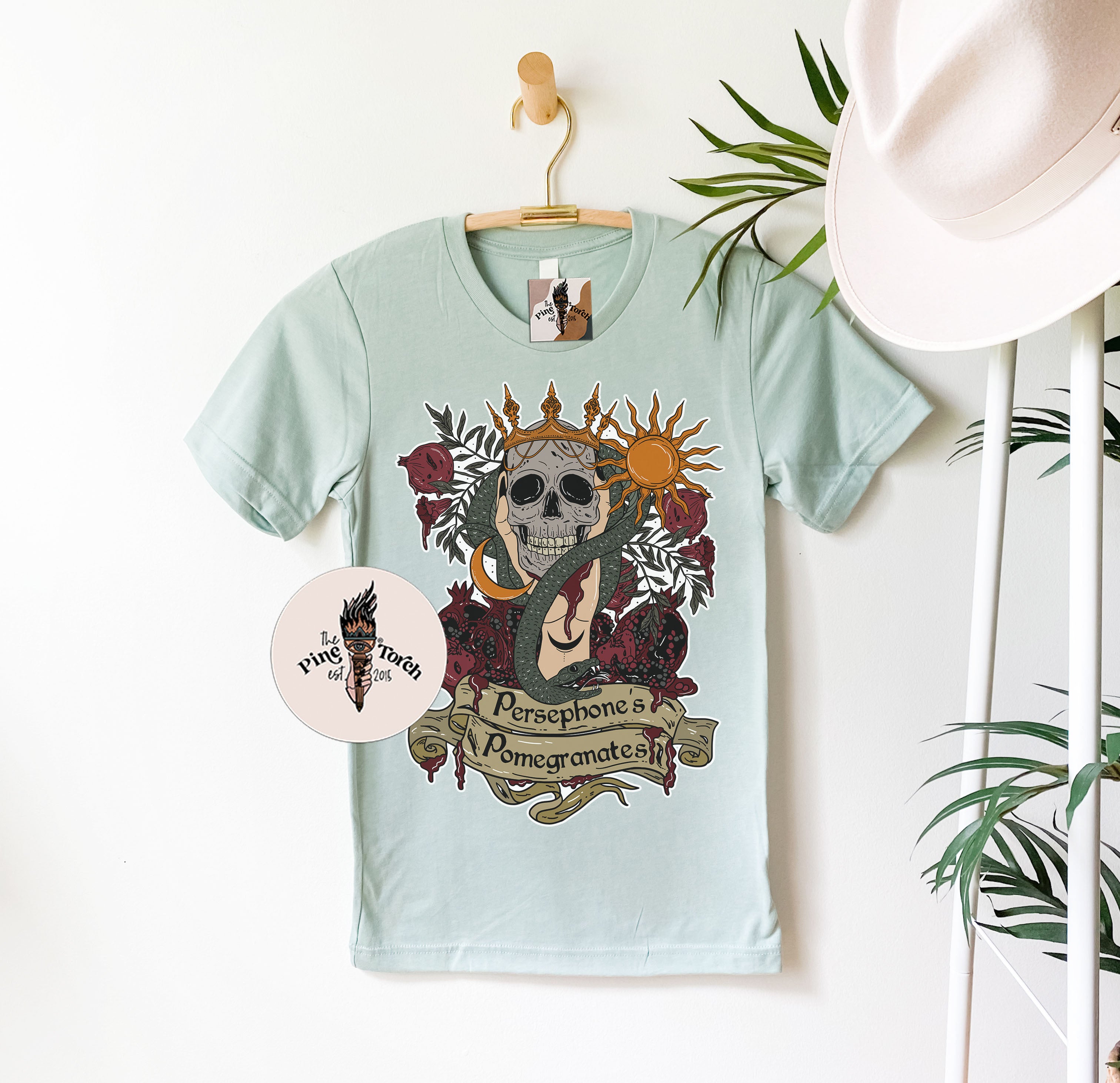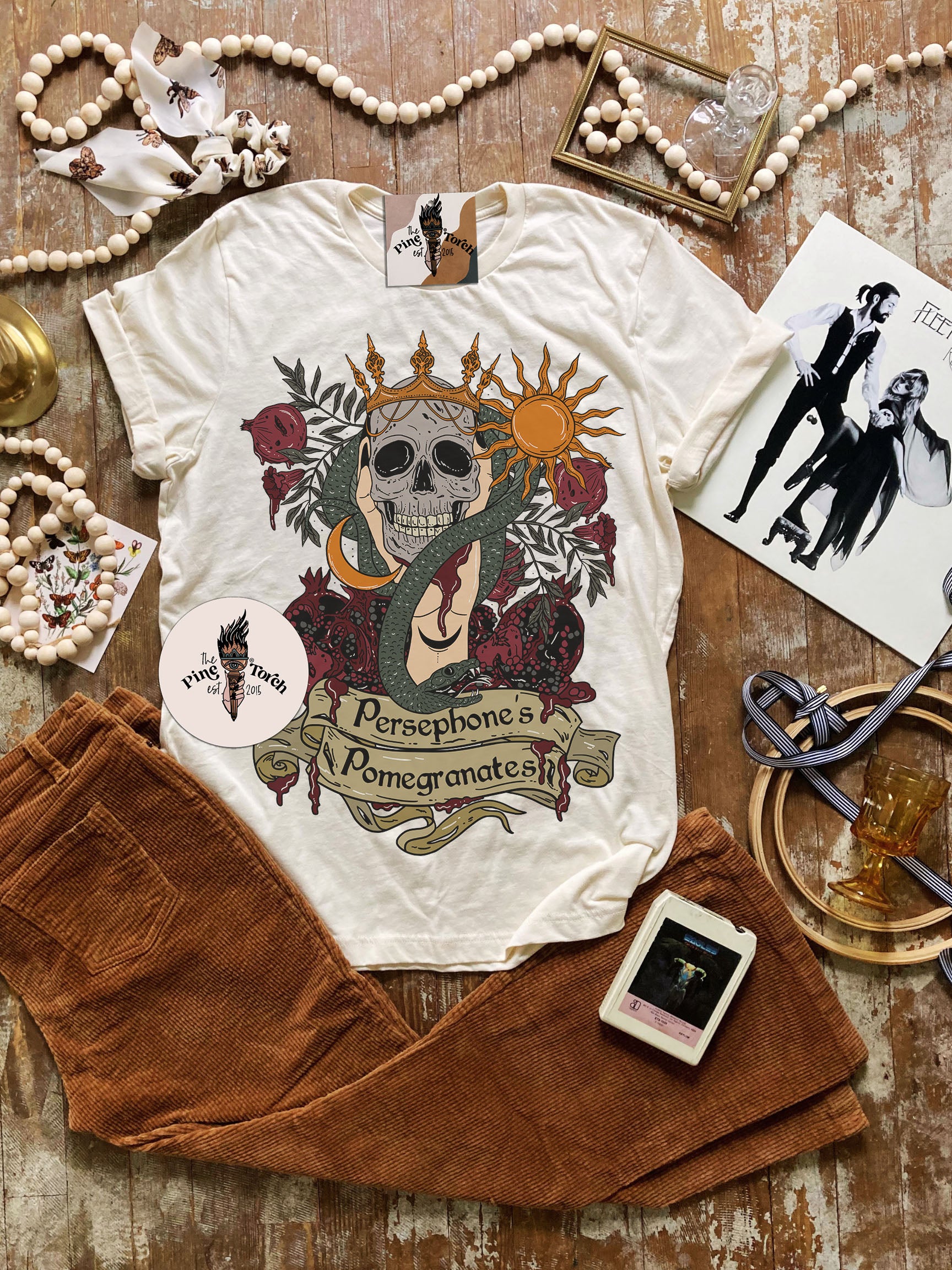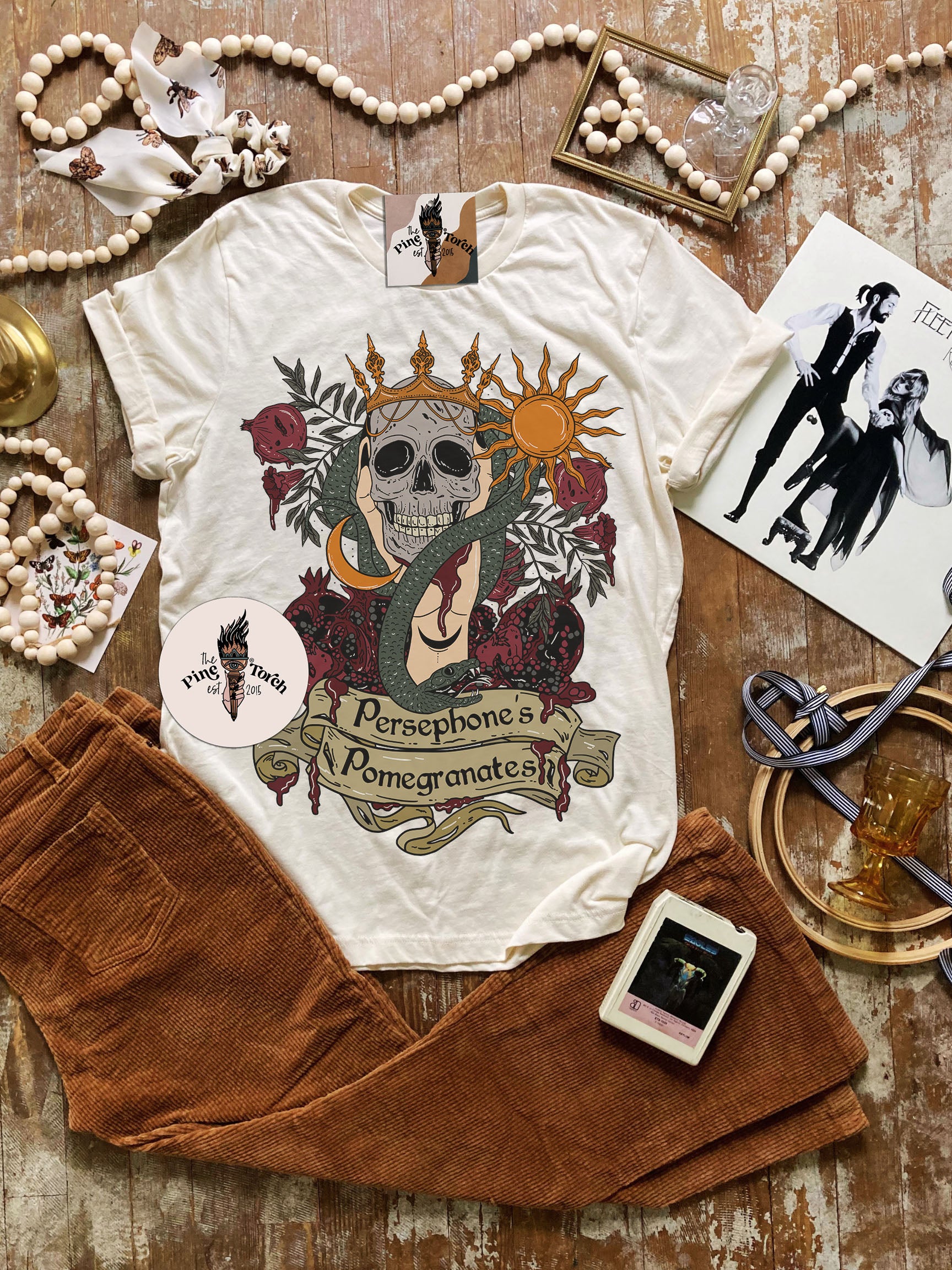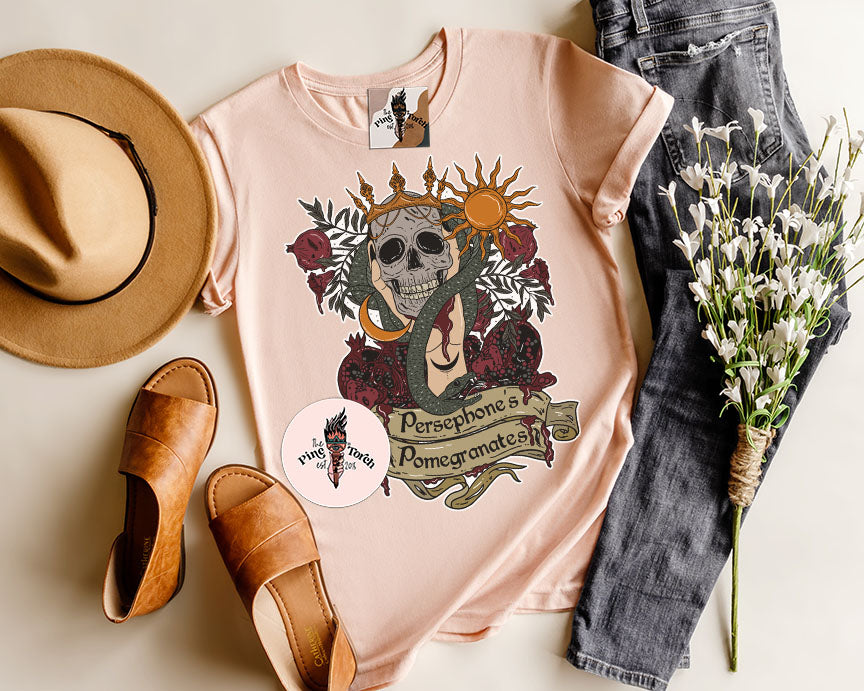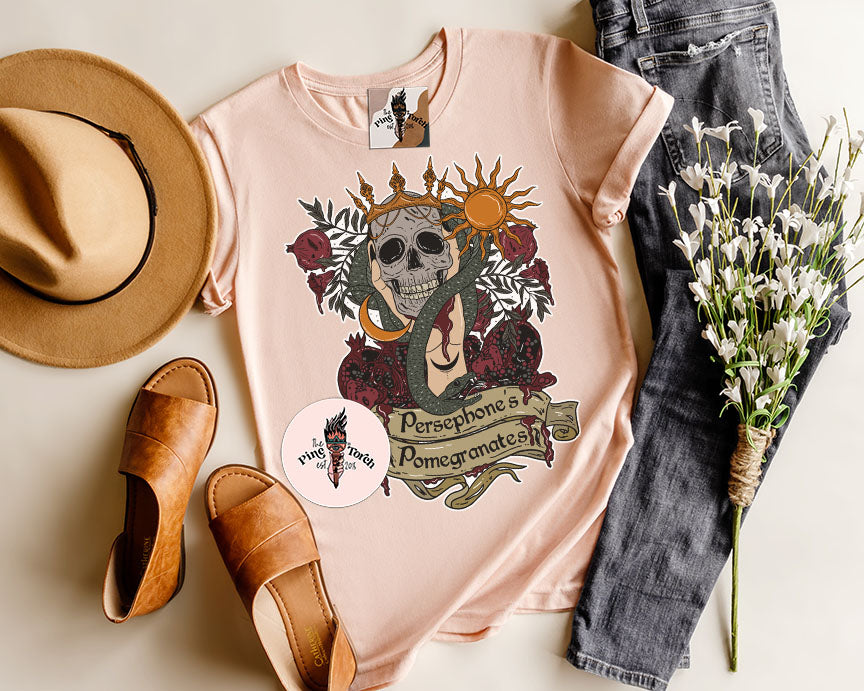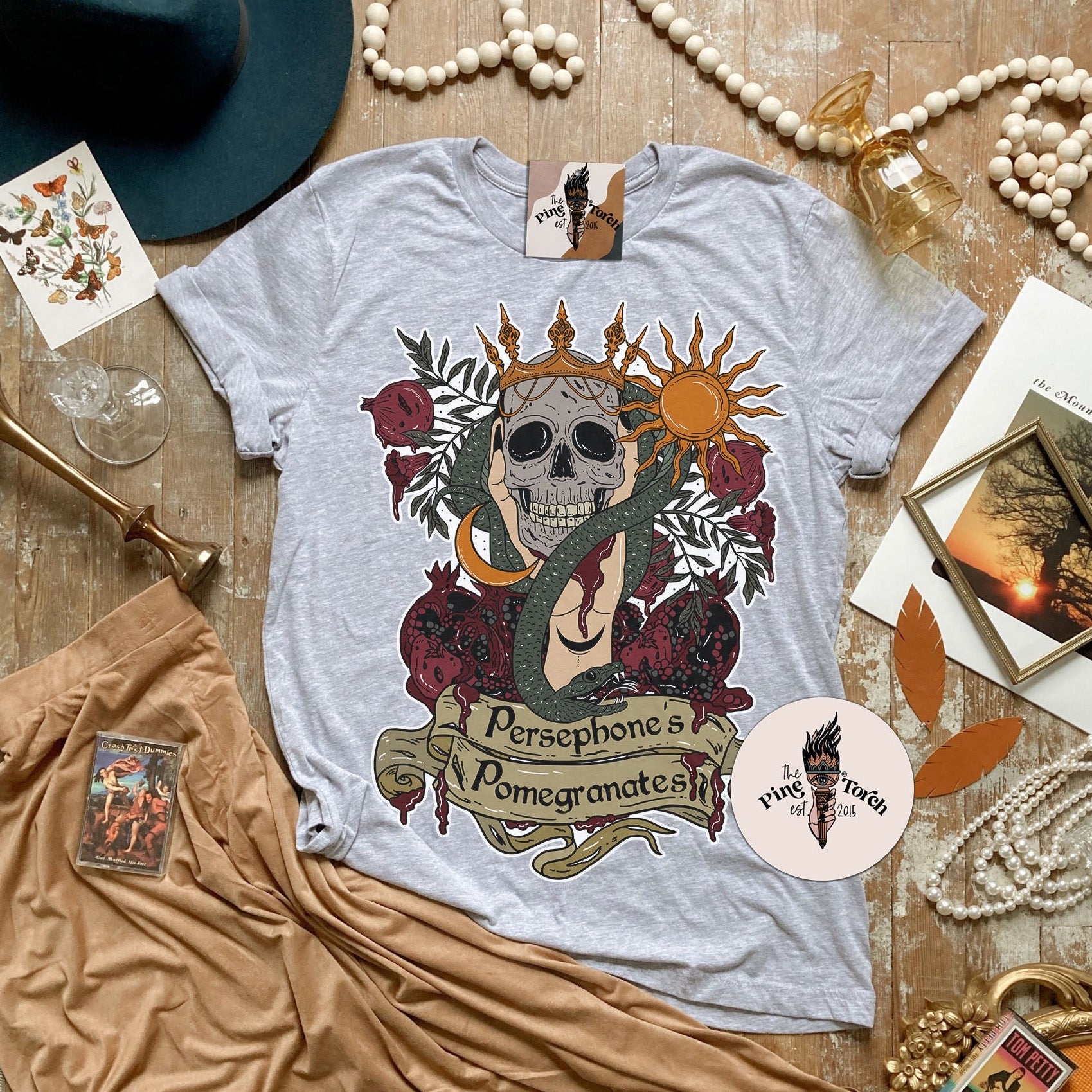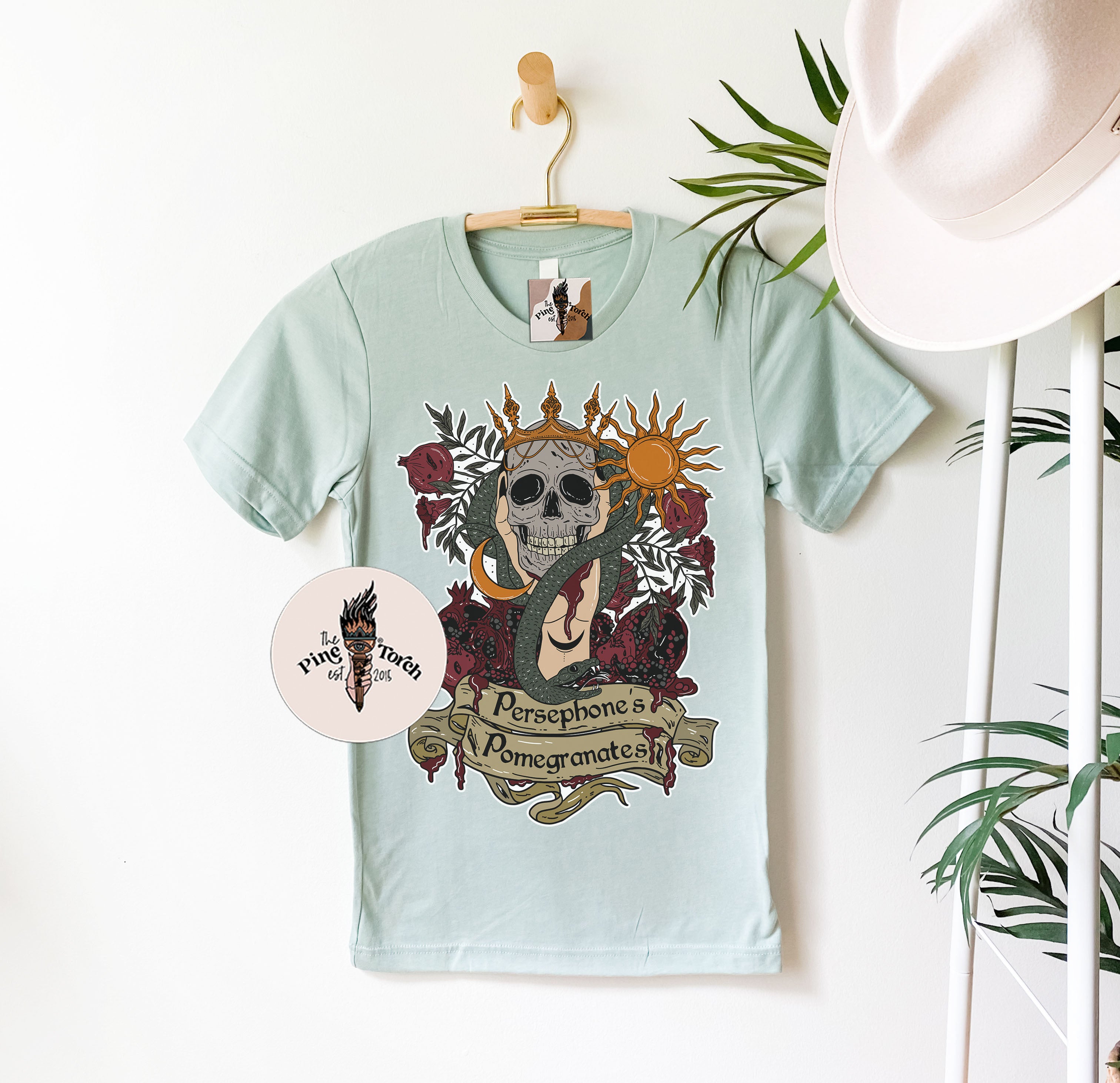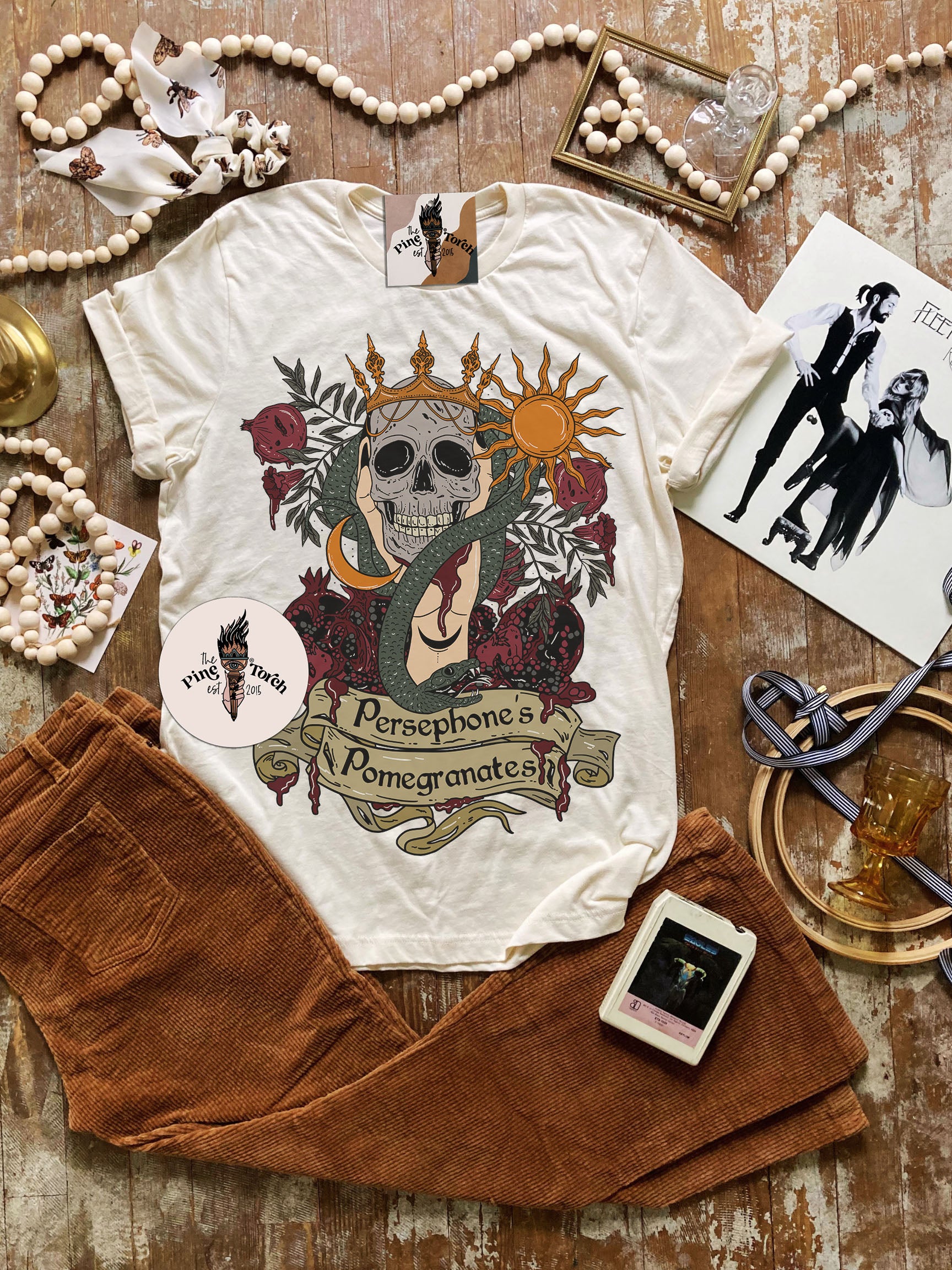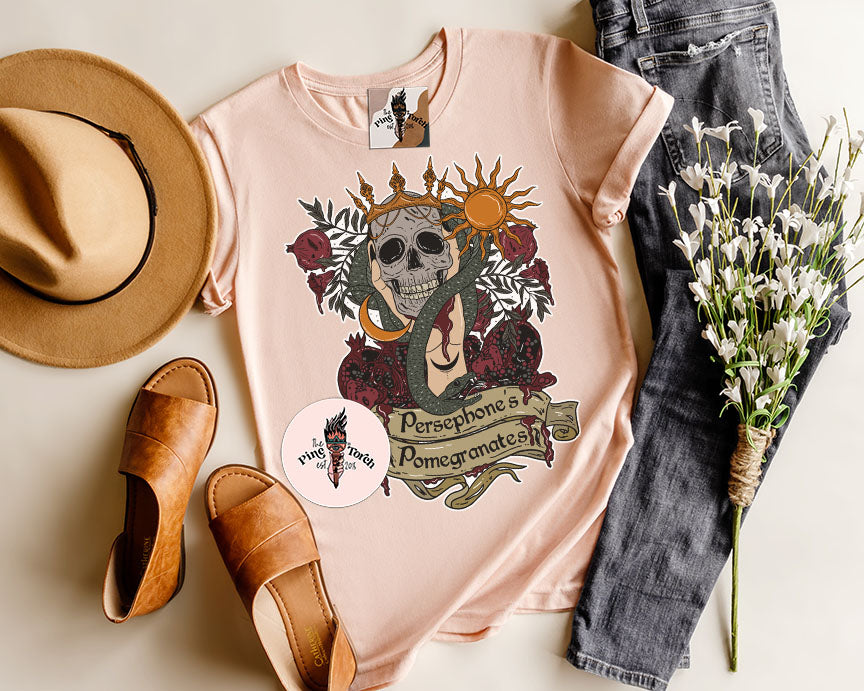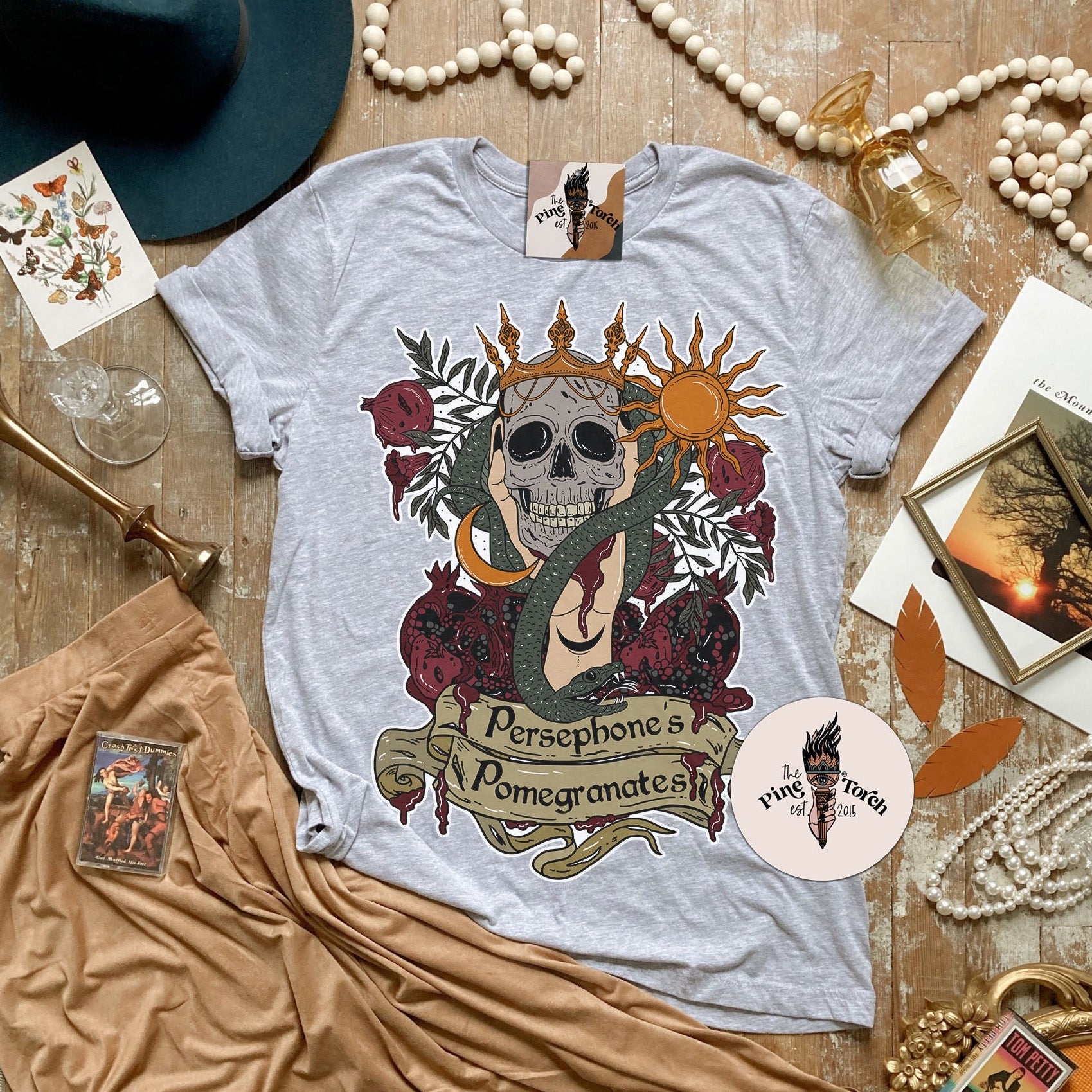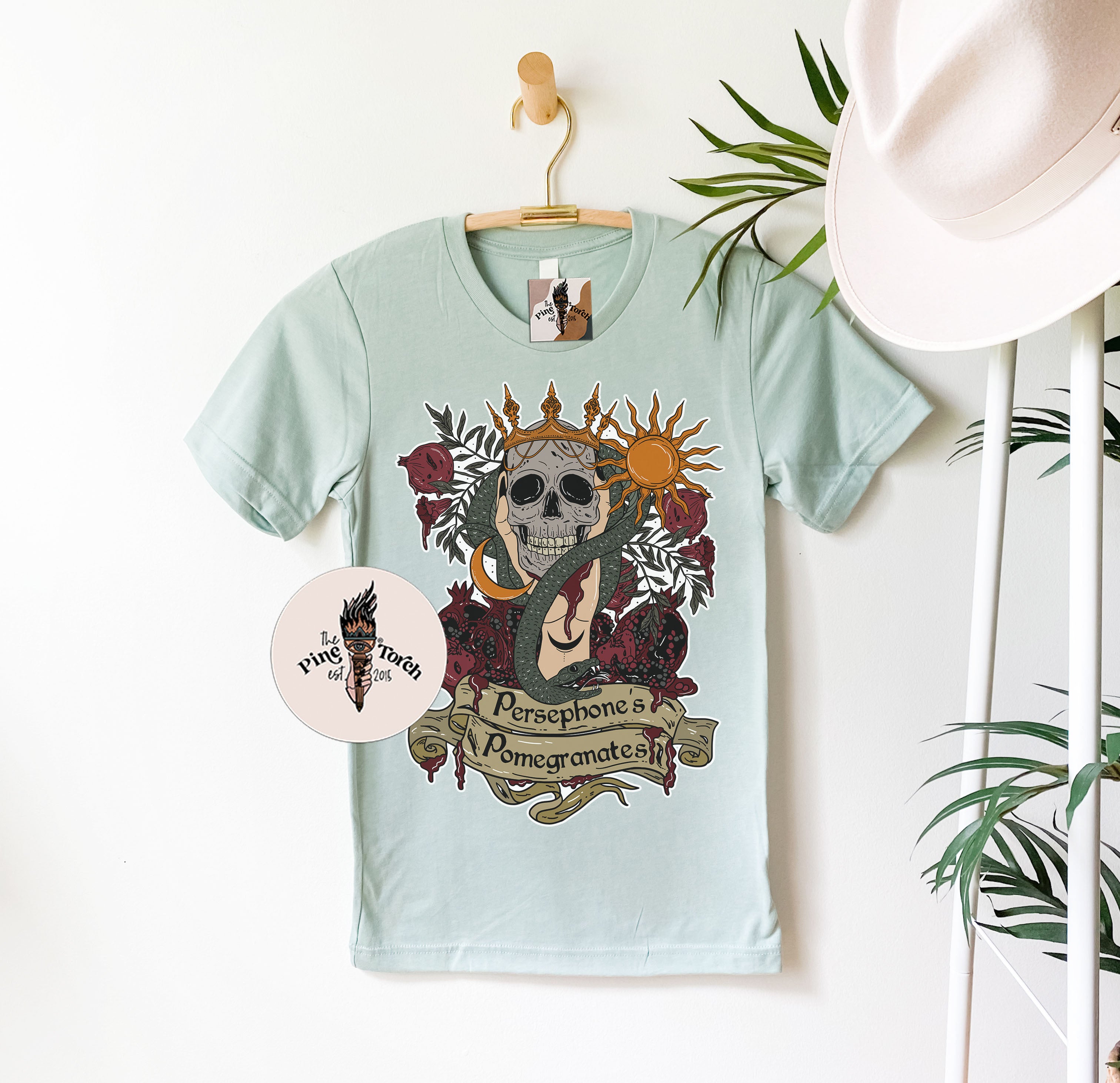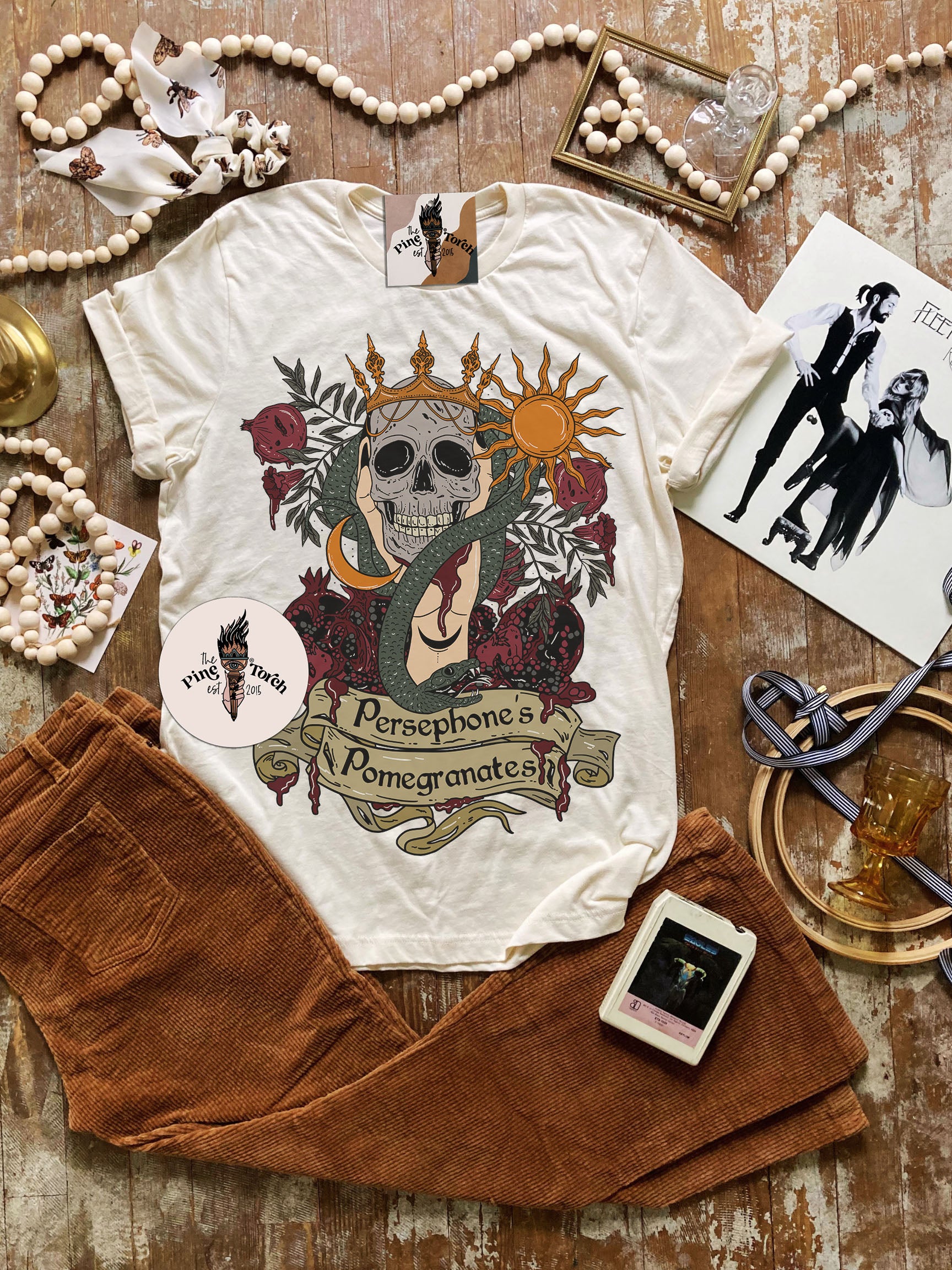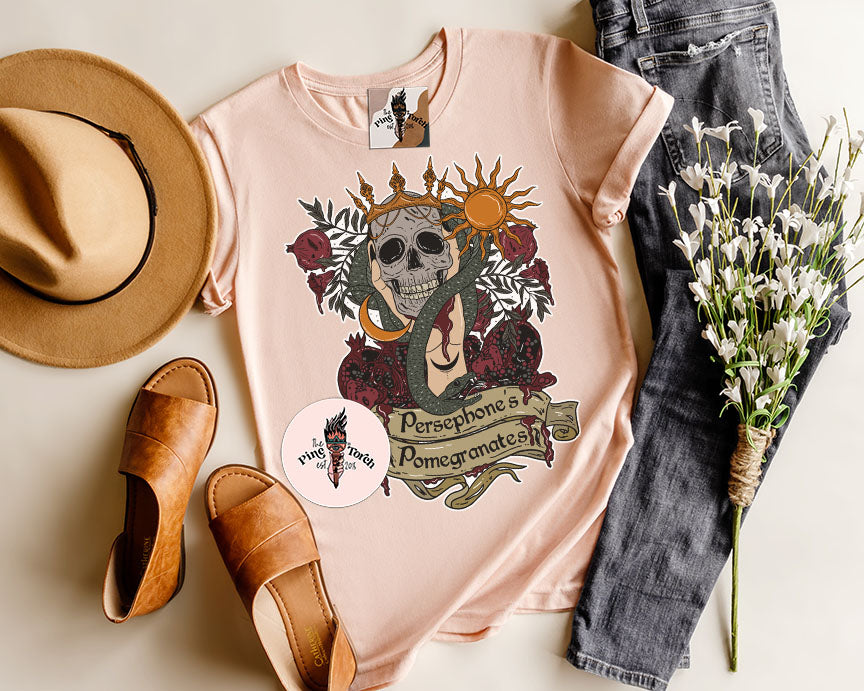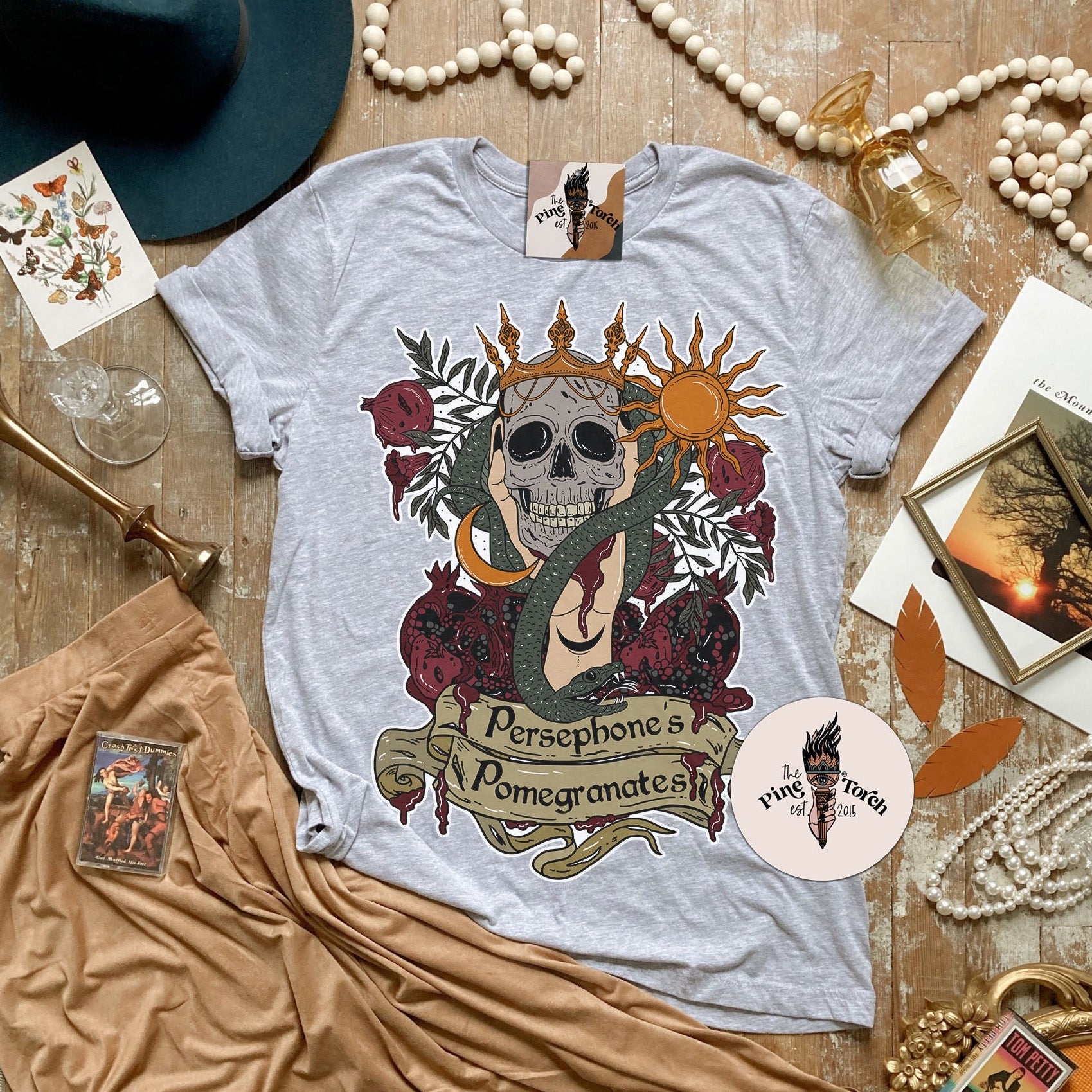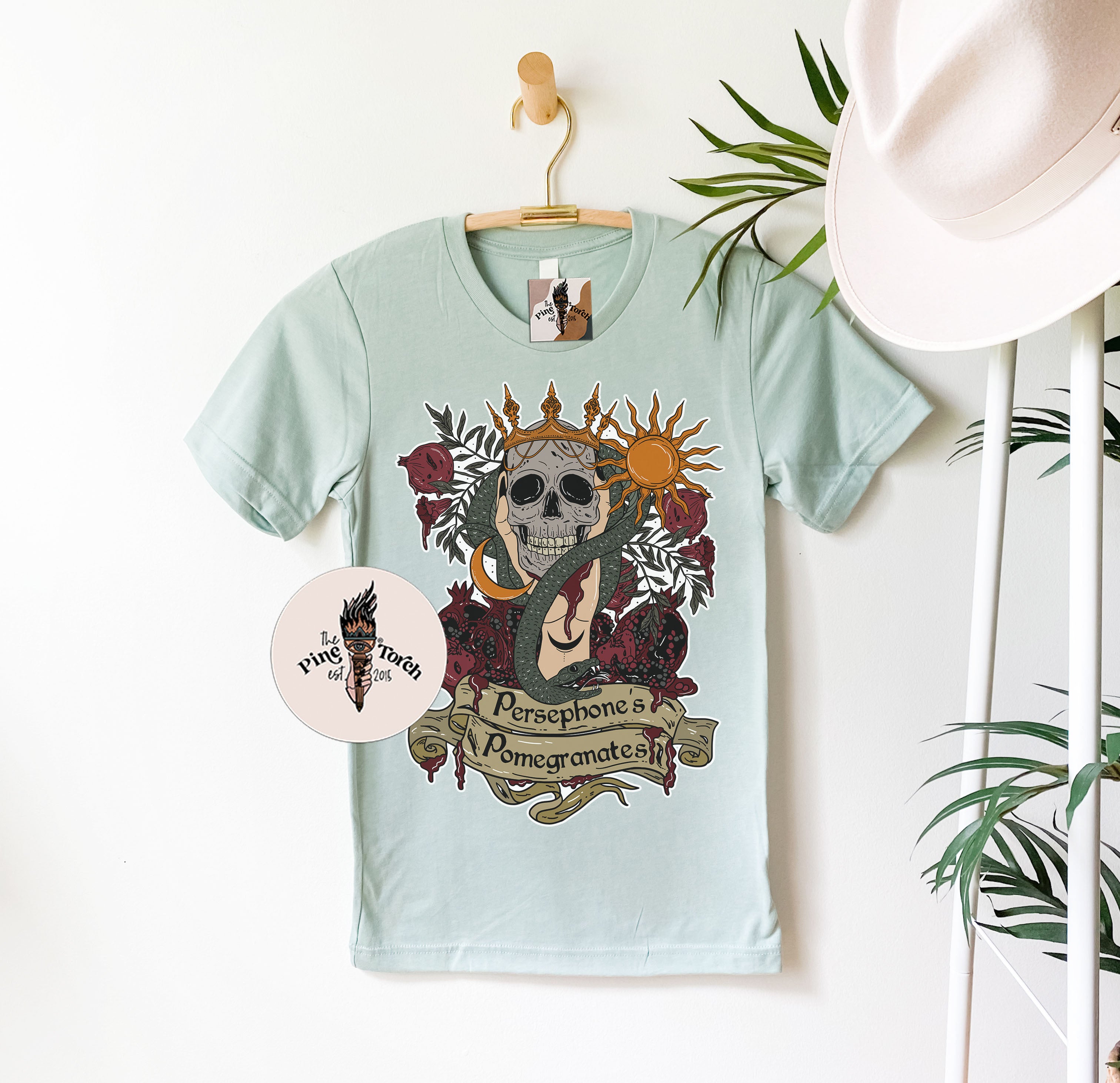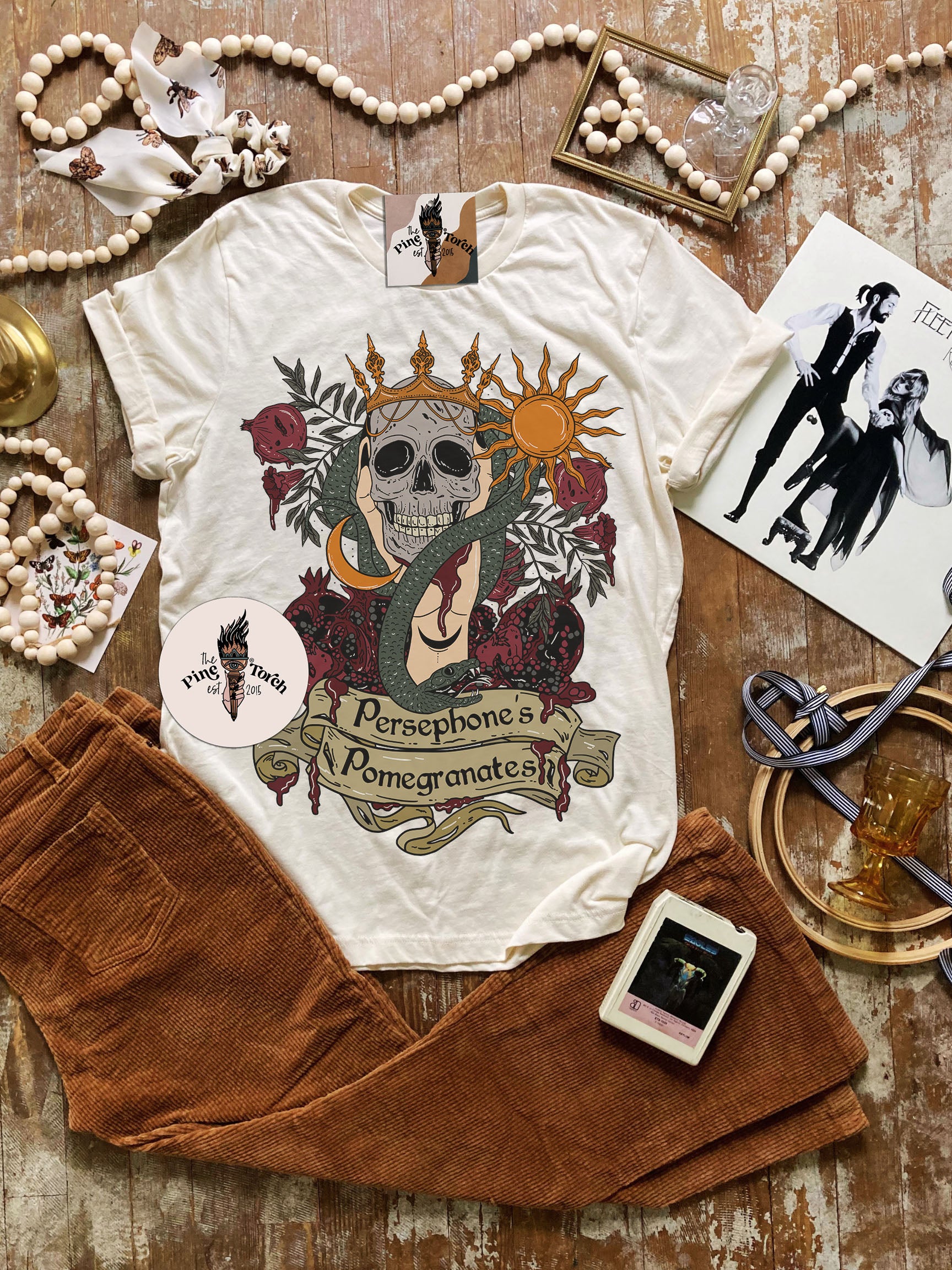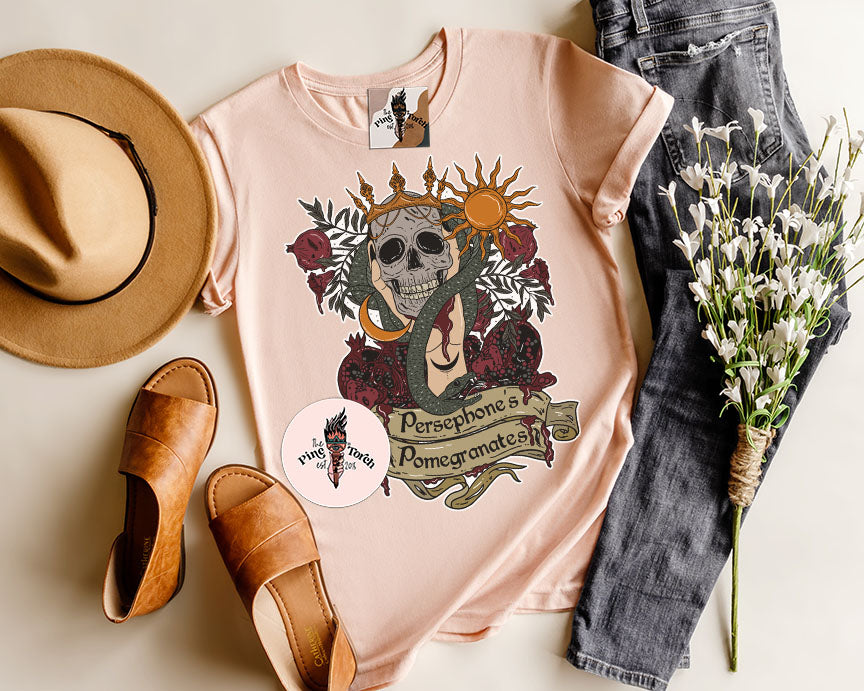 PERSEPHONE'S POMEGRANATES // UNISEX TEE
Pomegranates: the fruit associated with life, death, rebirth, eternal life, fertility, abundance, and marriage, are also associated with Persephone's journey to the underworld. When she married Hades, he took her into the underworld and tricked her into eating six pomegranate seeds (representing the six winter months of the year). Persephone's mother, Demeter, goddess of fertility, went into mourning and the entire earth began to die, nothing would grow.
Those six months (represented by one seed per month), the Fall/Winter, and the six months Persephone was able to reunite with her mother are Spring and Summer, when the land was fertile again.

★ABOUT OUR UNISEX TEES★
S-3X. Our tees are unisex fit, so they are cut to work on either gender. They are long and more of a boyfriend fit tee that drapes but still gives you shape. View our size chart HERE.