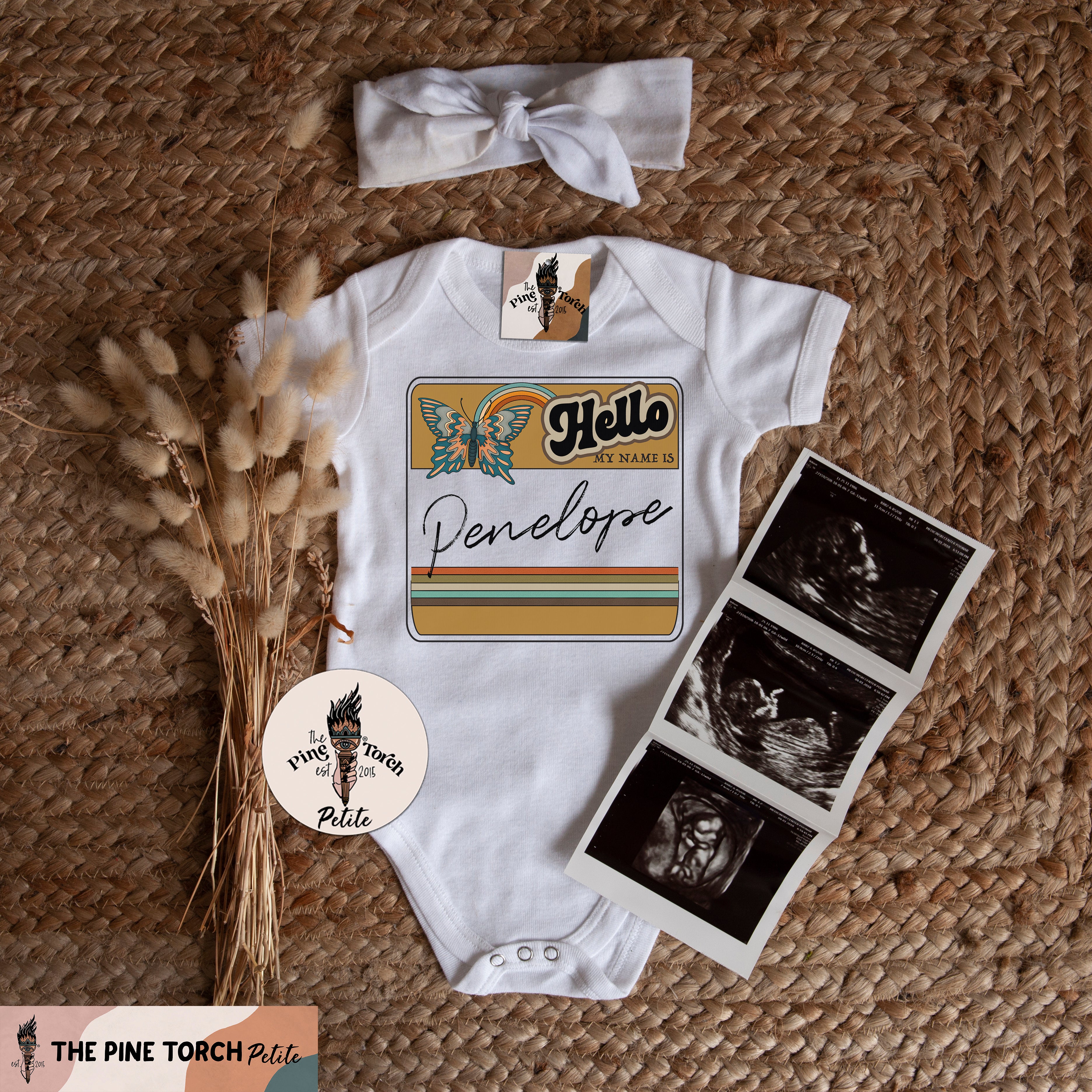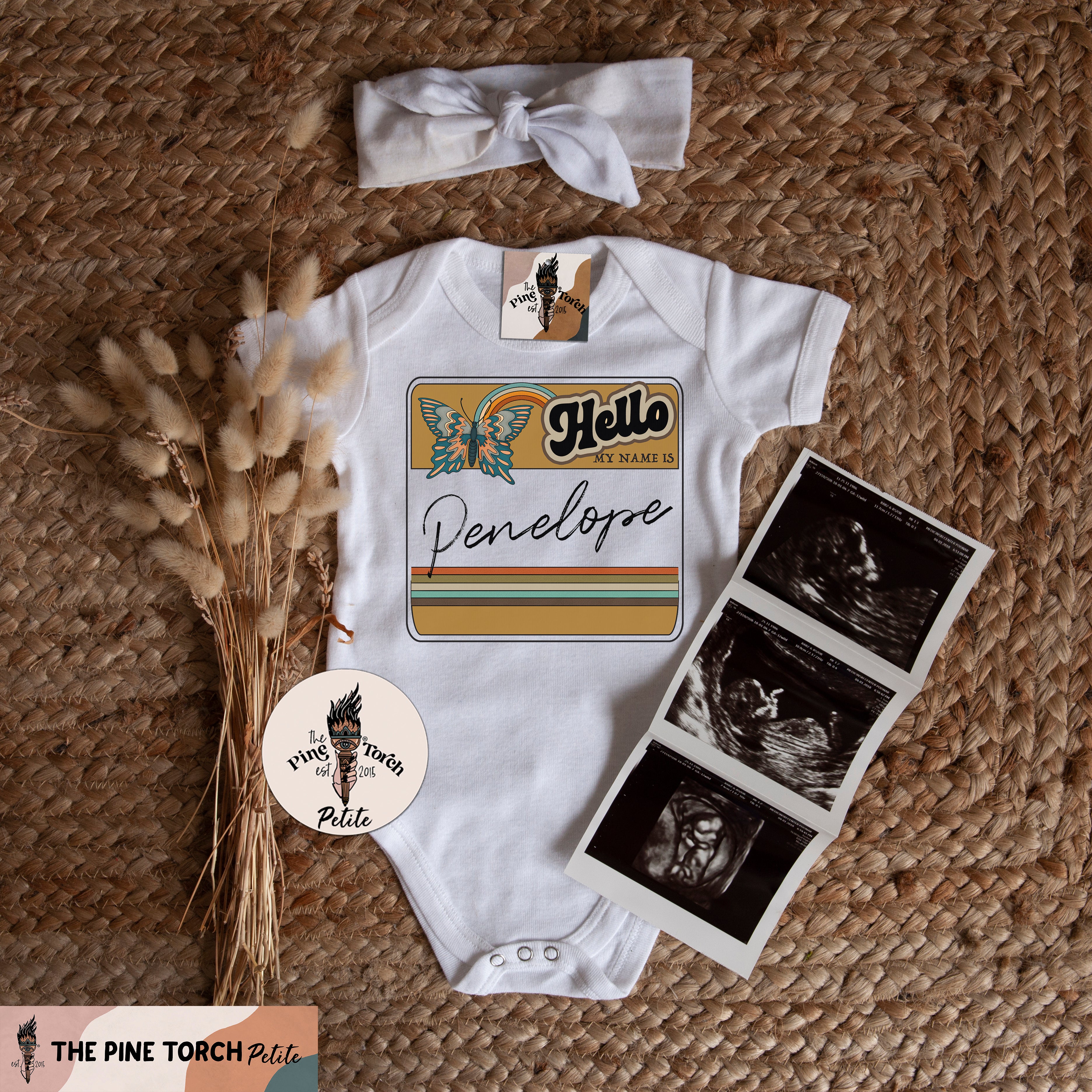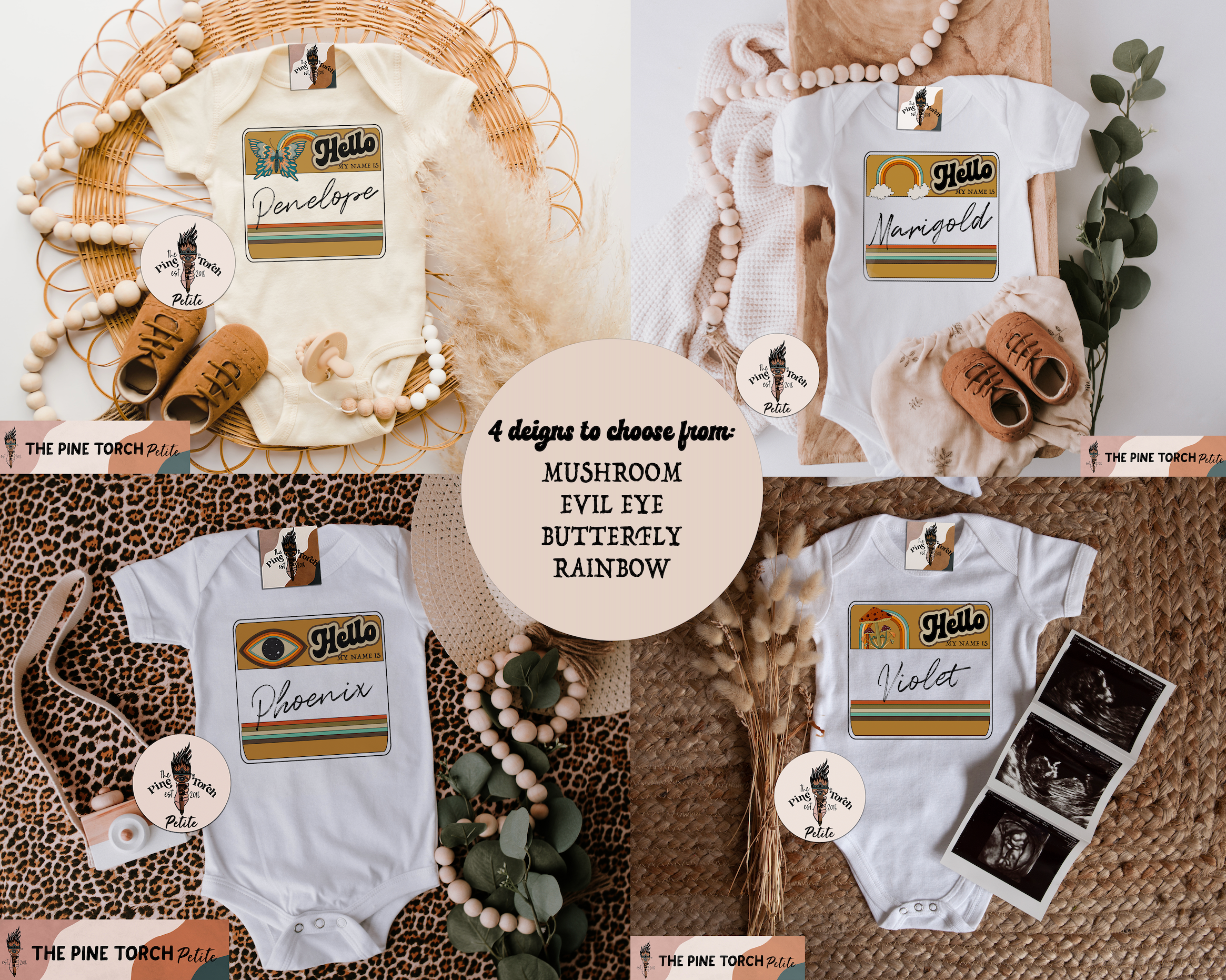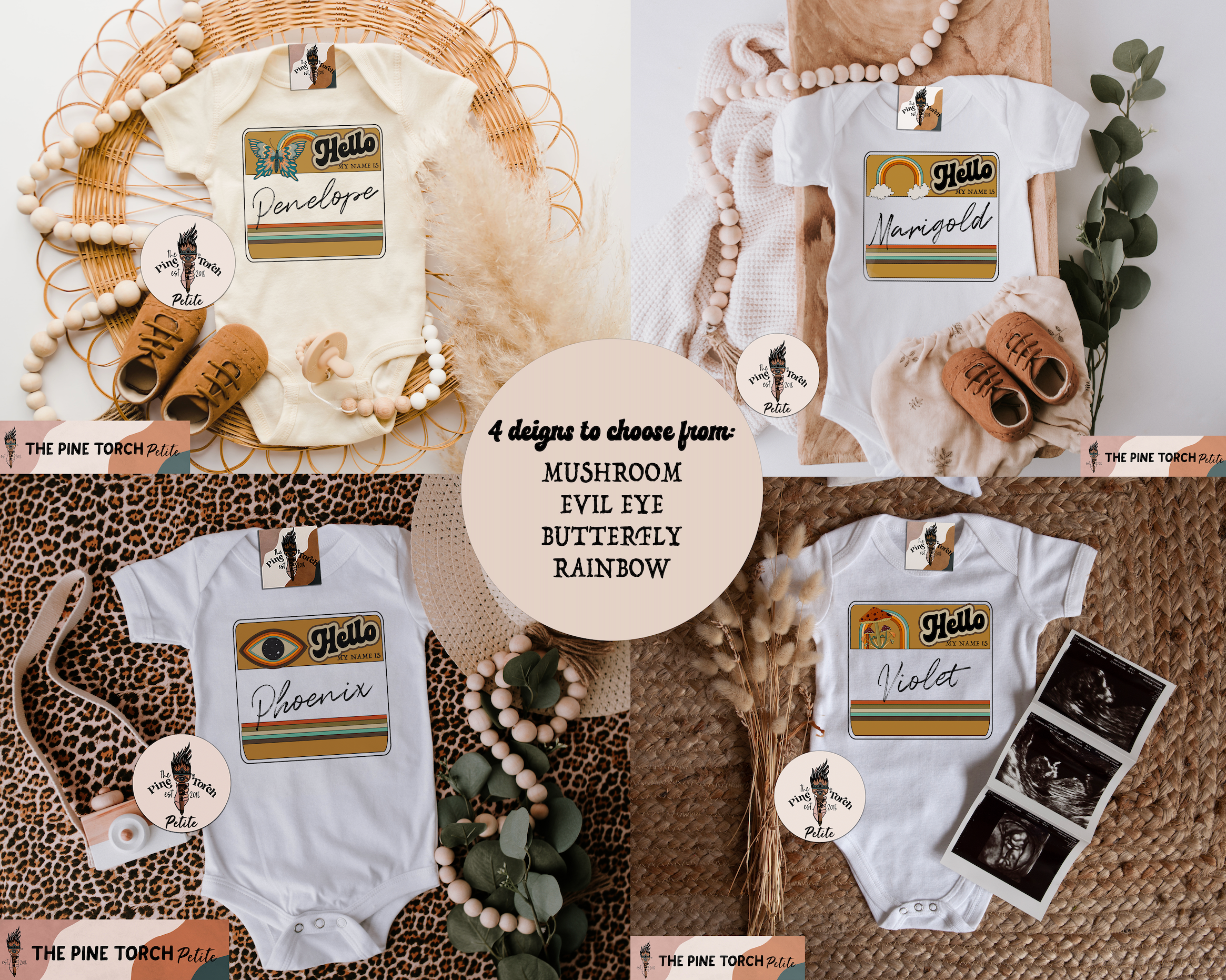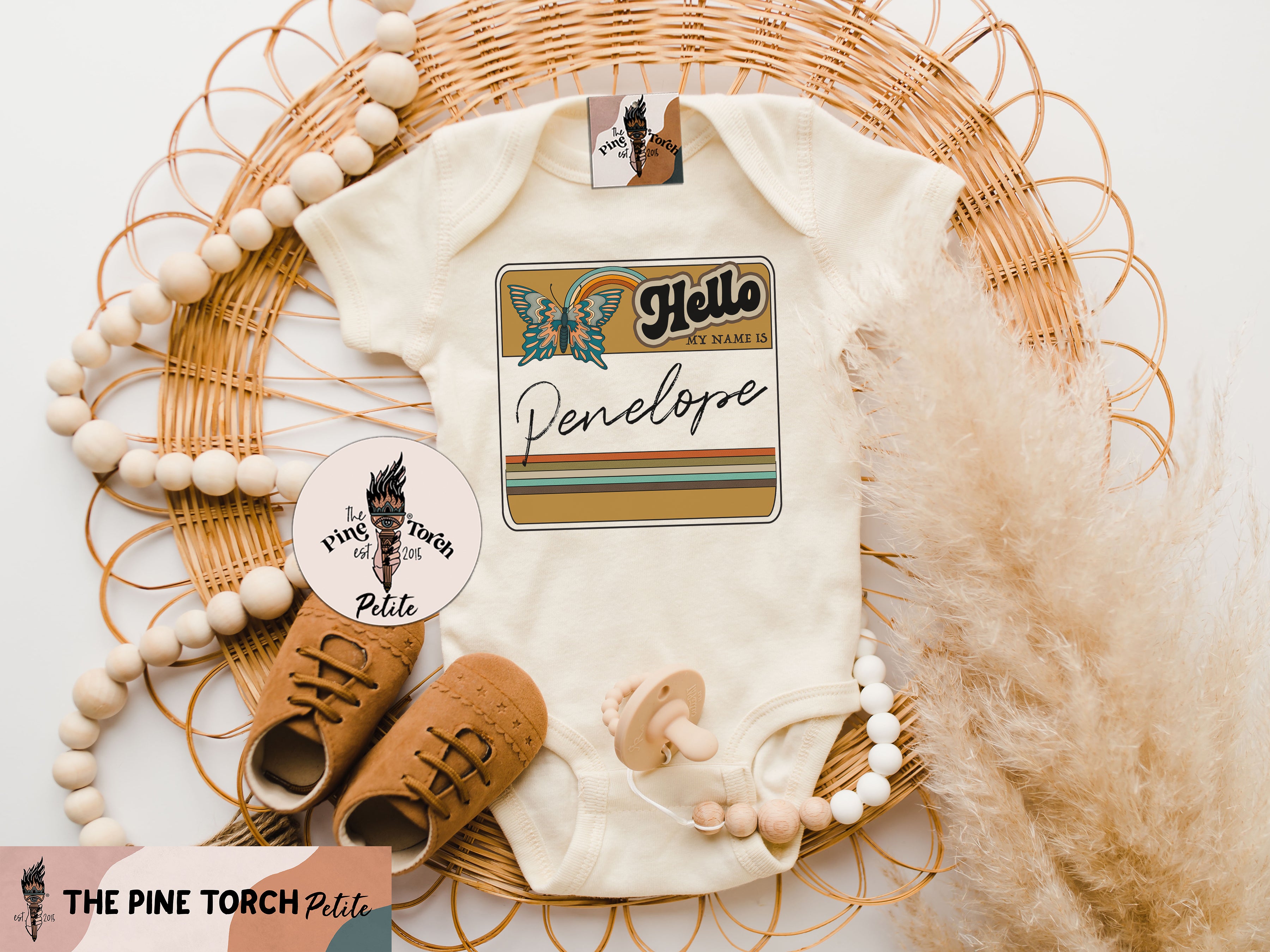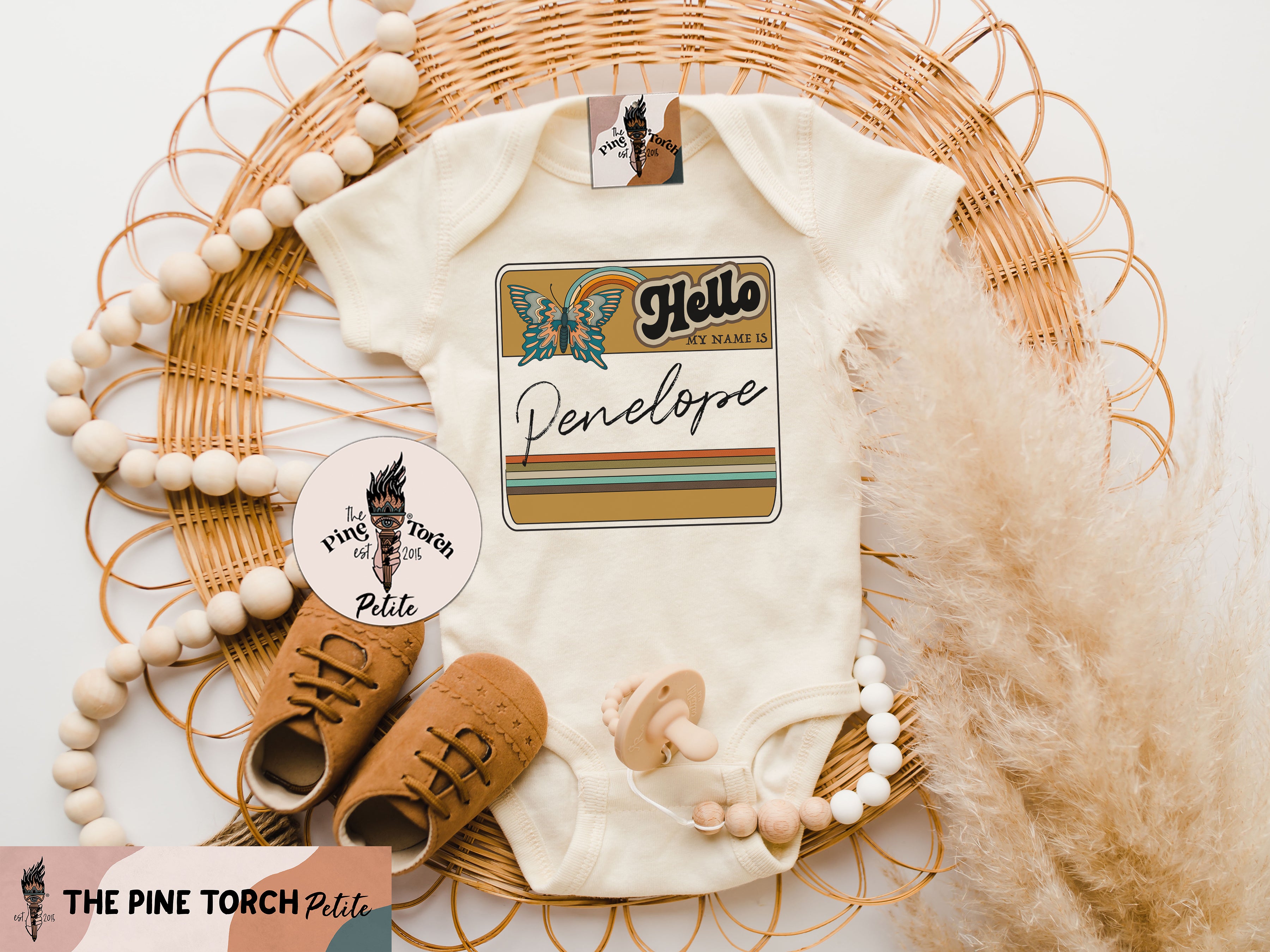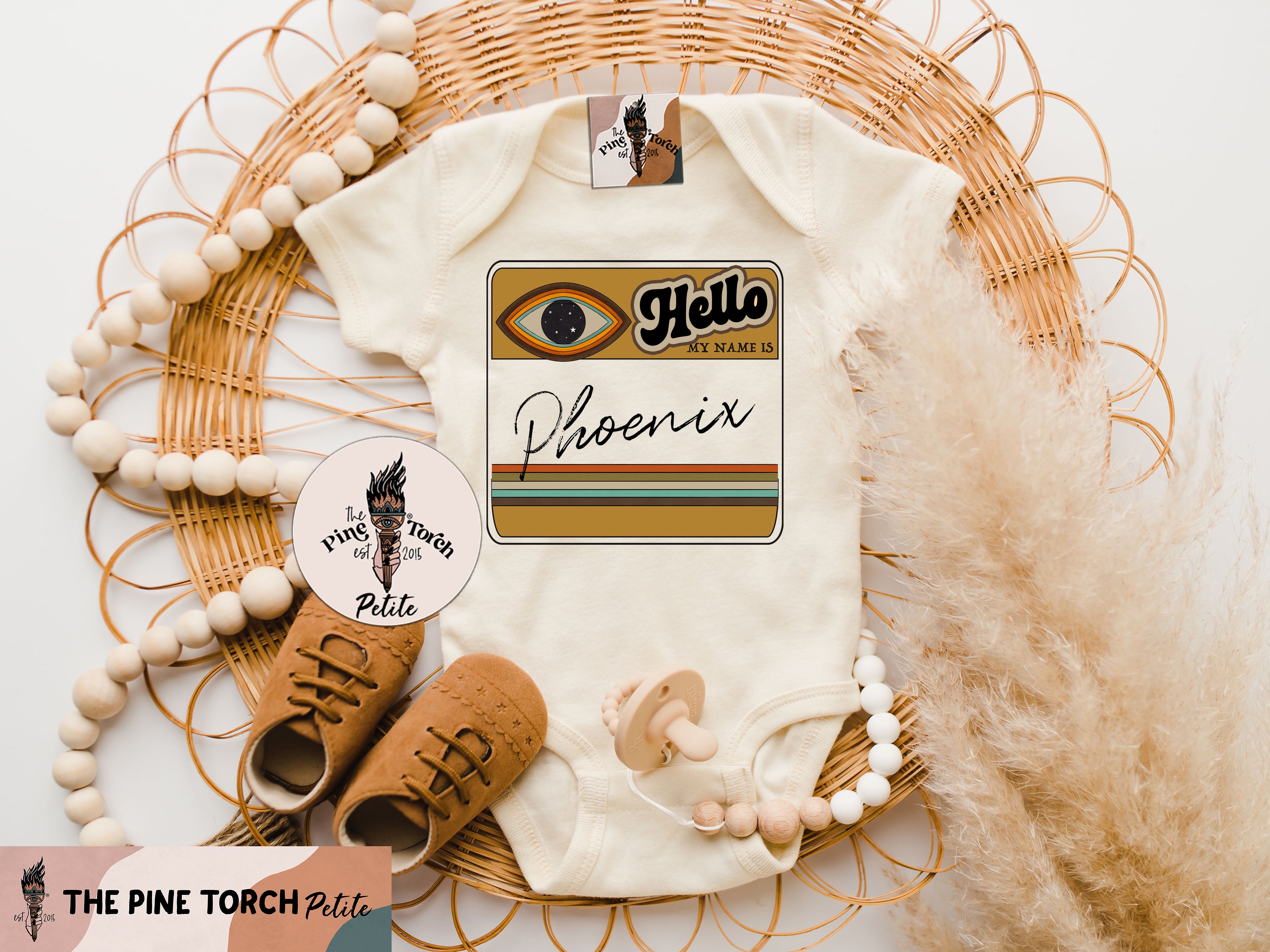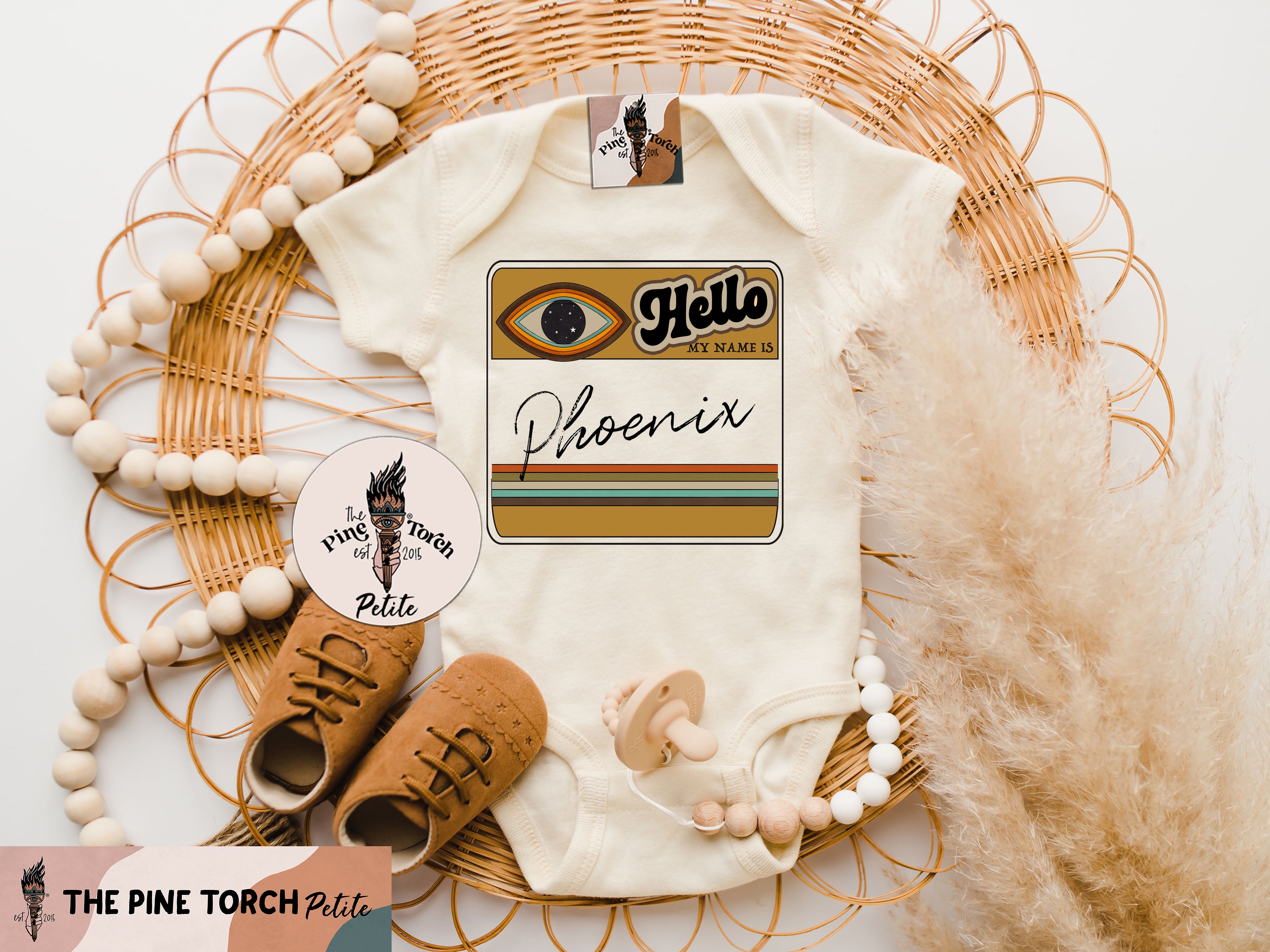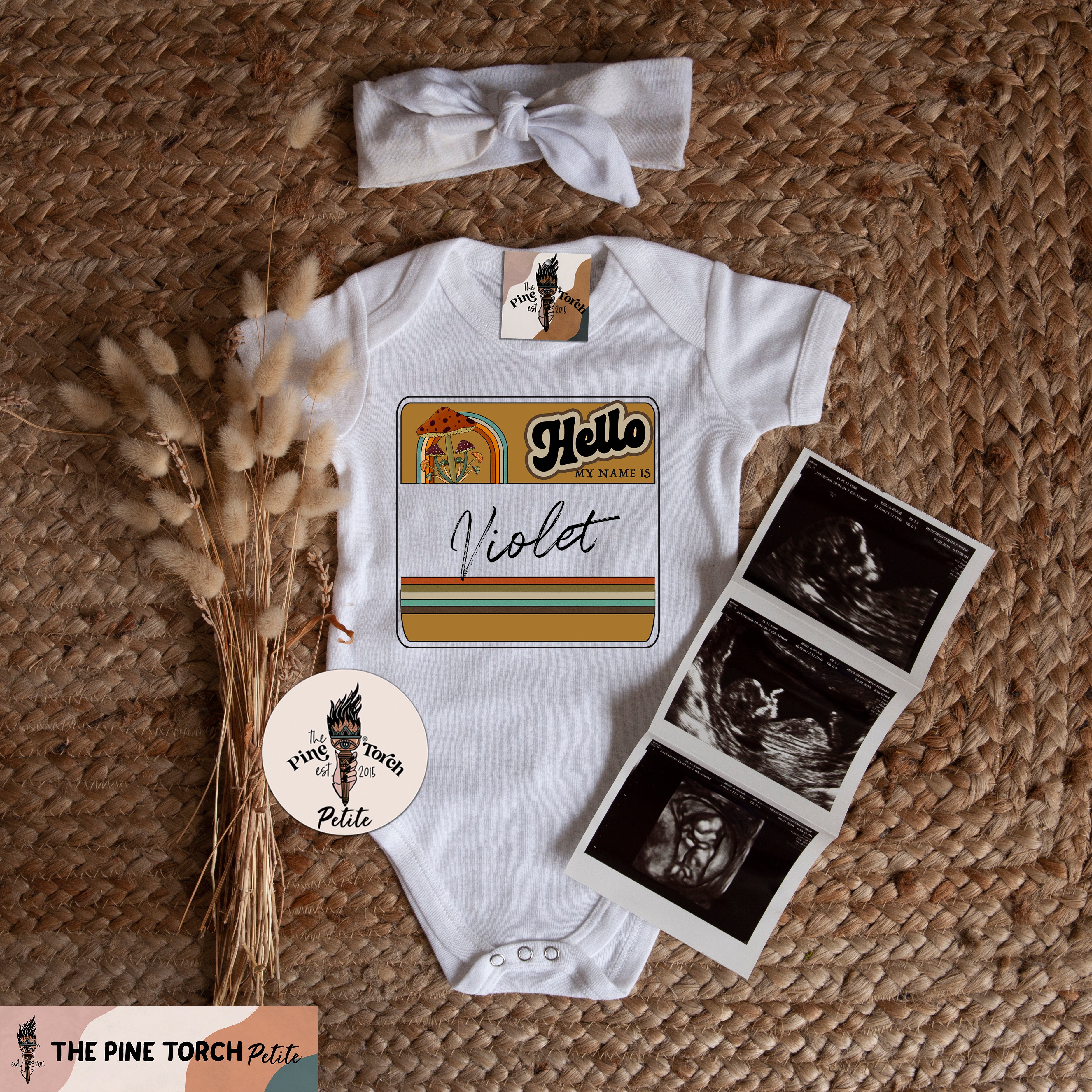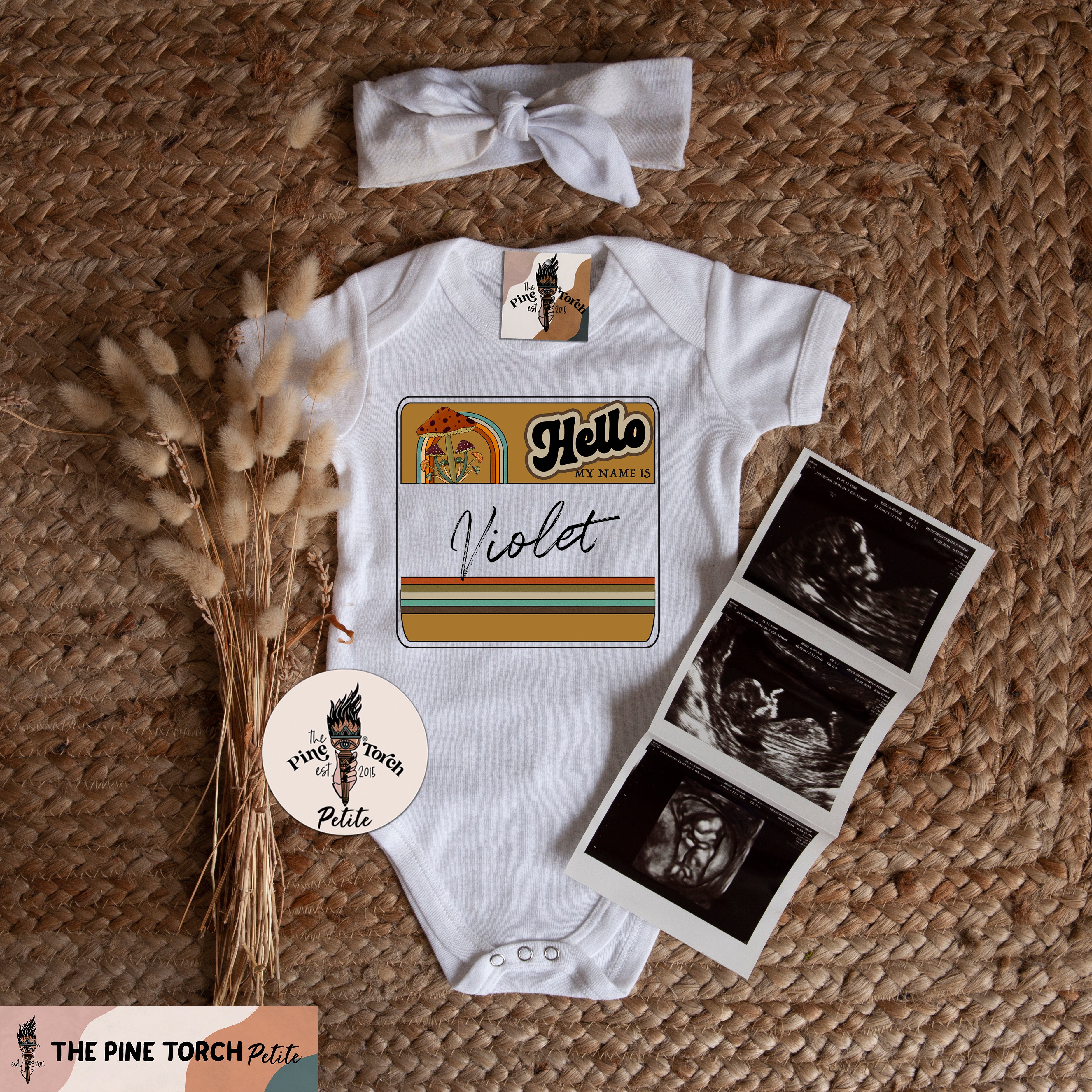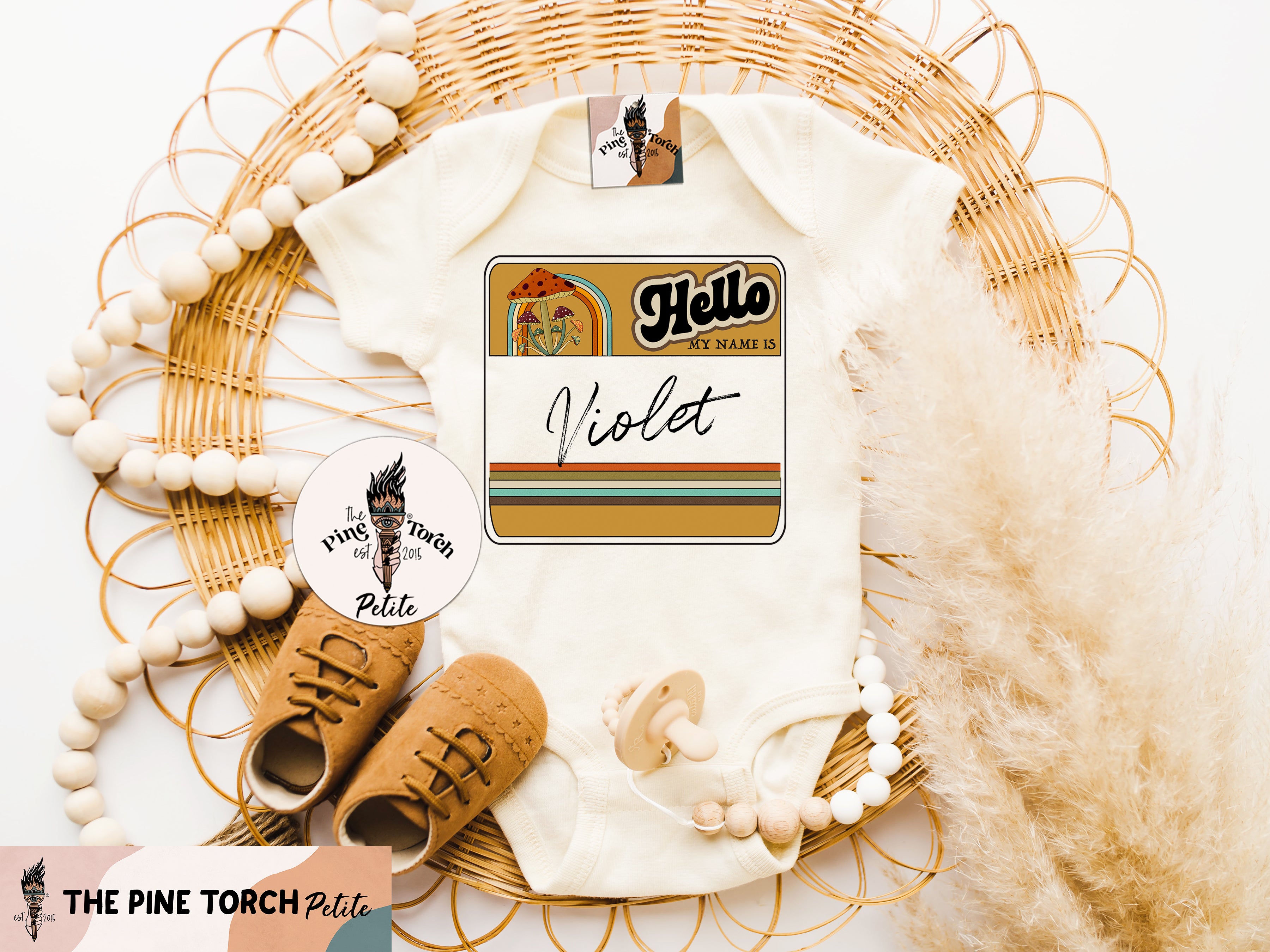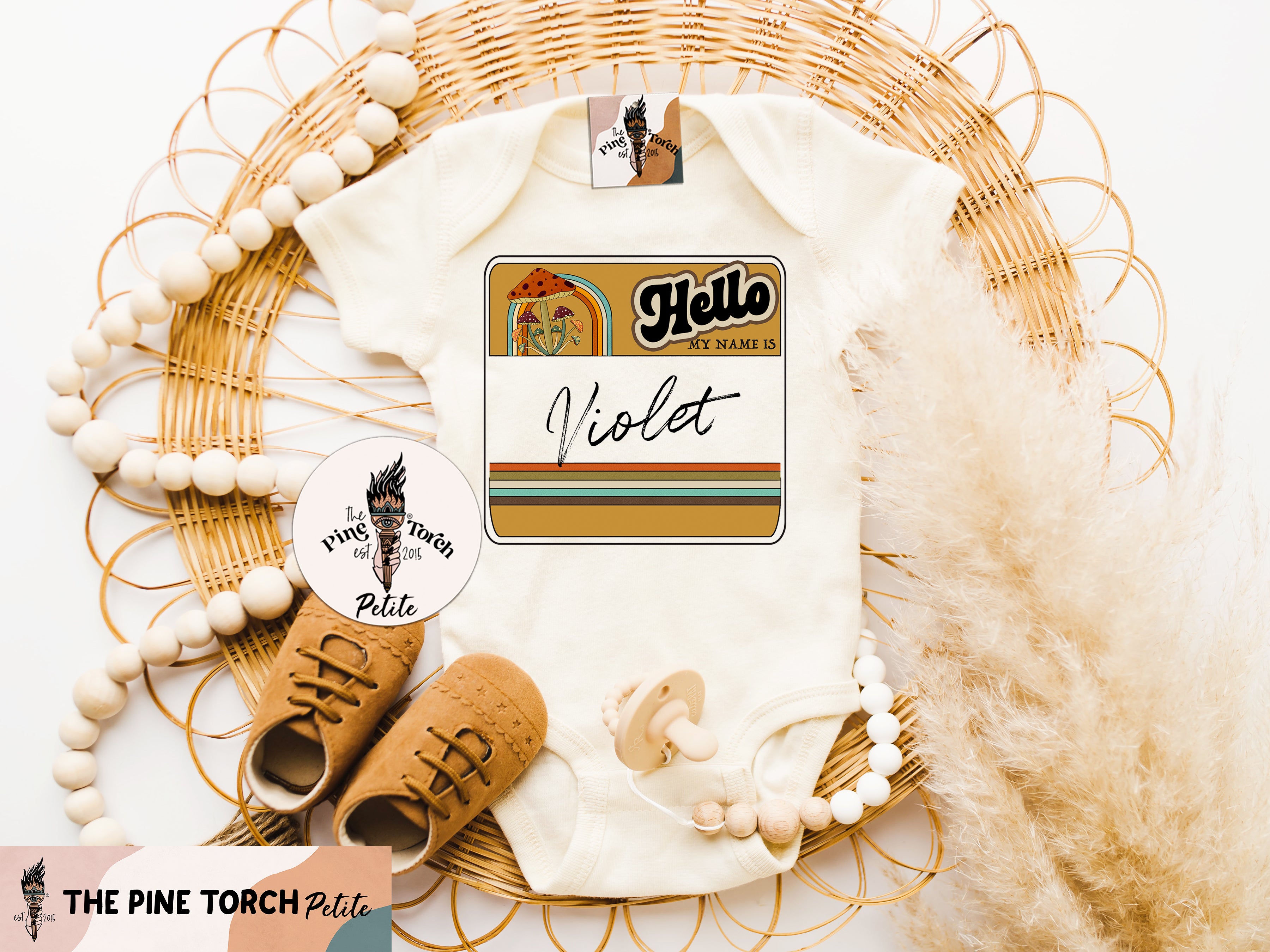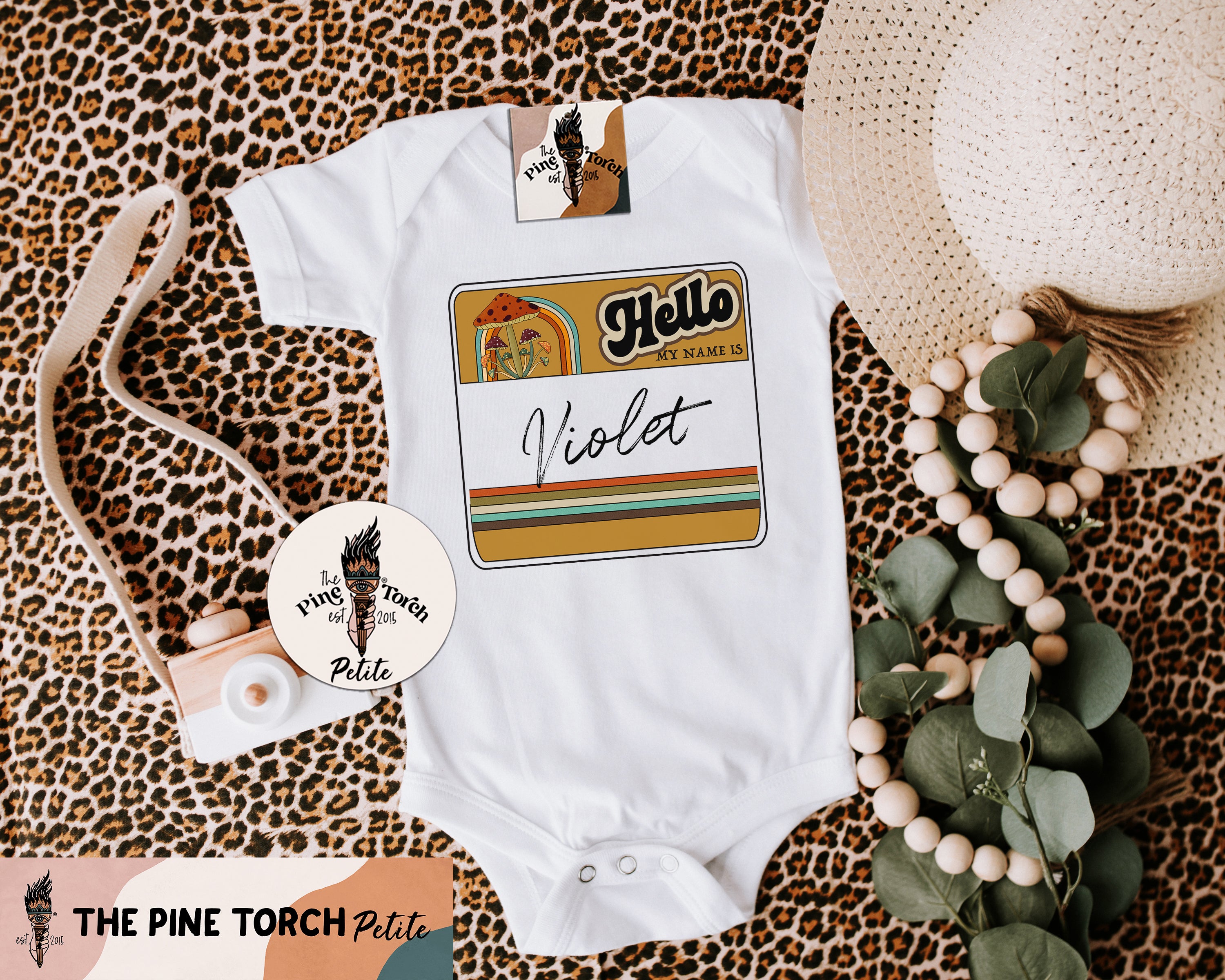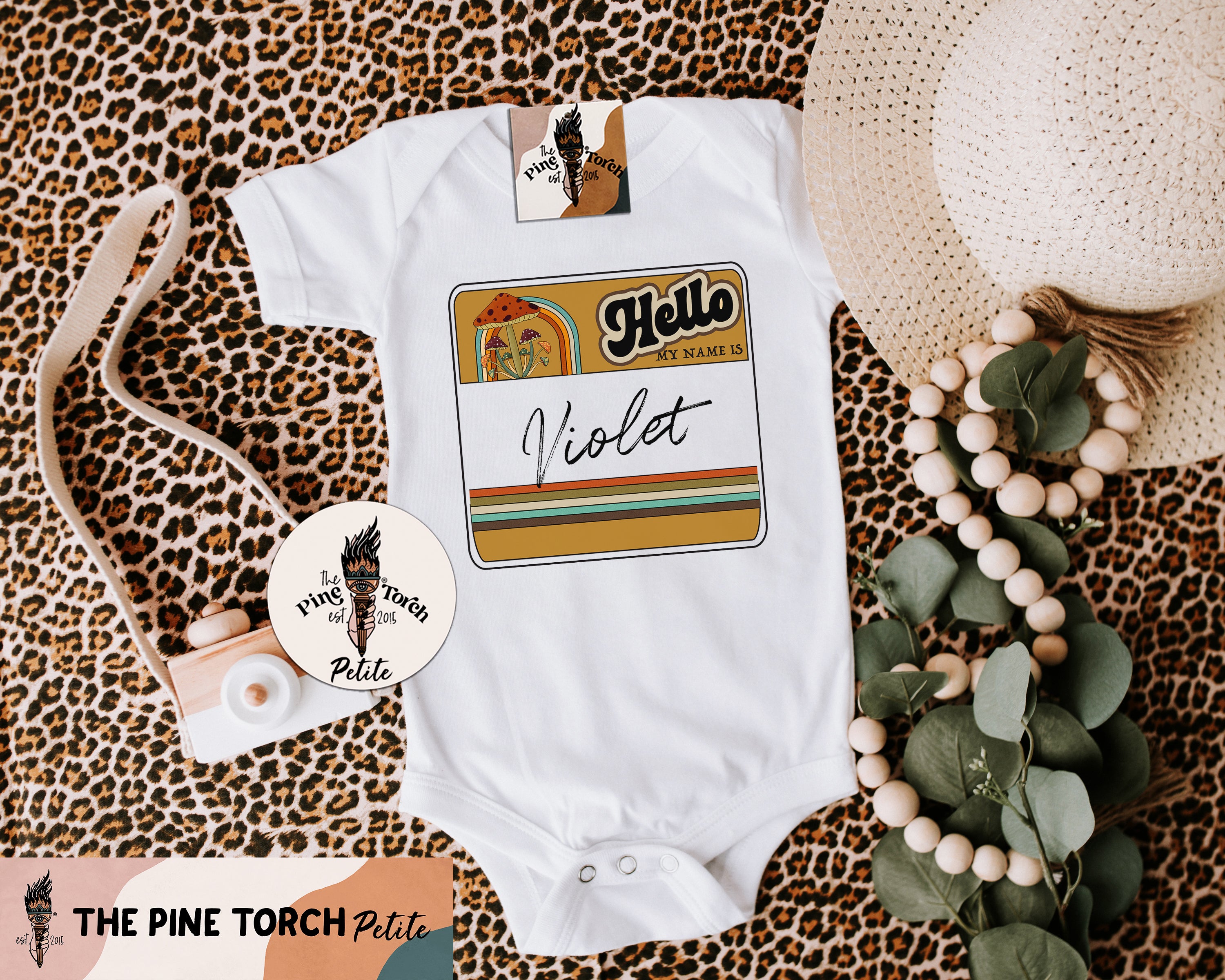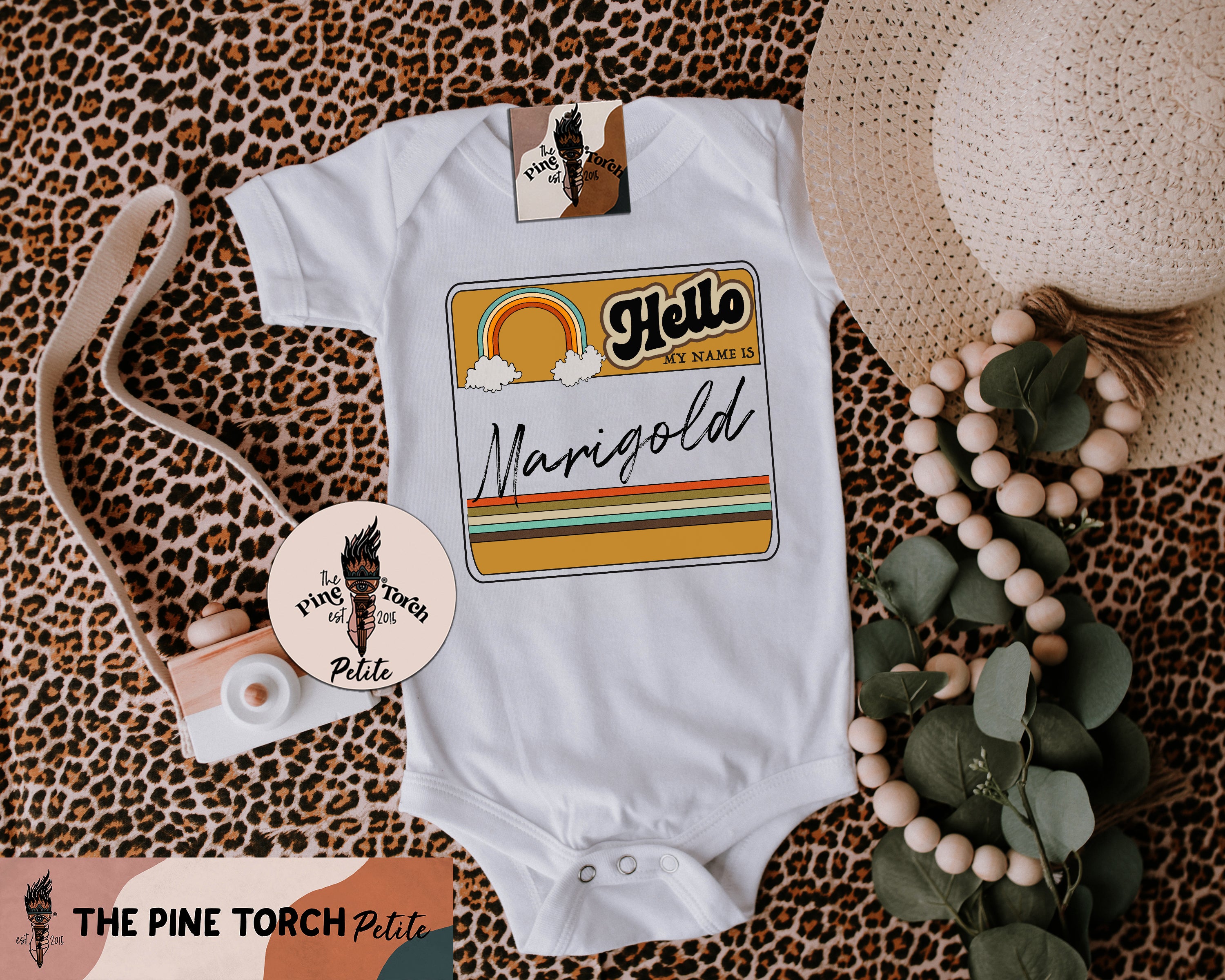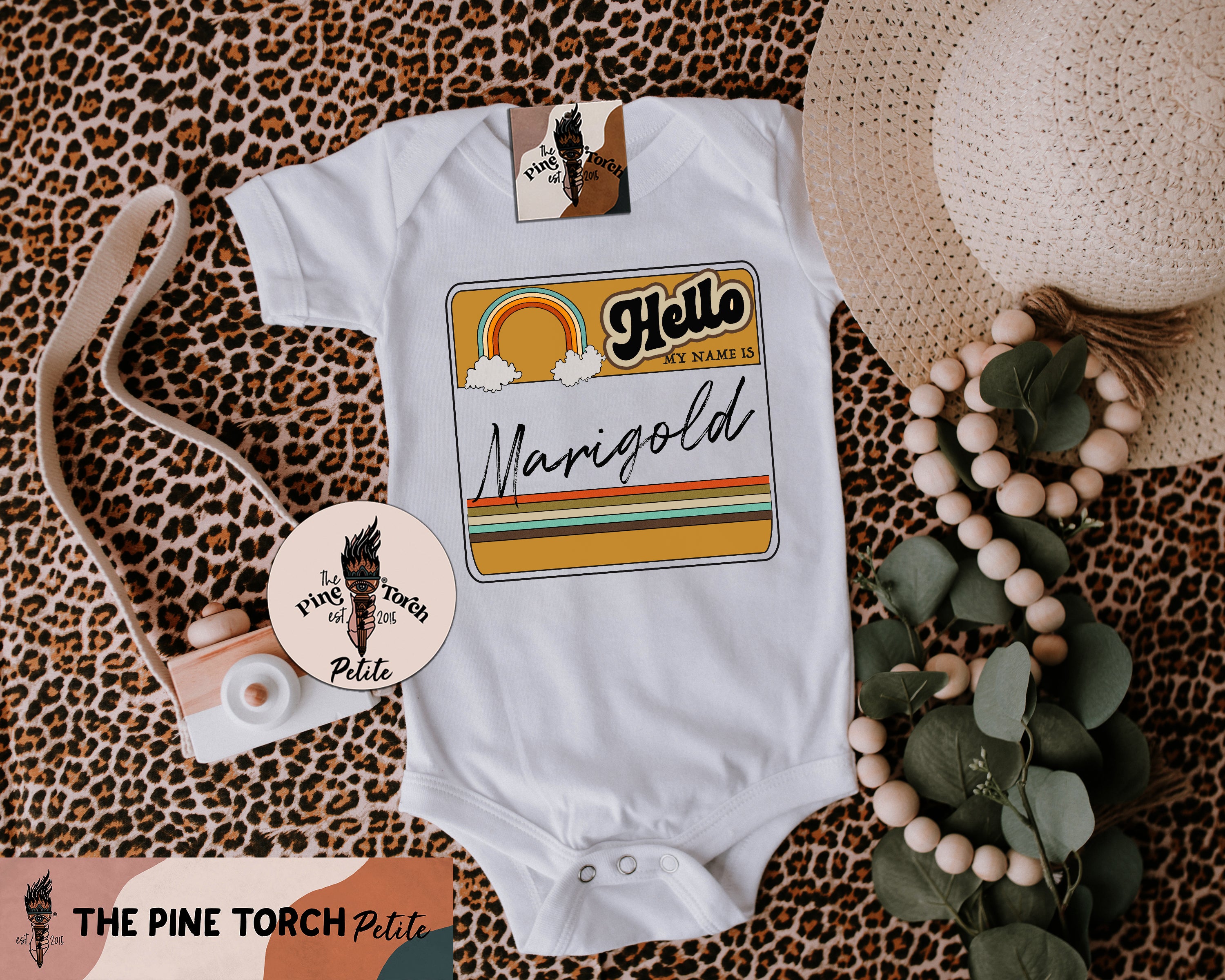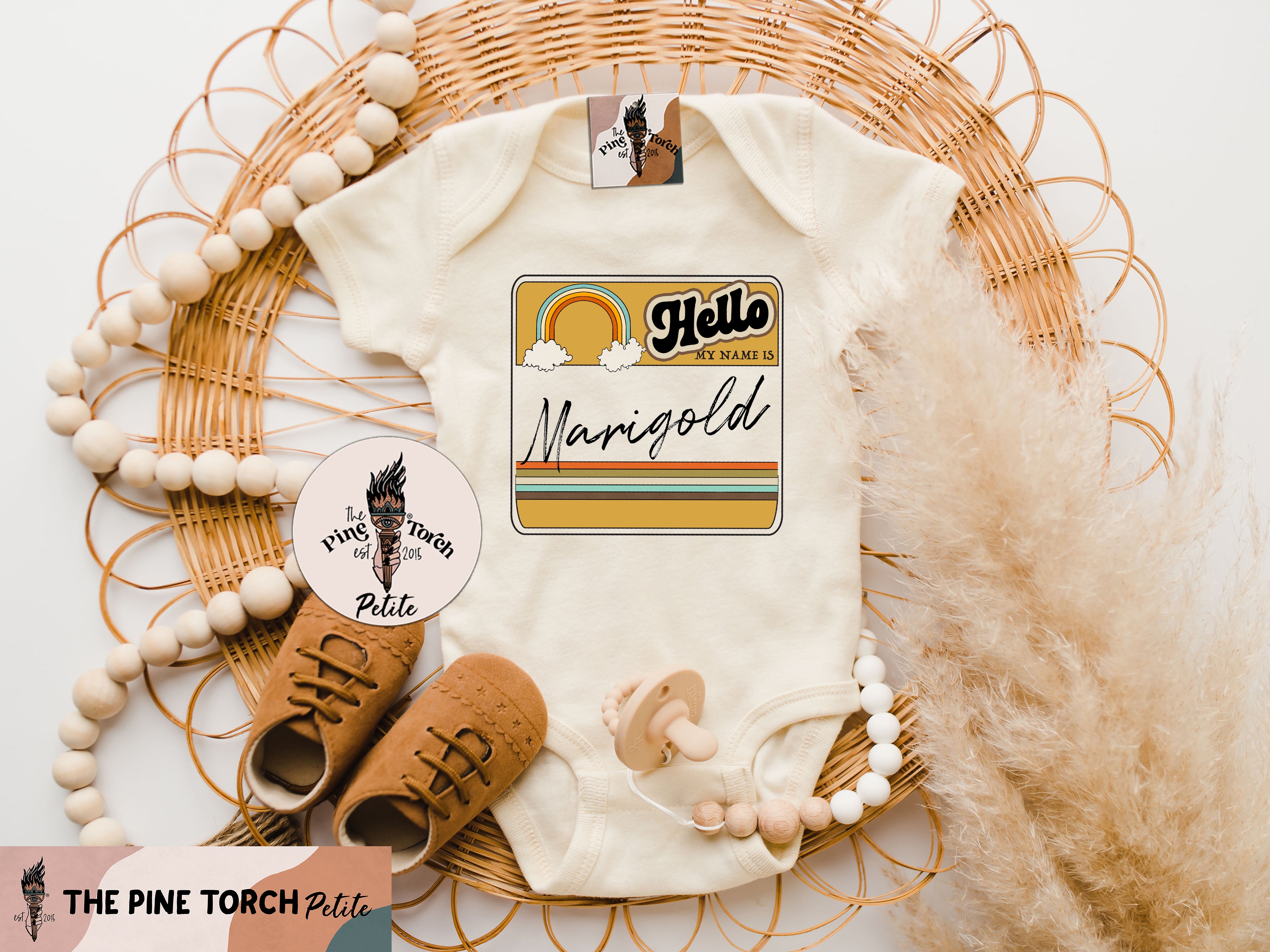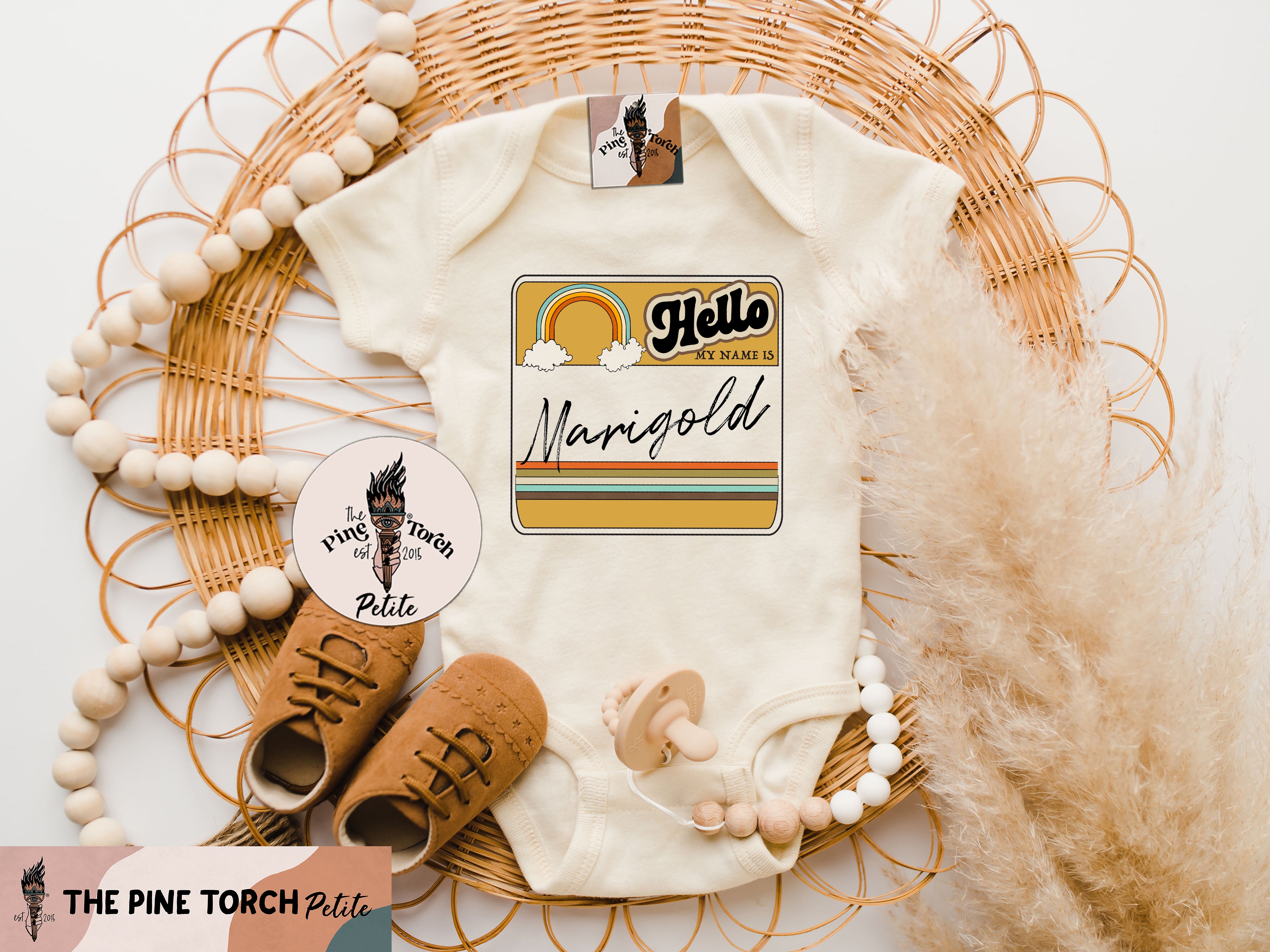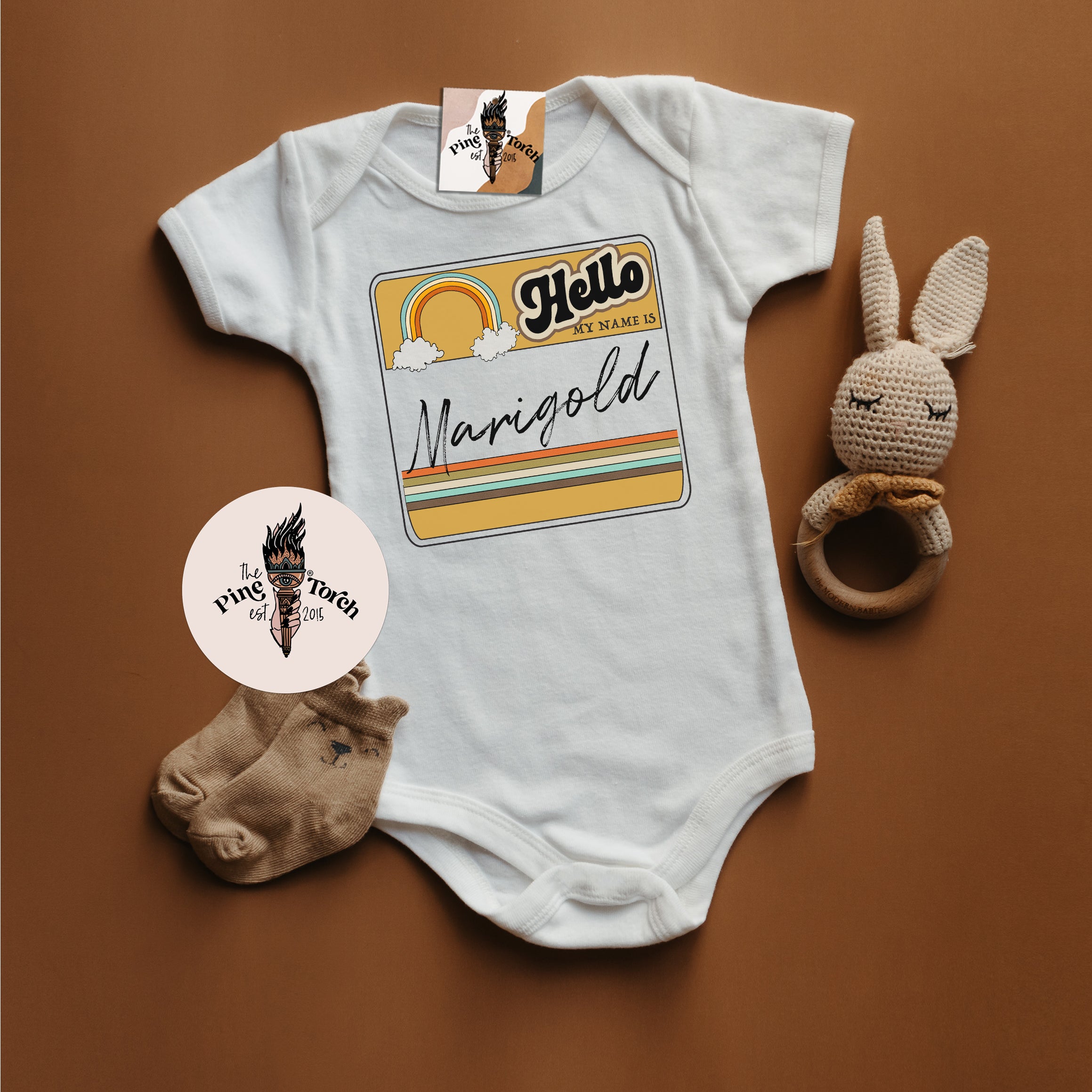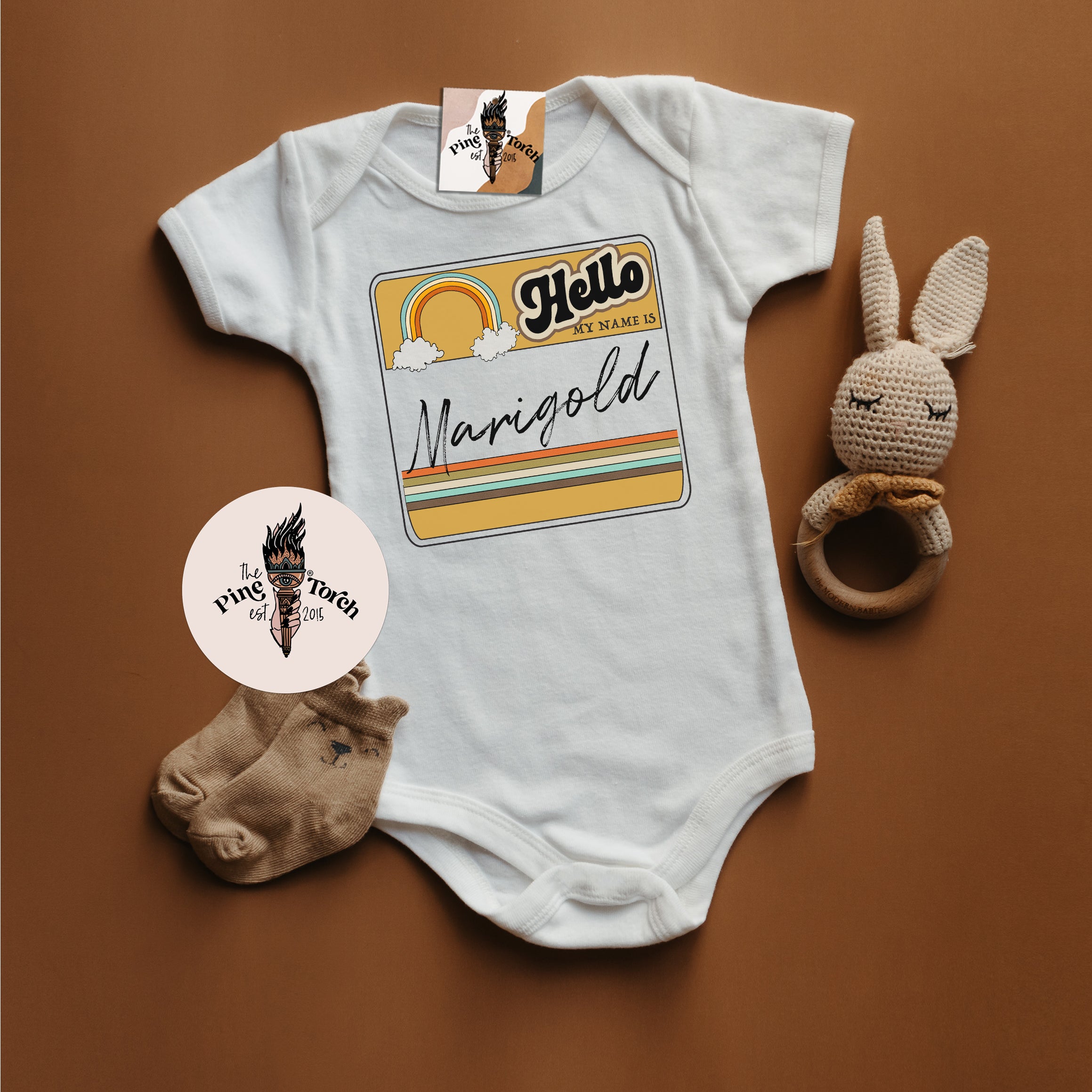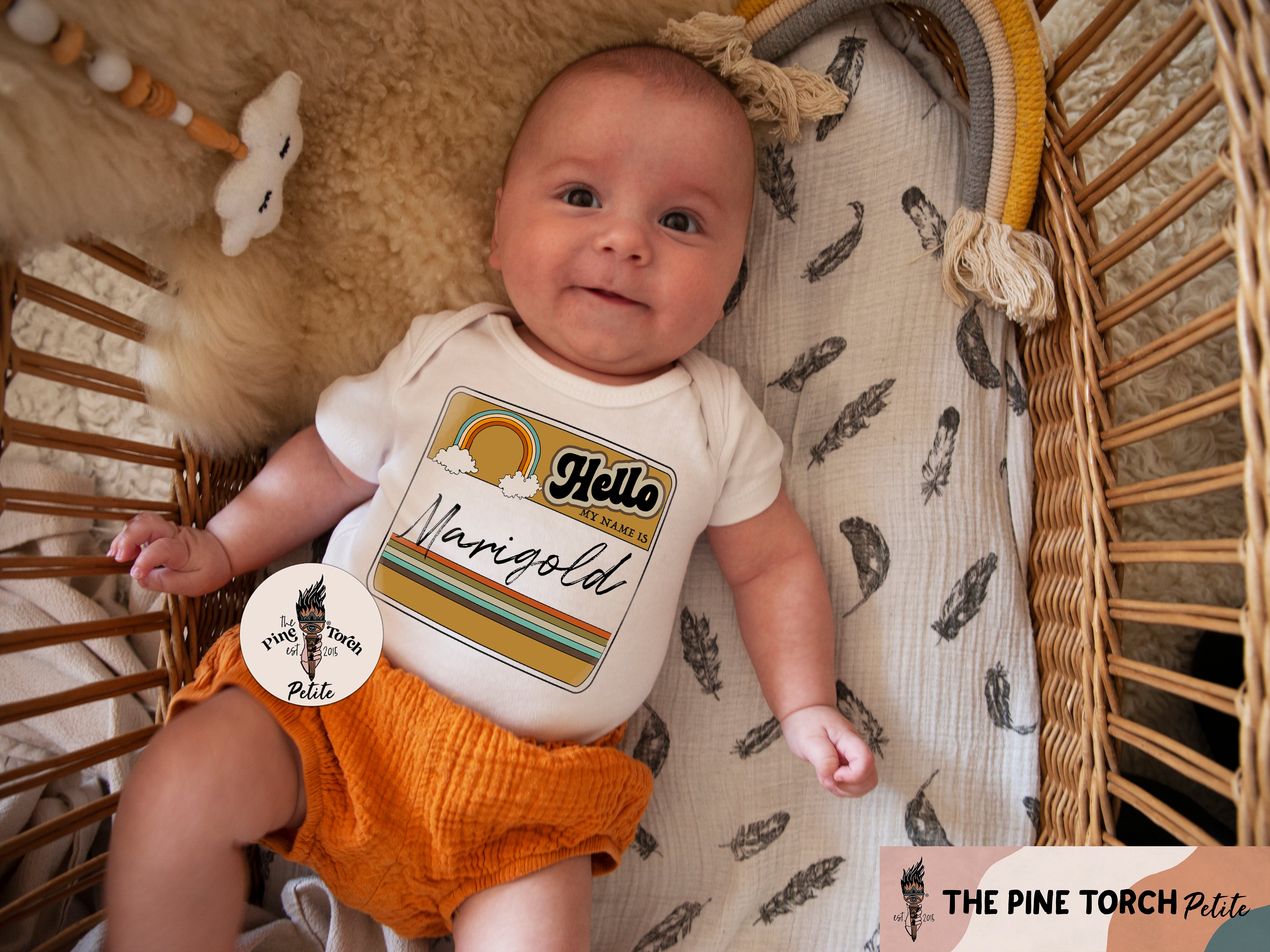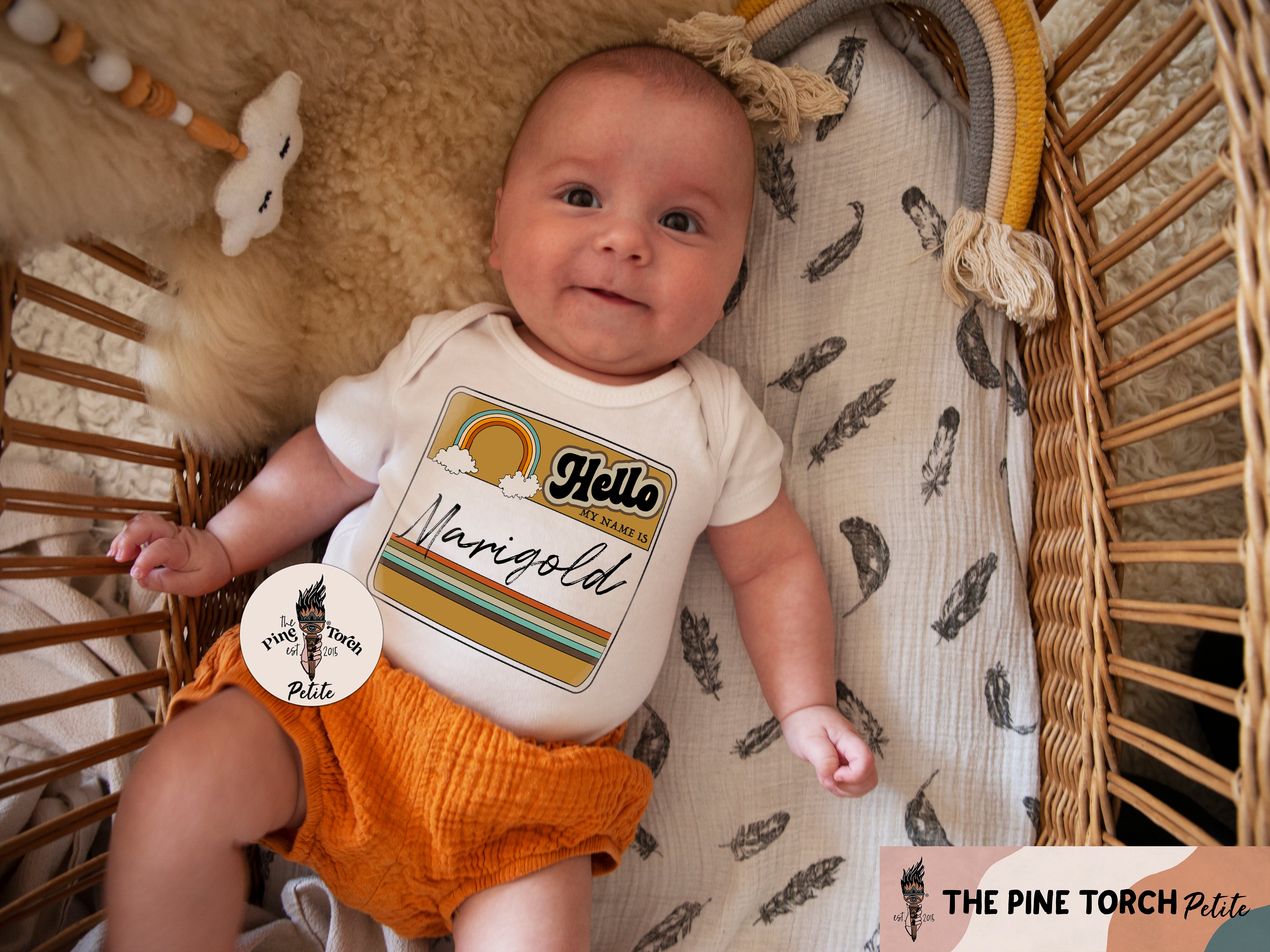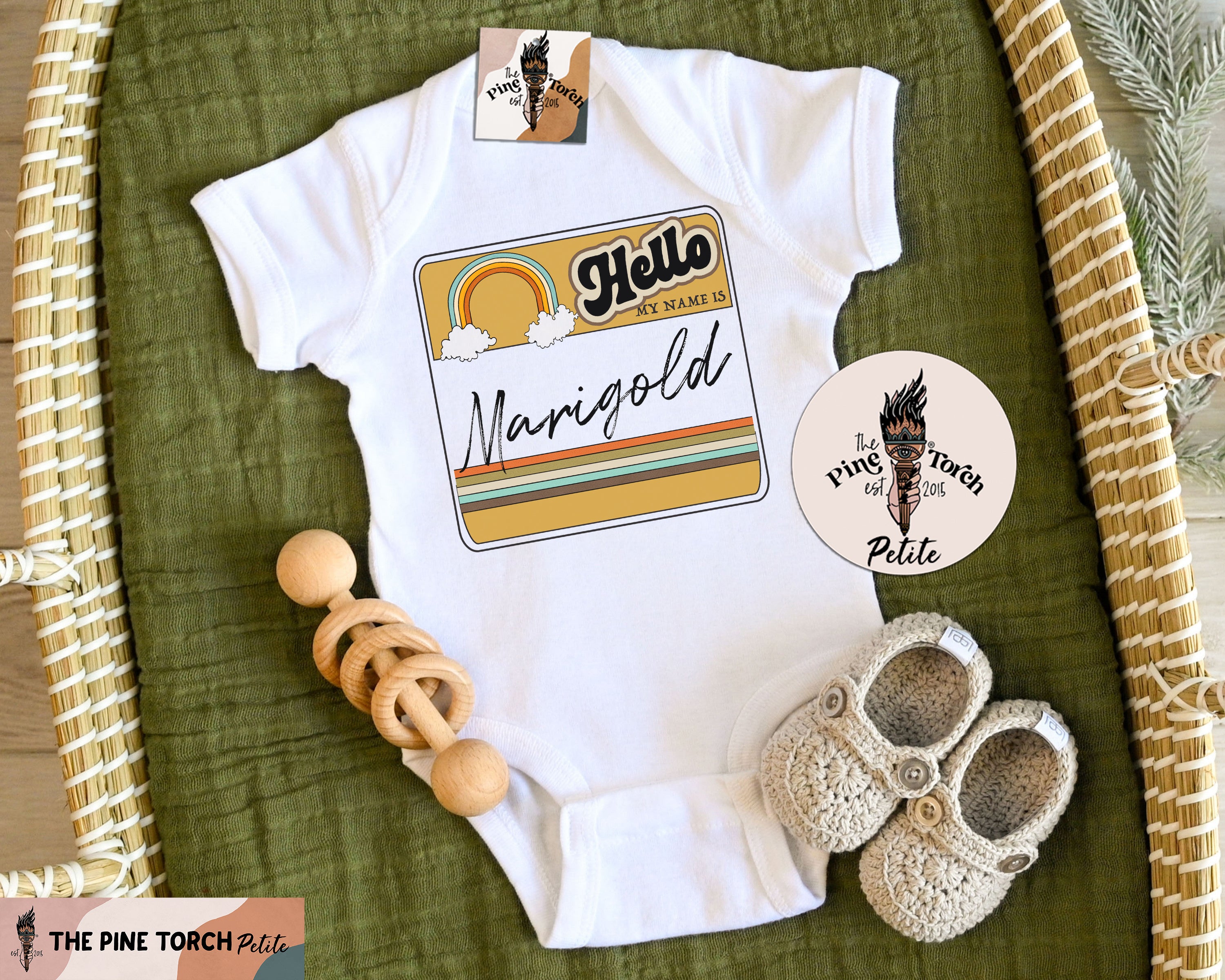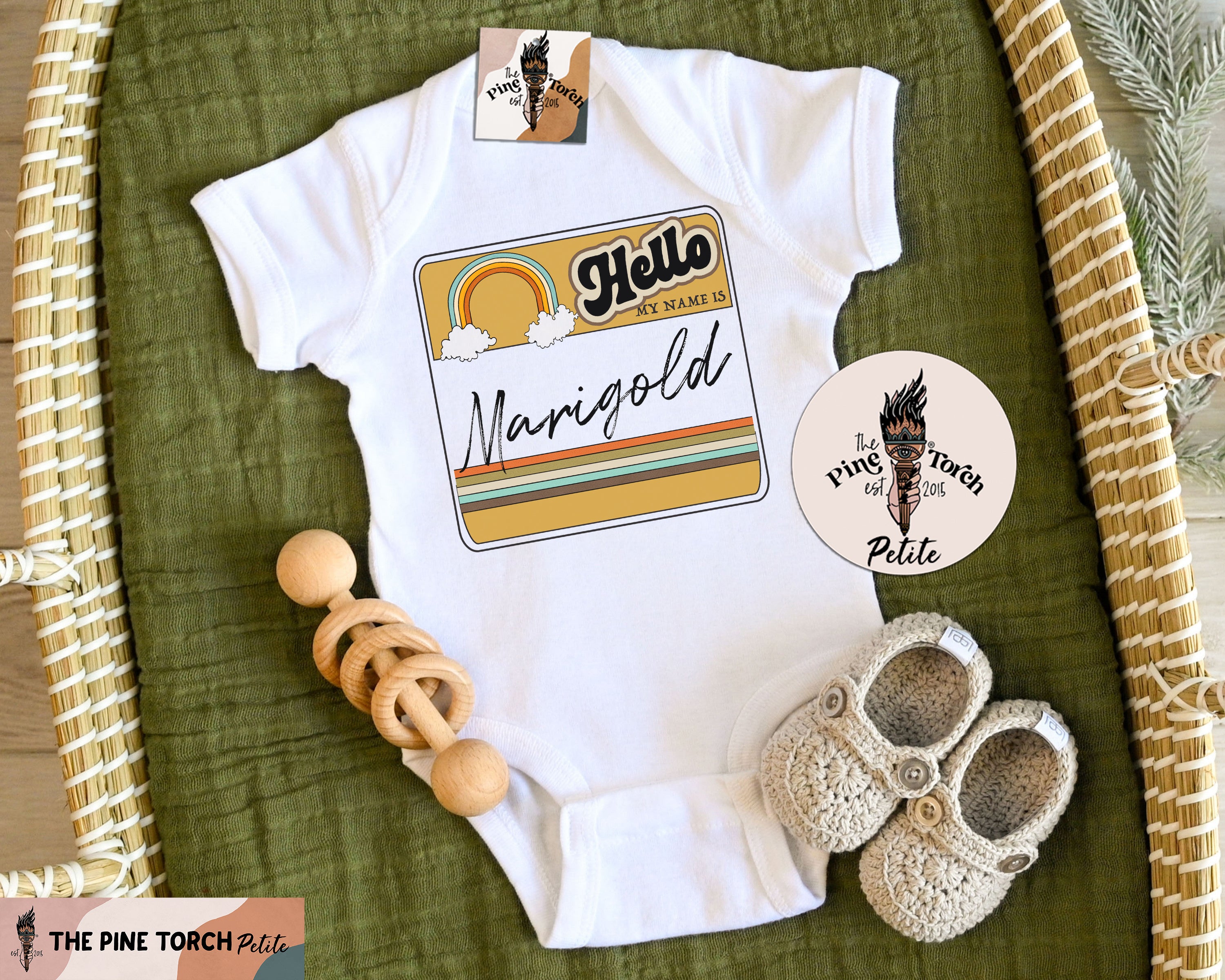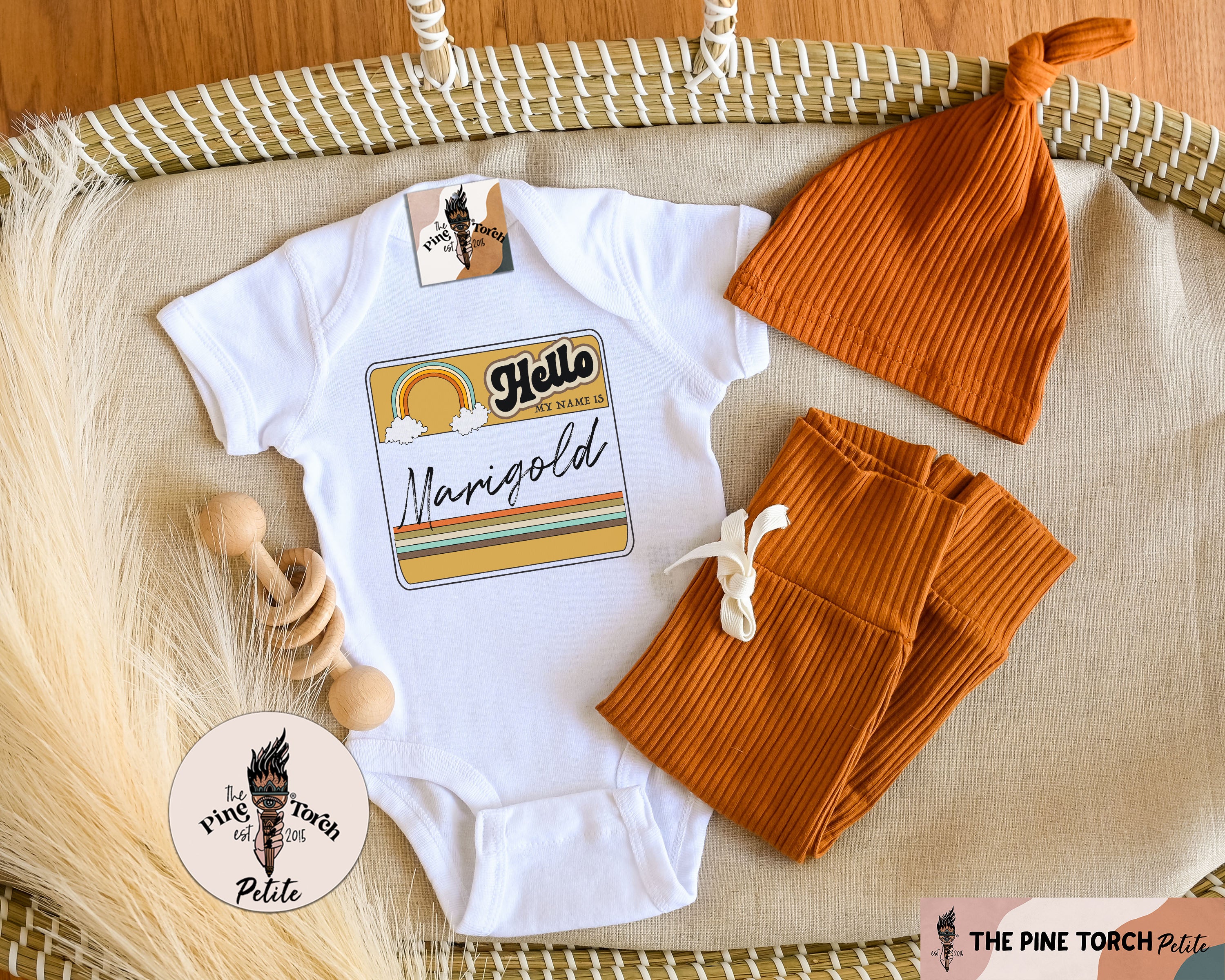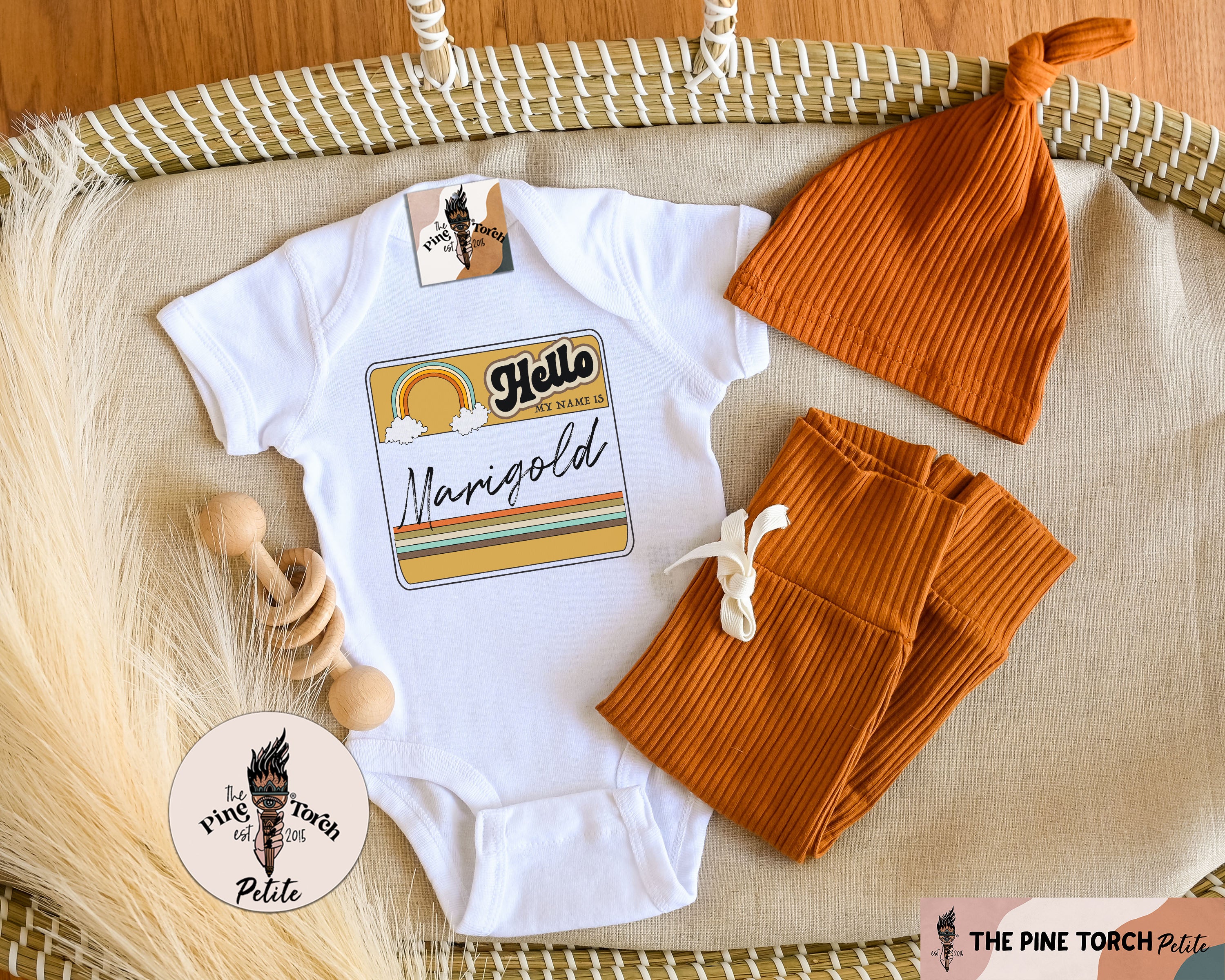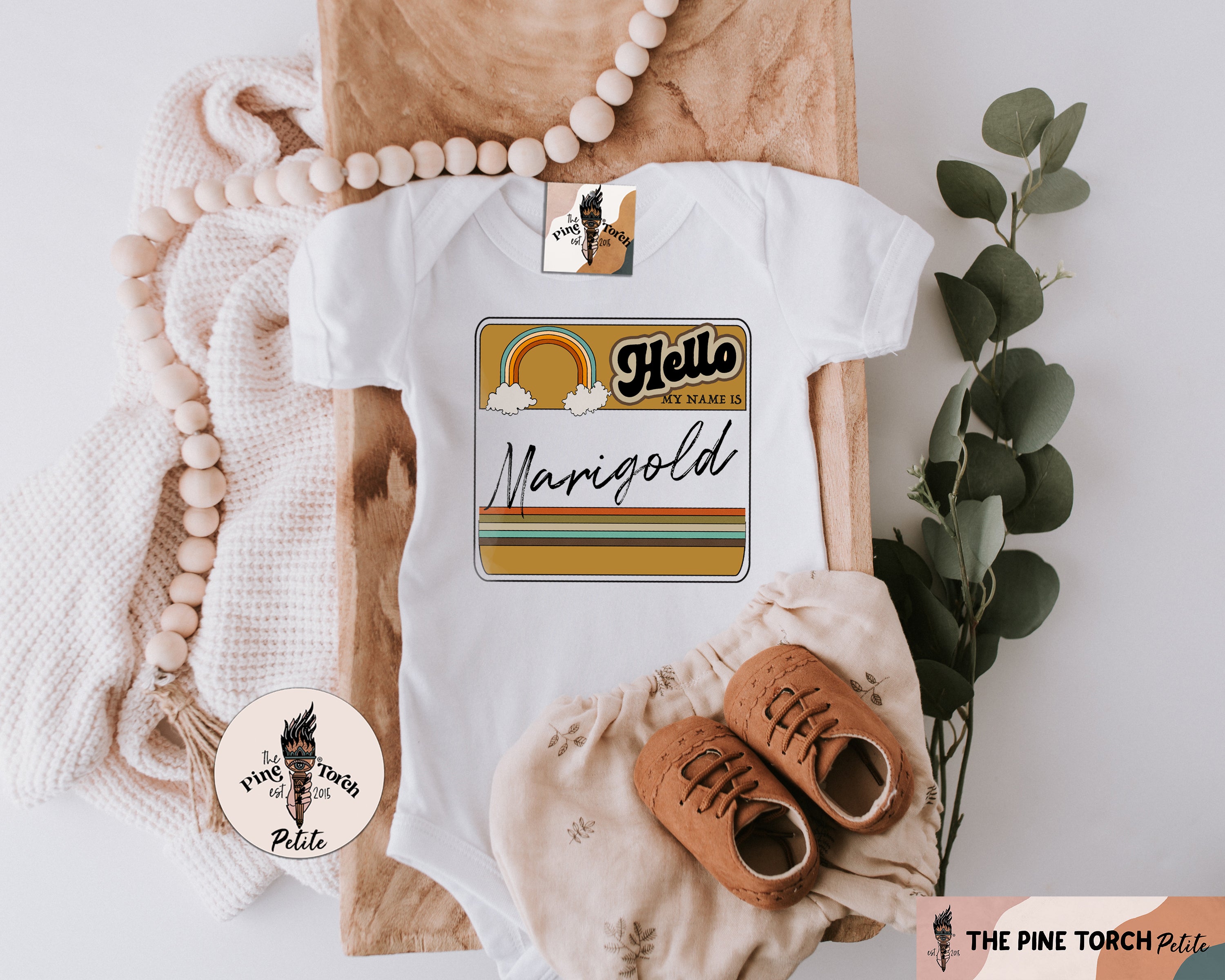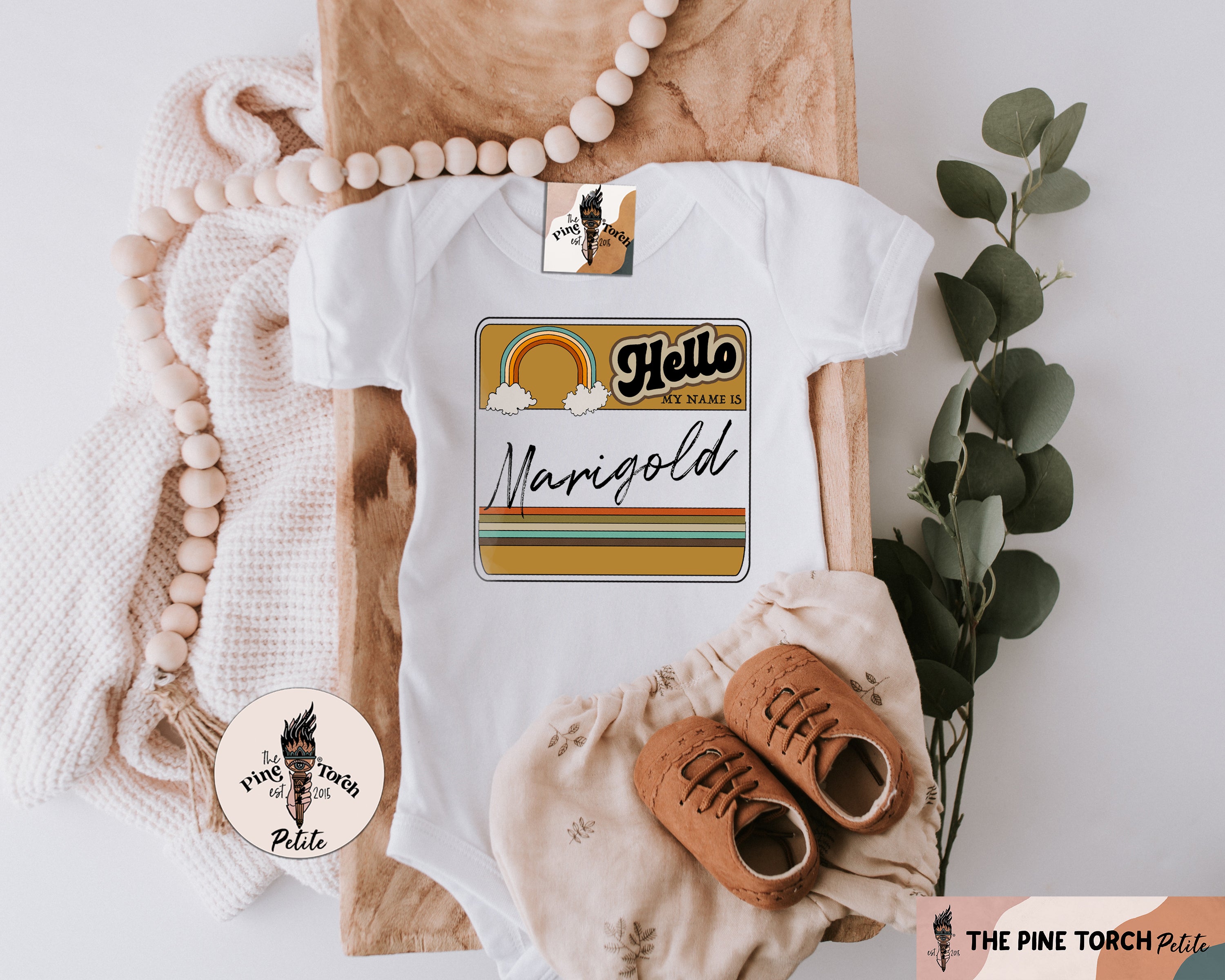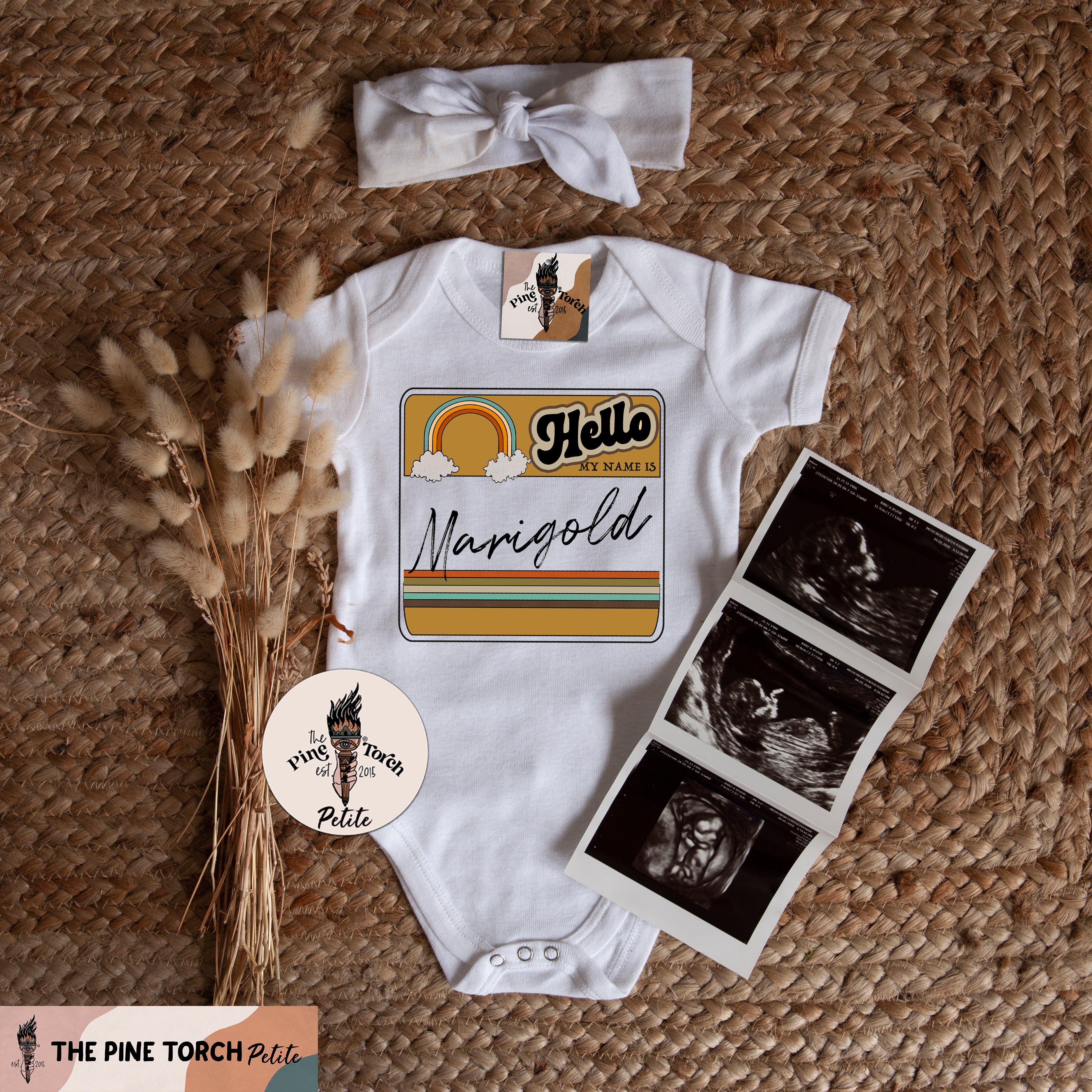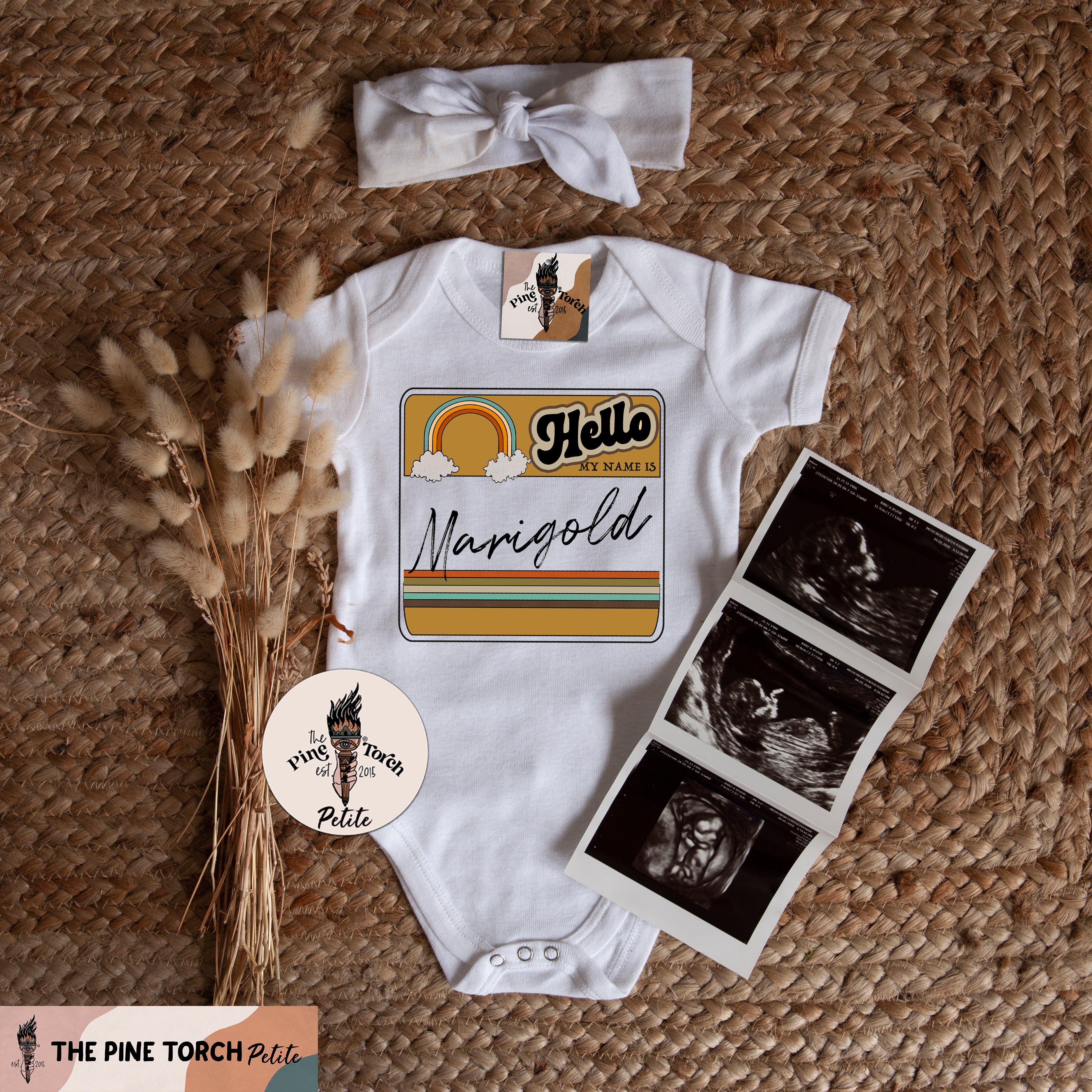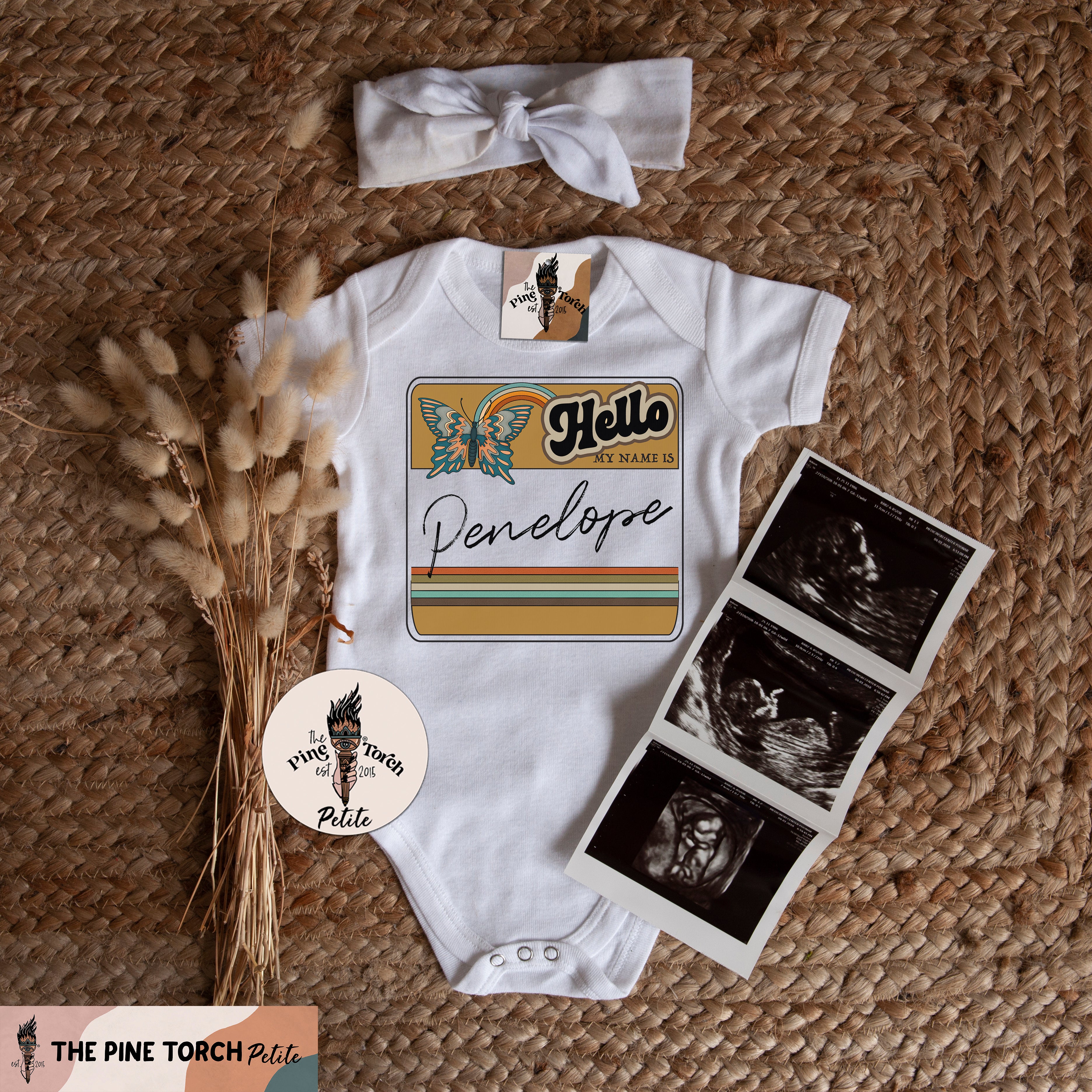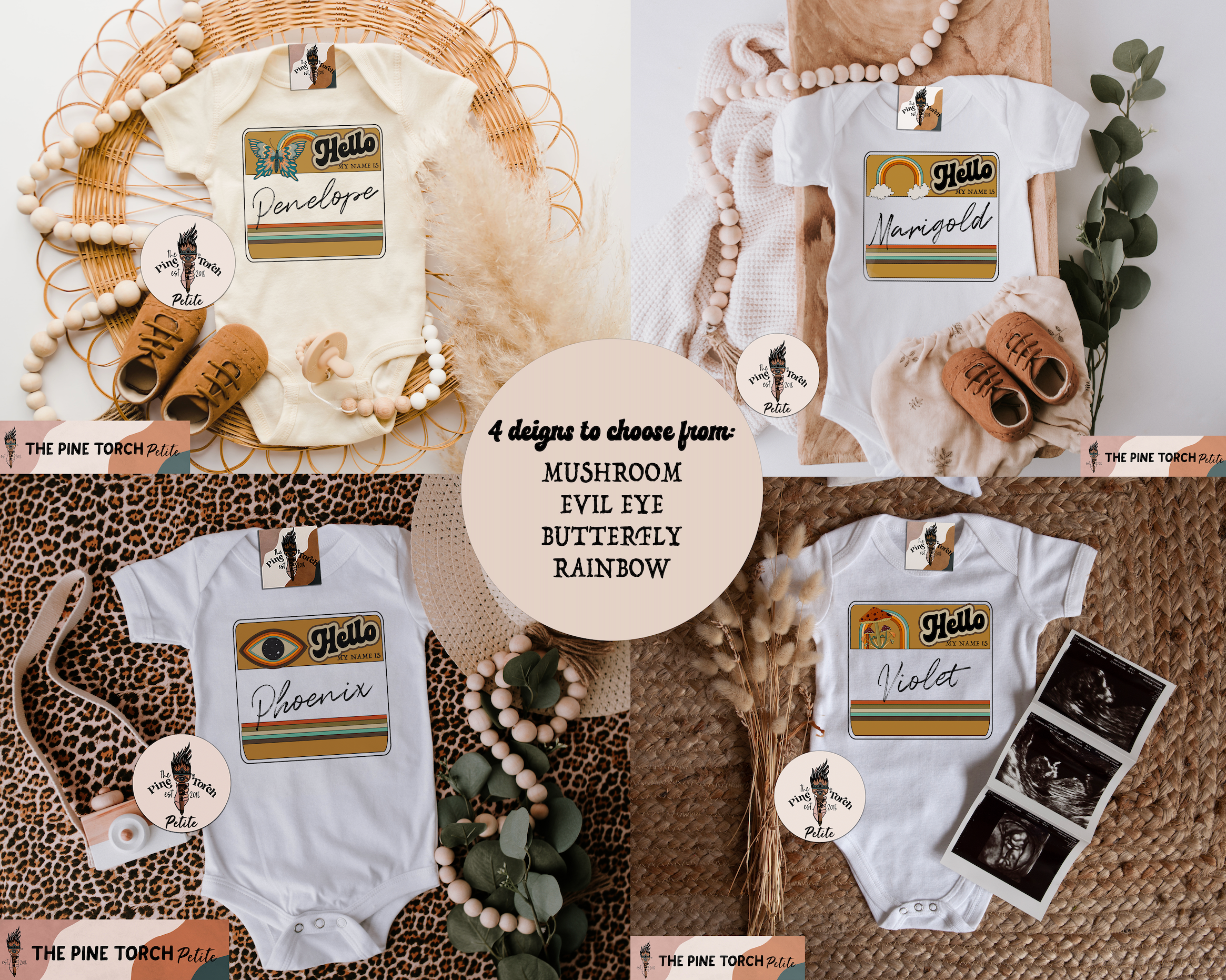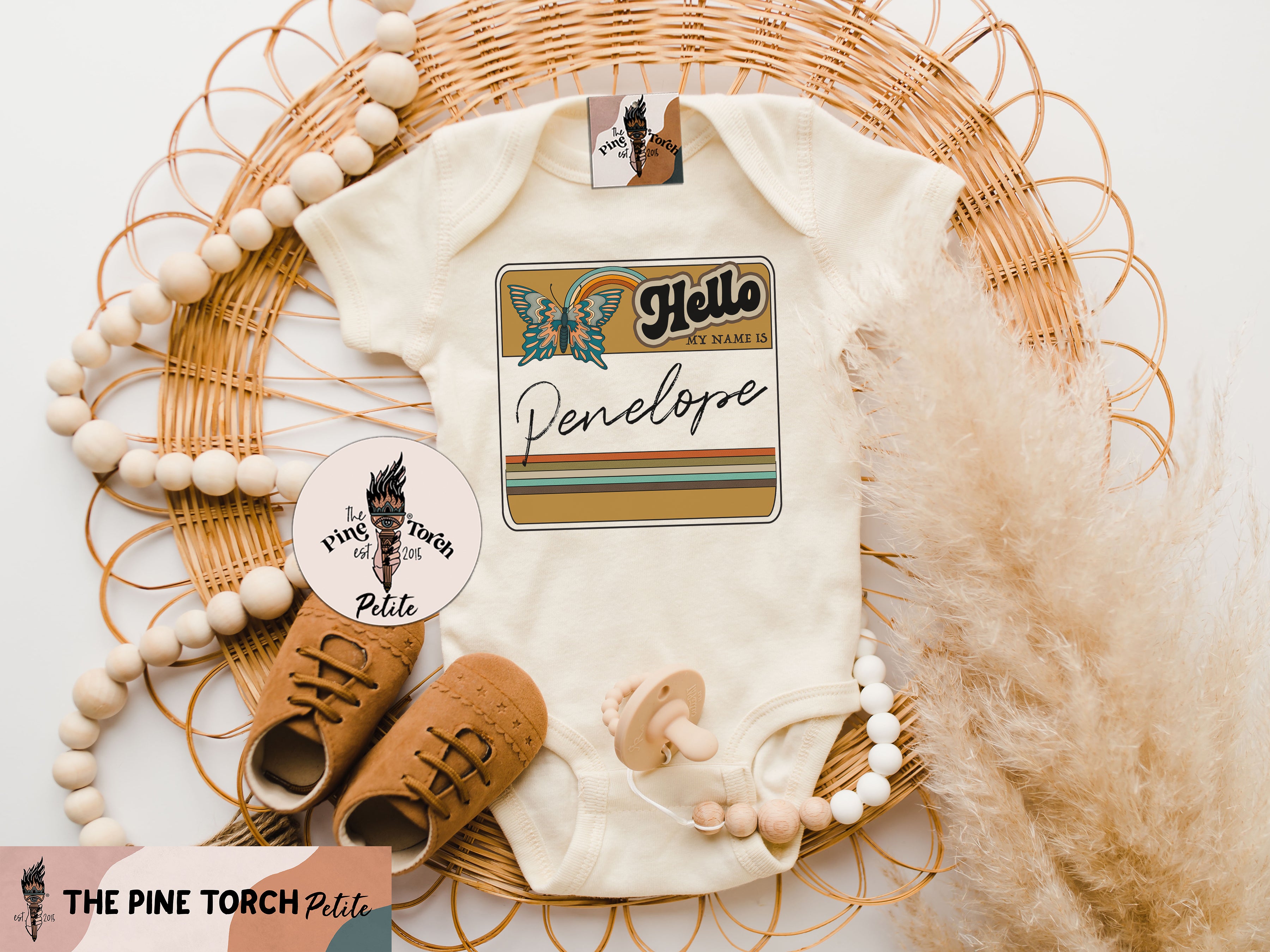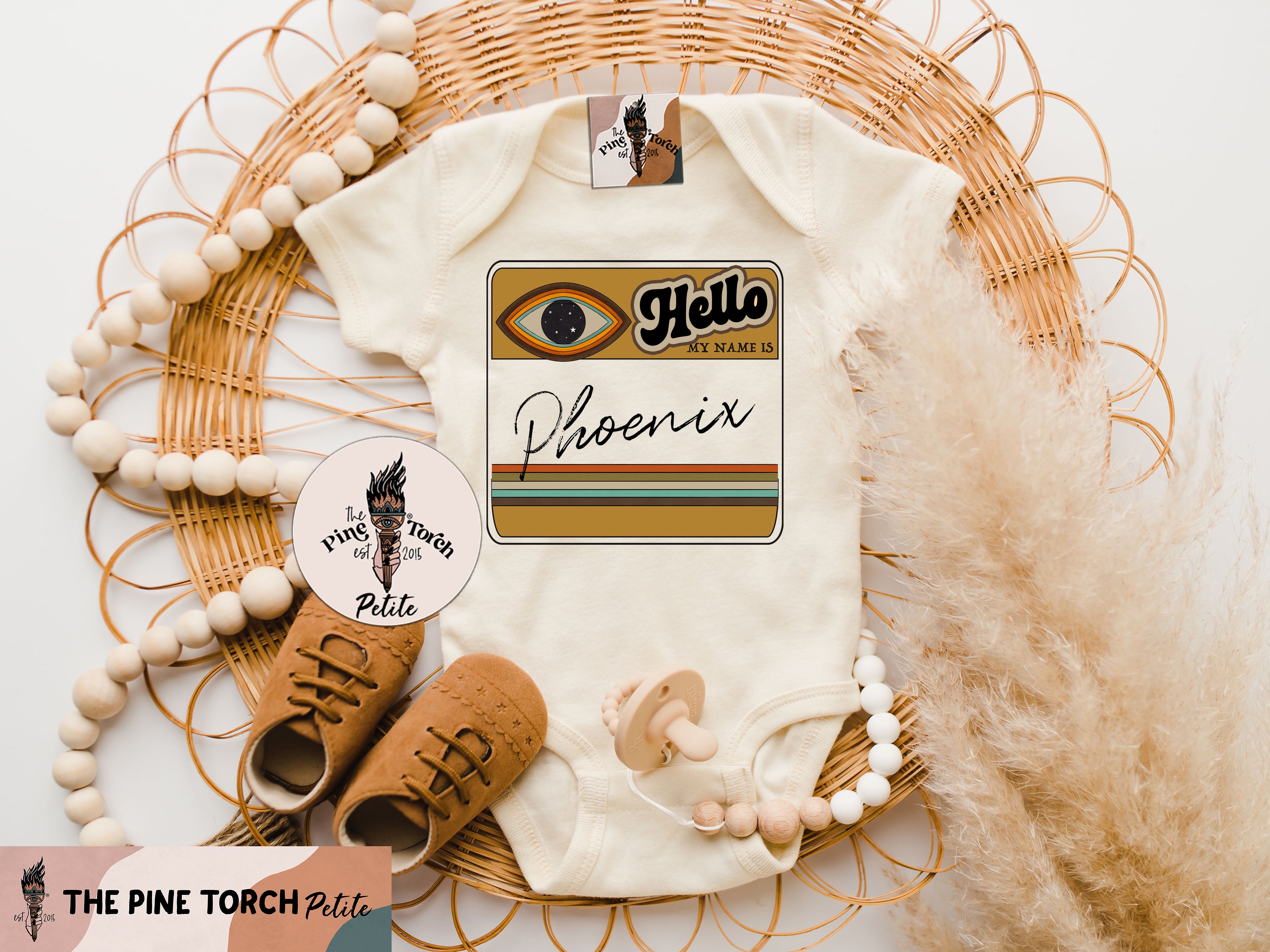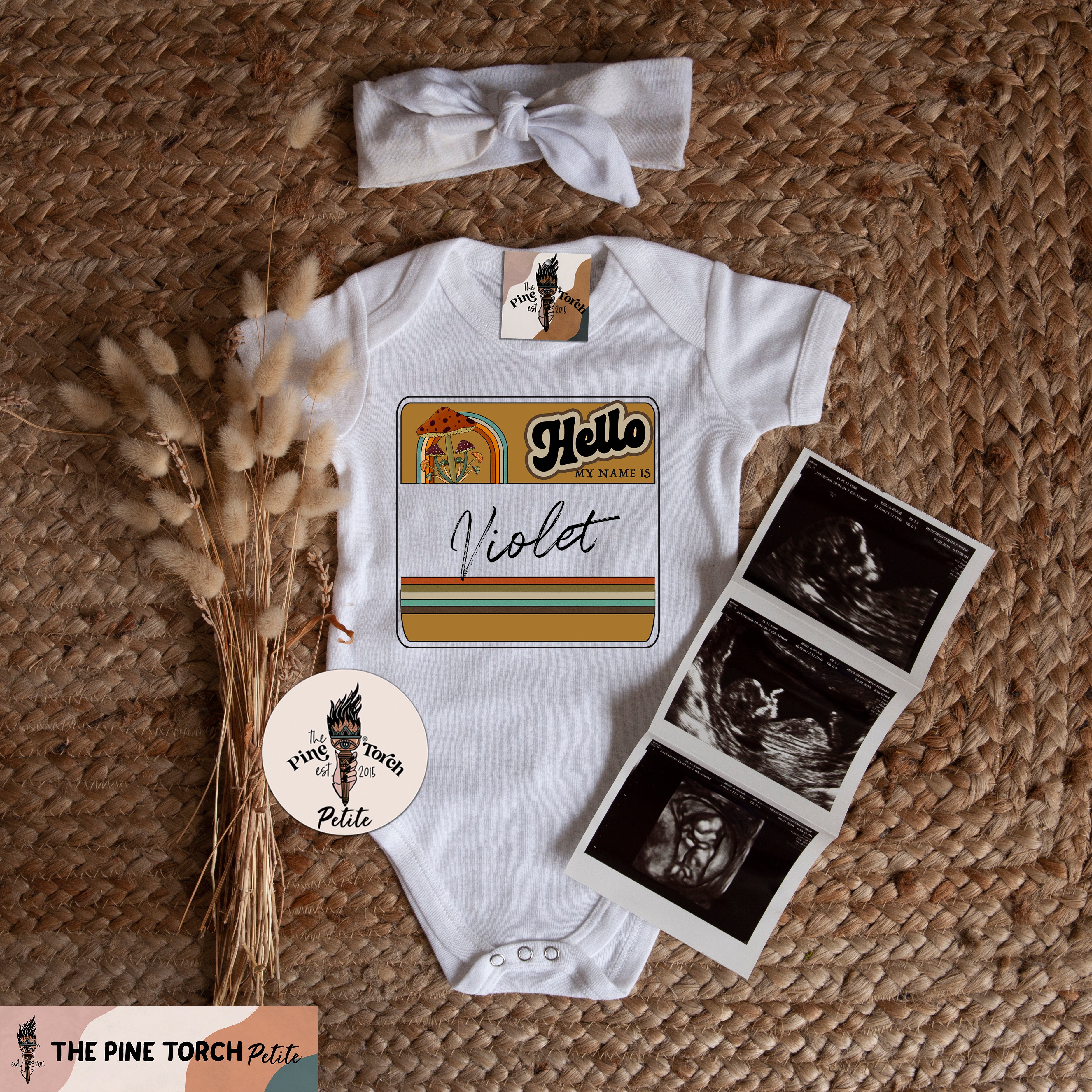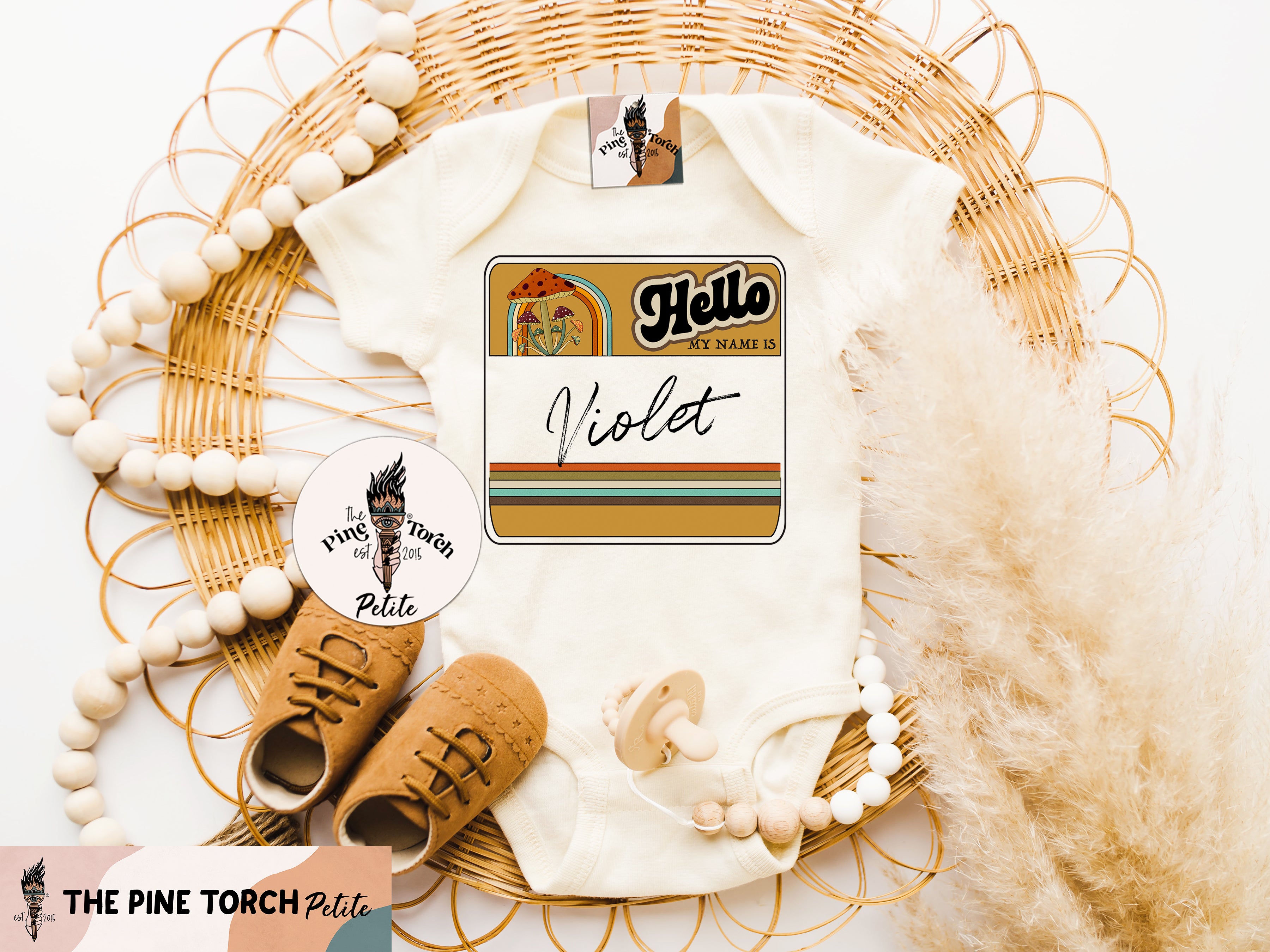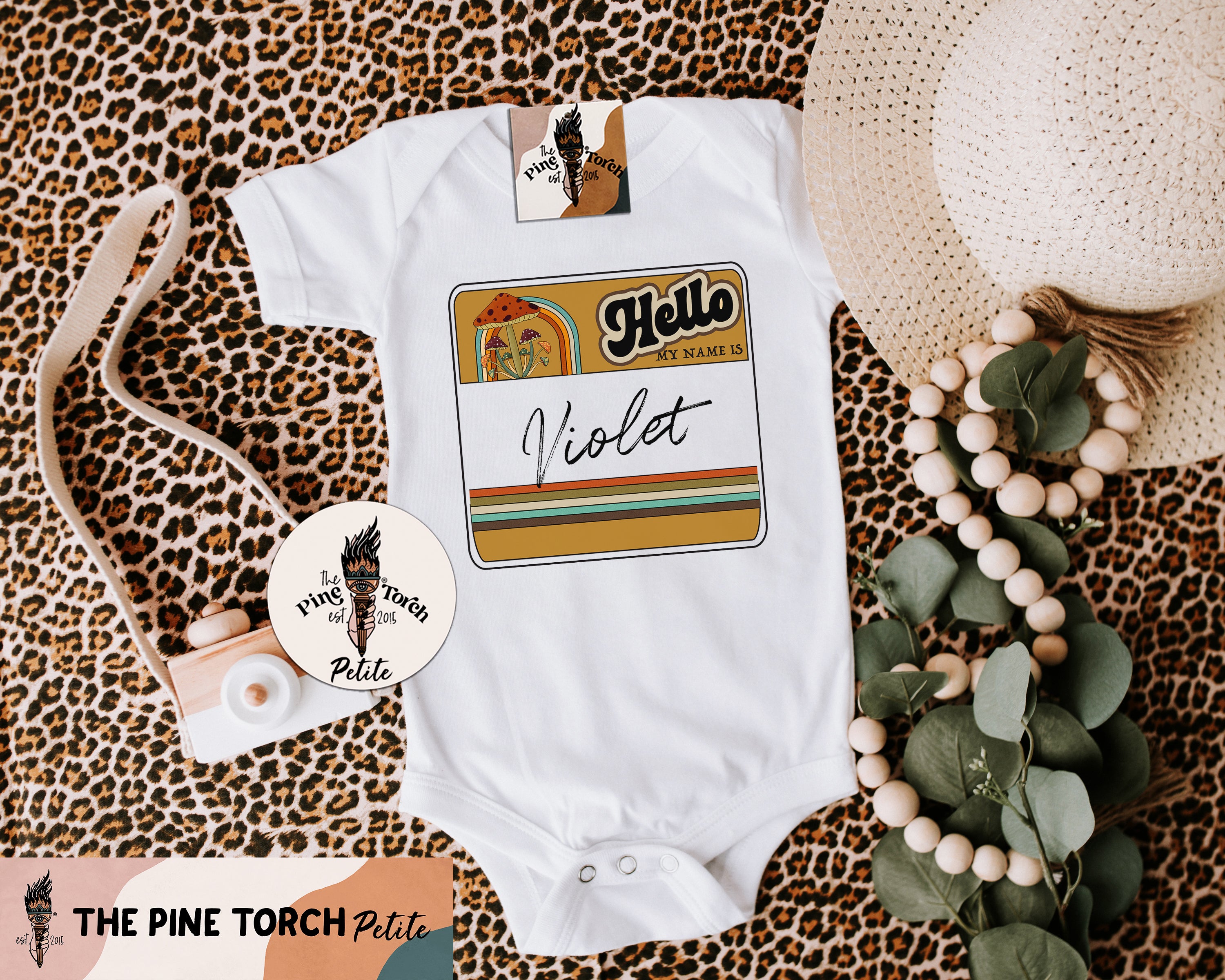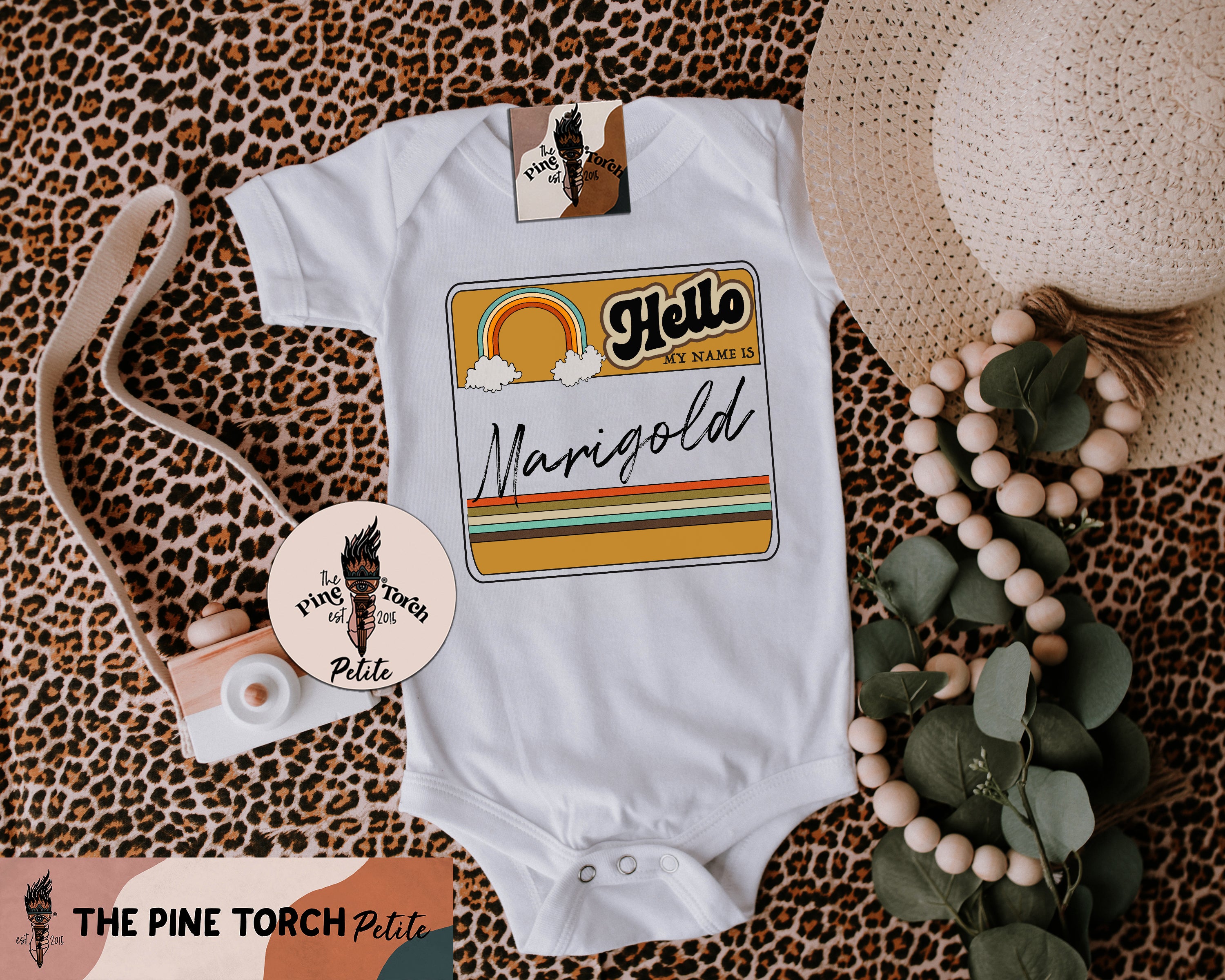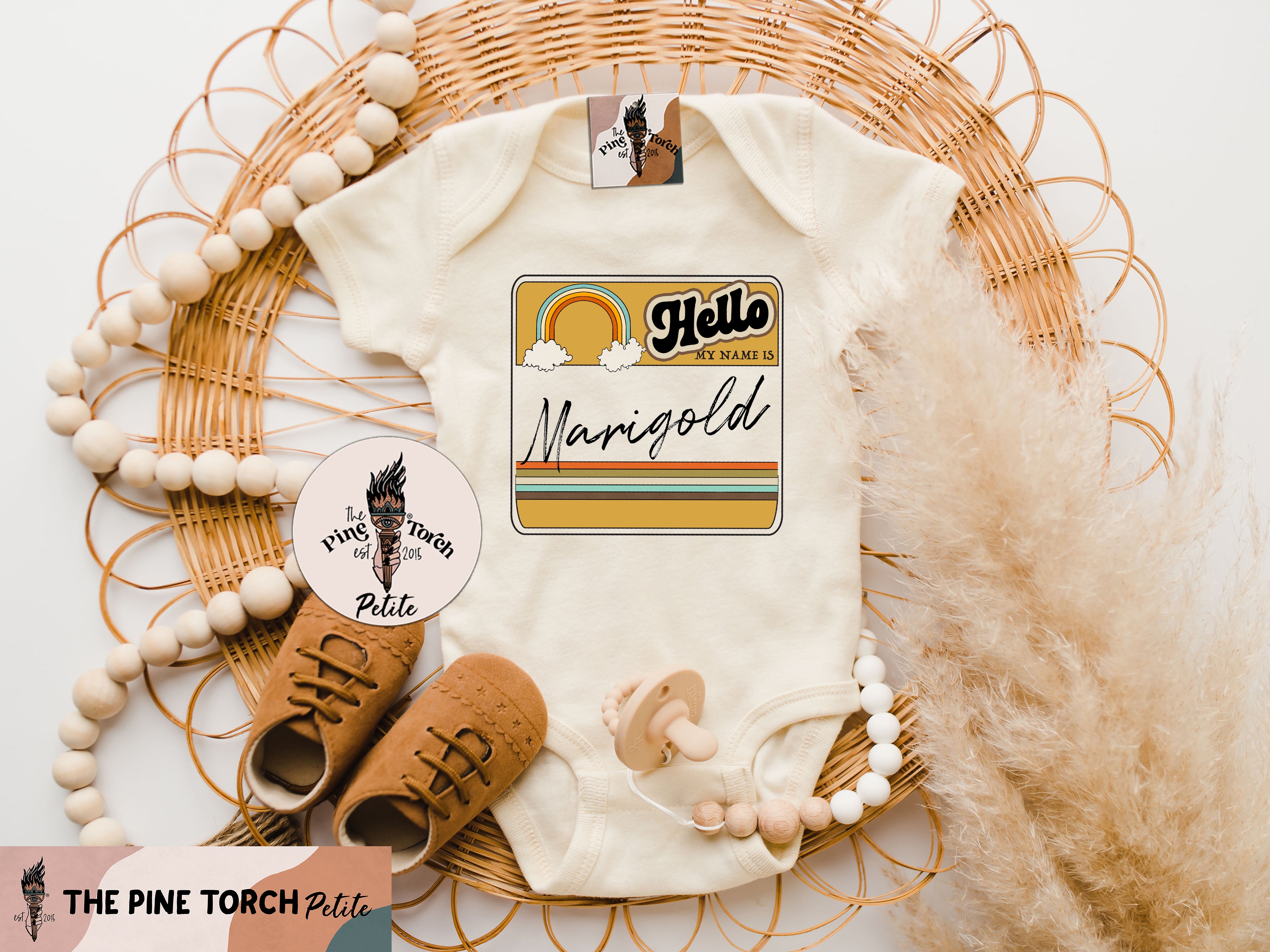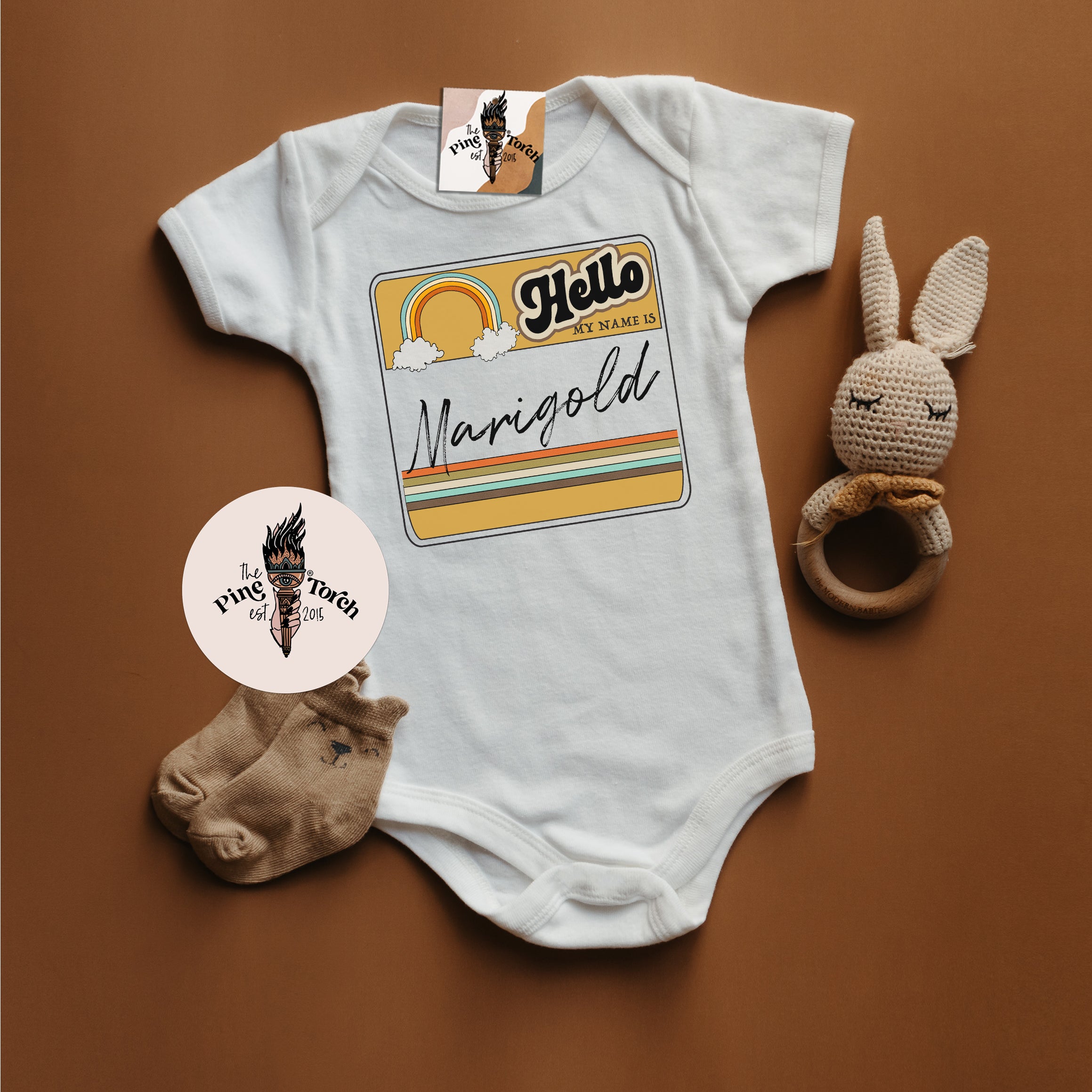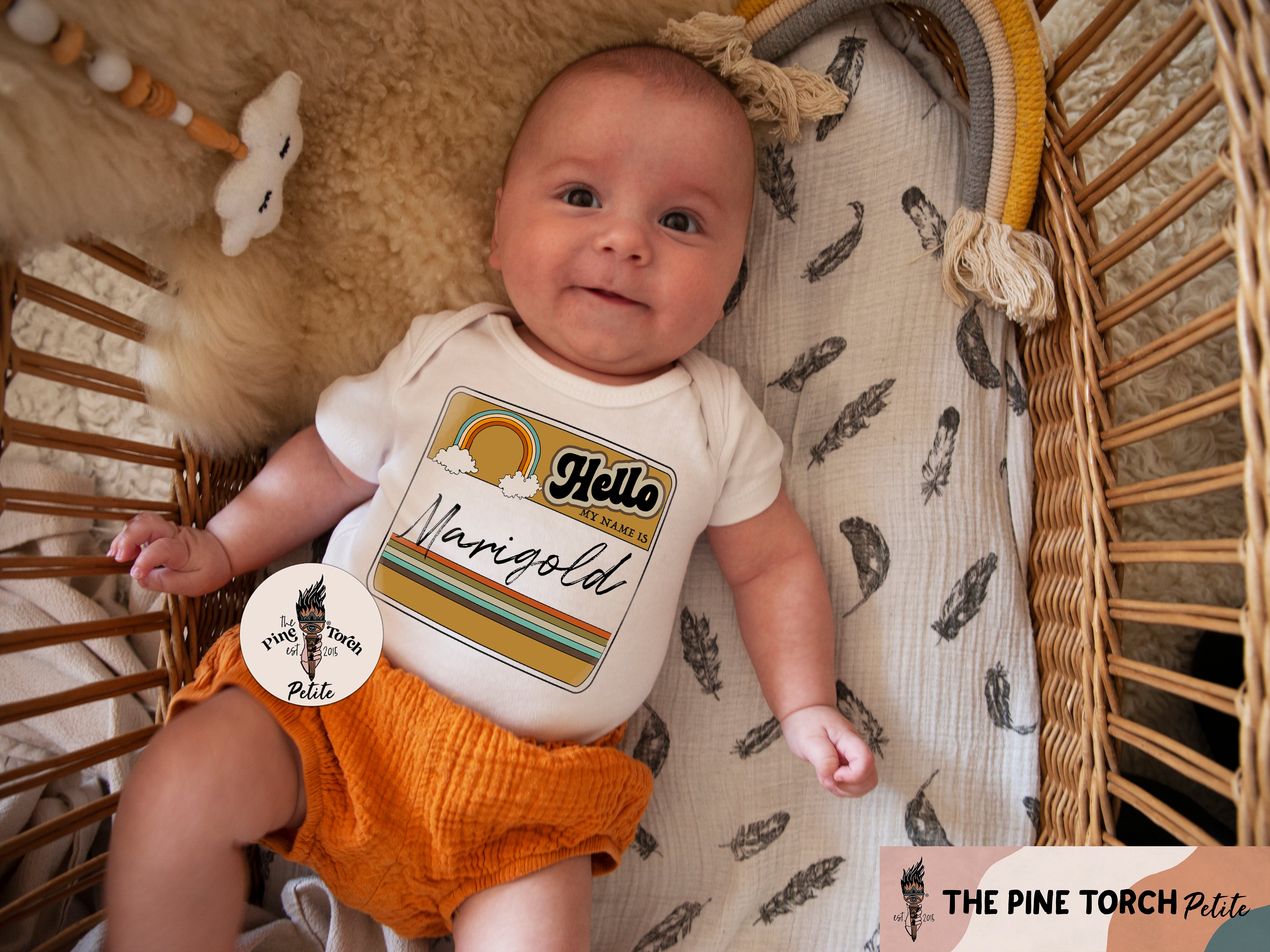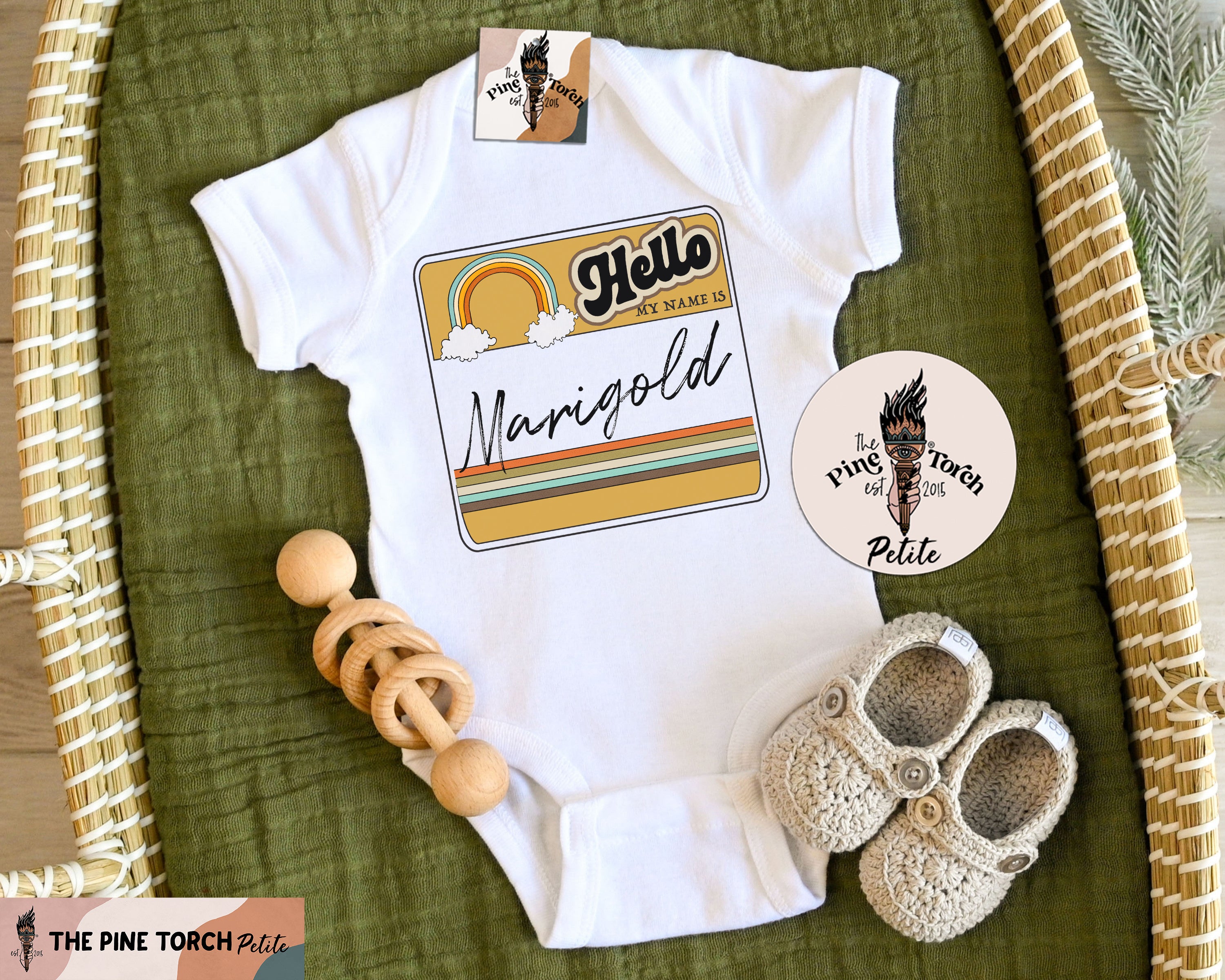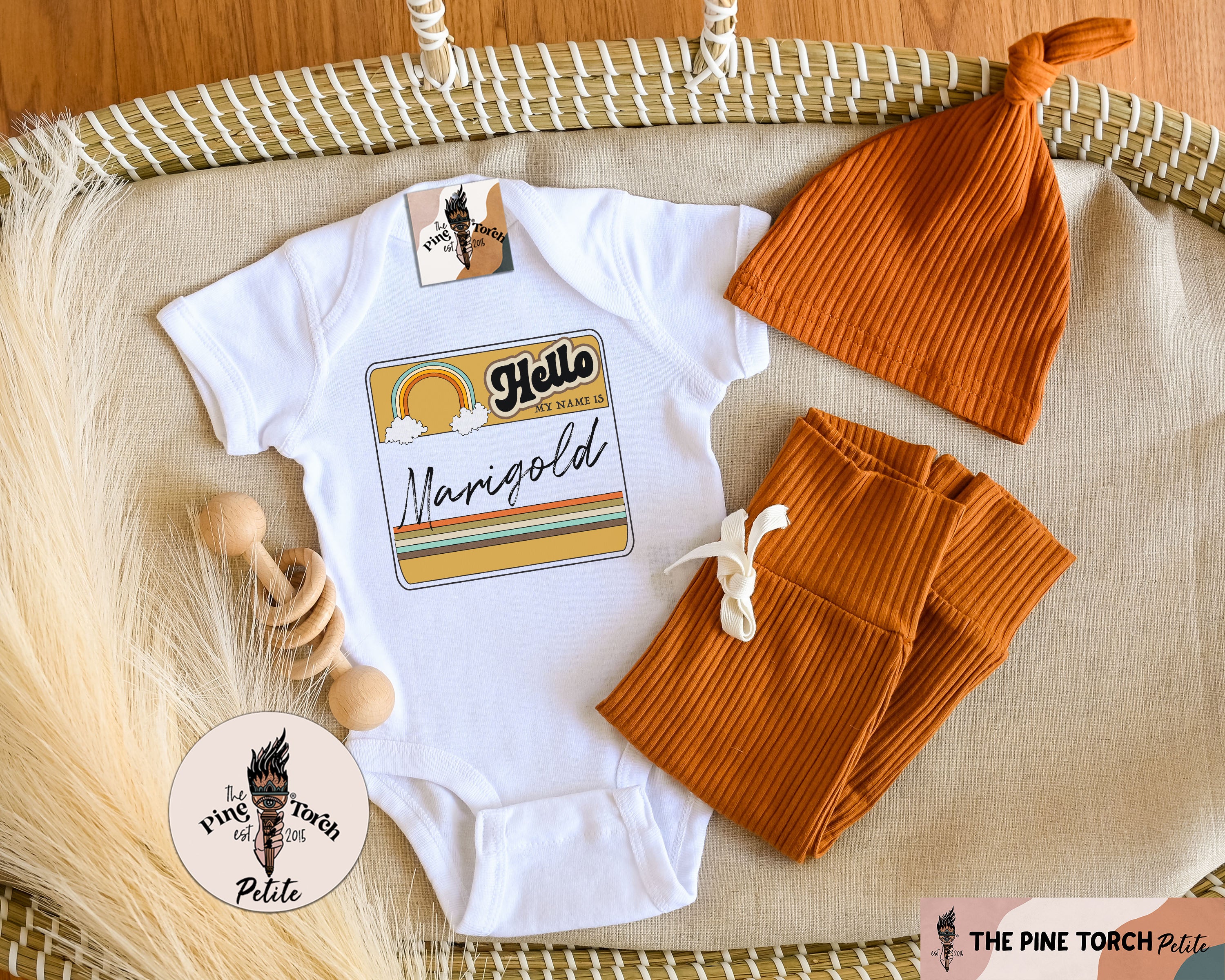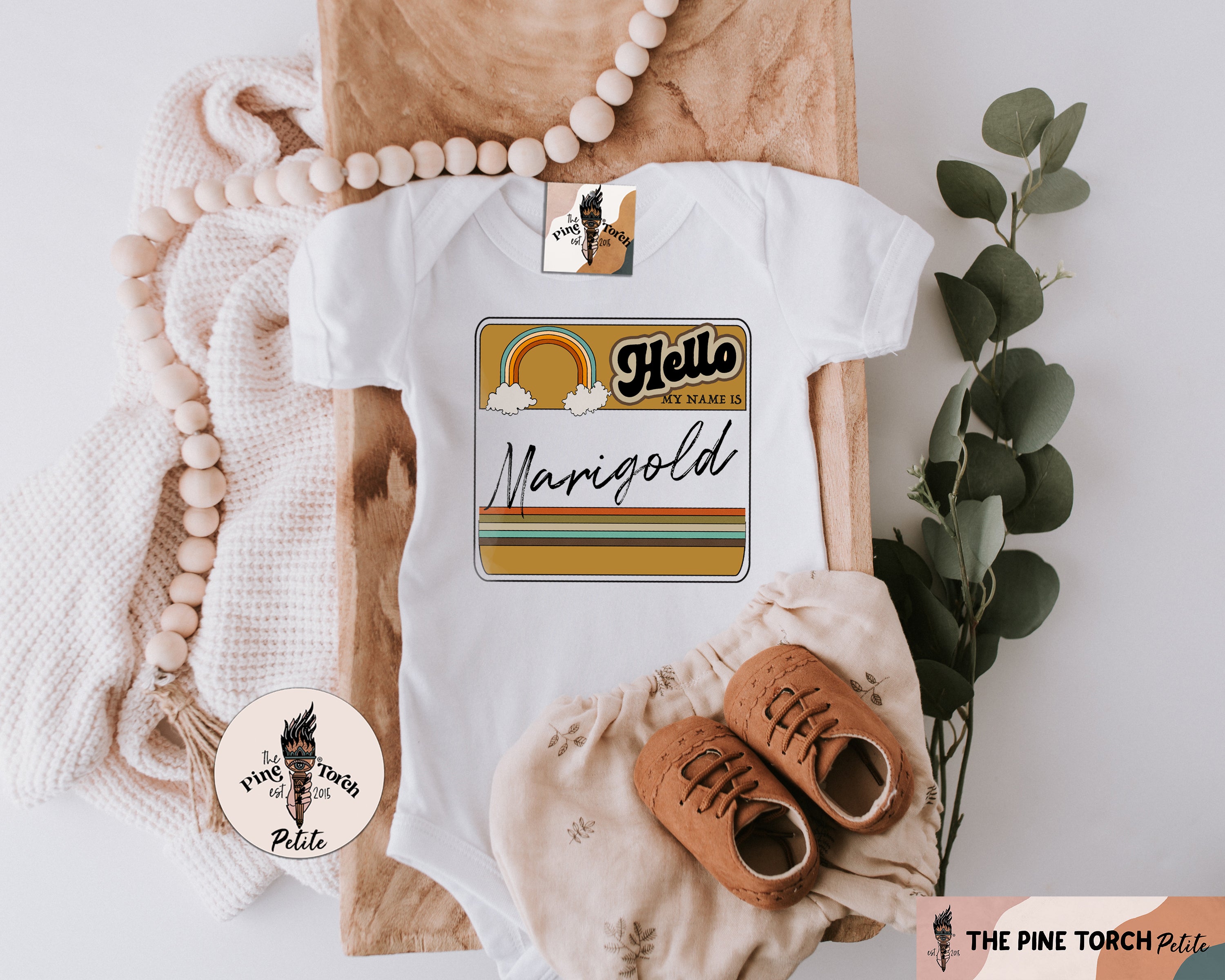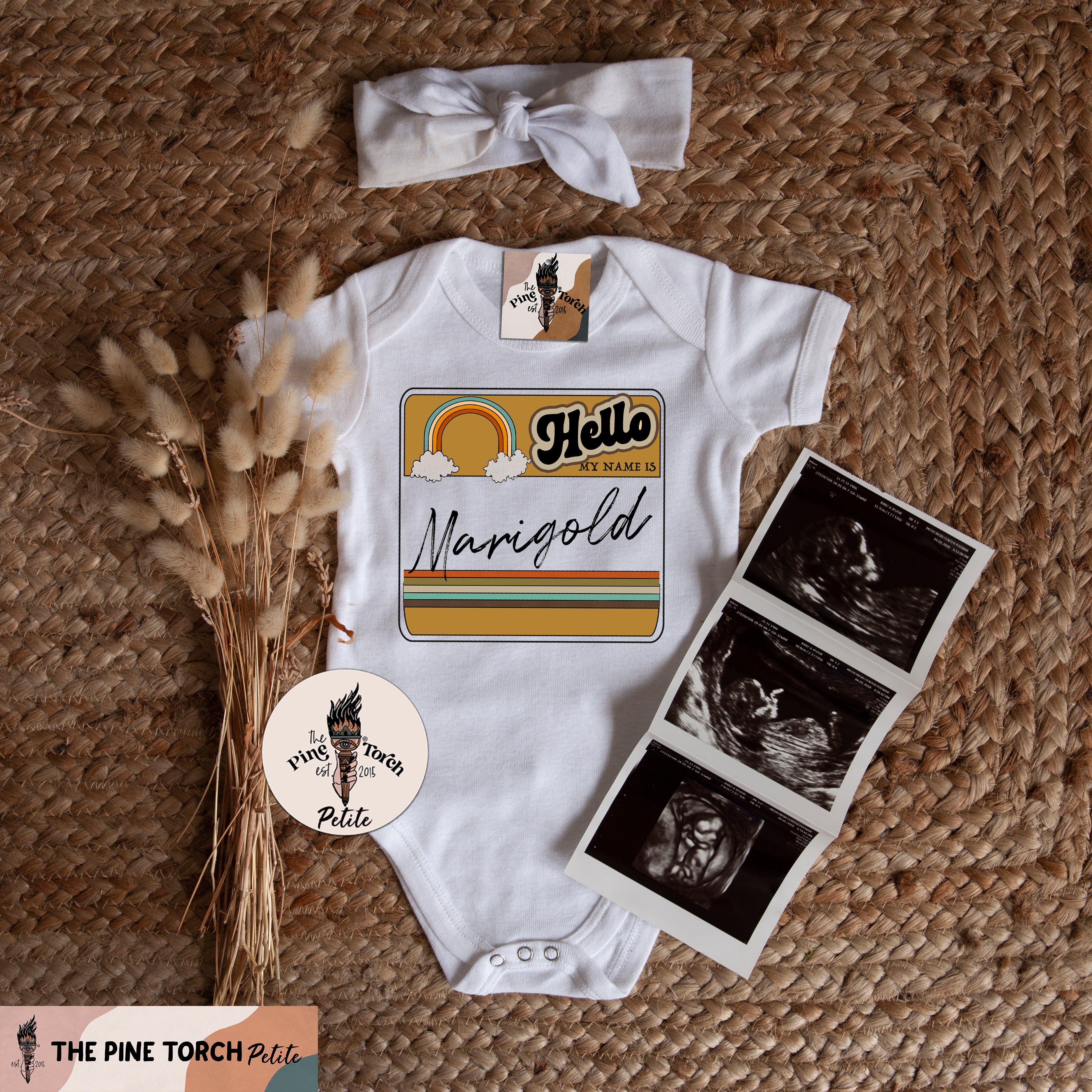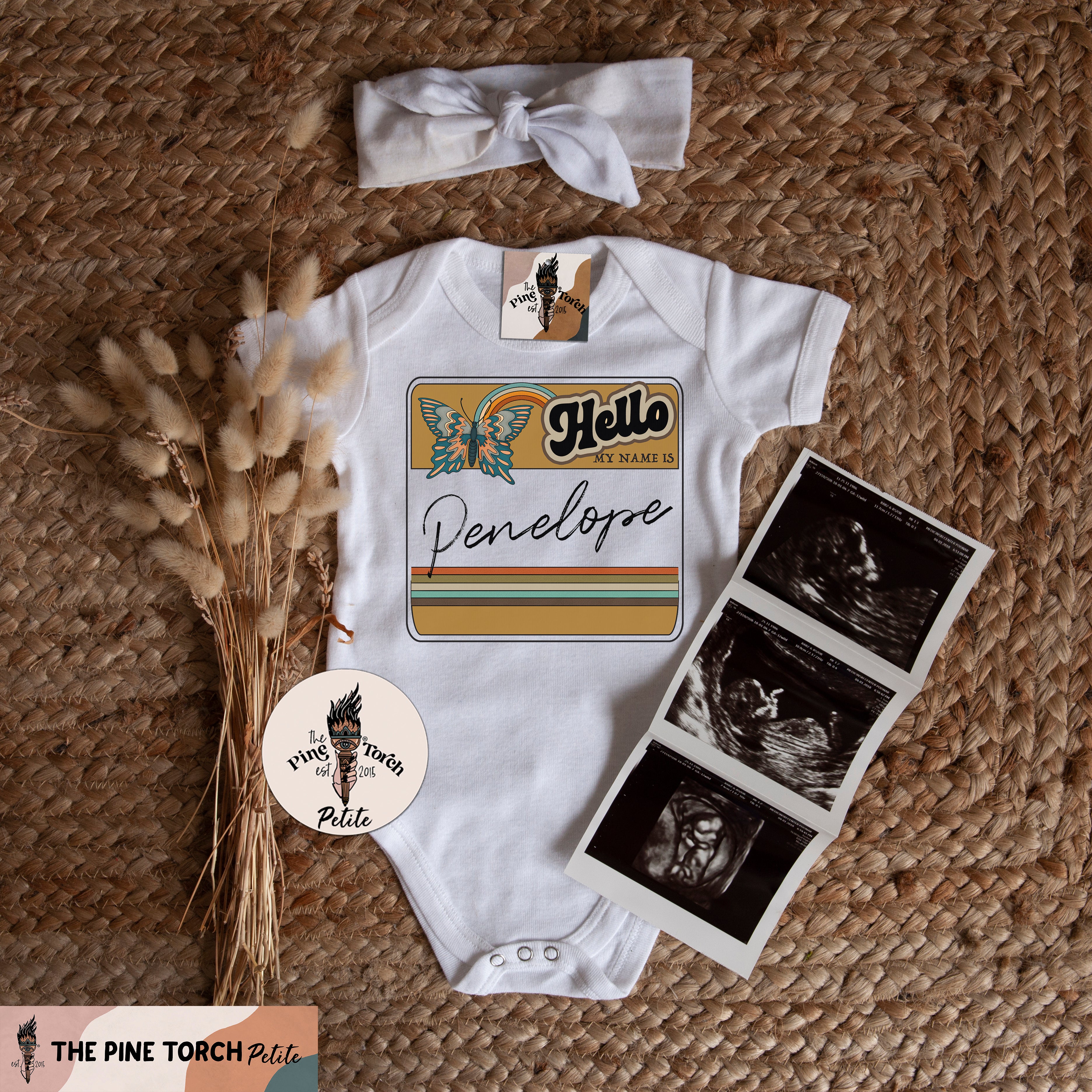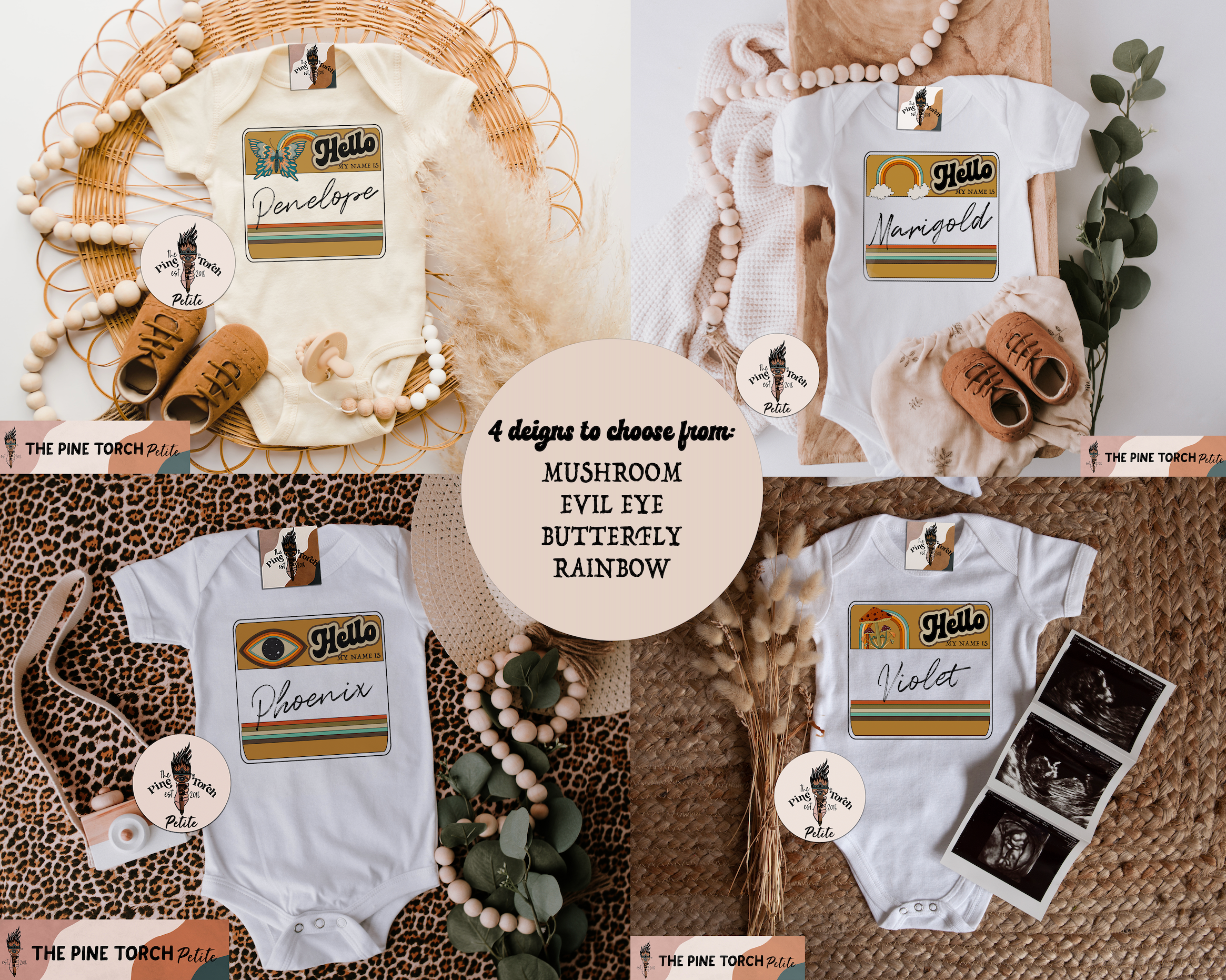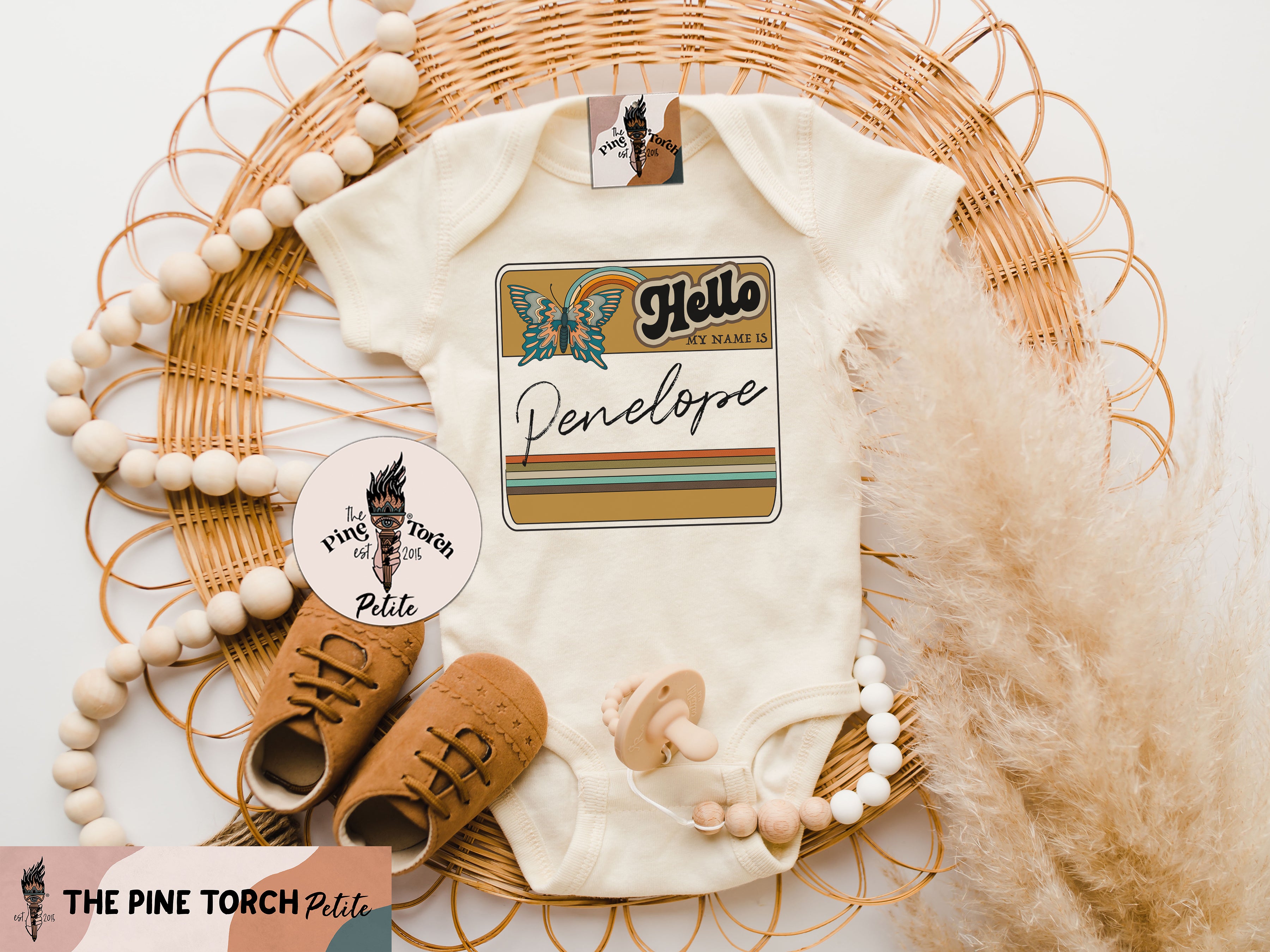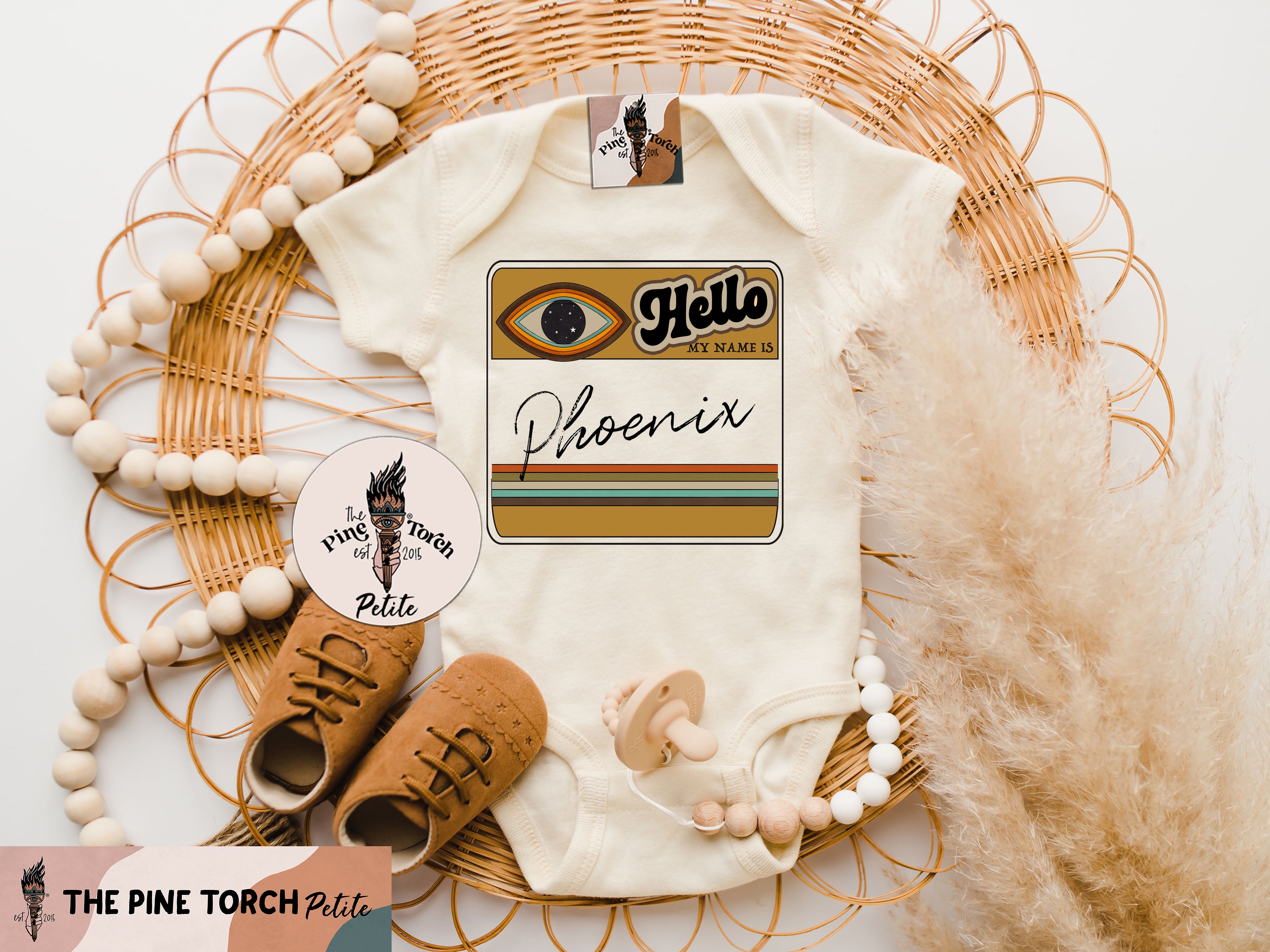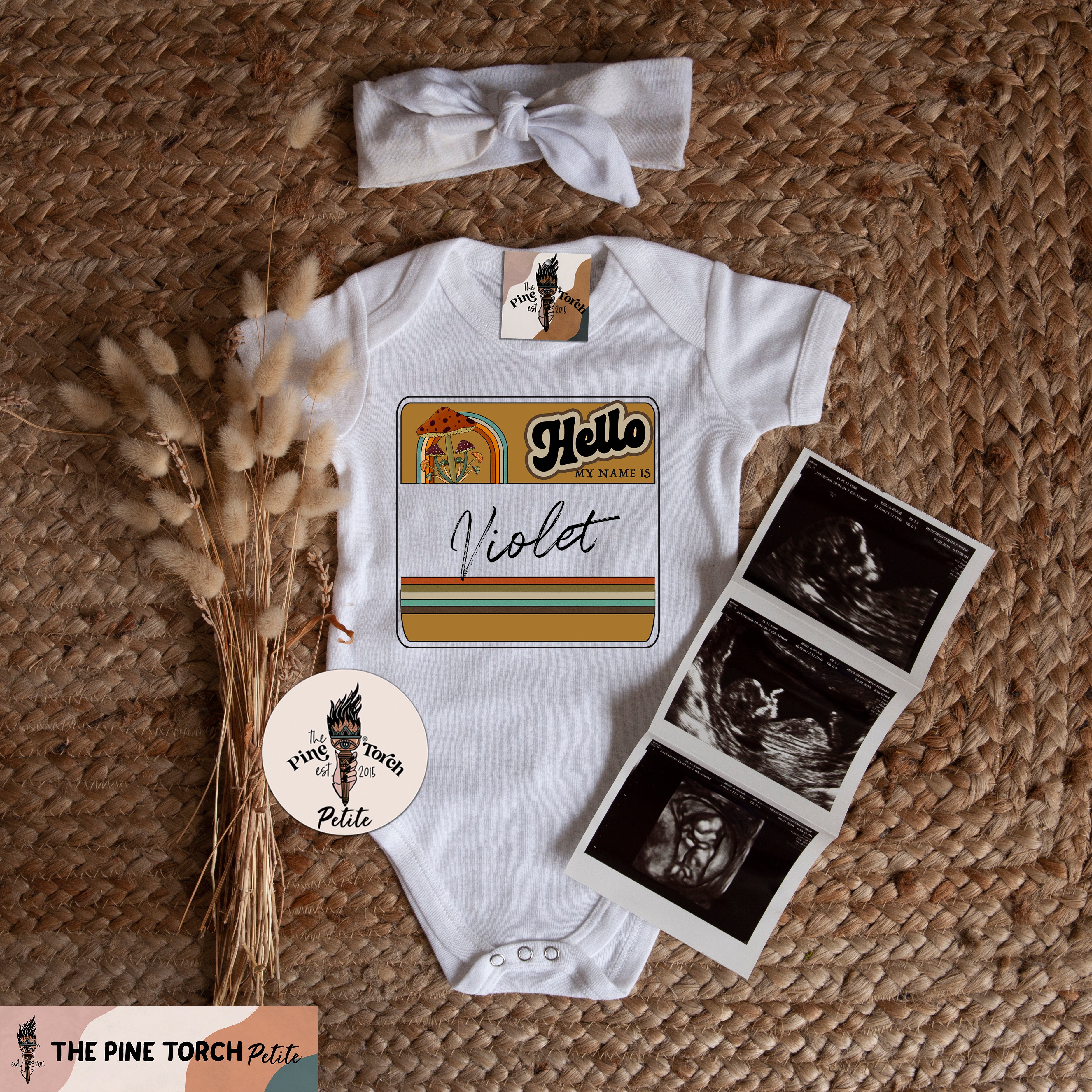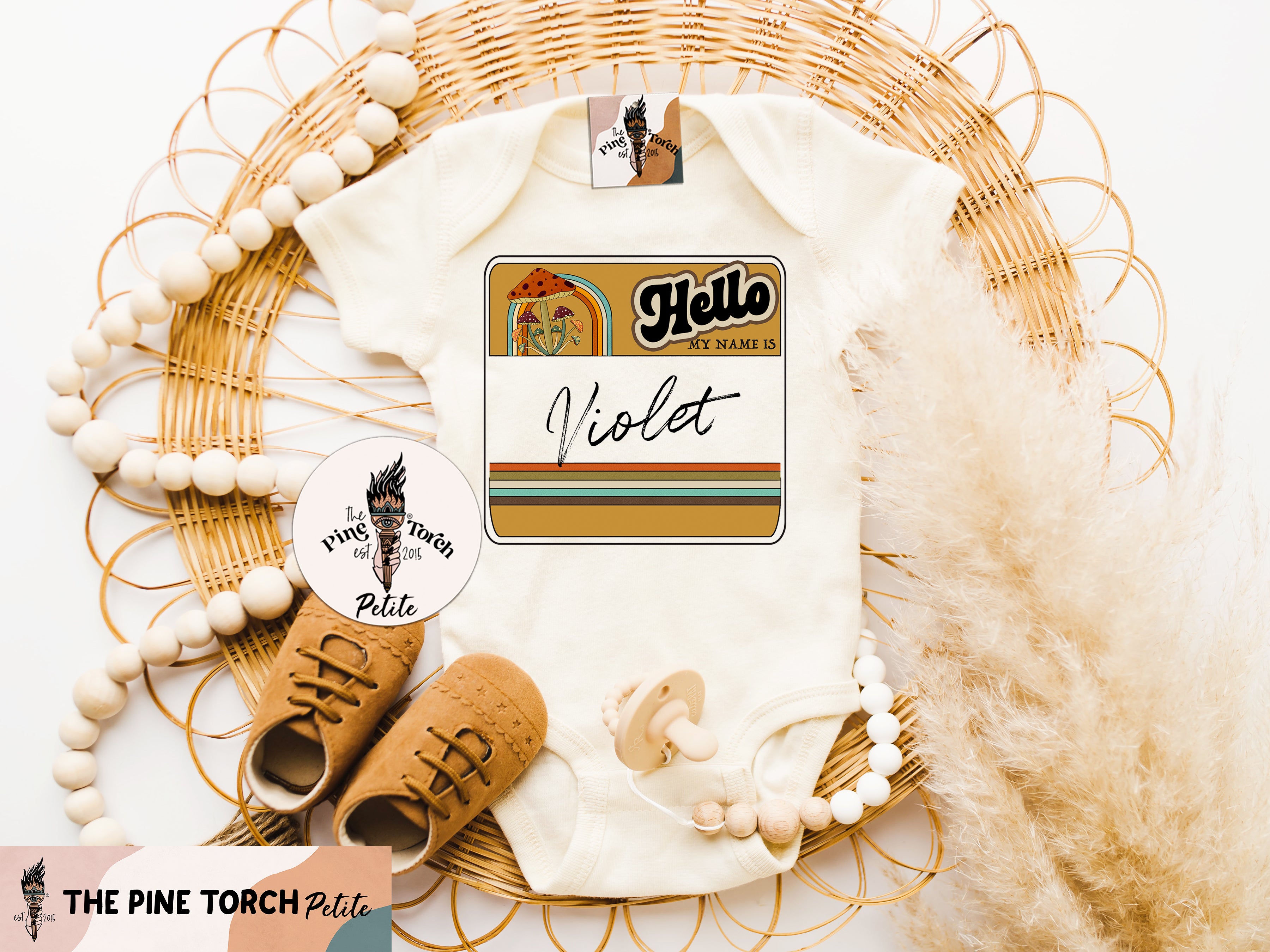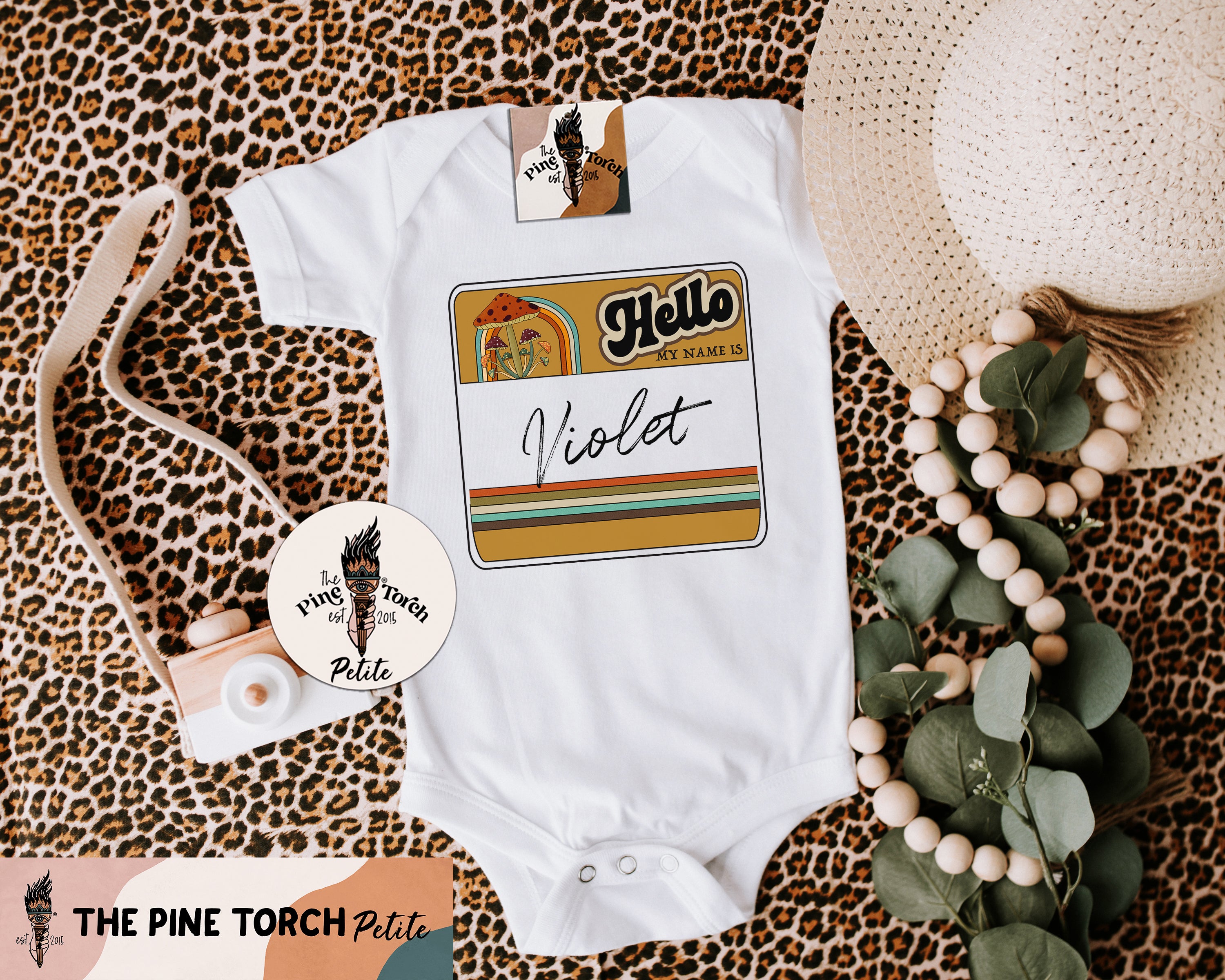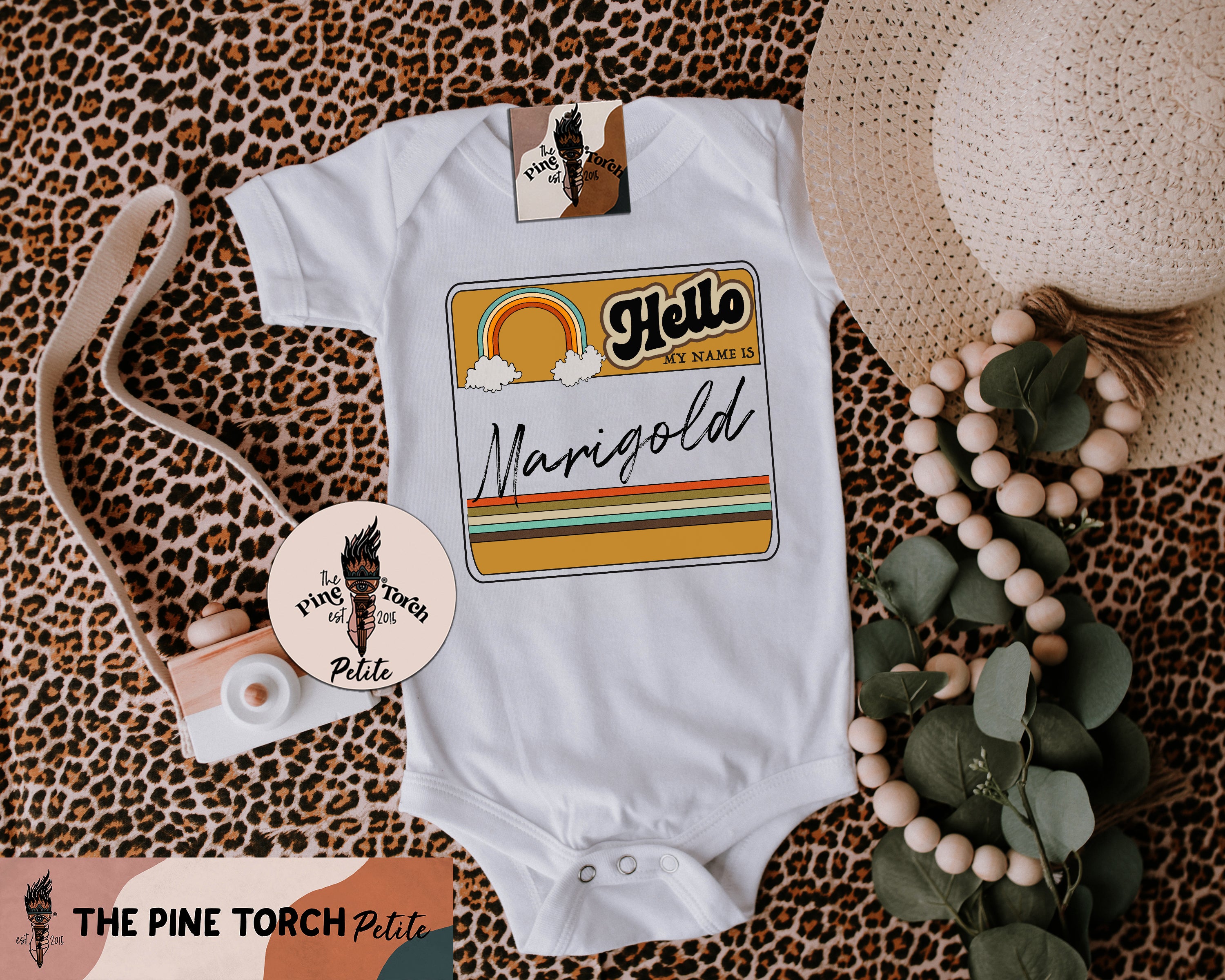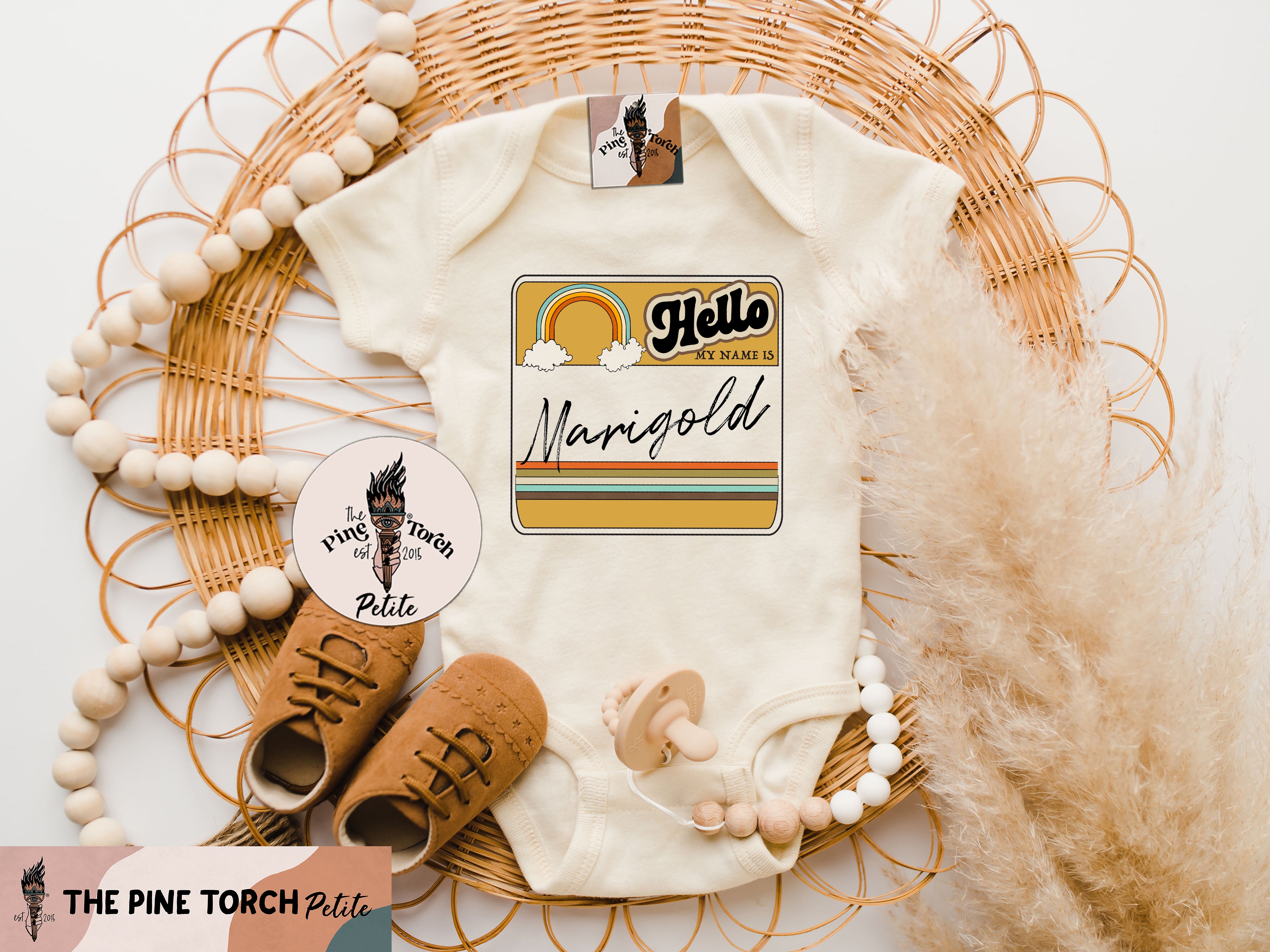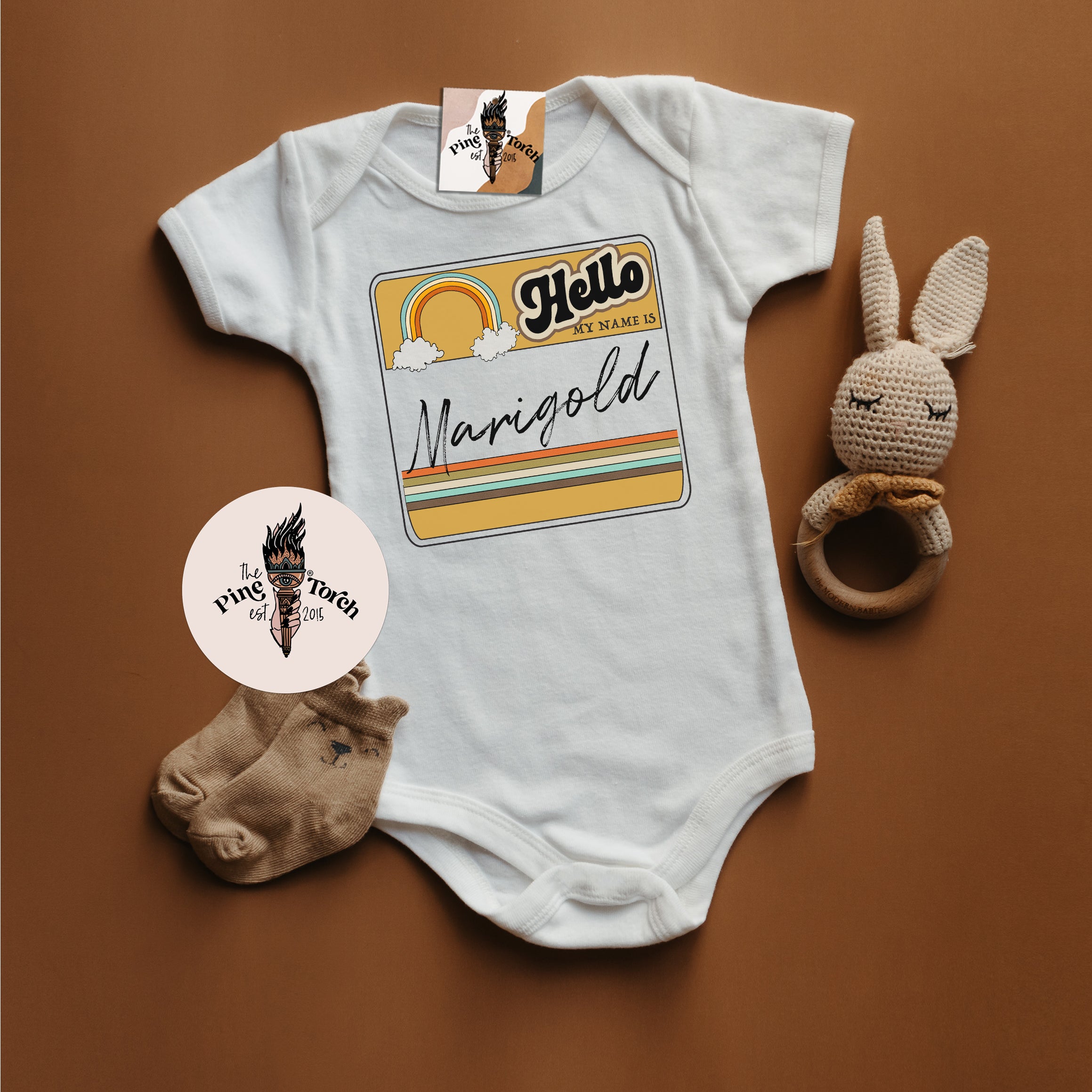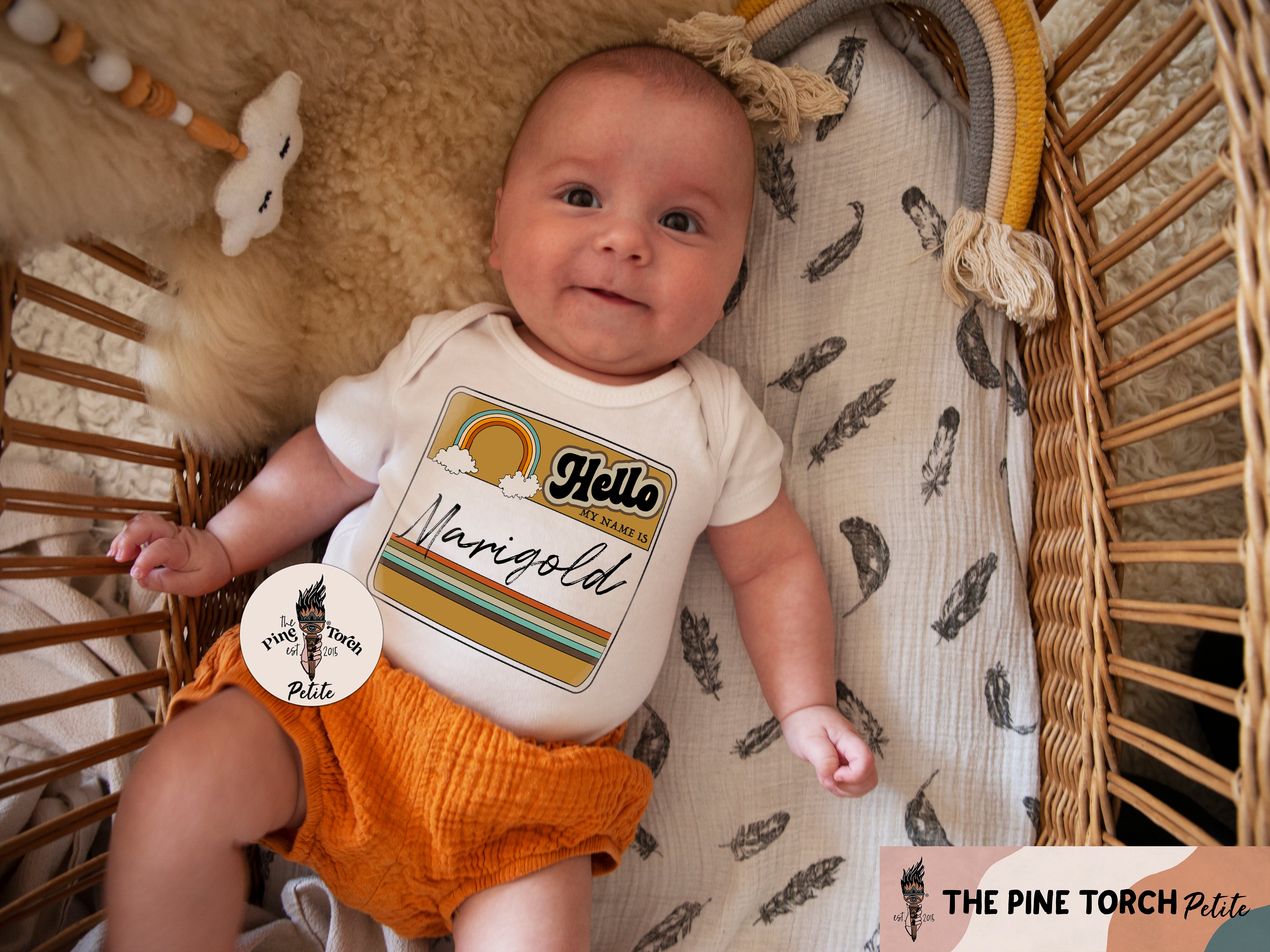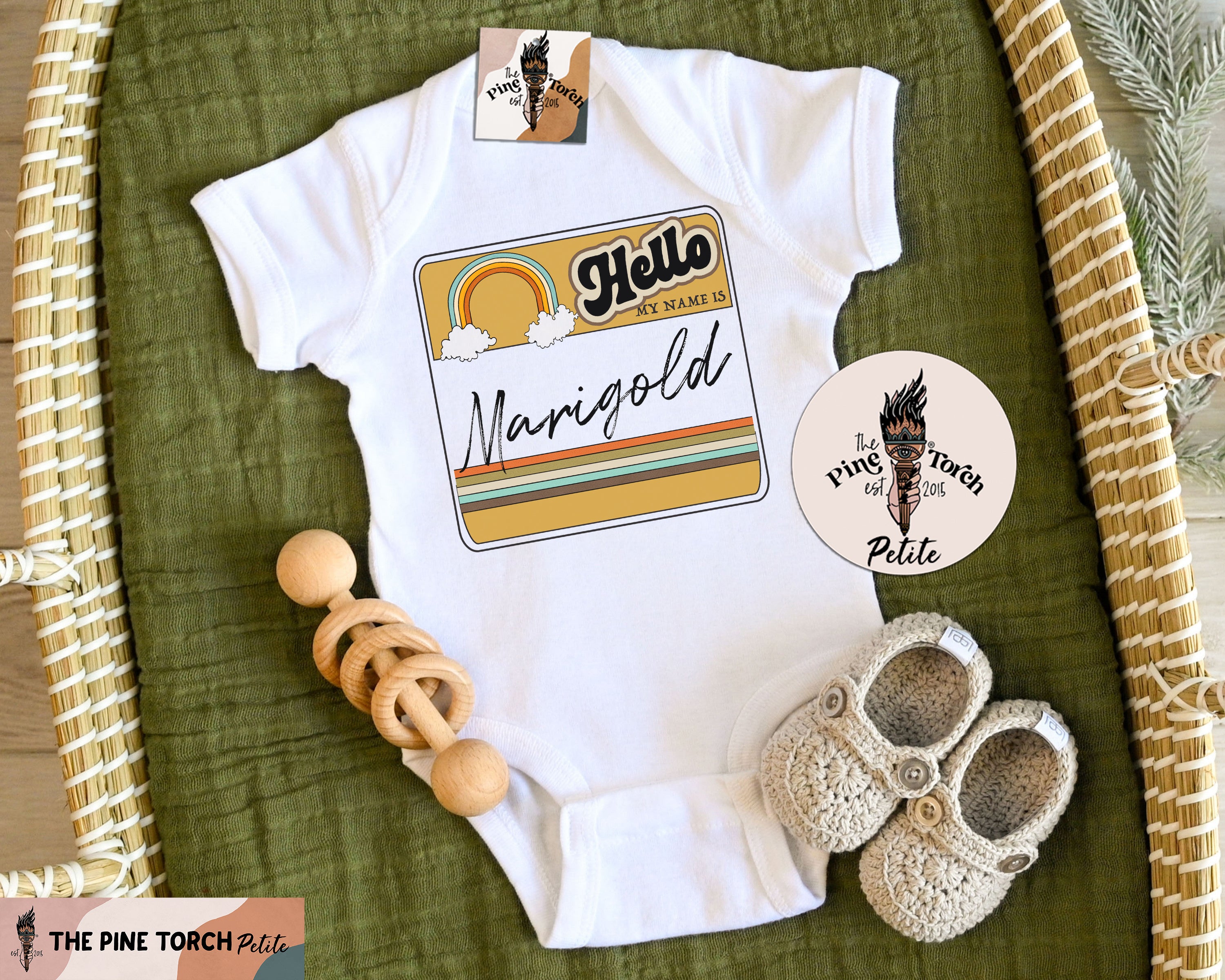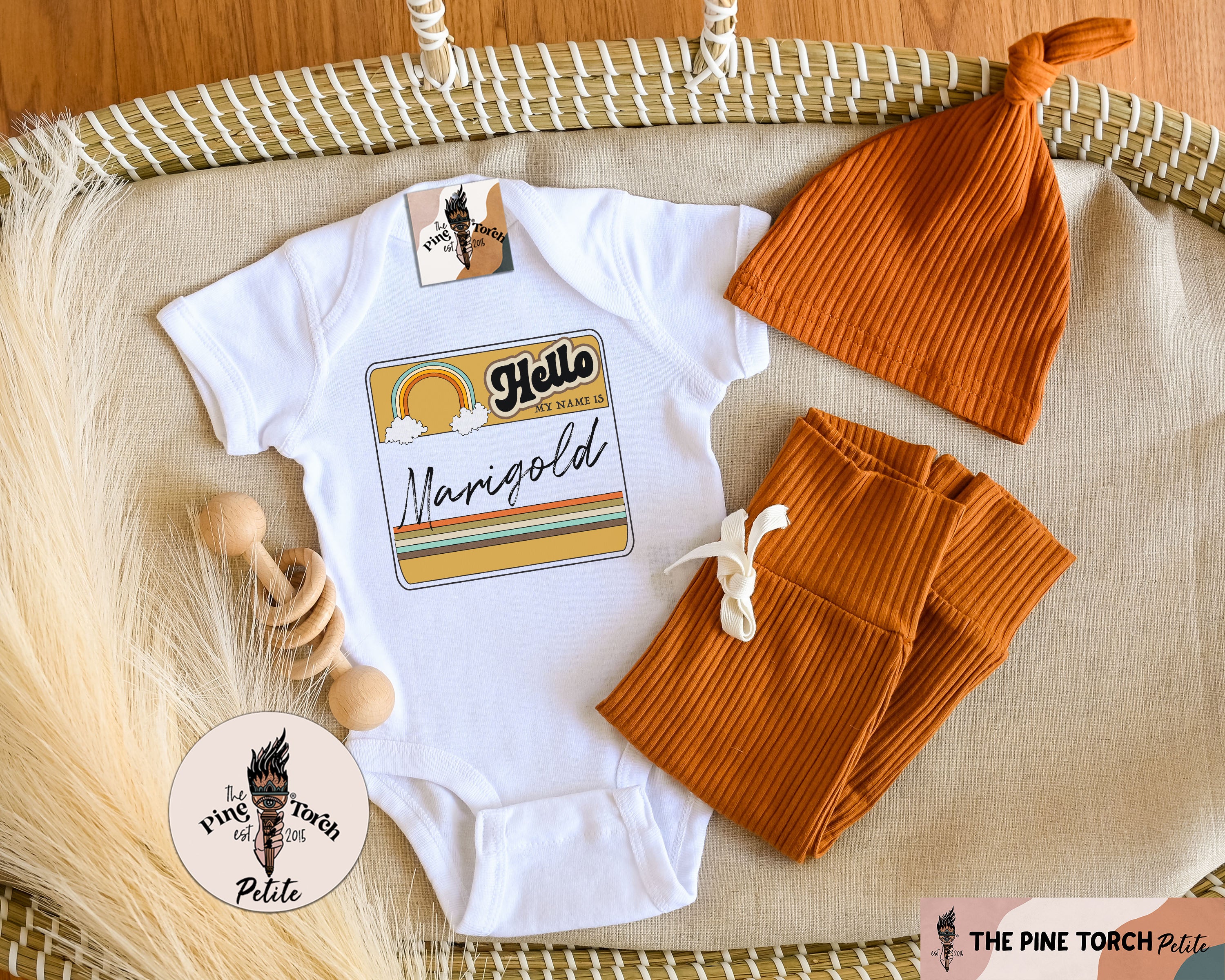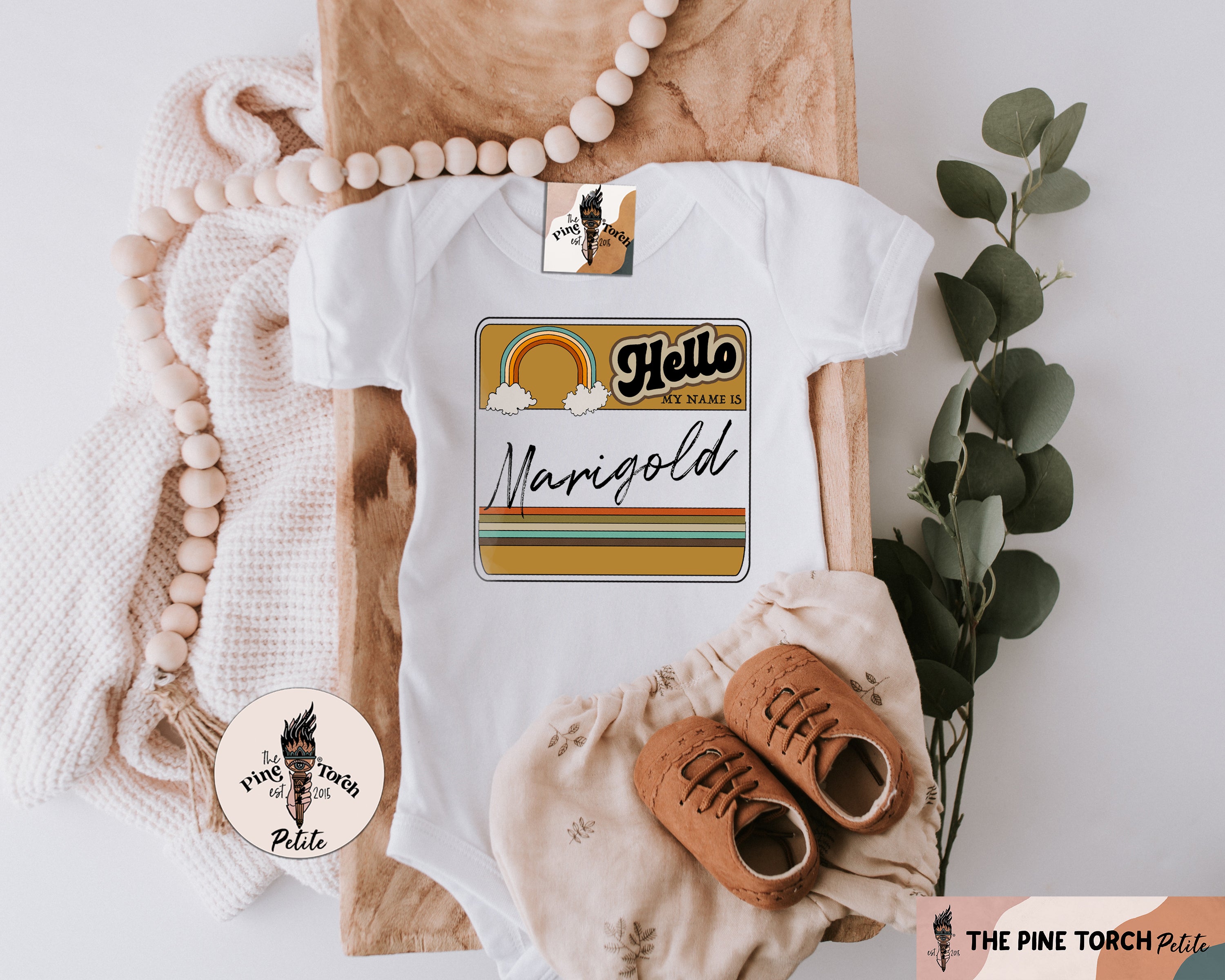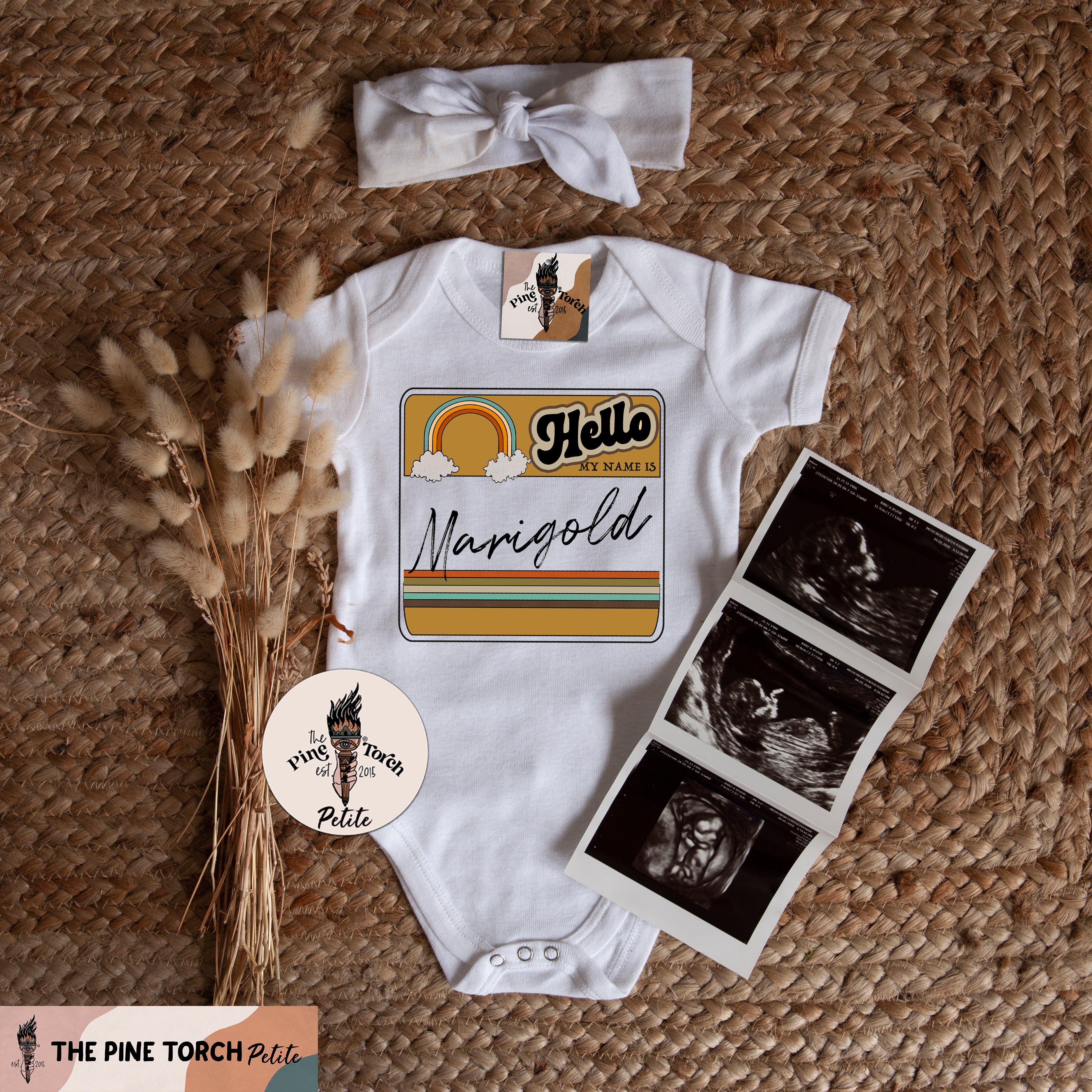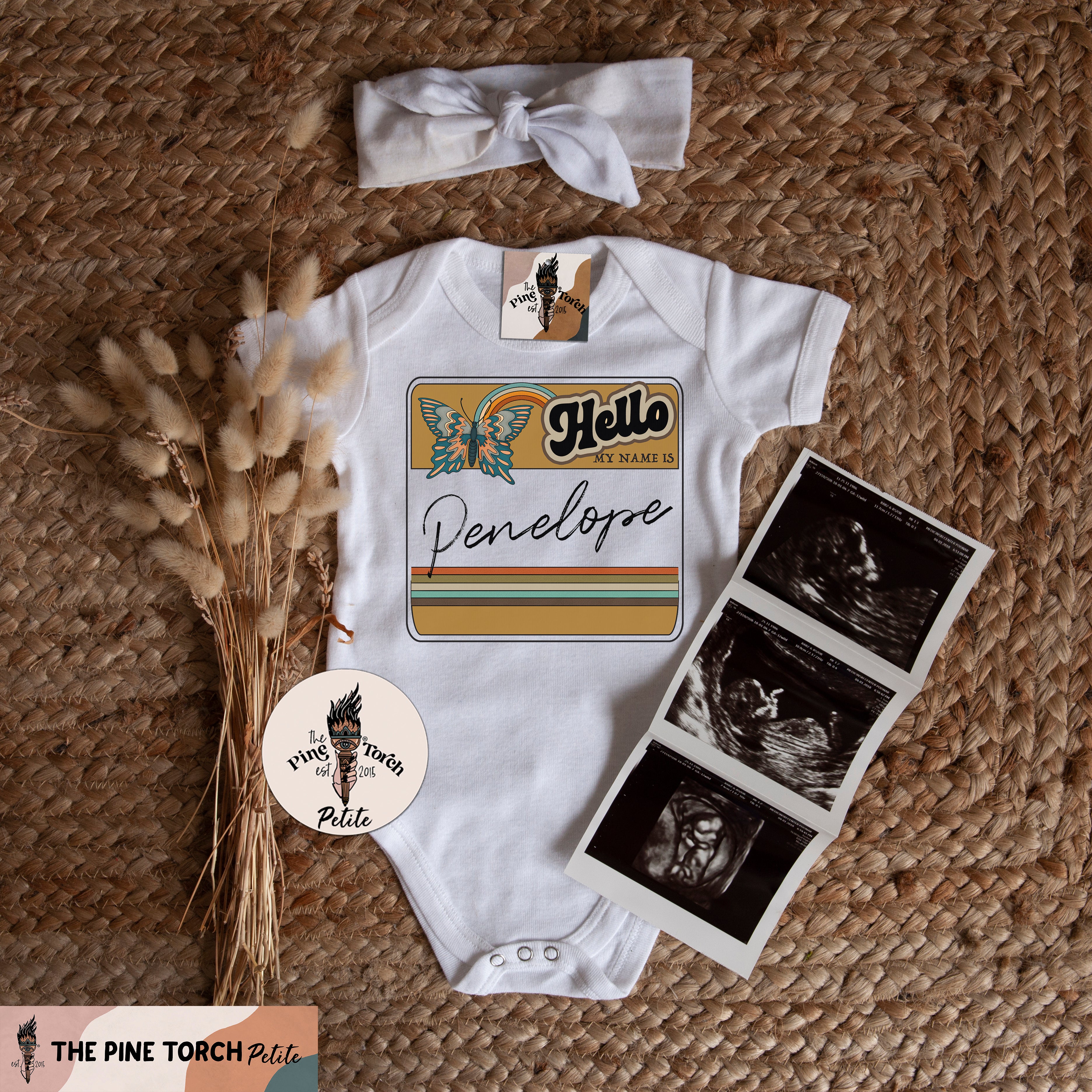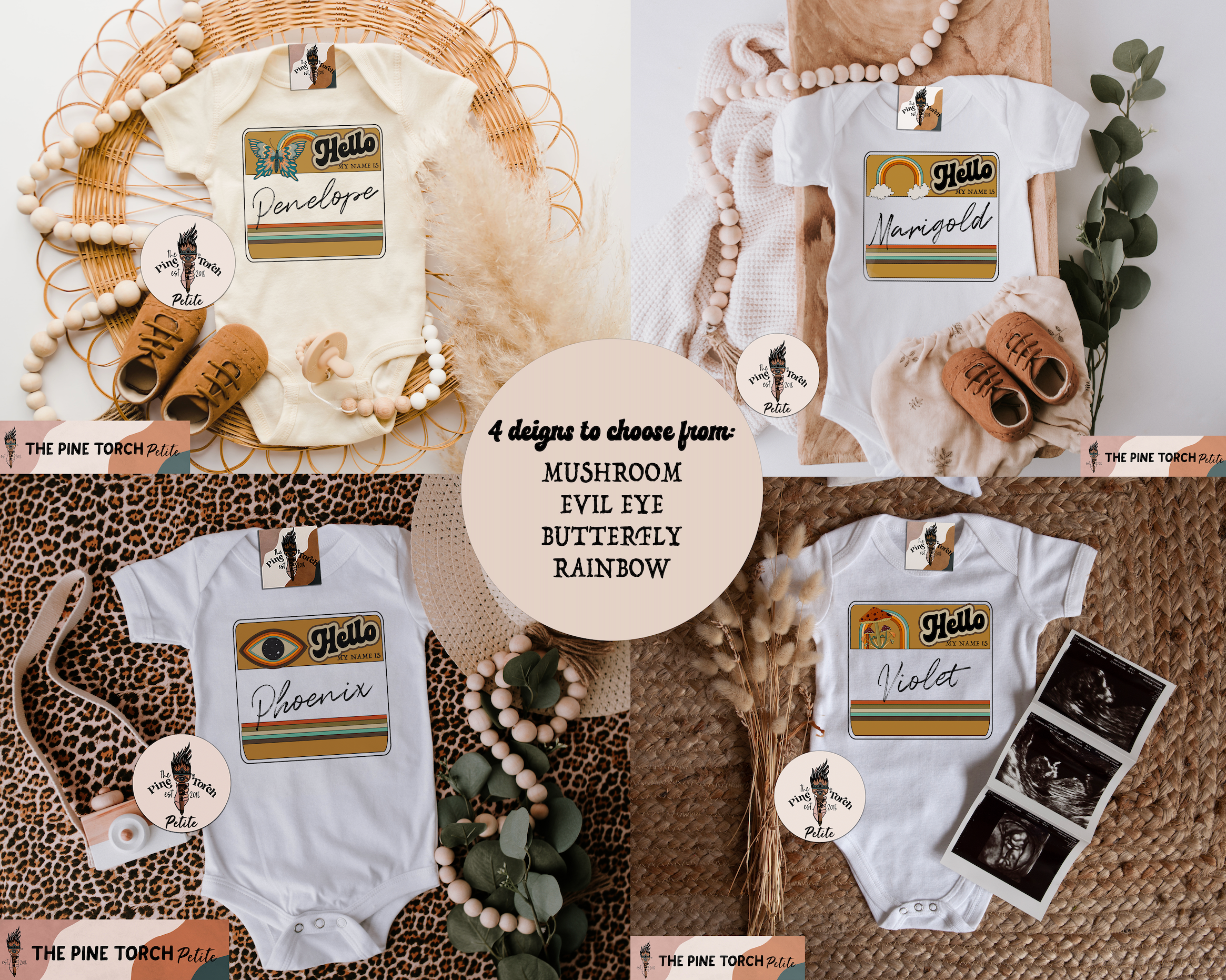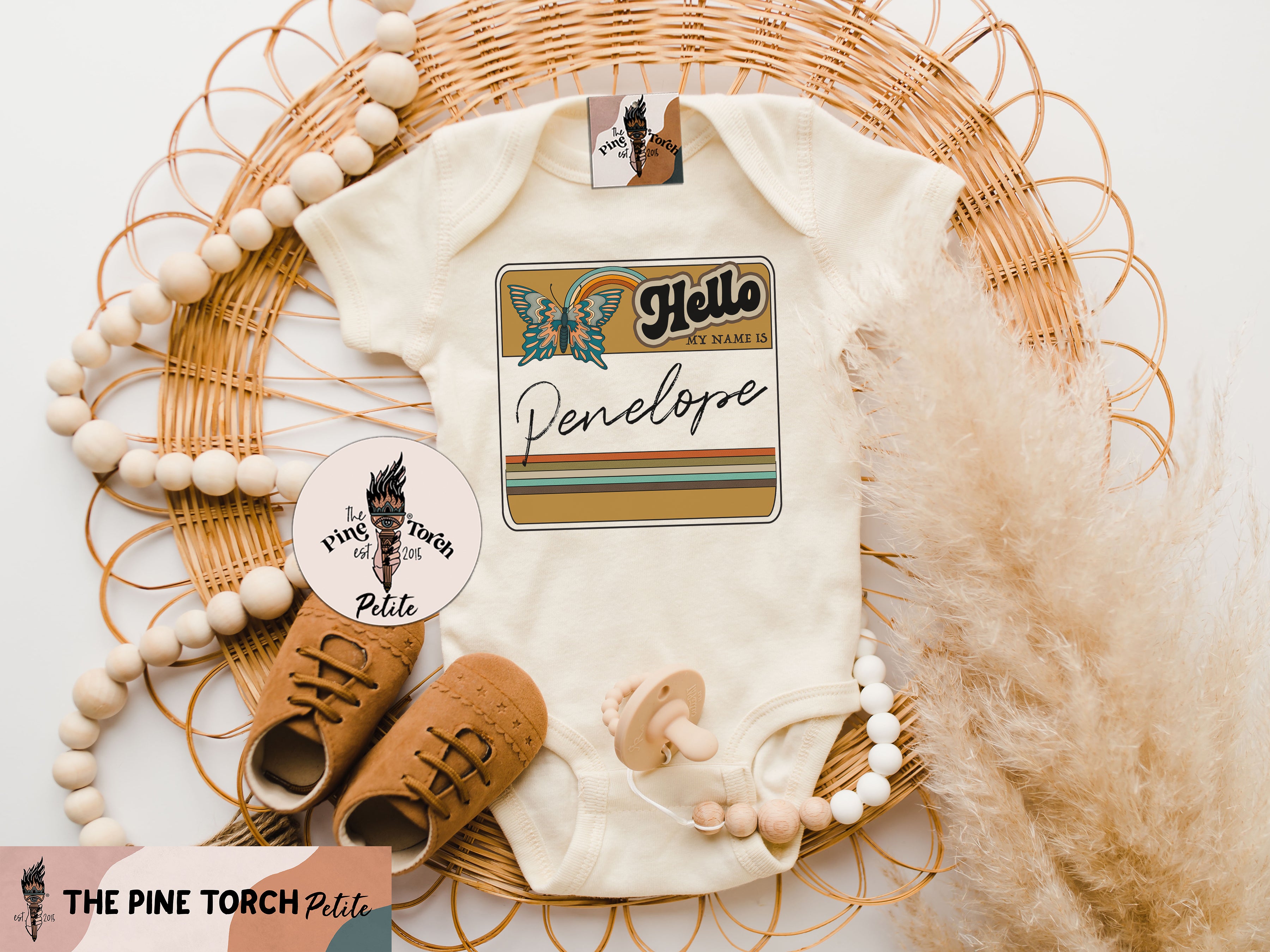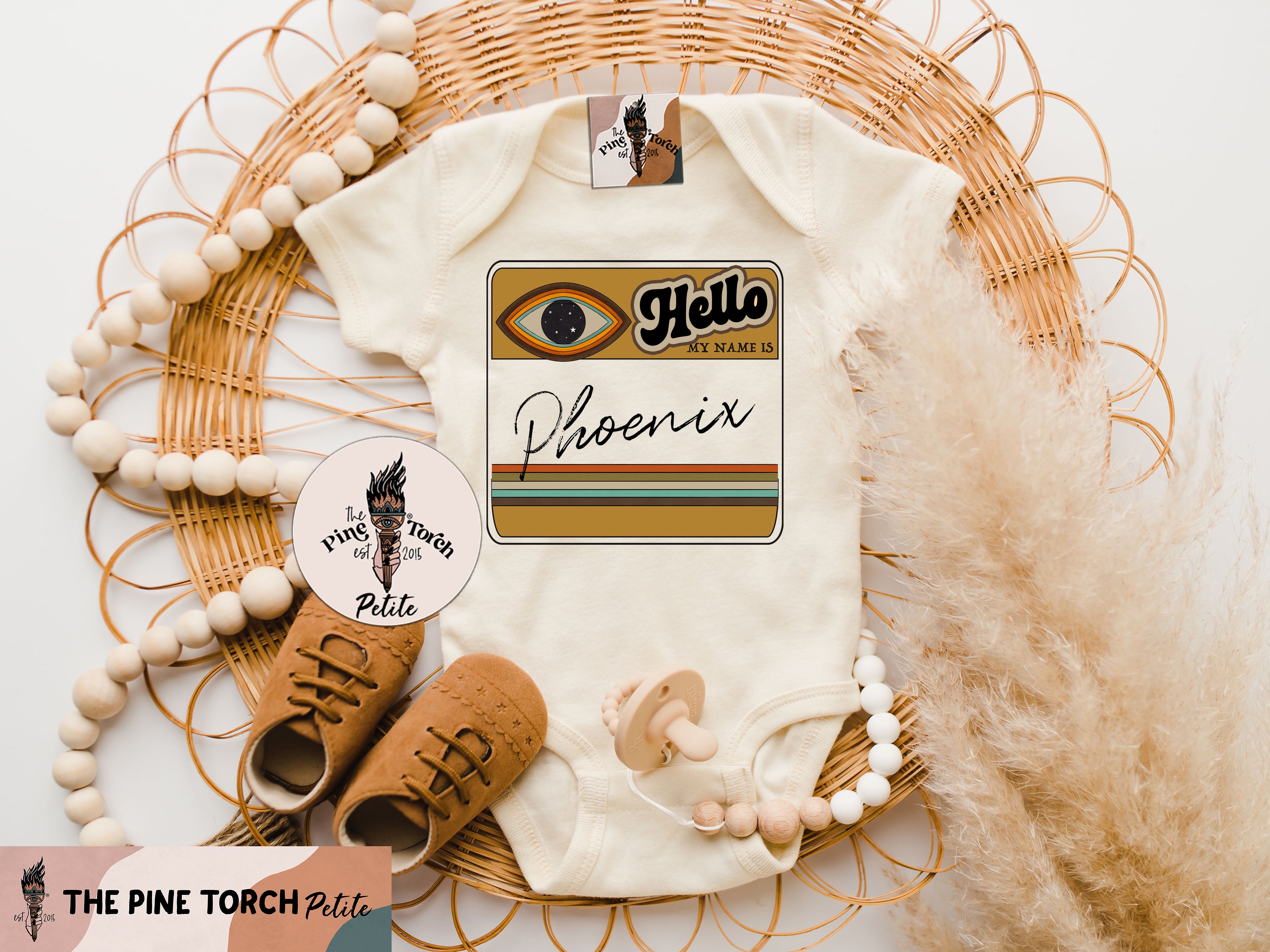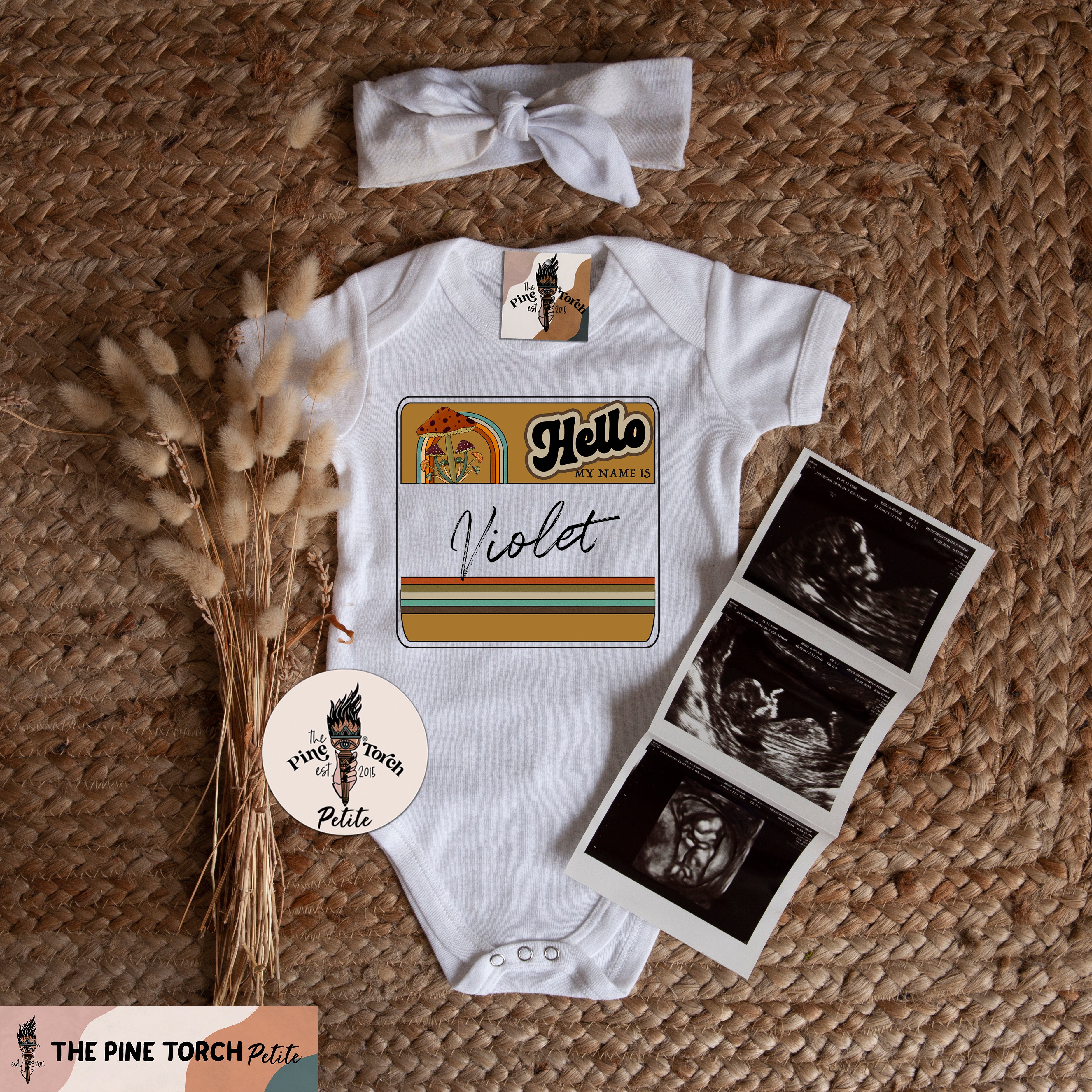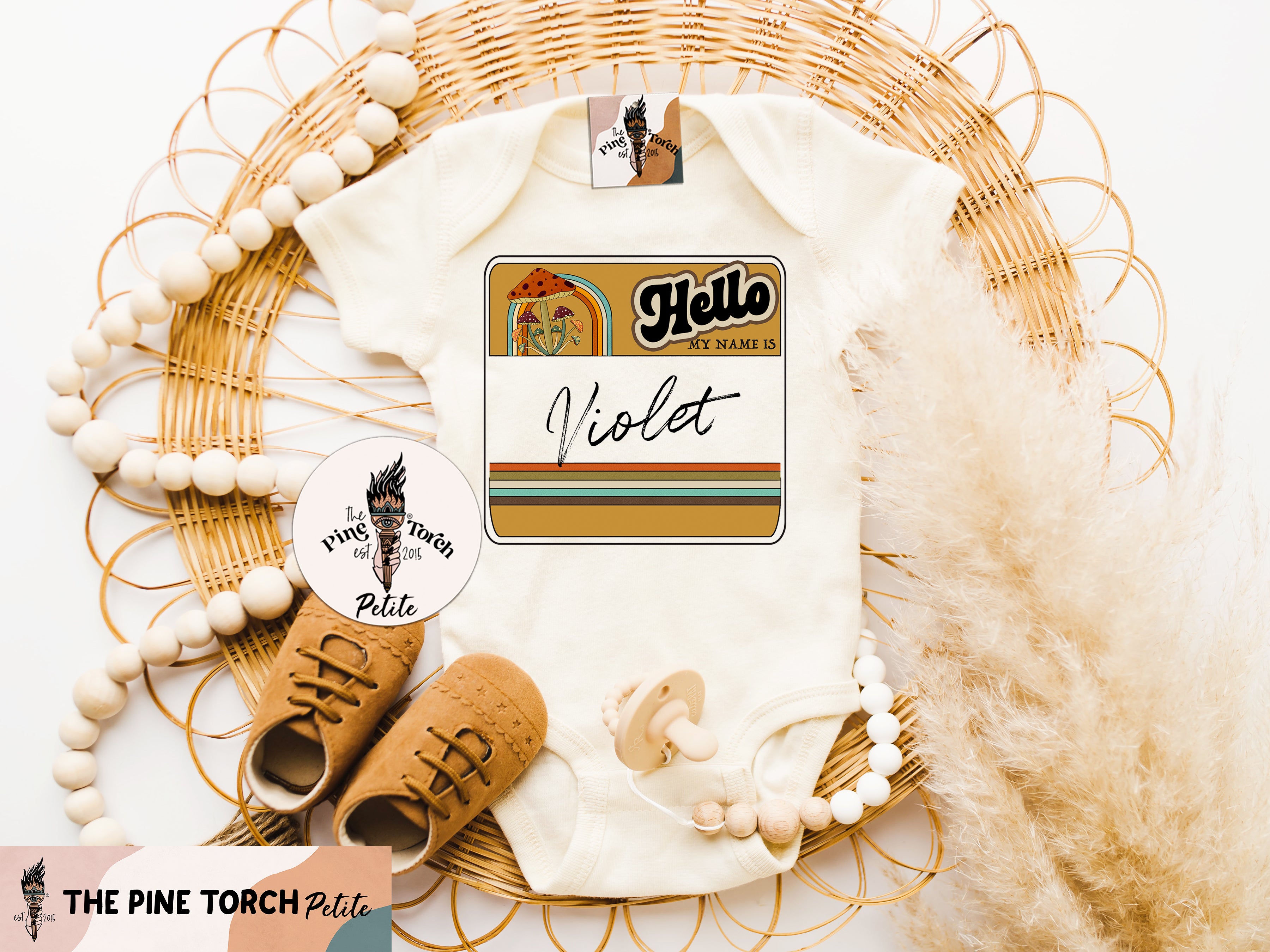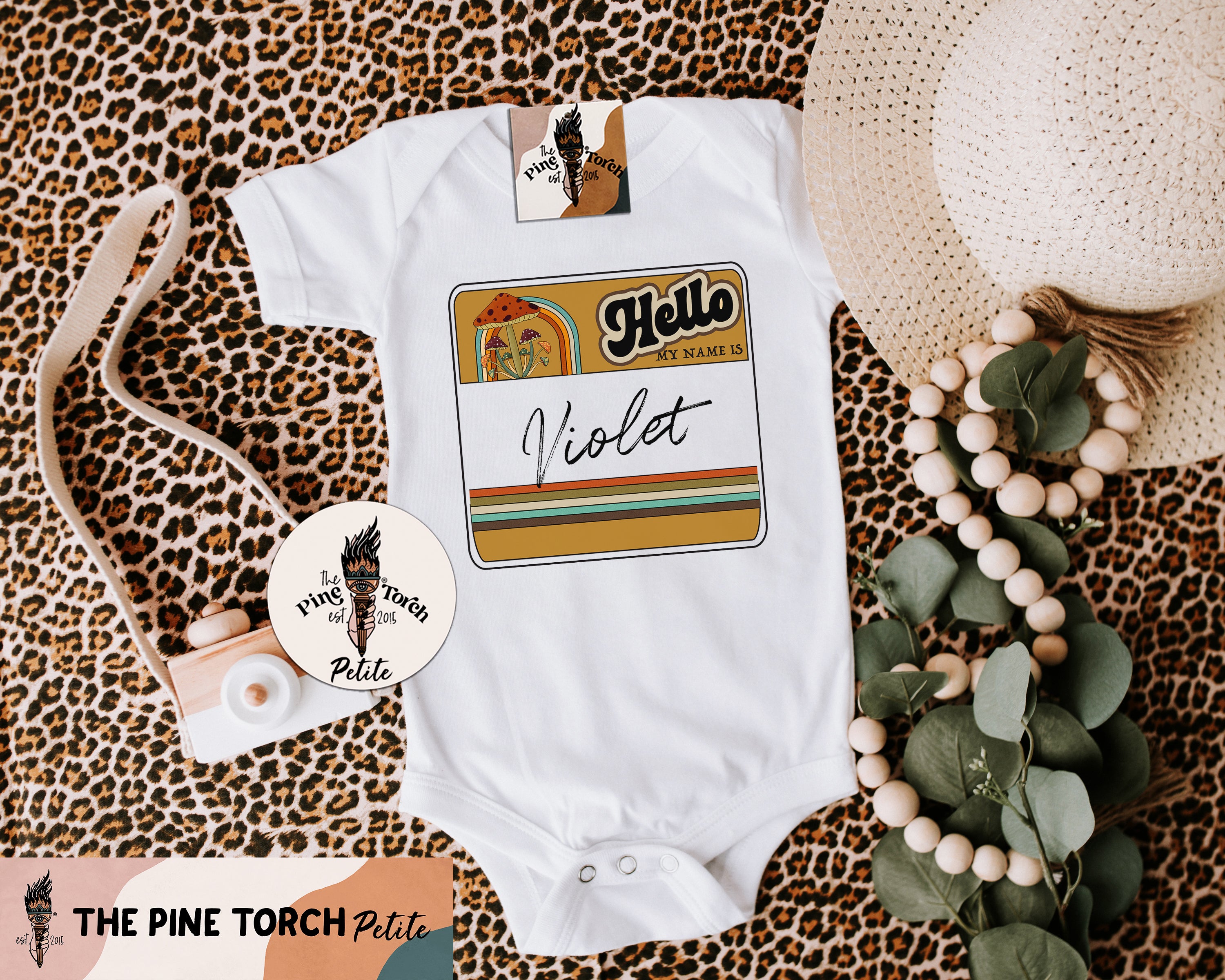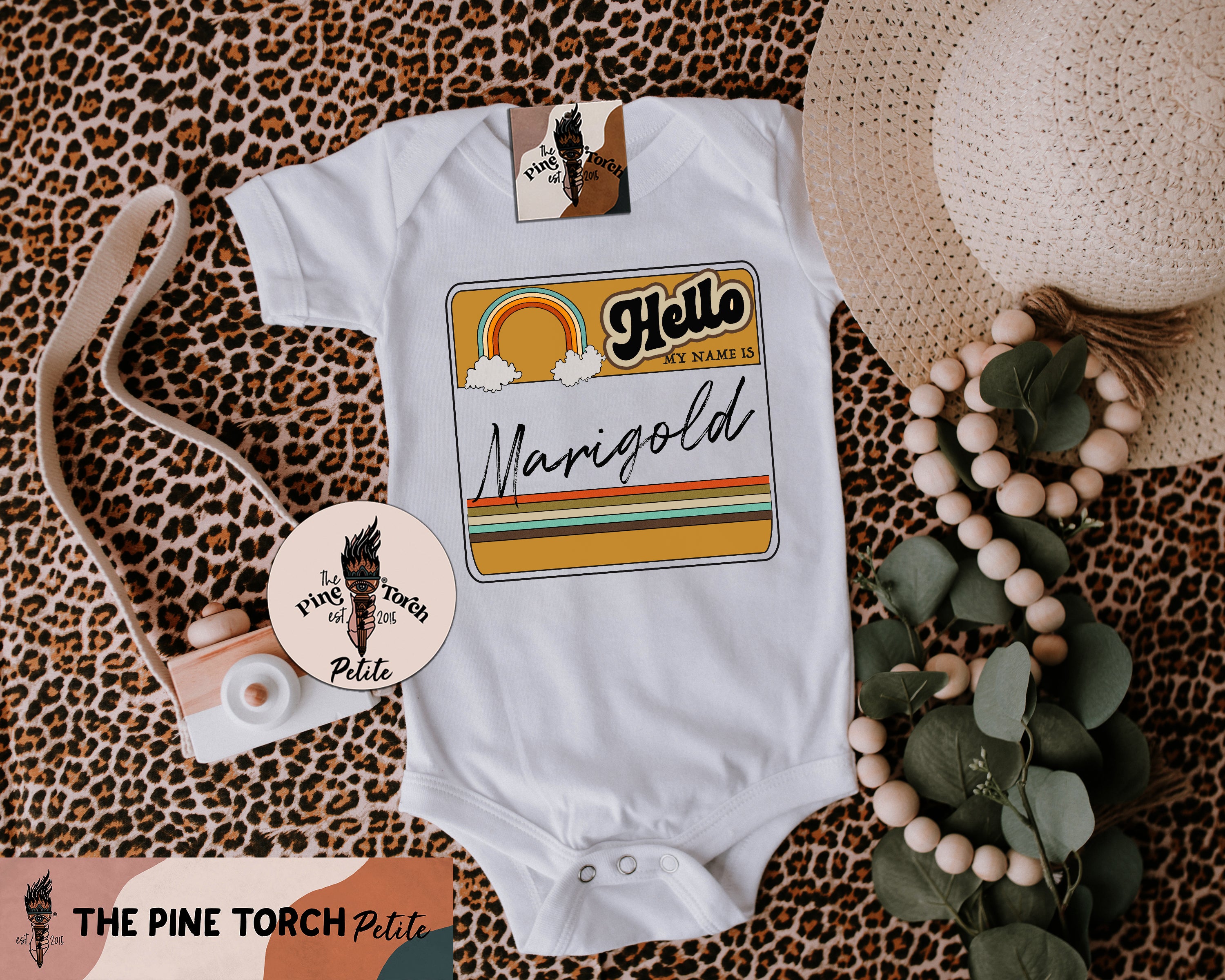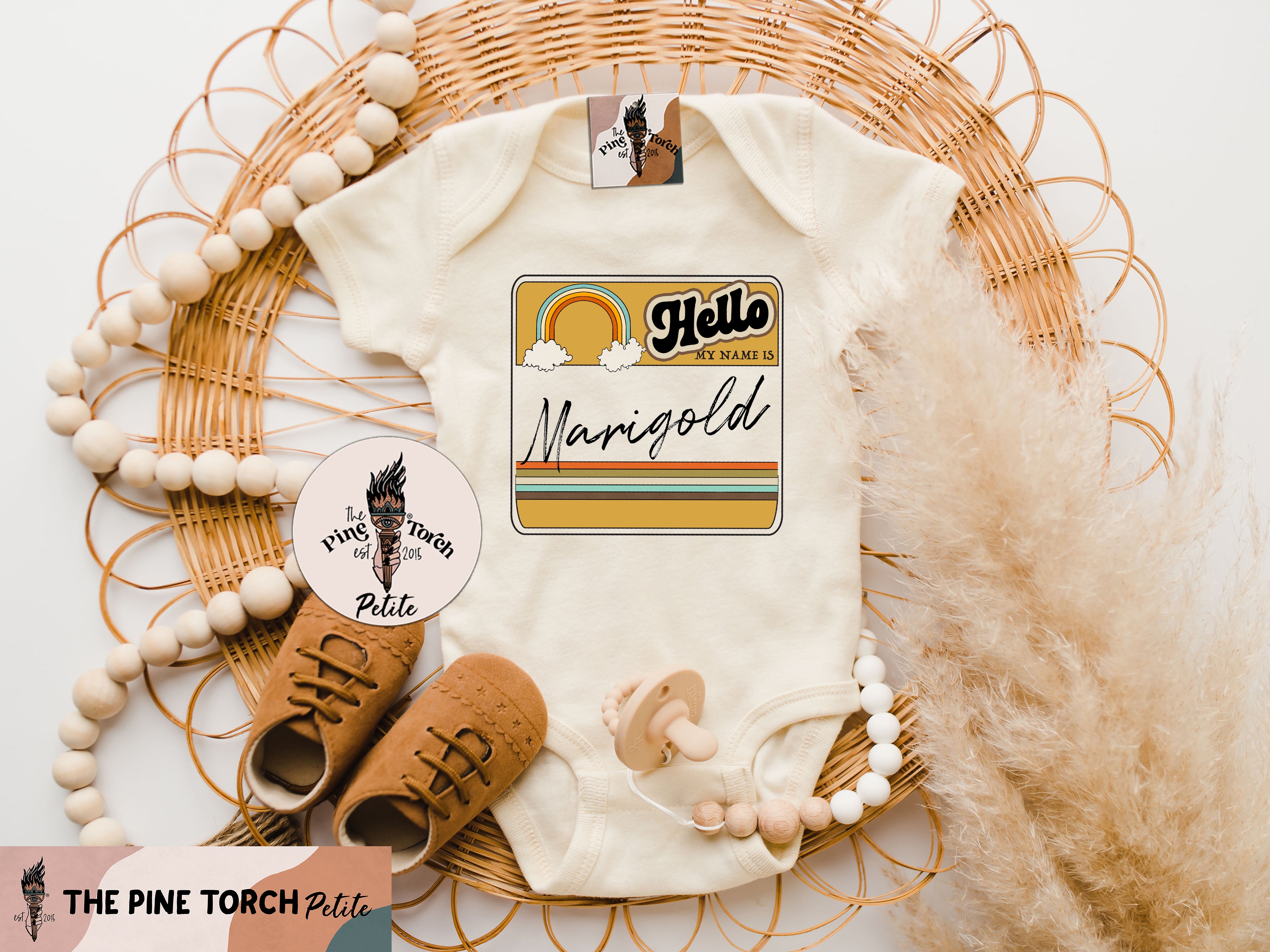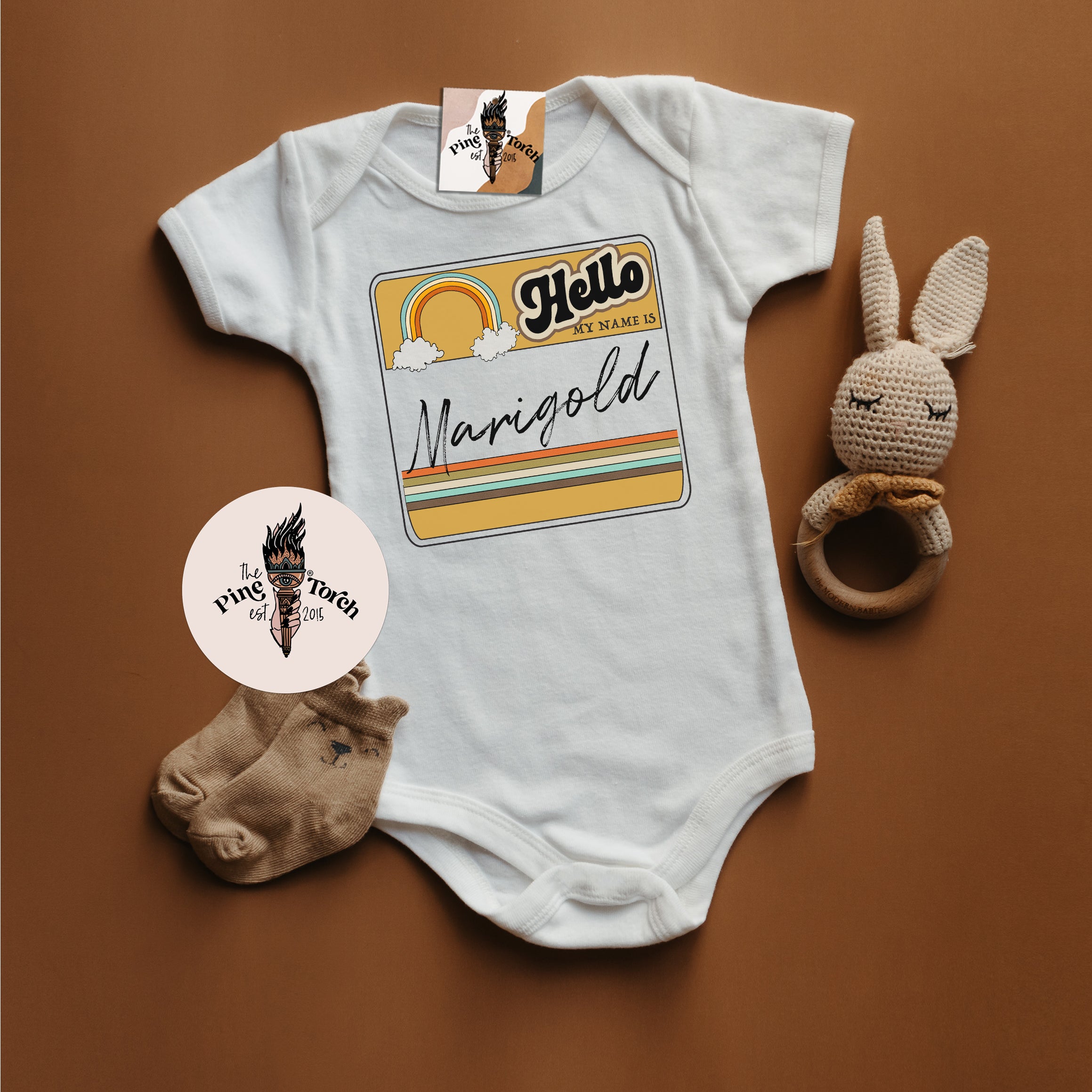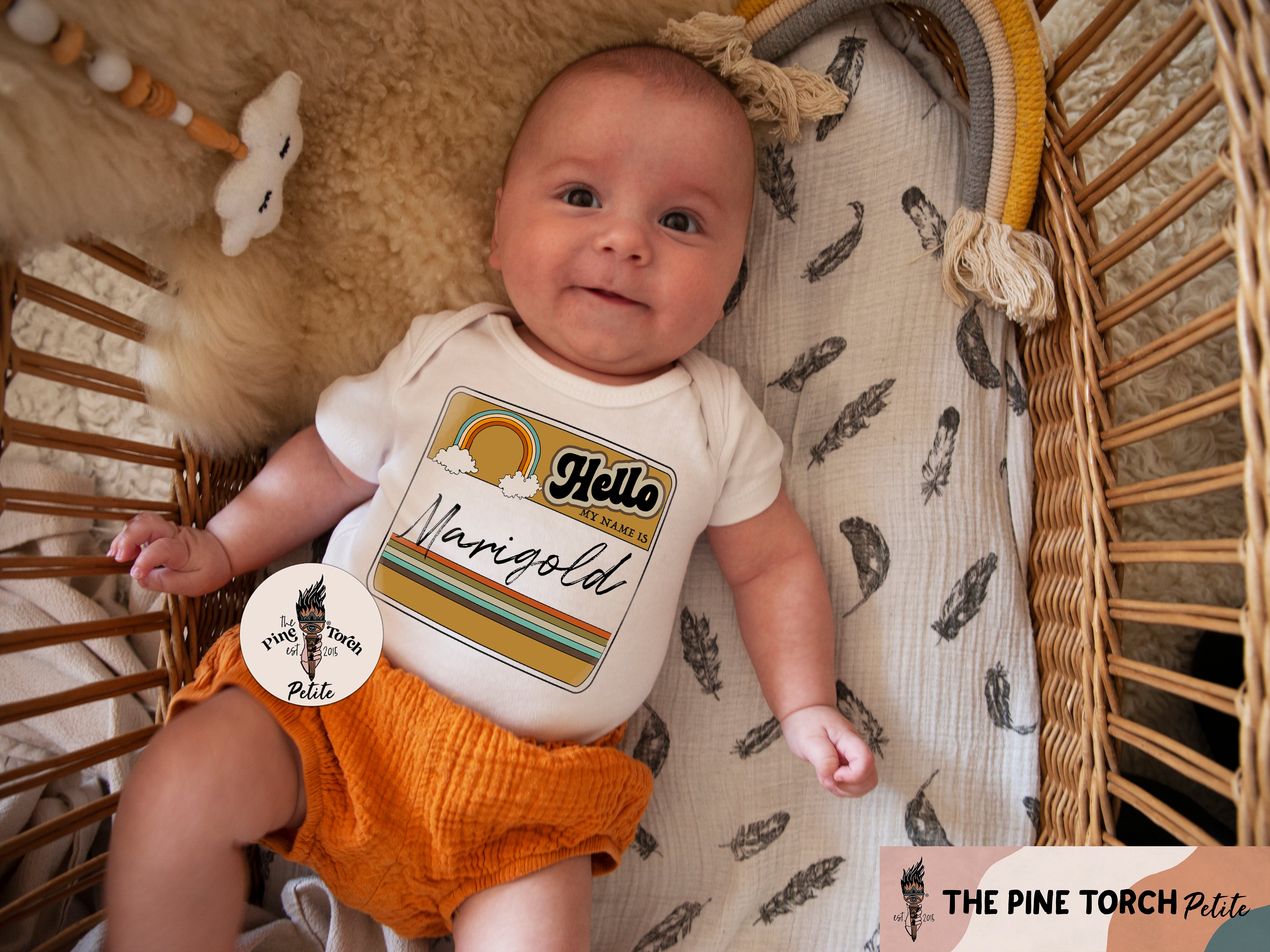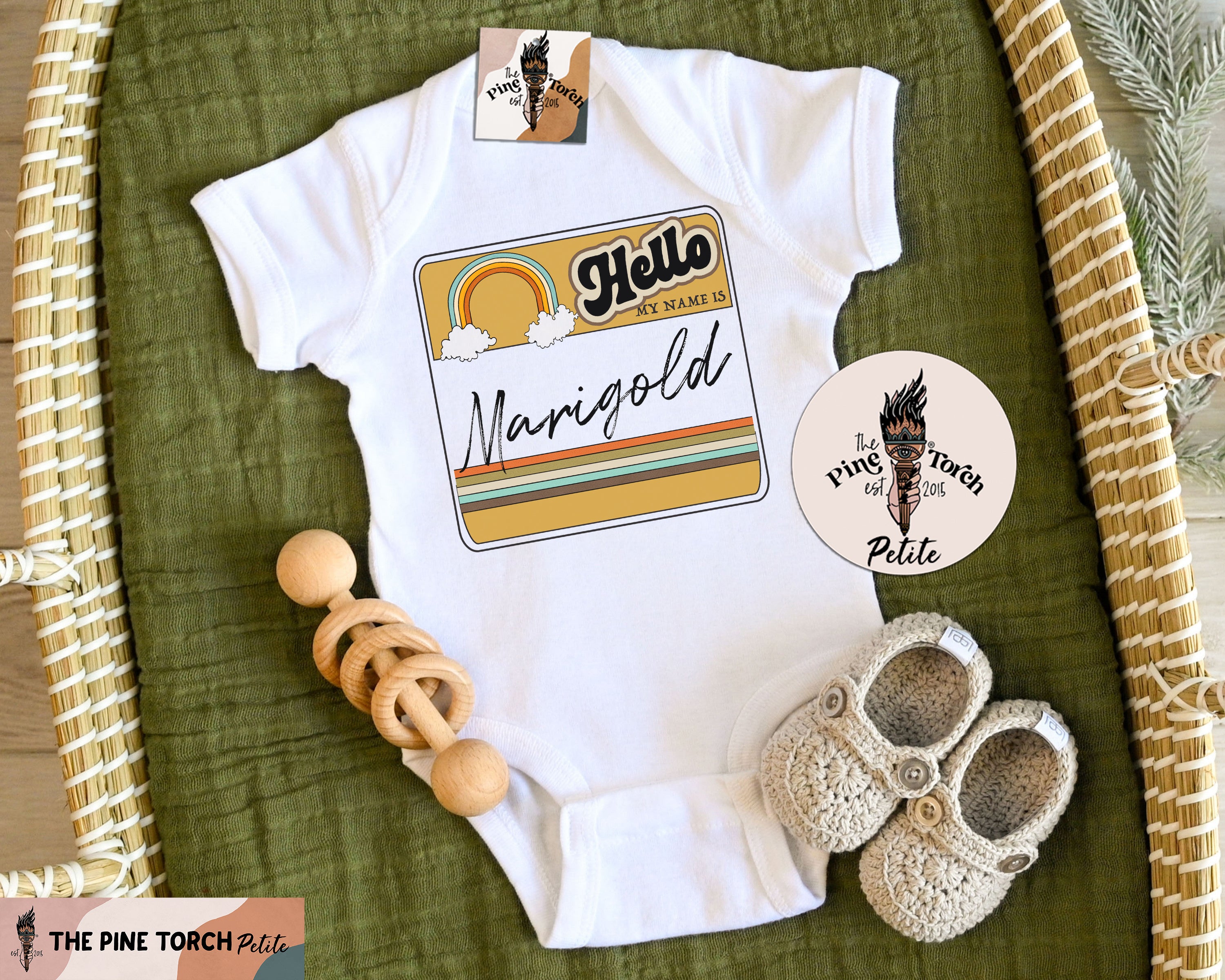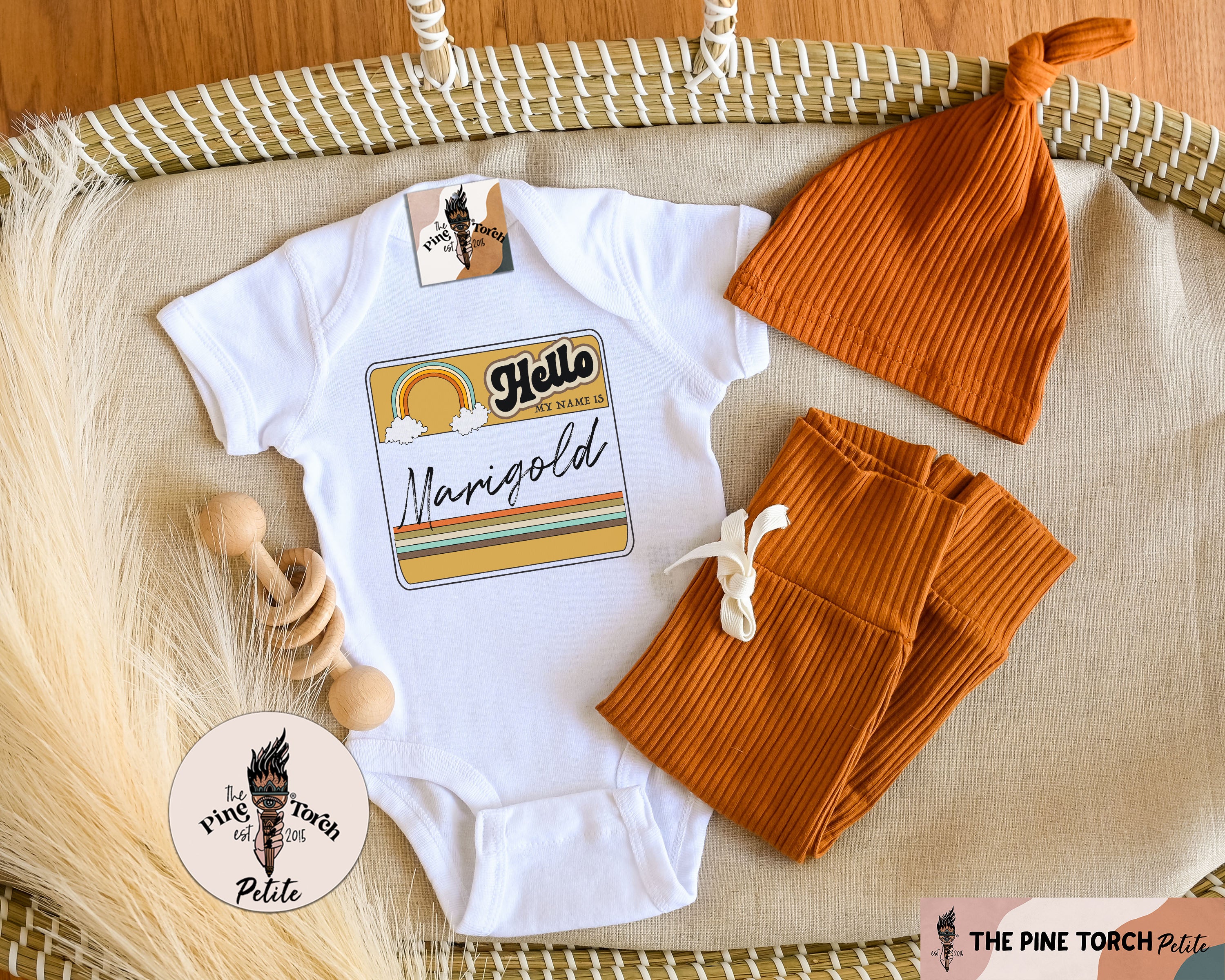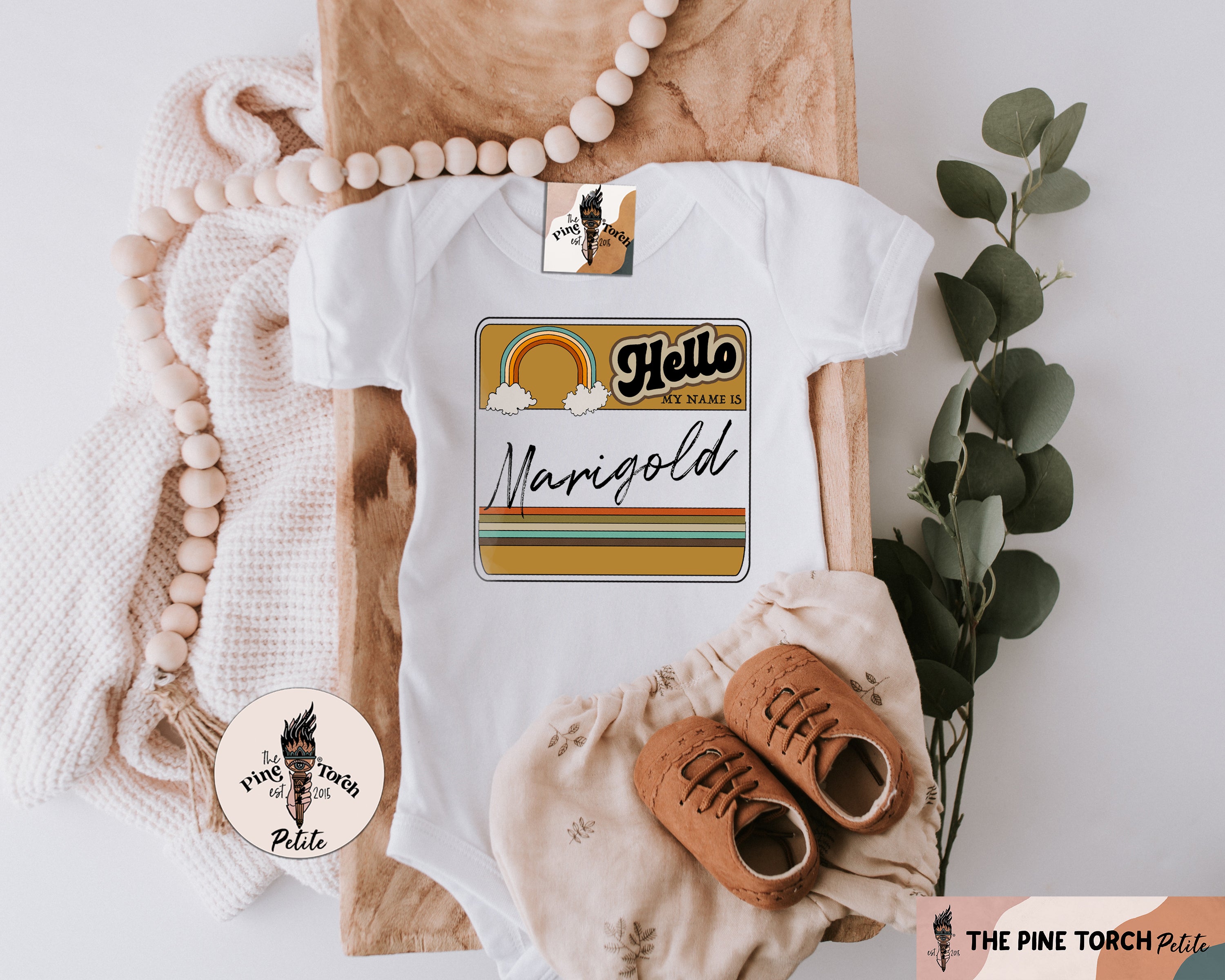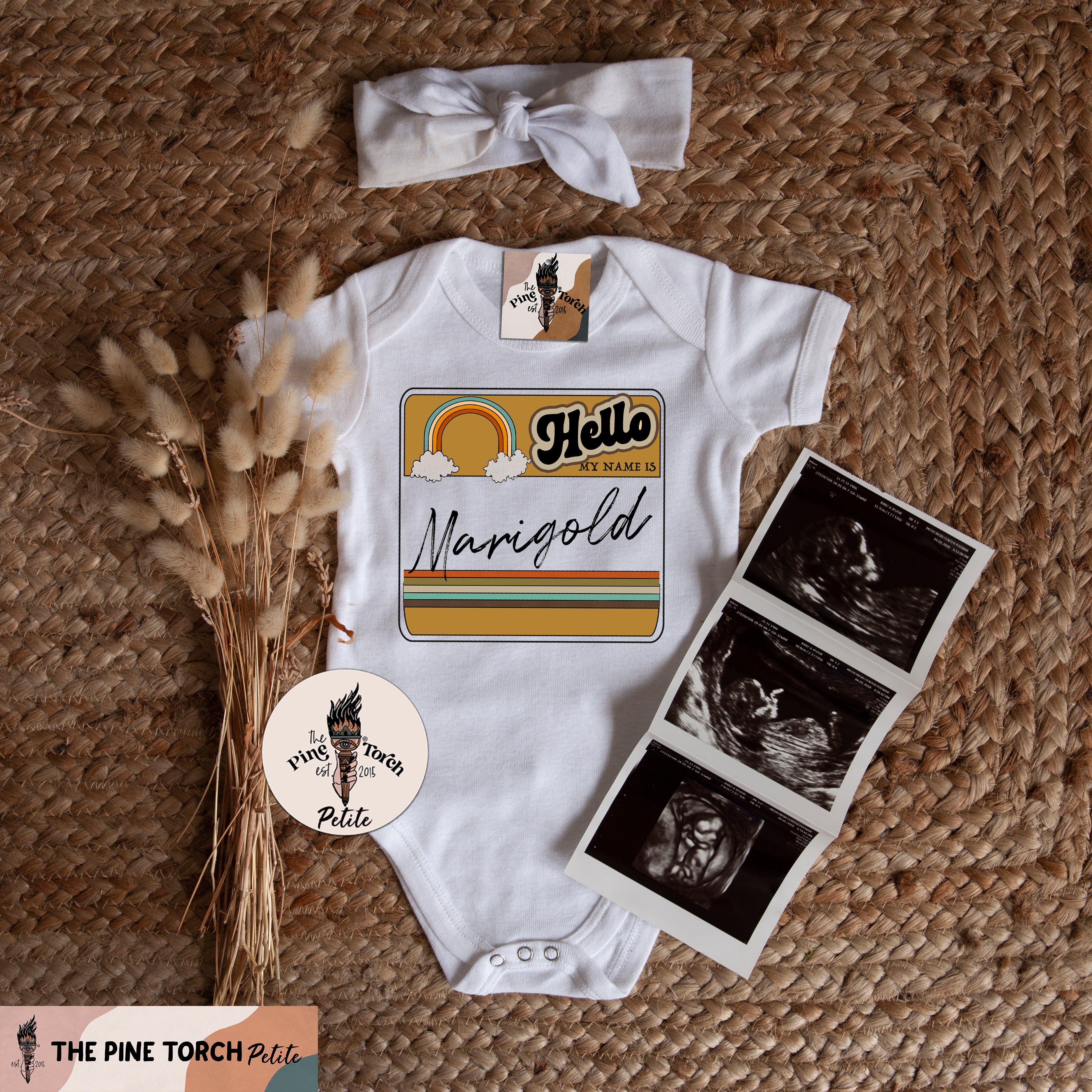 « PERSONALIZED RETRO NAMETAG (RAINBOW) » BODYSUIT
« PERSONALIZED RETRO NAMETAG »
Hello, my name is!! After every storm..comes a rainbow. 🌈
This personalized custom name bodysuit is perfection. The retro, vintage colors, name tag design is customized with your baby's name.  Do you have a new baby brother or sister coming? Are you looking for that perfect retro inspired, unique and beautiful coming home outfit for hospital baby pictures or newborn photos? This retro hand-drawn text in a moody, vibrant, retro name tag  is perfect for your announcement and beyond.

This design comes in three different styles:

✫Rainbow - Custom Name Tag
✫Mushroom - Custom Name Tag
✫Butterfly - Custom Name Tag
✫Evil Eye - Custom Name Tag

To order: leave your customization in the notes box at checkout.

BODYSUITS
NB: 5-8lbs. 
6M: 7-15lbs.
12M: 16-22lbs. 
18M: 23-27lbs.
24M: 28-30lbs