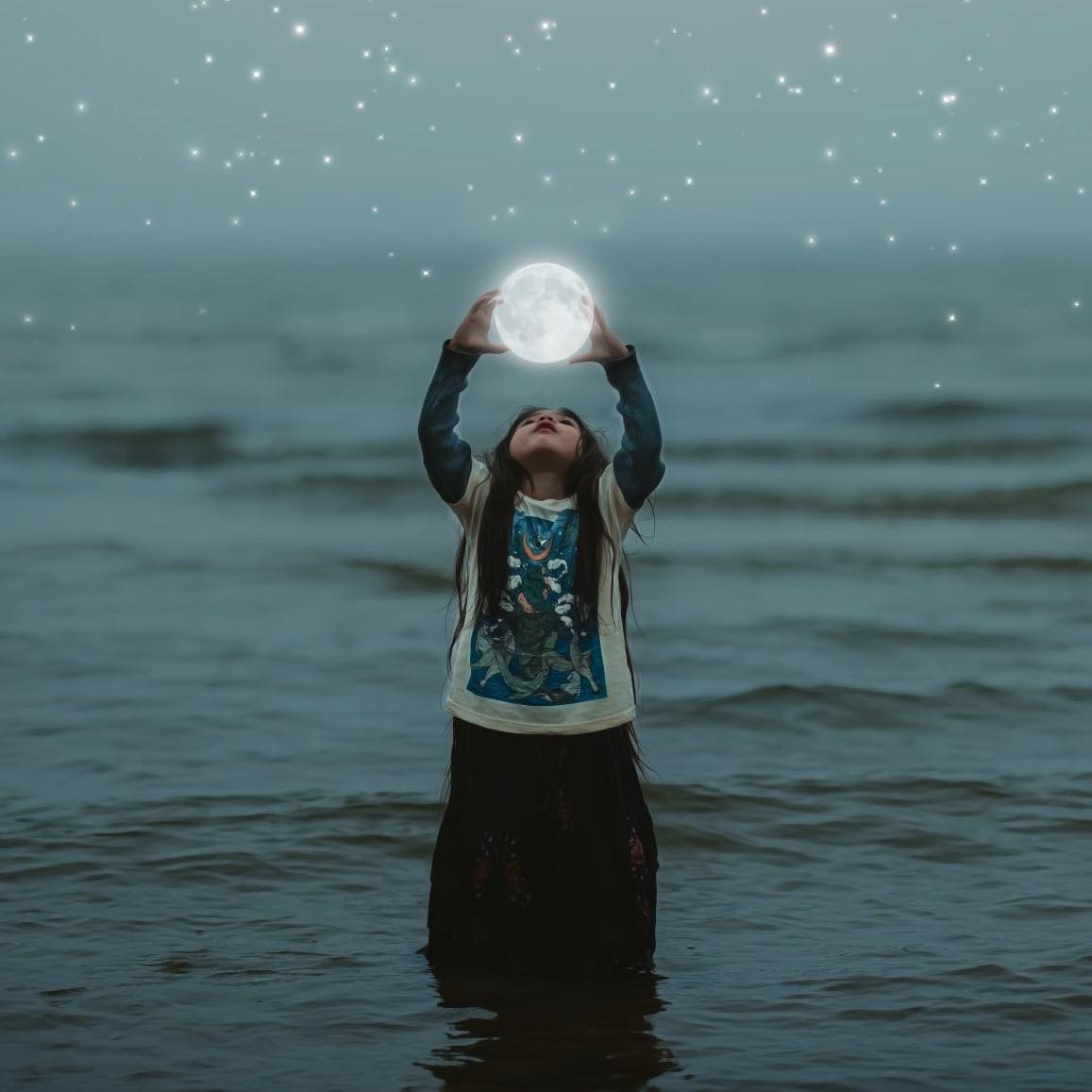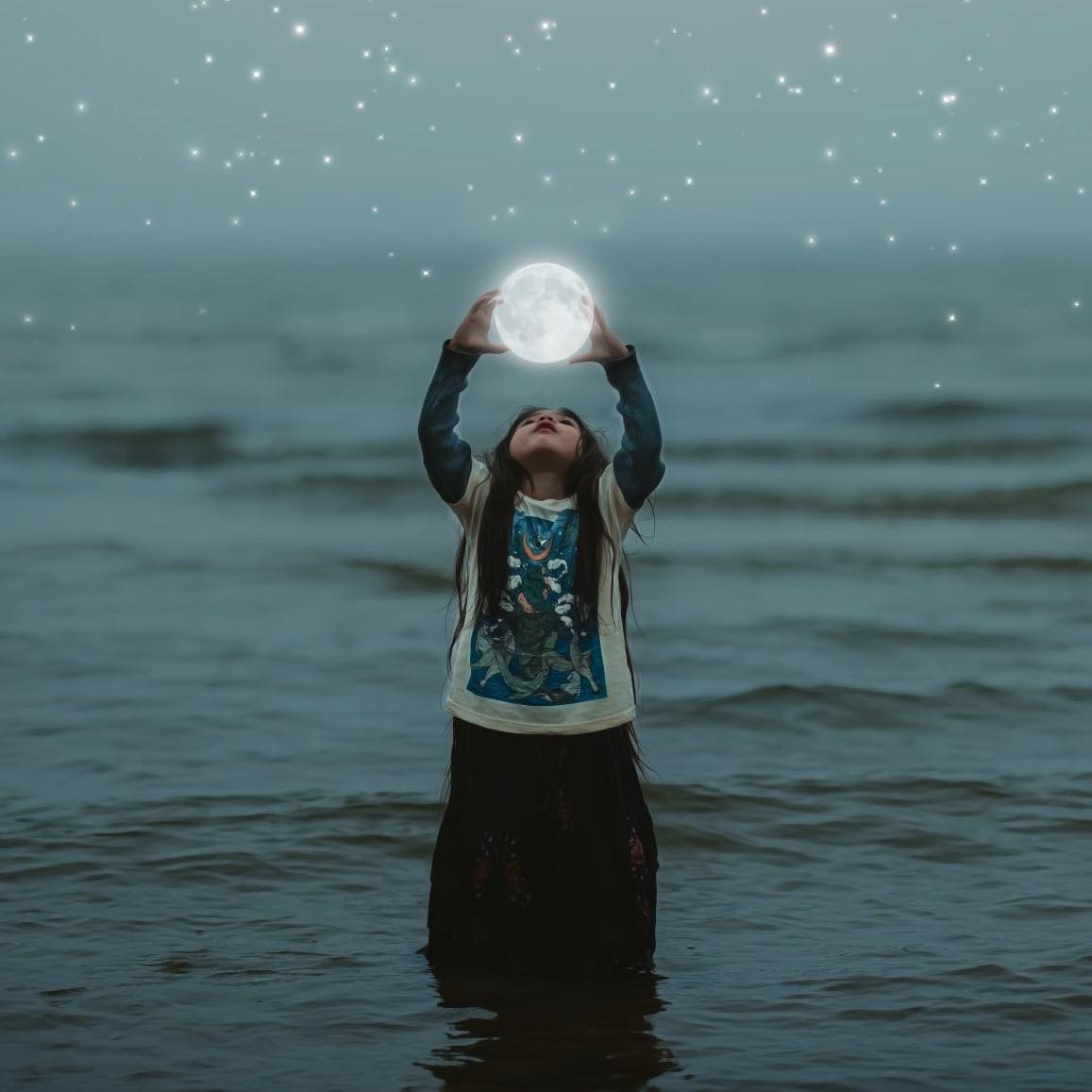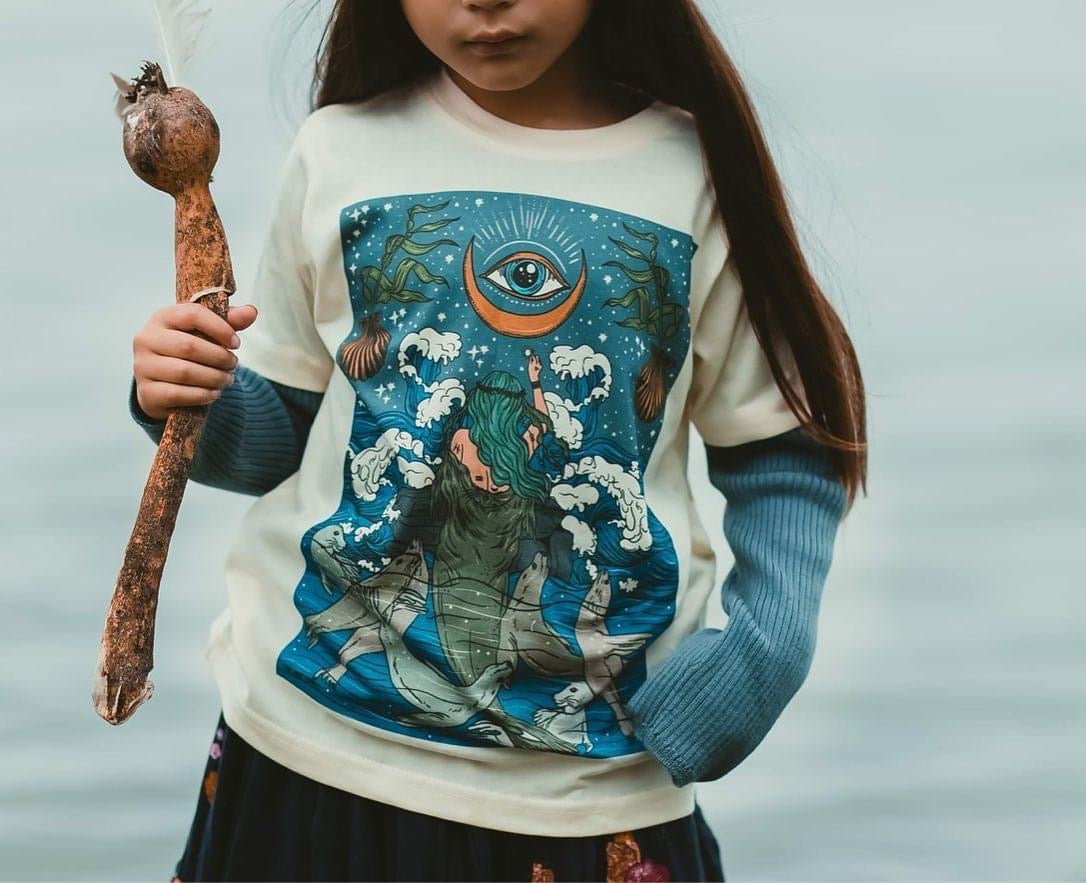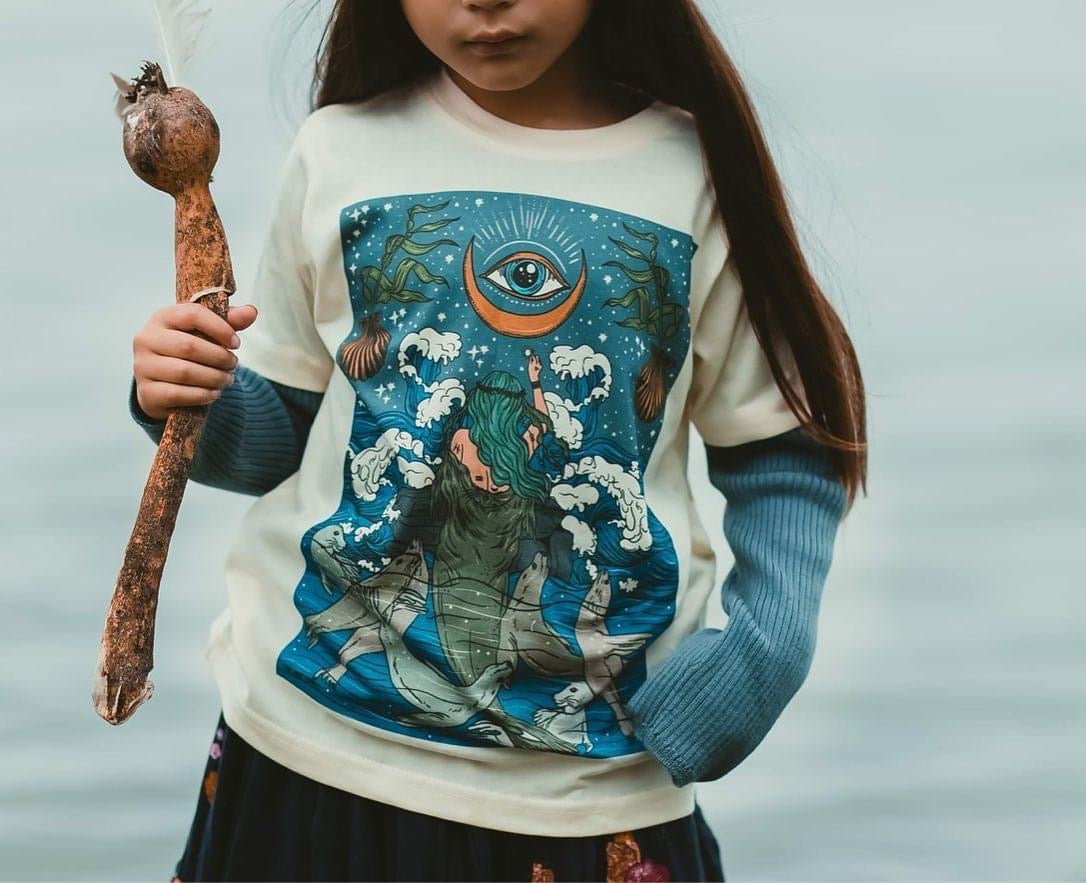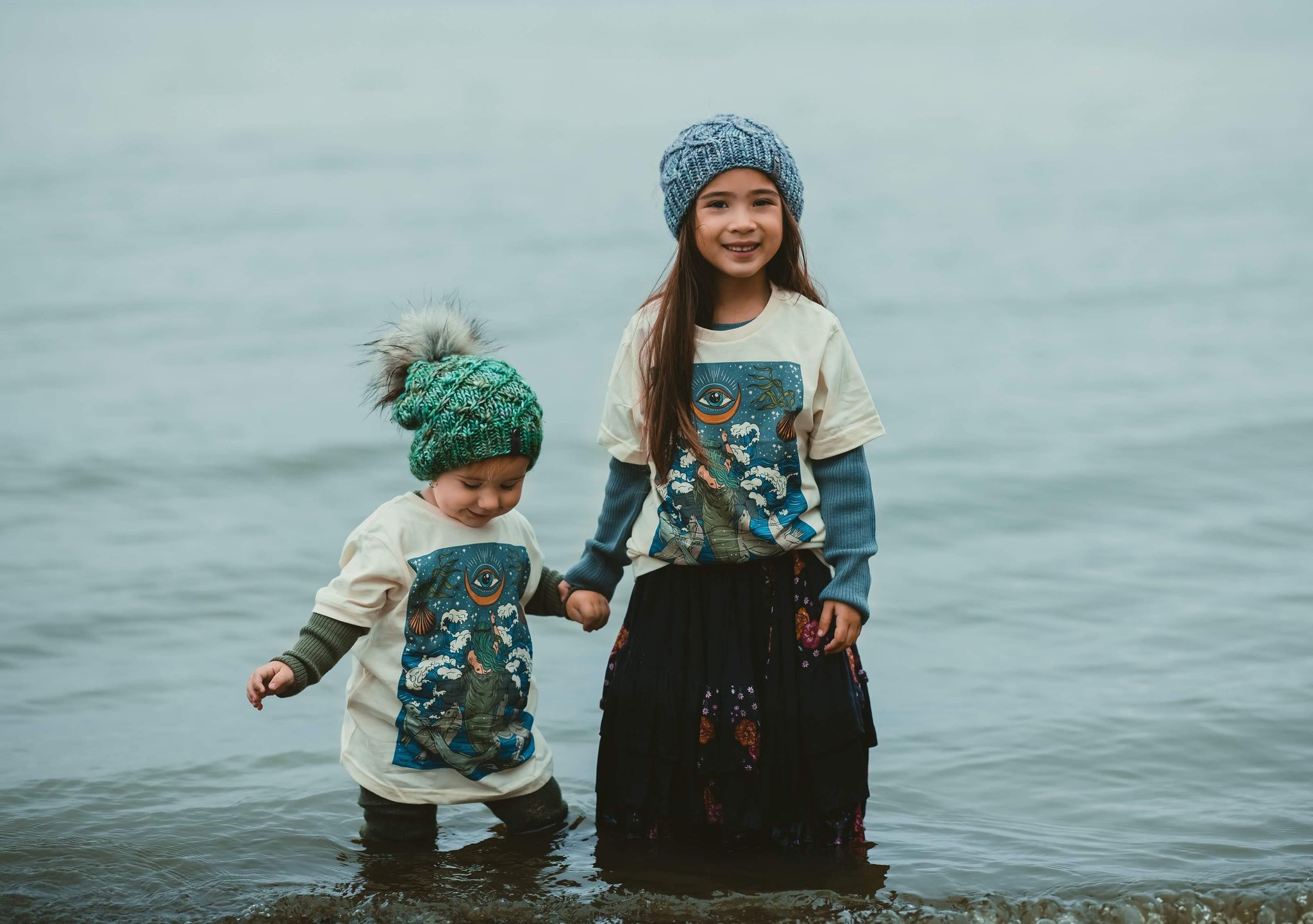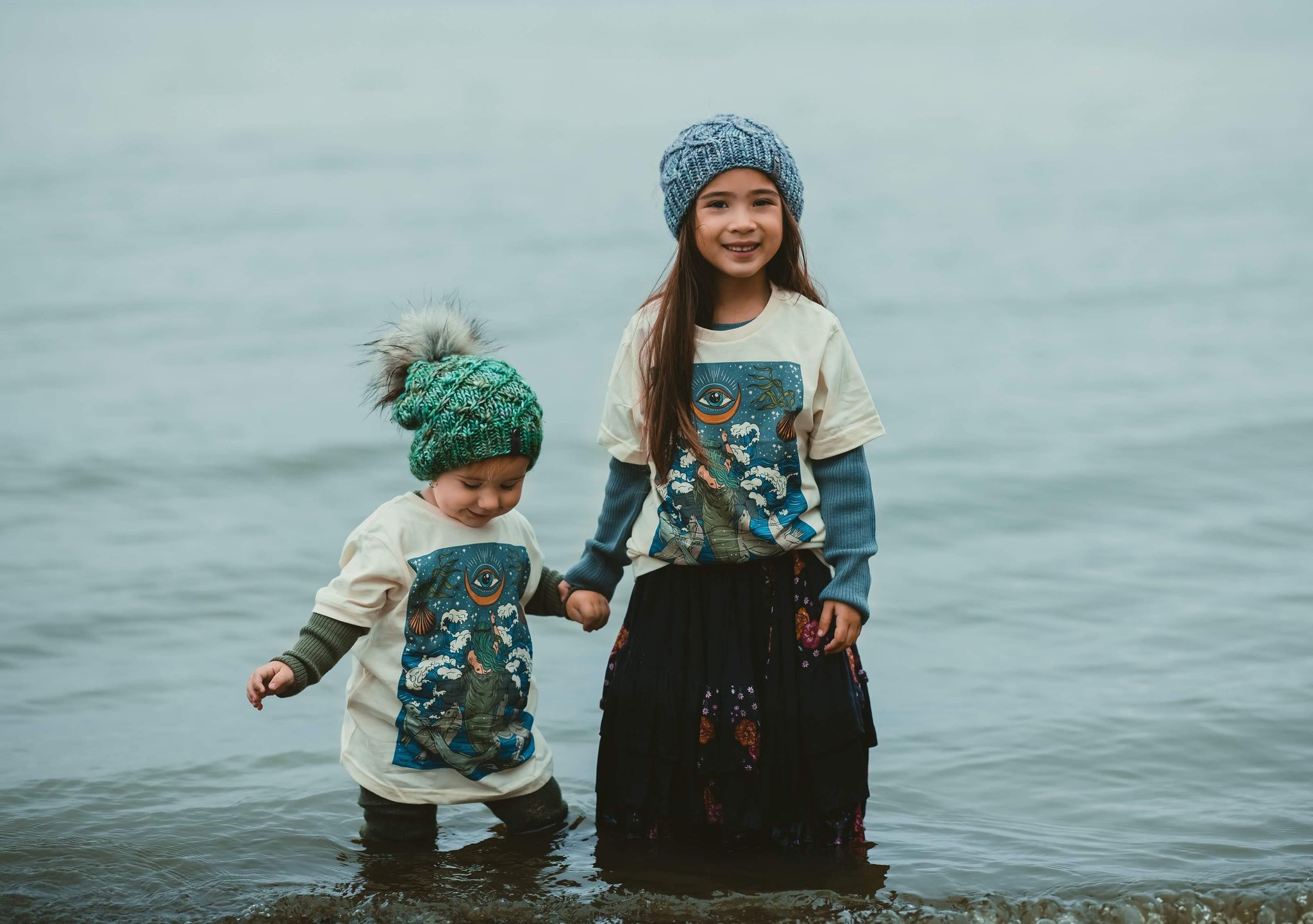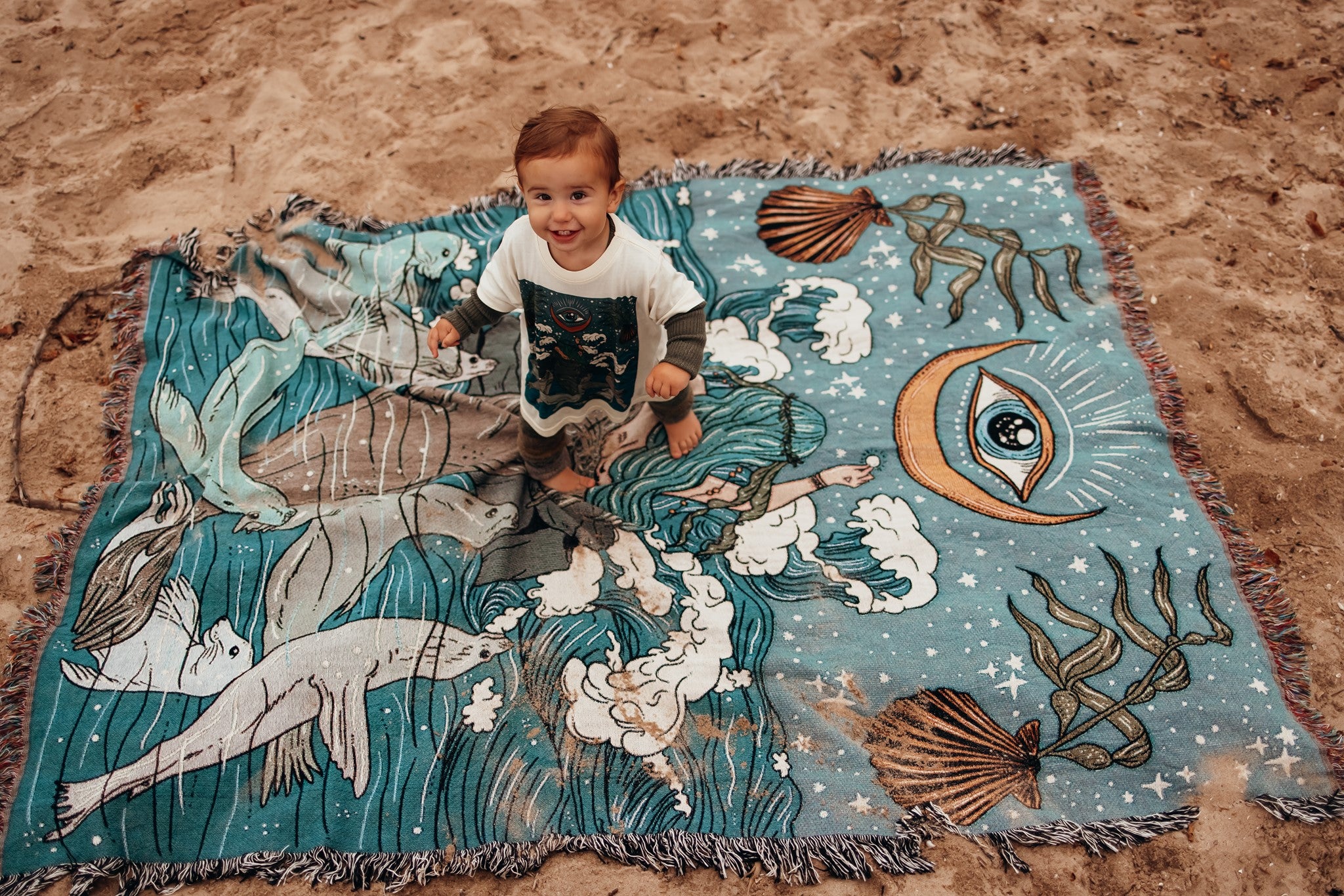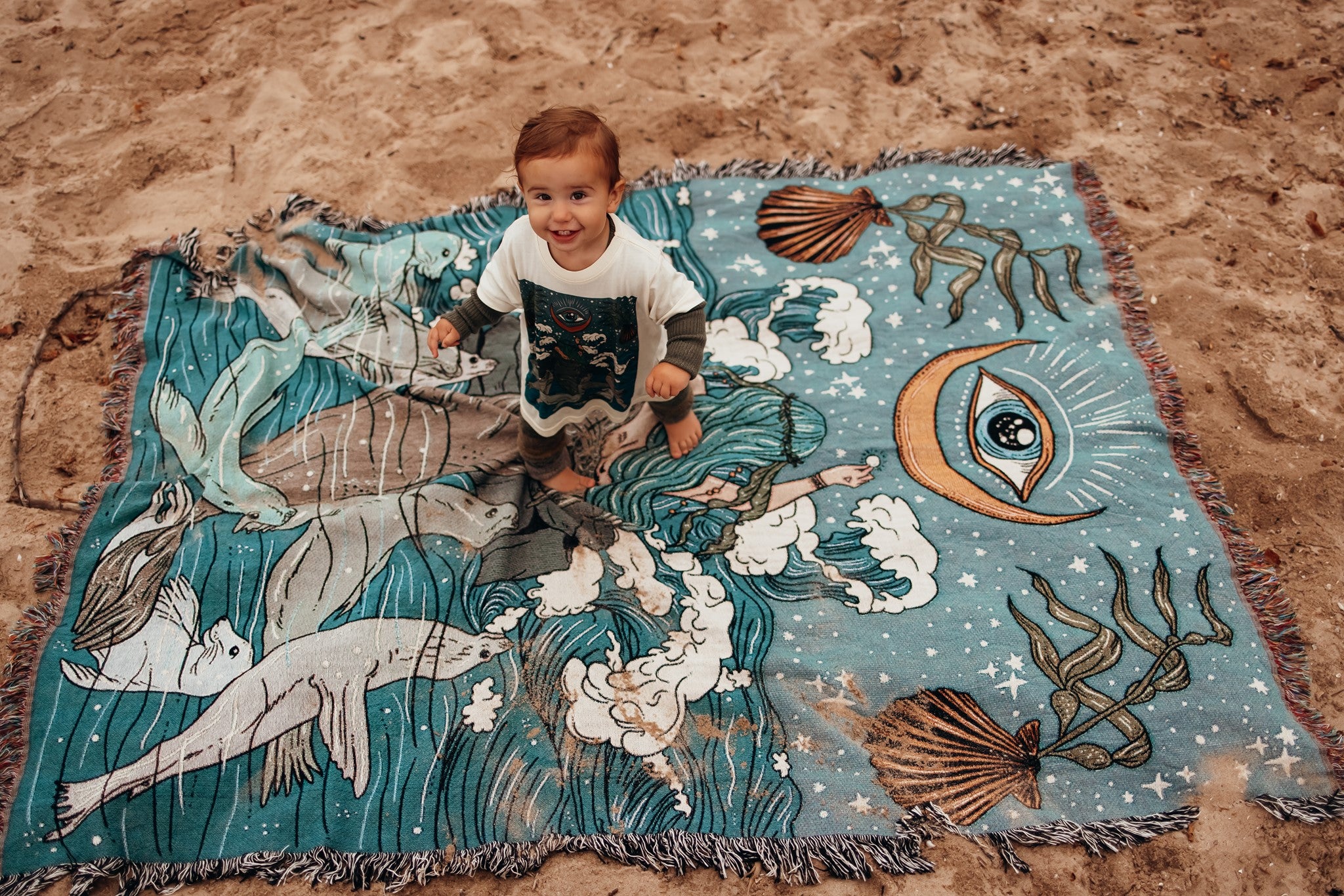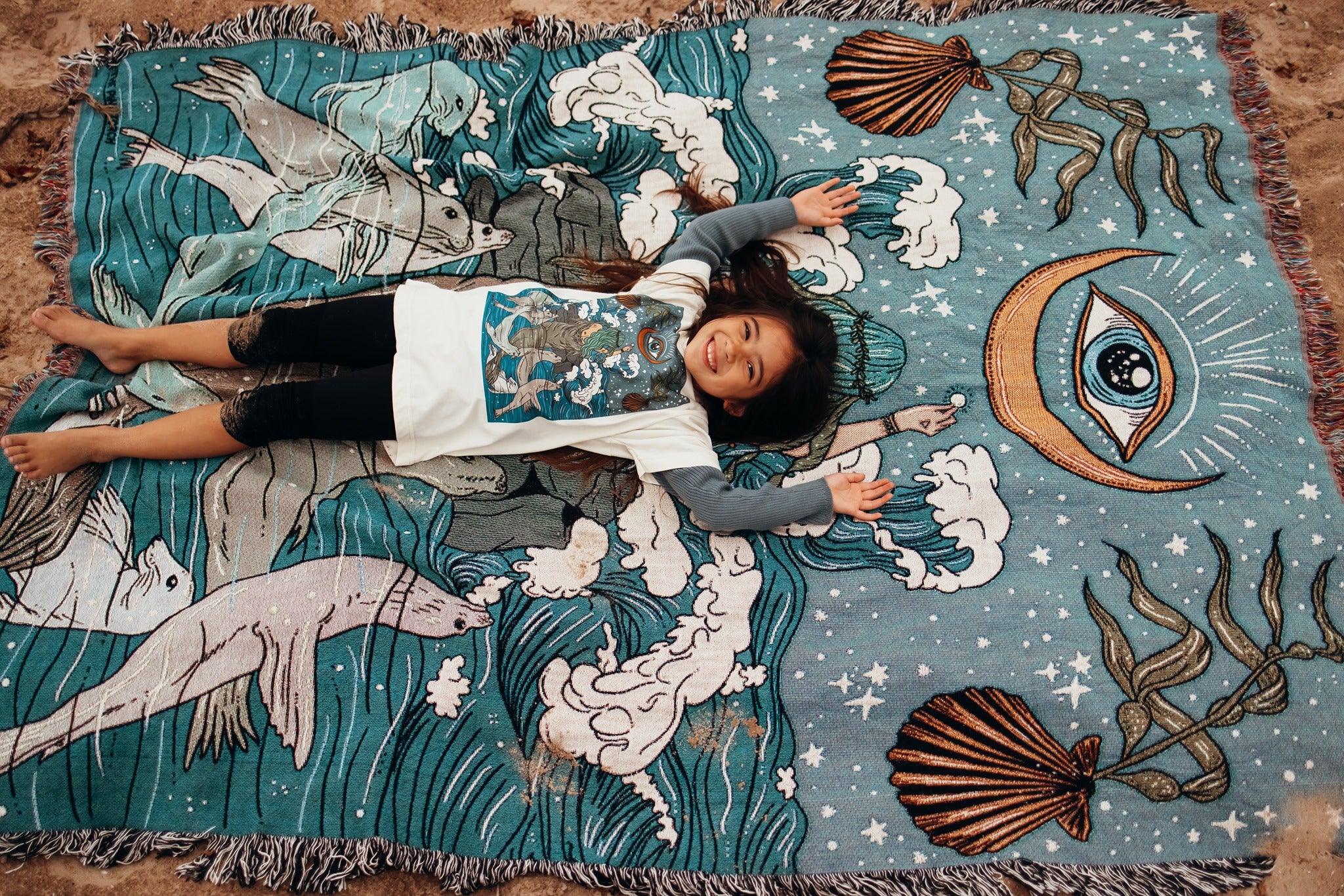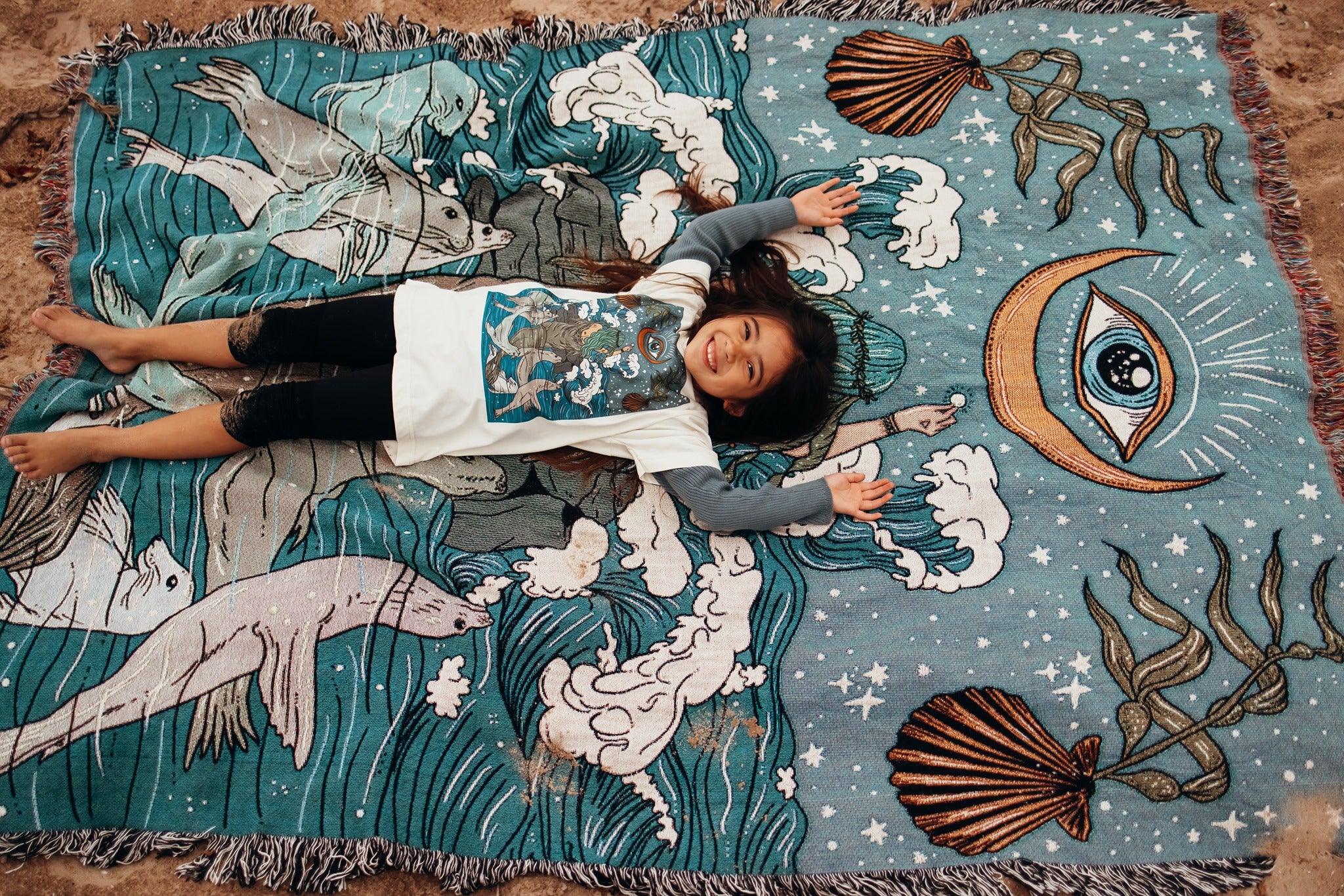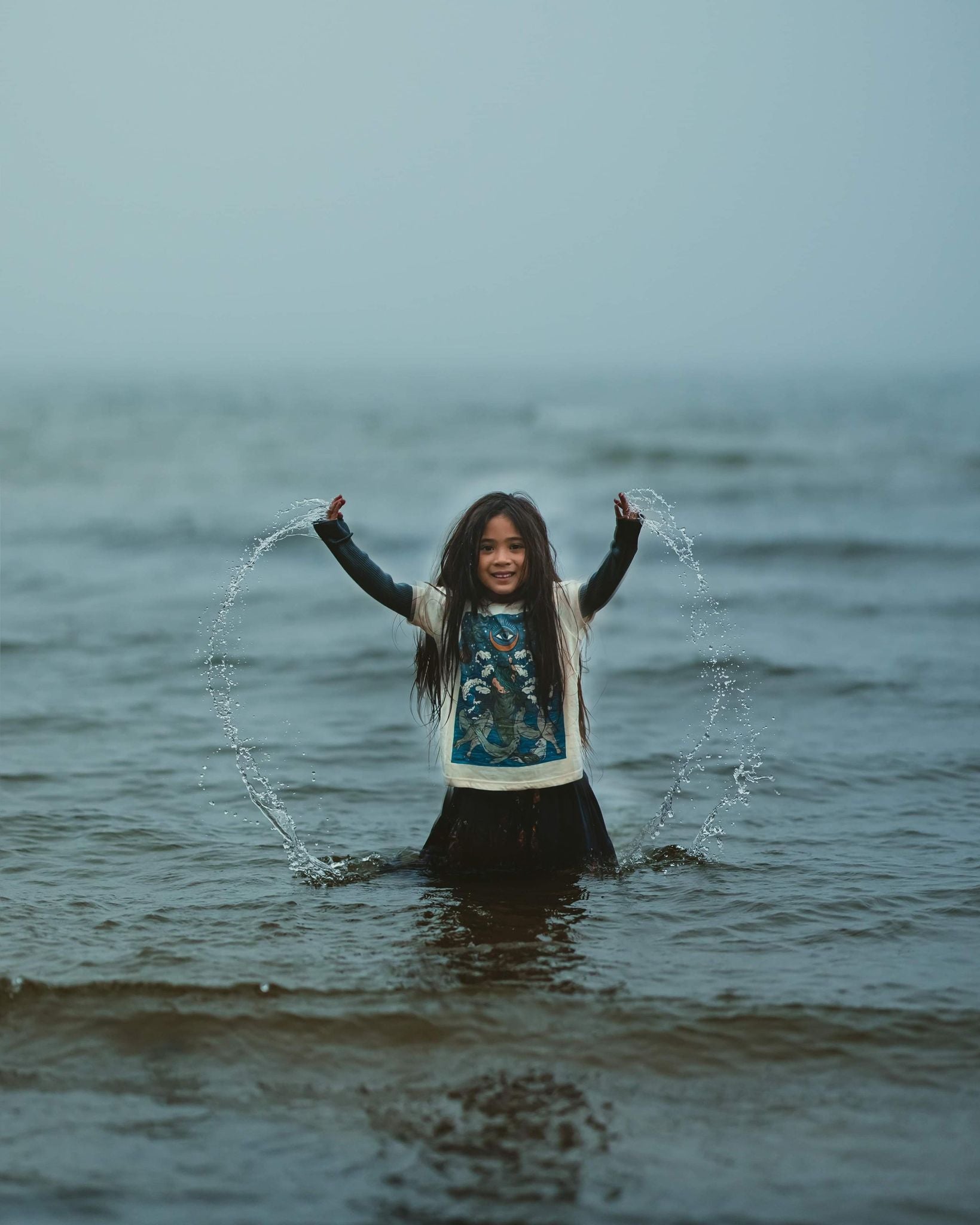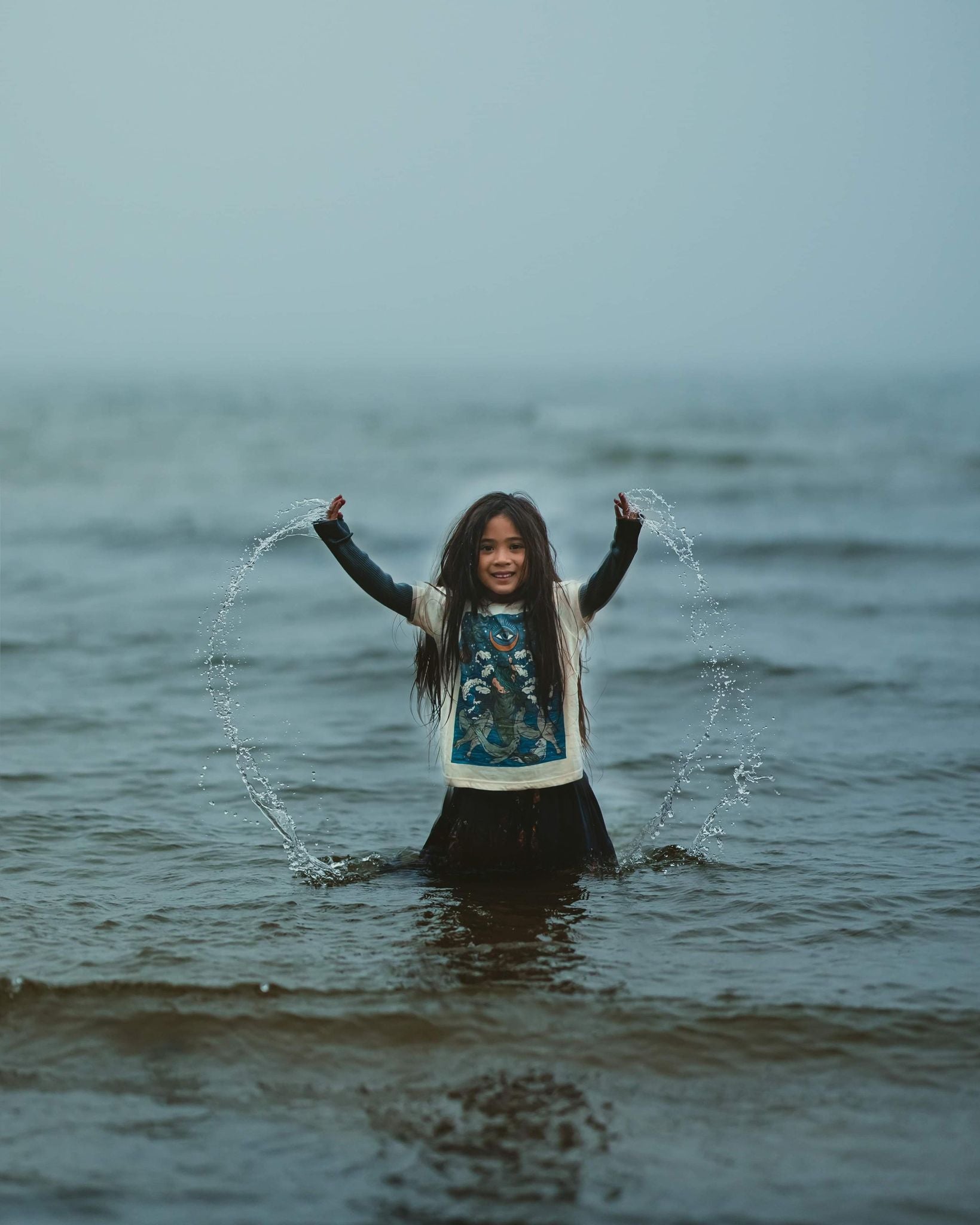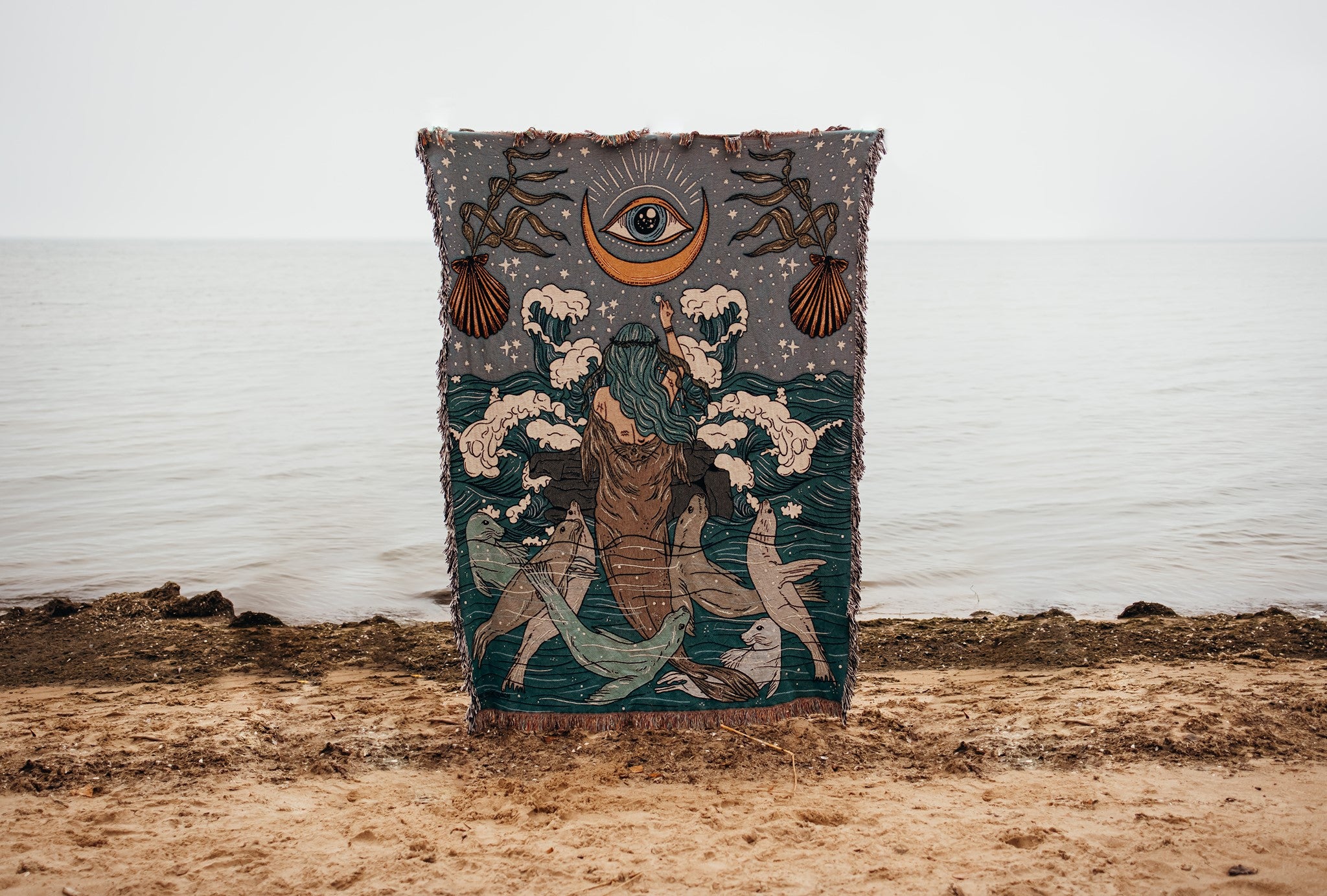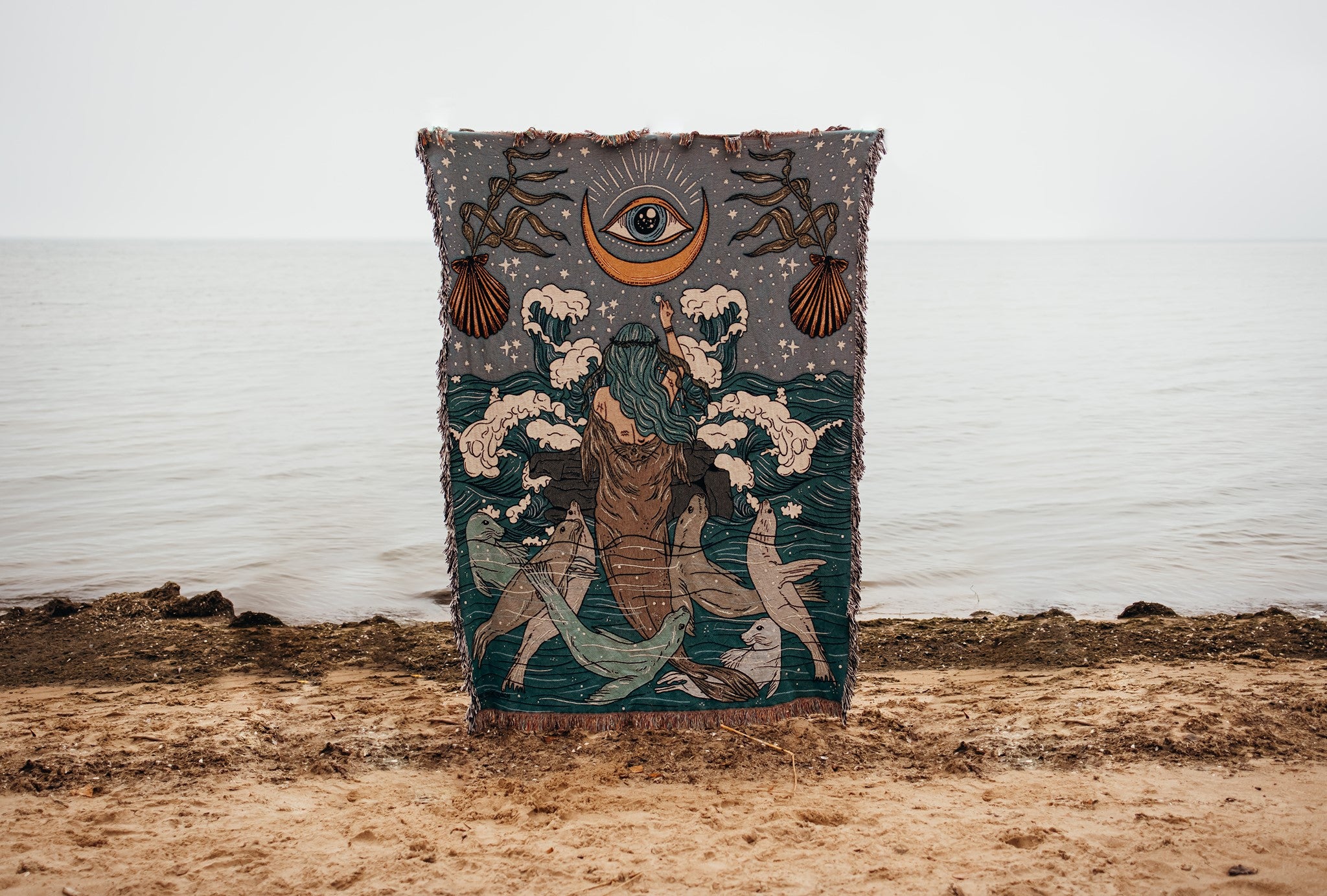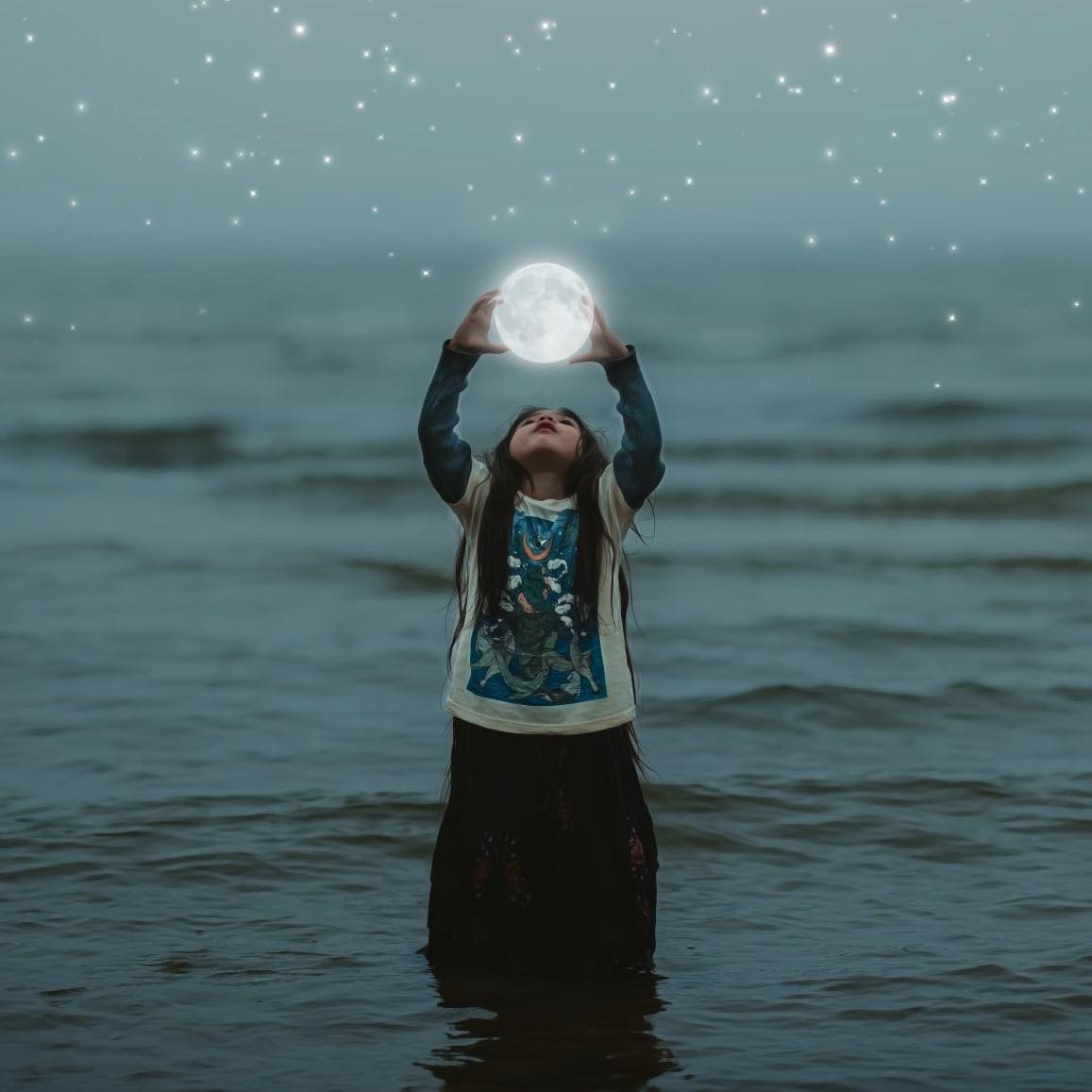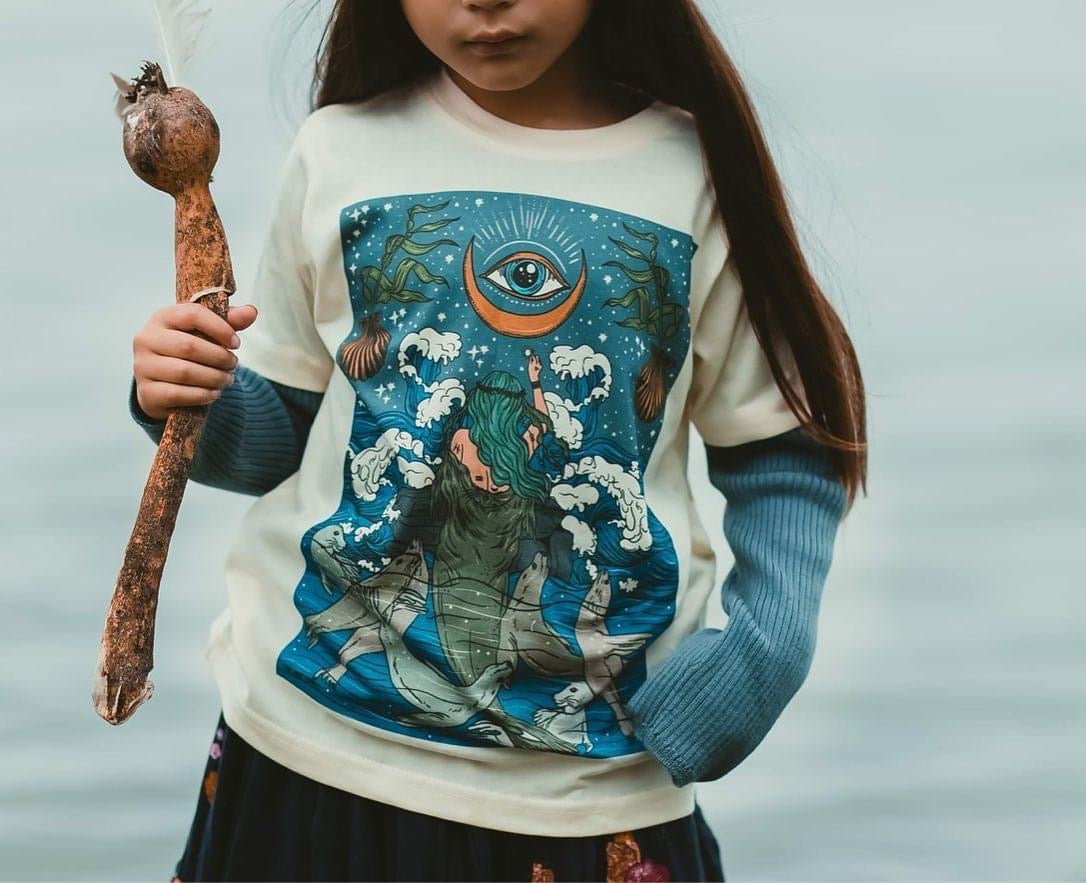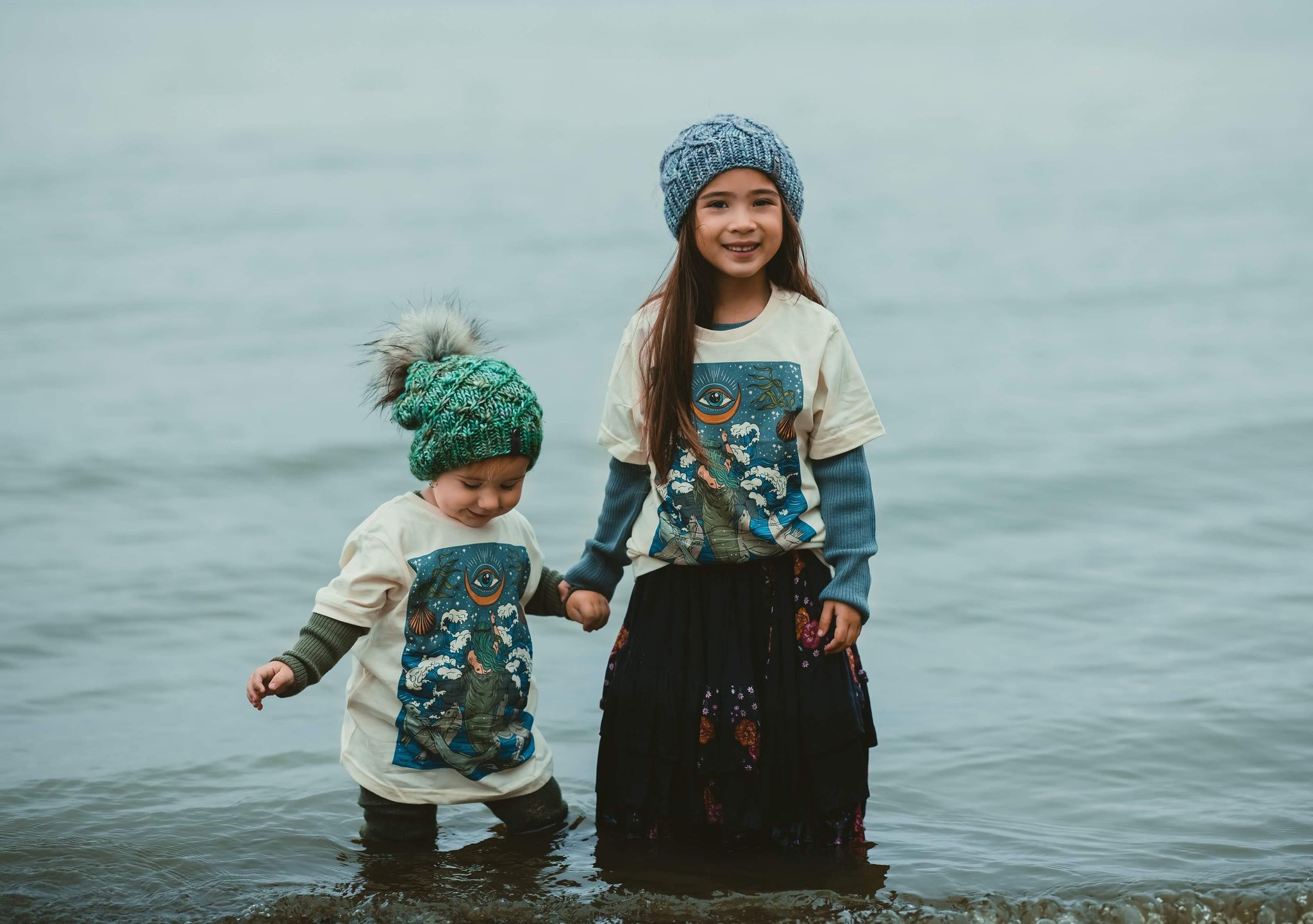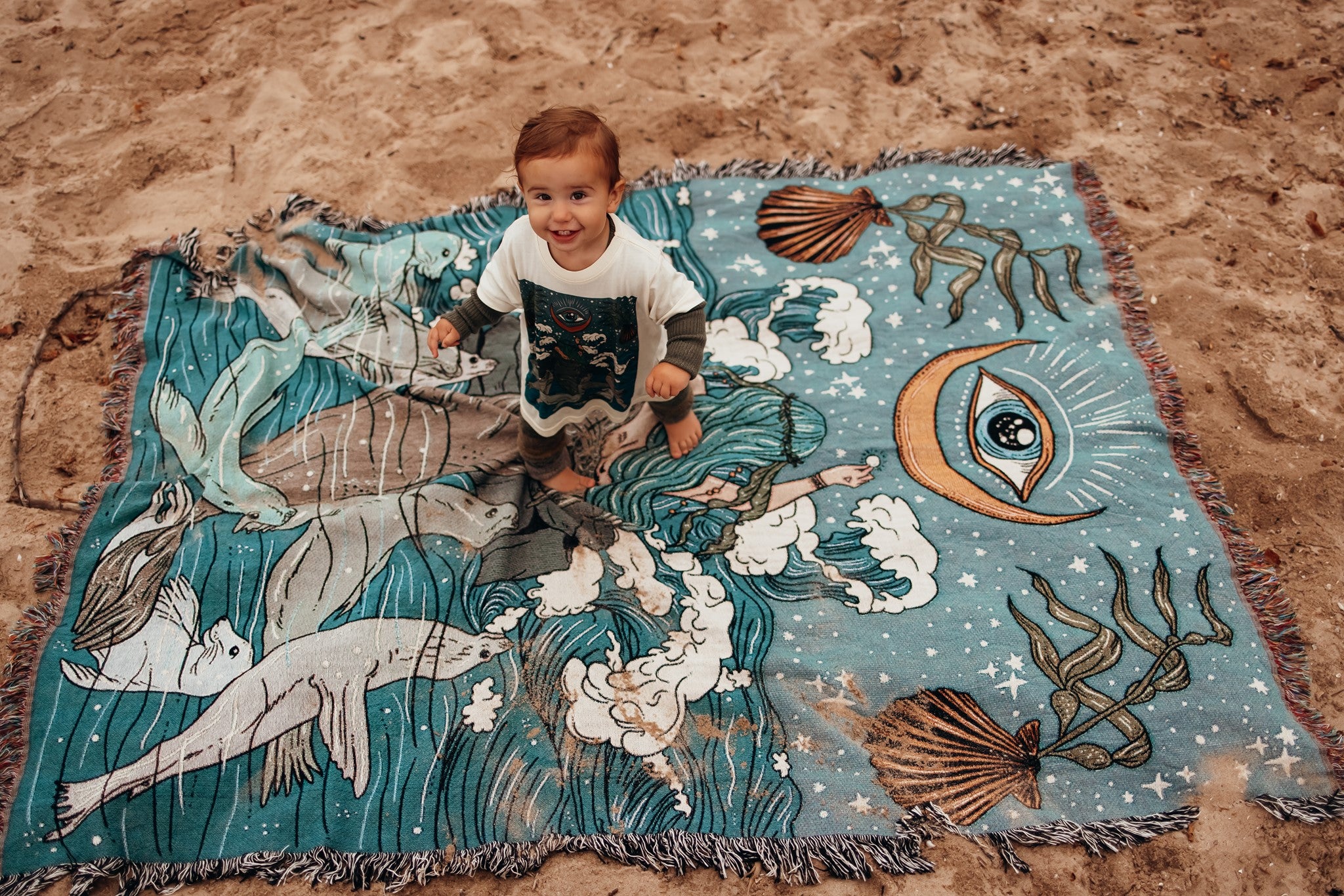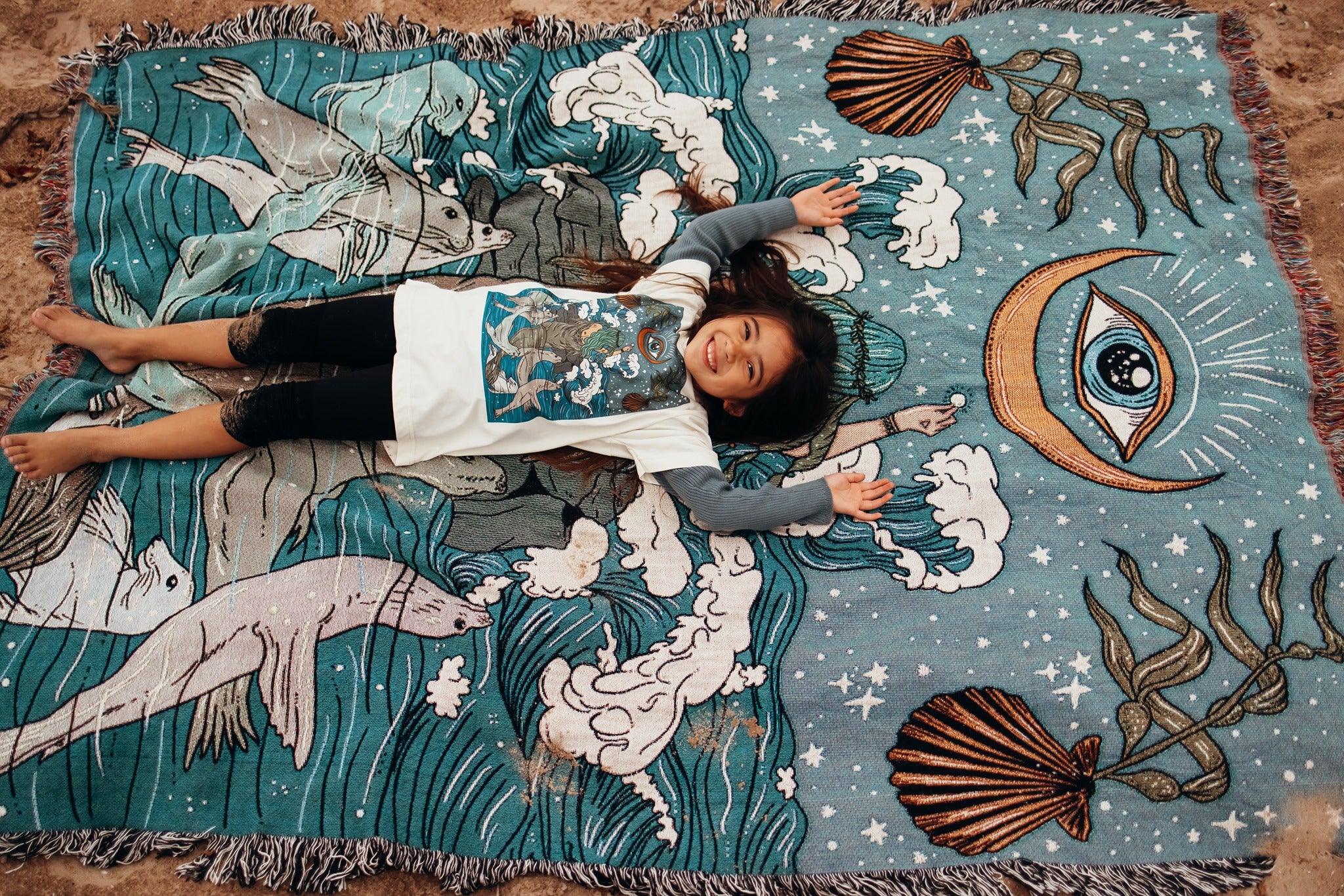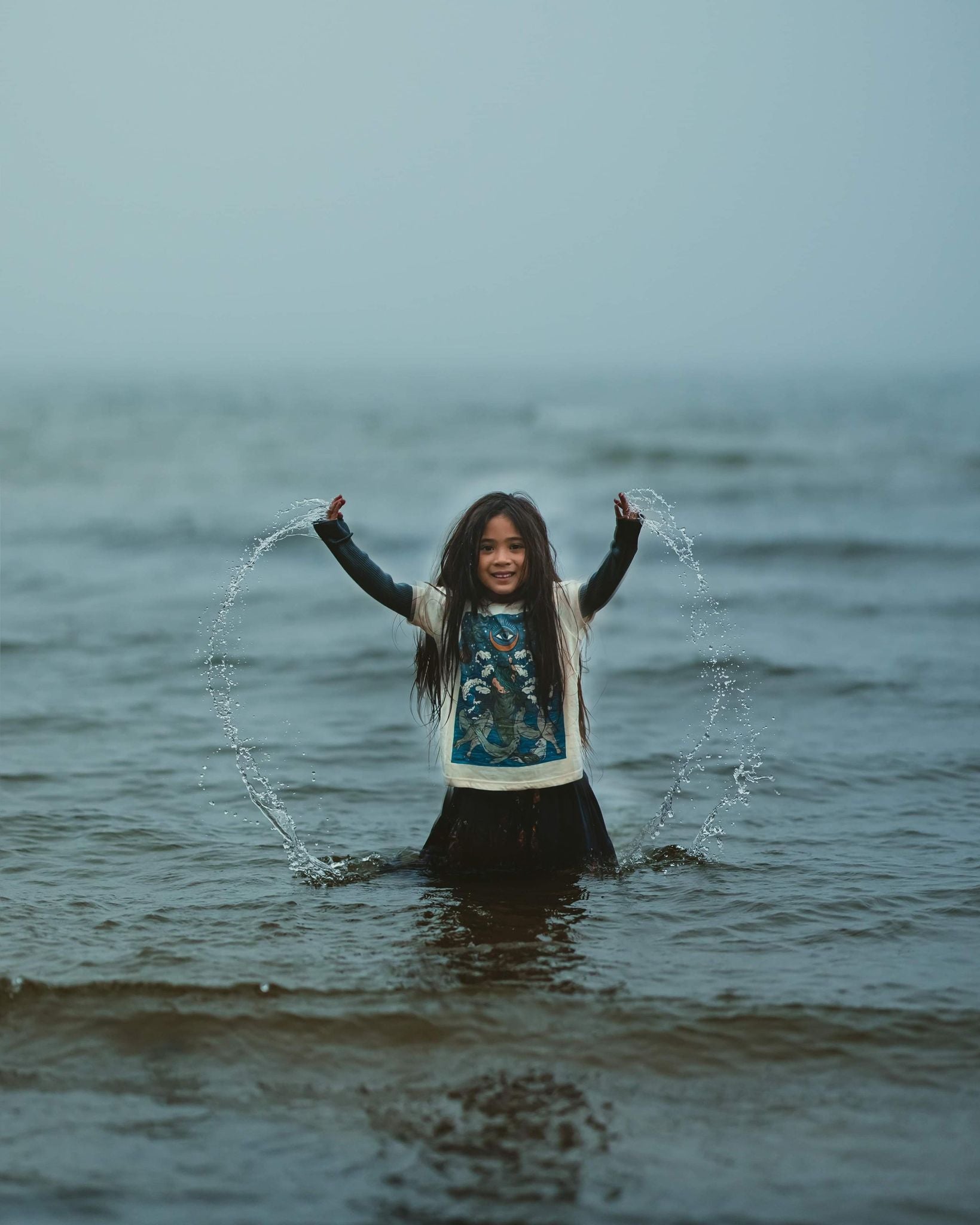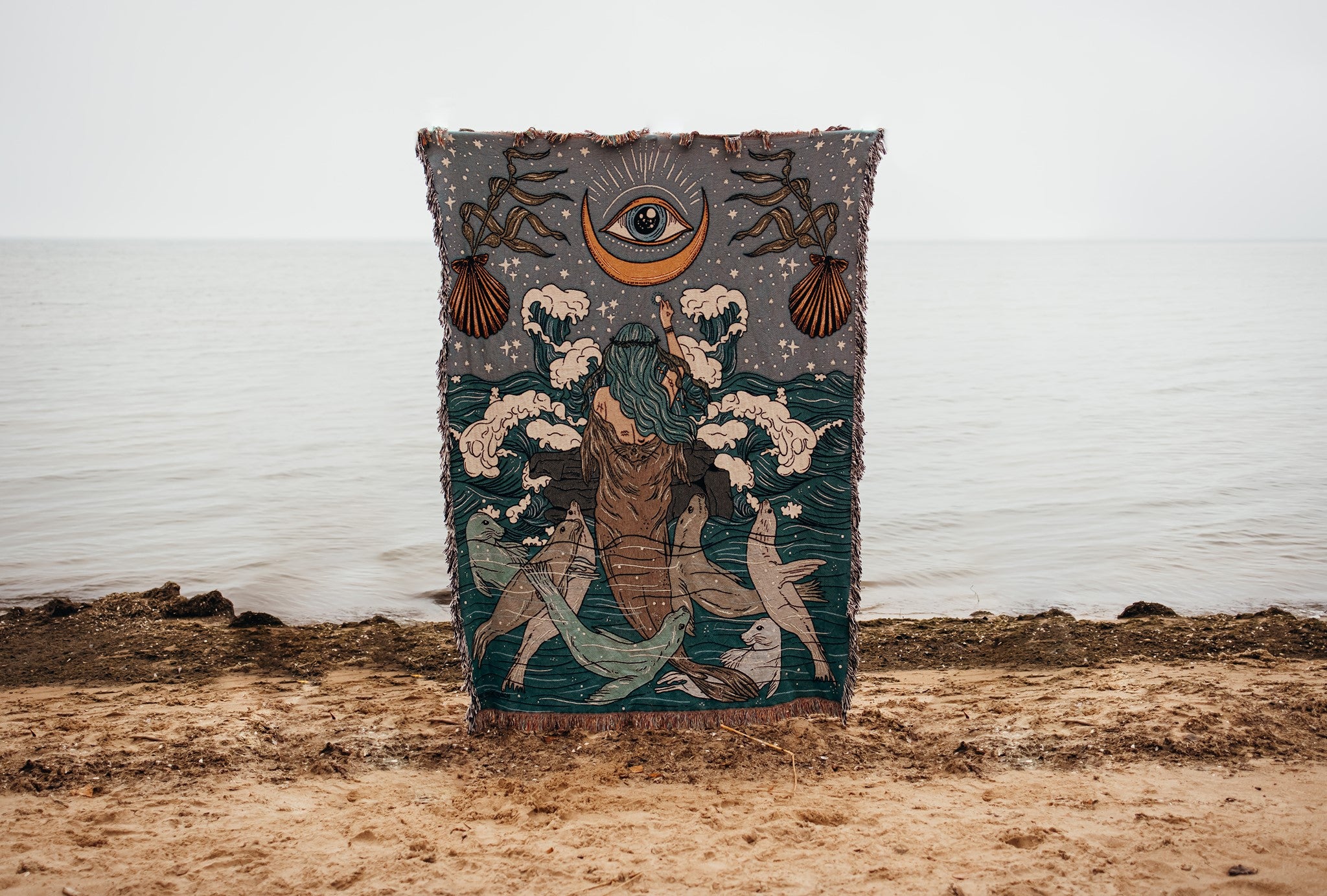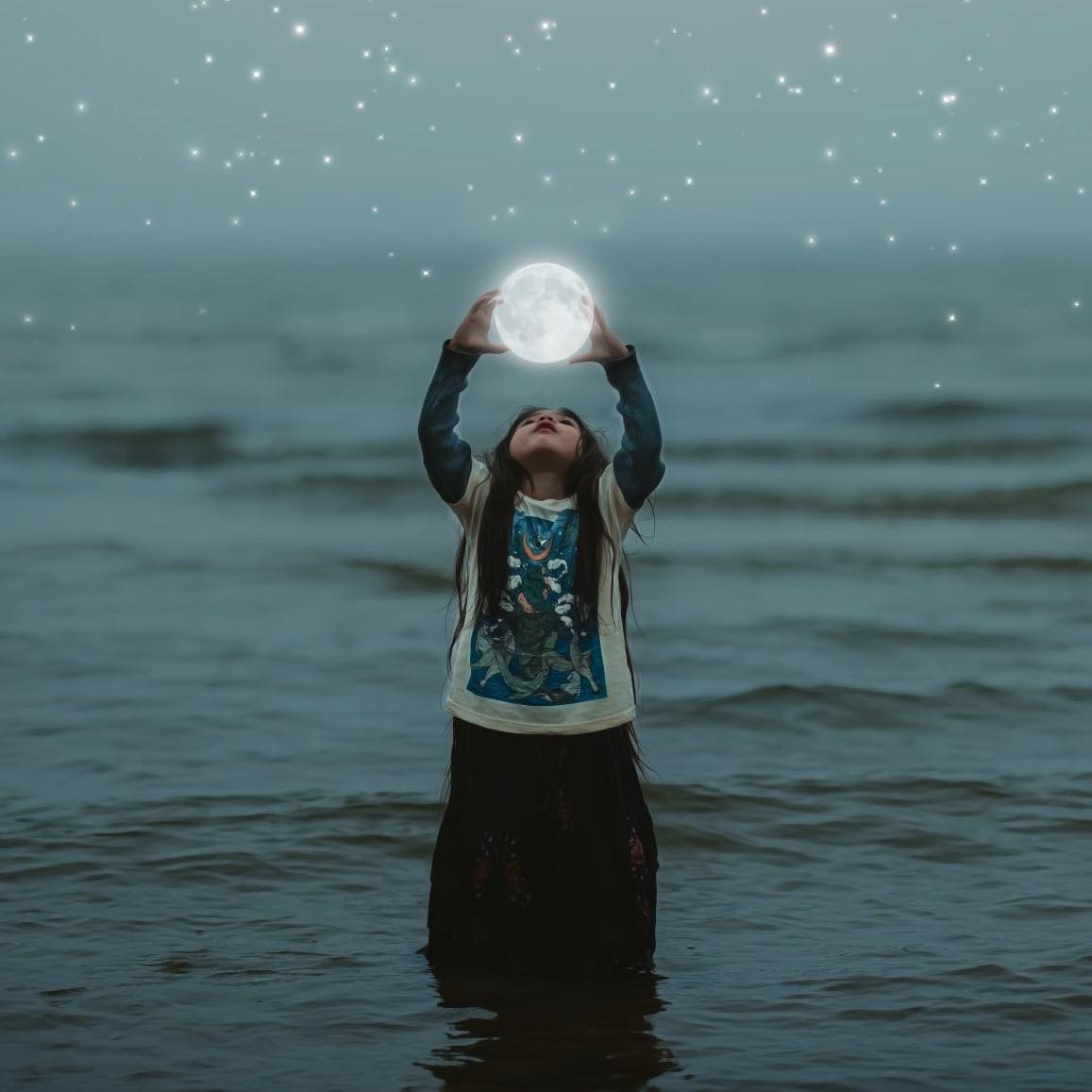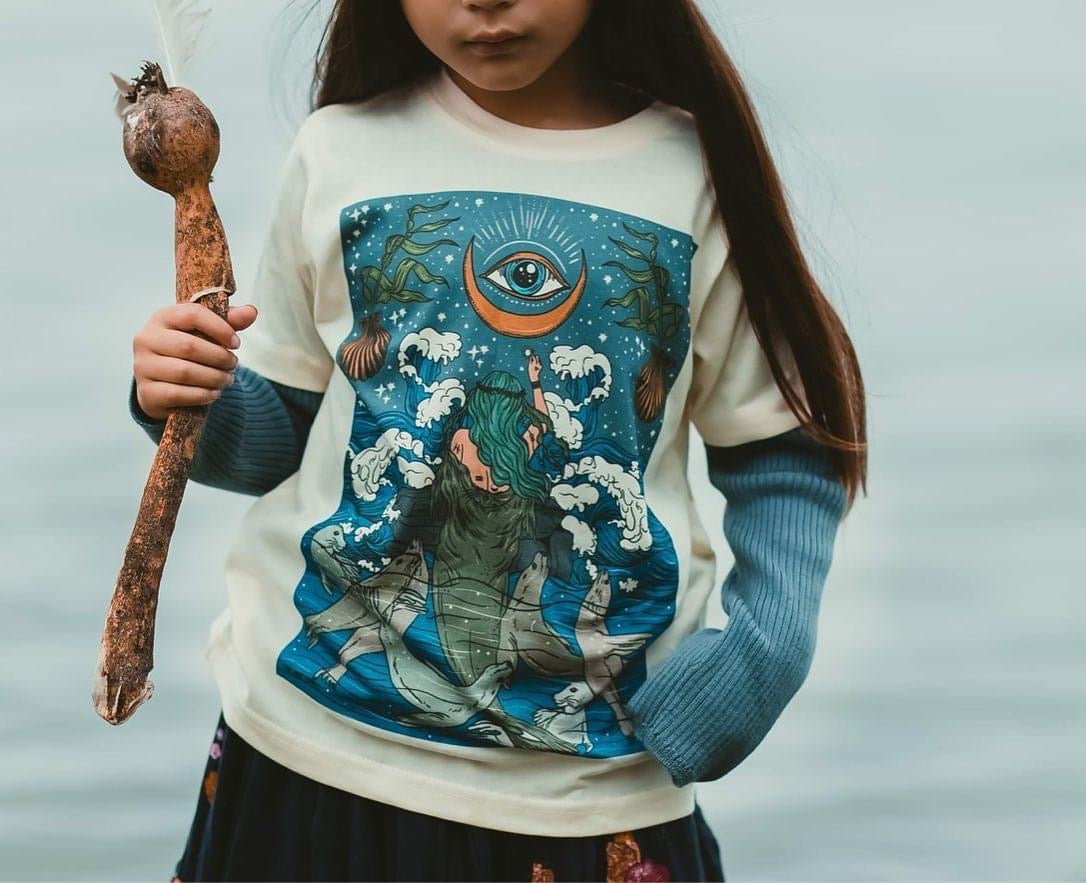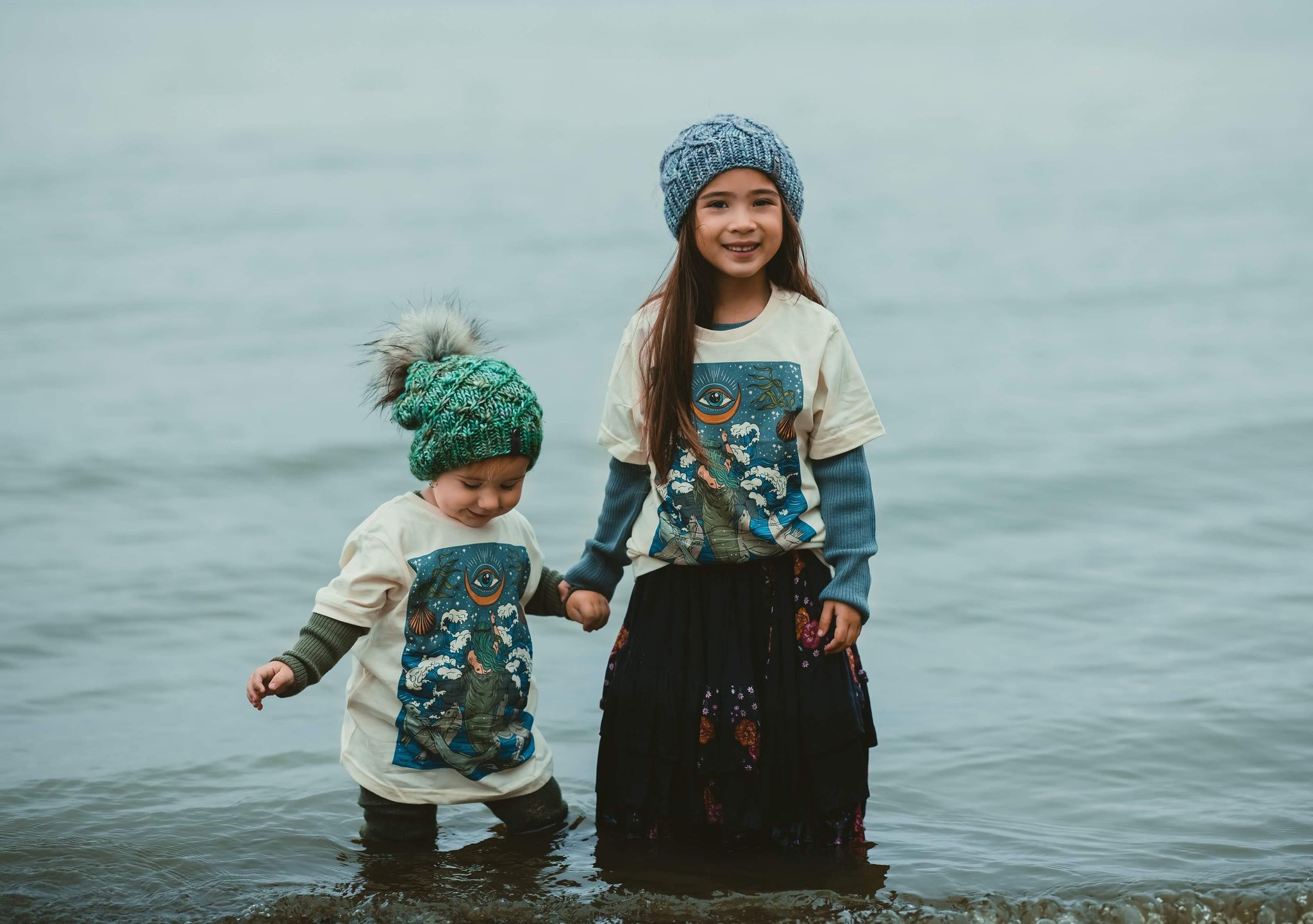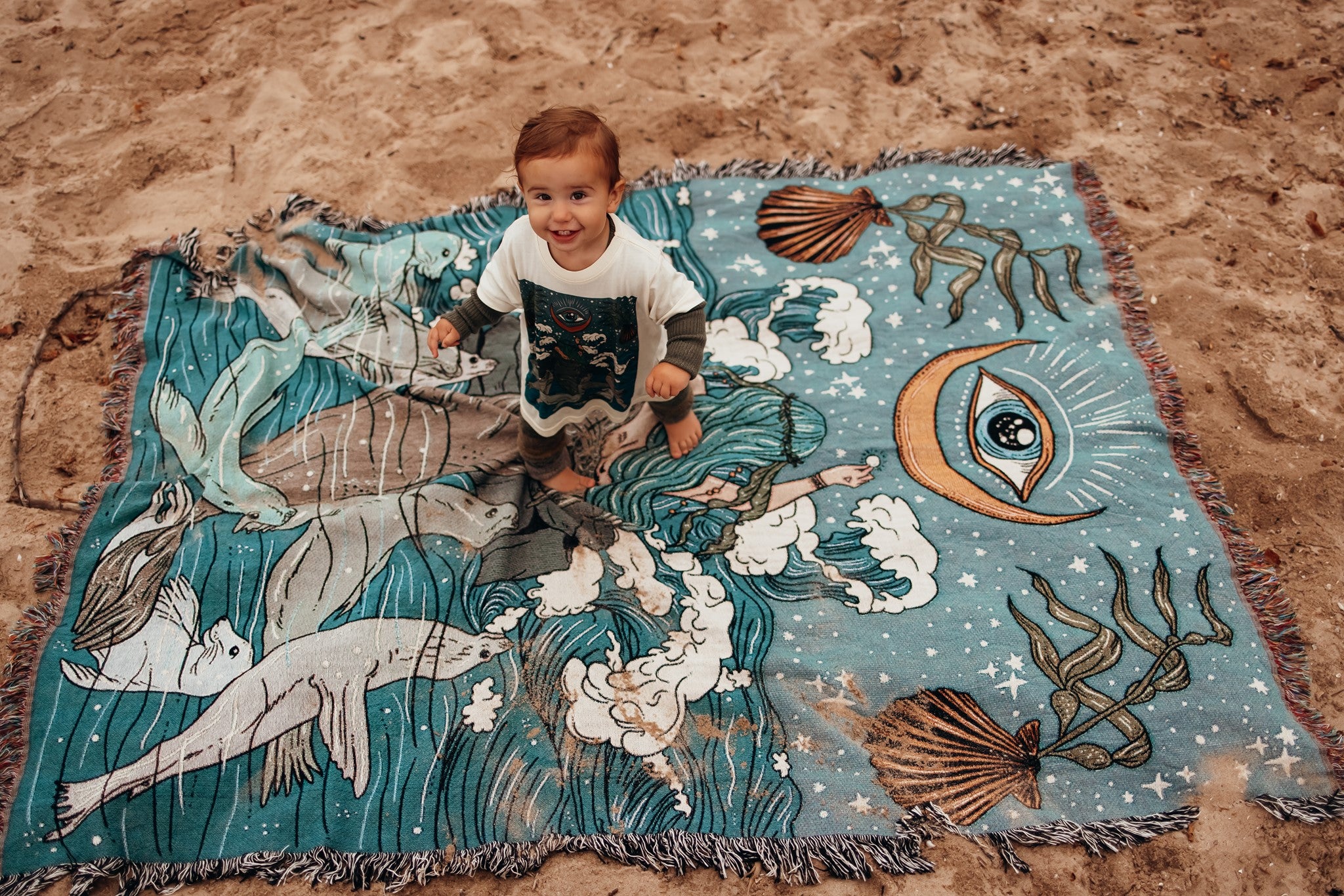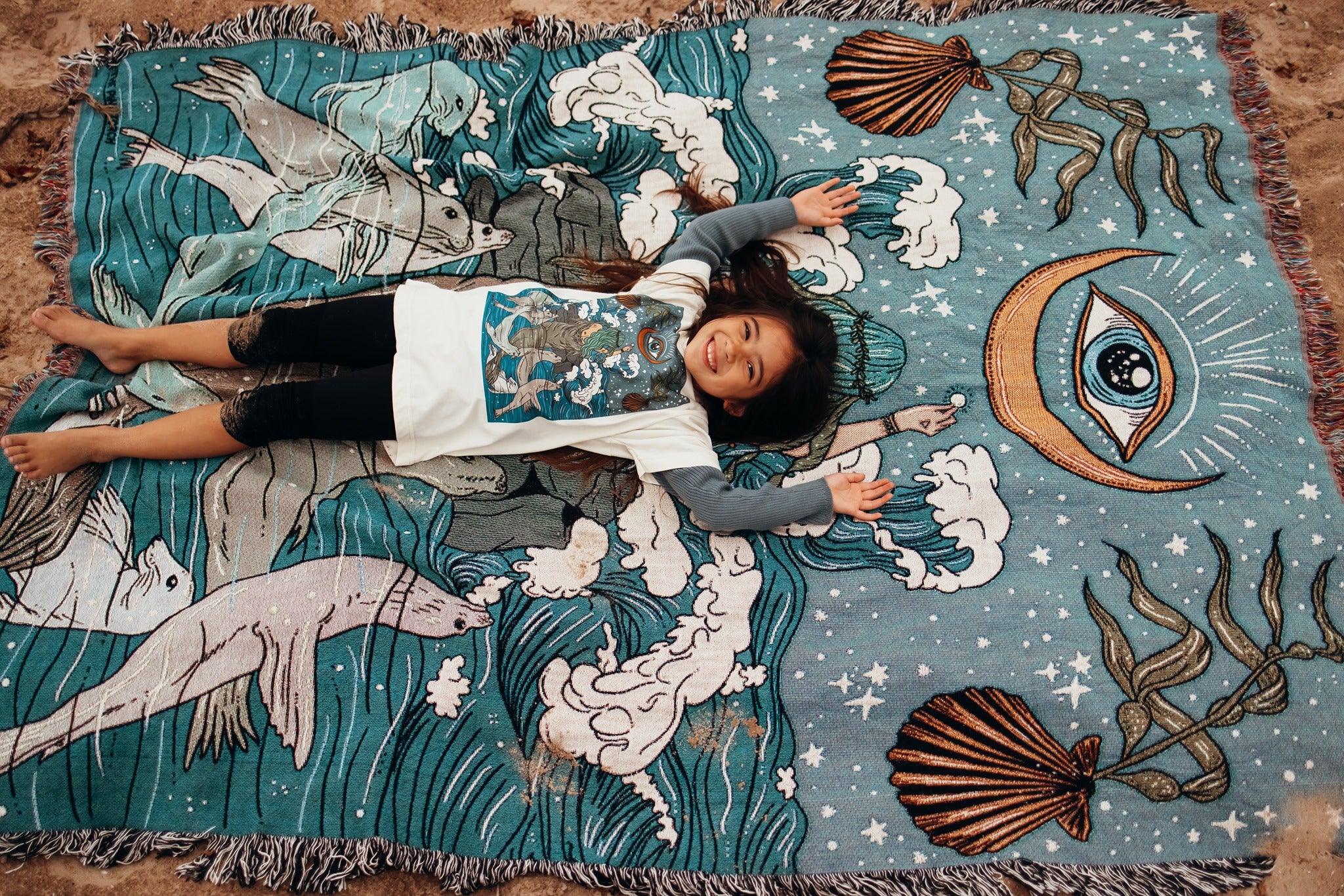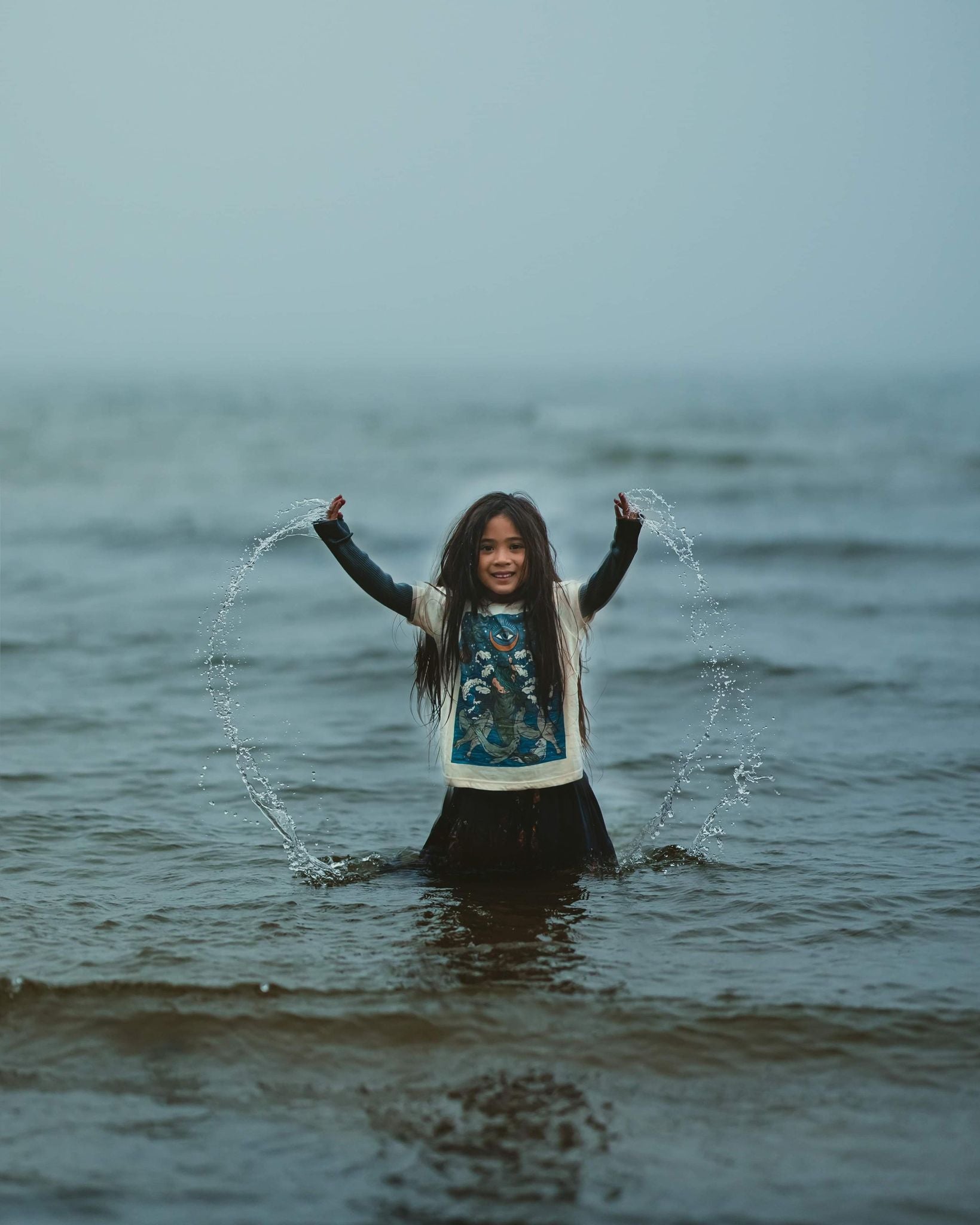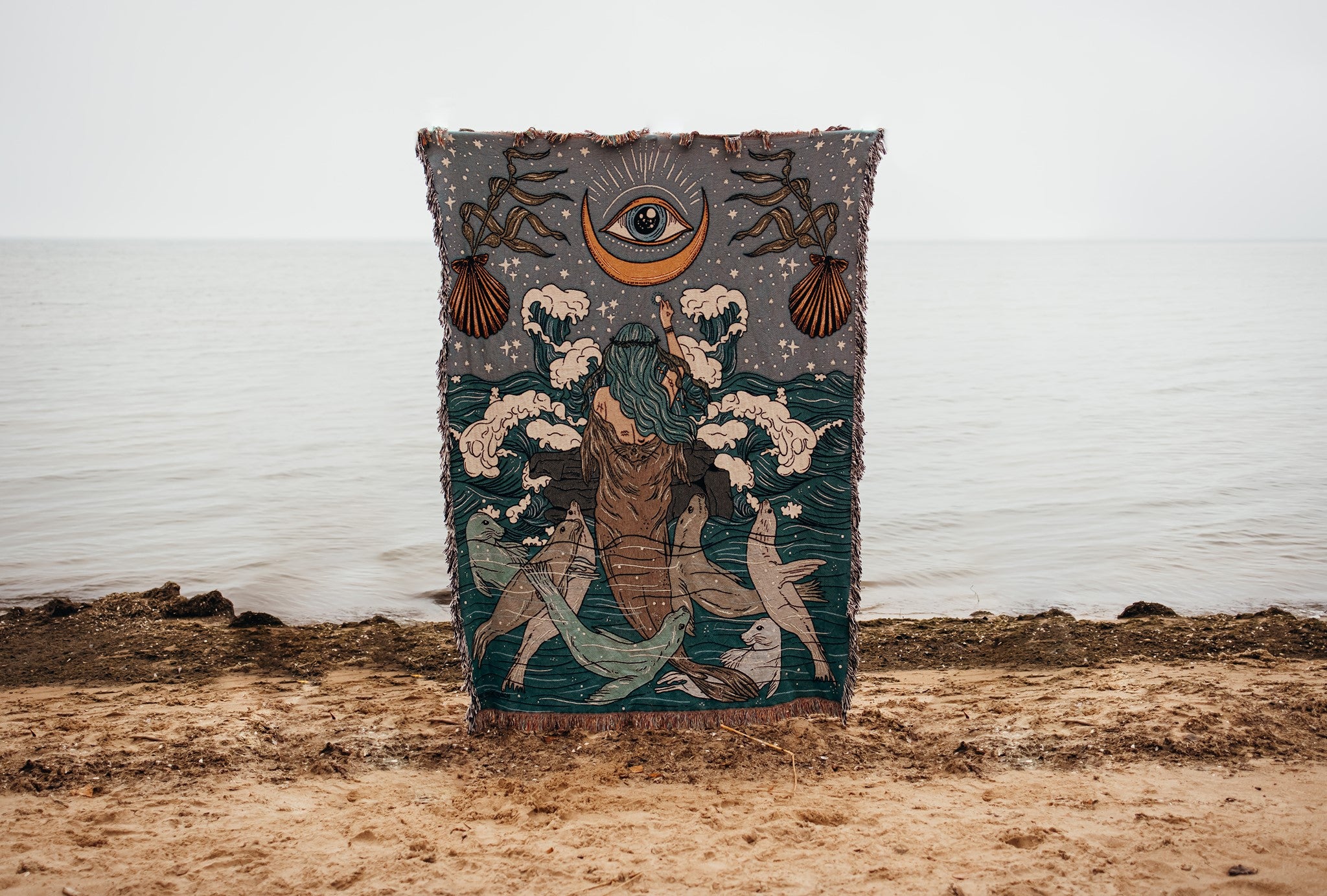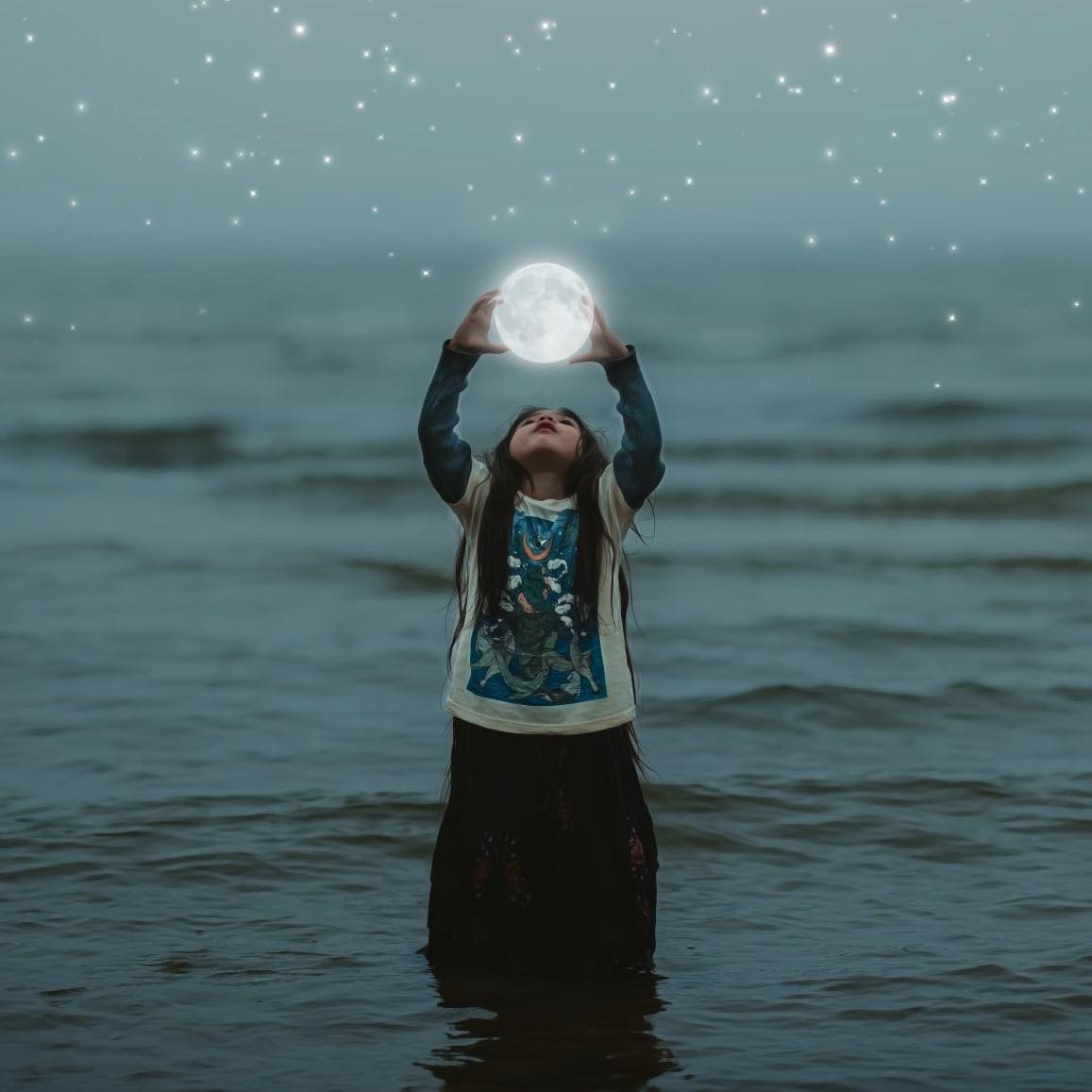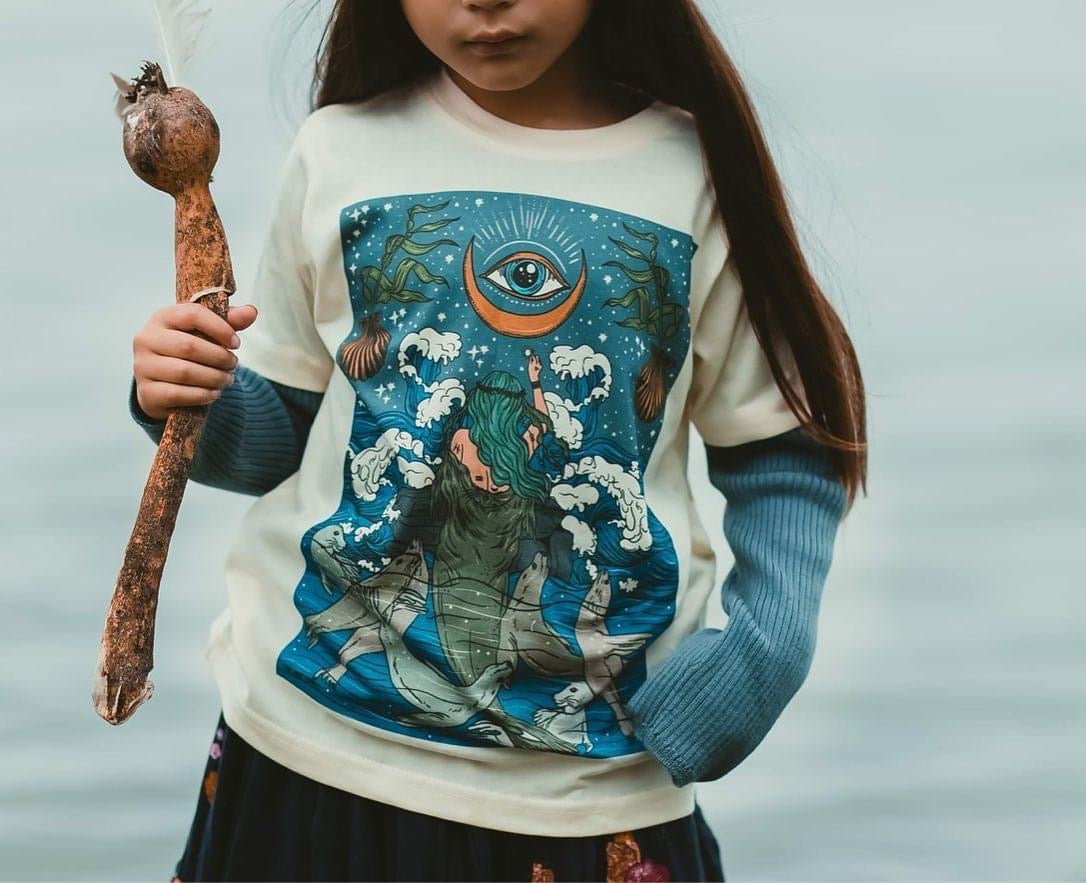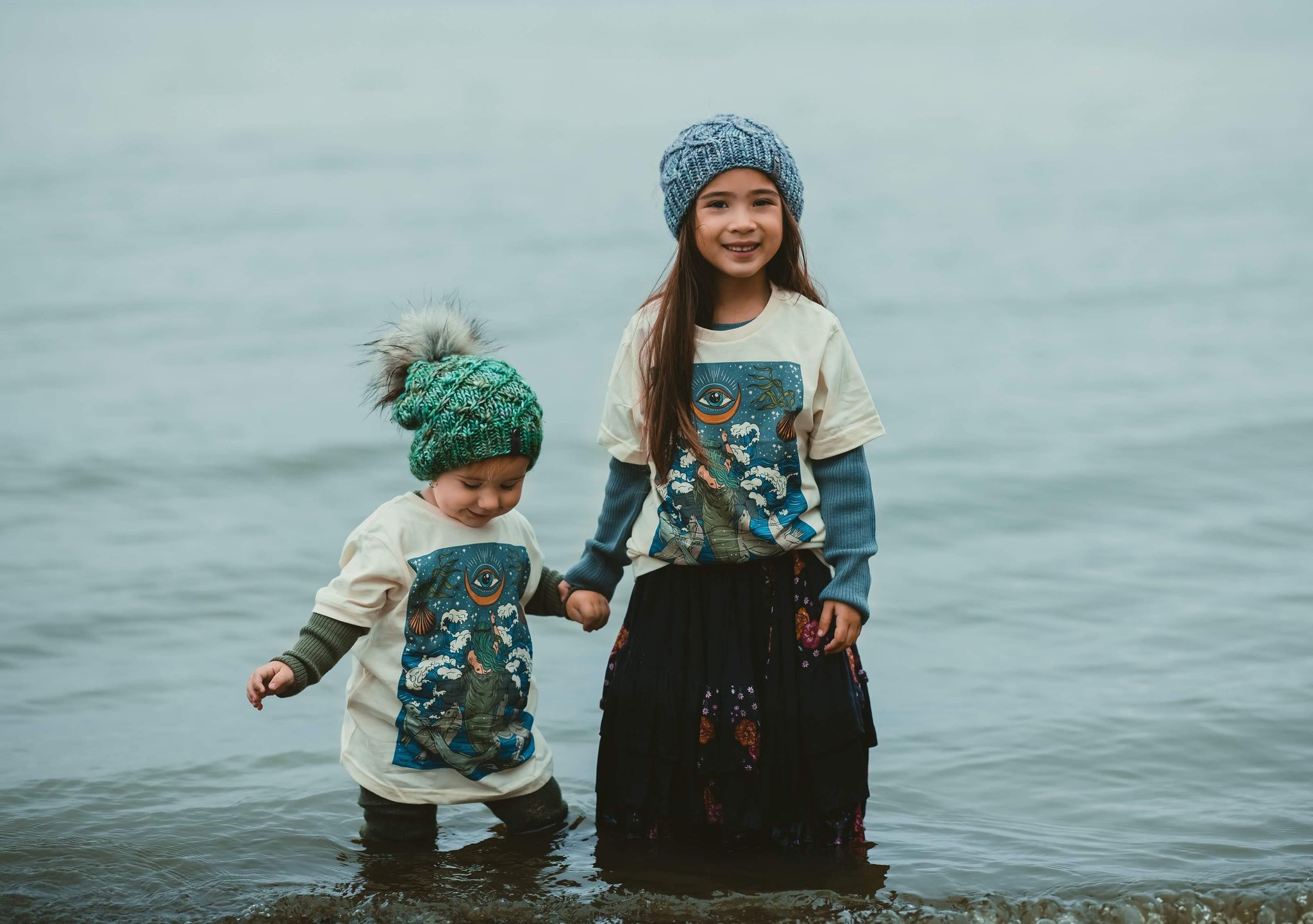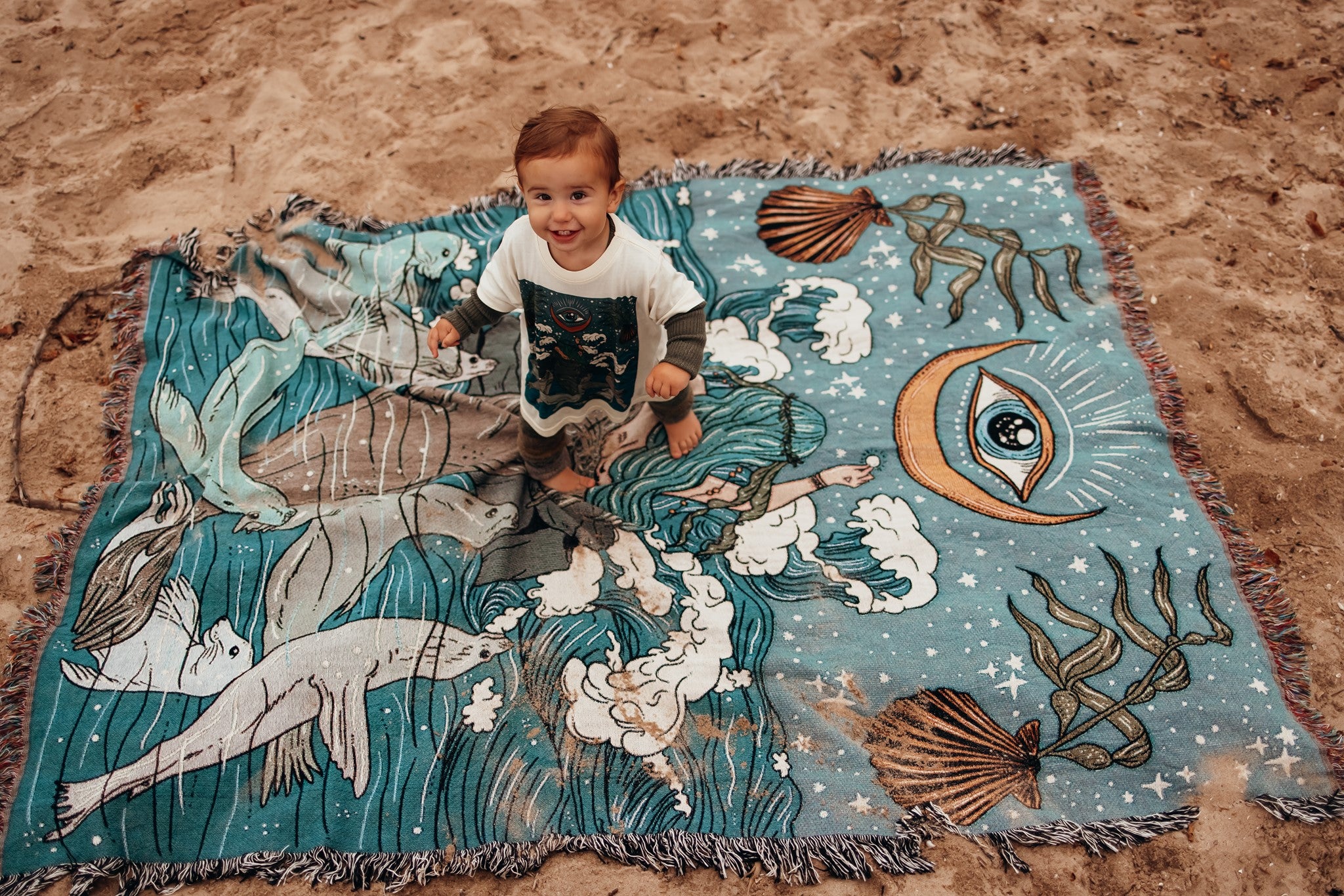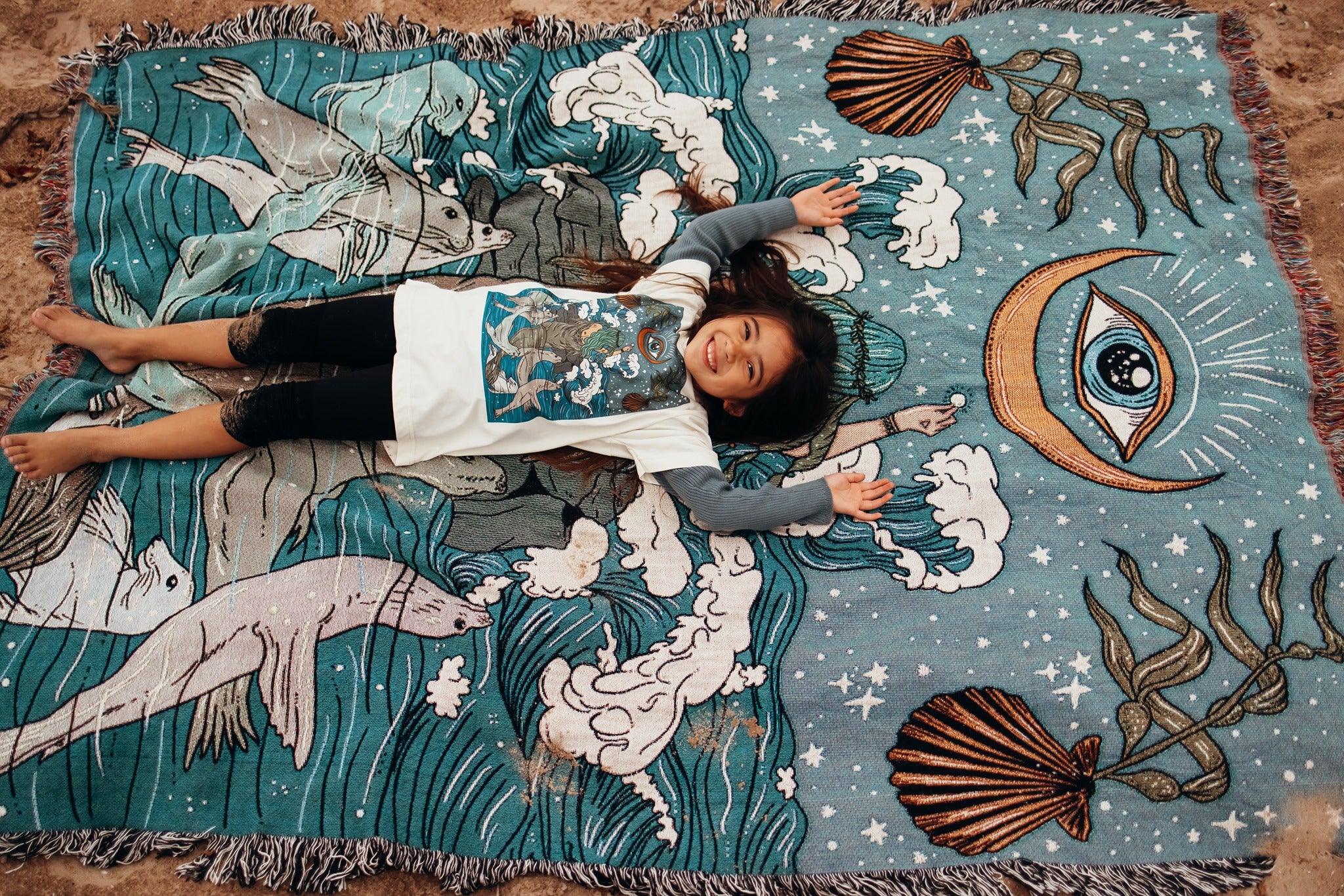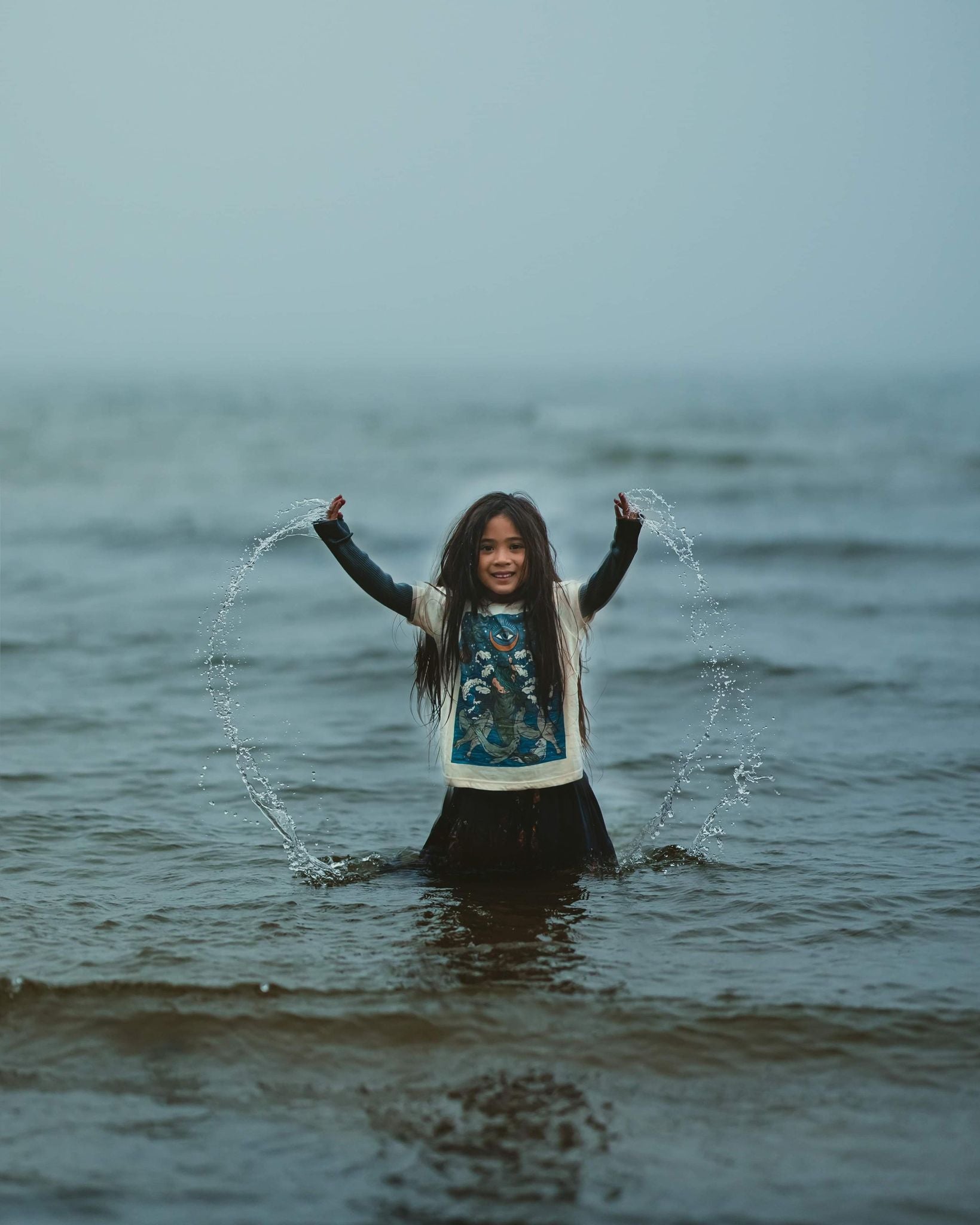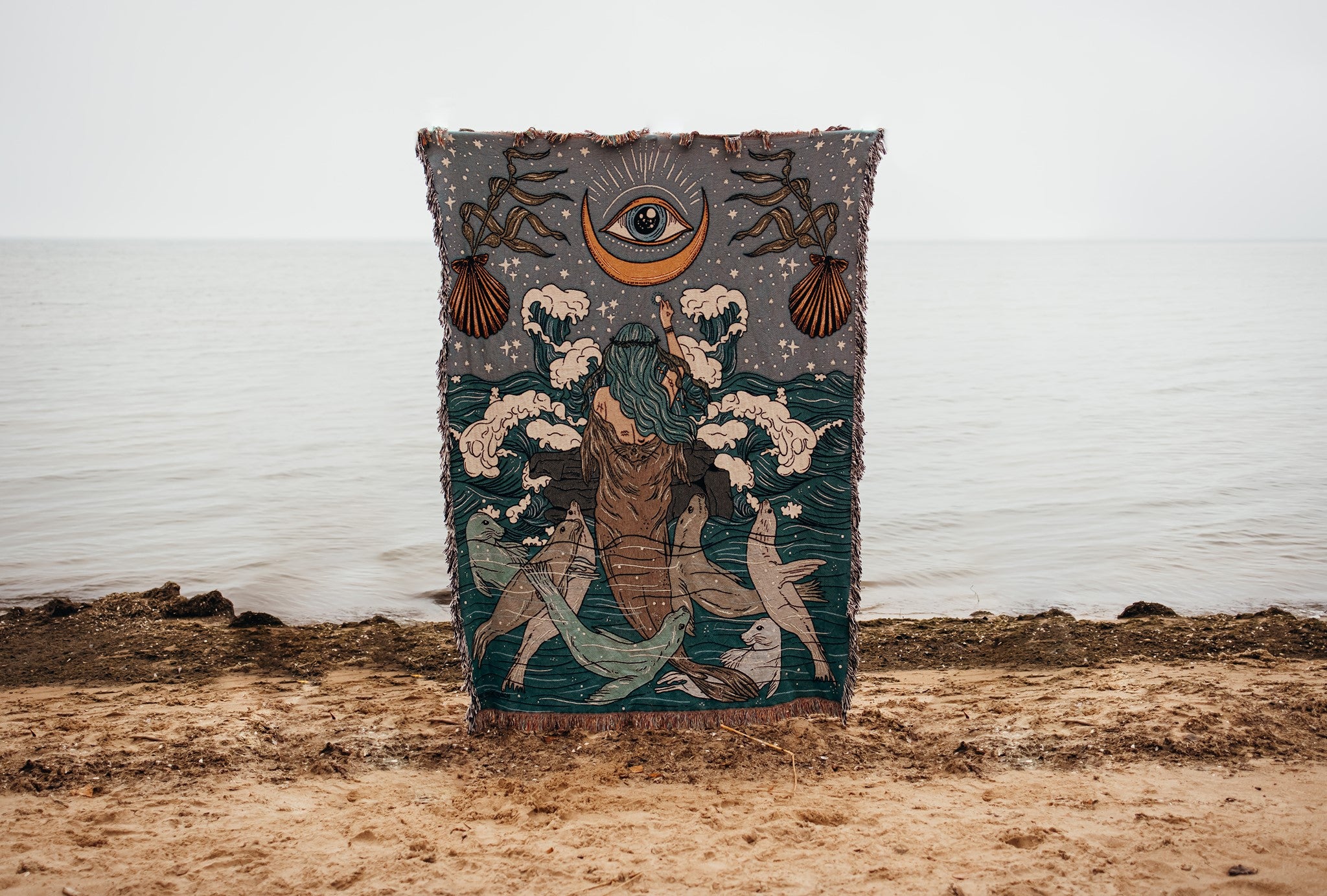 « SELKIE WOMAN » KIDS TEE
« SELKIE WOMAN » KIDS TEE
A selkie is a mythical creature who could shape-shift from human to seal and back again. This design was inspired by our young friend Kai, who went into the sea, made a magic wand out of pelican and albatross feathers and kelp that had washed ashore. As she went into the sea waving her wand, she exclaimed: "I will make everything good, I will make the world good if you come." As she said that, five seals came close to shore and surrounded her.
My friend recounted this story to me about her very special daughter and asked if we would come up with an interpretation of this wonderful experience. This is a very special design!
View our size chart HERE.