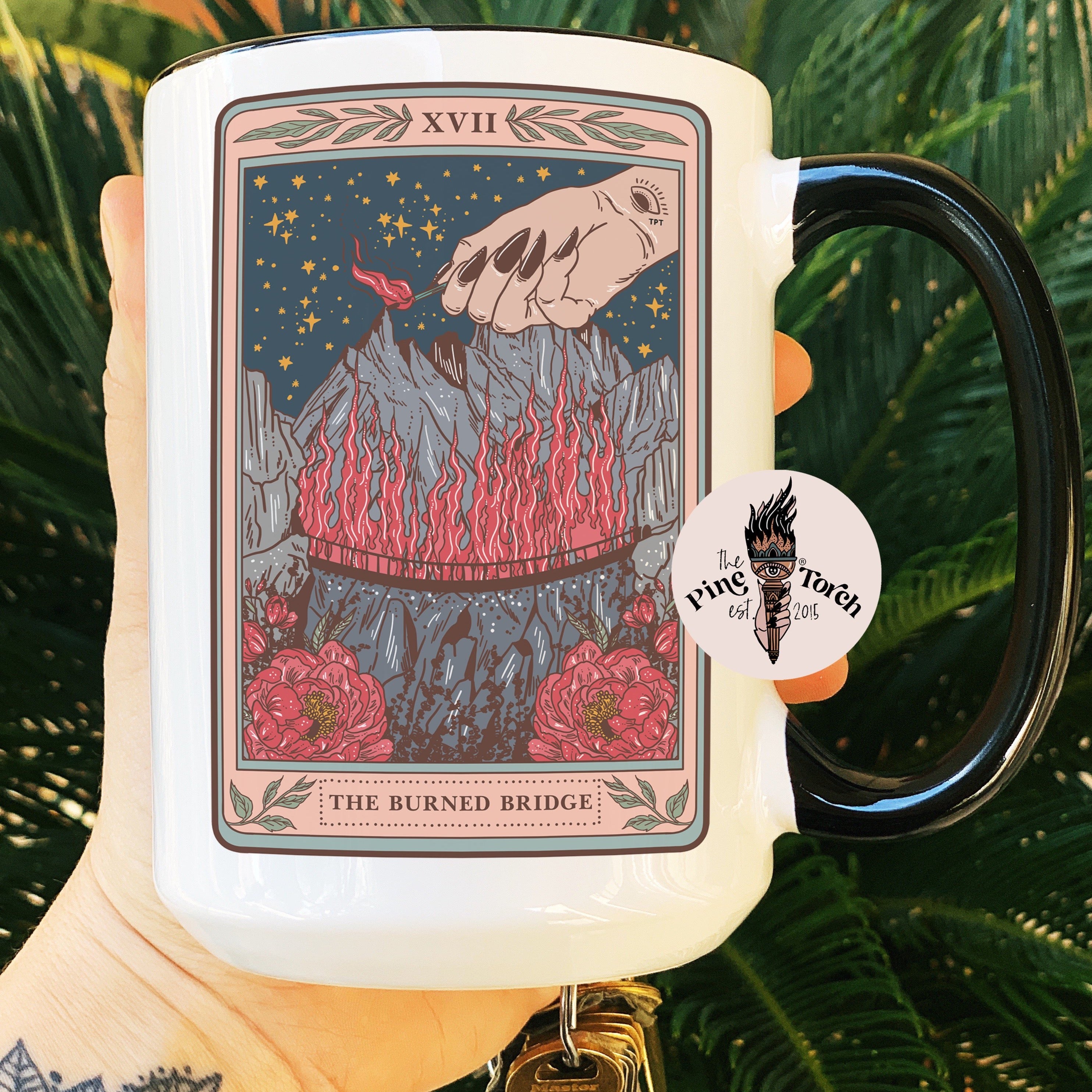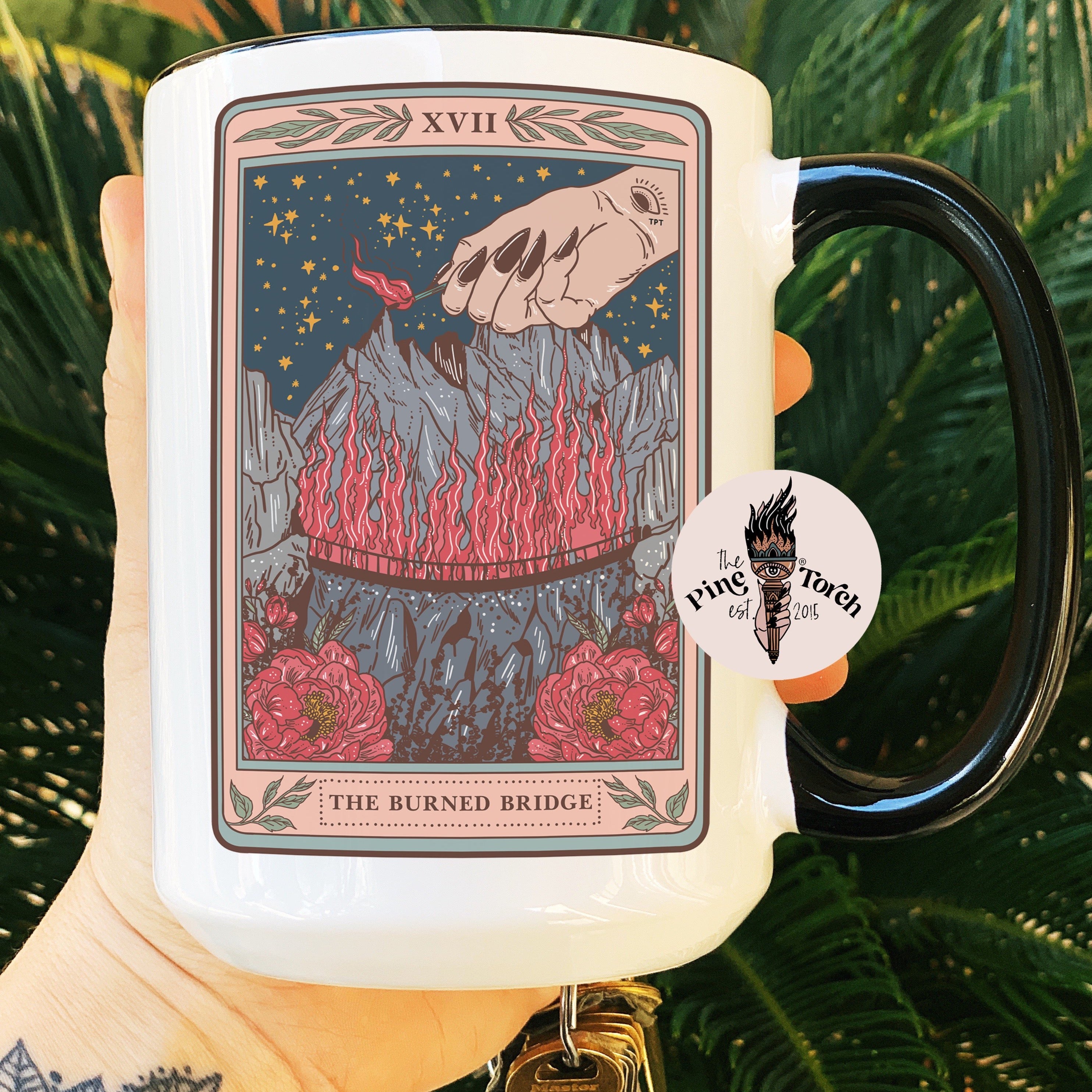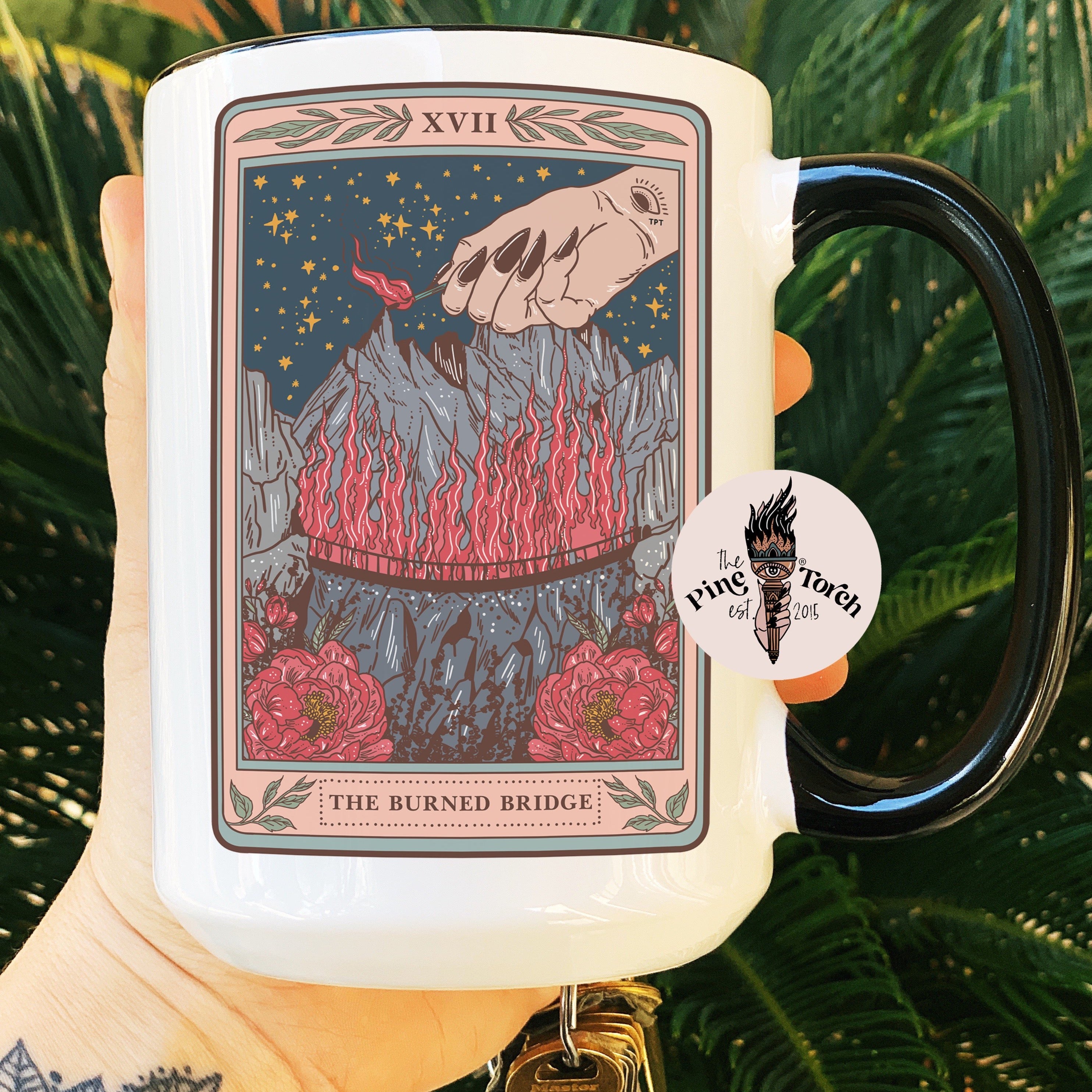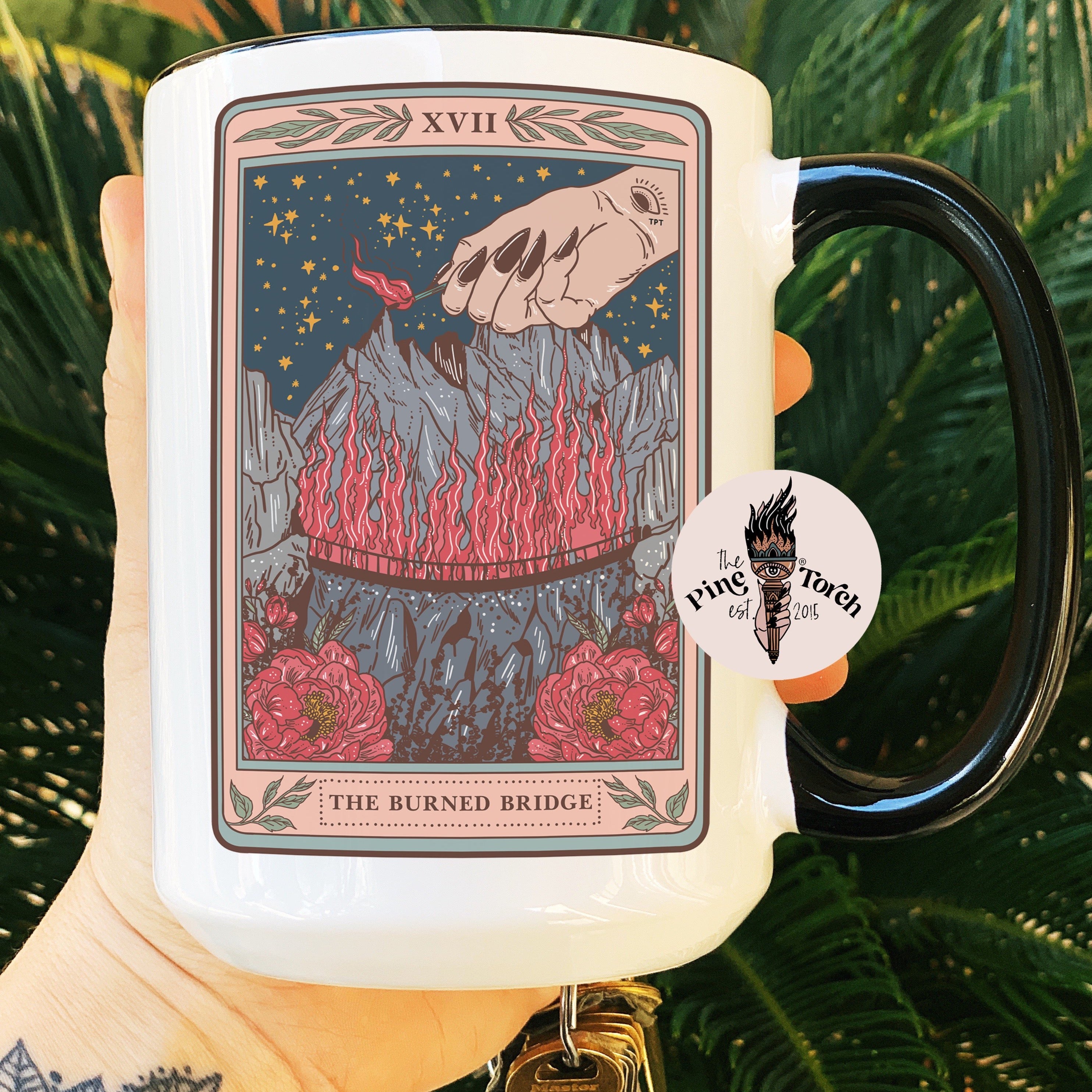 THE BURNED BRIDGE (COLOR) // BLACK RIM MUG
DRINKWARE COLLECTION « THE BURNED BRIDGE (TAROT) »
Choose from the black and white design or the colored design in the dropdown menu.
"May the bridges I burn light the way." Light a match and watch those bridges burn!
This amazing, witchy tarot design, is the newest (and one of our favorite) additions to our hand-drawn Tarot Card Collection! 
HANDCRAFTED MUGS:
- 15 oz white mug with black handle/rim
MUG DETAILS:
- Mug design is printed on both sides, so it looks cool in either hand
- Mugs are dishwasher safe, use top rack
- Microwave safe, for reheating your beverage in perpetuity