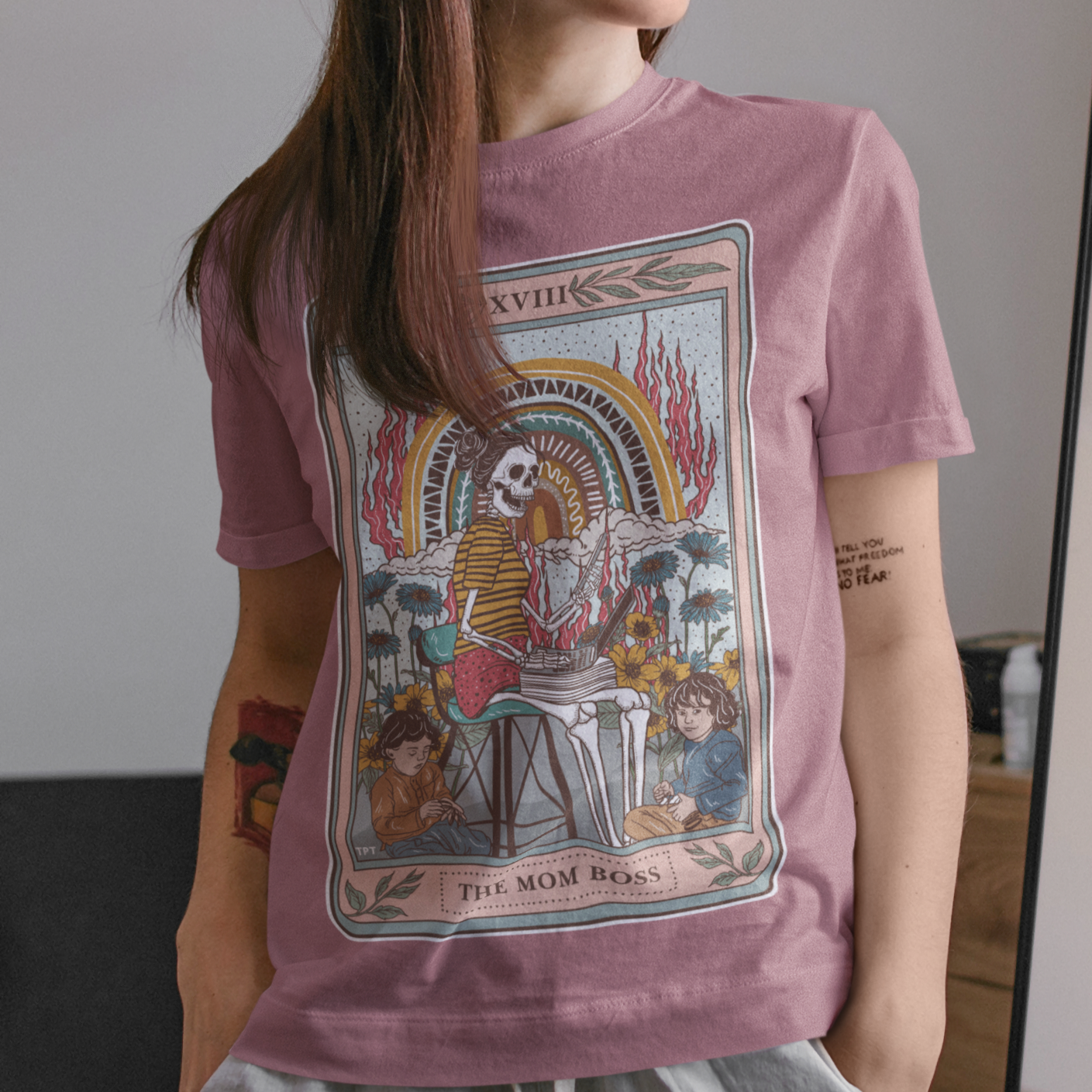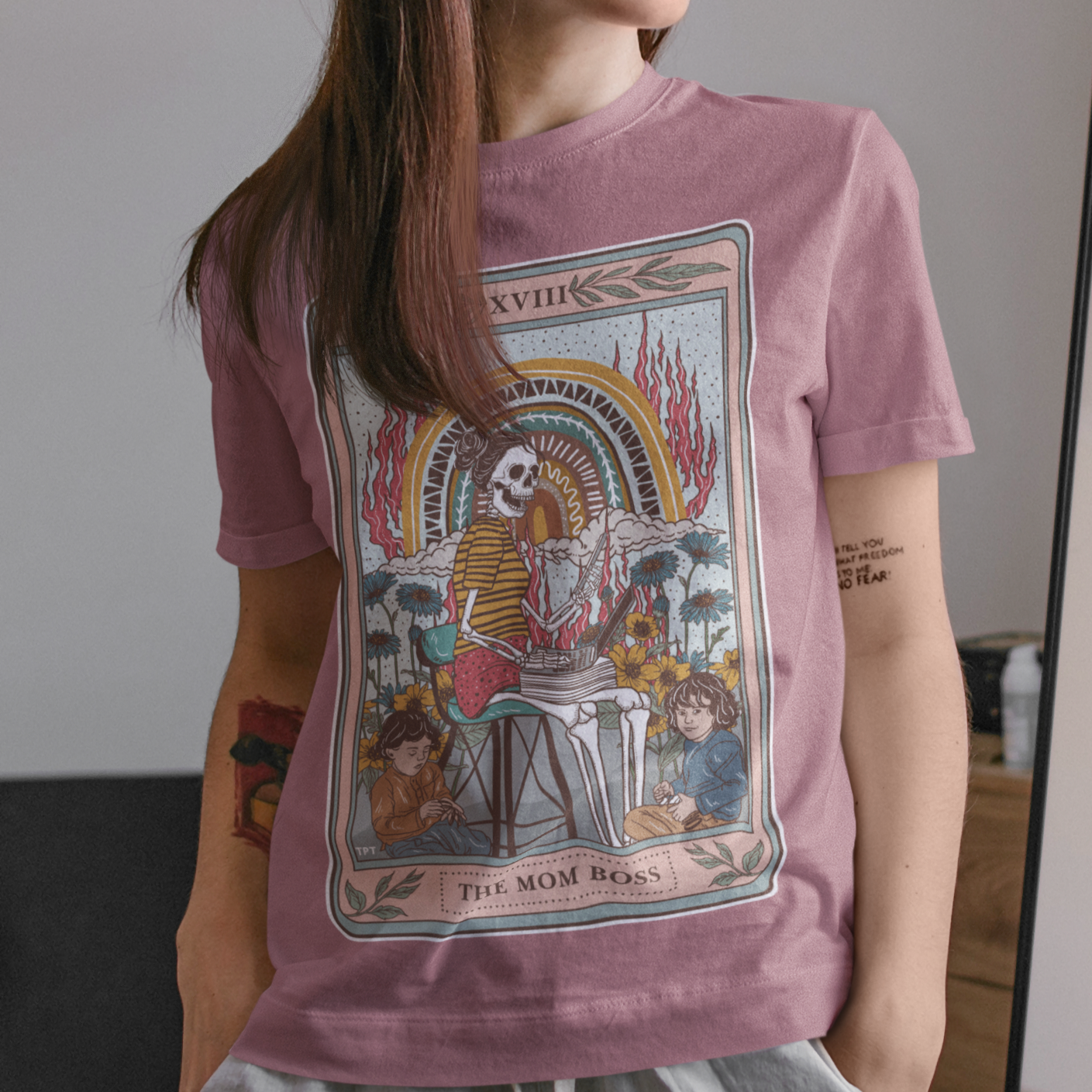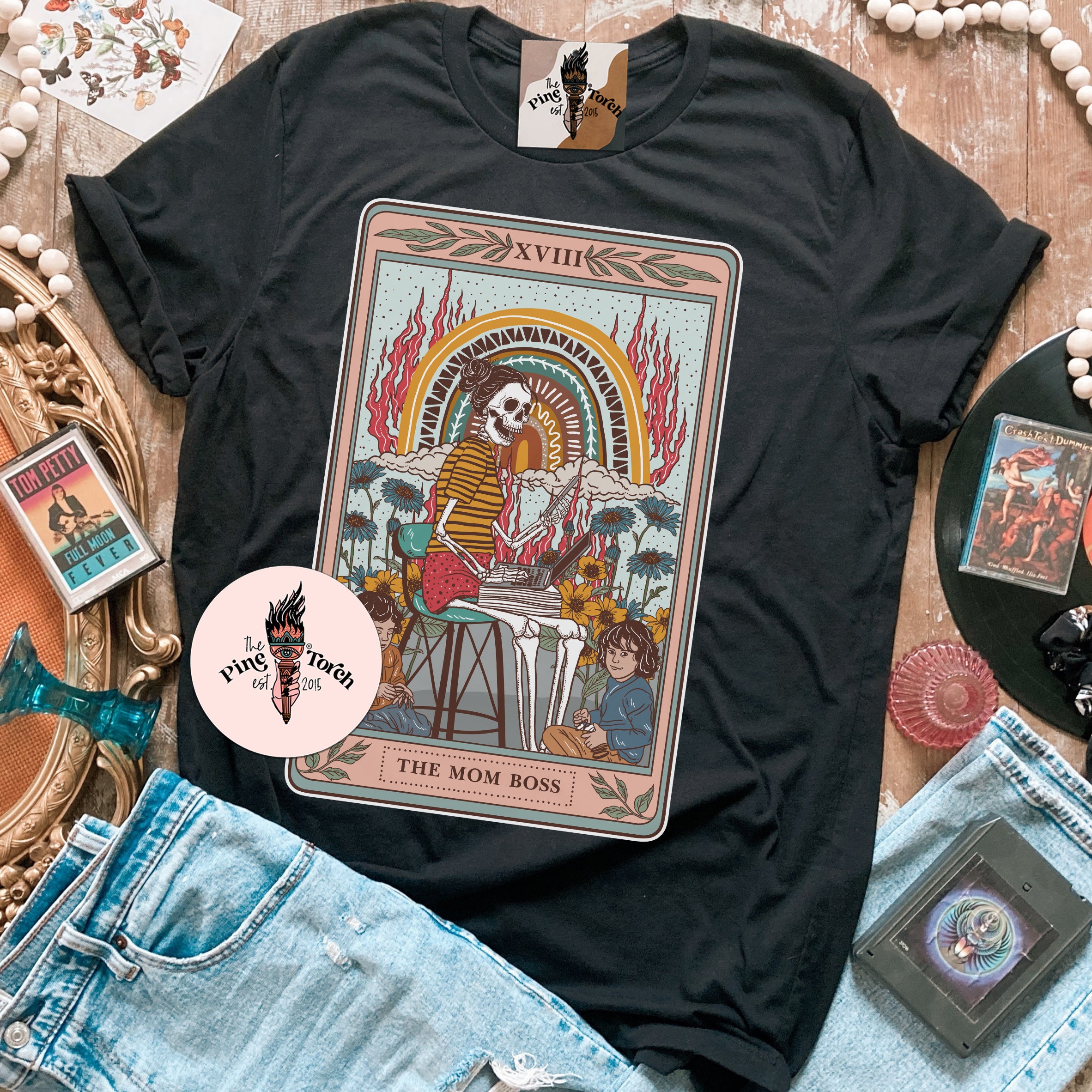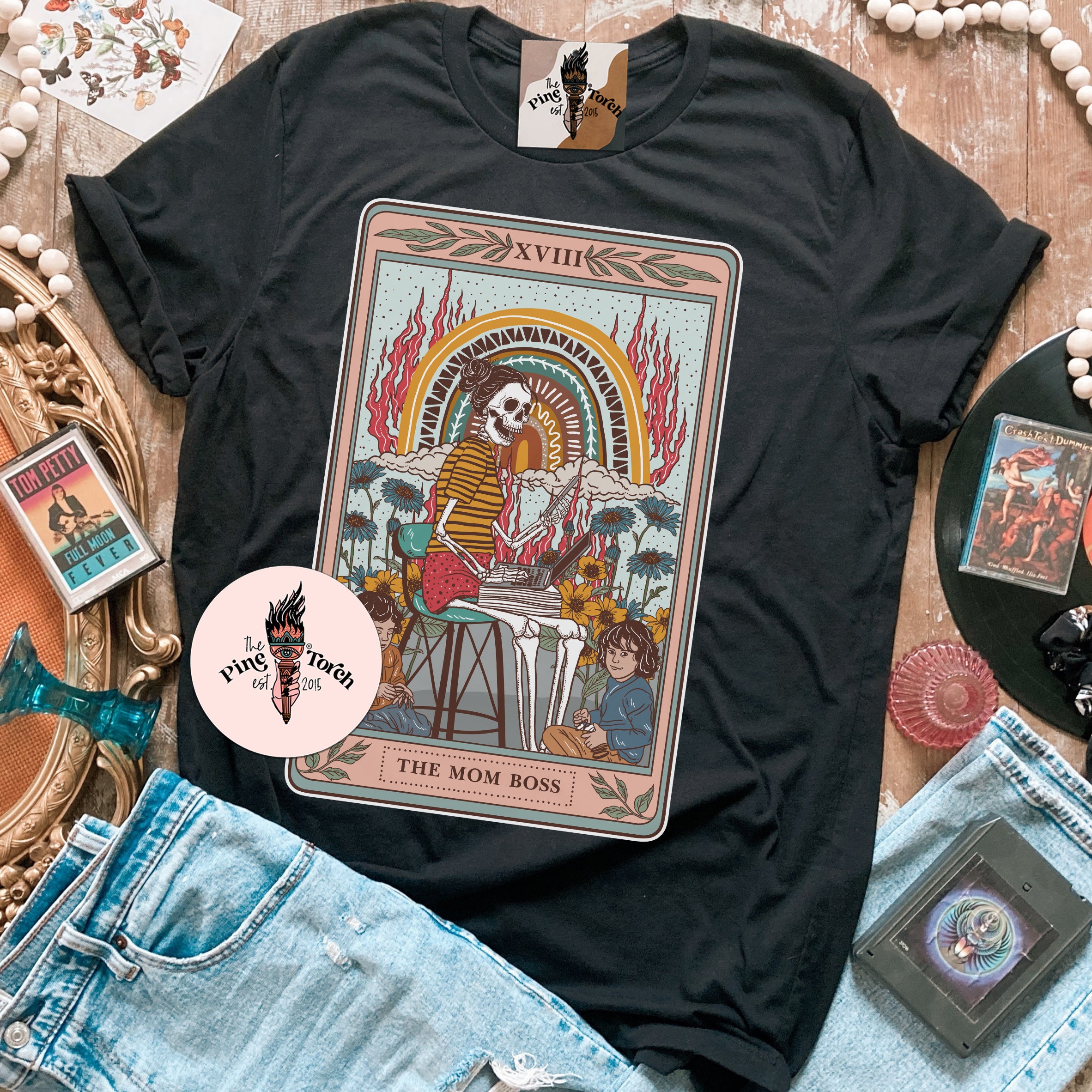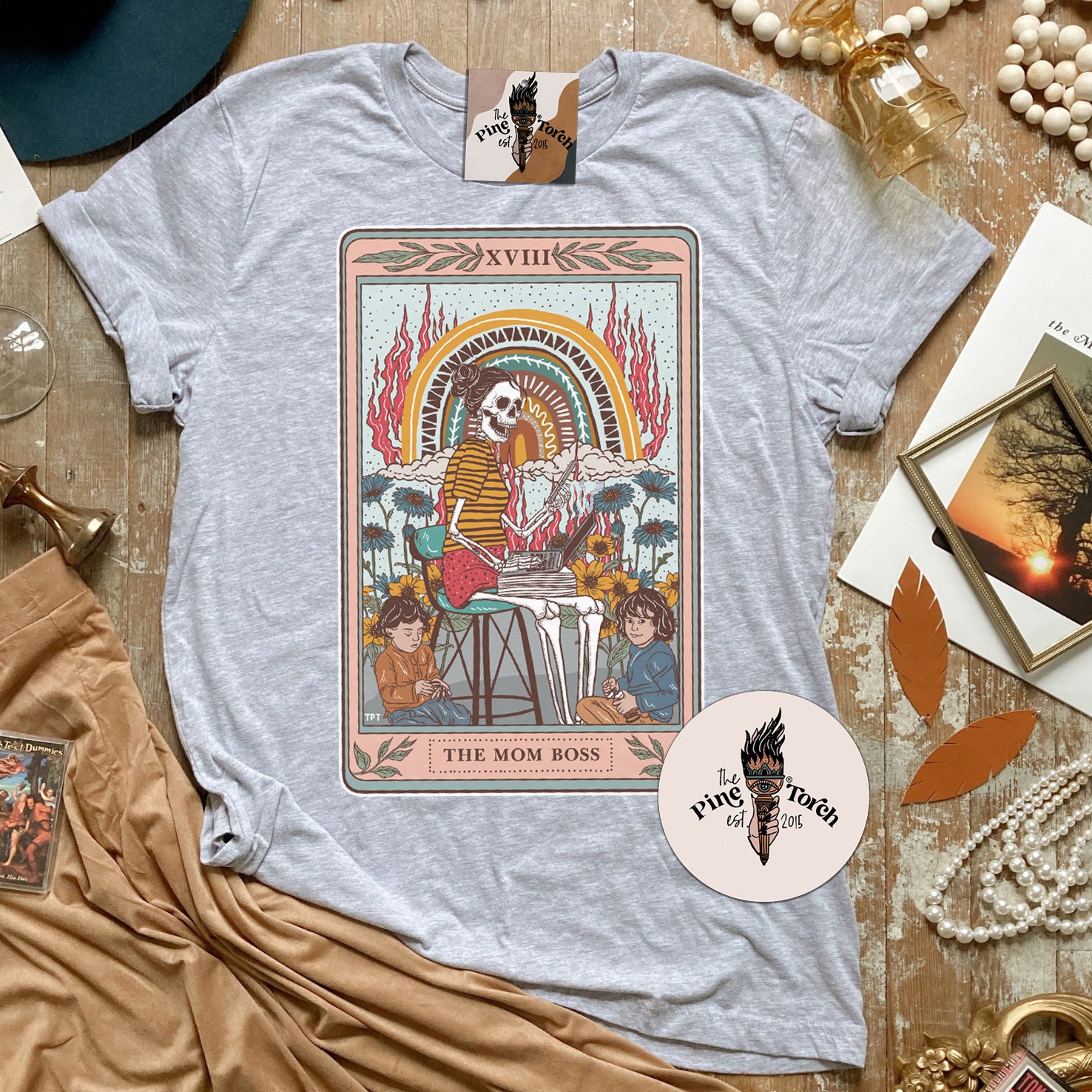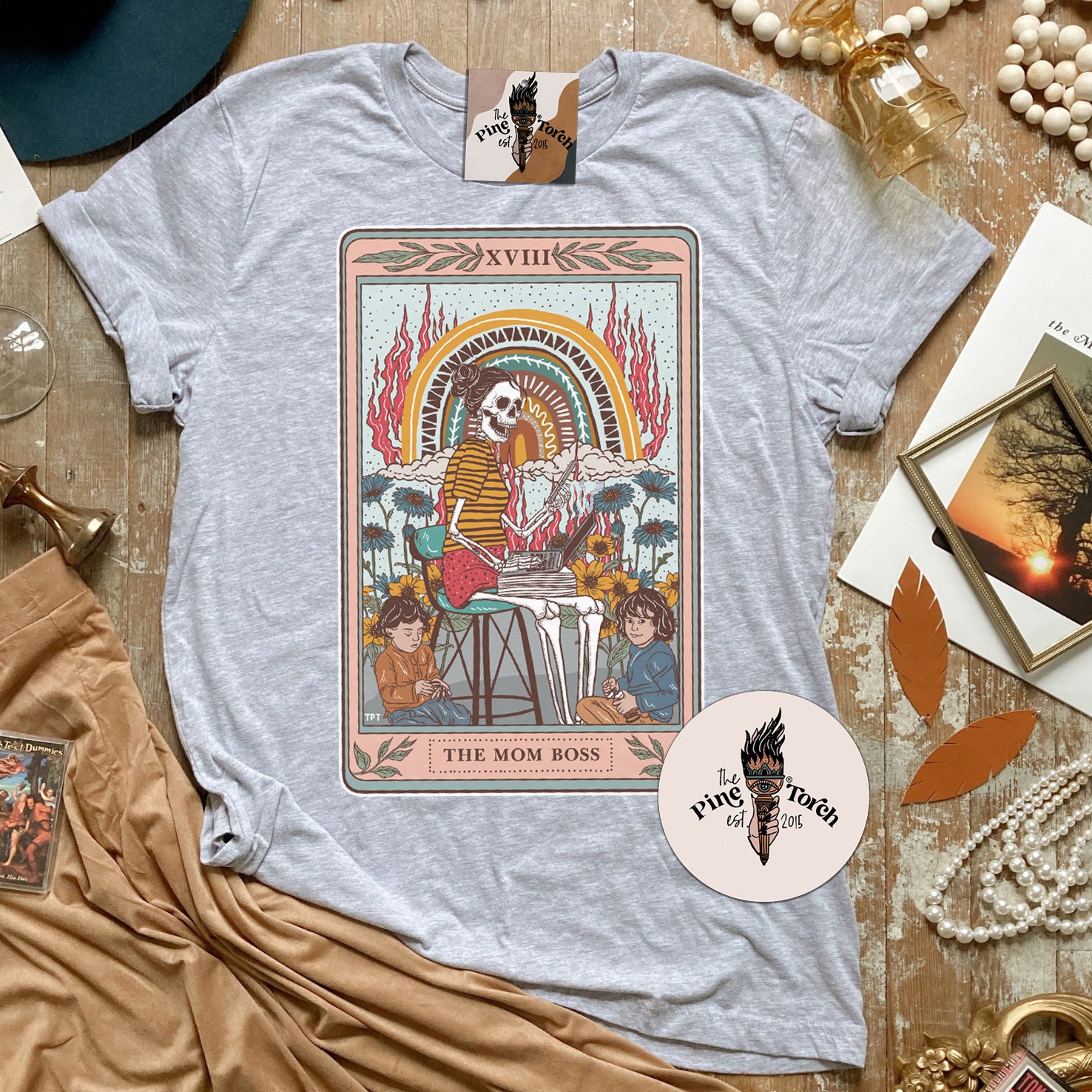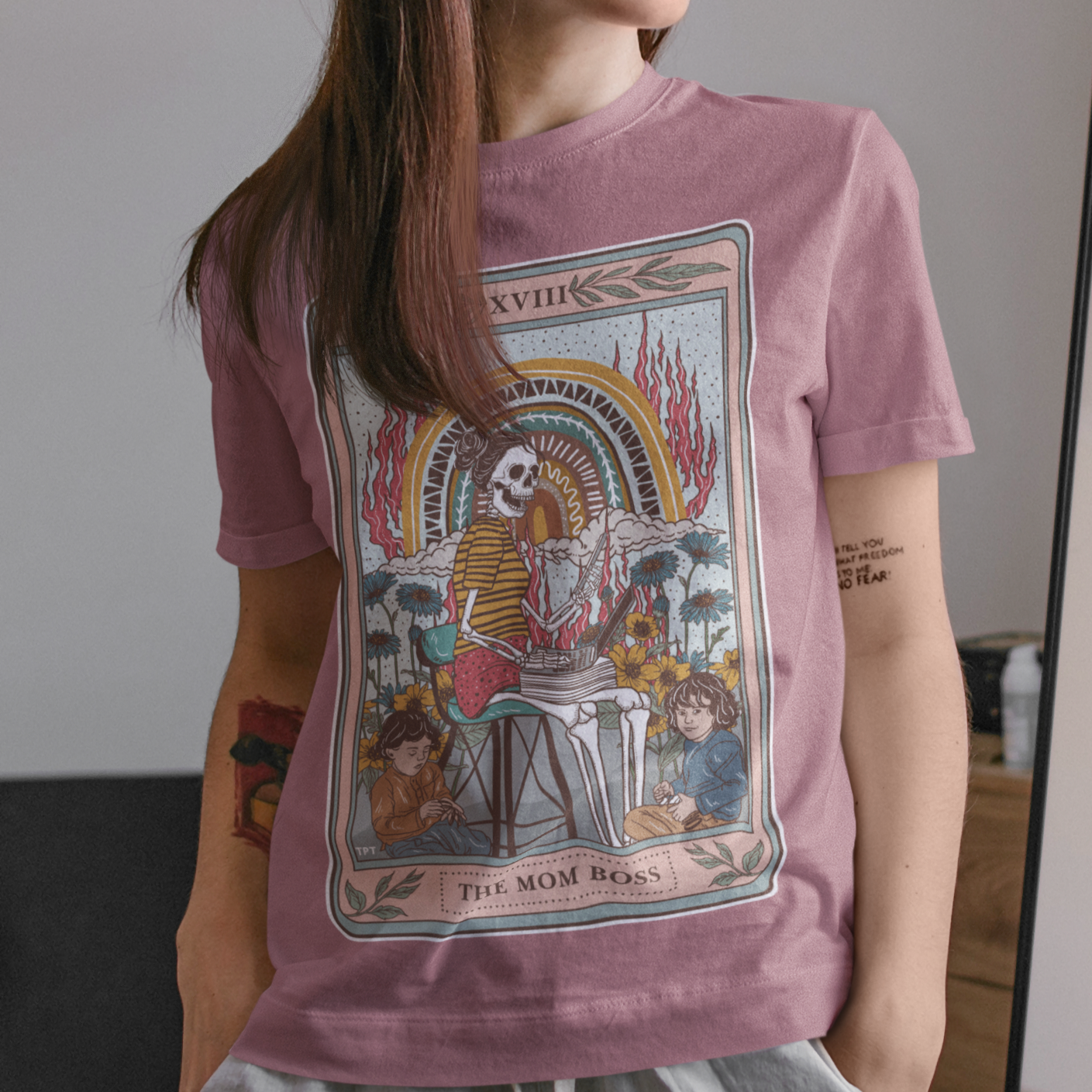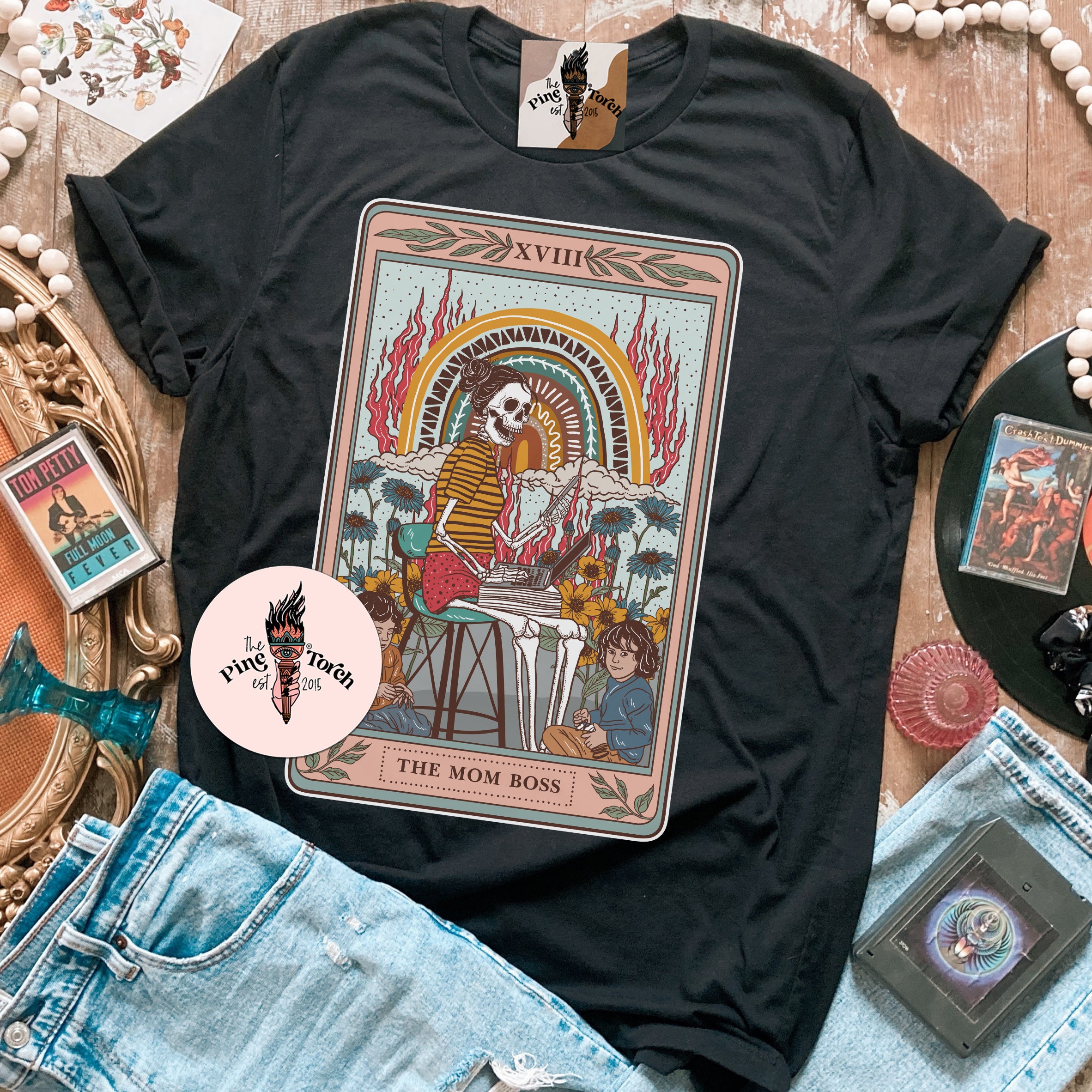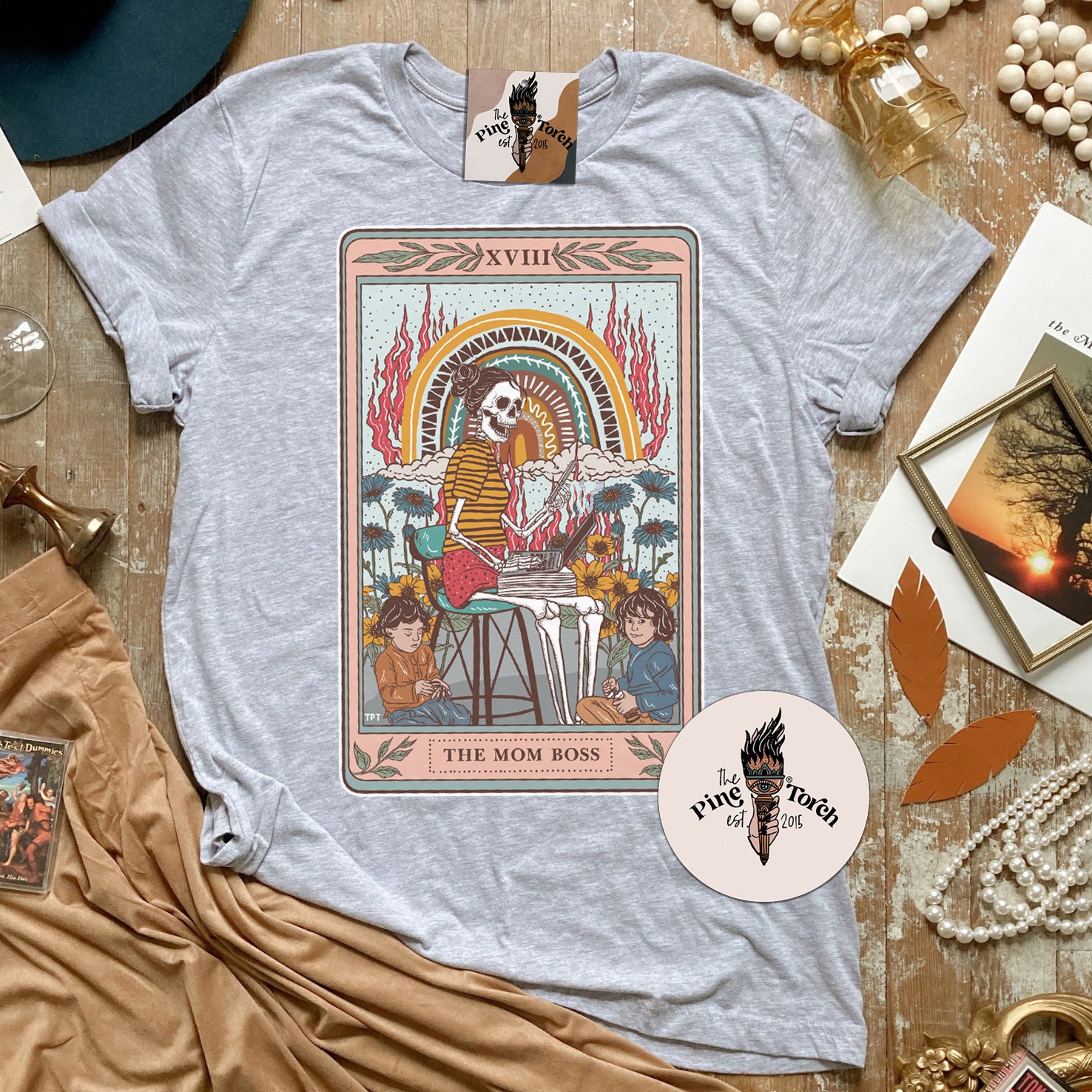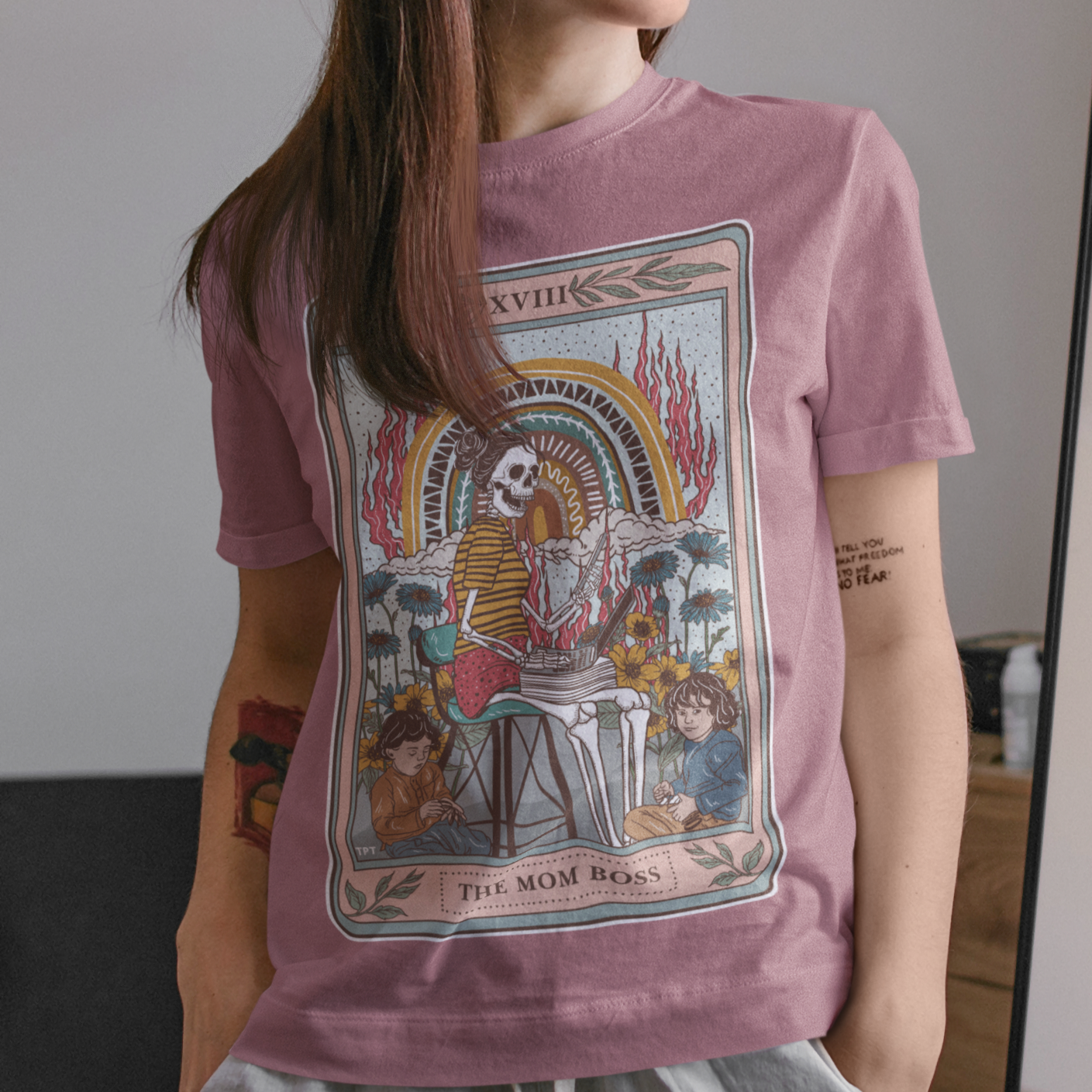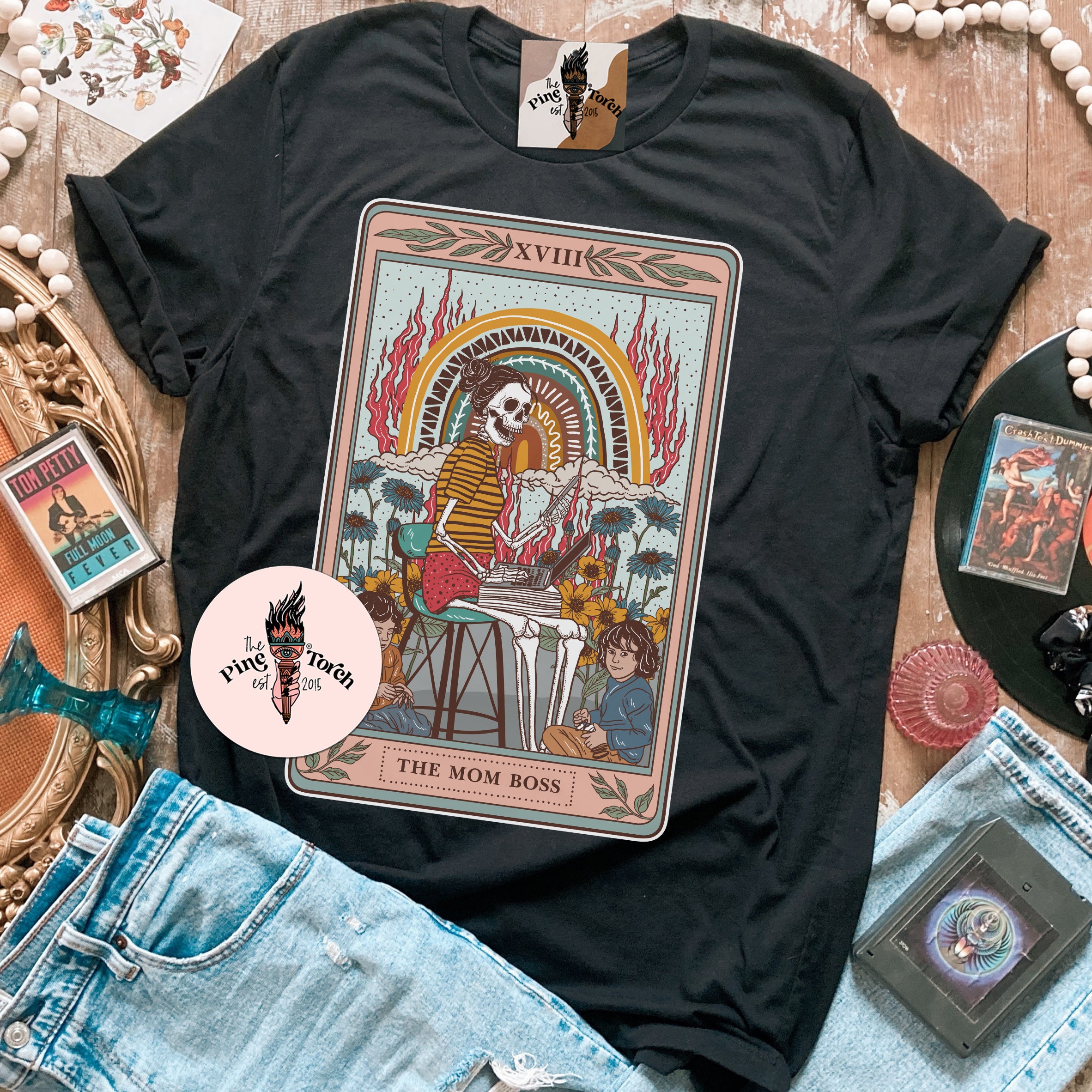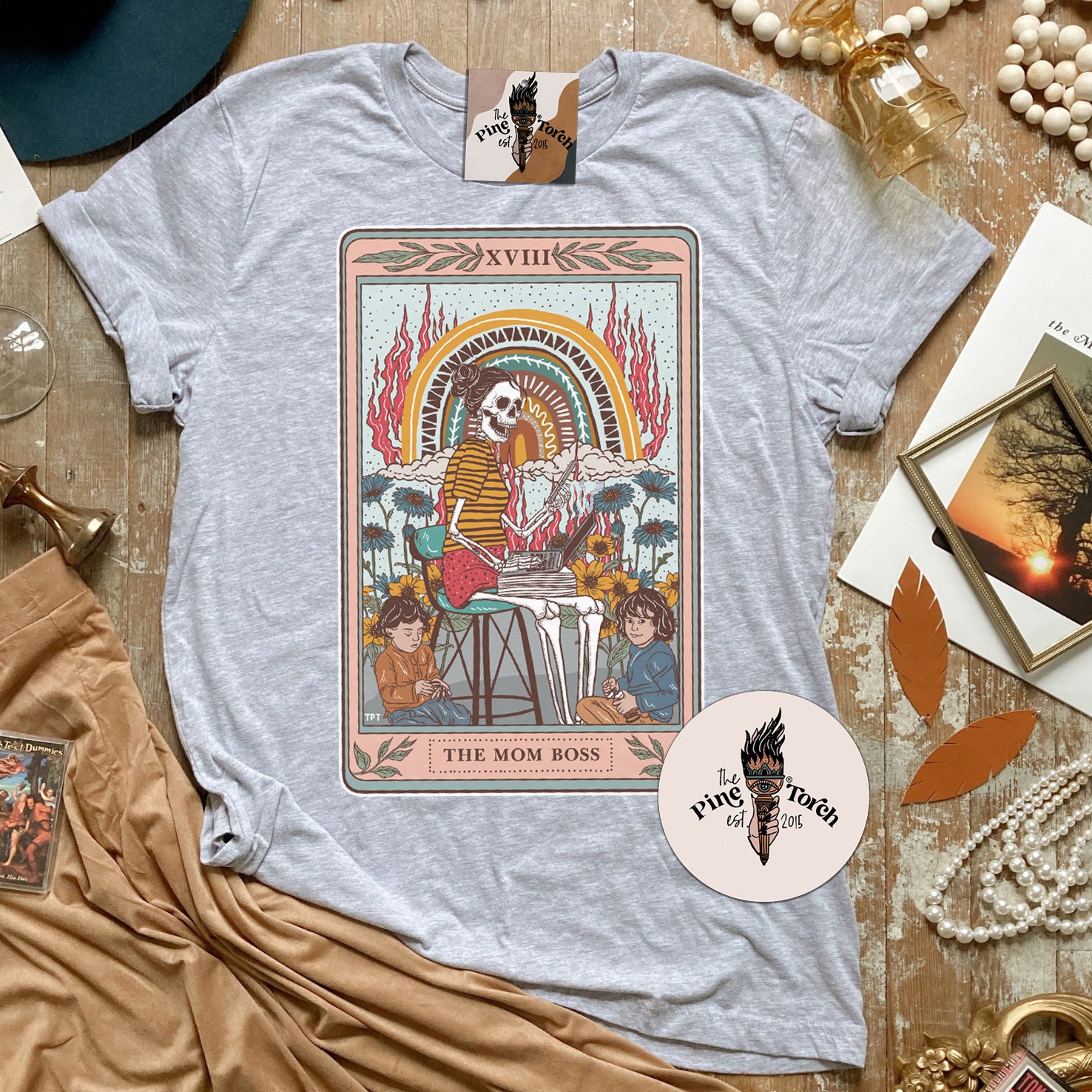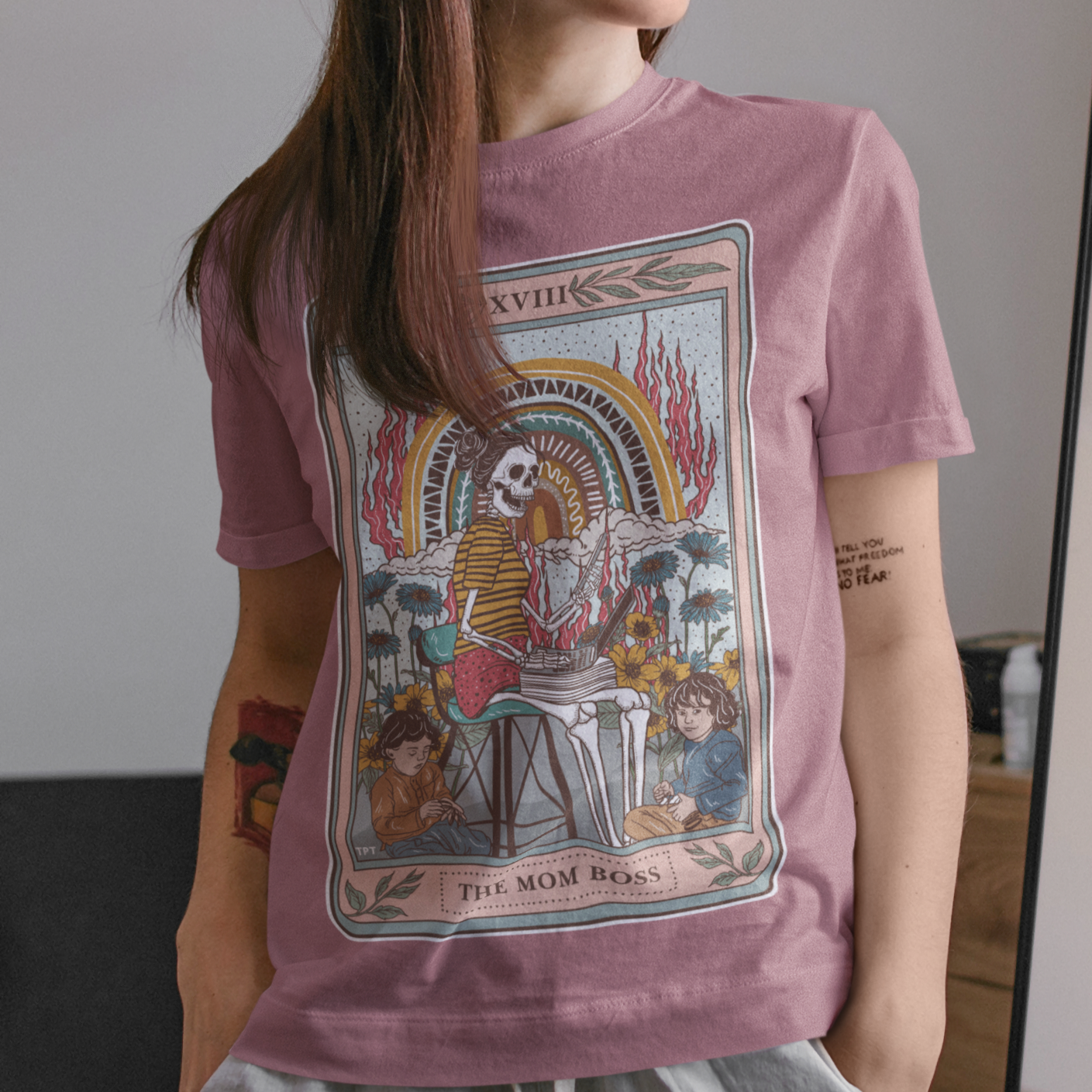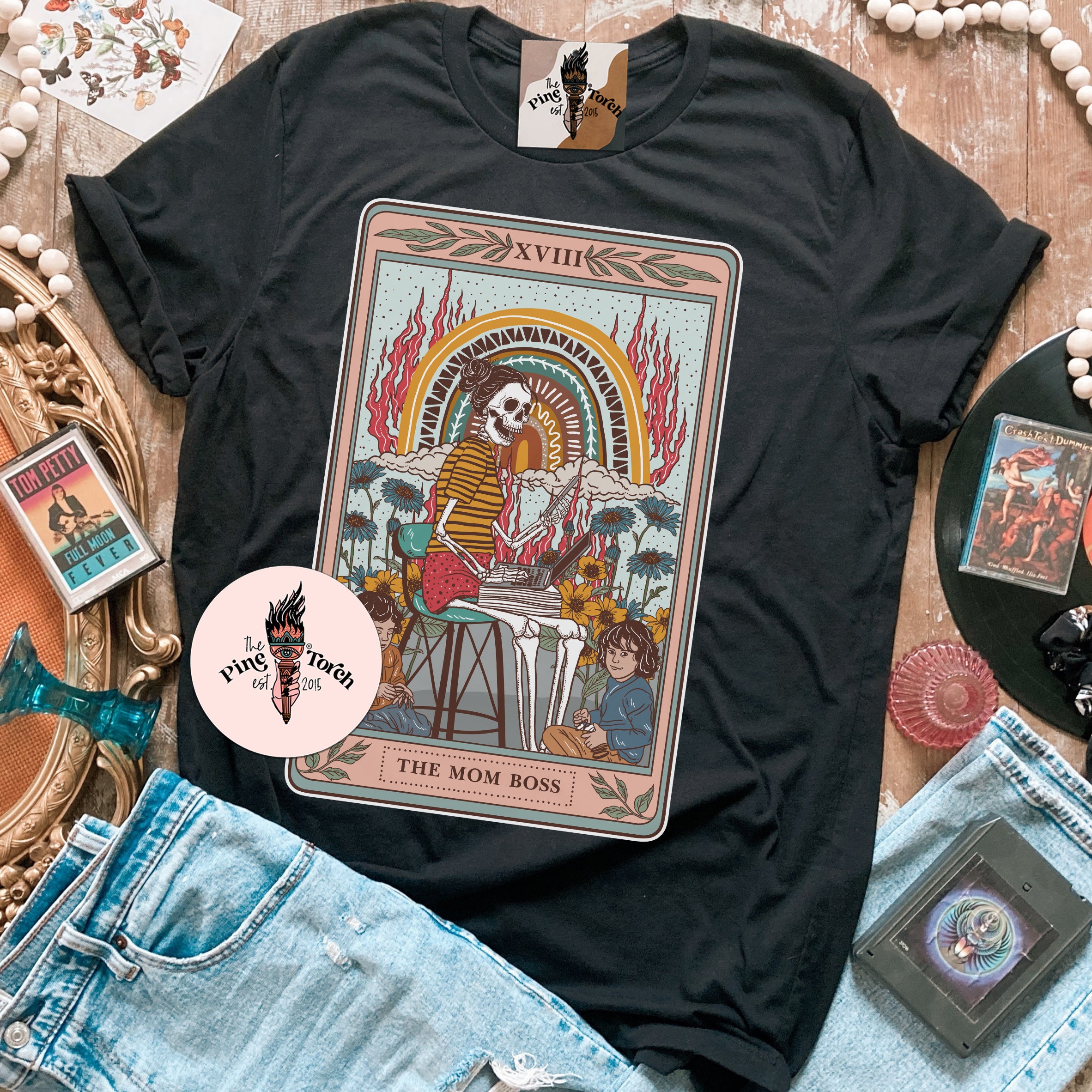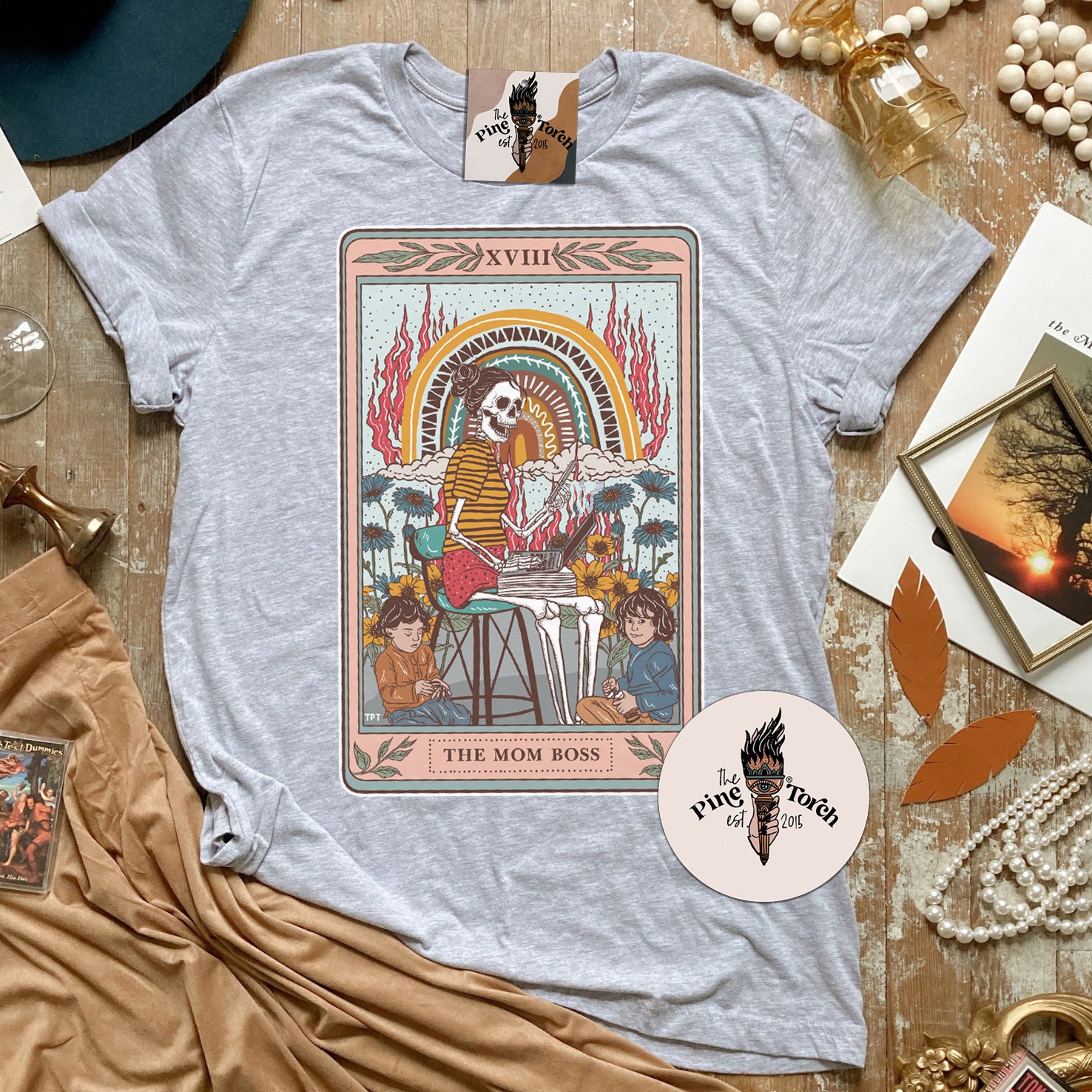 THE MOM BOSS // UNISEX TEE (3 colors)
Athletic Heather
Black
Heather Mauve
« THE MOM BOSS » UNISEX TEE
To all my fellow Mom Bosses. A skeleton mom balances her laptop and her cell phone in the foreground with her kids playing under foot. In the background is a mix of a rainbow, a field of flowers, and everything as she knows it bursting into flames. This pretty much sums up running a business while being a mom!


Check out our all new The Audacity Deck! A 37-card deck featuring all of our Tarot Colletion designs!
Unisex Tee:
XS - 3XL Runs a little bit large. Order down for true to size, or order normally for a longer and more relaxed tee. This tee style is super popular because it drapes, has extra length, but still hugs your curves.
View our size chart HERE.