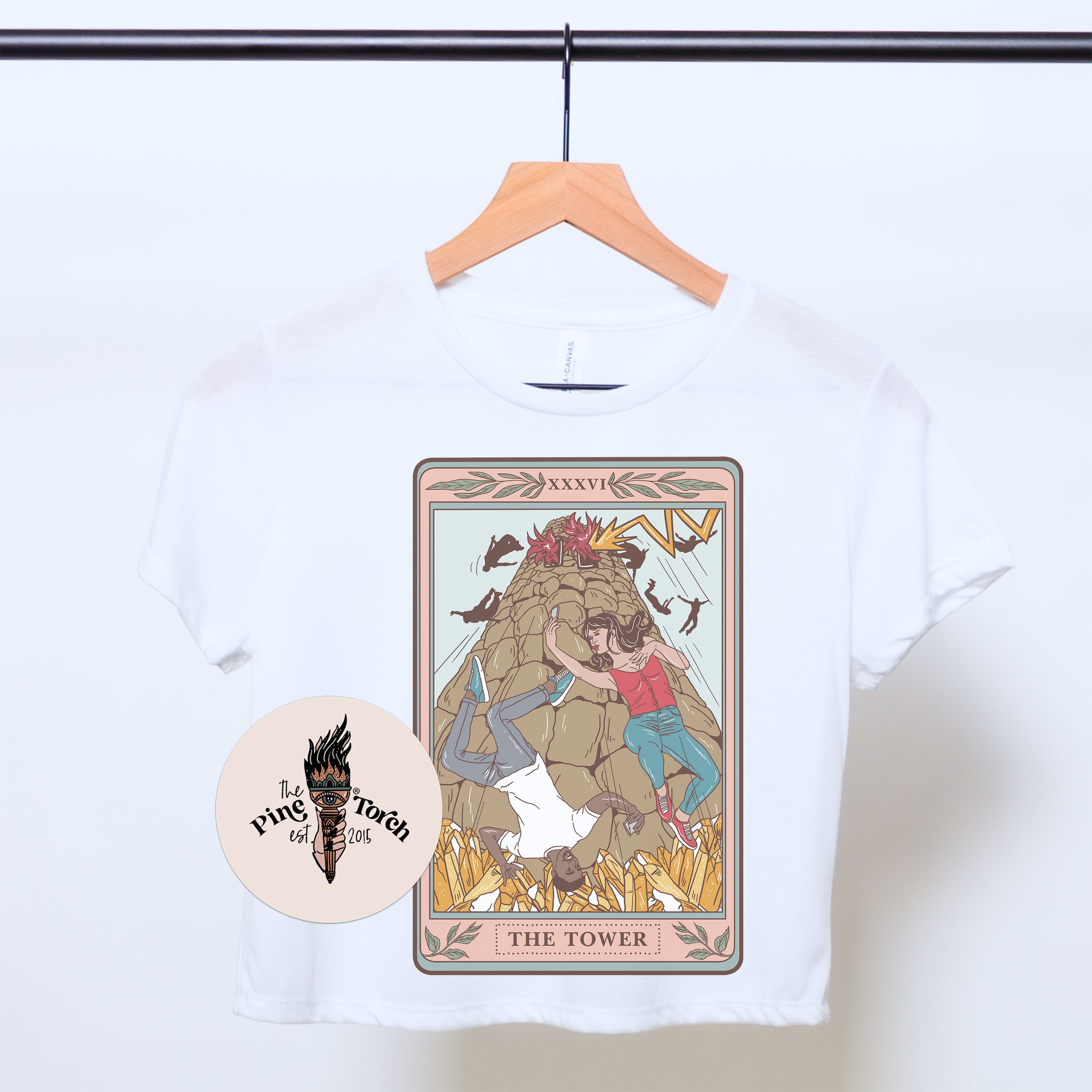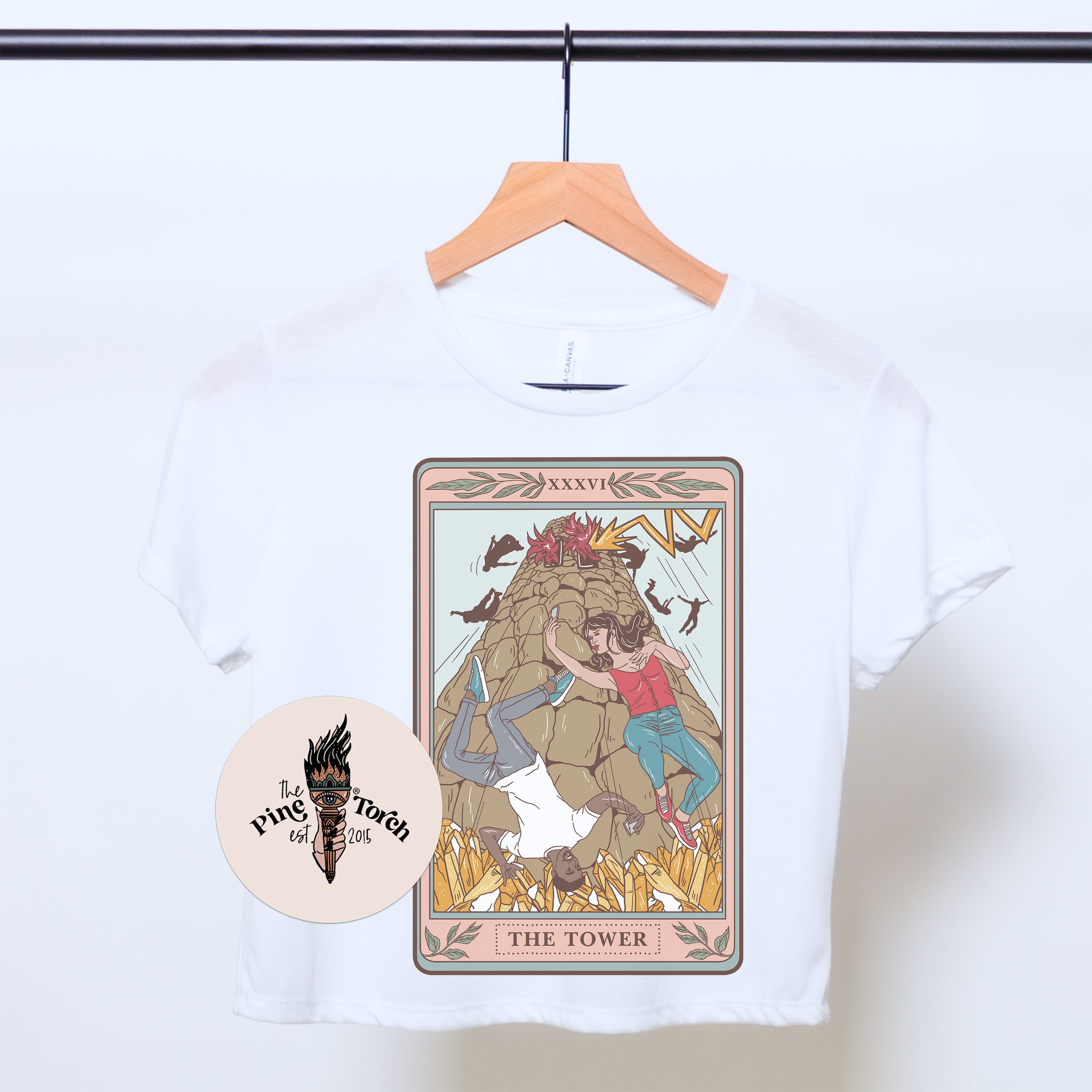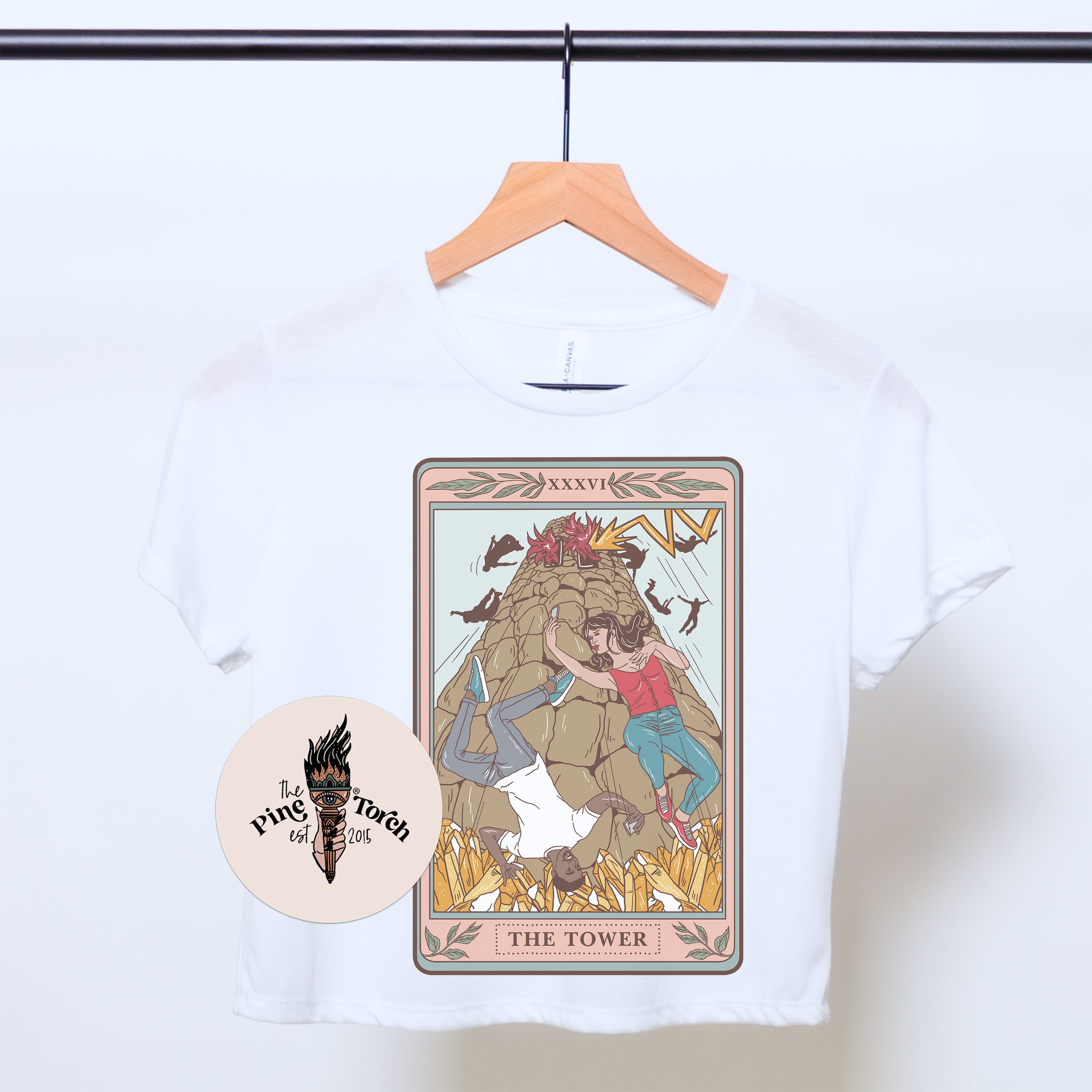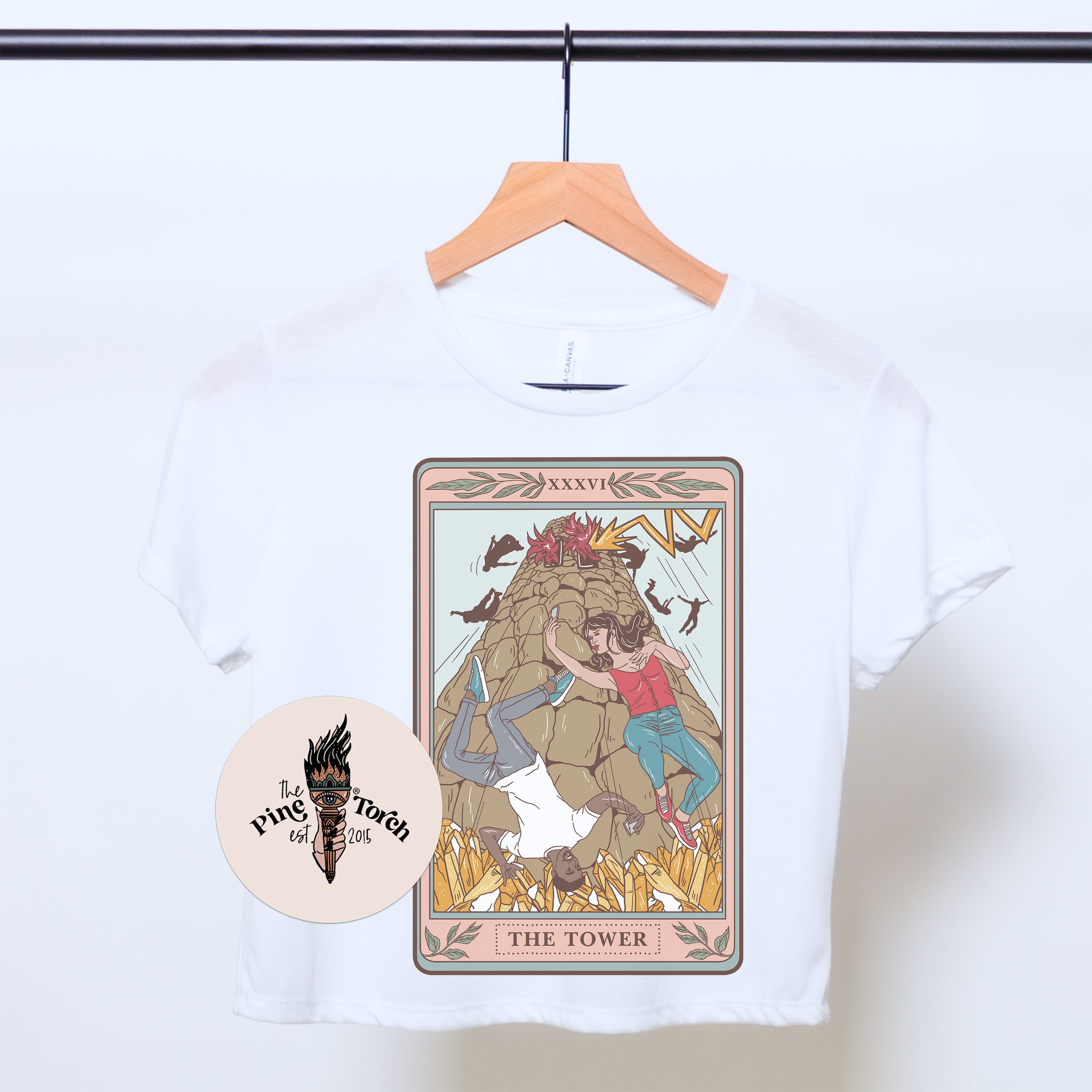 « THE TOWER » FLOWY CROP TEE
TAROT CARD COLLECTION

 

« THE TOWER »

Designed and handmade in Phoenix.

Everything you have built is crumbling around you. The comforts, routines, and expectations have all shifted. Will you use this opportunity to begin anew, or are you enjoying the attention?

Check out our "Audacity Deck" for all of our original designs, in a super cool deck!

Our hand-drawn Tarot Card Collection is a mystical and tongue-in-cheek take on existing and completely fictional tarot cards.
Sizing Info in photos