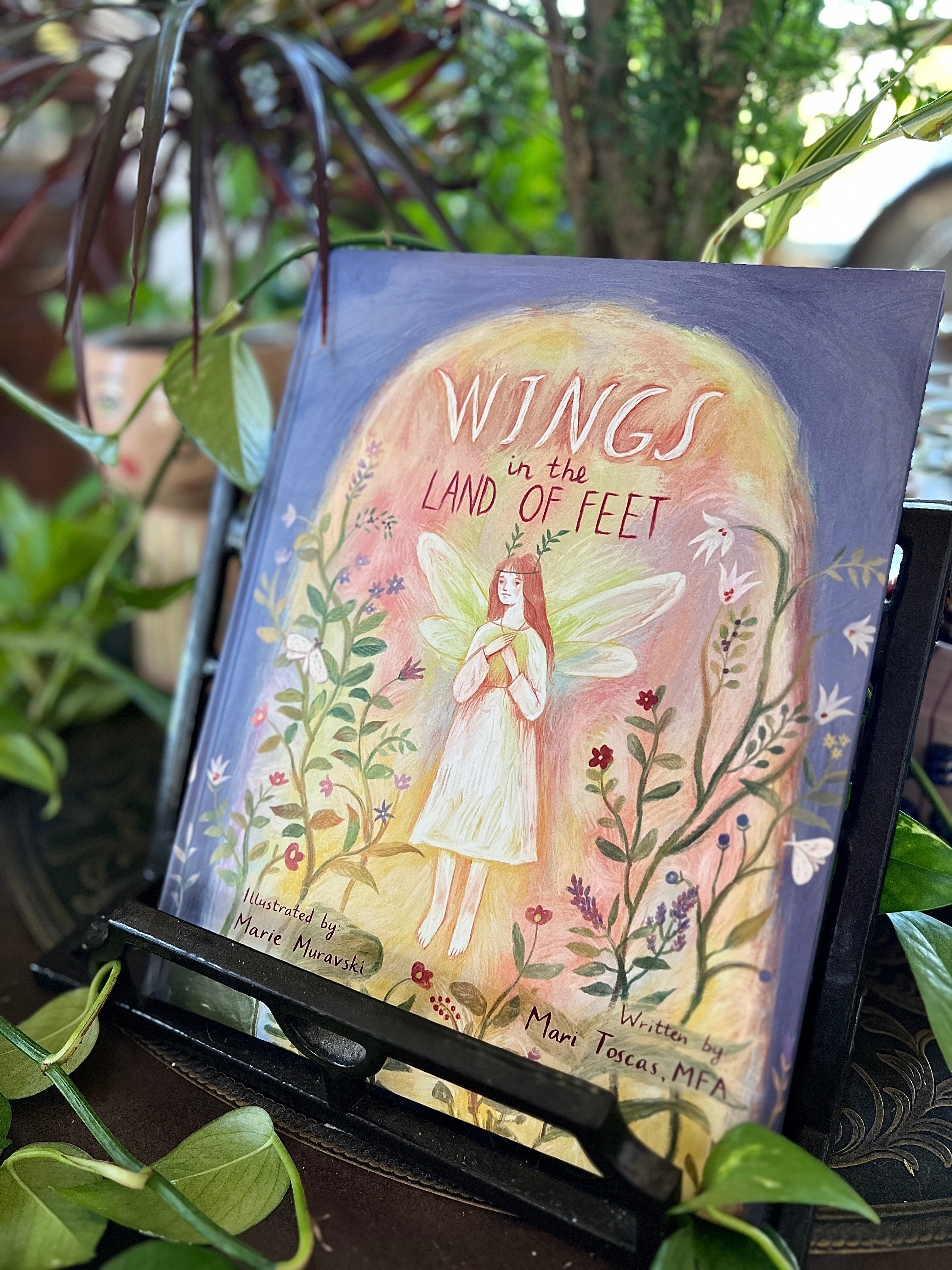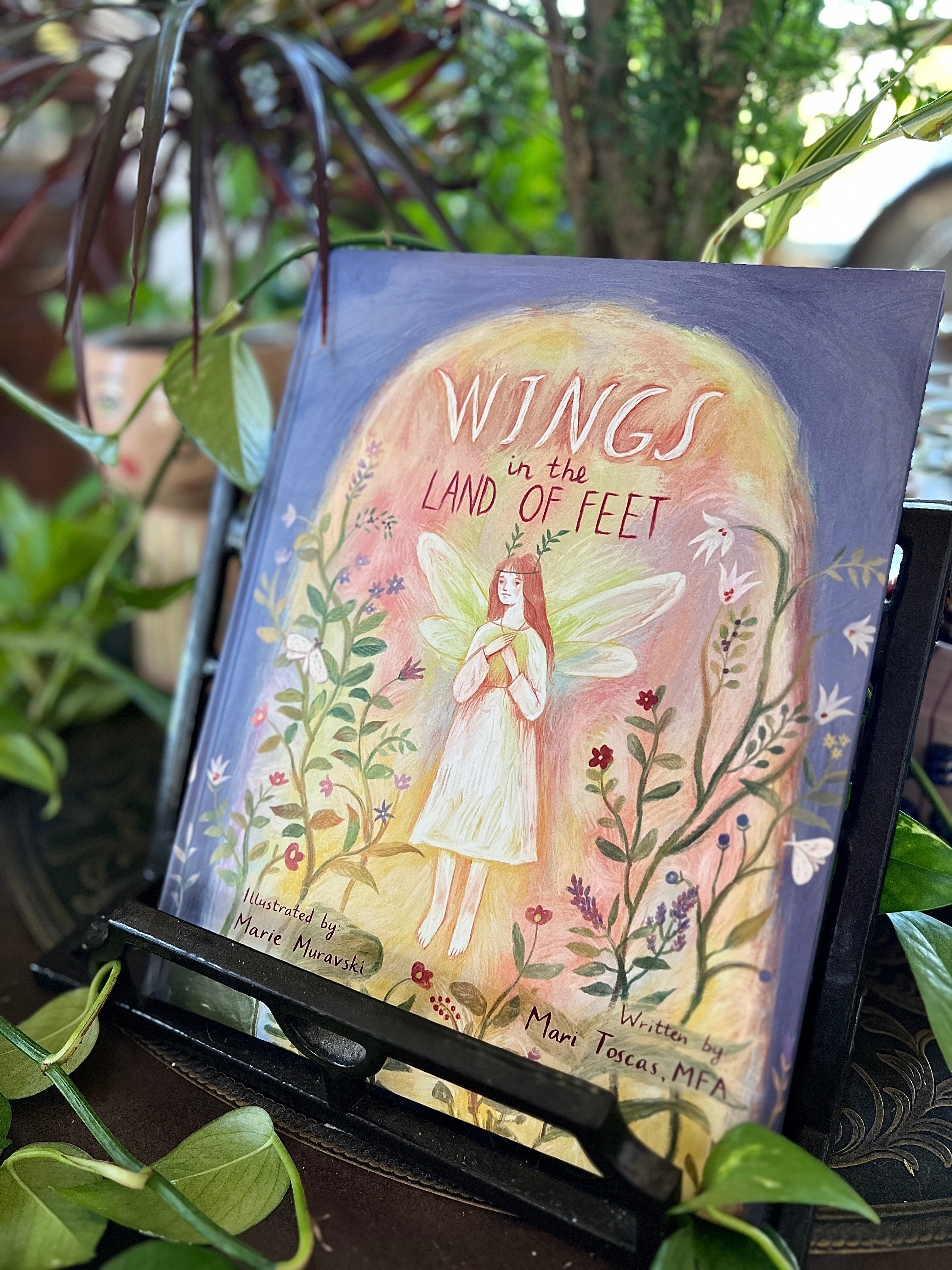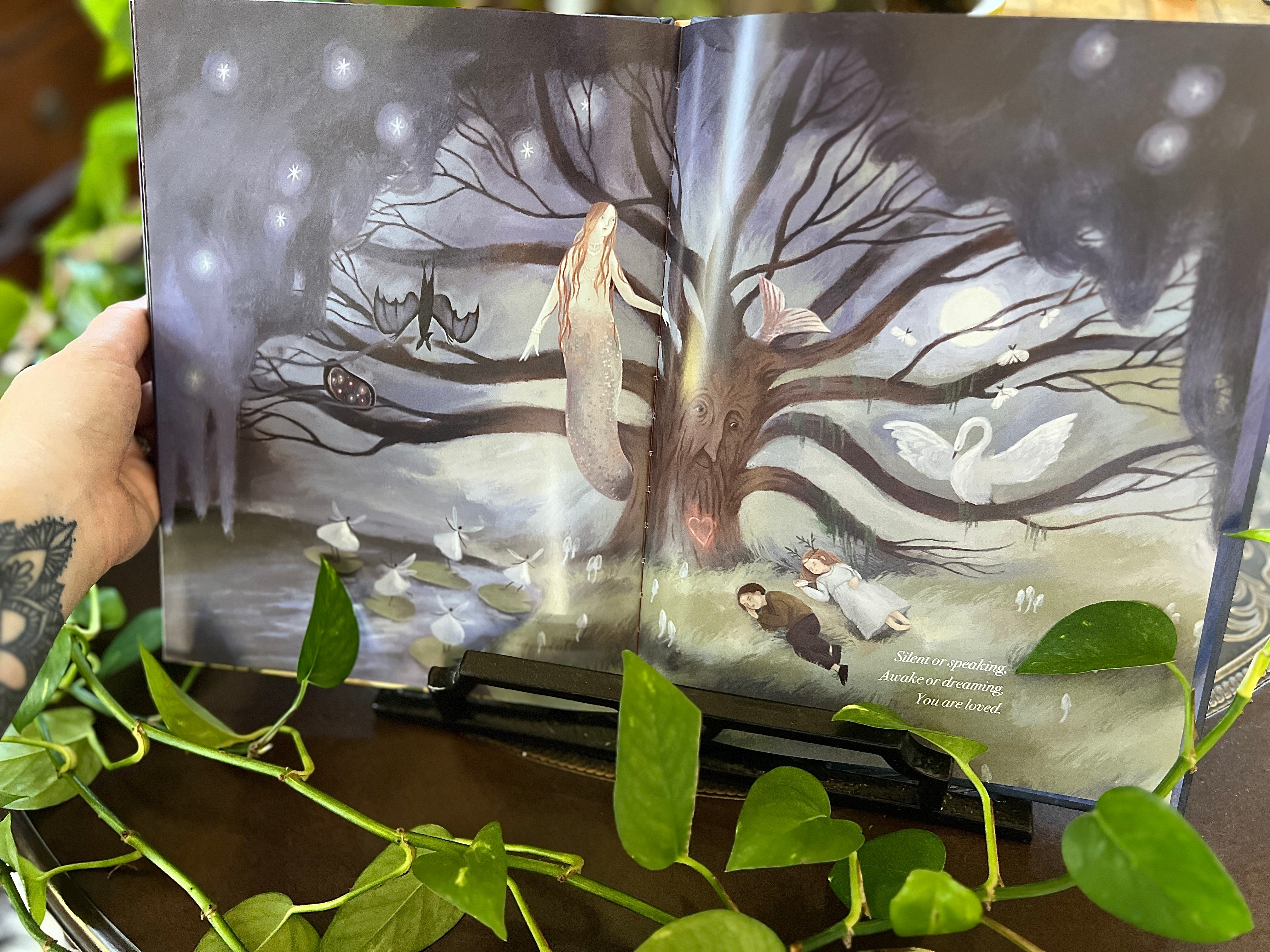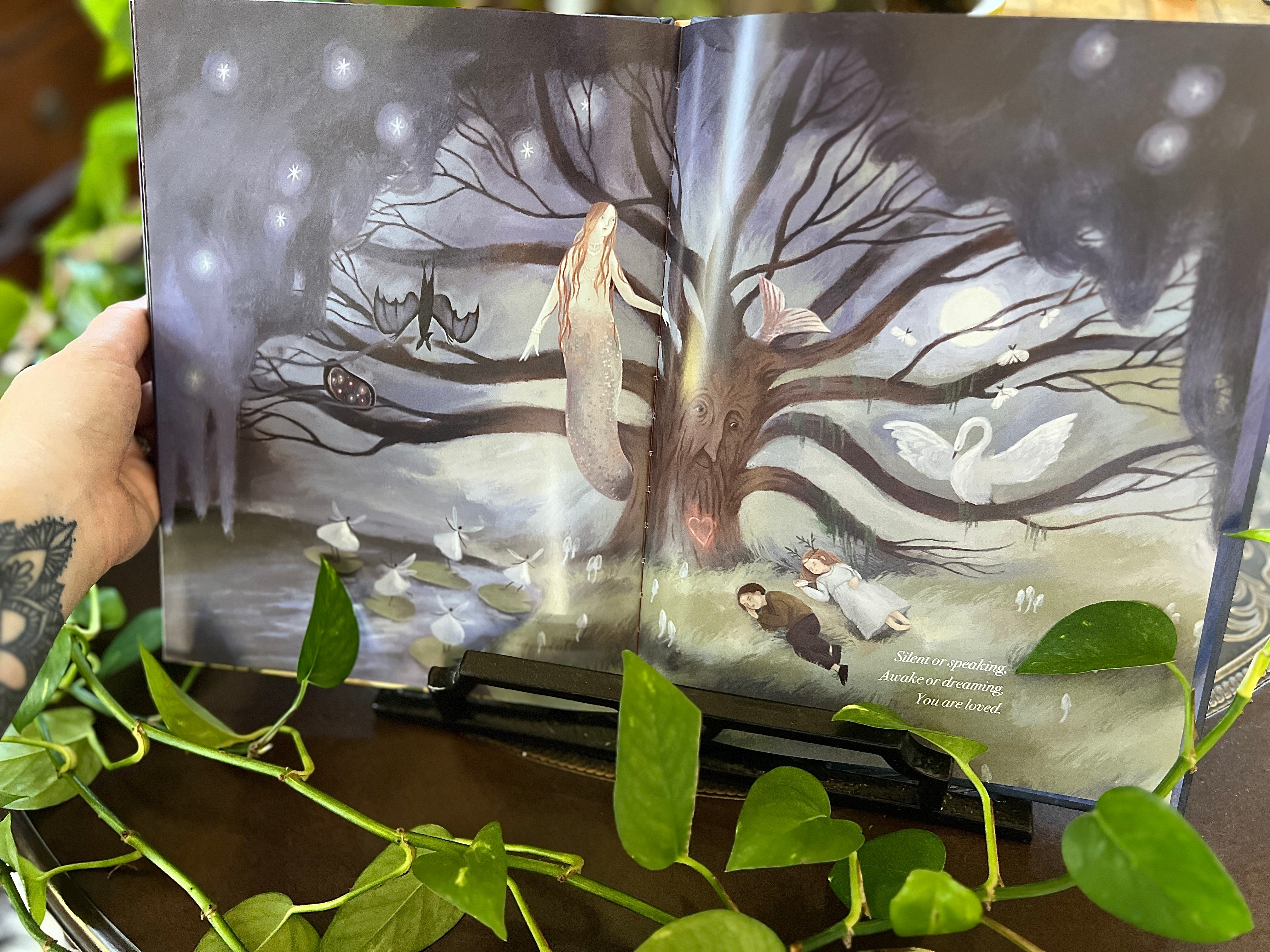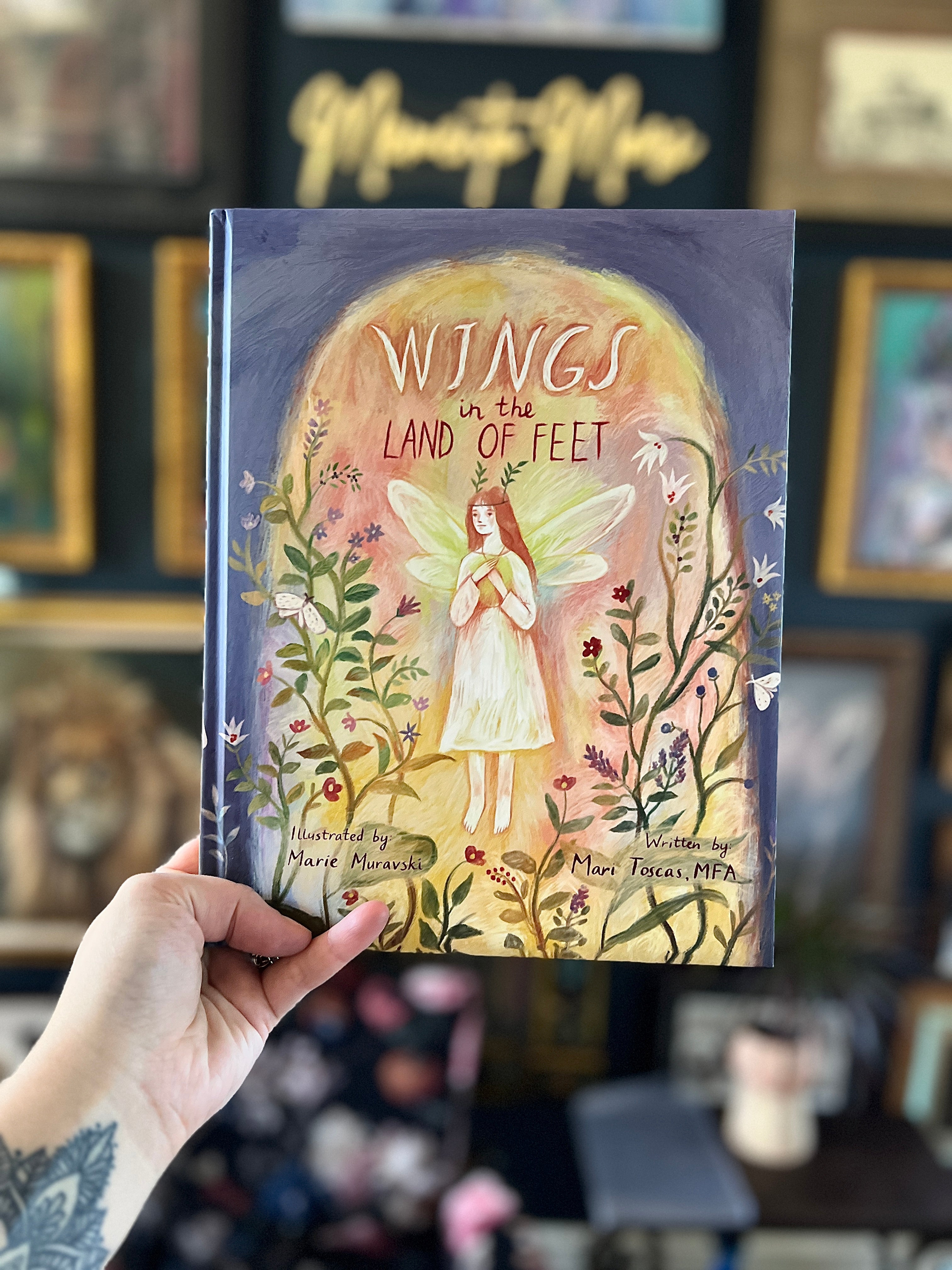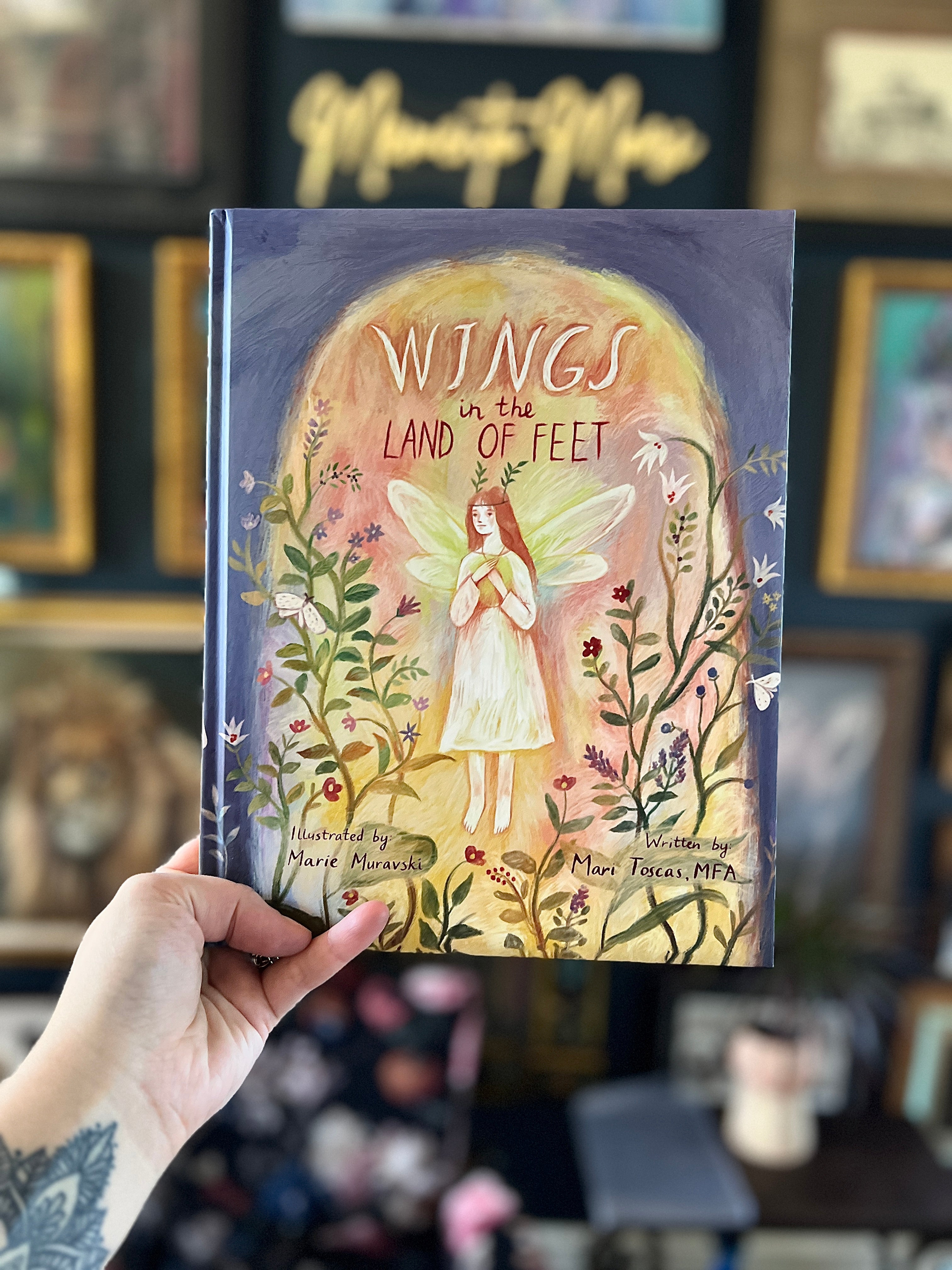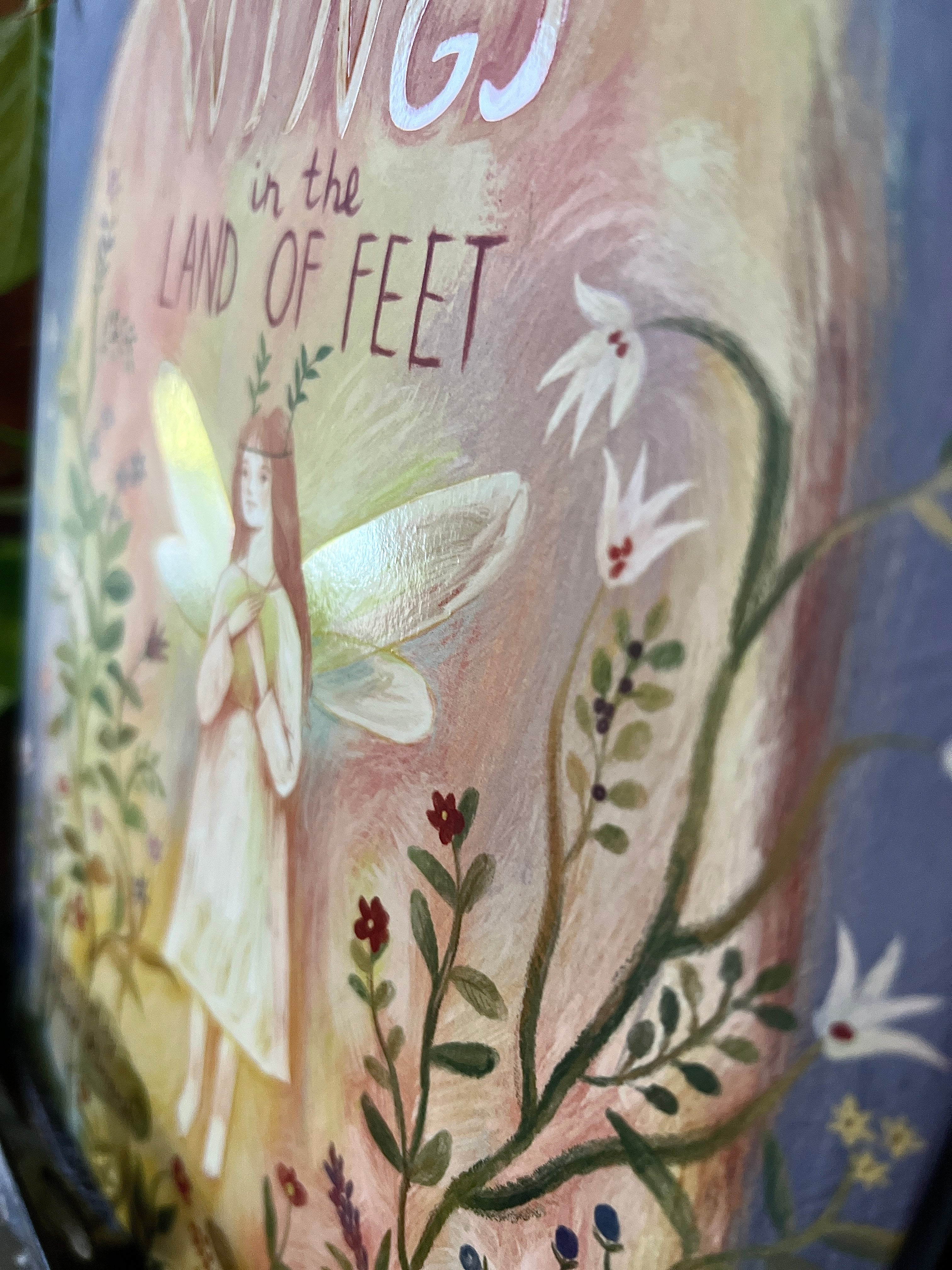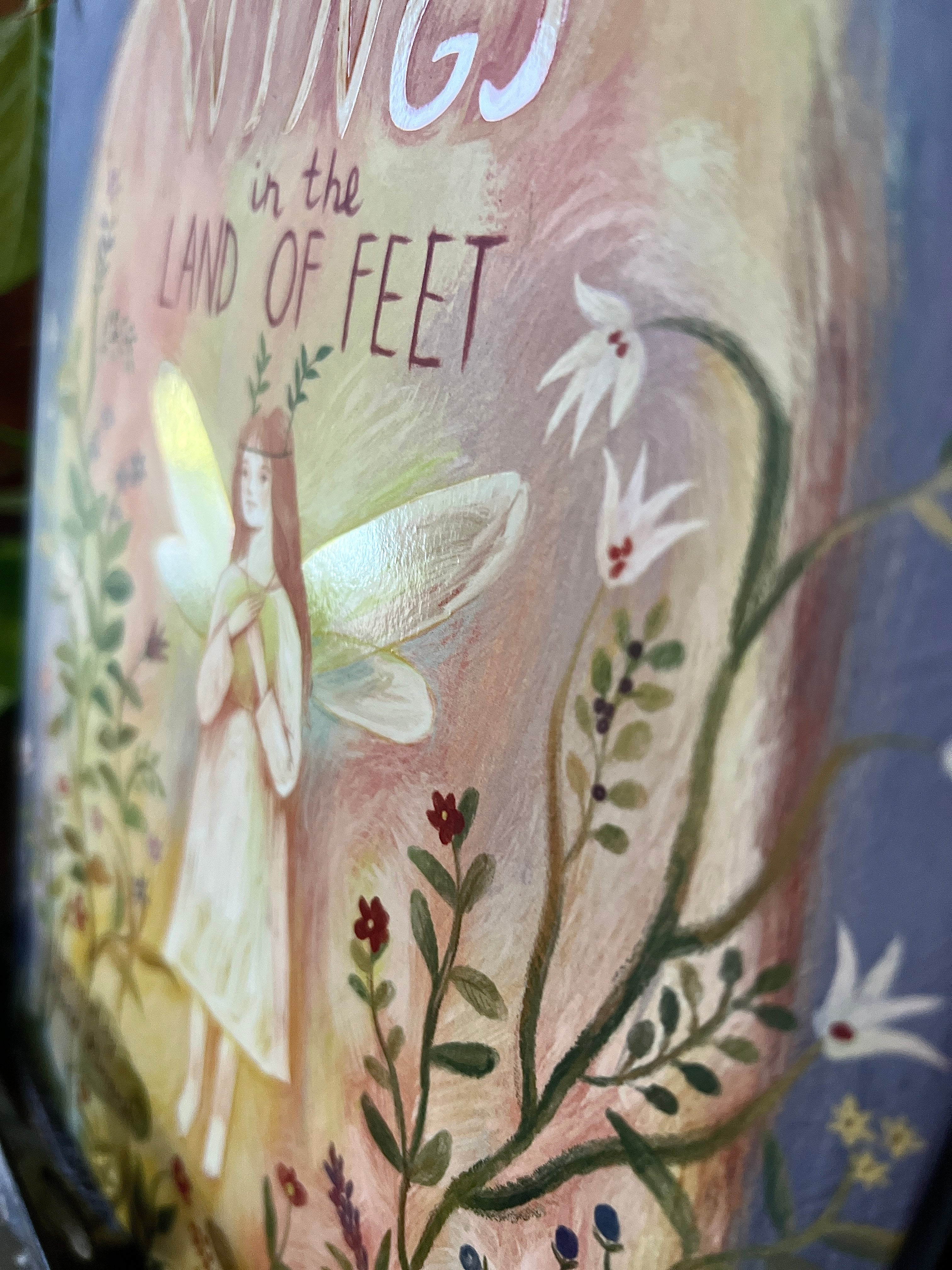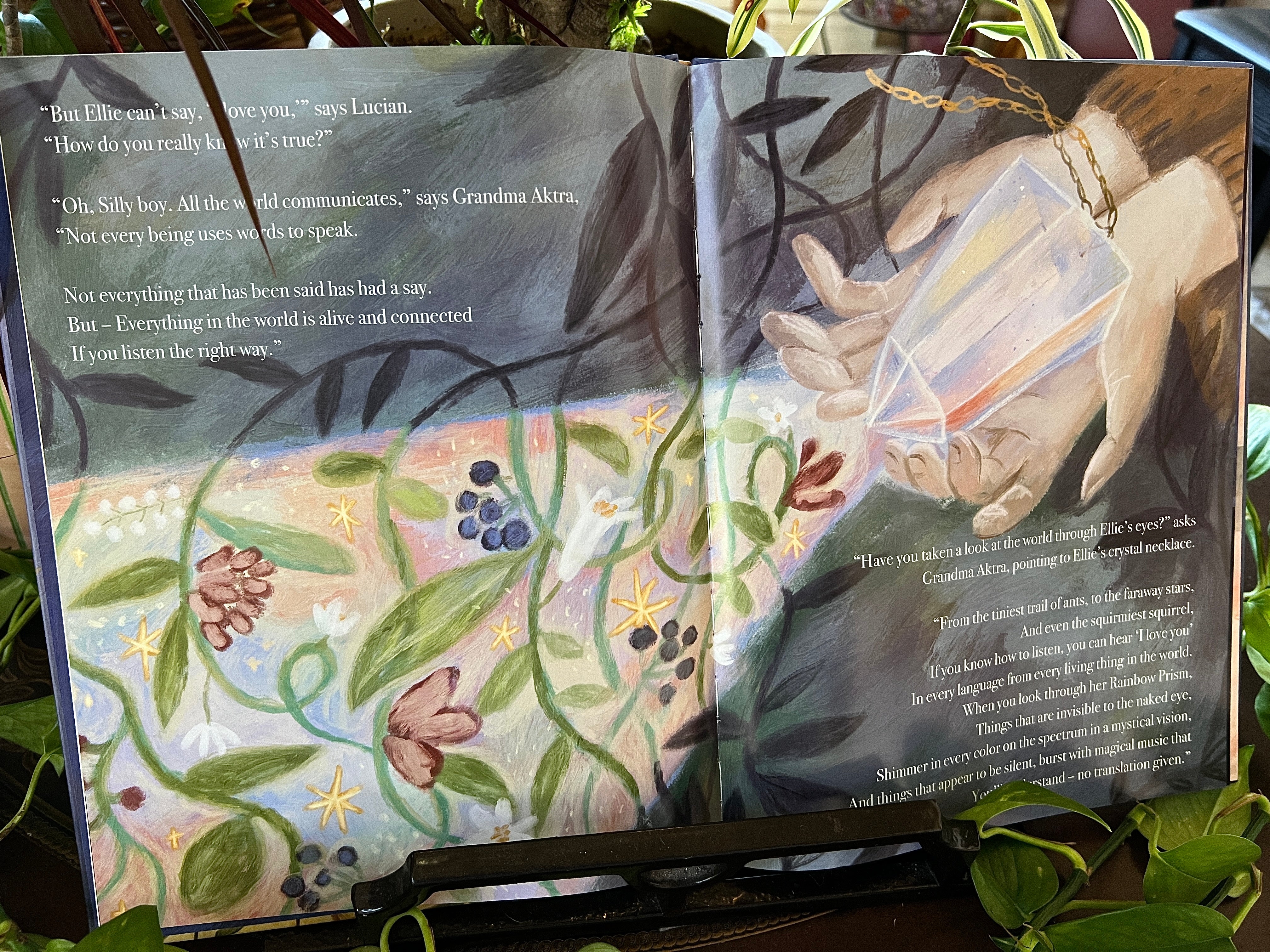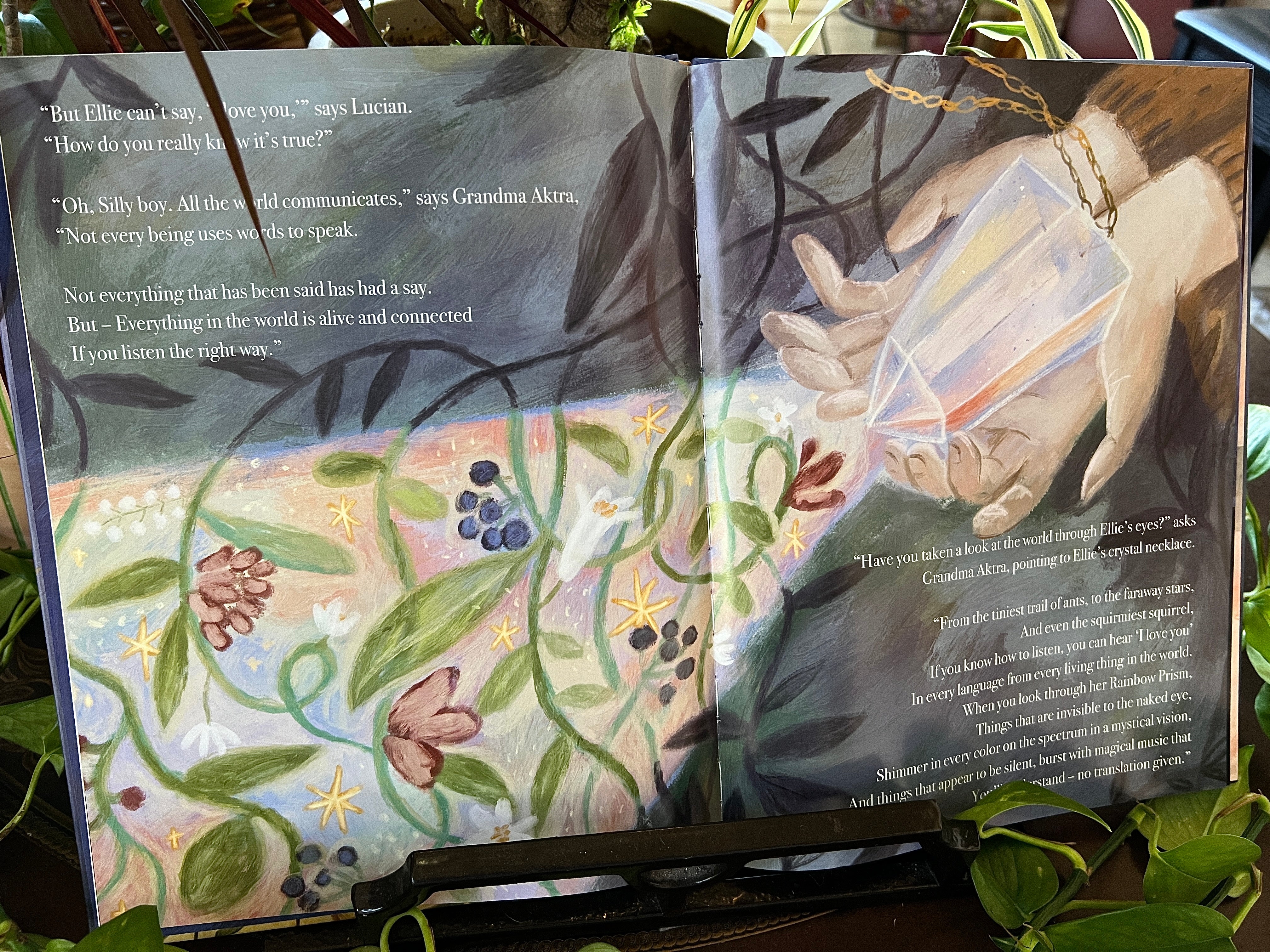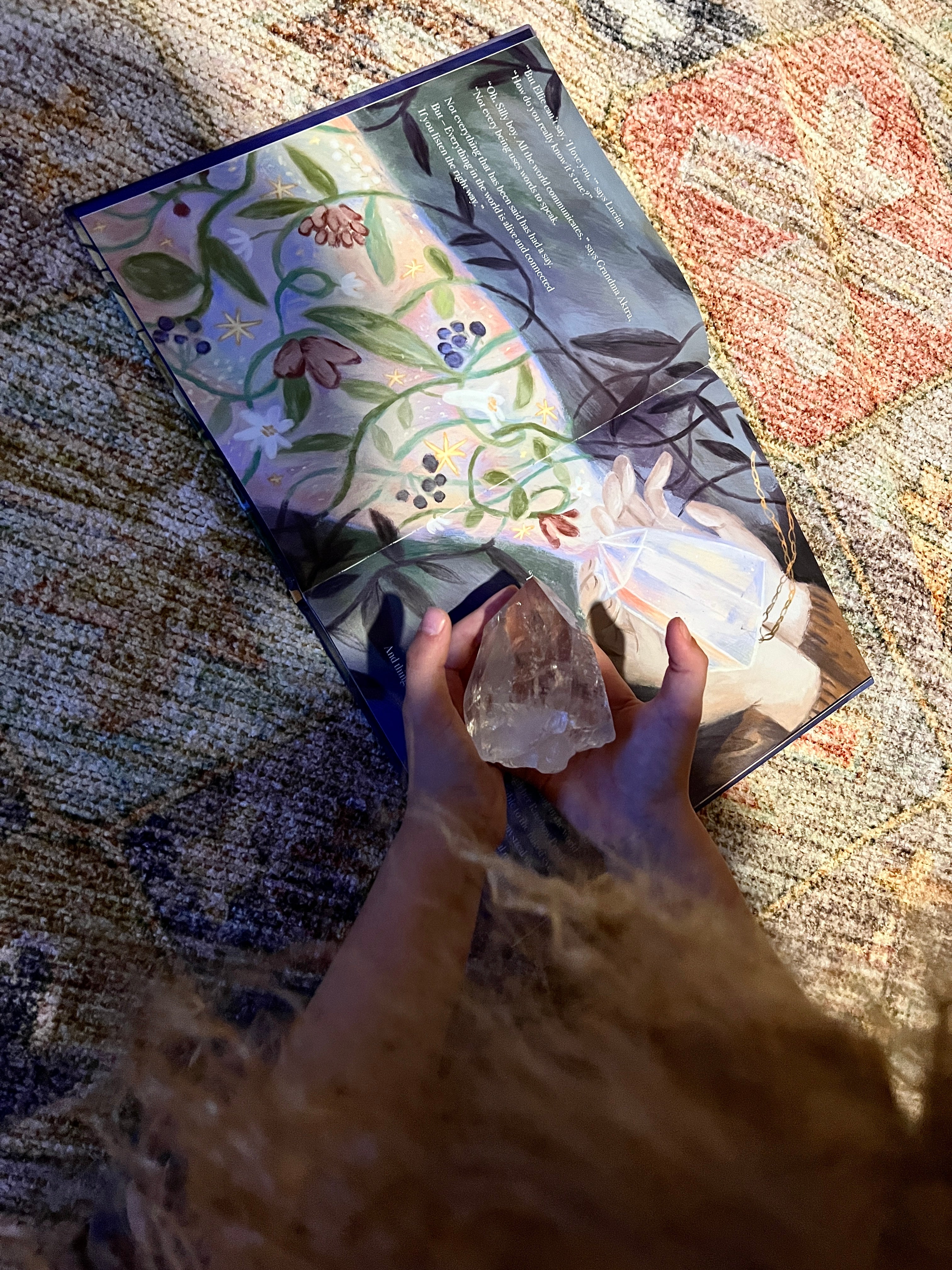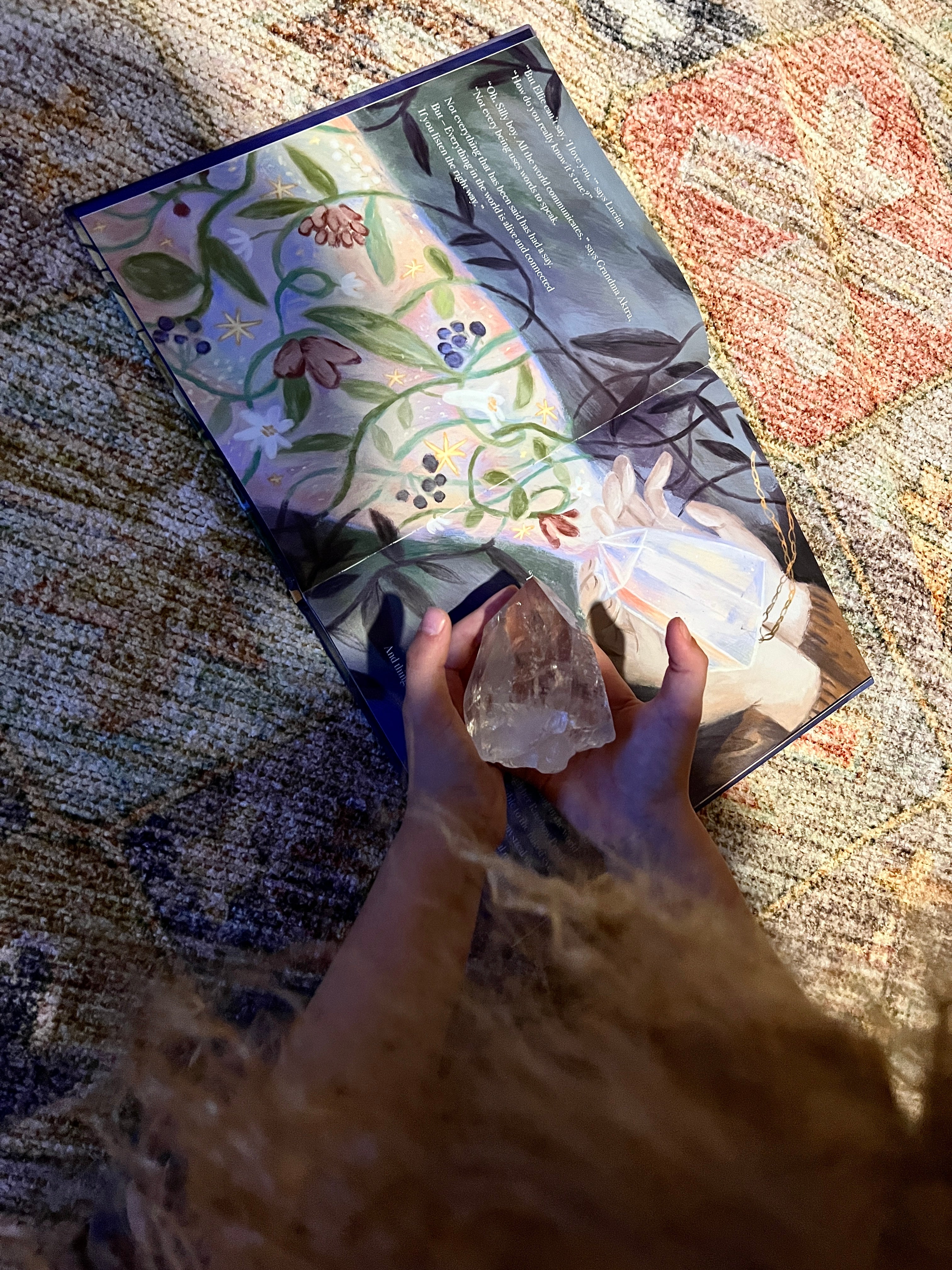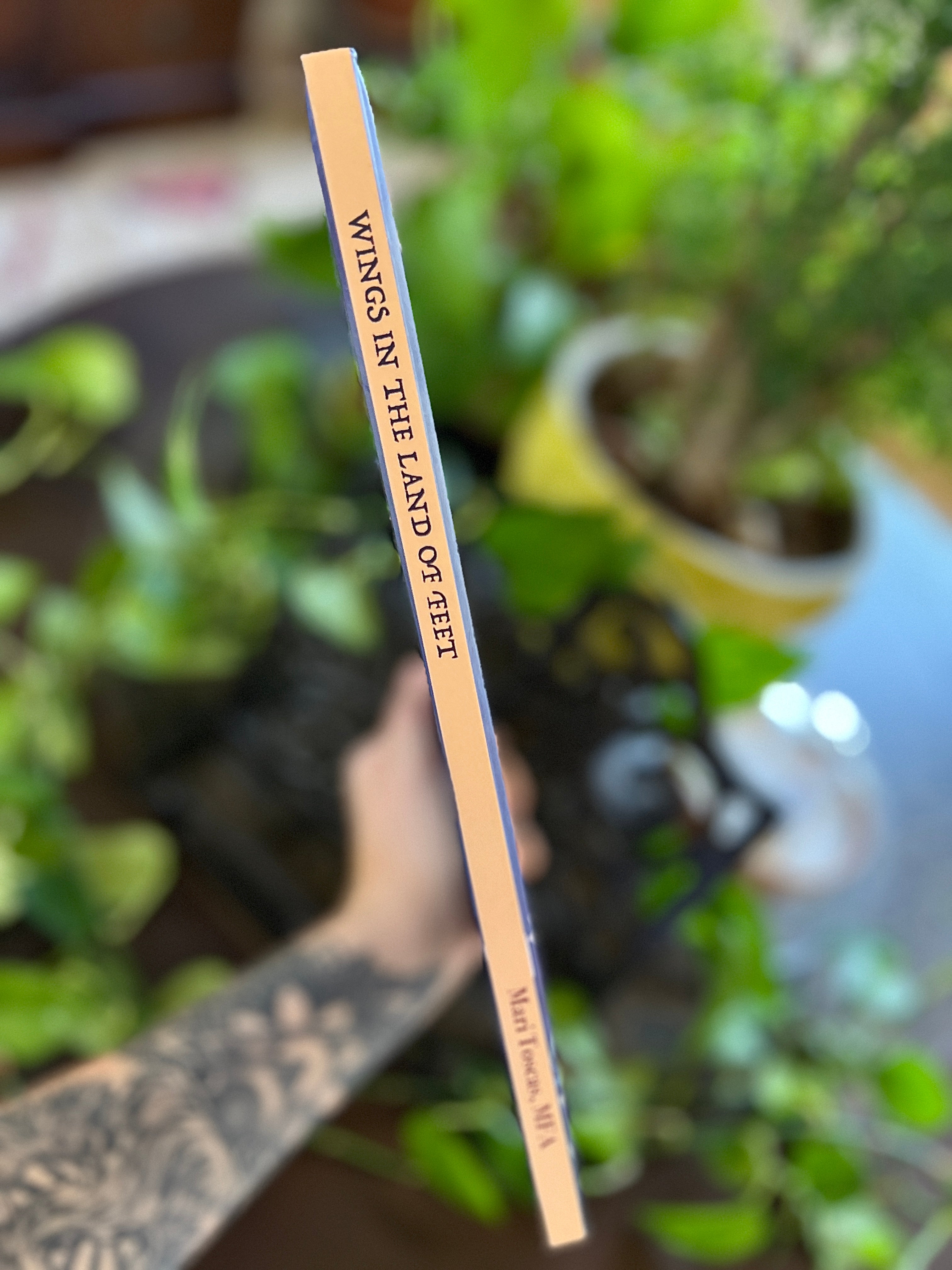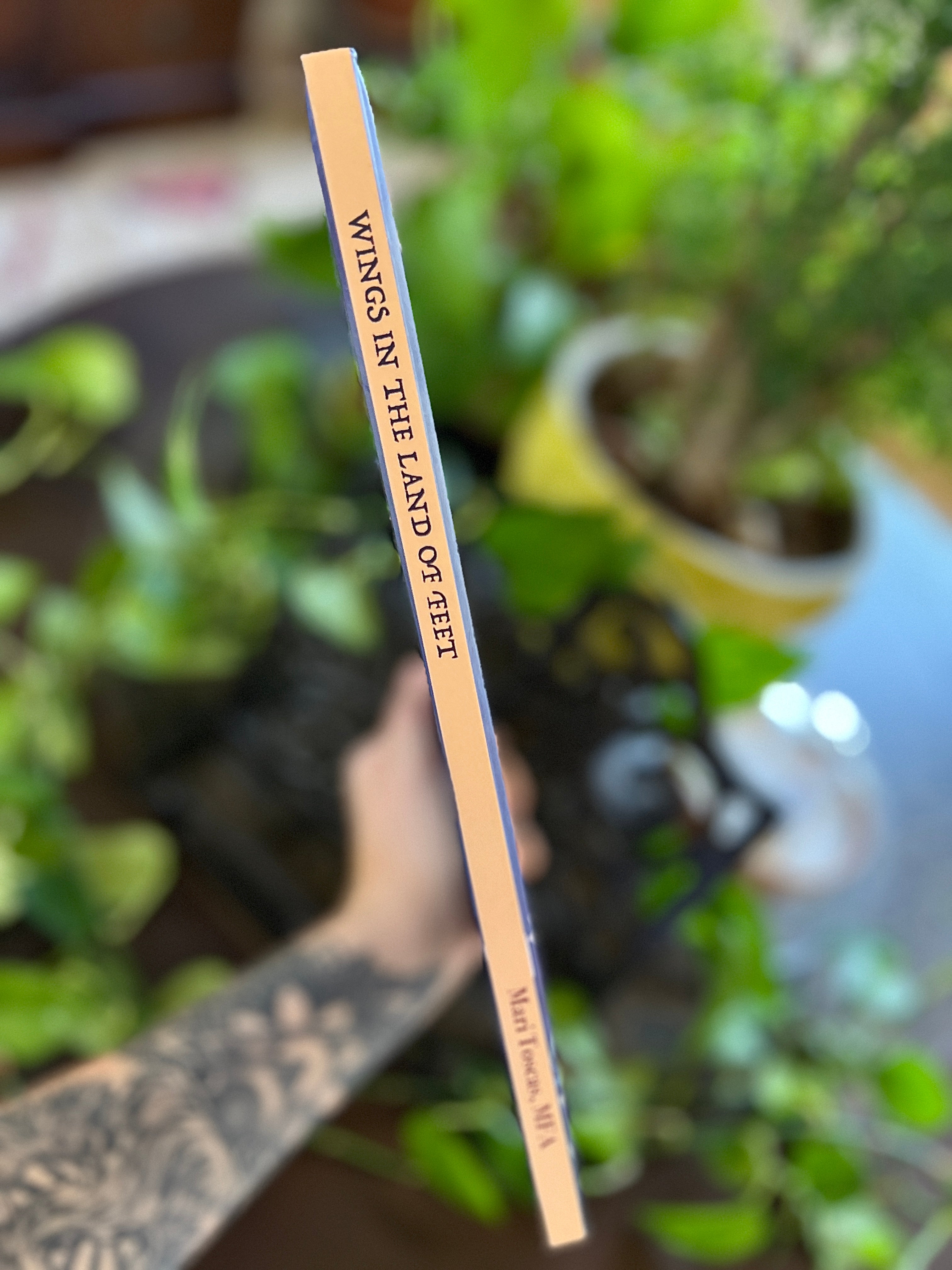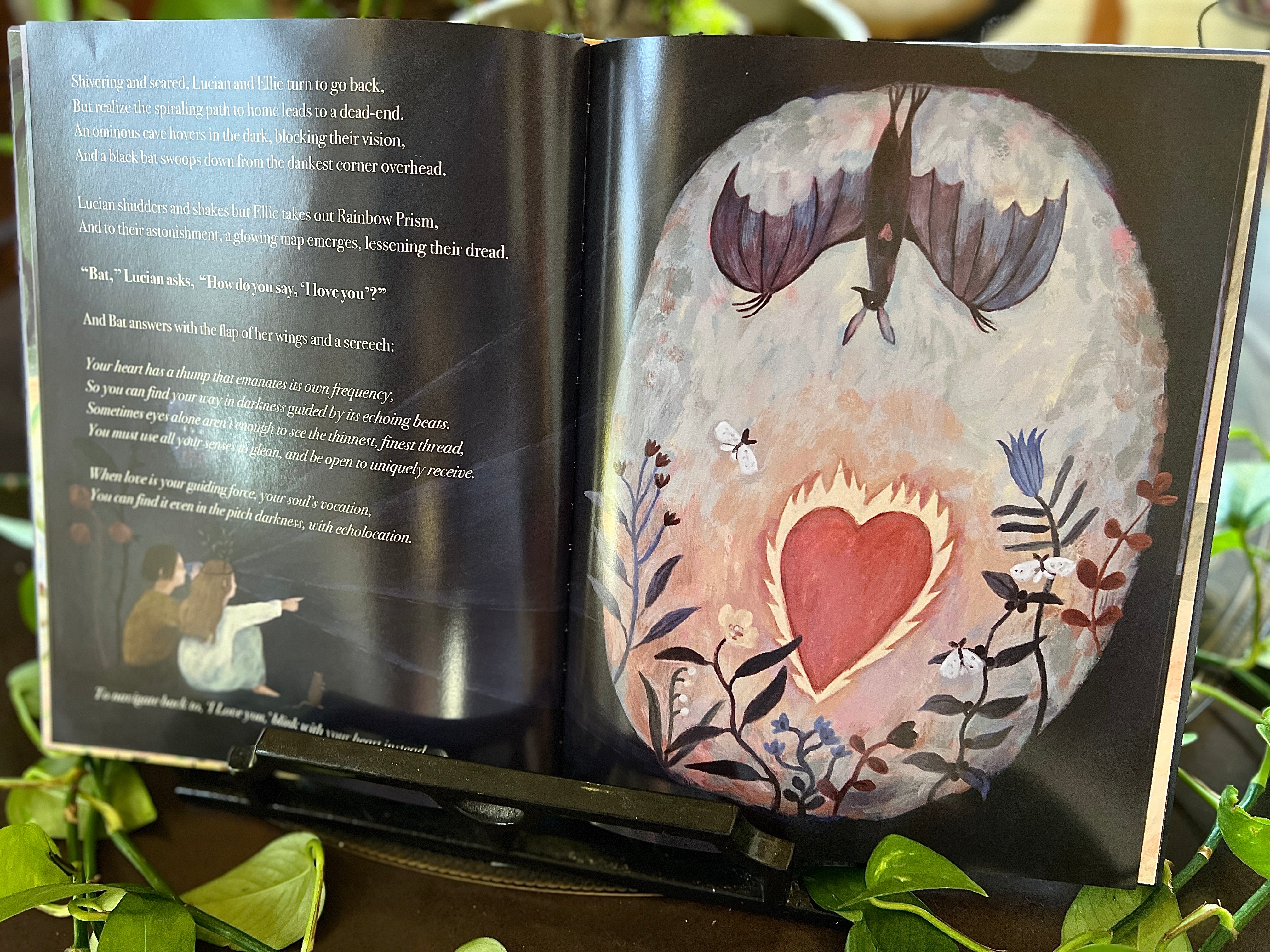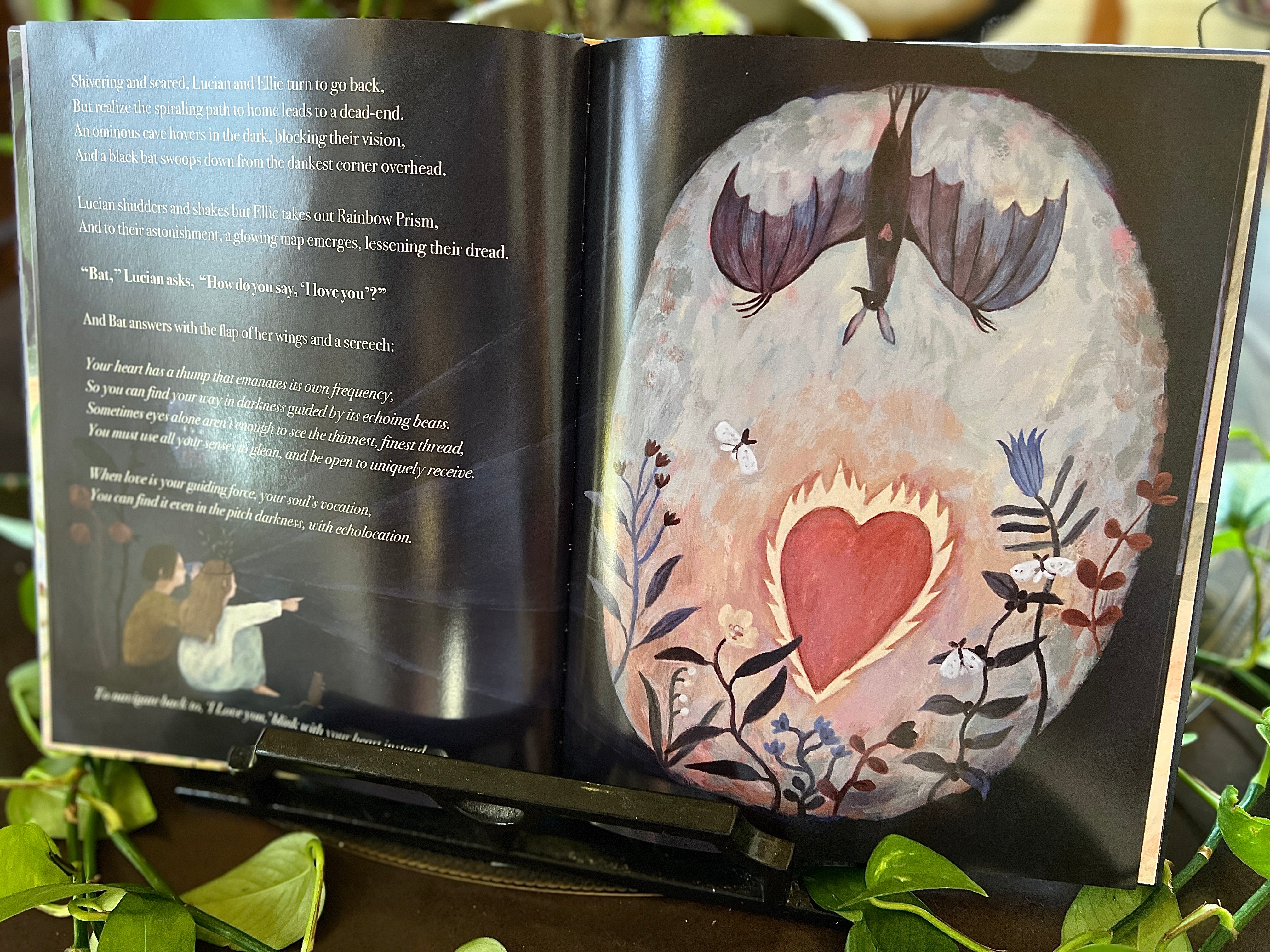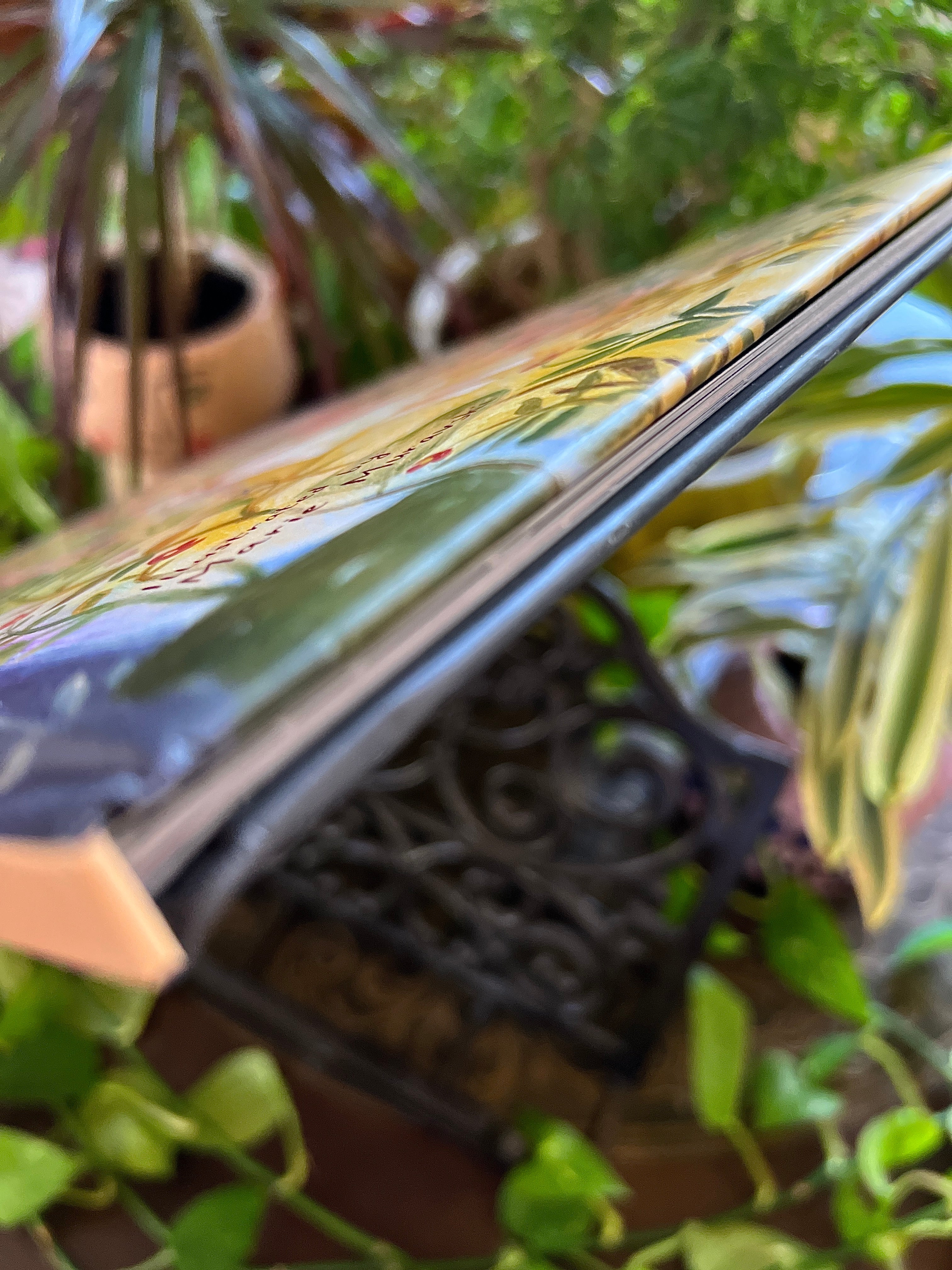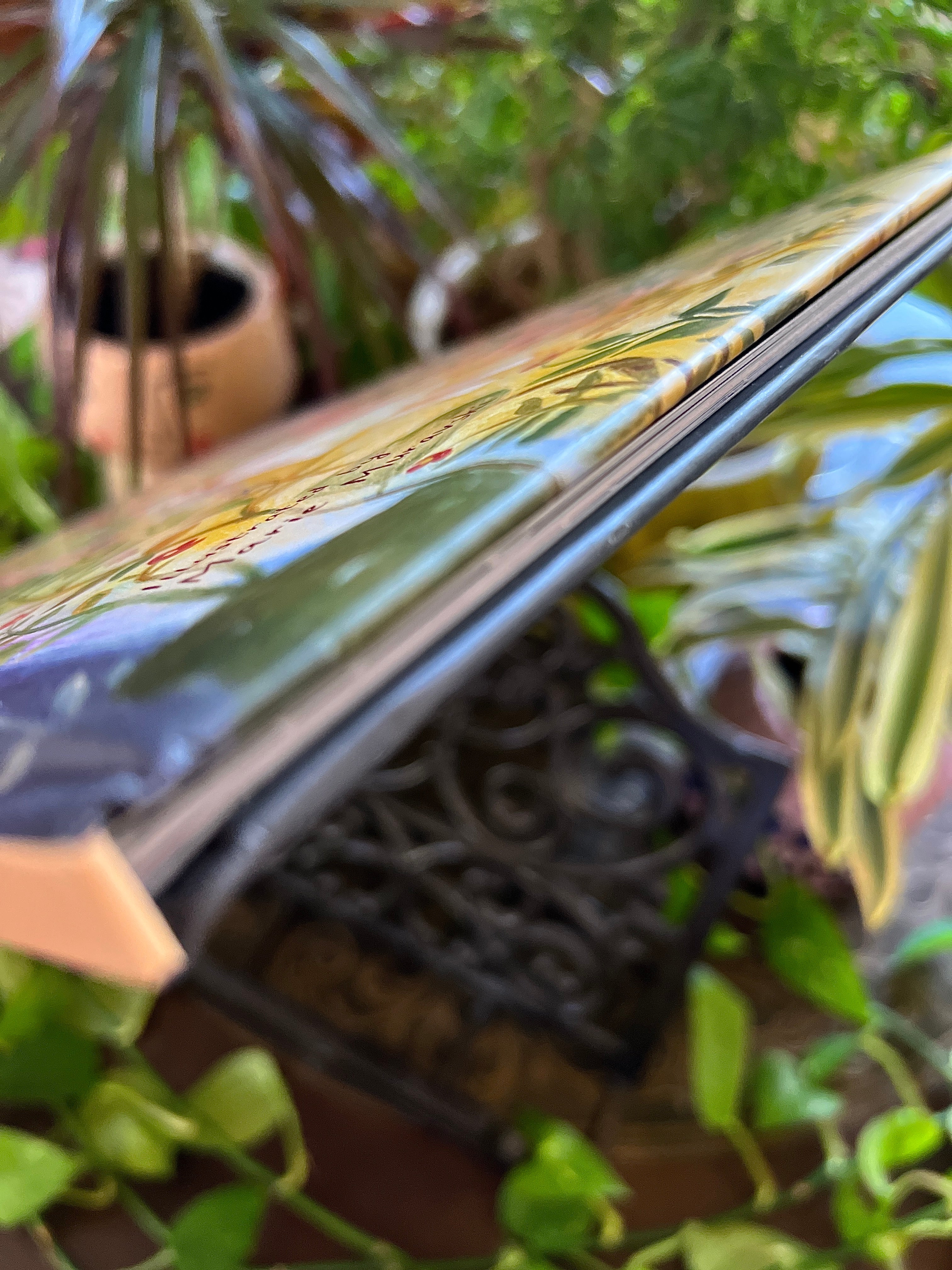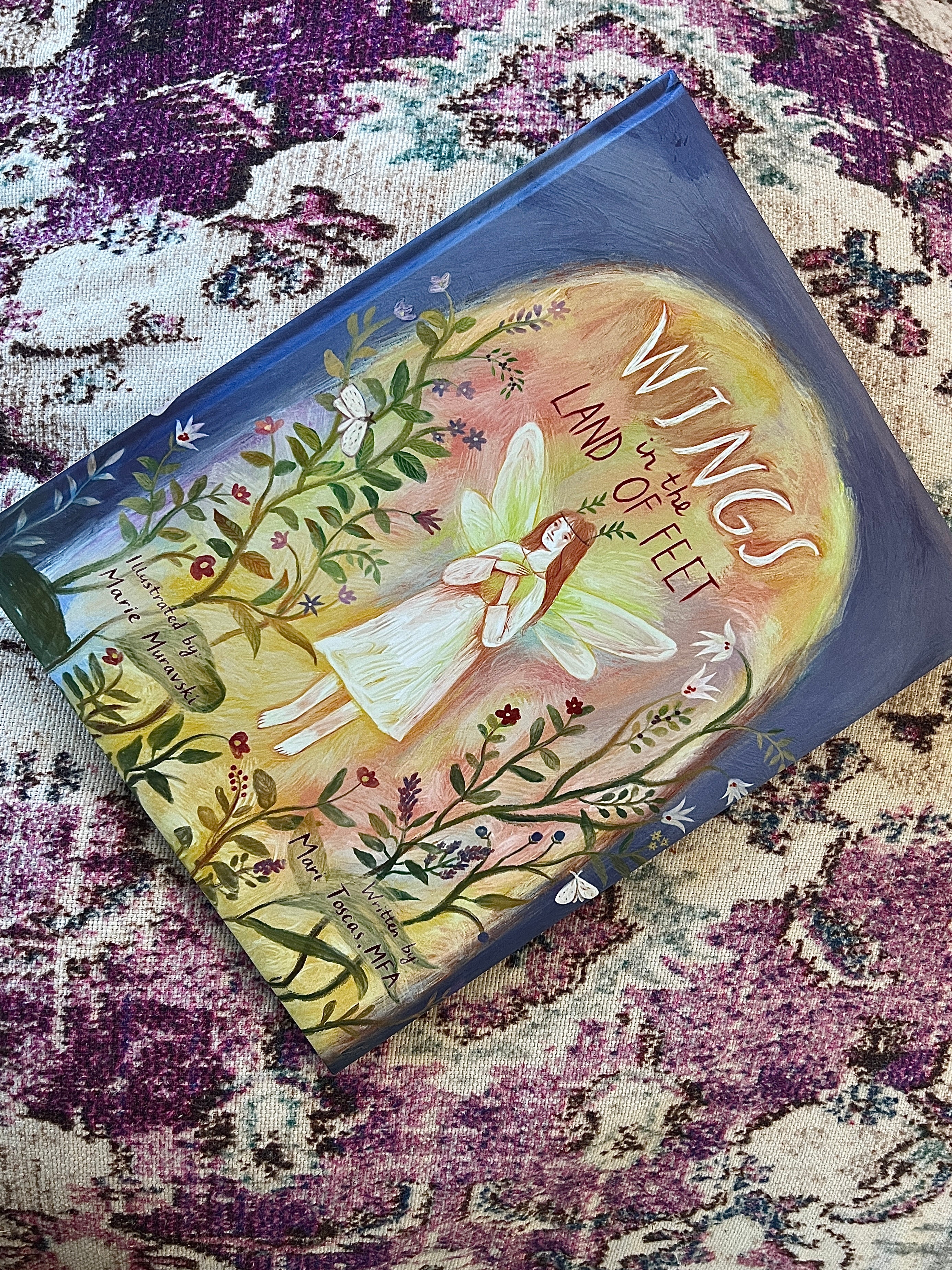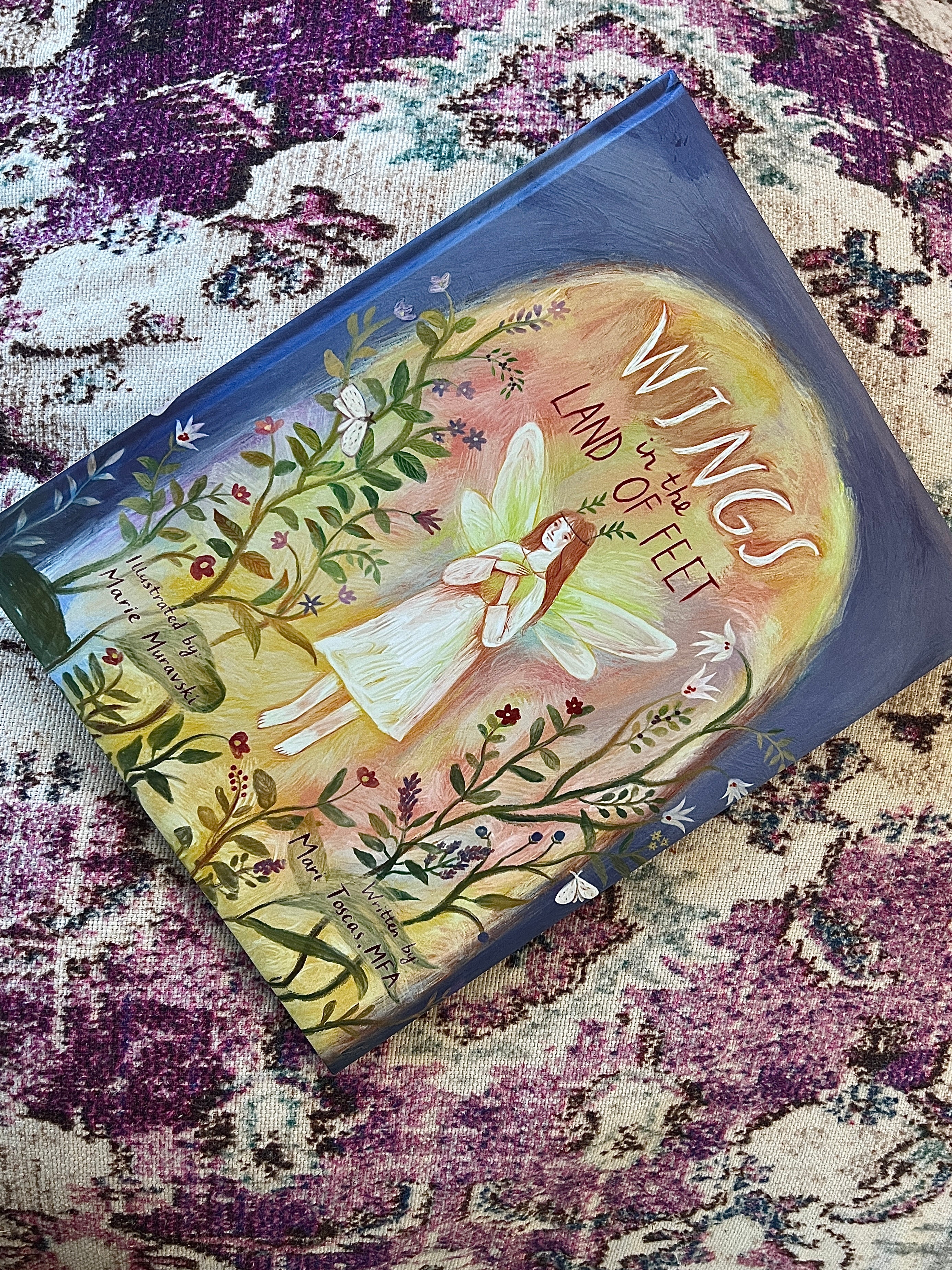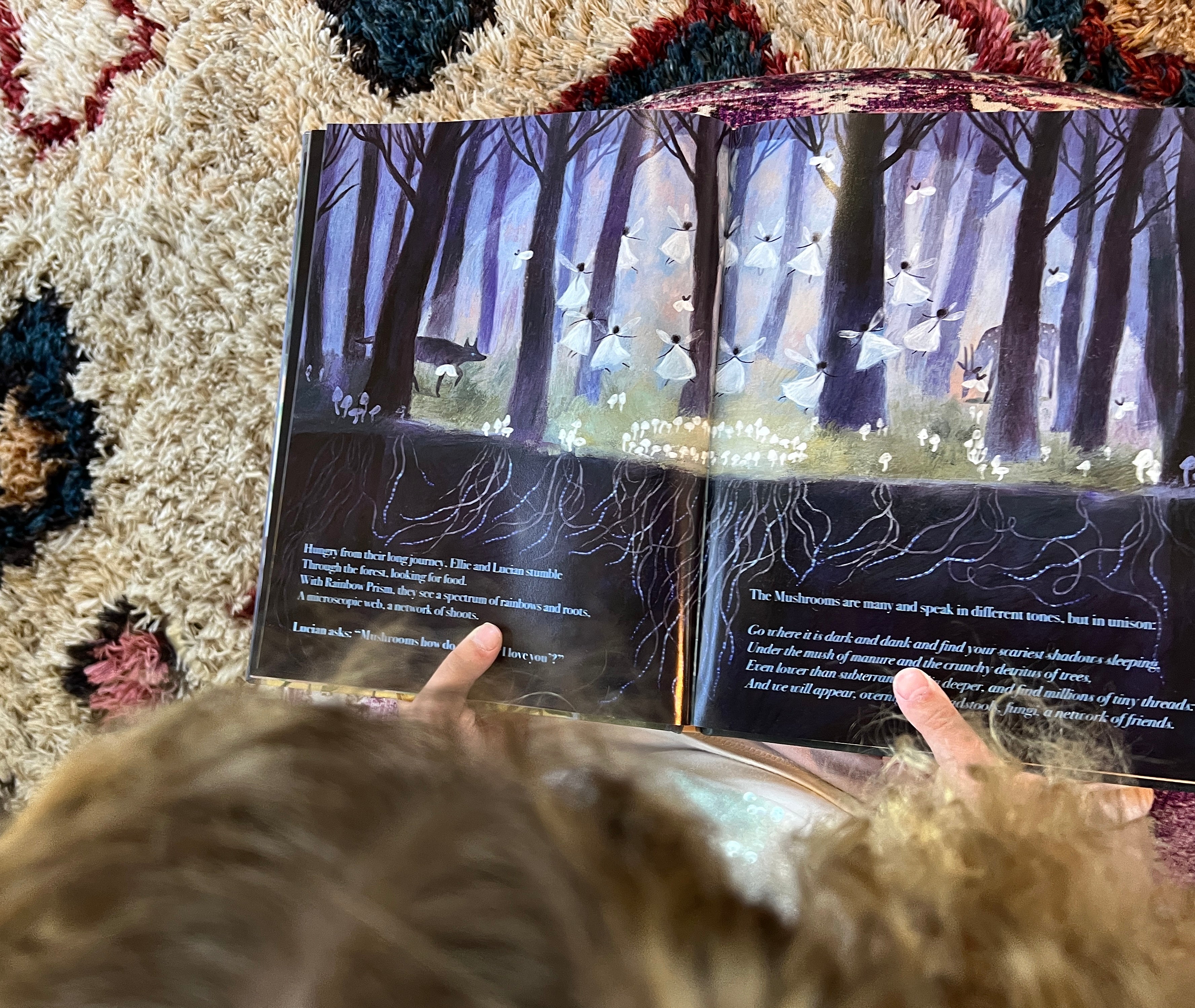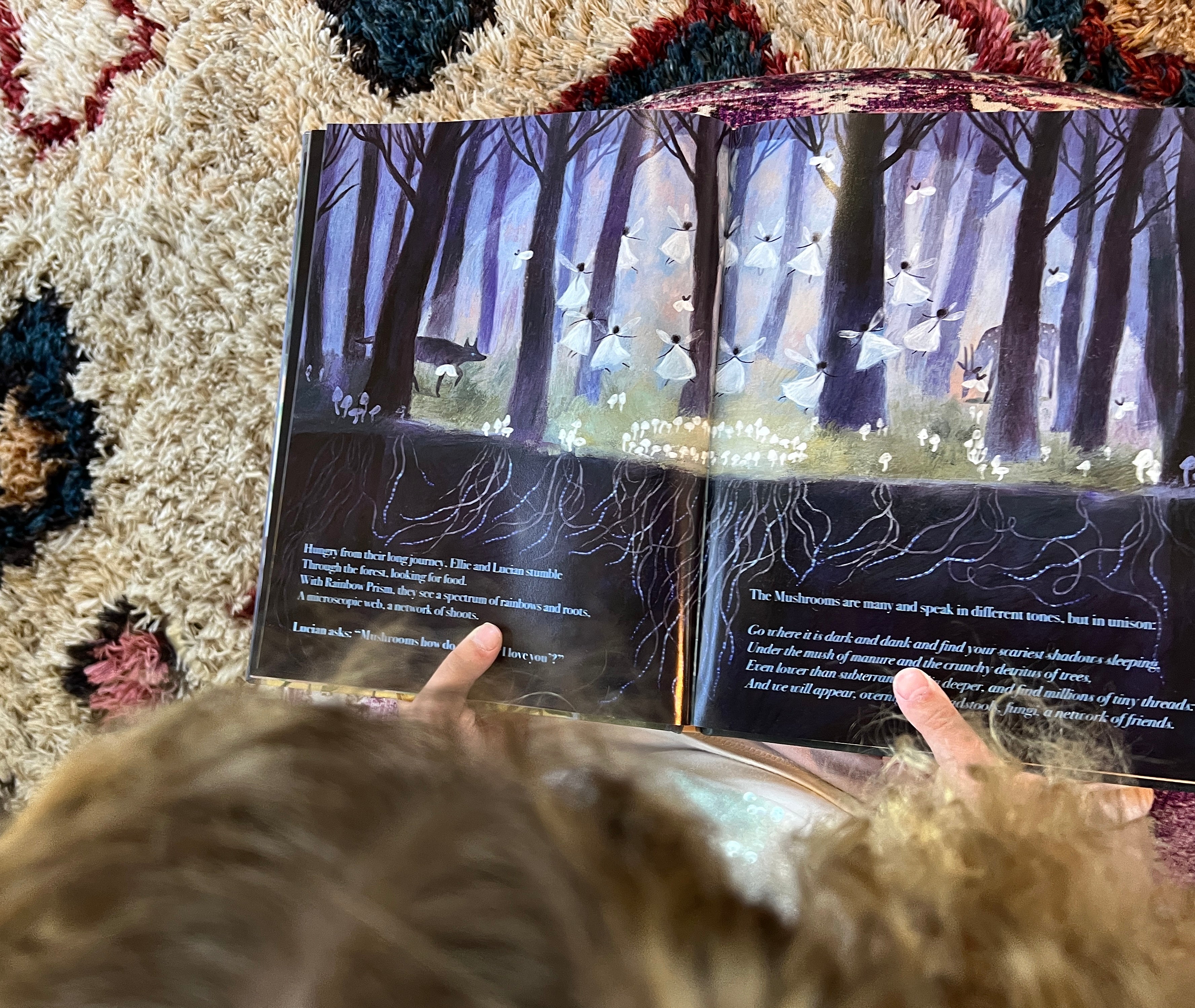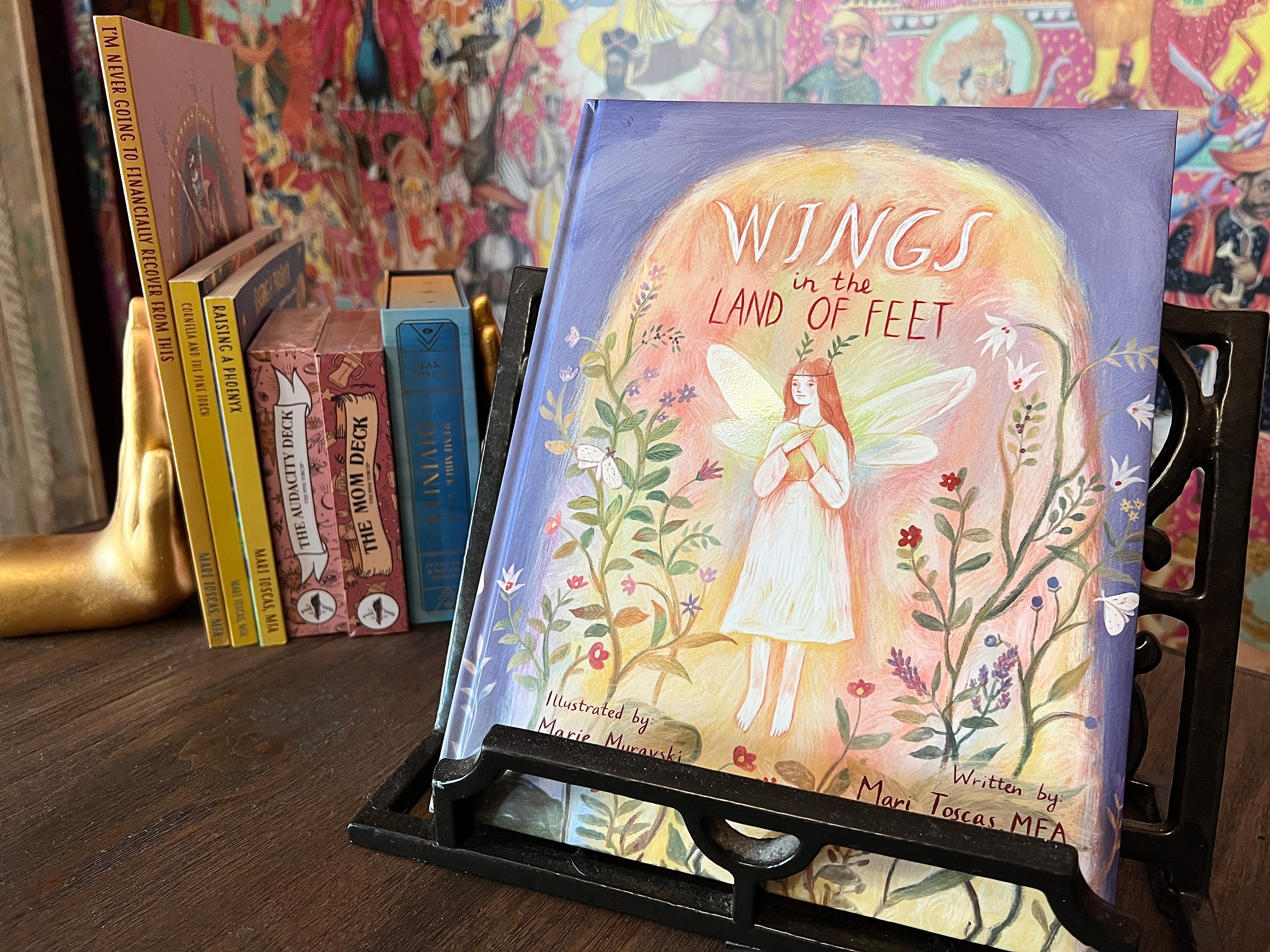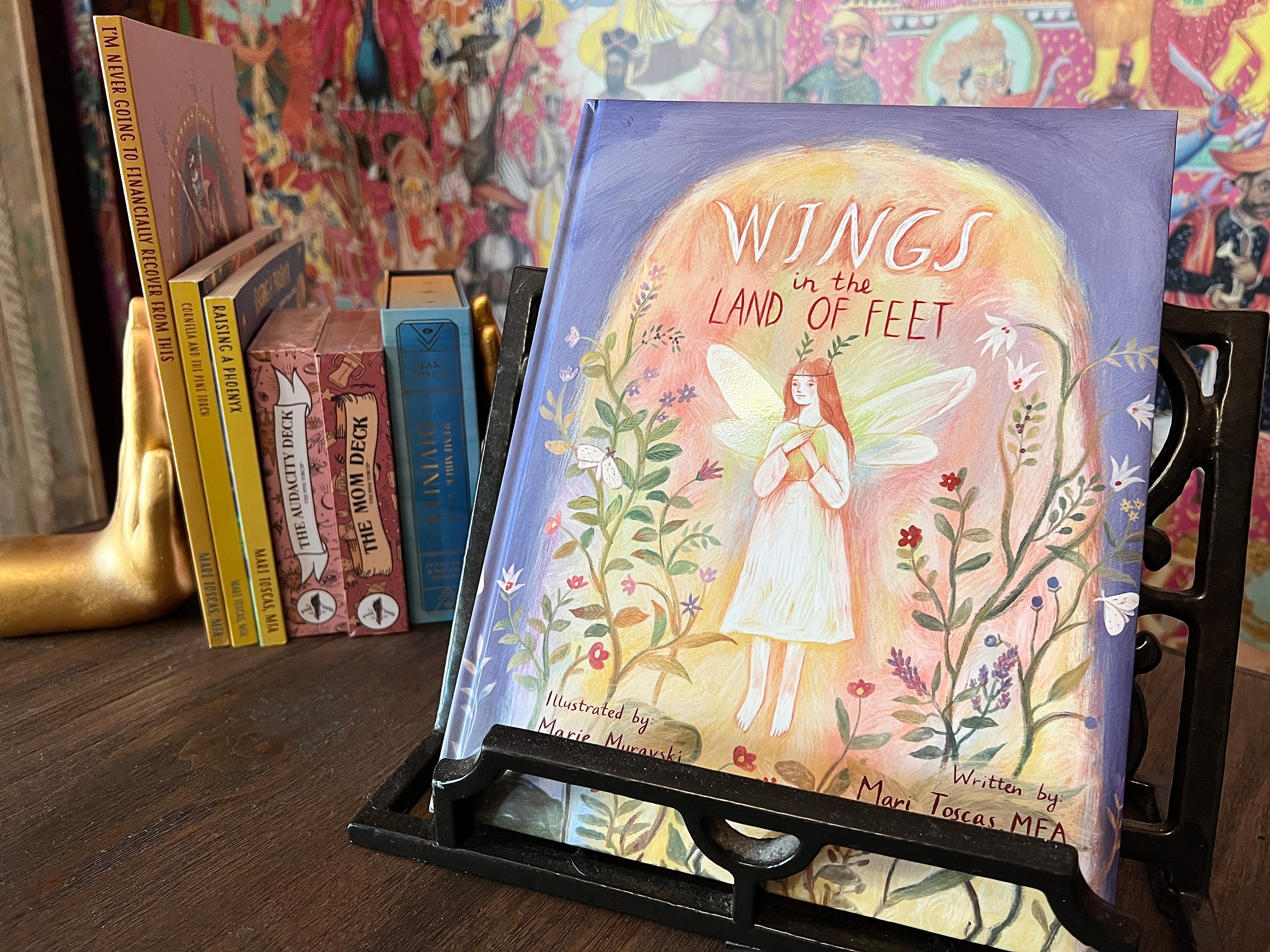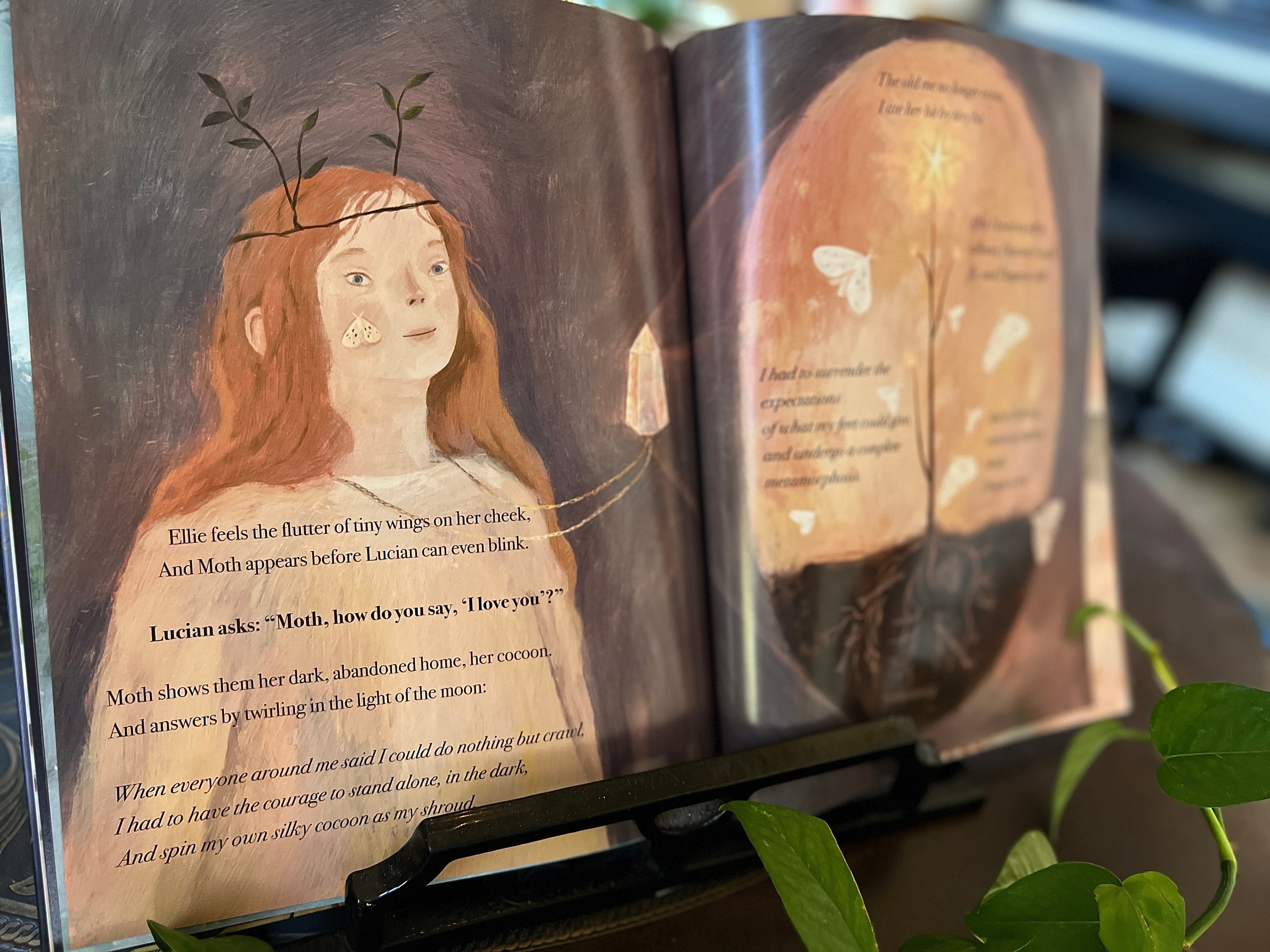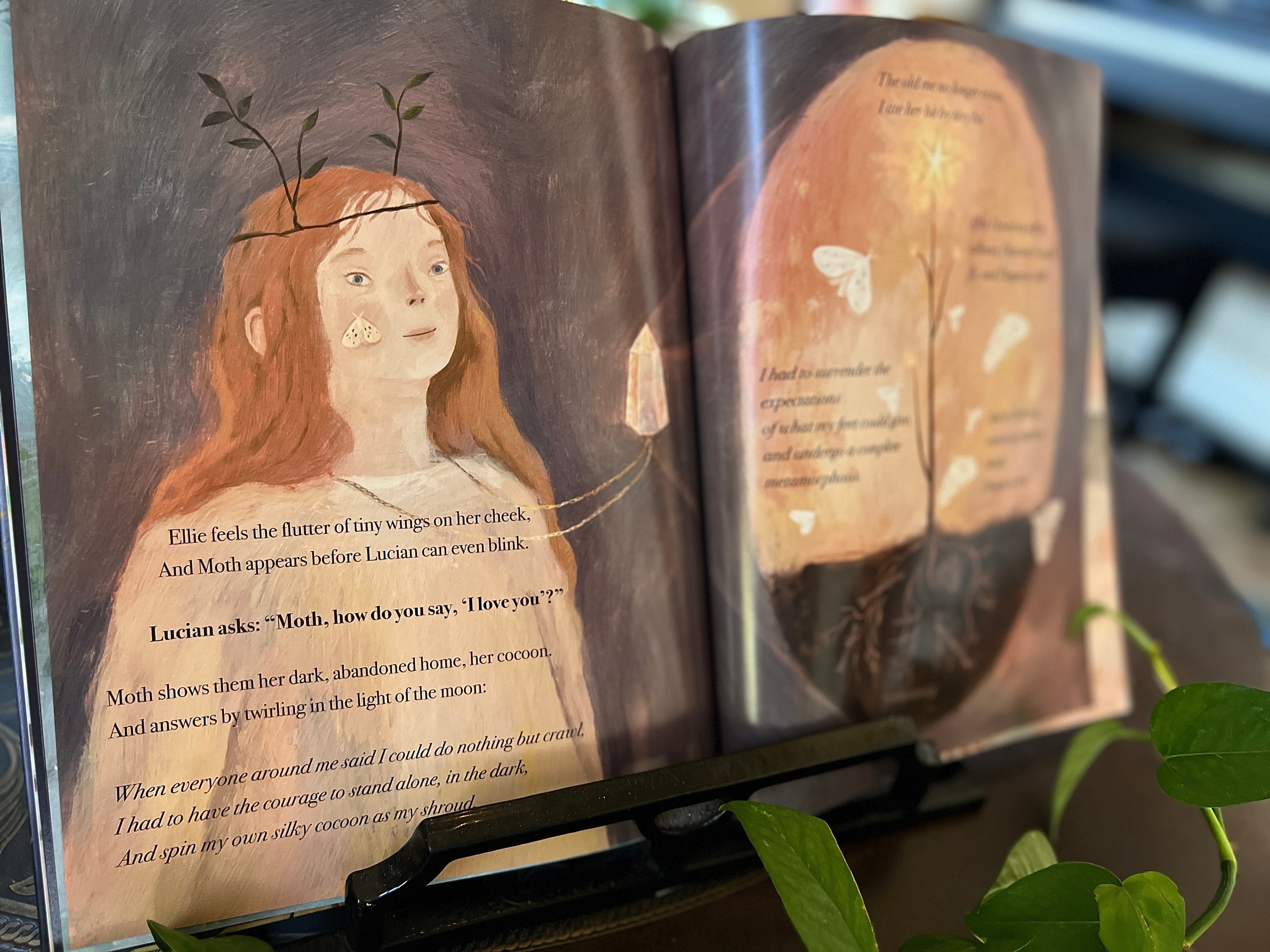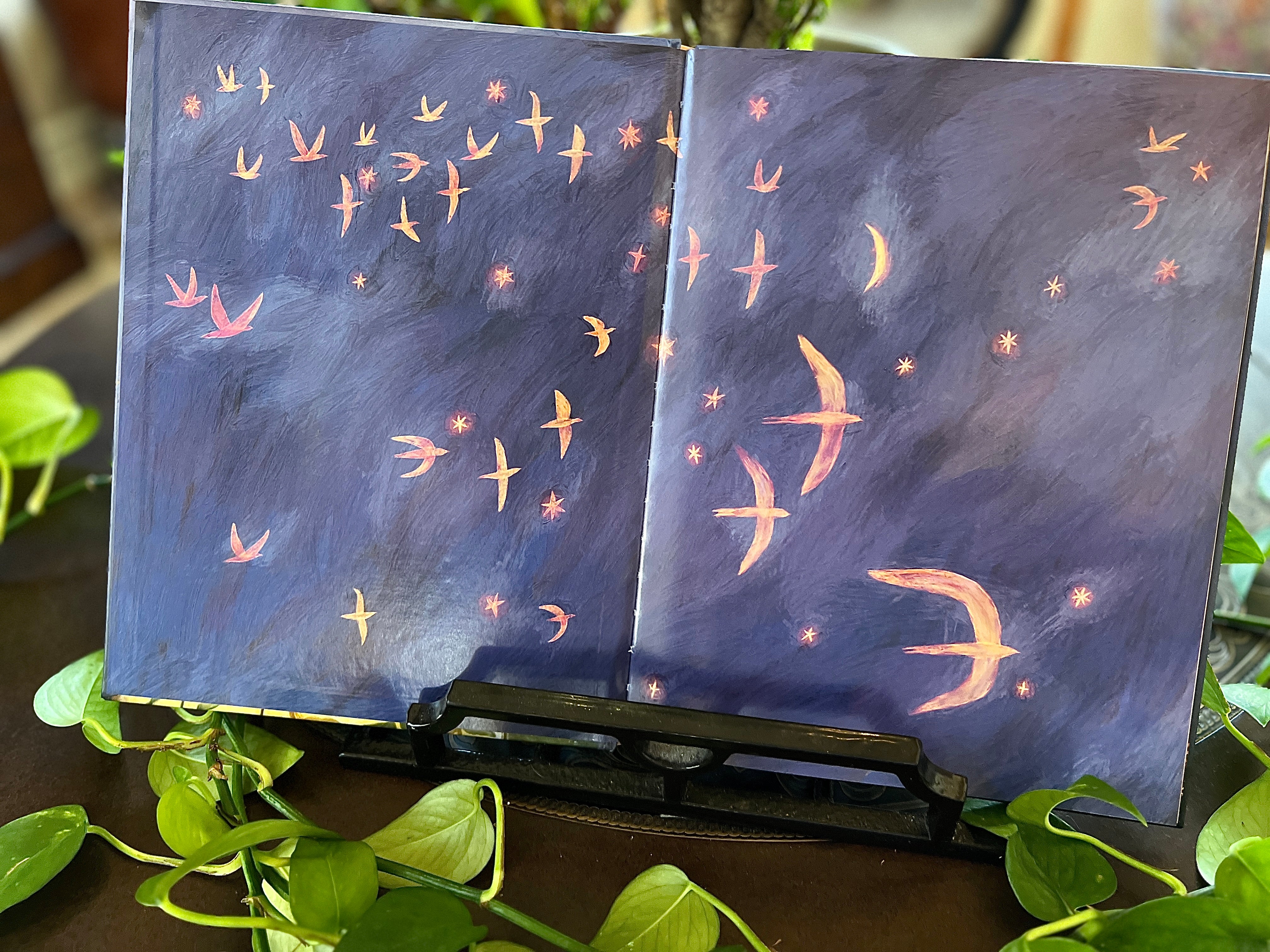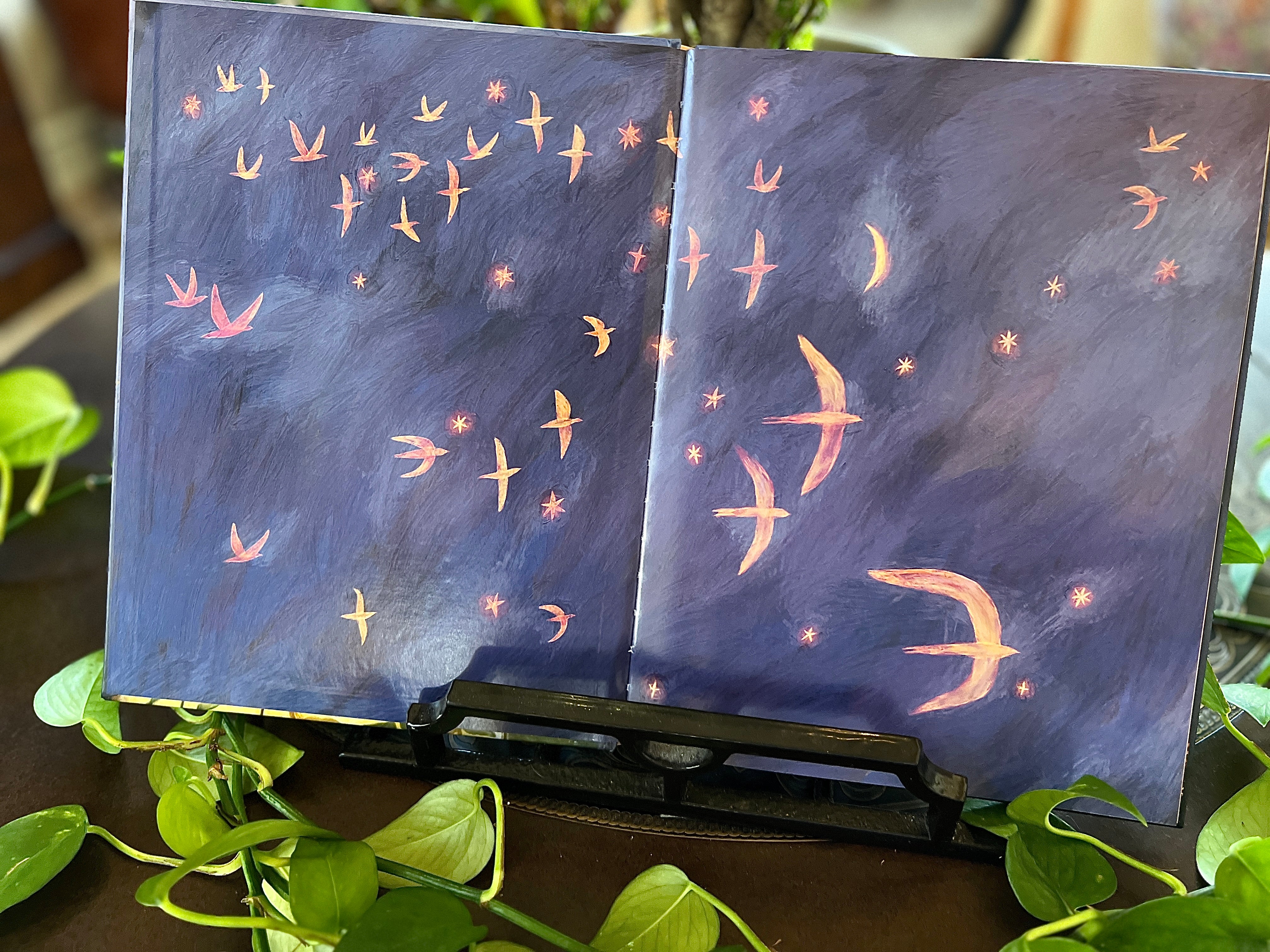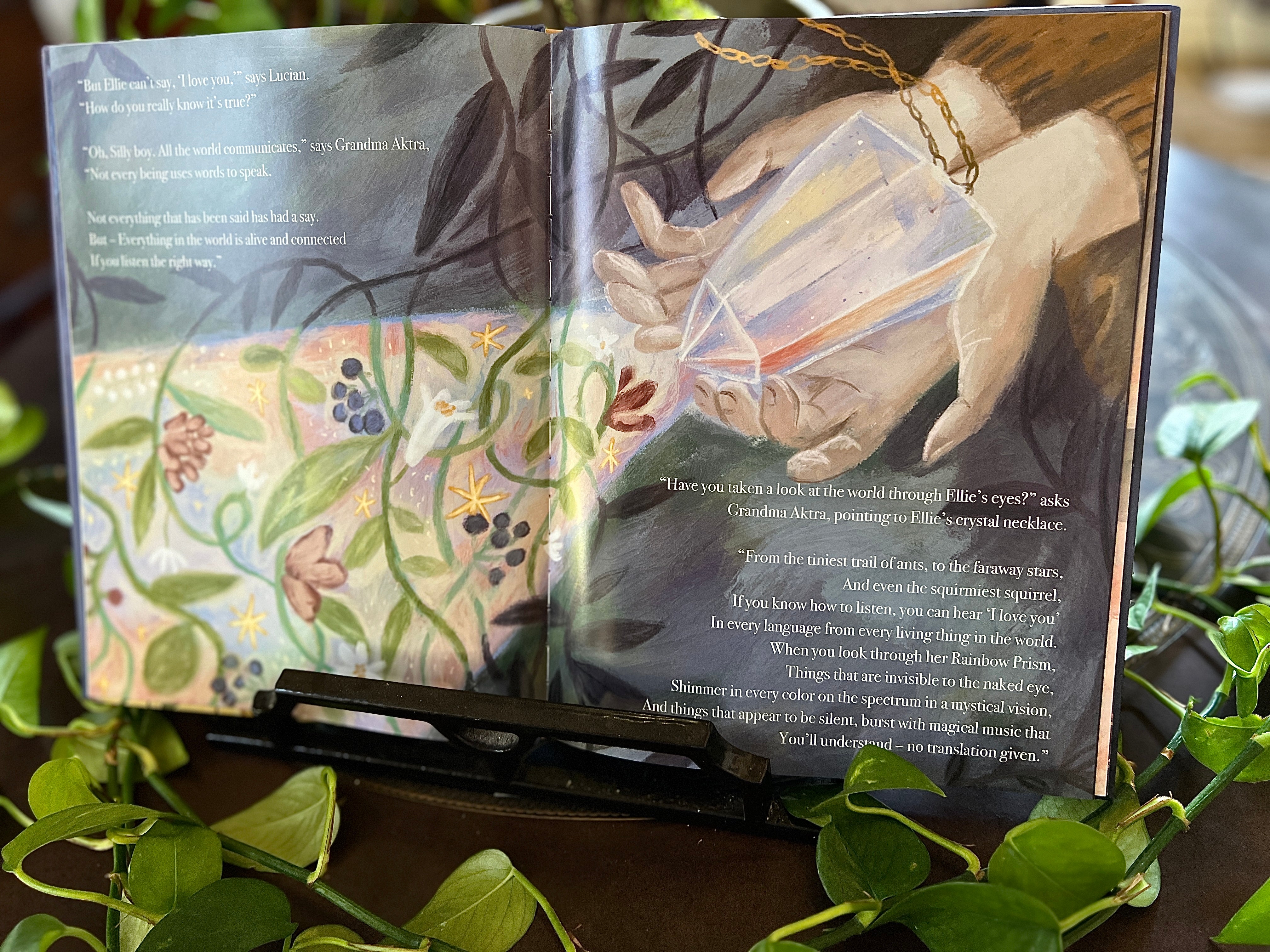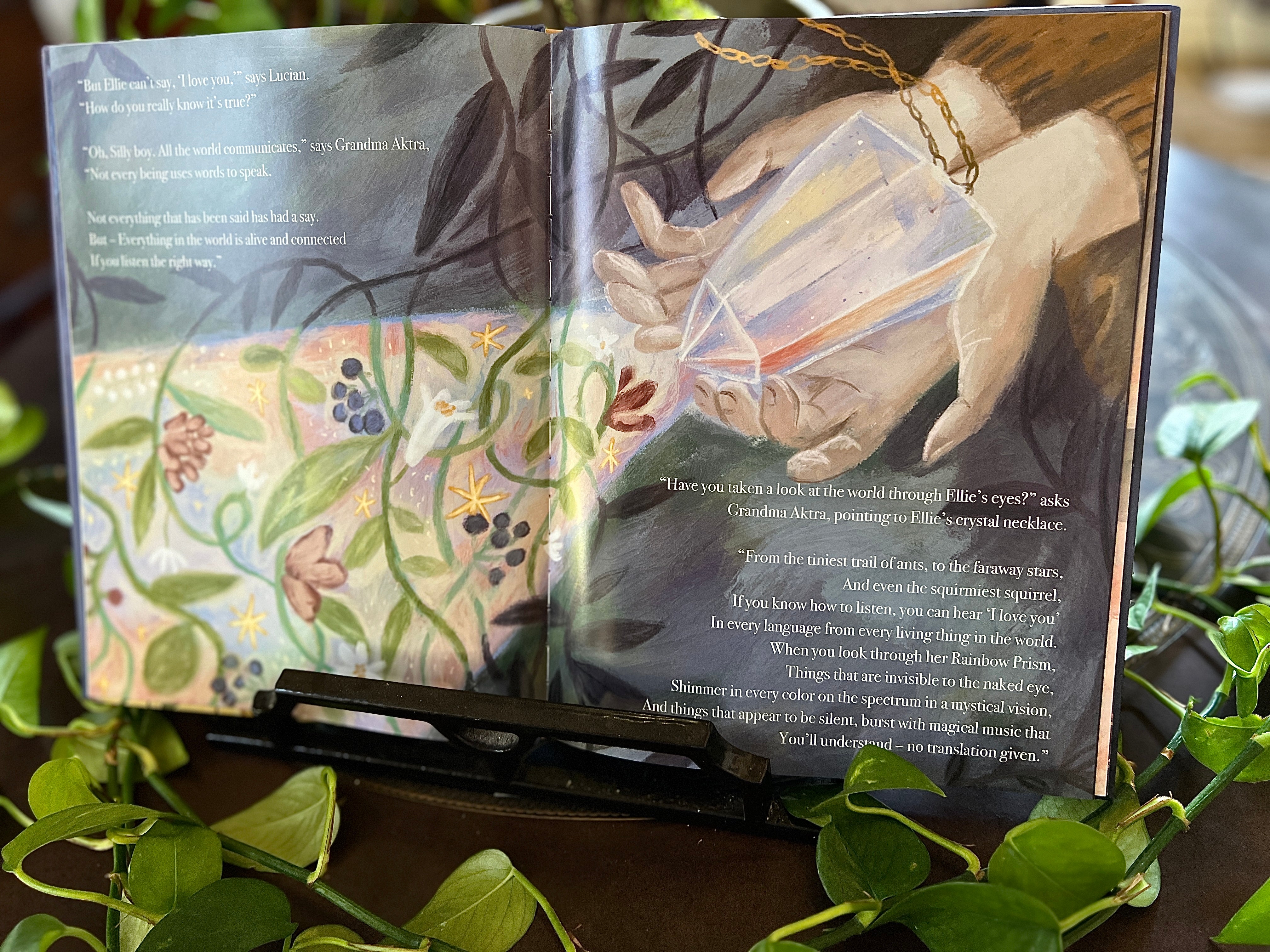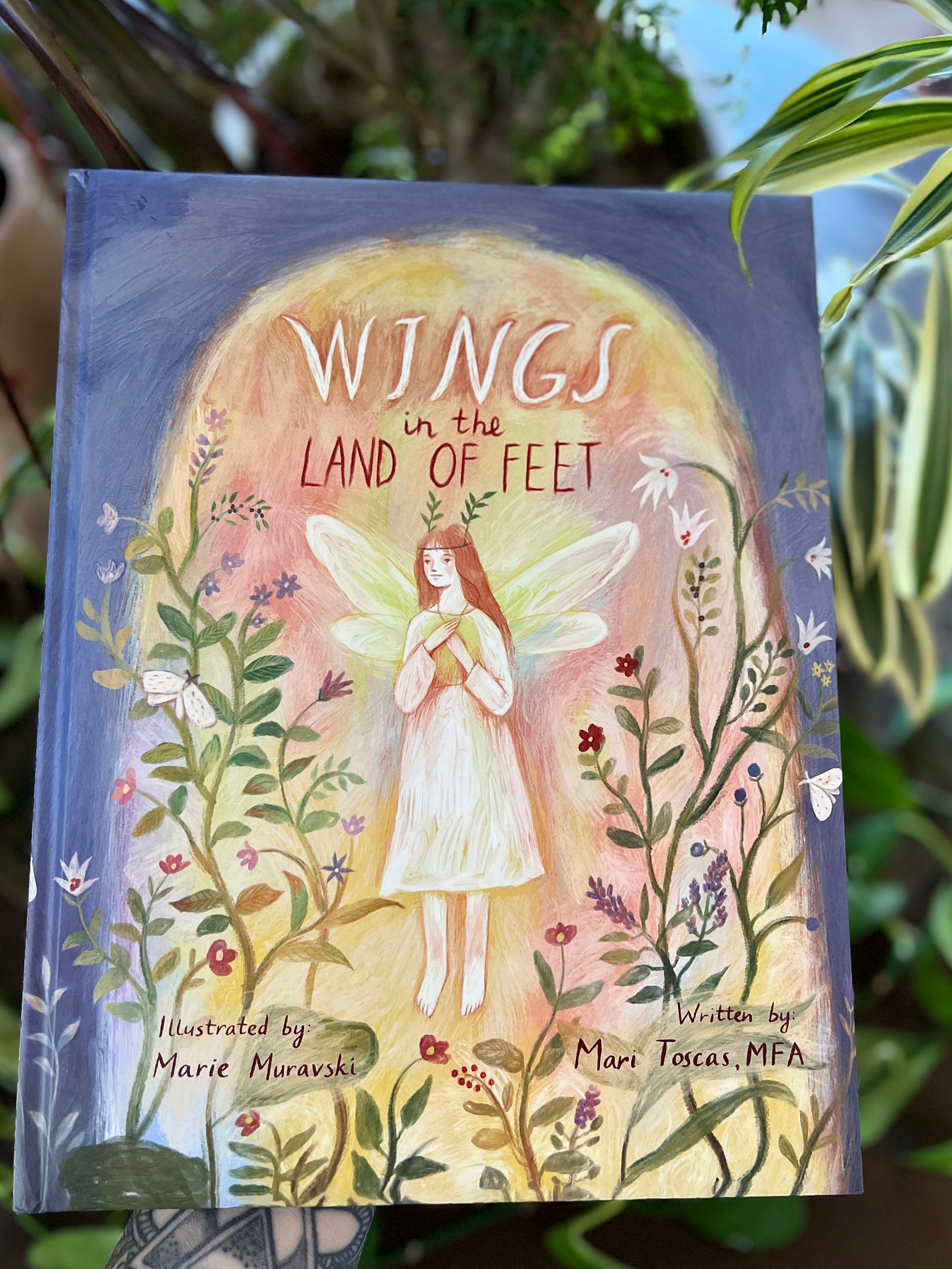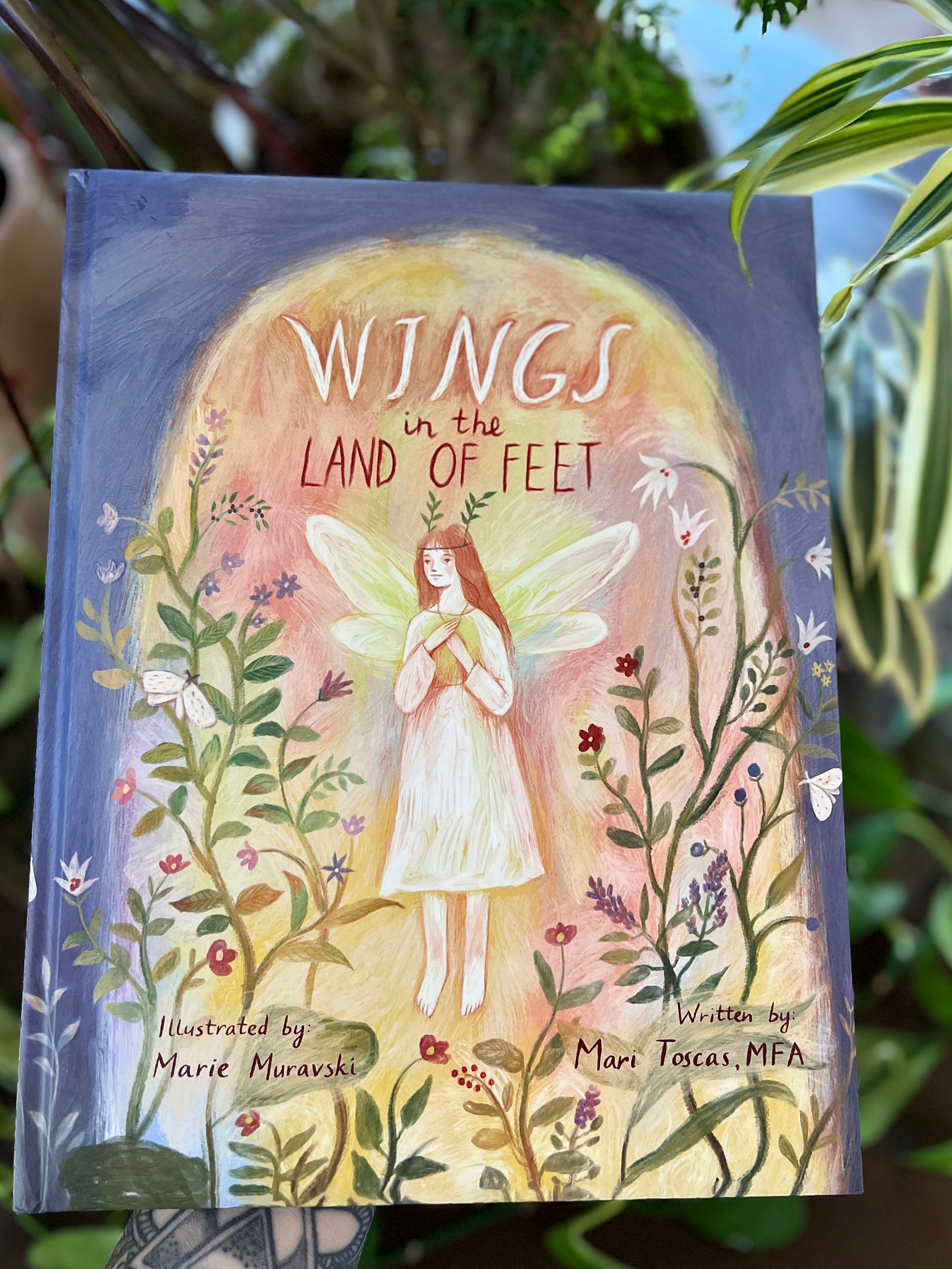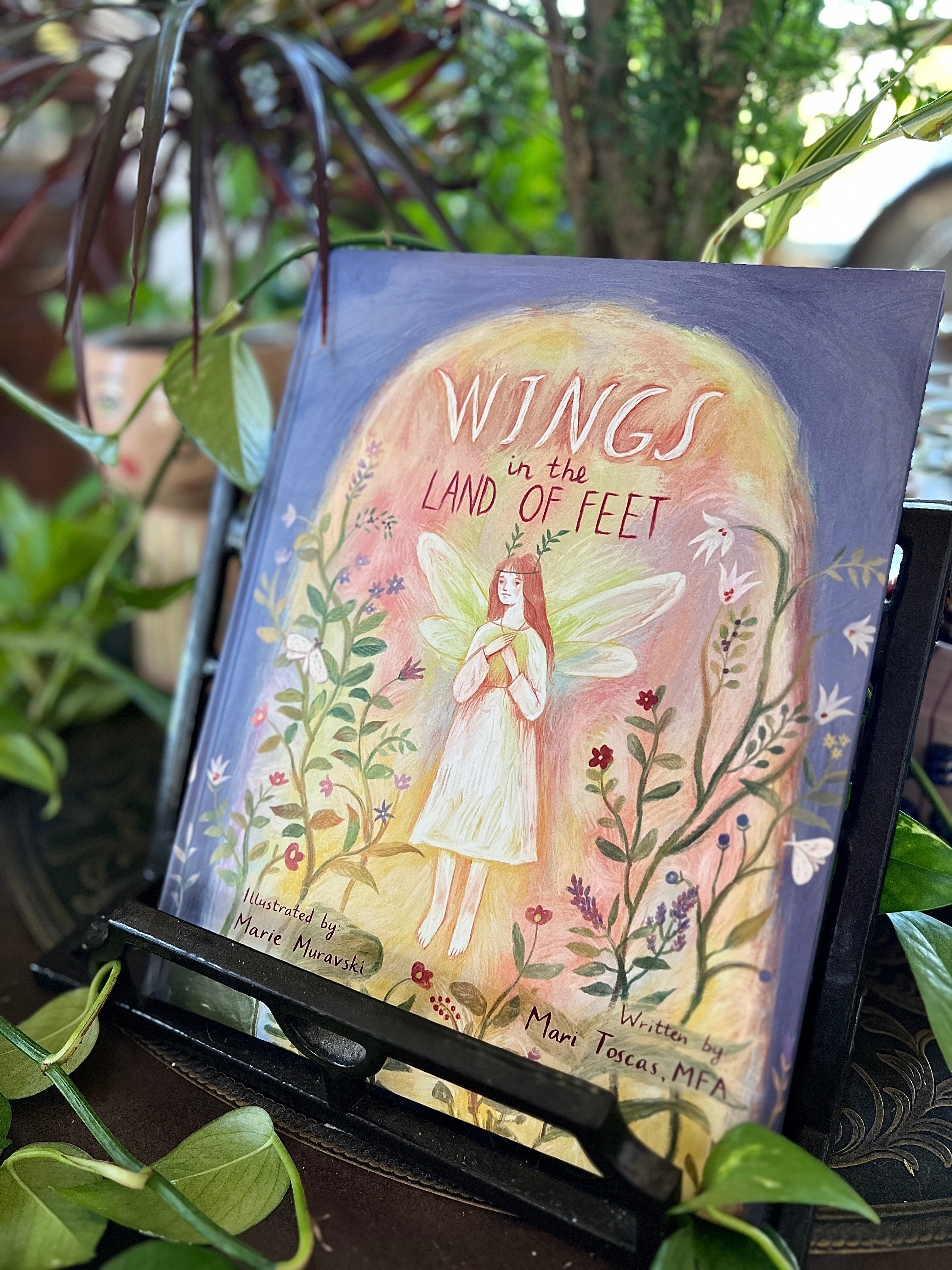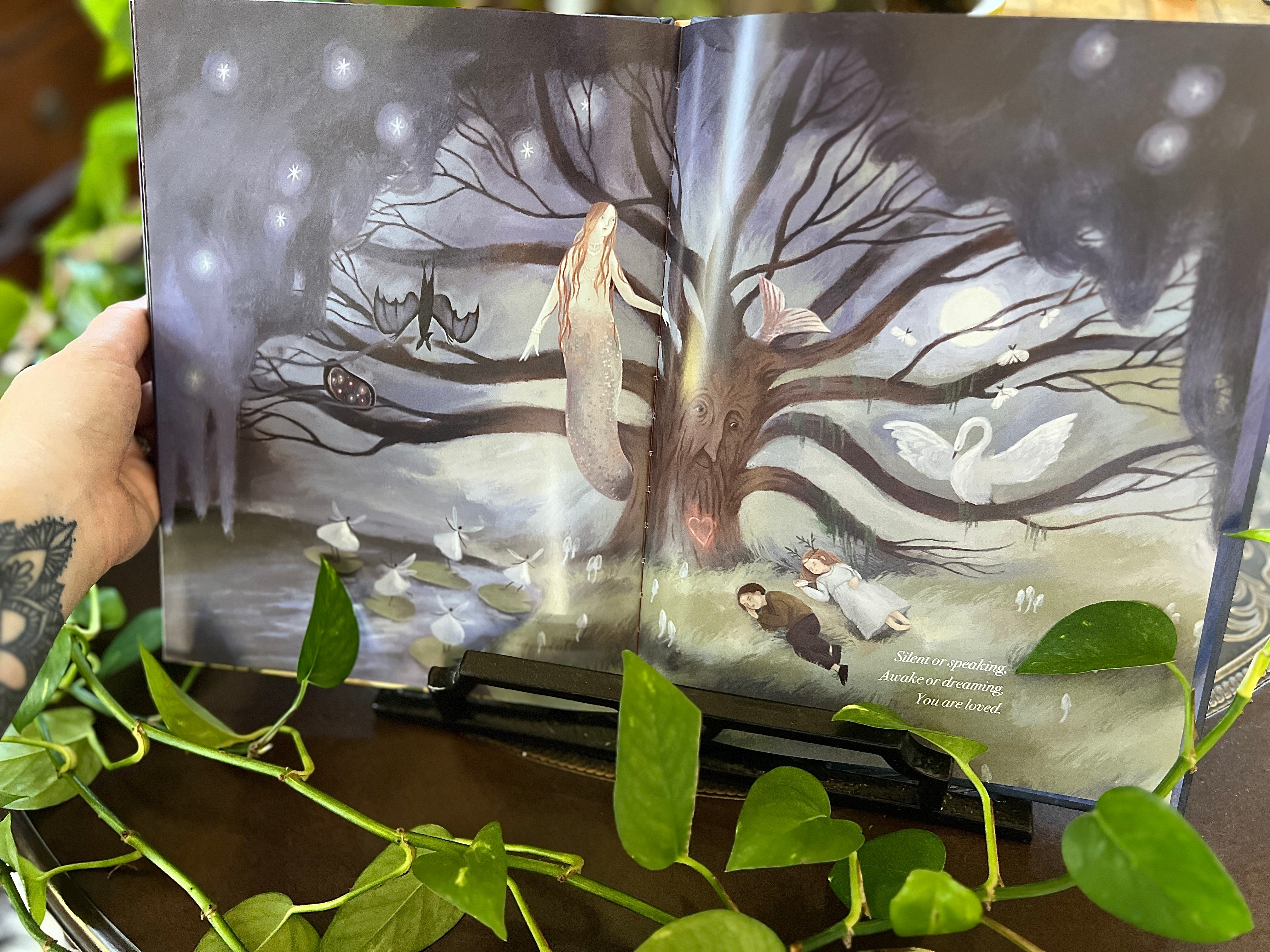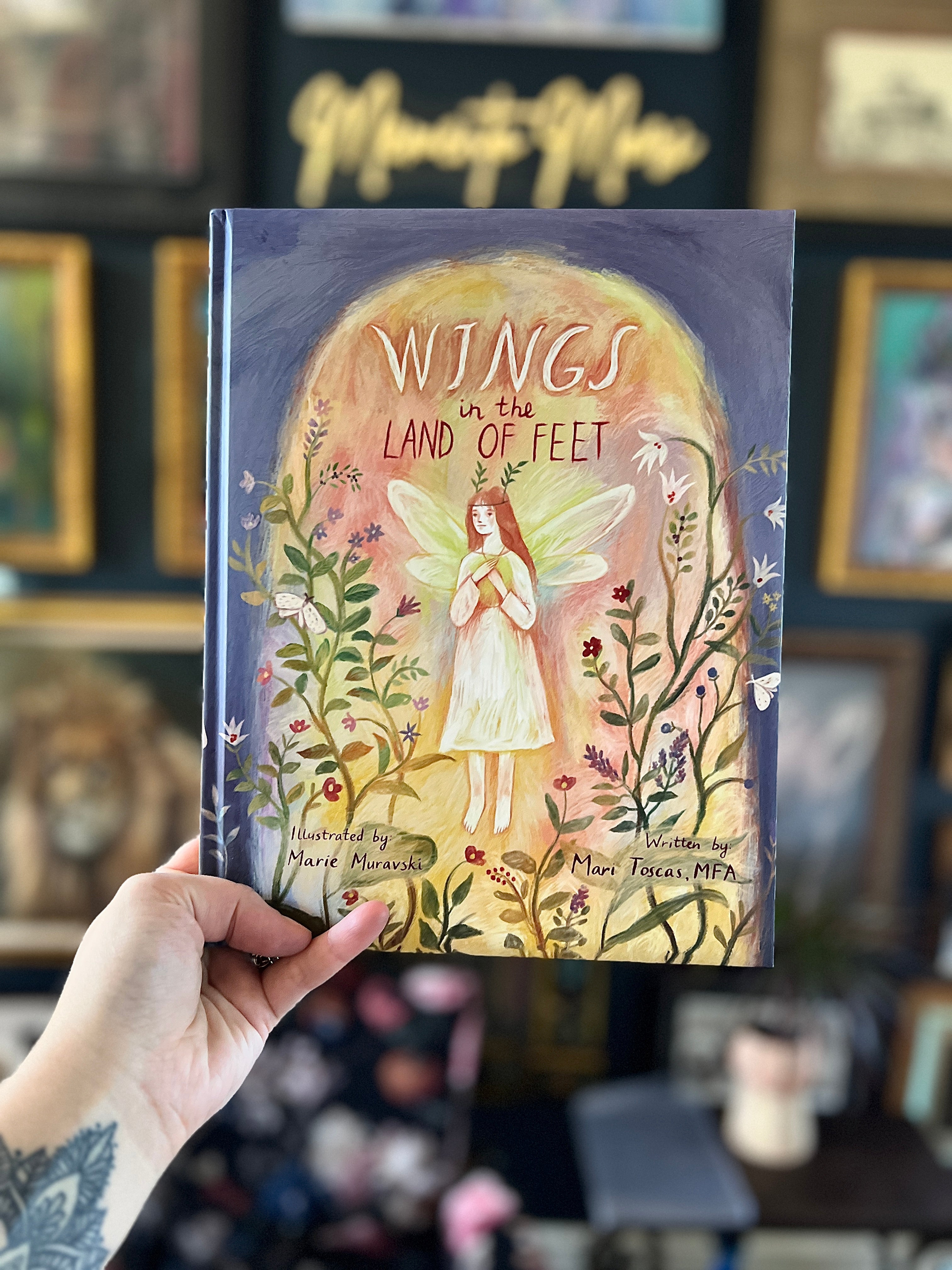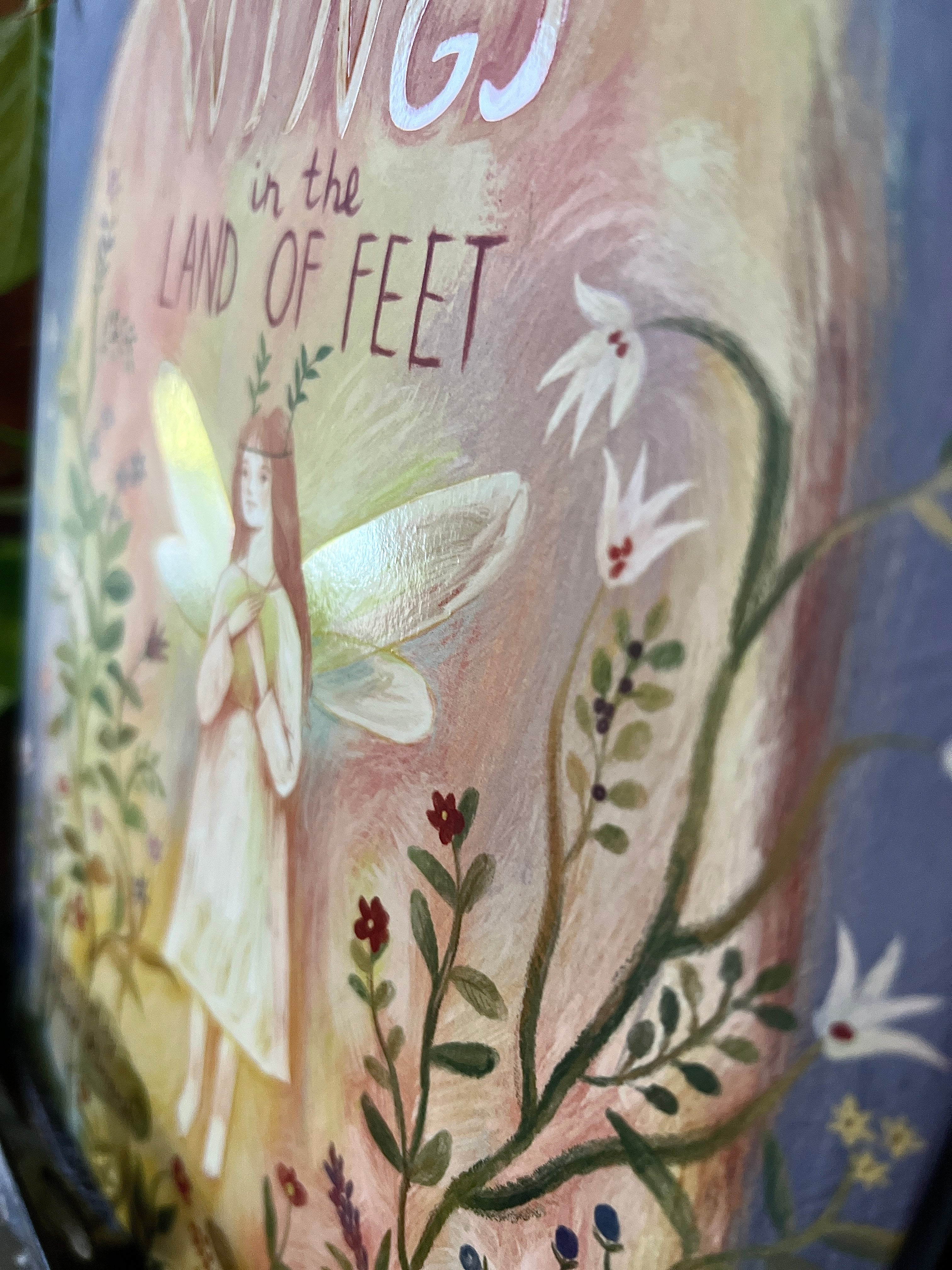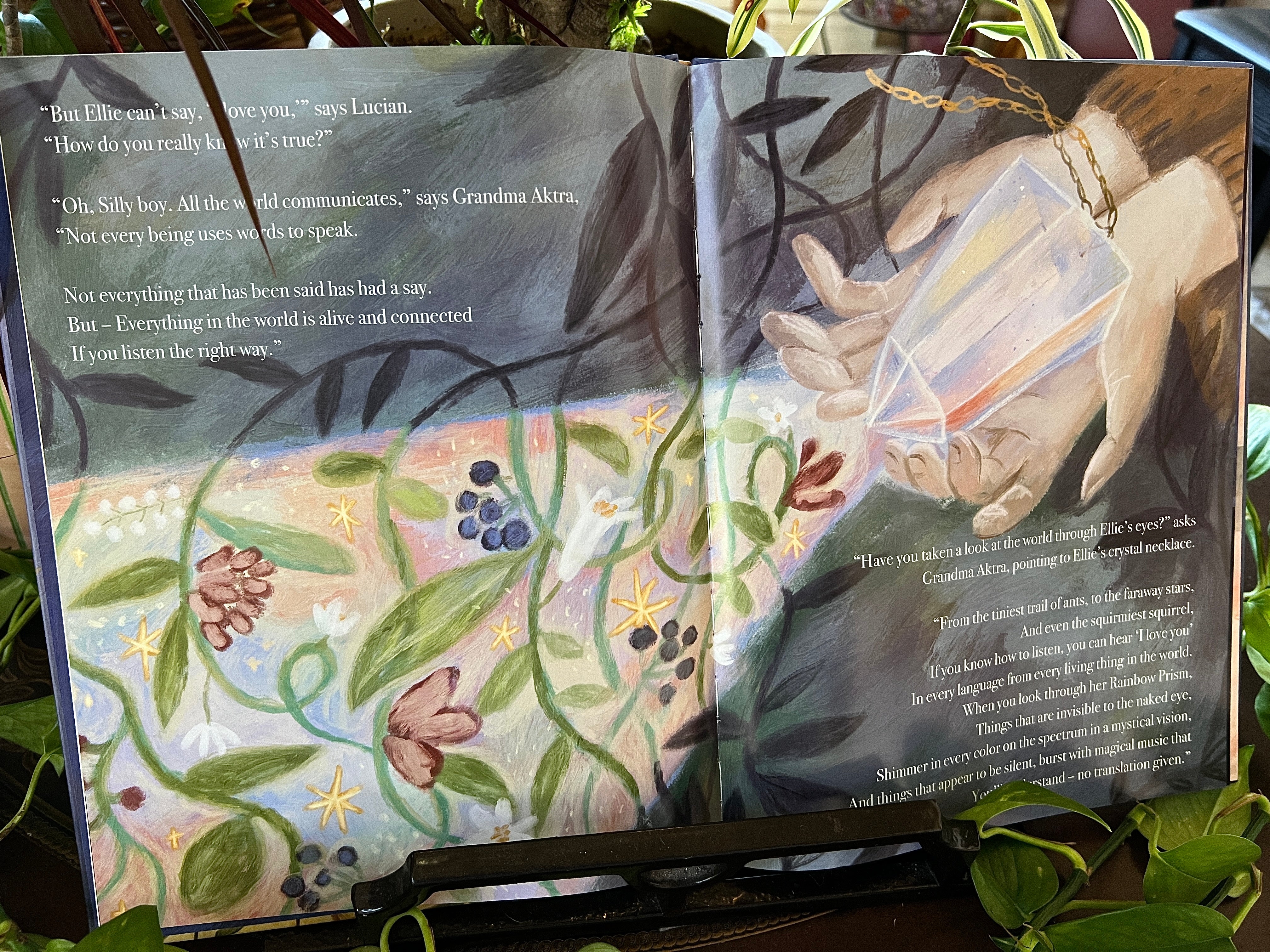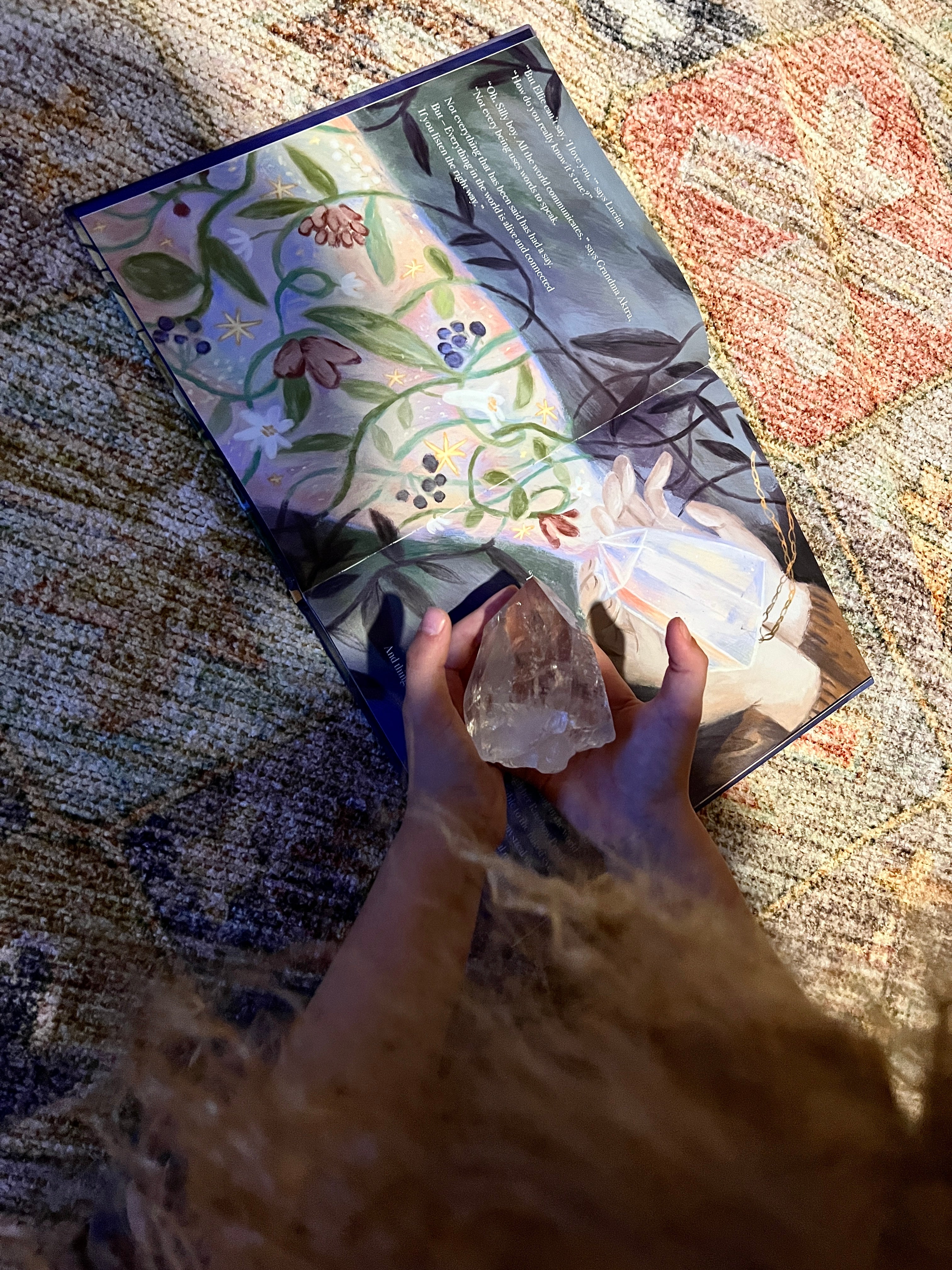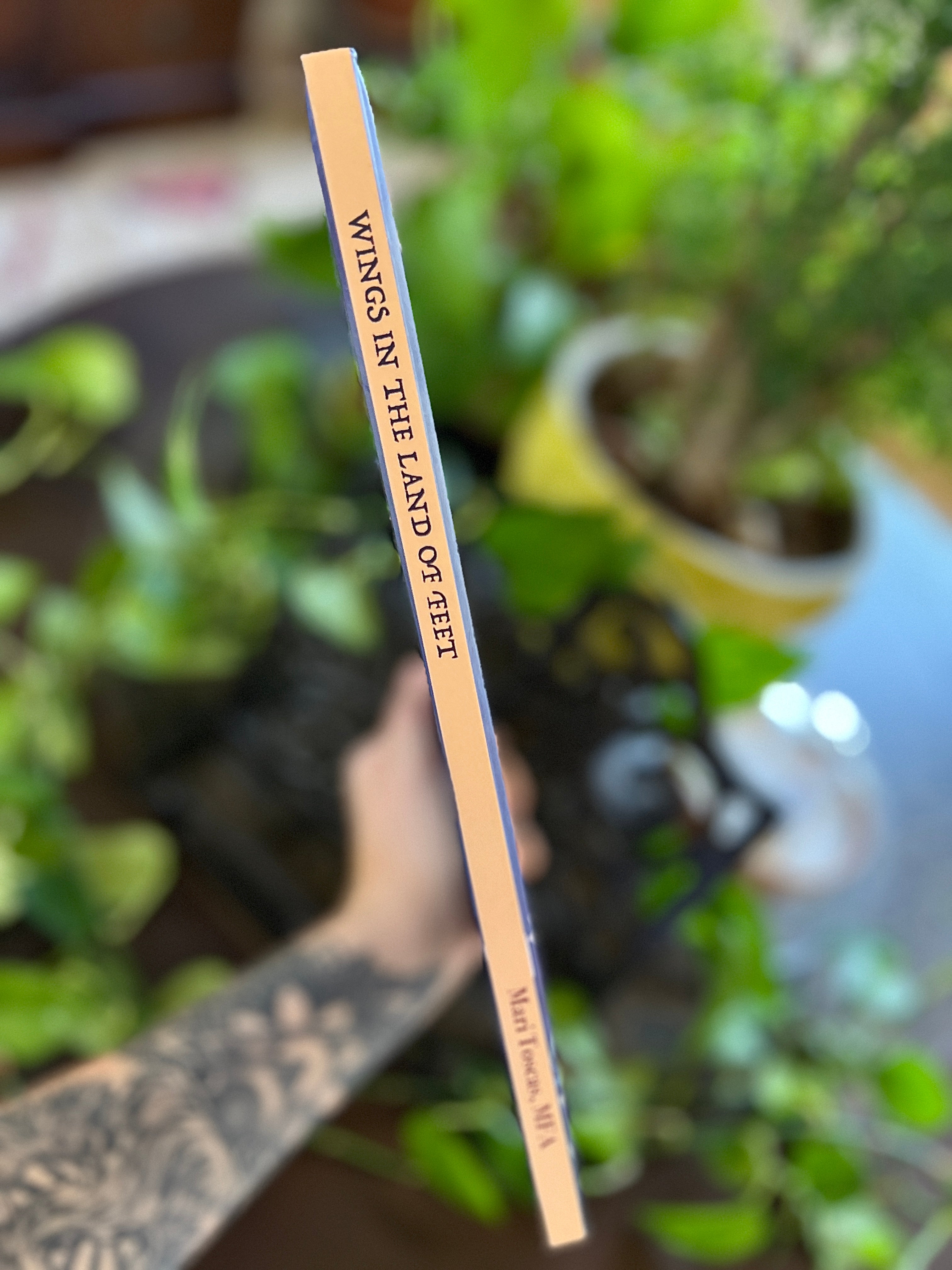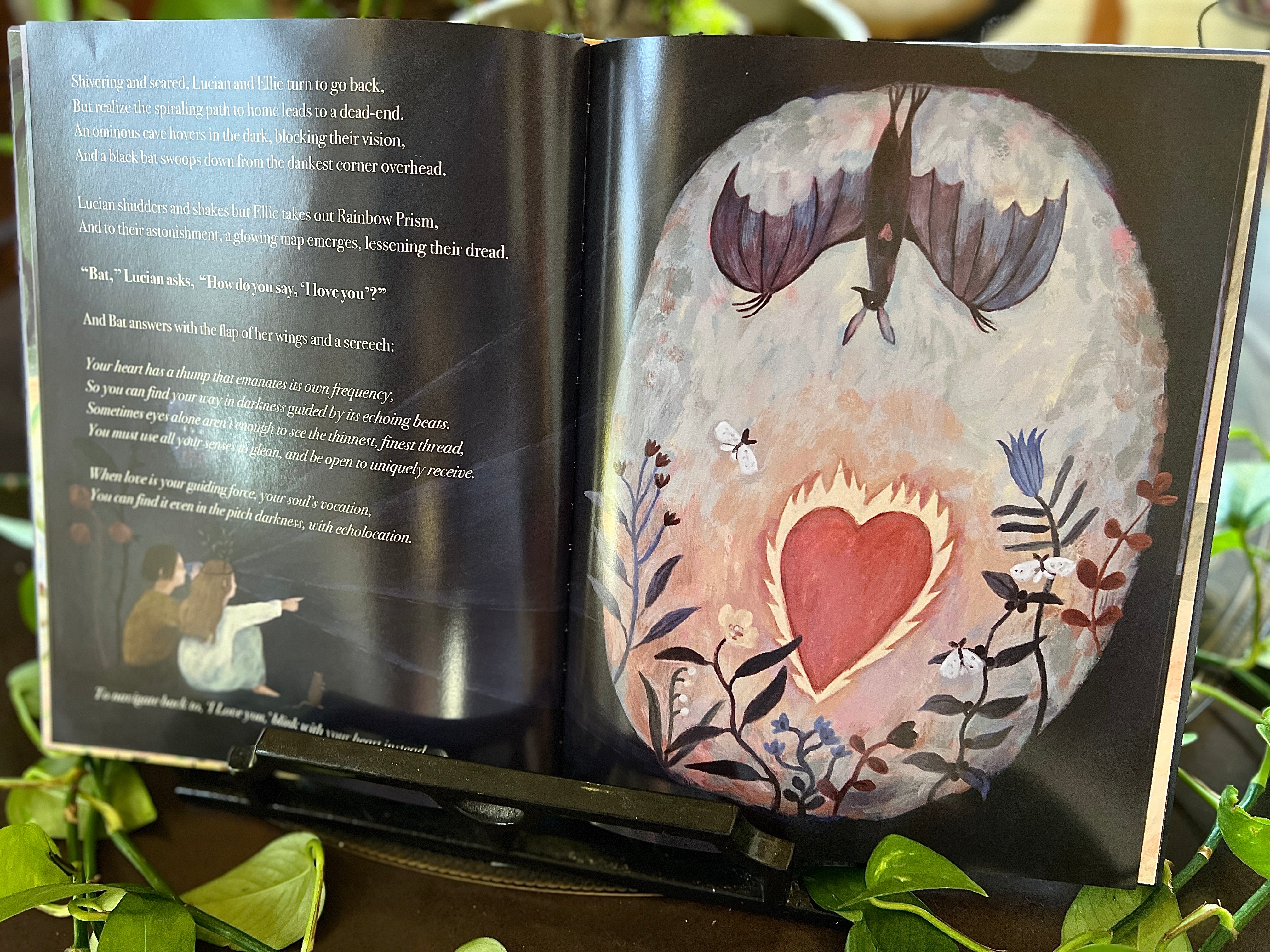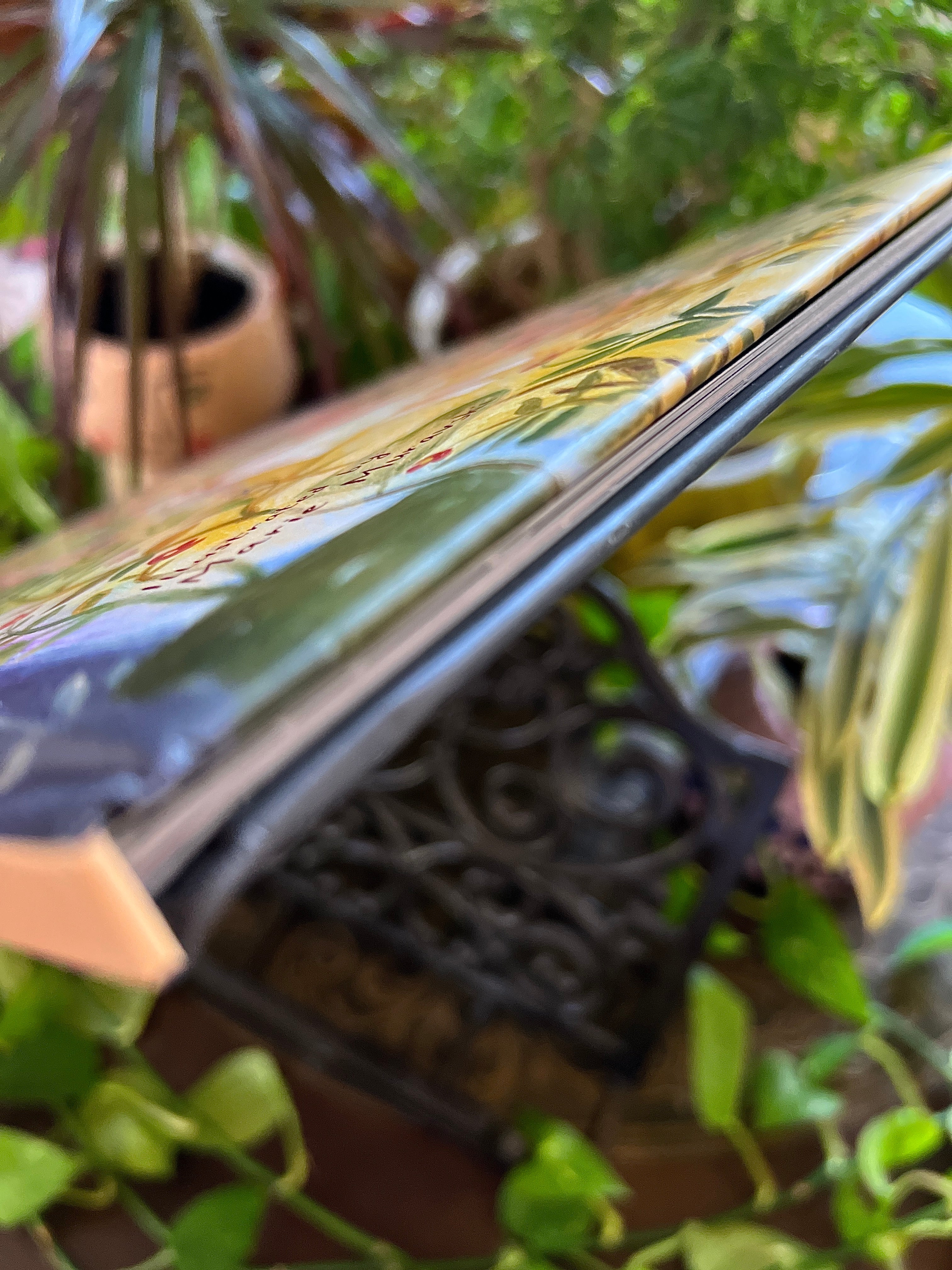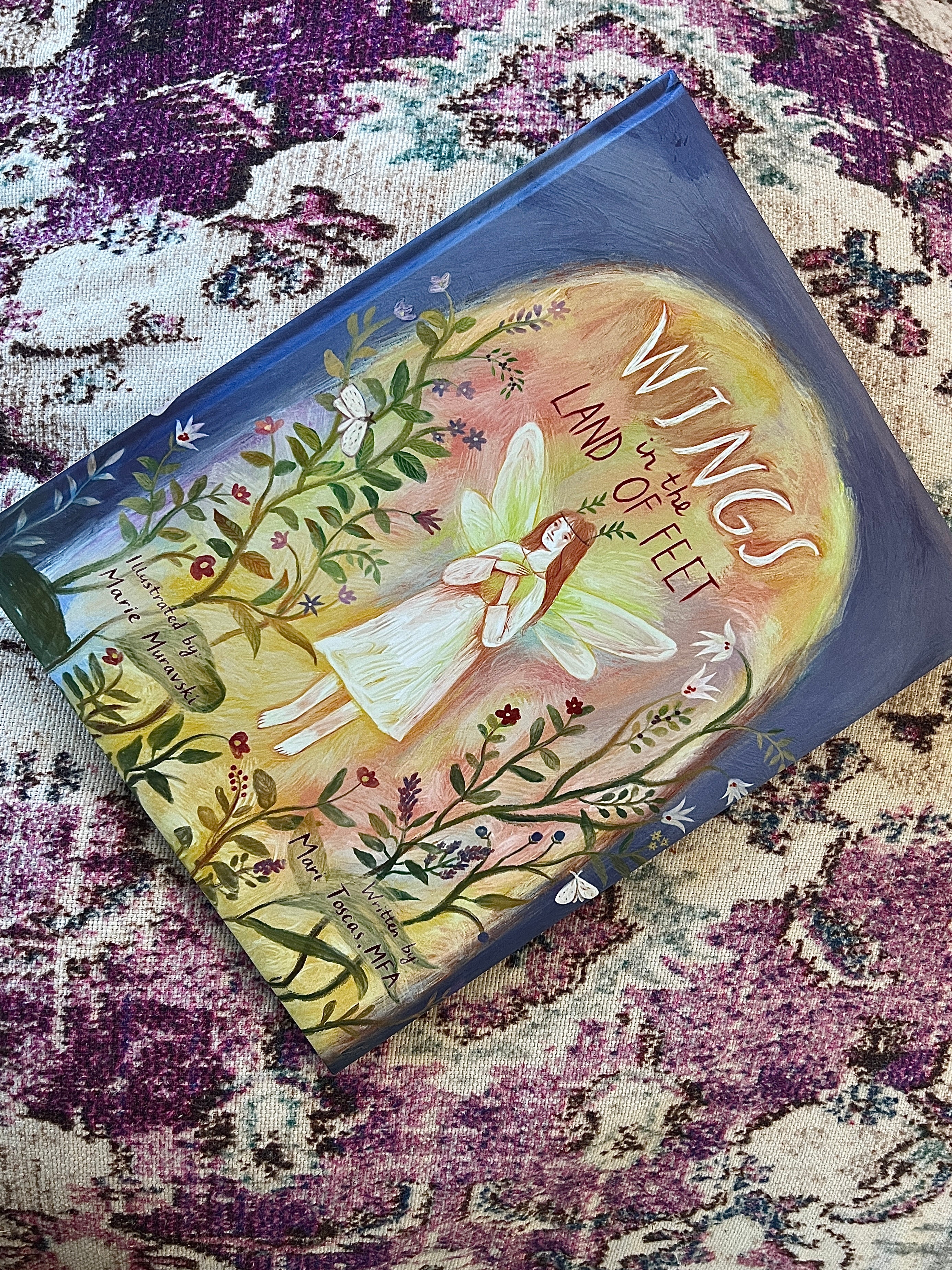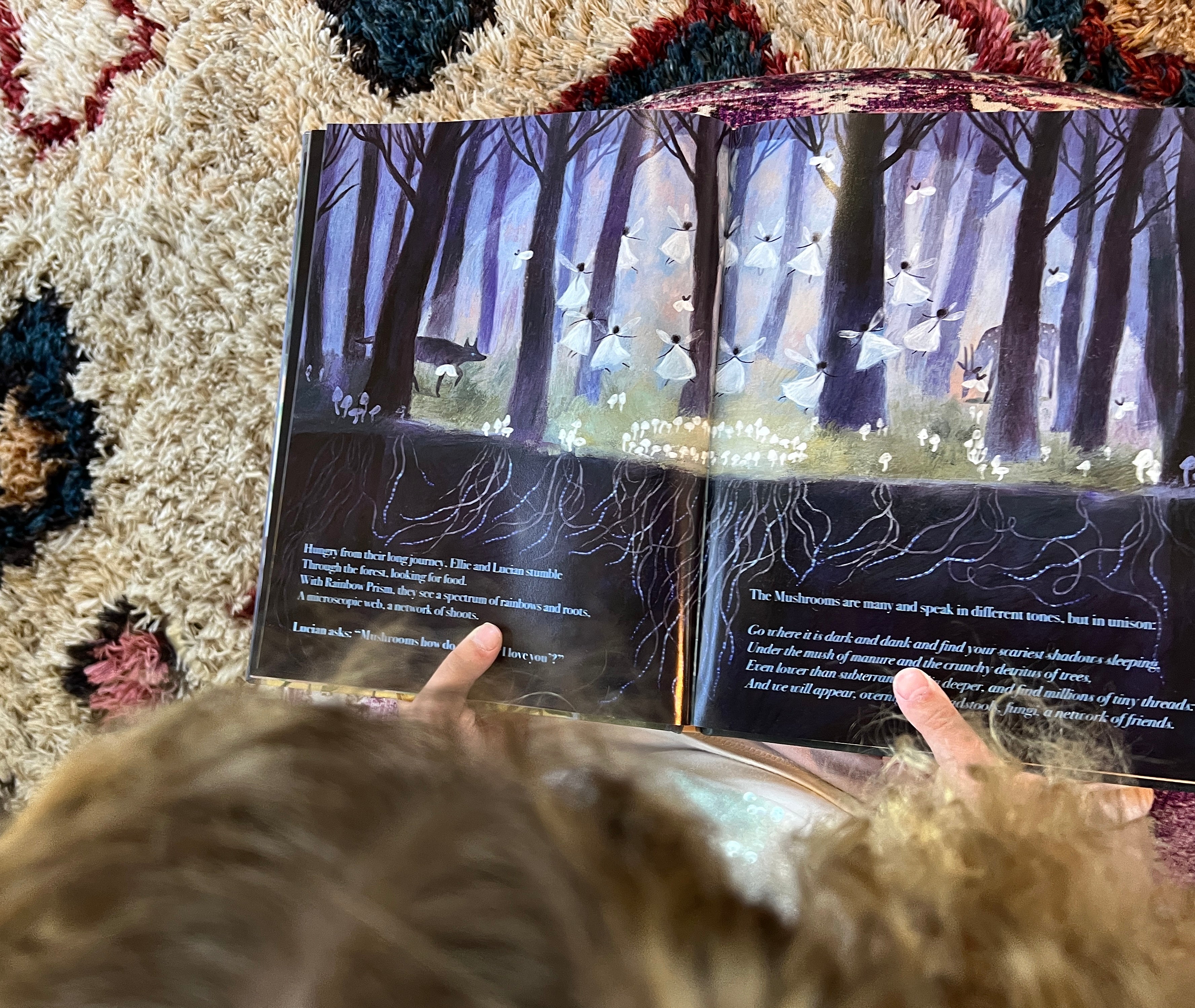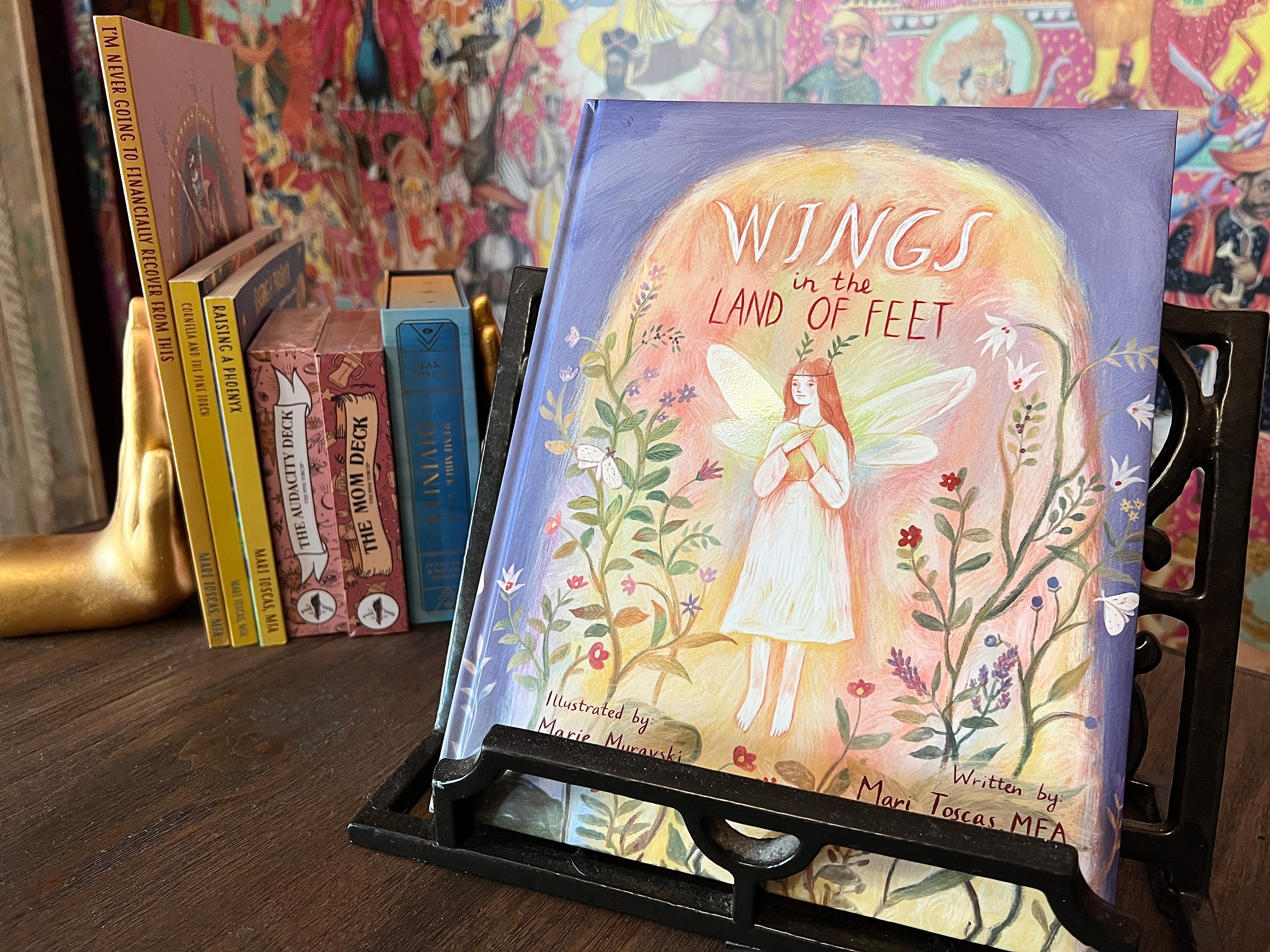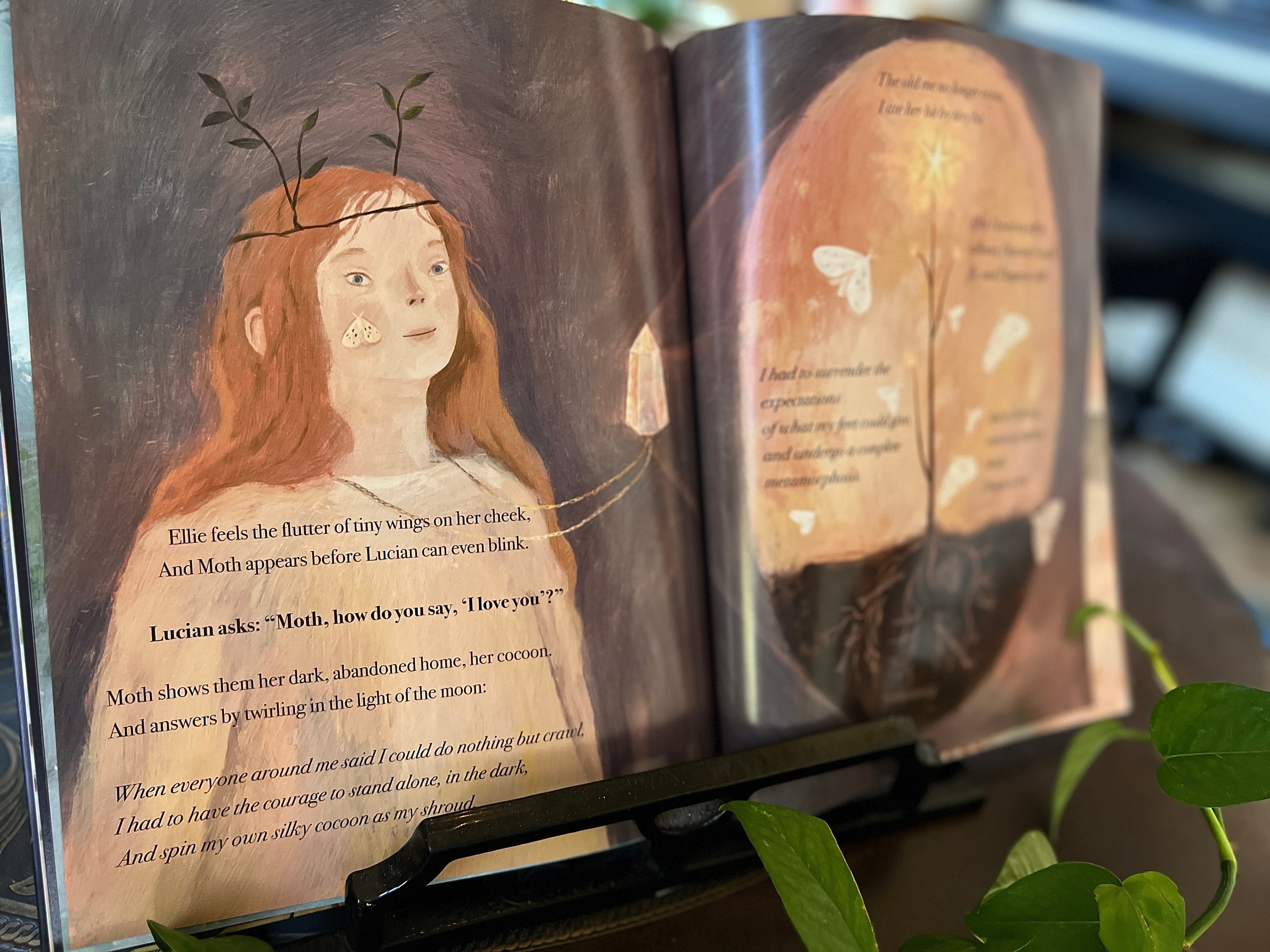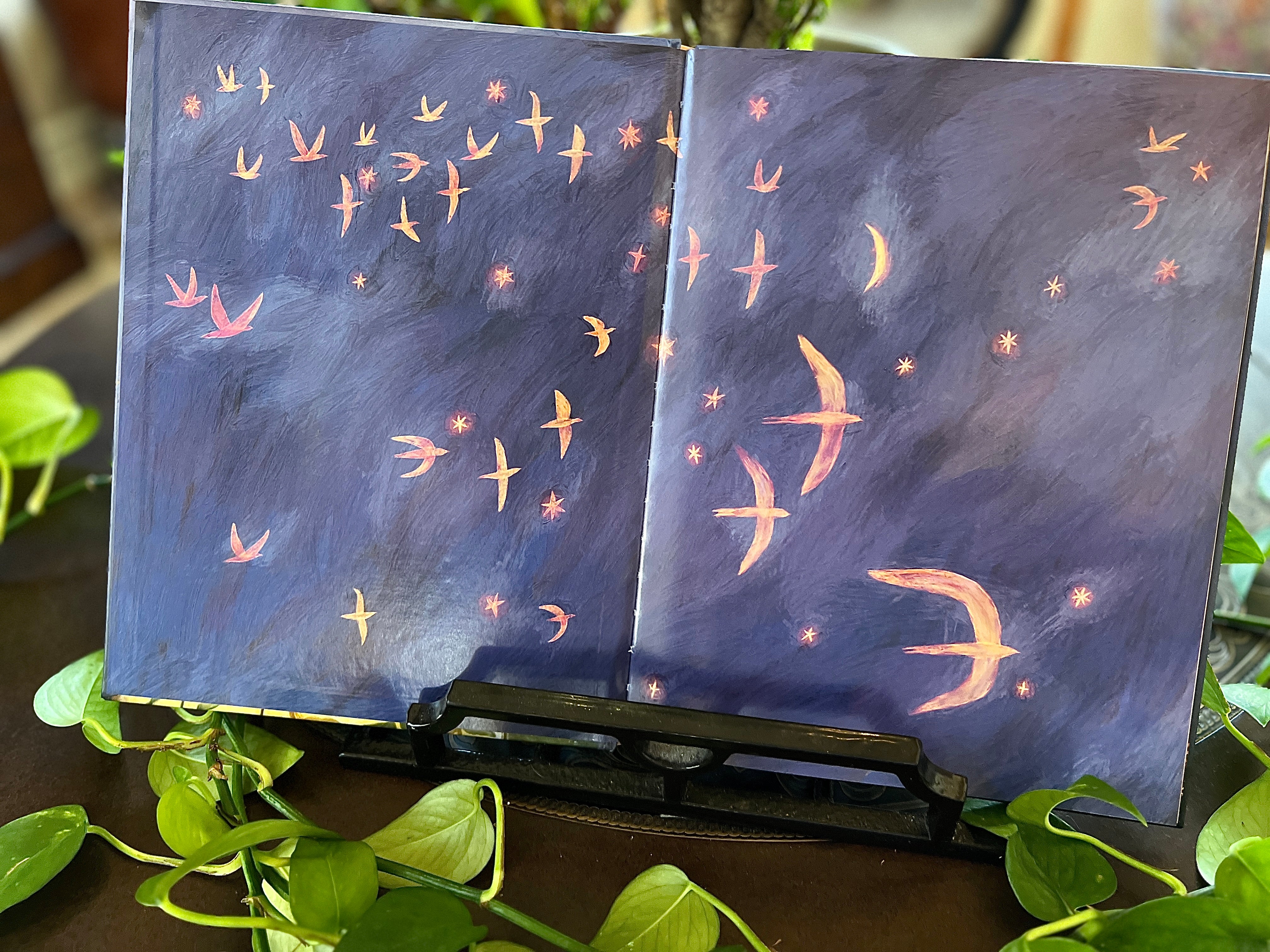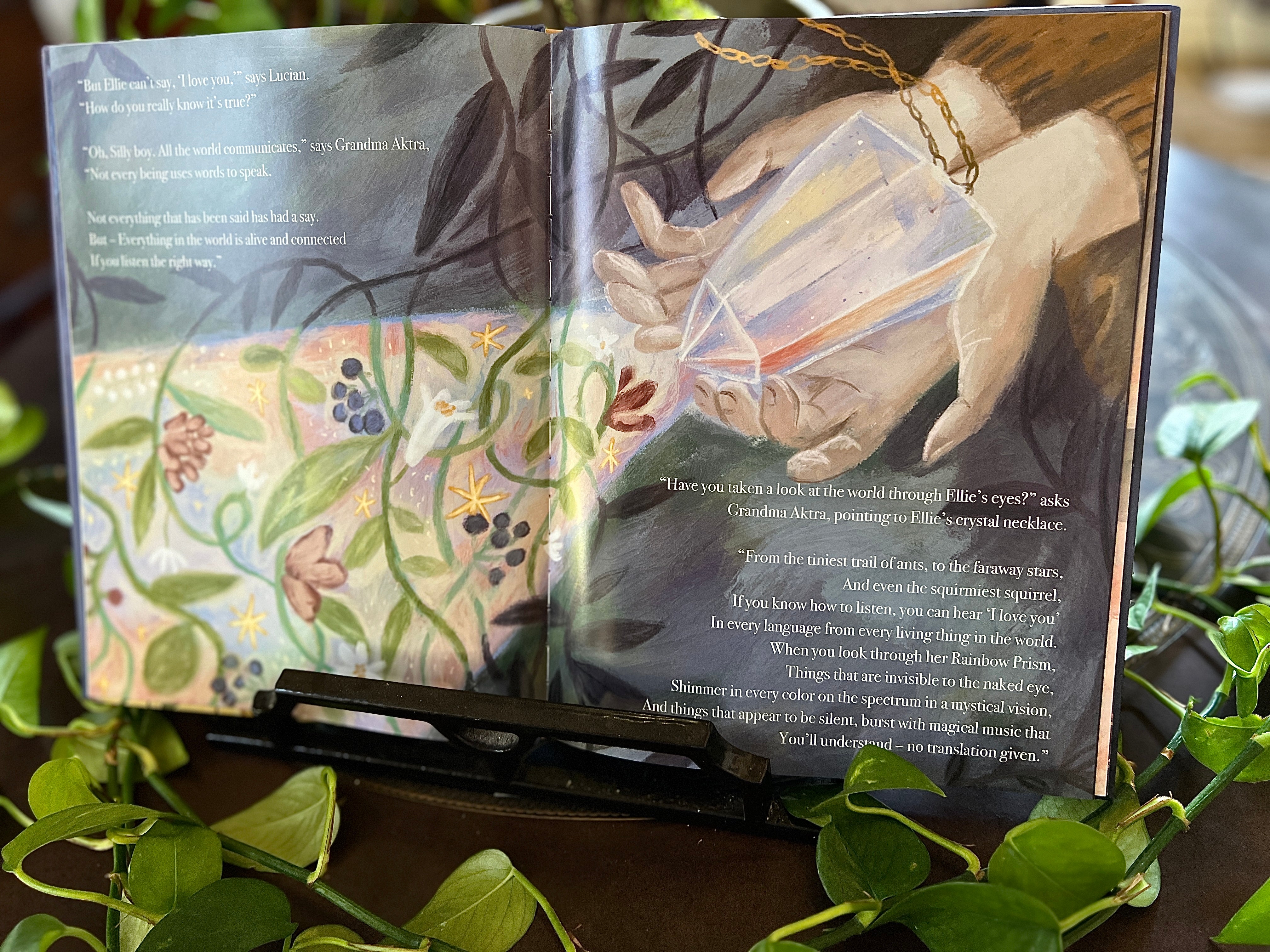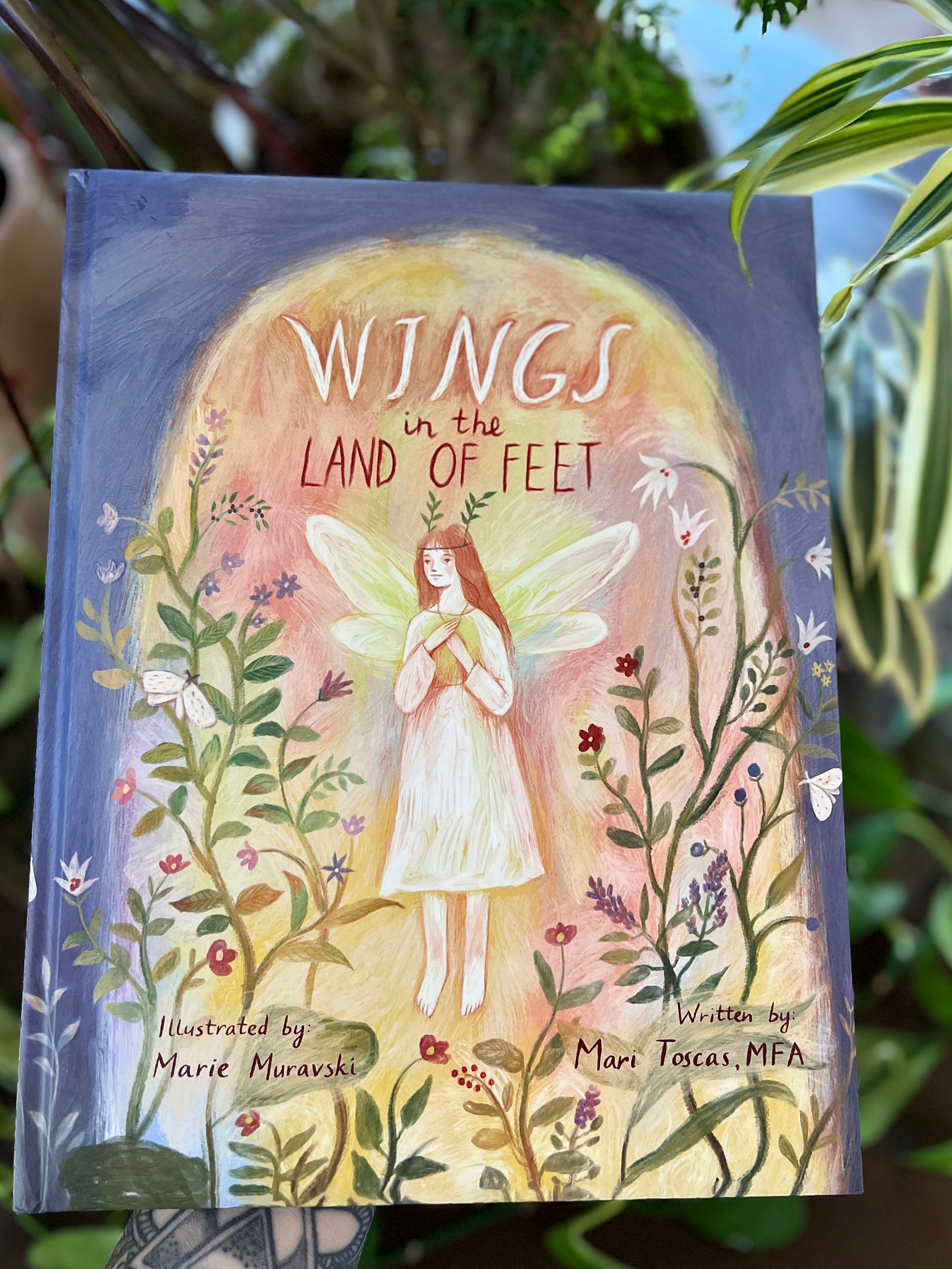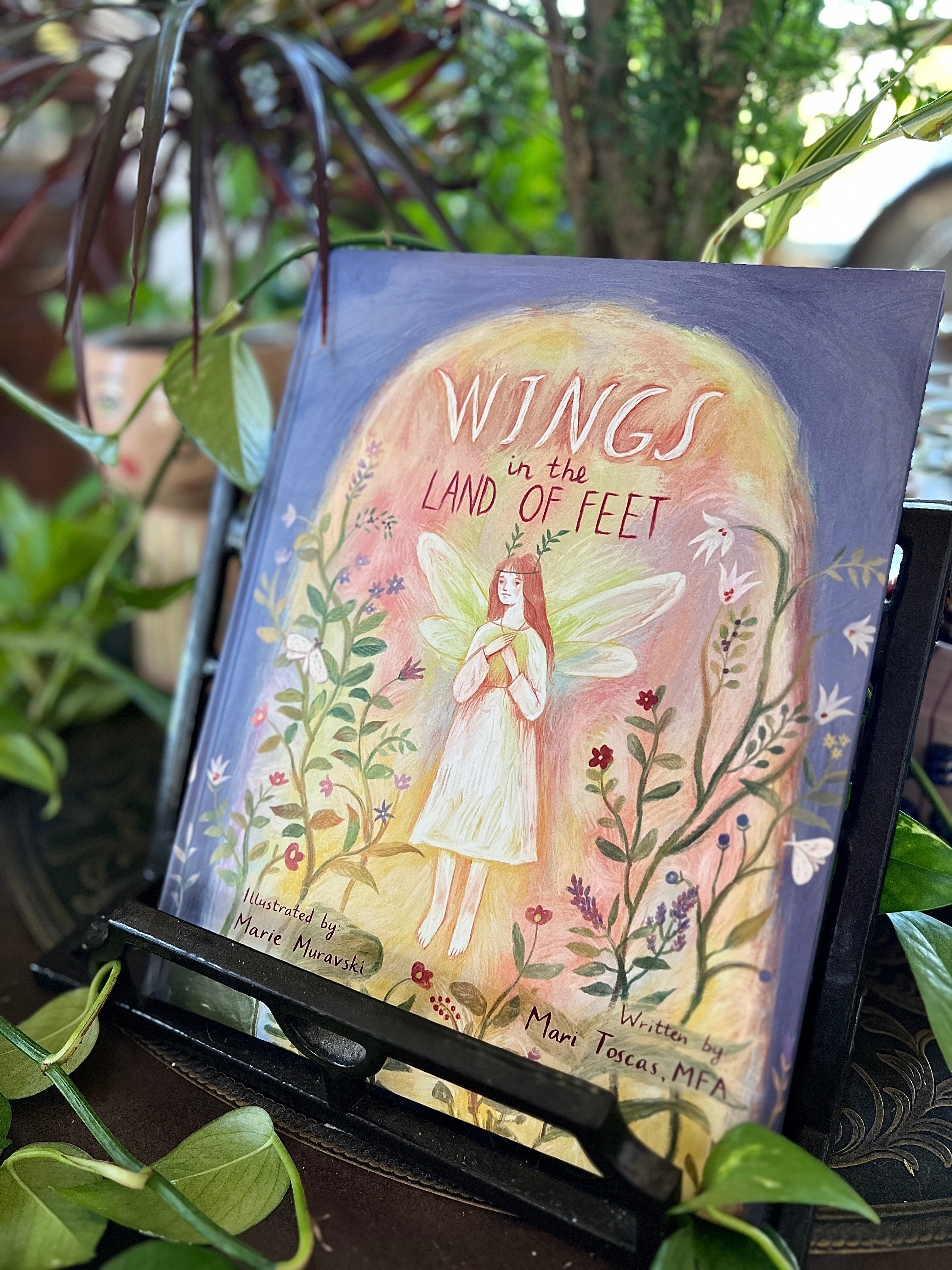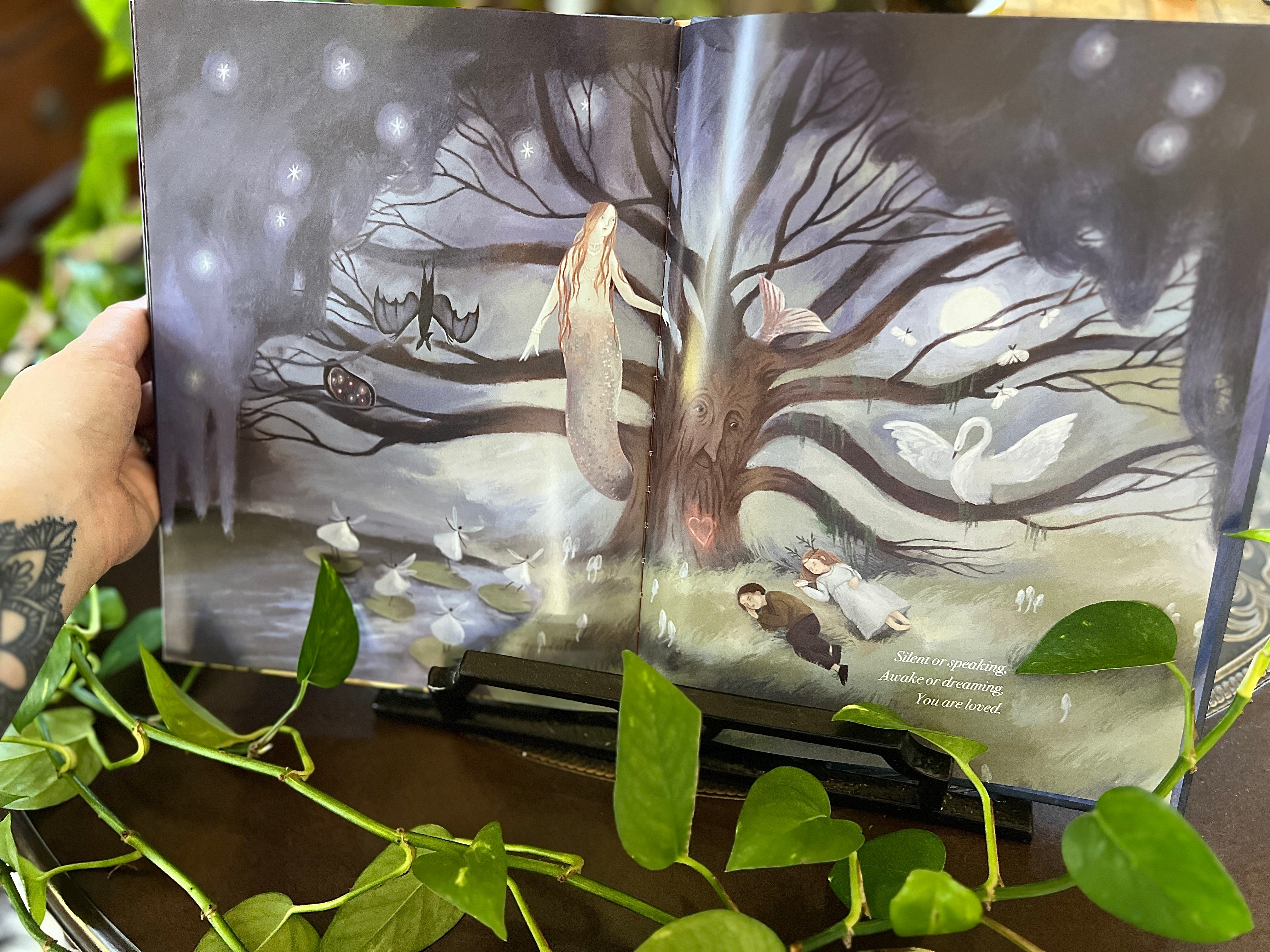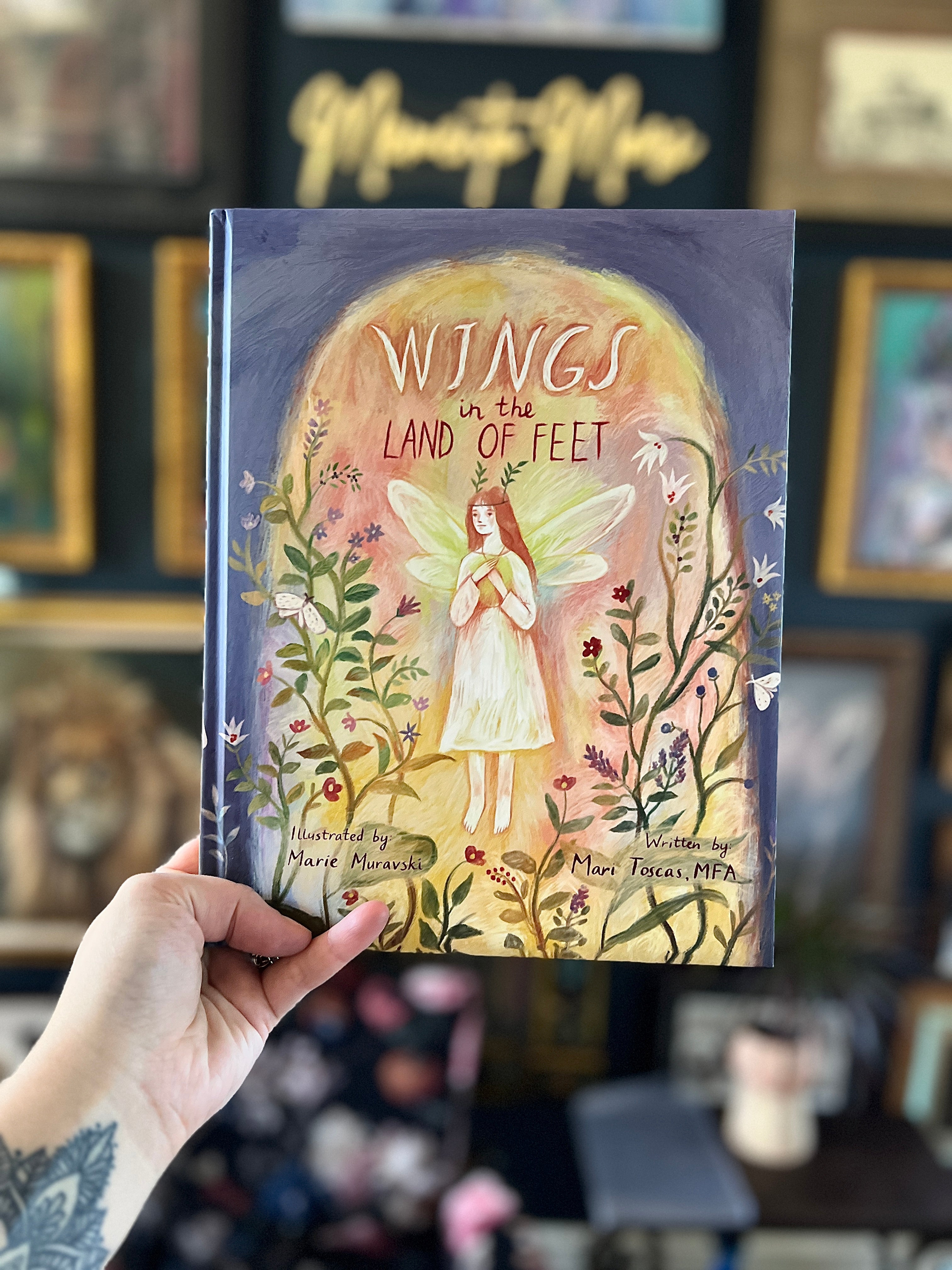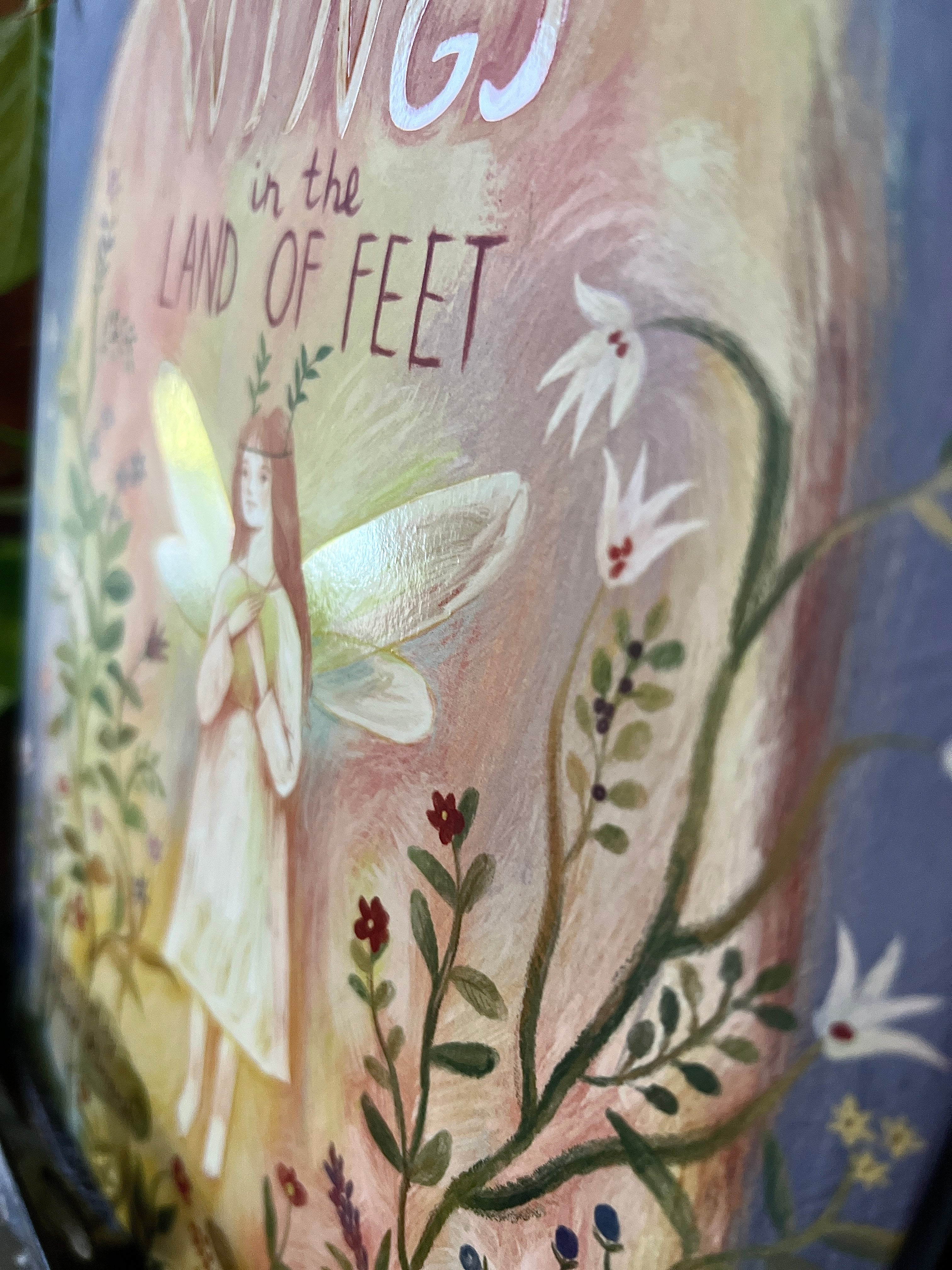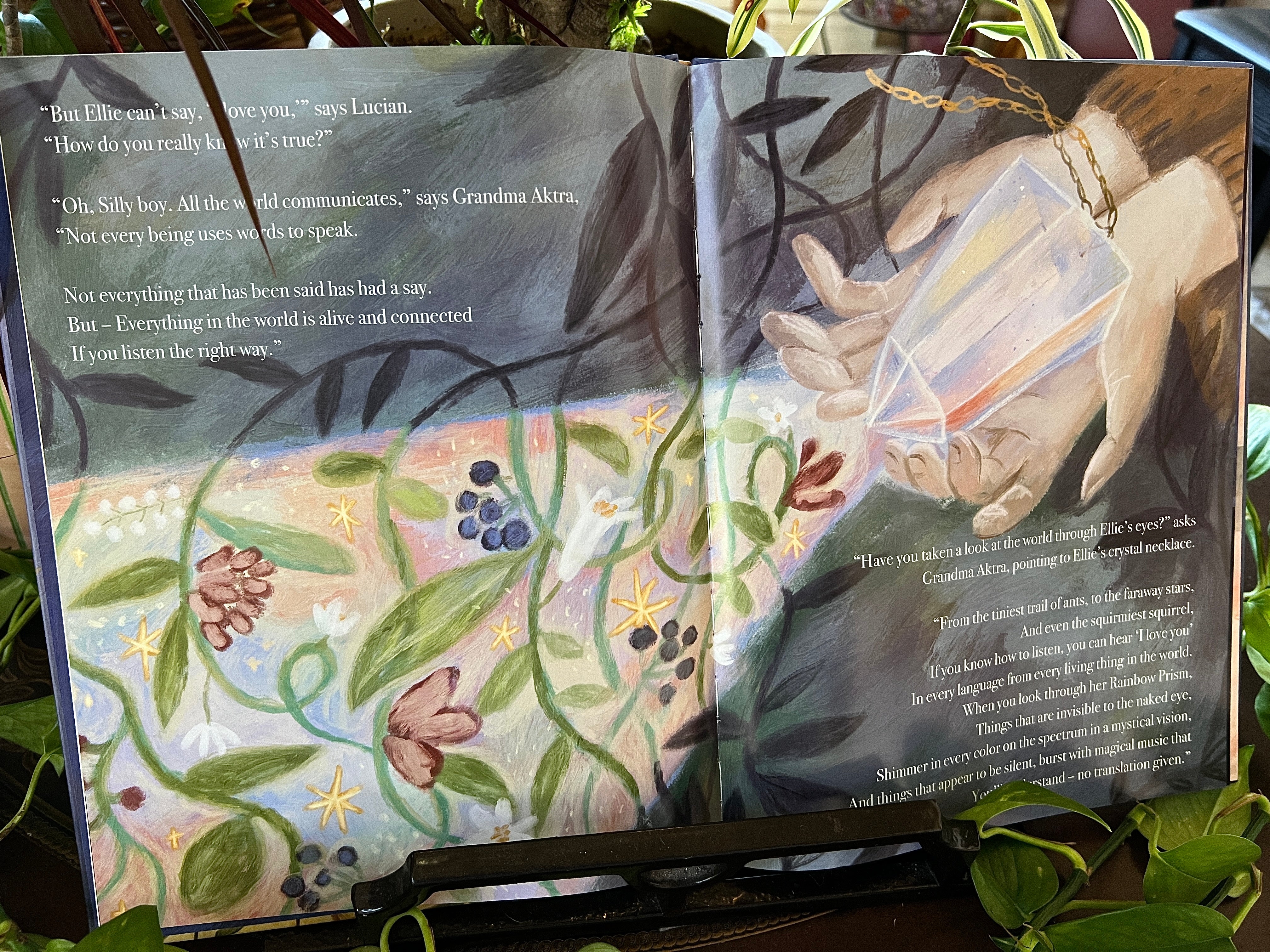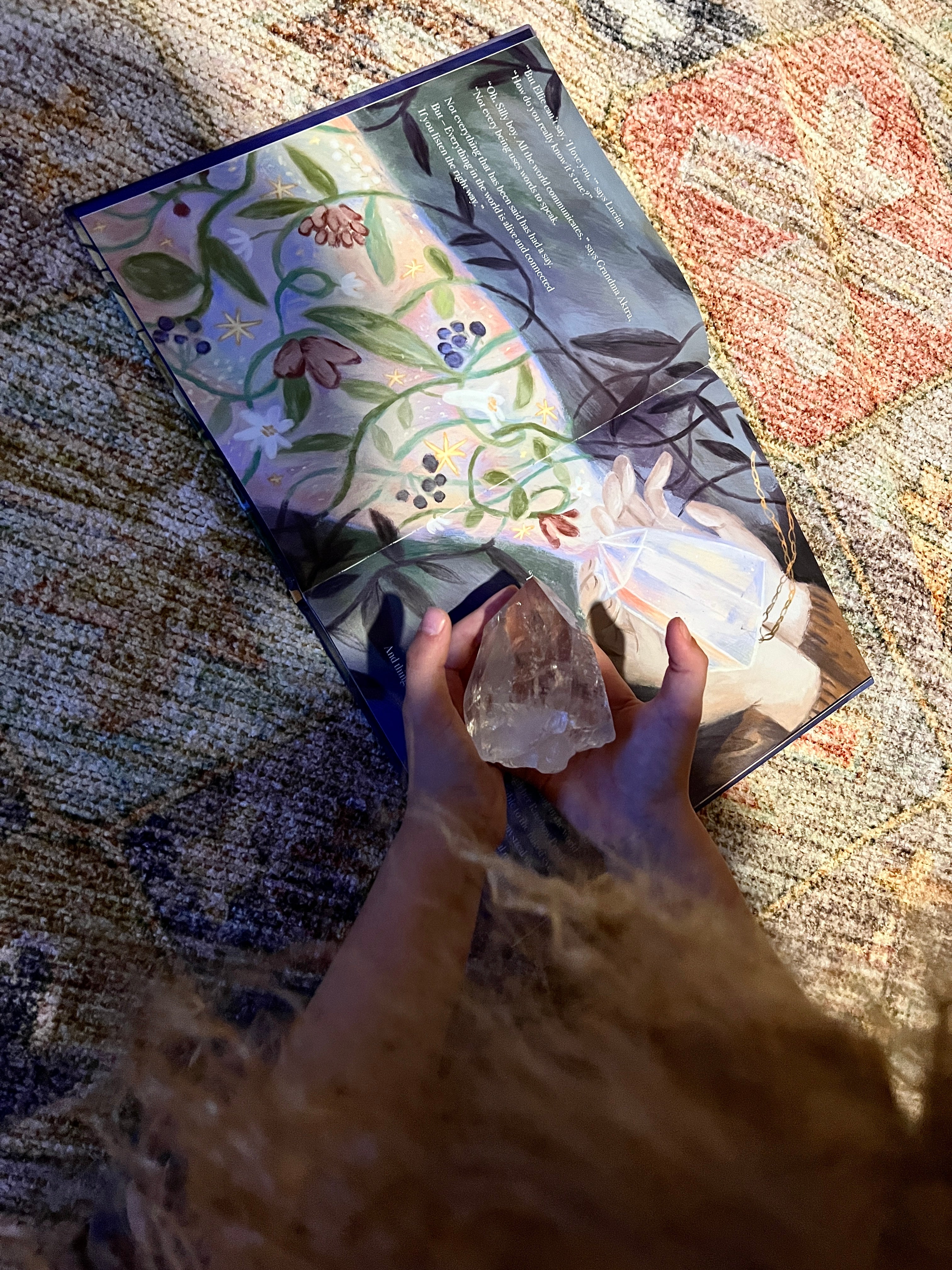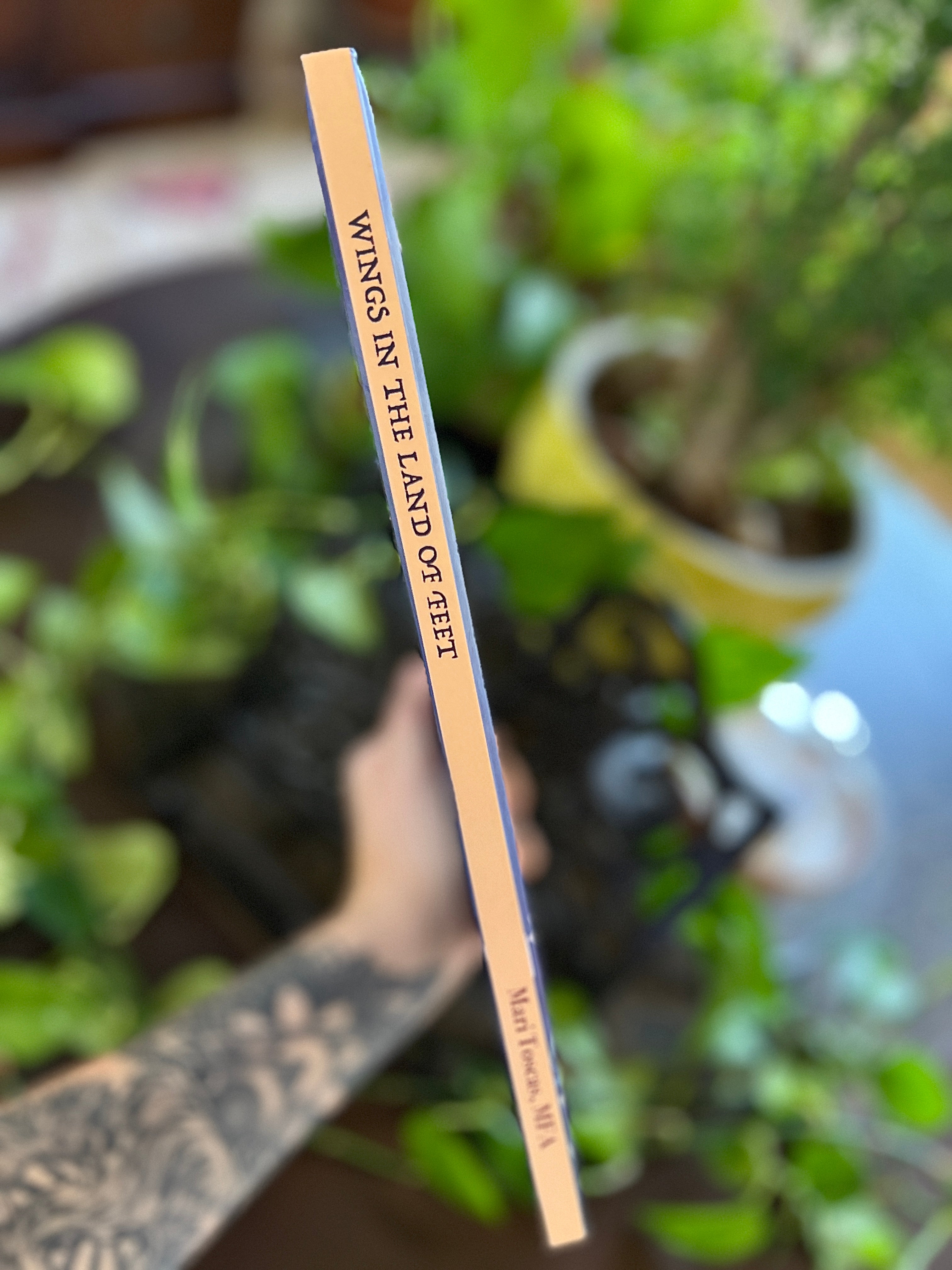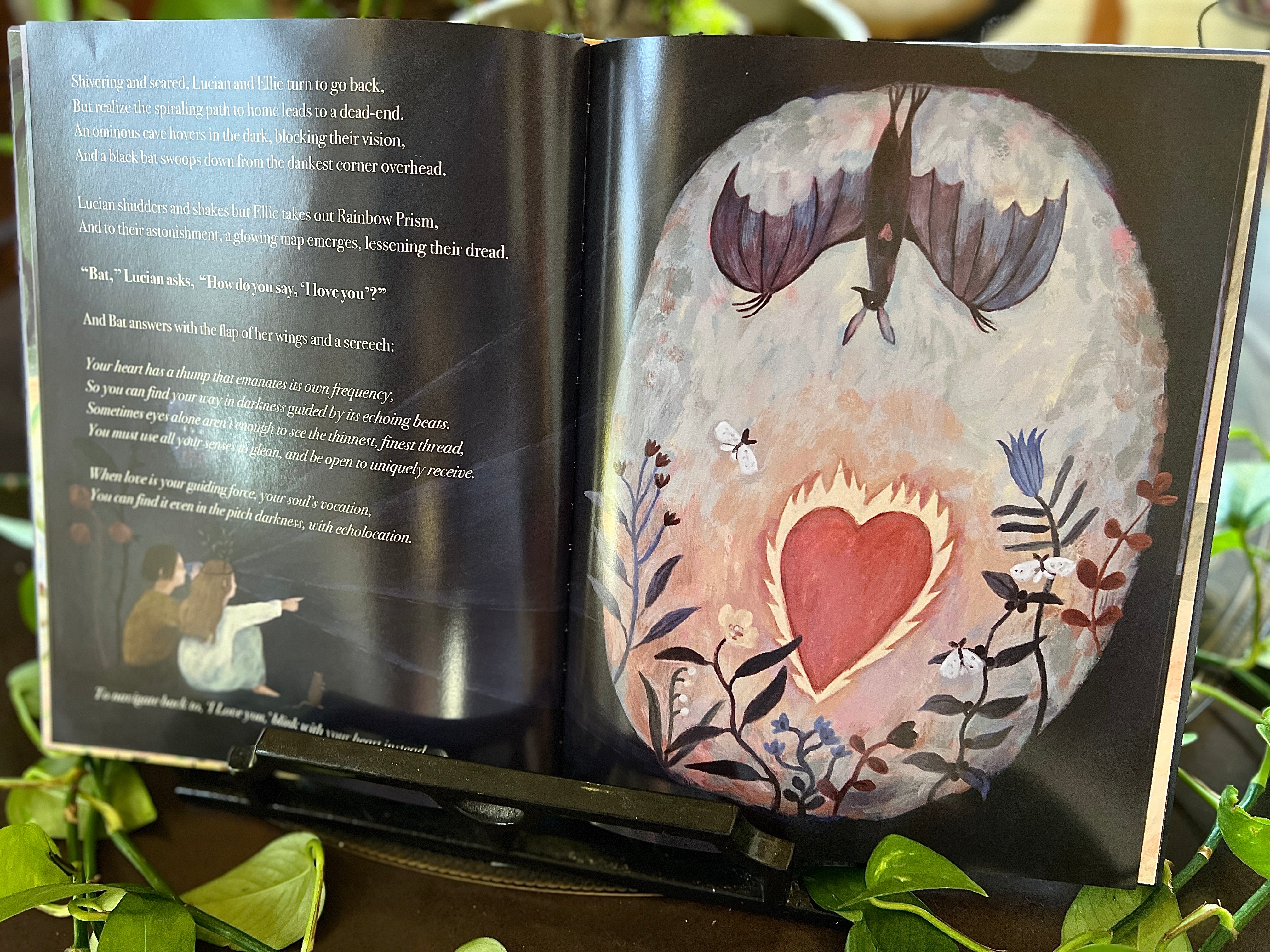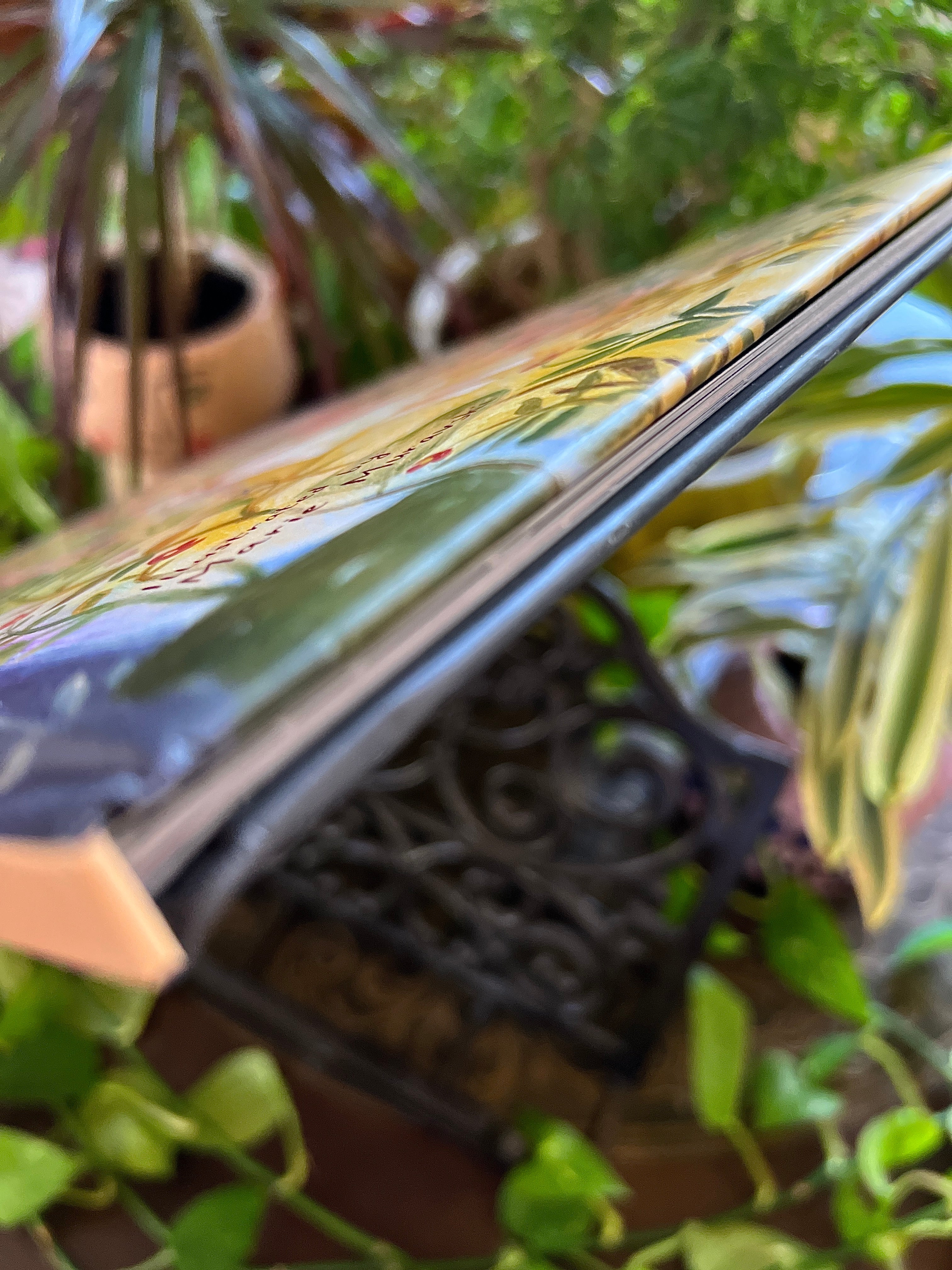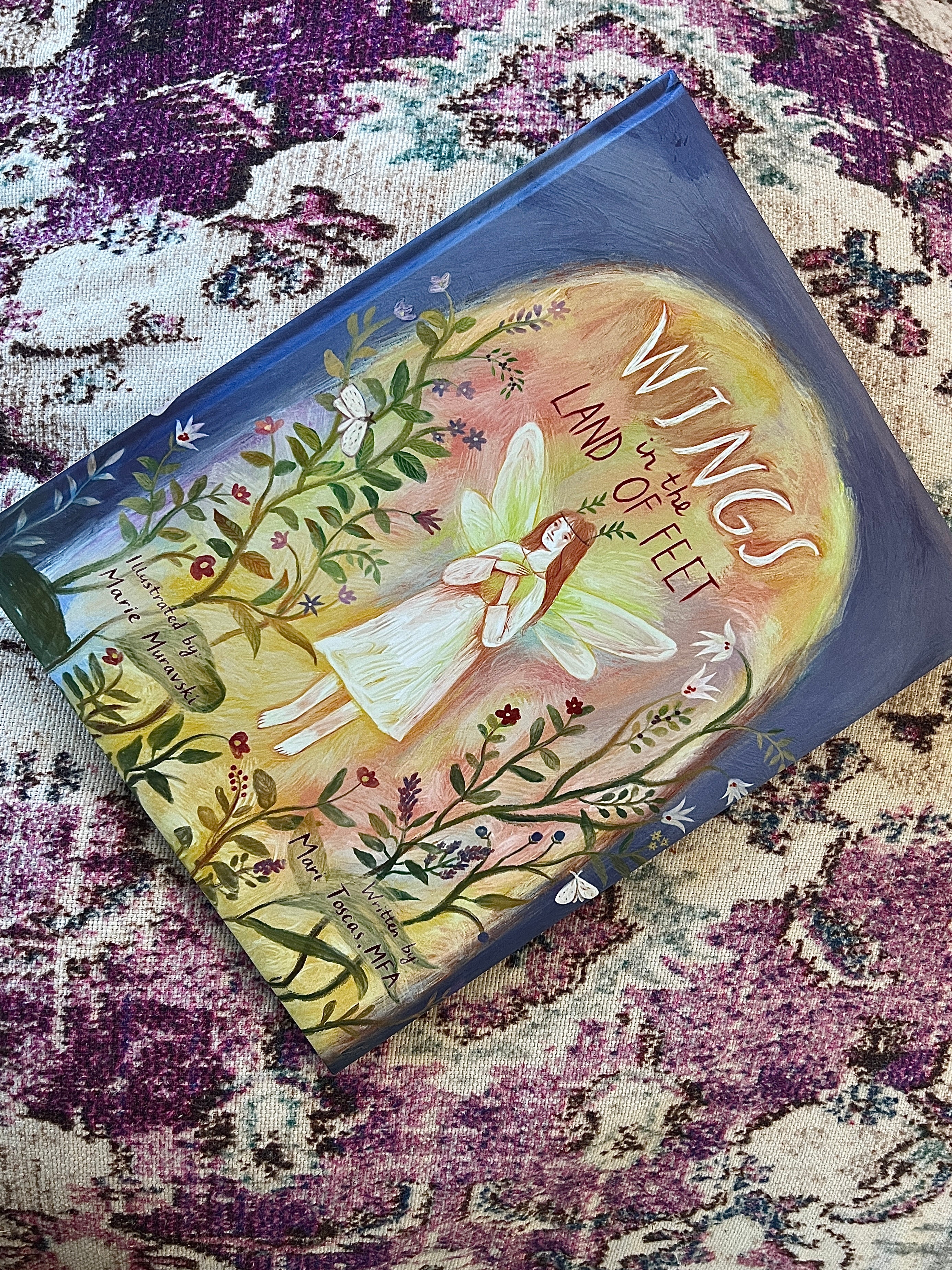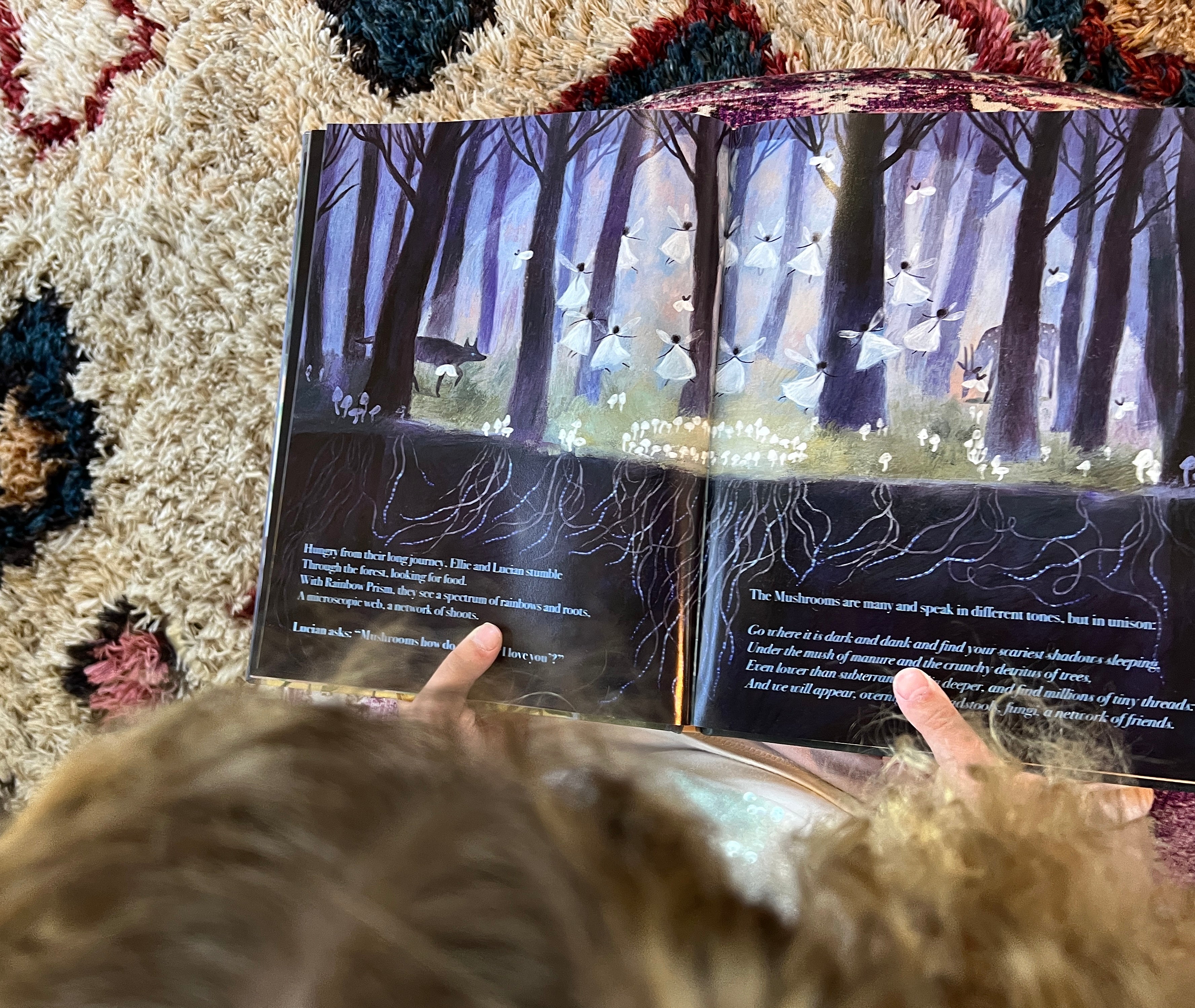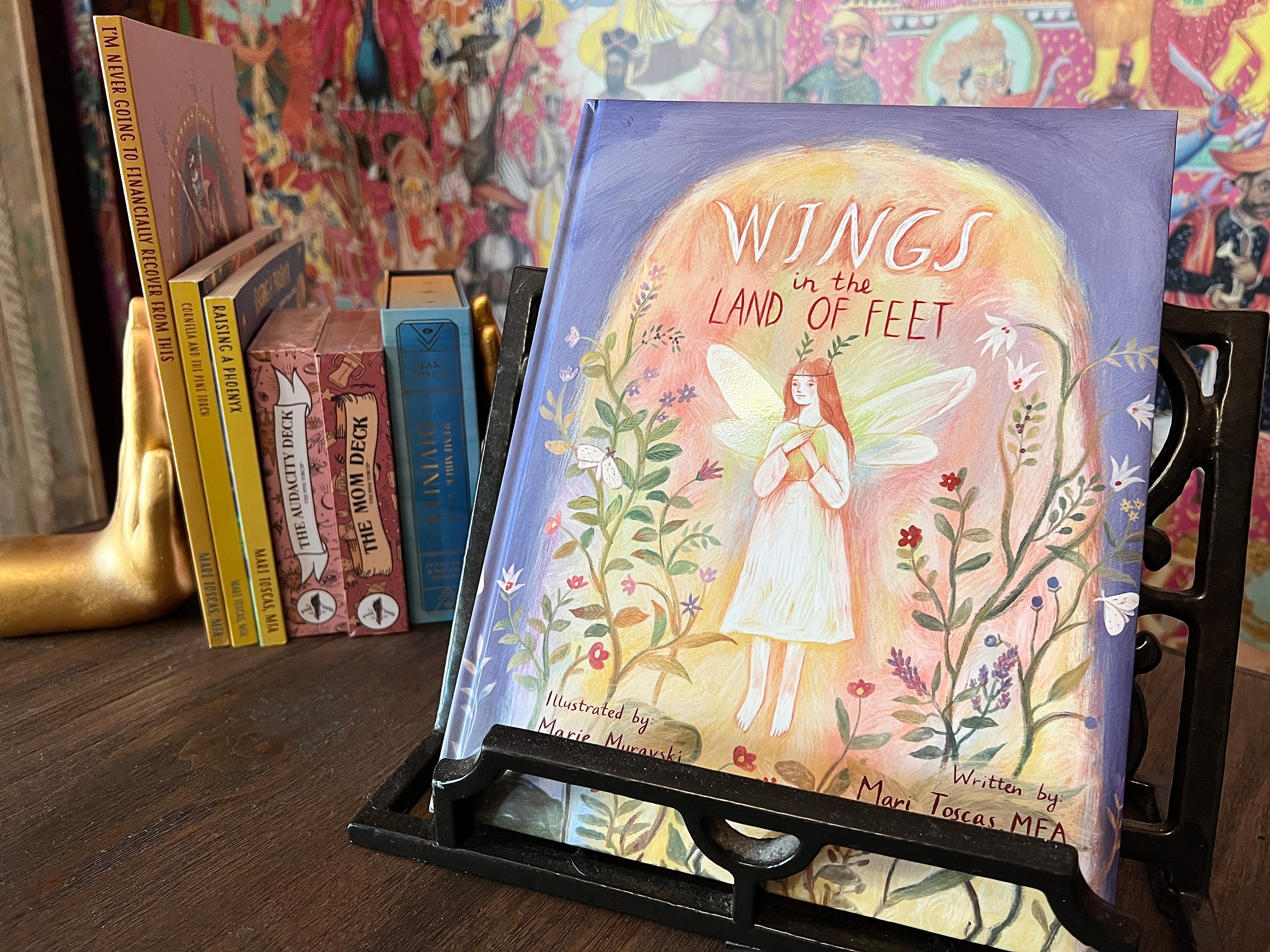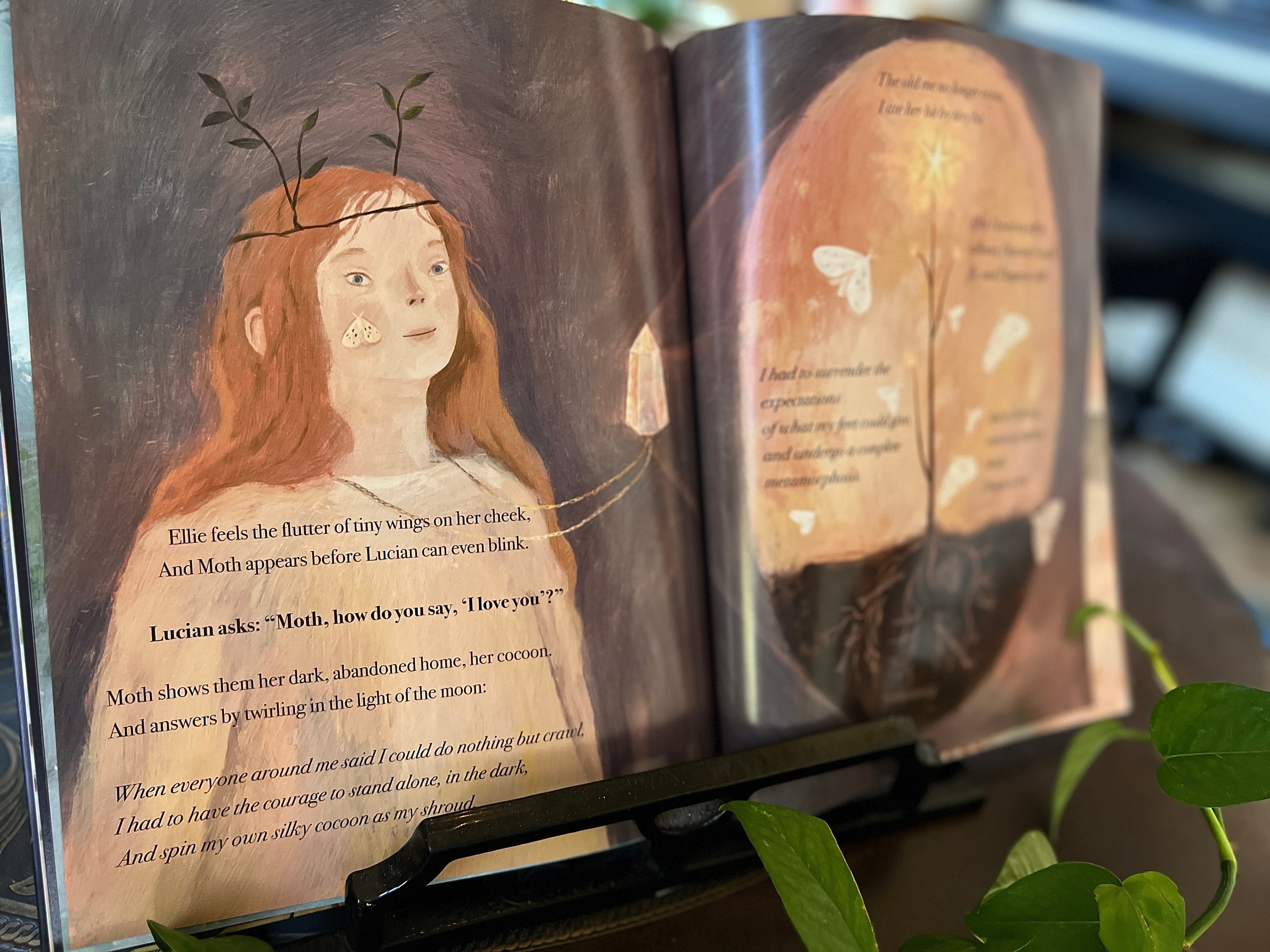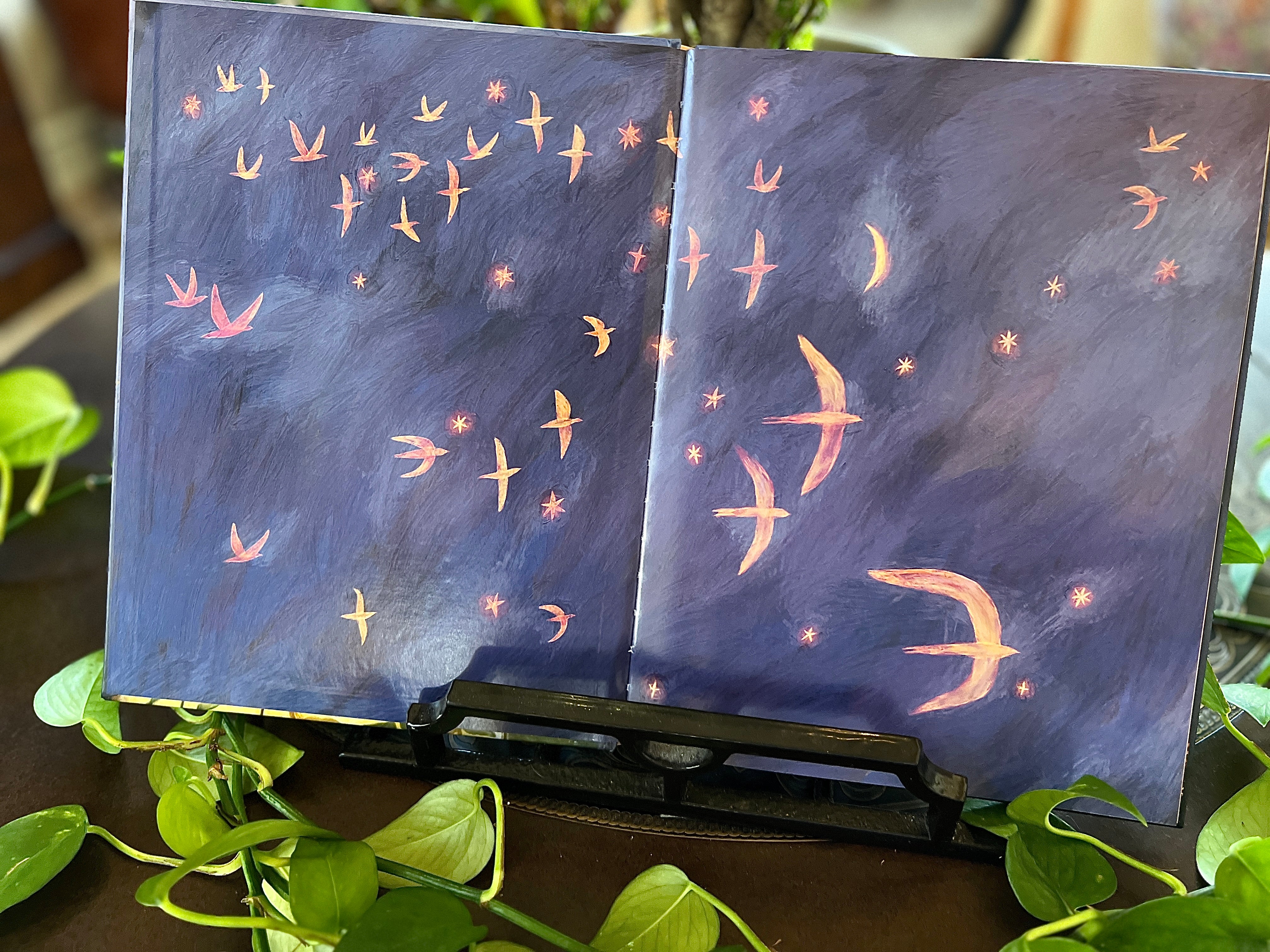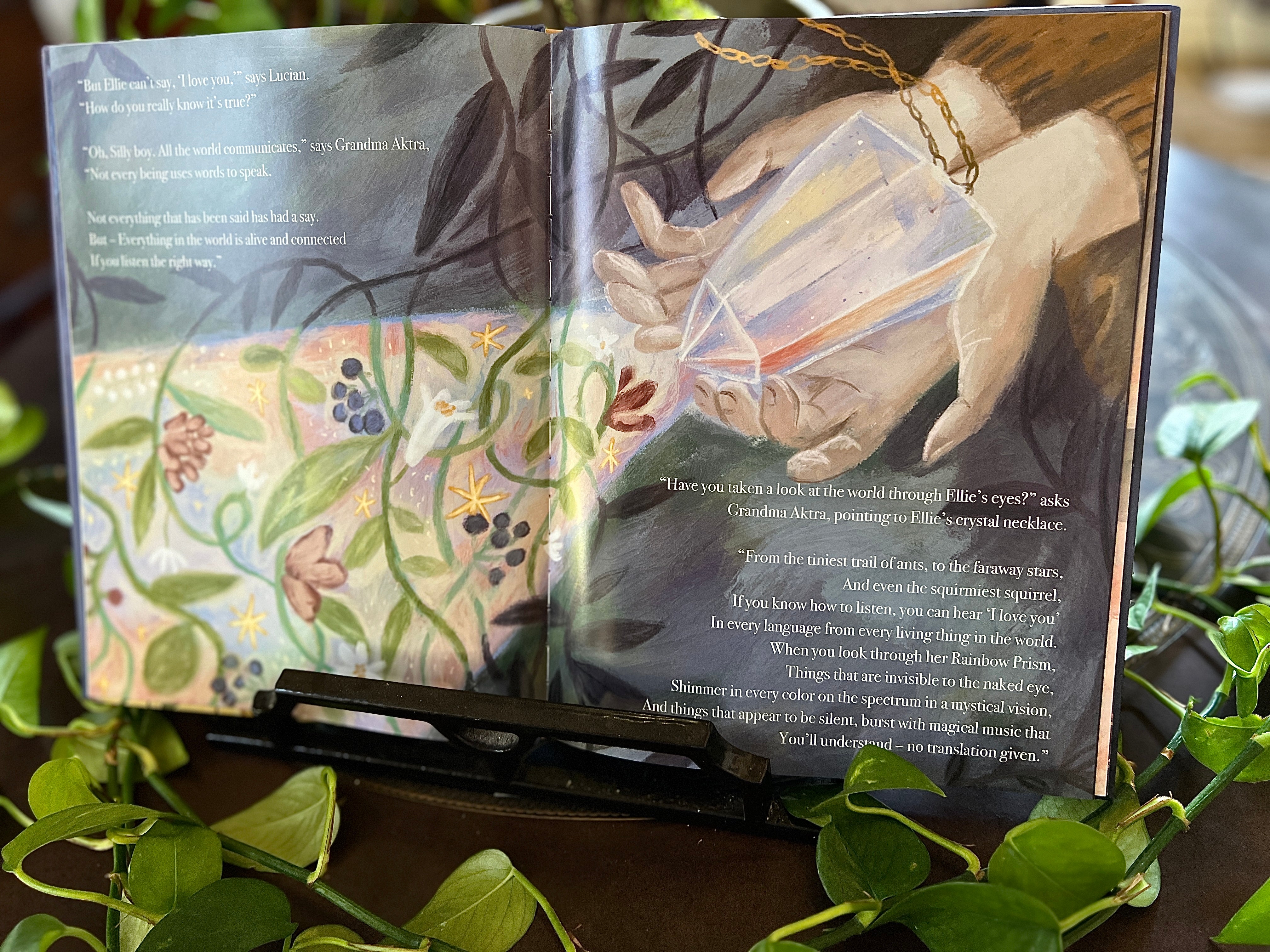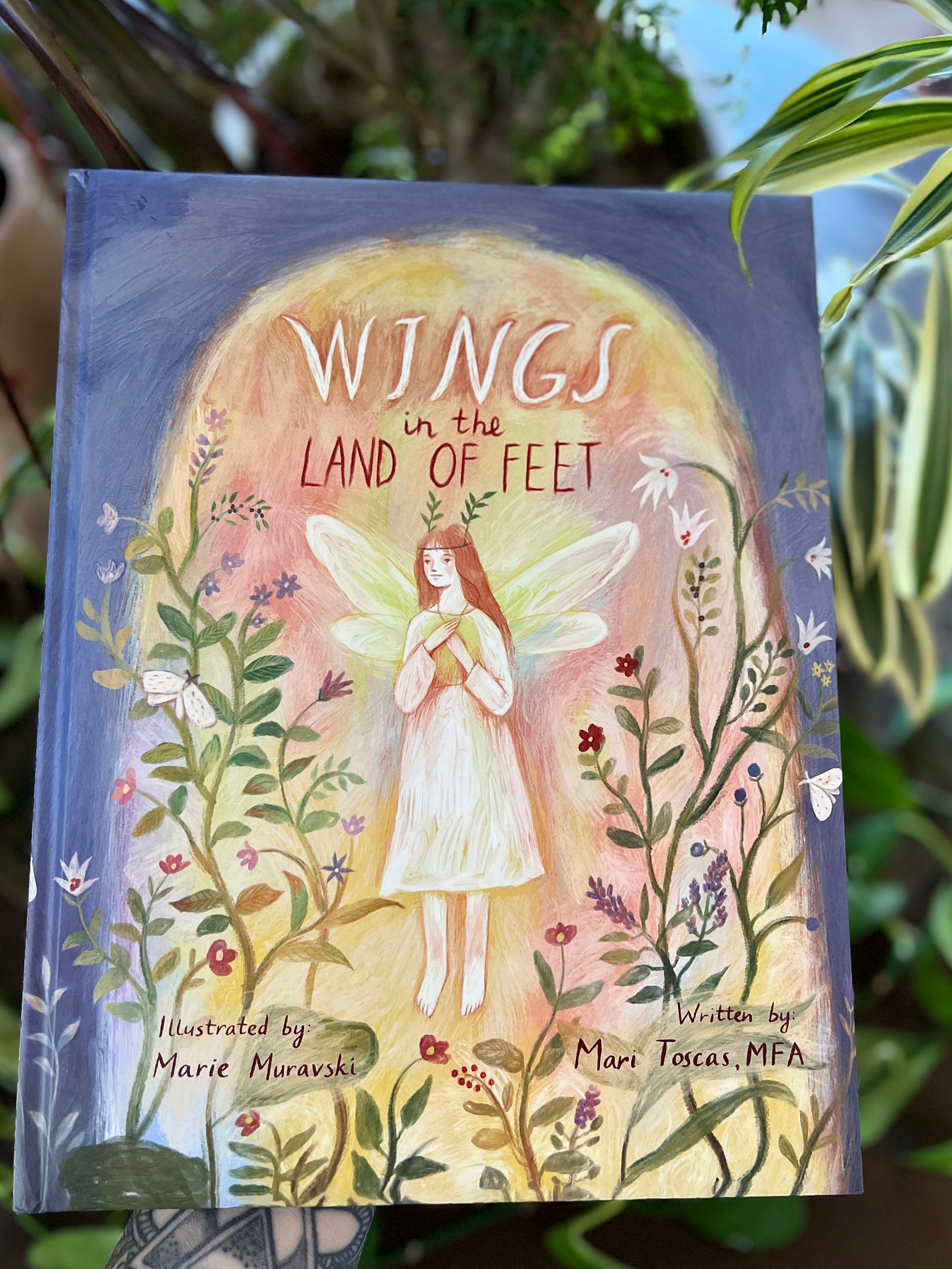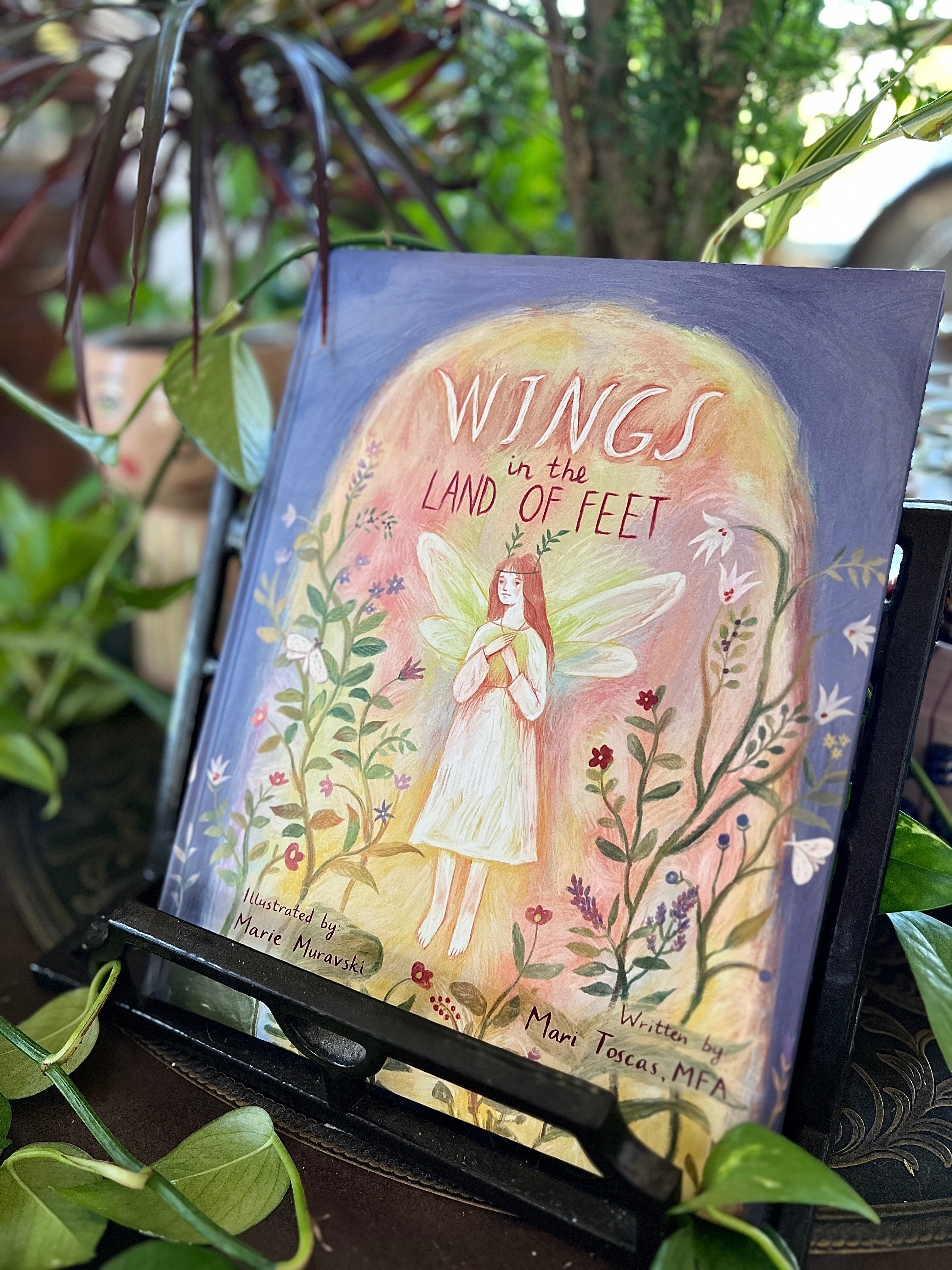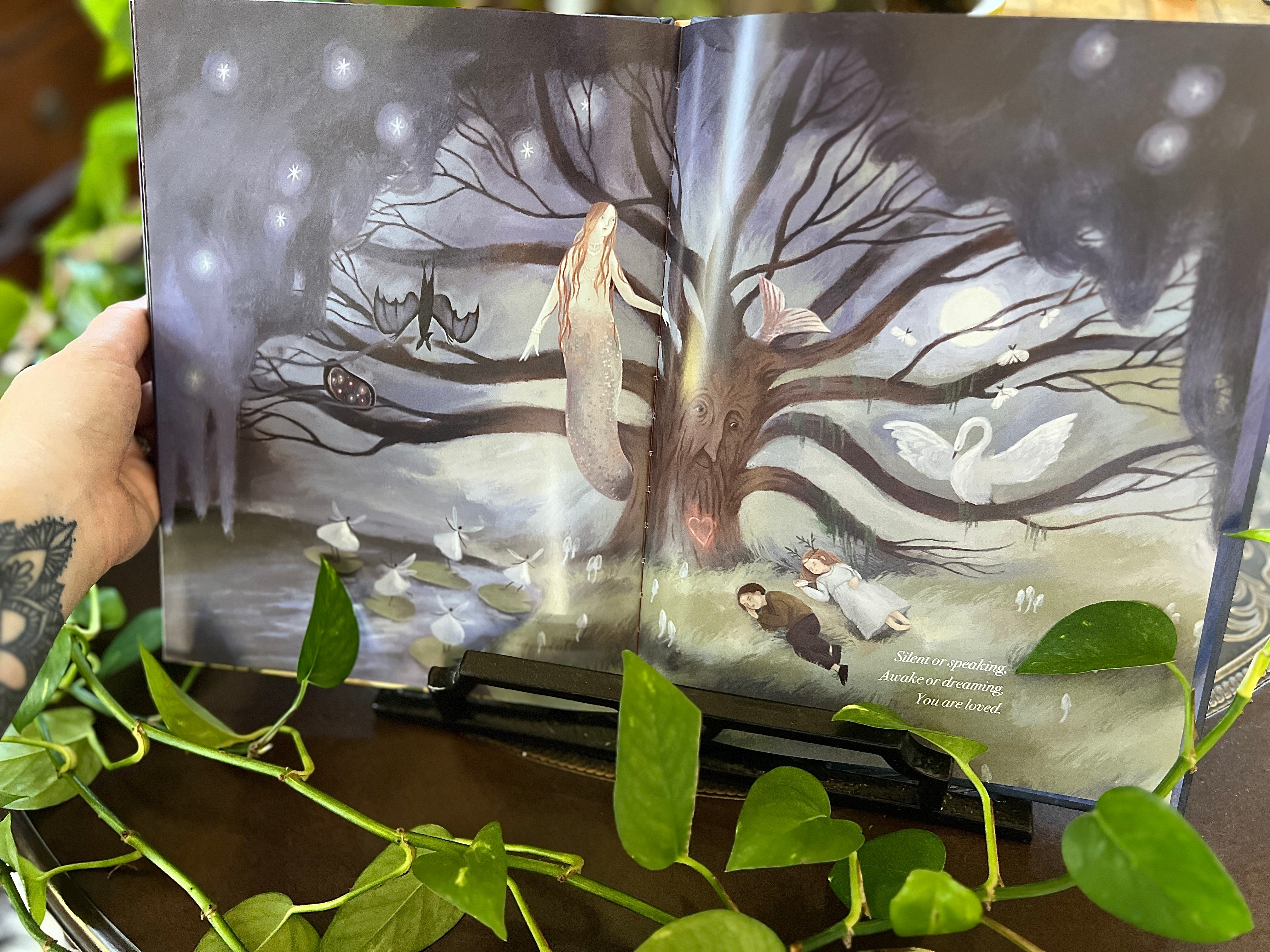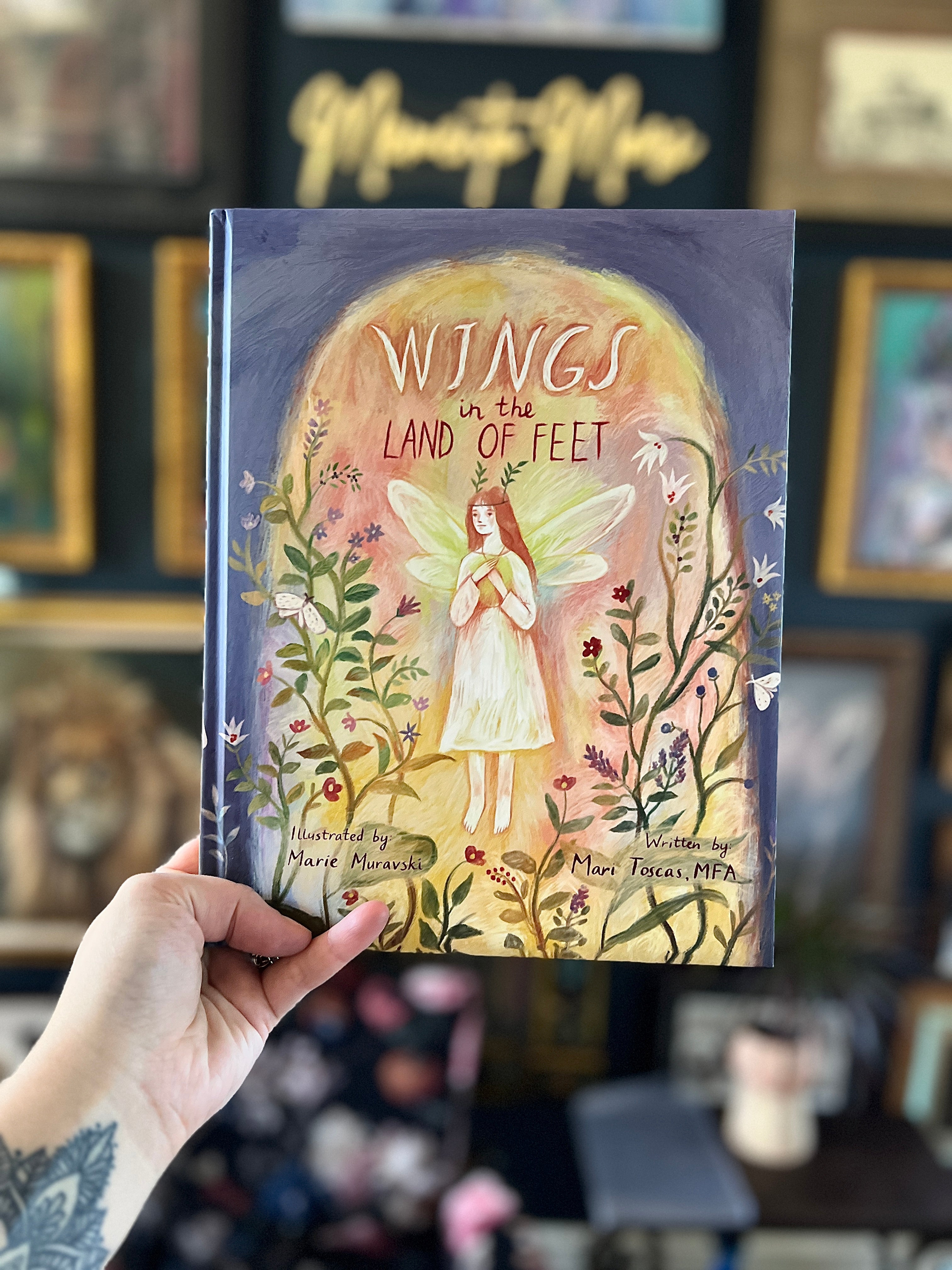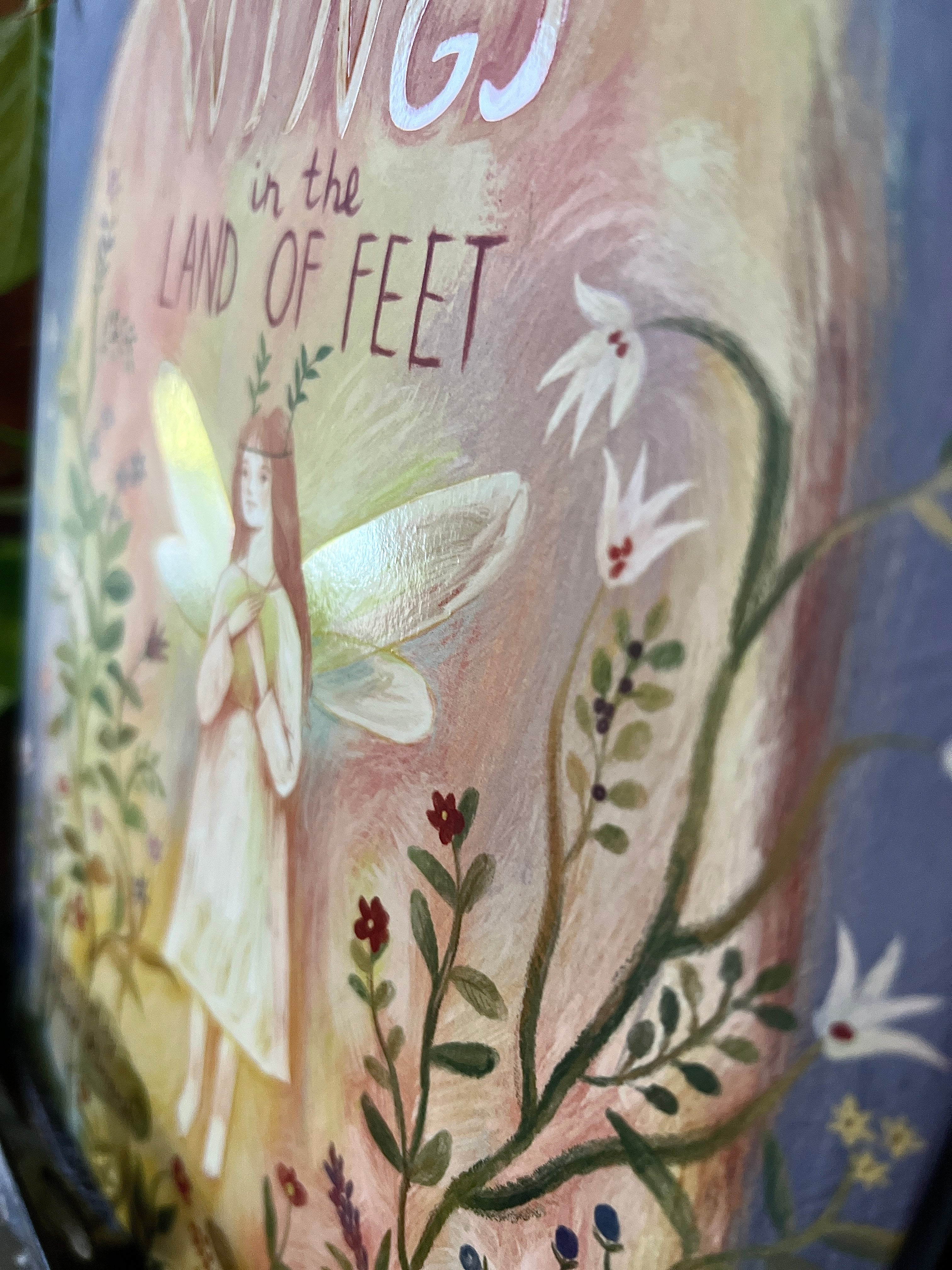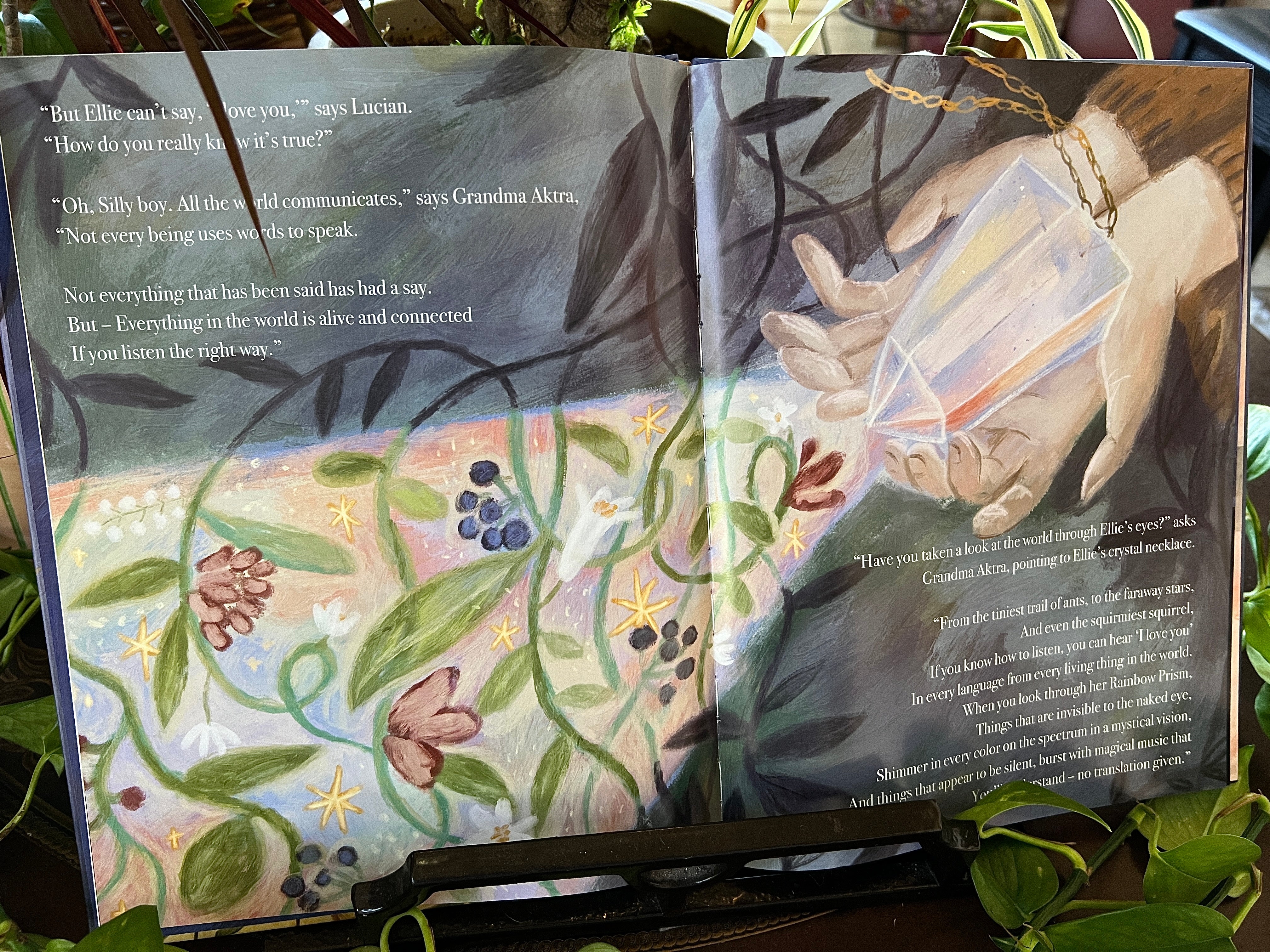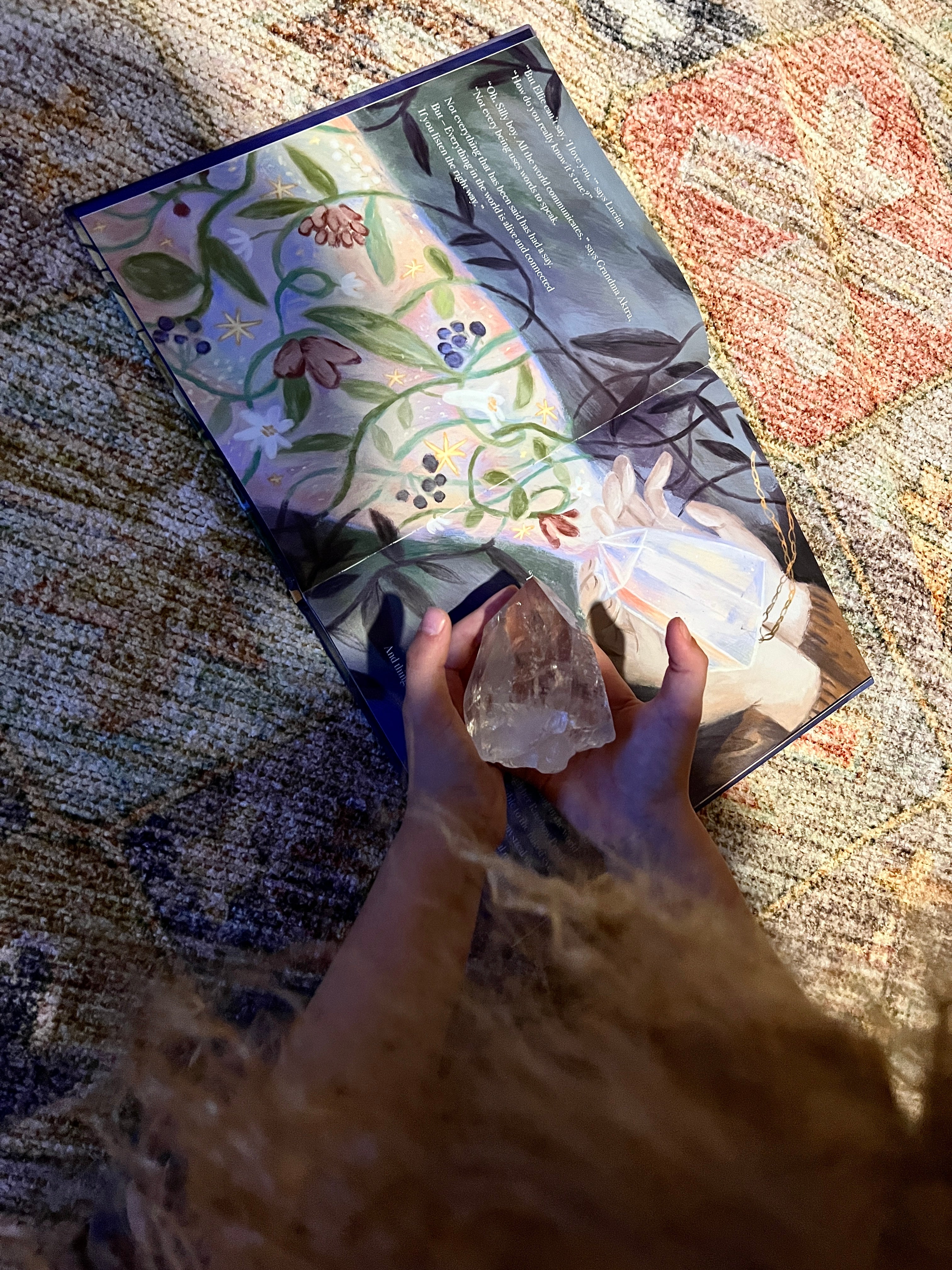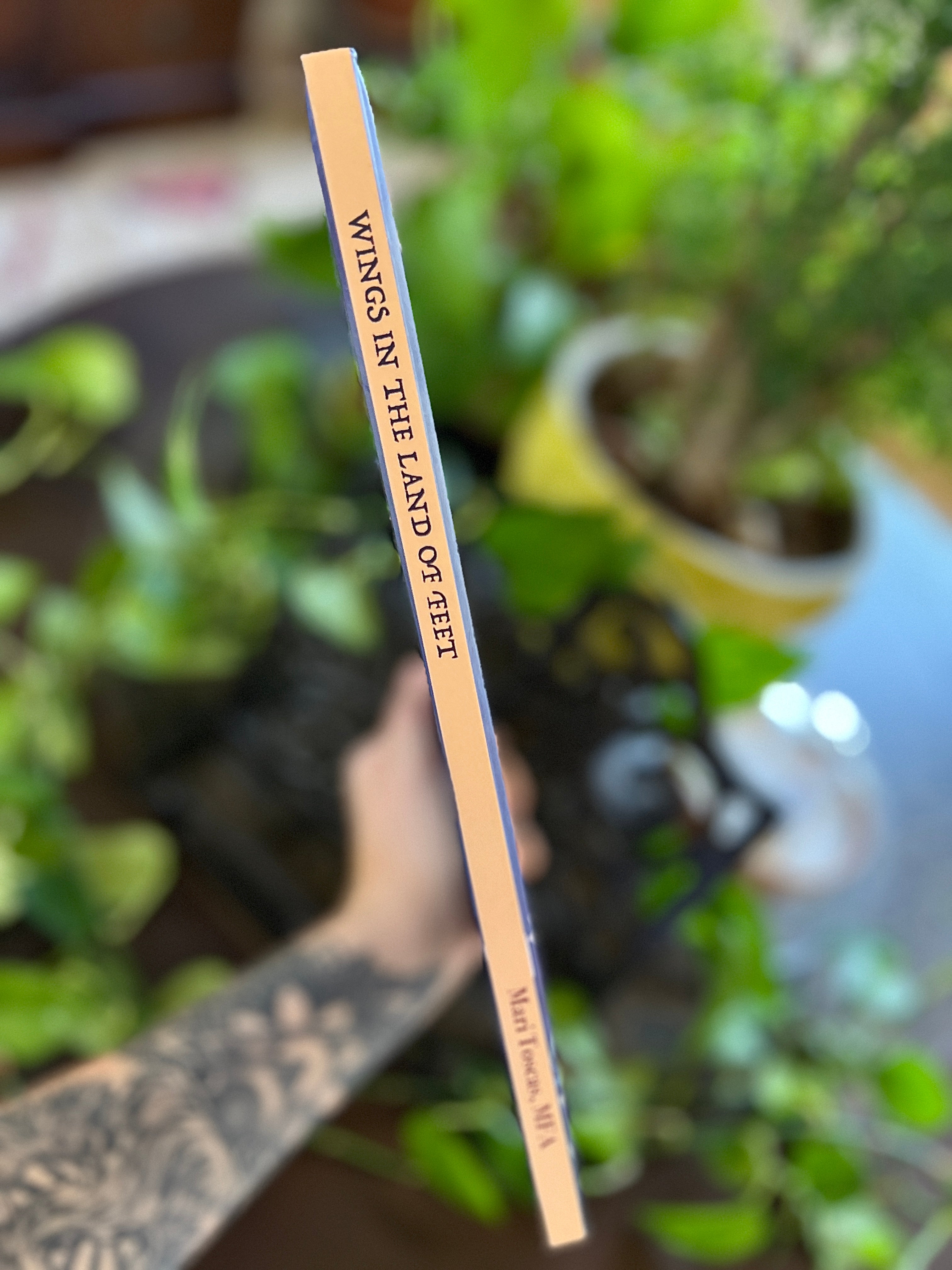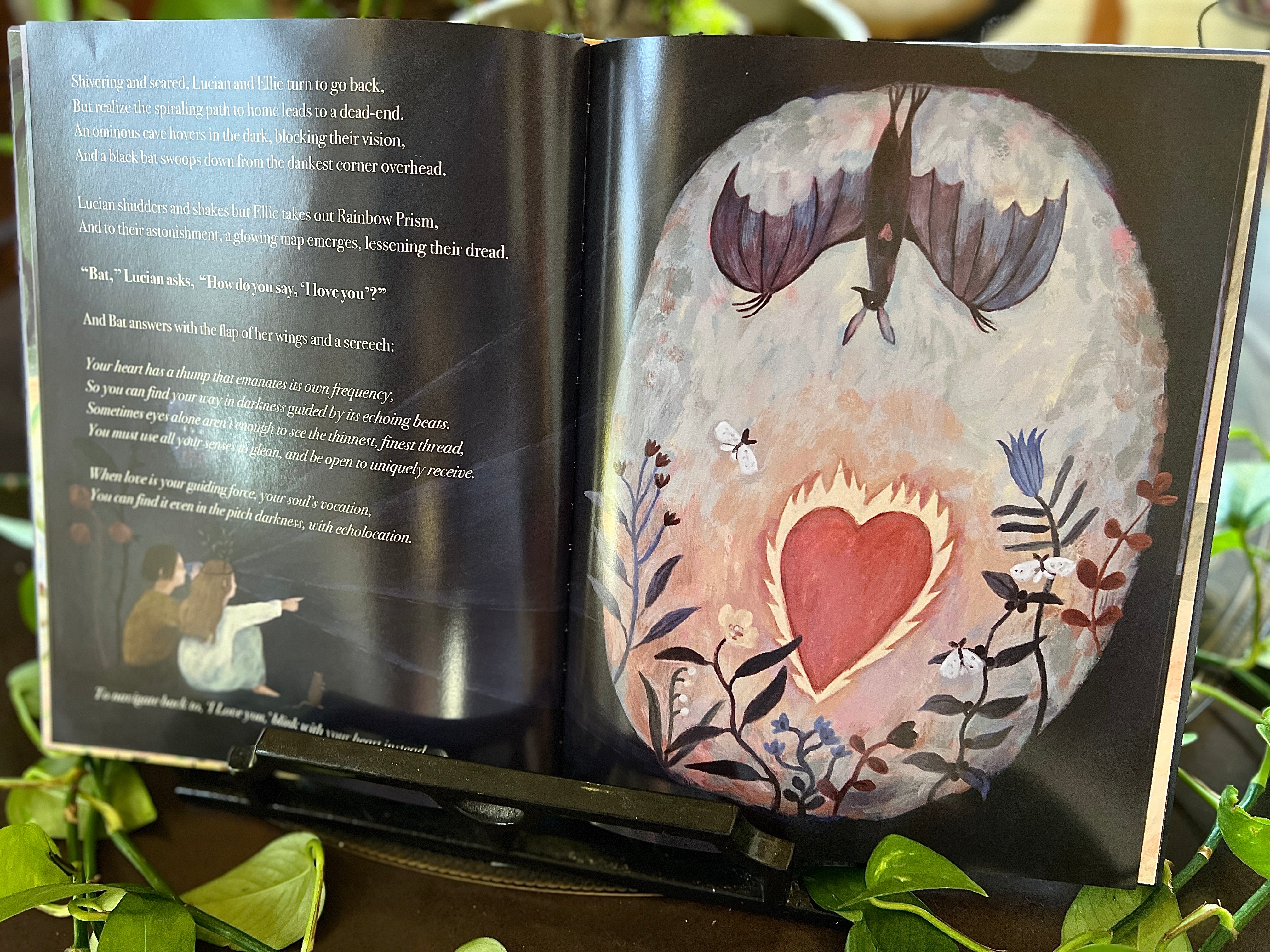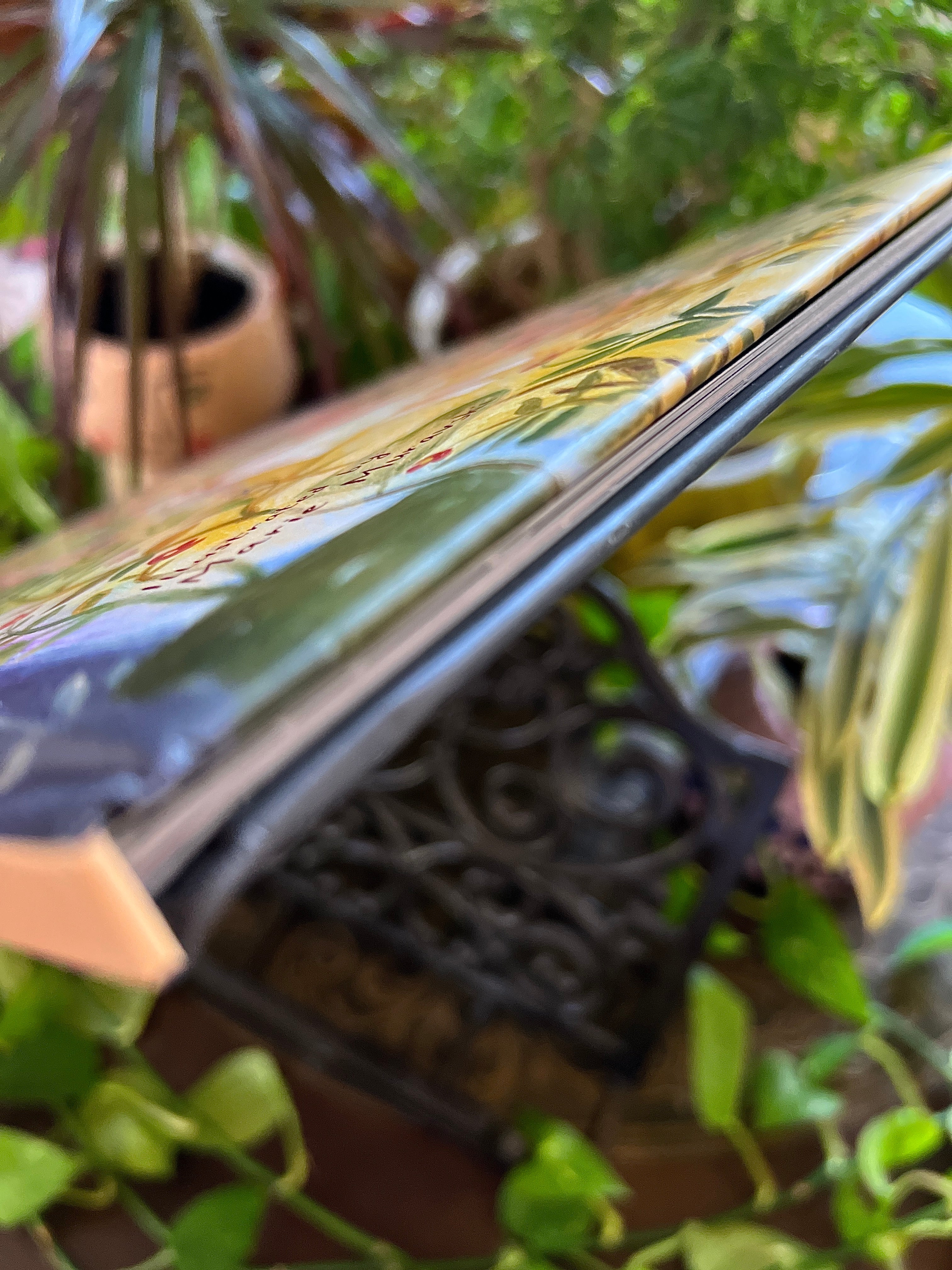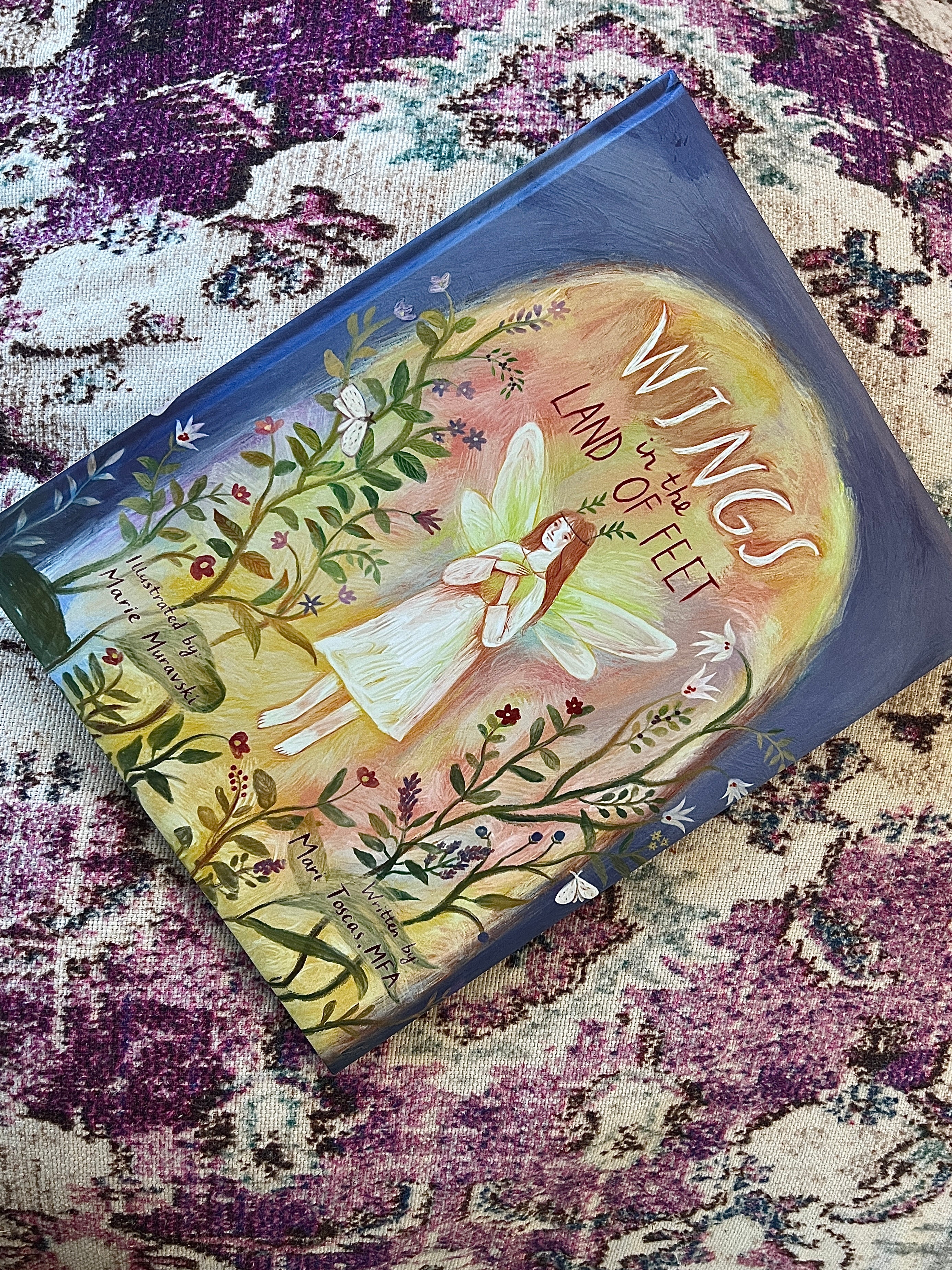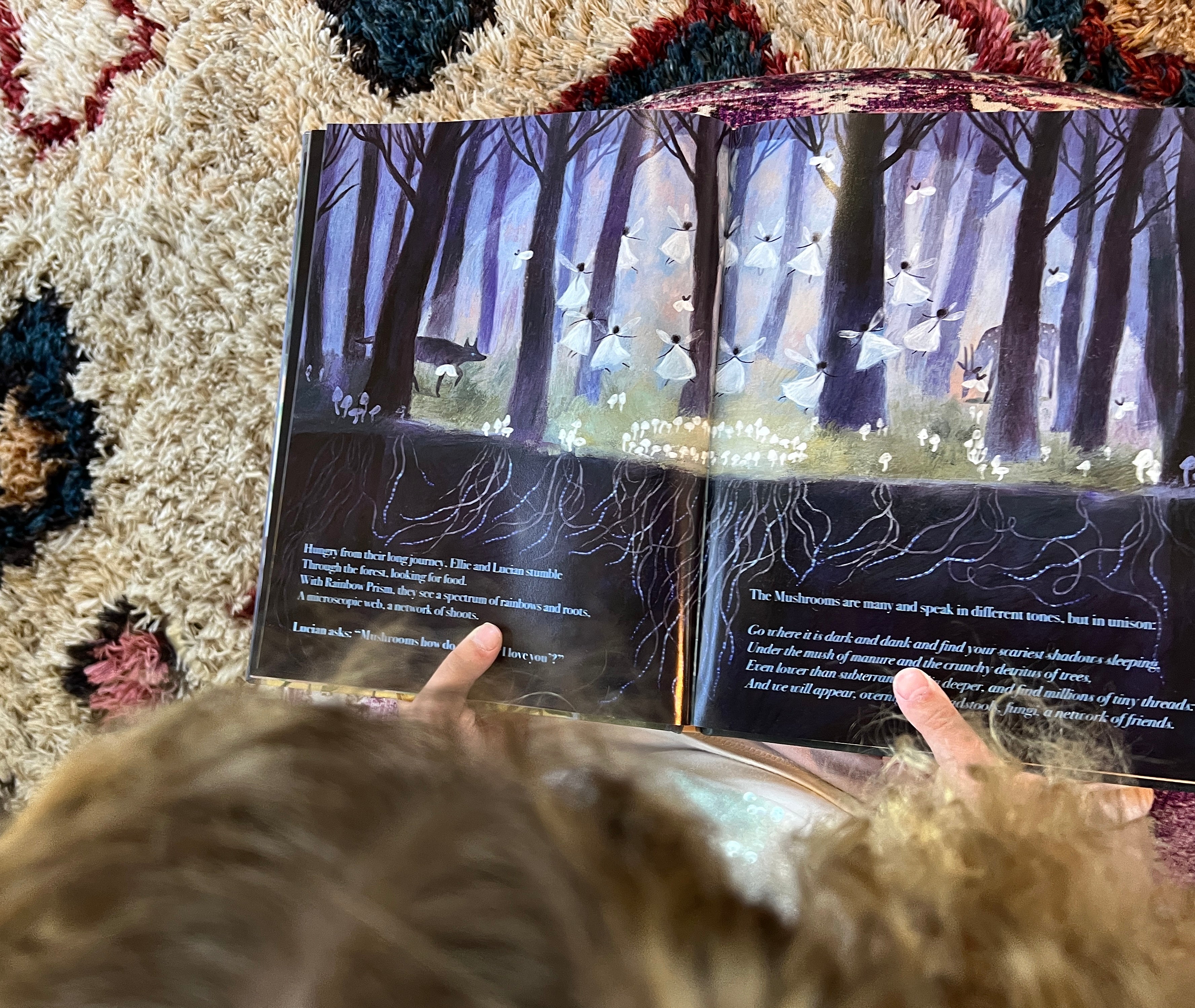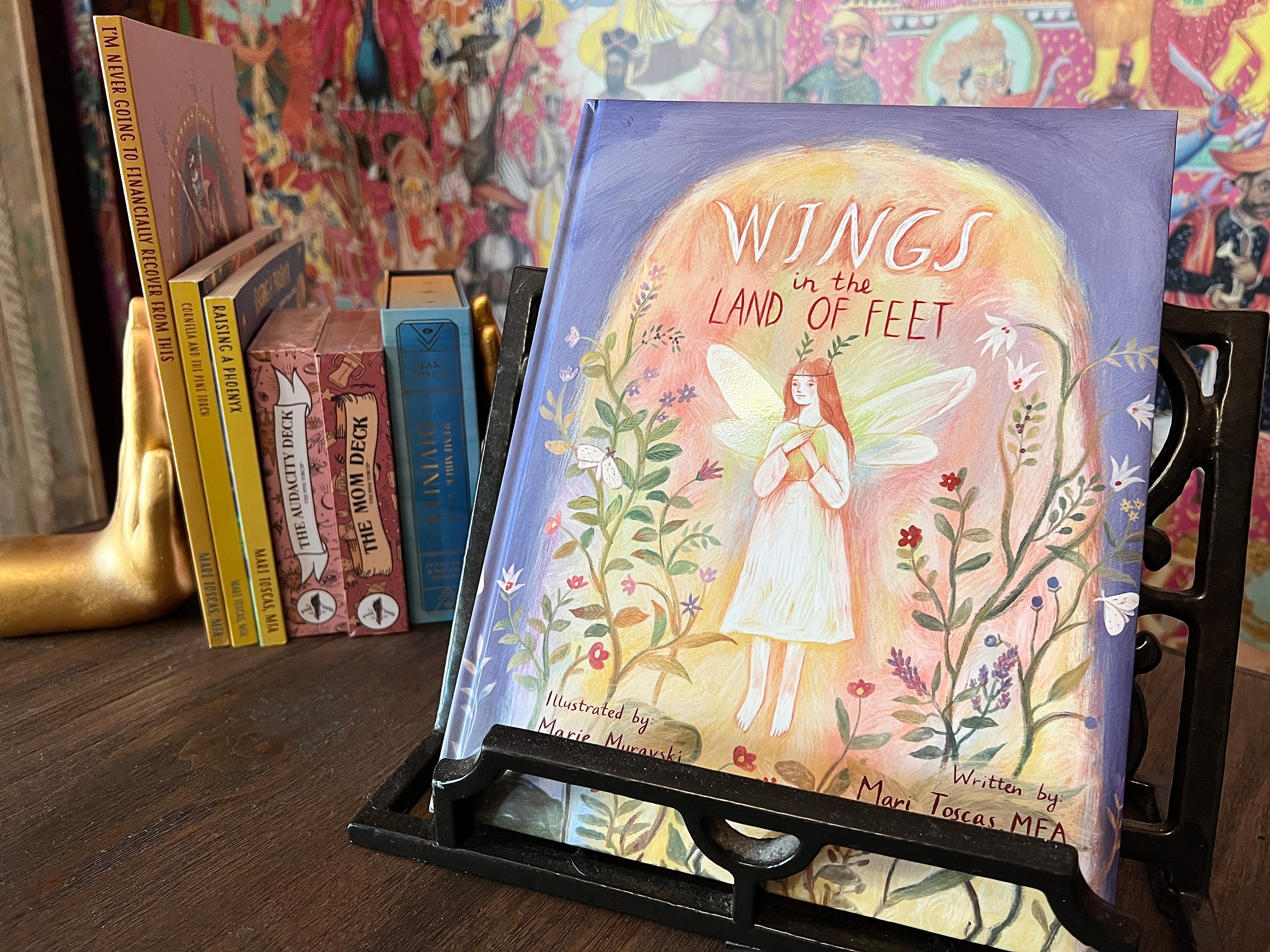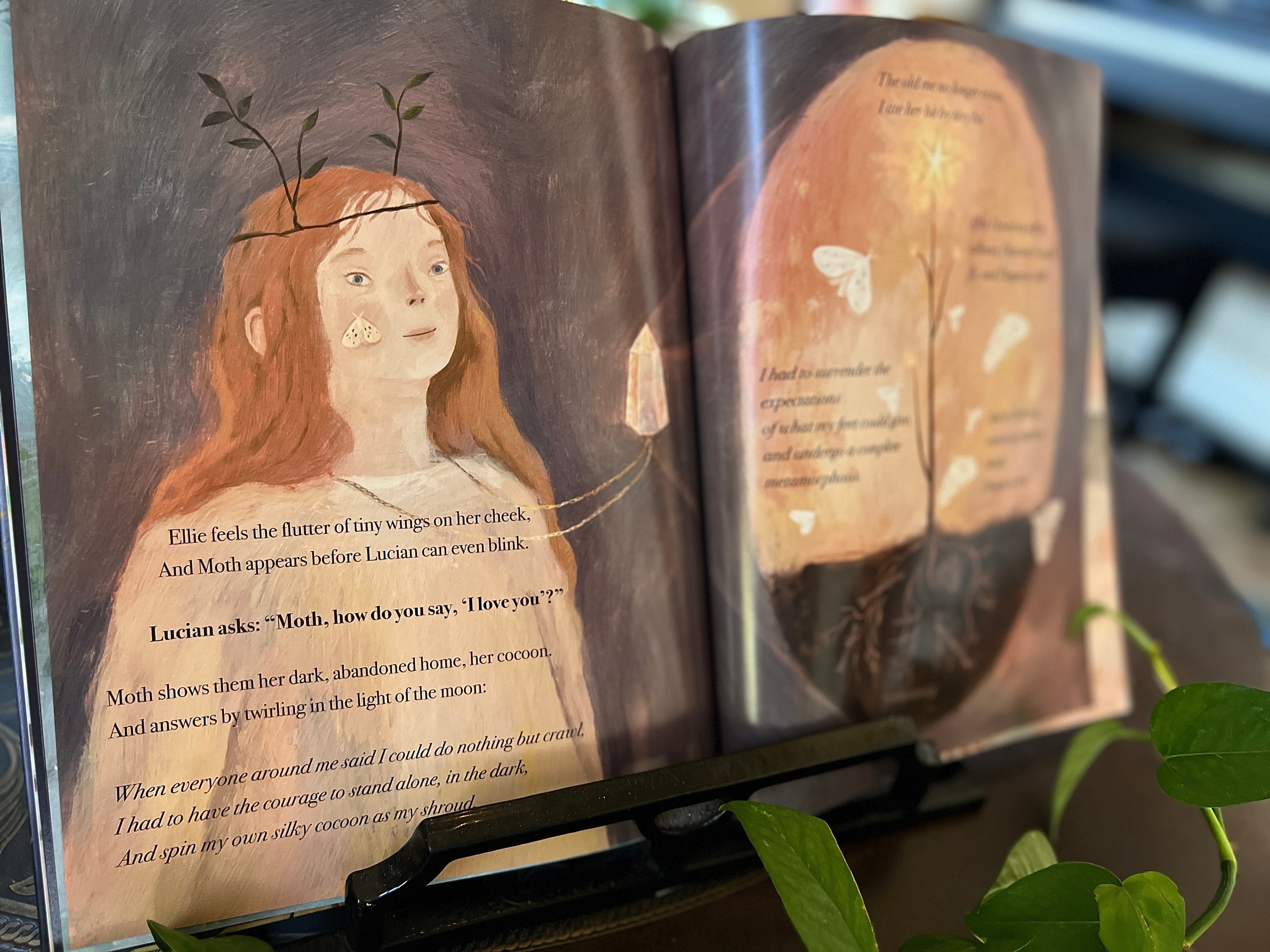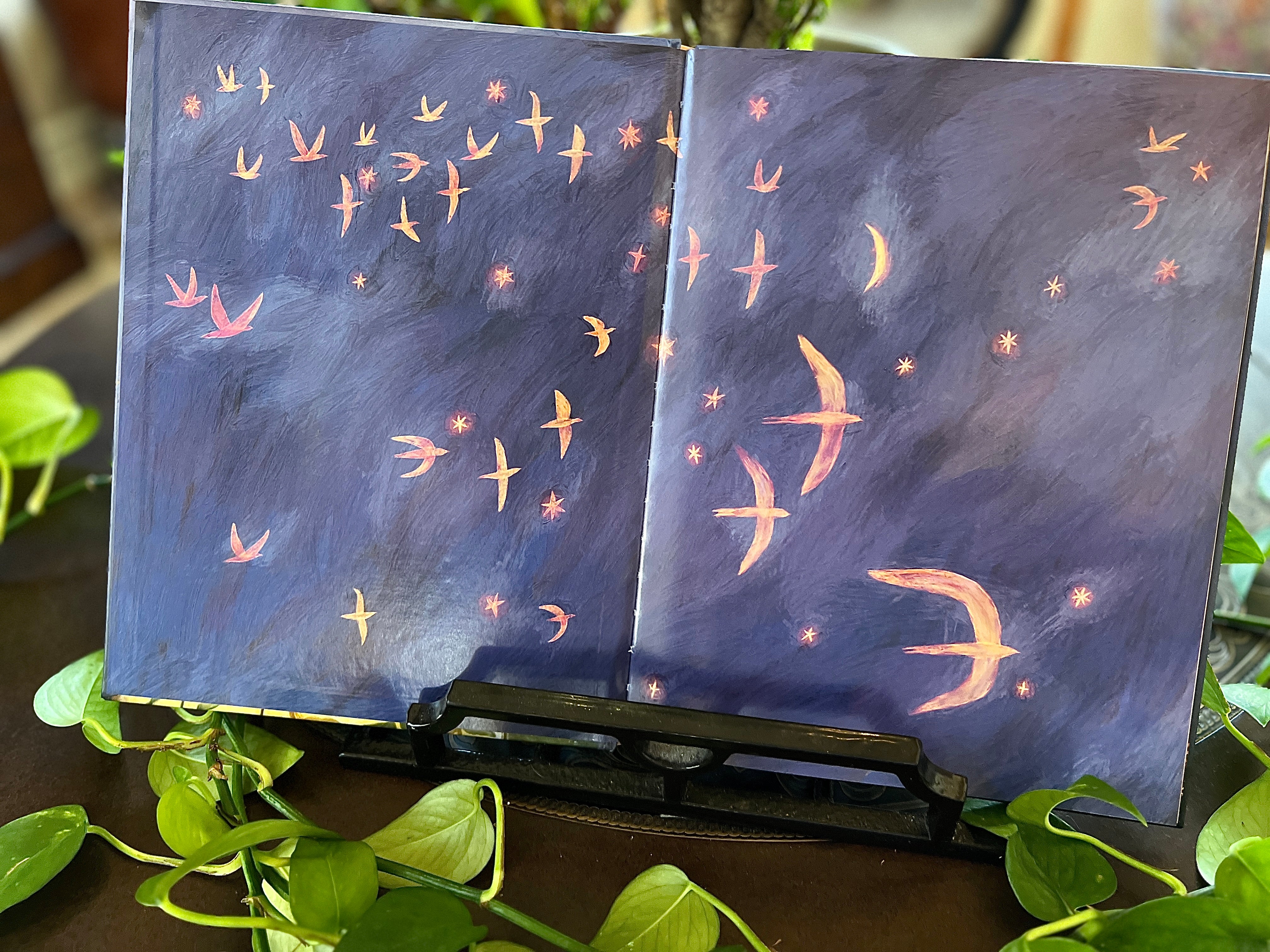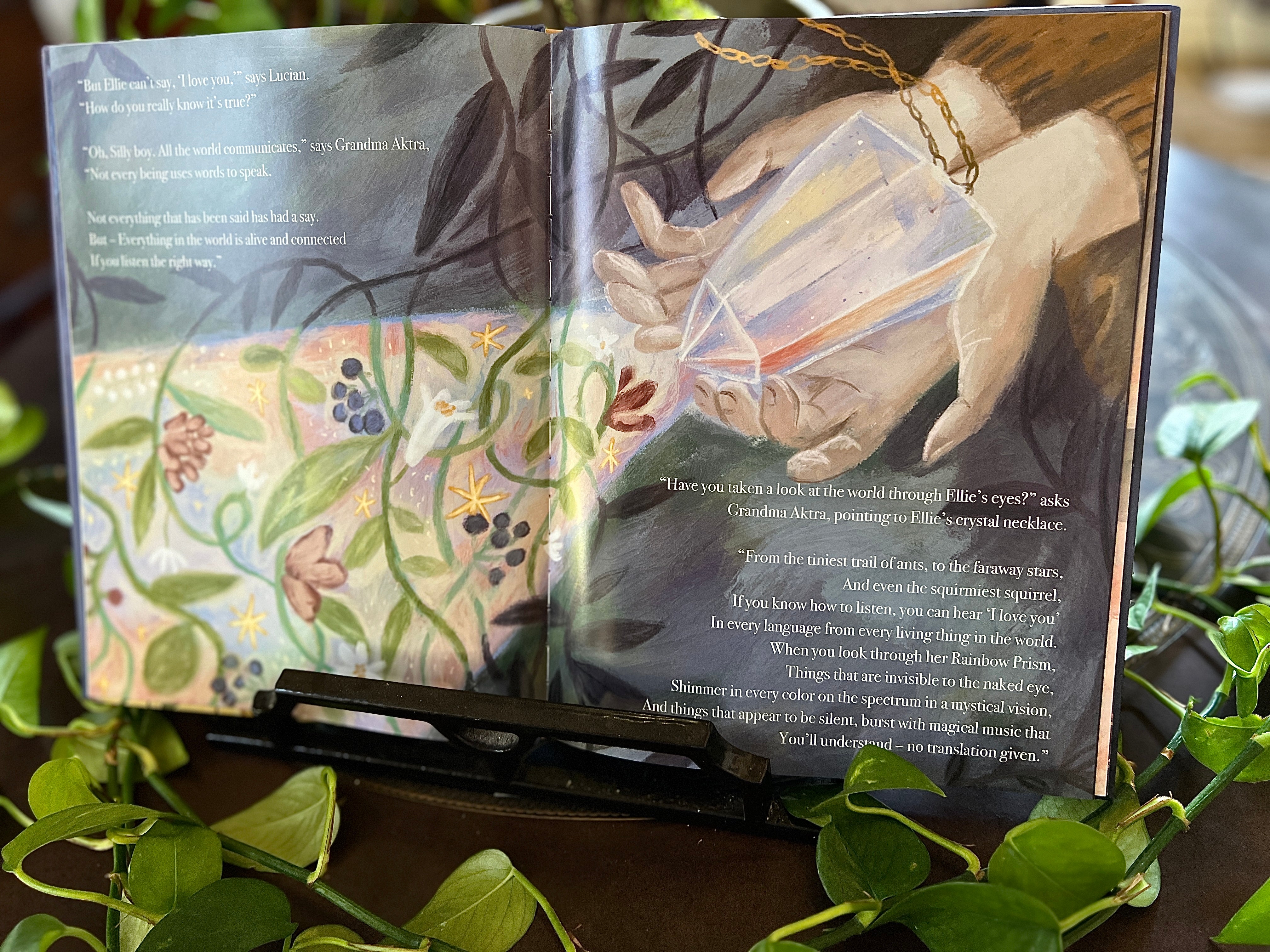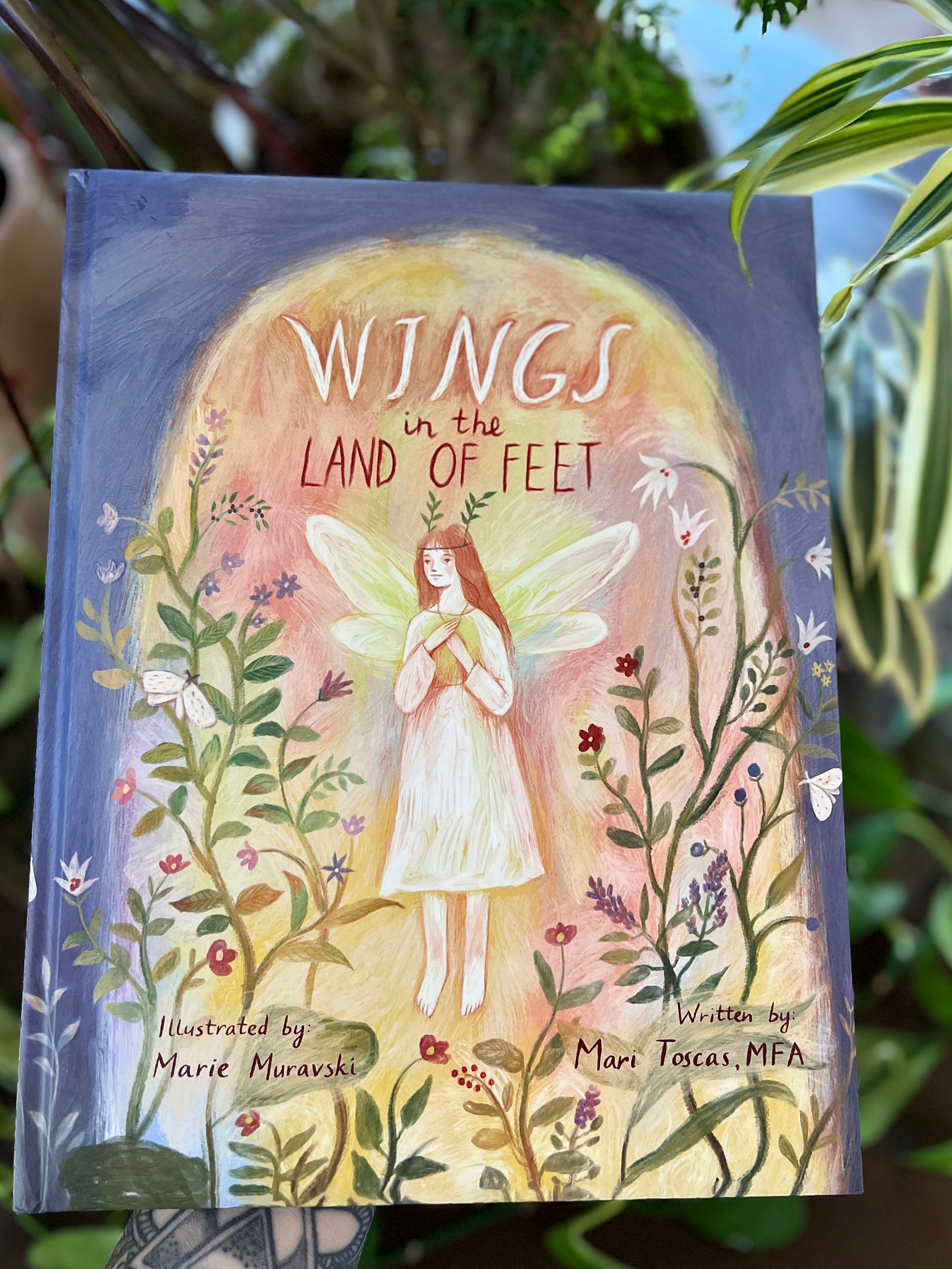 « WINGS IN THE LAND OF FEET » HARDCOVER BOOK
WINGS IN THE LAND OF FEET (ORIGINAL HARDCOVER BOOK)

Mari's fourth book is now available!!

Written by the owner of The Pine Torch, Mari Toscas, inspired by her three children with autism. Mari writes children's books with main characters who are autistic and/or non-speaking/non-verbal.
★WINGS IN THE LAND OF FEET★
Wings in the Land of Feet is an ethereal, kaleidoscopic journey of siblings through the depths and heights of the world through the eyes of Ellie, an autistic nonverbal little girl. Through her magical rainbow prism, Ellie enlightens and enriches every crevice of her world, and that of her brother, with colors, perspective, love, and her own unique vision. The book is a beautiful and poignant journey that goes to the depths of the sea and the heights of the moon, accompanied by poetic prose and stunning, symbolic imagery.
- - -
Have you taken a look at the world through Ellie's eyes?
The mouth isn't the only source of words that speak:
The tree has no lips but its branches find the sun and reach.
The cosmos dances for those who seek to feel her beat.
Not everything that has been said has had a say.
But – everything in the world is alive and connected if you listen in the right way.
From the tiniest trail of ants, to the faraway stars, and even the squirmiest squirrel,
If you know how to listen, you can hear, "I love you" in every language from every living thing in the world.
- - -
★ABOUT THE AUTHOR★
Mari Toscas, MFA, is a four-time author, artist, poet, mom of four, and owner of The Pine Torch, a brand known worldwide for art products, including three oracle decks, highlighting the sacred feminine and the humor and dark side of motherhood. This is her third children's book featuring main characters who are autistic, inspired by her twins who are non-speaking autistic.
★BOOK SPECS★
You'll love this heavy, thick, book, measuring approximately 8.5x11.25. Thought has gone into every detail of the book, from a gorgeous spot gloss on the cover, to a padded-feel cover that is pleasing to sensory seeking hands. The book has easy to read text, and vibrant, moody color palette that keeps the mystery and suspense going with every turn of the page. The book is nice and sturdy, and will make a beautiful addition to any curated book shelf, and a loving addition to any home. Makes the perfect gift!