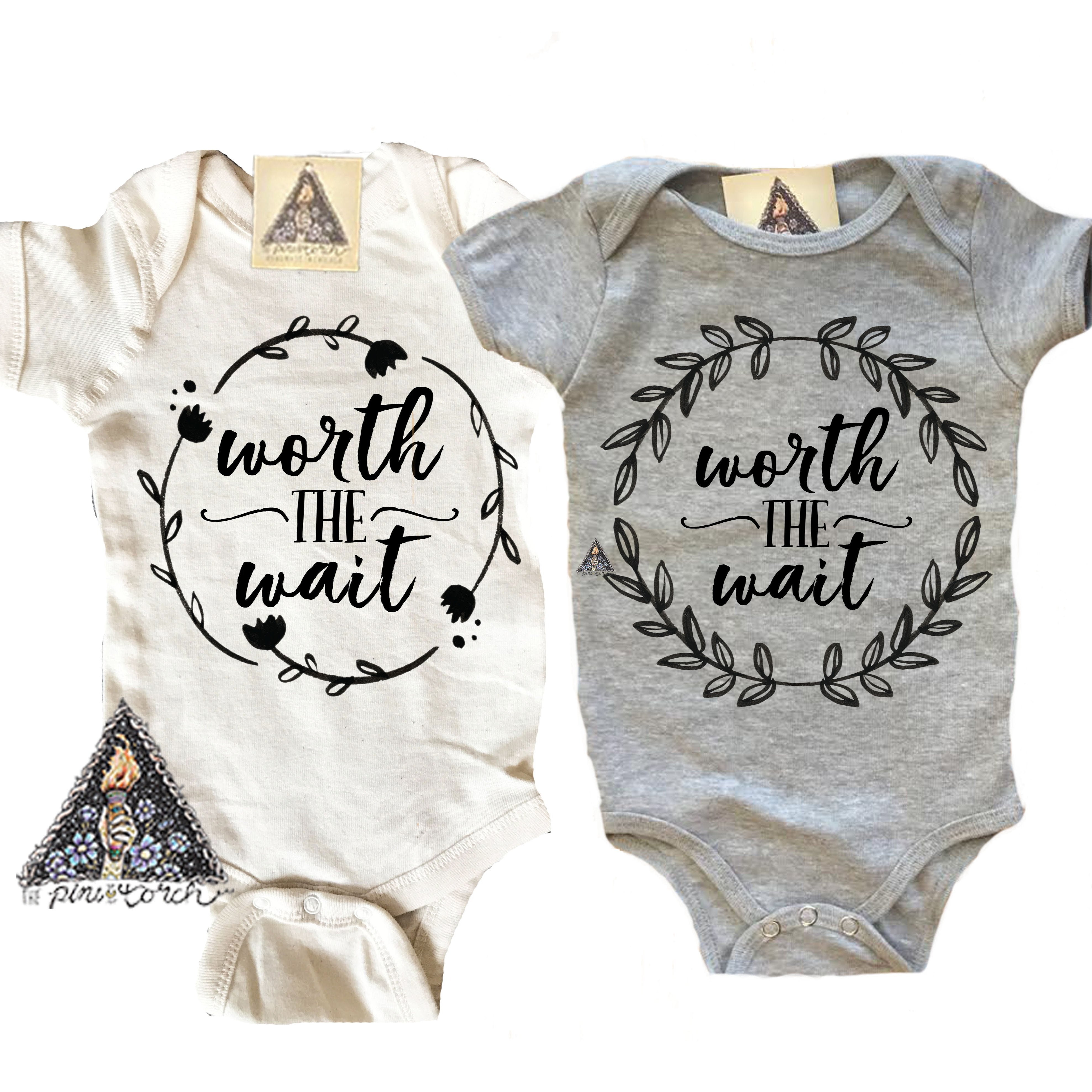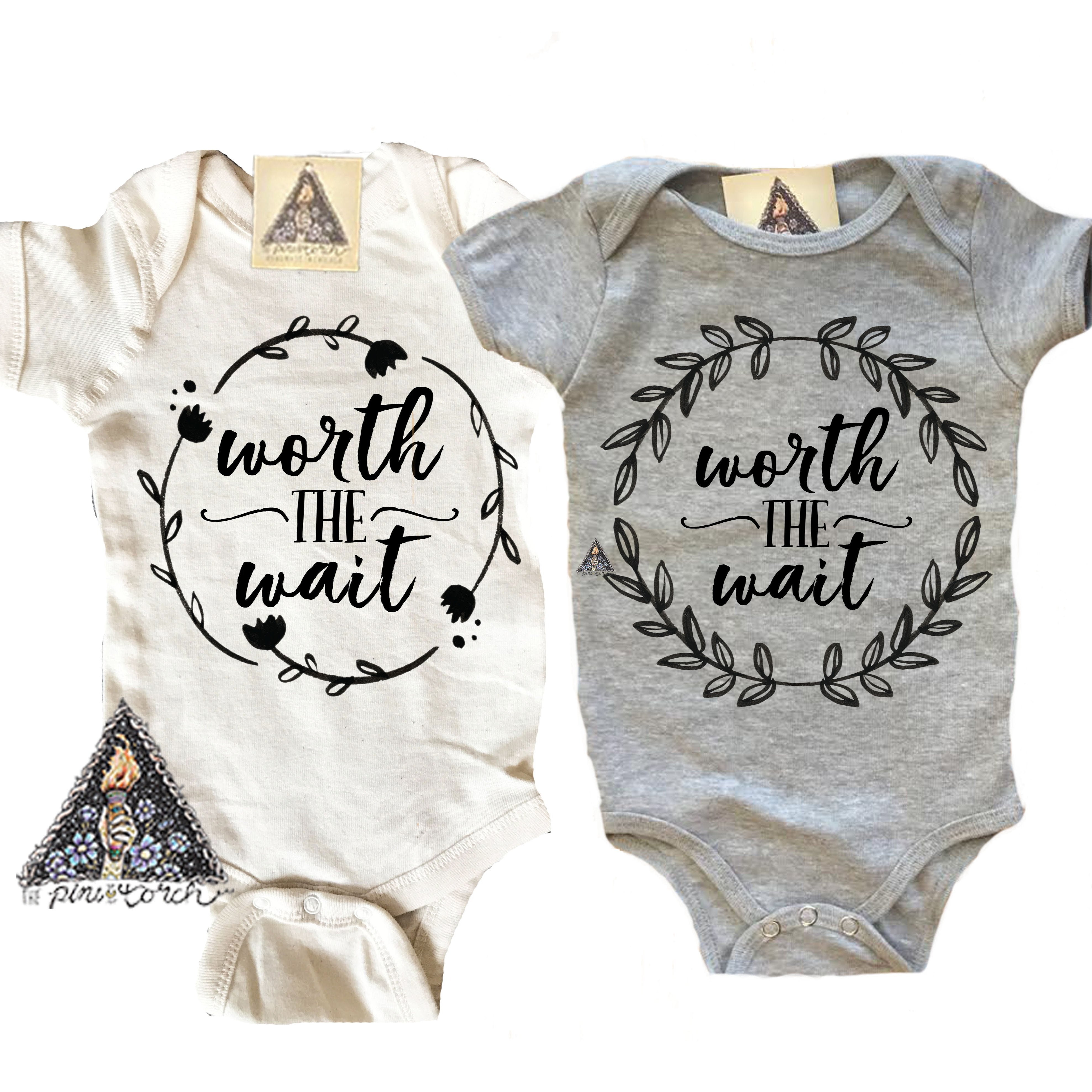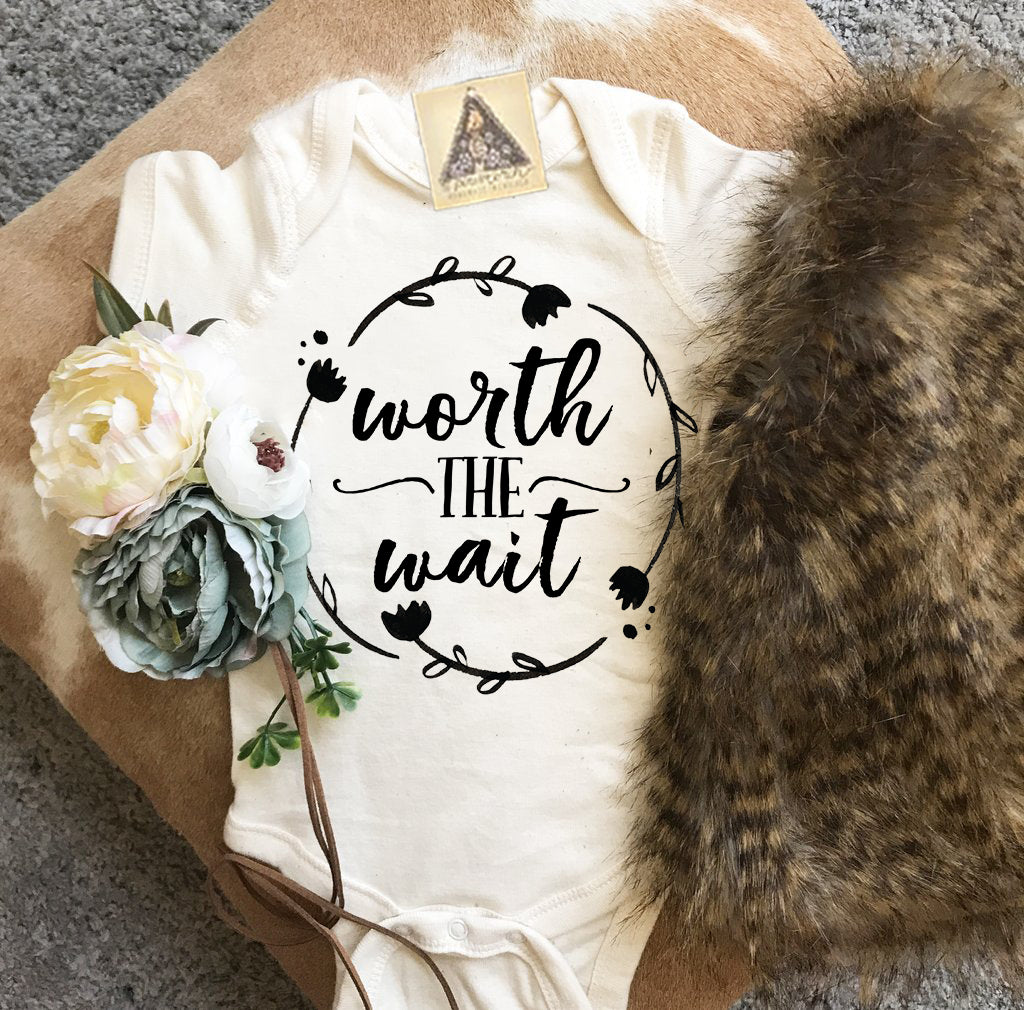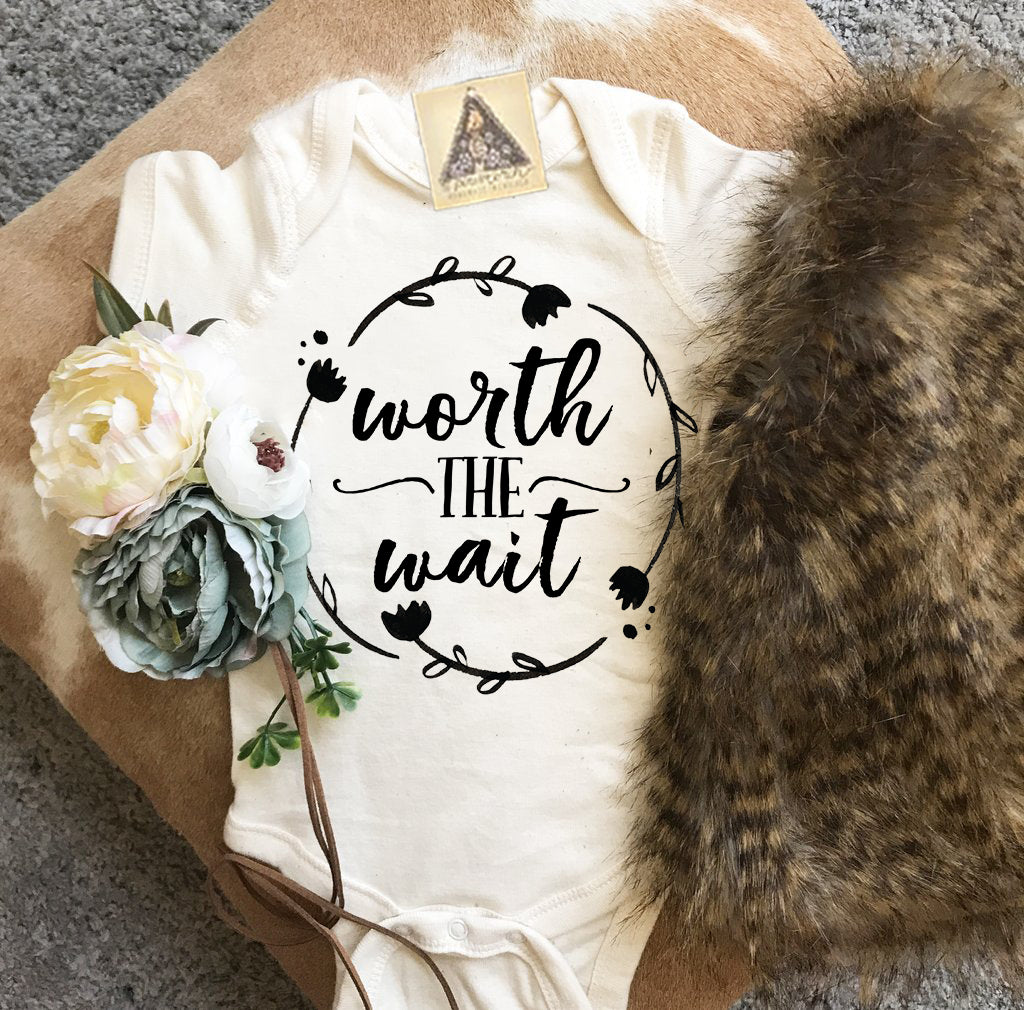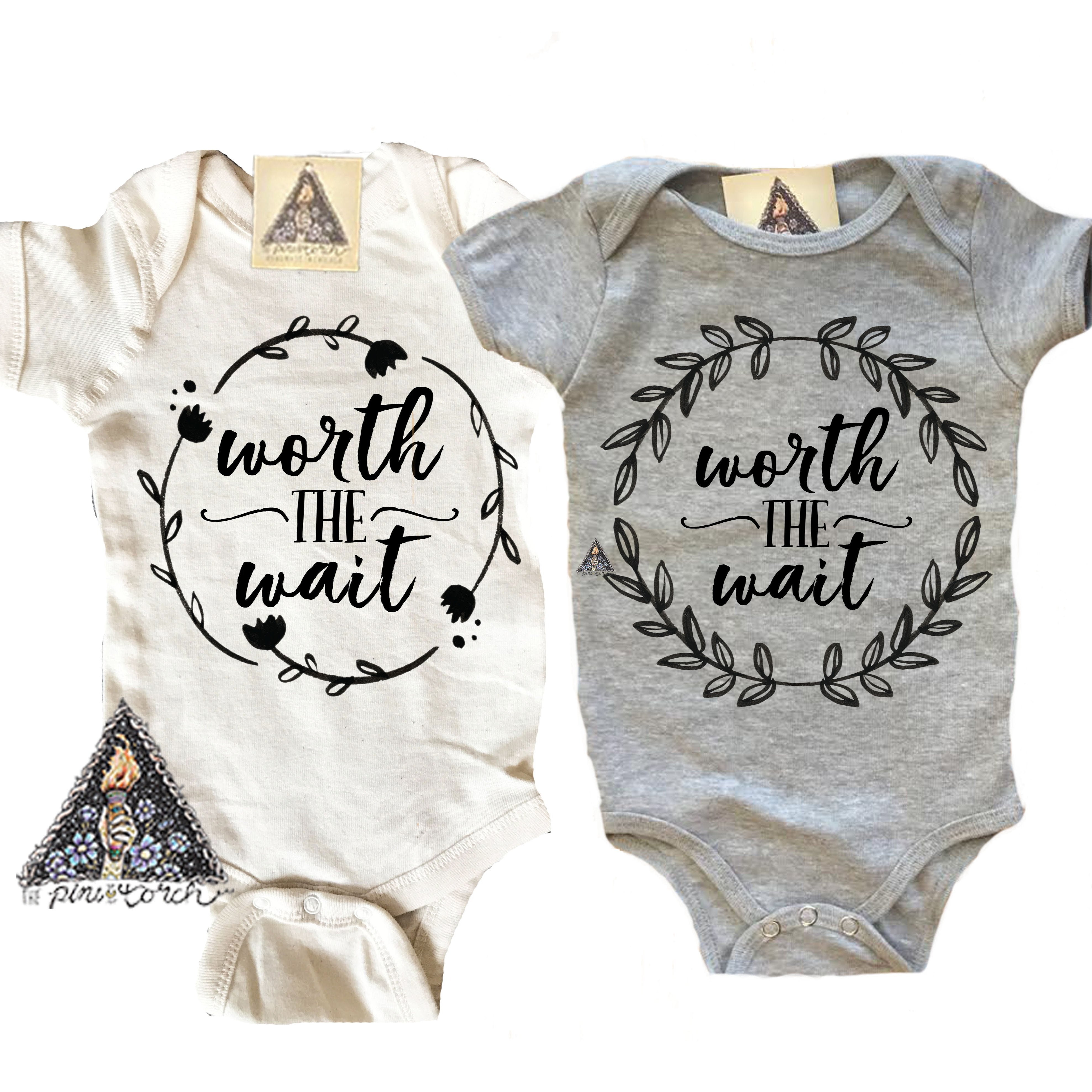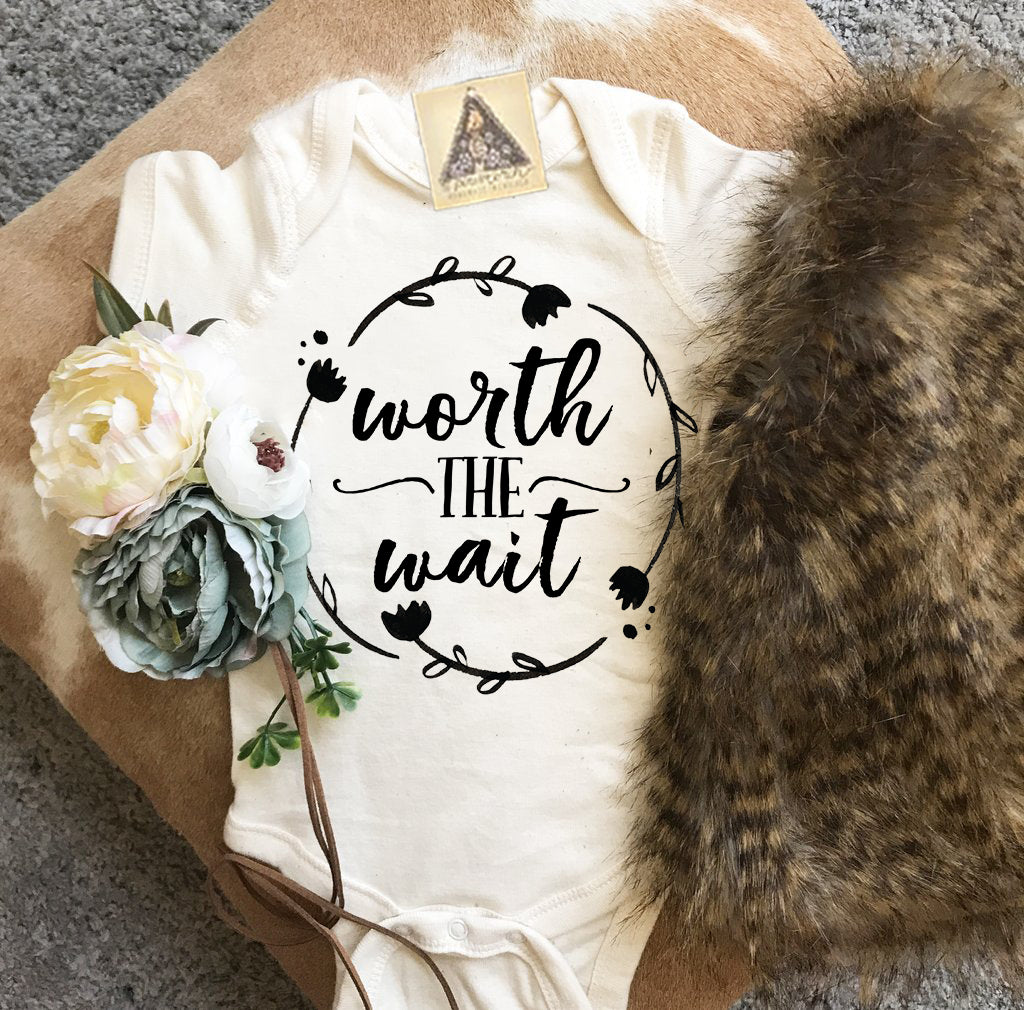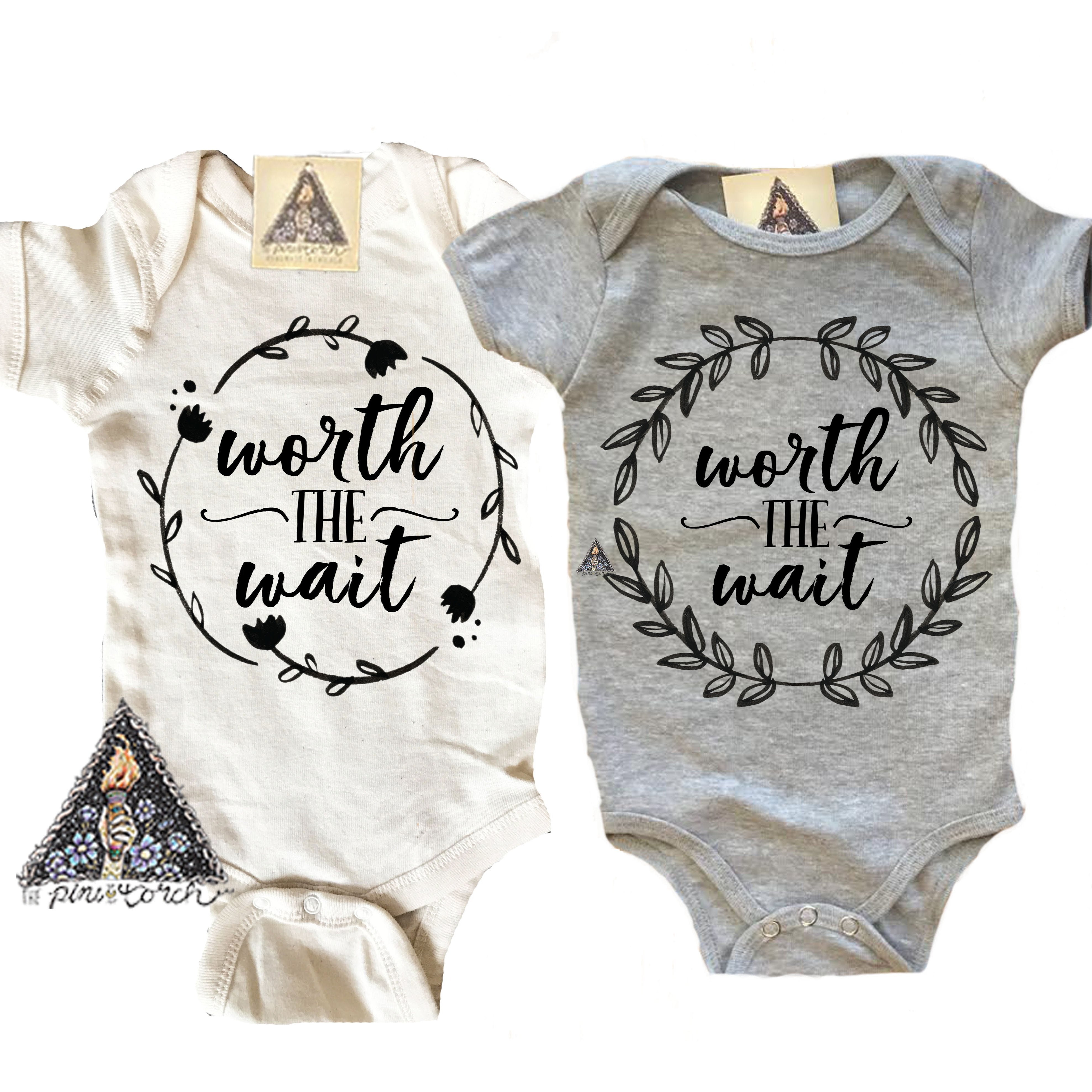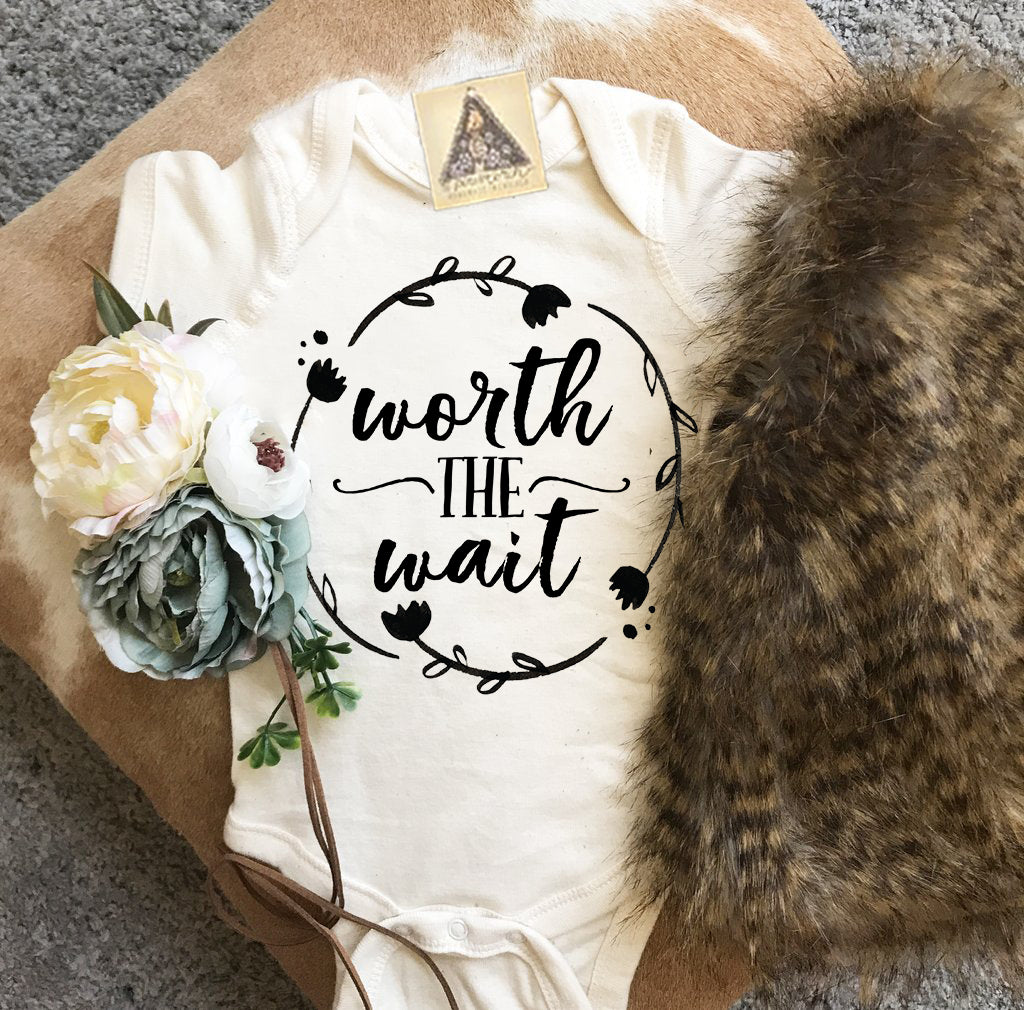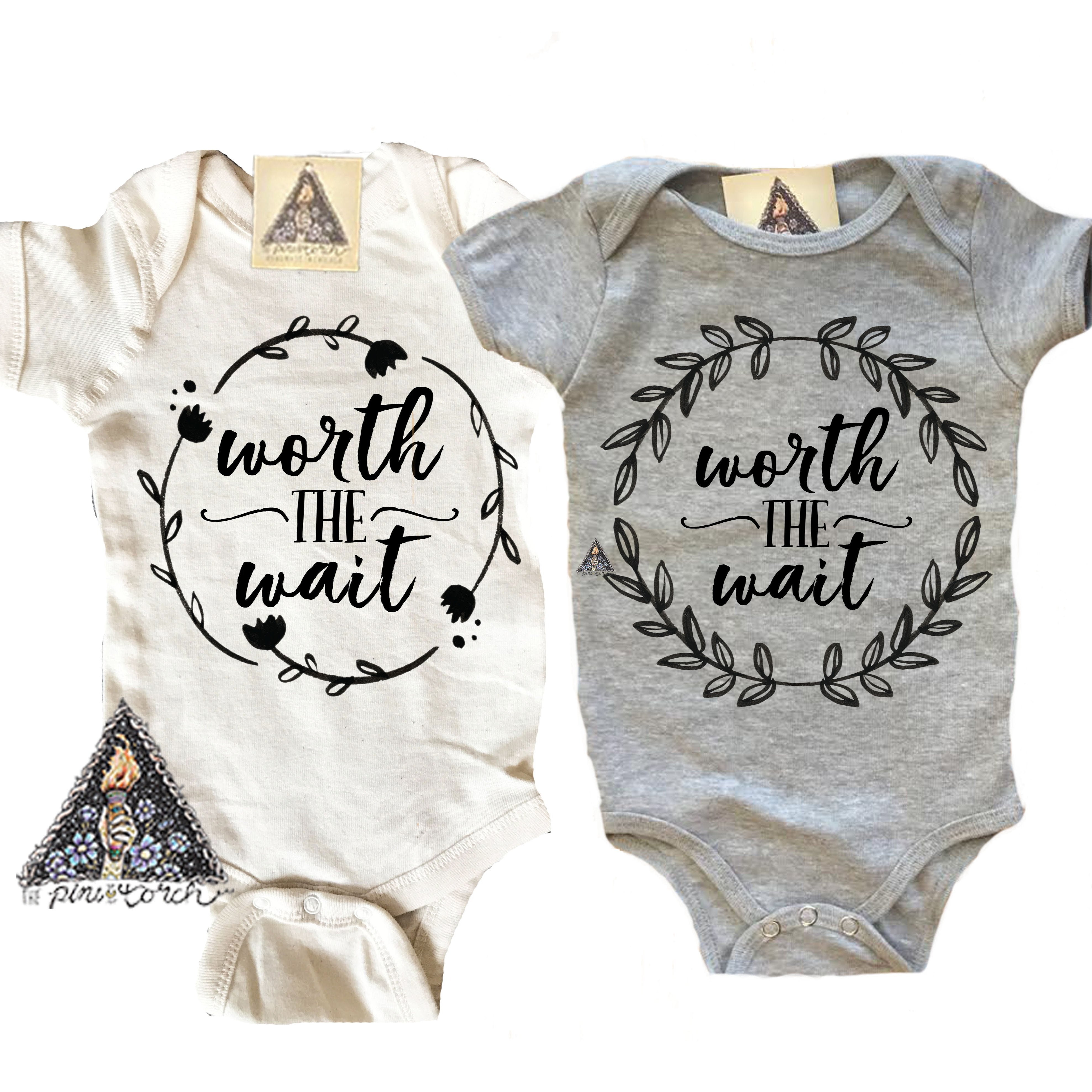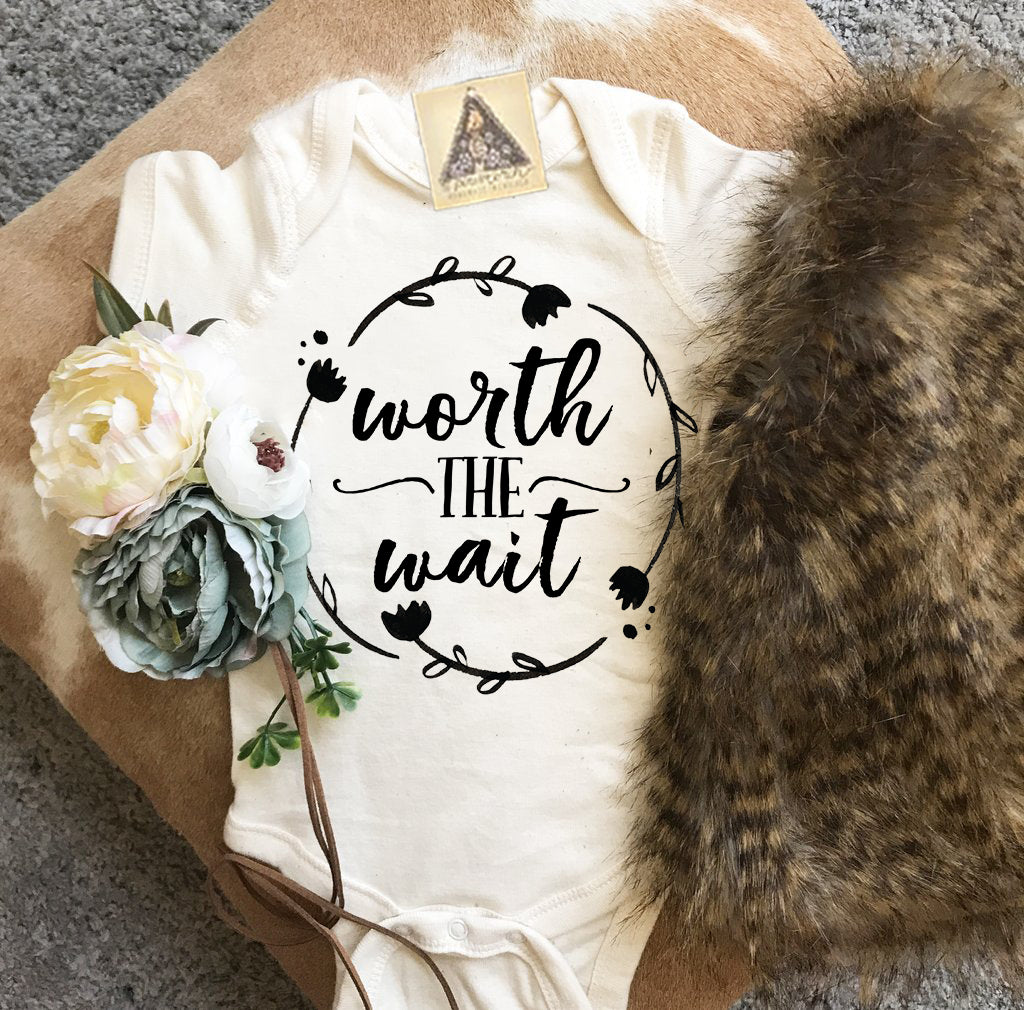 « WORTH THE WAIT » CREAM or GRAY BODYSUIT
BOHO COLLECTION « WORTH THE WAIT » CREAM, GRAY or BLACK BODYSUIT 
Swoon. This simple yet sweet, hand-drawn newborn bodysuit is the perfect newborn, coming home outfit, newborn photo prop, or newborn gift for any little baby boy, IVF baby or just any bundle of joy that has been a long time int he making! Choose from two different designs and multiple colors for the perfect touch.
Two design styles. Choose from "floral" (on the left, cream) and "wreath" (on the right, gray). 
View our size chart HERE.